This shop has been compensated by Collective Bias, Inc. and its advertiser. All opinions are mine alone. #SamsungTargetTech #CollectiveBias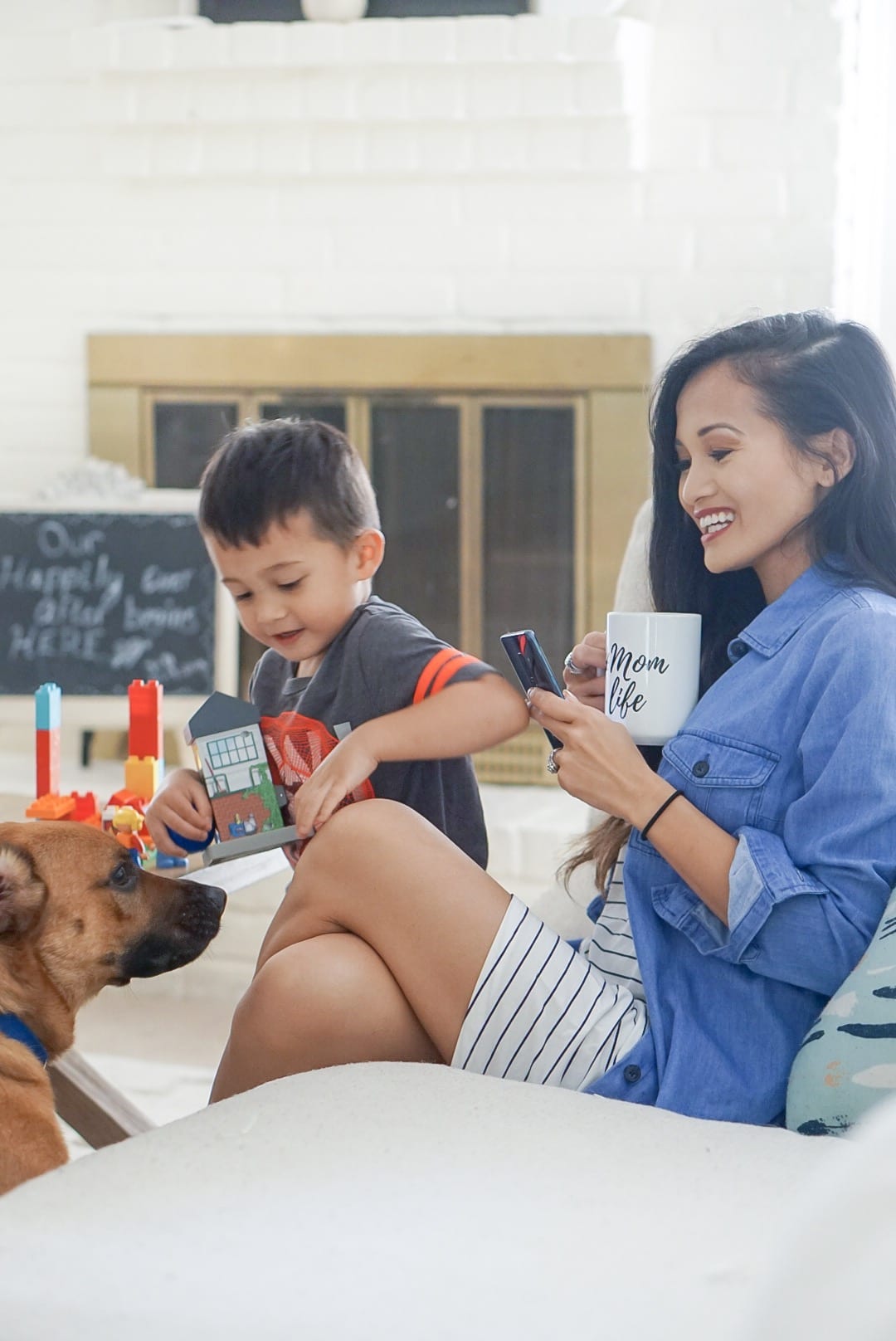 Happy Monday everyone! Hope ya'll had a wonderful Easter Weekend. It was a busy weekend, but we are so thankful we got to spend time with our family. But now that the weekend is over its back to our normal schedule. I wish I could say it wasn't just as busy, but it might even be busier. Between juggling my work schedule, Jayden's school and activities, and then managing to coordinate time with my husband with his crazy work schedule, well it gets pretty hectic. Today I am my sharing tips on how I keep my family schedule organized. Thankfully I just purchased the new Samsung Galaxy 9+ from Target to help me organize my family schedule. Check out my tips below!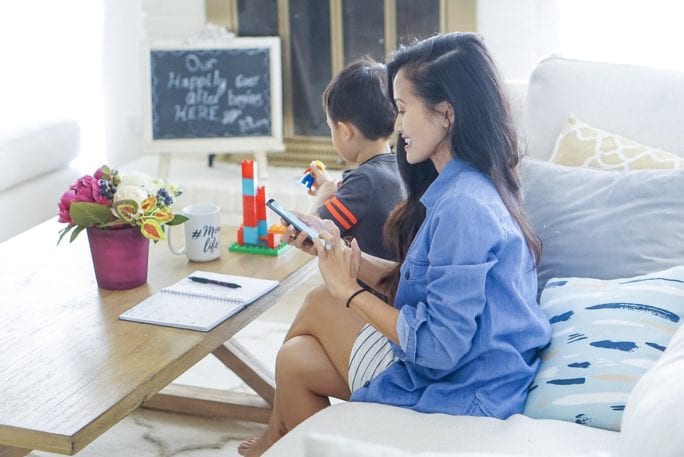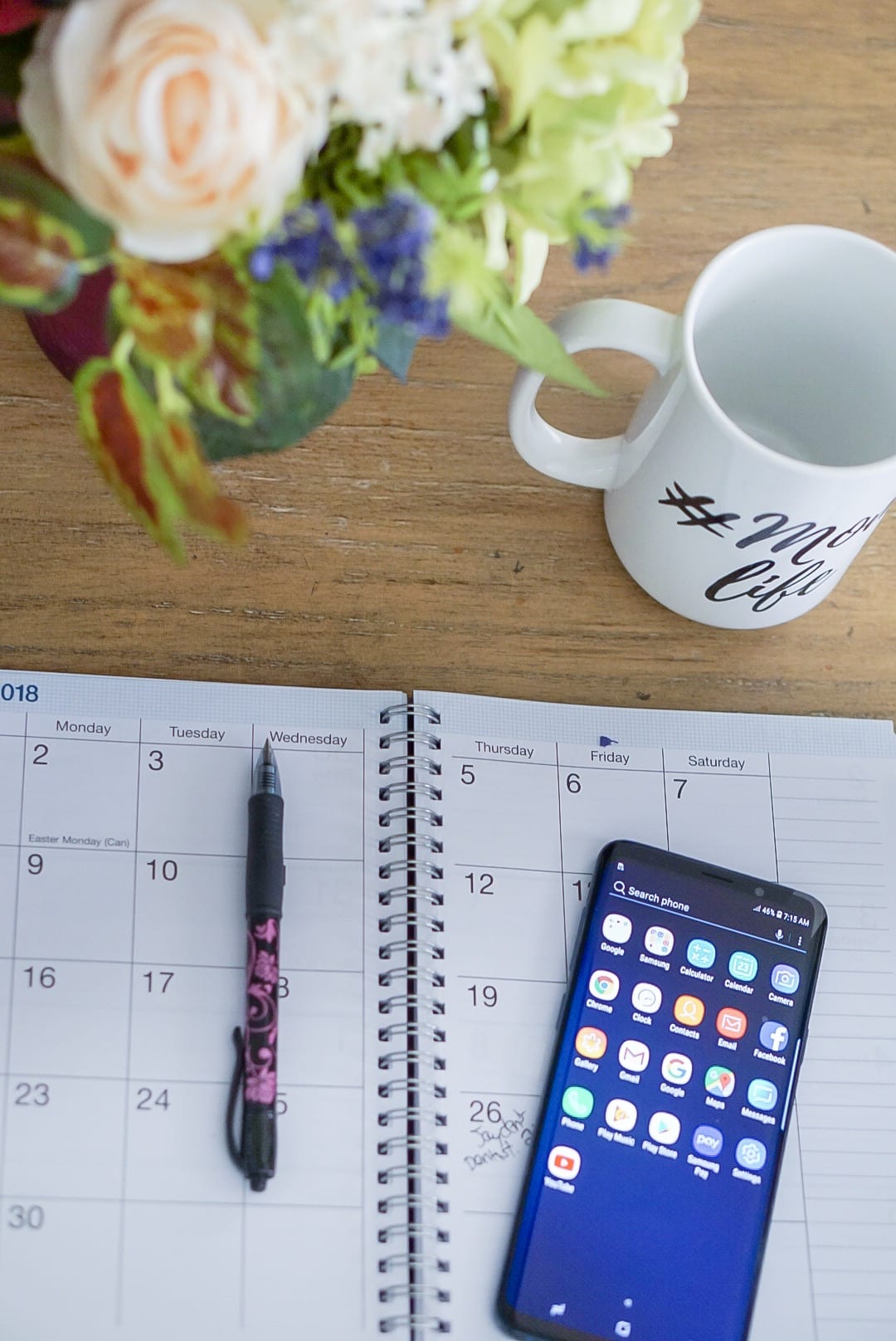 5 Tips For Keeping Your Family Schedule Organized
1. Write everything down in a planner – I'm a visual person so I have to write everything in a planner so I don't miss anything and I don't over schedule myself. I also like to transfer everything on my calendar in my Samsung Galaxy 9+ so I get notifications as well as alarms when I have an appointment or event.
2. Take a picture of your calendar every week and send in a group family text so everyone is aware of the week's event. When my husband is trying to plan something at work he can reference back to the picture of the weekly planner from our group message. The camera has an amazing dual aperture that allows you to take crystal clear images so you don't miss any detail.
3. Designate each day for certain things. At our house we have cleaning and work days Monday through Wednesdays, so we make sure to not schedule any meetings or activities that day. On Thursday we schedule our Houston day where we go to Jayden's swim and meet with our friends in Houston. And Friday through Sundays are family/fun days. We rarely get out of our schedule so we can utilize our time wisely.
4. Create and prioritize your to-do list – With the Samsung Galaxy 9+ you can download the Google Keep app that allows you to capture your thoughts and create a to do list that you can check off daily. There's always a feeling of accomplishment when you check things off your to do list.
5. Capture the moment – Between play dates, baseball, and swimming we are always on the go with our little guy, and capturing the moment even when it does get busy can be difficult. But with the Samsung Galaxy you can easily capture a photo, or even a super slow mo video to catch some amazing moments like hitting a home run. Best part is with the new Samsung Galaxy 9+ waterproof screen and infinite display, you can view the photos and videos as you want to see them. Plus you can easily share photos and videos you've made by syncing your devices through your Samsung Account so your whole family can see them.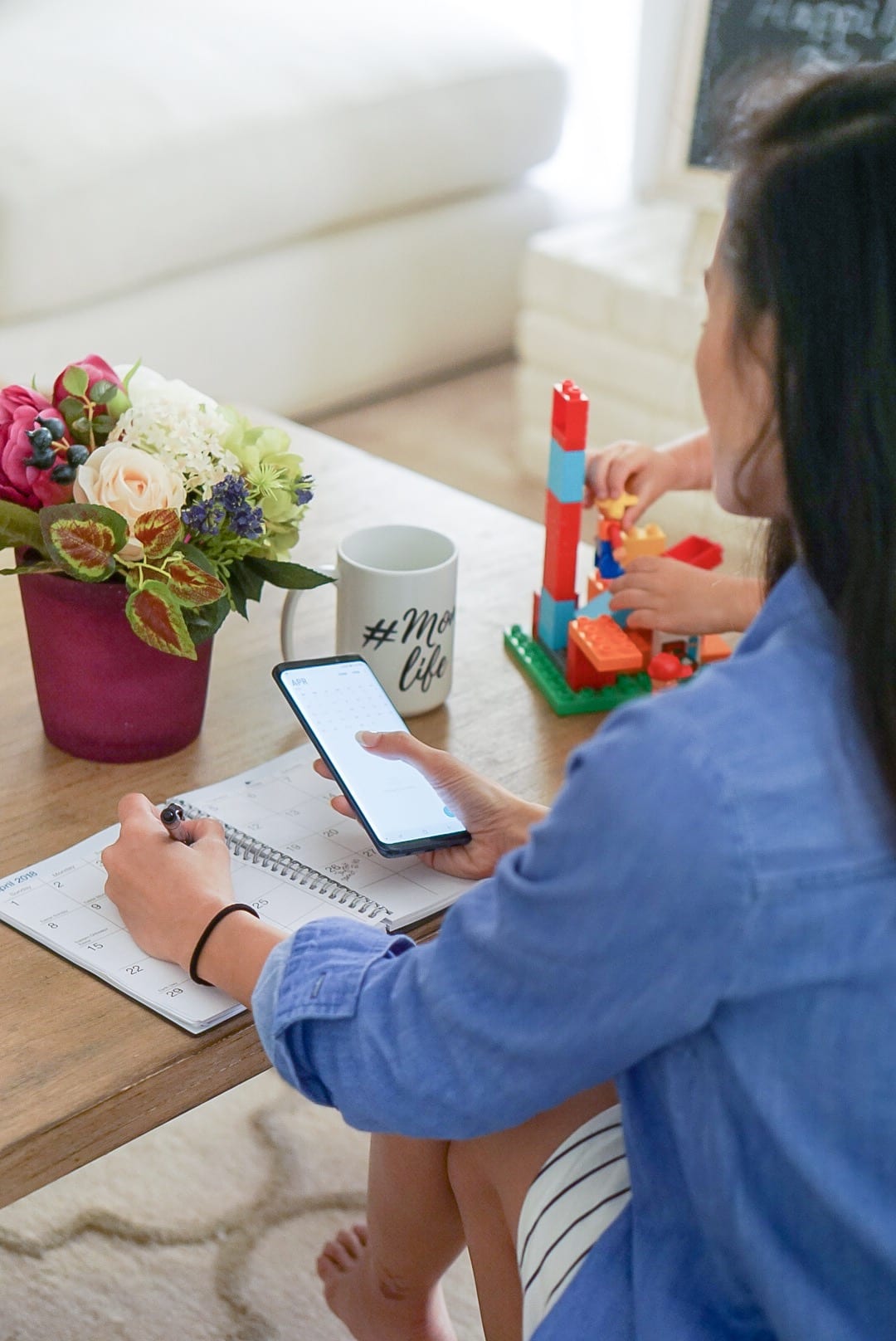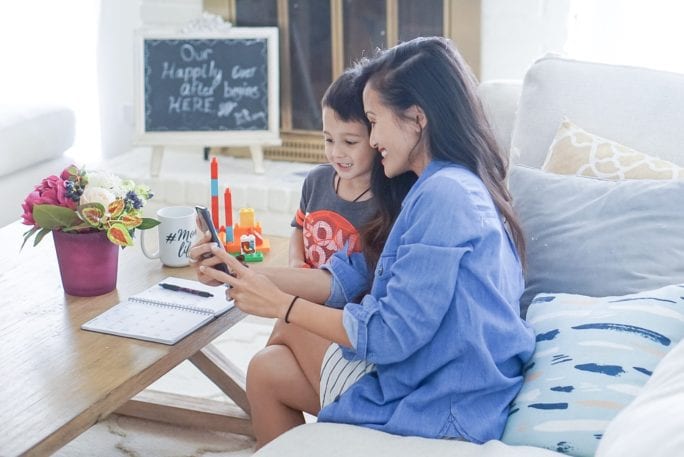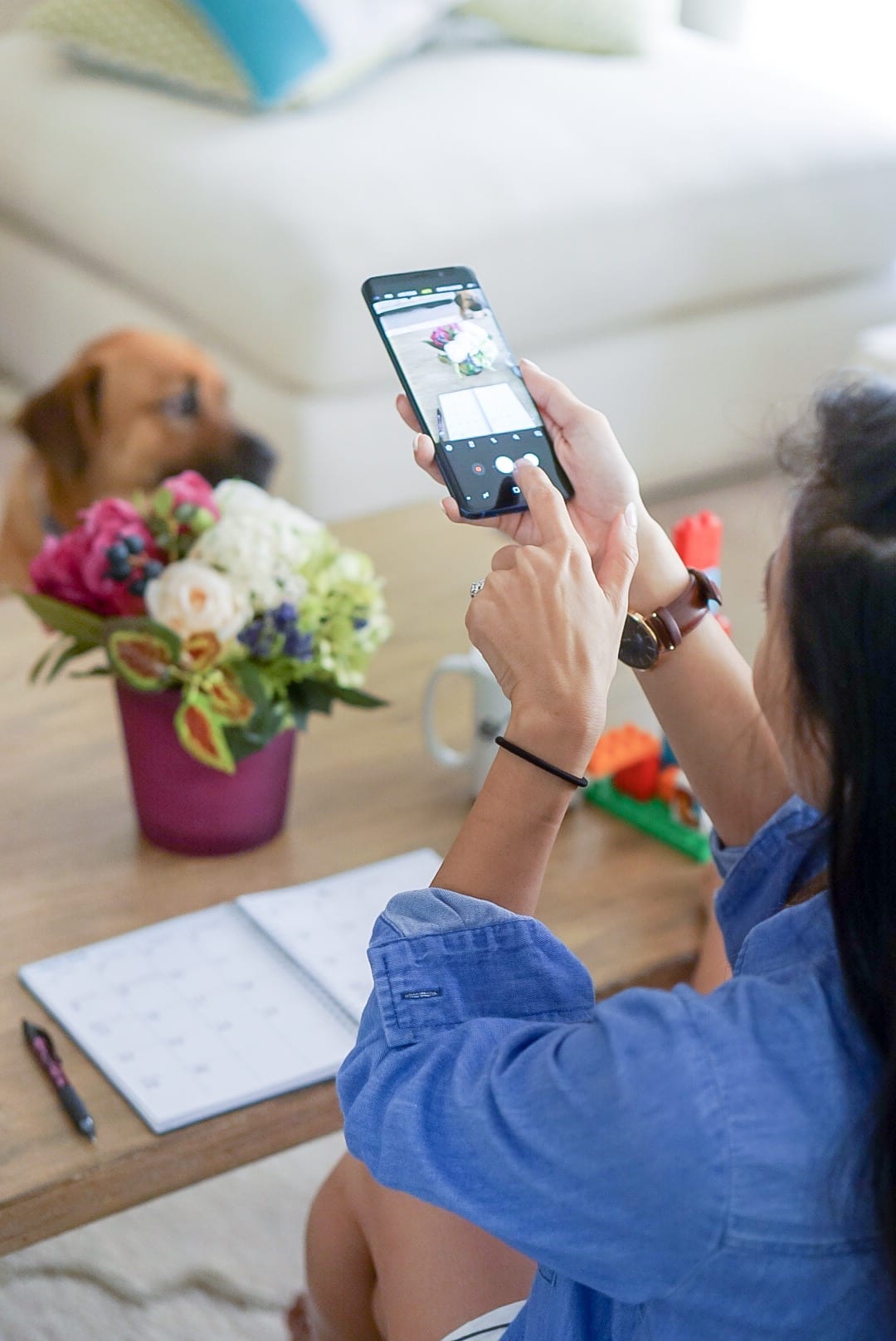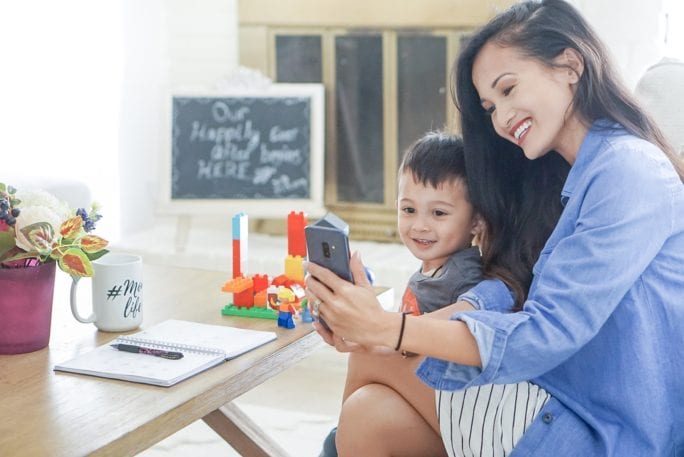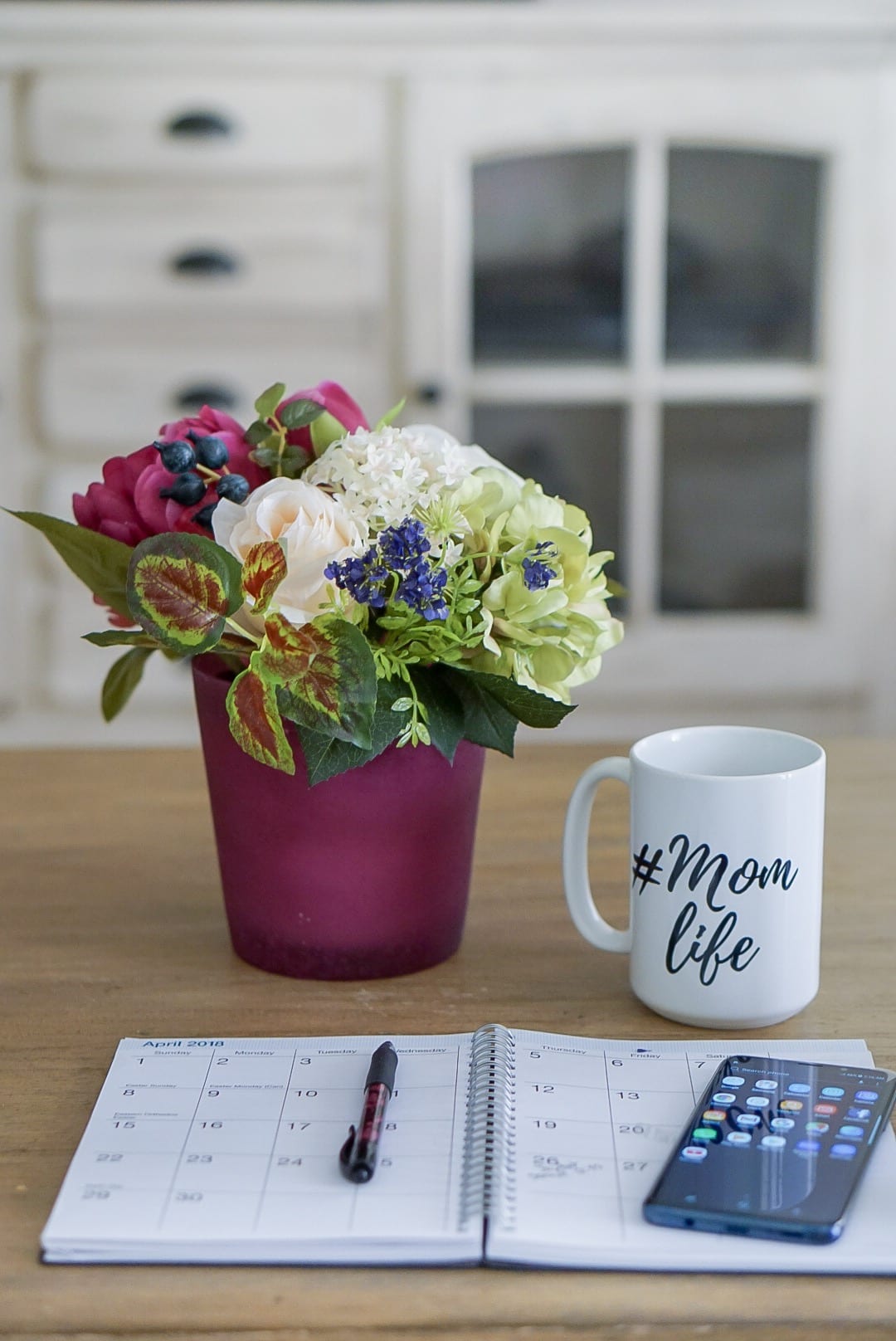 Mom life is a busy one, but I am glad to have the right tools like the new Samsung Galaxy 9+ with all of its amazing features and time-saving apps.  Plus it has an amazing new dual aperture so I can capture the best images of our family so even when I am busy I can always look back and remember those moments captured. The Samsung Galaxy 9+  is perfect for the active mom with its new infinite display and waterproof screen. Did I tell you that you can make your own emoji too! Because texting just got more fun with your own personalized emoji that looks just like you! This phone comes in lilac, midnight black, and coral blue at Target.  I hope you enjoyed these tips. What are some ways you keep your family schedule organized?
P.S. Subscribe for weekly newsletters so you never miss out on a single post!