Happy Monday everyone! Another busy yet fun weekend behind us and I am glad to step into this new week. The weather is definitely warming up down here in Houston, and I love being able to dress for the warmer weather. One of my favorite throw and go outfits is an everyday utility shirt and cut off shorts. If you follow me on Instagram then you know this top is on constant repeat. I love everything about this everyday utility shirt from its versatility to go with just about everything, to how comfortable it is for the everyday woman. Today I am sharing the every day utility you need in your closet and how I styled it for spring!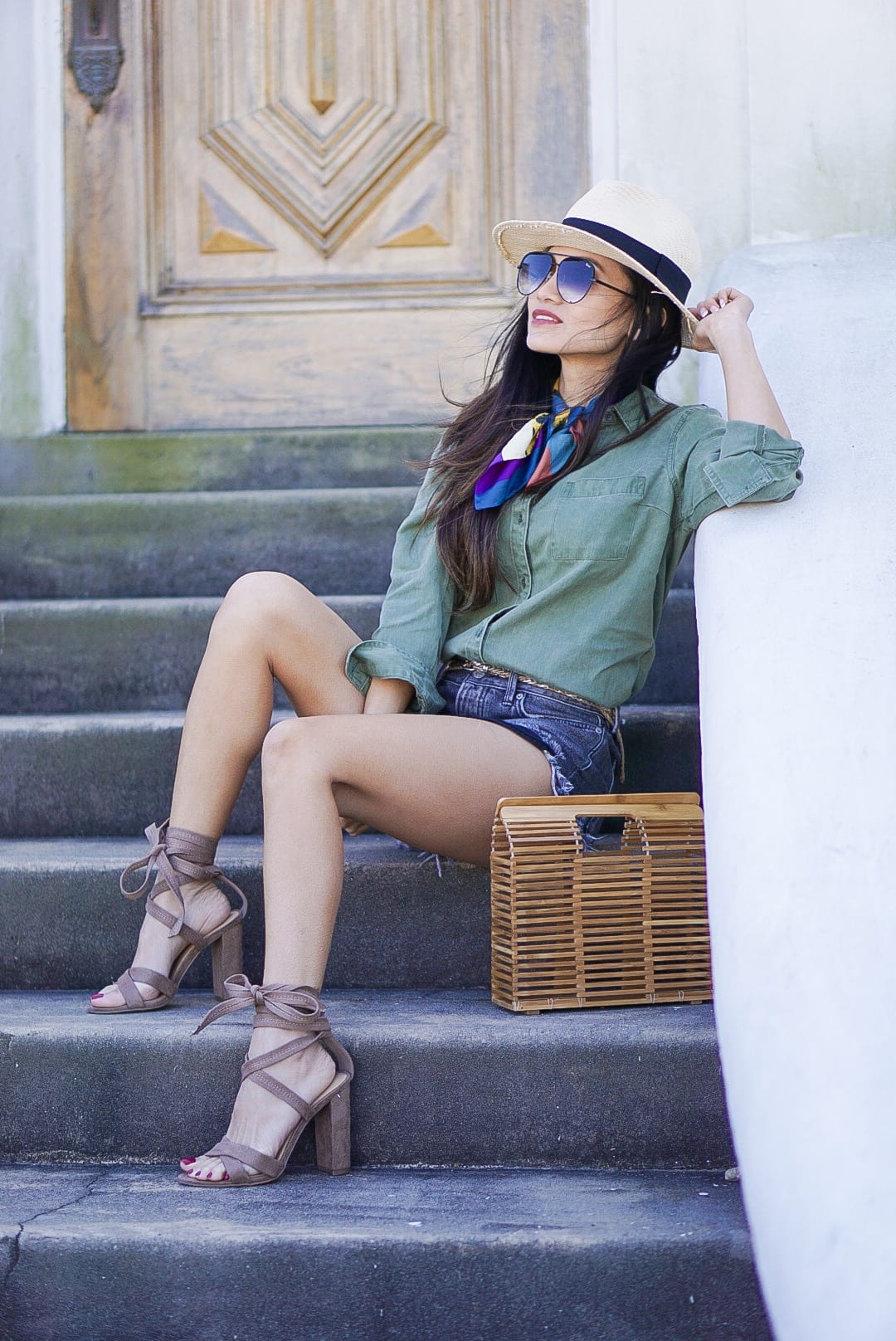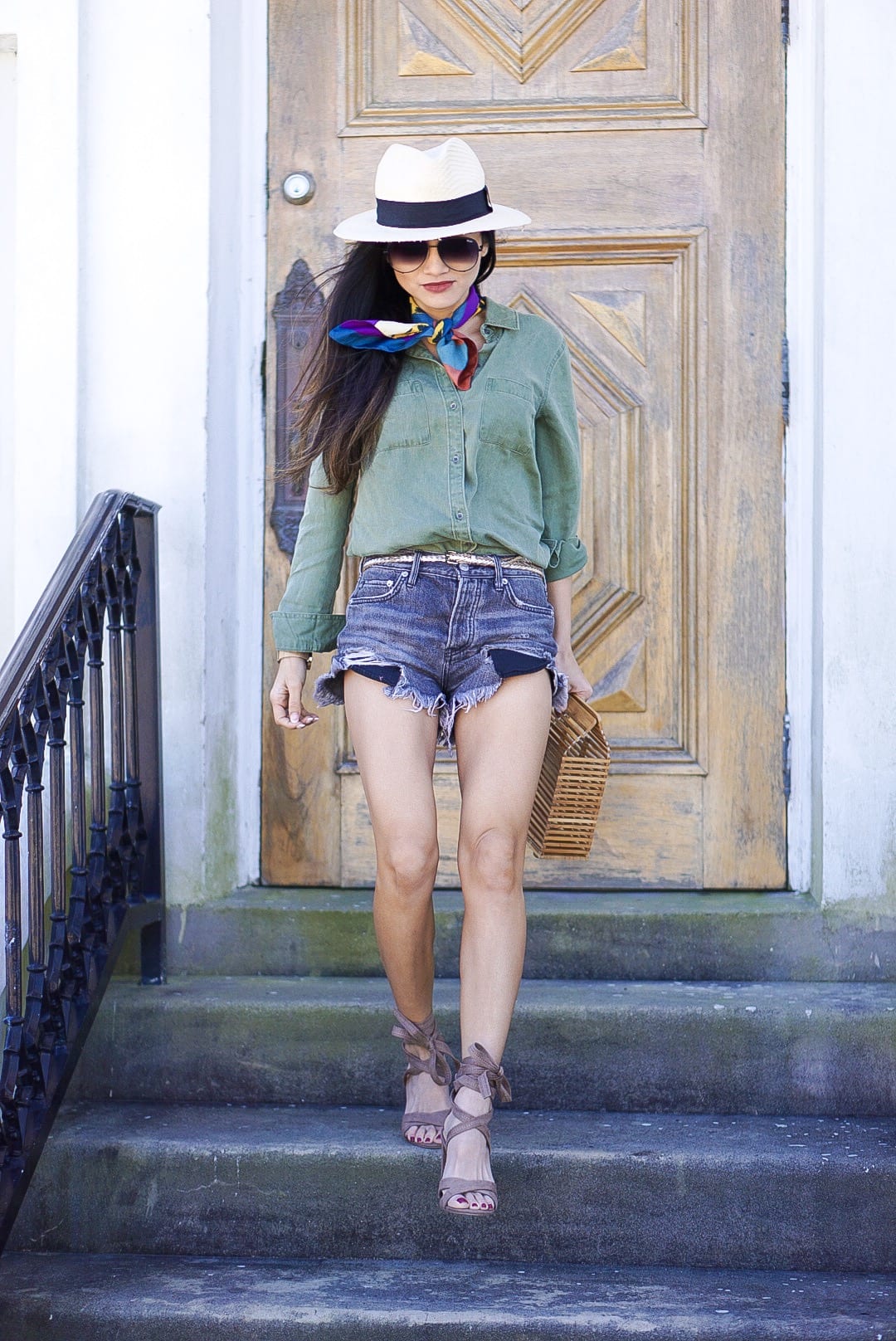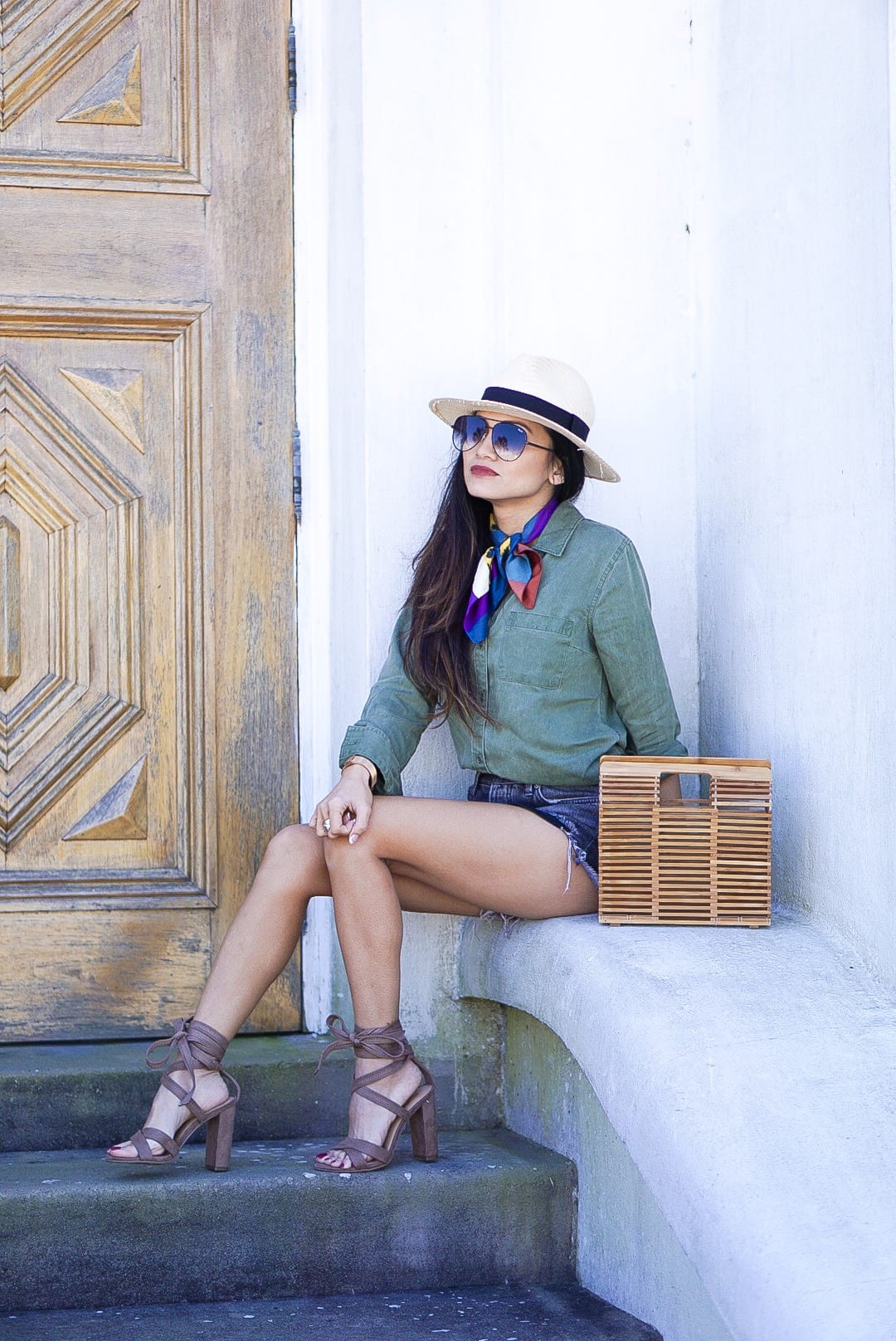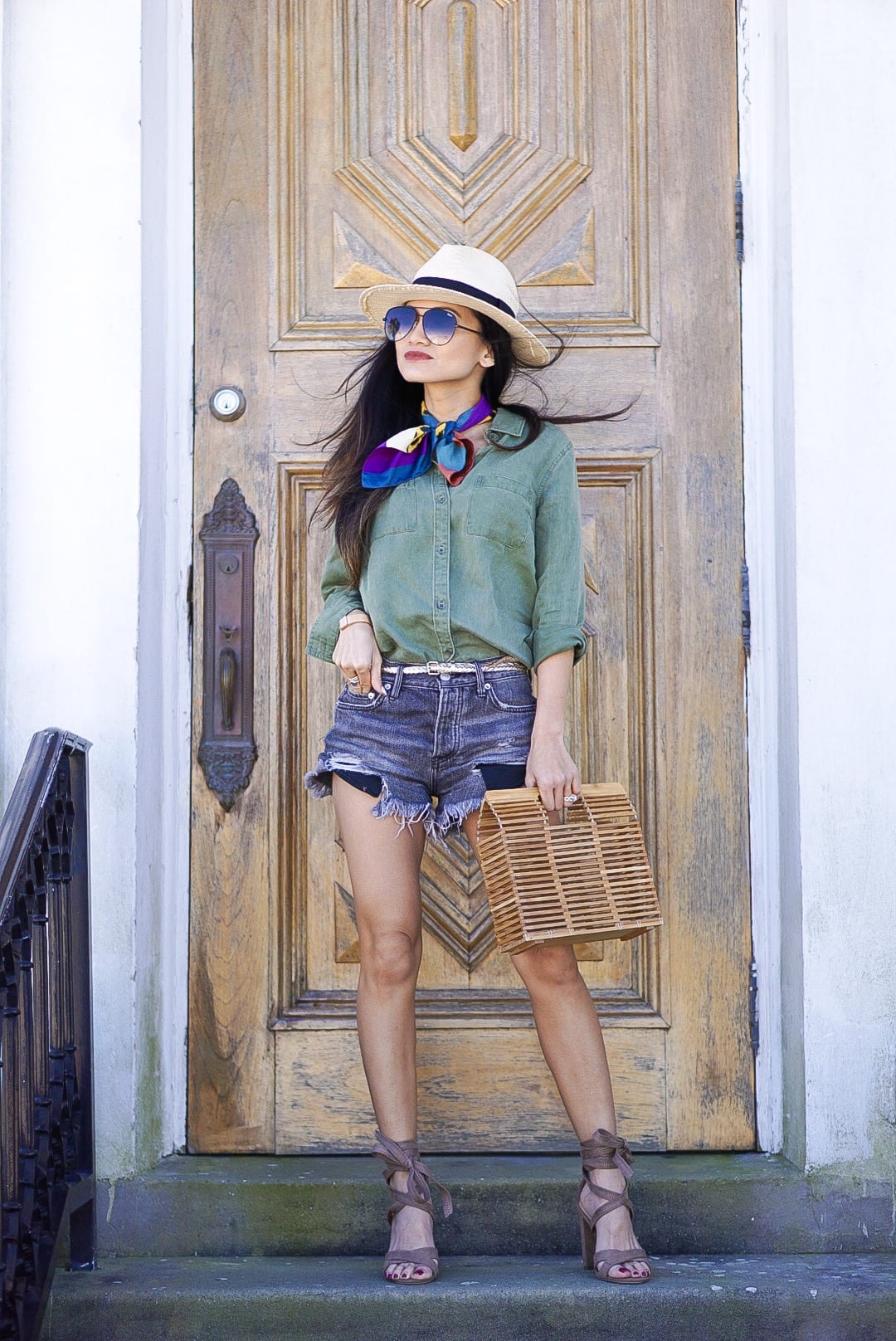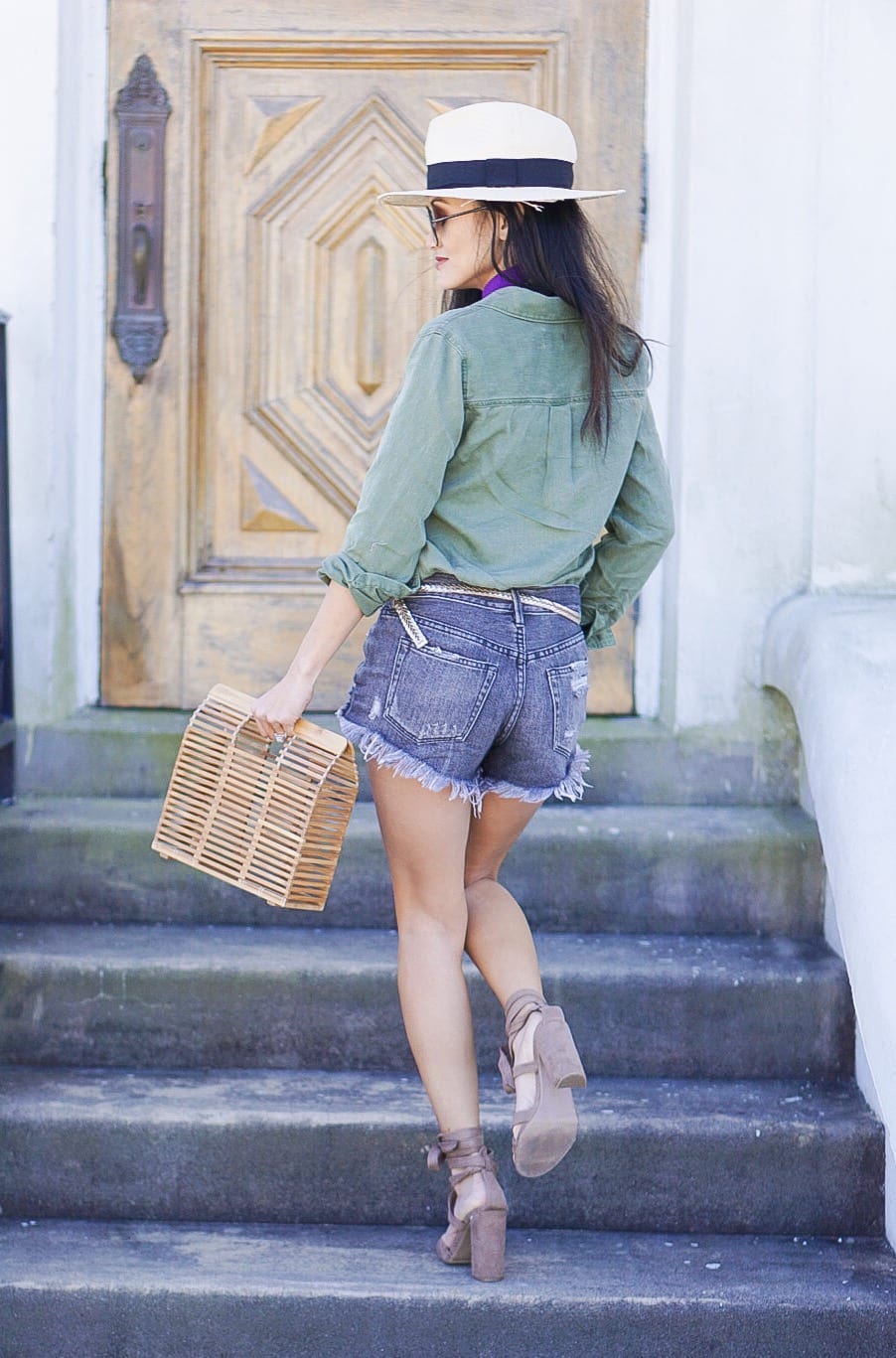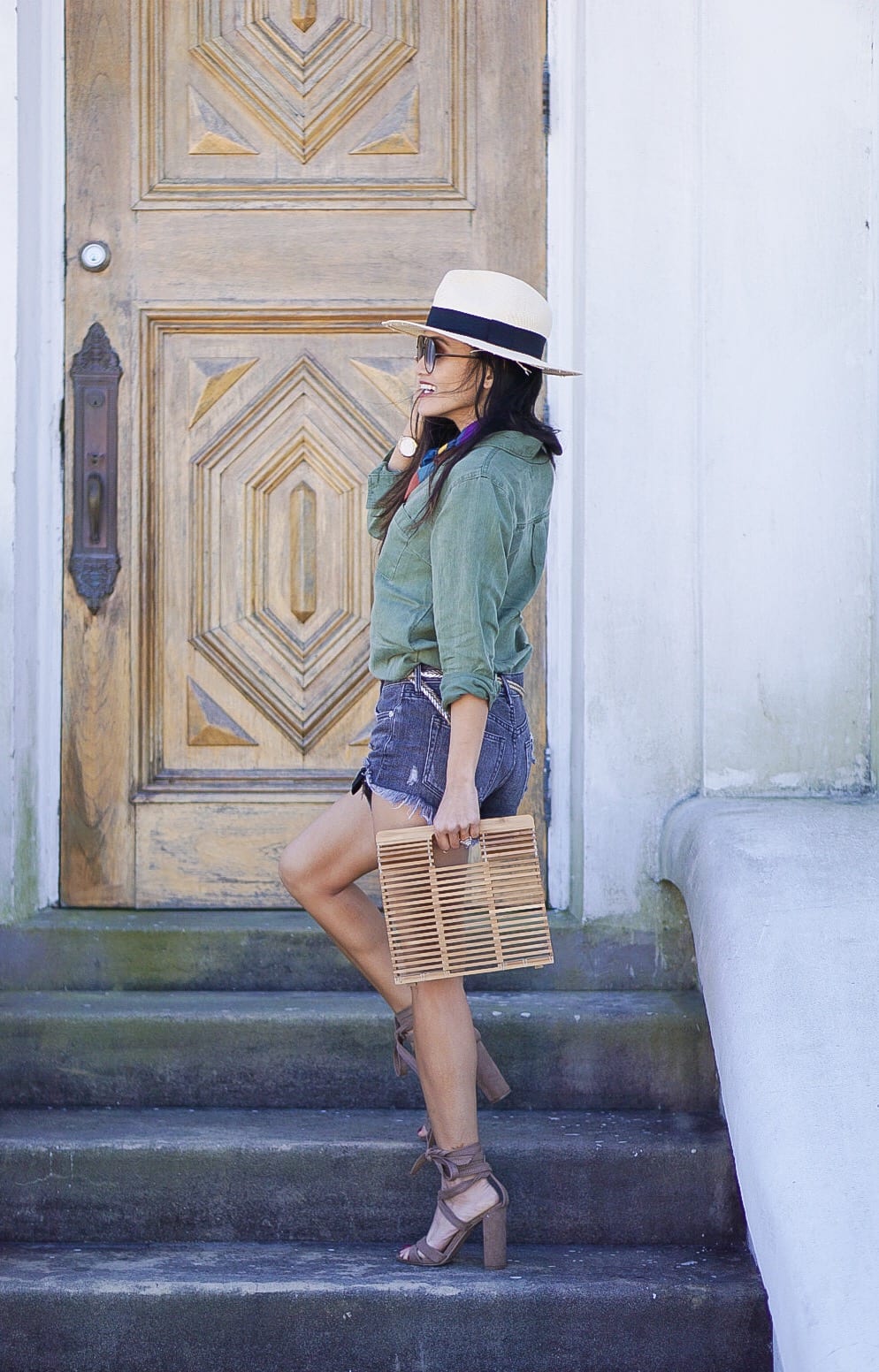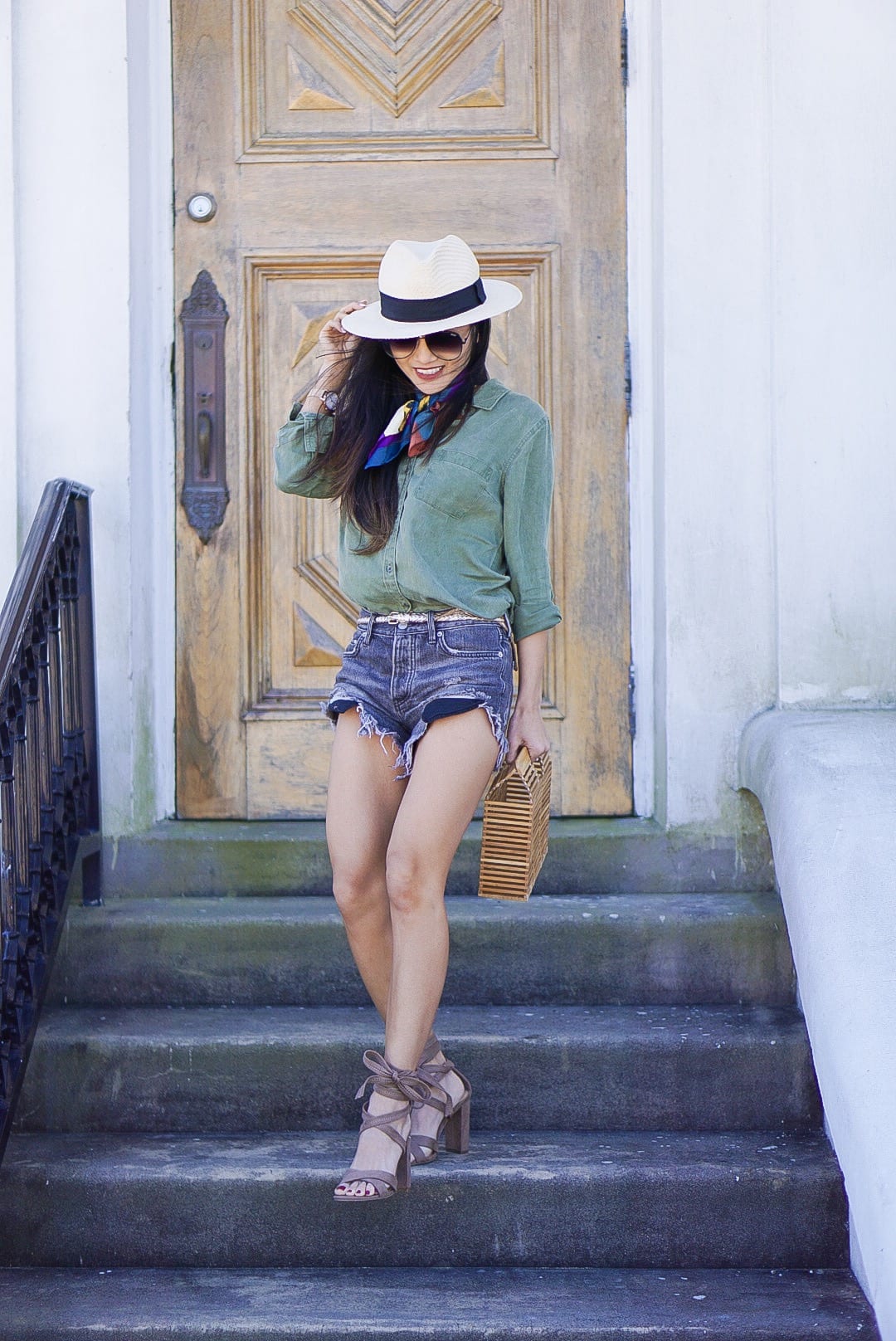 SHOP THIS POST:

I dressed this everyday utility shirt with one of my favorite cut off shorts for under $70, a neck scarf, a straw fedora, and wrap up block heels. These sandals are from last year and currently sold out but I linked a similar one here. I love this outfit because it is a great way to dress up an everyday utility shirt. What are some ways you like to wear an everyday utility shirt? Comment below.
P.S. Subscribe for weekly newsletters so you never miss a single post!