Thank you Ulta for sponsoring this post.  As always all thoughts and opinions are mine alone. Thank you for supporting those who support this blog.

Happy Good Friday everyone! Today I'm teaming up with Ulta to share my everyday eyebrow tutorial and how you can get the best deals on my favorite eyebrow products with Ulta's 21 Days of Beauty sale! Let me just tell you before these game changing beauty products I struggled with doing my eyebrows. I naturally have thin eyebrows, and like many people I struggled with making them look natural and not overdrawn looking, until I found this holy grail eyebrow beauty product.  It makes a world of difference on my face when I do my eyebrows. Check out my eyebrow tutorial in the video above, and my must have eyebrow products that you need to stock up now with Ulta's 21 Days of Beauty sale below!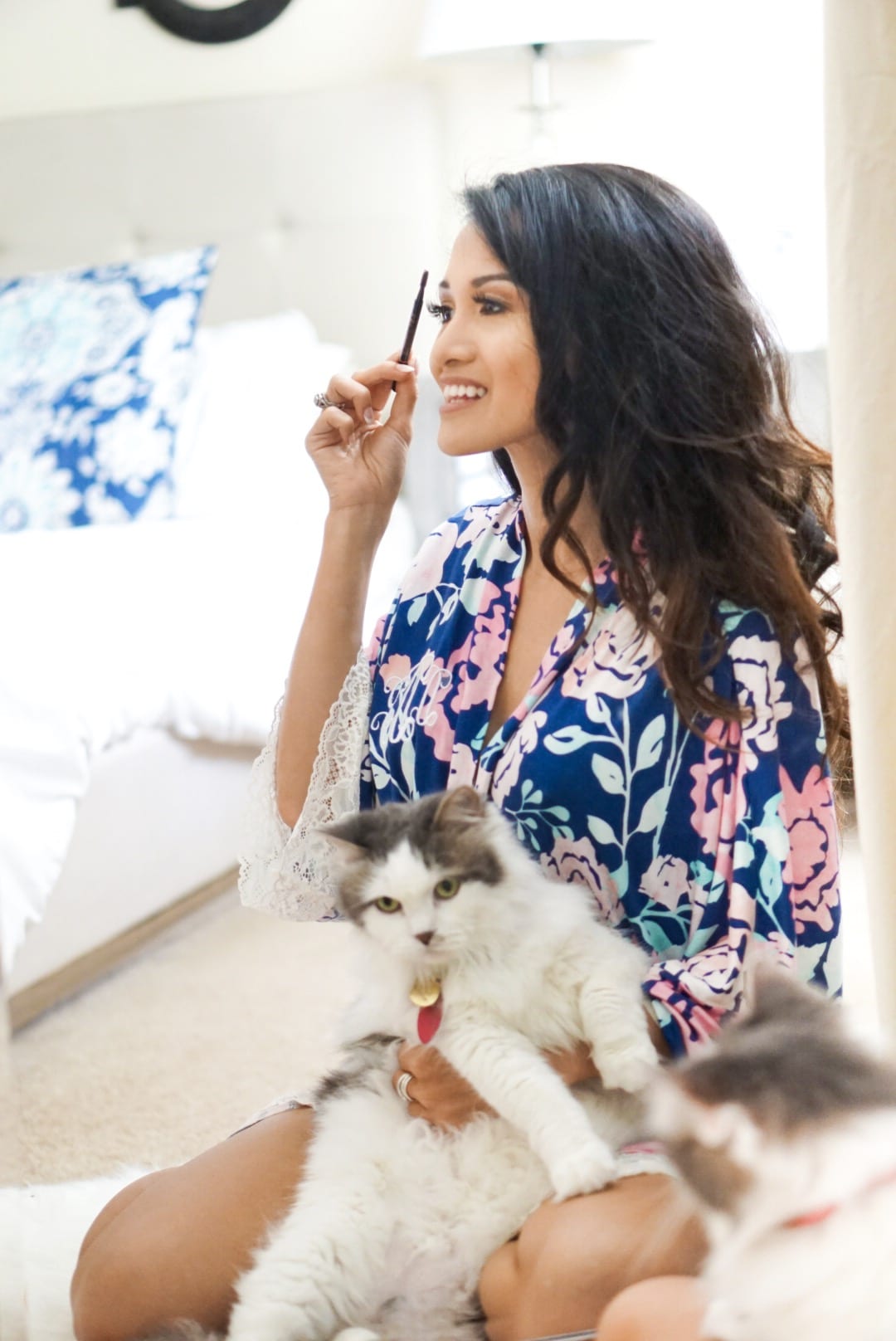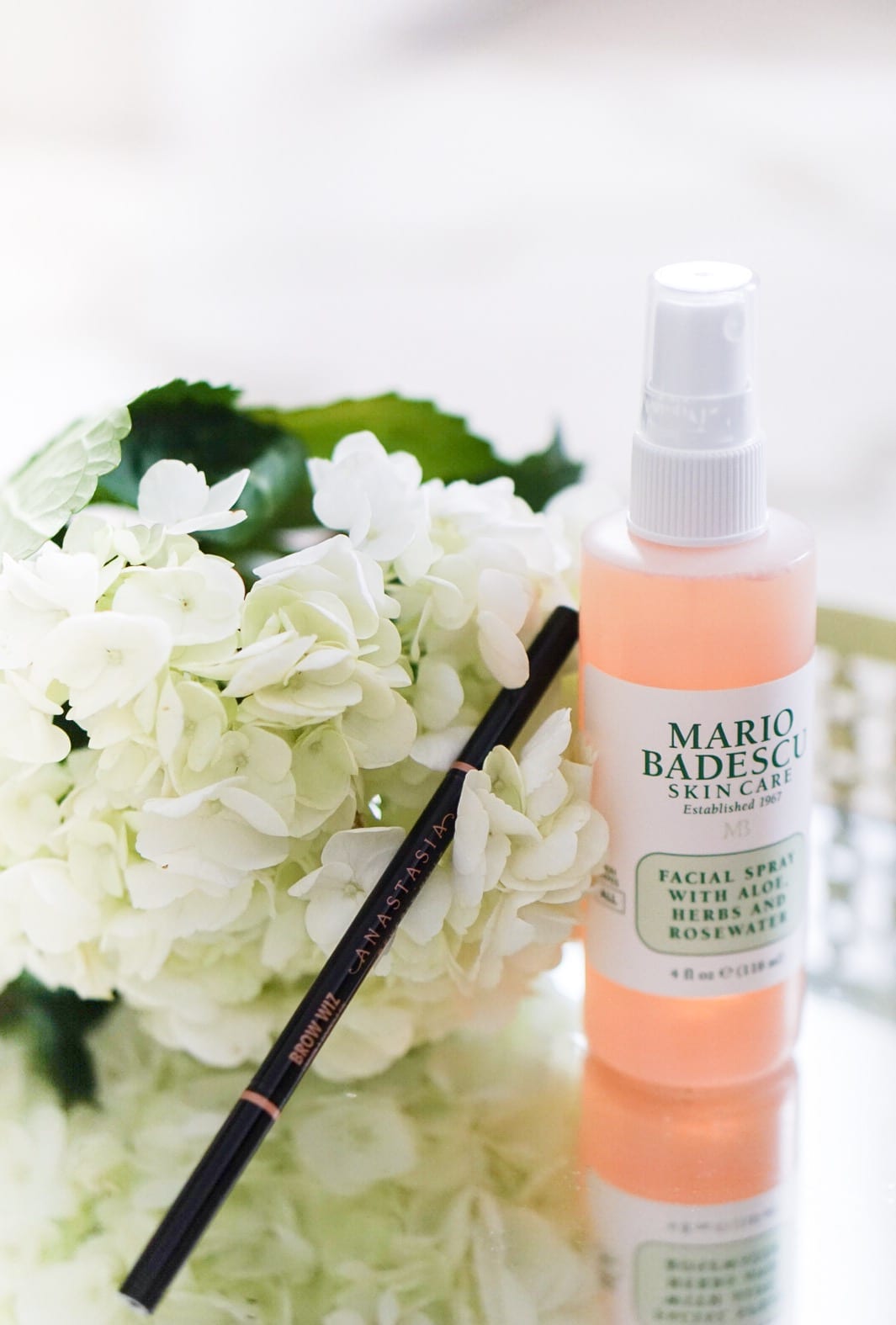 5 Minute Everyday Eyebrow Tutorial
1. Start with clean eyebrows. Tweeze any stray hairs that have grown out.
2. Line the top and bottom of the eyebrows with Anastasia Beverly Hills Brow Wiz (50% off March 31st for 24 hours). Avoid boxing the inner corners to keep your eyebrows looking natural.
3. Fill in eyebrows with hair like strokes following the natural growth direction of your natural hairs on your eyebrows
4. Use Essence clear lash & brow gel to brush the hairs in the upward angle direction of your eyebrow hairs. This helps hold the hairs in place.
5. Highlight inner eyebrow arch with Anastastia Beverly Hills Modern Renaissance Eyeshadow Palette using the shade "Tempera".
6. Take a concealer (love this one) and highlight the top of the eyebrow with a small flat brush.
7. Spray with Mario Badescu facial spray (50% off March 31st for 24 hours) all over face to set the brow.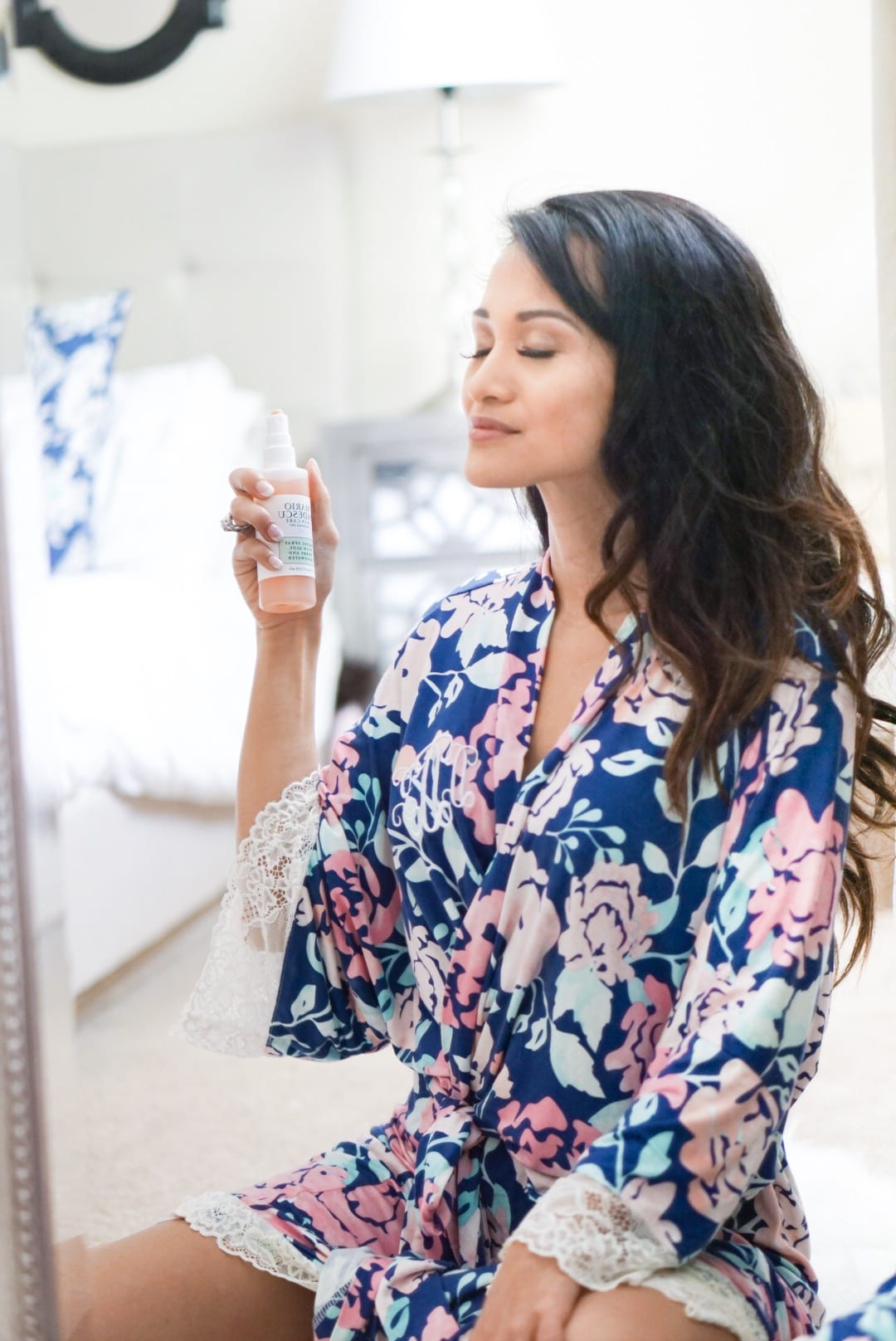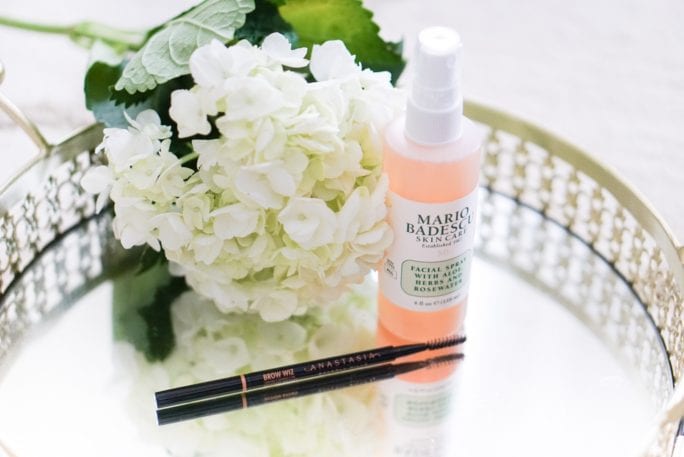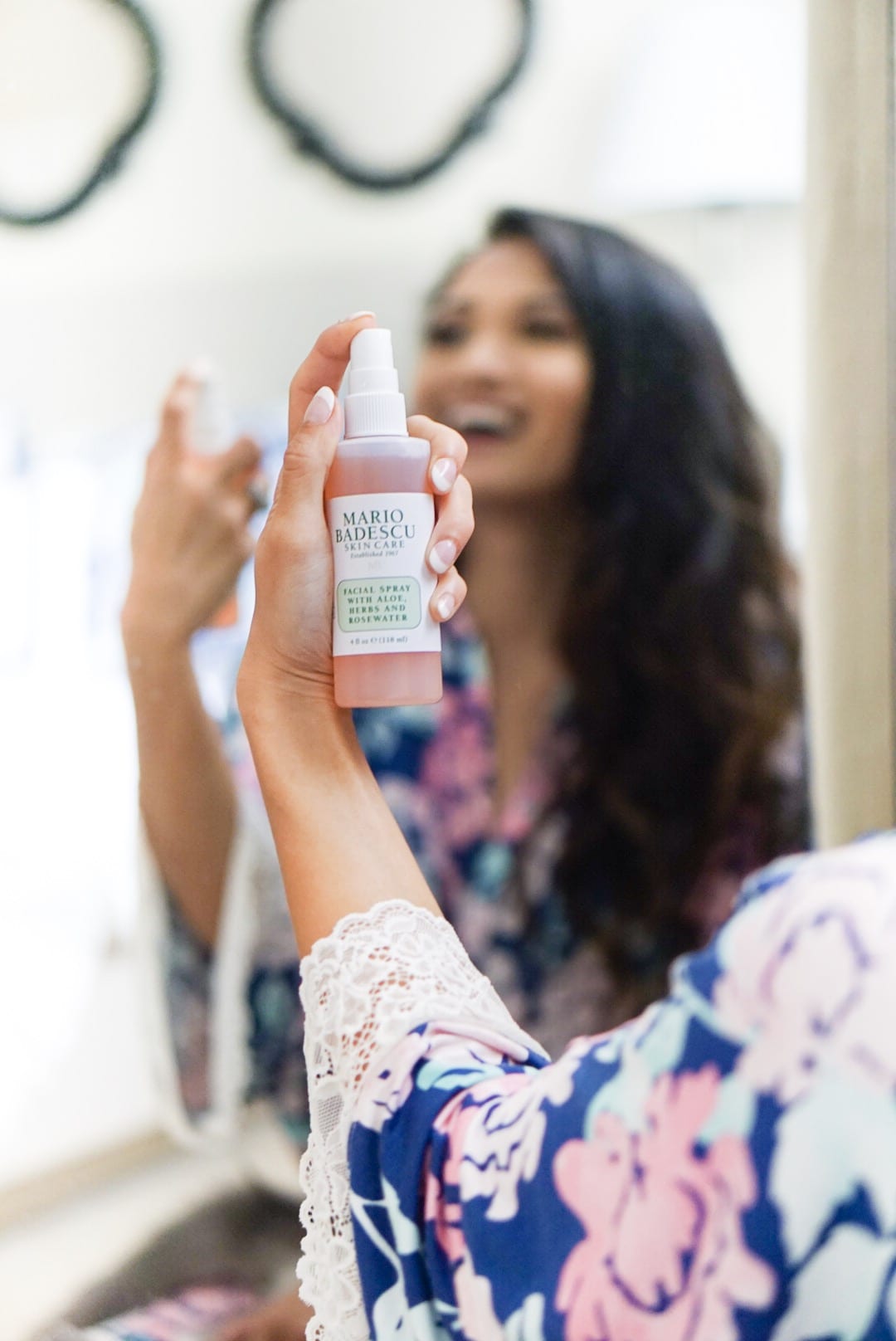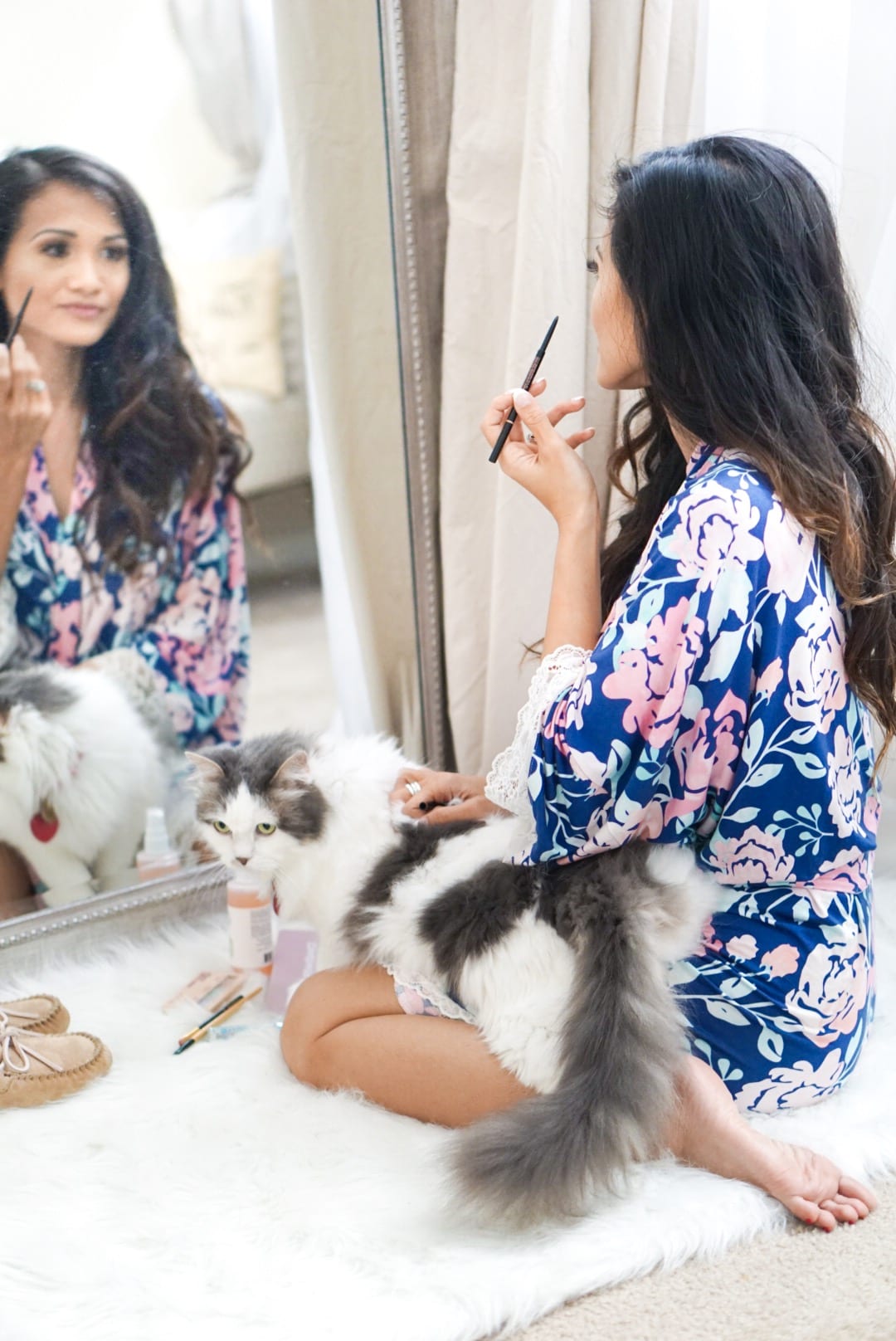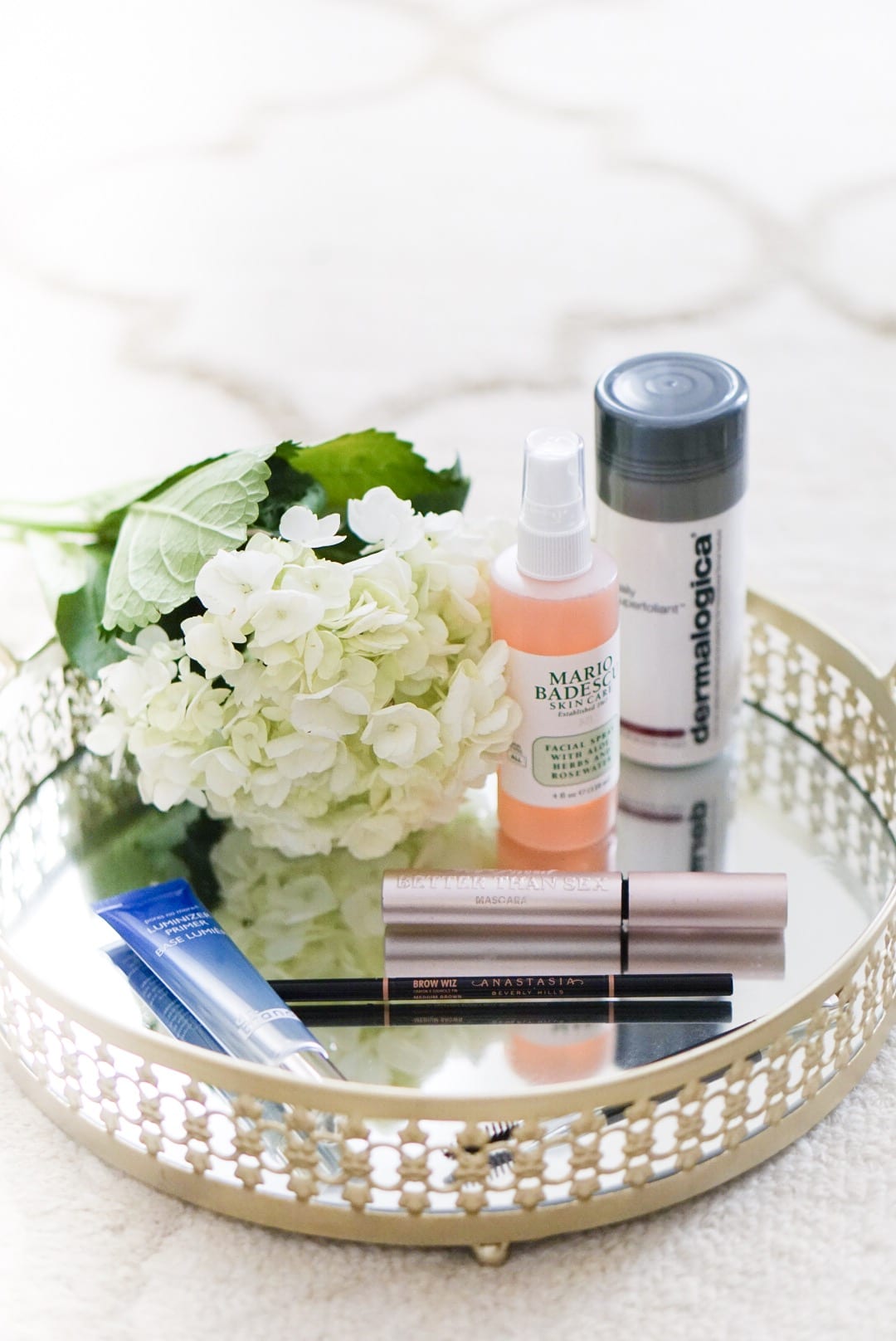 SHOP THIS POST:

Aside from the Anastasia Brow Wiz and Mario Badescu facial spray, Ulta has seven more days left of these amazing 24 hour deals on your favorite beauty products that normally are never on sale. You are going to one to take advantage of Ulta's 21 Days of Beauty before it's too late! Here are some of my other picks below!
April 1st – This eyeshadow palette is beautiful!
April 2nd – Want a perfect nude lip? You are going to want to pick up this lip kit for only $20!
April 3rd – People swear by this serum, and I definitely want to try it out.
April 4th – This is one of the best setting powder out there!
April 5th –  Looking for an eyeshadow primer? I love this one!
April 6th –  I love this microfoliant and I've been dying to try out this concealer. If it is anything like the foundation, it's going to be really good!
April 7th – My favorite mascara of all time! I will be restocking before they get sold out!

What are some of your holy grail beauty products that you will be stocking up during the sale this week? Comment below! I hope you found my everyday eyebrow tutorial helpful. Have a great Easter everyone!
P.S. Subscribe for weekly newsletters so you never miss out on a single post!