Happy Wednesday everyone! Excited to share with you this gorgeous yellow tie shoulder blouse which is perfect for spring and your upcoming Easter activities. And speaking of Easter I am sharing our Easter plans on the blog. This week is a busy one, because not only do we have Easter but my dad and my sister in law's birthday is this week. So much to celebrated and this momma is already running on E. Yesterday we went to brunch with friends to see our friends new baby. Ya'll it was a zoo with so many little toddlers to wrangle around. All the mammas were exhausted after yesterday's brunch. And today is even busier. Read more on what we are up to below.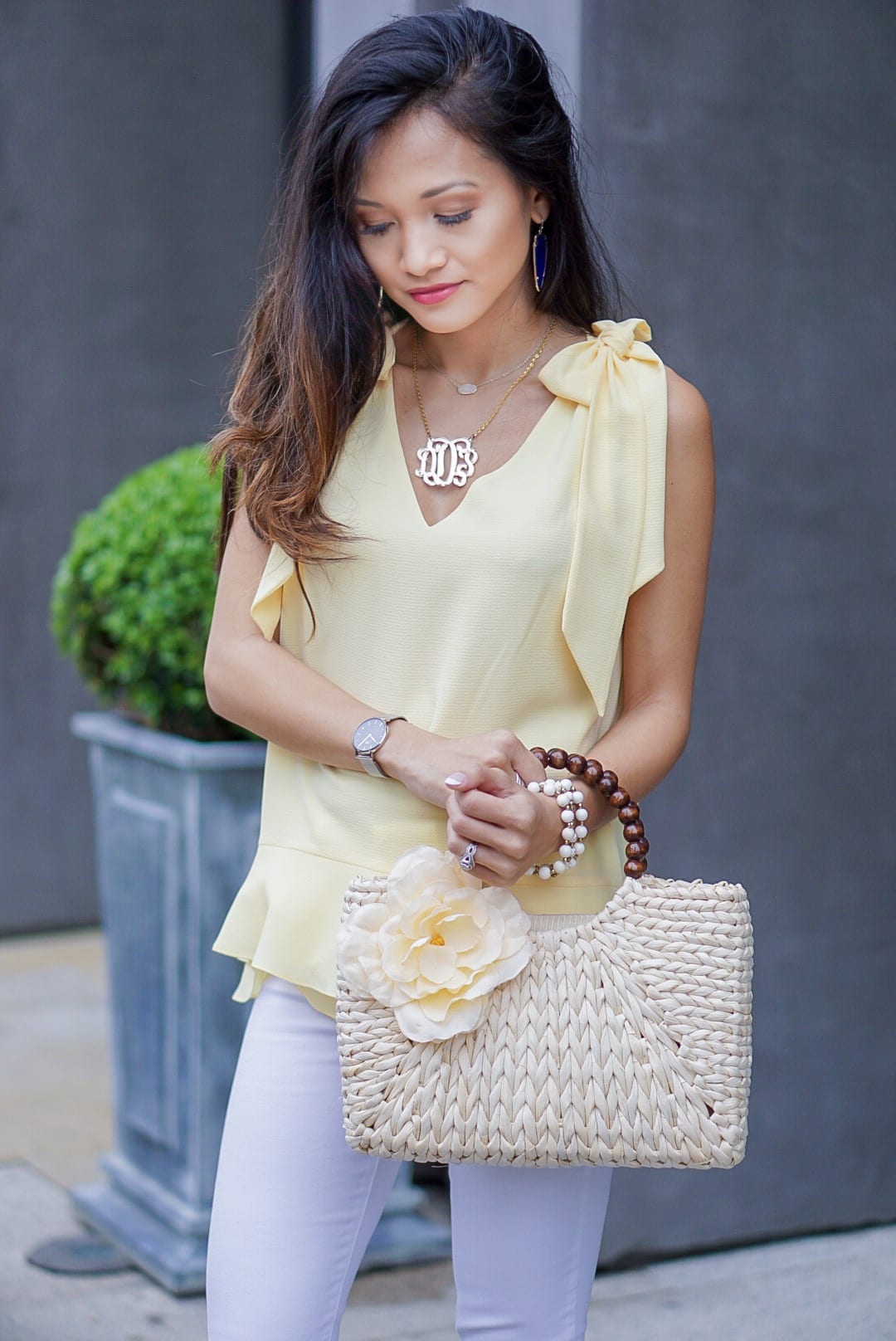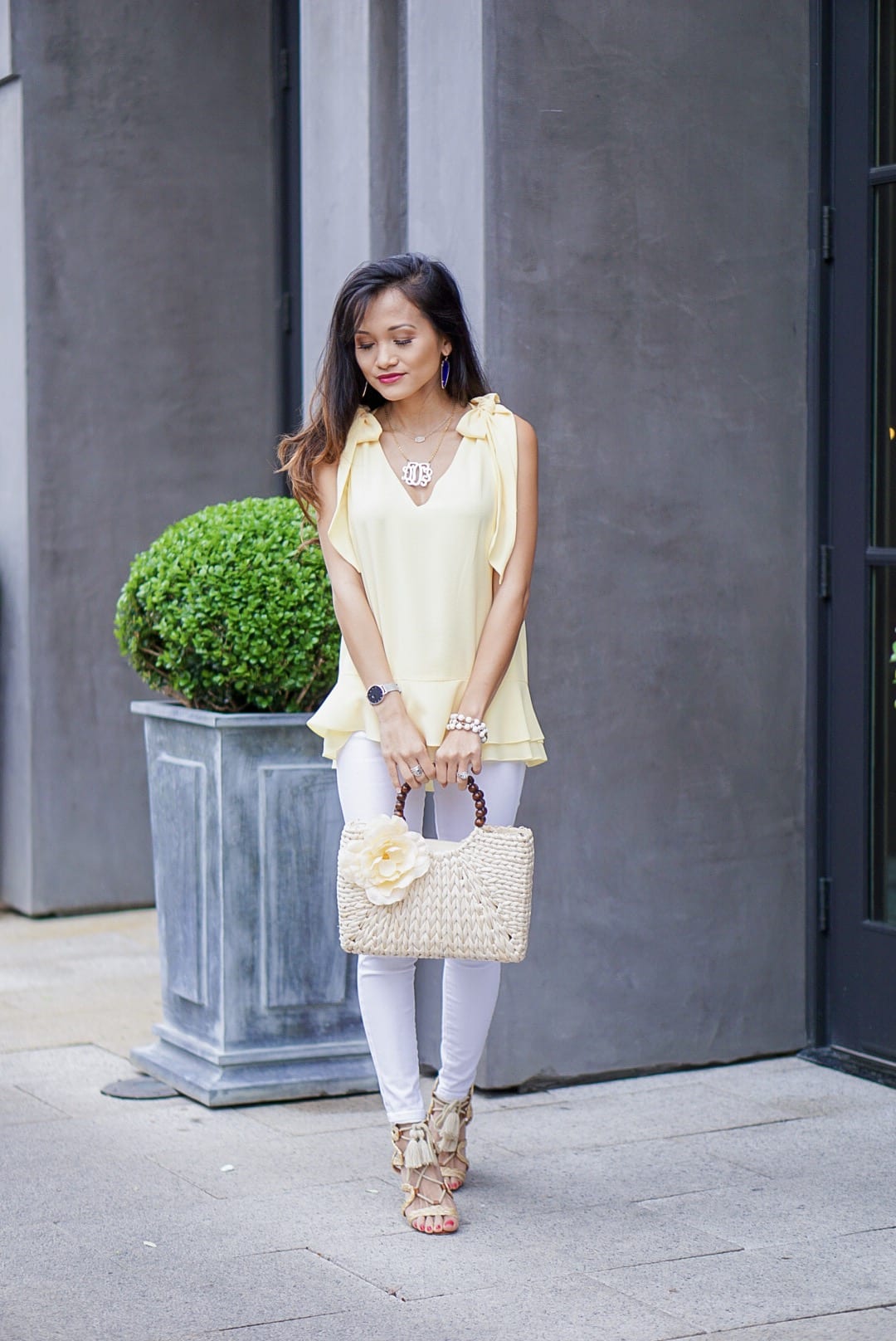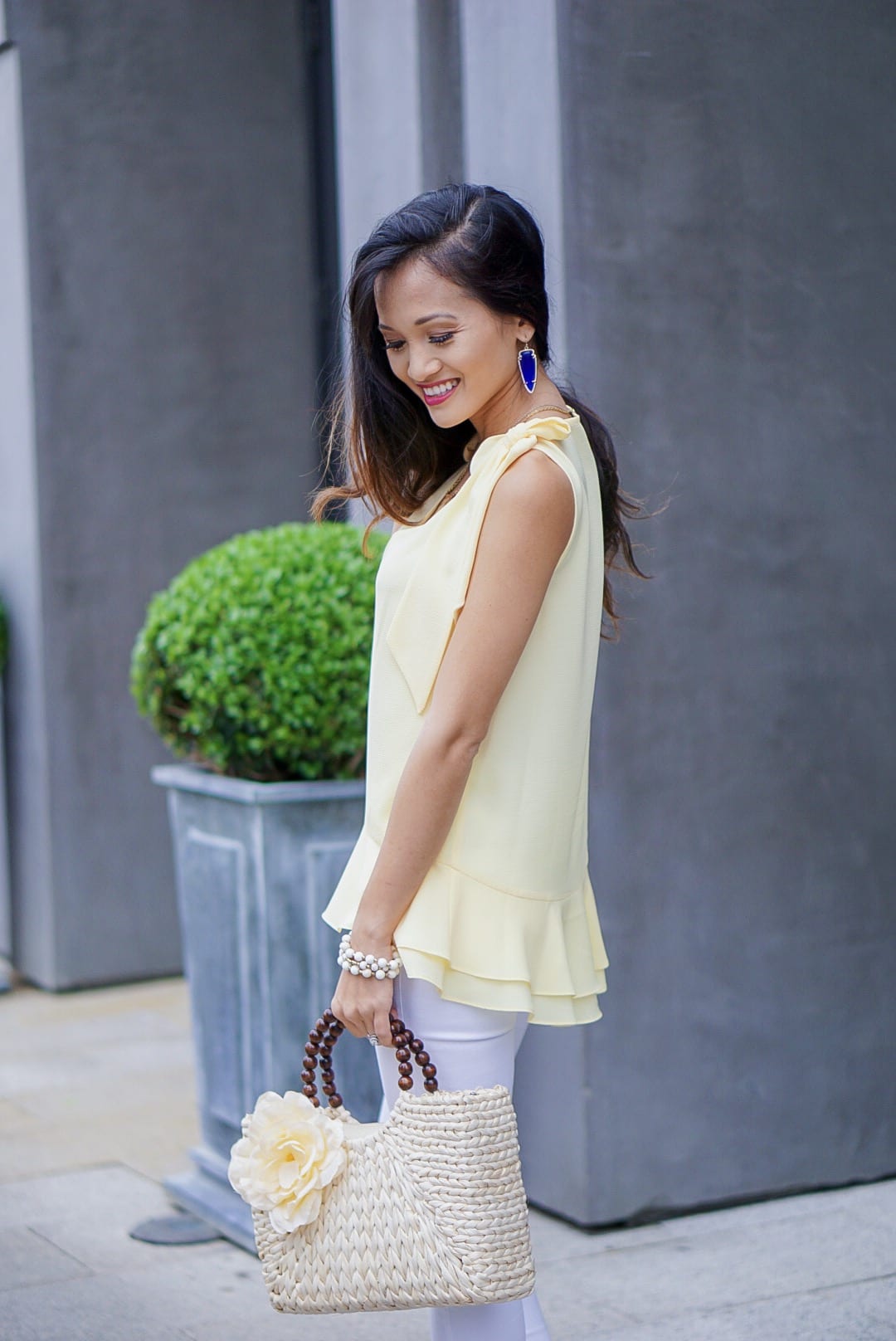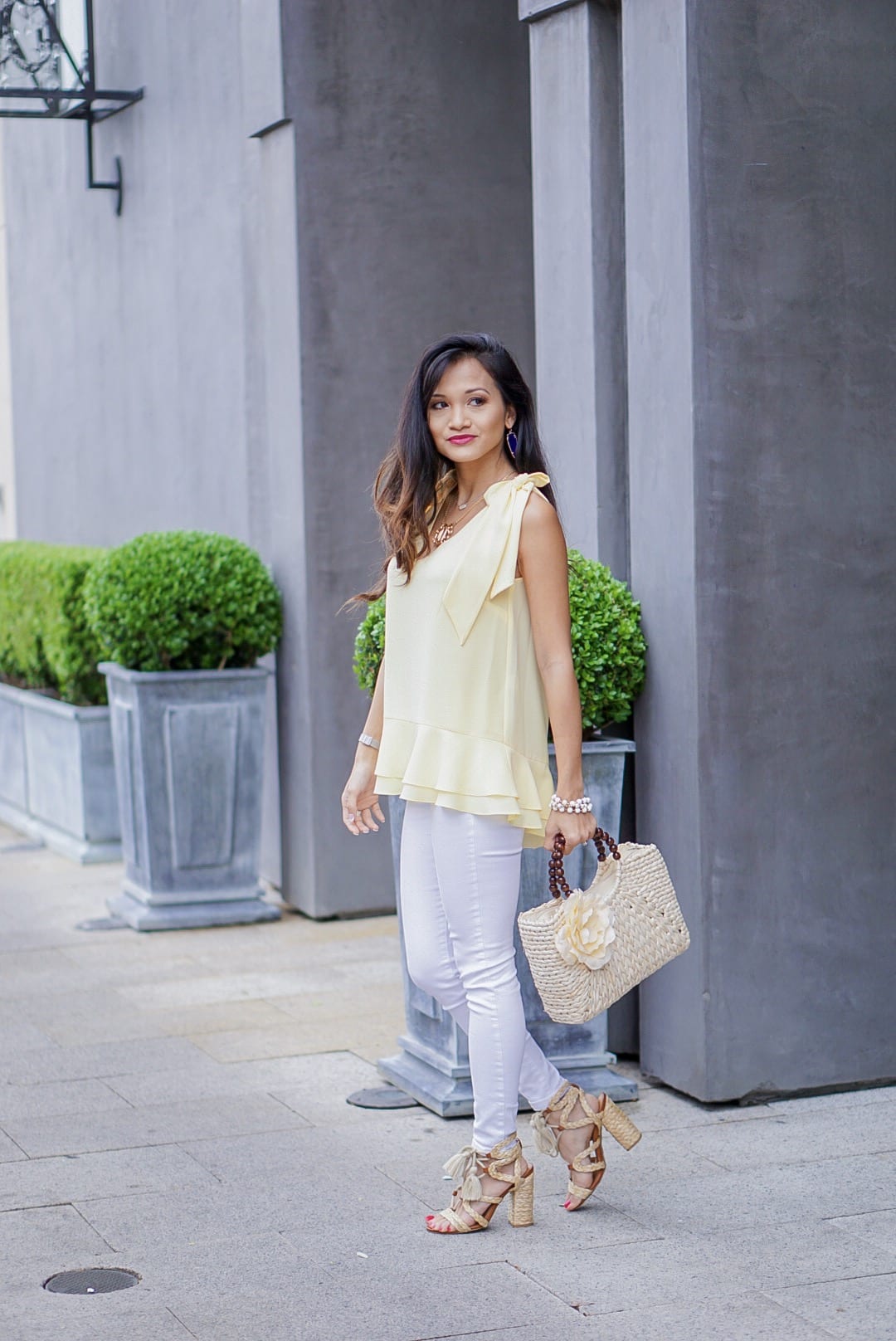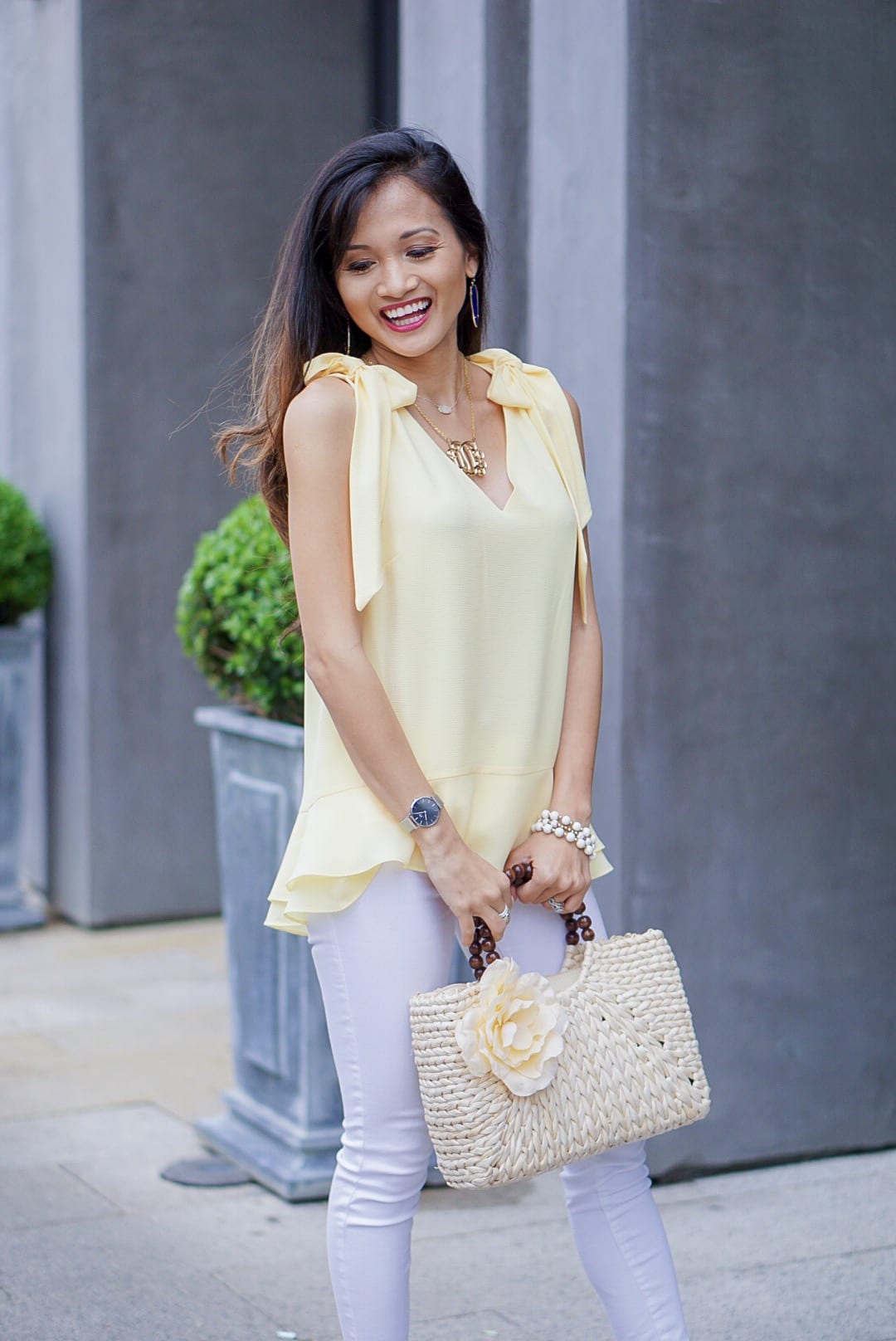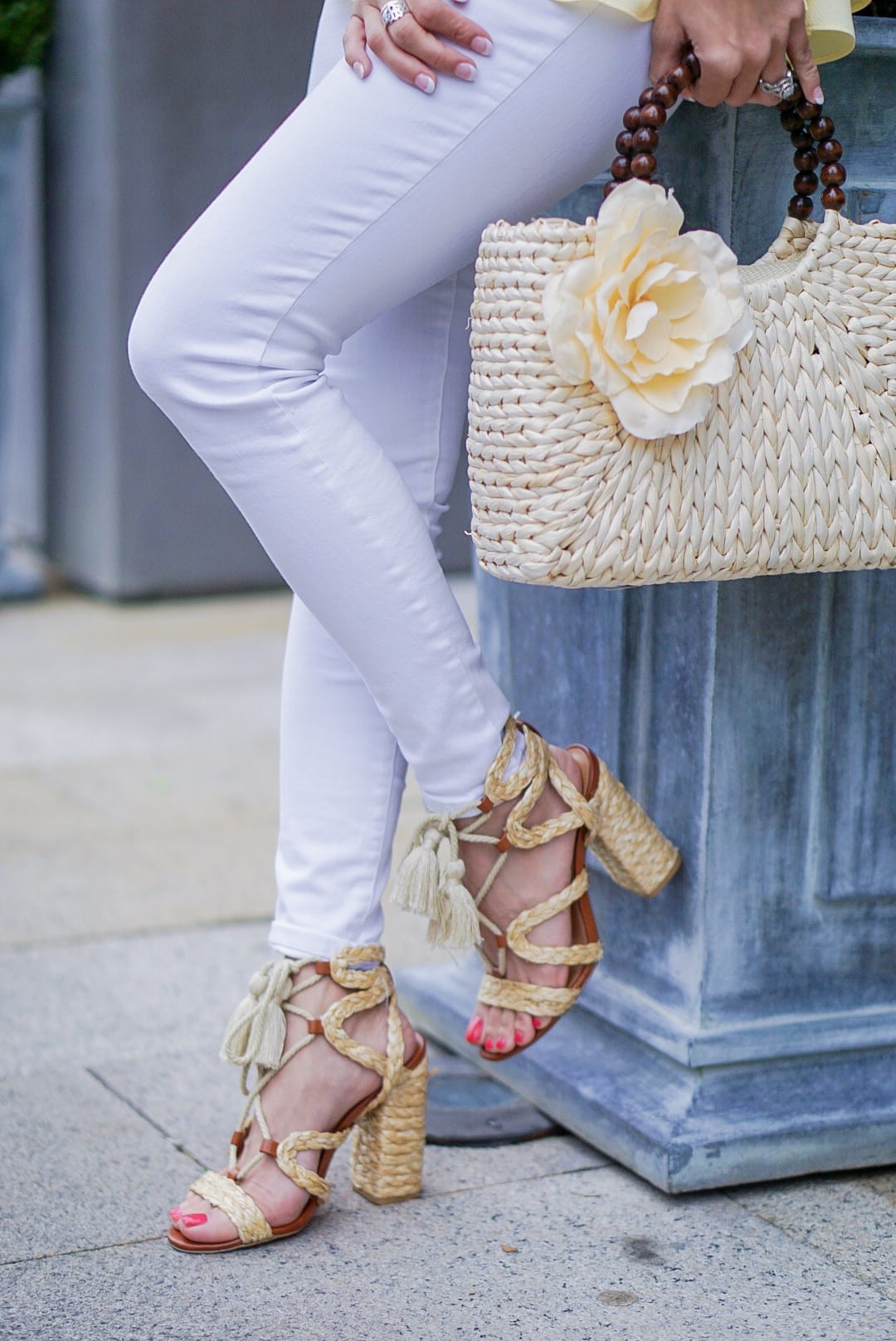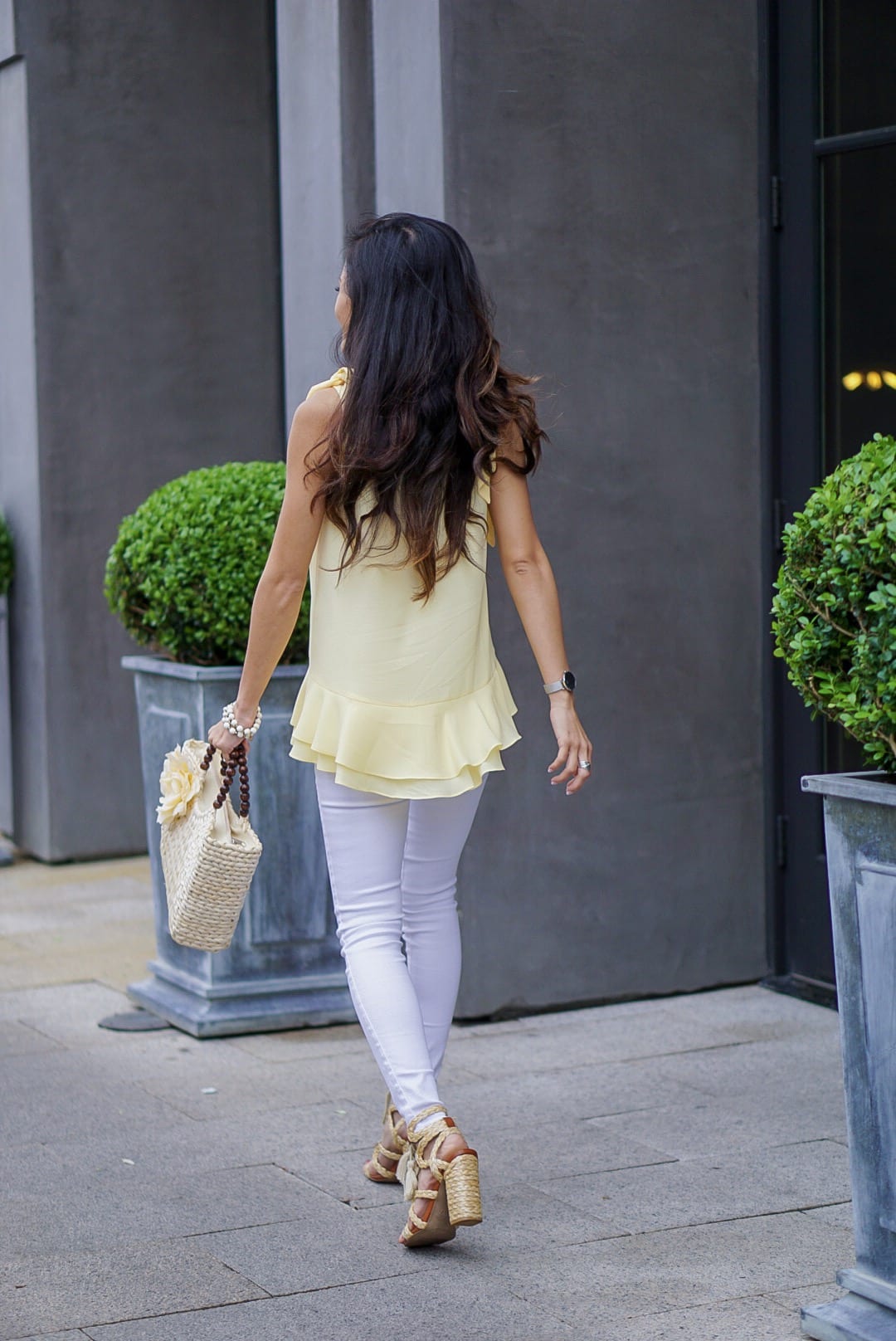 SHOP THIS LOOK:

First, lets talk about this adorable yellow tie shoulder blouse. I can't get over the bow tie shoulder details on this top and the peplum layers on the bottom of the top. This top is the perfect pastel yellow for spring. I didn't want to distract from the Yellow Tie Shoulder Blouse detail so I decided to wear it with white skinny jeans and one of my favorite lace up sandals that is currently on sale for under $50! This straw bag is also one of my go to bags for spring and under $30. I also wore it in this post here and here.
Now time to get on with the fun stuff. Today I am headed to a fun shoot with my hubby for a brand collaboration, and then tonight I am going to a blogger dinner at a new restaurant in Houston. Stay tuned on Instastories to see where! Tomorrow we celebrate my sister in law's birthday and Friday is my dad's birthday. I still haven't gotten him anything, but what do you get a guy who has everything? Saturday Jayden has an Easter egg hunt with Josh's side of the family, and then after we are going to one of my sorority sister's engagement party who I will be a bridesmaid at her wedding! And last but not least, on Sunday we head to my parents house to celebrate Easter. This week is busy. I think I am exhausted just writing it. What are your plans for Easter? Do ya'll do something big with family or something casual with friends?
P.S. Subscribe for weekly newsletters so you never miss out on a single post!