This post is sponsored by Zappos x Rockport. As always all thoughts and opinions are mine alone. Thank you for supporting those who support this blog.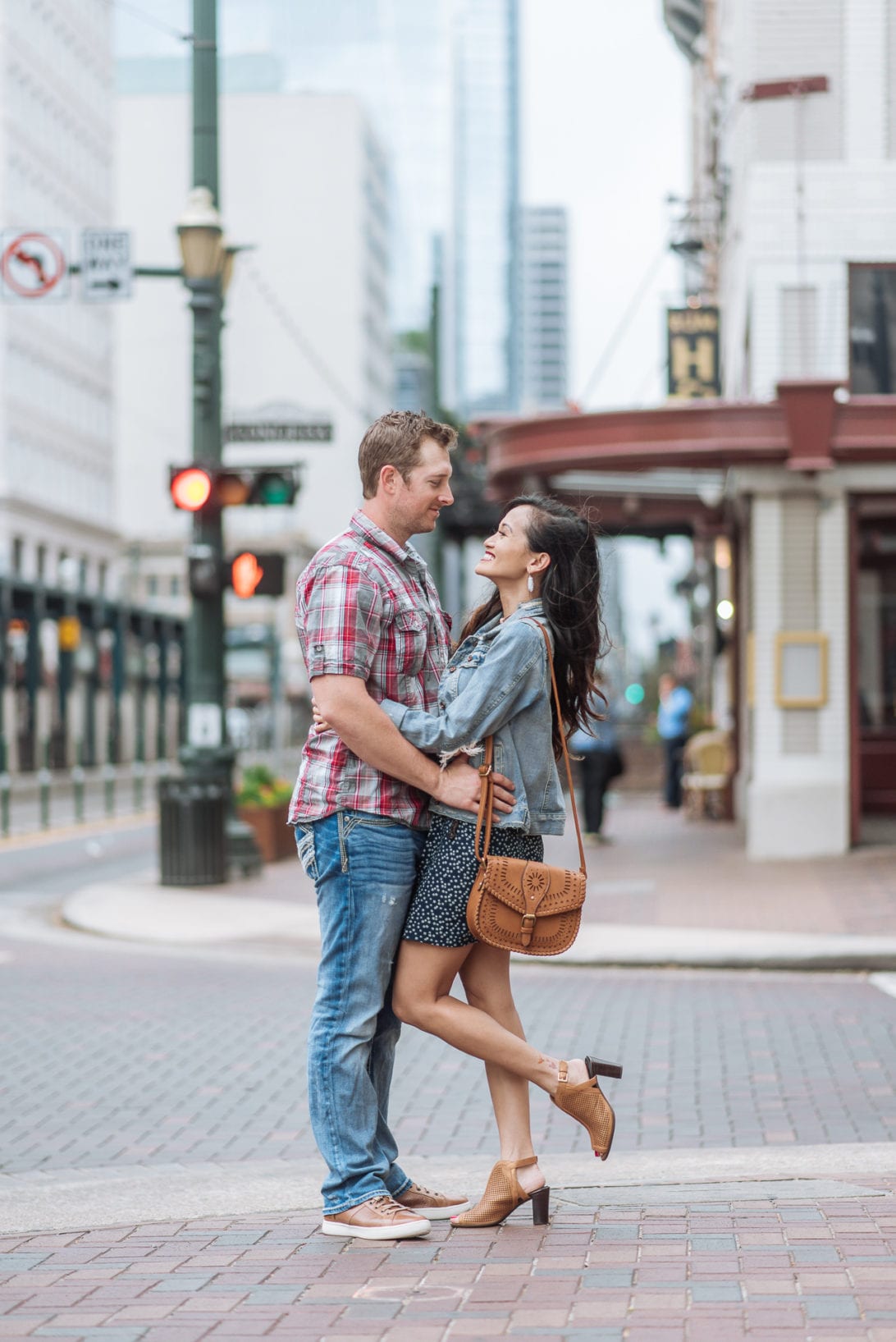 Happy Wednesday everyone!
Today my handsome hubby is guest starring on today's blog as we share our favorite budget friendly daytime date ideas with Zappos x Rockport. As parents we don't always get the luxury to having the night out to ourselves, or the unlimited budget we use to have before becoming parents. But that doesn't stop us from getting a little creative on how we spend our alone time together. Even if it means having our dates during the day when the little guy is in school. Check out our 5 Budget Friendly Daytime Date Ideas, and our date outfit with our Rockport shoes from Zappos.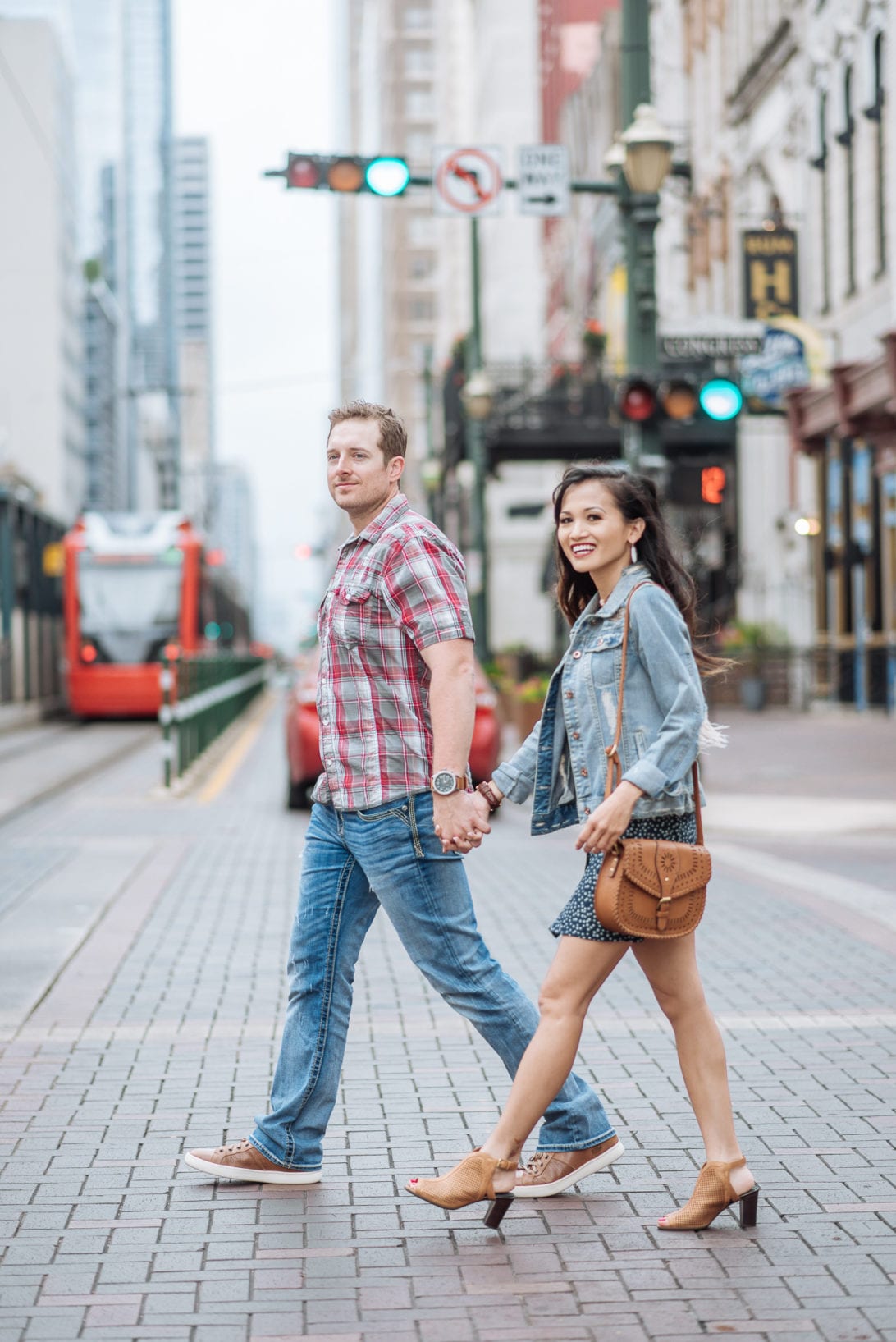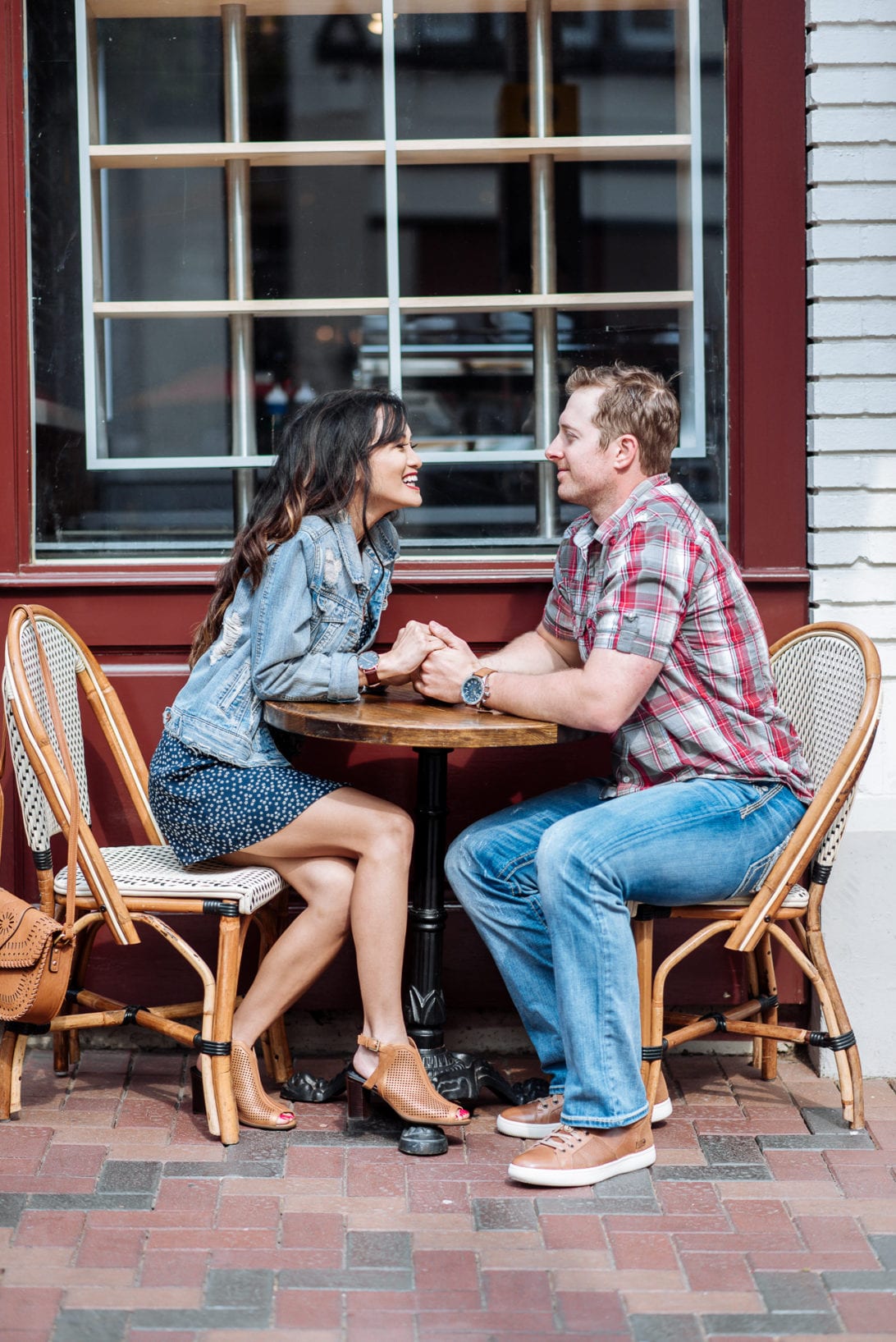 5 Budget Friendly Daytime Date Ideas
1. Have a coffee date – As parents we all can agree we need some extra caffeine in our life. Instead of going to the drive through find a cute cafe and enjoy each other's company over a cup of coffee.
2. Grab lunch instead of dinner – Save money by enjoying the lunch menu instead. There are some amazing restaurants who have a great lunch menu deal for less! Plus there will be tons of natural lighting for food pictures! One of the plus of eating during the day.
3. Go to an early matinee movie – We can't always afford to stay out too late with our little guy, so my husband and I will sometime catch an early movie when our son is in school. Plus it's pretty cool having the movie theatre to yourself. You know you've got the best seat in the house!
4. Have a picnic at the park – With spring here, and the weather being absolutely perfect, why not pack a cute picnic for two? We love being outdoors and enjoying the beautiful nature around us. It's a great way to get outdoors and maybe even get a tan for summer.
5. Meet for happy hour – We are not big drinkers but we are a huge fan of happy hour, sushi happy hour that is. We love sushi and even more so when it's half off!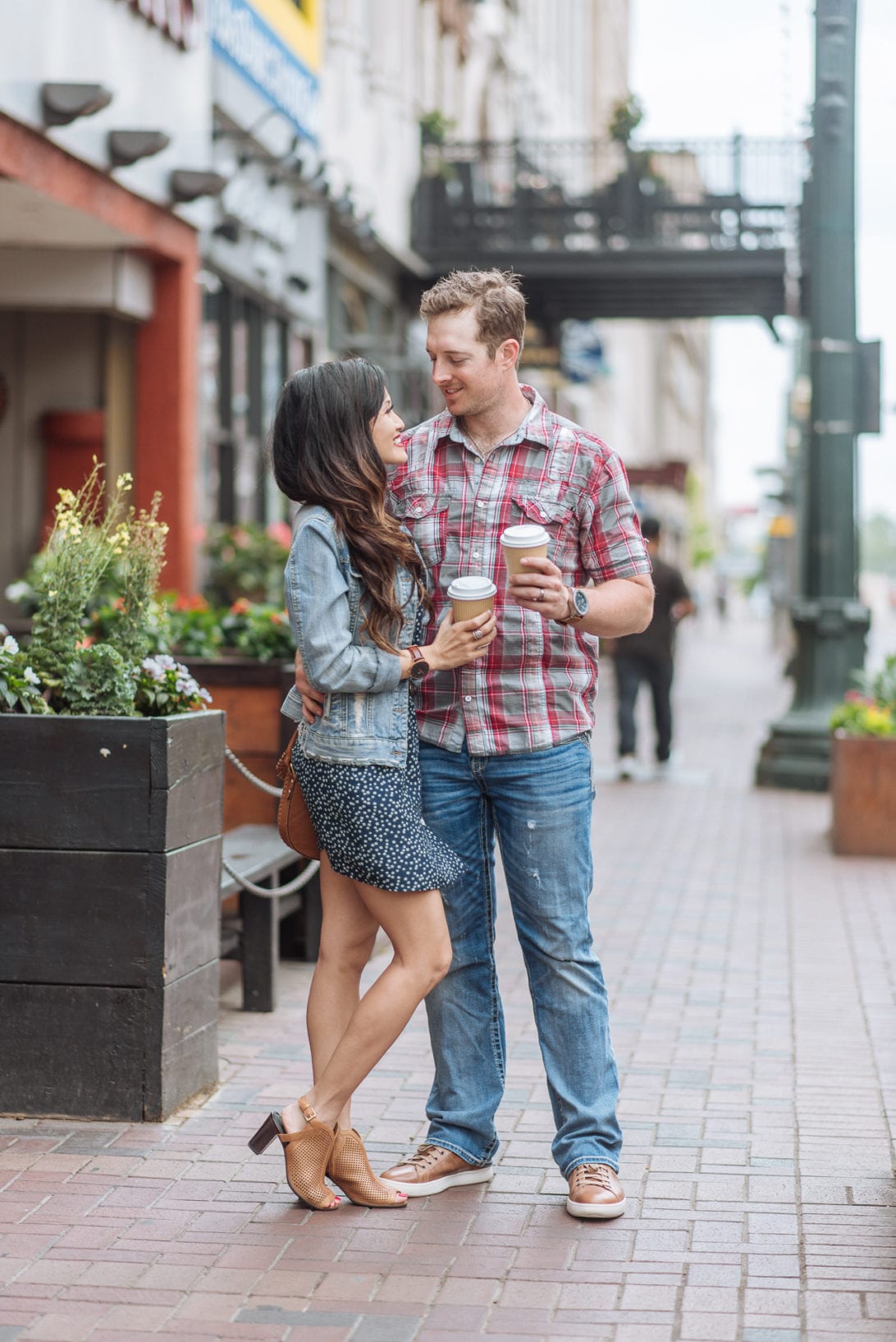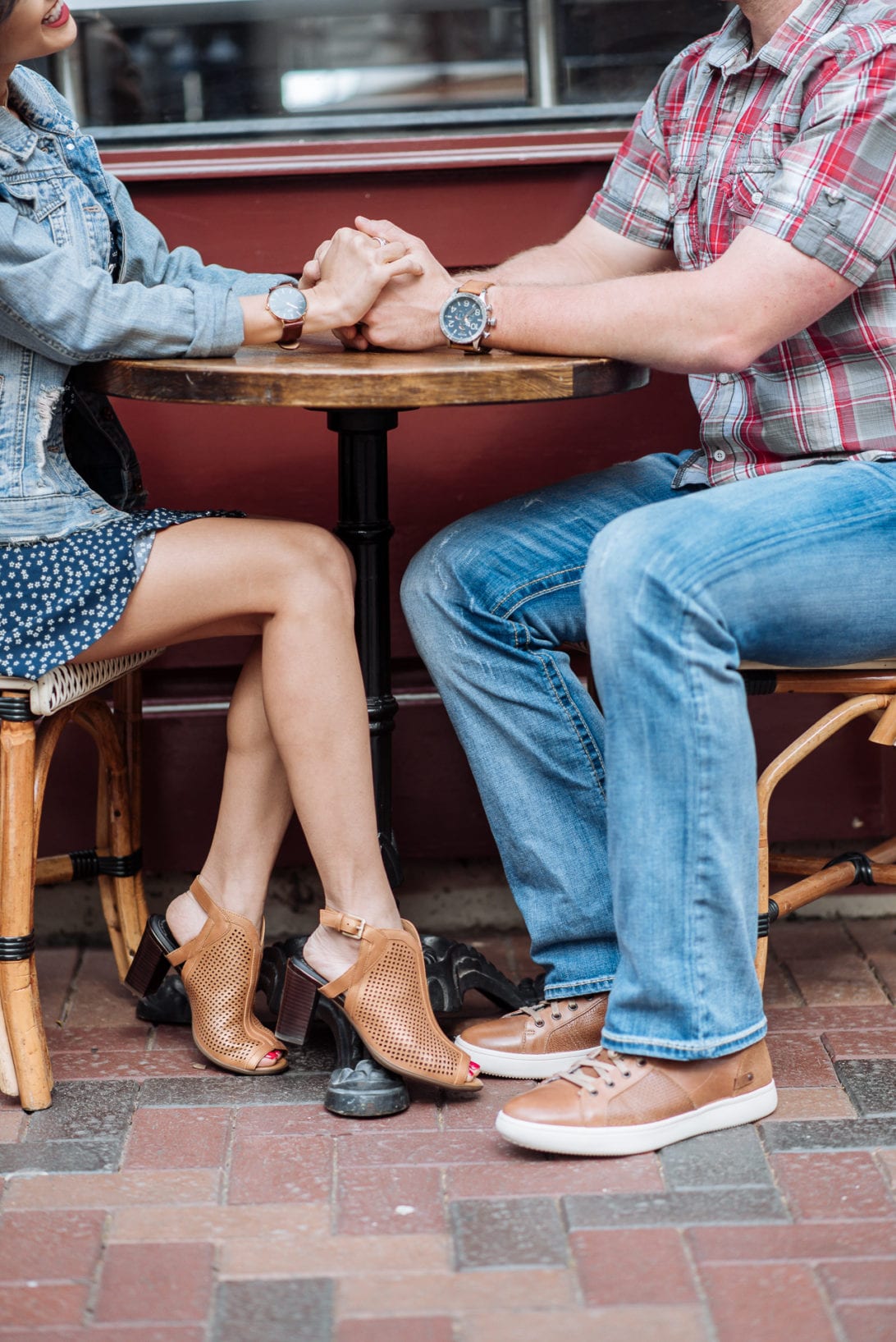 We love our coordinating Rockport shoes from Zappos. With footwear technologies and designs crafted with detail, Rockport's versatile and comfortable shoes are built for parents like us who are constantly on the go. We love not having to sacrifice style for comfort with our Rockport shoes. Josh is wearing Rockport Colle Tie in tan. I love its dressy casual style and how versatile it is to dress up with jeans or dress down with short. This has become Josh's favorite shoe for anytime we go out.
I am wearing the Rockport Total Motion Trixie Perforated shootie in Alpaca. This shoe is easy to slip on with adjustable heel strap, and very comfortable to walk in with its block heel. I love the open toe trend for Spring! It is perfect to pair with this dress for a cute date night look!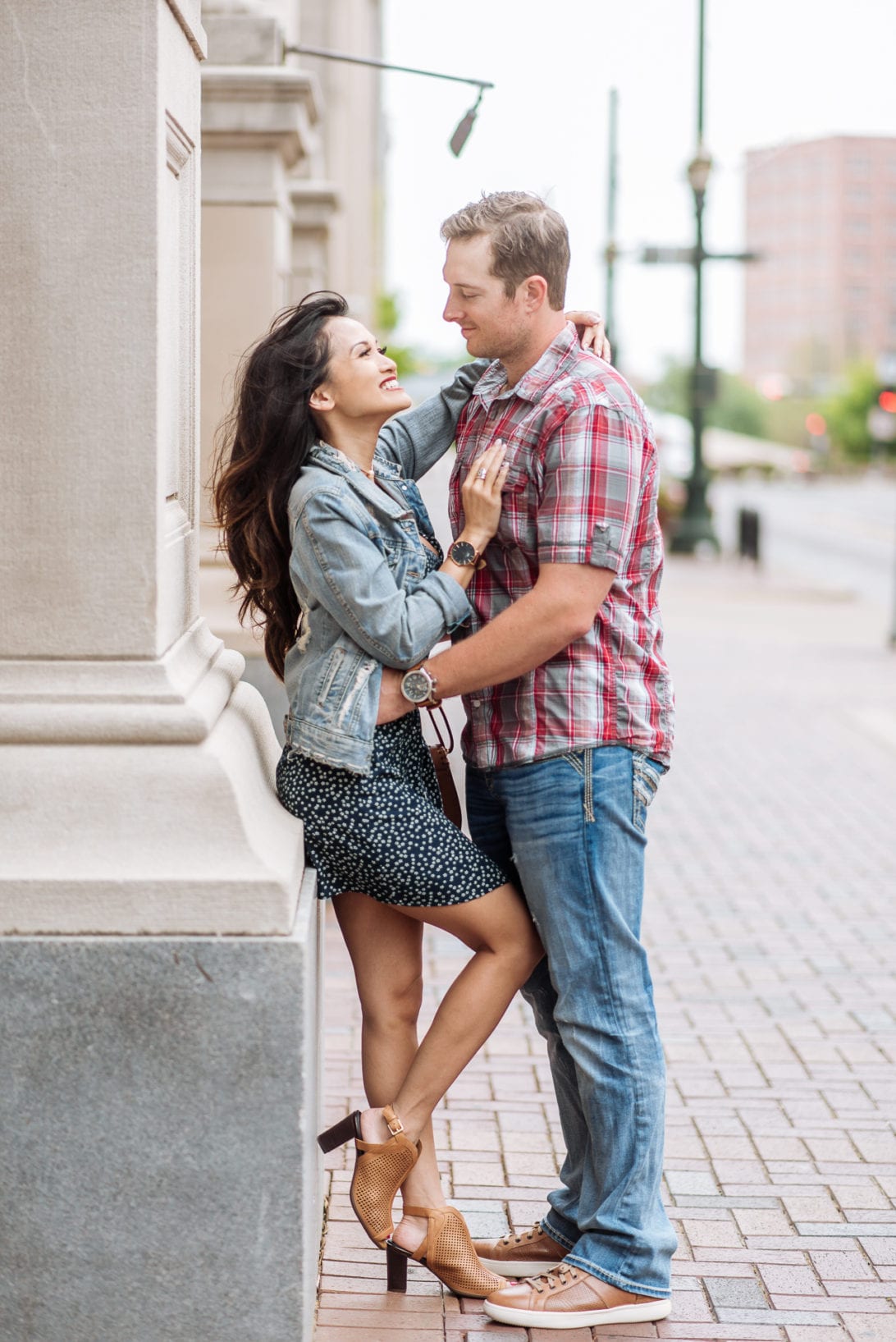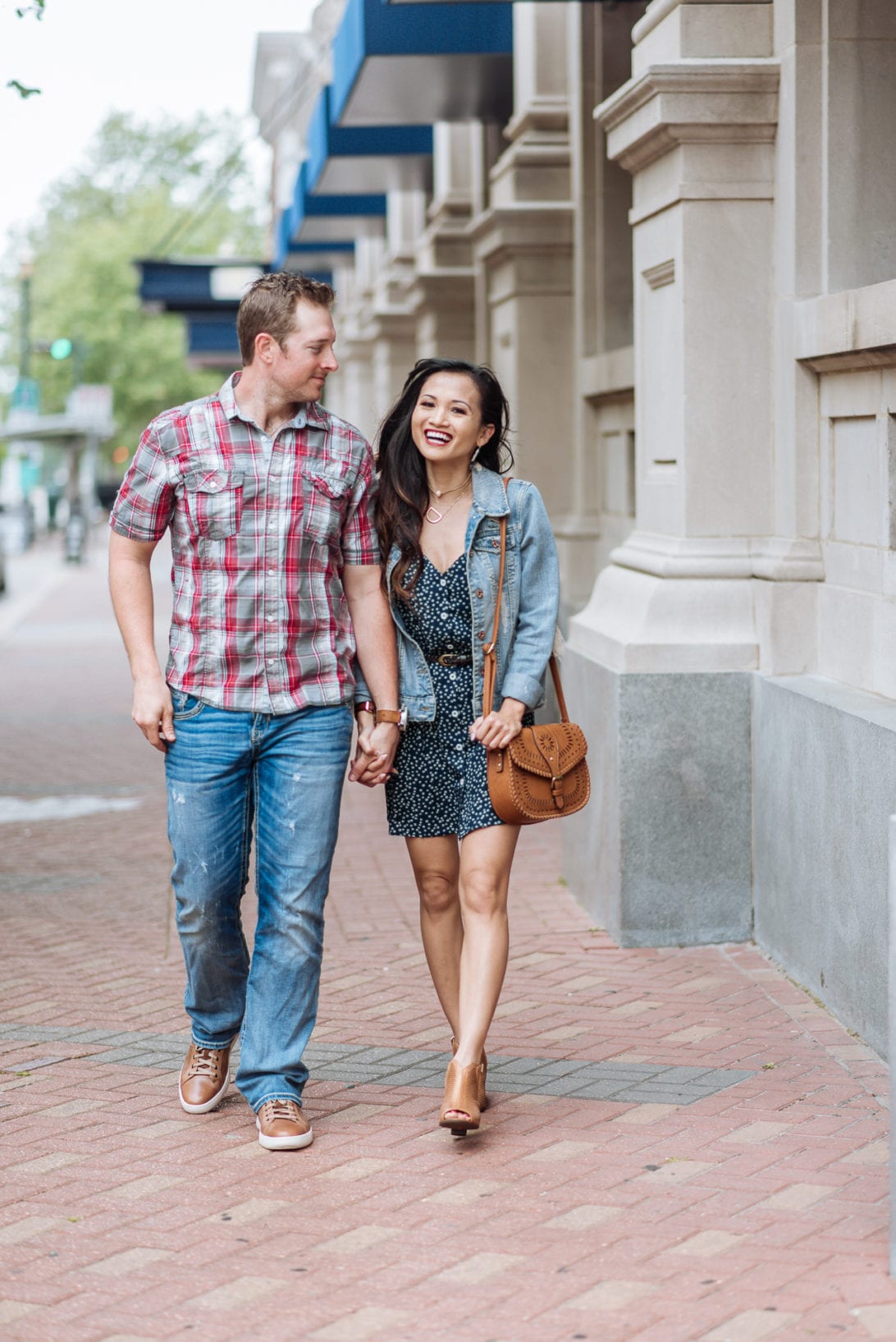 Photos by BanAvenue Photography
I hope our 5 Budget Friendly Daytime Date Ideas inspires you to go on a day out with your hubby. And if you want to get coordinating fashionable and comfortable shoes for you and your hubby make sure to check out Rockport at Zappos for an easy and fast buying experience. They even have free one business day shipping. How awesome is that! Thanks for stopping by!
P.S. Subscribe for weekly newsletters so you never miss out on a single post!