FEATURED ON THIS POST:

Hi friends,
Hope ya'll are doing well! Today I am sharing a fun an easy Back to School Teacher Gift Basket DIY. Tomorrow we will be dropping of Jayden's school supplies as well as a teacher gift basket for his teacher. My mom is a teacher and I remember growing up the first days of school felt like Christmas. My mom would come home with the cutest goodies and gifts from her students and would share them with us. Coming from a family full of teachers I know how hard teachers work for their students and little things like this to show our appreciation can mean so much for them. Check out my teacher gift basket checklist and how I made this easy  DIY gift basket.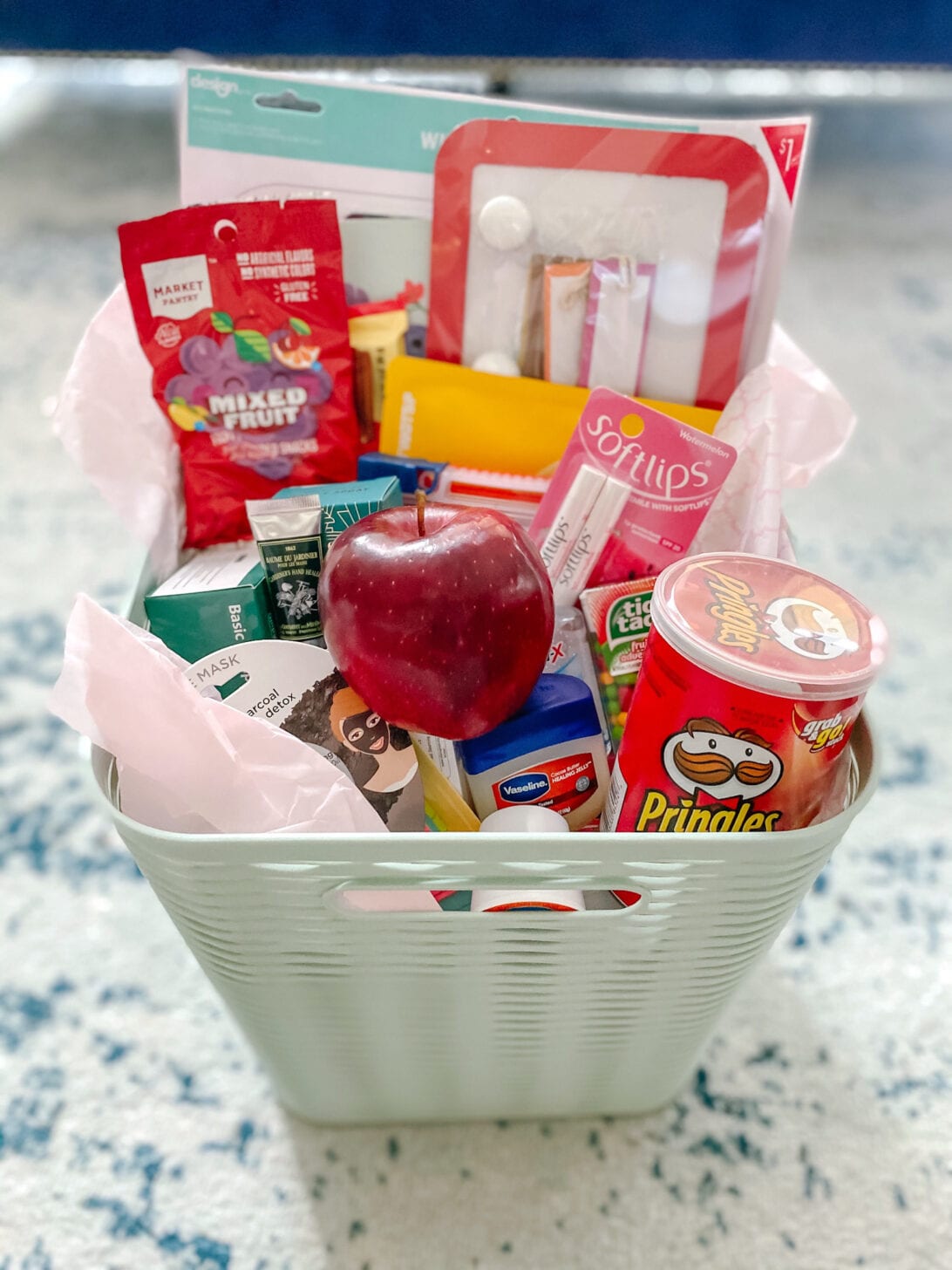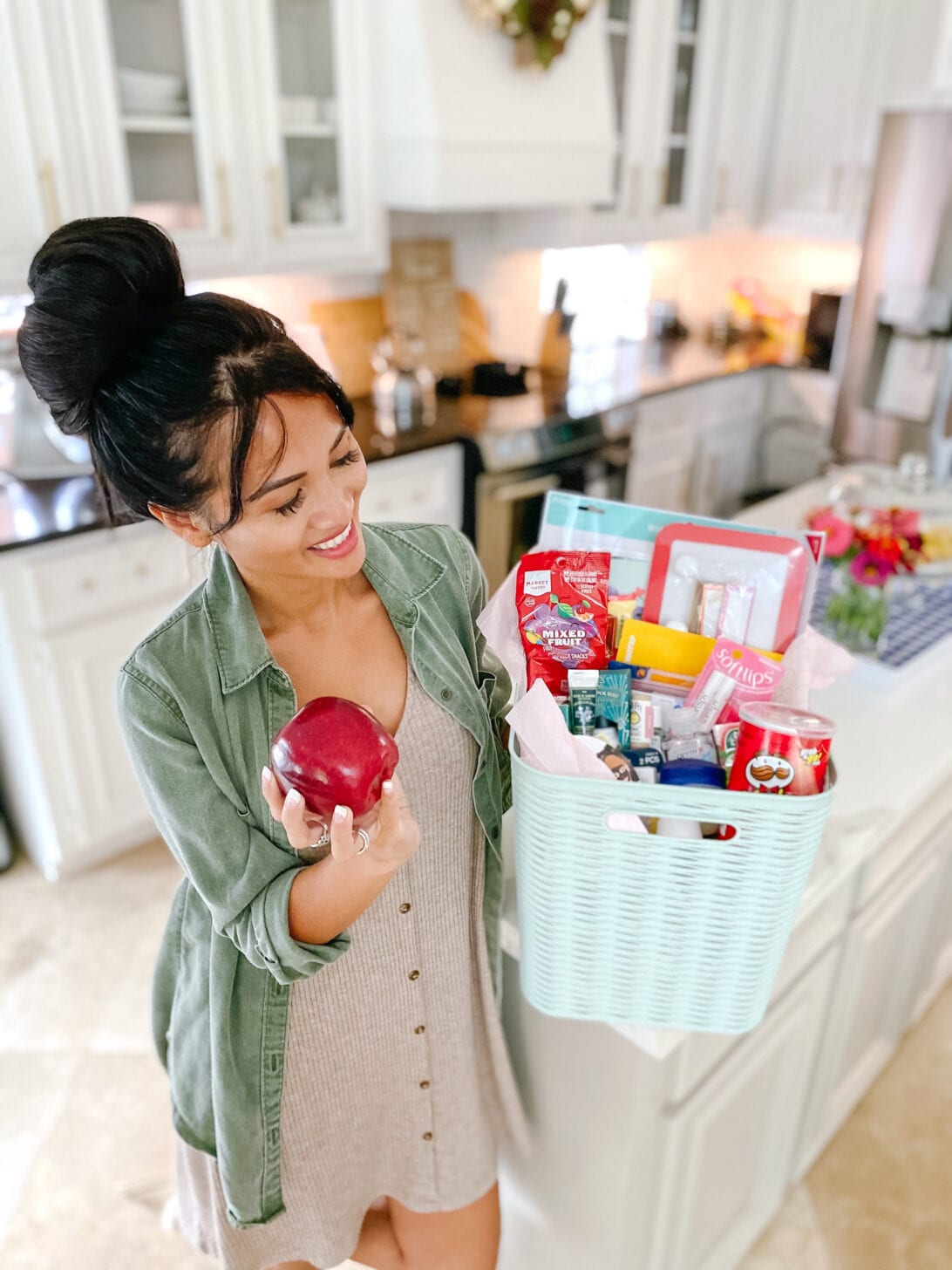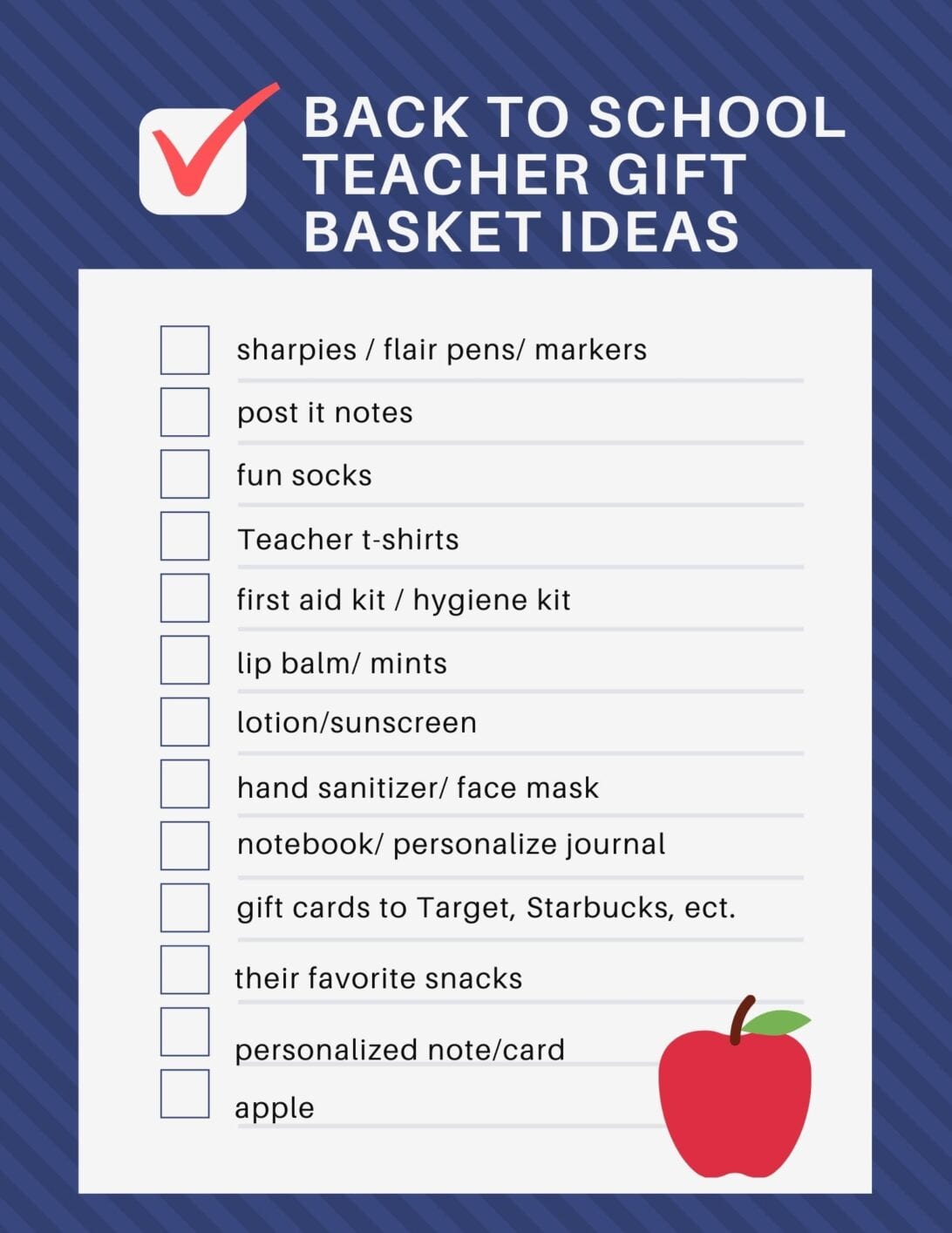 Back to School Teacher Gift Basket Ideas Continued…
Book on hygiene –  Such a cute idea to educated the kiddos on the importance of washing hands and keeping clean.  There are so many cute books on Amazon for under $15!
Teacher class decor – I found these at the dollar section in Target.
Facial mask sheet/beauty products – Teachers need a little pampering too after a hards days work. Throw in a beauty mask, scrub, or lotion for a little self care.
Disinfecting wipes – You can never have enough as a teacher. Travel size are great to carry around during the day.
Stationery – Cute stationary so teachers can write notes to students or parents.
Name tags – This would come handy for the first week of school.
Personalized teacher tumblers/mugs – My mom says teachers have way too many since apparently she gets them every year, but I still think they are a great gift idea. Plus you might get a teacher who is new and doesn't have a teacher collection yet!
Reusable storage basket – Put all their goodies in a reusable container or basket like this that they can use to store things in their classroom.
Hair ties – Perfect for keeping hair away from your face during activities.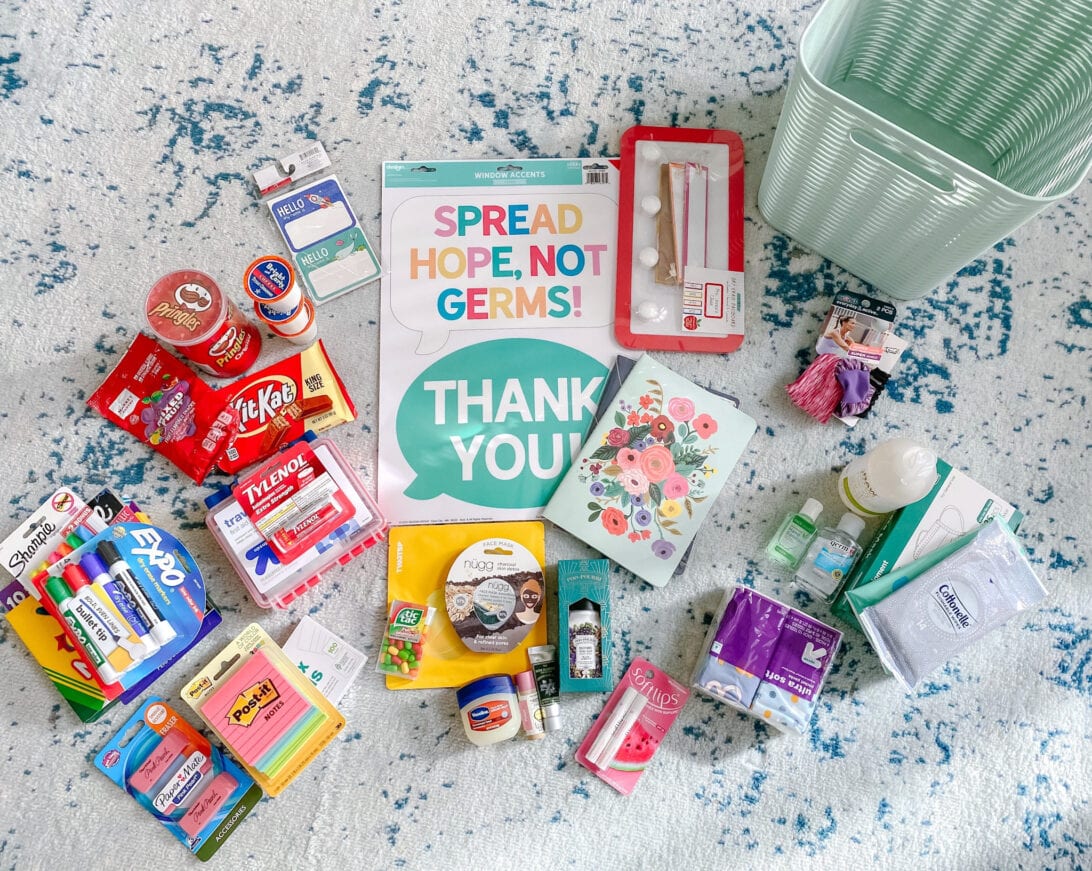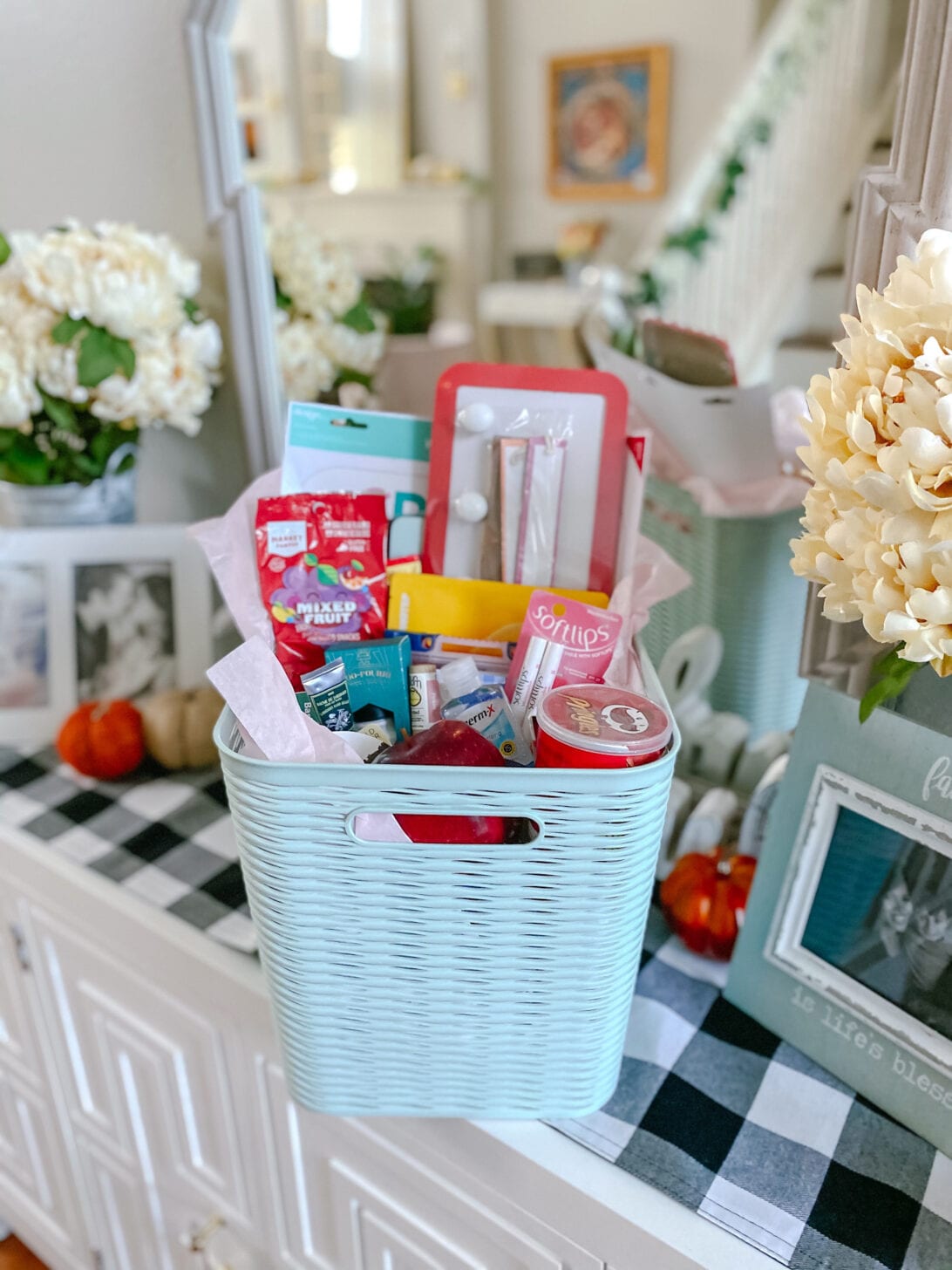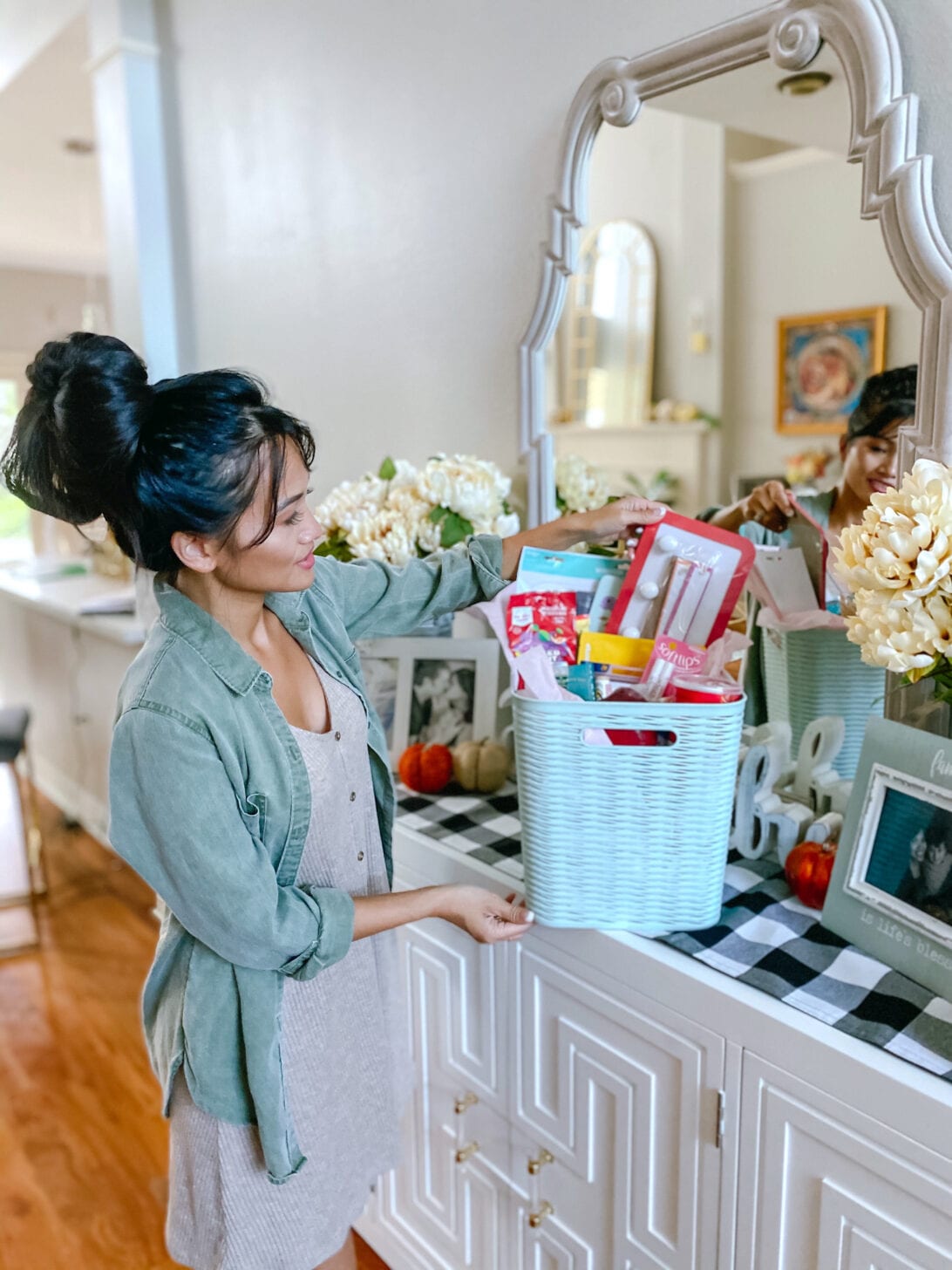 SHOP THIS POST:

I hope you enjoyed this easy teacher gift basket DIY. It's an easy way to show our appreciation to the teachers that spend their days educating, loving, and nurturing our children. I know a cute little gift basket like this would mean so much for teachers especially teaching during these times. Hope you have a great week! Thanks for stopping by!
P.S. Subscribe for weekly newsletters so you never miss a single post!