FEATURED ON THIS POST:

Hi friends,
Hope you had a great Labor Day weekend. This past week we had the opportunity to stay at the Post Oak Hotel in Houston for a family staycation in lieu of receiving their Forbes 5 star rating. Post Oak Hotel is the only 5 star, 5 diamond rated hotel in Houston, and if you've ever stayed there then you know why. It's the most luxurious hotel, with top of the line technology in every room, impeccable service, great restaurants, and did I mention they have their own Rolls-Royce car service? Let's just say being chauffeured around Houston in a Rolls-Royce was something we got to check off our bucket list during our stay. Check out more of our family staycation at the Post Oak Hotel in their amazing Wellness suite below!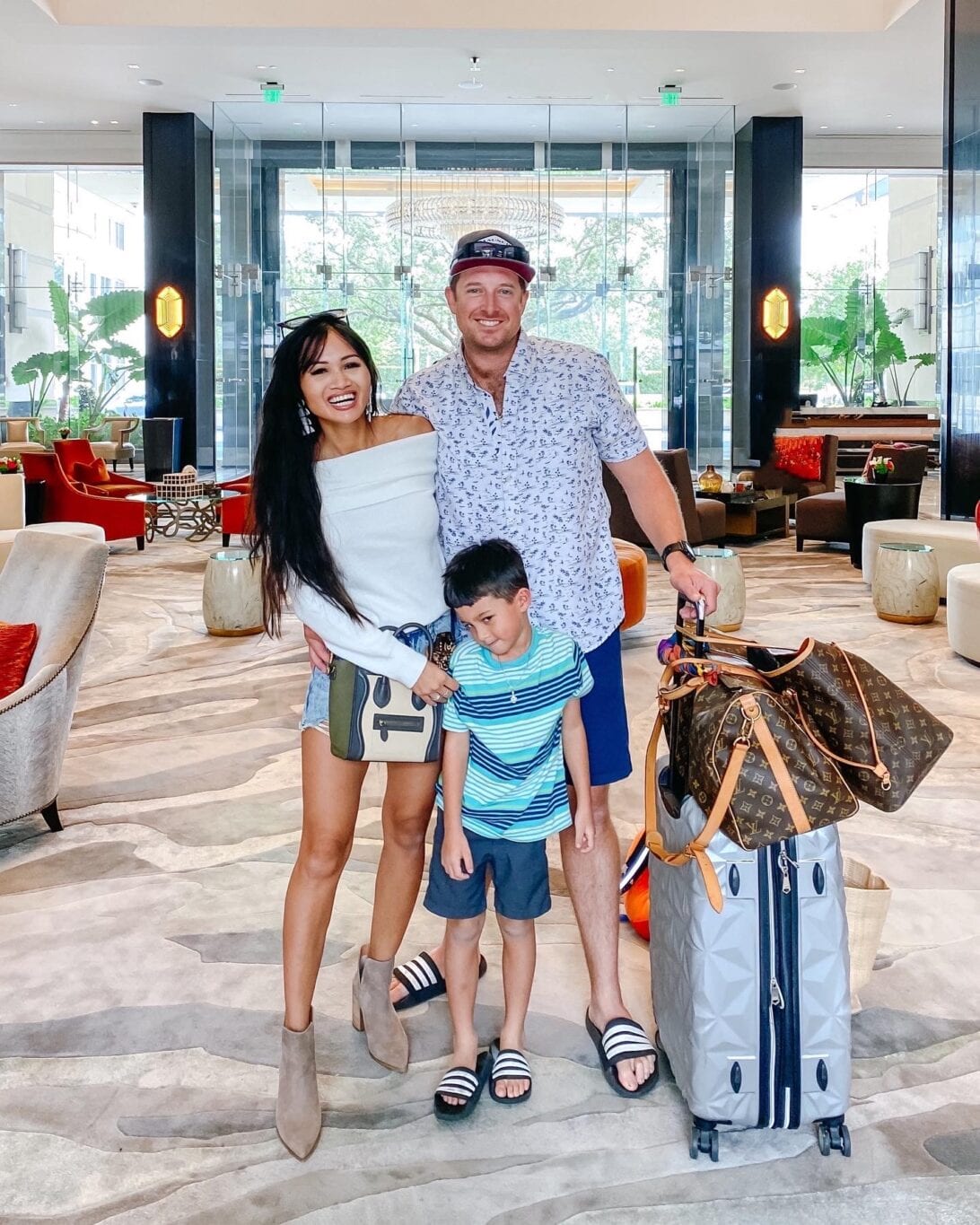 How beautiful is the lobby and this gorgeous two story chandelier? As soon as you walk in you immerse yourself in the beautiful architecture and luxury decor and style if the Post Oak Hotel.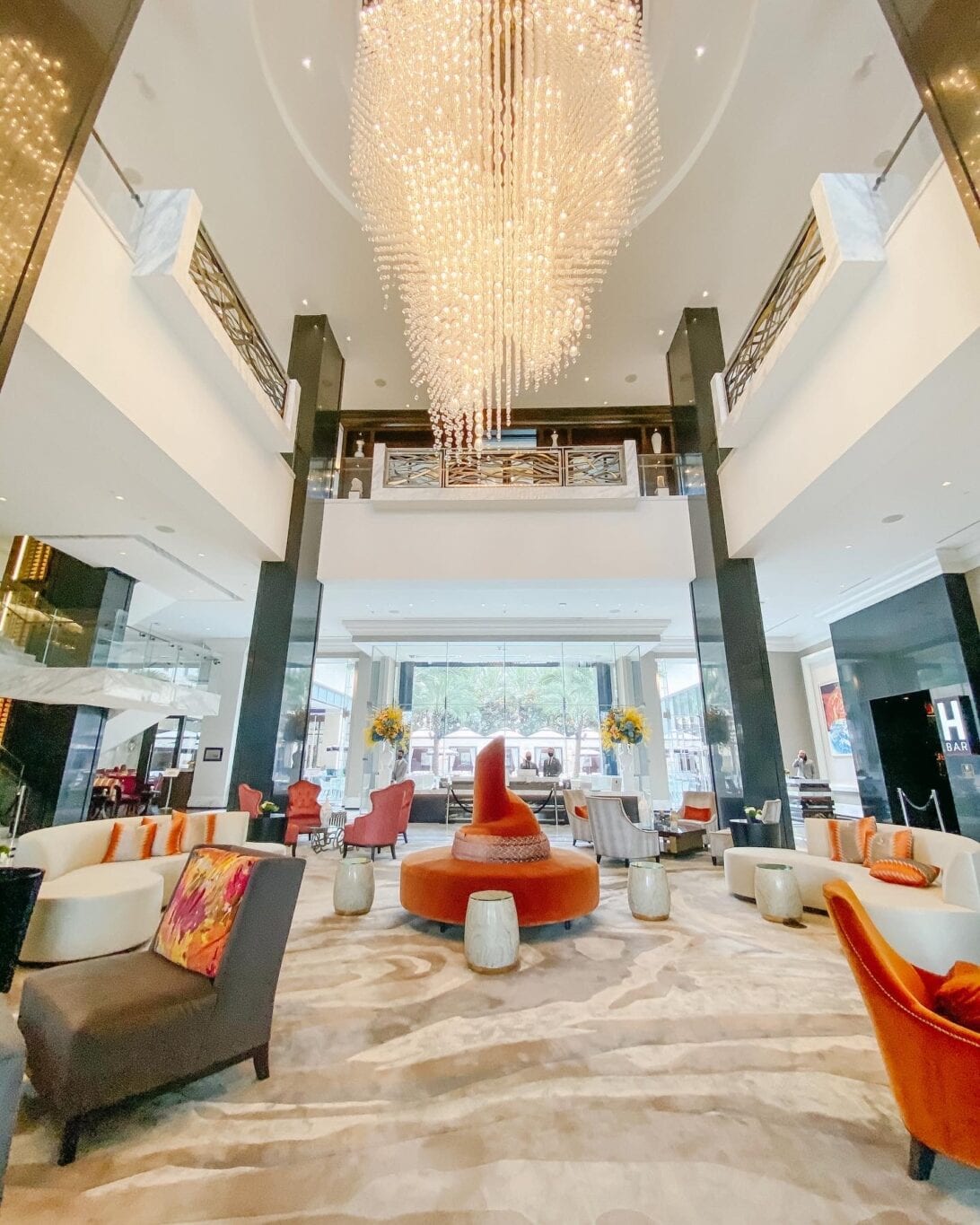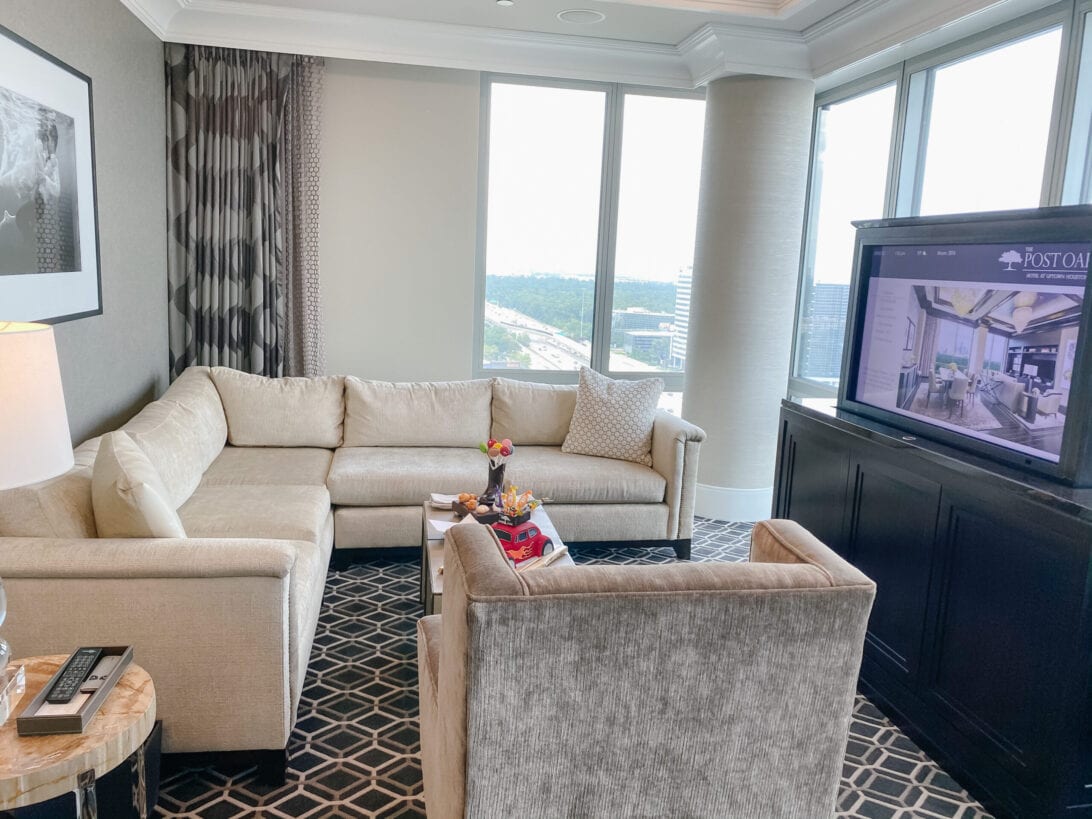 We stayed in the Wellness suite which is one of their top of the line suite equipped with a separate living room, dining room, half bath, and master suite. The master suite has a corner view that overlooks downtown Houston and panoramic windows with automatic drapes so you can wake up to the sunrise. The wellness suite is equipped with top of the line workout equipment like a stationary bike, dumbbells, medicine ball, and ice and heating pad for after your workouts. The marble bathroom is equipped with a bath with it's own TV, a nice size marble shower, and all the amenities and more that you could ask for.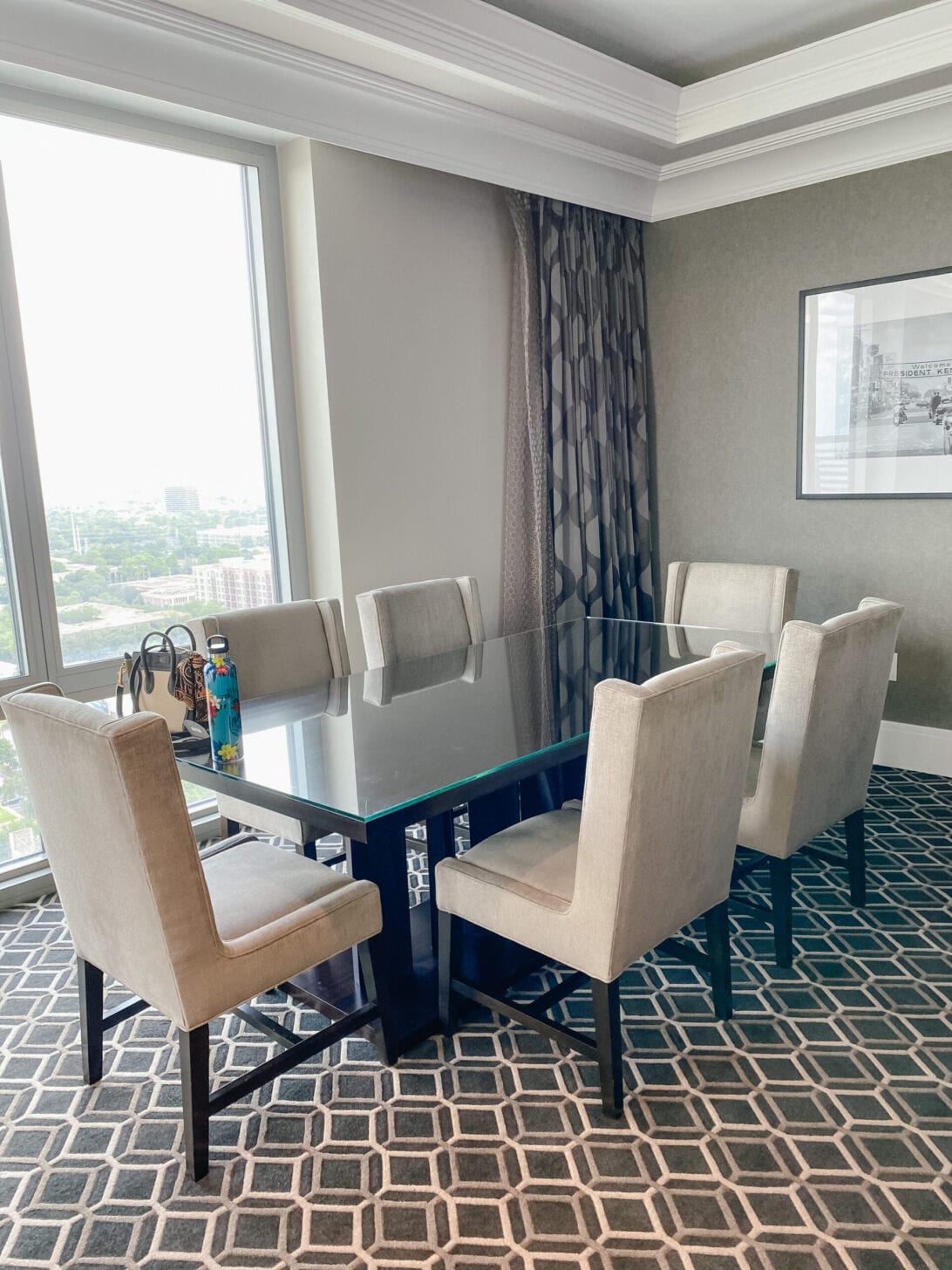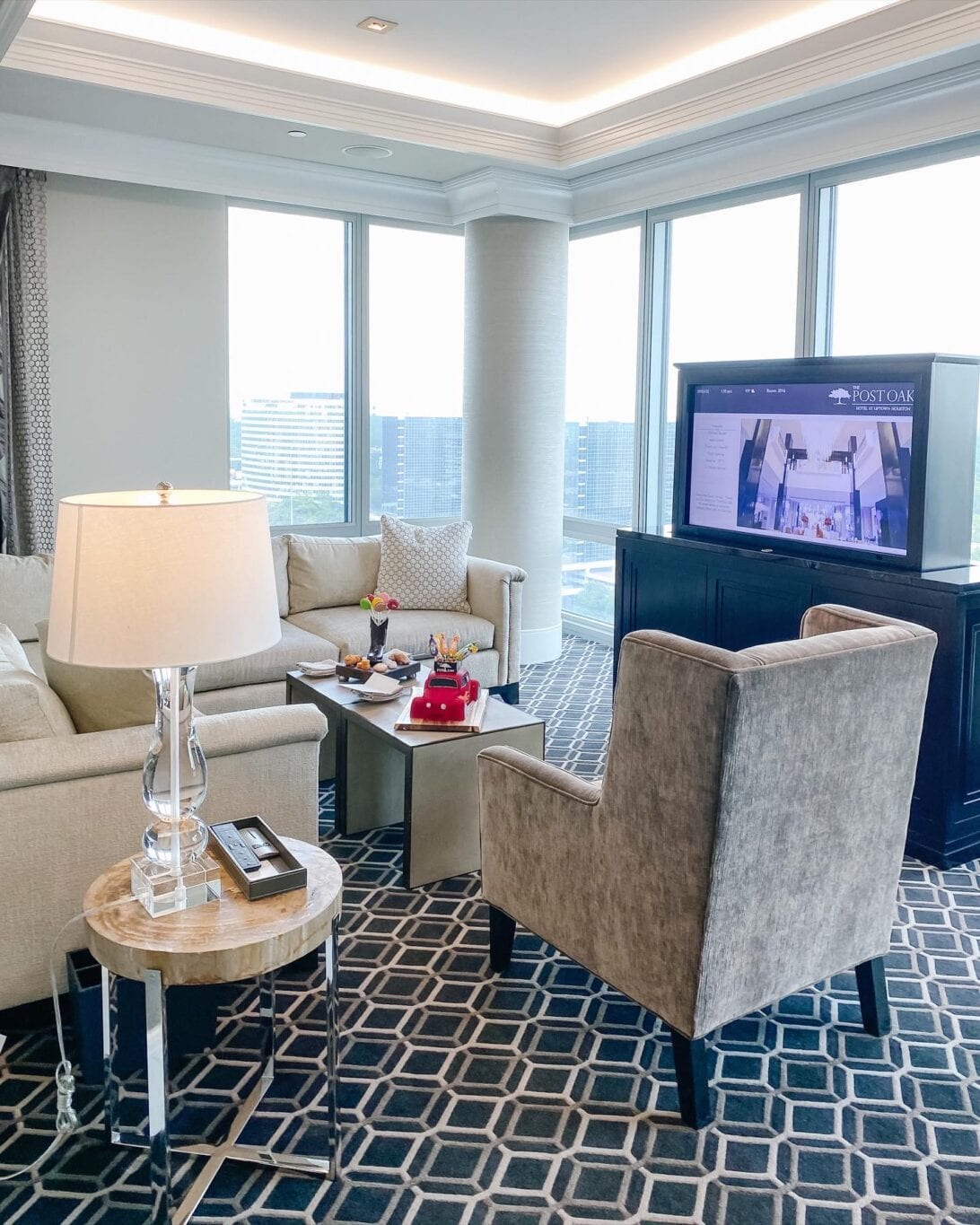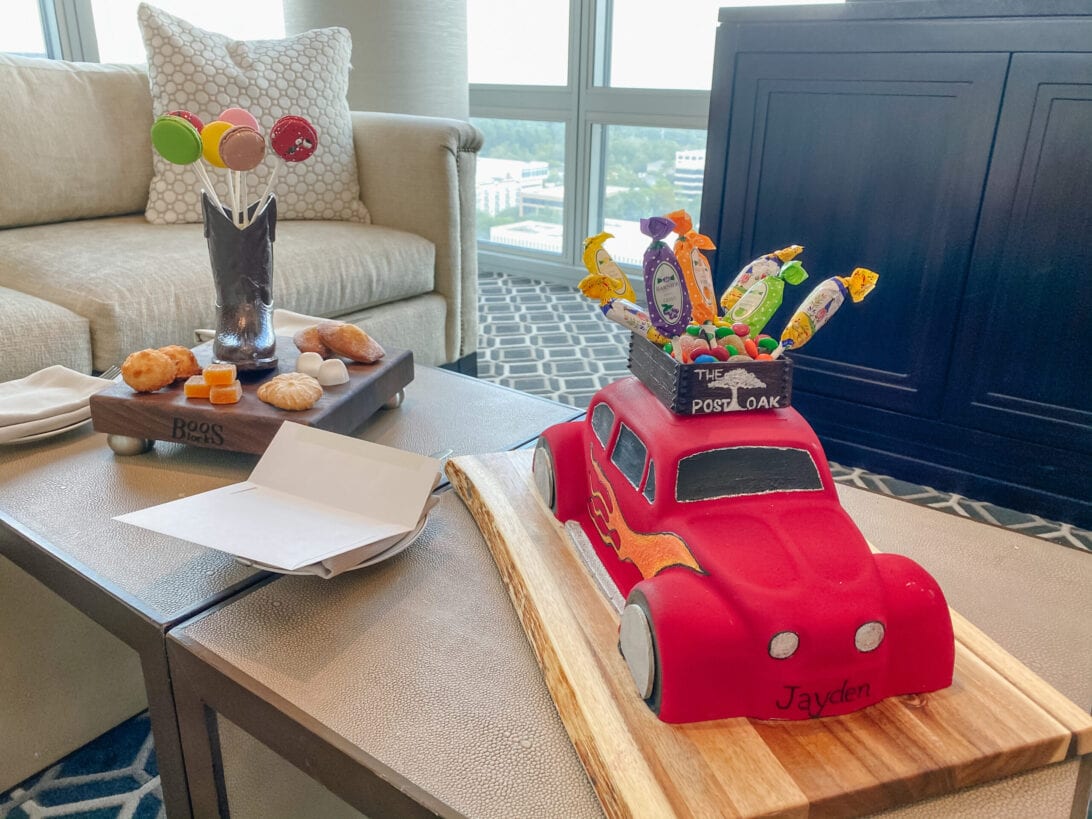 When we walked into our suite we were pleasantly surprised with this beautiful chocolate boot and car sculpture filled with the sweetest goodies for our little guy. Jayden was so excited when he saw his sweet surprise! The staff at Post Oak went above and beyond to make our family stay extra special for our little guy!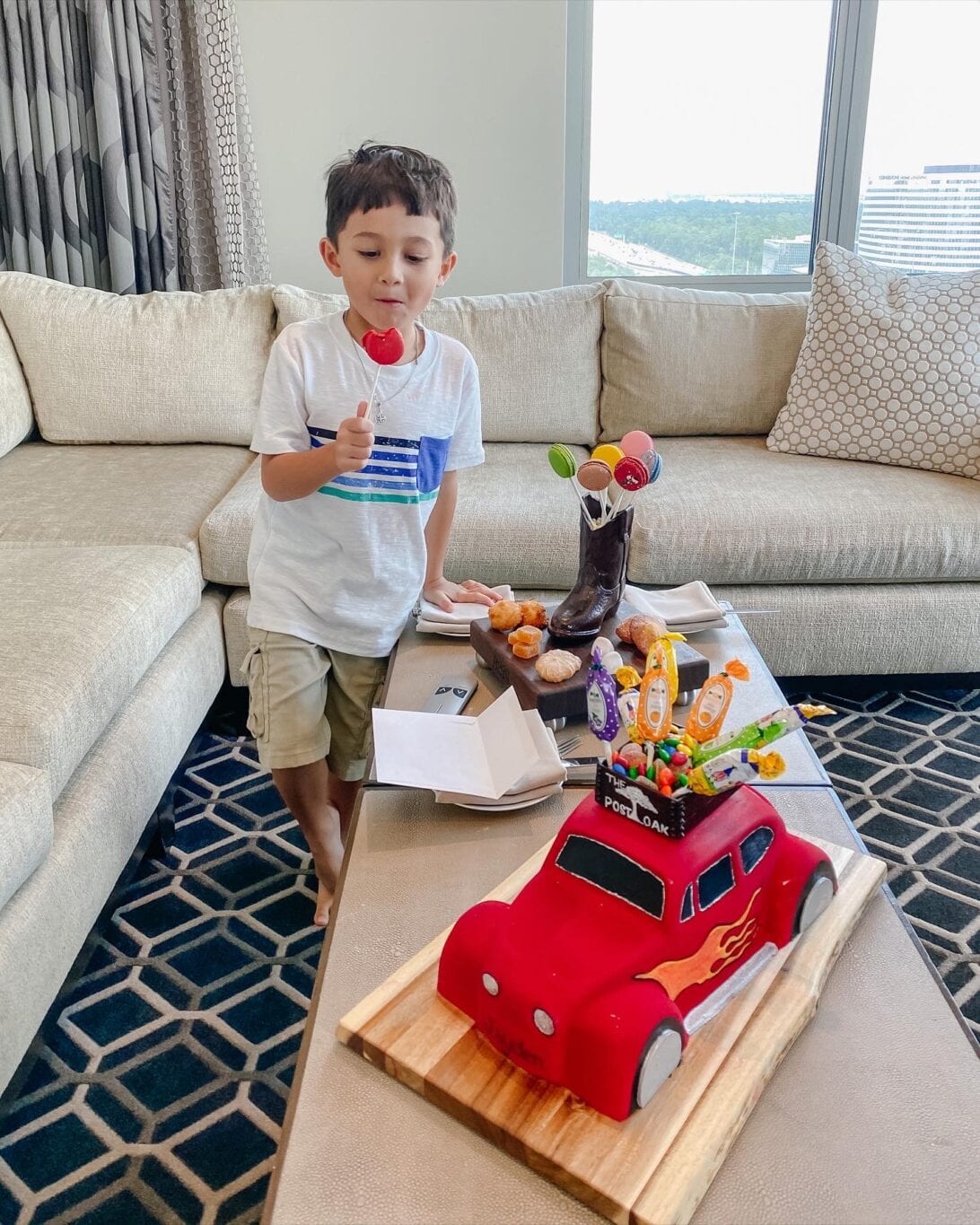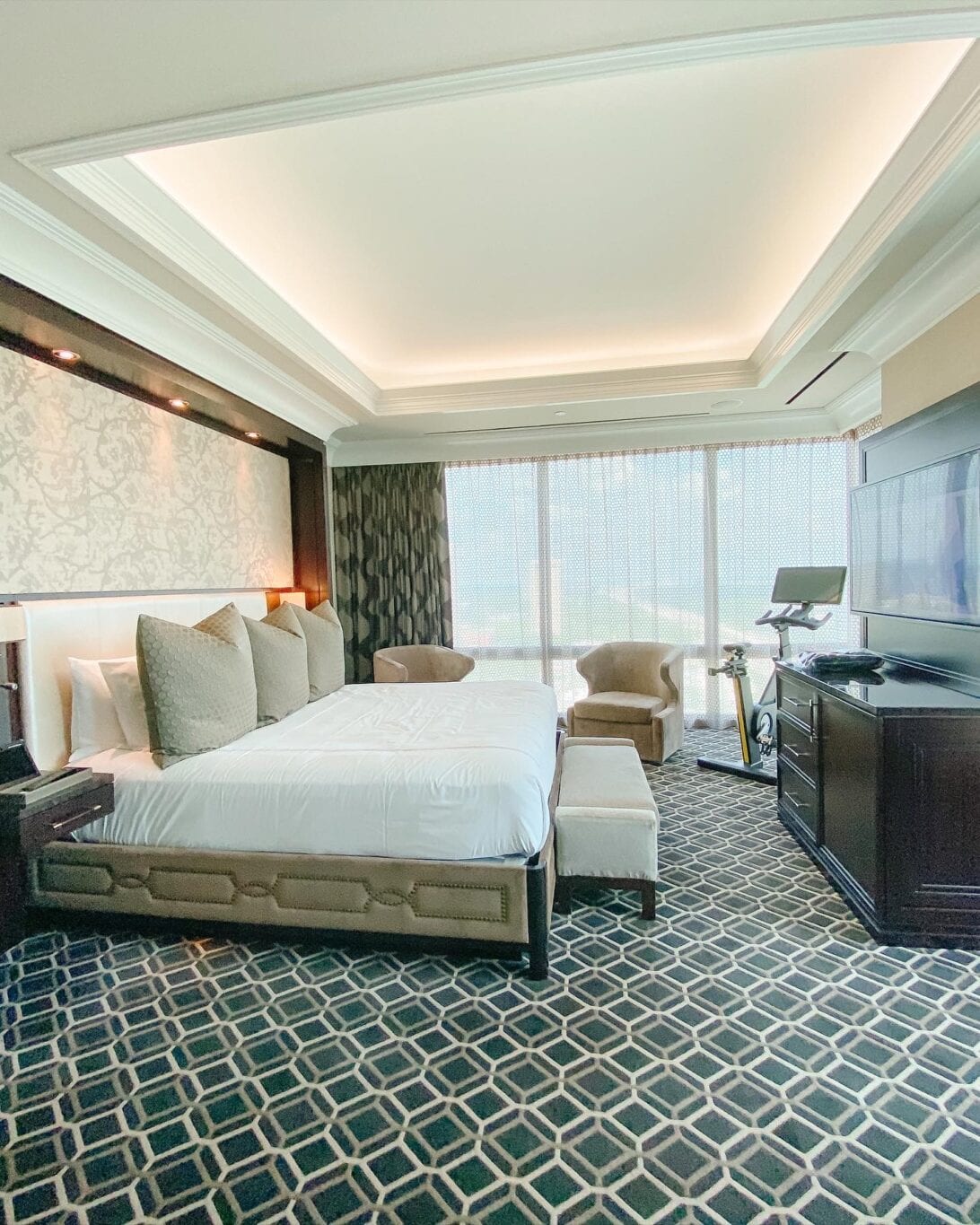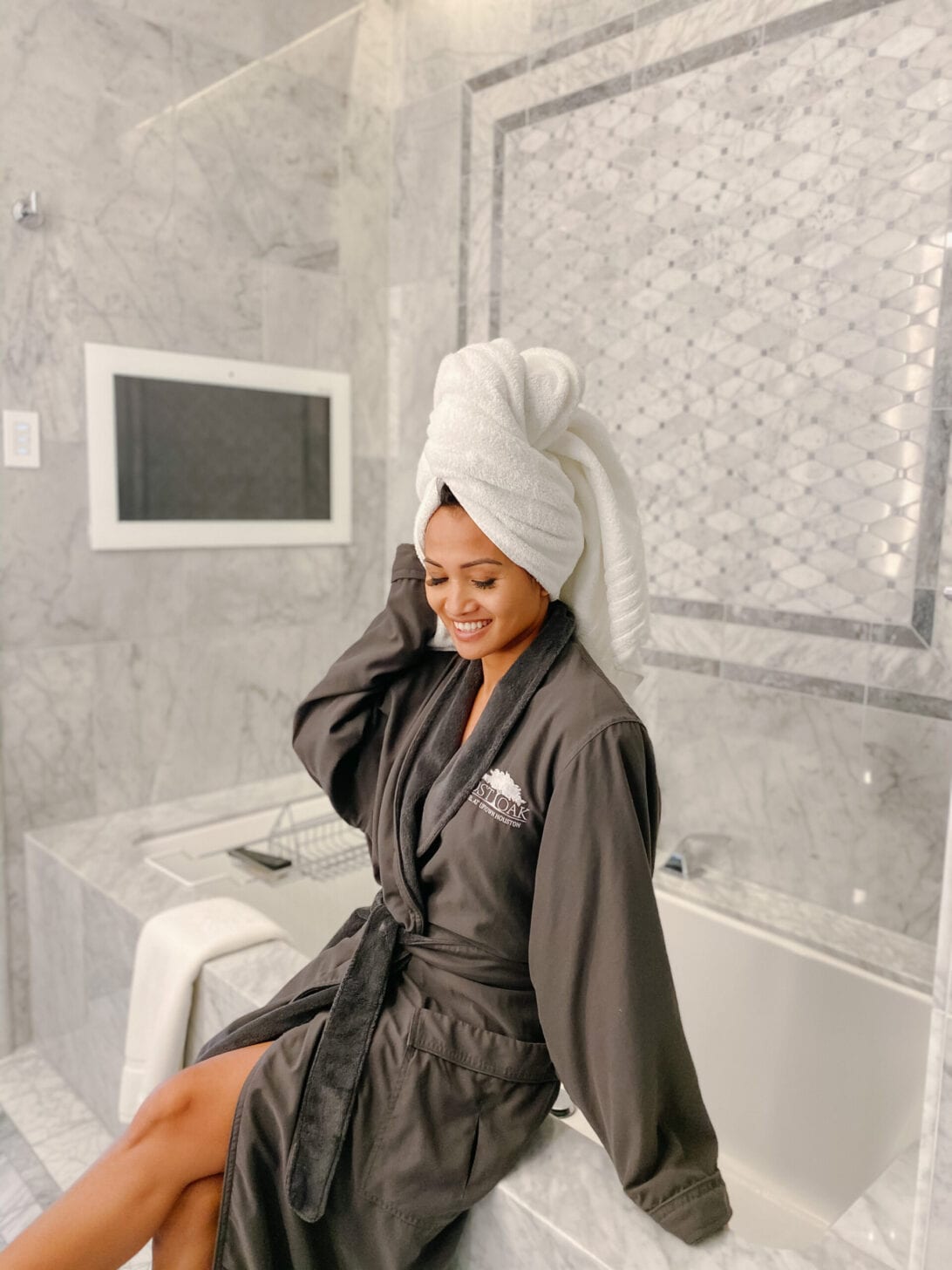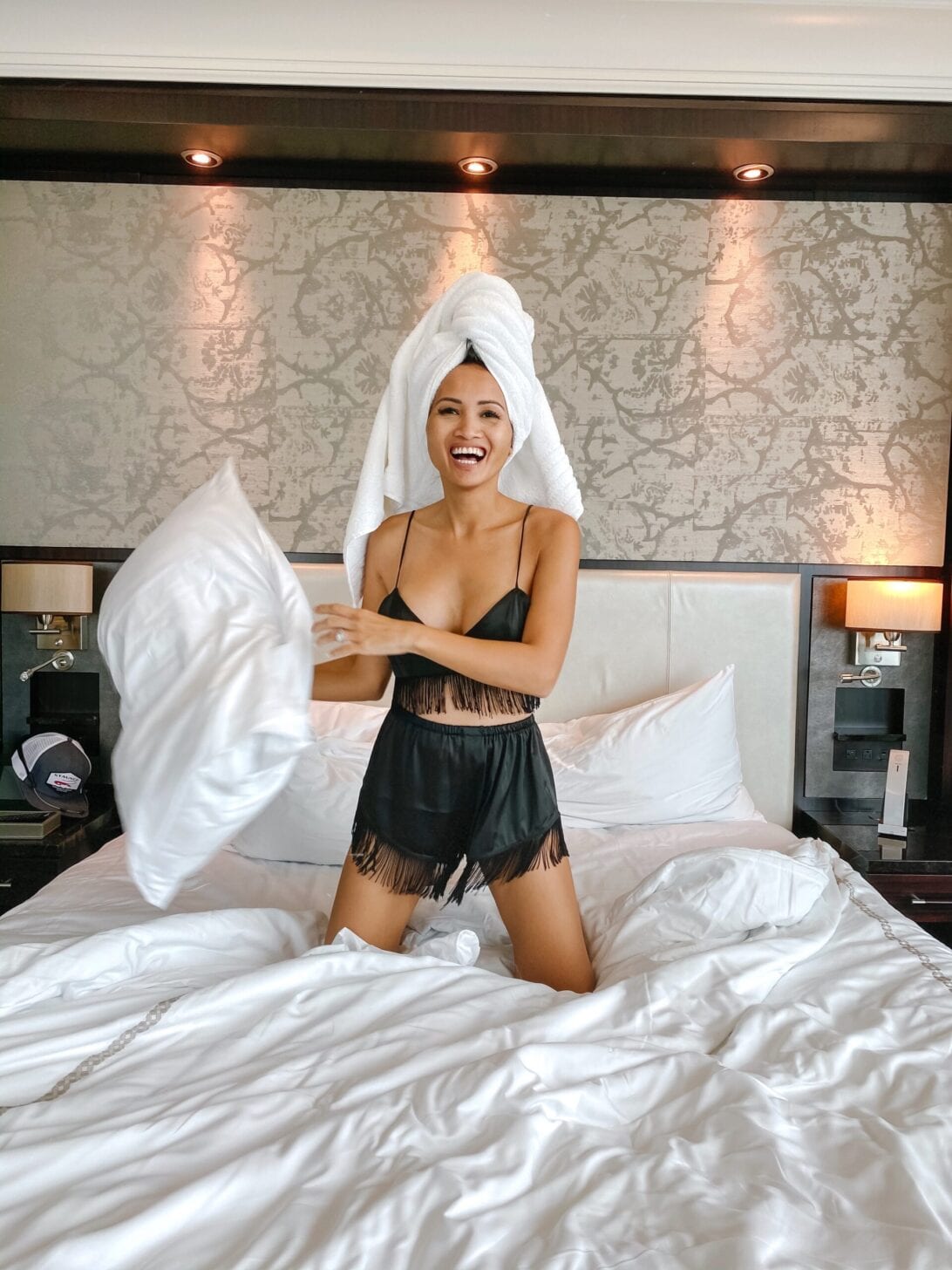 The bed was so comfortable. We wanted to sleep in all day. How amazing is this view. I wouldn't mind working out to this view everyday!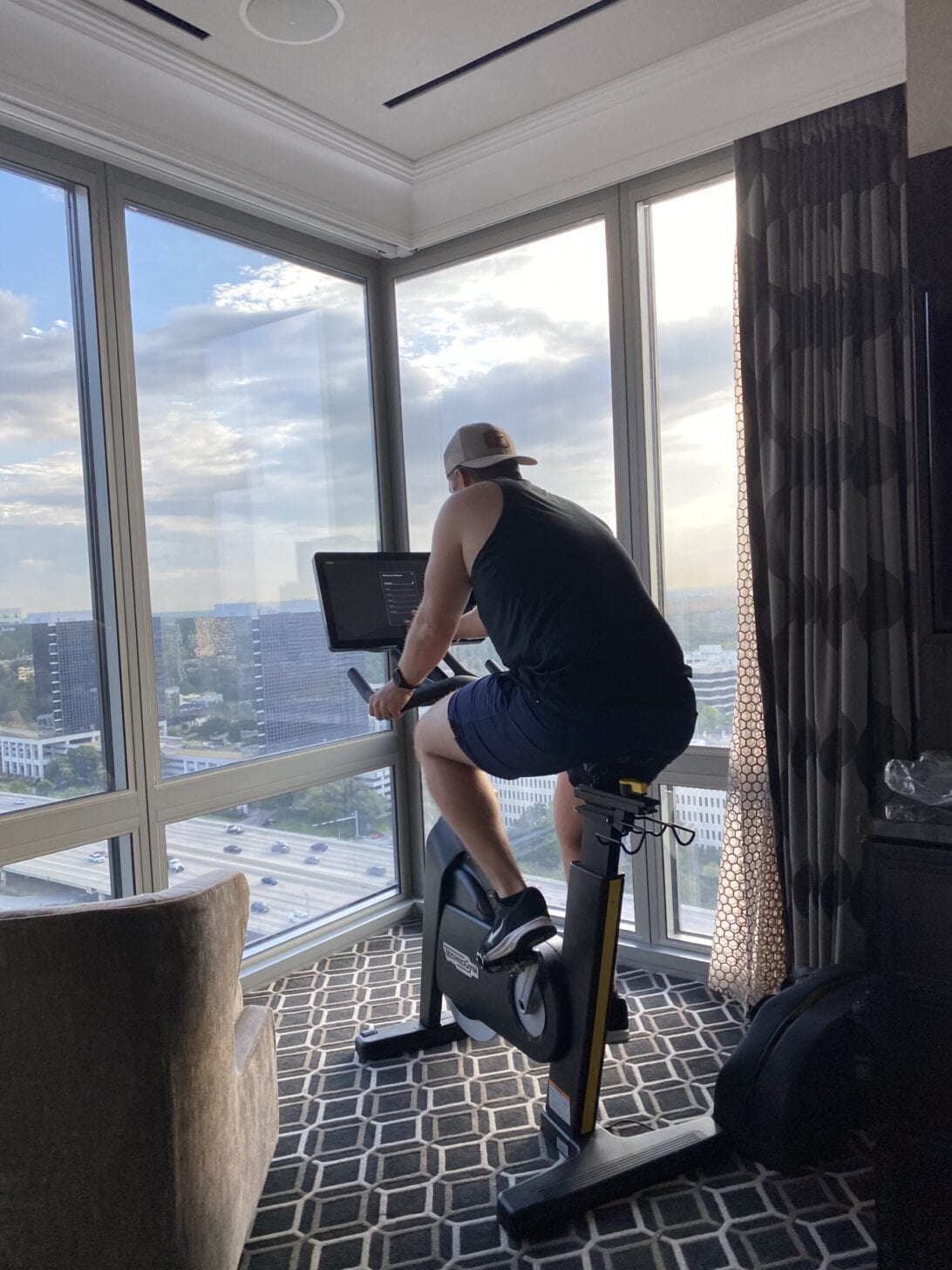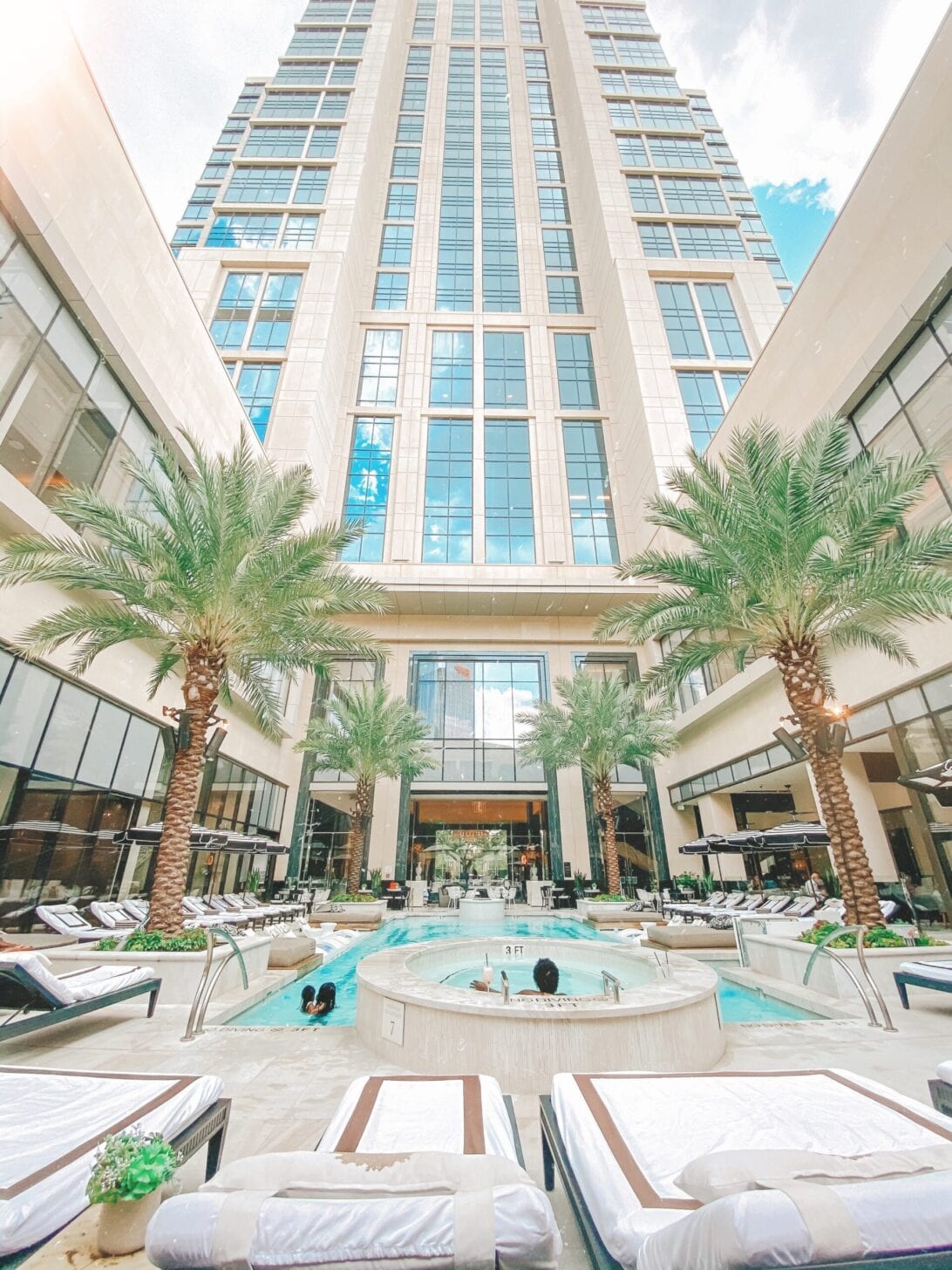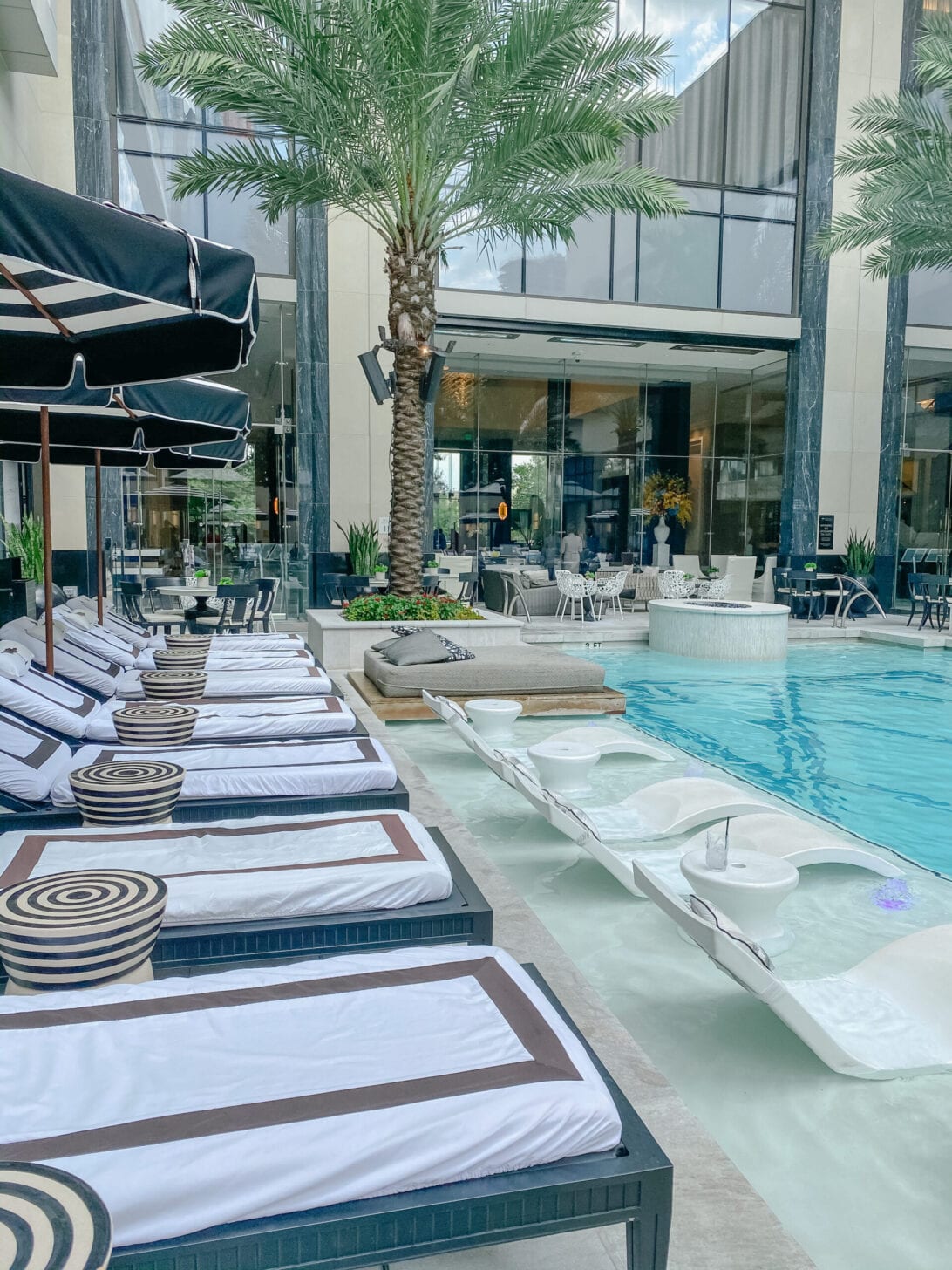 We loved spending the day at the pool. We were so thankful for our private pool cabana equipped with sunscreen, towels, safe, TV, and complimentary fruit tray. We ordered food from their different restaurant menus and spent the whole day poolside. Jayden and Josh enjoyed the pool and hot tub, while I found myself sunbathing in their comfy pool beds drinking my strawberry smoothies.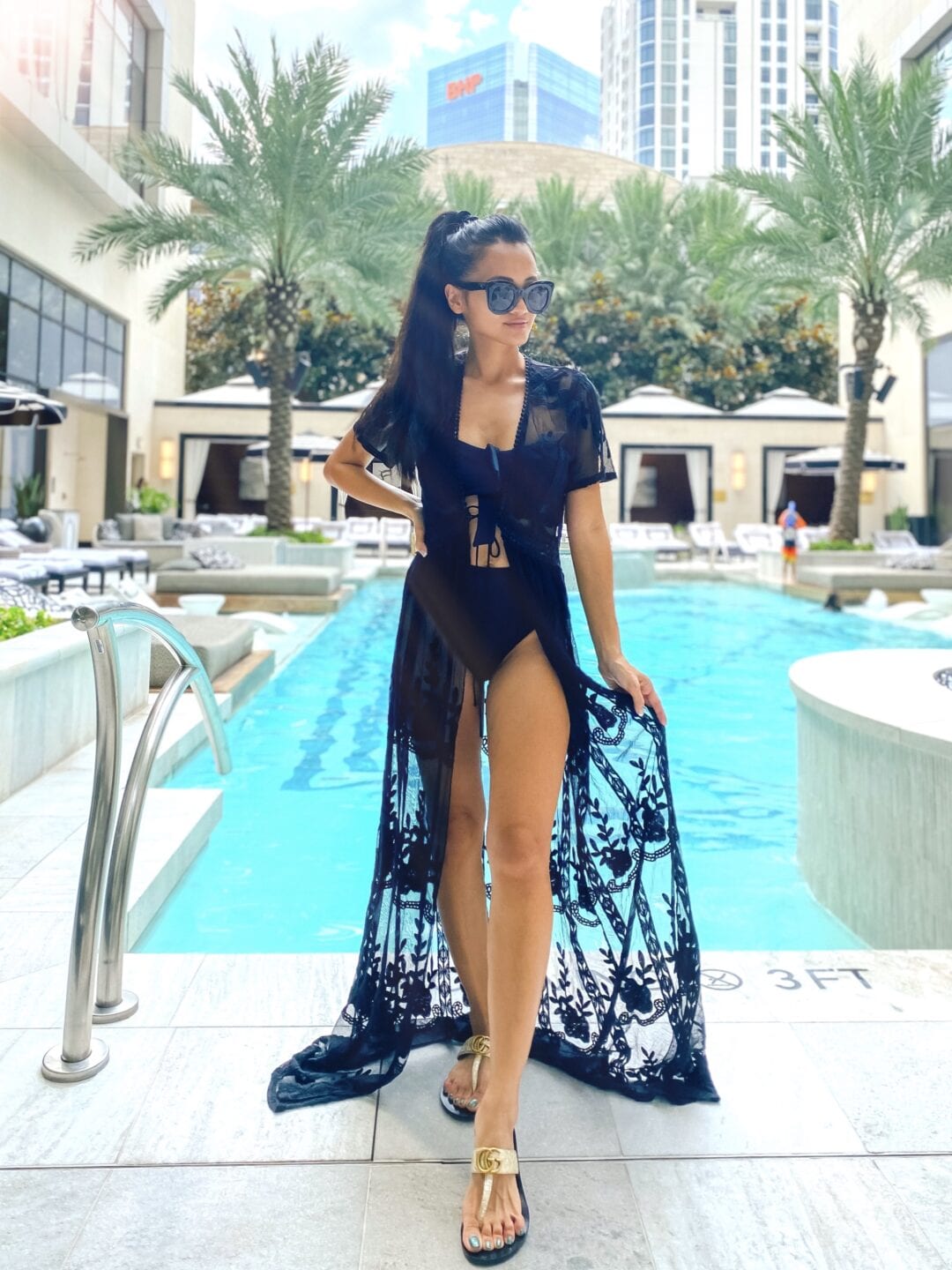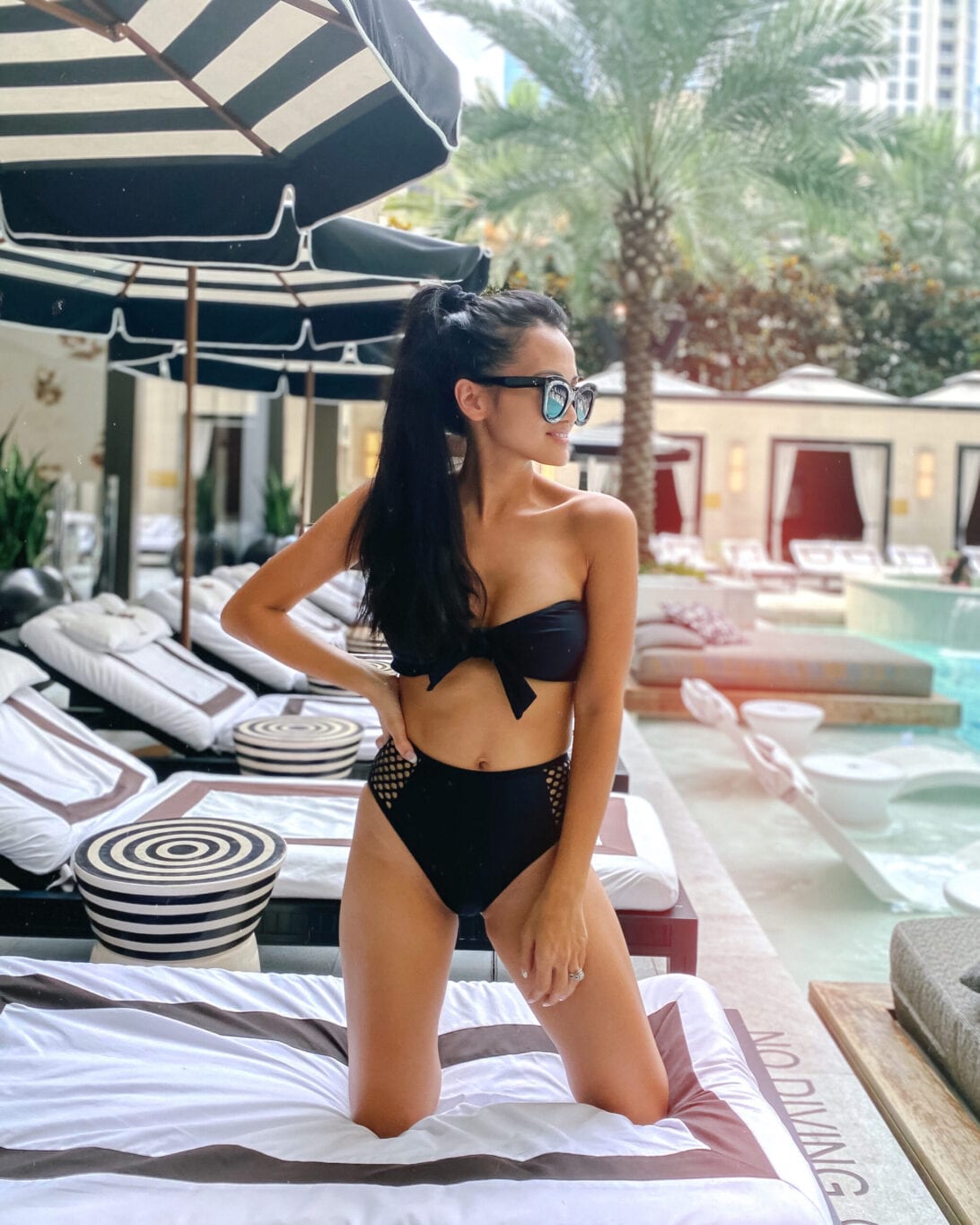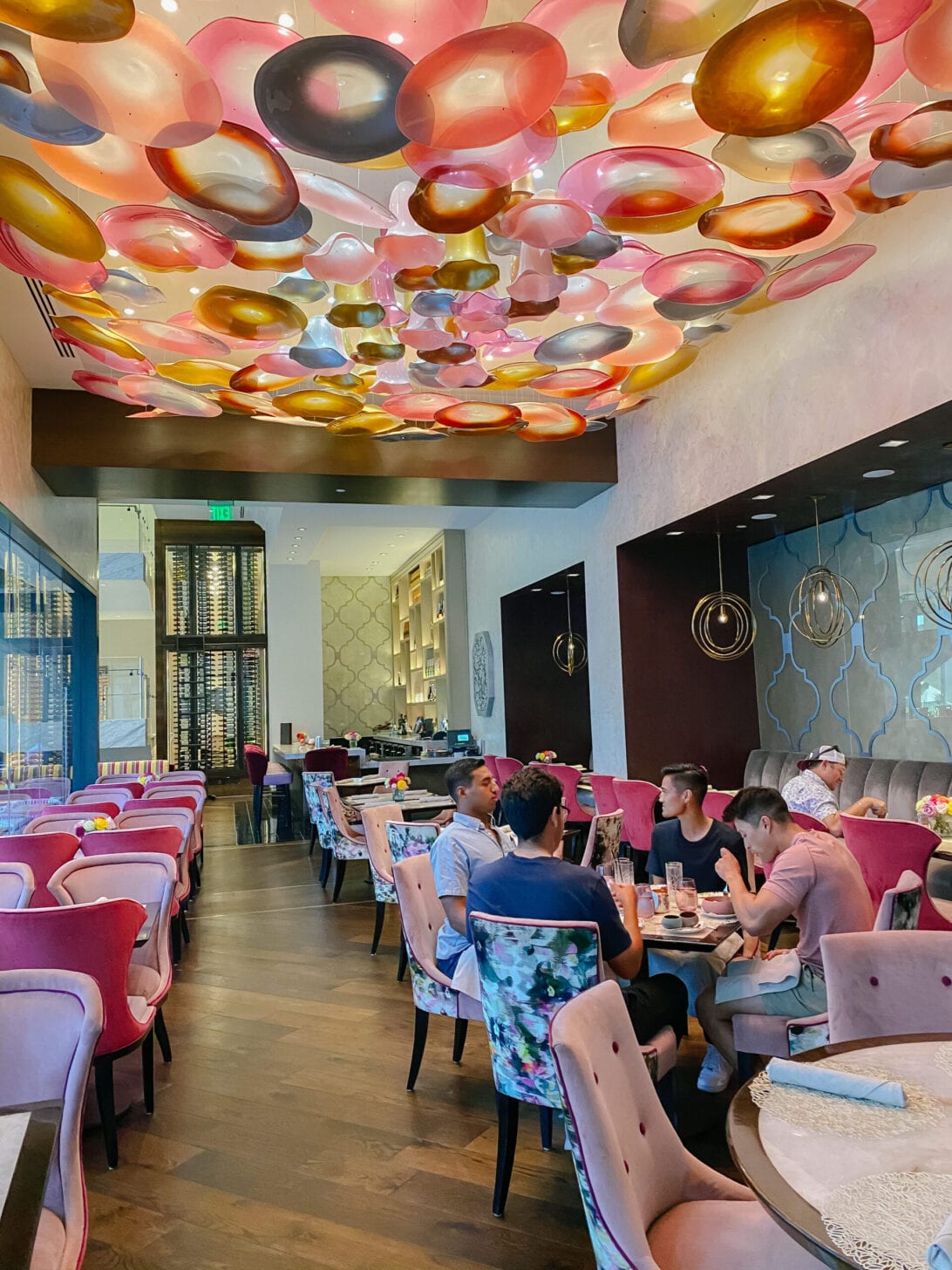 For breakfast we ate at the Bloom & Bee, one of seven restaurants and bars located at the hotel. This hotel is just as gorgeous as the food is great!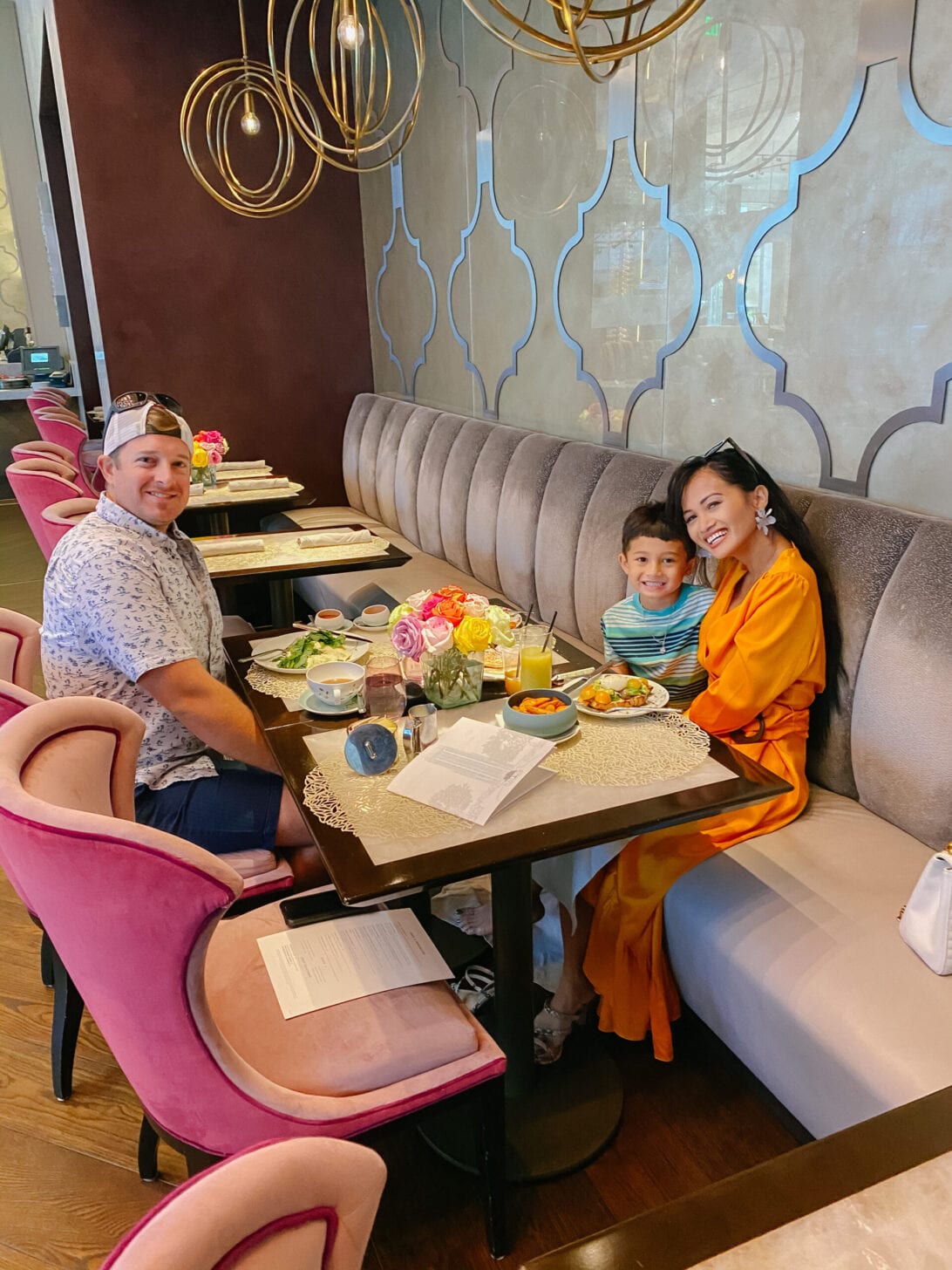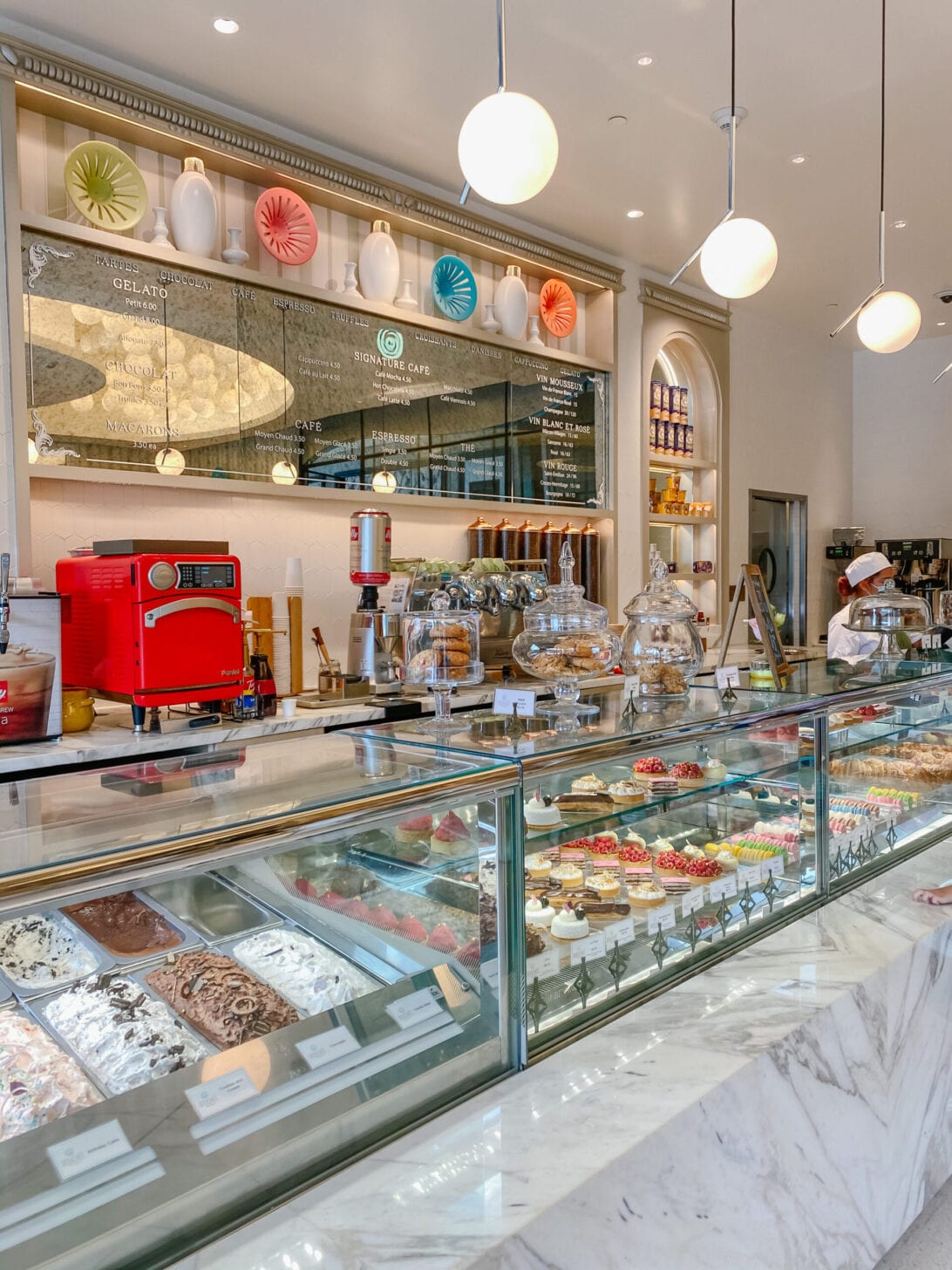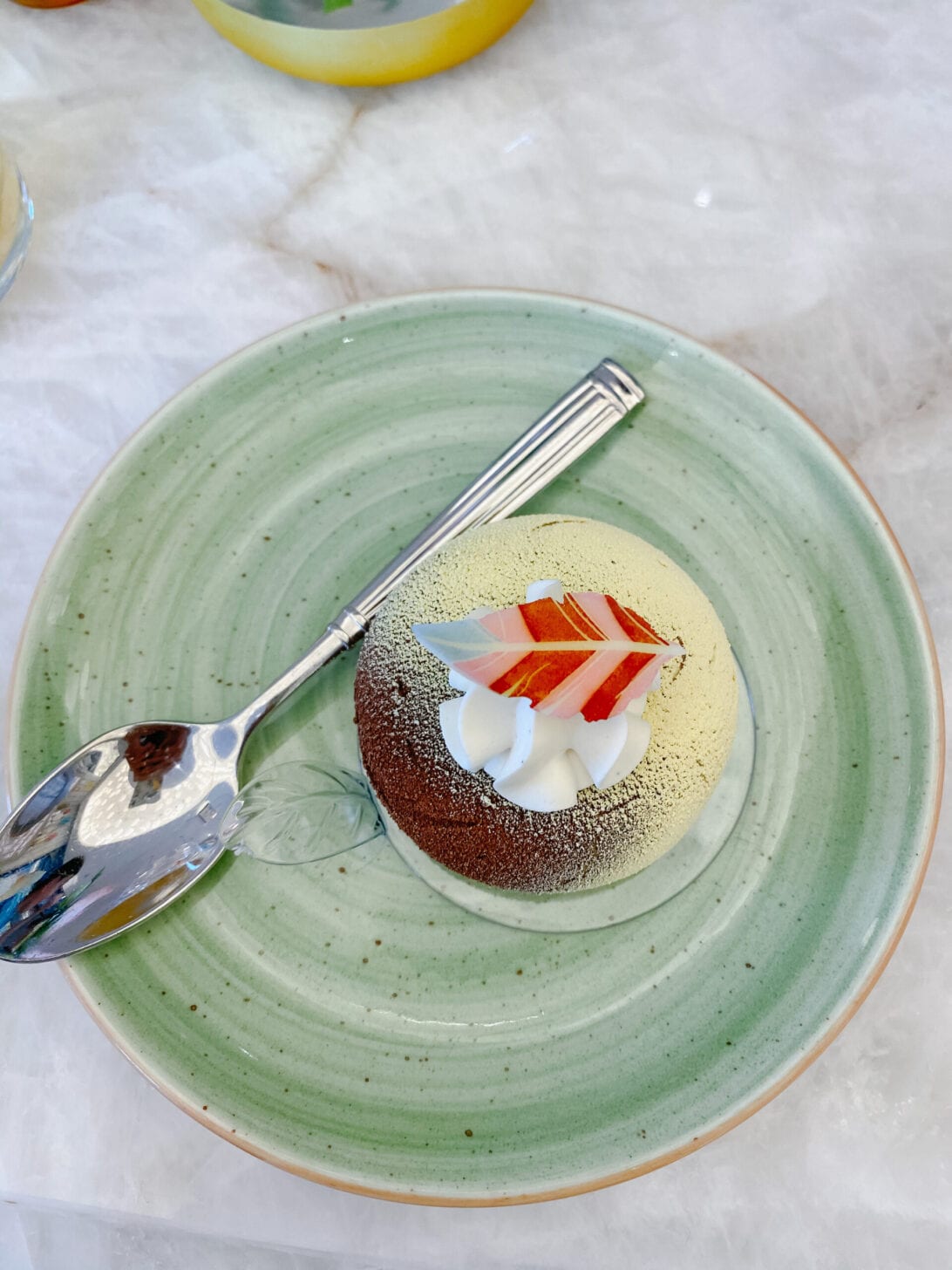 We also stopped by my favorite artisan confectionery, Bouchée Patisserie. Every time I visit the area I always stop by to get one of their delicious treats. We treated Jayden to some delicious gelato!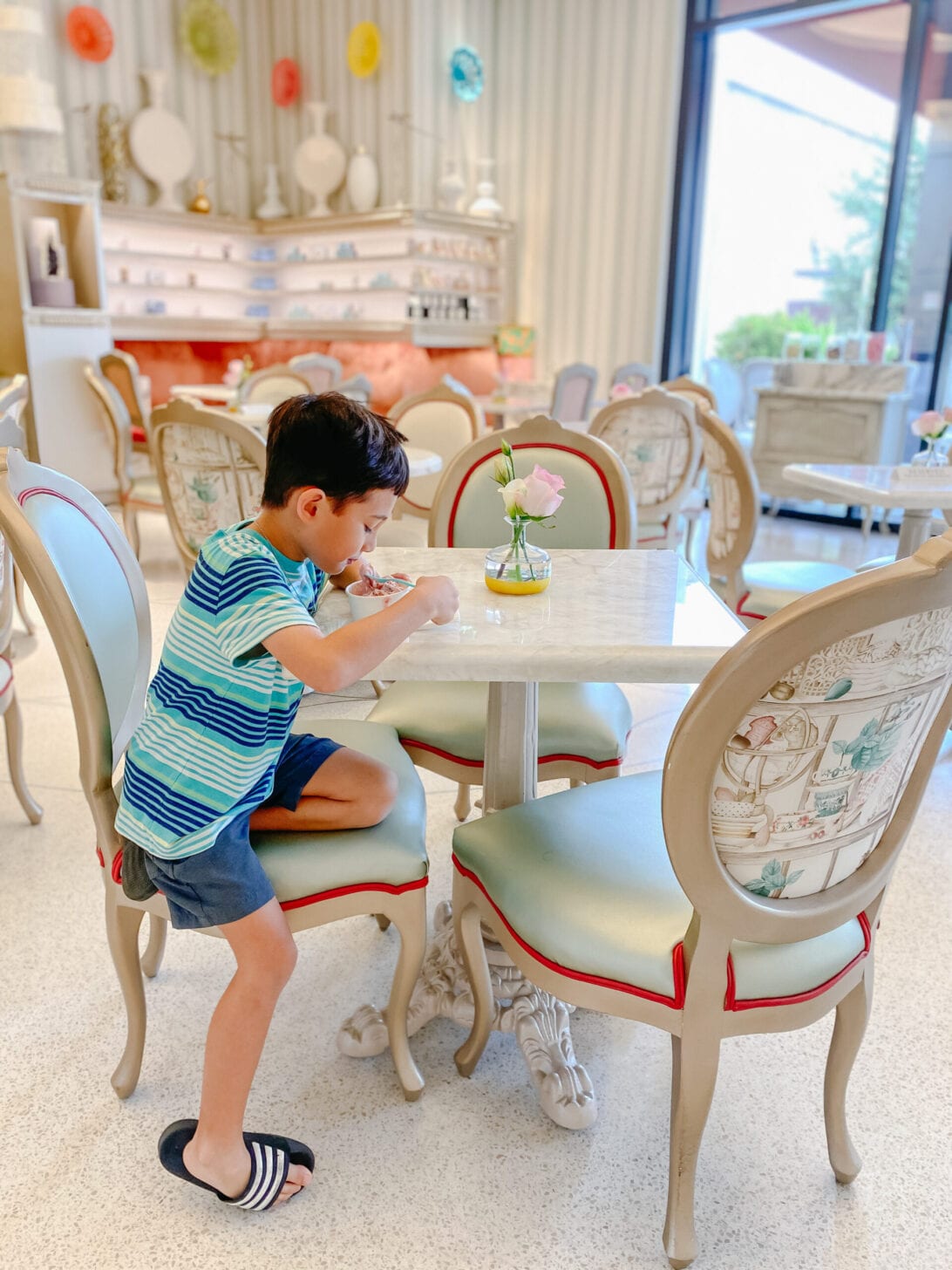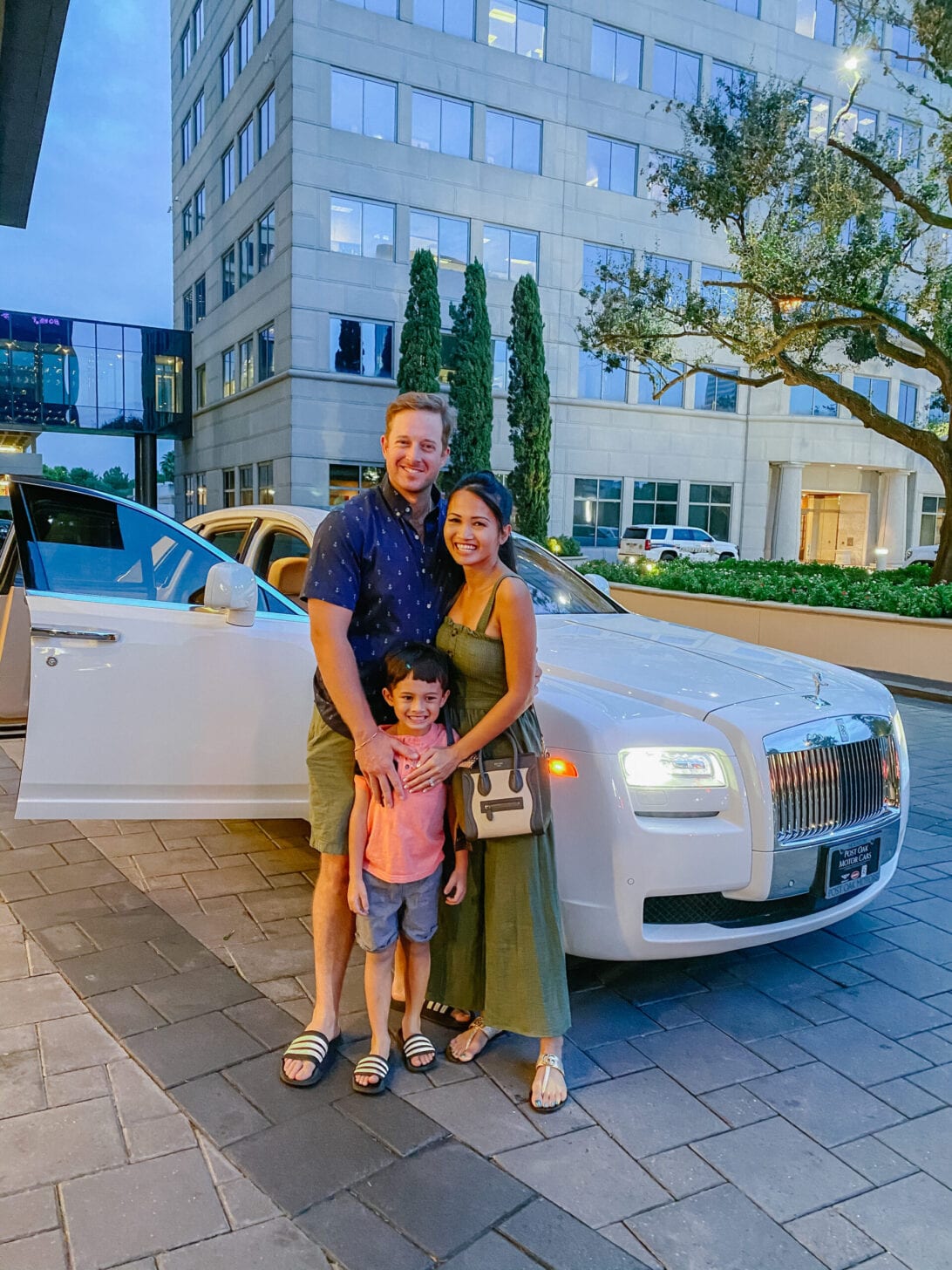 SHOP THIS POST:

Last but not least, the highlight of these boys trip was being chauffered around Houston in the hotel's company Rolls-Royce. The hotel offers drop off and pick up to restaurants and shops like the Galleria for their guest. You can ride in an Escalade or even a Rolls-Royce!  You definitely won't find that kind of service anywhere else! We were so thankful for our stay at Post Oak Hotel and blown out of the water with their service, attention to detail, and luxury amenities. It is truly a one of a kind of experience and definitely worthy of their Forbes 5 star rating. My pictures don't do it justice. I would 100% recommend to anyone looking to stay for an anniversary, a birthday, or family vacation! I hope you enjoyed this review. Thanks for stopping by!
P.S. Subscribe for weekly newsletters so you never miss a single post!