FEATURED ON THIS POST:

Hi friends,
Hope you are doing well! Today I am finally sharing my tips on growing long healthy hair. I have had questions about my hair and it's taken me four years to finally grow out my highlights, get back to my natural color, and to get it as long as it is now. Following these tips my hair has grown healthier, thicker and longer than it's ever been. I use to never want my hair long because I thought it was hard to style and very hard to maintain, but I've found it's actually the most low maintenance hair I've had. As a mom growing out my natural hair has helped me save time and money too! Check out my tips below.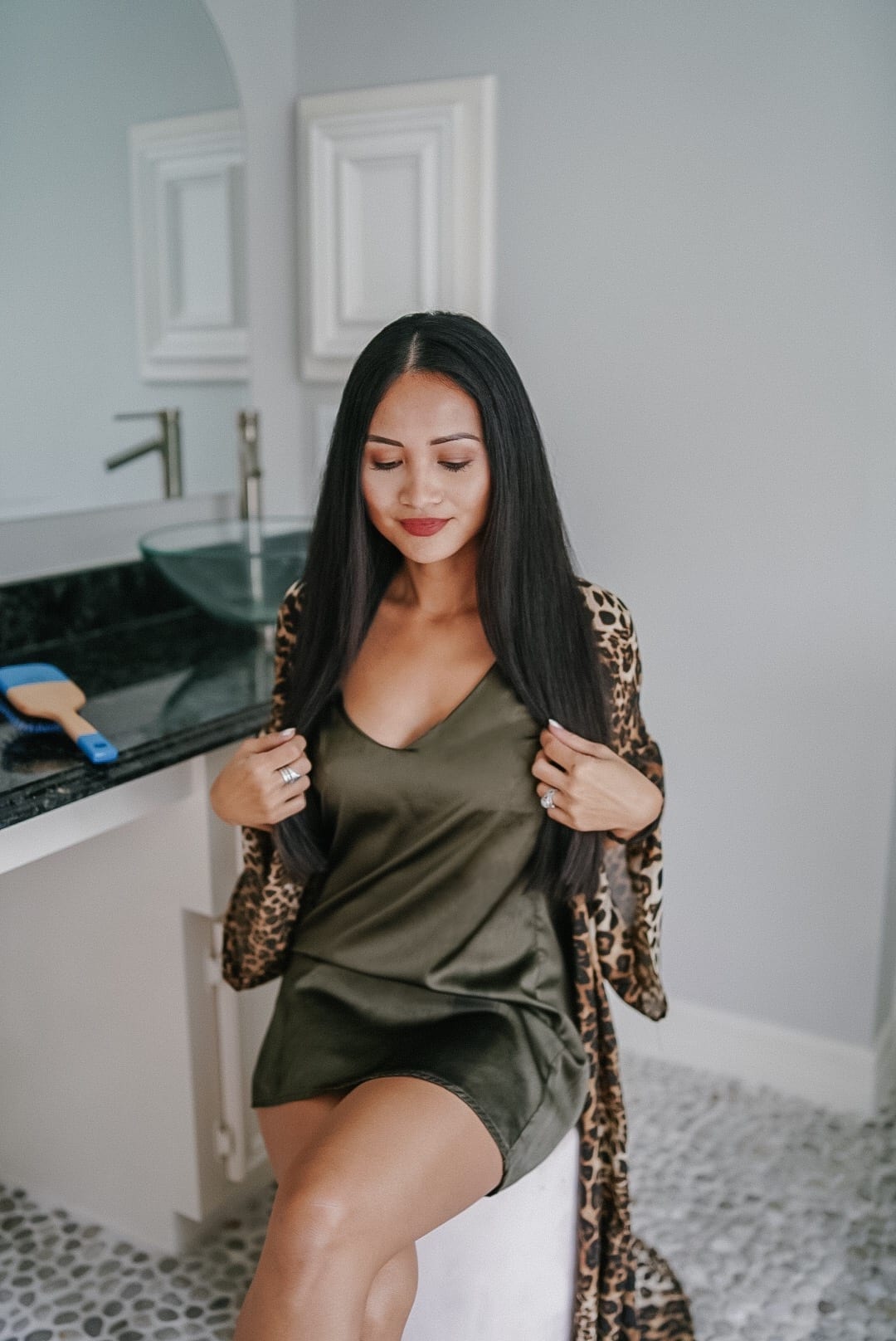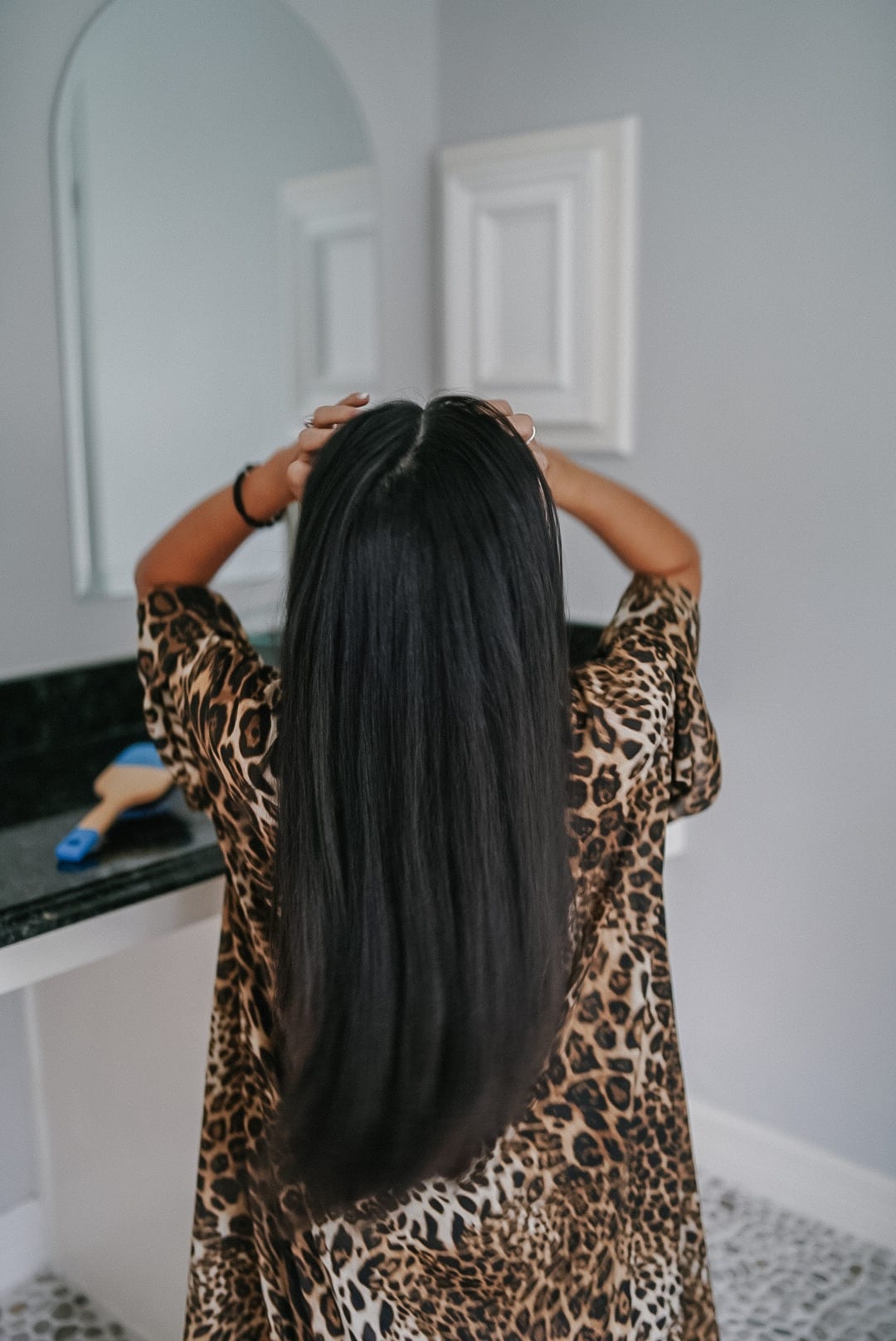 6 Tips To Growing Long Healthy Hair
1. Don't wash your hair everyday – I found this the hard way and by accident. I just had my son, and getting a nice warm shower everyday was not possible. I ended up going for days without washing my hair. Studies show the natural oils in your head is actually good for your hair and helps keep it from getting dry and brittle. I recommend to start with a couple of days and then work your way to a week if you can. Brushing your hair every morning and night will help distribute your natural oils throughout your hair, and dry shampoo will help keep it from looking oily. This is the dry shampoo I swear by and love! It comes in different hair colors too so it won't leave a white residue.
2. Stop over processing your hair – The moment I stopped highlighting my hair was the moment it became stronger and healthier. Less is more when it comes to your hair, and that means no coloring, highlighting, perm, relaxer, or extensions. These things can damage your hair and will hinder healthy hair growth.
3. Air dry your hair and limit hot tools – I never blow dry my hair, and I only style it once a week with a hot tool. I also use this hair oil before using any hot tool to protect and fortify my hair. When you don't wash you hair everyday, you don't have to style your hair as much which will save you so much time when getting ready. Too much heat can damage you hair and limit hair growth.
4. Use a weekly OR biweekly deep conditioner – A deep condition like this or even all natural coconut oil is great to use in your hair to lock in moisture. When I don't deep condition my hair I use this conditioner with this shampoo. I love these products because they are parabin and sulfate free, so they don't leave unnecessary residue in your hair.
5. Trim split ends every three to four months – This is a great way to maintain healthy hair by cutting off any damage or split ends.
6. Eat healthy and take your vitamins – I spoke about this in a previous hair post and stand by it. Nutrition and having the right vitamins for hair growth is essential. I continue to take prenatals even after having my son because I noticed it help with strong hair and nail growth. You can also take specialized hair and nail vitamins that helps with hair growth and volume like this one.
HAIR ESSENTIALS: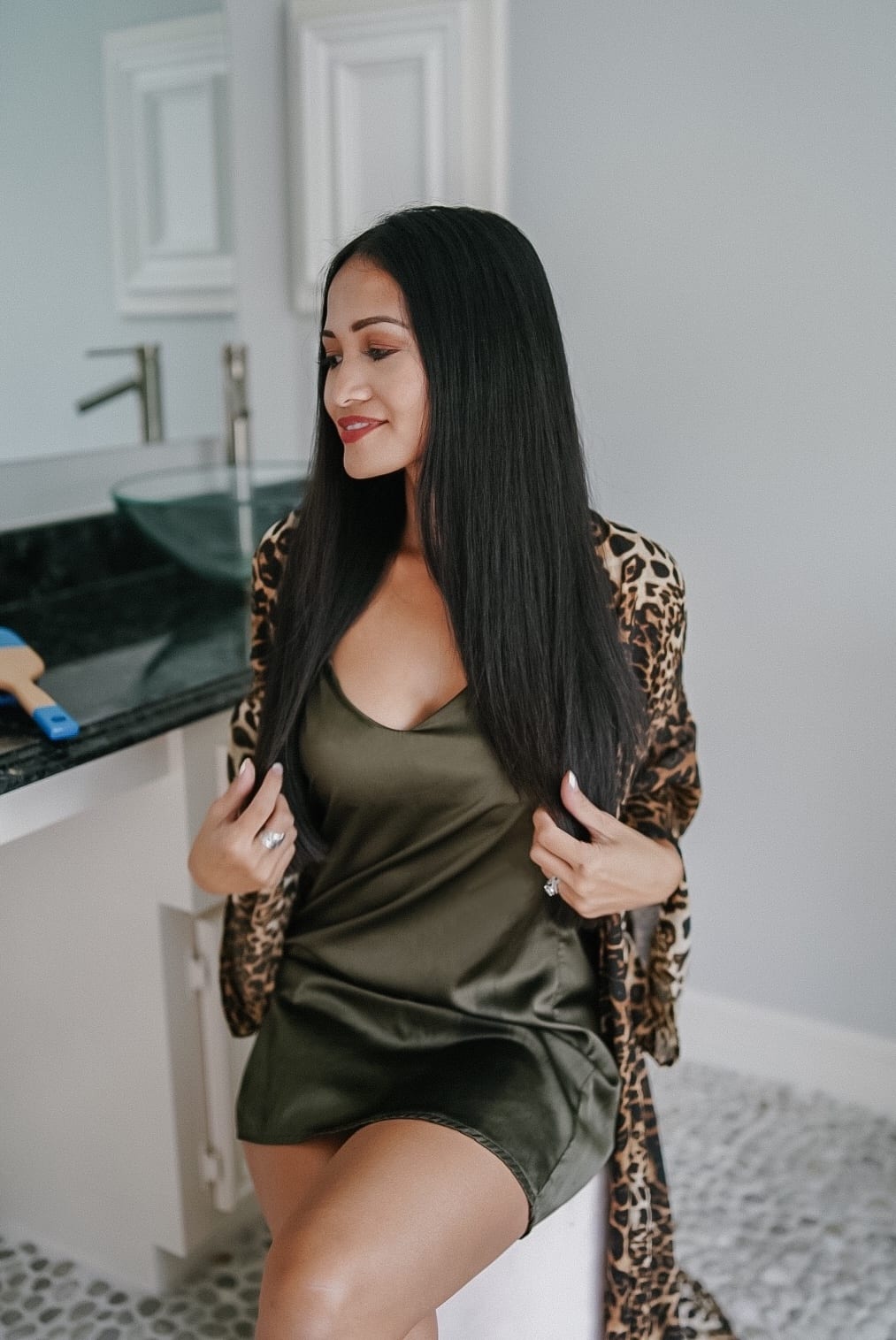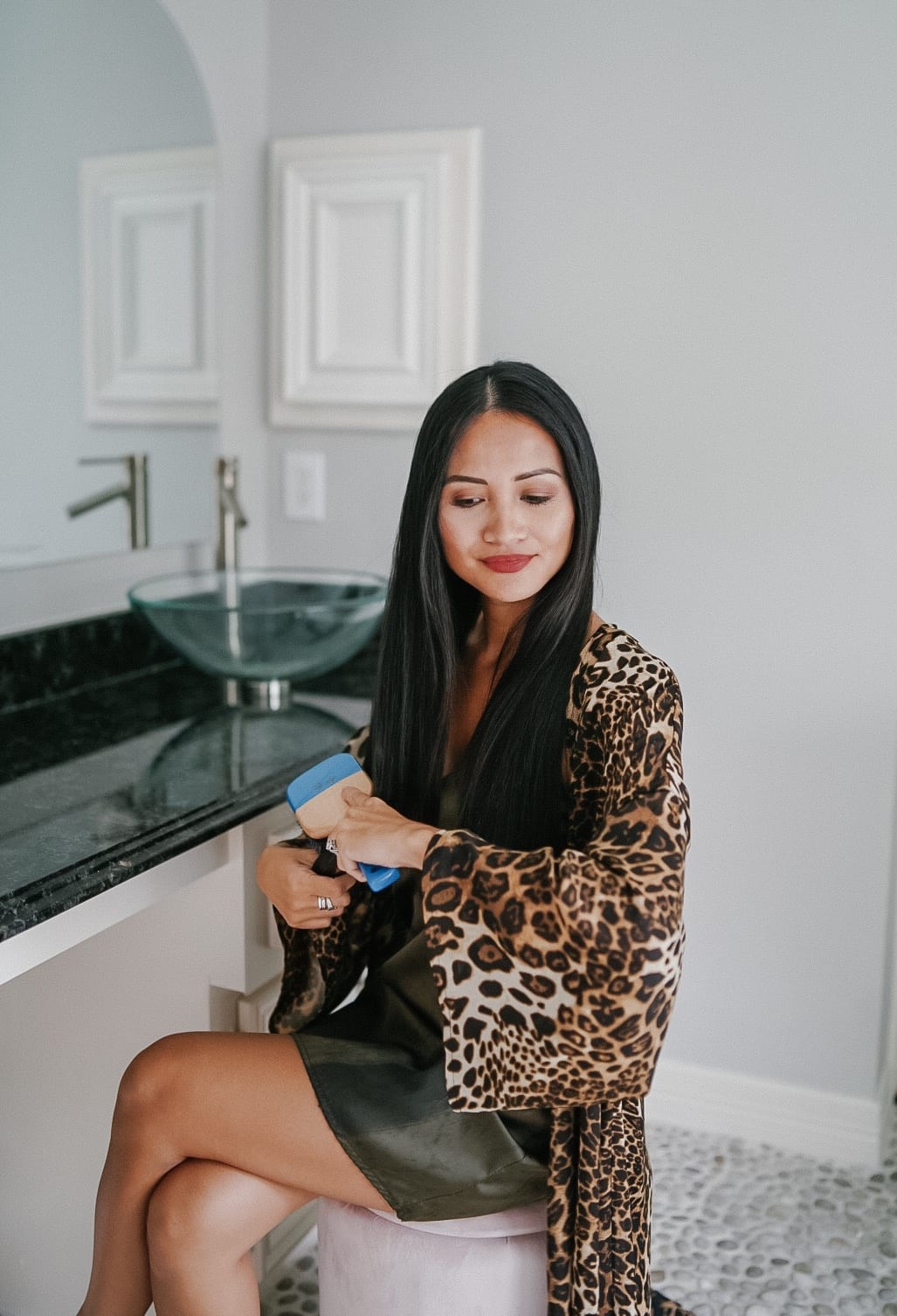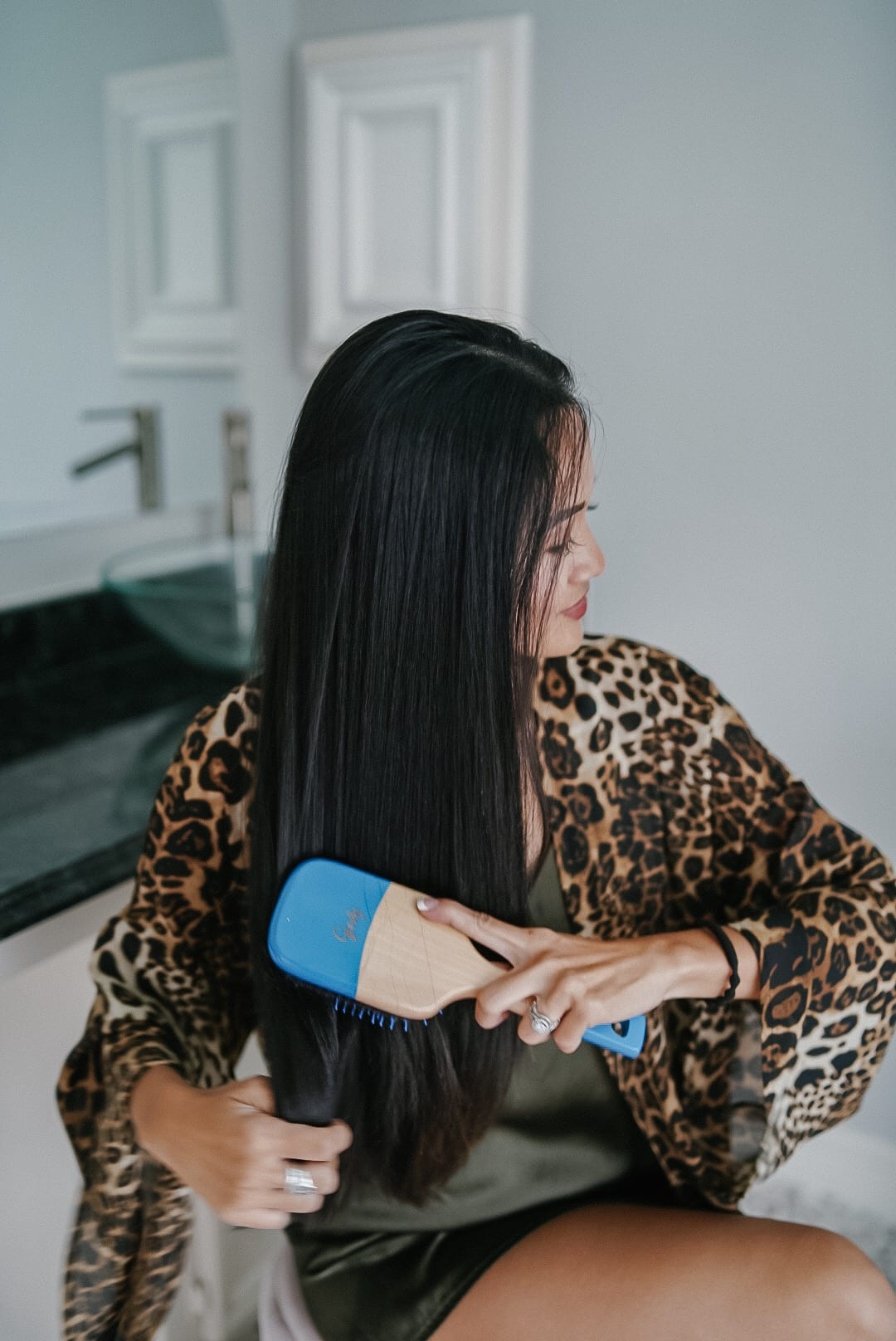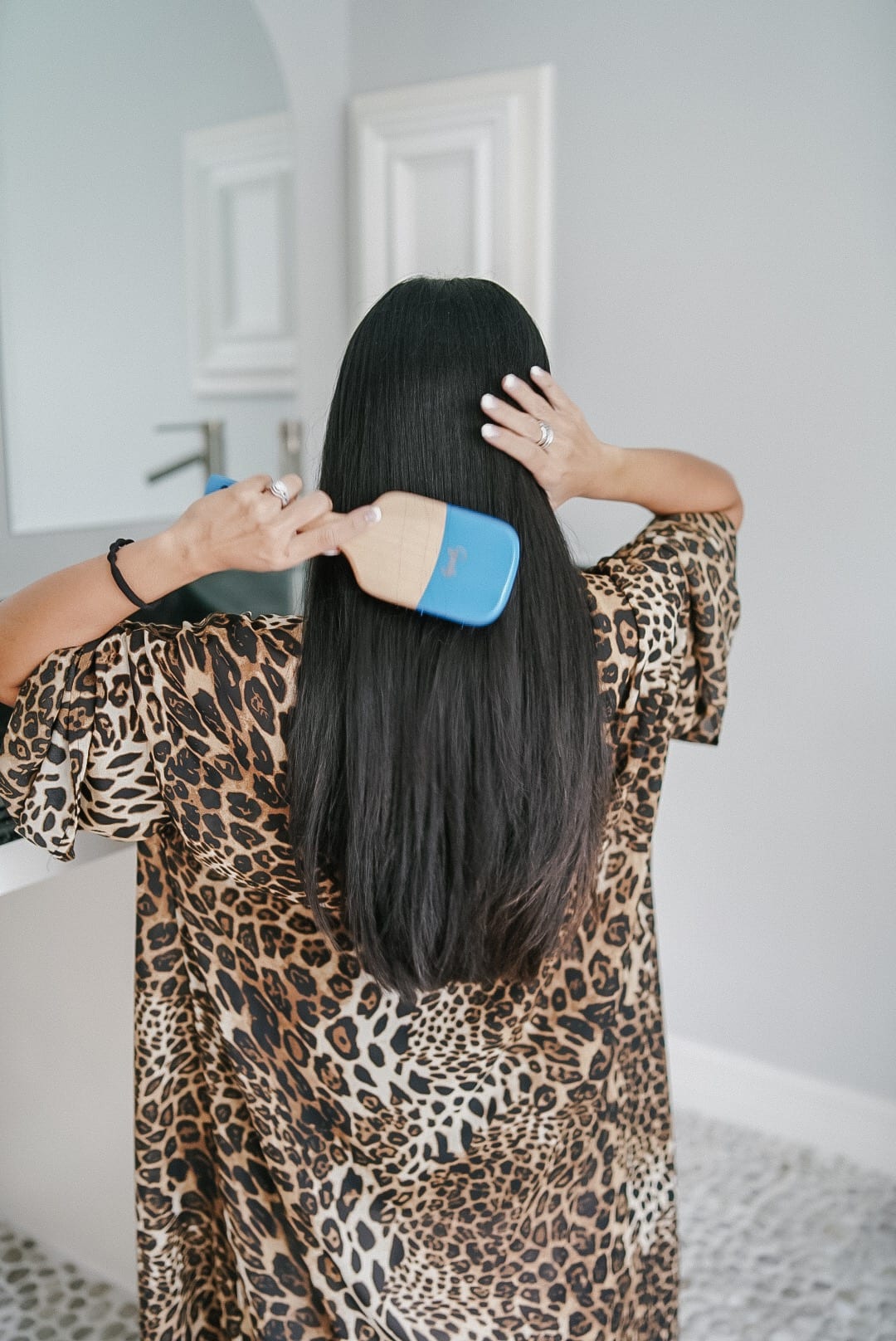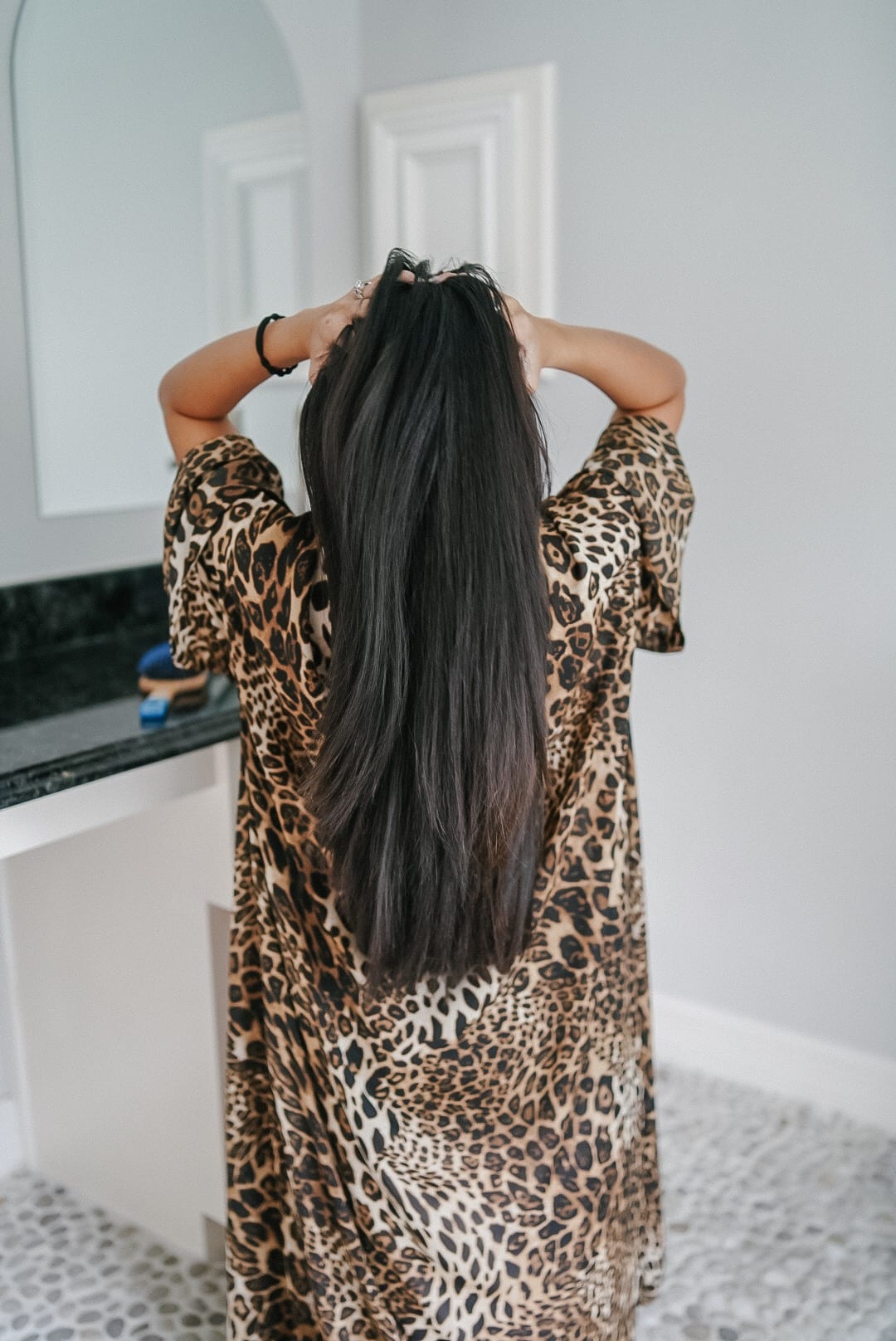 Growing long healthy hair isn't hard. Less is more when it comes to long and healthy hair. As a mom I found these hair tips help me save time getting ready, because I didn't have to wash, dry, or stye my hair everyday. It also saved me money I would have spent at the salon coloring, processing, or cutting my hair. I hope these tips help. Thanks for stopping by!
P.S. Subscribe for weekly newsletters so you never miss a single post!