Hey friends,
Hope you are having a great week! This past weekend we celebrated Jayden's 5th birthday with family and friends by throwing a Superhero birthday party. We don't always do big birthday parties for Jayden, but this year with him being five and it being a big milestone in my book we threw him a Superhero birthday with all his family and friends. Jayden is that age where he loves superheroes and all things Marvel so it was only fitting to have this as his theme for his birthday. So today on the blog I am sharing all the details of his superhero birthday party, where you can purchase the decor, and how you can save when throwing a party. Read more below!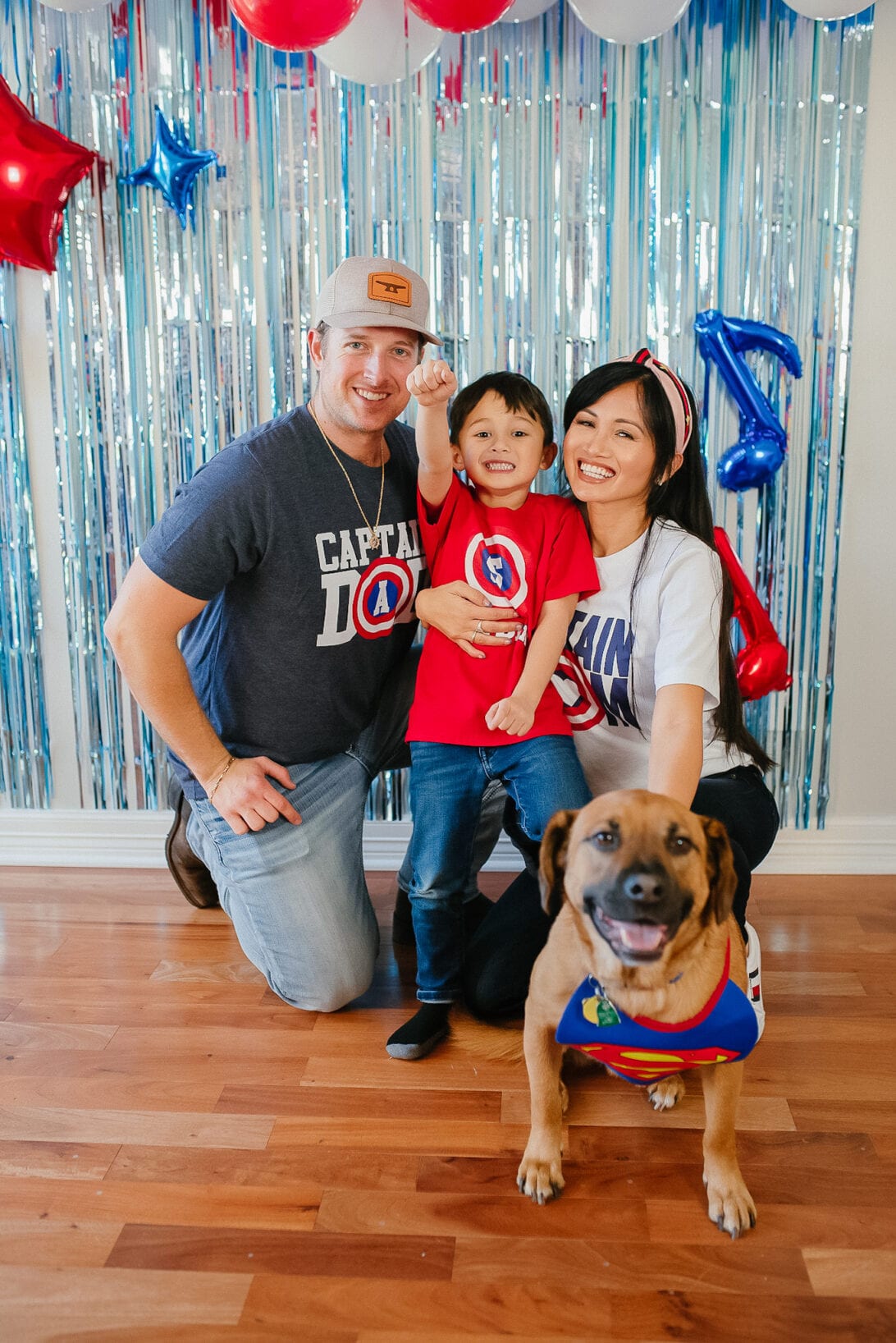 SHOP OUR COORDINATING OUTFITS: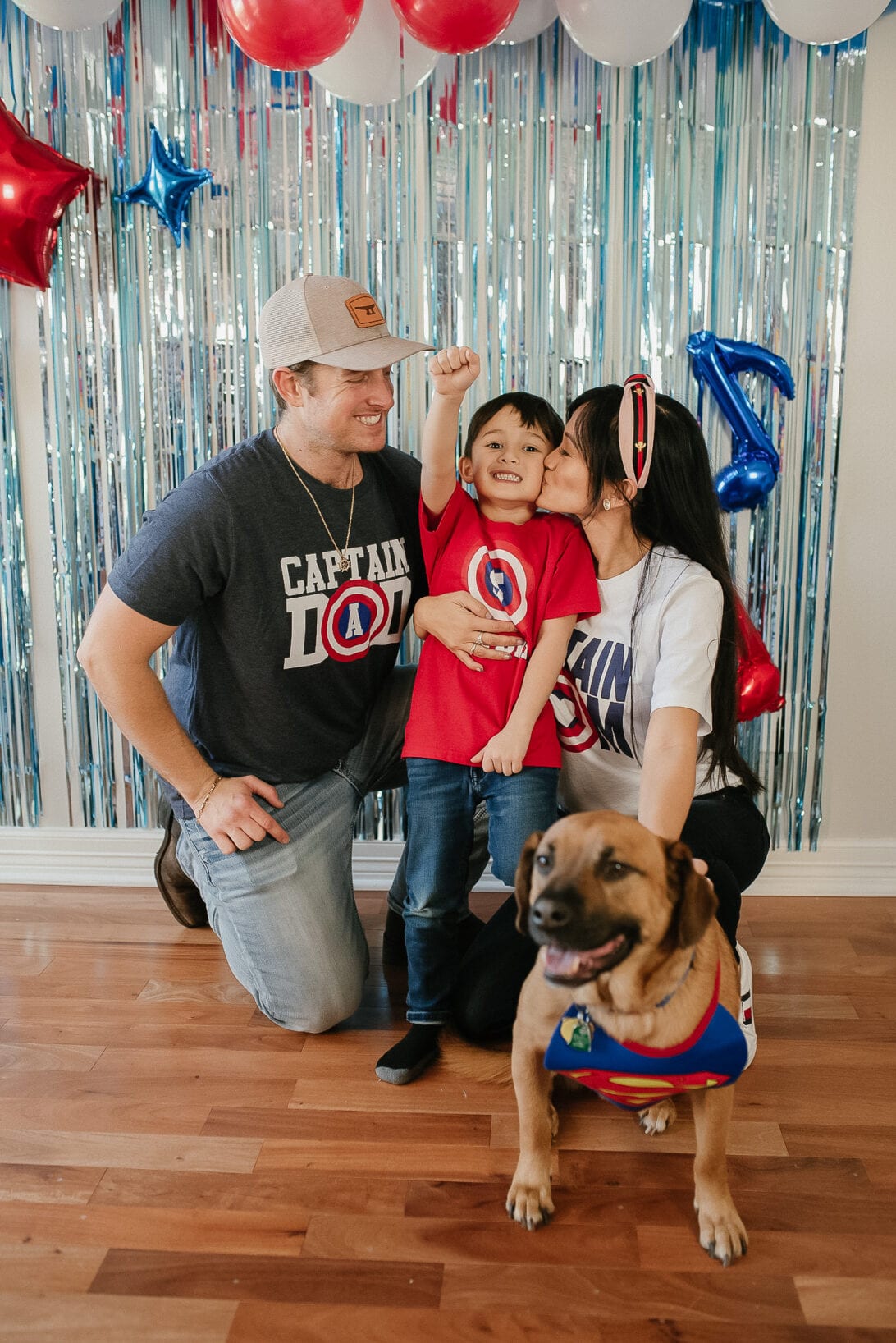 5 Ways To Save When Throwing A Birthday Party
1. Shop around – I love the convenience of online shopping because it allows me to price compare as well as see if an item is available before going to a store to pick it up or purchase. I have found my favorite stores for budget party shopping are Amazon, Walmart, Hobby Lobby, Michaels, and Party City. Plus many of these stores have coupons for extra savings, and offer free delivery or pick up!
2. Reuse old decor/serving dishes – I have bought several serving dishes that I reuse at every party. I feel like you really get your money's worth when you do. I also save decor like paper lanterns, and canvas backdrops that I can get multiple use out of.

3. Invest in items that you can get multiple use out of – We purchased our very own bouncy house for our party for the kids. It was actually more cost effective than renting one every year. Plus it worked well with the smaller kids who are too small for our trampoline. We also bought our own foldable kid table and kid chairs  that we could reuse for multiple parties.

4. Create your own balloon garland – Balloon garlands are easy to make and you can find the kit for under $20. This one is only $13. I suggest making them the day before because it does take time. You can even make it a couple days ahead since they stay inflated for at least a week!

5. Use Your Home – Instead of paying for a venue or renting a space use your home to host the party. It may be a little more work but you won't have to be constricted by a time limit or rules.
Superhero Birthday Party Essentials
Below I am sharing details of Jayden's superhero birthday party and all our decor and party essentials.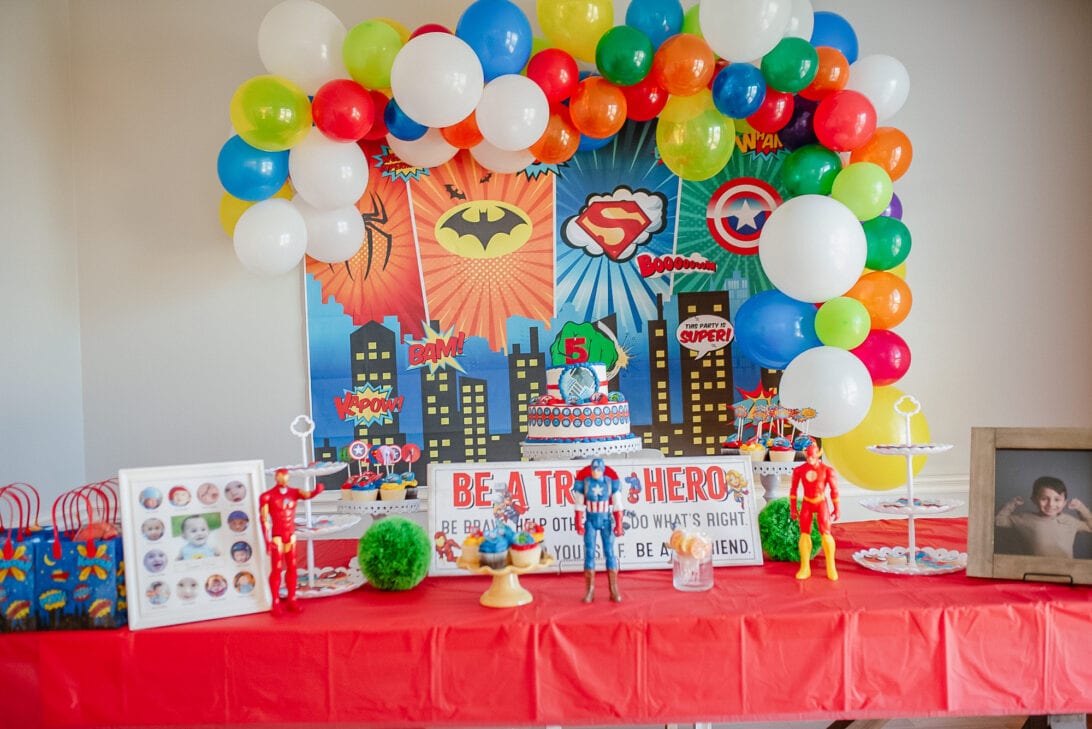 For the decor we used Jayden's action figure toys and pictures. For the table cover we used Dollar store plastic table covers. I created the balloon garland with a kit for only $13. I also used these adhesive hooks to hang the garland up on the wall with a string. Be careful with these hooks, because if you don't take it off the right way you can even up taking some paint off too.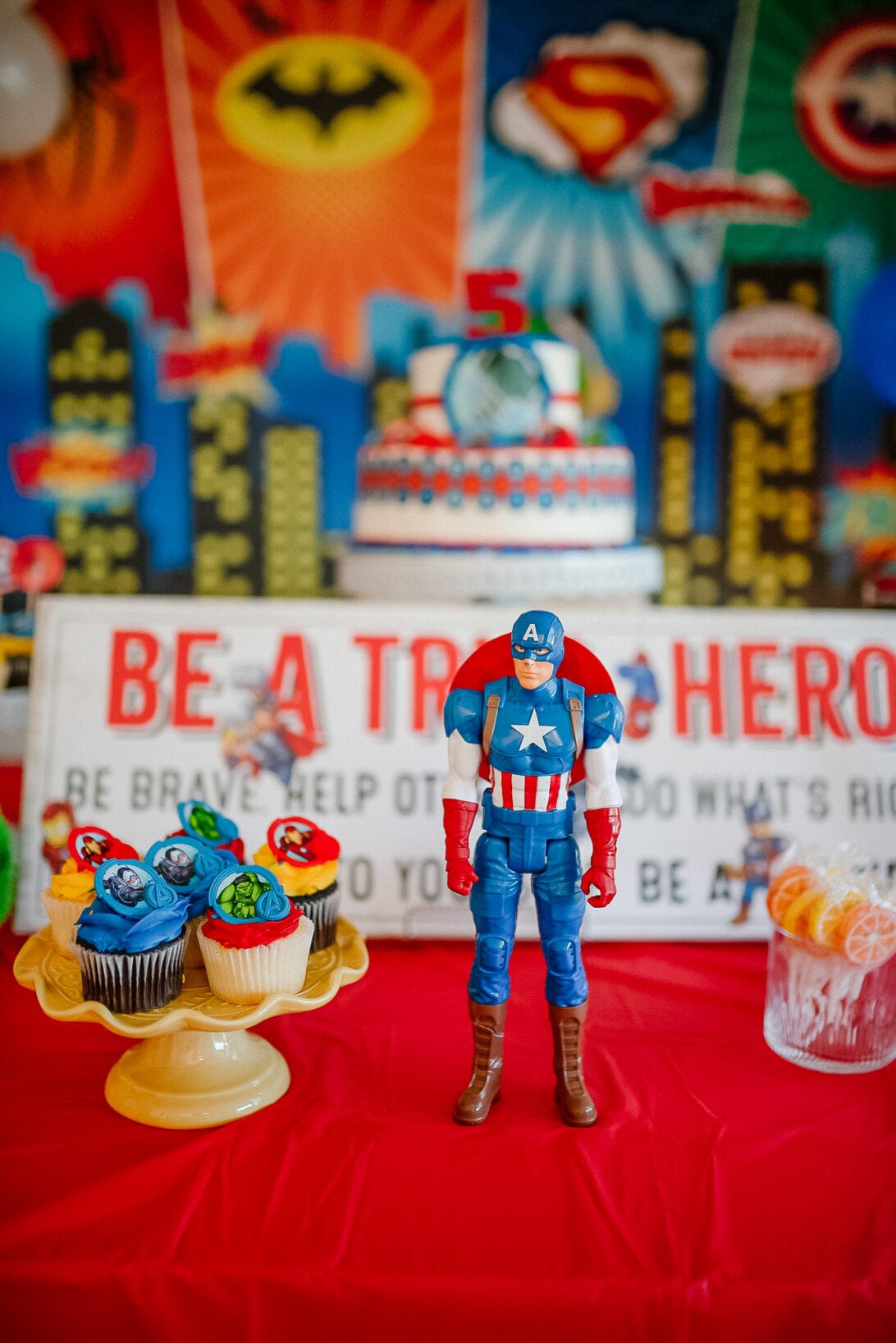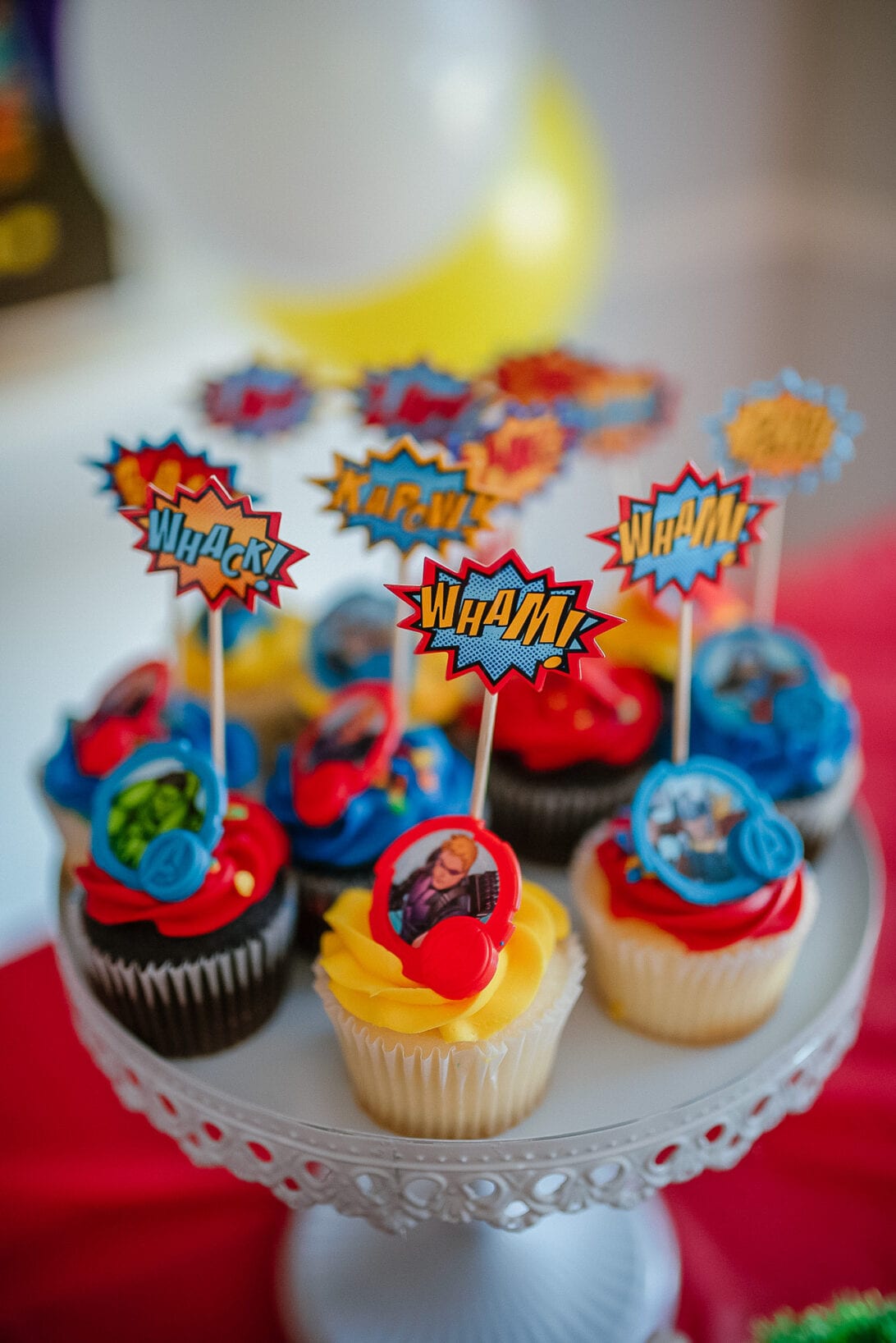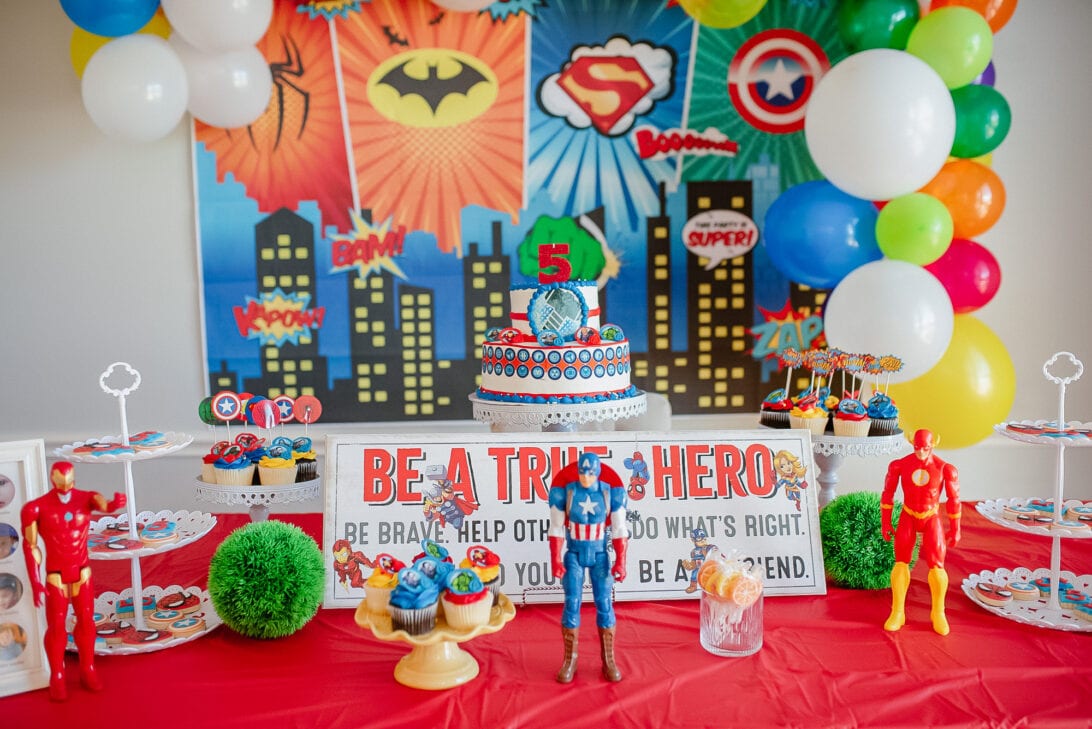 I bough this Superhero sign on sale from Hobby Lobby which we also use to decorate Jayden's bedroom. For the cupcake and cake stands I bough this and this set for under $40! I ordered both the cake and the cupcakes from Walmart. They did such a great job! I'm glad we went for the two tiered cake because we had so many little mouths to feed. His mini superhero cookies are from Casebakes, and they were so good. Love the mini ones because they were the perfect size for the kids.
SHOP DECOR: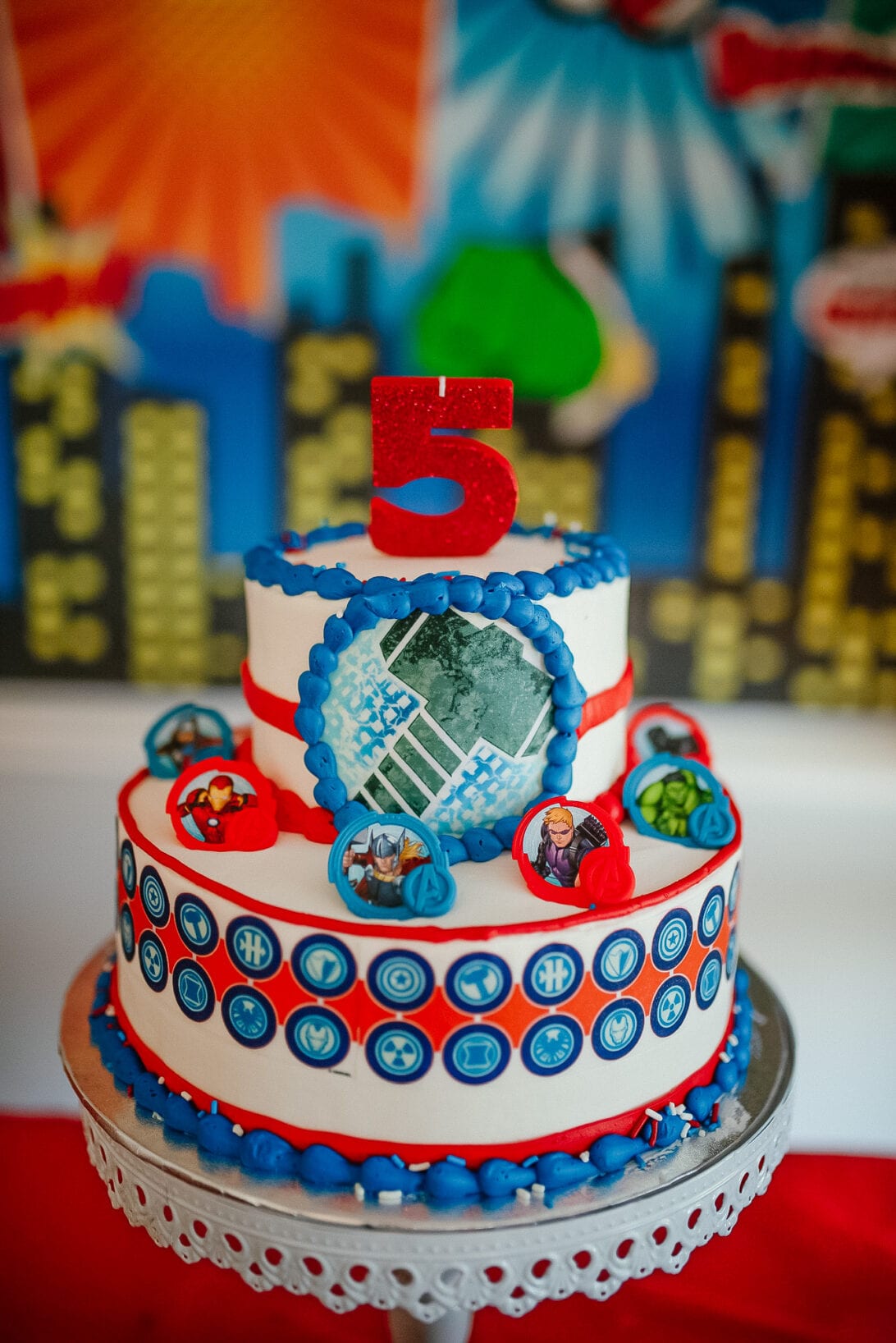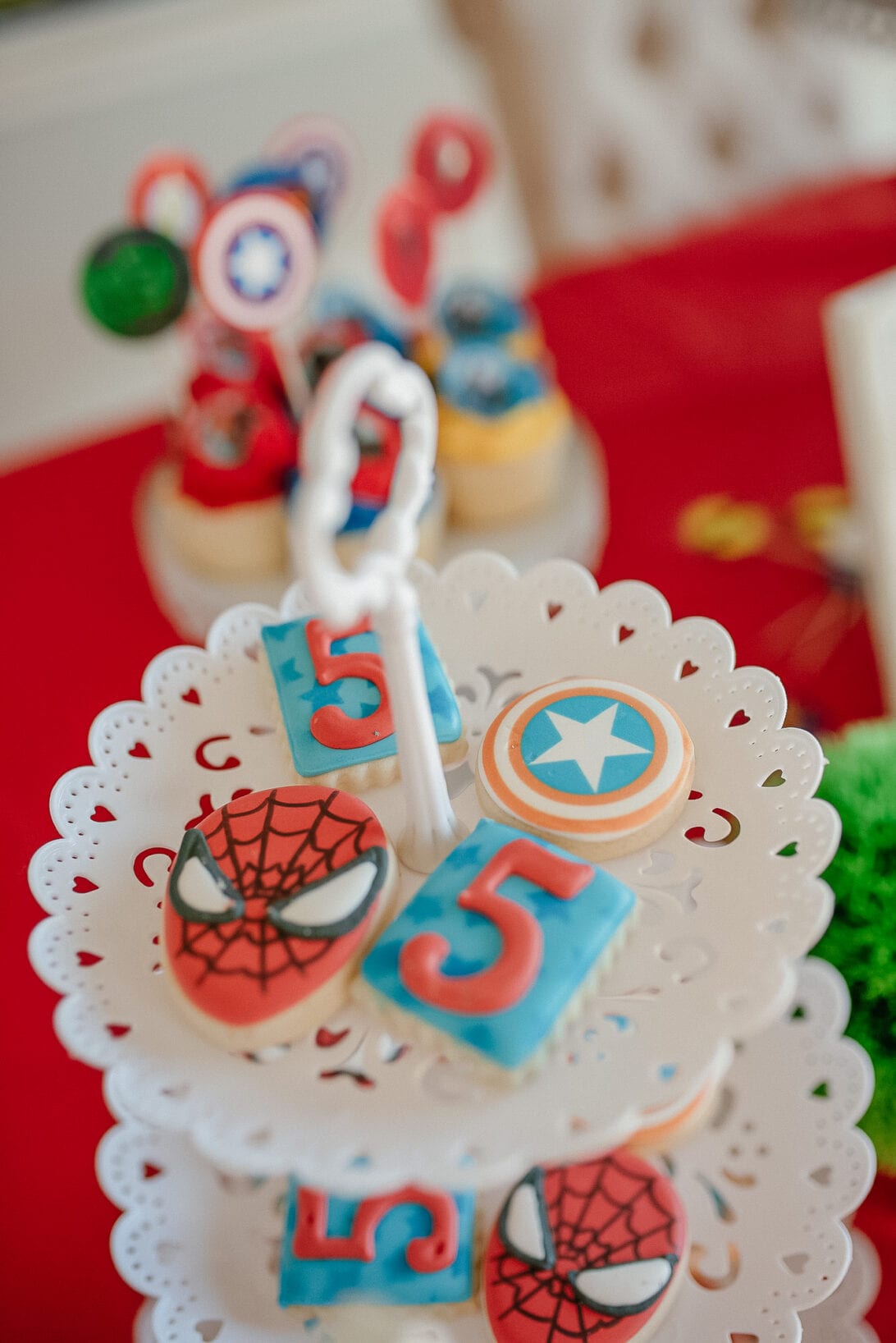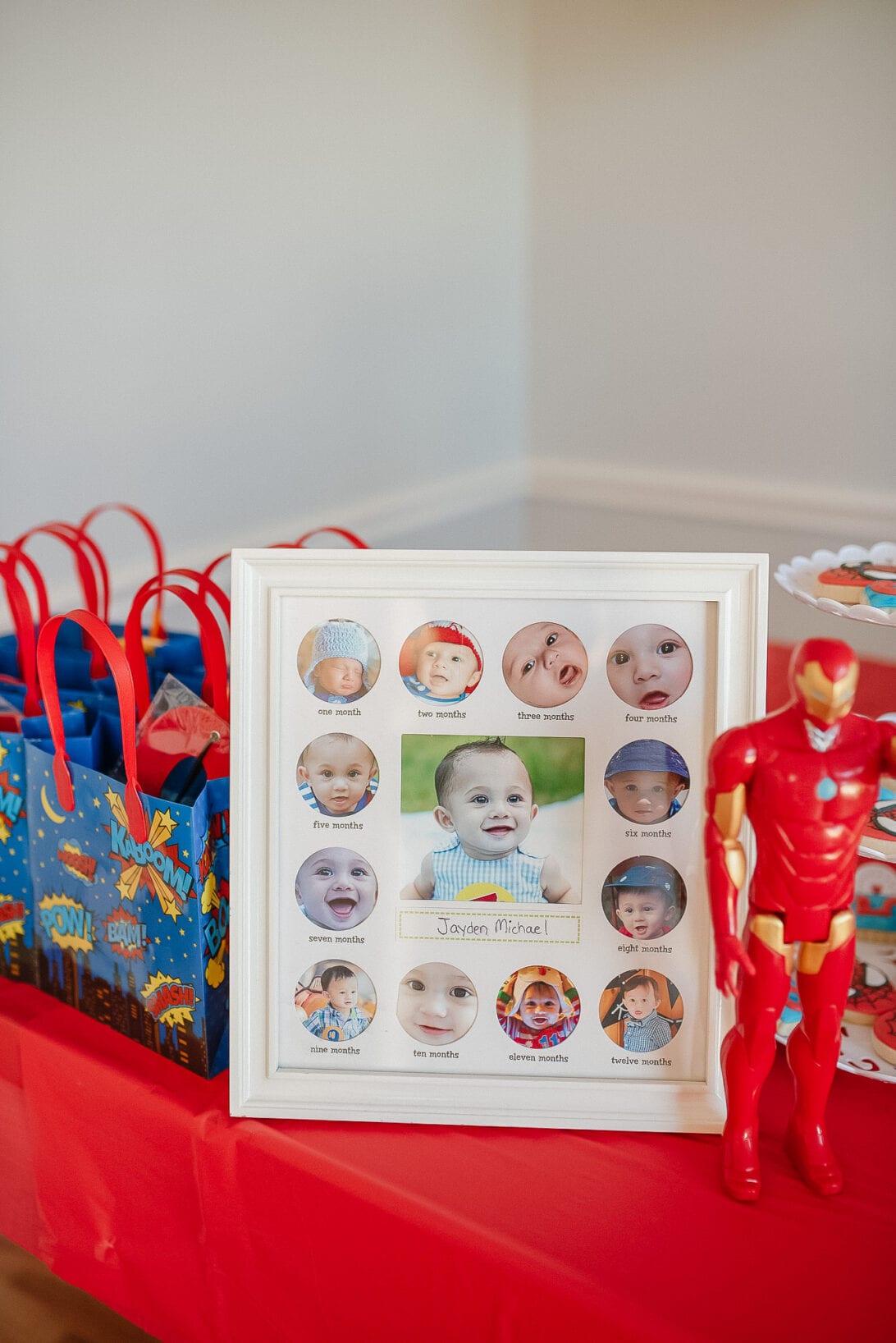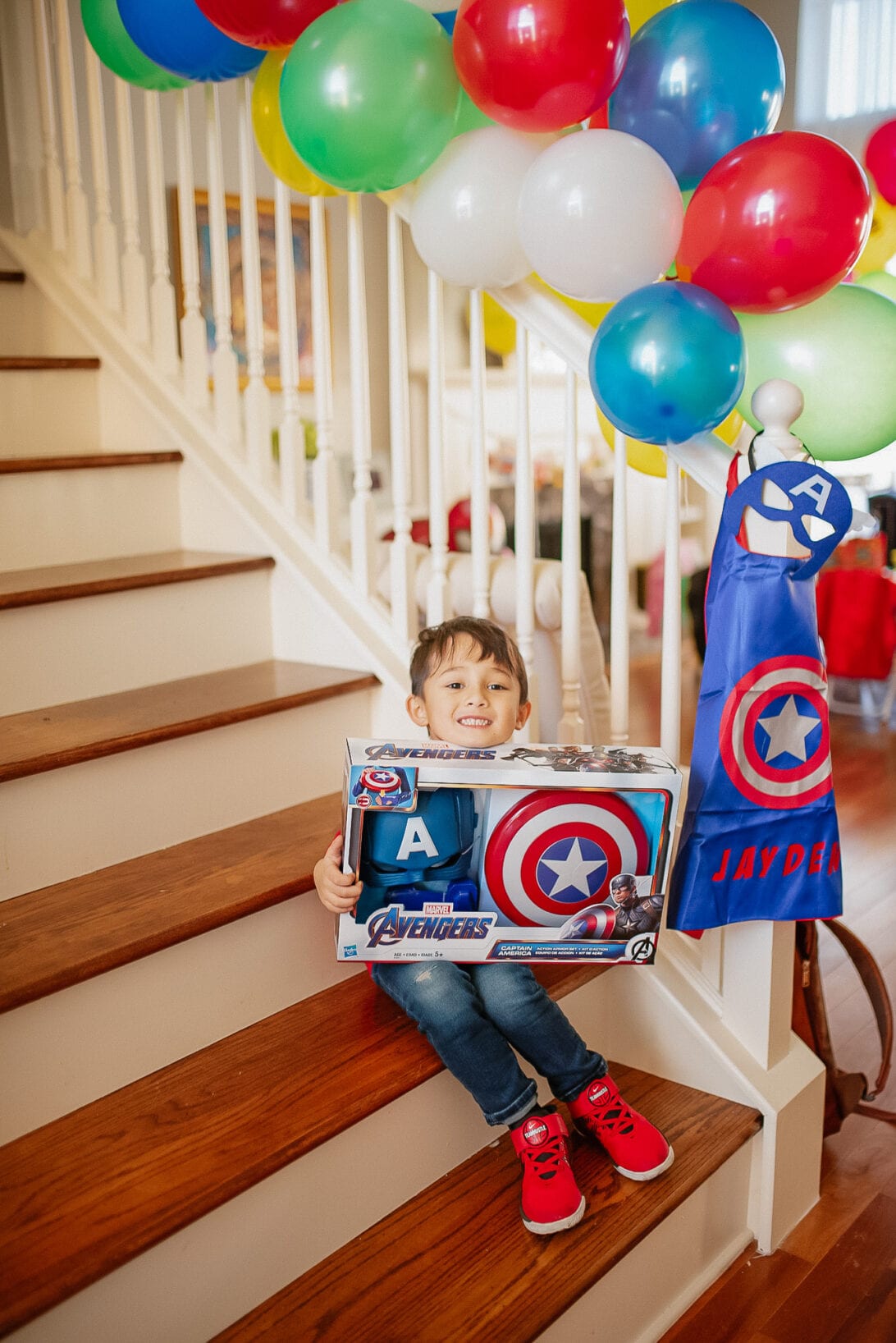 I bought this personalized cape for $5 on Etsy for Jayden, and this shield set for $10 at Walmart. These life-size superhero balloons were a hit. We bought three to put around the house. I created this sign using these letters. I love them because I can reuse them for future signs.
SHOP DECOR: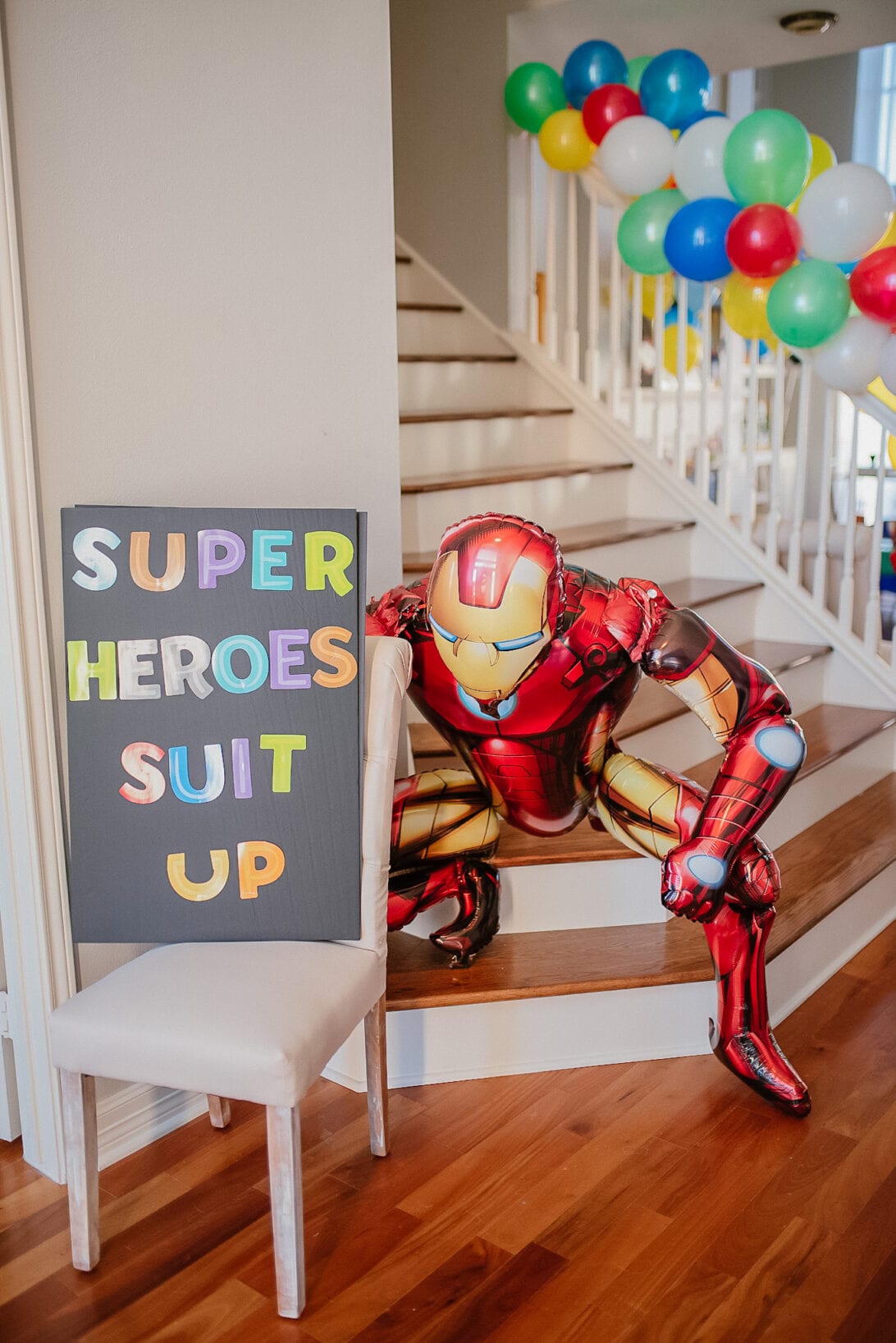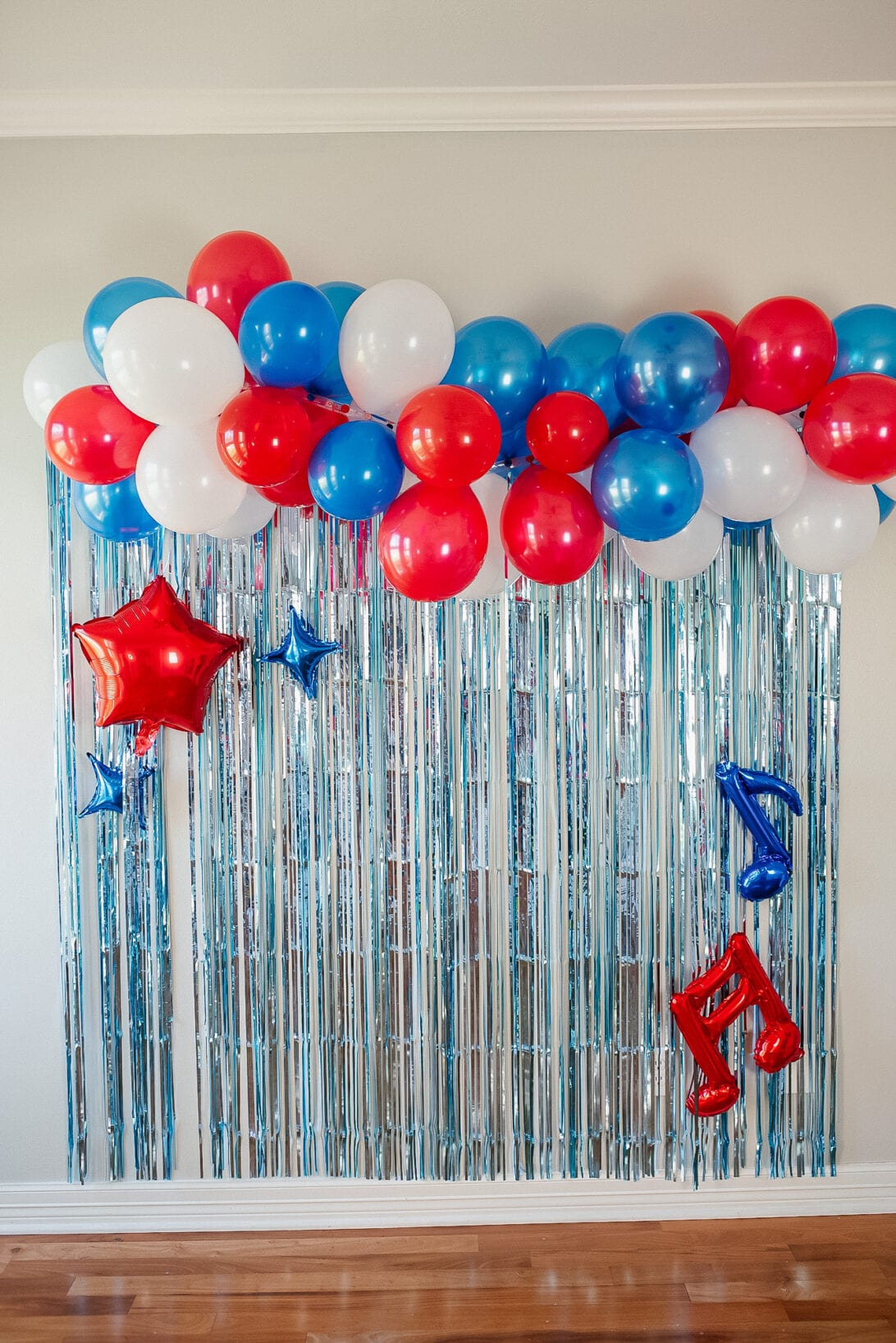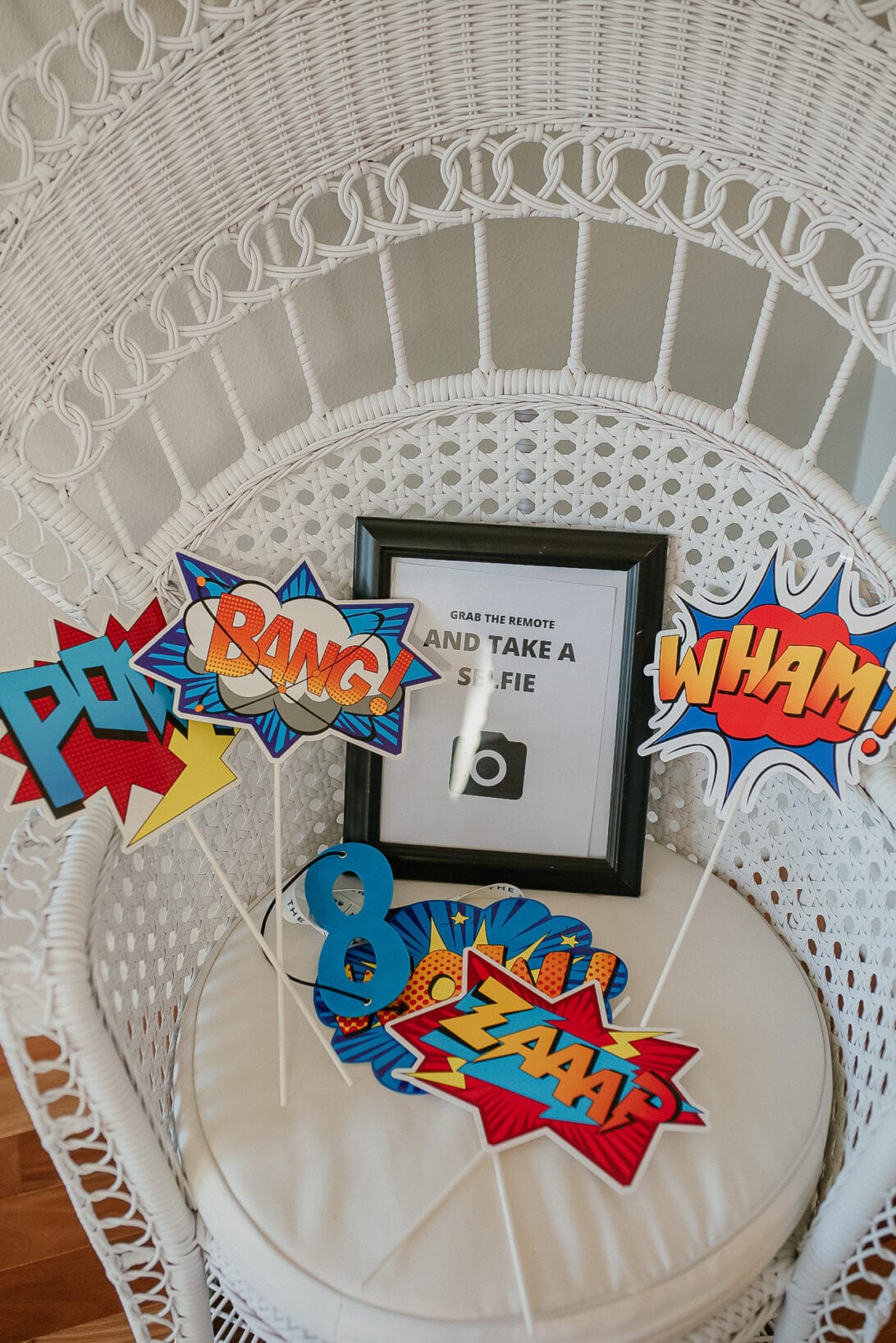 For our photo prop room we had superhero capes and matching mask for the kids to pick and choose from and keep as a party favor. Then we added the backdrop so parents and kids could take photos together.
SHOP DECOR: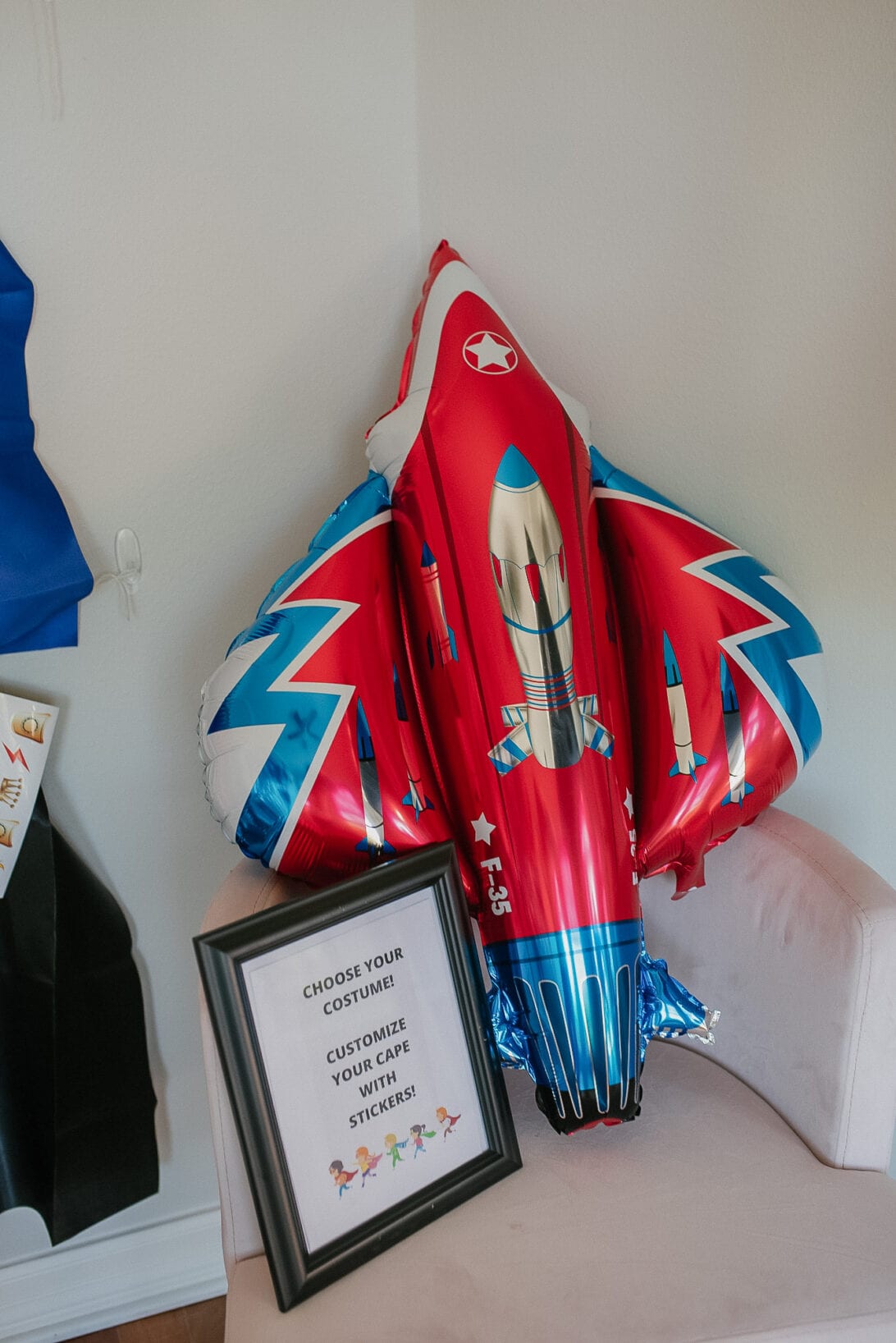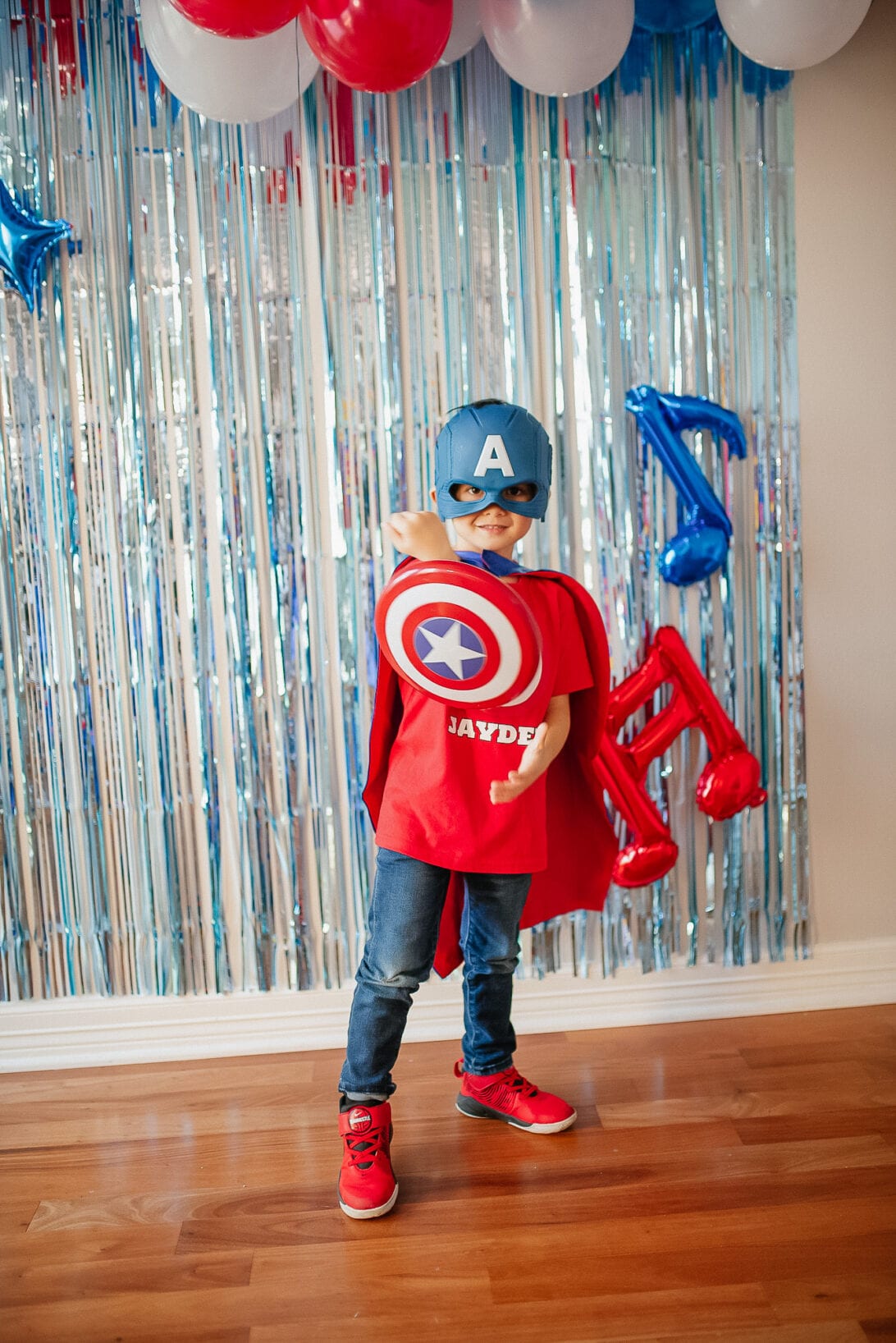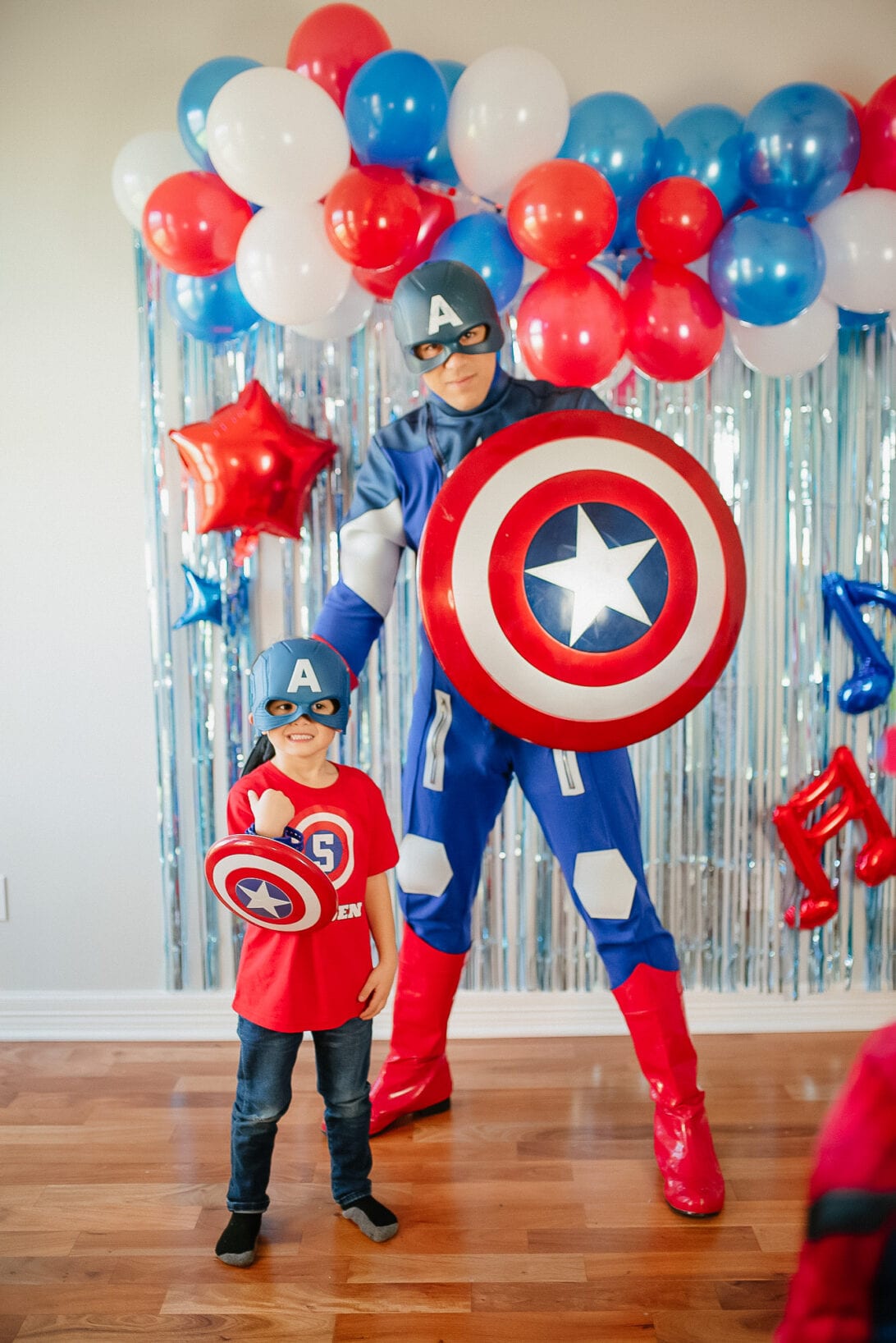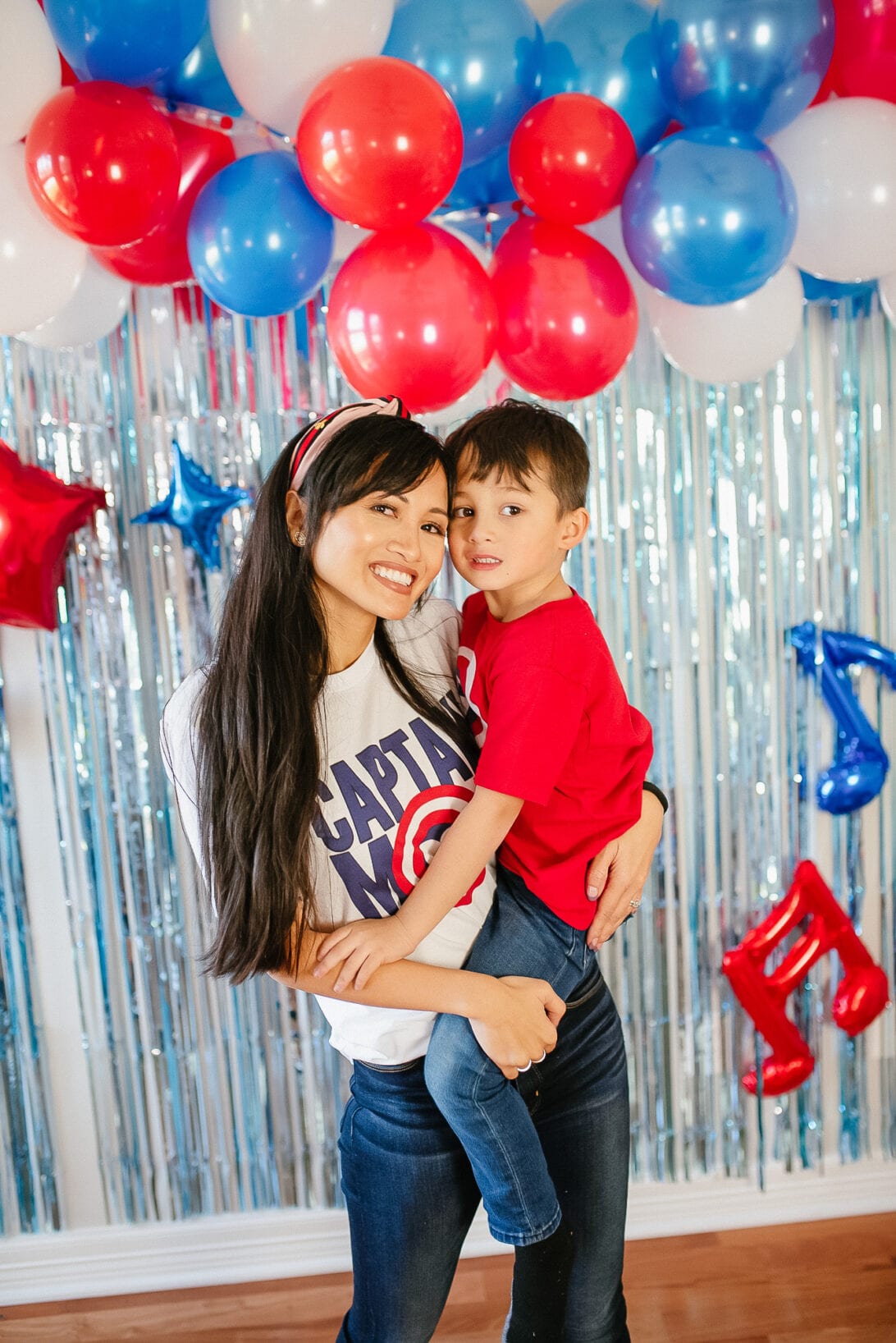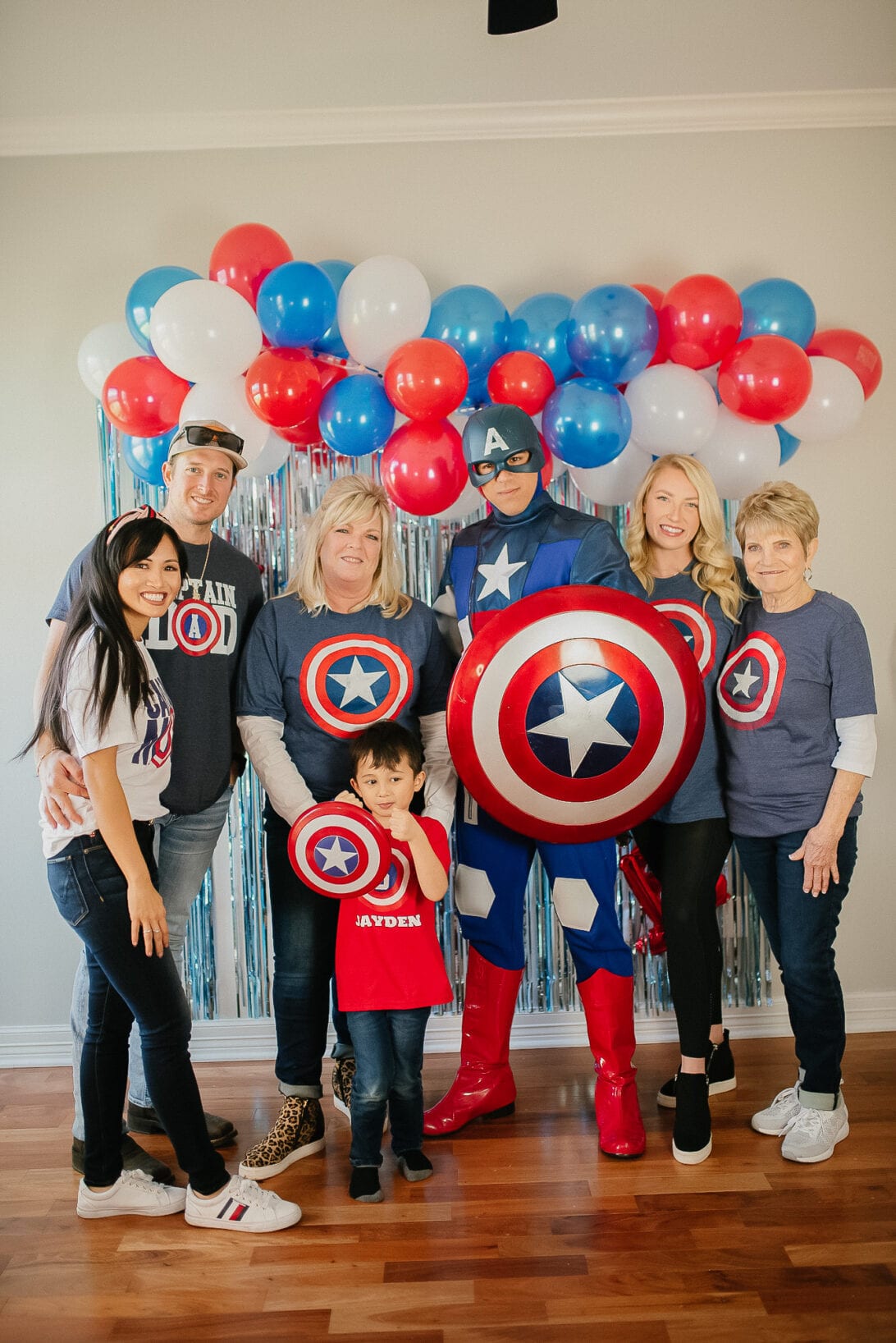 We went all out with our superhero birthday theme with our personalized Captain America shirts. Shop our shirts below!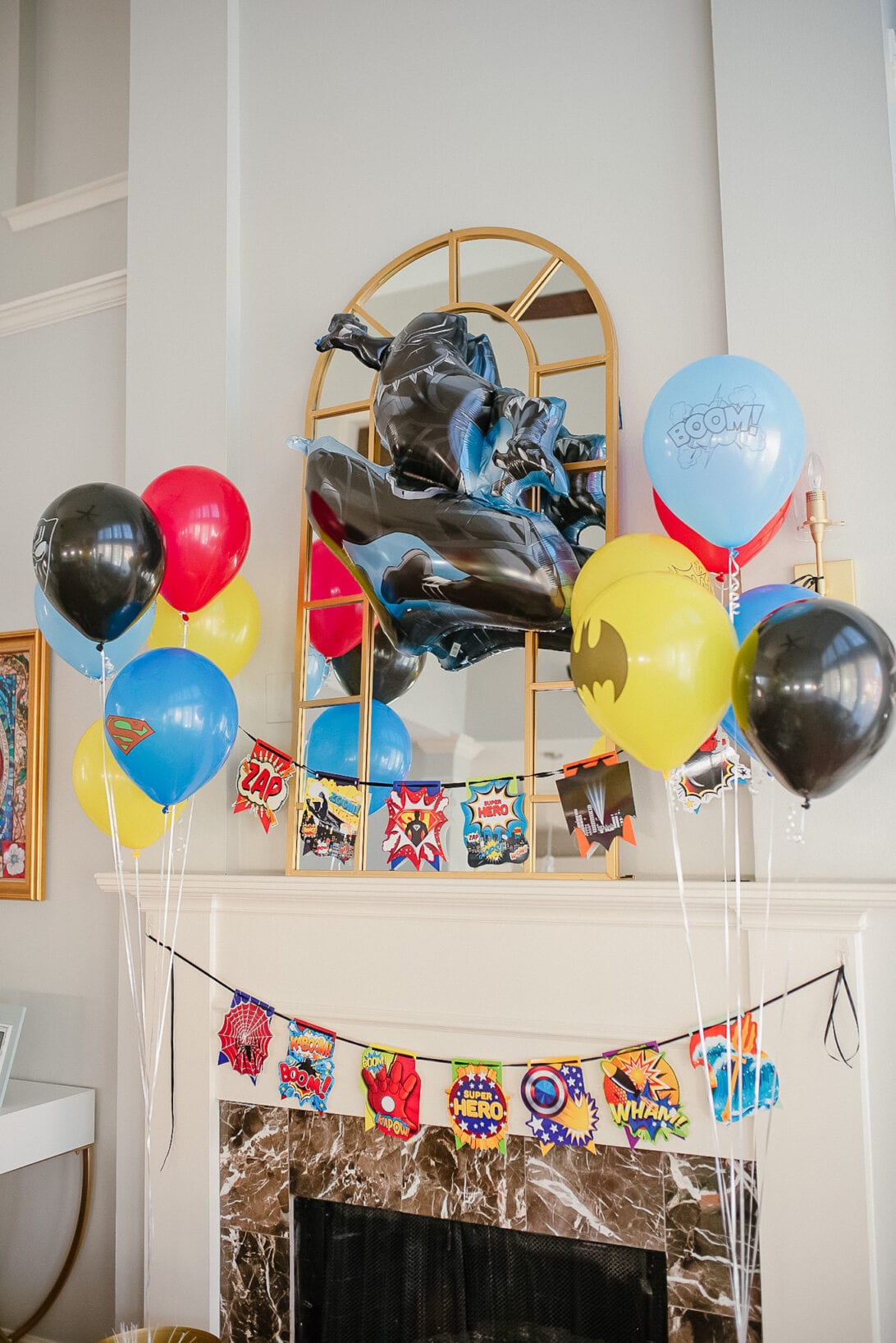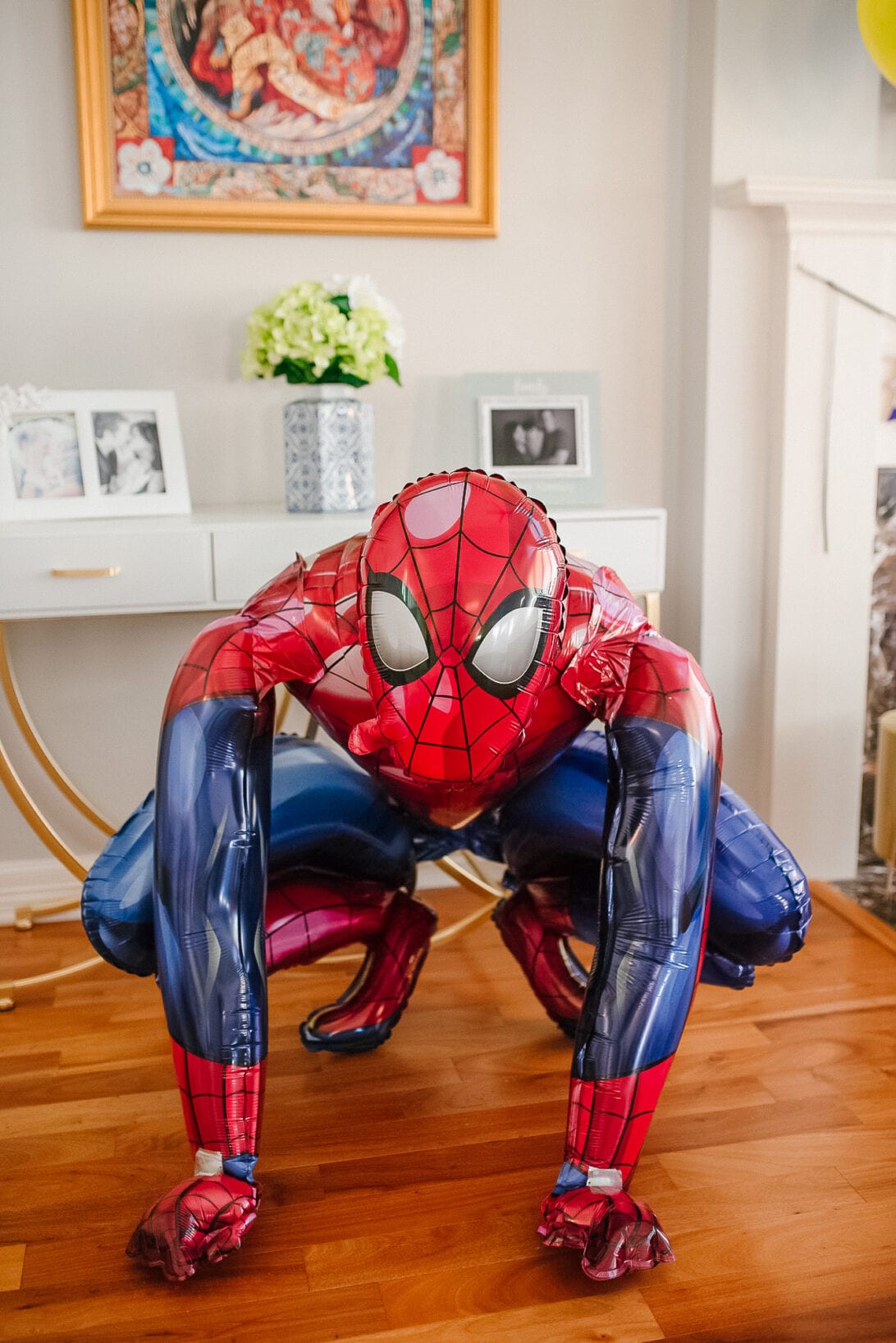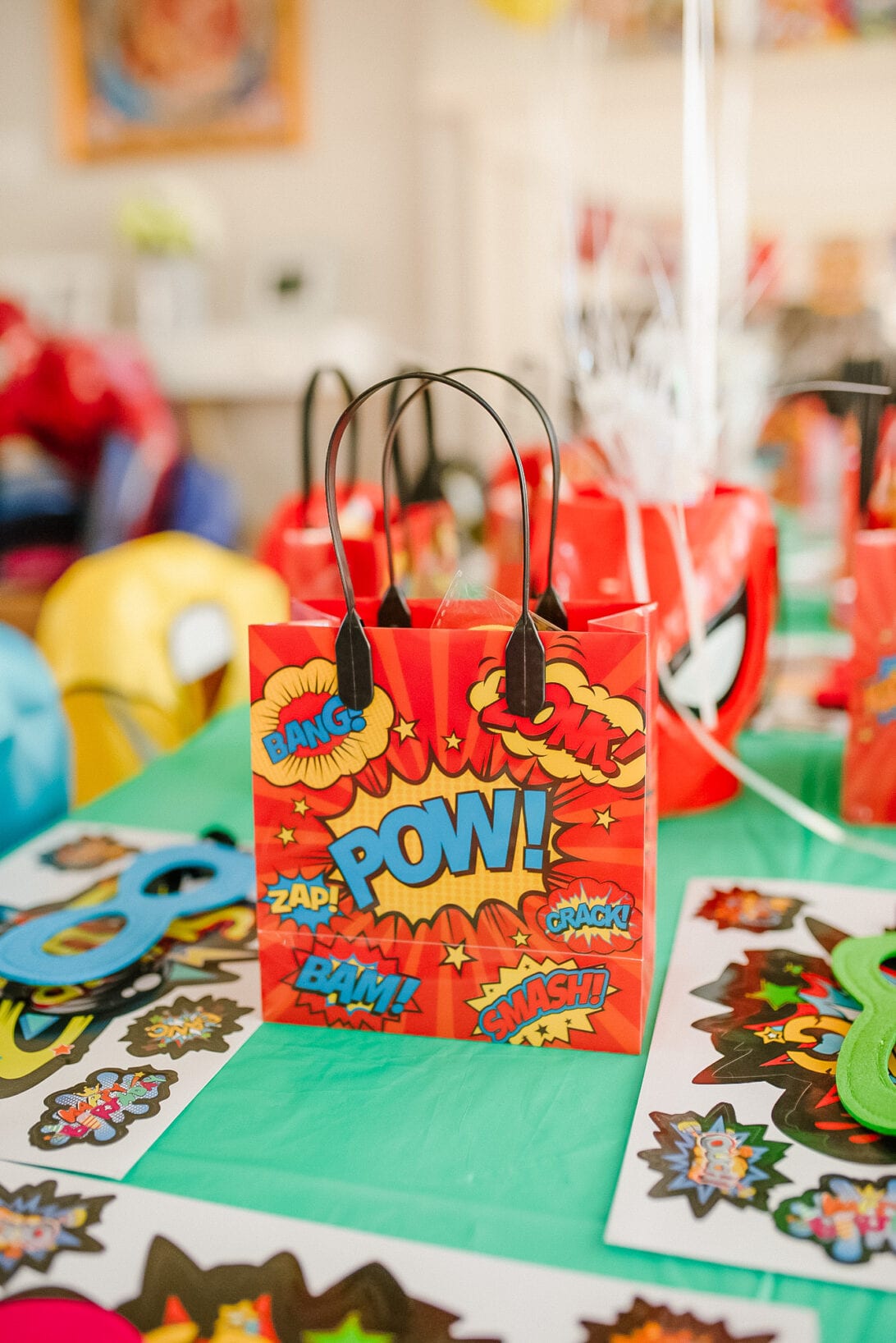 We set up a kids table section in our living room with capes, goody bags, and stickers for the kids to decorate their cape. It was a perfect area right off the kitchen where they could eat as well.
SHOP DECOR: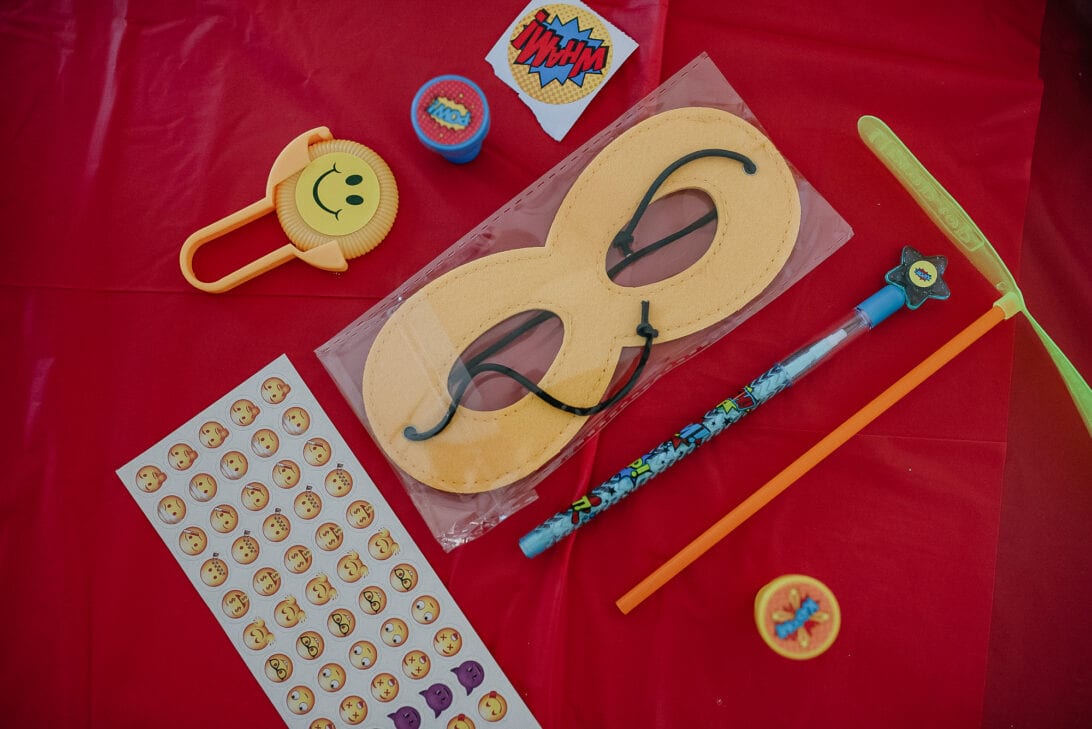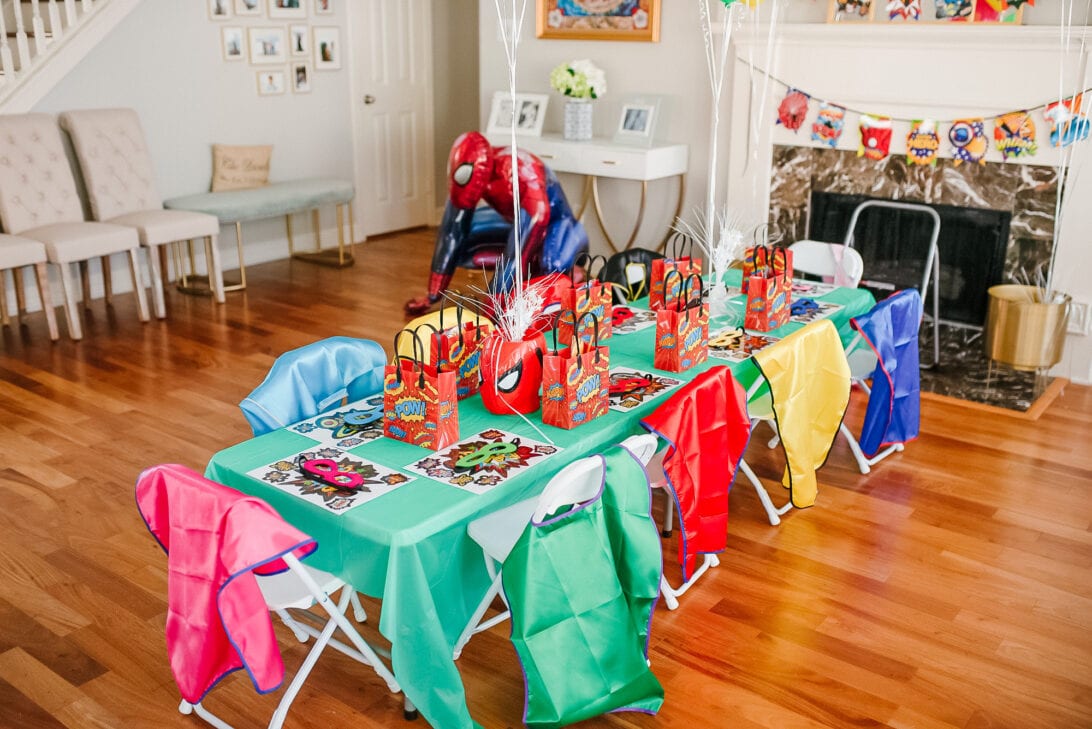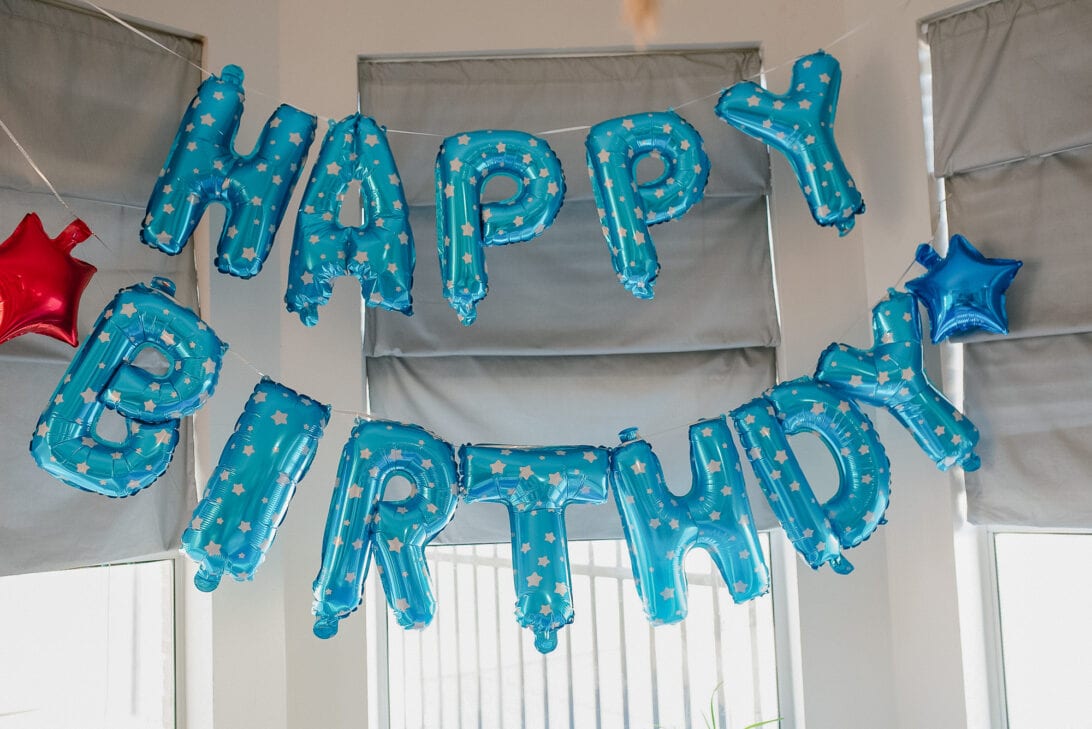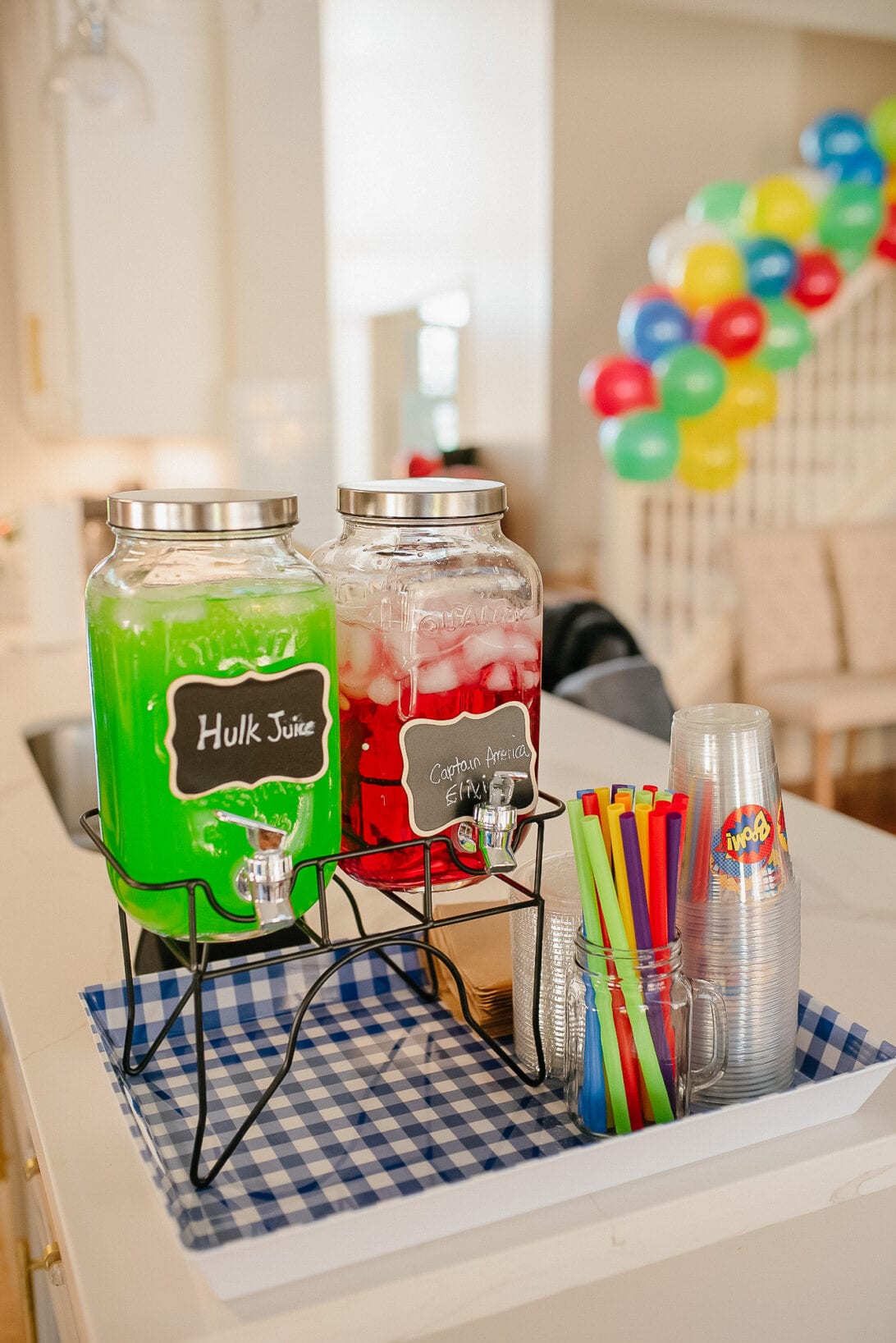 For drinks we had fruit punch in different colors and got creative with the names. We also offered juice boxes, cut up fruit, snacks, chips, and popcorn for the kids. We also bought party trays from HEB and our favorite egg rolls from a our favorite Pho Restaurant.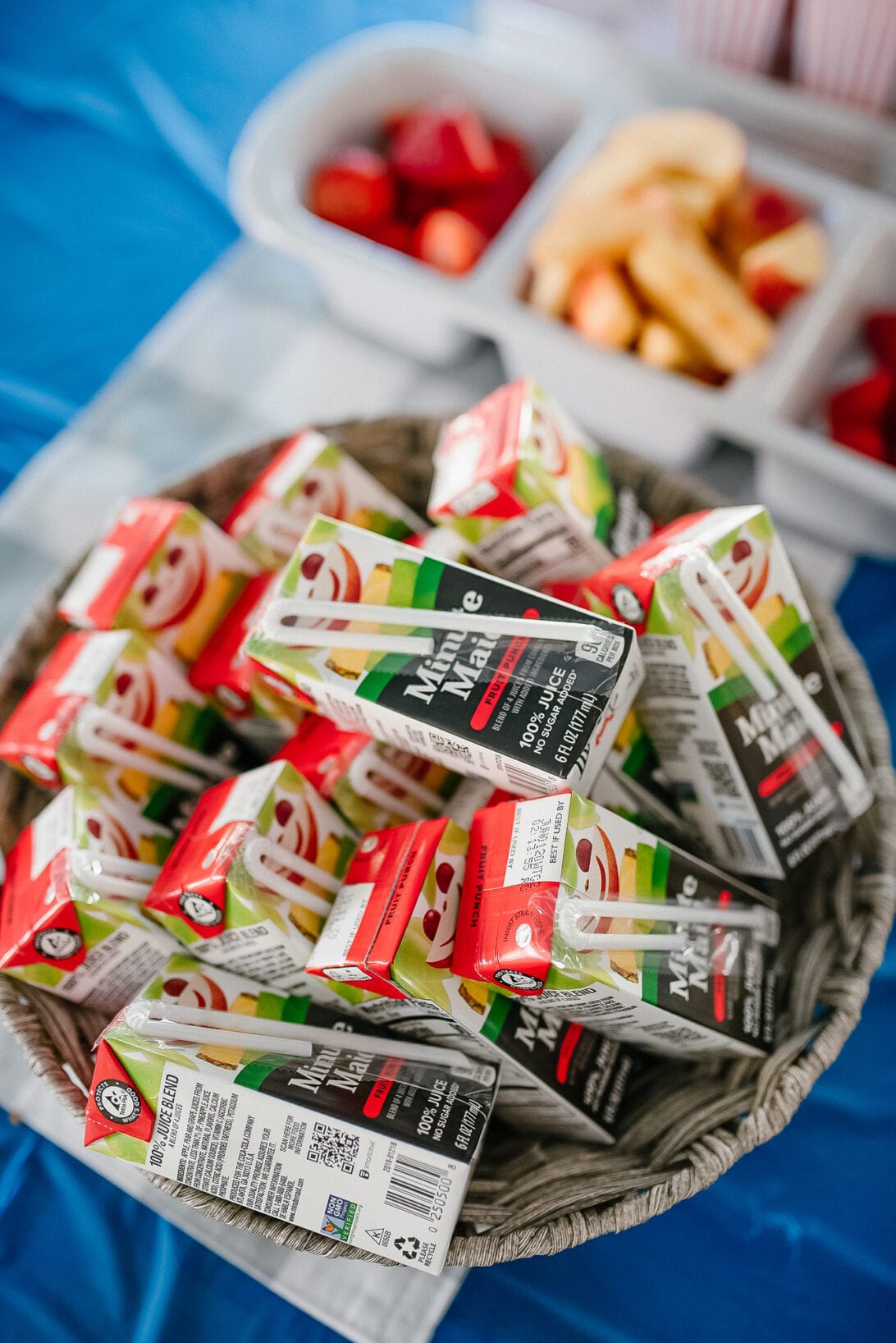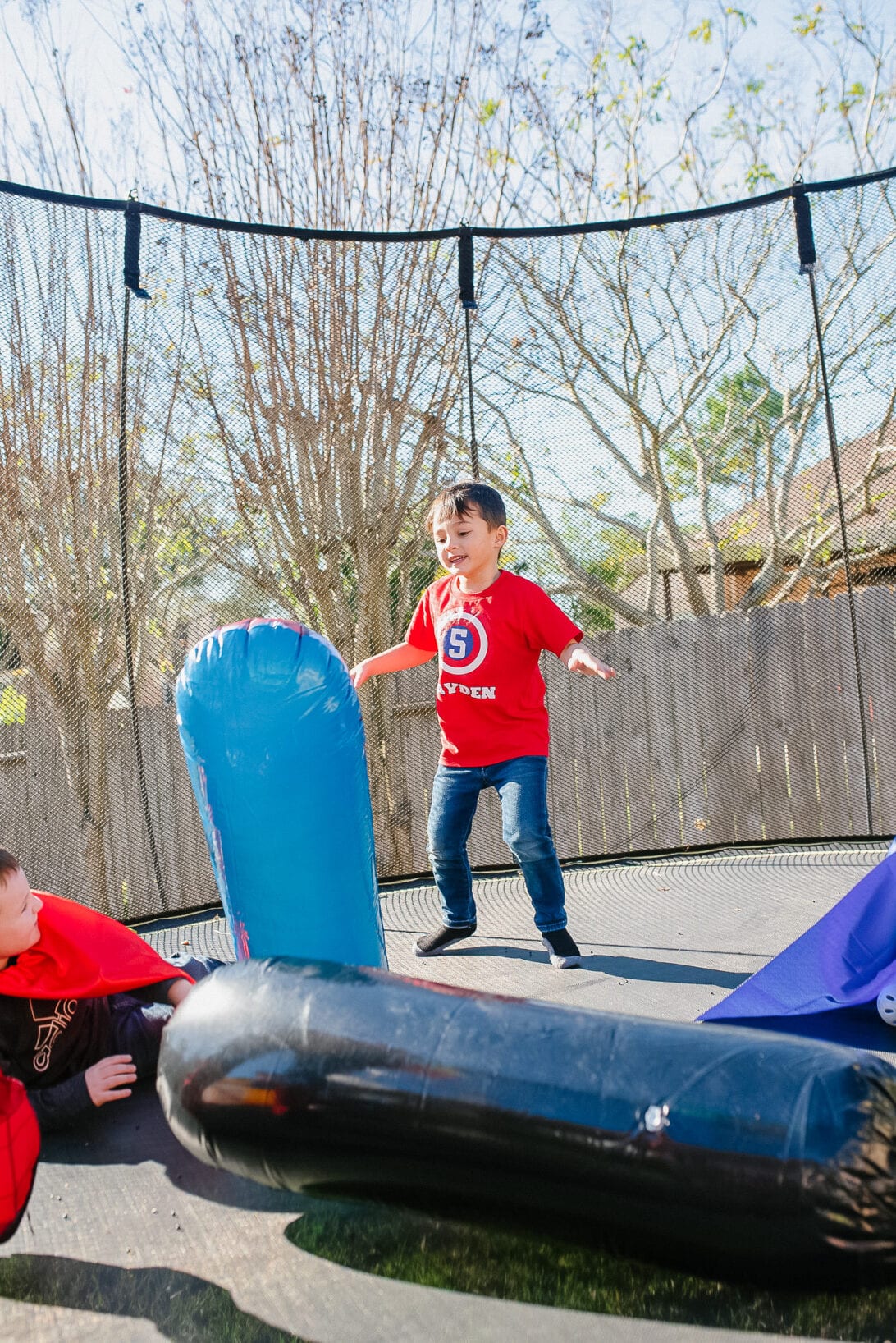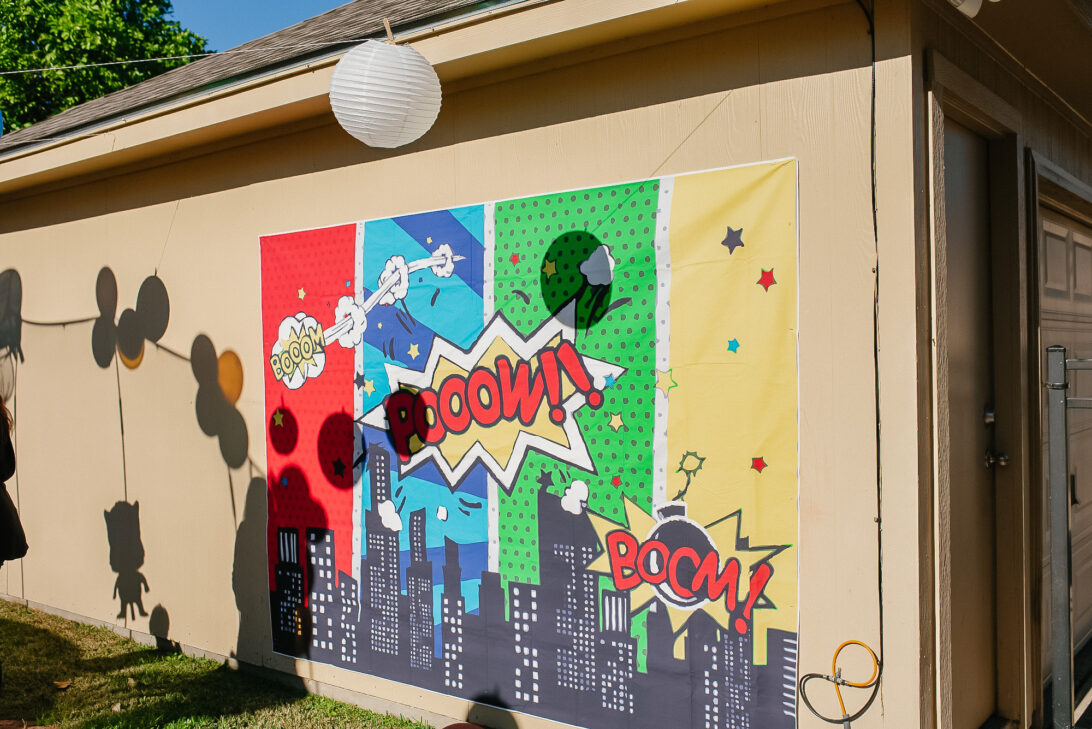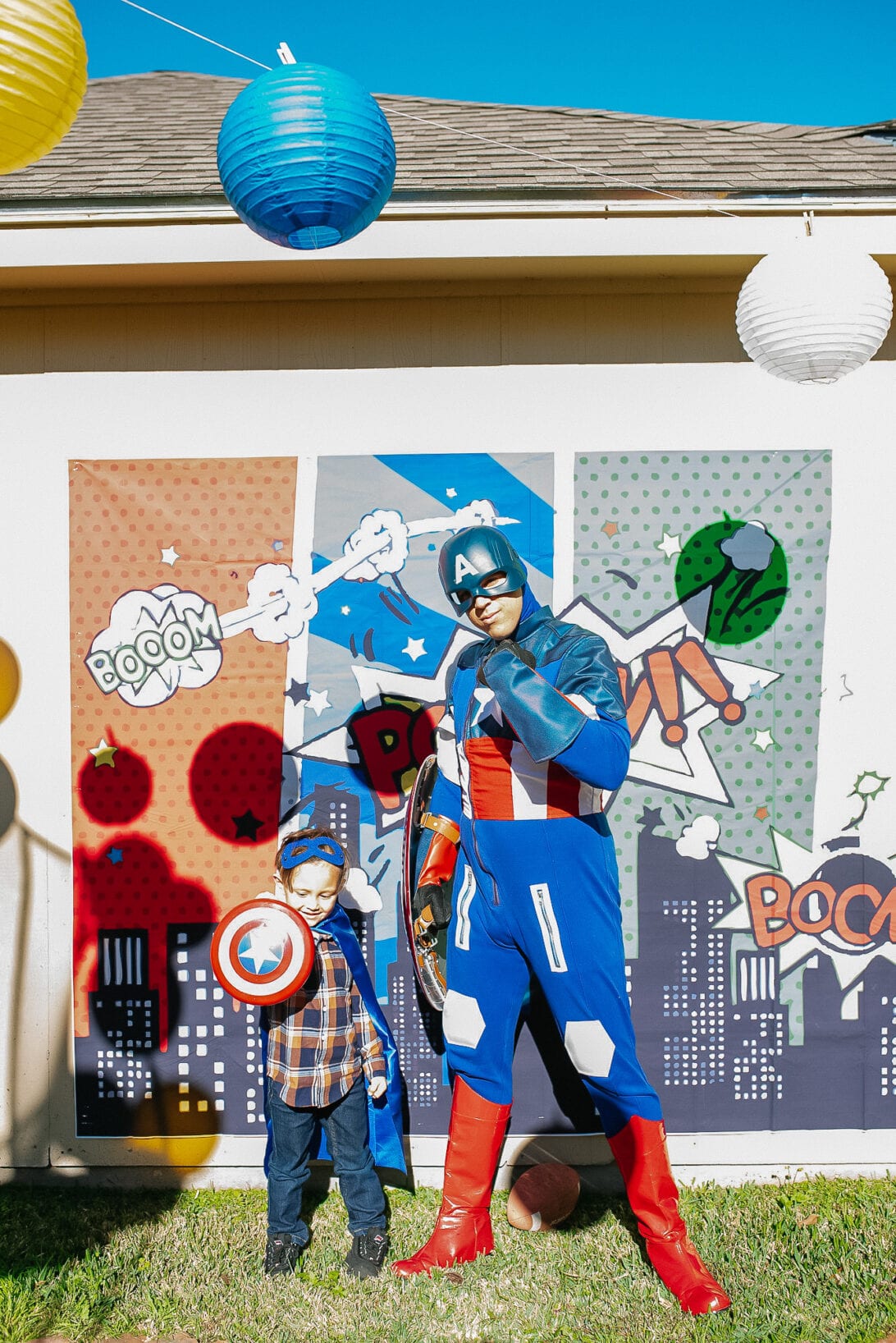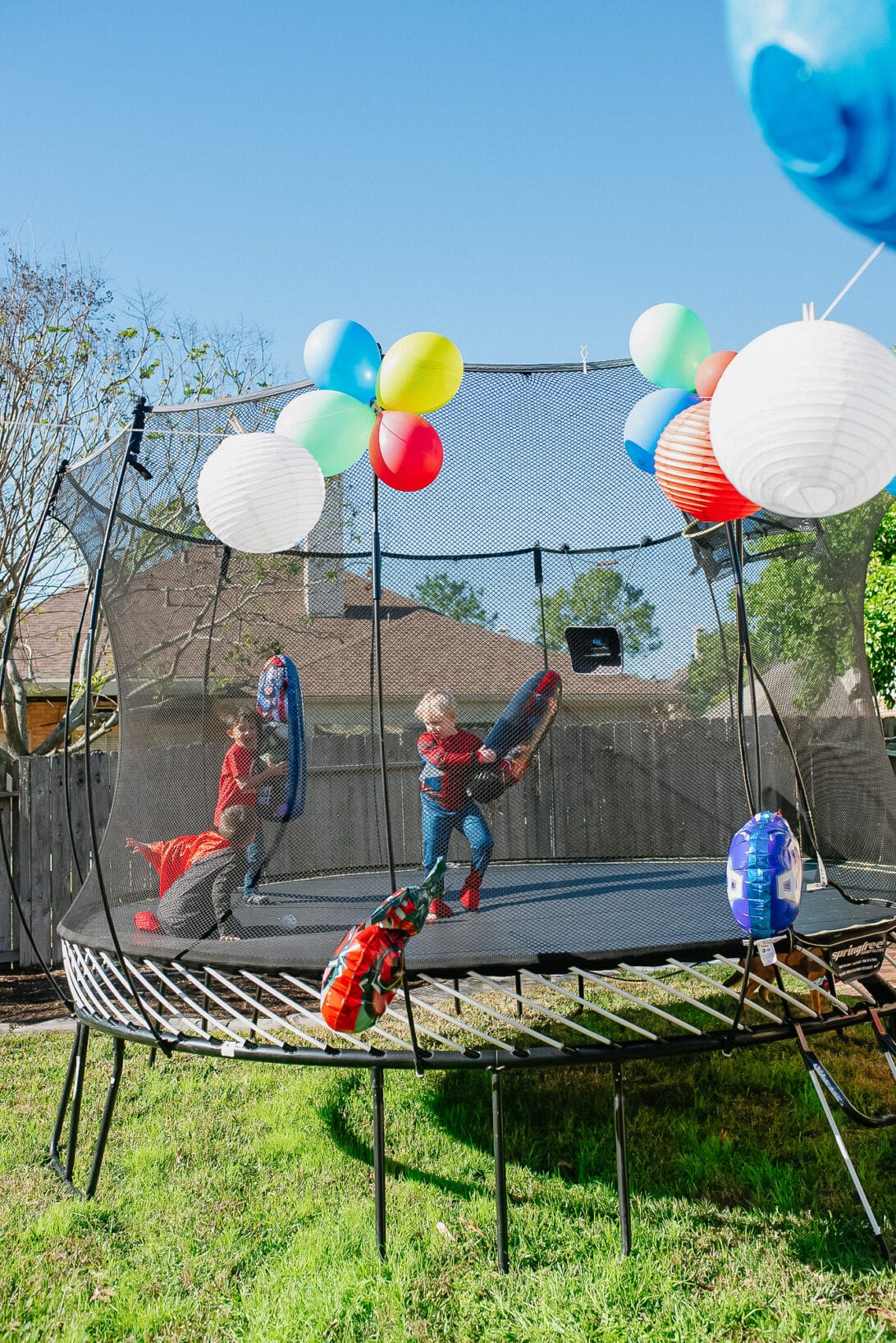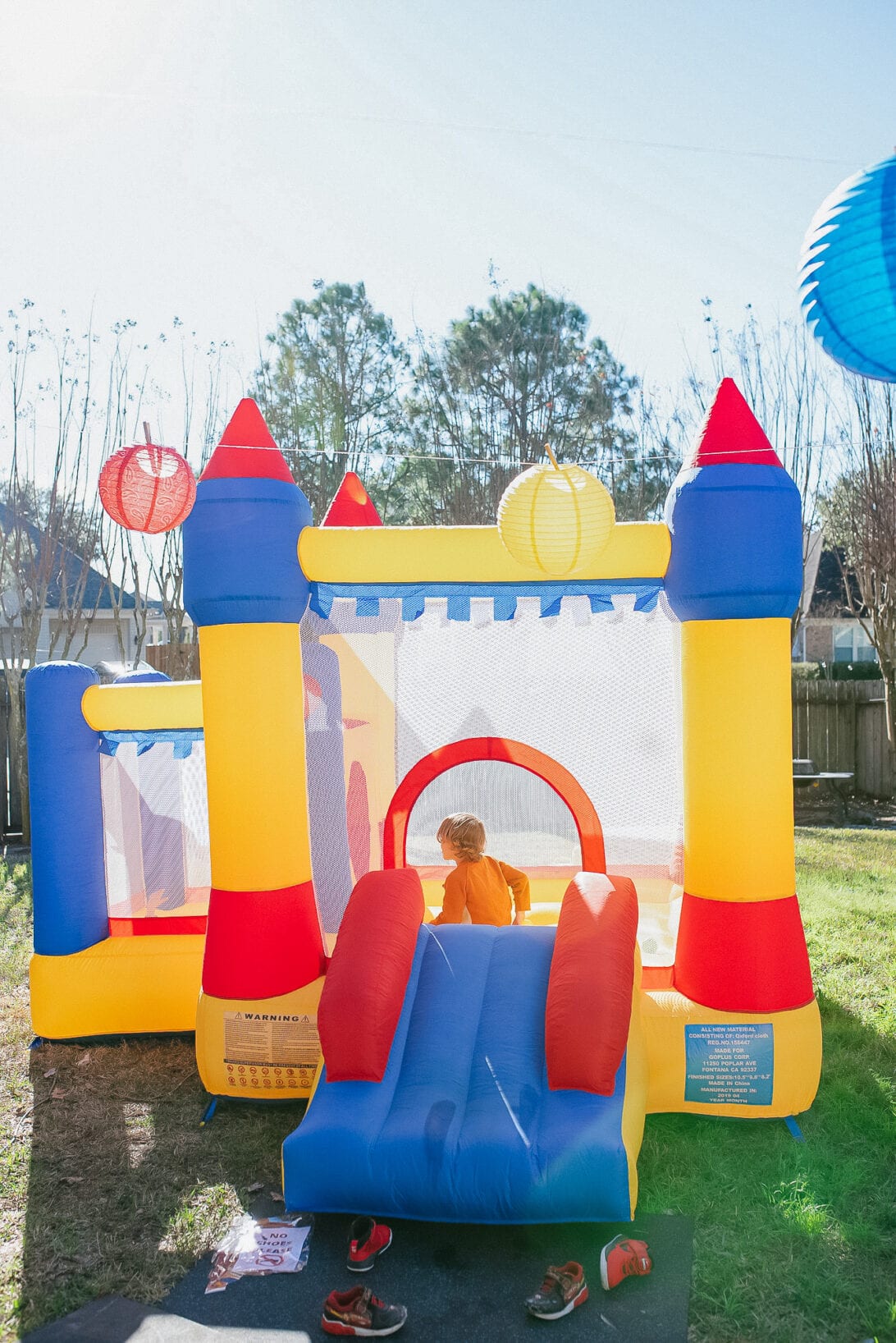 Outside we decorated with hanging paper lanterns, a canvas backdrop, and balloons. We also had our own bounce house for the little ones, and boppers for the superheroes to play with.
SHOP OUTDOOR DECOR: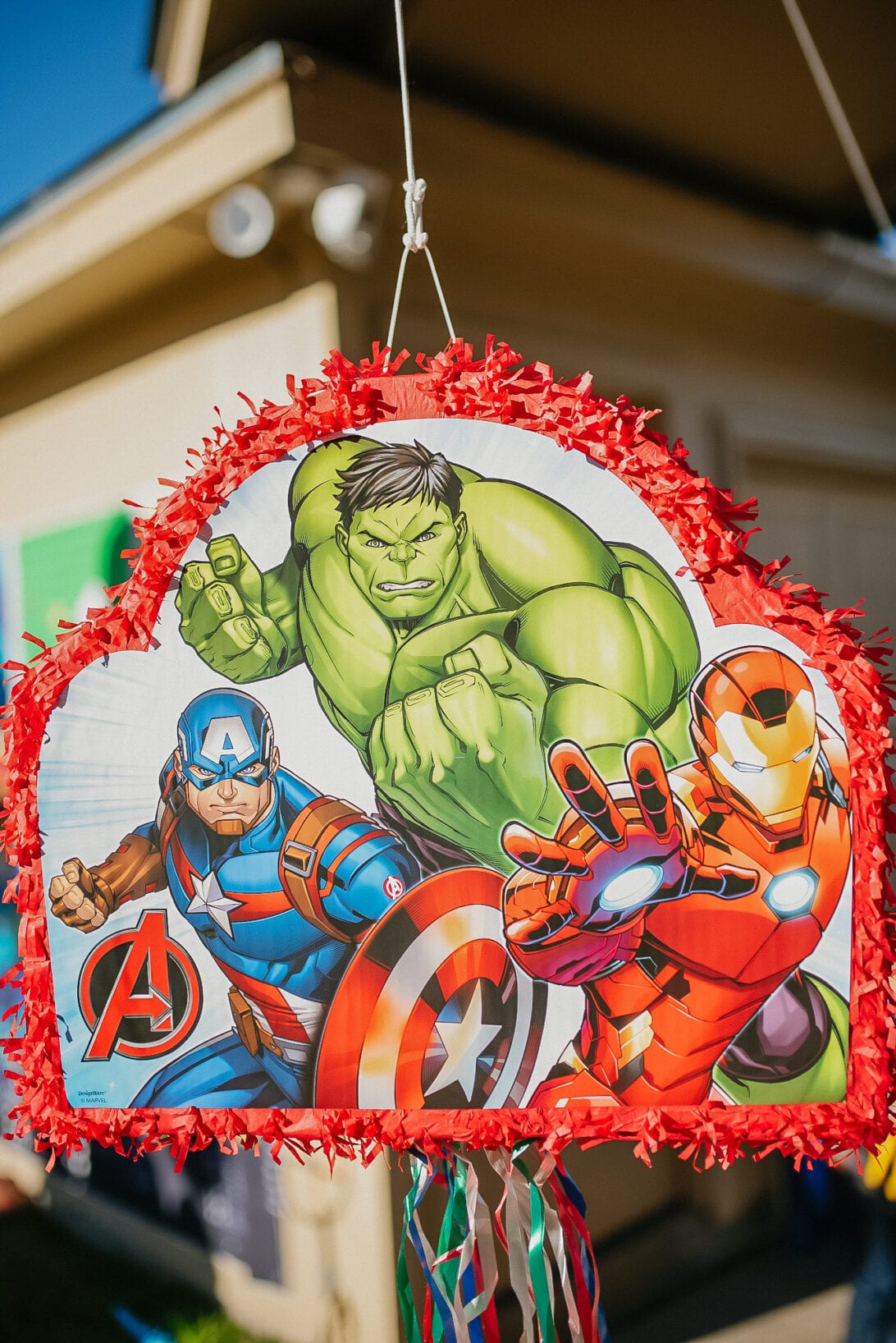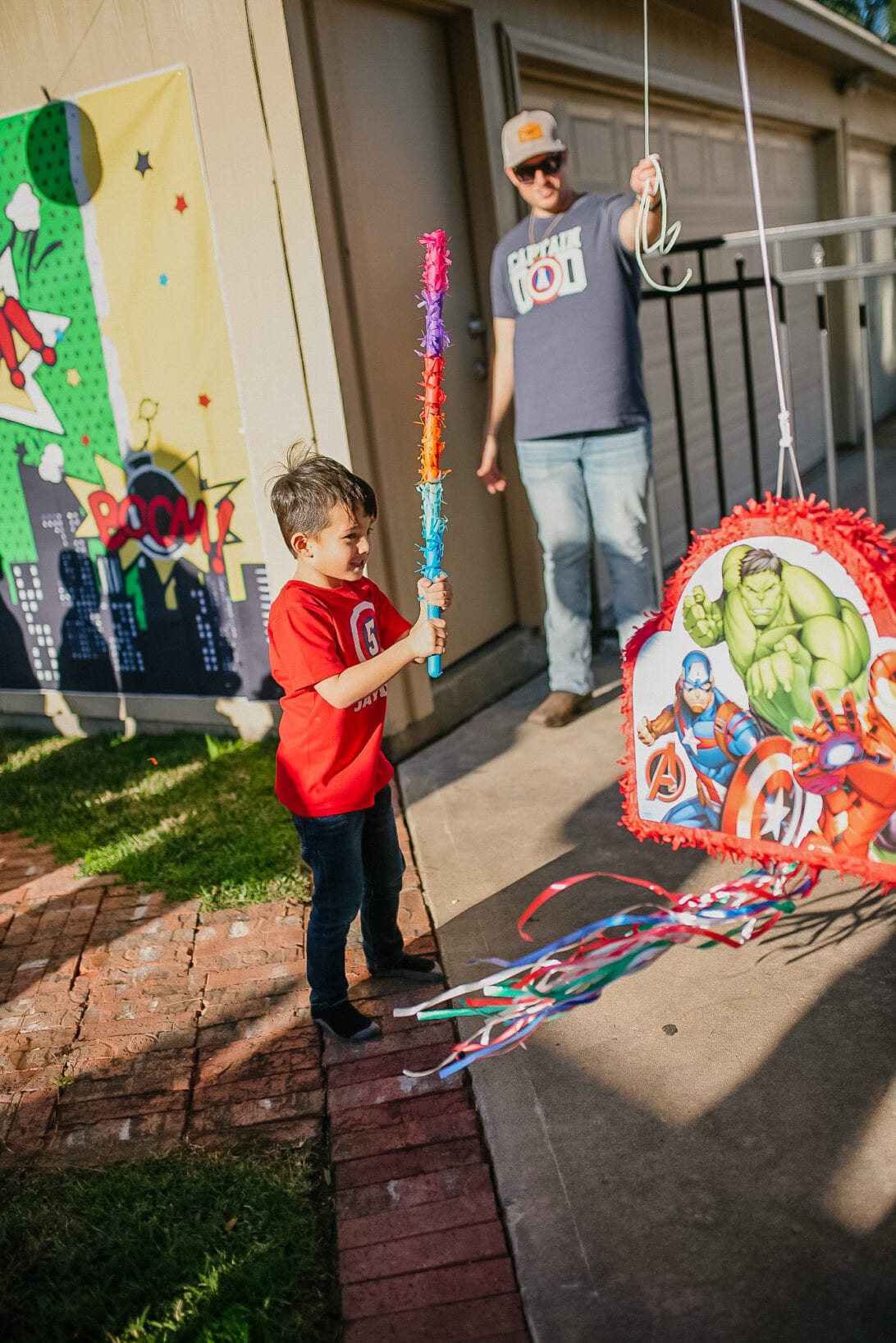 For our piñata we decided on small trinkets toys instead candy for our piñata filling. It was a hit for the parents and the kiddos.
SHOP Piñata :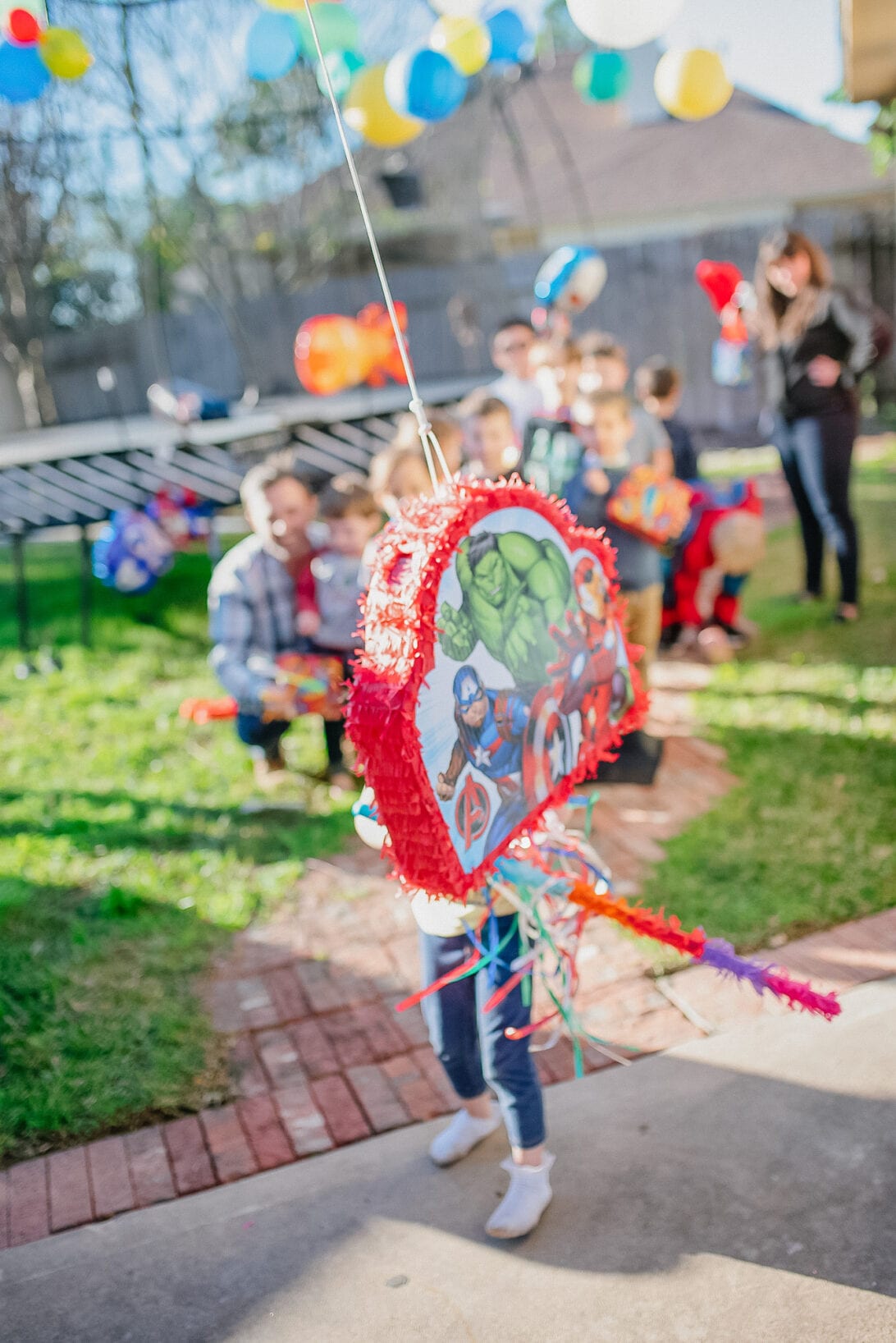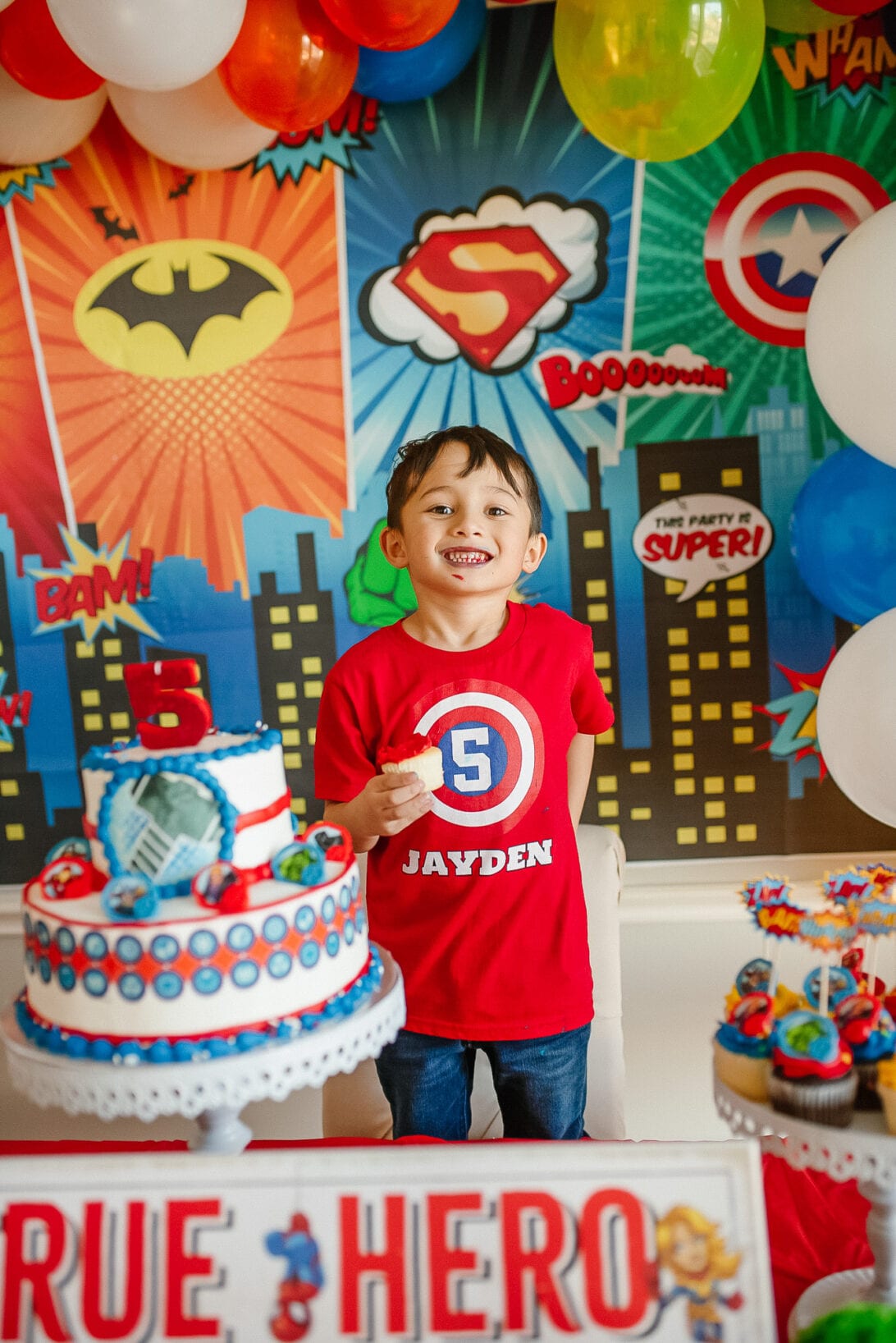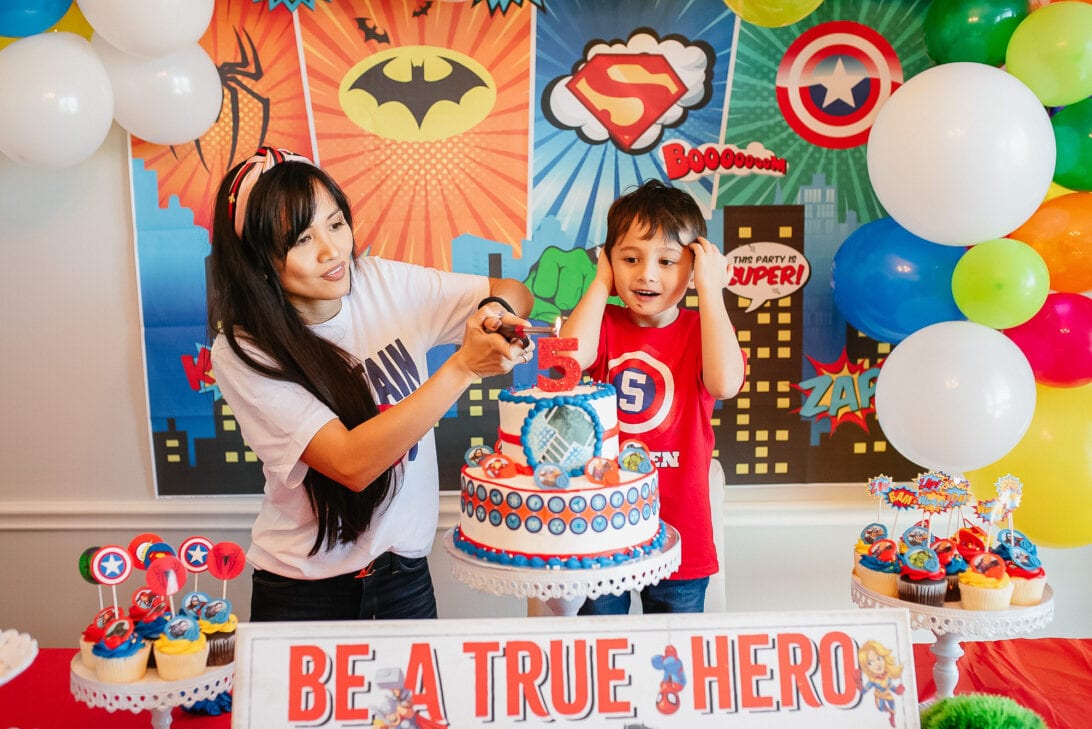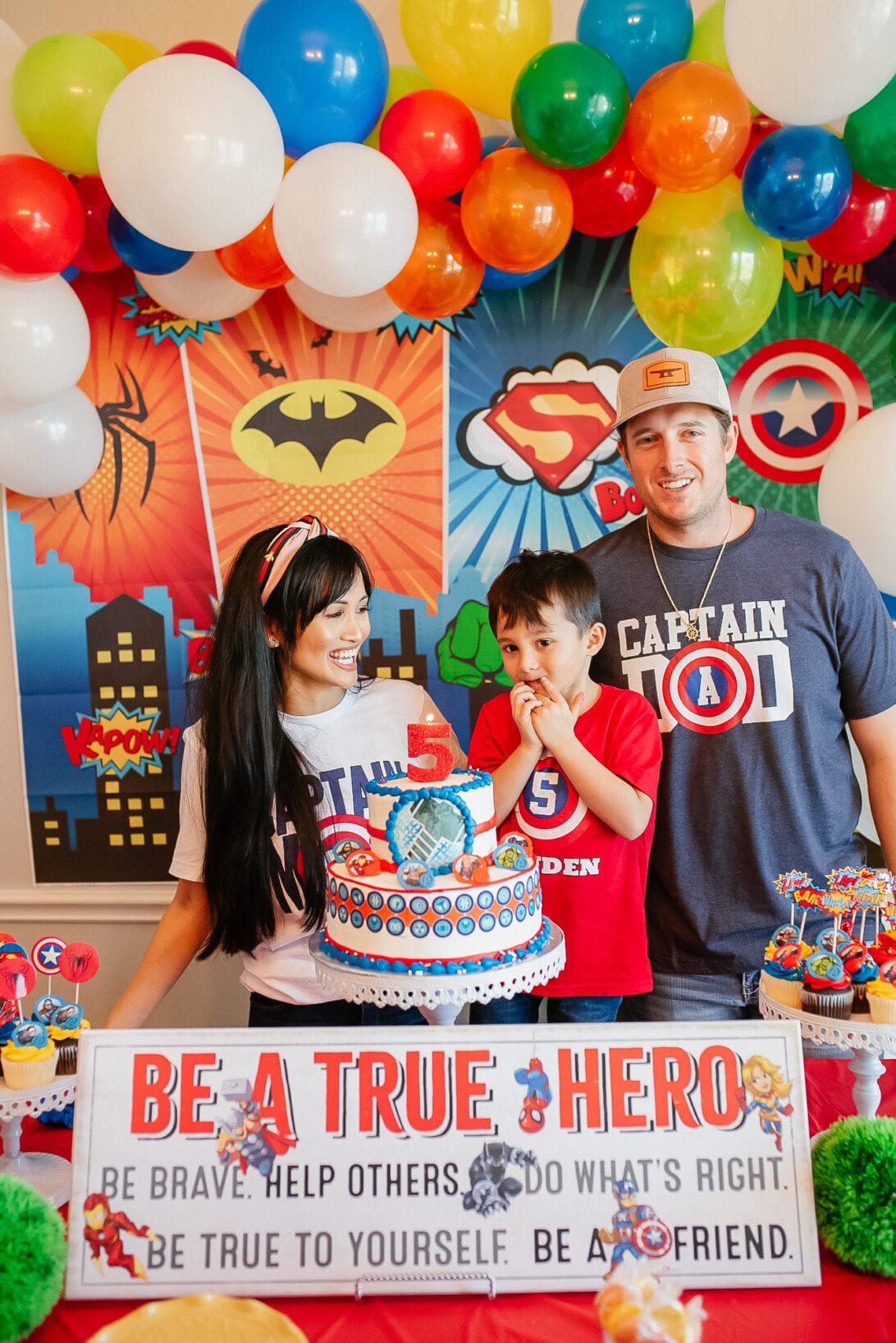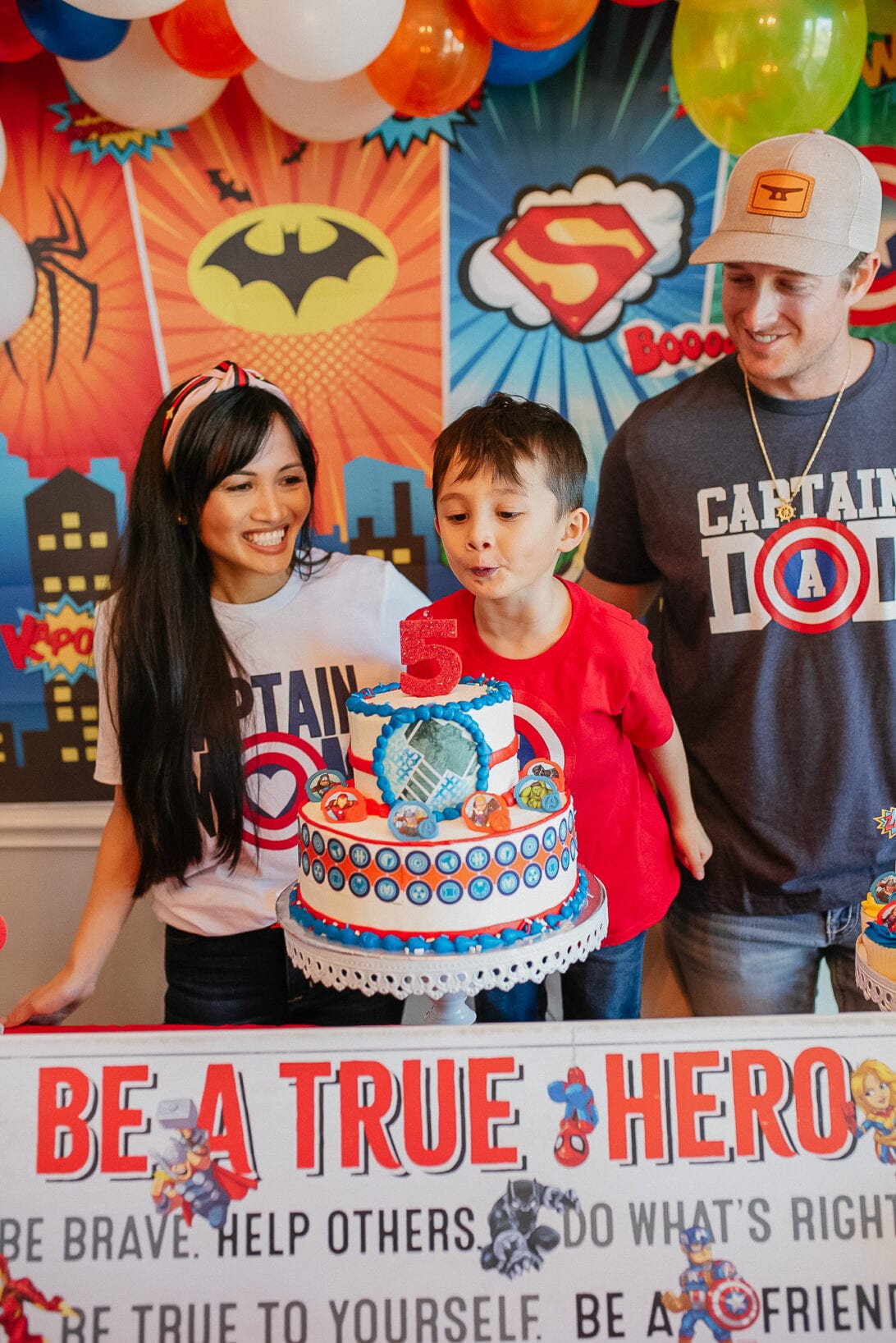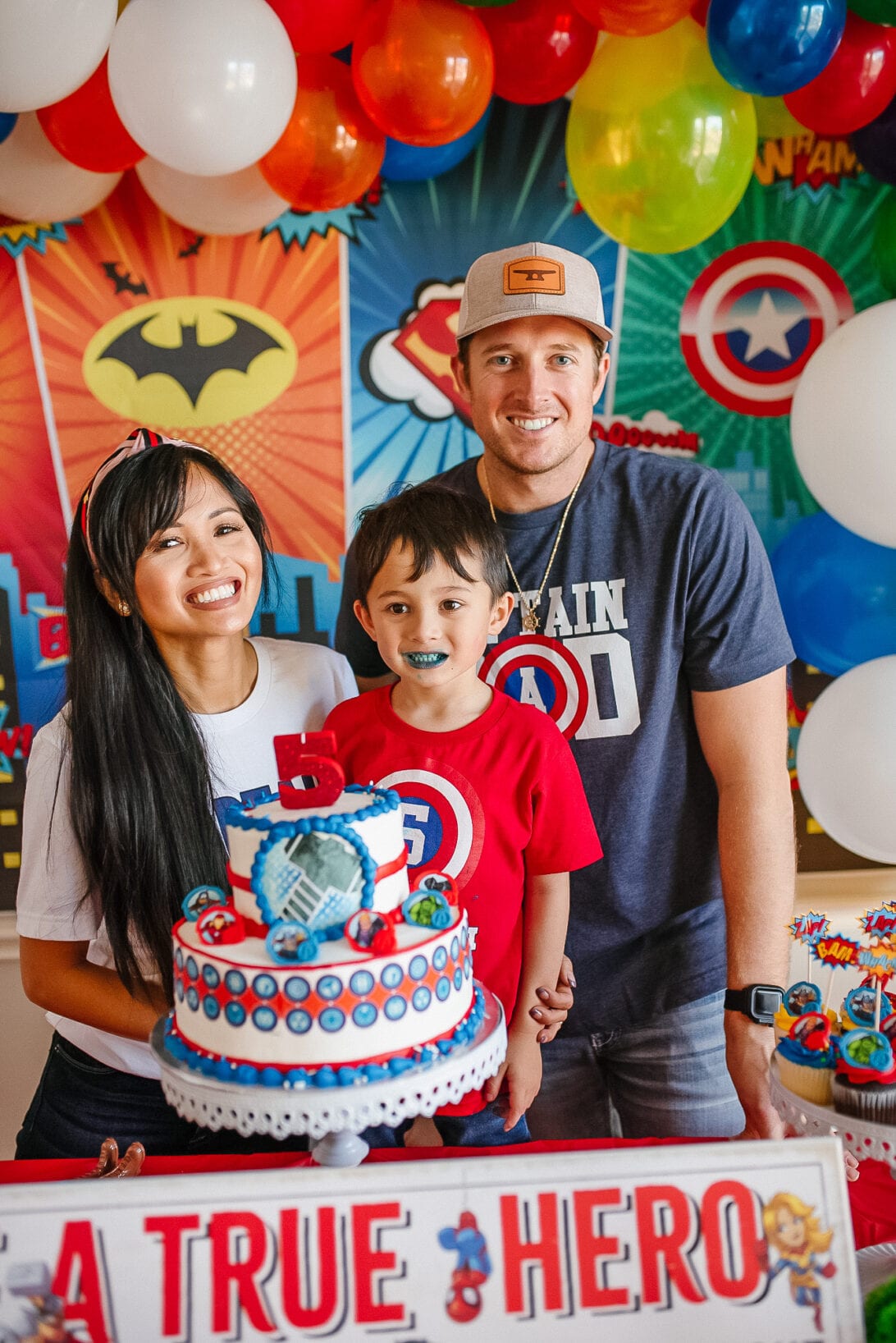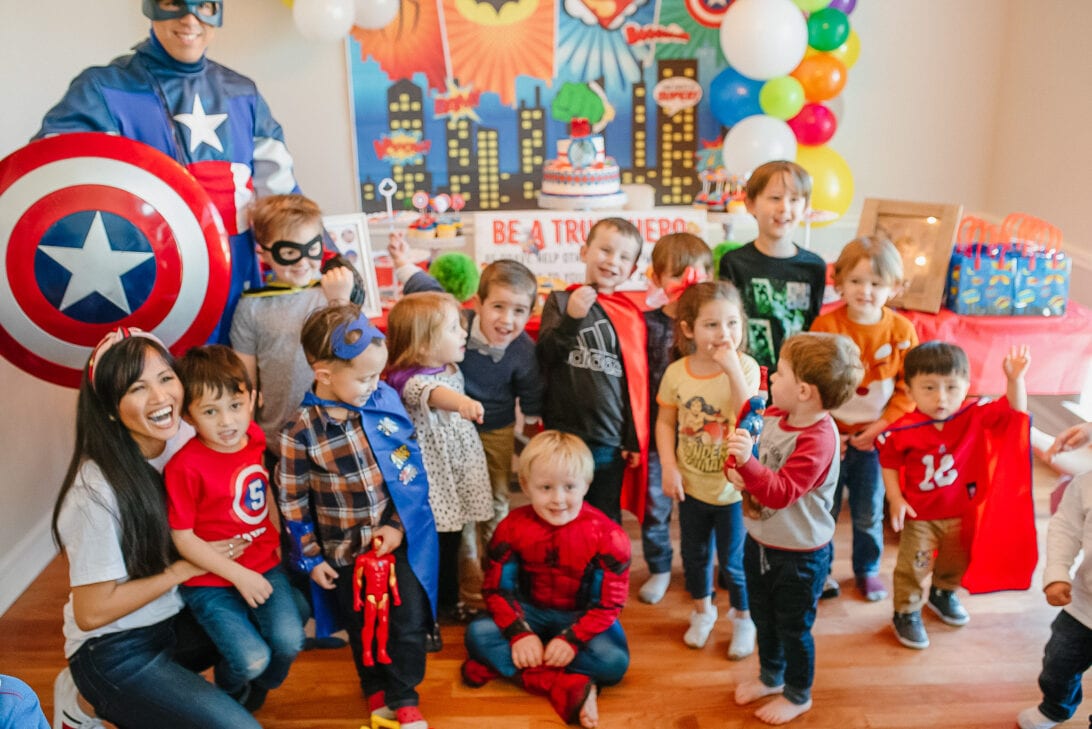 Entertaining five year old boys is not easy, but having Captain America there made it so much better. He kept the boys entertained while the parents got to sit back and actually enjoy the party. I would highly recommend Houston Party Princess Productions for party characters.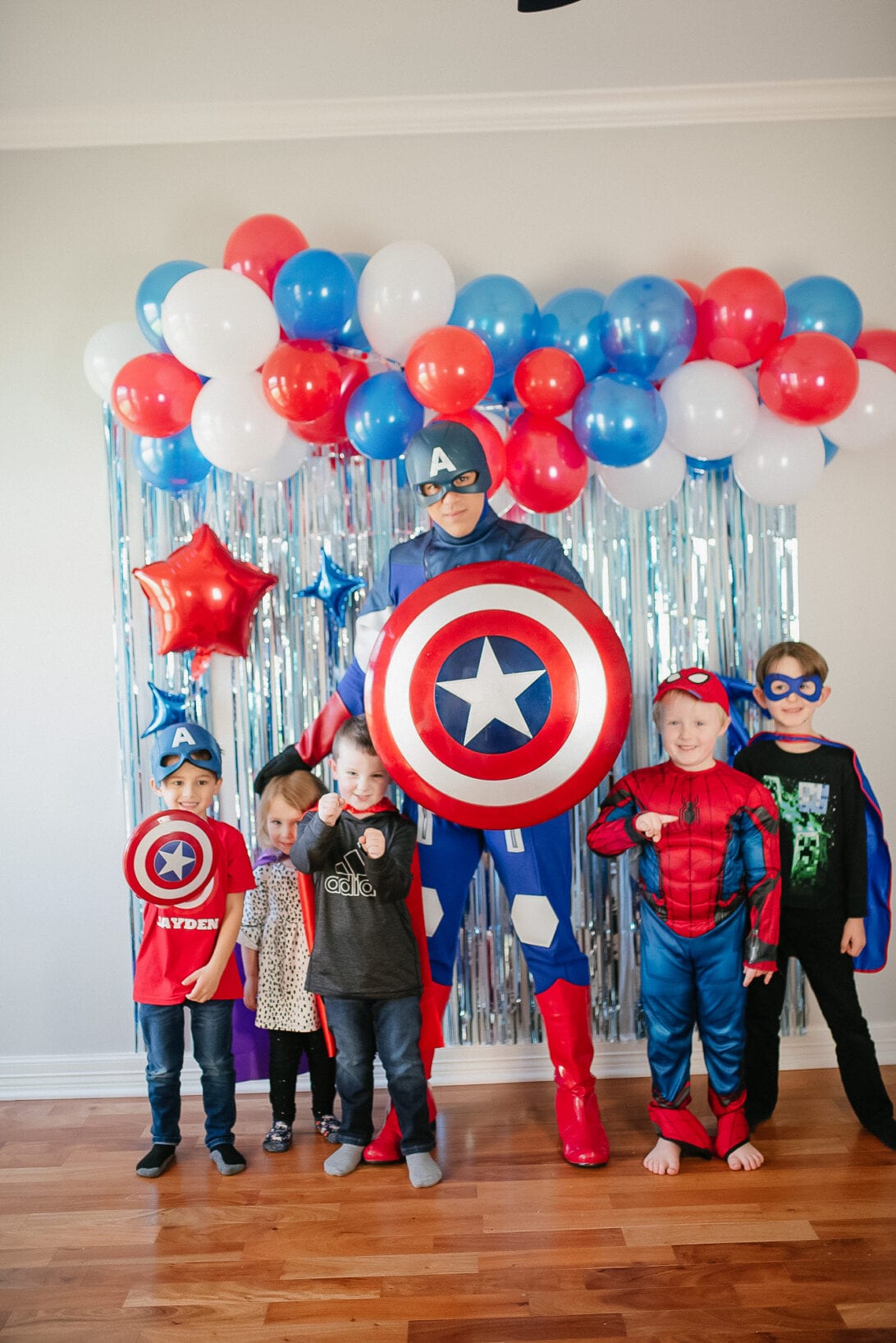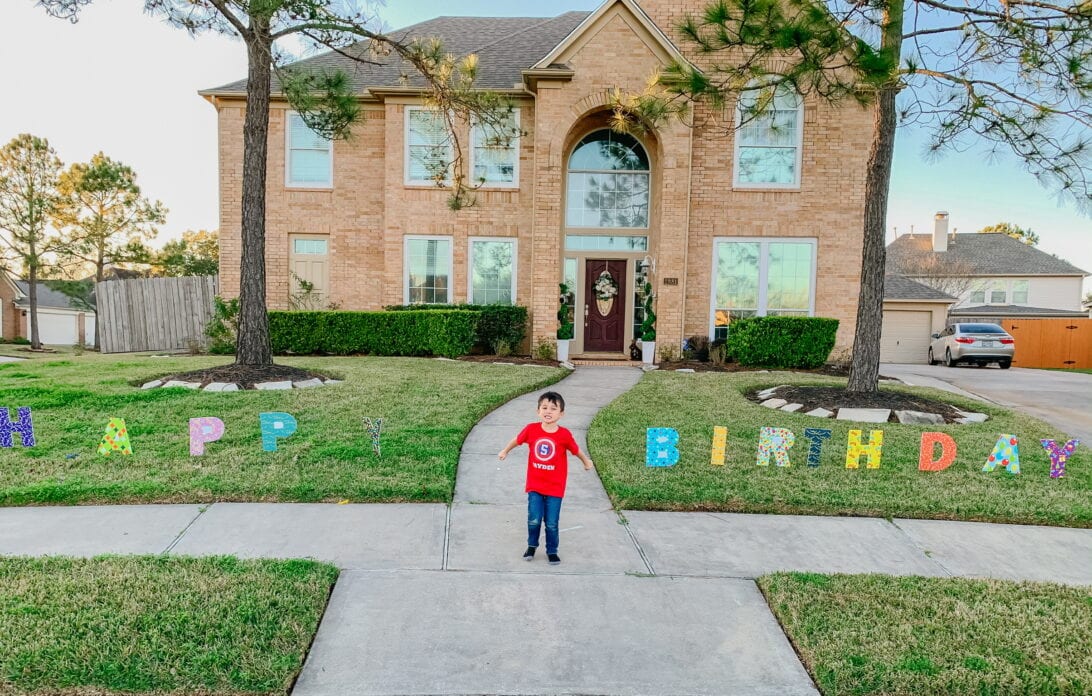 P.S. Subscribe for weekly newsletters so you never miss a single post!
Photos by BanAvenue Photography