When I say I don't do cardio, I mean I don't do cardio in the gym. But I am constantly doing cardio keeping up with my little man. Everyone always ask me how I stay fit, and I am not joking when I say being a boy mom. This little guy keeps me on my toes, whether it's asking me to play baseball with him, or being his jungle gym he likes to climb and jump on, this momma gets her daily workout just trying to keep up with this busy toddler. Today I am sharing activities you can do with your toddler to replace your boring cardio routine!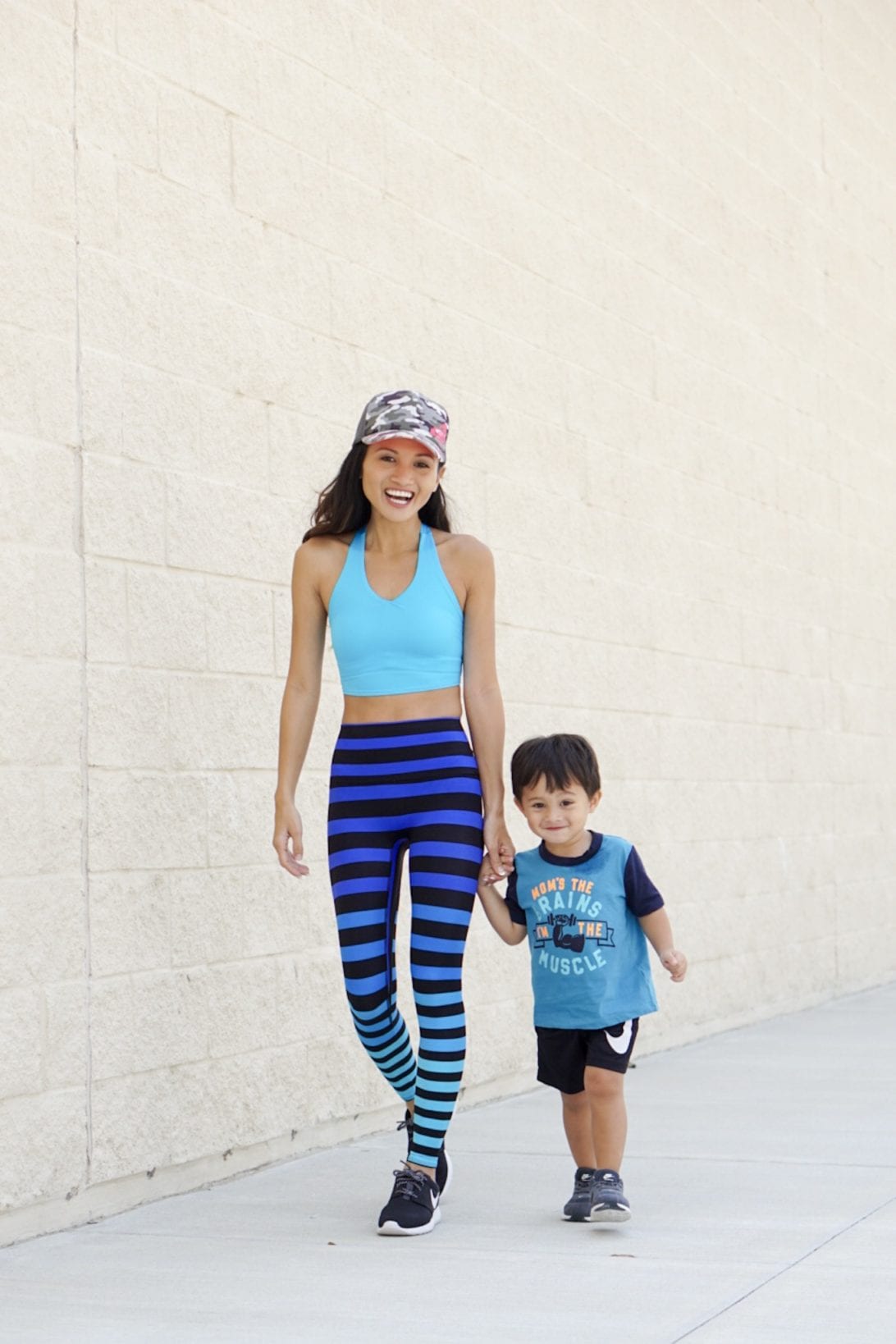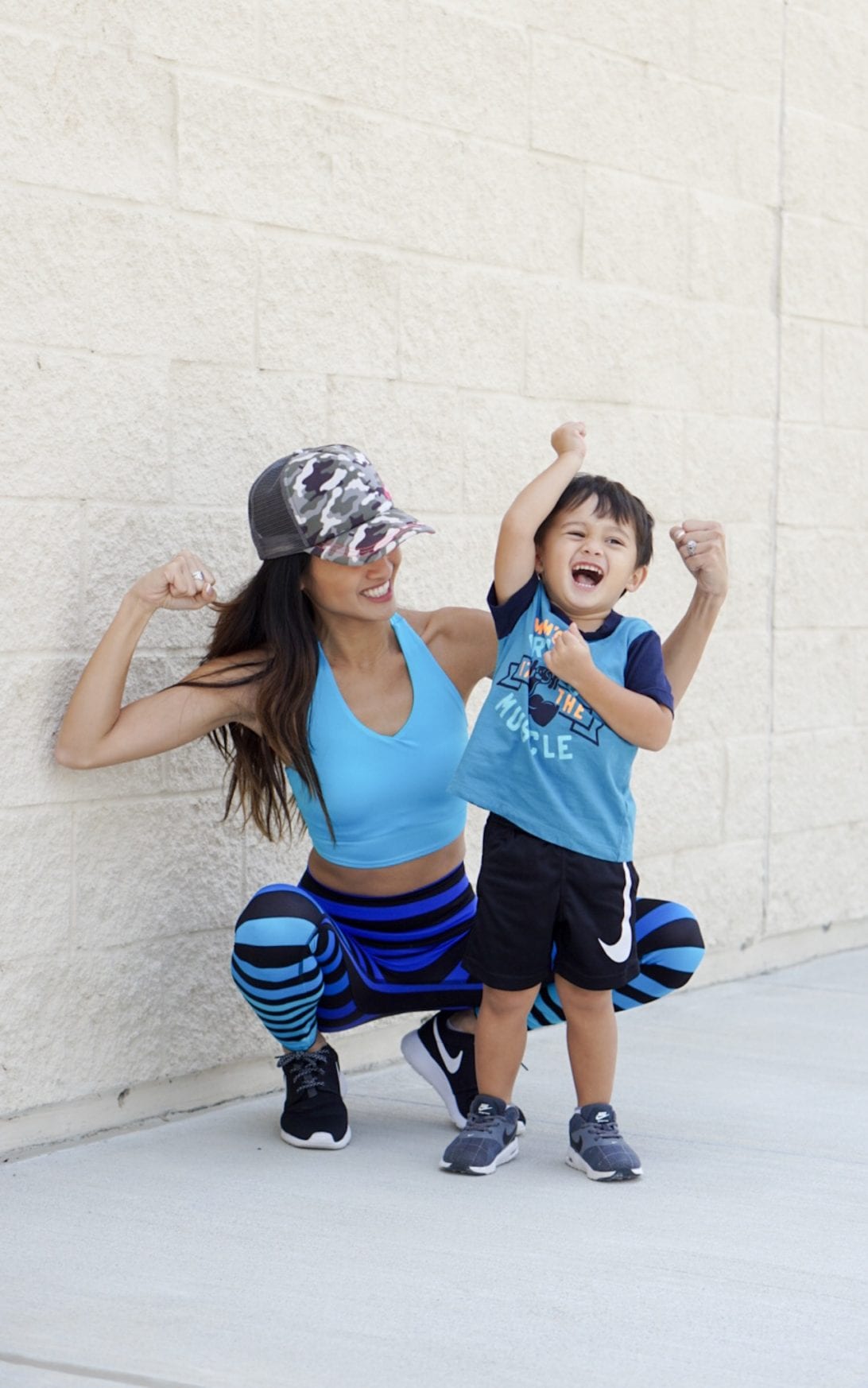 5 Activities You Can Do With Your Toddler to Replace Your Boring Cardio Routine
1. Go to a park
With the weather cooling down there is nothing like getting all that energy out in the park. We usually bring a ball to kick or throw around while we are there.
2. Play hide and go seek
 We literally chase each other around the house followed by our dog chasing after us. It is a nuts show when the pets get involved too but they love it! I swear my child has more energy than the energy bunny. 15 minutes of this and I am wore out.
3. Bike around your neighborhood
Jayden loves to go on bike rides, plus he usually falls asleep half way through the ride, but now he's getting old enough to wheel himself around in a tricycle.
4. Jump on trampolines
Usually Jayden is jumping  on our couch or bed, but we do take him to tumble classes to get his energy out and usually they have classes that moms can participate in too.
5. Wrestling
My kiddo loves to wrestle and usually I am the one getting jumped on. It is a great upper body workout too trying to fend yourself from your wrestle mania child!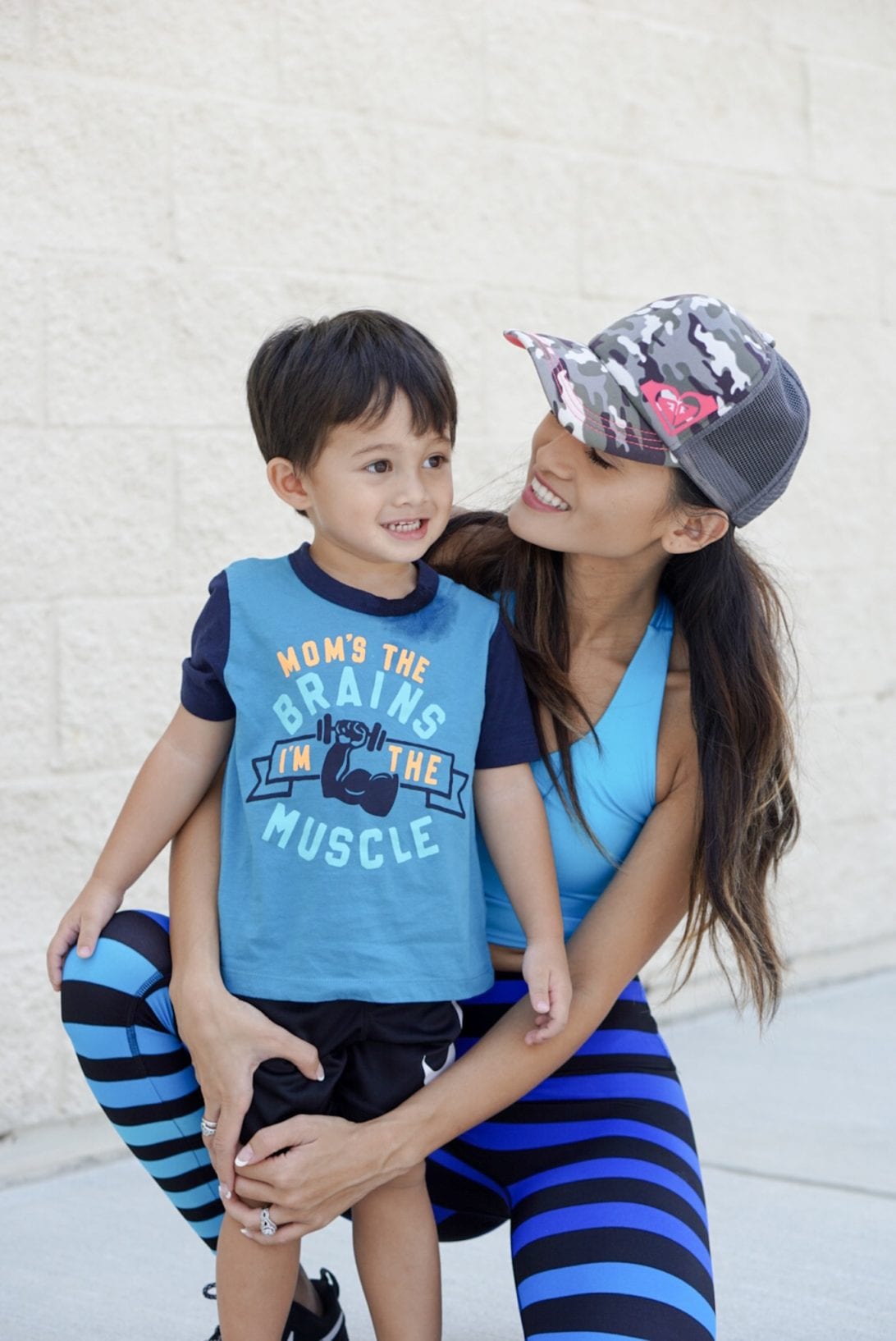 SHOP THIS LOOK:

How adorable is his little smile. I can't get enough of my little man. He is a mama's boy, and I love all the extra kisses and hugs. This outfit is from K-Deer. They have the cutest mommy and outfits too!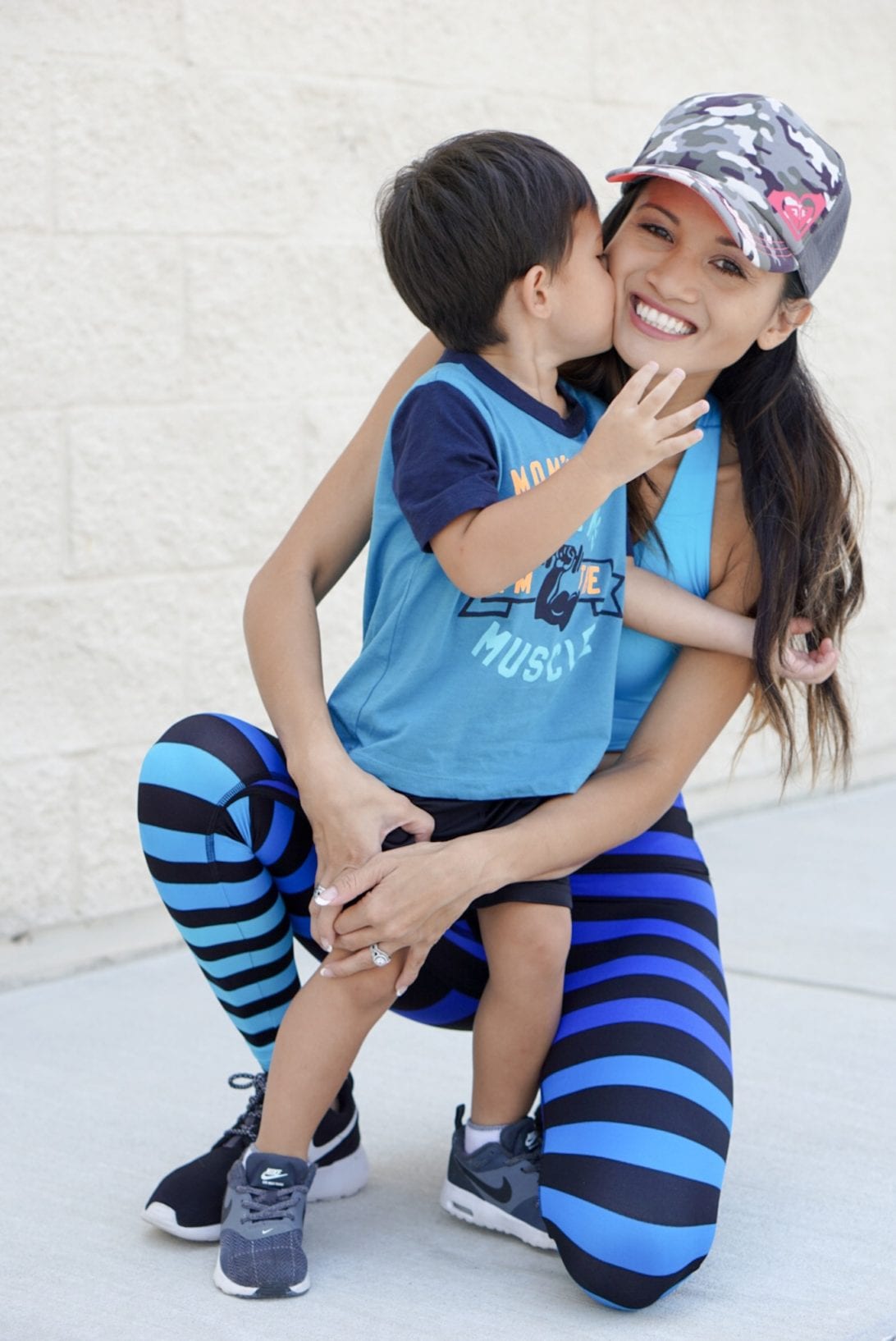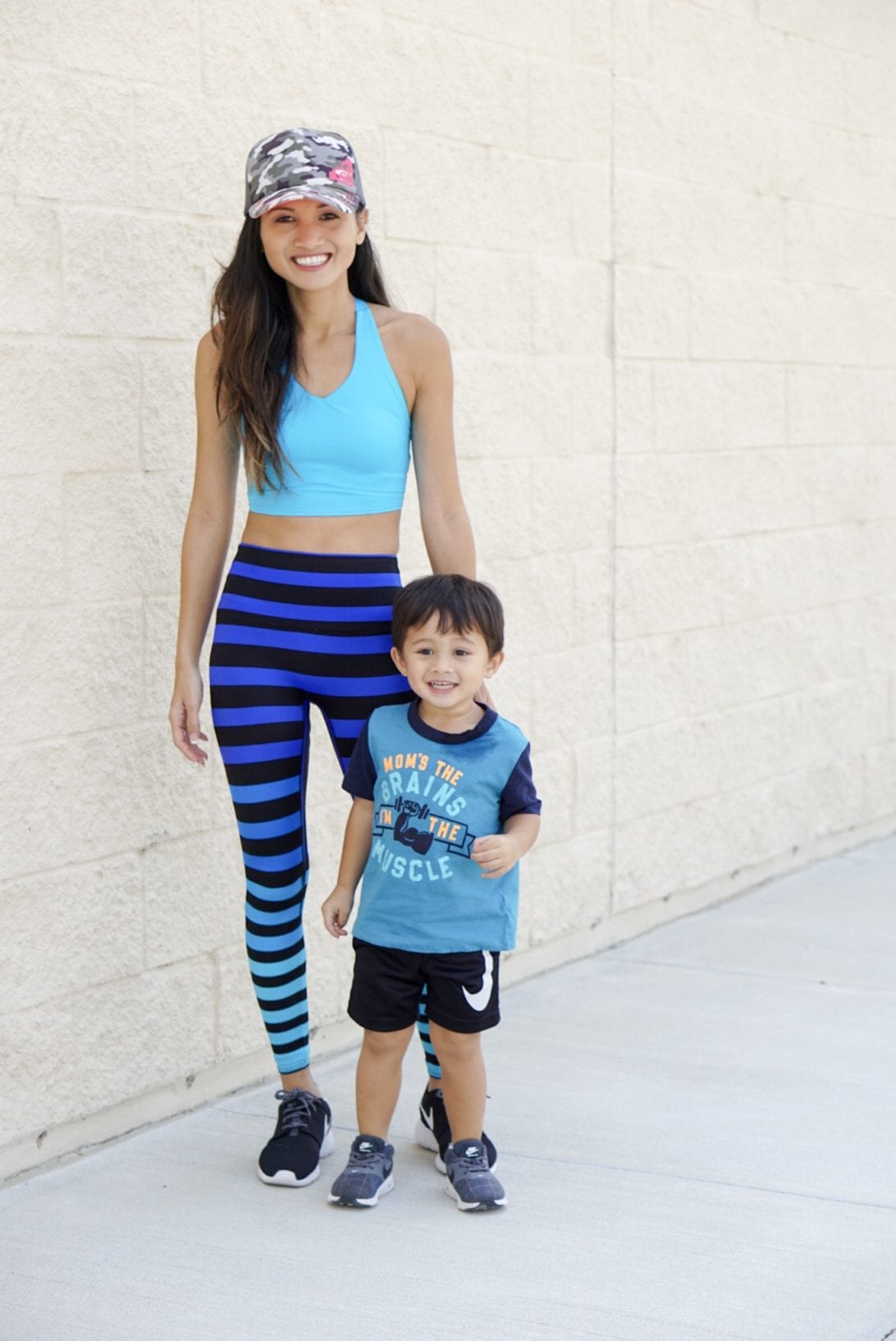 I hope you enjoyed these 5 Activities You Can Do With Your Toddler to Replace Your Boring Cardio Routine. What are some fun things you and your toddler like to do to burn off some energy? By the way for all you moms out there, if you haven't watched this new commercial by P&G, get your tissues ready. It really resonates with me, because when I look at my son I see an endless possibility with no limits to what he can do, and I hope I can be there every step of the way to help him see that in himself. Have a great weekend everyone!