Can you believe it, Halloween is only a week away? I'm especially excited about this Halloween because my husband will be off to spend it with us. And on top of that he is actually wants to dress up this year.  Our family costume theme is "Out in the great big blue ocean…" I fell in love with these cute mermaid leggings from Tipsy Elves. They are cute, comfortable, and easy to run around with my active toddler in. I had so much fun with this easy mermaid make up tutorial. Watch the video on how you can create this easy mermaid makeup tutorial, and see our family costumes below!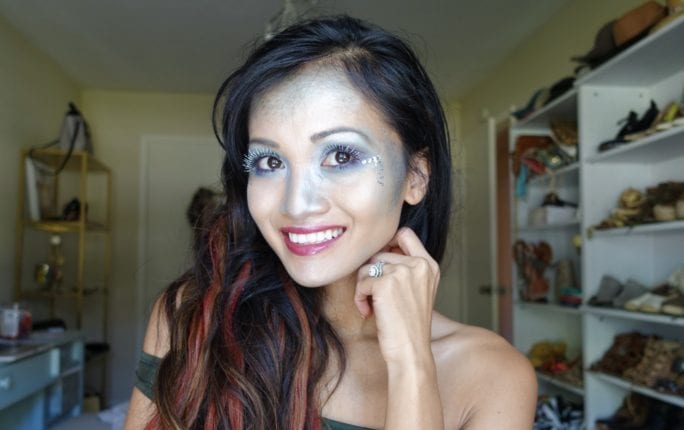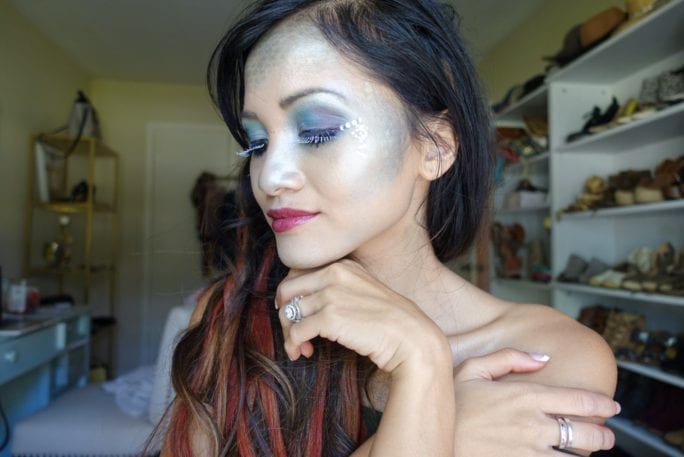 SHOP THIS BEAUTY LOOK:

I loved getting to use all these gorgeous colors for my mermaid makeup tutorial. I linked a similar palette above. These extensions were the perfect alternative to getting a full blown wig.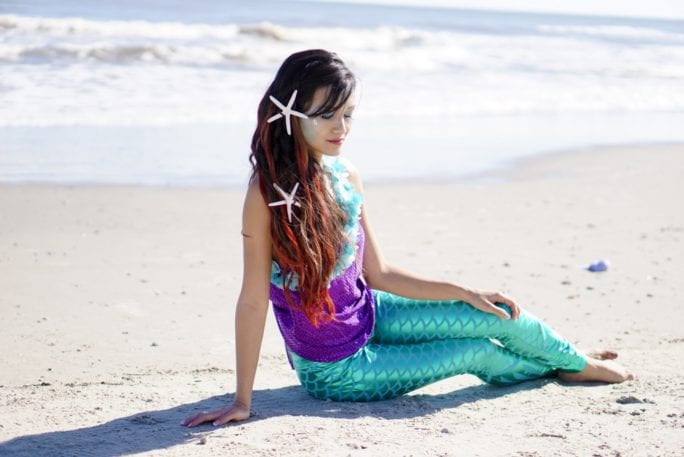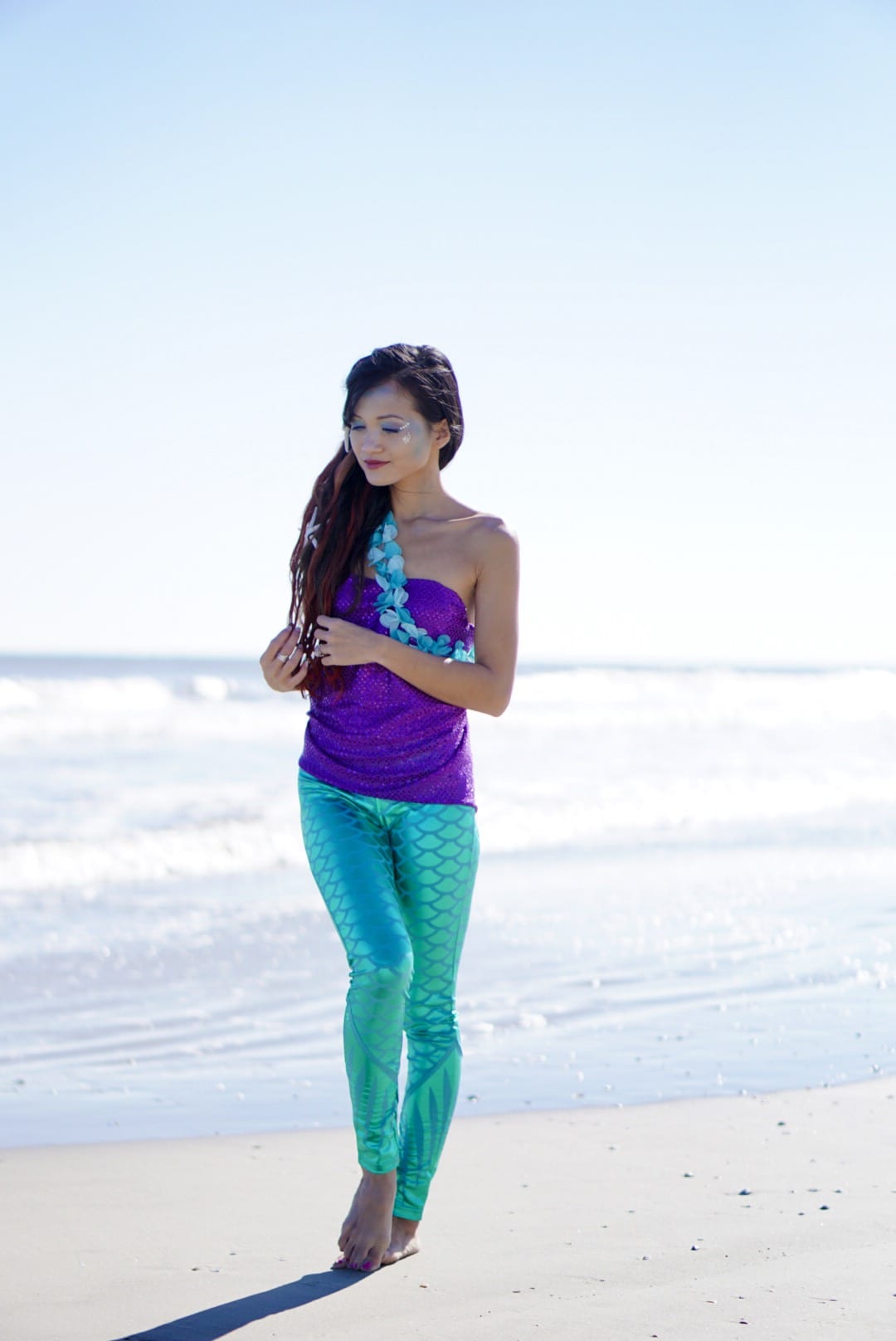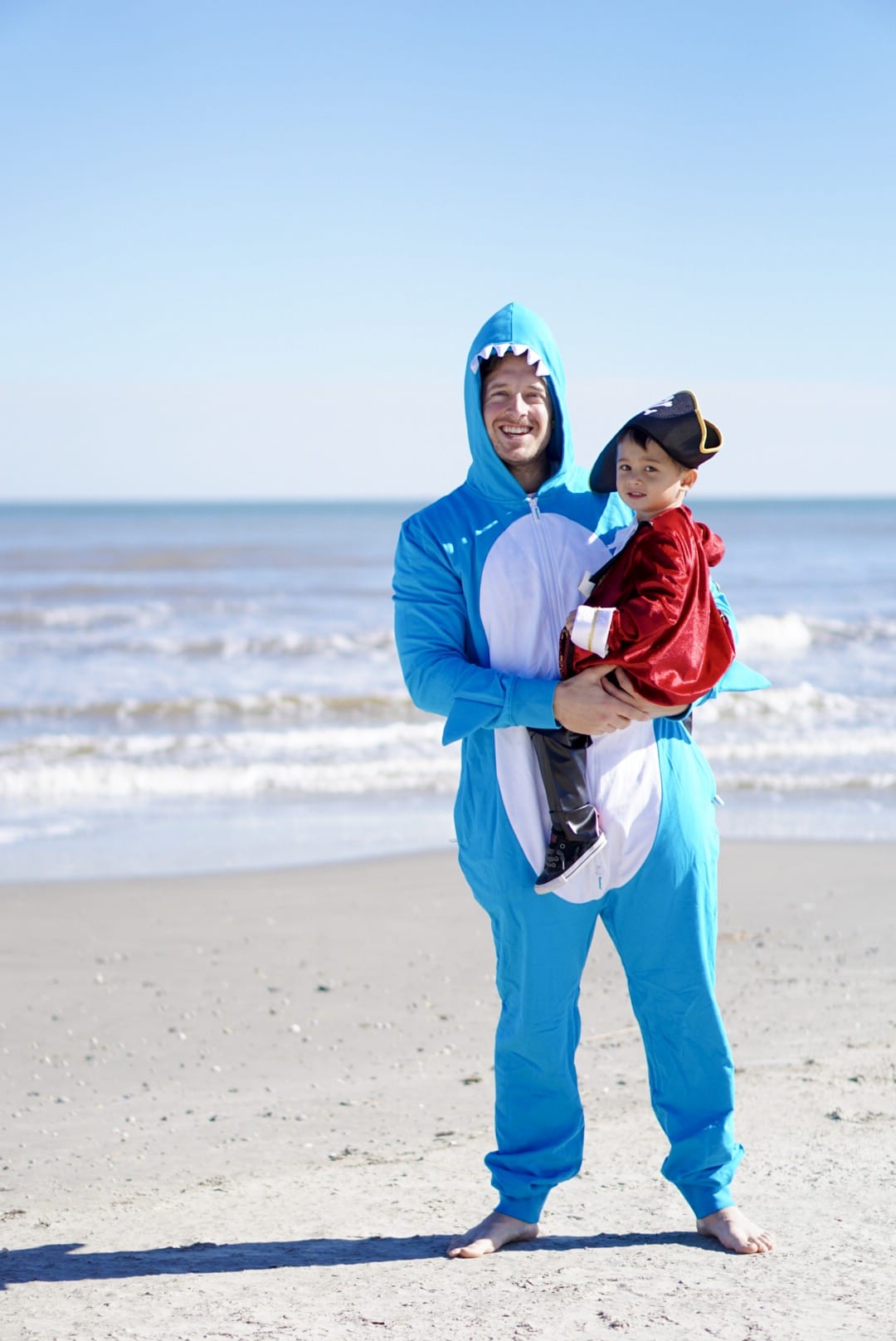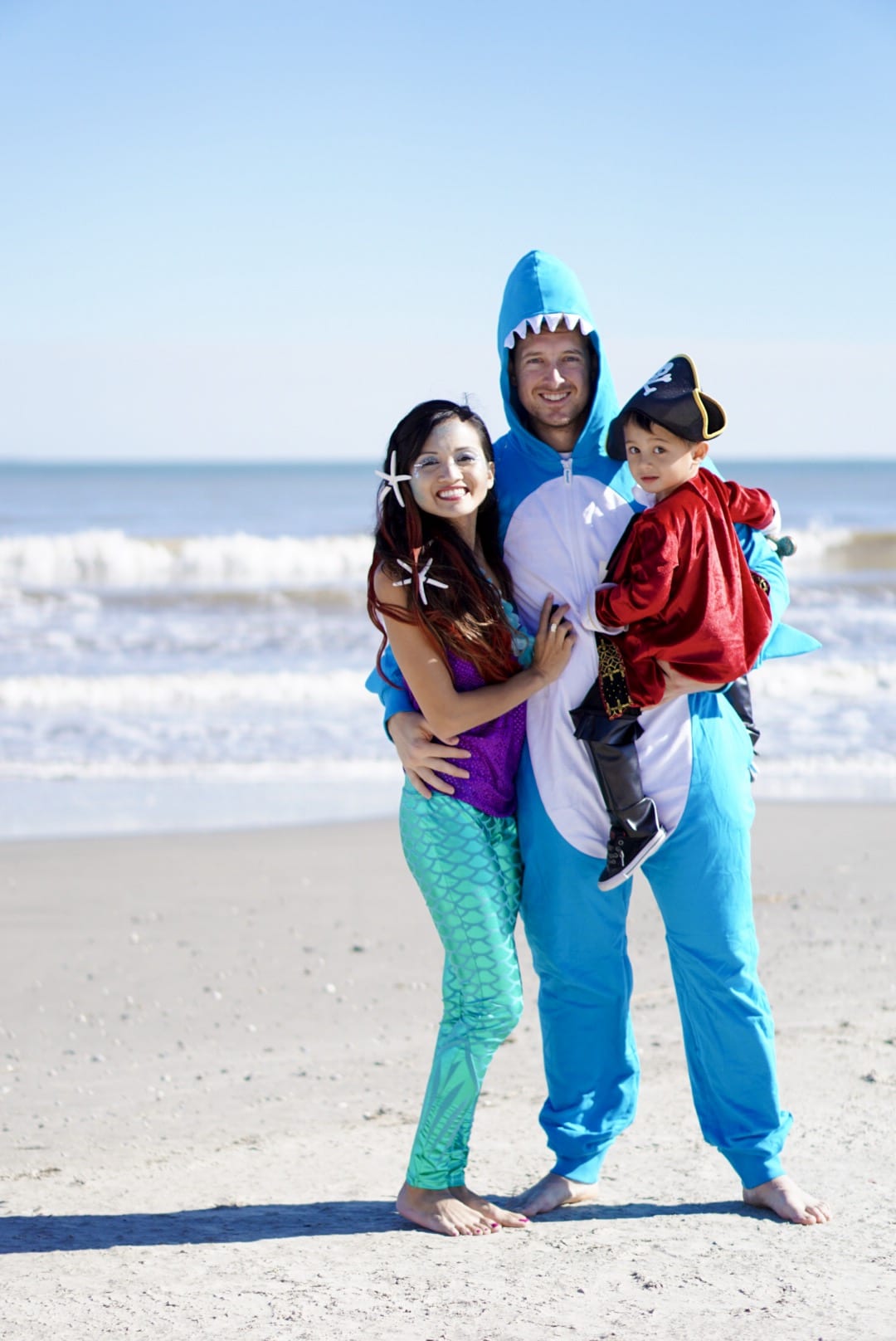 Alright guys, so how cute are my boys? My husband is such a goof ball with his shark outfit. My son wanted to be a pirate like Kwazii from his favorite show Octonauts. If you have never seen that show I highly recommend it. As a mom it is one of the first kid shows that I actually enjoy watching on repeat. In fact I am pretty sure I can sing the whole theme song lol. It really is a great educational show for kids, and Jayden loves it. He loves sea animals, going to the zoo, and pirates. I decided to be a mermaid, because Jayden loves the Little Mermaid too, and when he isn't a little pirate he is my little Prince Eric.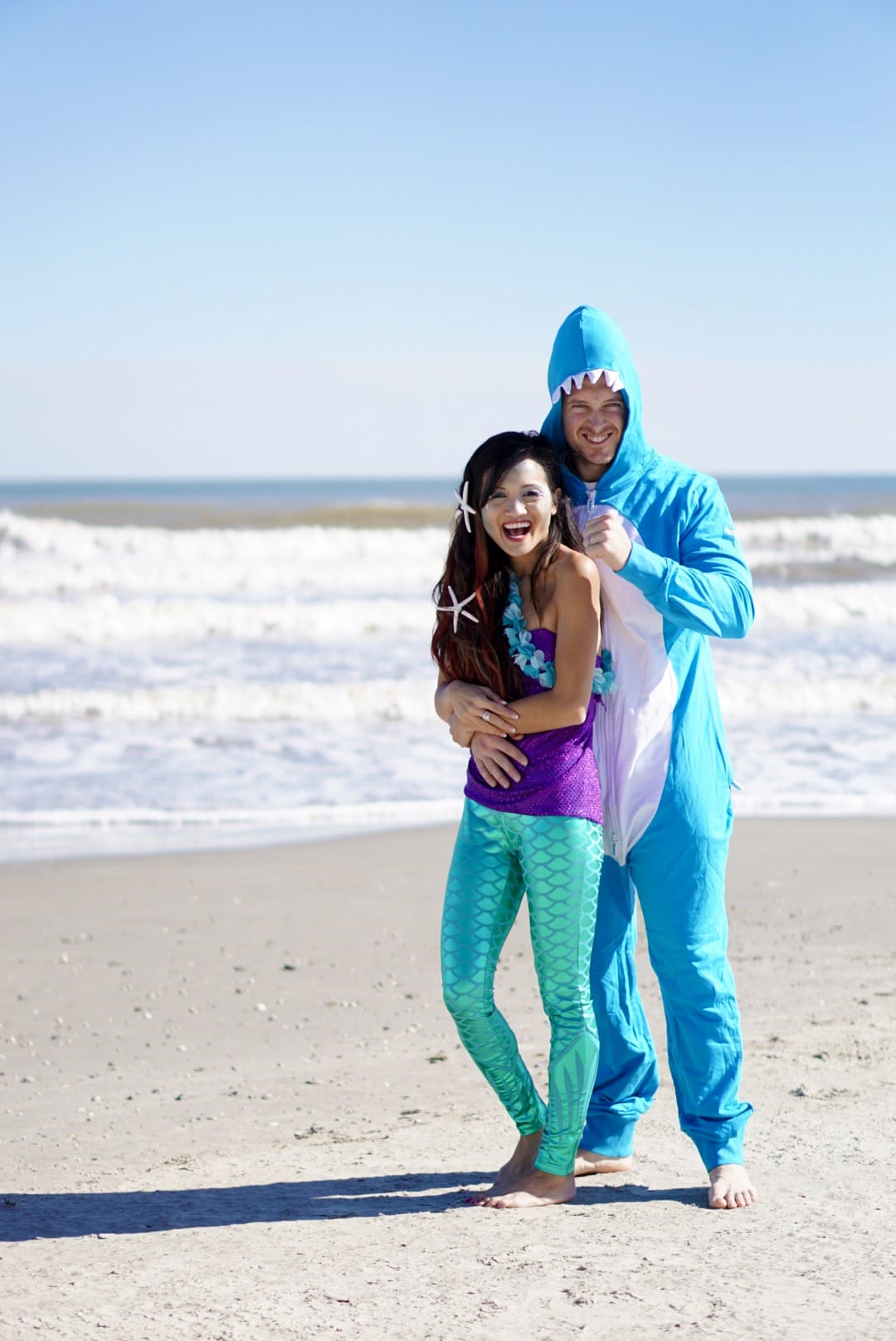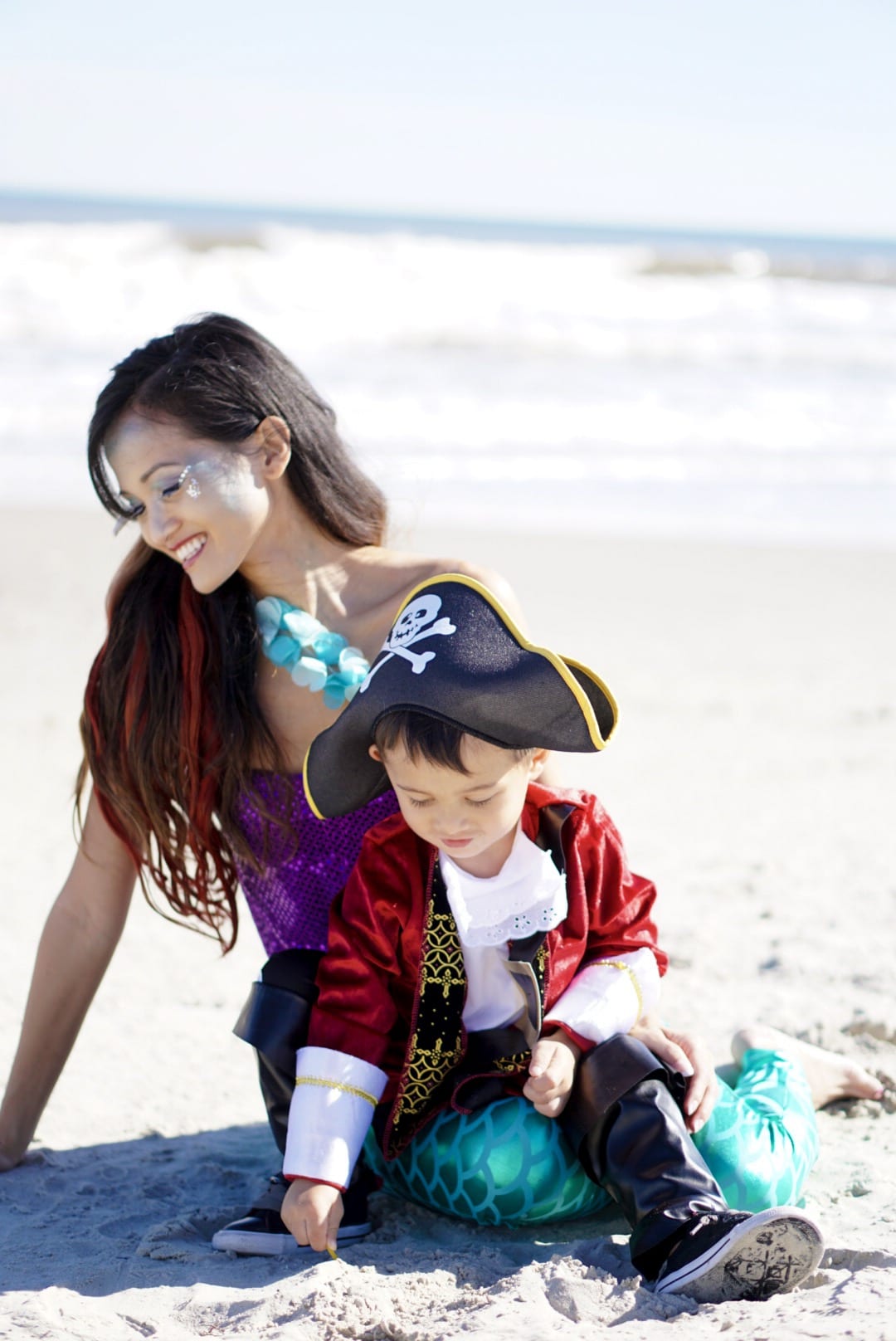 SHOP OUR HALLOWEEN COSTUMES:

I hope you enjoyed this easy mermaid makeup tutorial and our fun family costumes. We are really excited for Halloween and all of our fun Halloween activities. What will you and your family be for Halloween this year?
P.S. Subscribe for weekly newsletters so you never miss a single post!