Hi everyone! Hope you are having a great week! Today on the blog I wanted to share with you my favorite Instagram worthy brunch spots in Houston. I get this question a lot, and more specifically on "cute/pretty" brunch spots in Houston, because lets face it we go as much for the food as we do the ambience. And there is nothing like taking a cute food picture in a picturesque setting. As a blogger who loves to eat and try new things, I am always on the hunt for cute places to eat at and also take pictures at. Last year around this time I did a previous round-up of the most Instagram worthy brunch spots in Houston you can check out here, which are still some of my favorite places to go to! But I thought I would continue with the series with all the new brunch spots that have been to this year that I HIGHLY recommend you check out. Check out my top picks of Instagram worthy brunch spots in Houston below!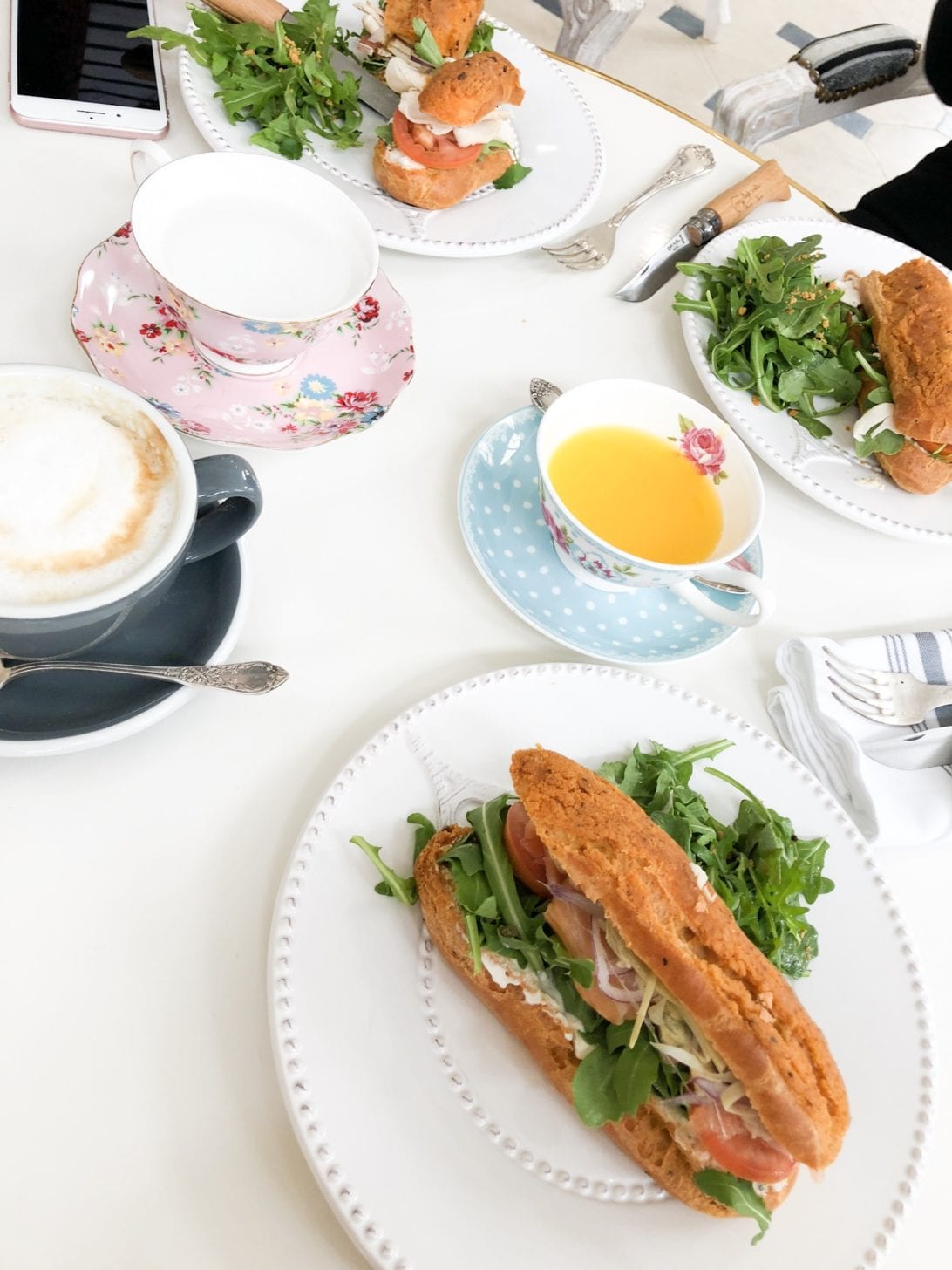 6 Instagram Worthy Brunch Spots in Houston Pt. 2
1. A'Bouzy – This is located near River Oaks off of Westheimer. I went here for a bridal shower and we had our own little private dining in their wine room. This places has a great atmosphere, nice size patio for dining, and 25 cent oysters on Thursdays! I would be here just for the oysters.
2. La Table – One of my favorite places in the Galleria area. I had my birthday brunch here last year. Check out the post here. This place has a little bakery, an upstairs fine dining, and a downstair brunch area with a cute little outdoor patio. My favorite thing to order is the French toast and the the avocado toast. It is so good!
3. Emmaline – This place is further north of Montrose area, and another beautiful European inspired restaurant. My husband and I went here for brunch and I ended up getting their Emmaline burger which was really good, and I am not a burger person. I loved their sunroom dining, and the beautiful oak tree that greets you in the front.
4. Hungry's – One of my personal favorite in the Rice Village area. I love their brunch menu and they just opened up their upstairs dining area. I'm a big fan of there chicken and waffles.
5. Eloise Nichols – This is my favorite place in the Highland Village, River Oaks area. I love the ambience, the food, and the prices. I can get my favorite chicken and waffles and not pay over $20 for my whole meal. It does get busy so make sure to get their early.
6. Cafe Poetes – this cute little cafe recently opened up near midtown on Gray St. It is super cute for all my bookworms out there. I love the eclairs and the little reading nook for the kiddos. When you walk in here you feel like you are in France. I am obsessed with their tea sets! I told my husband I want to collect antique tea sets, and have tea time. The only downside about this place is the parking, you have to park on the side of the road because there are only a couple of spot in the back. Check out all my photos of Cafe Poetes below!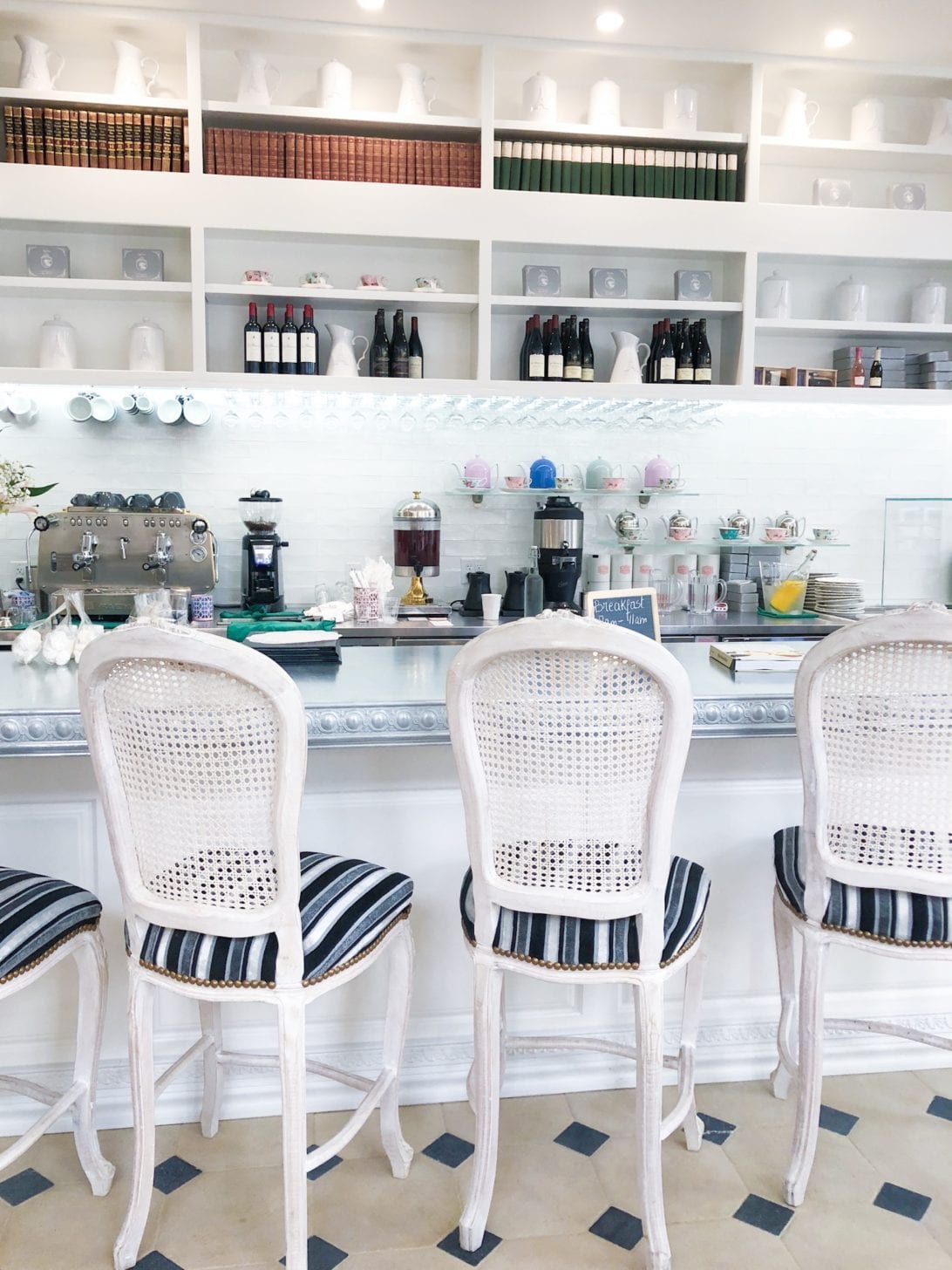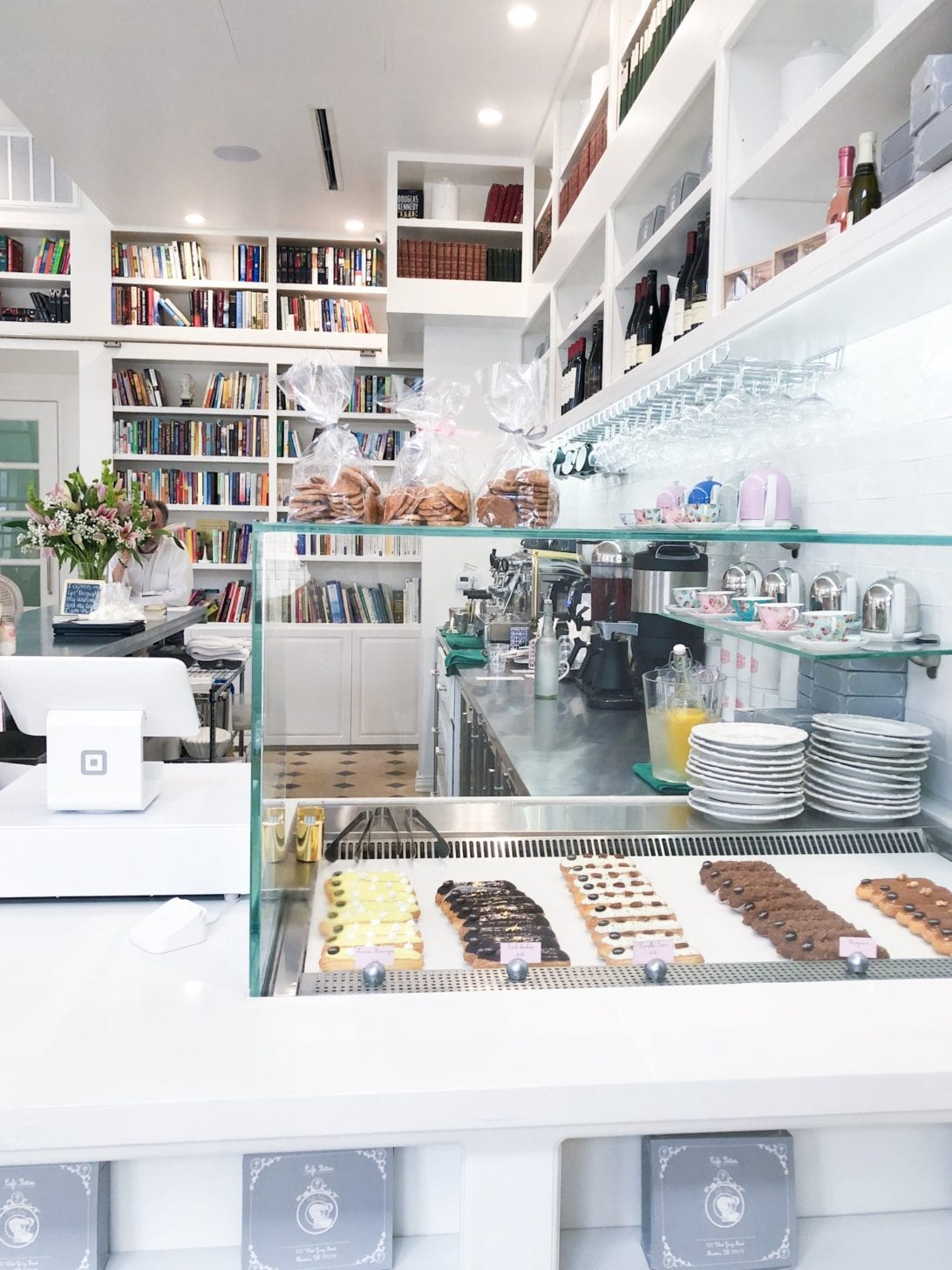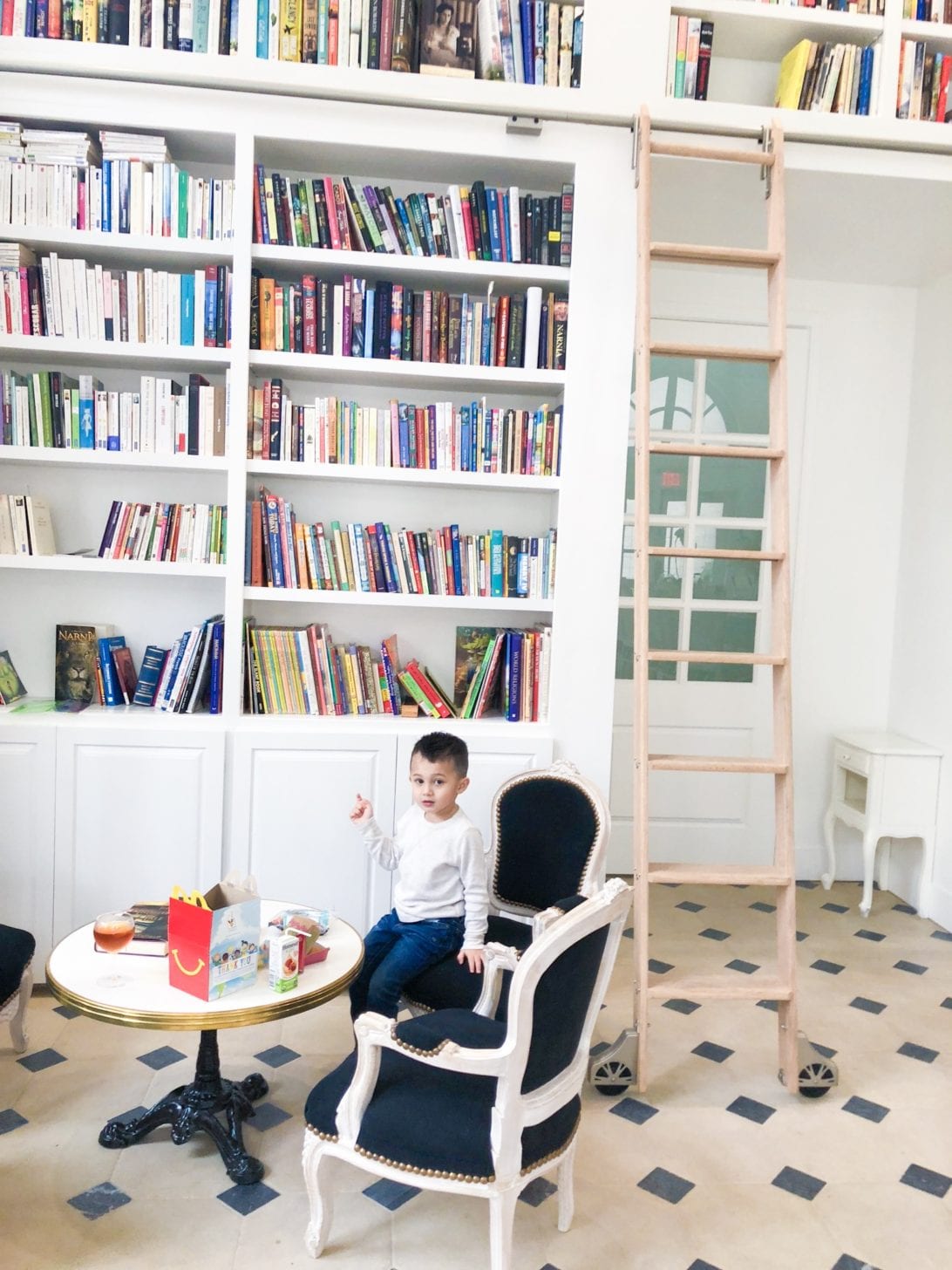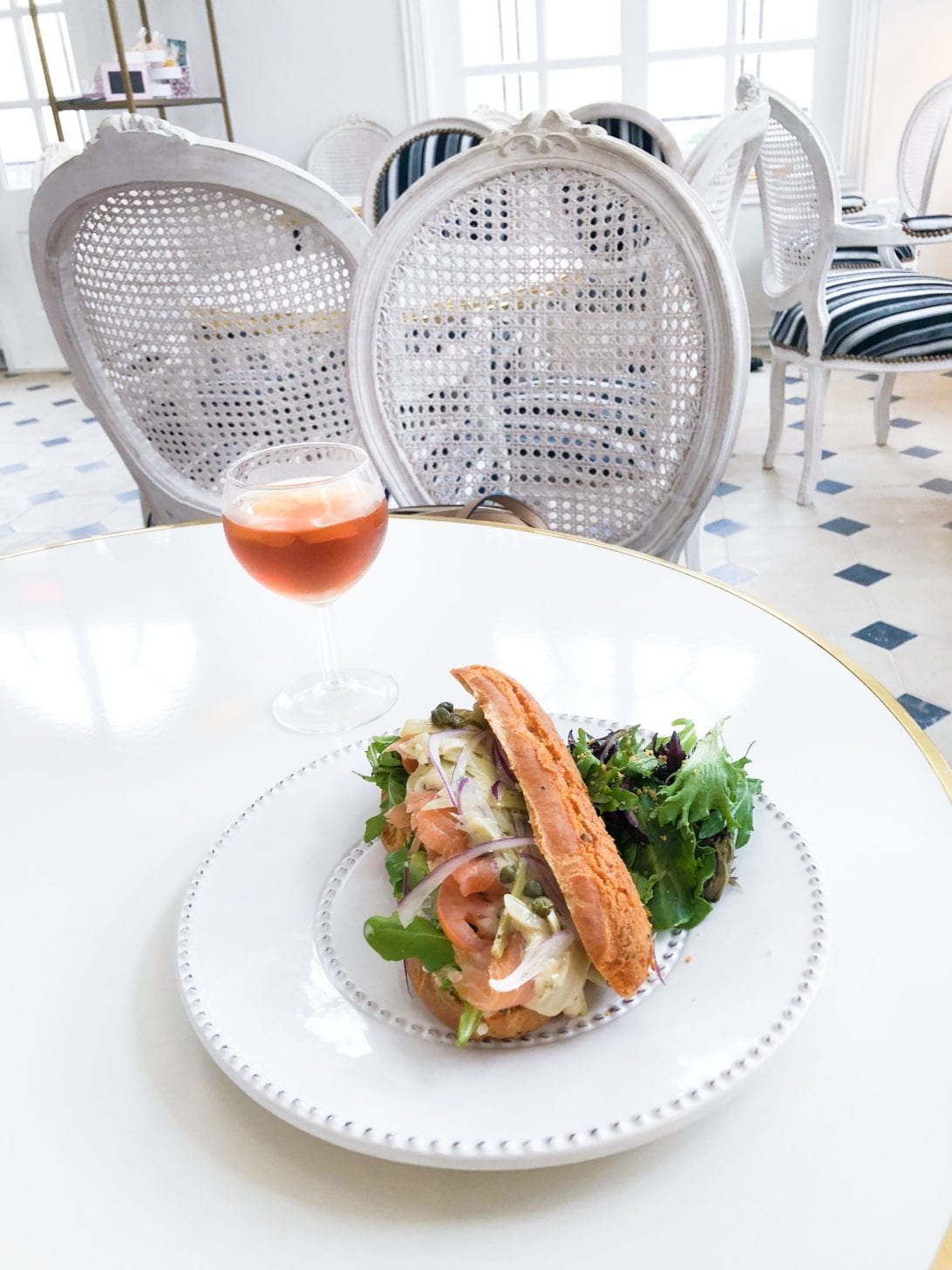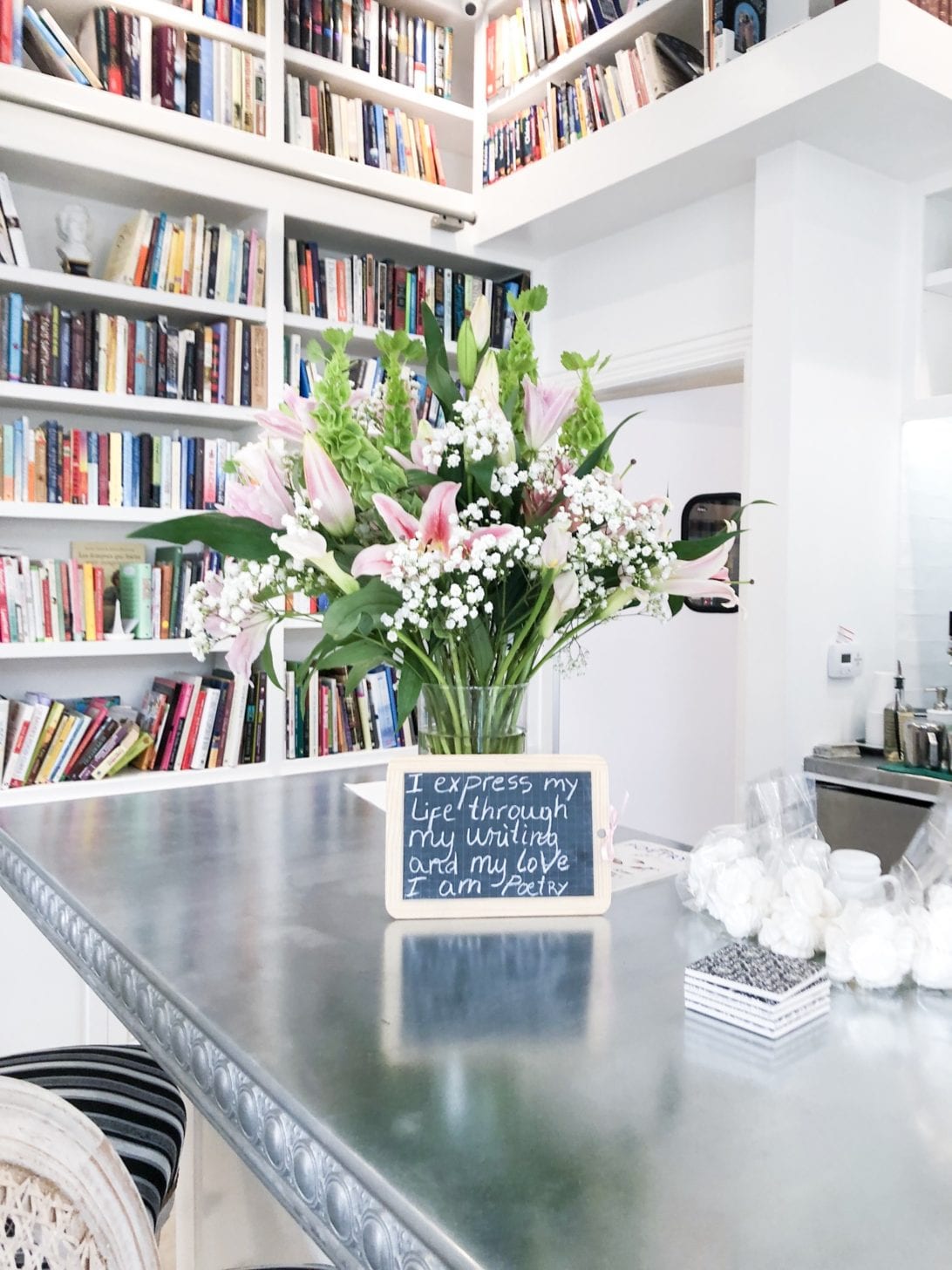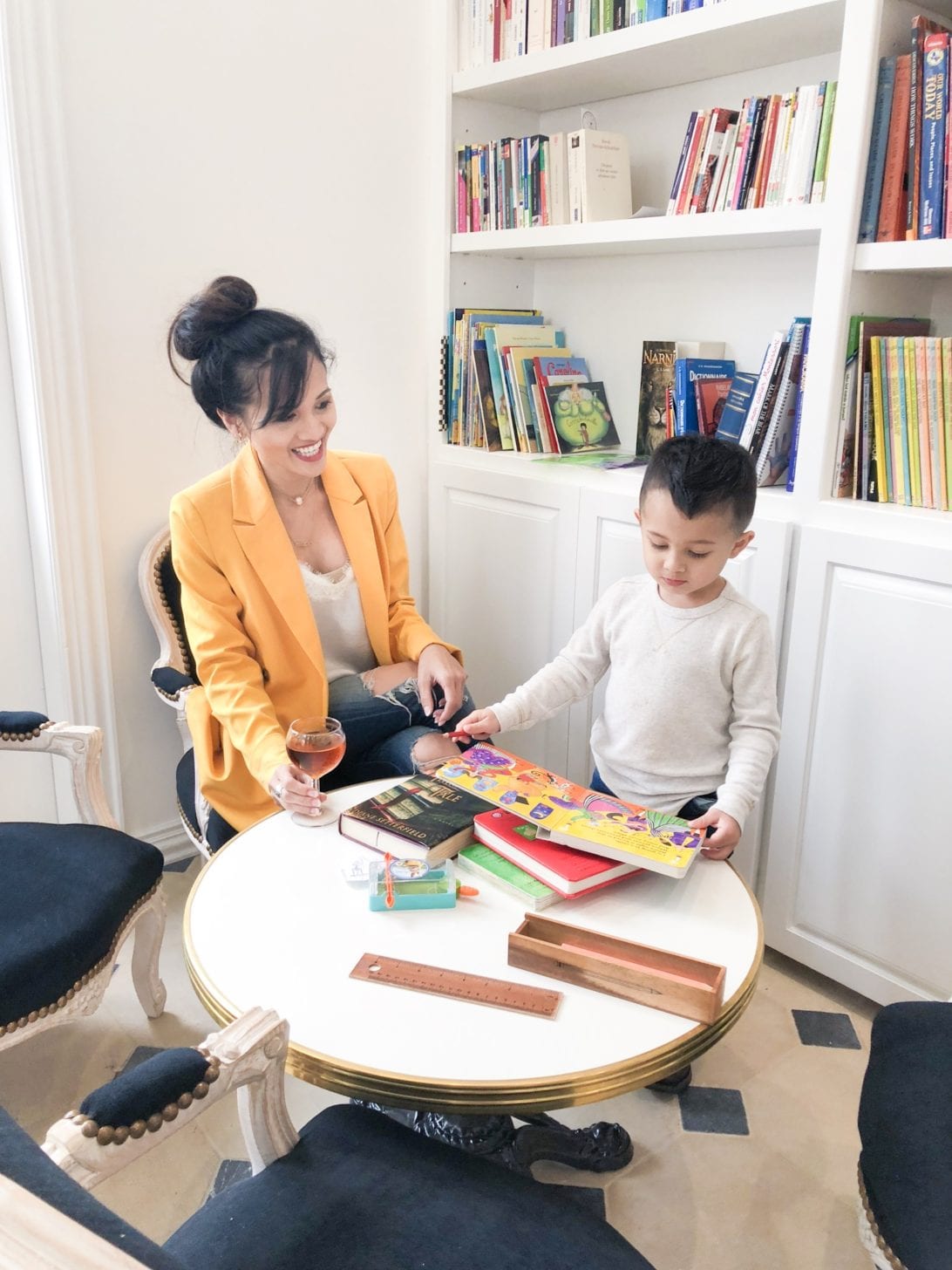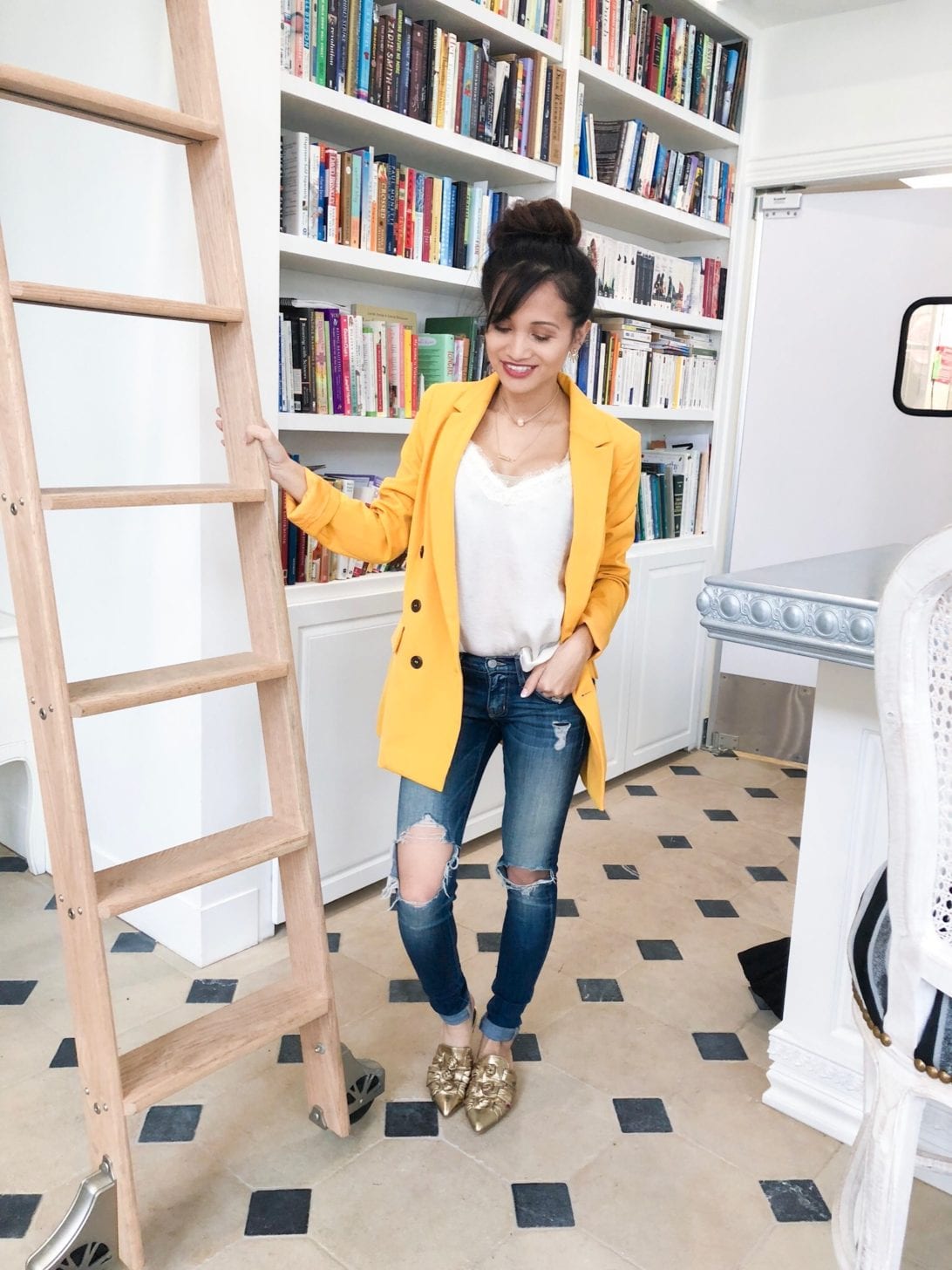 SHOP THIS LOOK:

I felt like a modern age Bell in Beauty in the Beast with my yellow blazer standing next to the book-case at Cafe Poete. My gold knot flats are my new favorite find from Rebecca Minkoff. This week Shopbop is having a huge sale this week where you can get up to 25% off your whole order using the code GOBIG18.
I hope you enjoyed my roundup of my favorite Instagram worthy brunch spots in Houston. If there is any I missed that you think I should check out let me know! Have a great day everyone!
P.S. Subscribe for weekly newsletters so you never miss a single post!