FEATURED ON THIS POST:

Hi friends,
Hope you are doing well! This week is the first official week of fall and today I am giving you a full house tour of our 2020 fall home decor. You can see some of our previous year's decor here. I love decorating our home for fall and it's such a great way to get yourself in the spirit of the season even though in Texas it still may feel like summer. Check out our fall decor below and where you can find similar items to decorate your home.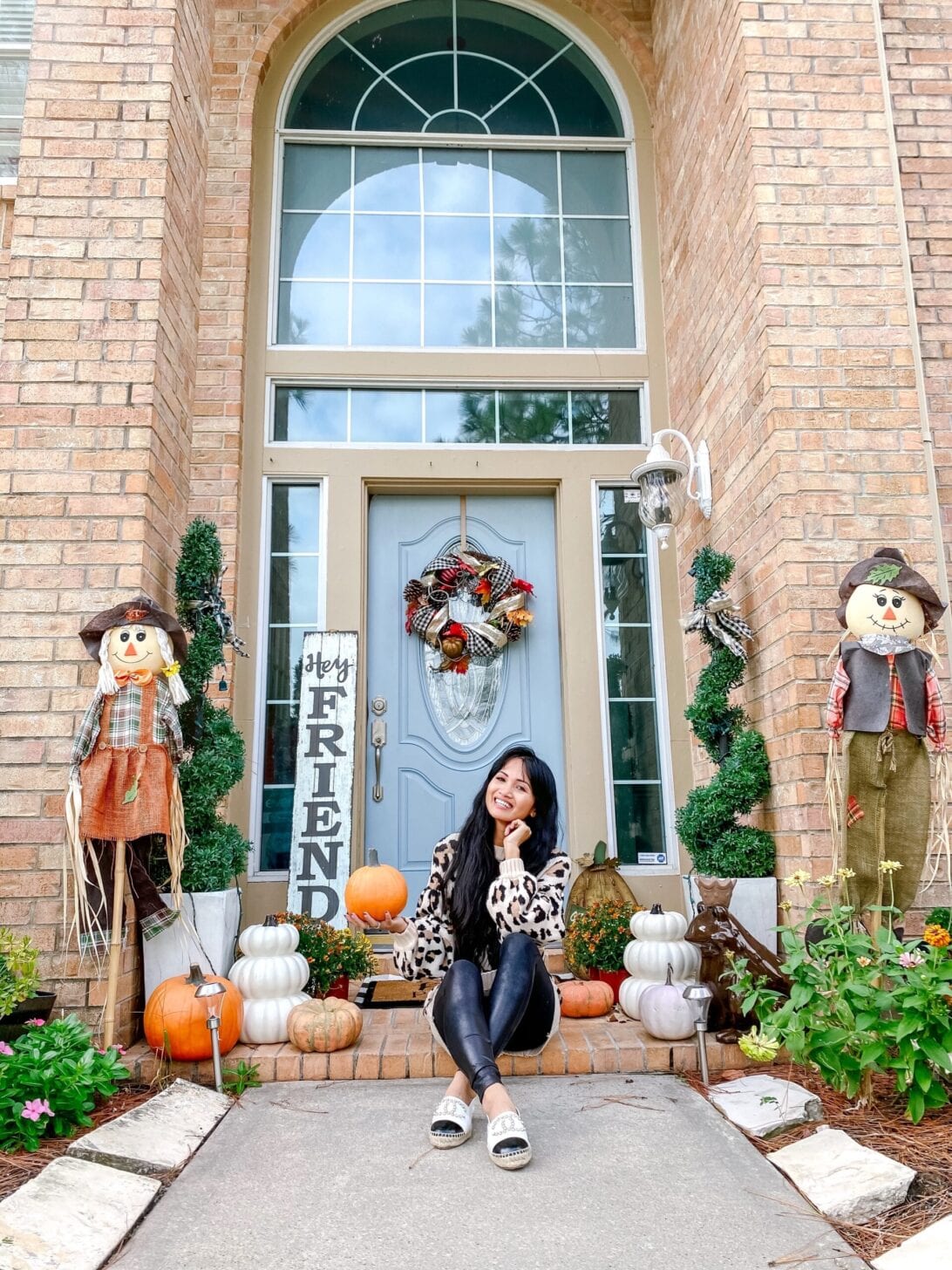 Front Porch:

For our front porch we reused most of our decor from last year. The only thing we did different, is change our door color. The original brown color was fading so we decided to go with this blue instead. We love how it pops with our brick color.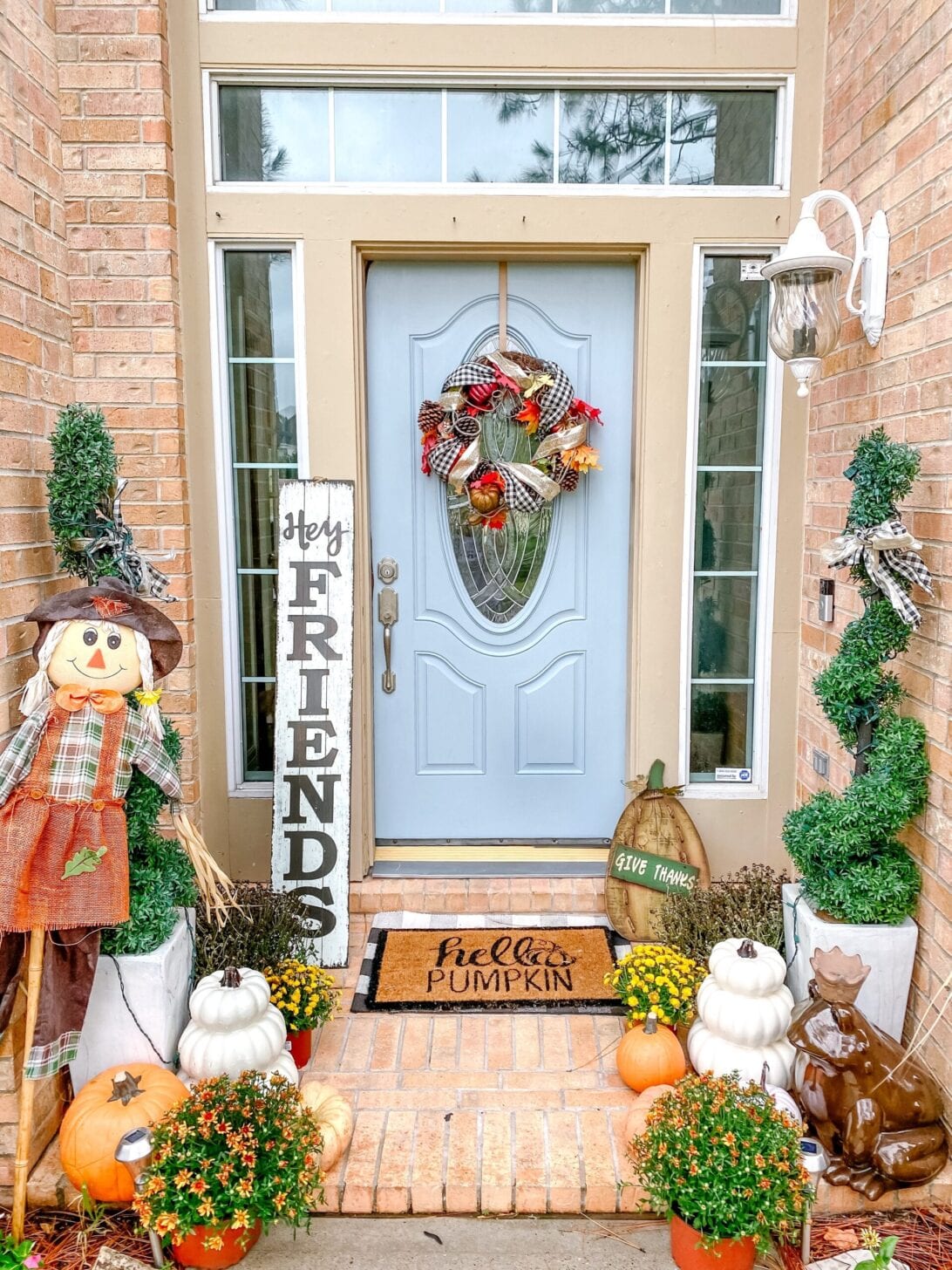 Entryway:

For our entryway I changed it up by incorporating the buffalo plaid runner on my entry table. I also incorporated some fall garland on the stairs and faux pumpkins.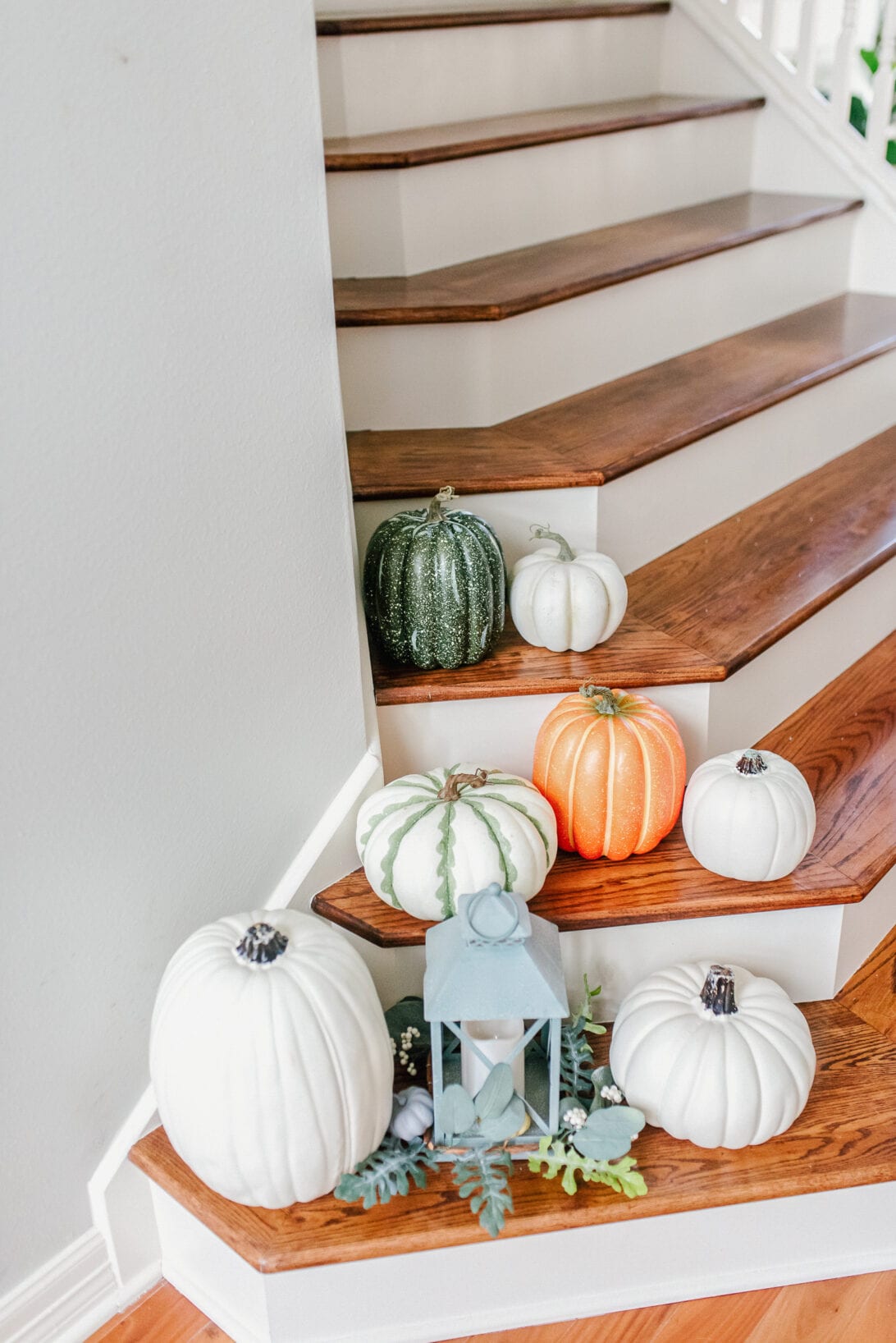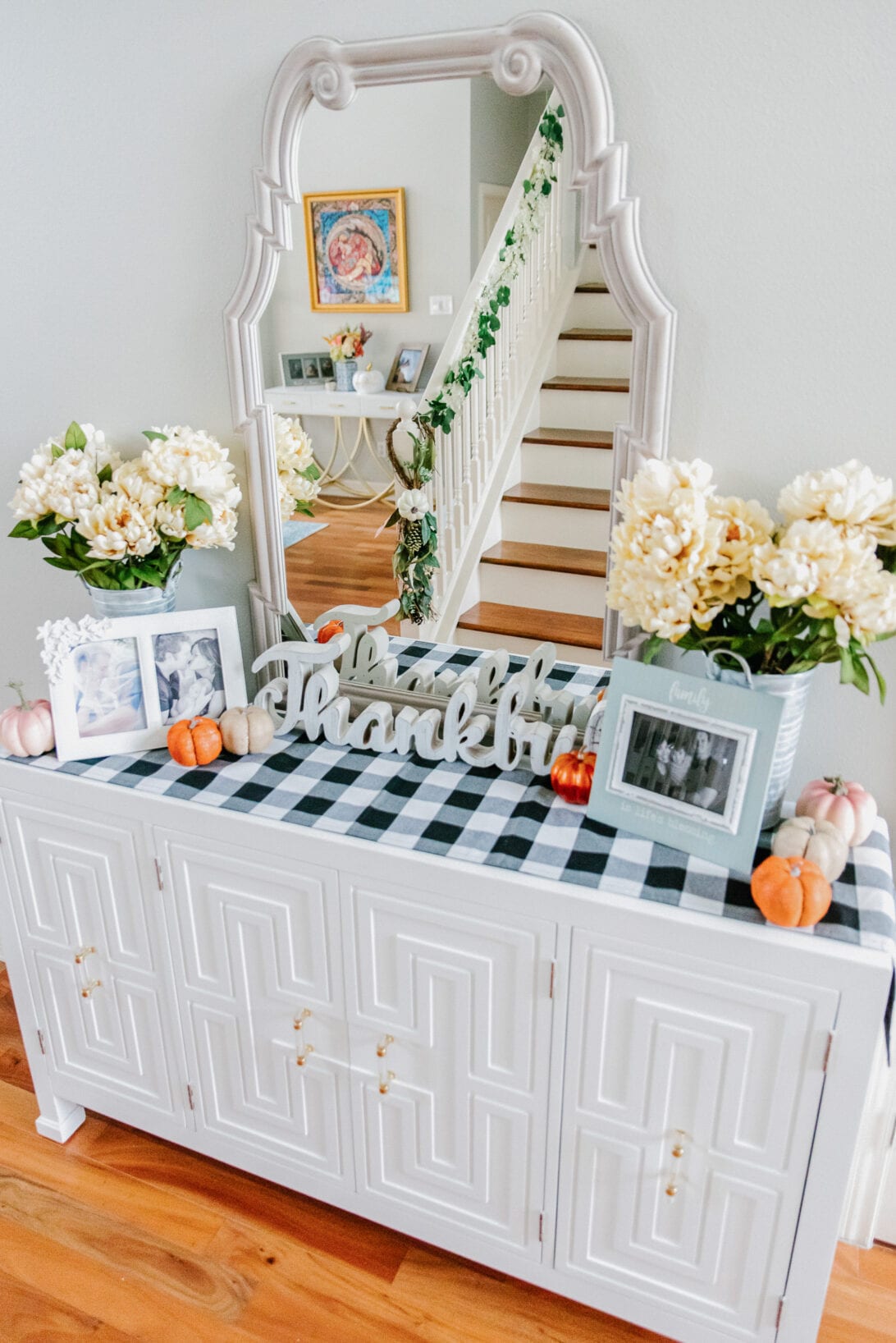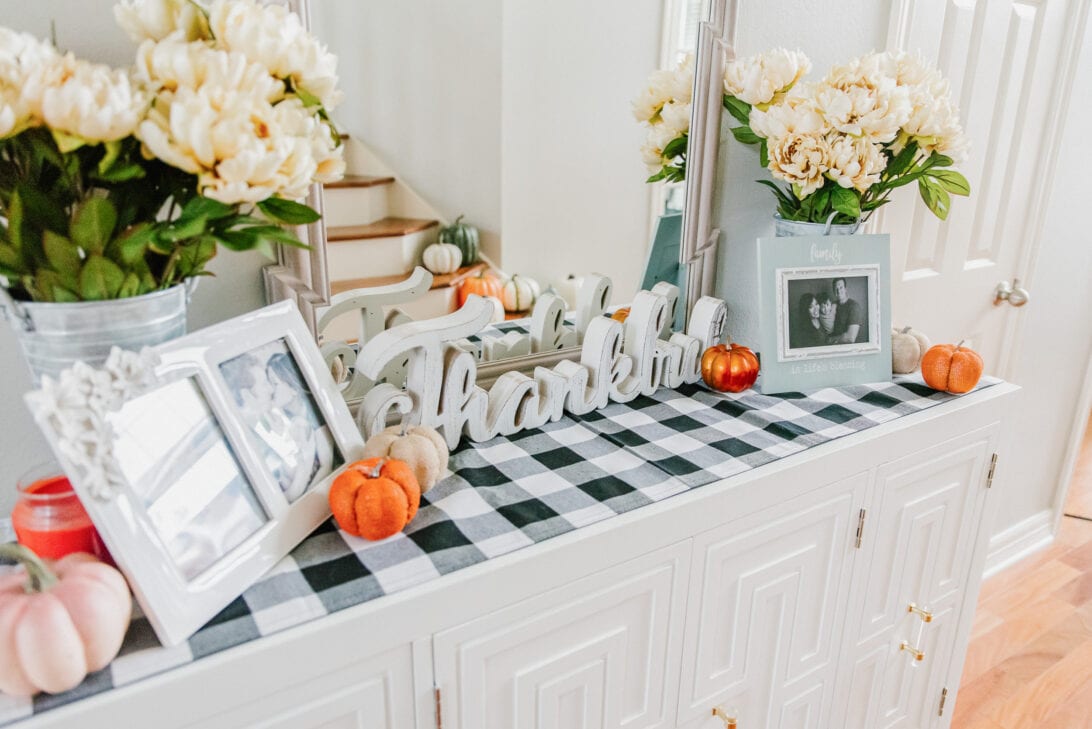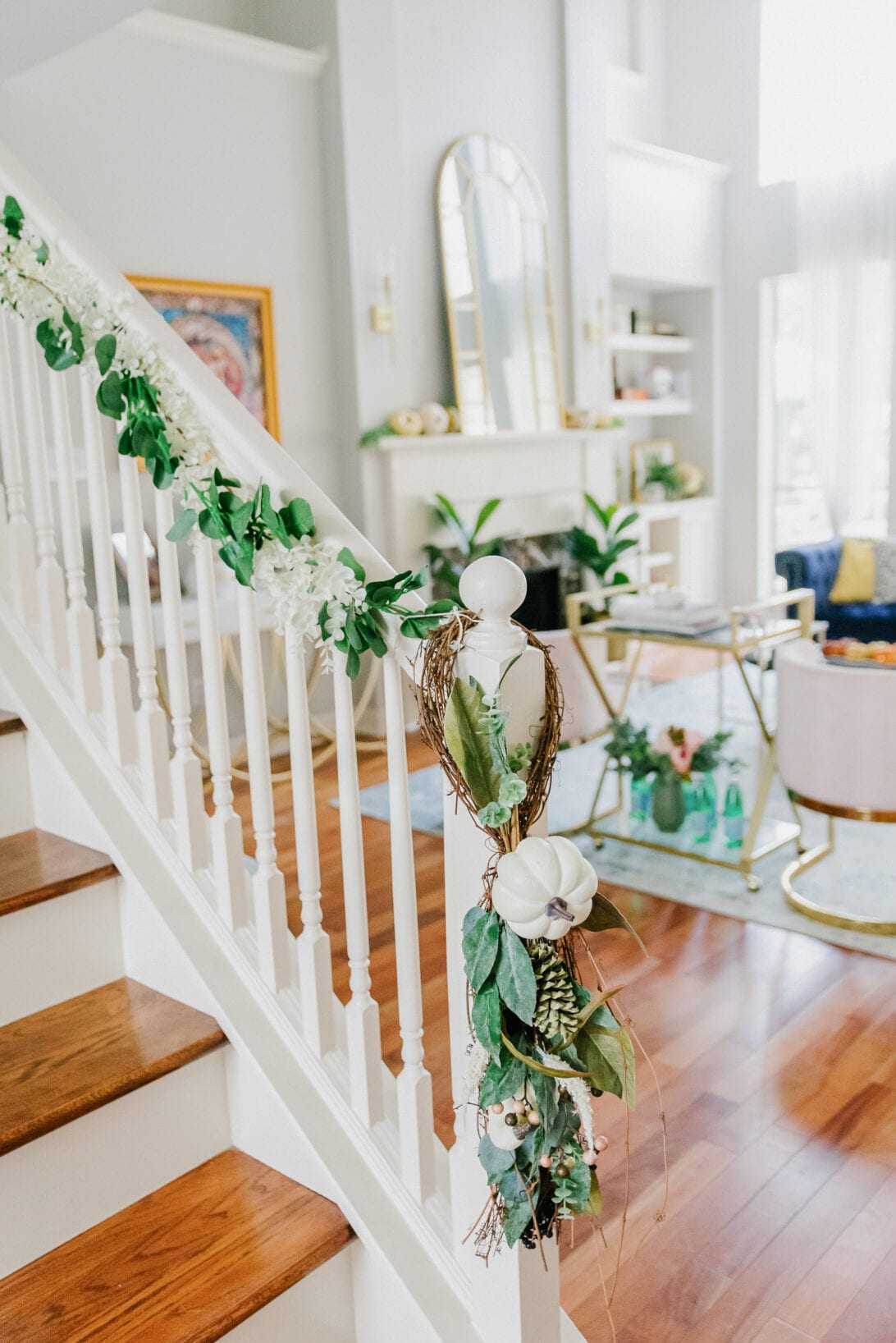 Living Room:

For our living room we kept the theme glam and added gold accent fall pieces. We loved the subtle fall decor in our living room without it being too overpowering with the overall theme.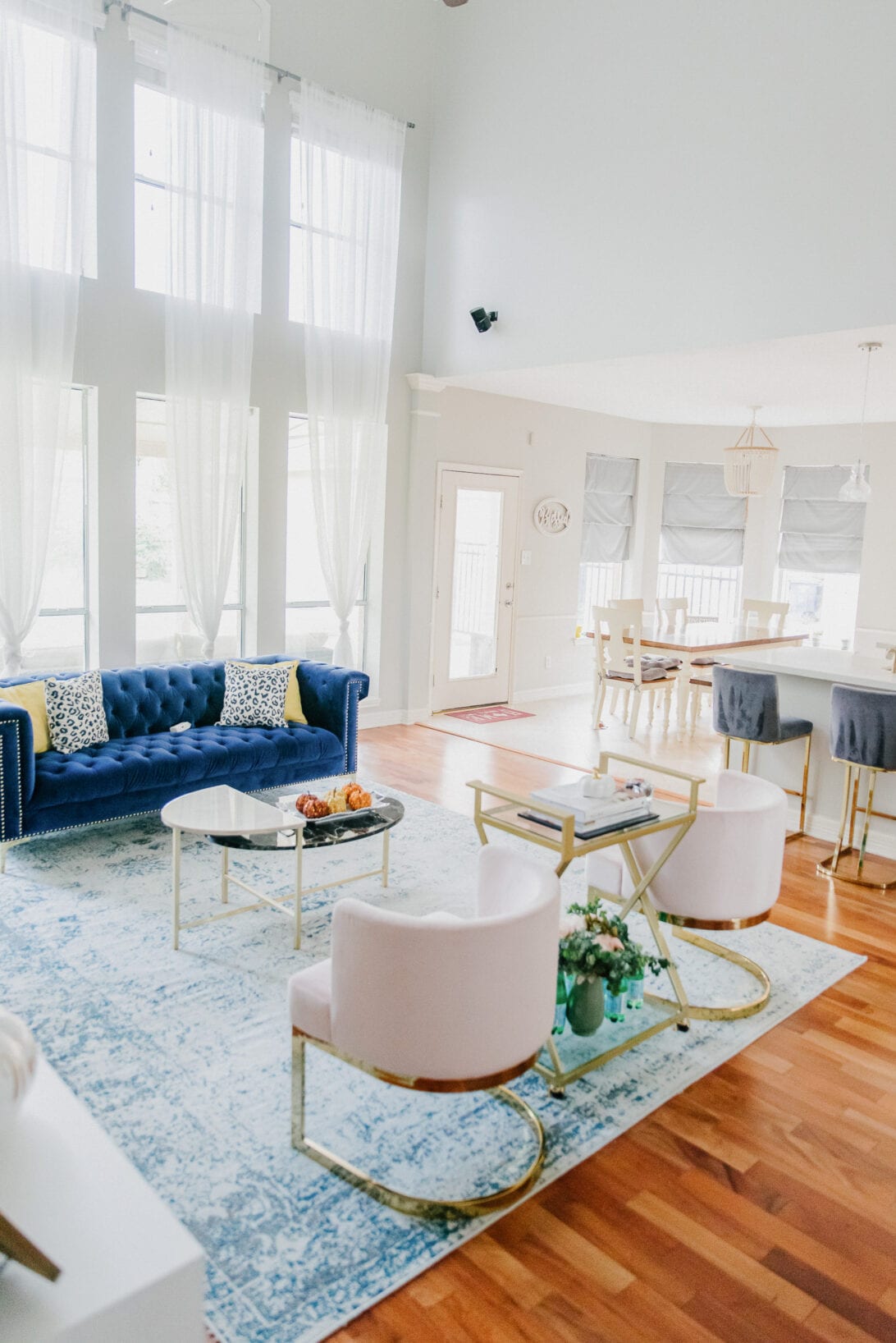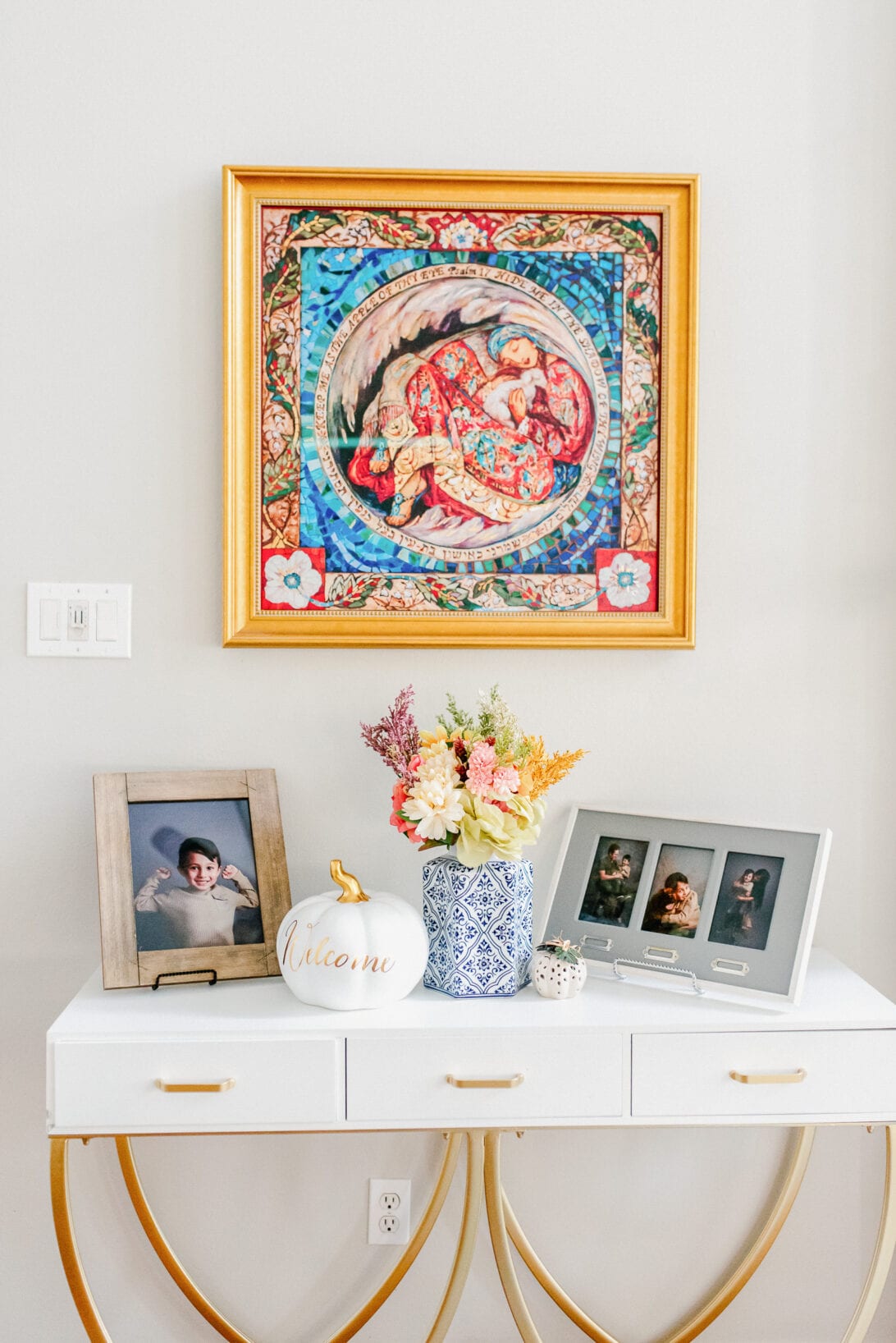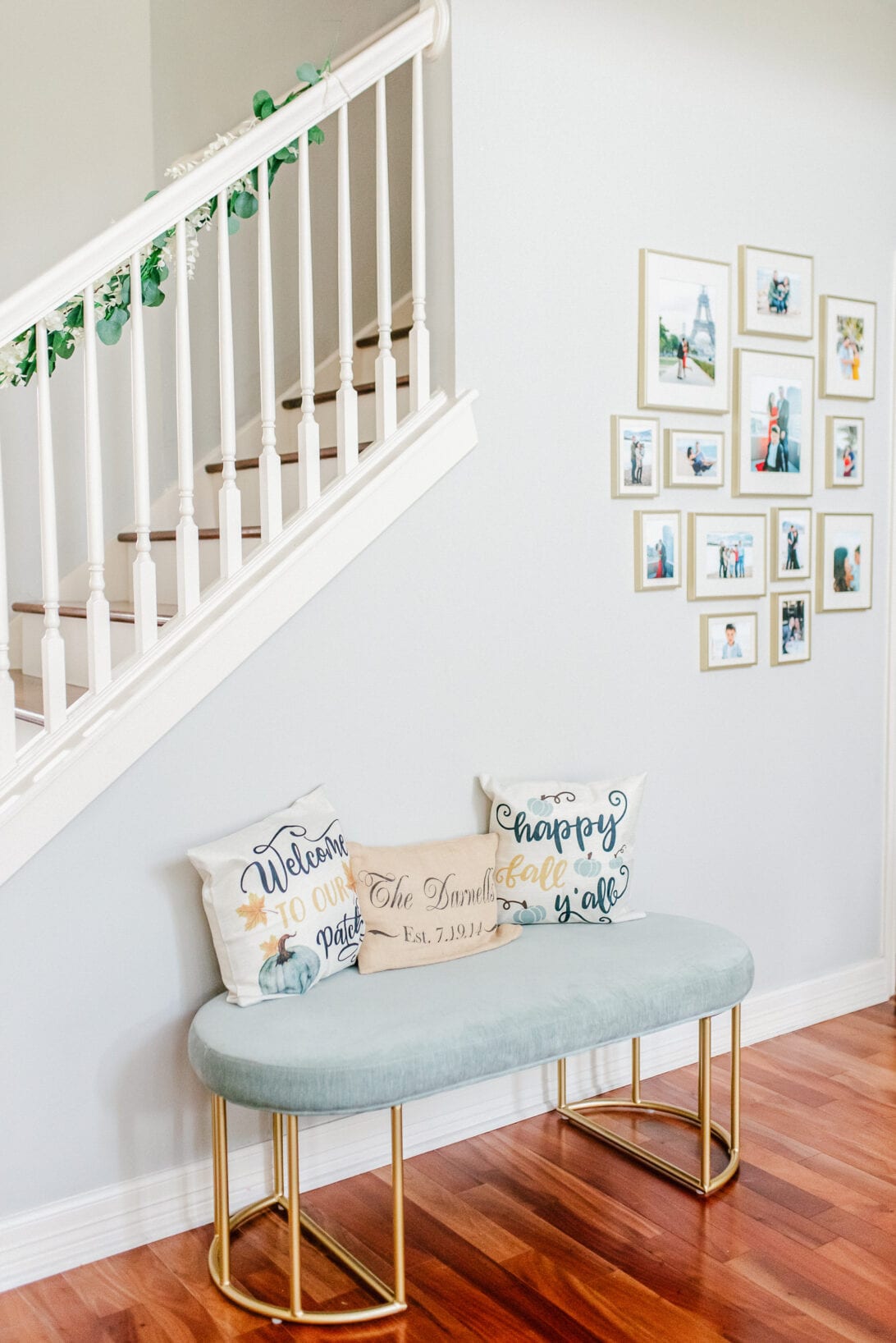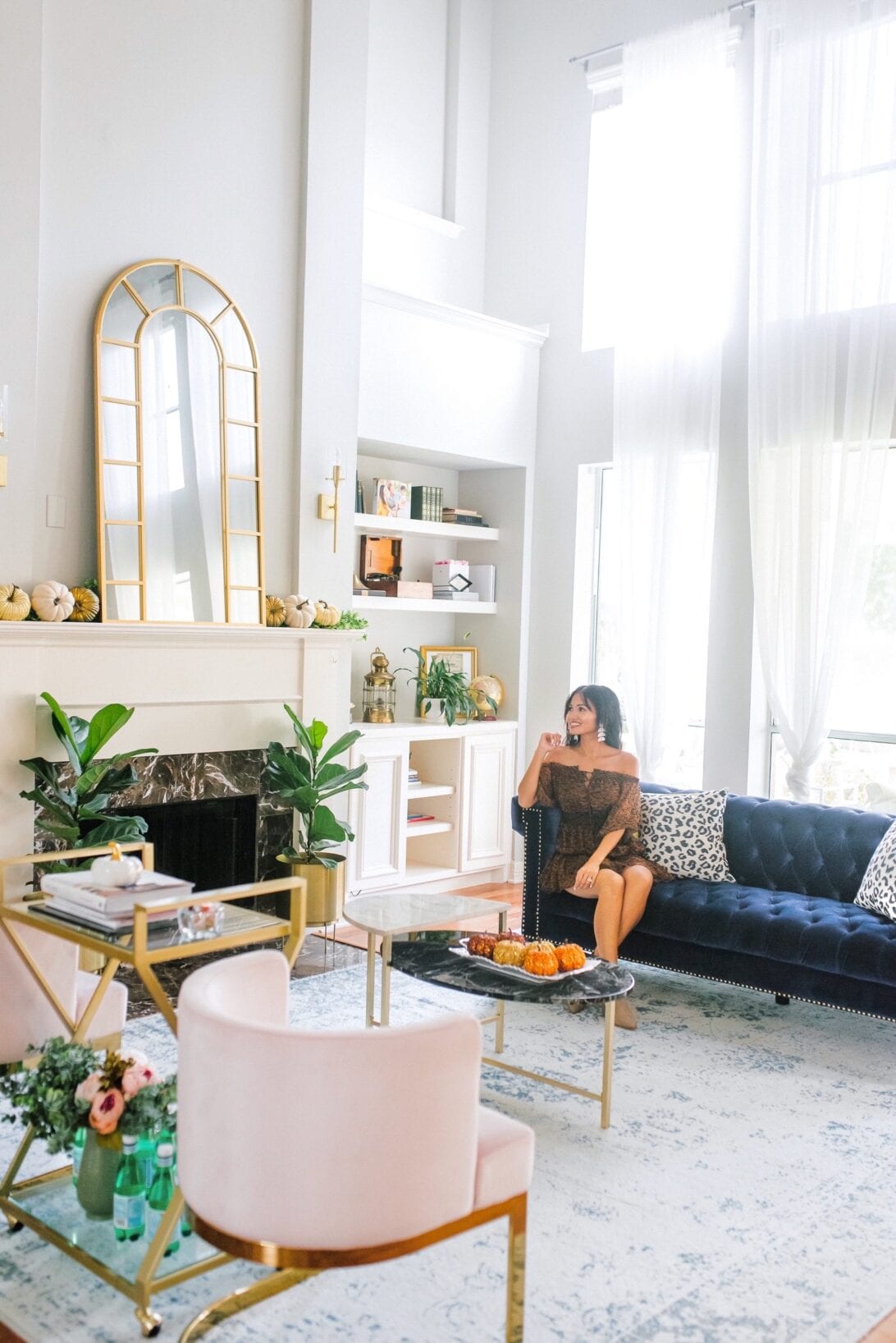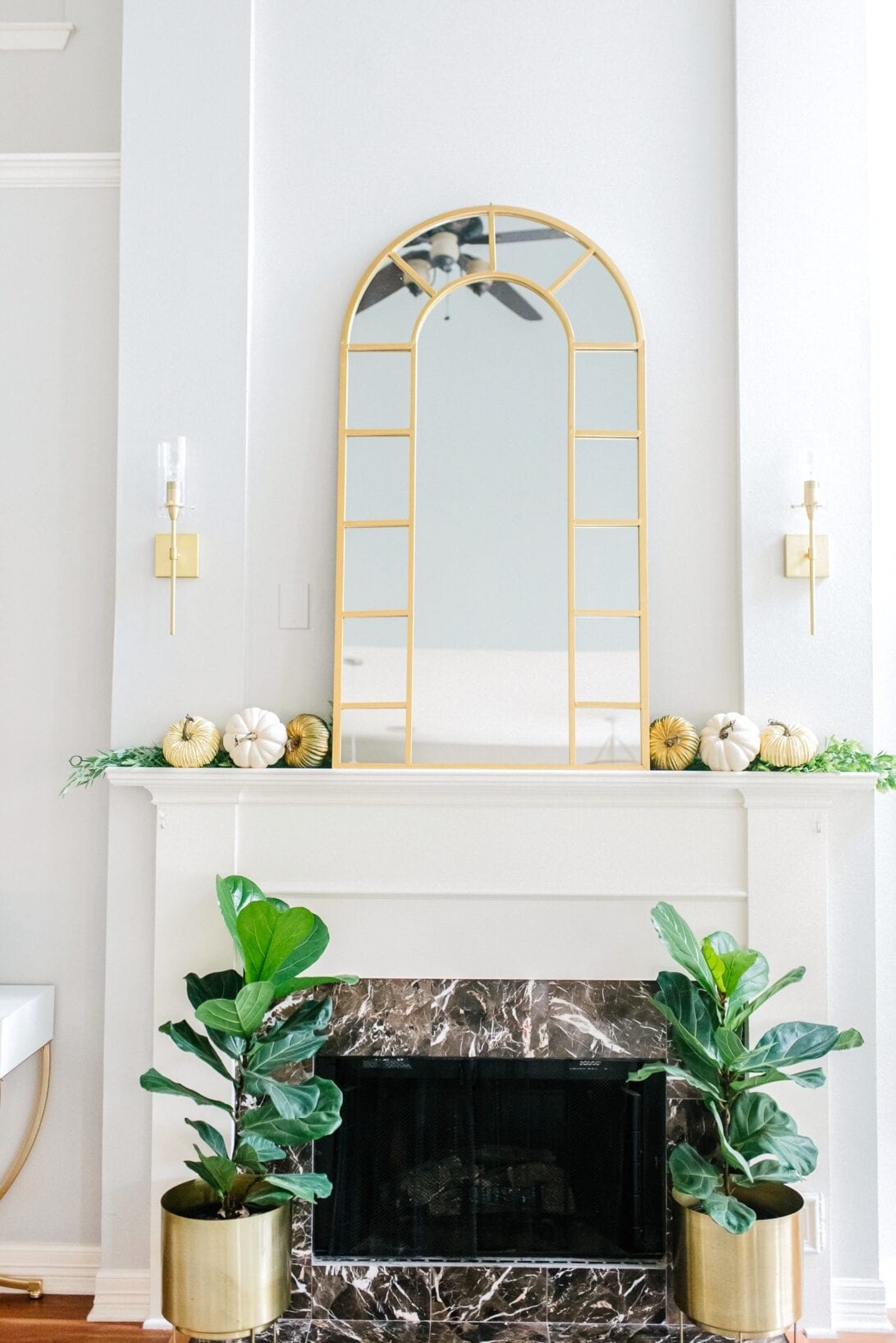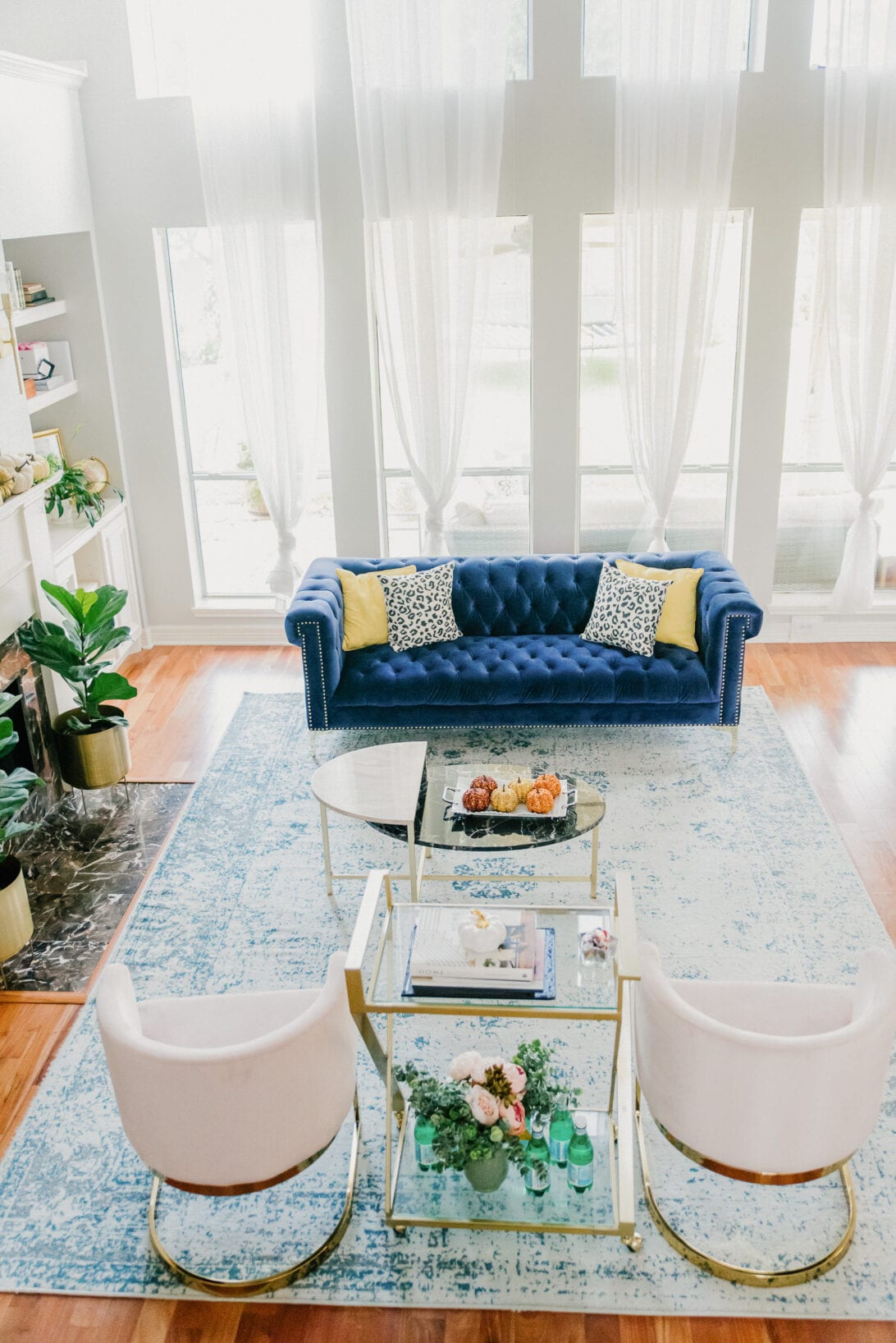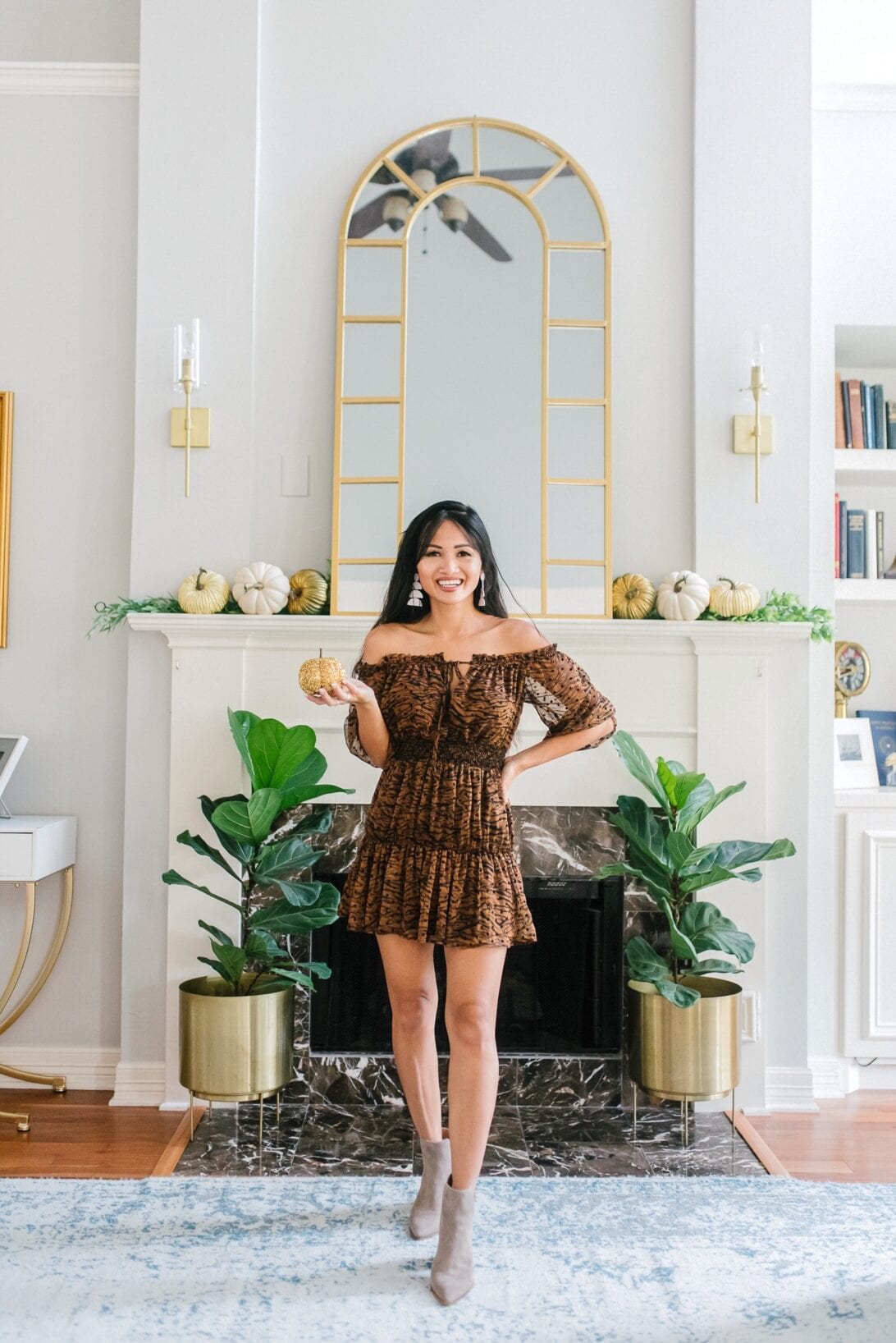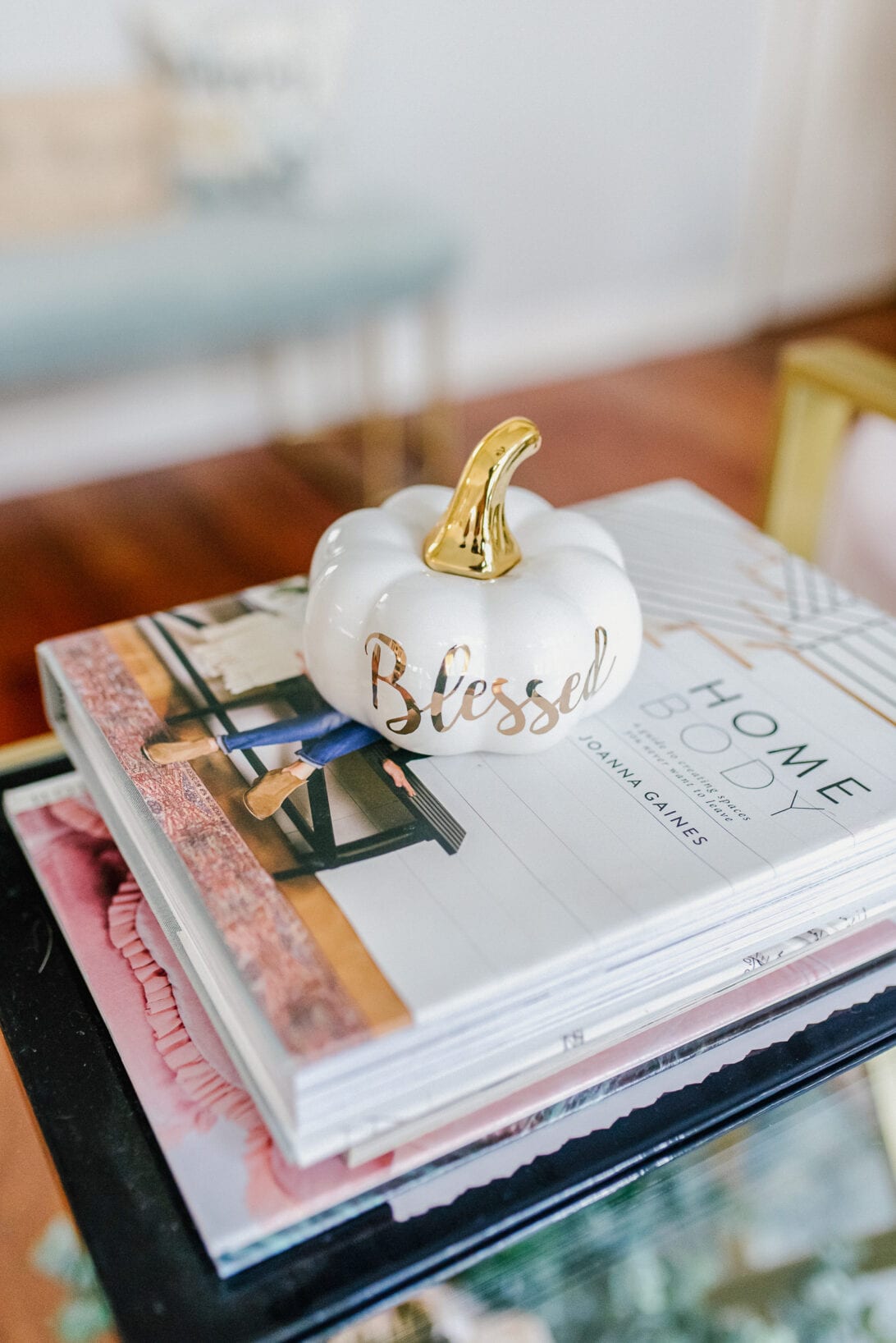 Kitchen:

In the kitchen we kept it pretty simple and just added this cute red truck that we could also use for Christmas and added the wreath on top of the vent hood.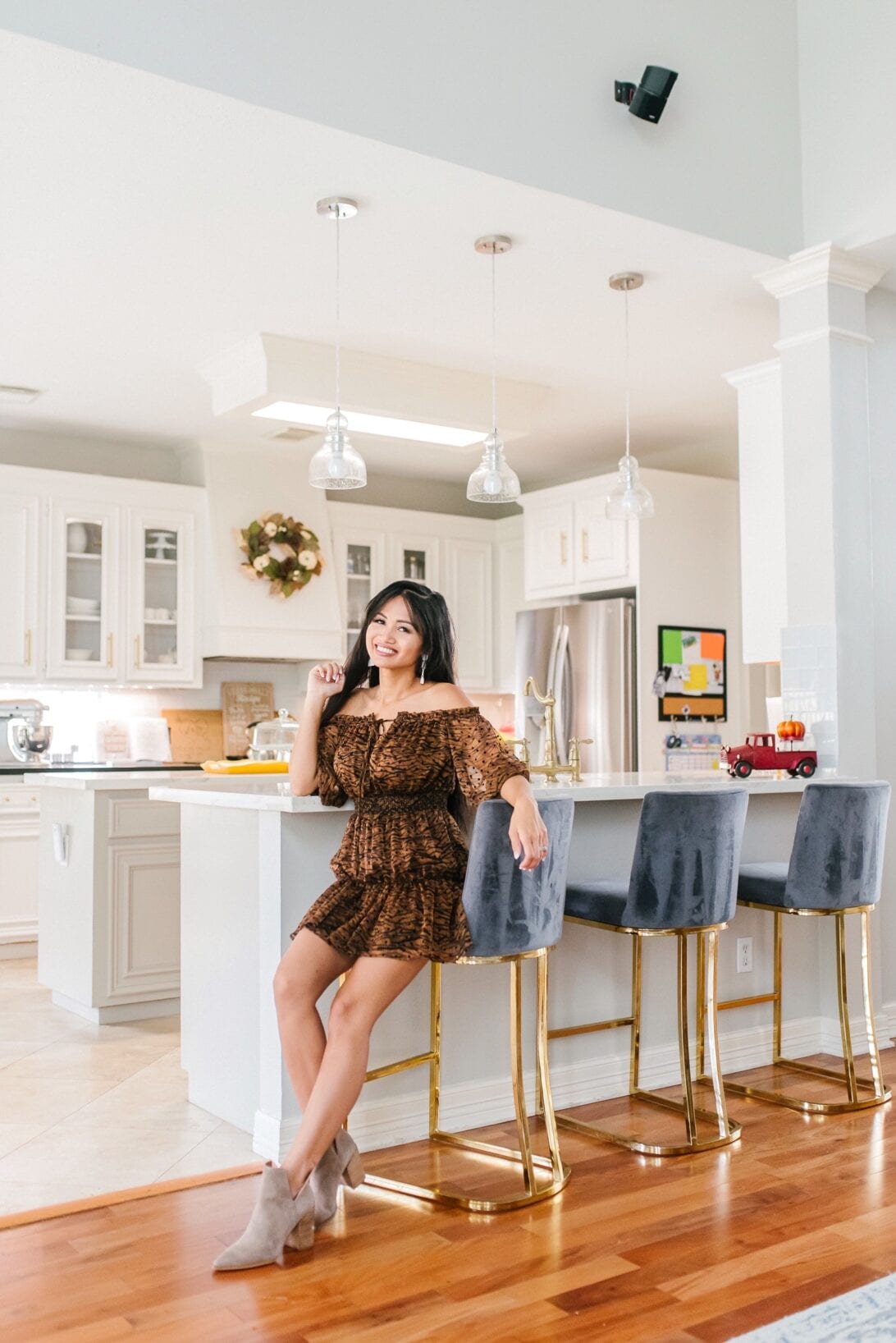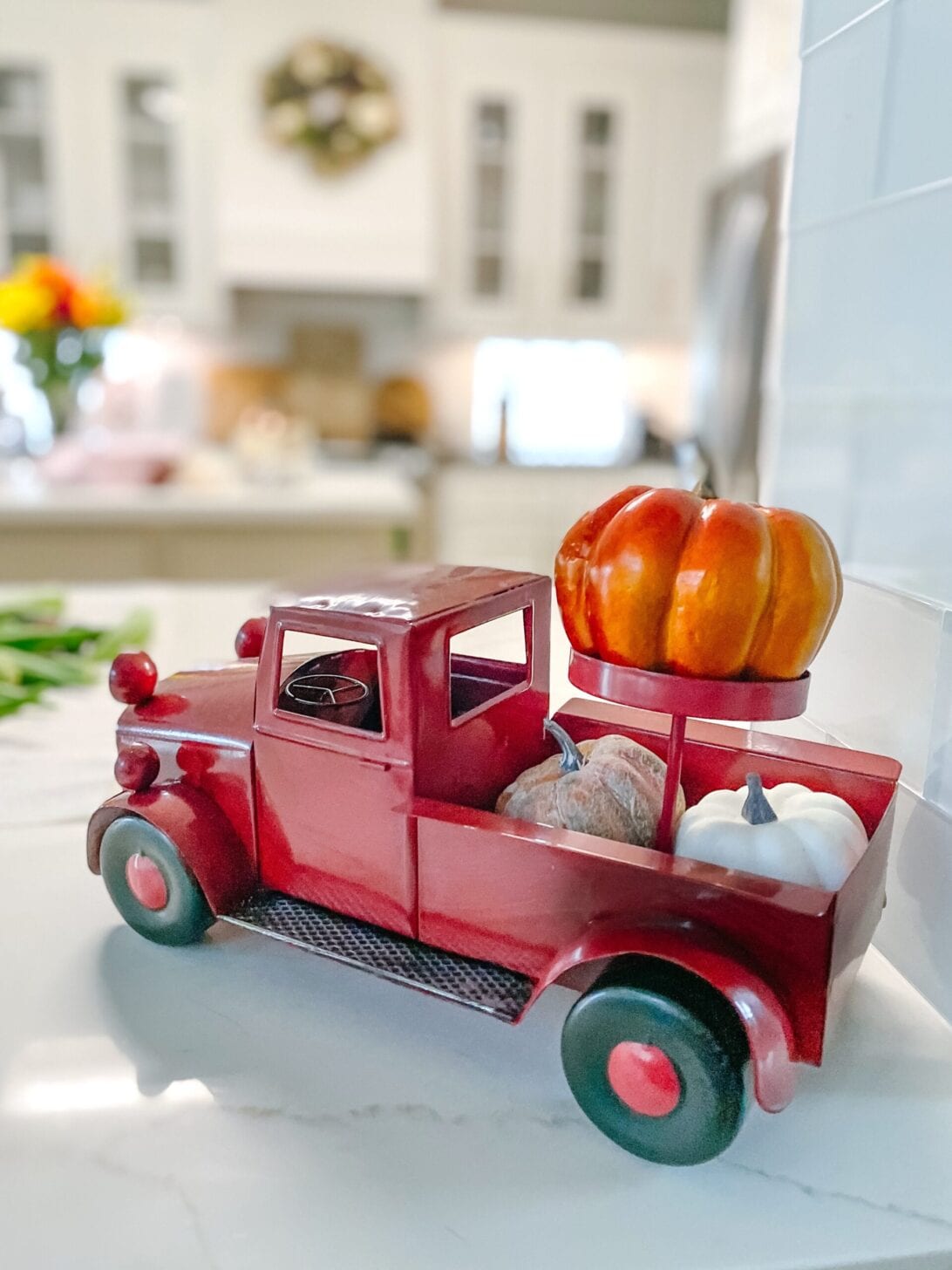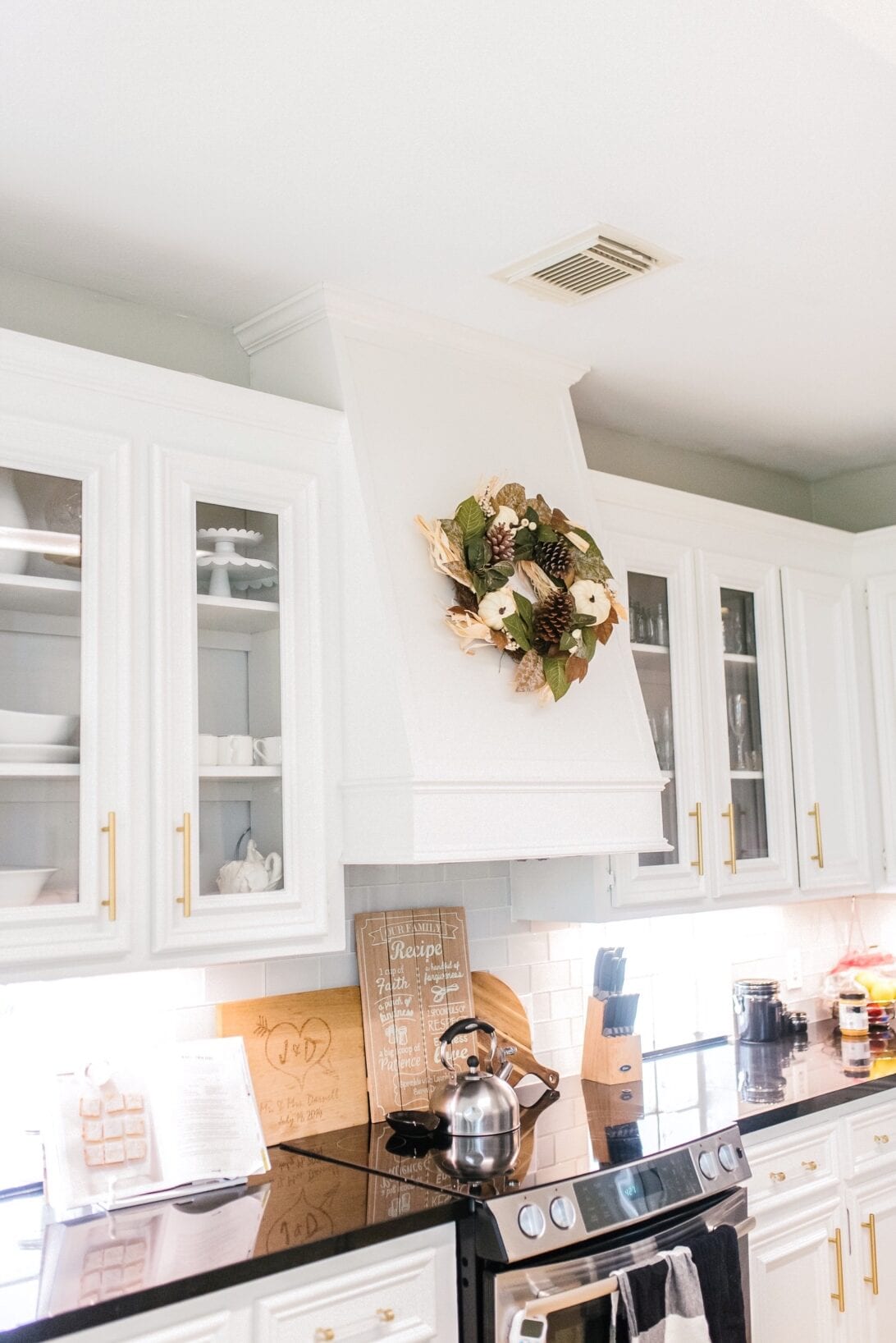 Dining Room:

In the dining room we went with a farm house theme and added pumpkins and garland accents to tie the room together. We also added a fall wreath in front of our dining room mirror.
  
P.S. Subscribe for weekly newsletters so you never miss a single post!
Photos by BanAvenue Photography