FEATURED ON THIS POST:

Hi friends,
Hope you are having a great week! Today I am finally sharing our Halloween home decoration! Jayden wanted it extra spooky this year, so we did! We added spiders, cobwebs, bats, and skeletons for a spooky Halloween. Check out how we decorated our home for Halloween below!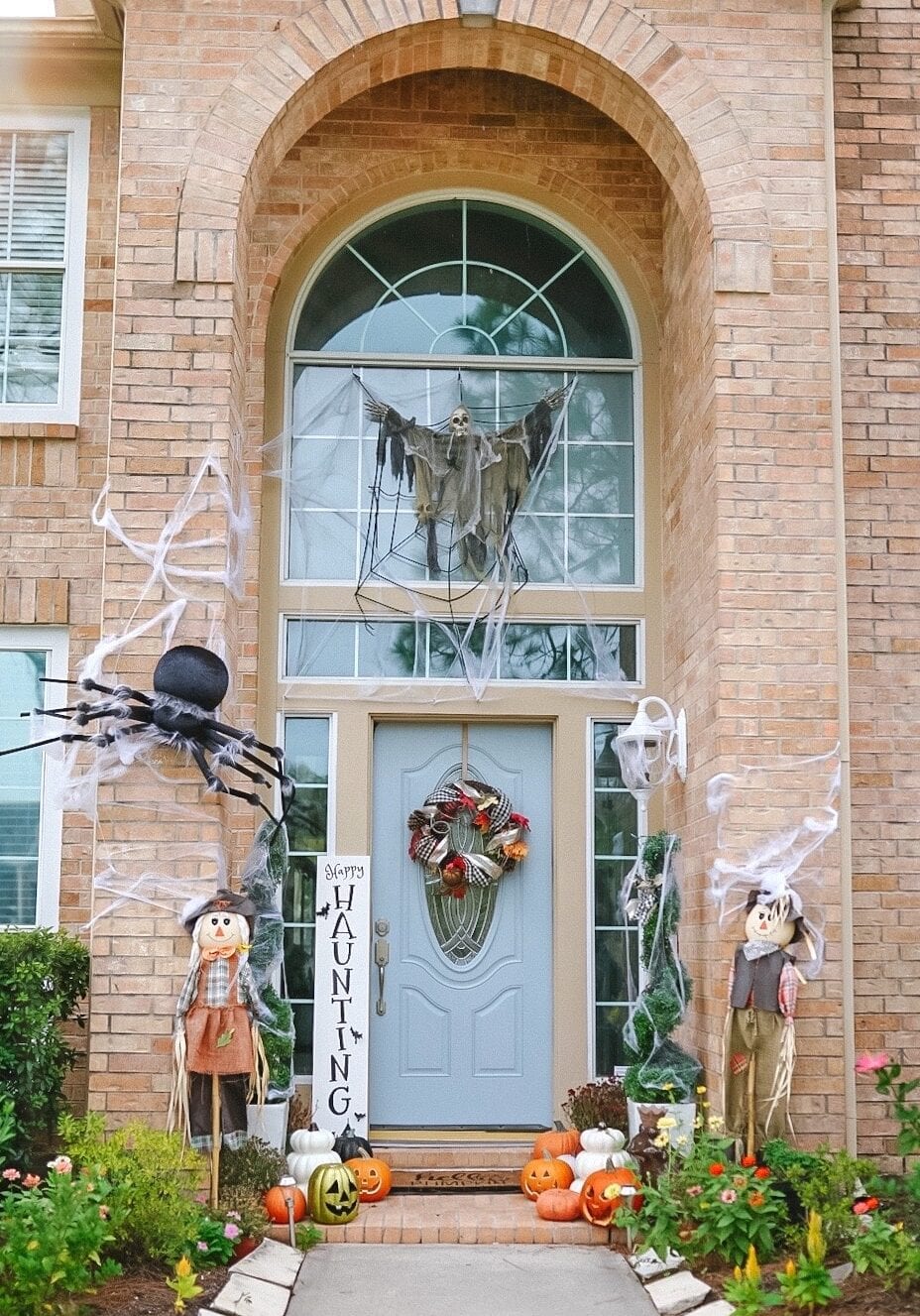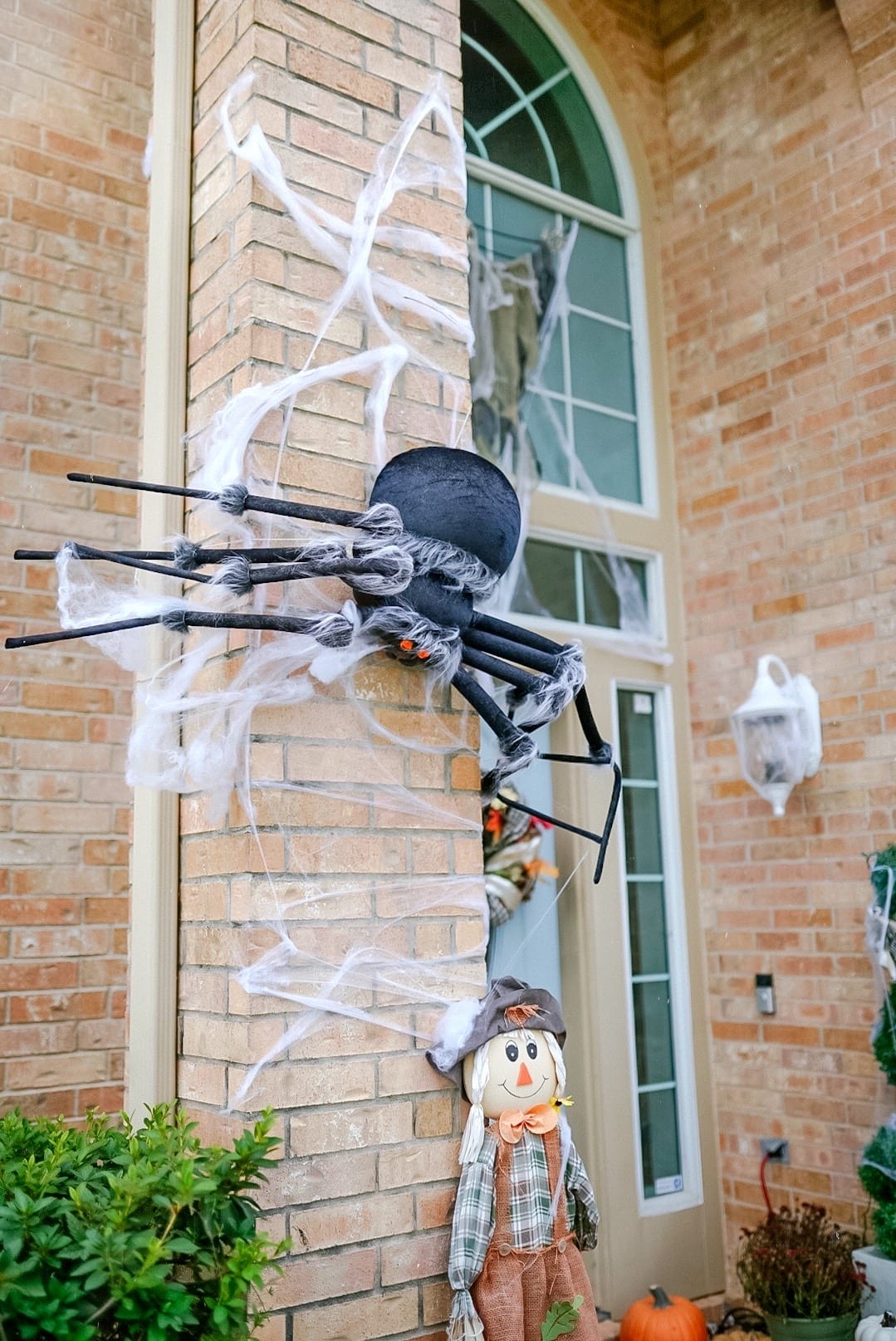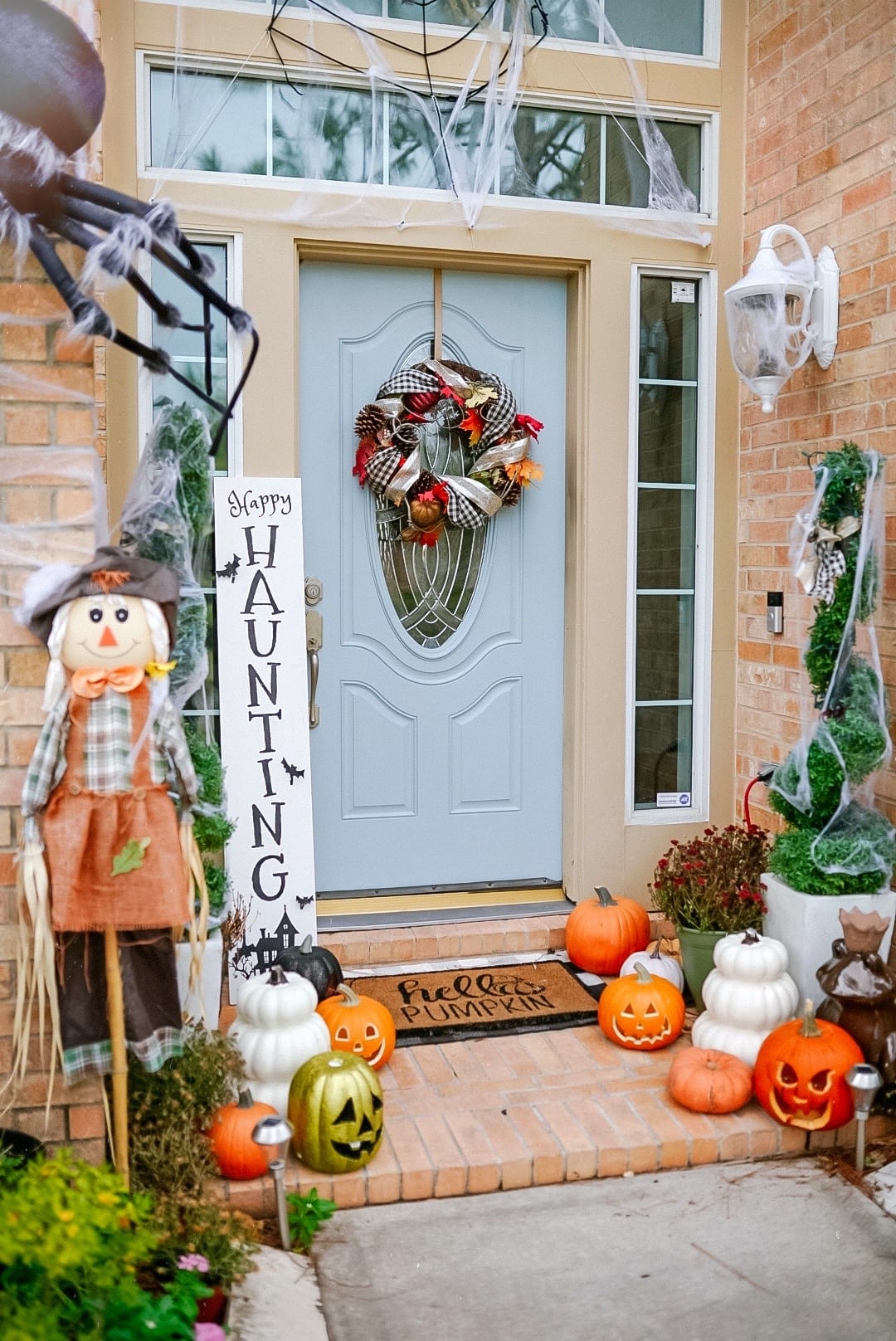 Front Porch Halloween Home Decoration:

For our front porch we added this hanging skeleton from Walmart for a spooky look. The cobwebs we bought from Amazon and we had enough to do the inside and our surrounding bushes. We bought the Haunting sign from At Home. And the spider is from Target. You can really see the difference in quality with this spider versus the one we got at Amazon below. We still kept some of ourfall decor and just added more jack-o-lanterns for Halloween.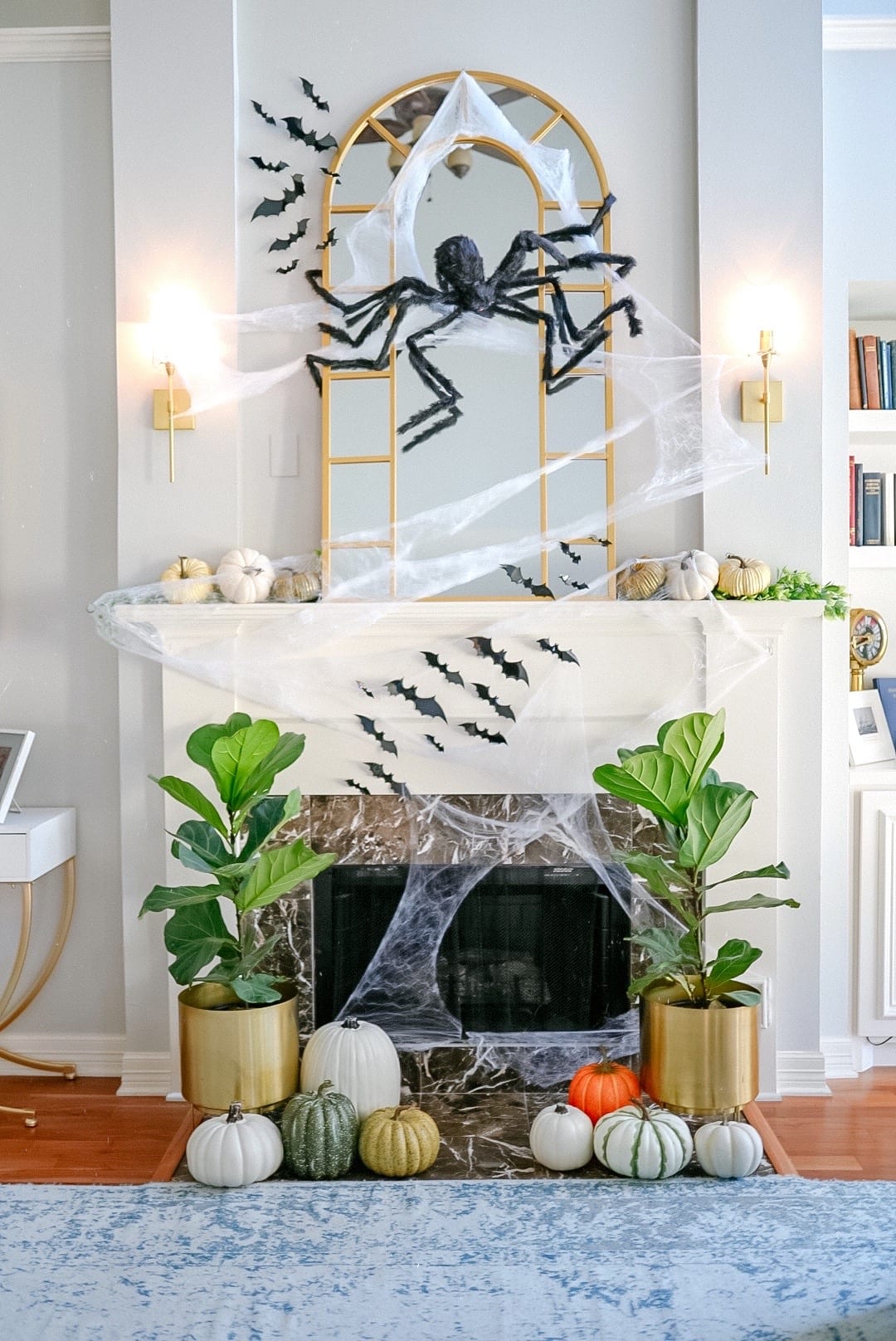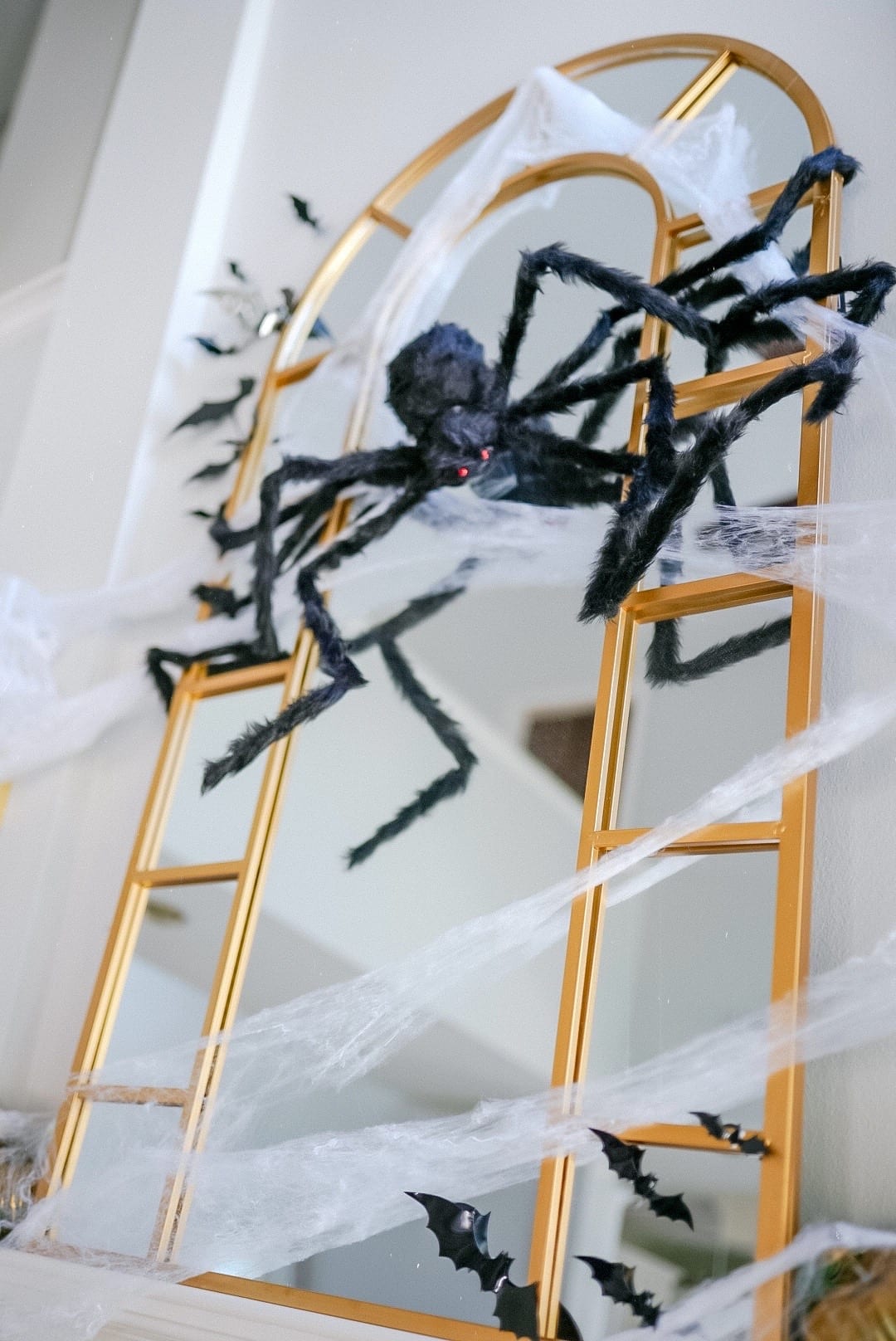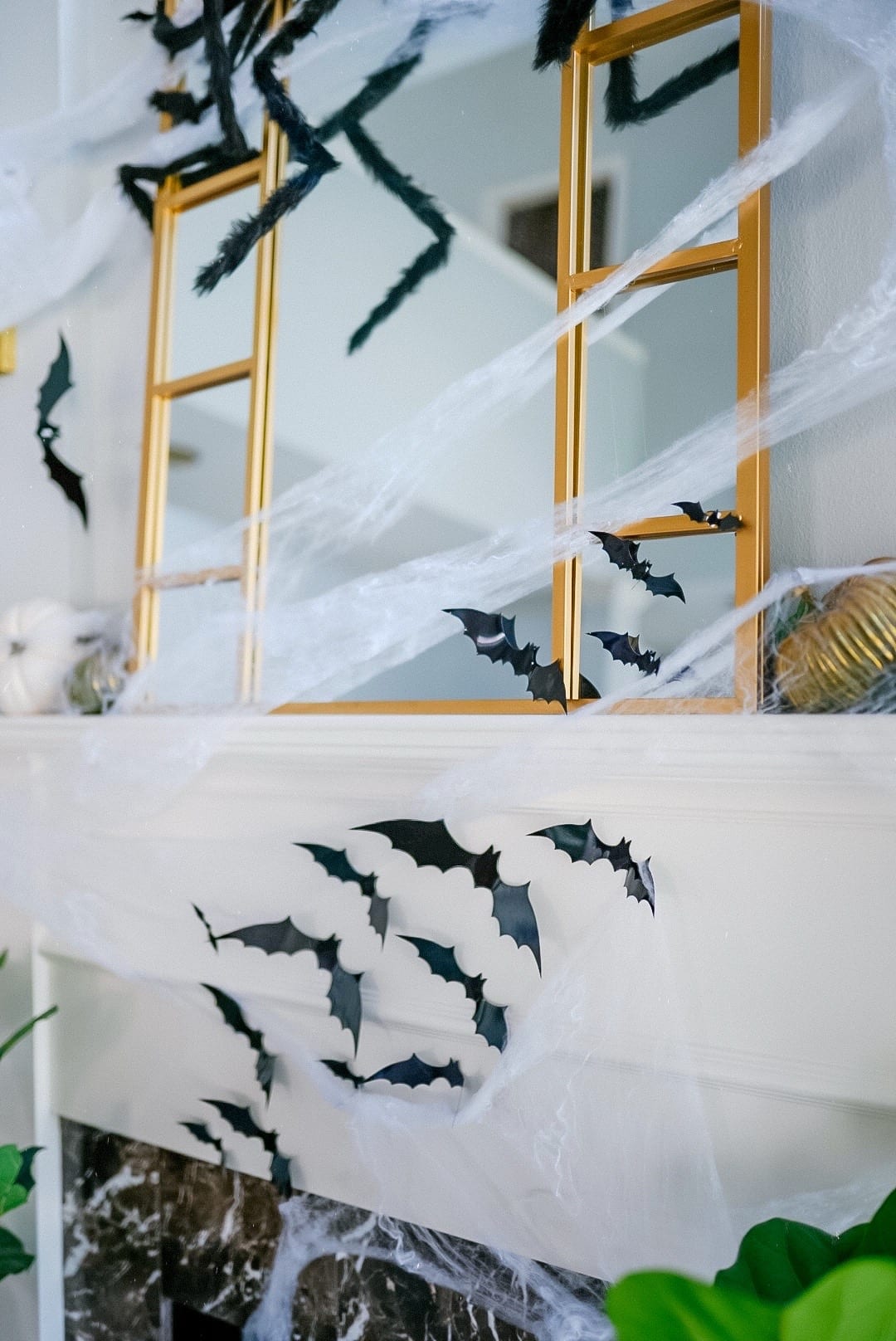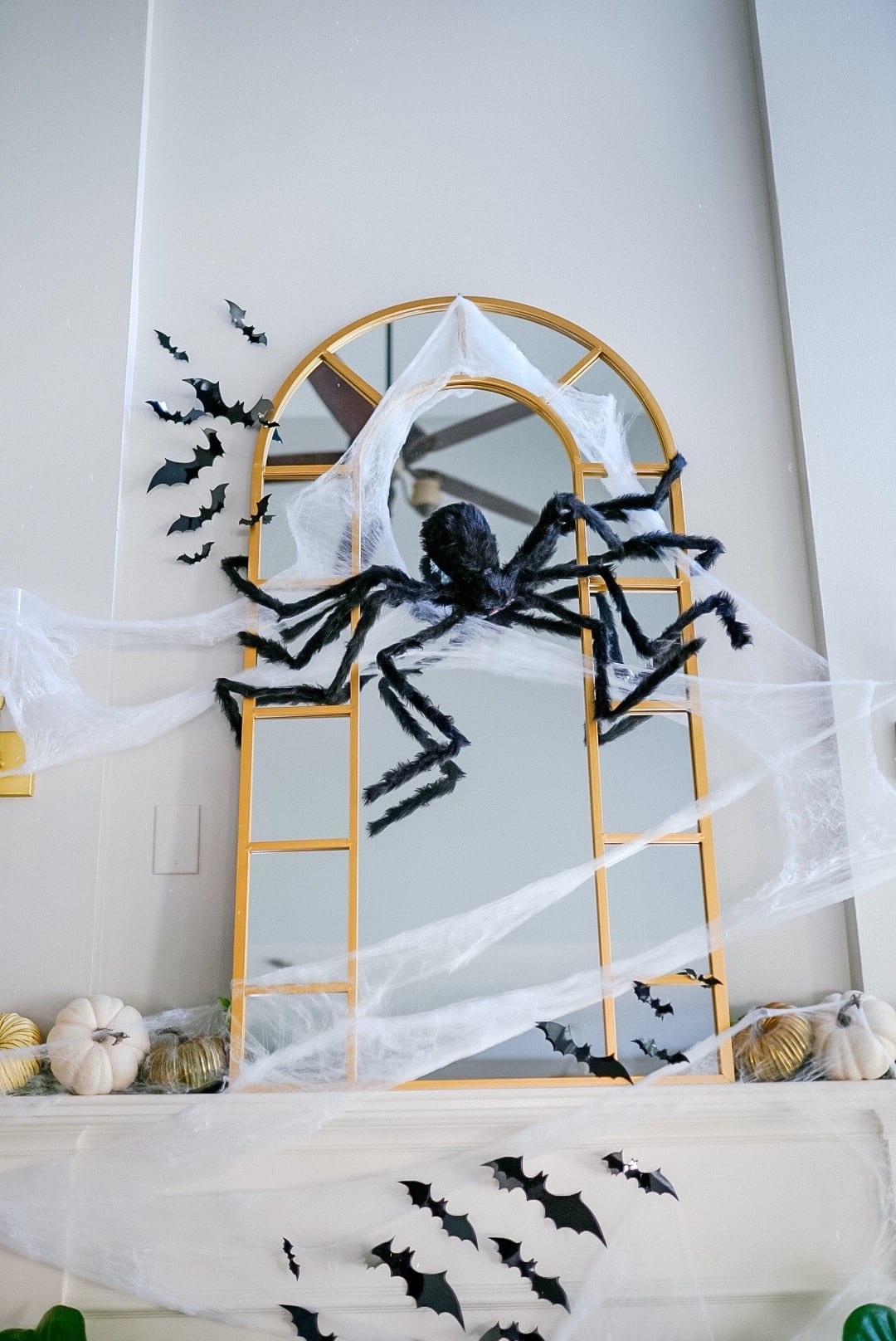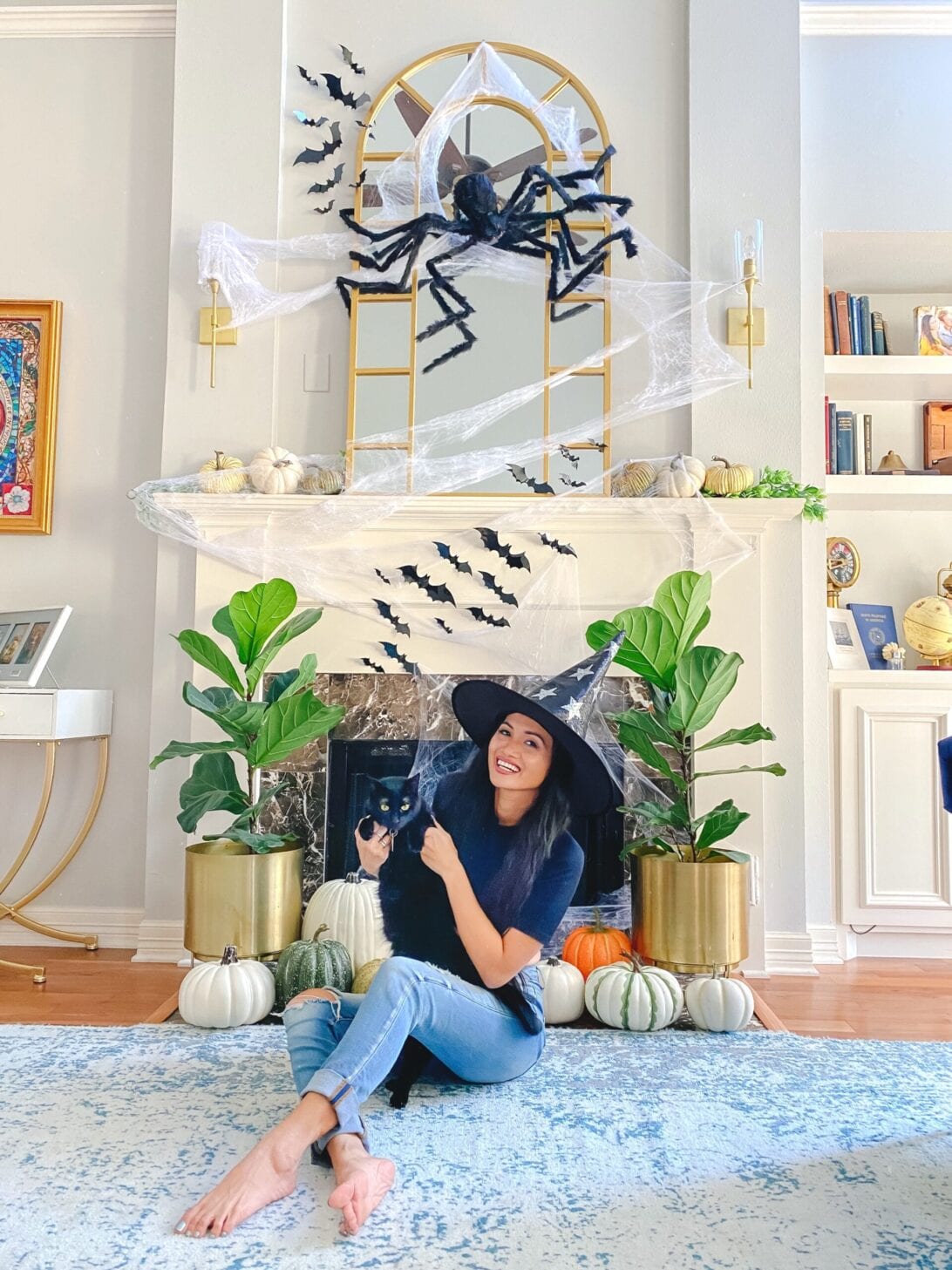 SHOP THIS POST:

For the inside Halloween home decoration we decided just to keep it simple and decorate our fireplace. We added this $15 spider, cobwebs, and these $9 bats to our fireplace.  We love having the feeling of Halloween in our home without it looking too much like a haunted house lol!
I hope you enjoyed our Halloween home decoration. Thanks for stopping by!
P.S. Subscribe for weekly newsletters so you never miss a single post!