FEATURED ON THIS POST:

Hi friends,
Hope you are having a great week! Today I am sharing my New Years fitness resolution or rather lack there of. Last year at this time I was training for a half marathon and ran my first one in February. It was a great personal accomplishment and one of my fitness resolutions last year. But 2020 has come and this year I am resolution-less. I have no big fitness plans or big goals to accomplish for the year, and I am ok with that. I'm sharing more of why I have chosen not to have any fitness resolutions this year below, plus this cute workout outfit and leopard bomber jacket I can't get enough of.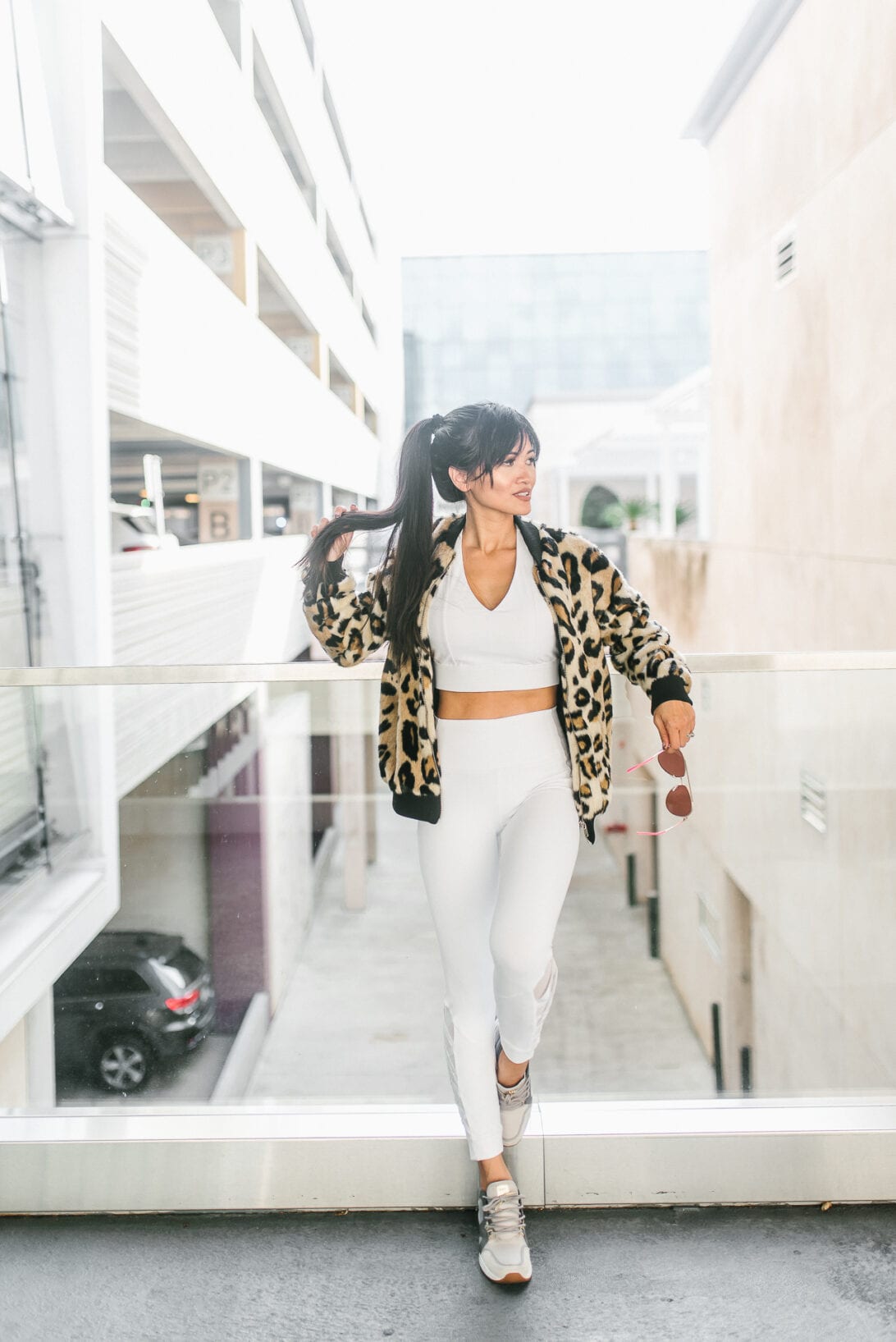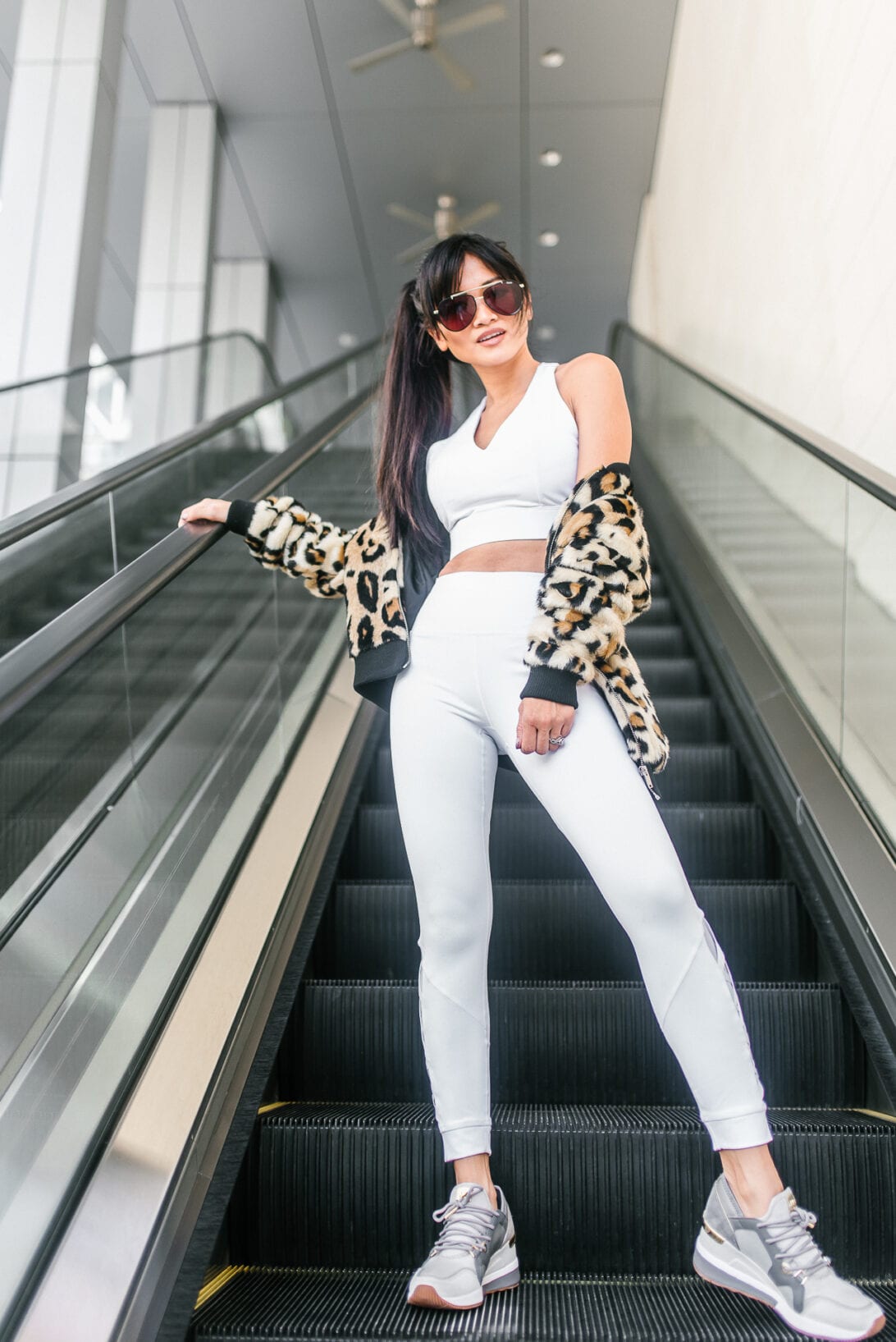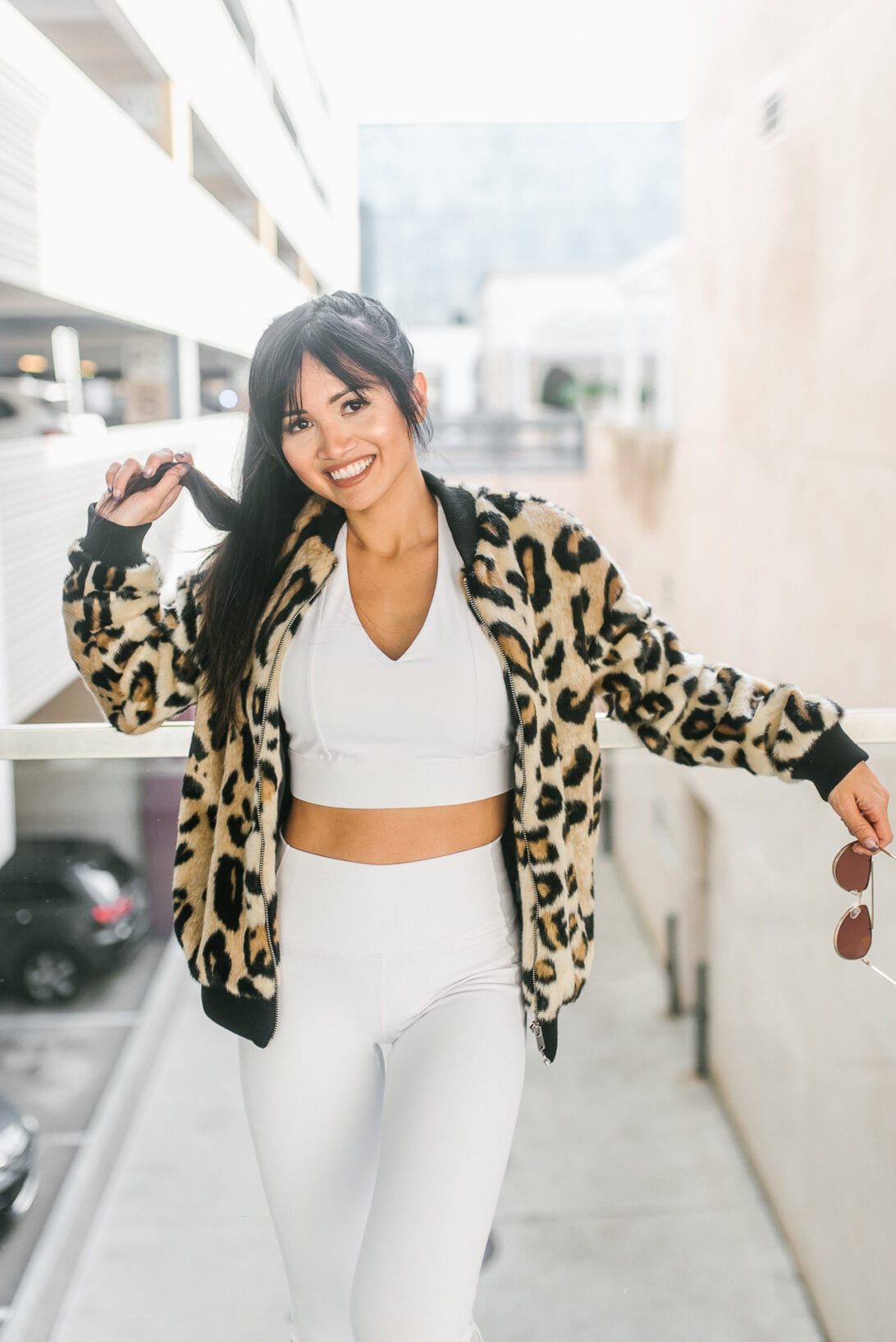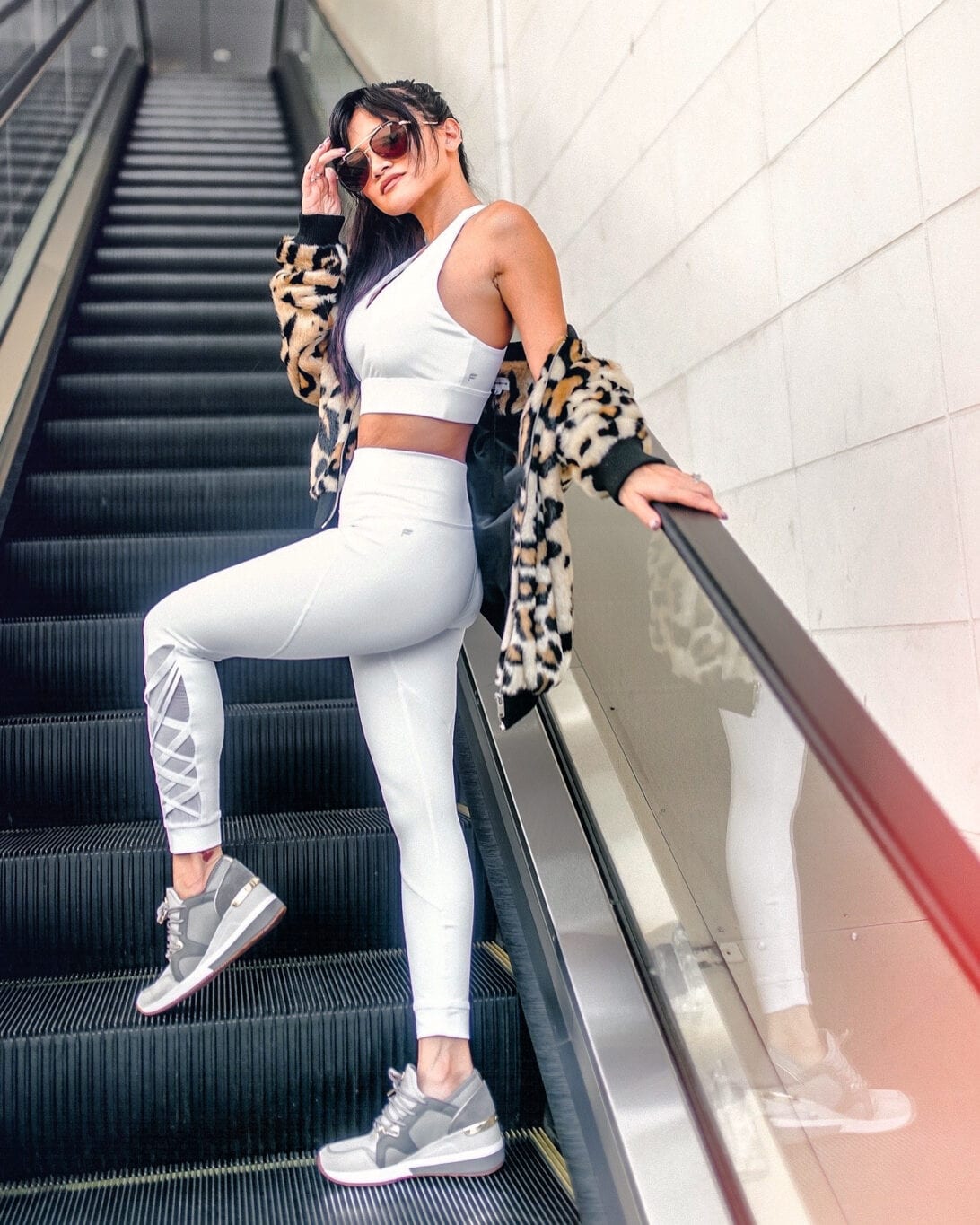 SHOP THIS POST:

To be honest with you after I finished my first half marathon, I stopped going to the gym. I didn't feel a need to go after accomplishing my goal for the year. Plus we moved into our new home and life got too busy to where my fitness didn't become a priority. I didn't realize how much I missed the gym until I realized how it was an integral part of my life. Going the gym wasn't just about accomplishing my fitness goals, but it was a part of my life that helped me stay mentally and physically healthy.
Now I don't go to the gym because I have a specific physical goal I want to accomplish, rather I go because it keeps me active and physically and mentally better as a person. I instantly felt better and more productive when I took thirty minutes to an hour a day to exercise. I've come to the age that I've accepted my body for all that it is, and just want to do the best I can to maintain and take care of this vessel God has given me. Next year who knows what I might want to accomplish physically, but this year I'm perfectly happy with having no resolutions at all. Do you have any resolutions this year?
P.S. Subscribe for weekly newsletters so you never miss a single post!
Photos by BanAvenue Photography