Happy Wednesday everyone!
If you haven't heard, Nordstrom's biggest sale of the year is here! The Nordstrom Anniversary Sale officially starts this Thursday July 12th for Early Access card holders.  I will be headed to Nordstrom today to preview some of their sale items and possibly do a try on session that way I can have an idea of what I will be purchasing on Thursday. You can also preview the sale by checking out the Nordstrom Anniversary Sale catalog here. After browsing the catalog I am sharing my top sale picks with you, and sharing the items that will be selling out fast so you don't miss out, and other tips to shopping the sale like a pro. Read the inside scoop below!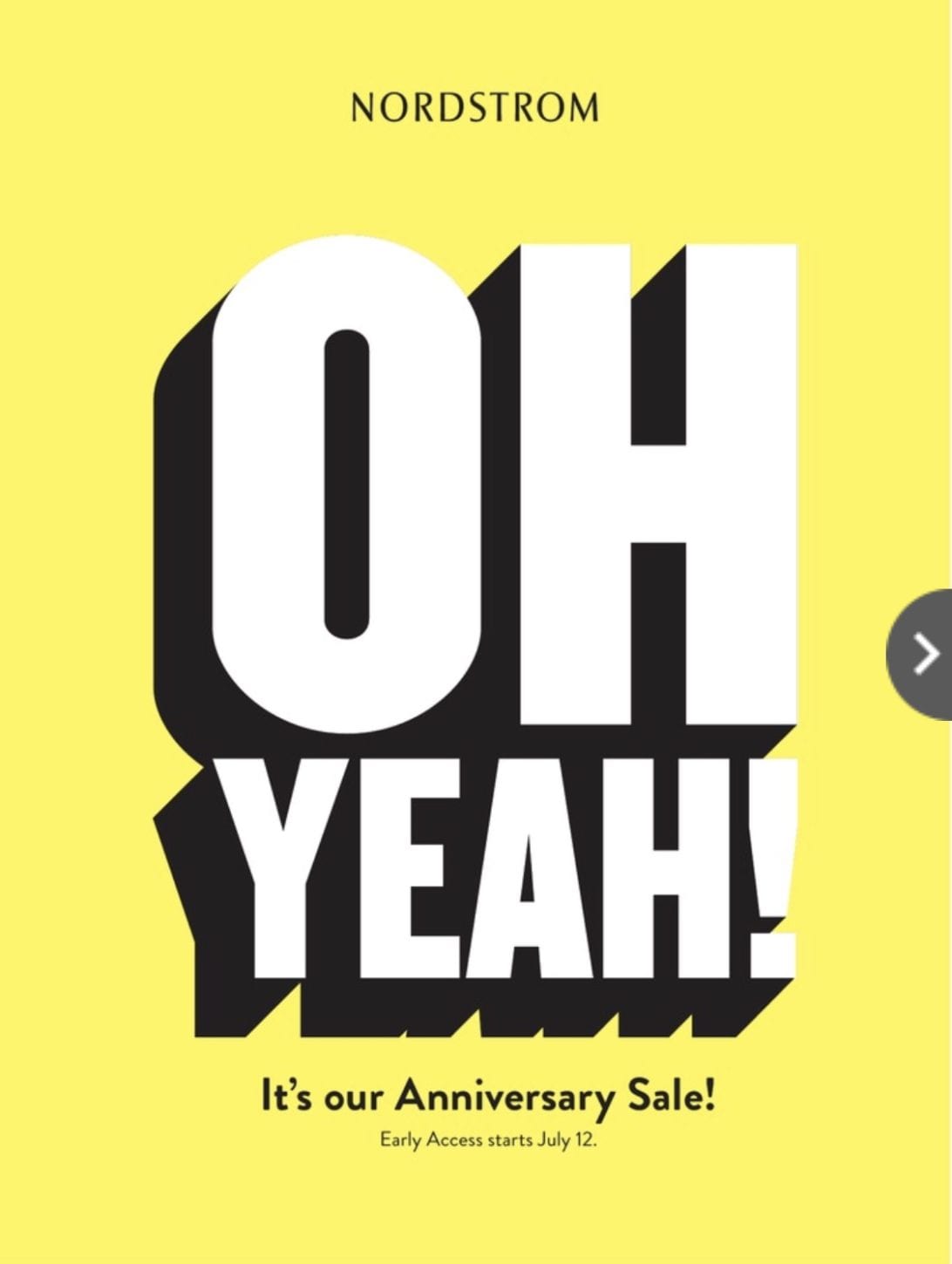 NORDSTROM ANNIVERSARY SALE Q&A
WHAT IS THE NORDSTROM ANNIVERSARY SALE?
The Nordstrom Anniversary Sale is the only sale is one of the only sales where you get deep discounts on new items for Fall 2018. This sale isn't the typical "clearance sale" where retailers liquidate last year's or last season's inventory. It's the best time to shop for the newest boots, jackets, tops, accessories, beauty and more for fall!
WHEN IS THE NORDSTROM ANNIVERSARY SALE 2018?
The 2018 Nordstrom Anniversary Sale will be Friday, July, 20 to Sunday, August 5, 2018. However, Early Access enables qualified customers exclusive access to the sale, Thursday, July 12th, a week before the sale is open to the general public. You can shop the sale from this link when the sale is live.
Here's a breakdown of the important dates and times:
Thursday, July 12th, 2018 12:01 AM Pacific: Early Access available to all Nordstrom cardholders
Friday, July 20st, 2018 12:01 AM Pacific: The Nordstrom Anniversary Sale 2018 is open to everyone
Sunday, August 5th, 2018 11:59 PM Pacific: The sale ends and items return to their normal retail price
WHAT IS EARLY ACCESS?
Early Access offers Nordstrom cardholders exclusive access to the sale. Nordstrom Anniversary Sale 2018 Early Access dates are from July 12 through July 19 before the sale opens to the general public on July 20. I highly suggest it especially if you are a hard to find size like me. It's the best time ensure the best items are still in stock. If you're not a cardholder, I recommend it as it has plenty of other perks.
HOW DO I GET EARLY ACCESS?
Early access to the sale is available to all Nordstrom cardholders automatically. Access is available to all card levels and card types. However you don't have to charge the card to shop the Early Access, you just need to have one. I did this last year so I didn't have to use credit. If you don't have a card, you'll need to sign-up for a Nordstrom credit card by July 8.
Why should I apply for the Nordstrom Card:
Early Access to the Nordstrom Anniversary Sale (which is huge!)
If approved, you can sign in to access your card online and start shopping right away.
Earn 2 points per dollar spent in stores and online at Nordstrom, Nordstrom Rack, HauteLook and Trunk Club.
Plus, get a $20 bonus Note when you spend $100 at Nordstrom with your new Nordstrom card the day you're approved.
Enjoy the benefits of being a Nordstrom cardholder.
No annual fee
24/7 Nordstrom Customer Service
Now that you know everything you need about the Nordstrom Anniversary sale, check out my top picks, aka what will be in my shopping cart, and my shopping tips to getting the best out of the sale below!
Top Sale Picks from the Nordstrom Anniversary Sale
Shoes – Alright I always start with shoes, because one they have the best selection, and two the sizes sell out fast, especially if you are a hard to find size like myself. I'm a 6 and they don't carry as much stock in my selection, so when I find something I make sure to get it!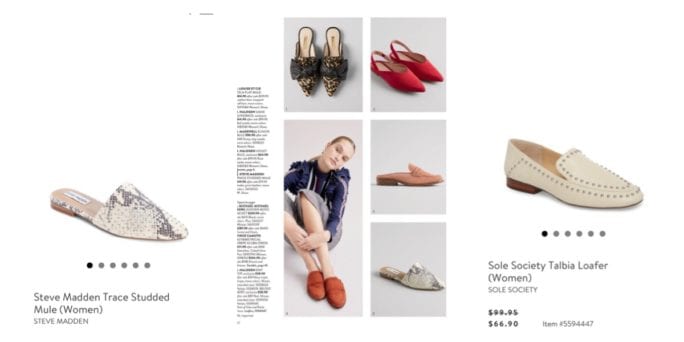 Alright last year I bough a pair of leopard Halogen mules like that have above and they were a top seller and already sold out of my size by the time the sale was open to the public. Now they are back cuter than ever! If you missed out last year, get them now. I am obsessed with the studded snake skin mule and these white studded loafers. These two will be in my cart at check out tomorrow.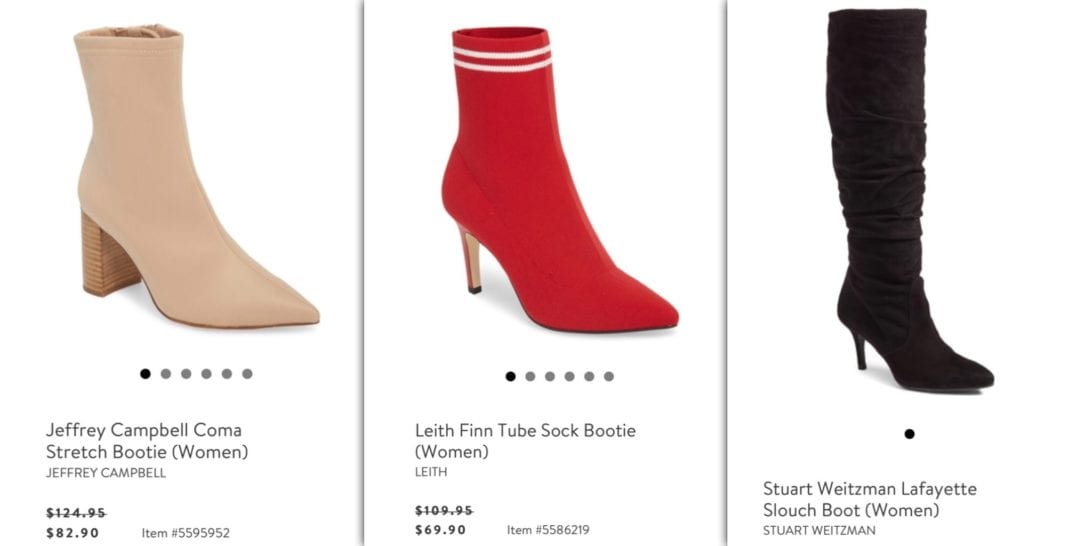 Sock booties were huge last year! I fell in love with the red booties at NYFW, and so I bought myself a pair this year similar to the style above. I also have slouch boot like these Stuart Wiseman which look very flattering for petite girls like myself. Now I am debating if I should get these nude Jeffrey Campbells too! What do ya'll think?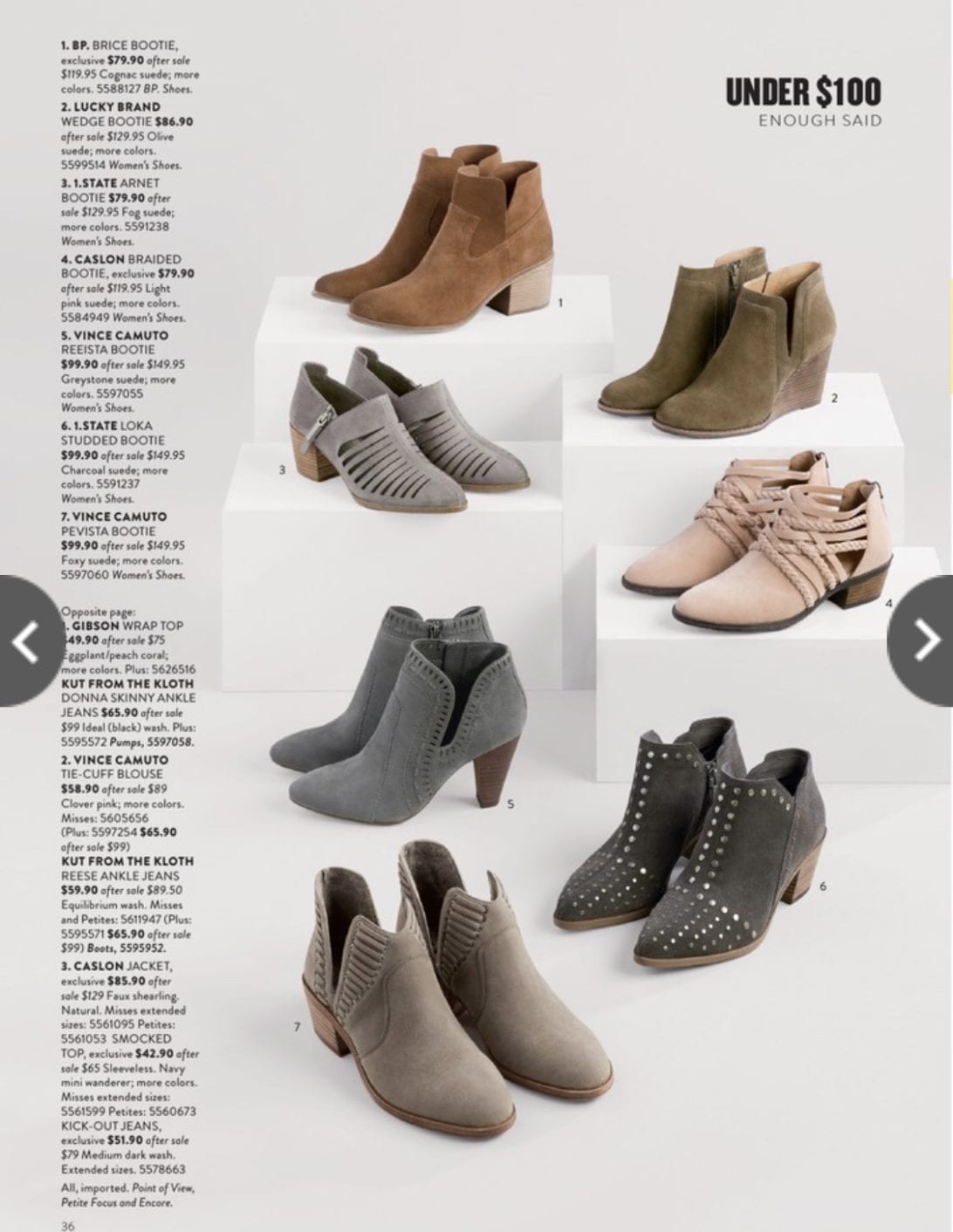 These Ankle booties are a must have for fall! I bought them last year and they have come back in similar styles this year. They are honestly the most versatile shoe for fall. Best part is they are under $100! But they do go back to full price after the sale is over so don't wait to get them now.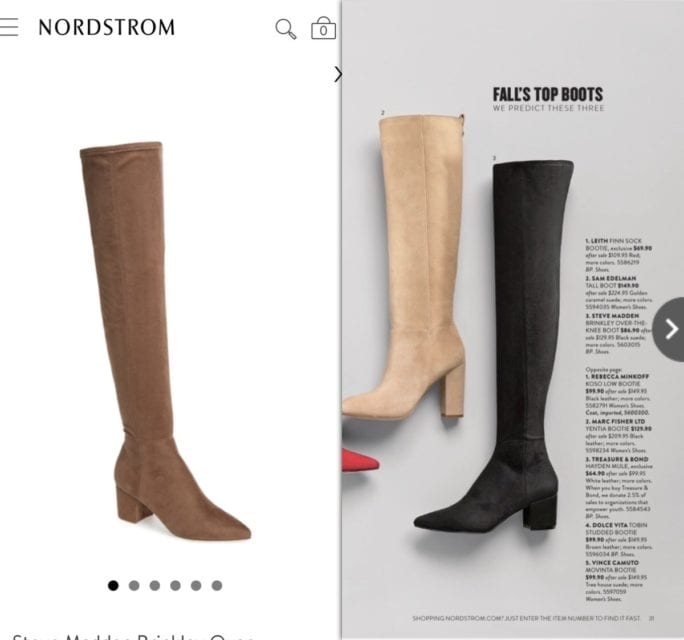 I bought a pair of black Steve Madden over the knee boots a couple of years back and they are still some of my favorite boots! Now I am eyeing these tan ones, because it is such a staple color for fall!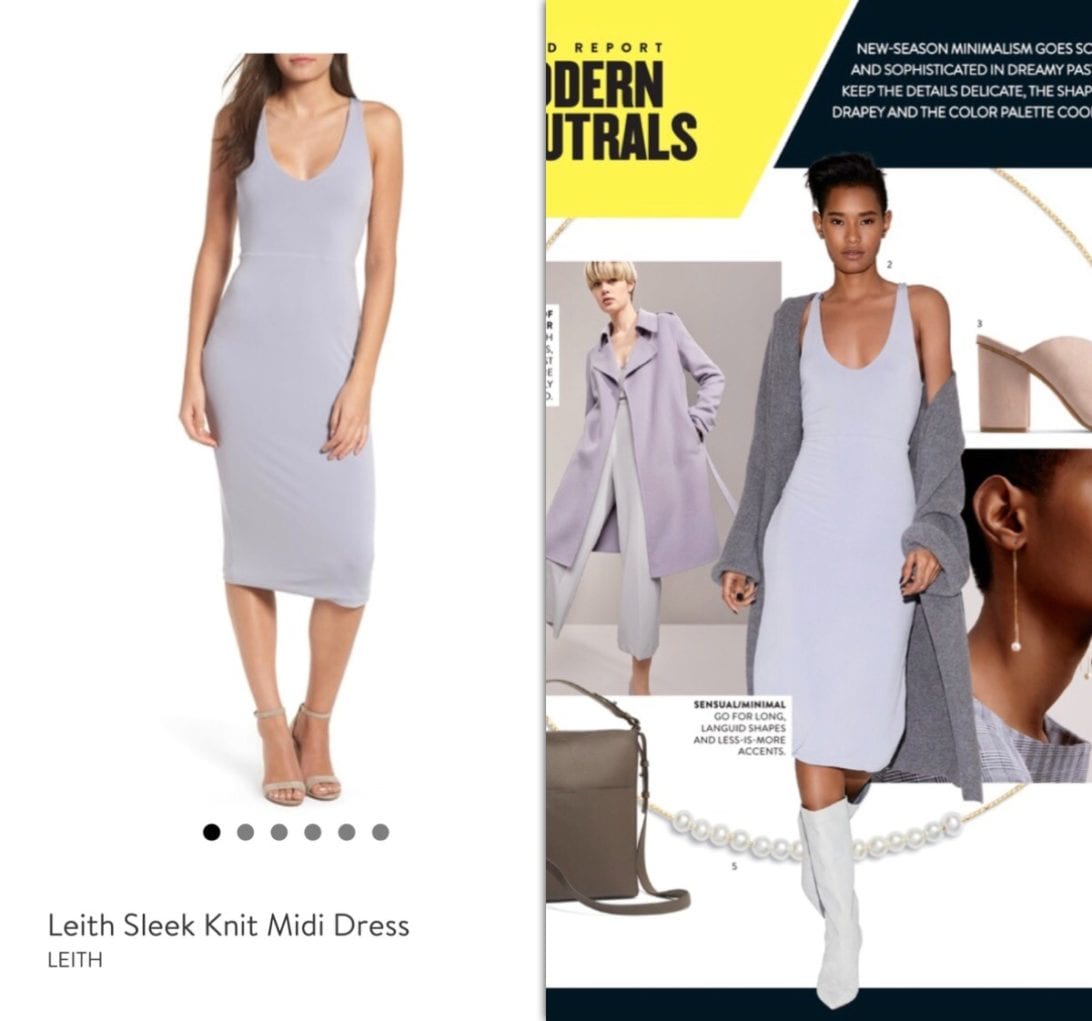 Dresses – I love a good midi dress to throw on. Last year Leith came out with one similar that was such a hit with everyone! And for under $40 this one will be too, plus it comes in black!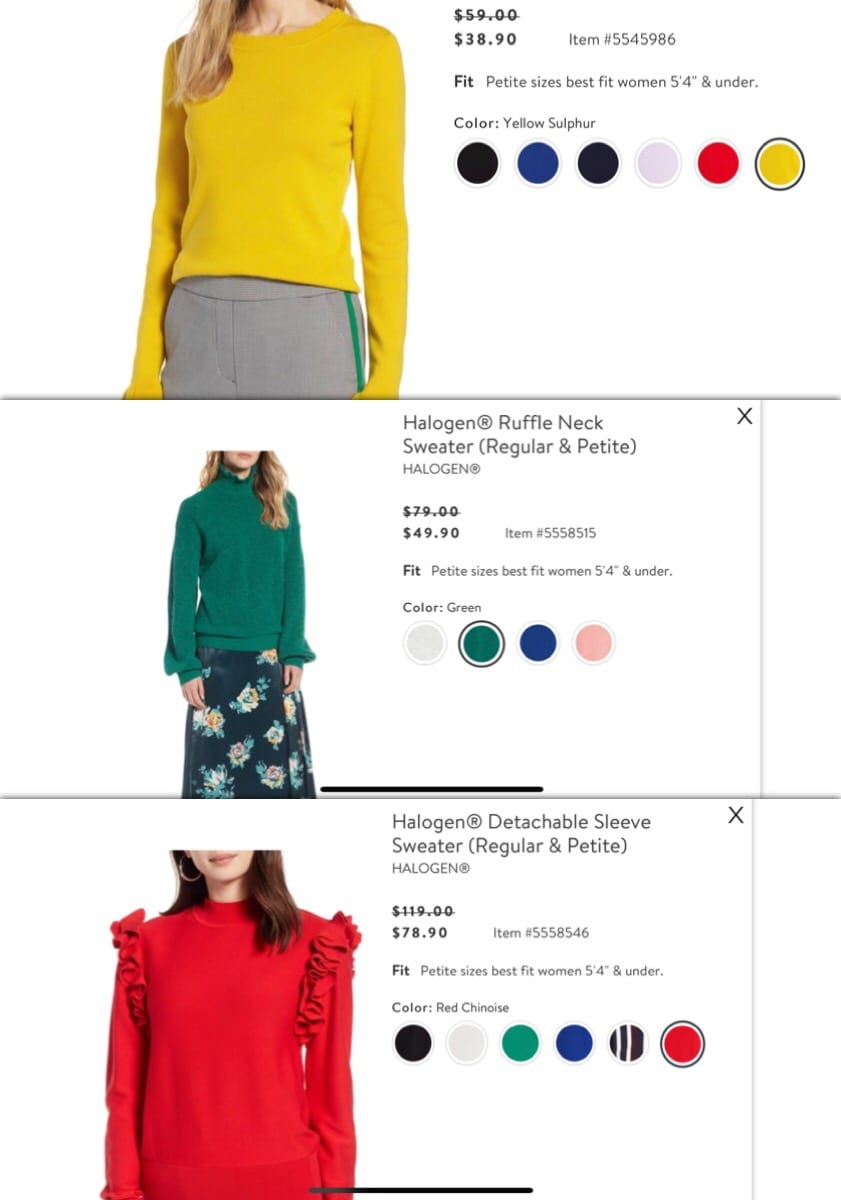 Sweaters – Here are my favorite for under $100. The yellow is my favorite. Love all the bright color selection this year!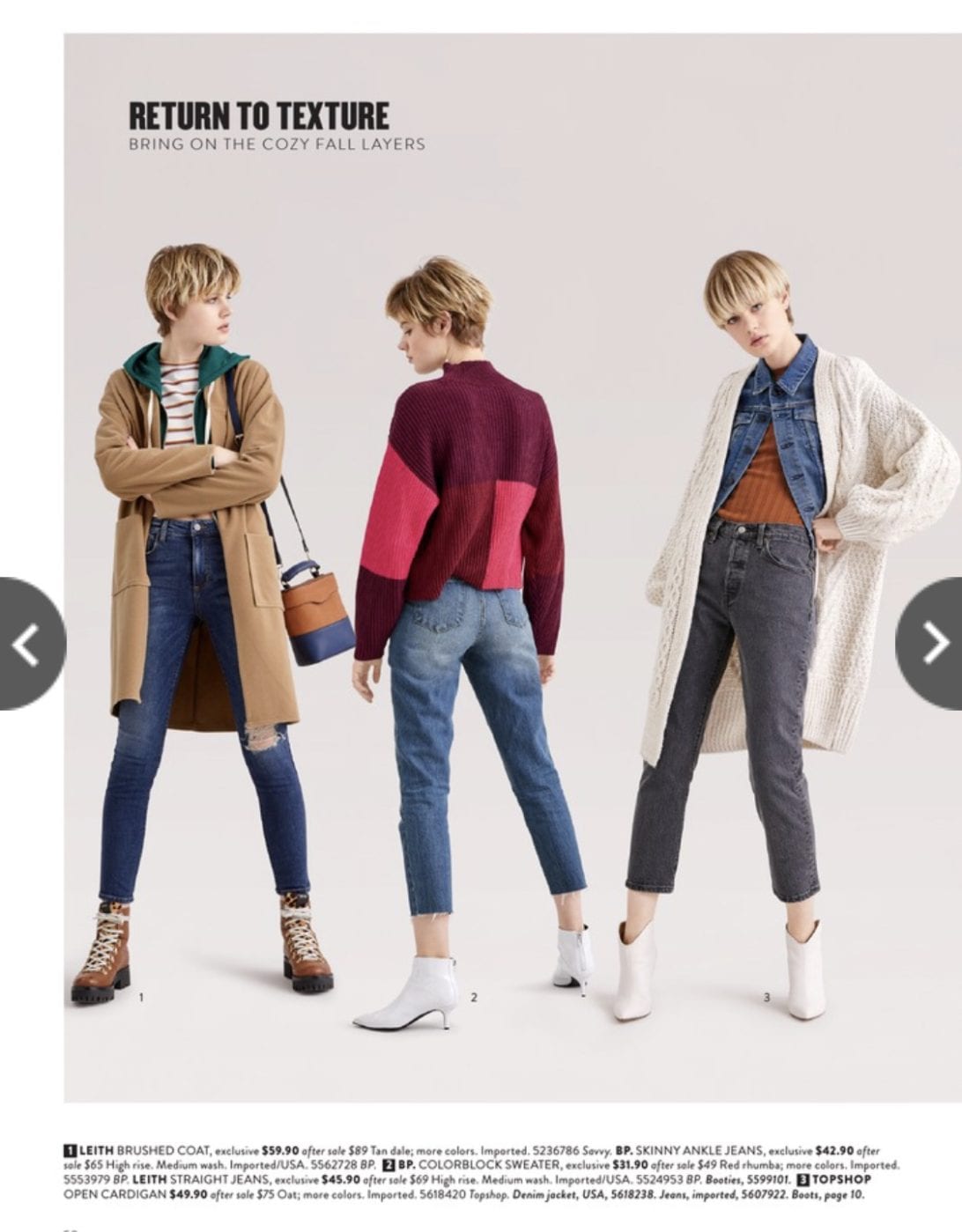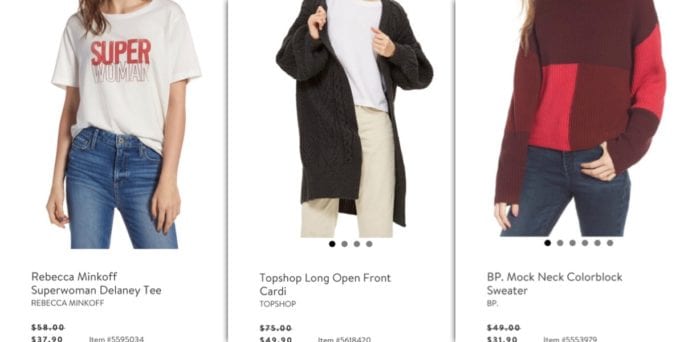 I love this Super Woman tee from Rebecca Minkoff. I already see myself wearing it at NYFW! I'm getting the Topshop cardigan in blush. This is a cardigan that will probably sell out before the public sale starts so thats why I encourage you to get early access. I also love this color block sweater, and for only $31, it's going in my bag.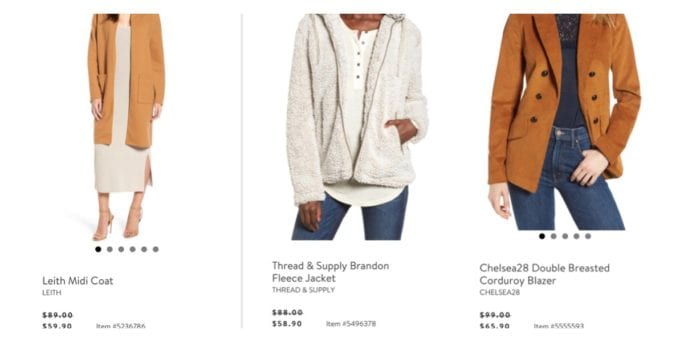 My top three jacket choices are above. The fleece jacket was such a big hit last year, that it will probably sell out this year.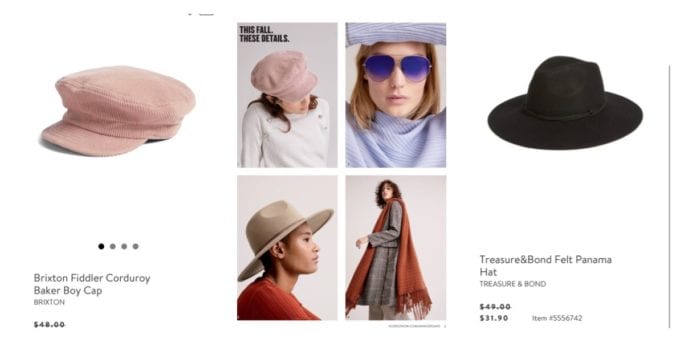 I love these two hats, and I already plan to get both. They were two of the most popular fall hats last year and will be again this year. Plus you can't beat the price!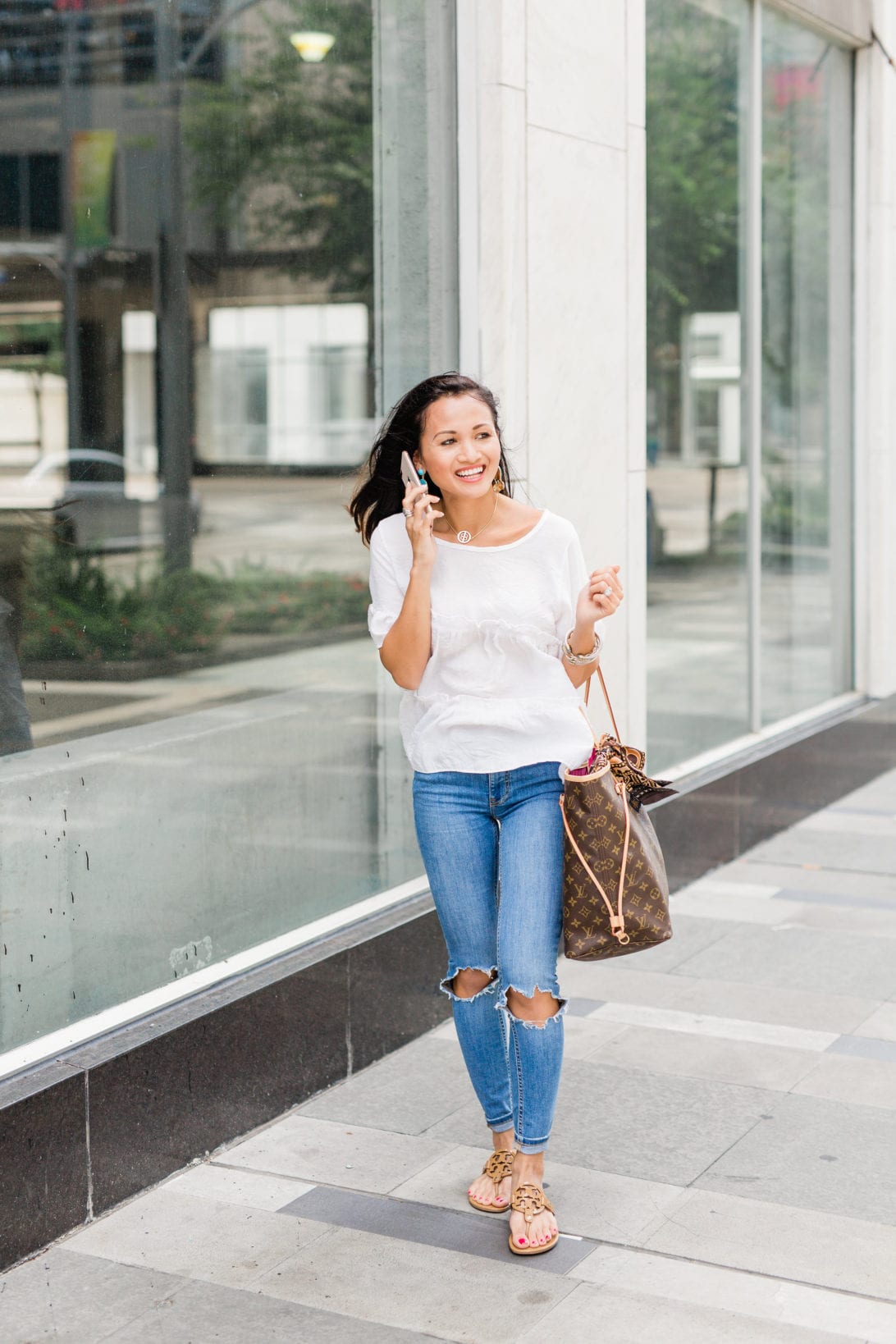 So are you inspired to shop this sale this year? If so here are some tips for shopping the Nordstrom Anniversary Sale like a pro:
1. If you are a hard to find size shopping online will be easier than at the store. Let me tell you how many XS I found in the store, zero. You will have better luck shopping in the comforts of your own home.
2. Can't decide between colors, or sizes, order both. Nordstrom has a great return policy so don't worry if one doesn't fit. The worse thing you can do is wait to order a color or size and find out it is sold out the next day. Better safe than sorry just order both.
3. Shop your closet staples first, jackets, jeans, shoes, tops that you can wear multiple times. You will get more bang for your buck when you shop for pieces that you can wear multiple times. I stocked up on lace camis last year, and I'm glad I did because I wear them all the time.
4. Don't wait the last-minute. Shop early, or you will regret it. Sizes and stock sell out fast, and Nordstrom doesn't guarantee restocks even if it's sold out before it's open to the public. This is why it's important to get Early Access.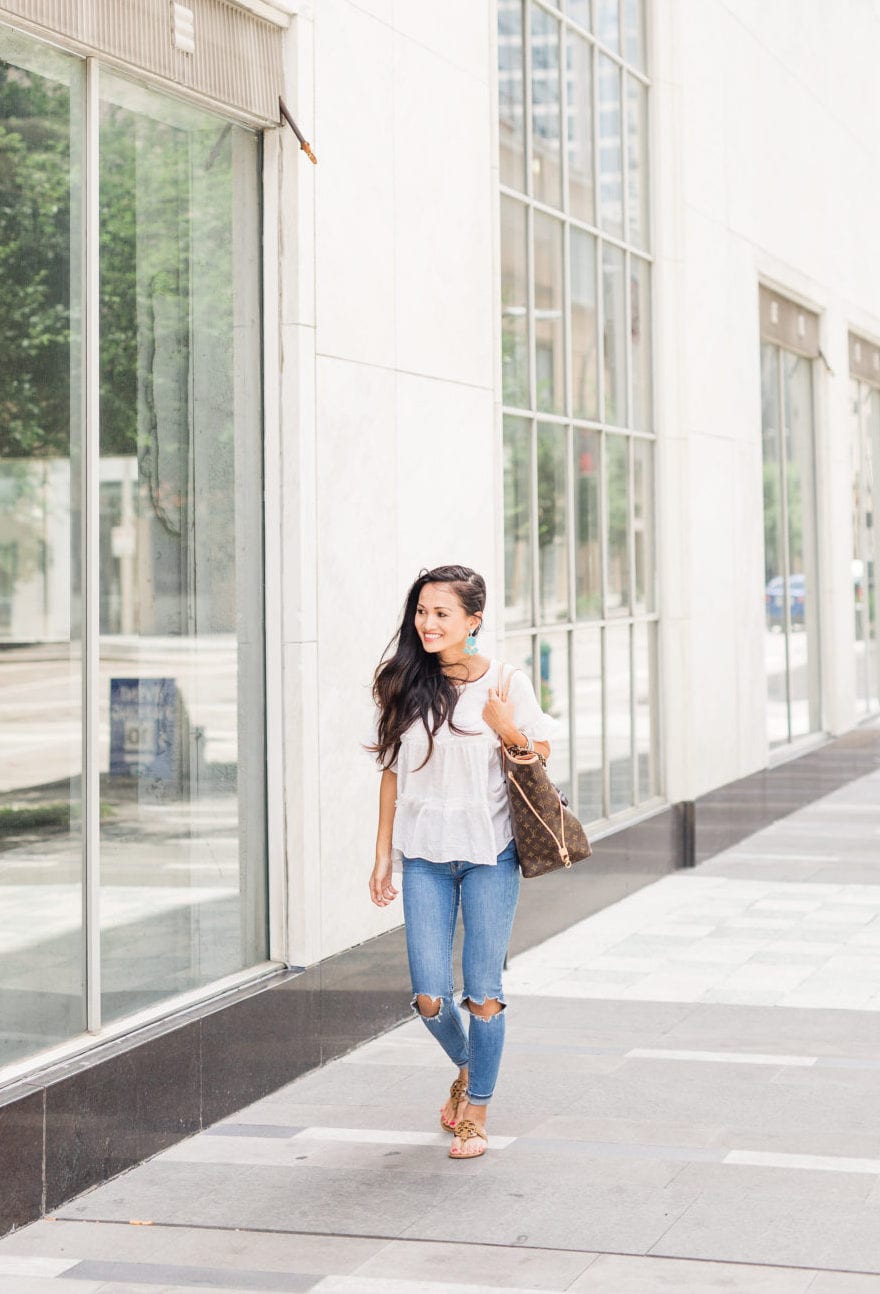 SHOP THIS LOOK:

Alright guys that is it! I hope these tips help! Make sure you check the Nordstrom Anniversary Sale catalog here for the full selection. Did you see anything that you will be getting this year? Comment below and let me know. Plus stay tuned on my Instagram and on the blog as I will have two opportunities to win two $500 Nordstrom gift card to shop the sale! Thanks for stopping by!
P.S. Subscribe for weekly newsletters so you never miss a single post!