Hey everyone! Hope you had a great weekend! Today I wanted to share some quick fitness tips for you guys that will help you stay fit on your next vacation. Lets face it we don't want to be at the gym everyday or counting calories when we are on vacation, but guess what you don't really need to. Check out these four tips to staying fit on vacation.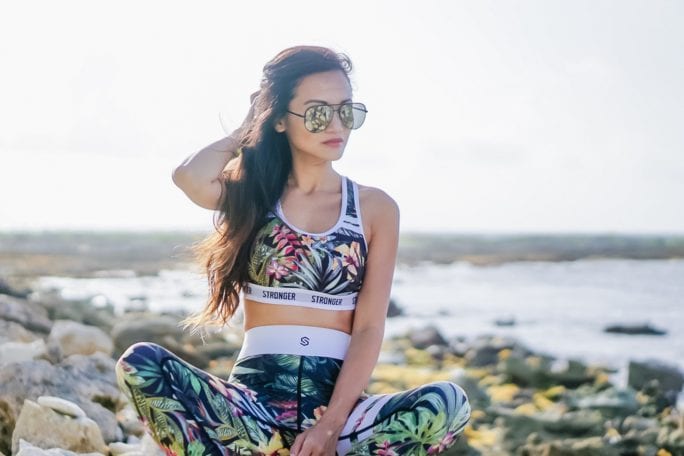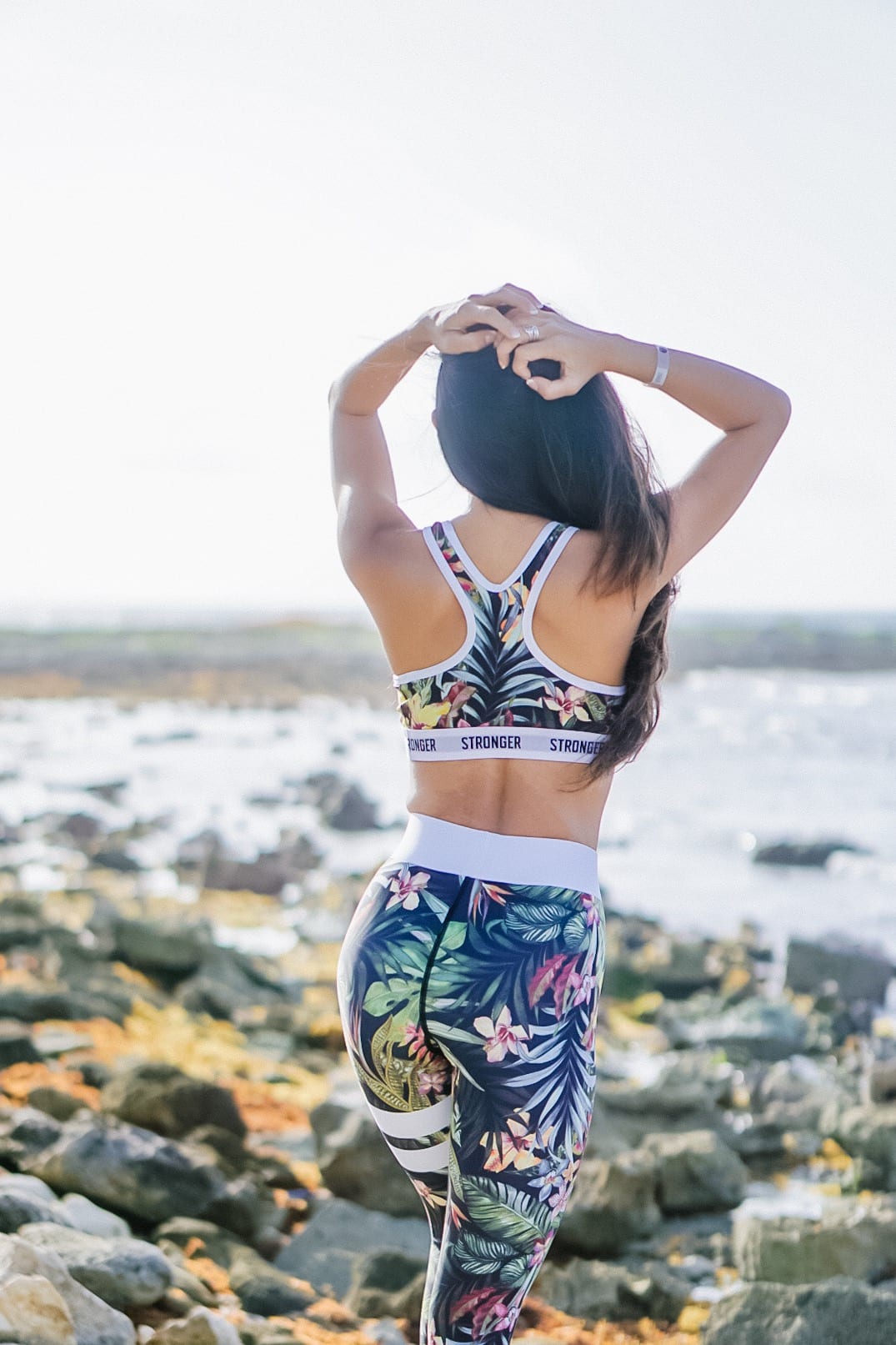 4 Tips to Staying Fit on Vacation
1. Keep it Fresh – When I was in Tulum I took advantage of my hotels fresh breakfast menu which included fresh fruit, eggs, and yogurt. Stay away from anything that is fried or processed, and try eating like the locals. I loved the fresh fish, ceviche for every meal, and the local tacos. Plus when you are on vacation who wants fast food and take out when you can immerse yourself in the culture and eat like the locals.
2. Walk it out – One of my favorite things about going on vacation is exploring the place we are at. That meant a lot of walking and biking to get to our destination. Try not to drive unless you have to. Plus you see so much more on foot or on a bike anyways. We loved biking to the ruins and walking down Tulum and visiting all the cool restaurants and hotels. It's a great way to burn calories while enjoying your vacation.
3. Go on adventure –  One of our favorite things about our vacation was all of our little adventures we went on. From swimming with the sea turtles, to swimming in the Cenotes, to climbing the giant Mayan ruins, not only did we get a great work out but we got to see some amazing things too!
4. Sleep in – Staying active is one part of staying fit but also getting enough rest and letting your mind and body recover is just as important. Use your vacation to get that extra hour of sleep, or to meditate and relax your mind.
SHOP THIS LOOK:

I hope these tips help you on your next vacation. Staying fit on vacation doesn't have to be hard as long as you focus on enjoying yourself and just having fun. Because who needs the gym when you have the great outdoors? Do you have any fun vacations planned this summer? Thanks for stopping by!
P.S. Subscribe for weekly newsletters so you never miss a single post!