top| flare jeans| purse| choker| jacket| shoes| watch
Can you believe it summer is almost over and it's another school year is starting? This weekend has been a blur, spending it with my family from out-of-town. In addition, my aunt and cousins  are relocating from Oklahoma to Houston and finally found a home only 10 minutes away from my parent's. We are so excited to have more family down here, and we cannot wait for the holidays. Because when Filipino's get together, they do it big. Plus, the food is amazing! Furthermore, my hubby and I went for a movie date night this past week, and I wore this outfit below. I never thought I would say it but I am loving the bodysuit and choker trend. My hubby thinks it's pretty sexy too lol.;) Therefore, being inspired my outfit, here are five transitional trends to bring into fall and my full outfit details below!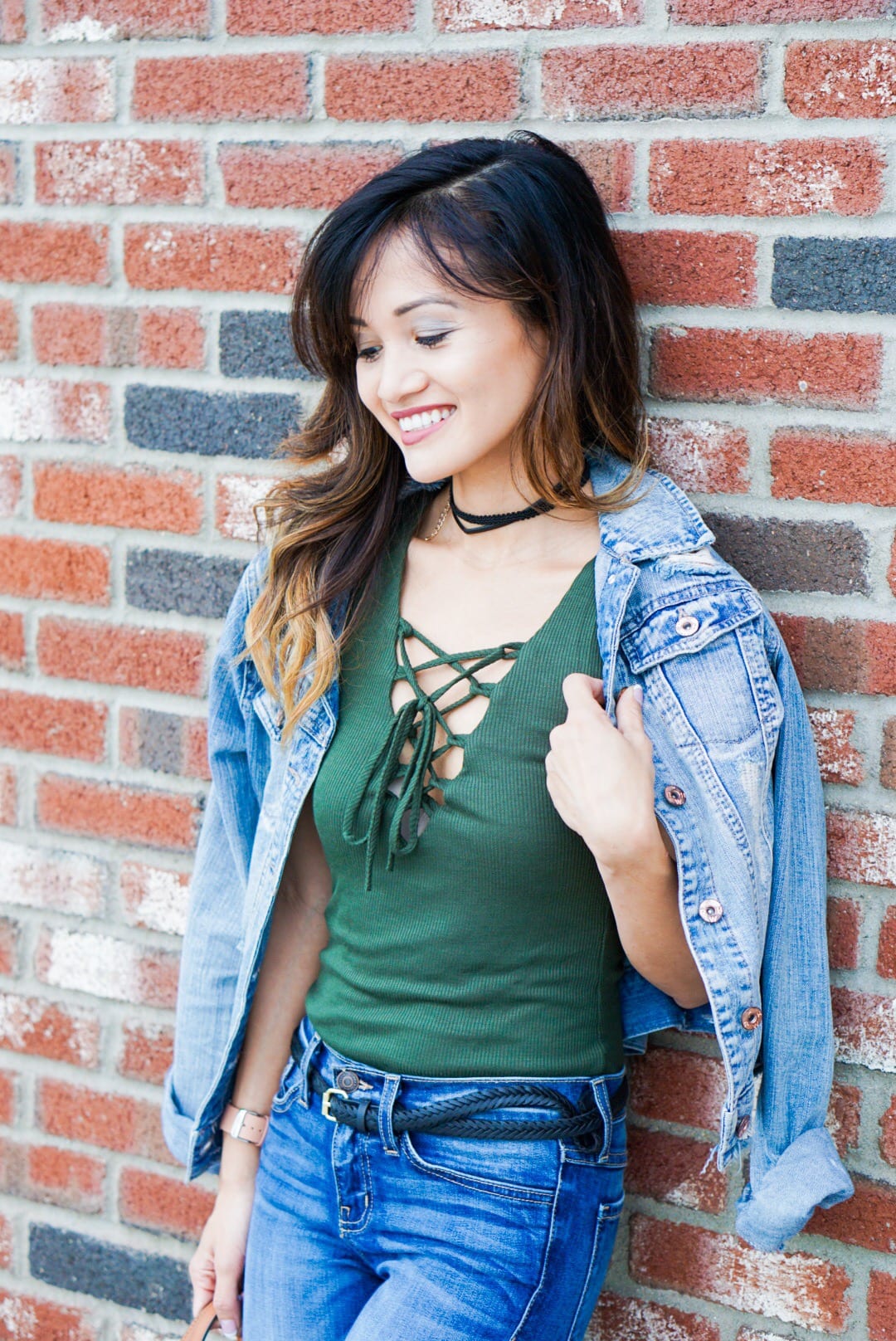 5 Transitional Trends to Bring into Fall:
1. The Lace Up
 Lace ups were big in the summer and they are even bigger in the fall. Plus, I love the neckline details lace-ups provide.
2. Bodysuit
 I never thought I would be wearing a bodysuit but this one is a jersey knit material and super comfy. Also, it is nothing like those uncomfortable leotards you had to wear to dance or gymnastics when you were little lol. Another plus about the one I'm wearing is it's under $20!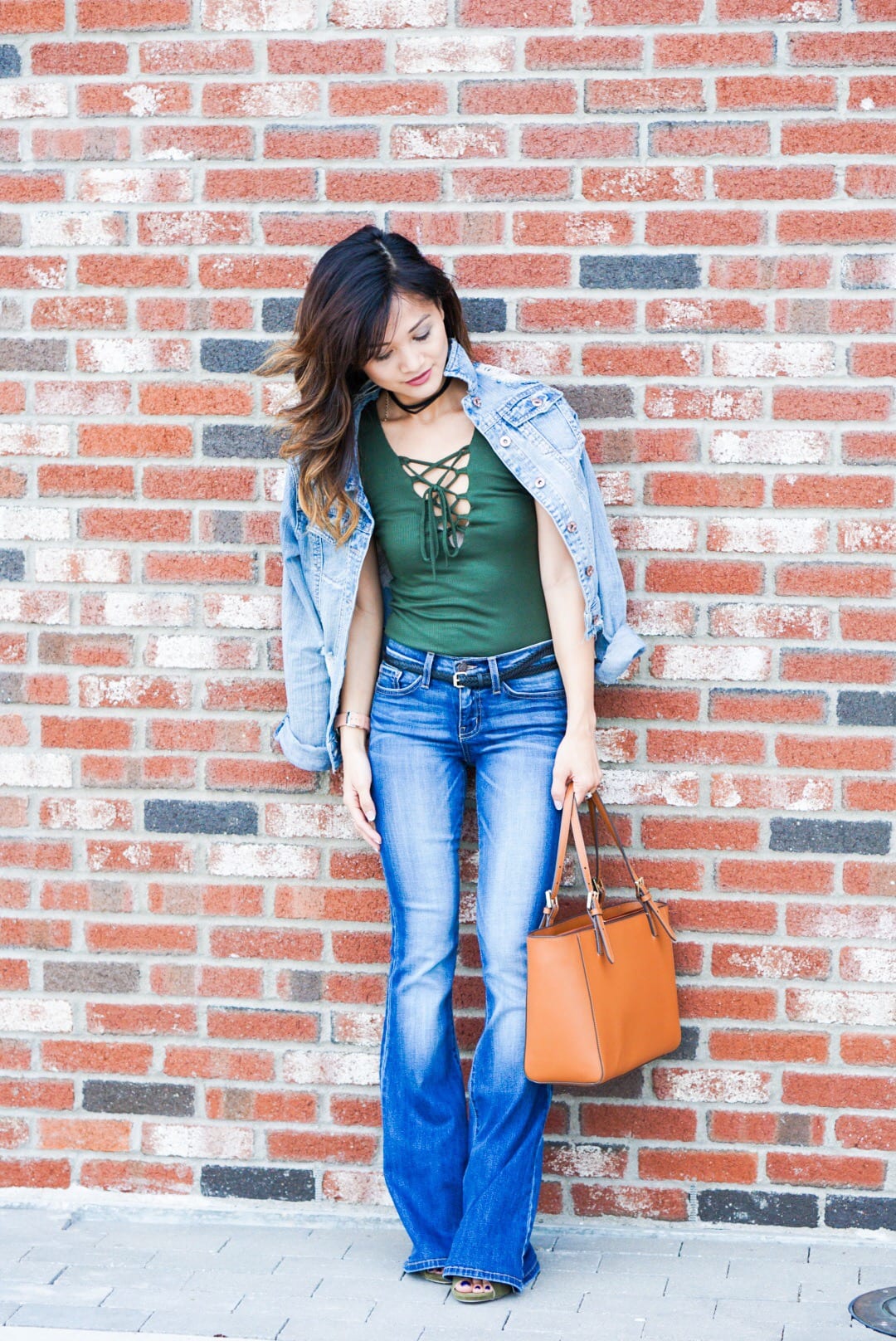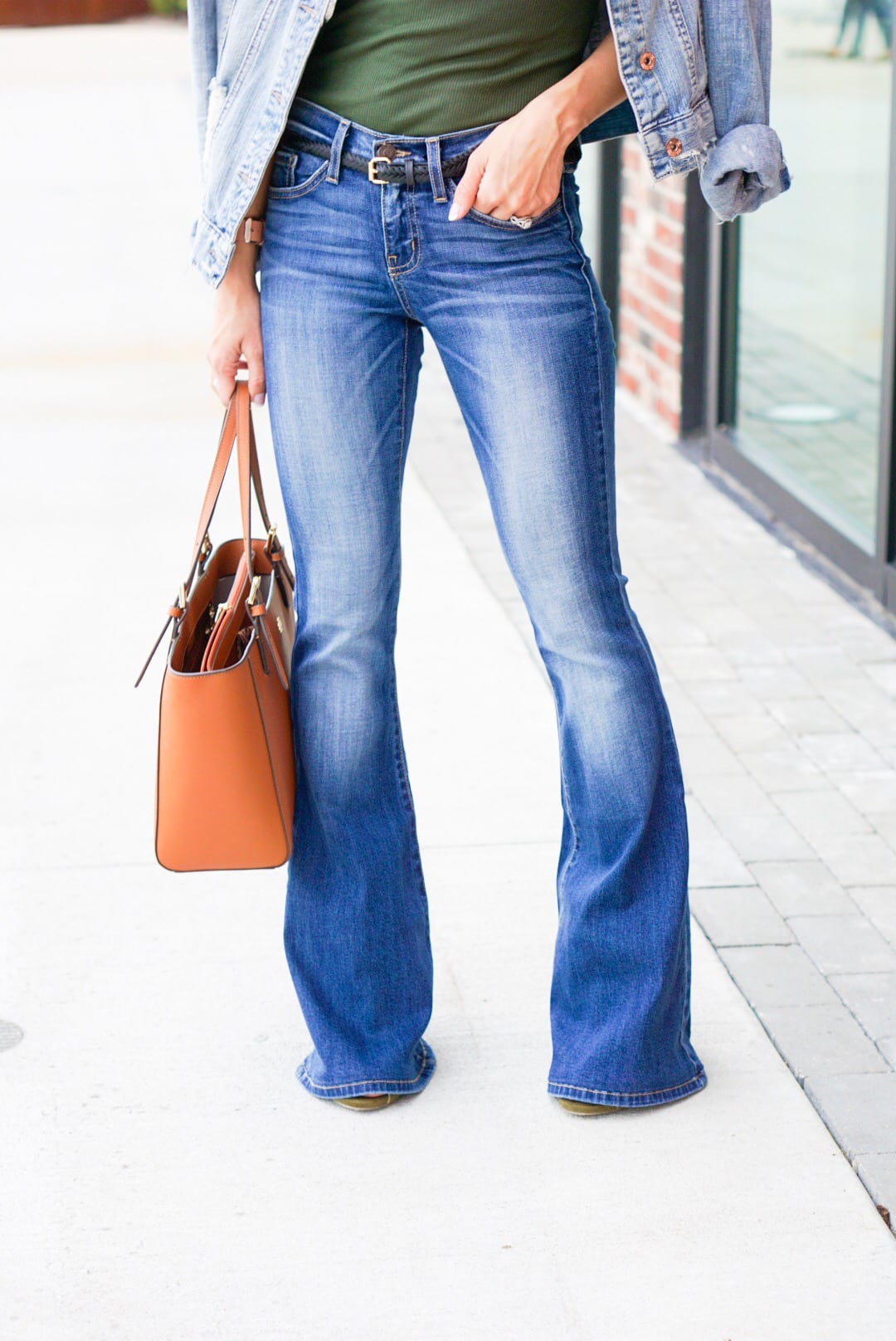 3. Denim jacket
 Furthermore, the denim jacket. It is the perfect jacket for summer, but it is also a perfect transitional light weight jacket for the fall, especially when you live in Texas and it rarely ever falls below 70 degrees.
4. Flare Jeans
I've been a fan of flare jeans since I was a kid and they were in style, but they are definitely making a comeback this season and are becoming my new favorite high-waisted denim. Also, one tip with flare jeans is to wear them long. I bought these longer than normal, and pair it up with wedges or heels.
5. Choker
Finally, the choker. I was never a fan of choker's until now. This season layered chokers are in. That means pairing up a choker with your favorite necklaces to add a layered effect.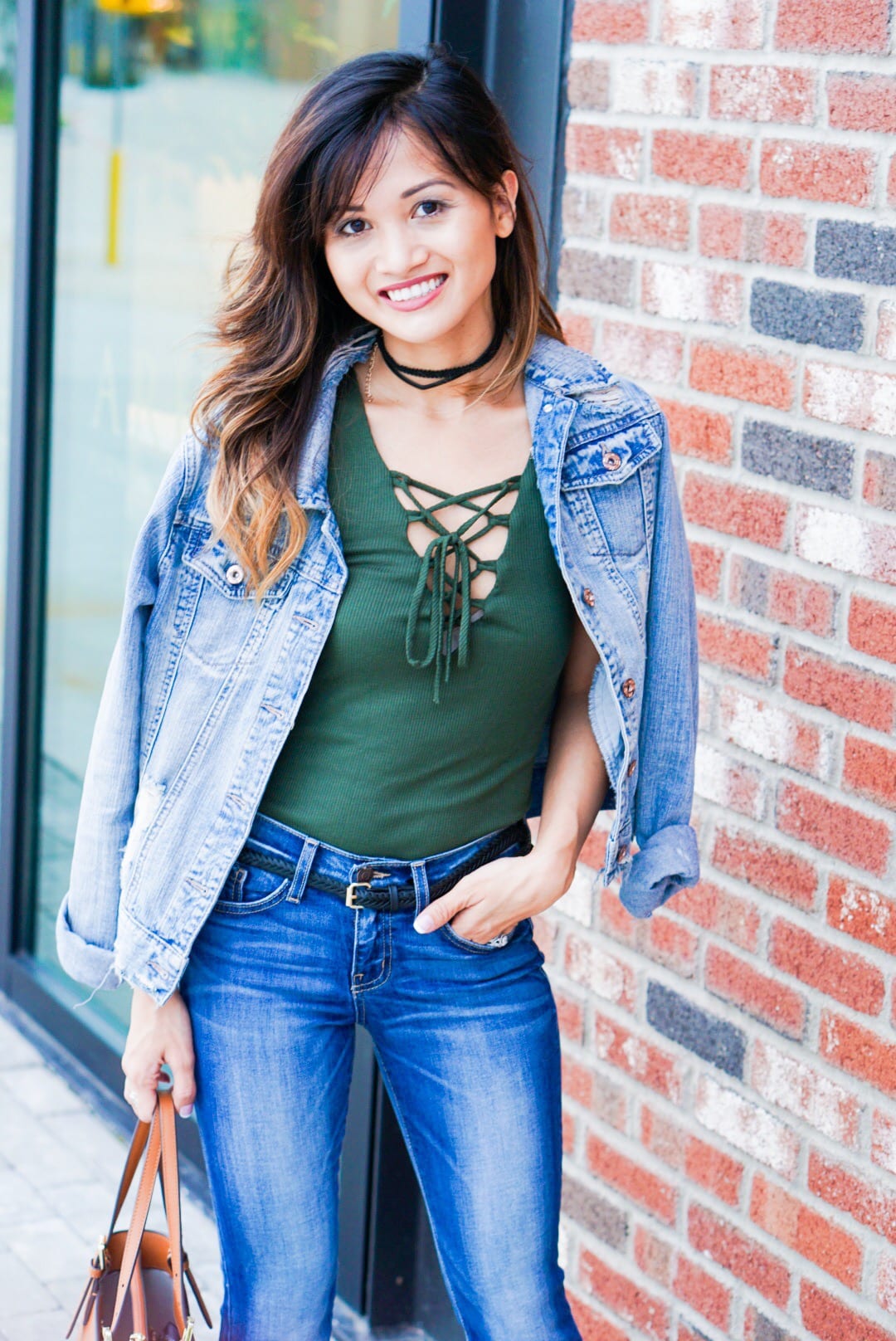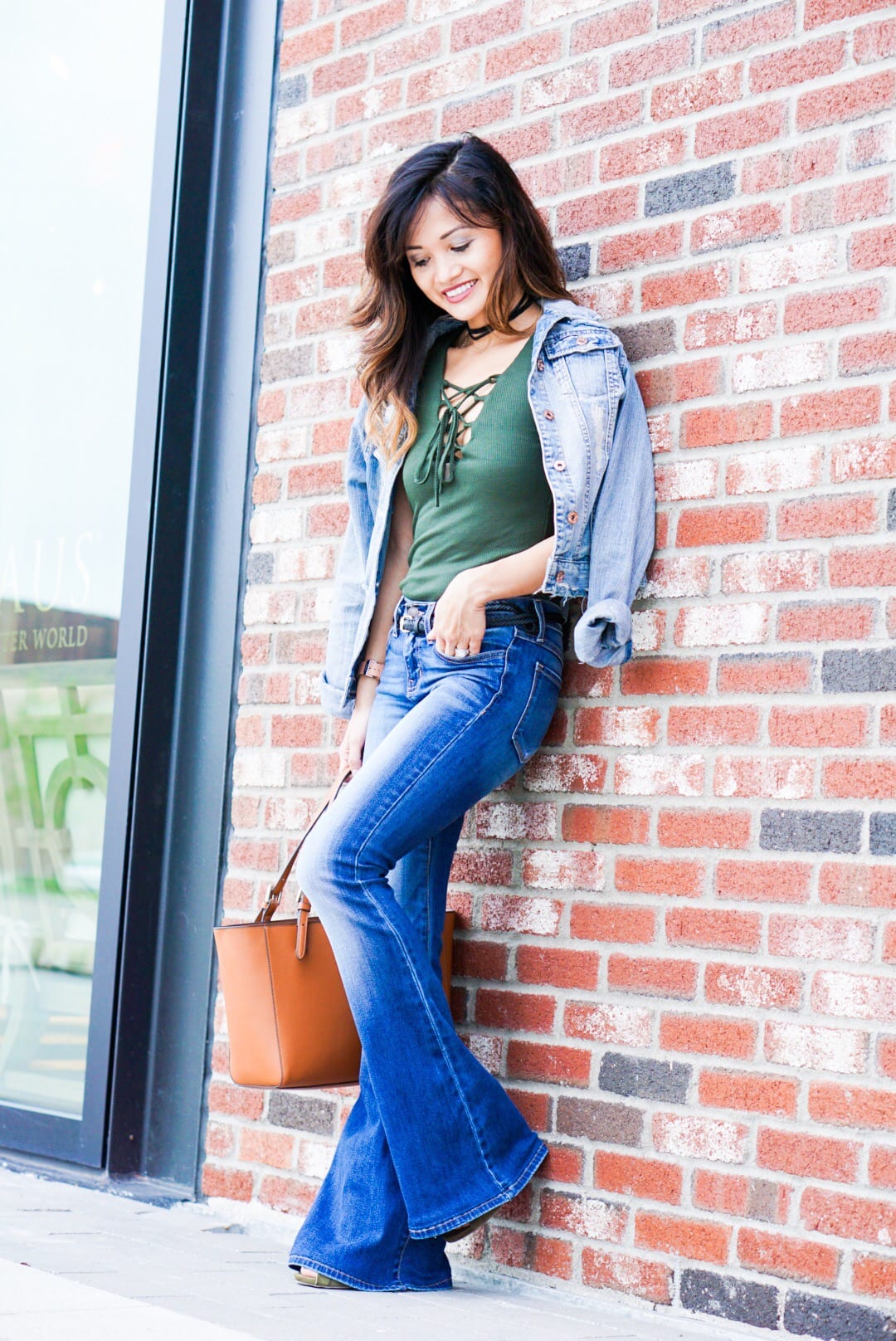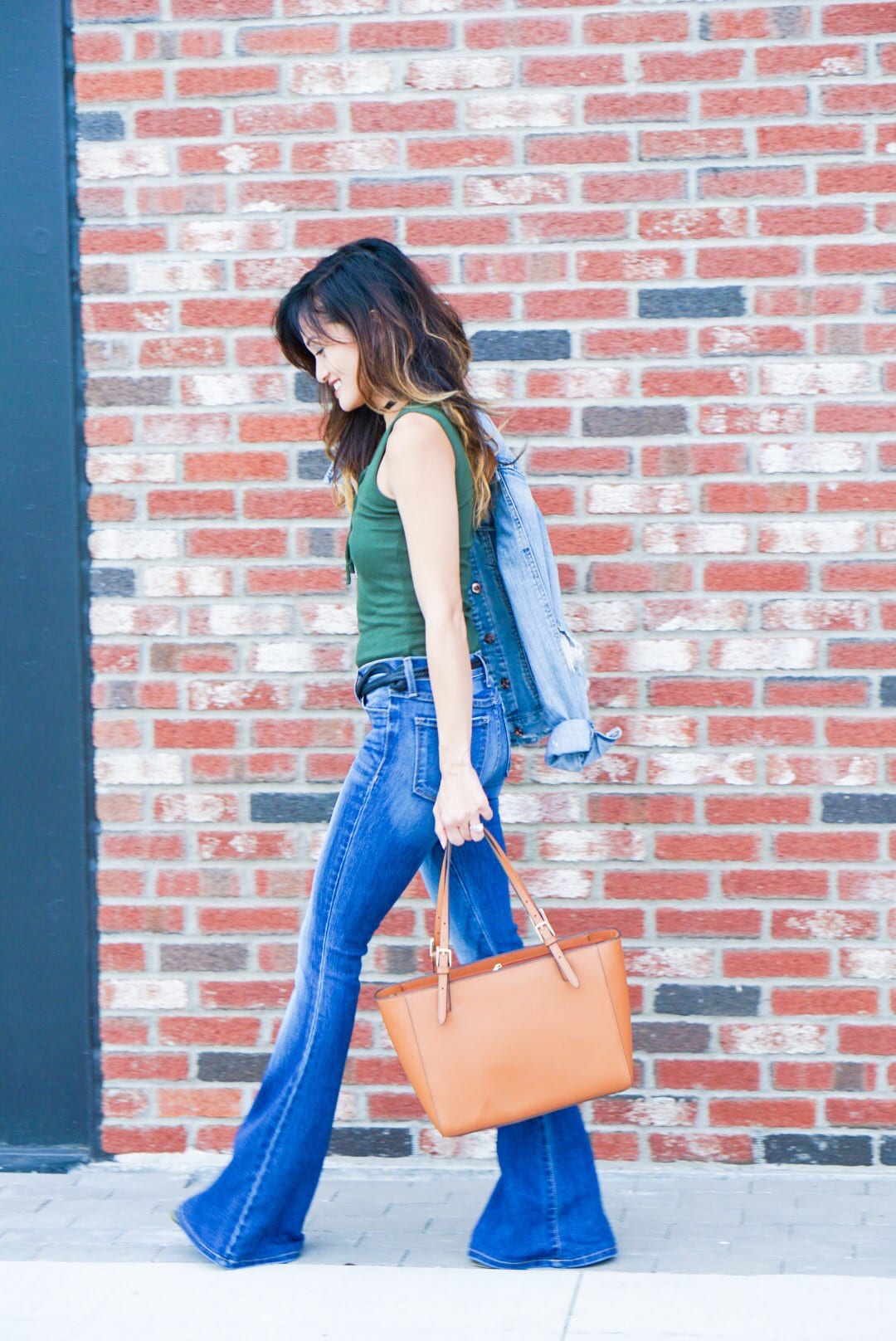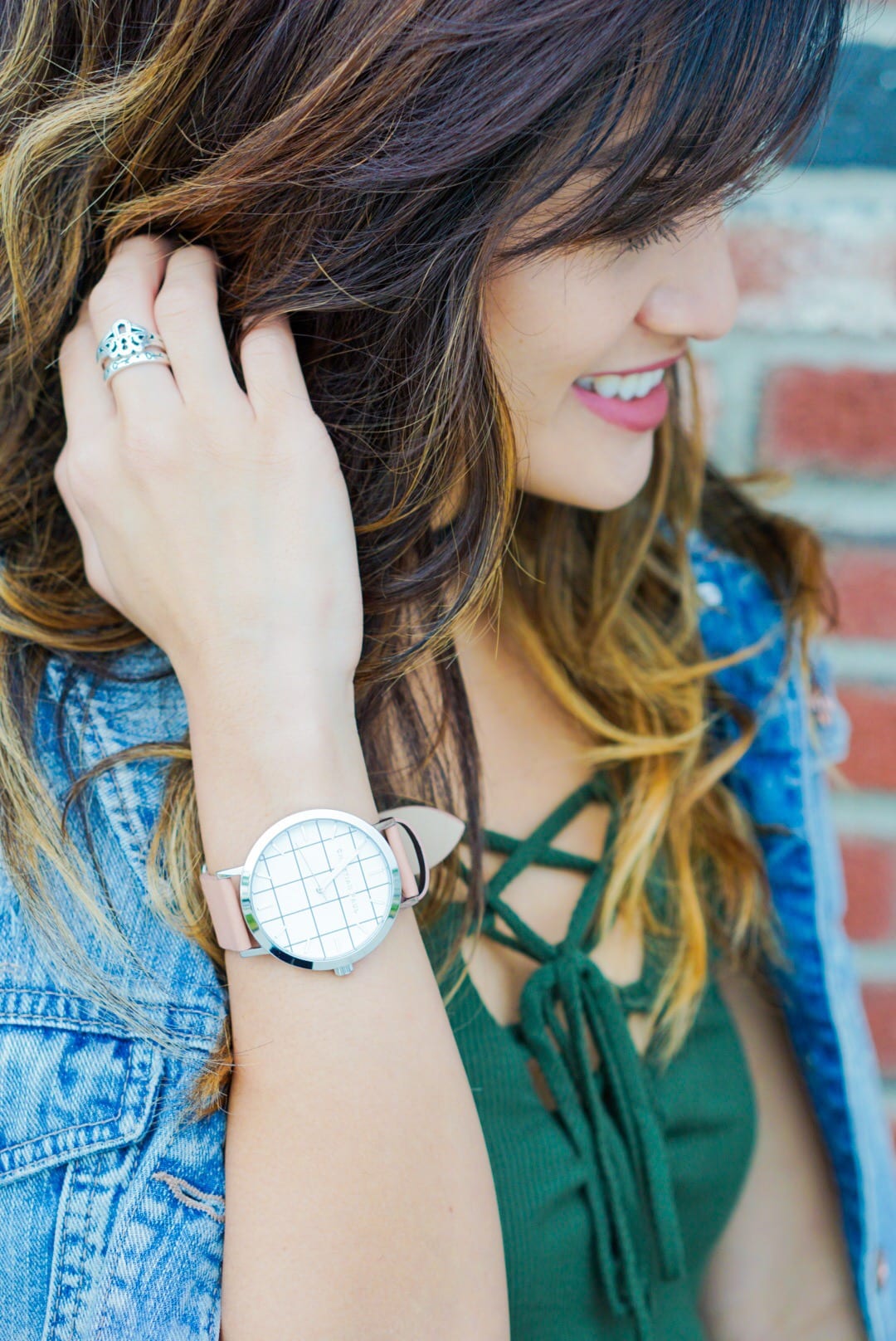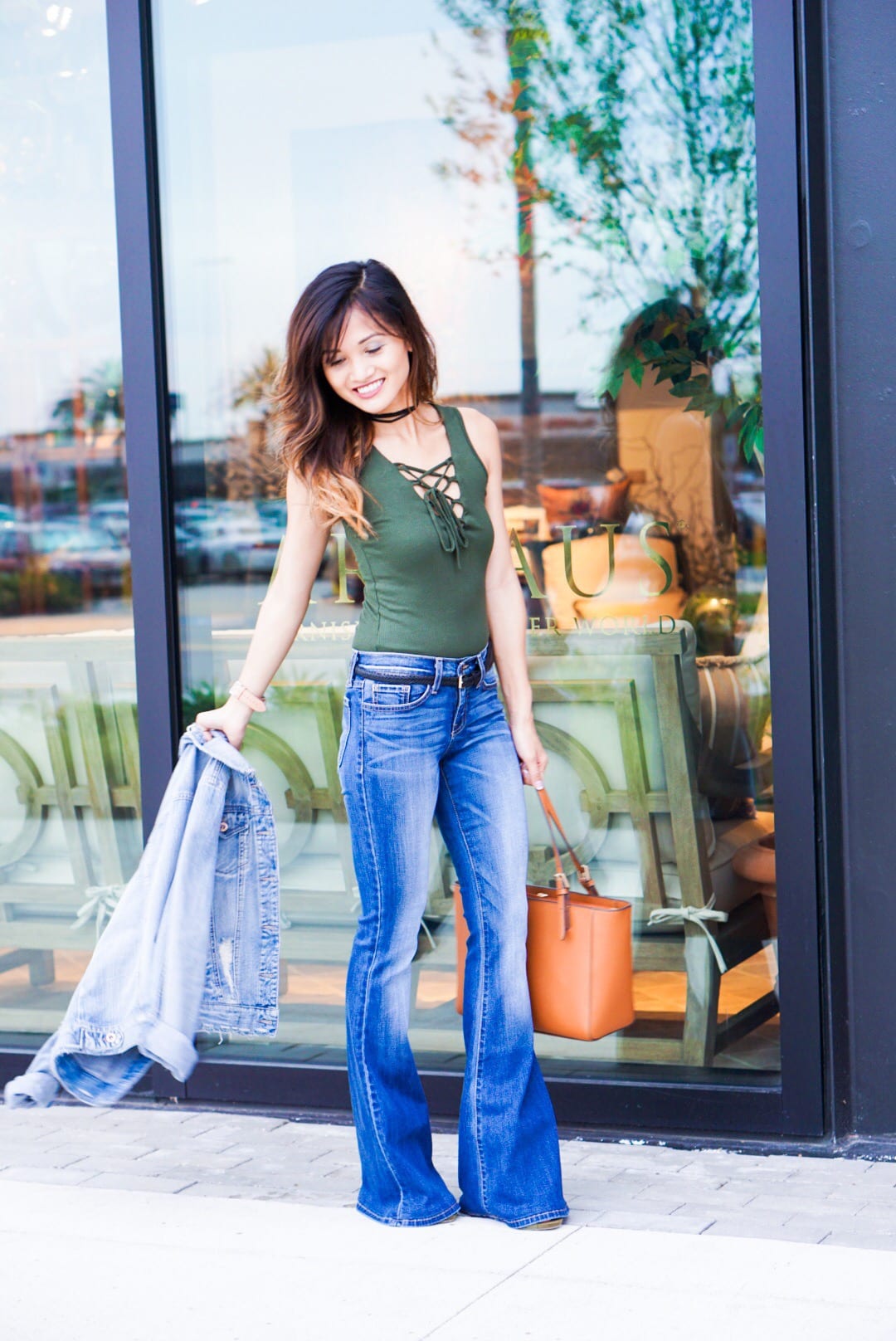 SIGN UP FOR LIKETOKNOW.IT TO SHOP THIS LOOK:

I hope you enjoy this look! What are some trends that you love for fall? Also, if  you love this look feel free to Pin it on your boards and follow me on Pinterest for more fall style inspiration. Thanks for stopping by!