Happy Friday everyone! Who is excited for the weekend? Any fun plans? If you are headed to Galveston then you will want to check out this post. A couple weeks ago I had the pleasure of visiting the newly renovated Carr Mansion in Galveston with my friend and photographer Ashley of Hey Pretty Baby Photography. It is the most gorgeous bead and breakfast with unique rooms with beautiful interior decor. Check out this beautiful mansion and the prettiest wrap blouse you can wear multiple ways this summer.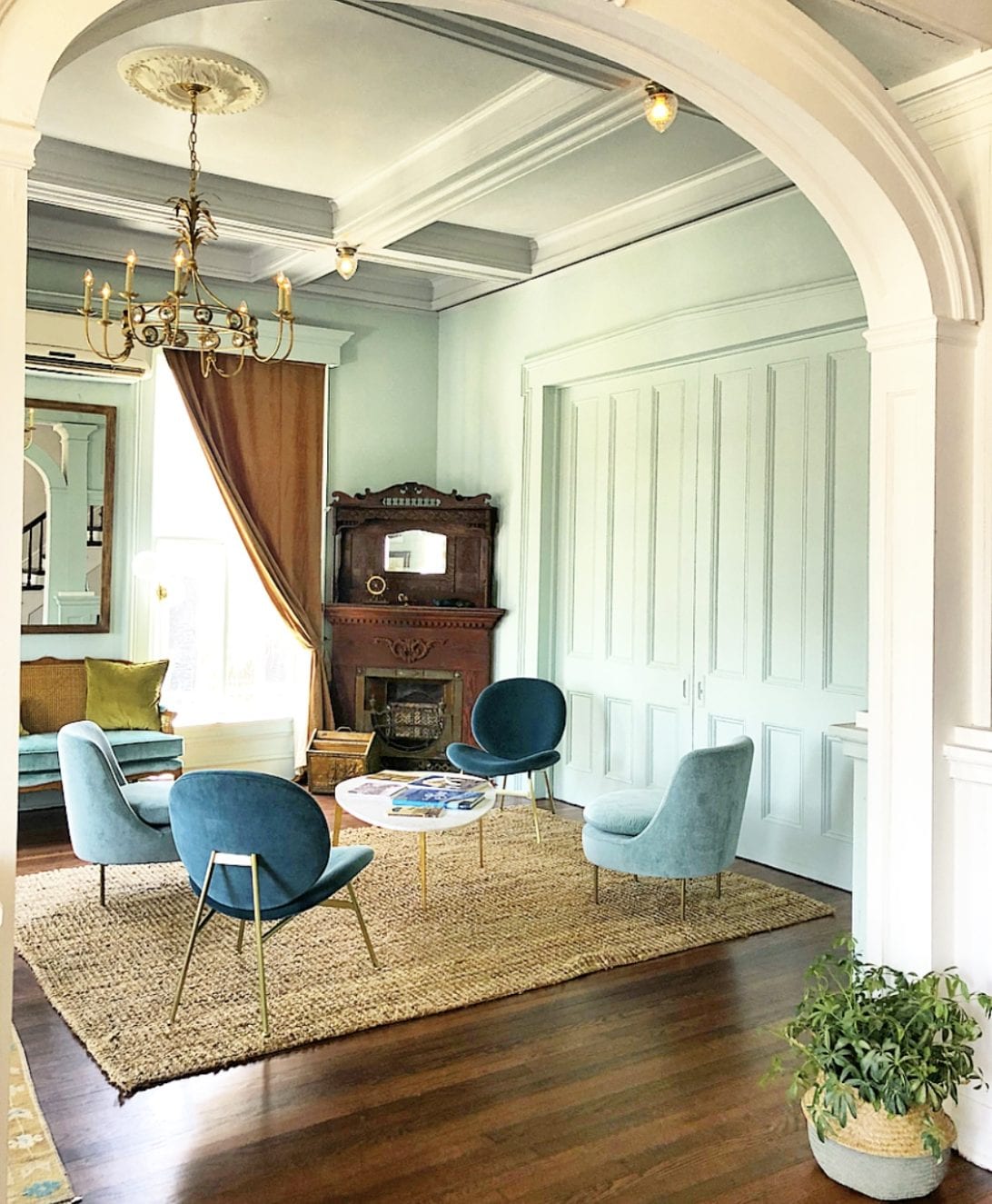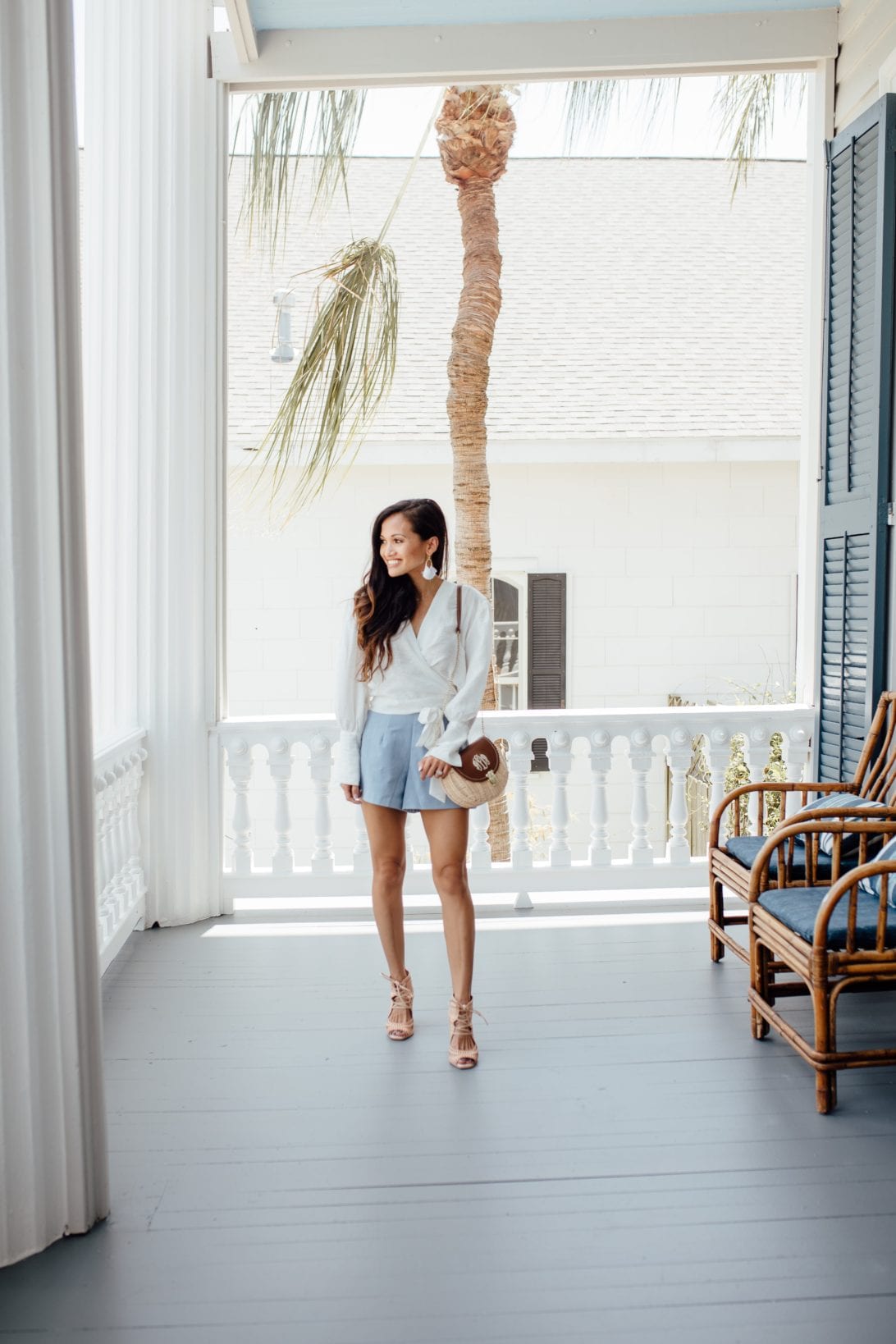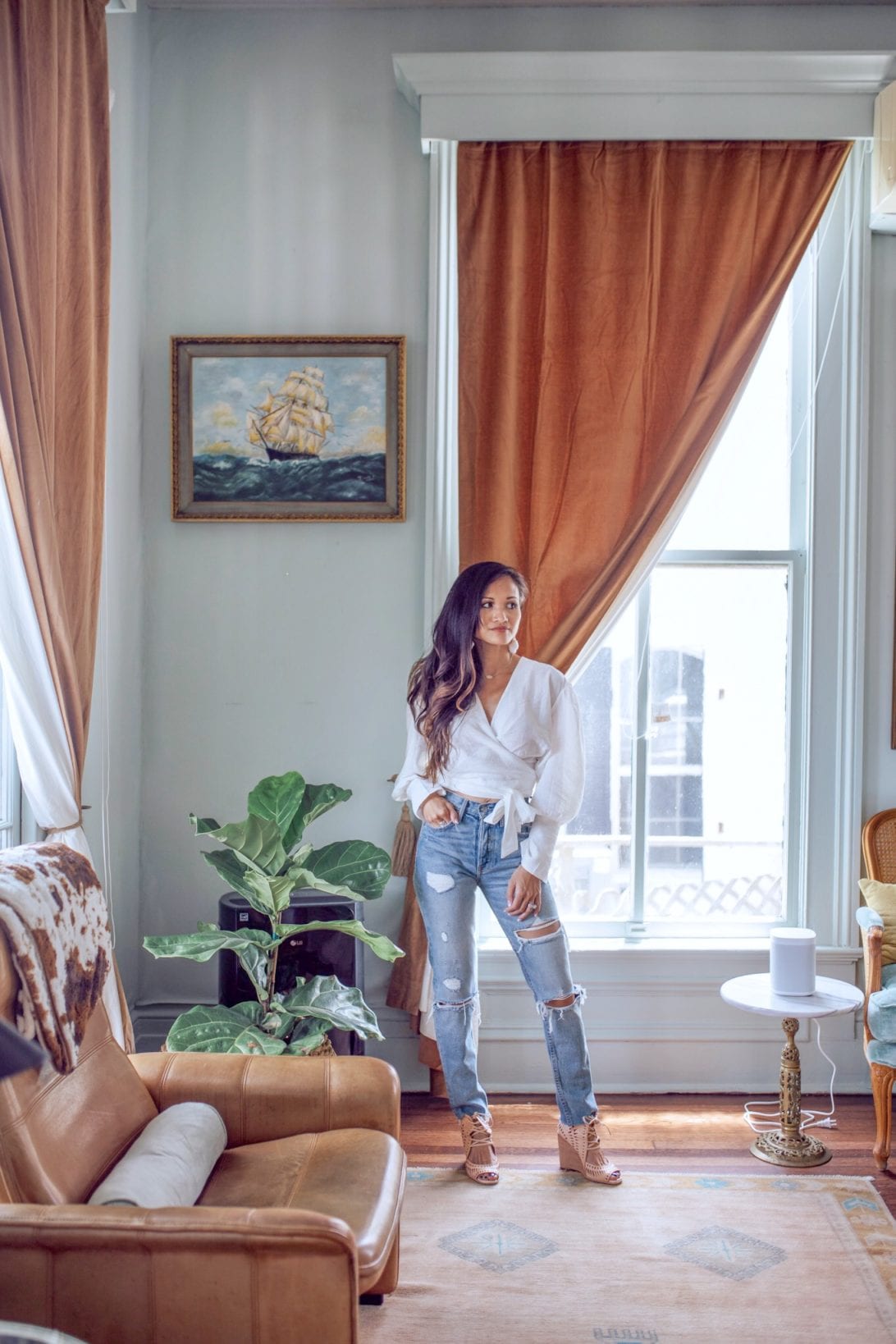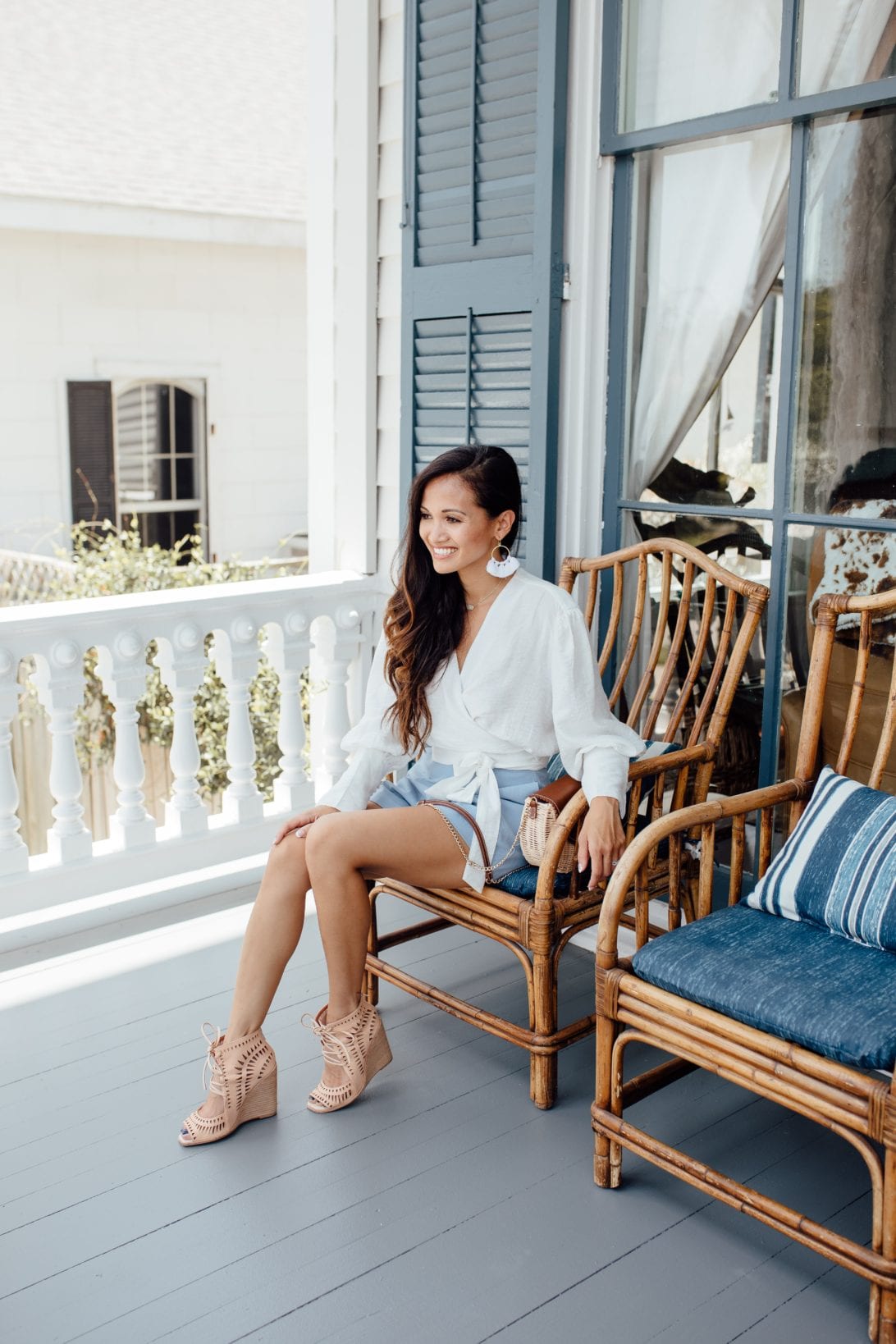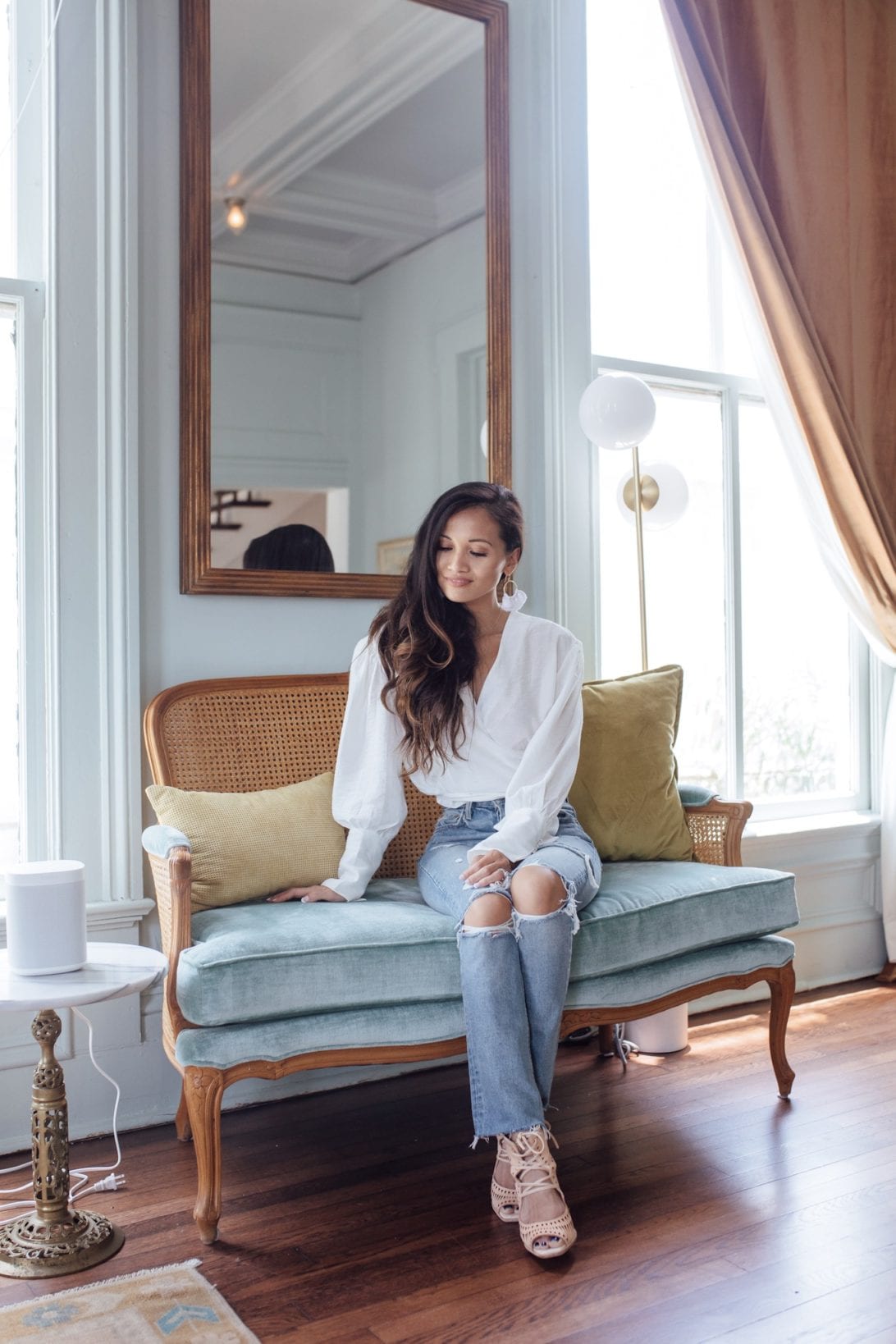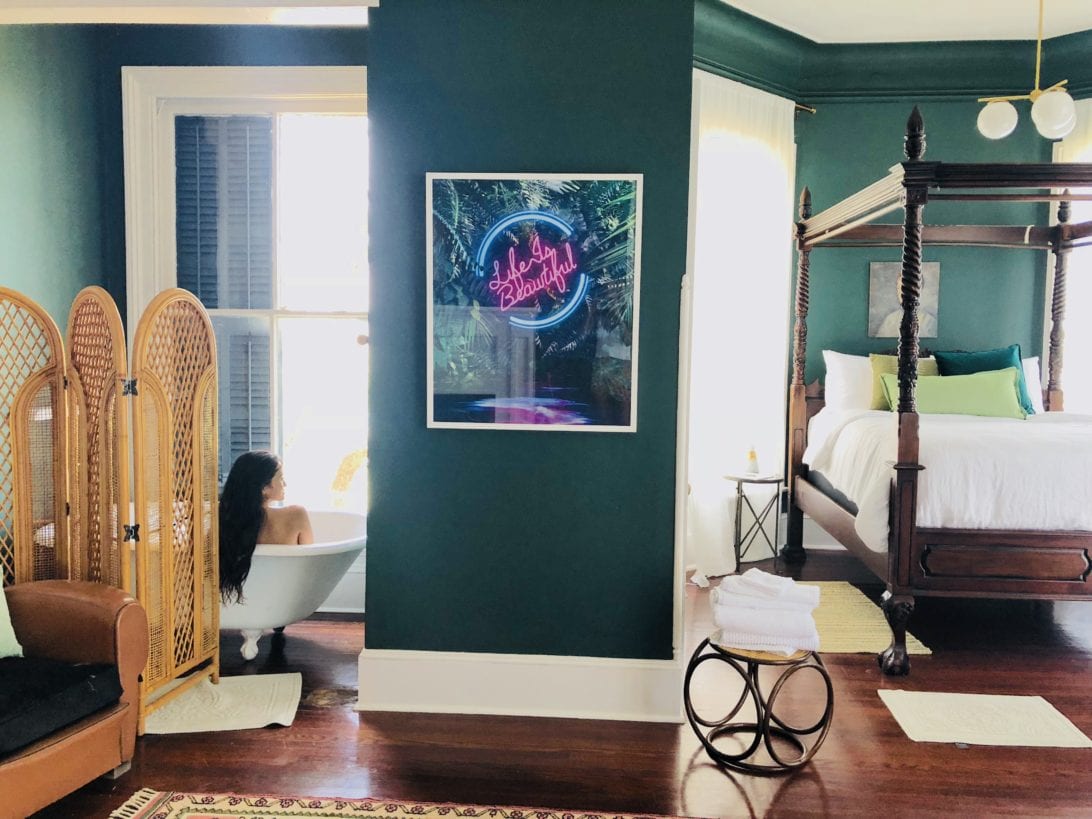 SHOP THIS LOOK:

Isn't this home gorgeous? I love how they remodeled it to combine the old with the new. It still has that charm and feel like you are in the 1800's but with a modern twist. My favorite room is the one with the mustard corner window seat. It's seriously is my dream home one day when I retire and move closer to the beach. Now on to this wrap blouse and the different looks you can achieve with this. This wrap blouse is so versatile and works well with these adorable high waisted baby blue shorts and my favorite ripped cropped denim. You can also wear this top slightly off the shoulder for a sexier look. Which outfit was your favorite? Comment below and let me know! I hope you have a great weekend, and thanks for stopping by!
P.S. Subscribe for weekly newsletters so you never miss a single post!