FEATURED ON THIS POST:

Hi friends,
Hope you had a great weekend! This past week I had the opportunity to partner up with a PR agency to take a trip to Seattle and Snoqualmie, Washington  to do some "leaf chasing". If you don't know what that means, it literally means we came for the fall foliage. We don't get that here in Houston, so traveling to see the seasons change has been something I love to do. Check out last years trip to New England! Fortunately I was able to invite some of my closest blogger friends too! We were only there for three days but we got so much done! Check out more of our trip from Seattle to Snoqualmie plus sharing all the details of what I wore too!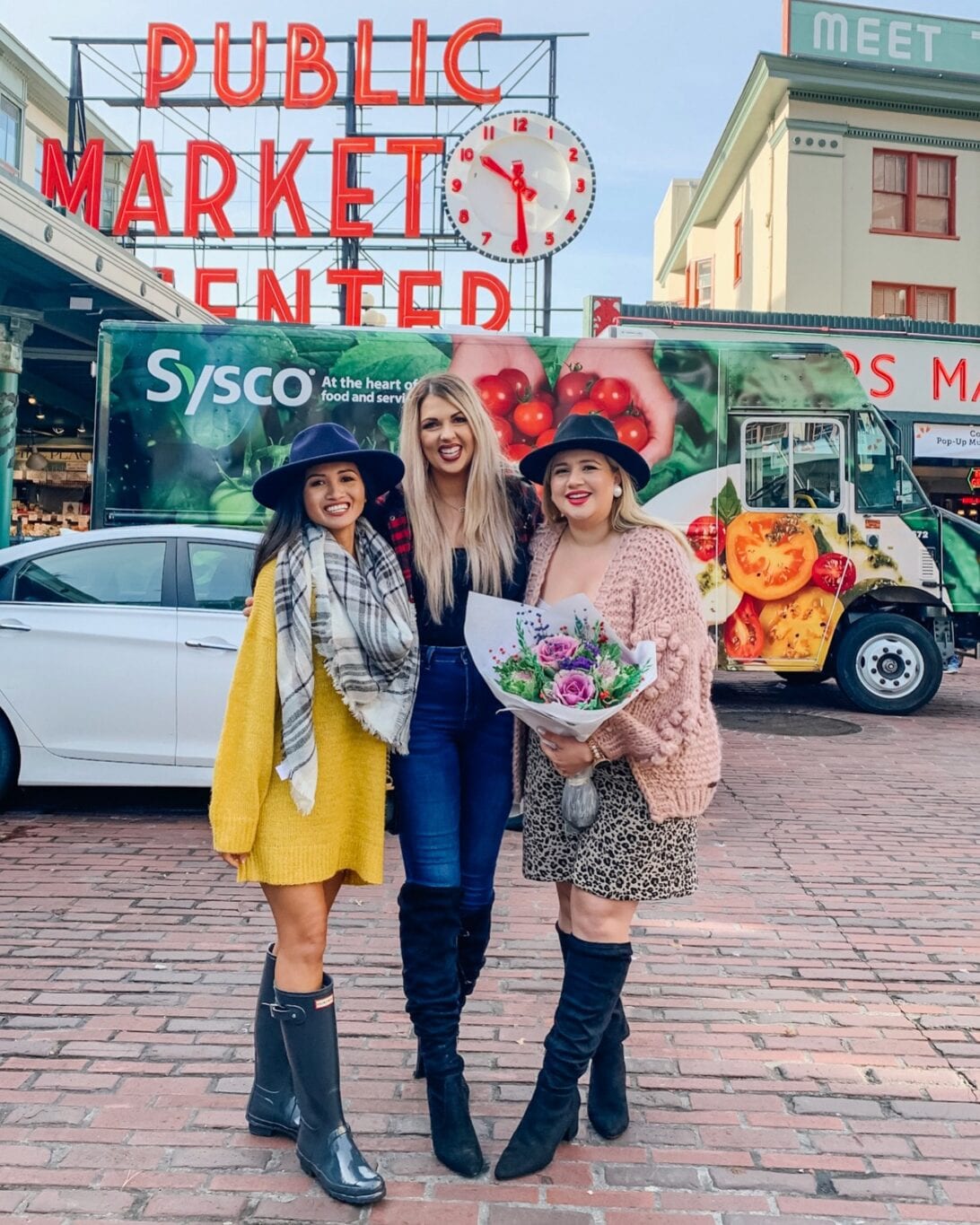 Seattle to Snoqualmie, Washington
WHERE TO STAY:
During our stay in Seattle, Washington we stayed at the Silver Cloud Hotel next to Seattle University. It was convenient because we were able to take some amazing fall foliage photos at the University. Also our hotel provided complimentary shuttle to Pike Place so we didn't have to worry about driving.
WHAT TO DO:
Pike Place has a wonderful farmers market to go to during the day. Go early in the morning to avoid the crowds. We loved being able to venture through and see all the fresh fish, fruits, and flowers. We even grabbed a bouquet for ourselves because they were so beautiful! You won't find anything more beautiful than these beautiful bouquets for only $10! Also at Pike Place you will find the best bakeries, dessert shops, and the first ever Starbucks. We of course had to stop by and grab coffee and some dessert to to go. Along the same area you can walk to the famous Seattle great wheel where you can see the best views of the city at sunset.
WHERE TO EAT:
For restaurants check out the famous Pink Door for delicious Italian cuisine and the best live music and romantic ambience. Plus they even have live acrobats swinging from the ceilings some nights. Also if you want to check out the Amazon headquarters, head to the newly built Amazon Spheres where you can tour an innovative greenhouse as well as eat at Willmott's Ghost, a fresh new chic restaurant located inside the spheres. We loved their pizza which we cut with golden scissors!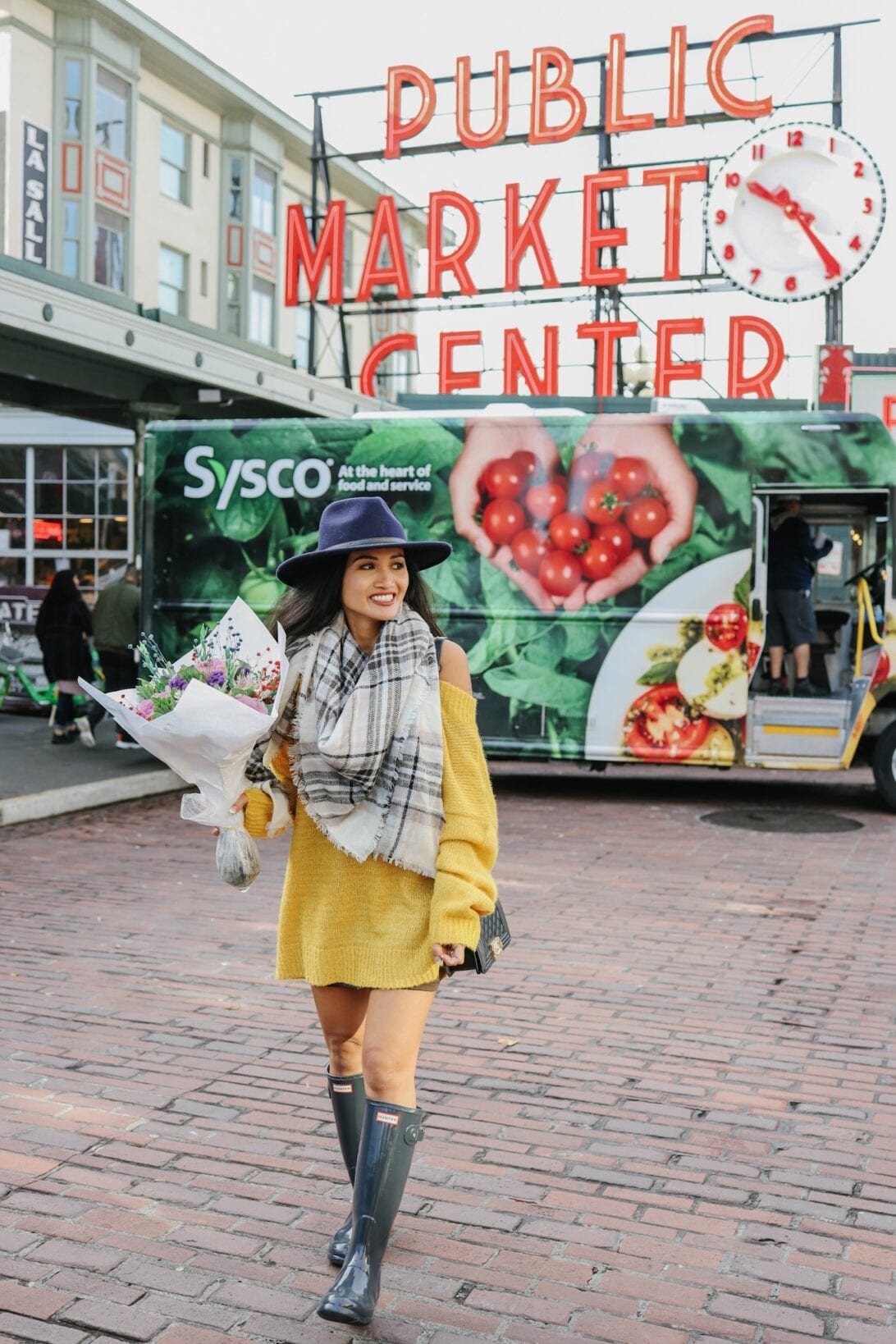 SHOP MY OUTFIT: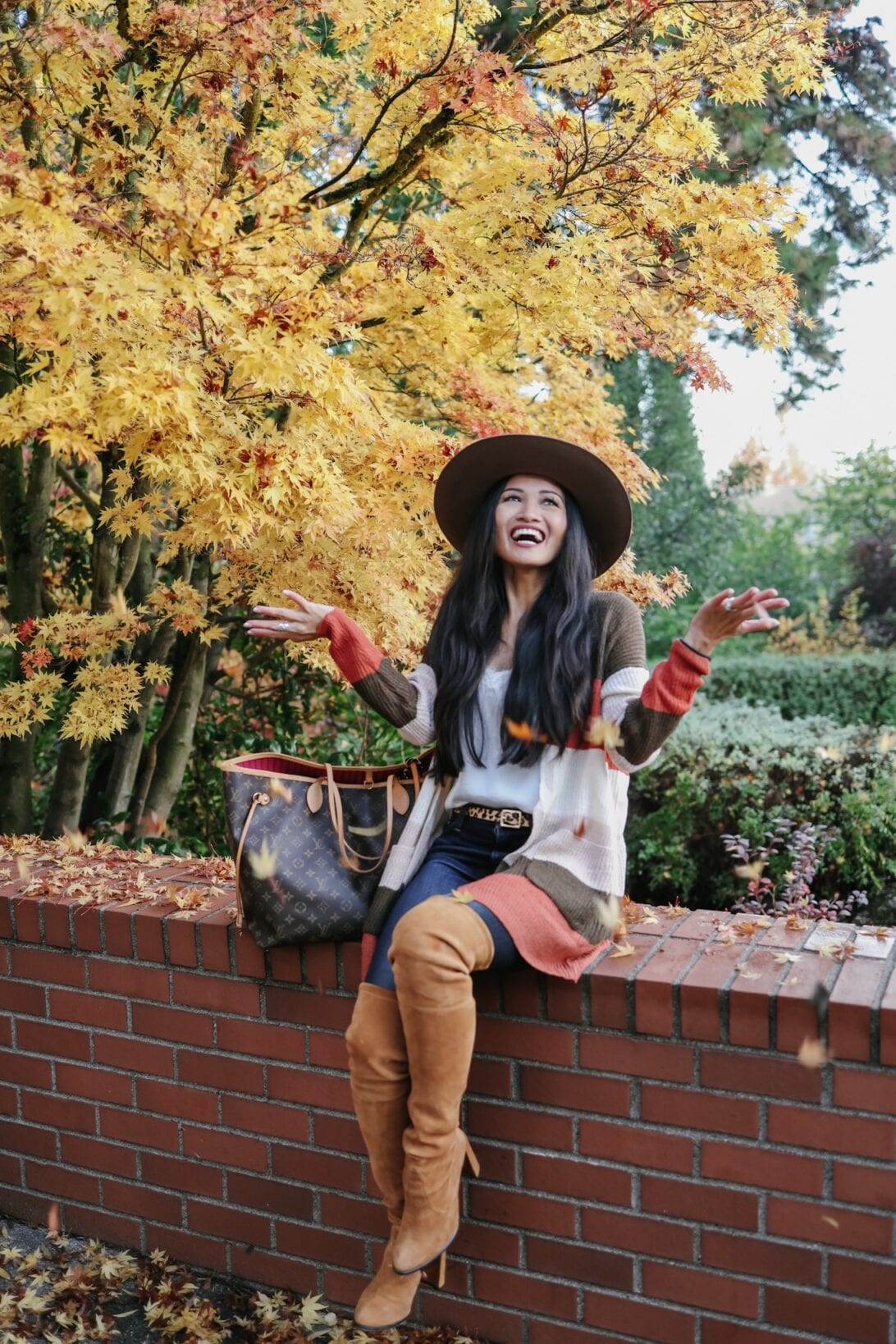 SHOP MY OUTFIT: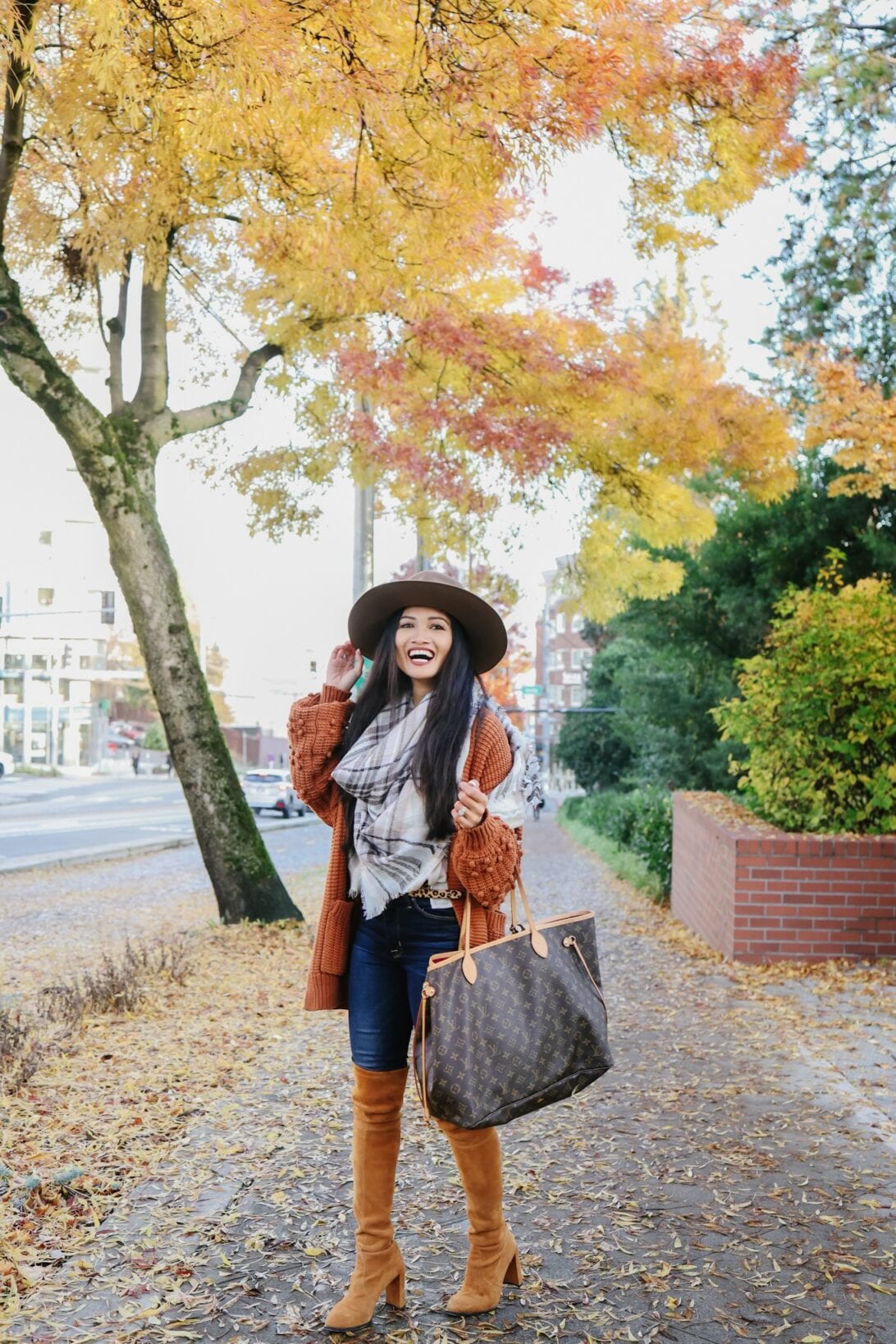 SHOP MY OUTFIT: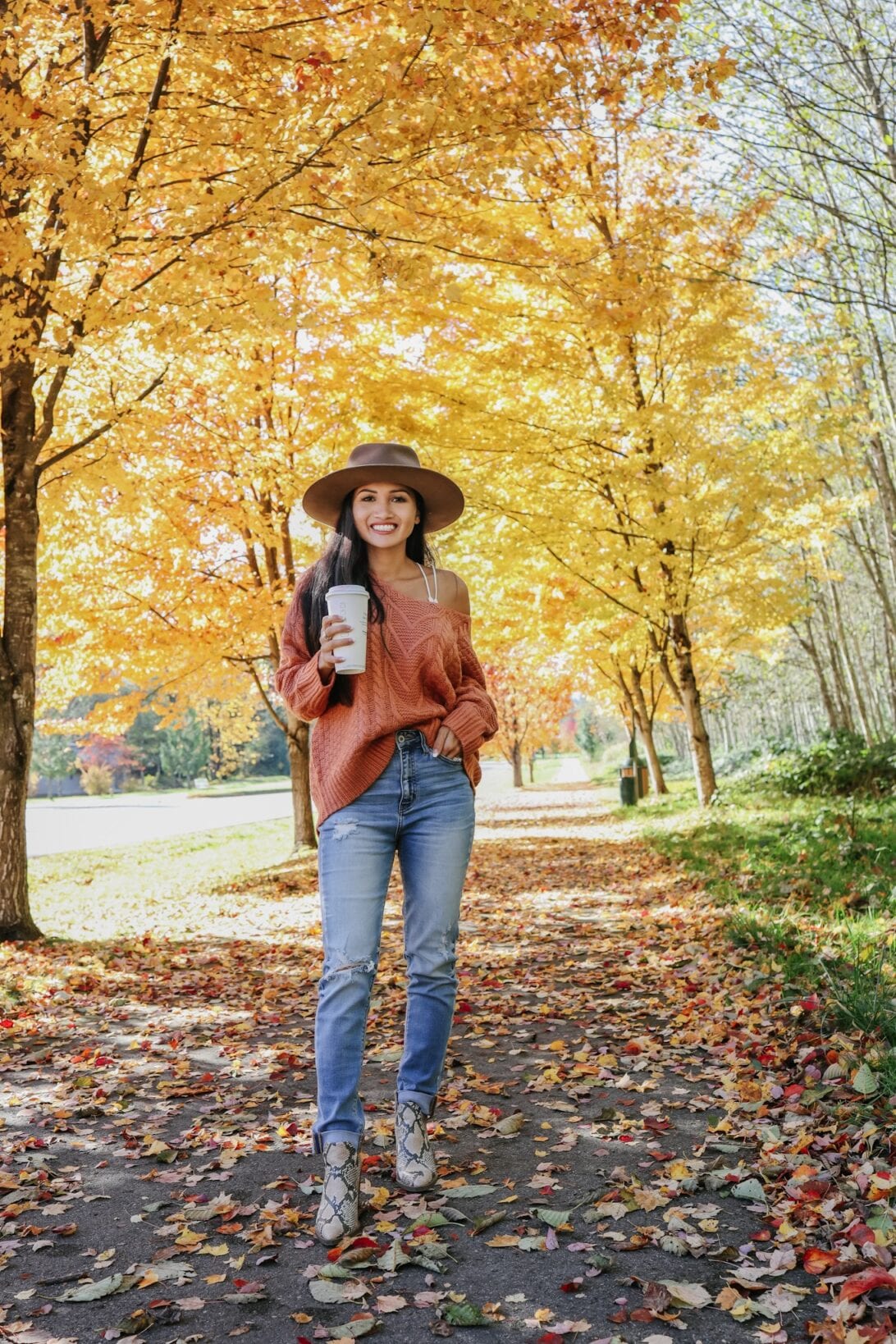 SHOP MY OUTFIT: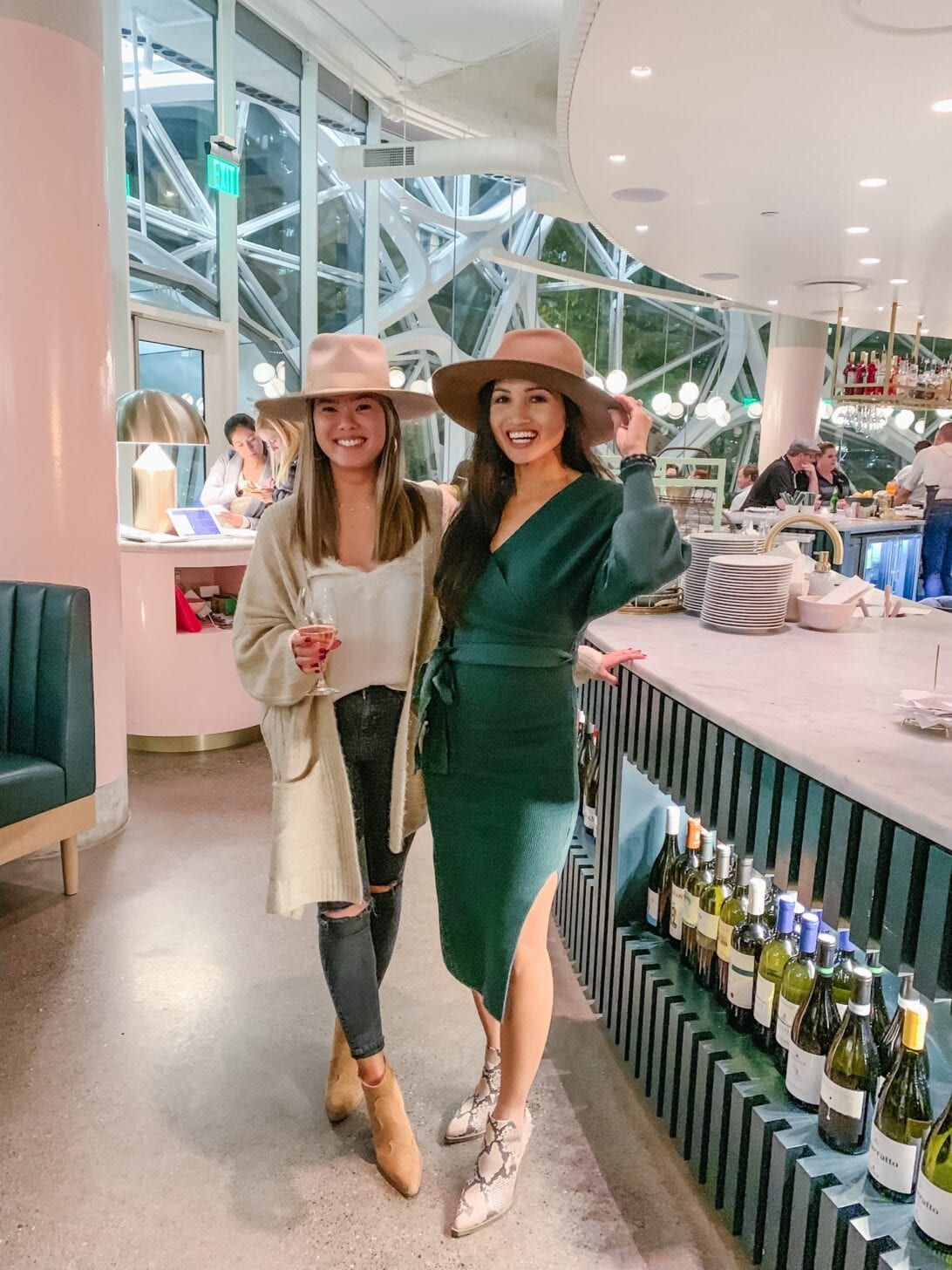 SHOP MY OUTFIT:

DAY TRIP TO SNOQUALMIE:
If you are looking to get out of the city and experience the beautiful mountains and nature of Washington. Take a quick forty minute drive to Snoqualmie, Washington a small quaint town west of Seattle. There you will find the most gorgeous fall foliage, Snoqualmie Falls, and Snoqualmie Falls trail where you can hike through the forest to the river bend. If you had more time and want to experience the snow head up to Snoqualmie Pass. There you can also go snowboarding or skiing. And before you leave make sure to pass by Snoqualmie lake for a breath taking views of the mountains reflecting from the lake. I honestly wish we had an extra day just to explore this area of Washington. It's so beautiful and serene.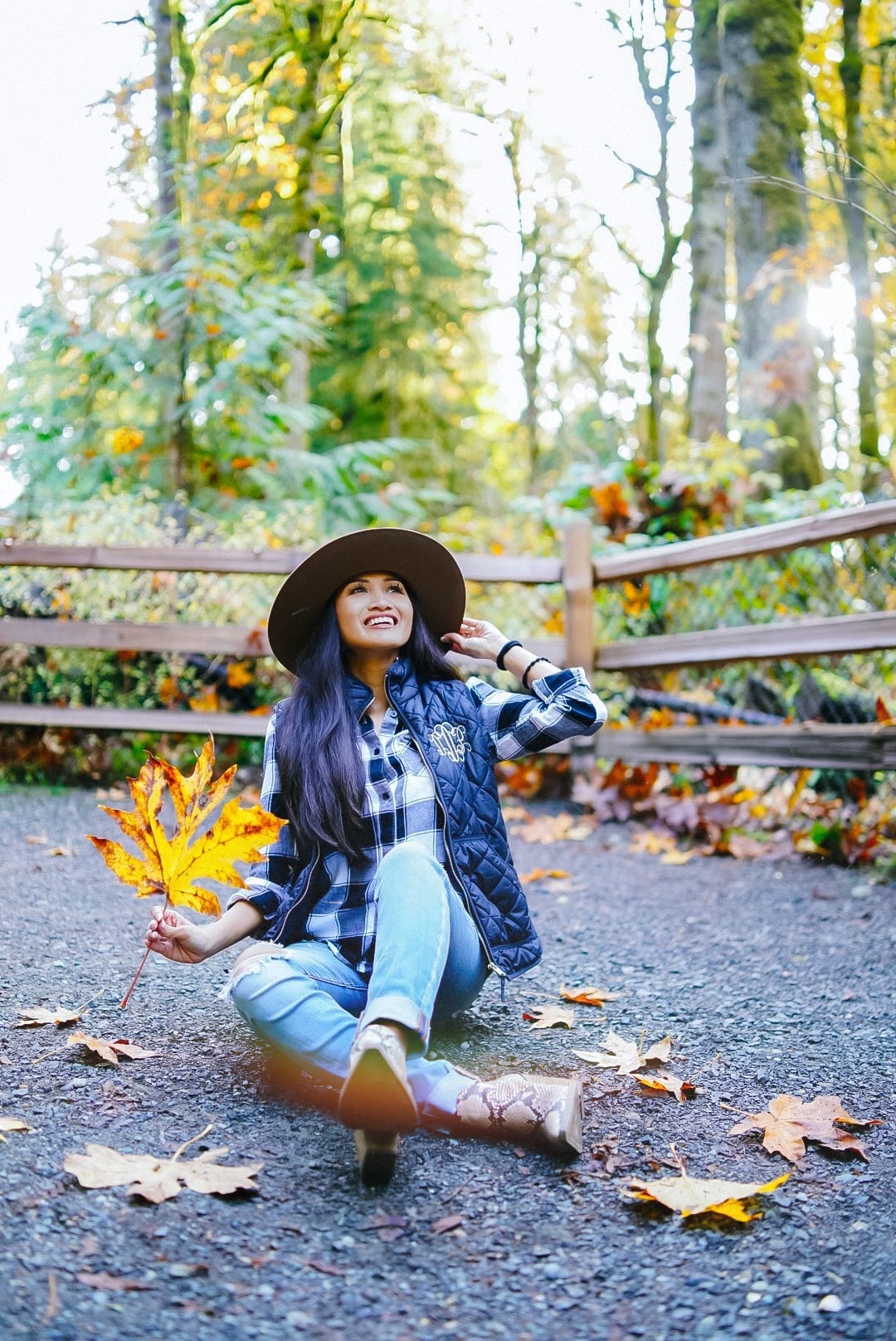 SHOP MY OUTFIT:

 SHOP MY OUTFIT: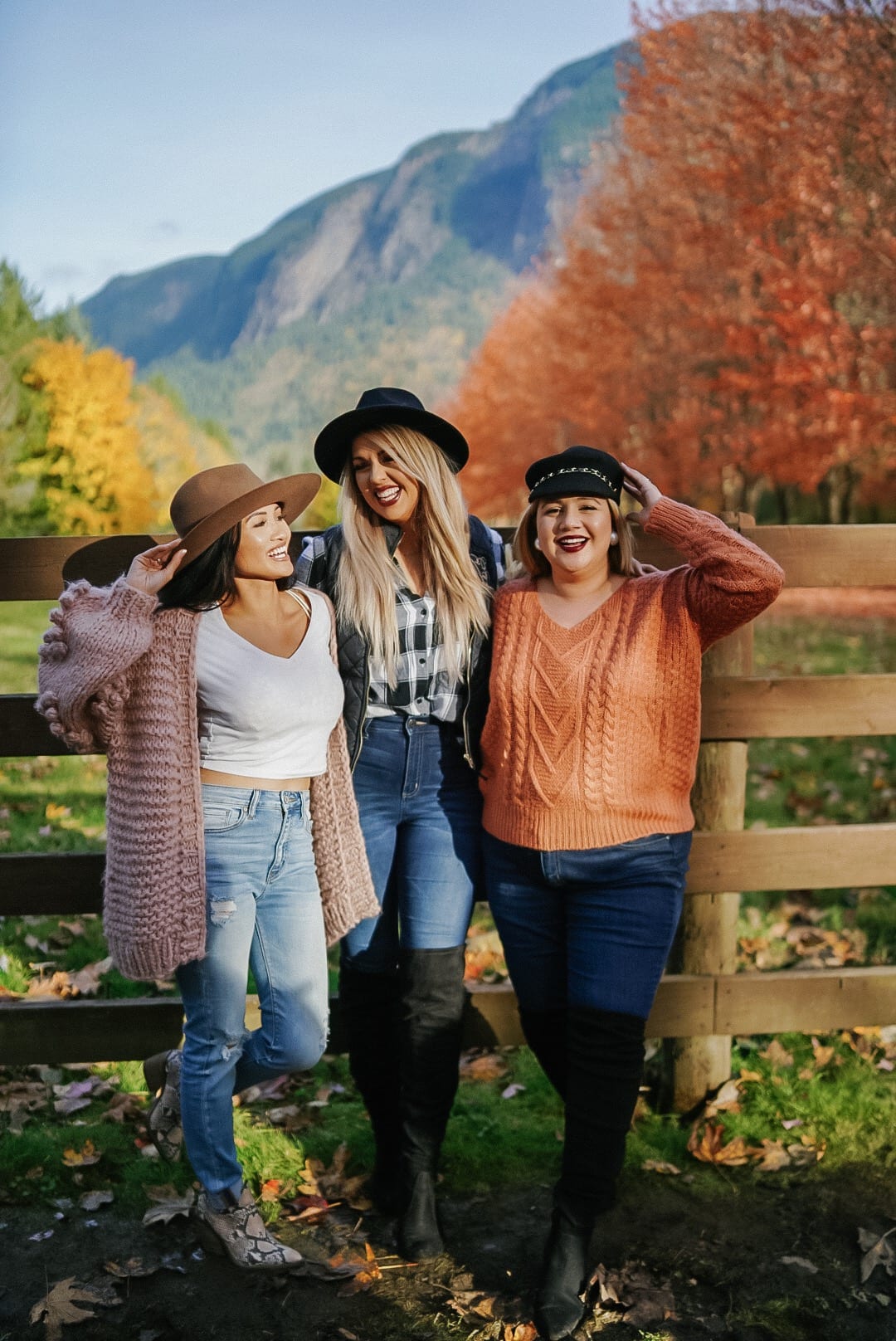 I definitely enjoyed my trip to Seattle and Snoqualmie Washington, and will be back. Next time I will have to bring my husband because he loves the mountains, and it would be fun to go snowboarding here. I hope you enjoyed this quick travel guide and fall outfit inspirations. Thanks for stopping by!
P.S. Subscribe for weekly newsletters so you never miss a single post!