FEATURED ON THIS POST:

Hi friends,
Hope you are doing well! Today I'm sharing a recap of our time in Capri and why if you ever visit you should rent your own boat in Capri. We had the best time driving our own boat we rented from Capri Blue Boats around Capri. We only wished we had rented it longer and that we could have stayed longer in Capri. I would highly recommend if you are doing a couple's trip. Read more of our Capri by boat travel guide below!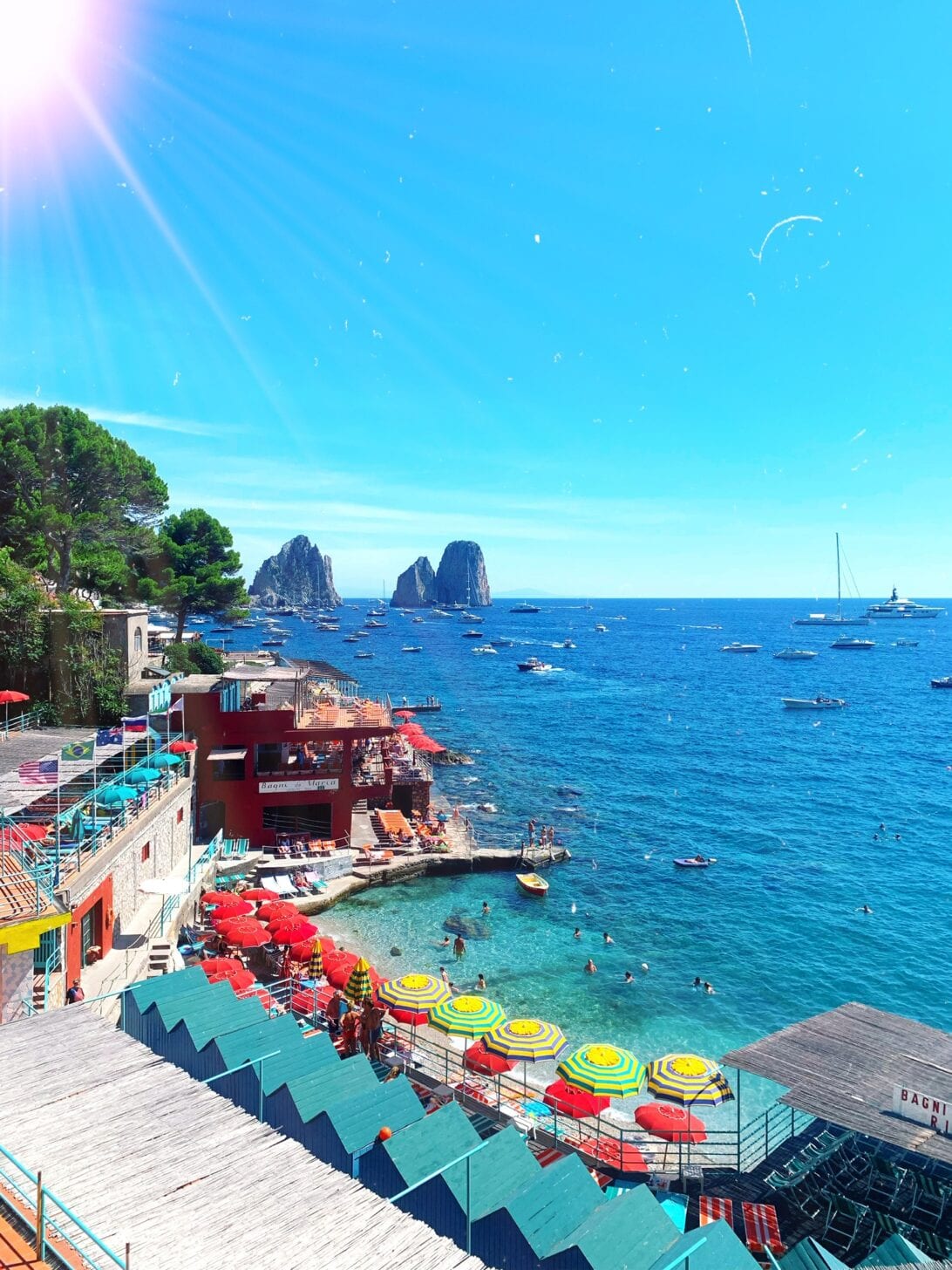 Capri By Boat Travel Guide
Capri is a beautiful island off the coast of Italy. And only a short 30 to 40 minute ferry ride from Sorrento. Ferry rides are about 40 euros round trip per person. We stayed in Vico Equense at the Resort Axidie which I highly recommend if you are looking for a local resort getaway. It had it's own ferry which took us to Capri.  Plus three pools and its own private beach, and some of the best restaurants are only steps away from the resort. It is its own little hidden gem away from the tourist crowds.
When you take the ferry to Capri you will land at Marina Grande which is tourist central. Most people just take the funicular (cable car) to Capri town where all the shops are. It is definitely the tourist side of Capri. However if you take a taxi to the other side of Capri to Marina Piccola you will find the most gorgeous views and the prettiest local beach in Capri. It is 25 euro to get to the other side but it is worth it, plus you ride a cool bright colored convertible taxi and get to experience a roller coaster ride with the most spectacular views.
Marina Piccola is where all the locals and extremely wealthy go. I've never seen so many huge luxury yacht anchored out in the bay. This is where we picked up our little blue boat to ride around for a couple of hours. Capri Blue boats has several different options when it comes to boat rentals. We chose one we could drive on our own. My husband drive boats for a living so he had plenty of experience, but honestly the boat that they give you isn't complicated at all. Plus we wanted to be able to create our own adventure on our boat instead of be part of a guided tour. If you are a couple looking for a romantic adventure I would recommend renting a private boat. They also offer boats with a driver if you are more comfortable with that.
On our boat we ventured to the green grotto and then made our way back around San Glacamo close to where the Faraglioni Arch is and anchored our boat so we could sunbath and take a swim. Swimming in the Mediterranean felt so amazing and the water was so clear you could see the bottom.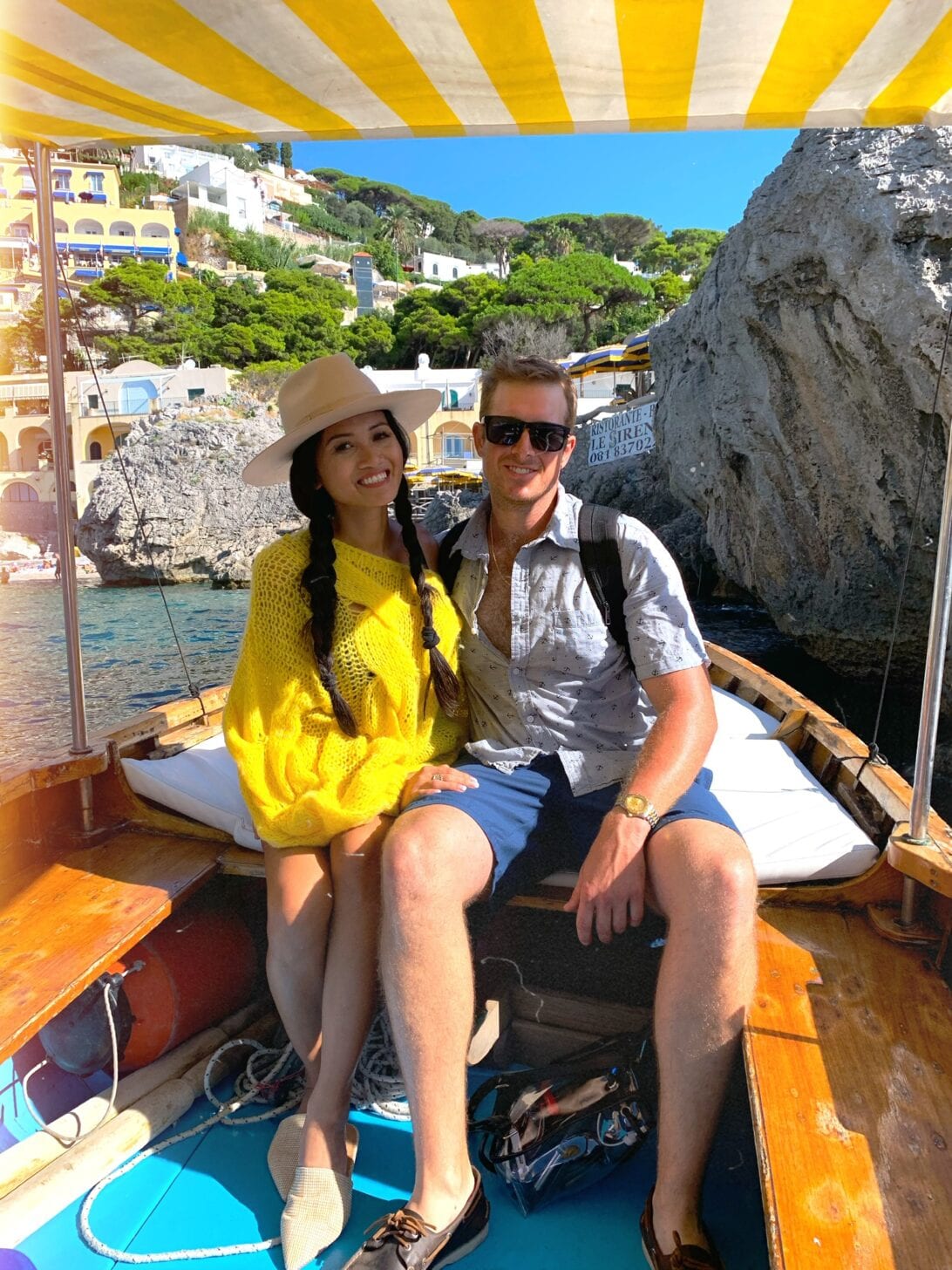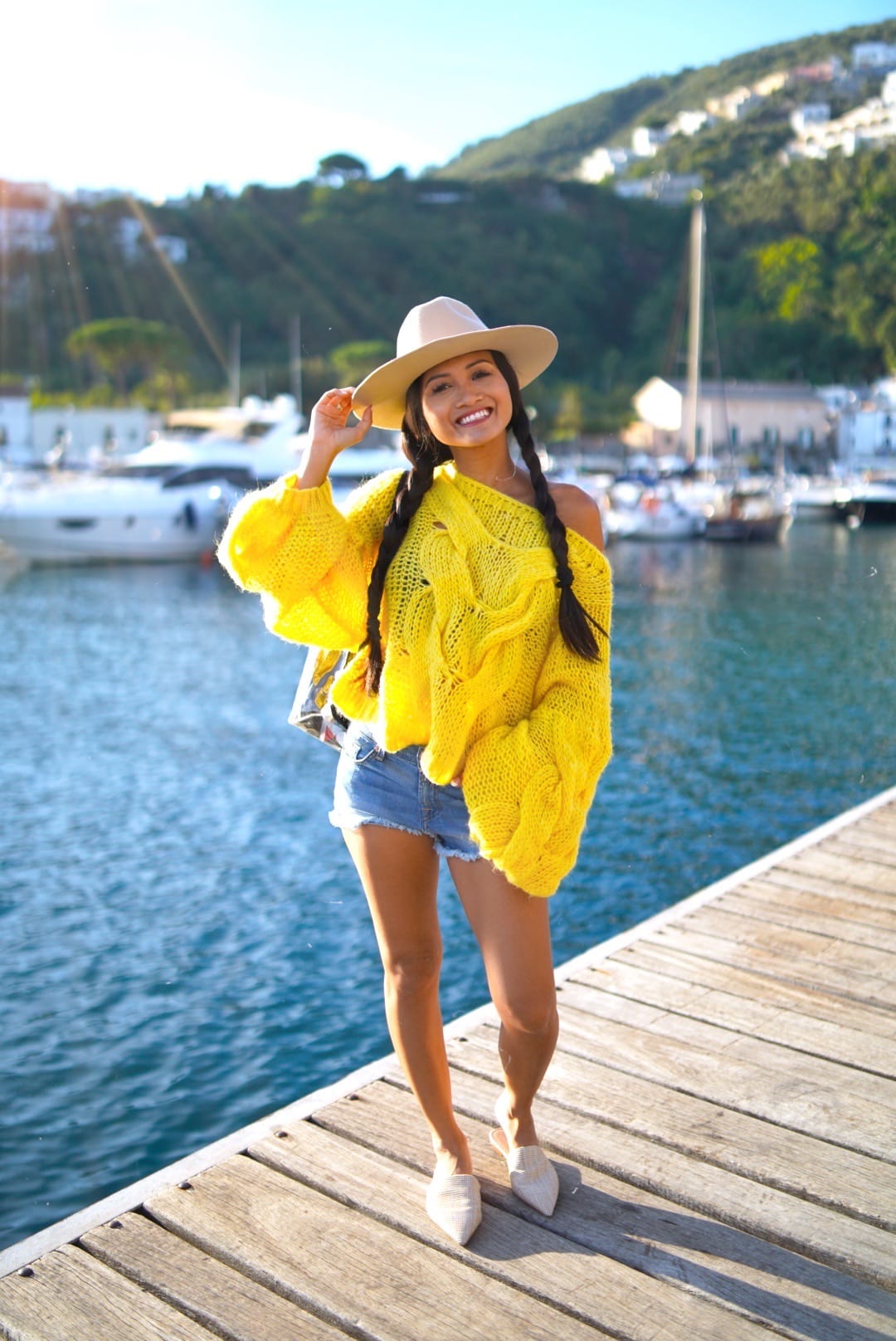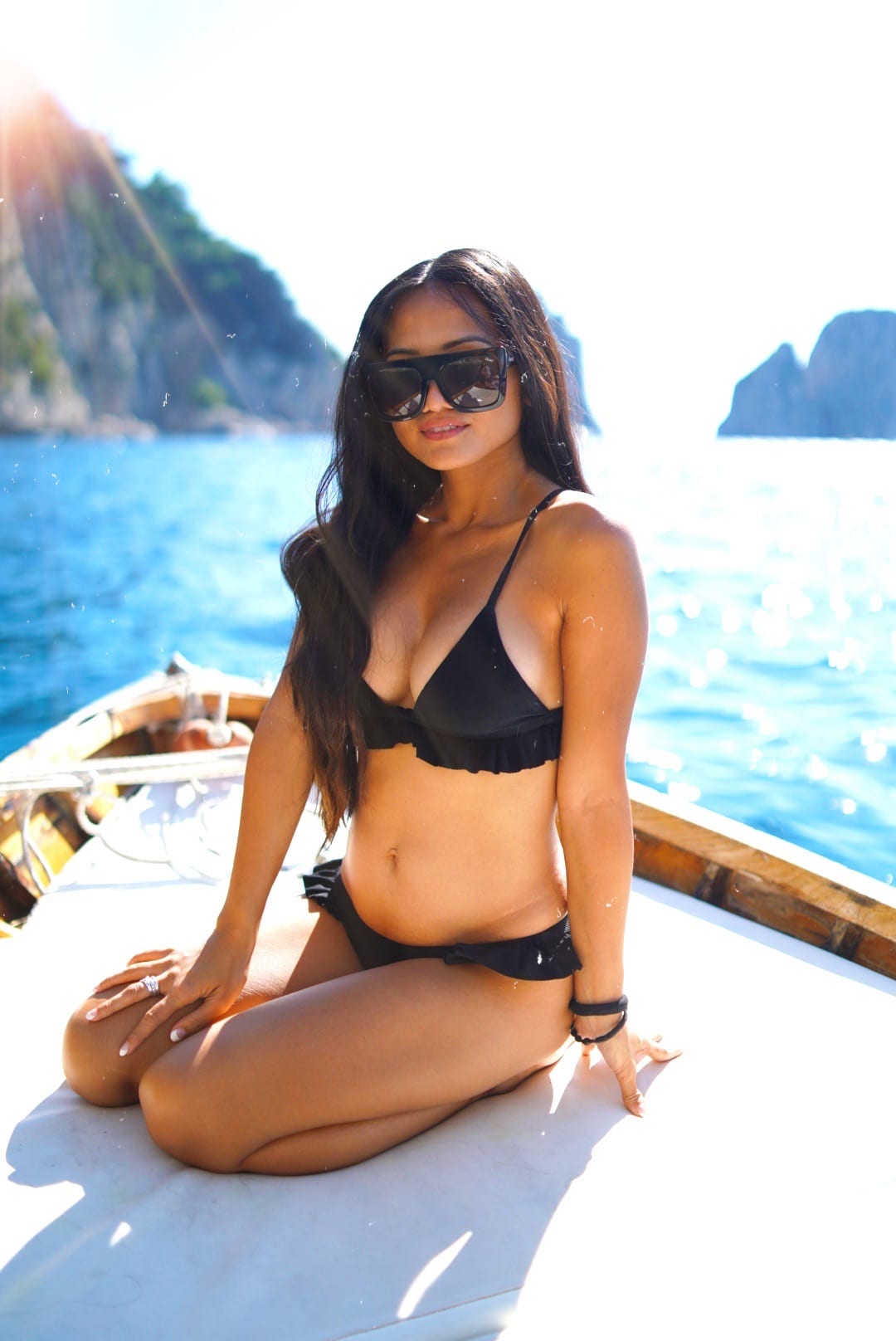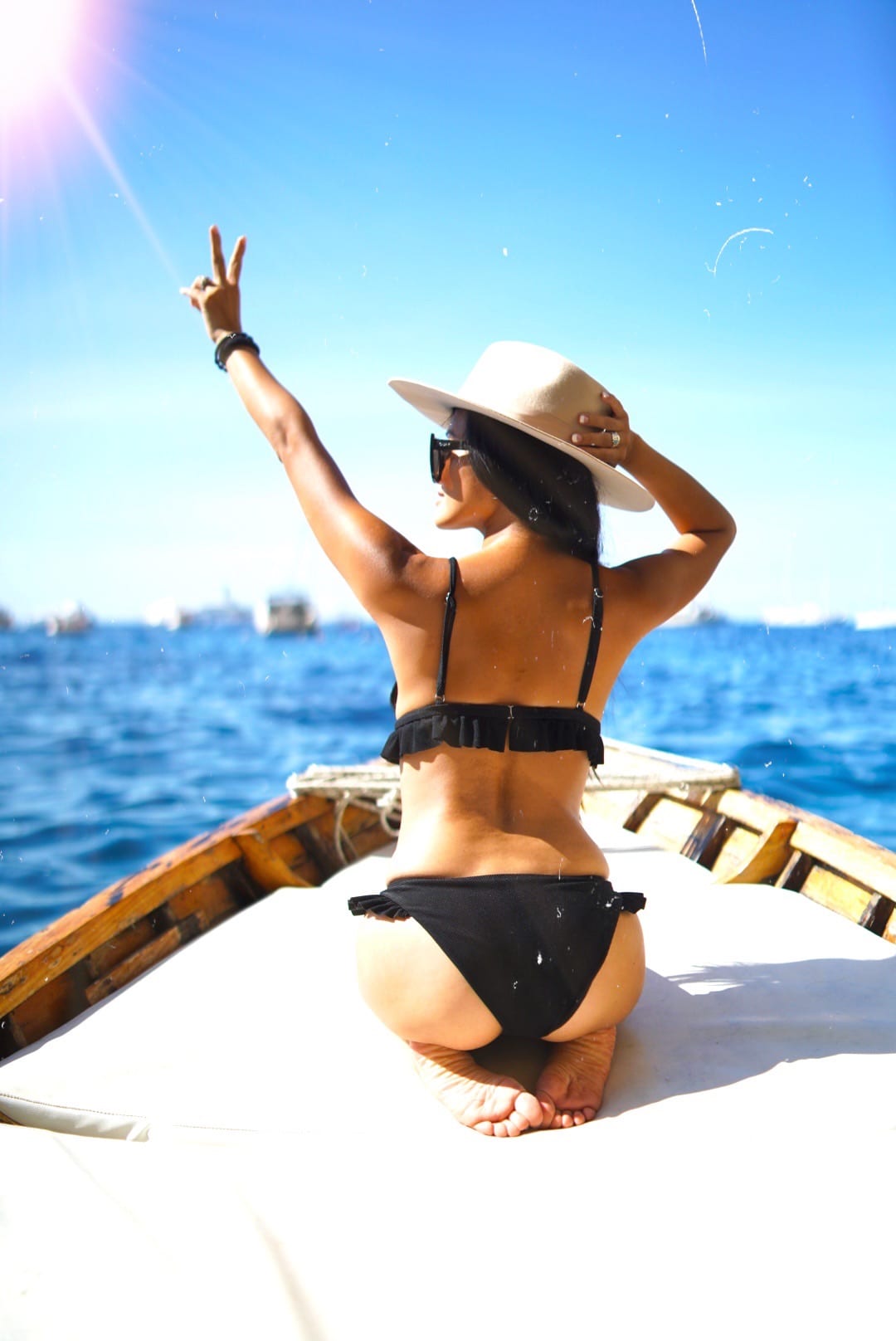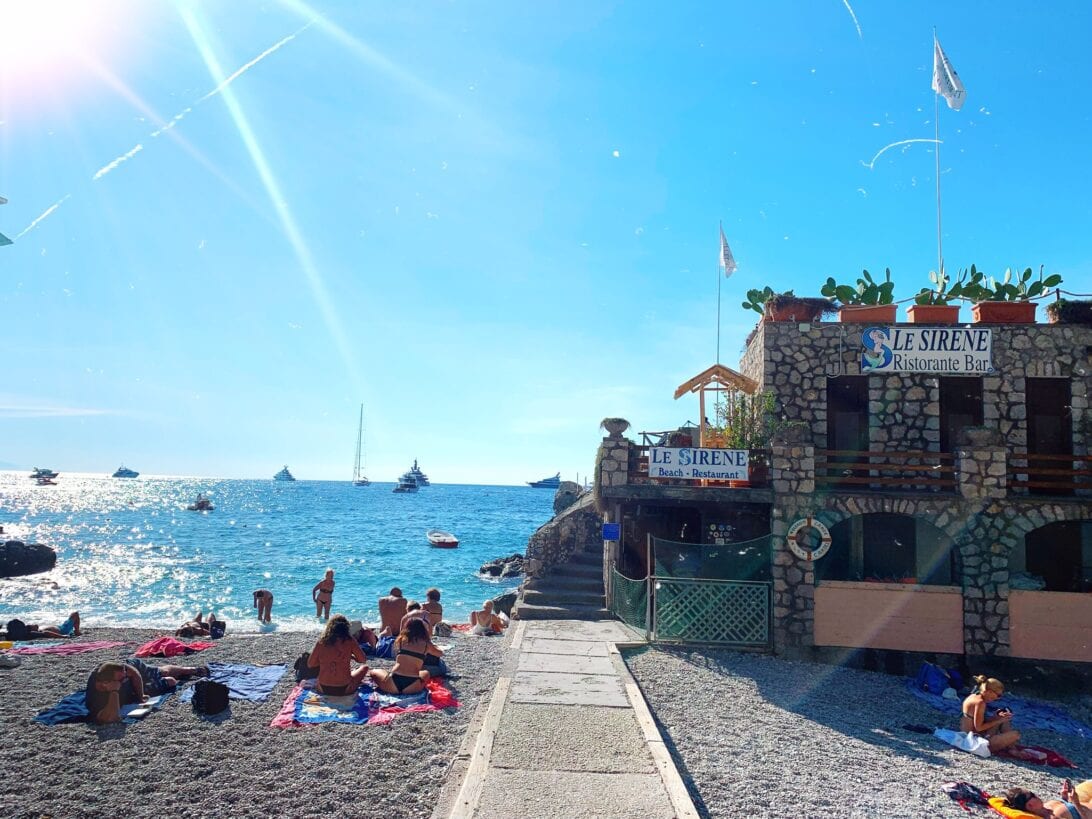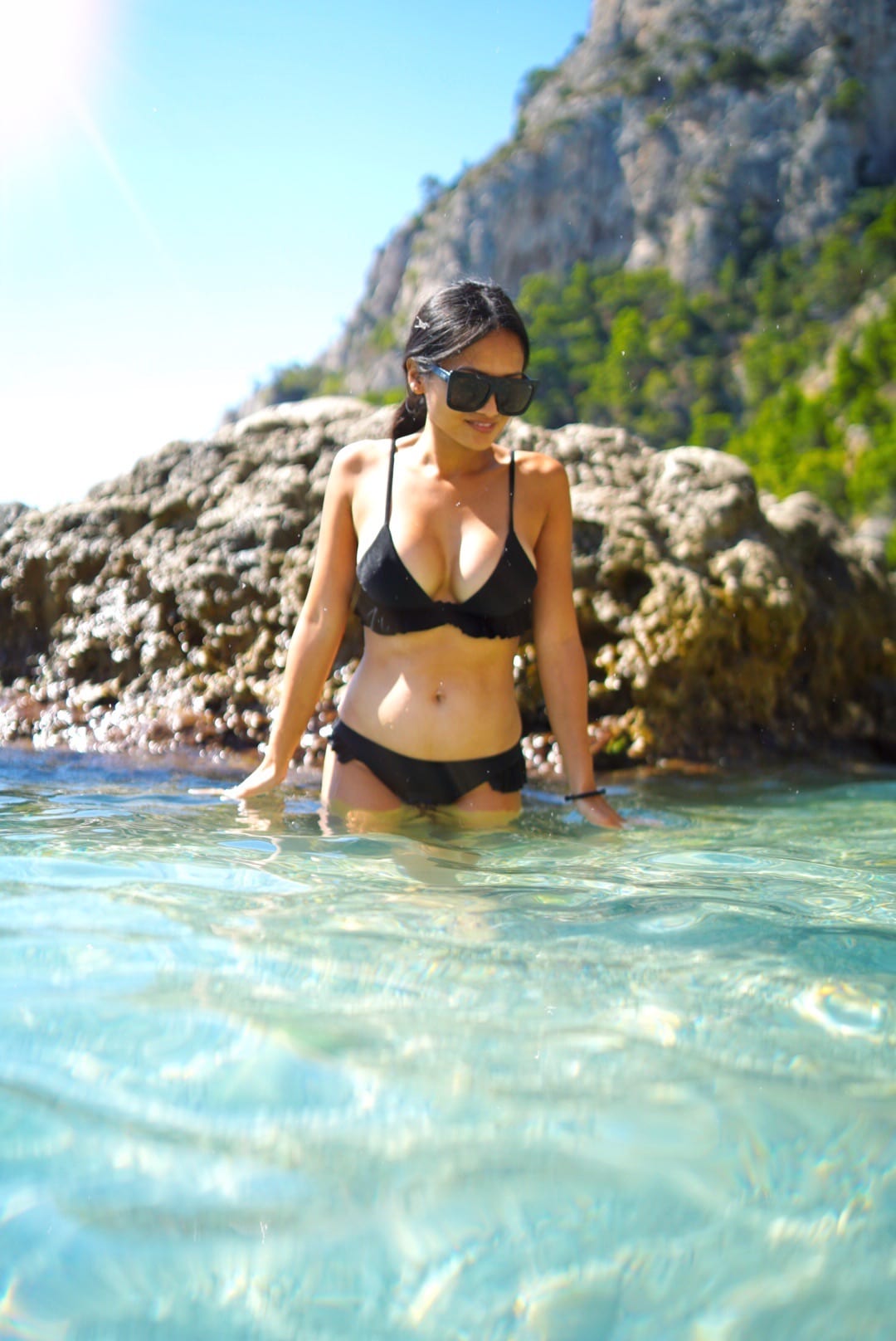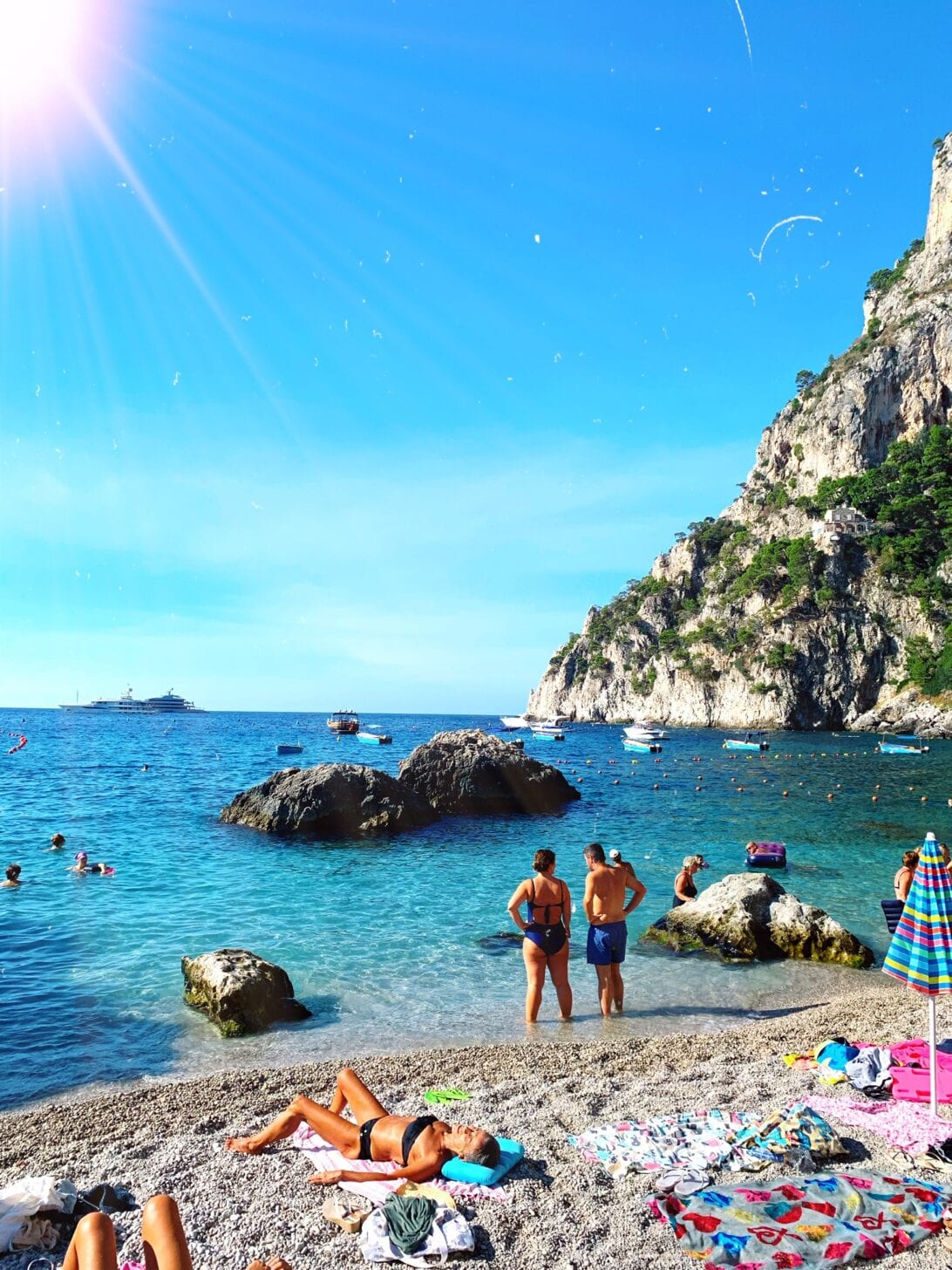 After the boat ride we decided to take a swim near the beach of Marina Piccola  then took a taxi into Capri town where we had lunch with a view at Ristorante Panorama. This restaurant has the most amazing views of the coast and is surrounded by lemon trees. It is definitely a fine dining experience and the priciest restaurant we went to in Italy, but the experience, food, and view was worth it. We knew when we went to Capri we would splurge a little.
After we headed in to town to do a little shopping, and took advantage of the amazing prices when it comes to designer Italian goods. Plus it was nice Italian souvenir. After we finished shopping we took the funicular down to catch the last ferry back. Be prepared for a wait when riding the funicular. It is the cheapest and the fastest way to get down and only cost 2 euros a person. But the lines are fast because there is only a 5 minute wait between each ride.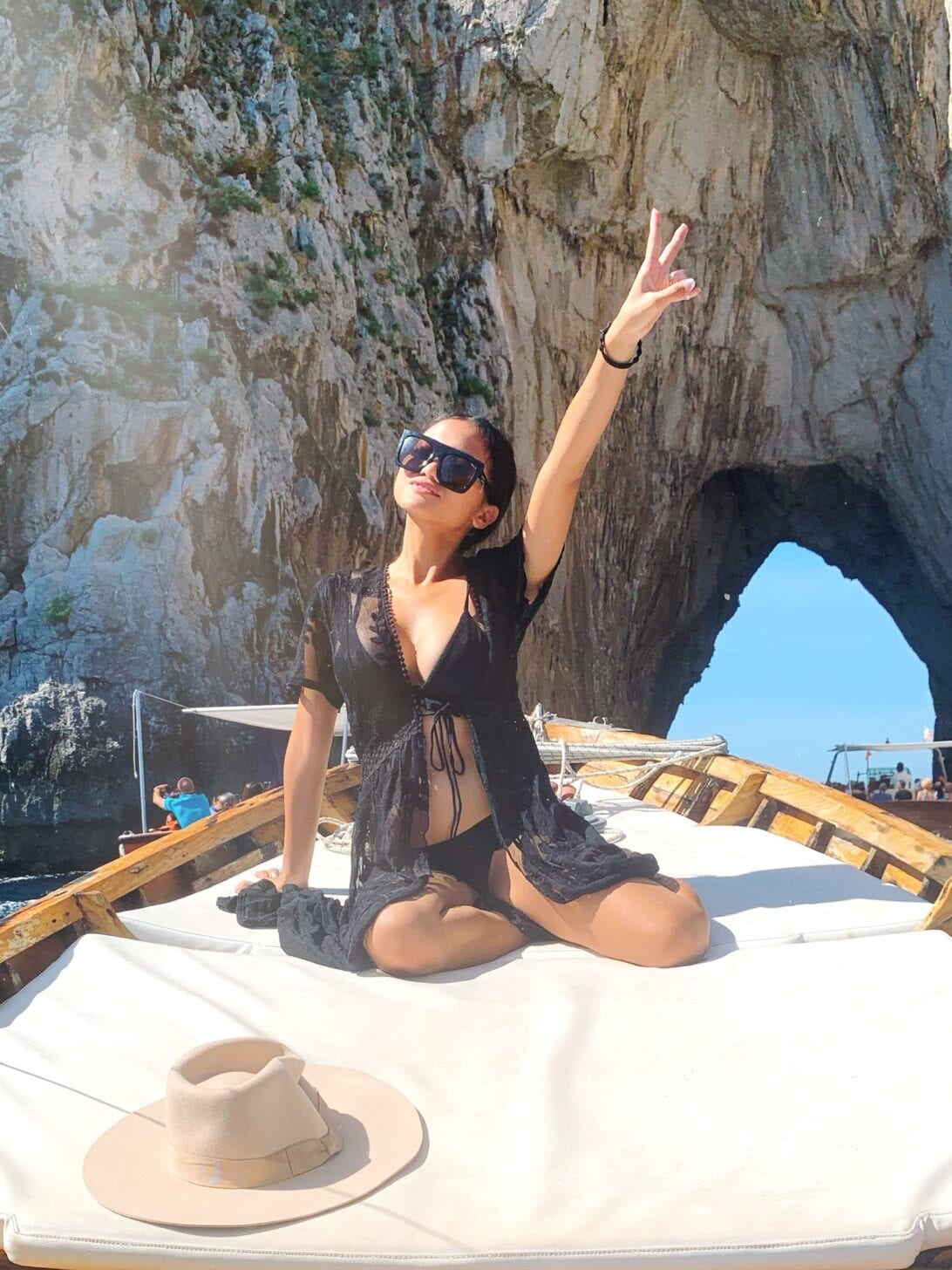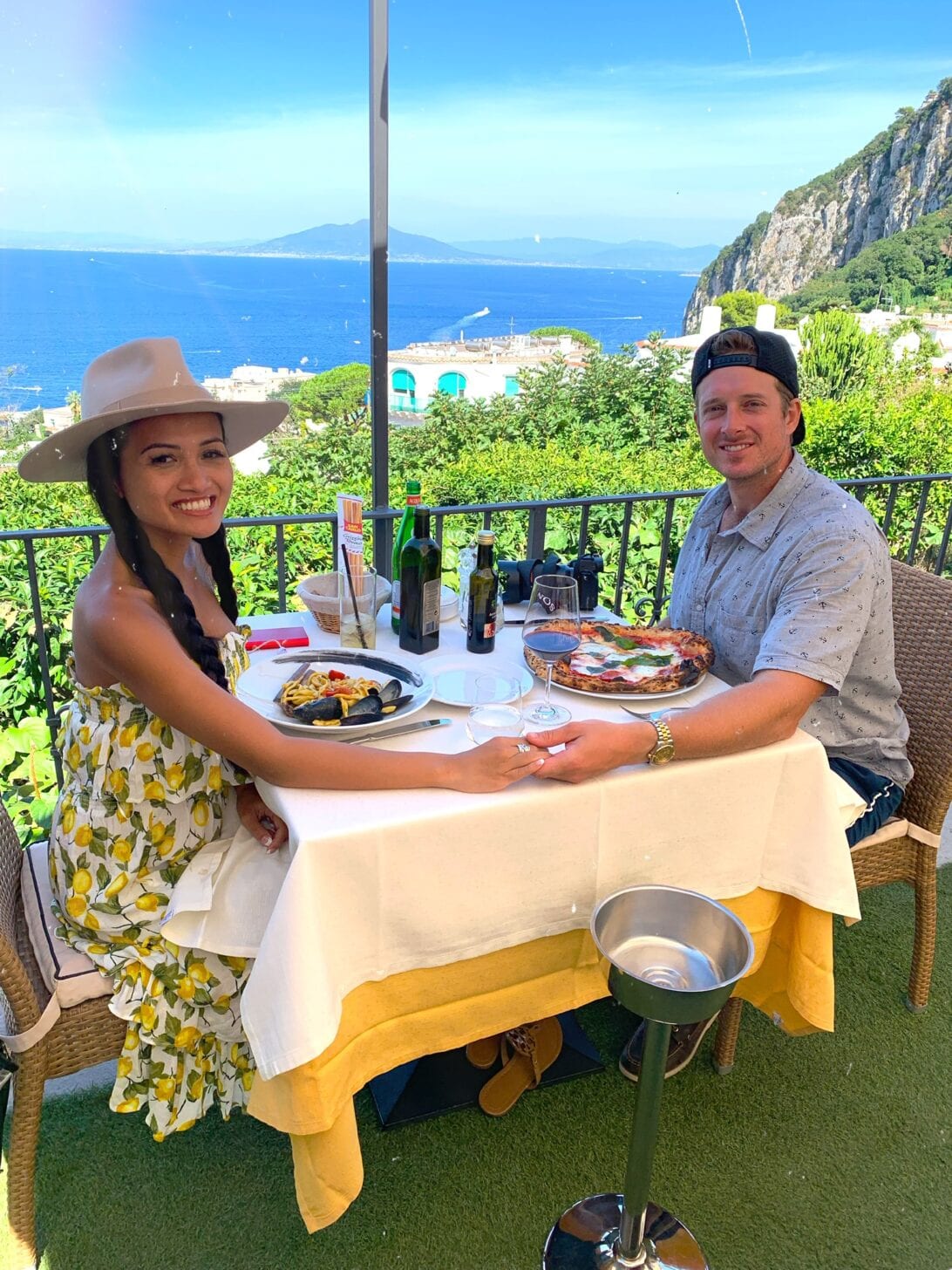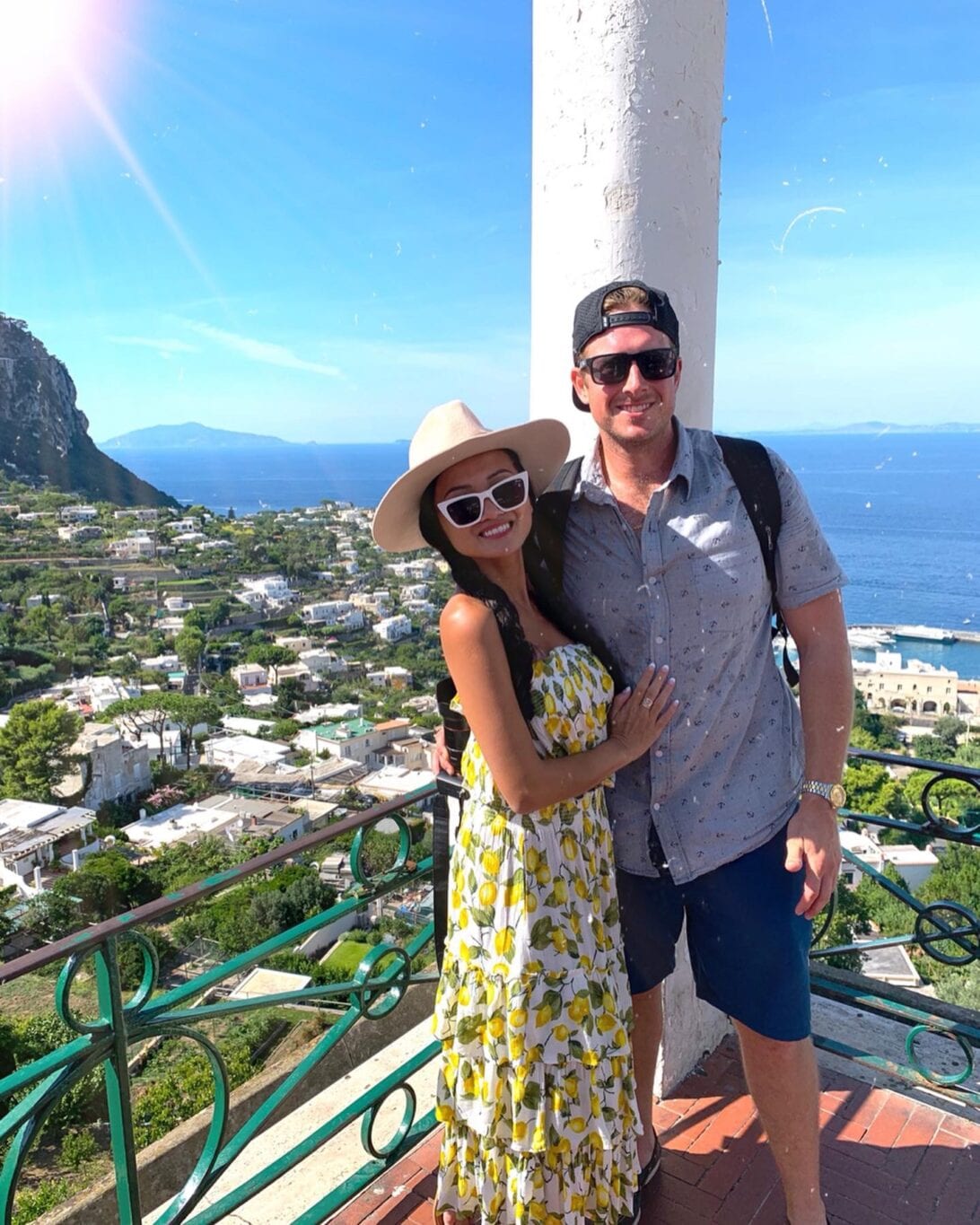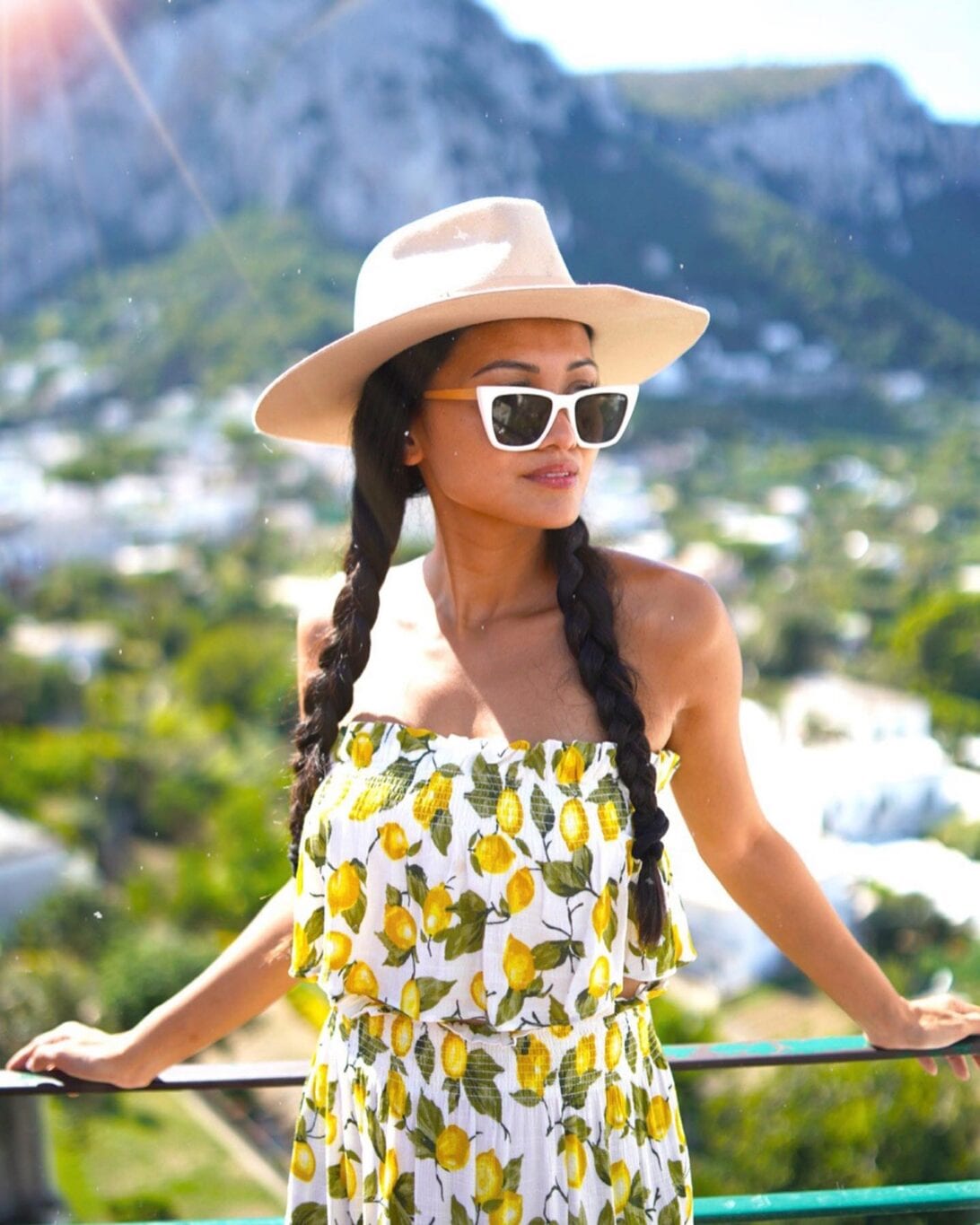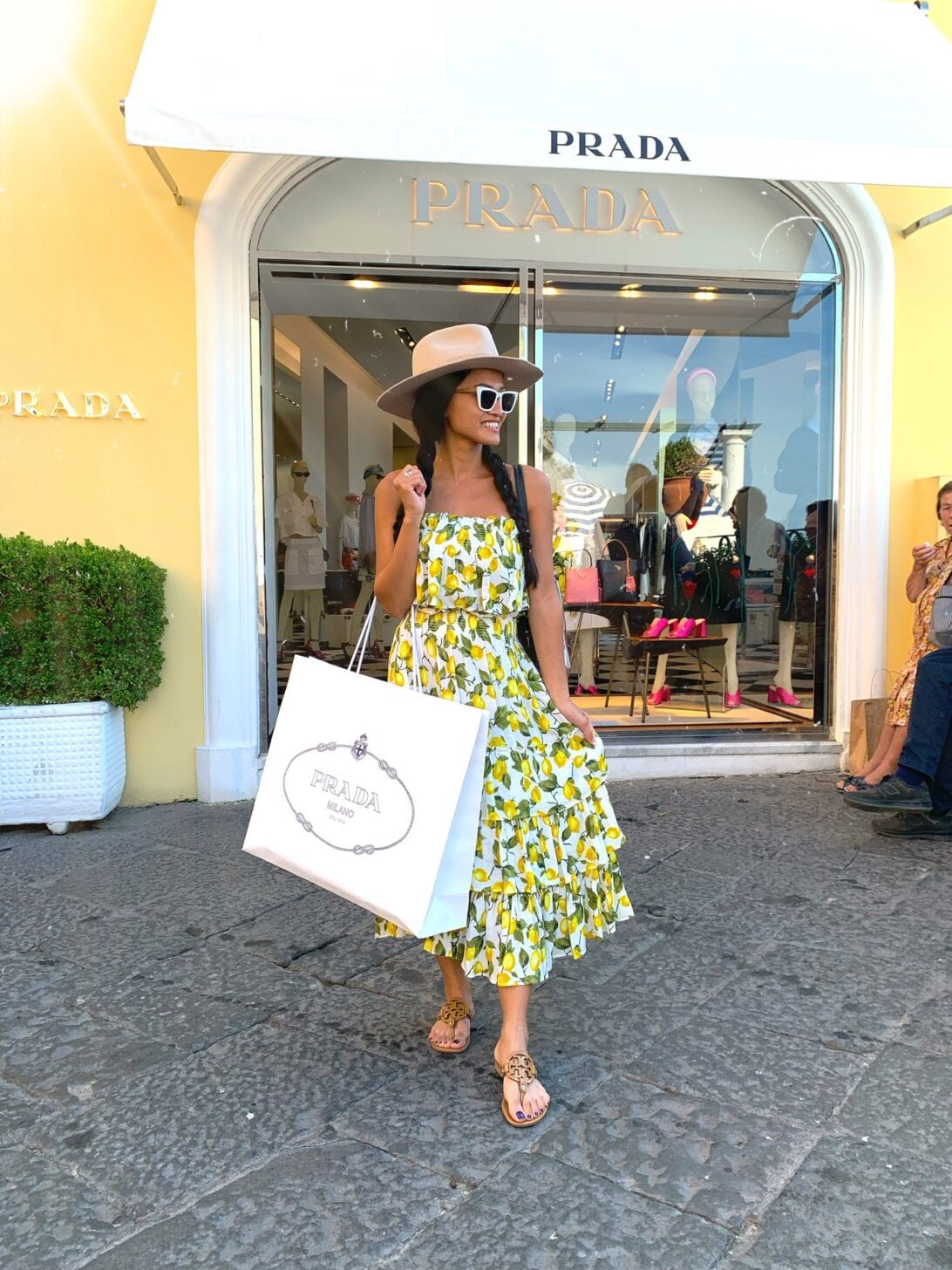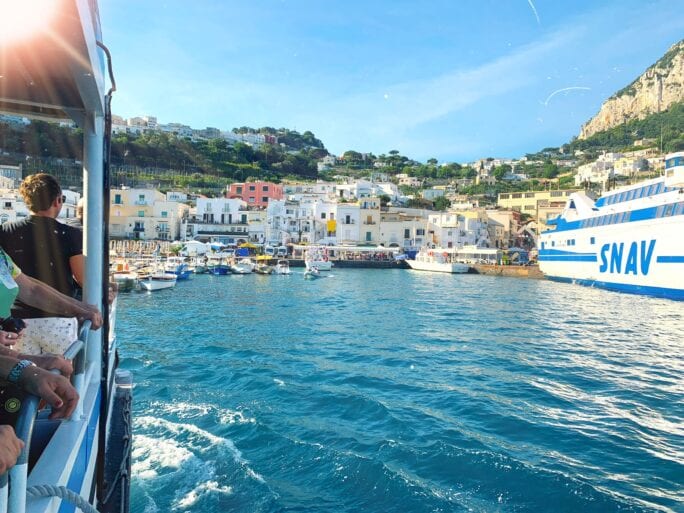 Capri is definitely a place to visit,. It's such a beautiful island and such a relaxing and romantic experience by boat. If you plan a trip to Italy make sure you take a trip to Capri. You won't regret it. Check out our experience by boat in this video below! Thanks for stopping by!
P.S. Subscribe for weekly newsletters so you never miss a single post!