FEATURED ON THIS POST:

Hey guys hope you are having a great week! Can you believe it Thanksgiving is tomorrow! I love Thanksgiving and I am so excited to spend time with my family and just enjoy some good food and company. Today I wanted to share with your our fun fall trip to Massachusetts and this cute outfit that's perfect for Thanksgiving. Check out my 4 Things to Do in Massachusetts in the Fall below!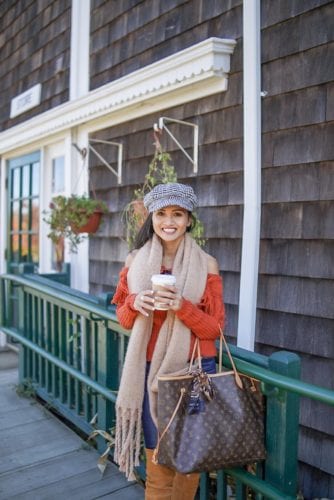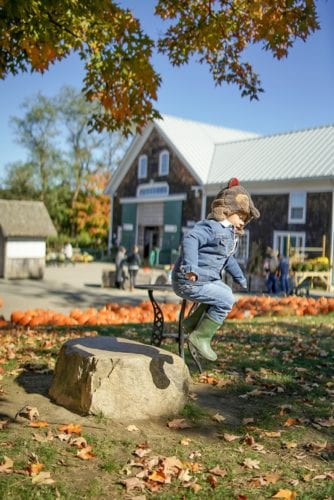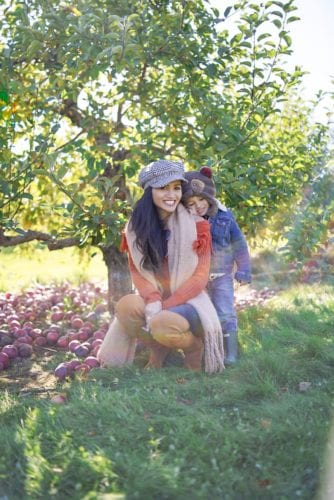 Top Things To Do In Massachusetts in the Fall
1. Go Apple Picking
One of our favorite things we did when we were in Massachusetts was visit Russell Orchards. The drive is beautiful, there was beautiful foliage everywhere, and it was the perfect picturesque barn, with the prettiest apple orchard. We had the best time there, from apple picking, to seeing all the farm animals, to taking pictures at the pumpkin patch. There is so much to do at Russell Orchards. Before you leave make sure to stock up on all the local goodies like maple syrup, and their famous apple cider and donuts!
2. Visit Boston
We aren't city people, but there were two things that we absolutely loved doing while we were there. Number one was visiting Fenway Park. The boys are huge baseball fans and it was on their bucket list to tour the oldest stadium in the country. We were lucky the Red Sox were playing in the World Series that we even got to see them practice before their big game. Another thing we loved was visiting the Boston public garden. If you have kids it is a treat. There are squirrels everywhere and Jayden loved chasing them. The public garden is also conveniently located near all the historic monuments and the cutest cafes and luxury shopping.
3. Drive through the countryside
If you take the back roads from Russell Orchards to Boston you will find so many cute farm houses and gorgeous fall foliage. Everything is so picturesque. It's hard not just to stop everywhere to take pictures.
4. Visit Plymouth and Go Cranberry bogging
Everything is literally an hour drive away in Massachusetts, which if you are from Houston that is how long it takes to get across town. Take a trip to Plymouth if you are a history buff and check out all the tourist spots. It's a quite little city but fun to walk around in. Also it is literally less than 30 minute drive from several different cranberry farms in all different directions. Cranberry harvest happens in the fall and if you are lucky you might get to be part of the cranberry bogging experience. Check out this guide here to see which cranberry farm we went to.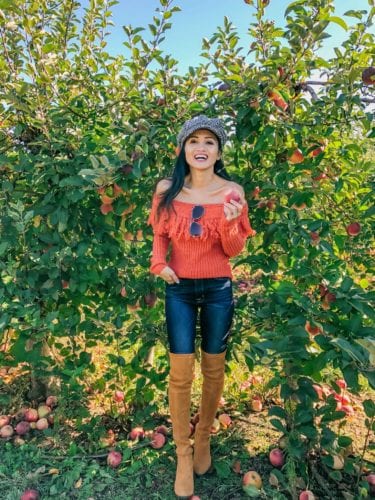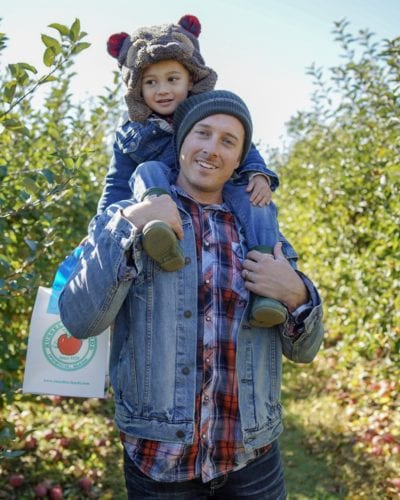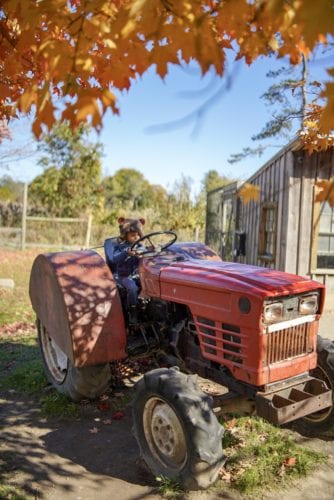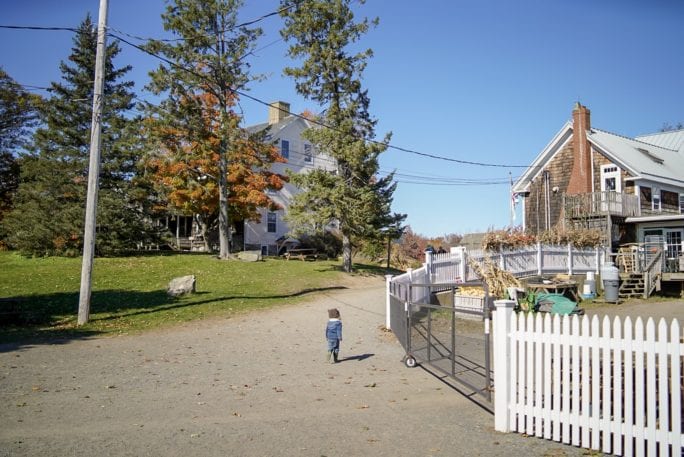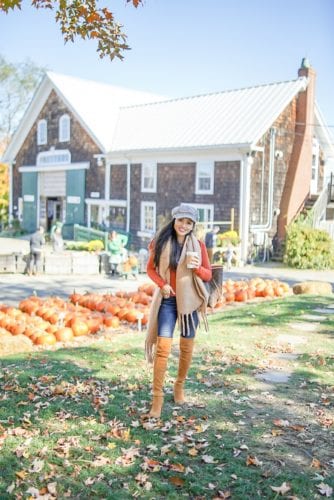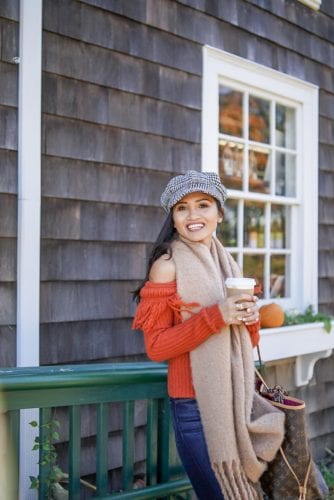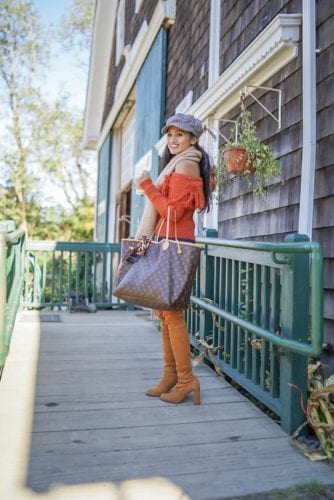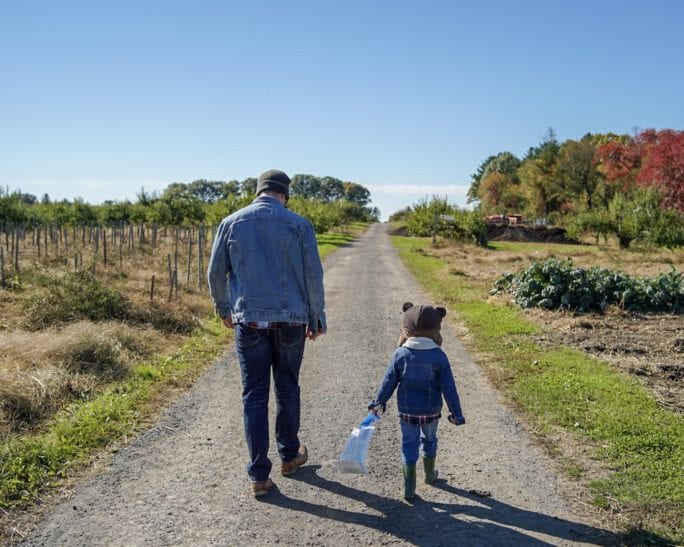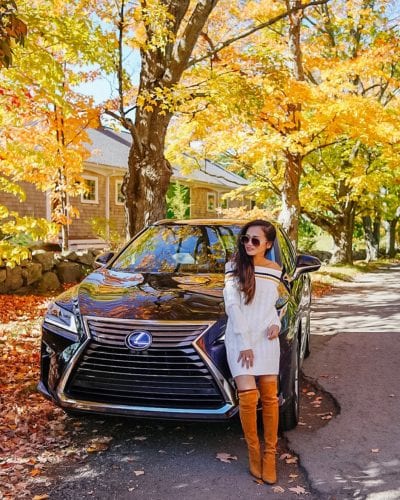 SHOP THIS POST:

We drove the new Lexus RX450 hybrid through New England fall foliage which was breathtaking. Best part is we drove through three states without having to fill up once on our five-day trip. The third row seat gave us the room we needed for all of our luggage, and the interior luxury made our trip in comfort and style. Thanks @lexususa for the unforgettable road trip! I hope you enjoyed this Massachusetts in the Fall Travel Guide. Happy Thanksgiving, and thanks for stopping by!
P.S. Subscribe for weekly newsletters so you never miss a single post!