This post is sponsored by Walmart. All thoughts and opinions are all mine.
FEATURED ON THIS POST:

Hi friends,
Hope you are doing well! Today I am partnering with Walmart to share 15 baby shower gift ideas and this easy DIY Baby shower gift basket that will be a sure hit at your next baby shower.  Walmart will be celebrating the 20th anniversary of Parent's Choice, Walmarts exclusive baby brand. We love Parent's Choice because it is affordable quality baby products you can trust. I used their products for my son so I can trust the brand as a great baby shower gift idea for expecting mothers. Check out how I created this baby essentials gift basket plus 15 of my top baby shower gift ideas from Walmart below!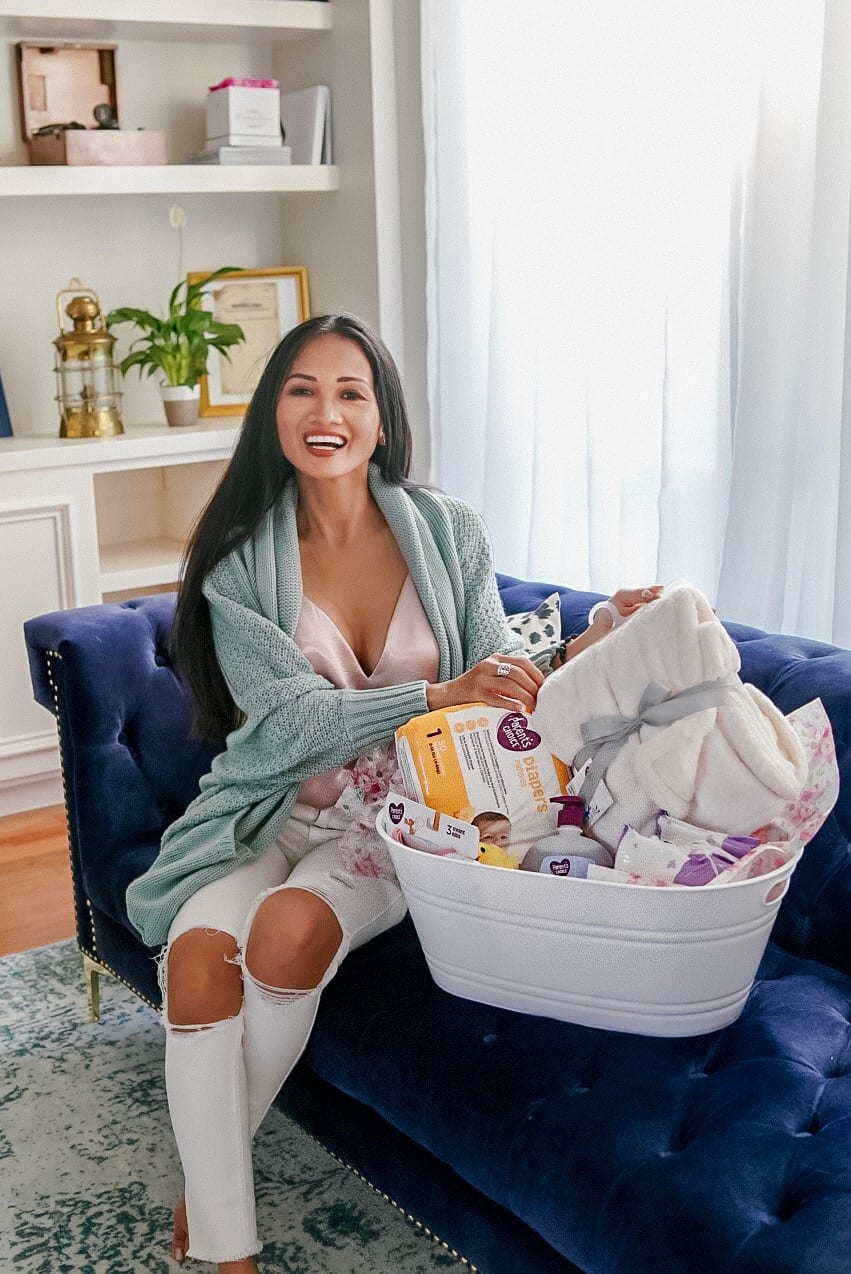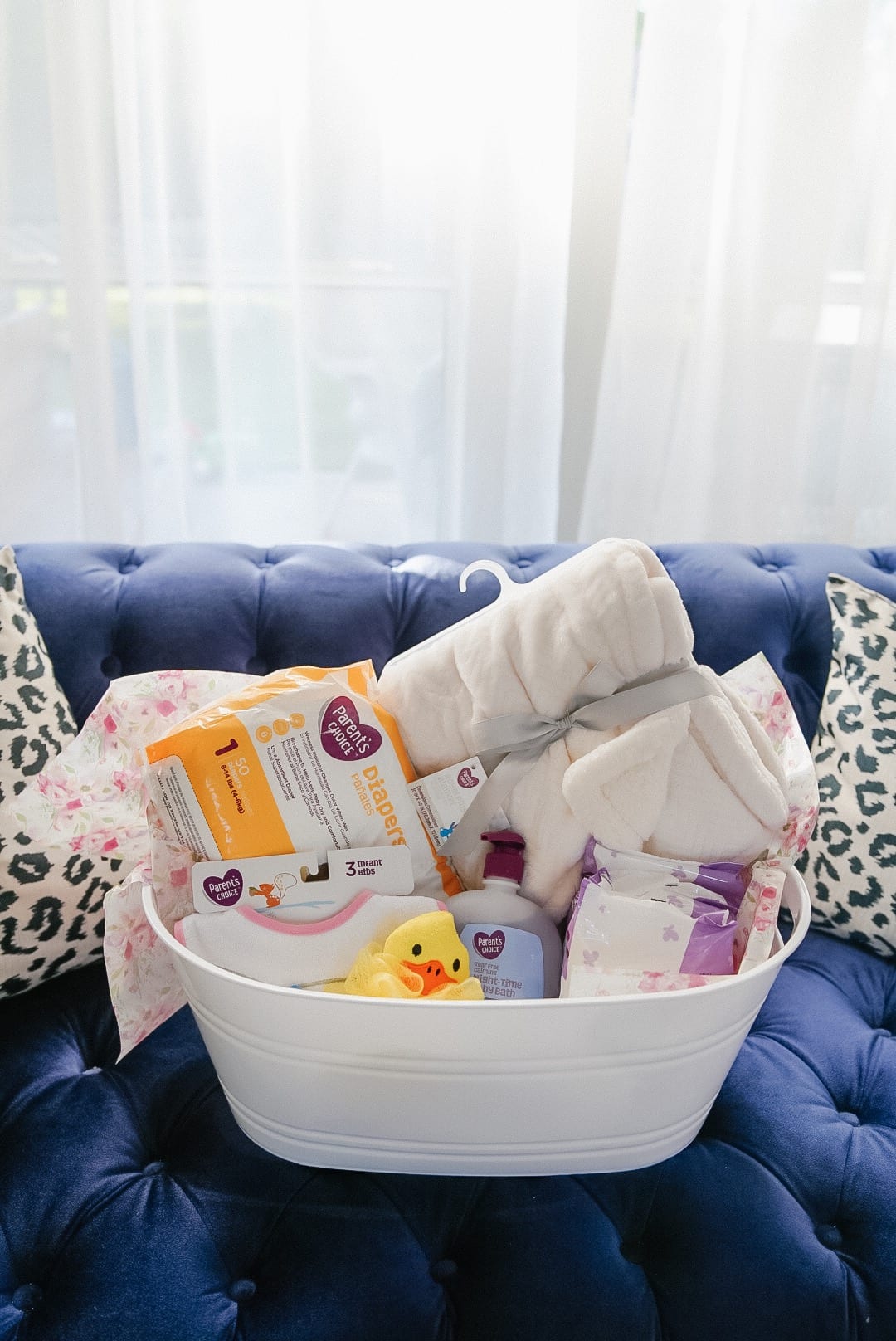 A baby shower gift basket with all the everyday essentials is a great gift idea for a baby shower plus it's easy to make. Gather the essentials like these Parent's Choice diapers and wipes, and add some personal touches like this Royal Plush Blanket and infant bibs. I also added this Parent's Choice Tear-free Calming Night-Time Baby Bath because it is a personal favorite of mine when using to bath my son. I found all these essentials at Walmart for under $40. Next I added some tissue paper in a white basket or bucket like this and arranged all my essentials in the basket. And that's it! It's that easy. For more baby shower gift ideas, I've listed my top fifteen from Walmart below!
15 Baby Shower Gift Ideas
P.S. Subscribe for weekly newsletters so you never miss a single post!