Hi friends!
Hope you are doing well! This past weekend I went to my dear friends bachelorette party in Seaside. It was probably one of the best well thought out bachelorette party. From the matching beach totes to the night around a bonfire it was one for the books. Plus not to mention it was a reunion of my favorite people from my high school days to my sorority days in college. I couldn't have asked for a better first trip away from my babies than this one with my girl friends celebrating our bride to be! If you are planning a bachelorette party in Seaside check out more details of this amazing sbachelorette party below!

Seaside Bachelorette Party
WHERE TO STAY:
For our stay we rented this beautiful home that was walking distance to Seaside shops, restaurants, and beaches. It was six bedrooms, four baths, with an amazing kitchen and common space plus free bikes we could use during our stay! It was plenty of room for all of us girls and it was nice that we could decorate it for our bride to be. The kitchen was amazing complete with a bar so we could make drinks and breakfast which saved us money from going out.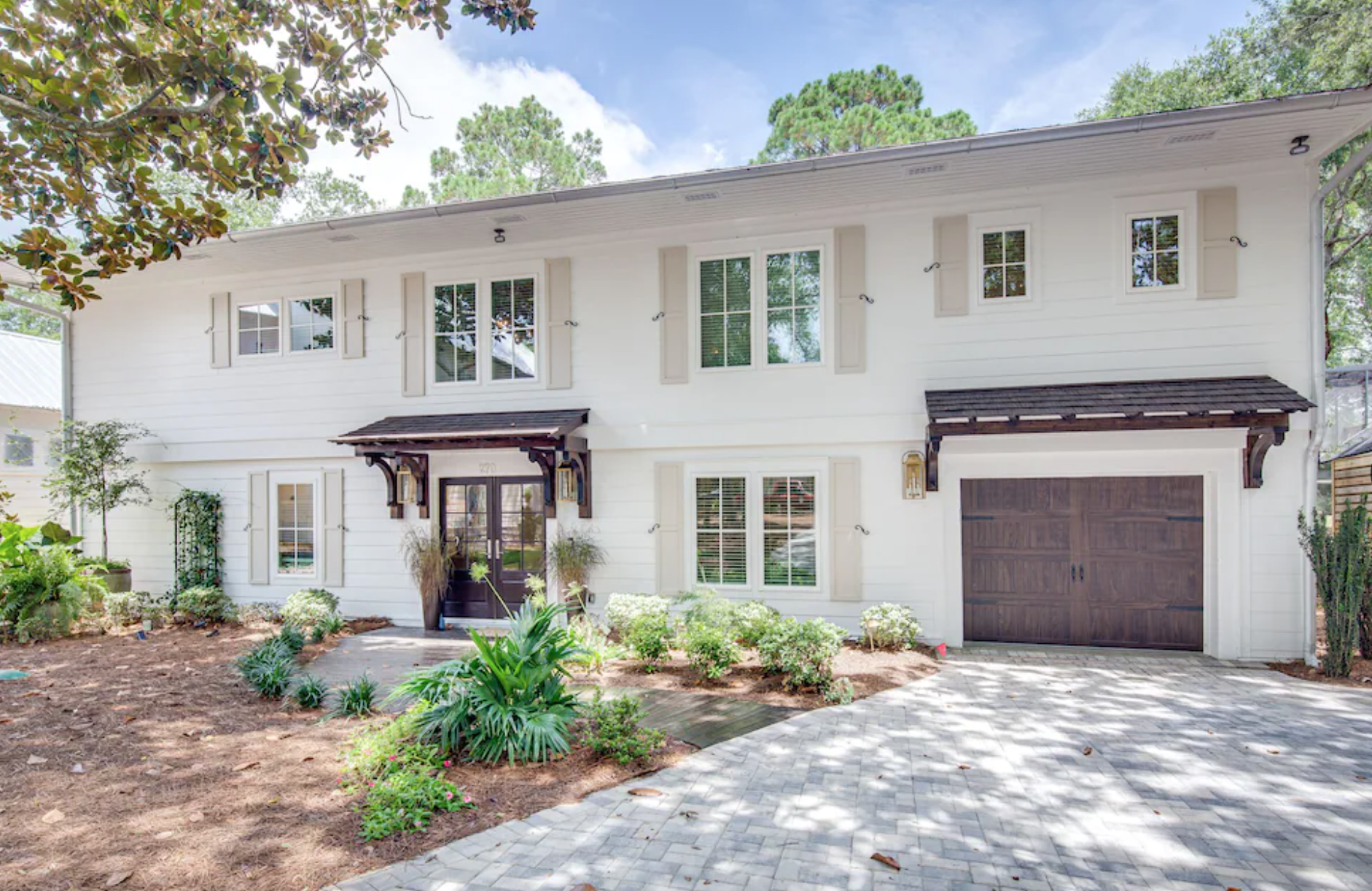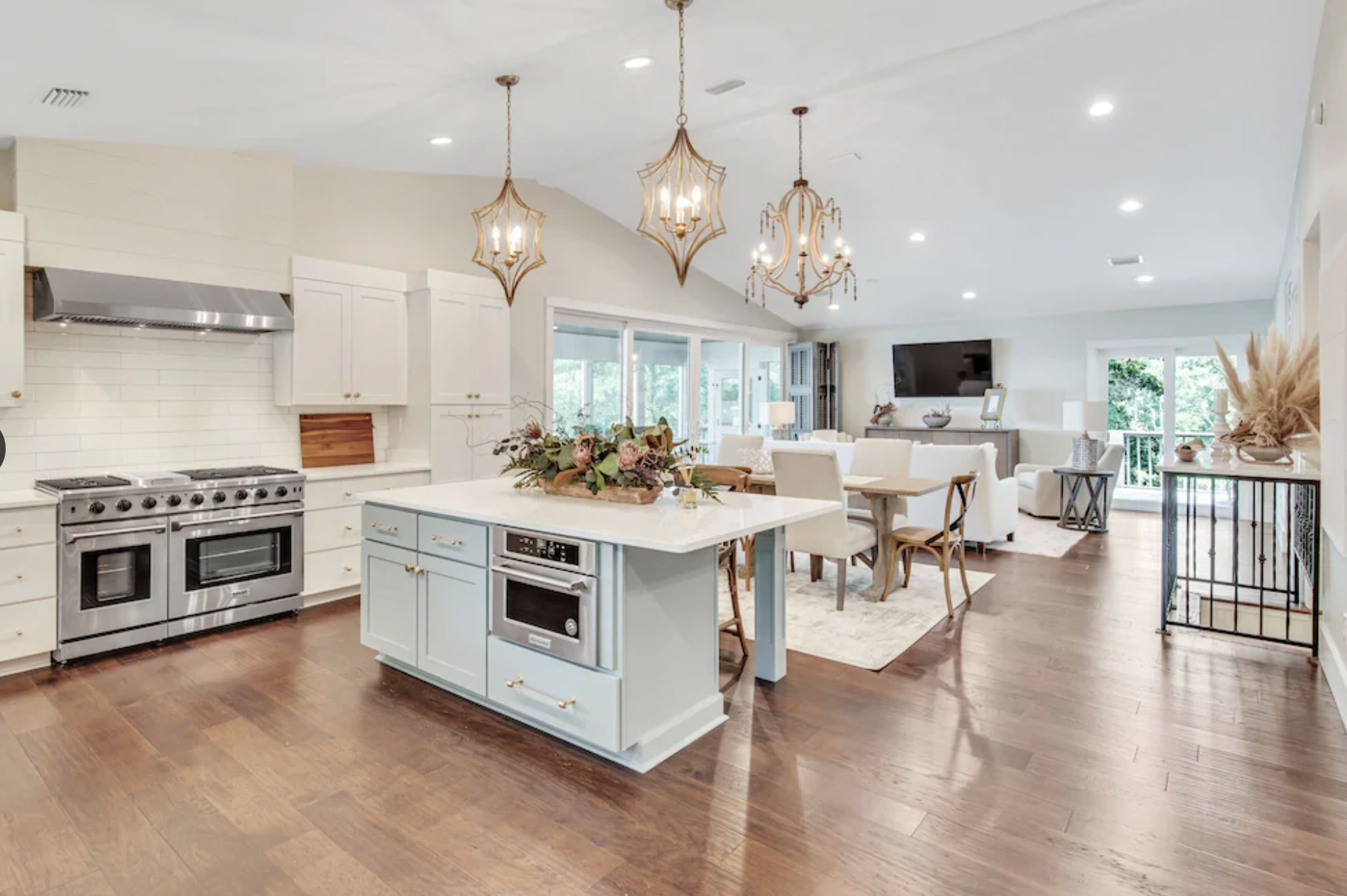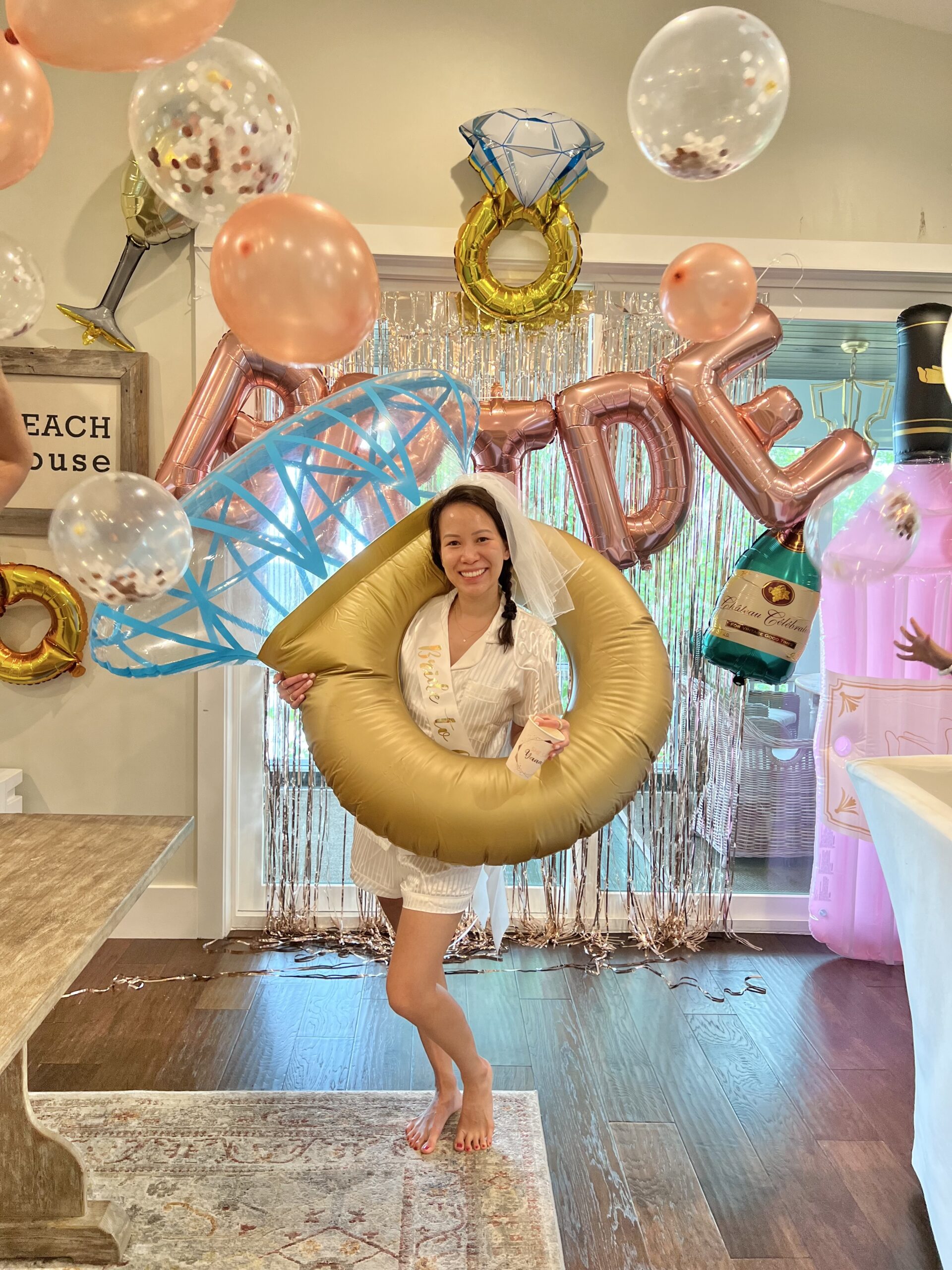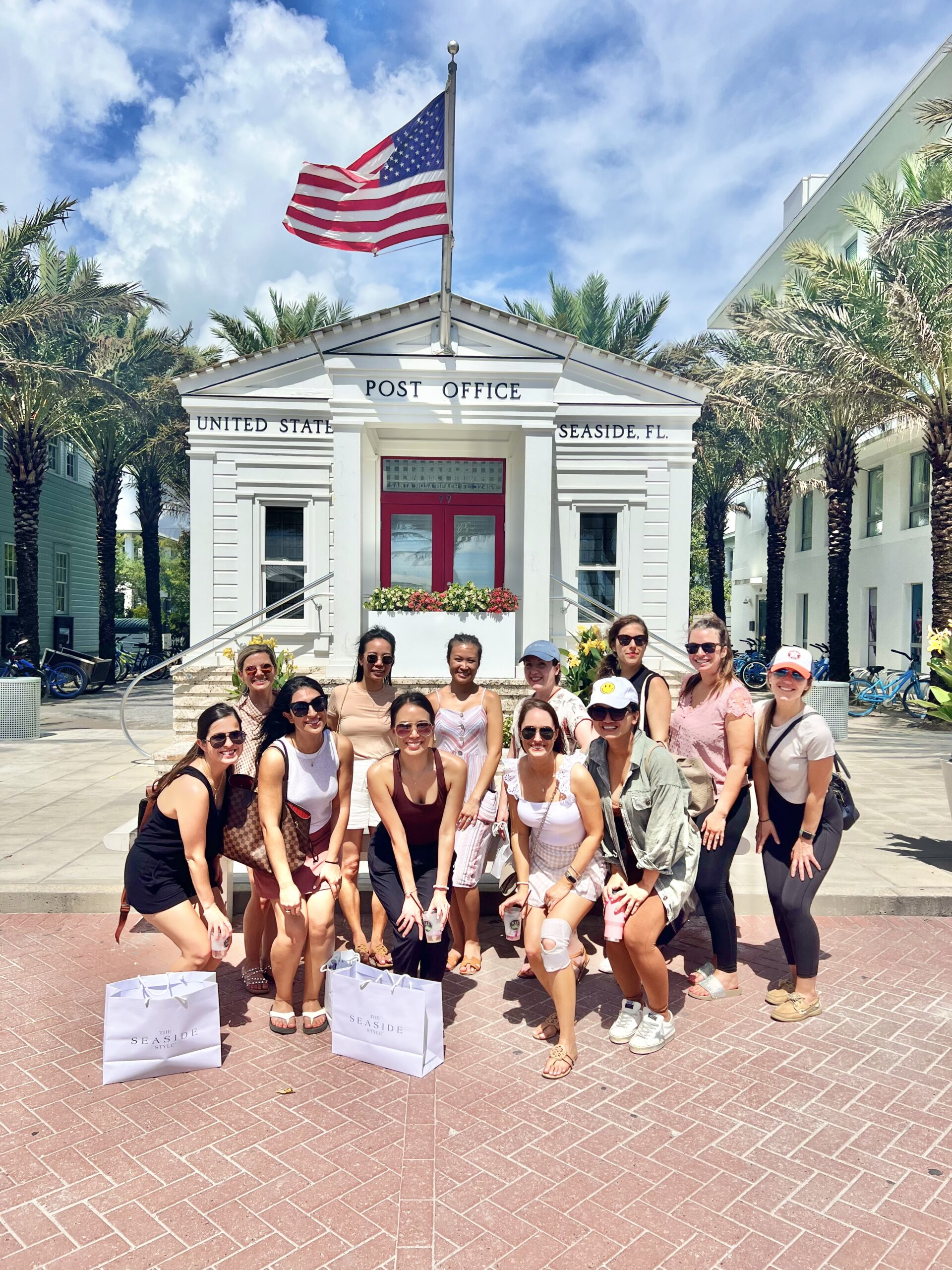 WHAT TO DO:
There was so much to do during our stay there, but honestly we could have stayed at the beach all day if we could. That was probably our favorite part was going to the beach everyday. Plus the weather and the water was so nice. We stayed out there for hours! But if you are looking to do more than the beach here are a few of my favorite things to do as a bachelorette party.
1. Shopping – There are so many cute shops at the square. If you are looking for those popular and cute Seaside sweatshirts then you need to stop by The Seaside Style. They have something for everyone, even for your pets! Another cute boutique if you are looking for unique hats and shirts is Focus Lifestyle Boutique. My friend got the cutest trucker hat there!

2. Bike Riding – One of my favorite things we did was get our bikes and ride around town and to the beach. Our bikes were included in our rental which was a plus! However there are bike rentals in Seaside where you can rent bikes! Seaside is very bike and golf cart friendly. You can get anywhere on a bike there.

3. Beach Rentals – We went to the beach everyday and stayed all day. It was nice to have beach chairs and umbrellas reserved for us when we got there. It may be a little splurge, but it was nice and convenient not having to bring our own. You can reserve chairs, boogie boards and more through here!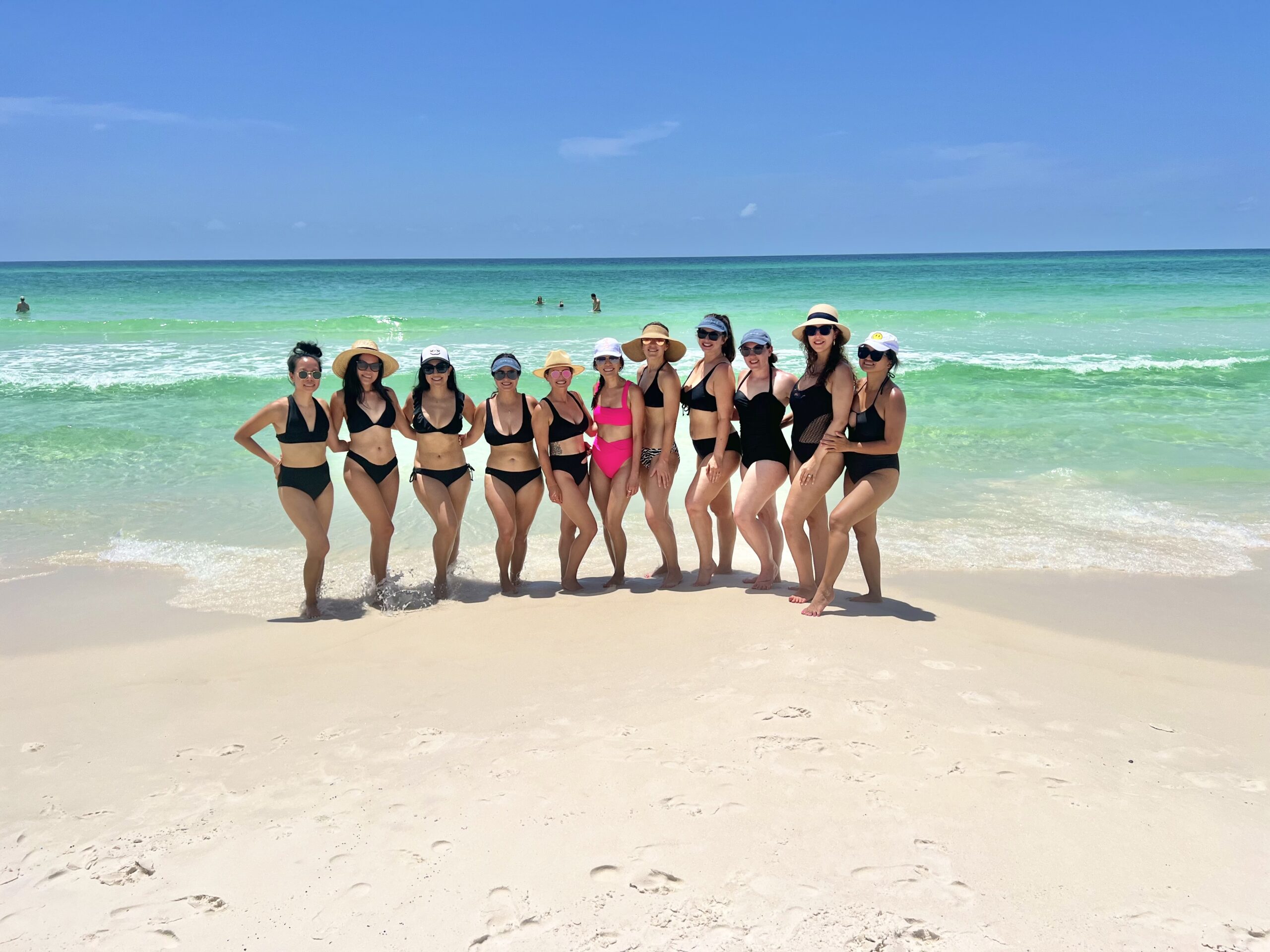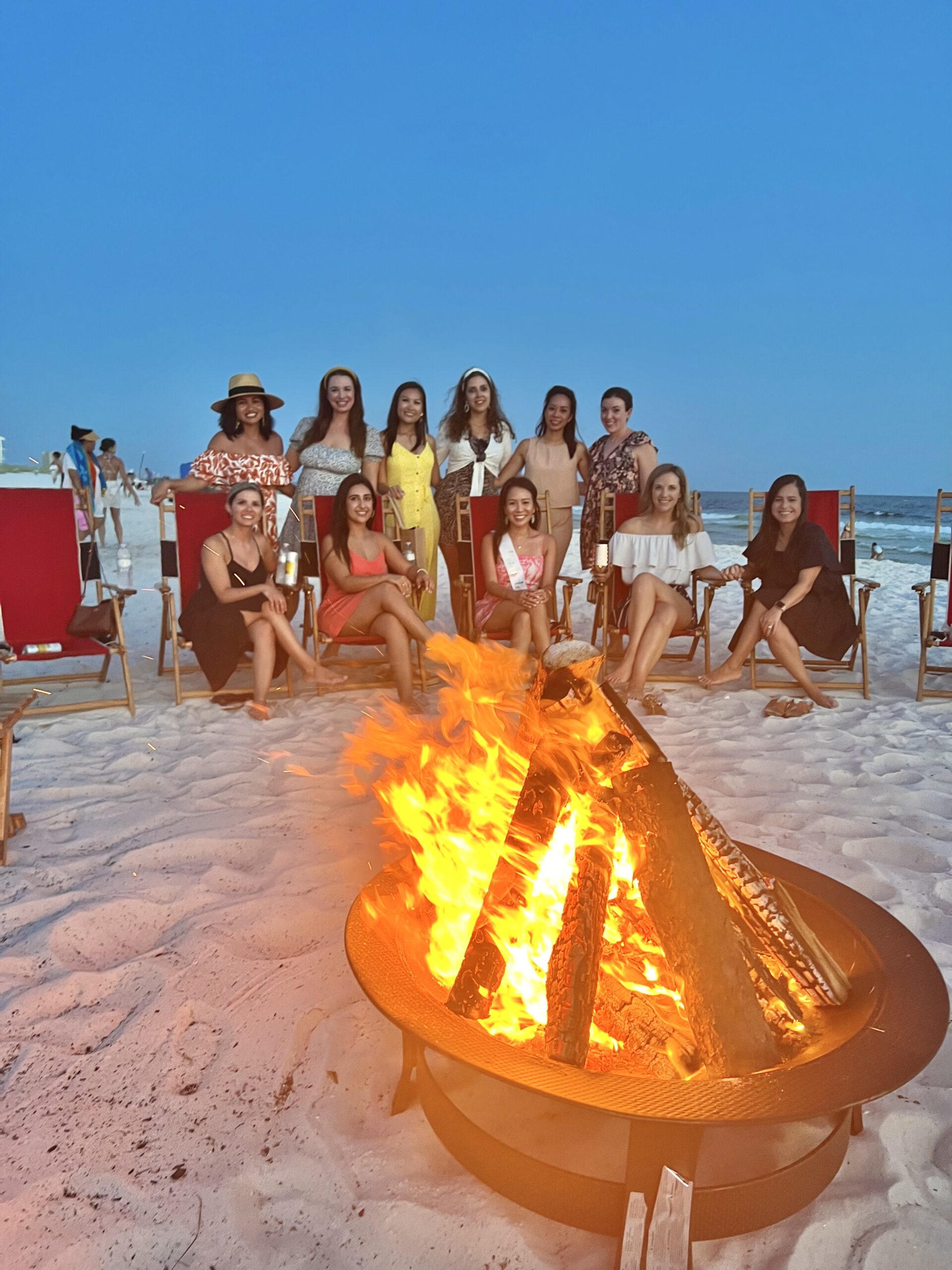 4. Beach Bonfire – For our last night there, the girls booked a sunset bonfire at the beach! We roasted s'mores and enjoyed our last night bonding around the camp fire with the stars shining above us. We used this company which is a full service company that operates on several different beaches on 30A. It was definitely a one of a kind experience and great for large groups like a Seaside Bachelorette Party.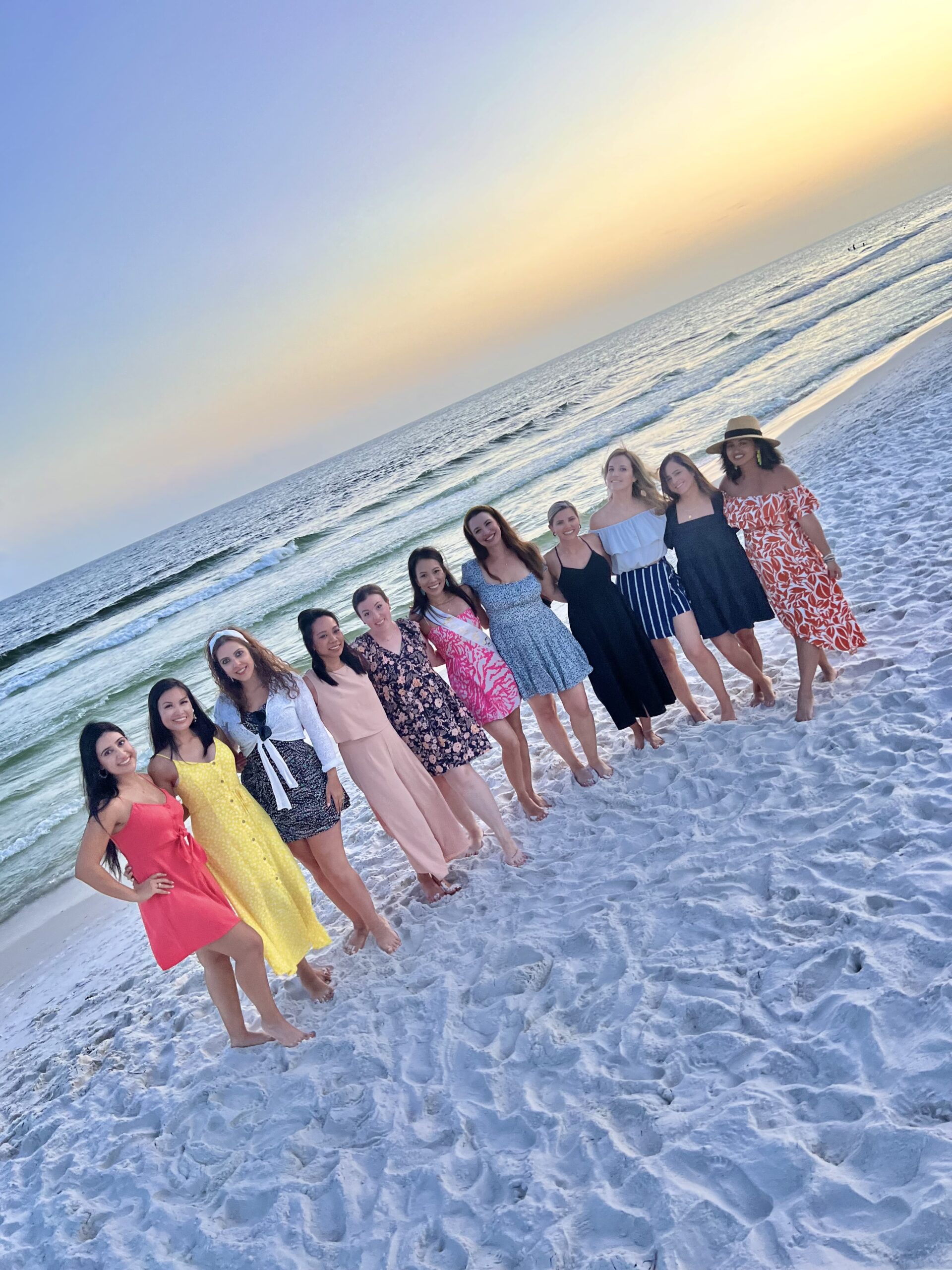 WHERE TO EAT:
1. Bud & Alleys – We went here for lunch on our first day and the food was so good! From pizzas to pasta it has something for everyone. It sits right on the beach and the view of the ocean is unbeatable!
2. It's Heavenly – I first went here on our family trip five years ago and have every time we come back I always visit this gelato shop. The gelato is so good and just what you need for those hot summer days.
3. Surfing Deer – This was my favorite restaurant we ate for dinner. It's very upscale and very trendy. But most of all the food is amazing. I would highly recommend the PESTO PAPPARDELLE. It was the best! I still can't stop thinking about it.
4. Food Trailers – One of my favorite things about Seaside is the row of food trailers right in the center square. It's great for casual eating and right next to the beach.
5. Eating In – One of the things we did to save time and money was eat in. We were right down the street from a Publix grocery store so we were able to grocery shop for our stay there. It was so convenient so we could sleep in in the morning. We even made our own charcuterie board to snack on.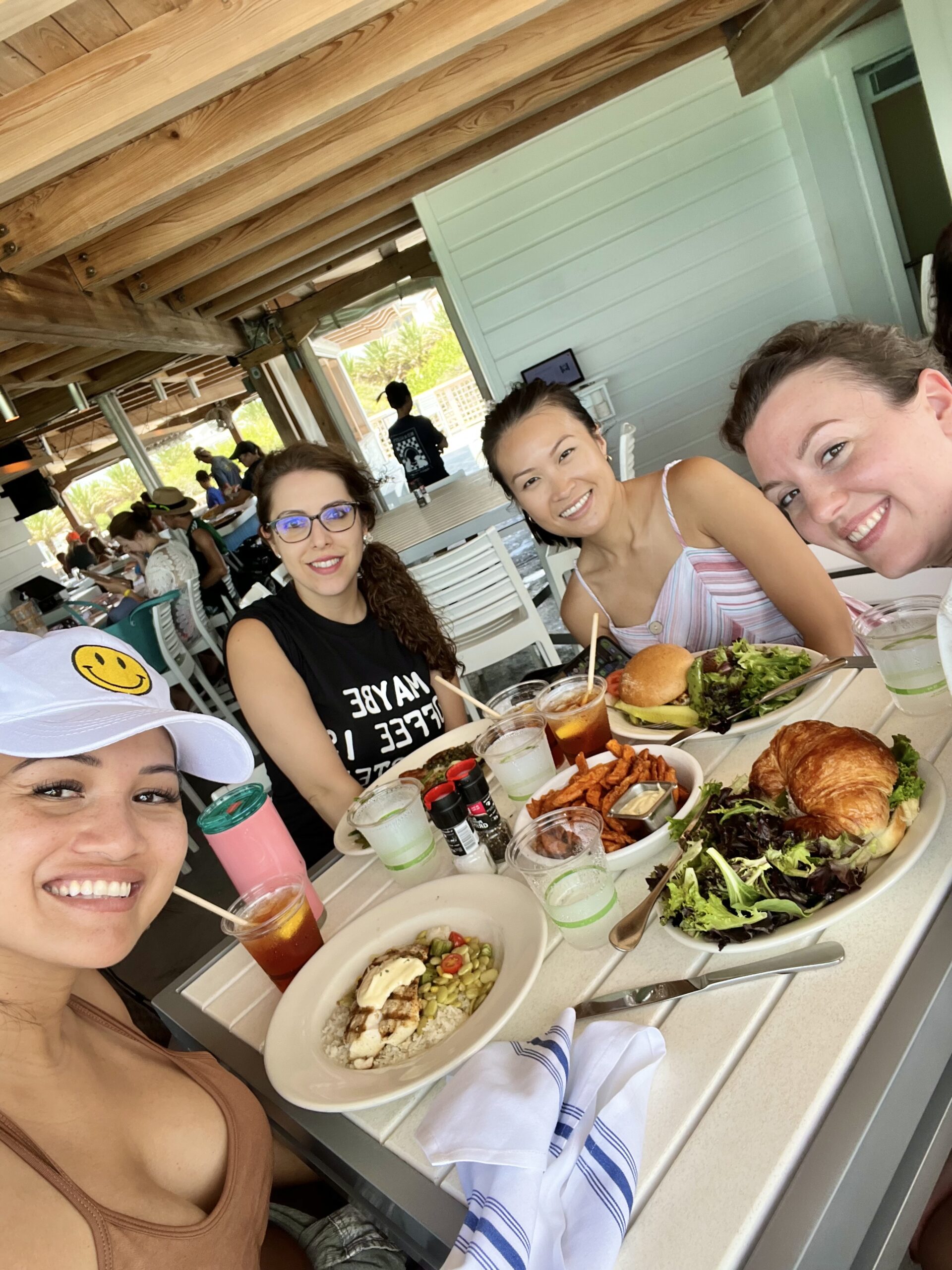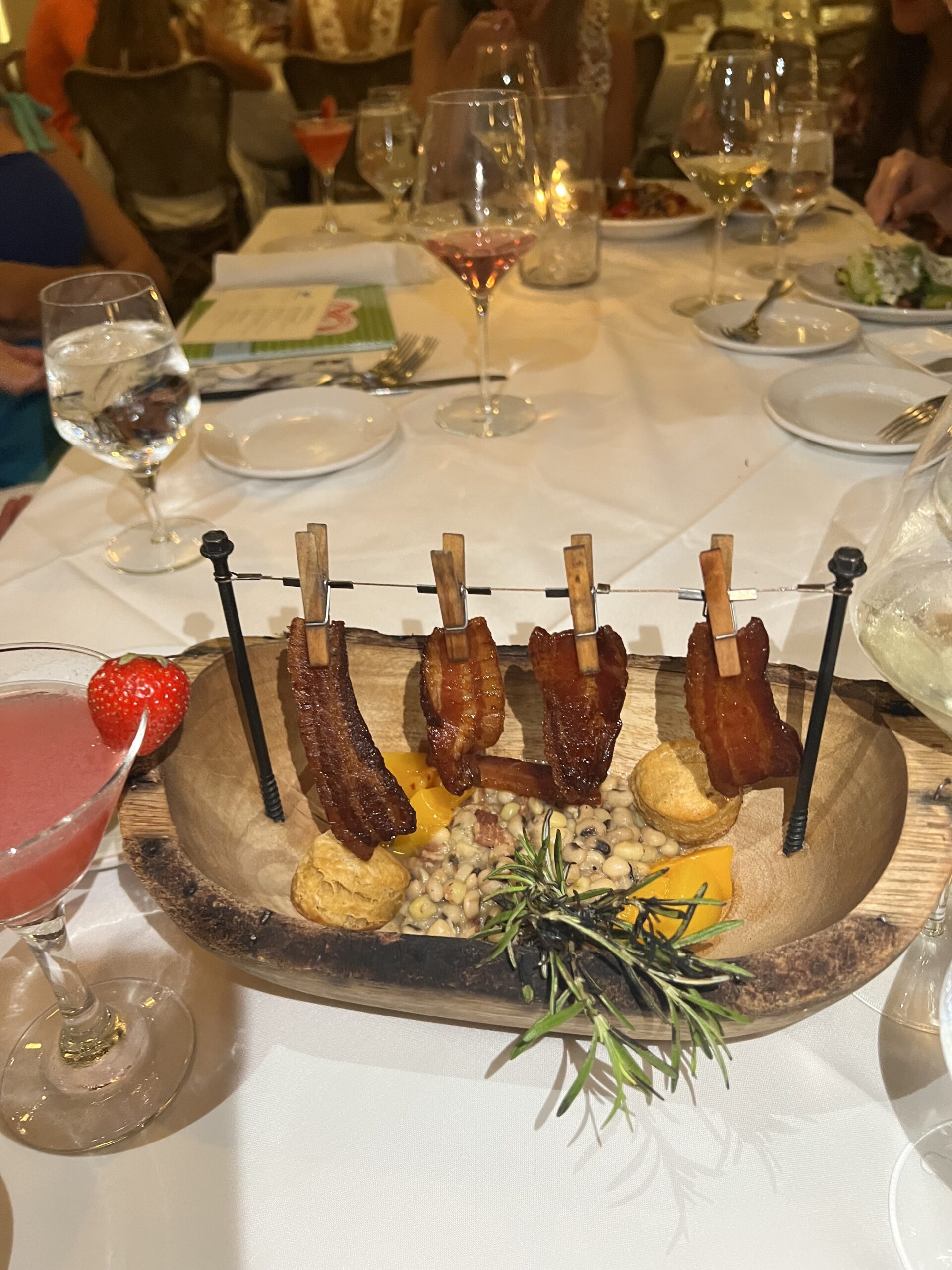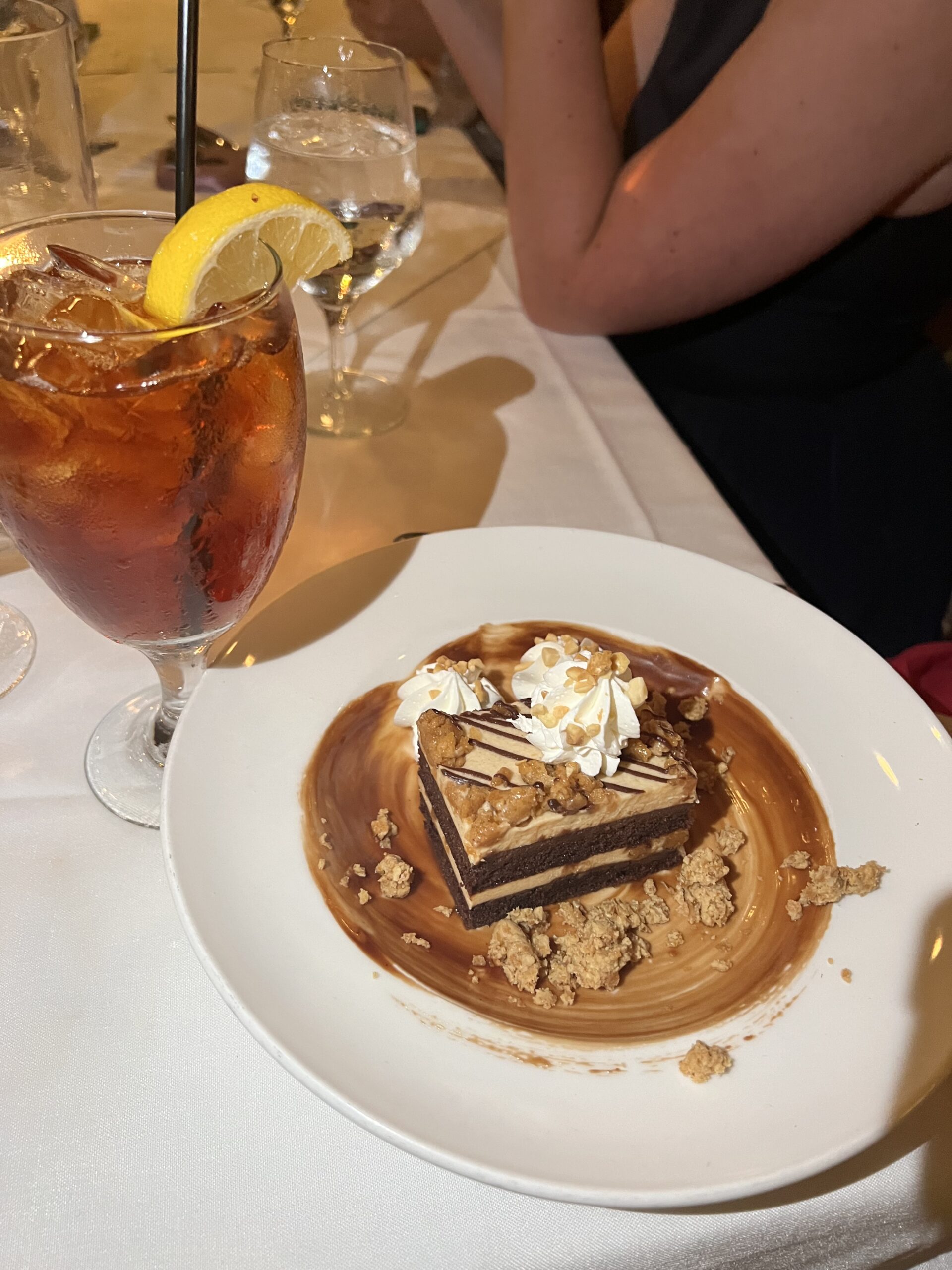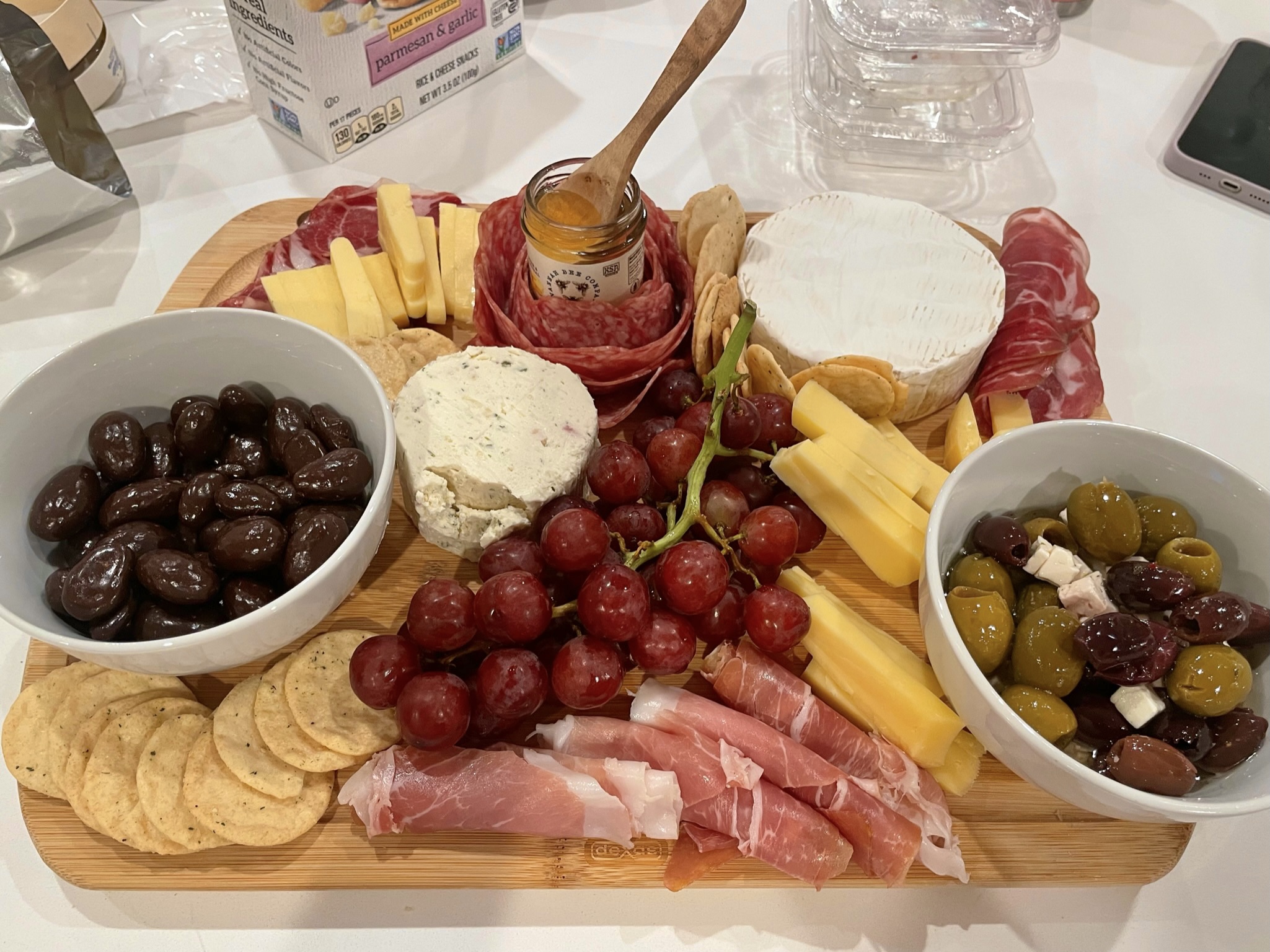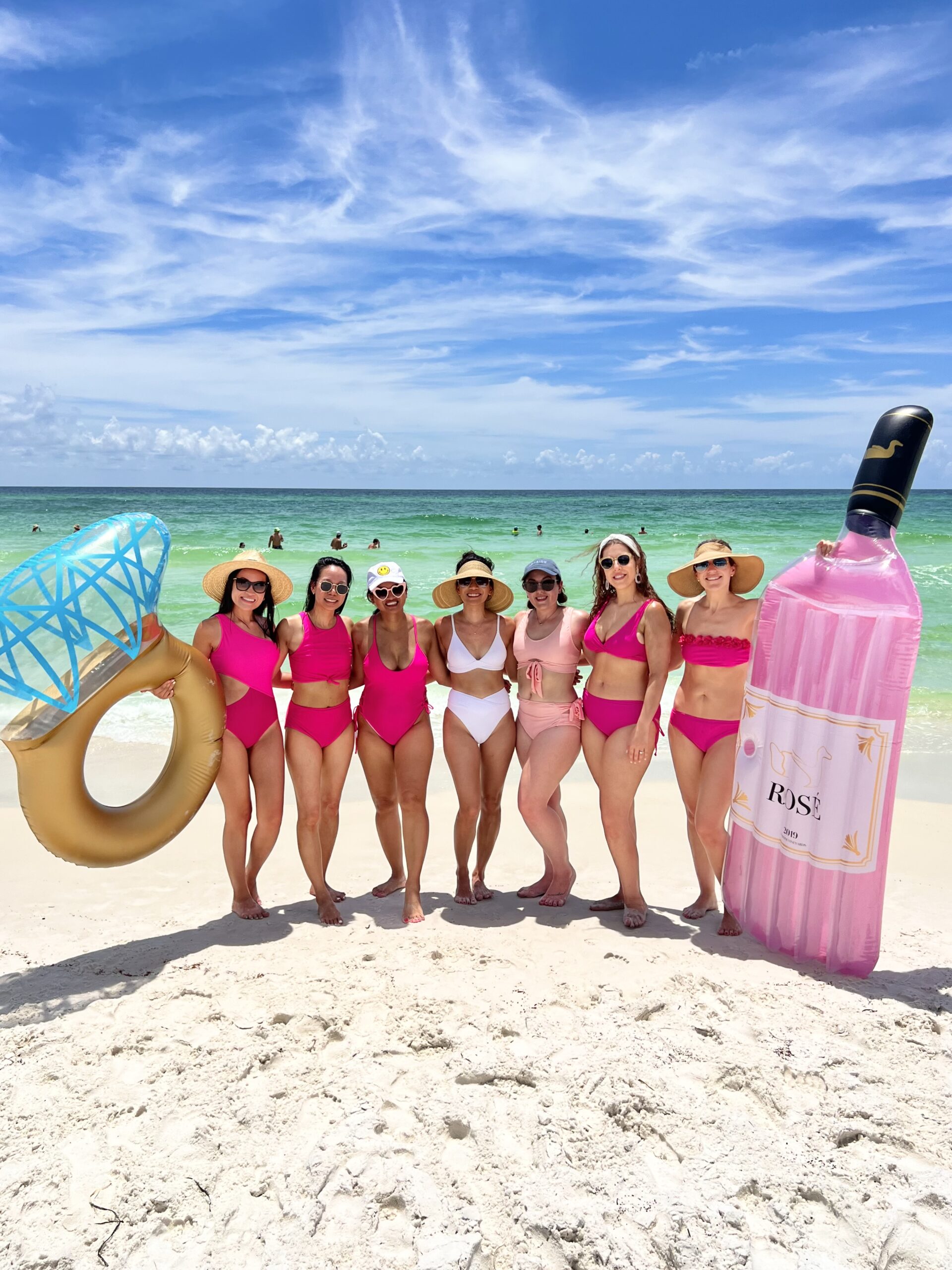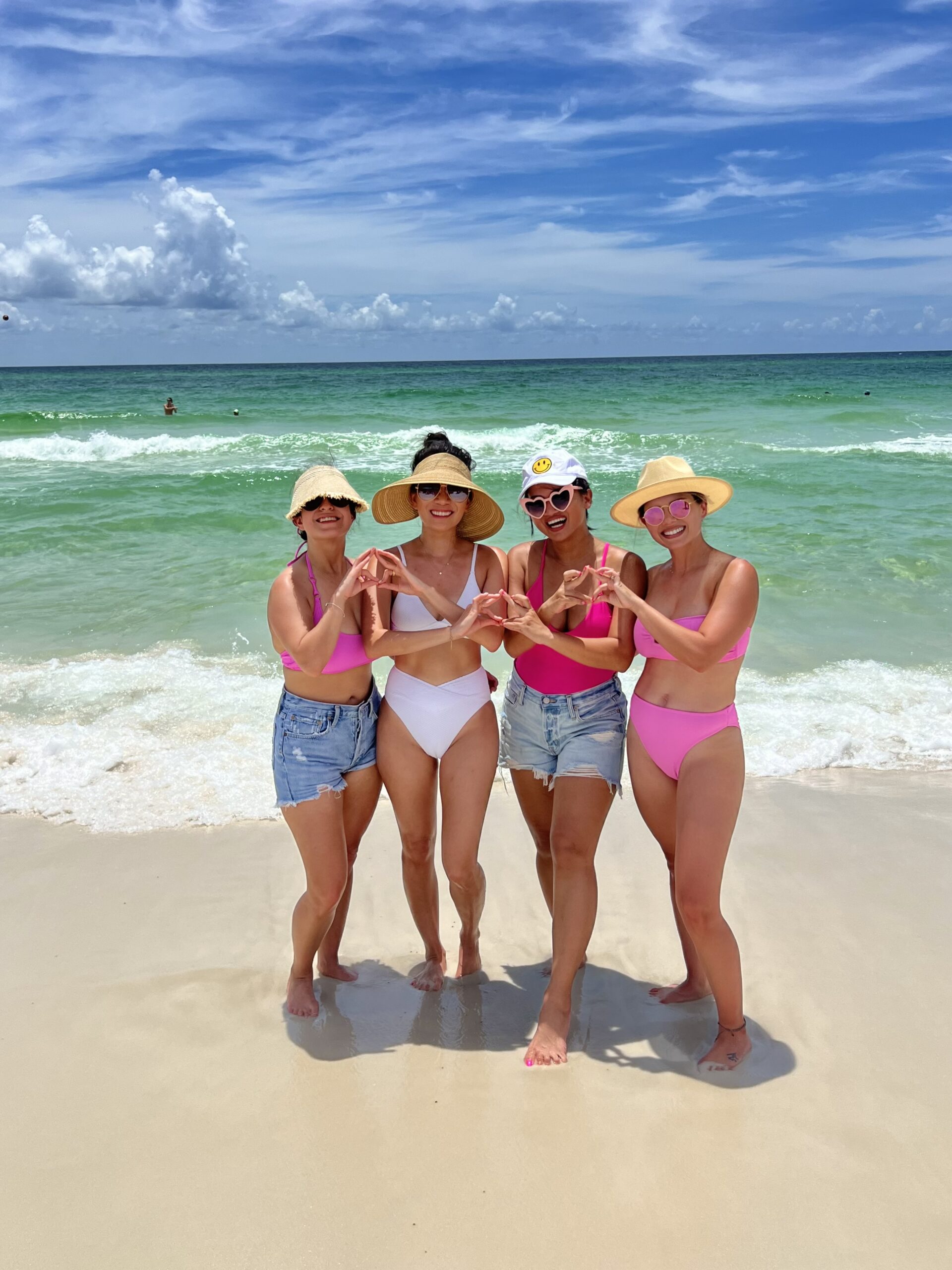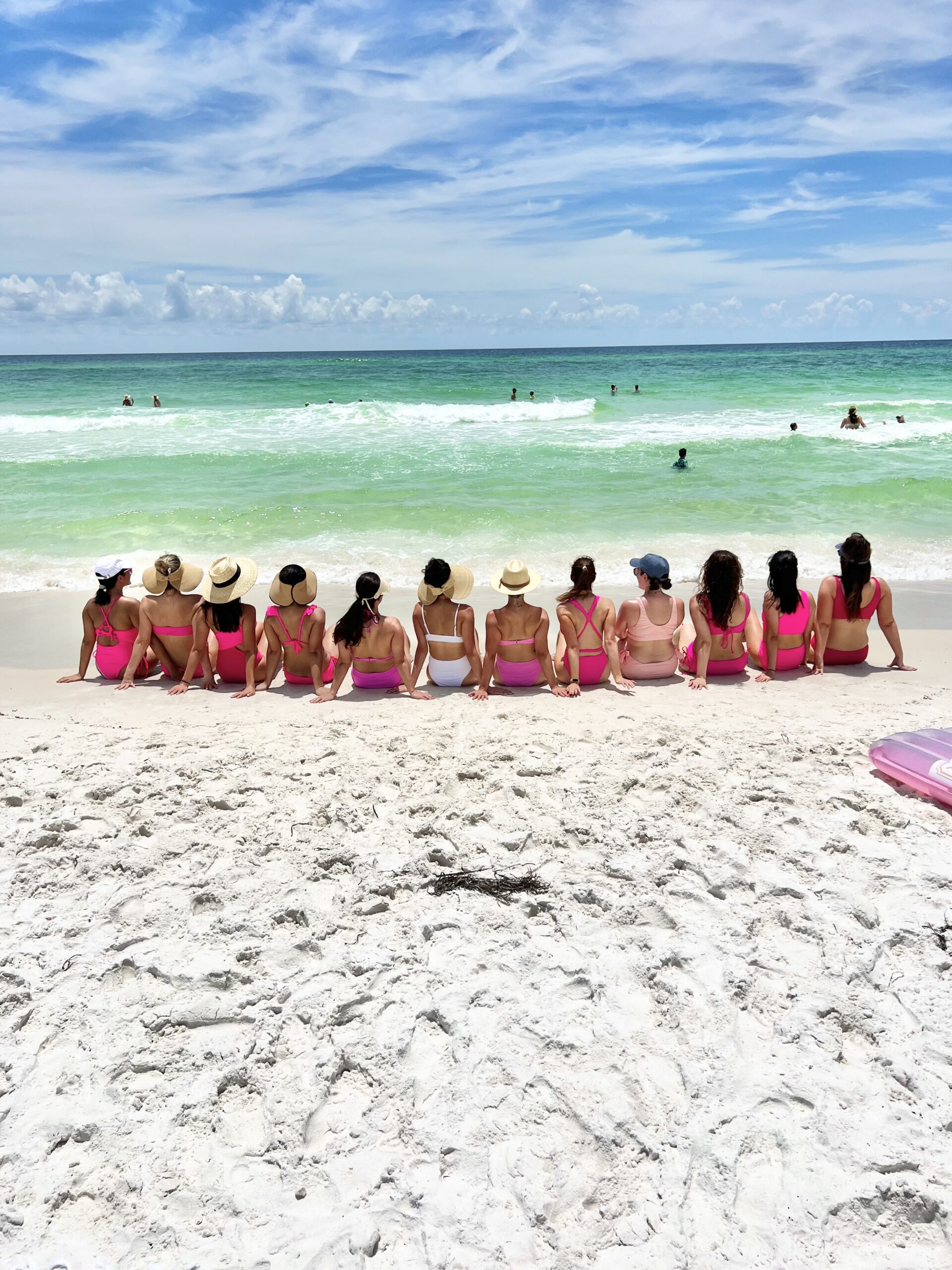 SHOP THIS POST:

Seaside is one of my favorite summer vacation spots. Being able to experience this with my girl friends for a bachelorette party made me love it even more. It is such a beautiful family and bachelorette friendly beach town. I would one hundred percent recommend if you plan to visit. I hope you found this post helpful. Thanks for stopping by!
Check out my past trips to Seaside below!
P.S. Subscribe for weekly newsletters so you never miss a single post!