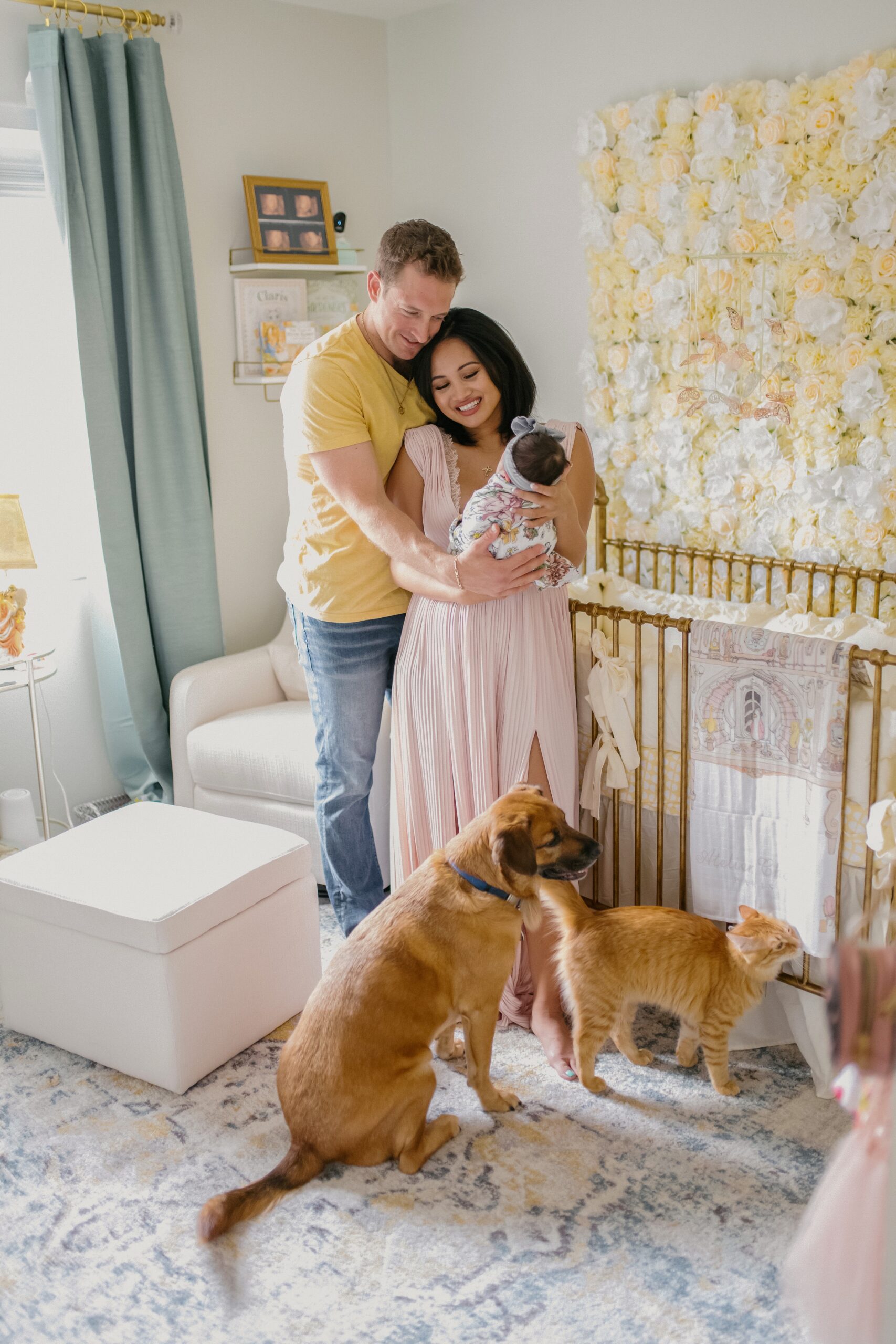 Hi friends,
Hope you are doing well! Today I am finally sharing Ella's french garden nursery. We love getting her ready in her room and taking her naps there.  This room is my dream nursery with all the yellow, teal, and gold accents. This nursery is very feminine and classic, and gives me all the french vibes. It's so cozy and serene, and perfect for our little girl. Check out all the details below!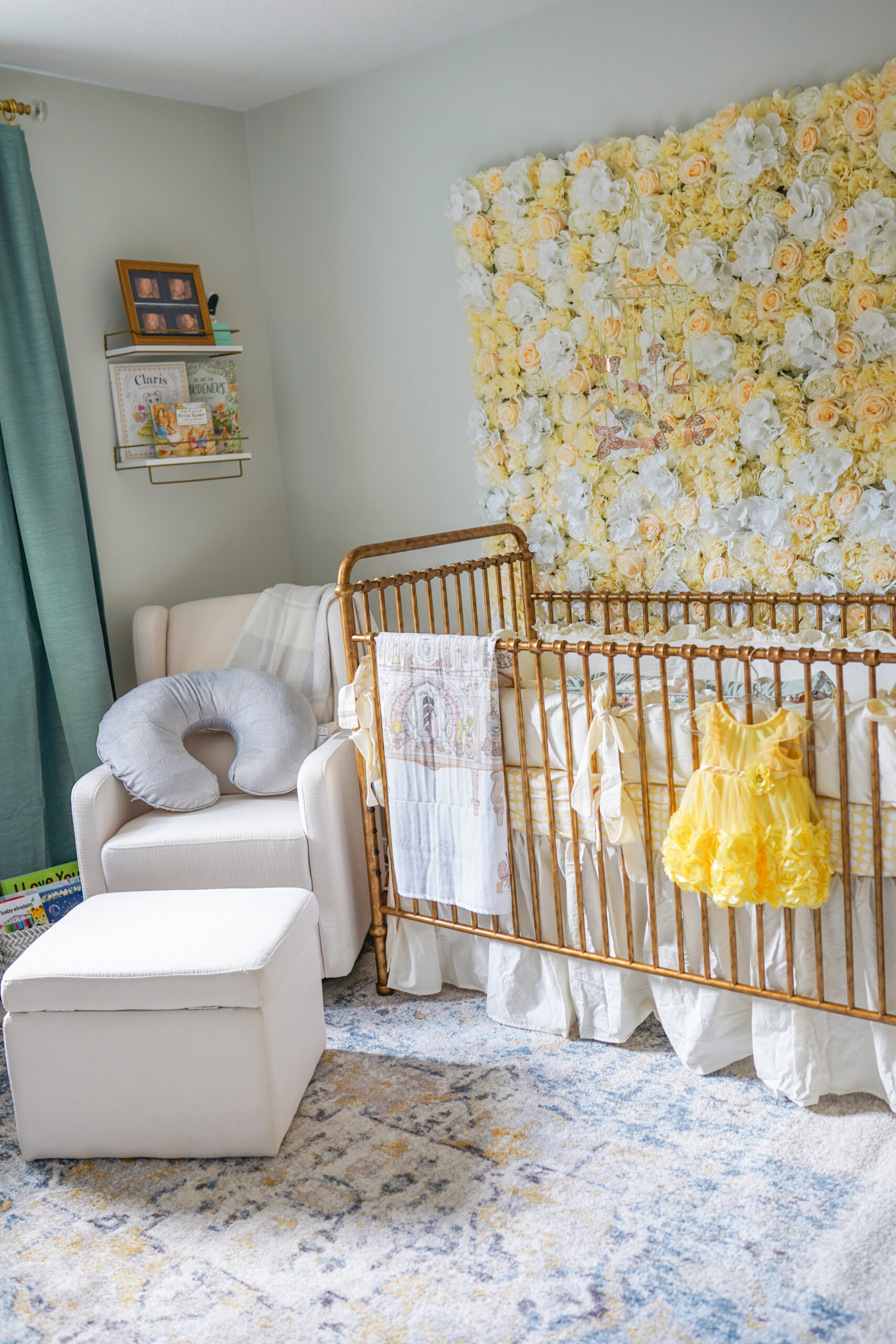 One of the first things we got was her metal crib. I love the style and how it goes perfectly with the theme. We got this customized crib bedding as a gift for our baby shower. My friend got her the cutest Atelier Choux Paris Blanket which added the perfect touch to her nursery. It's so pretty I just use it as a display in her room.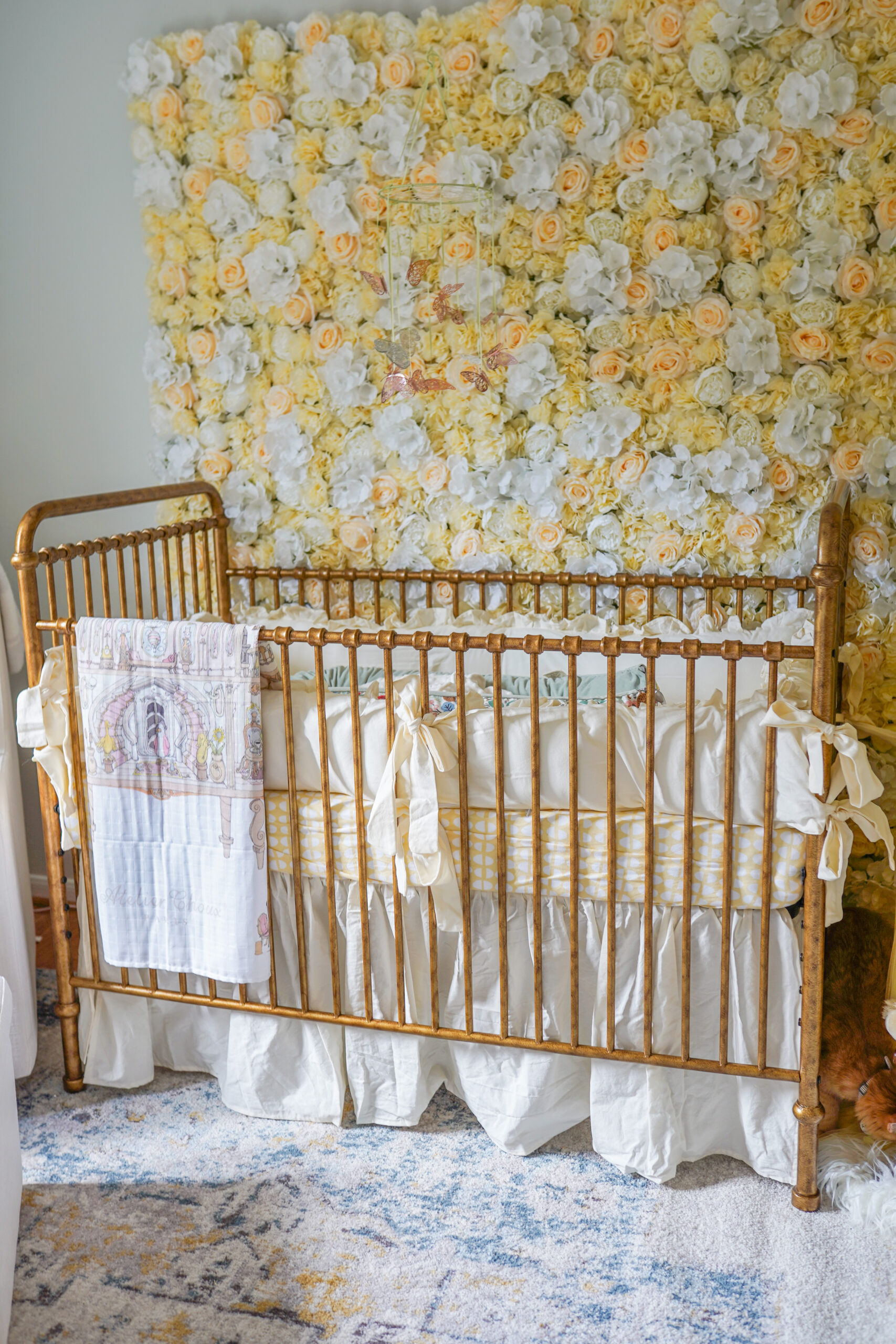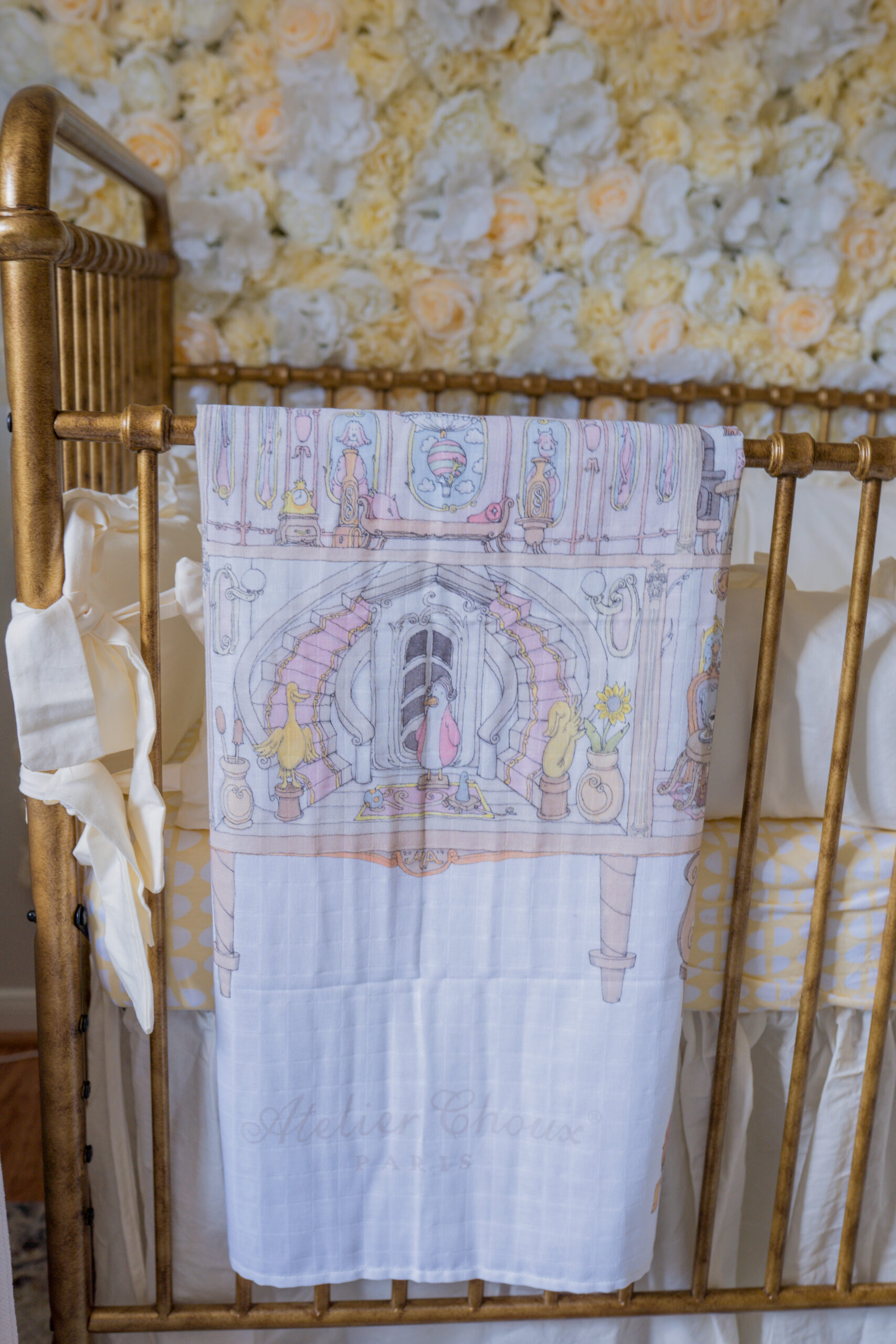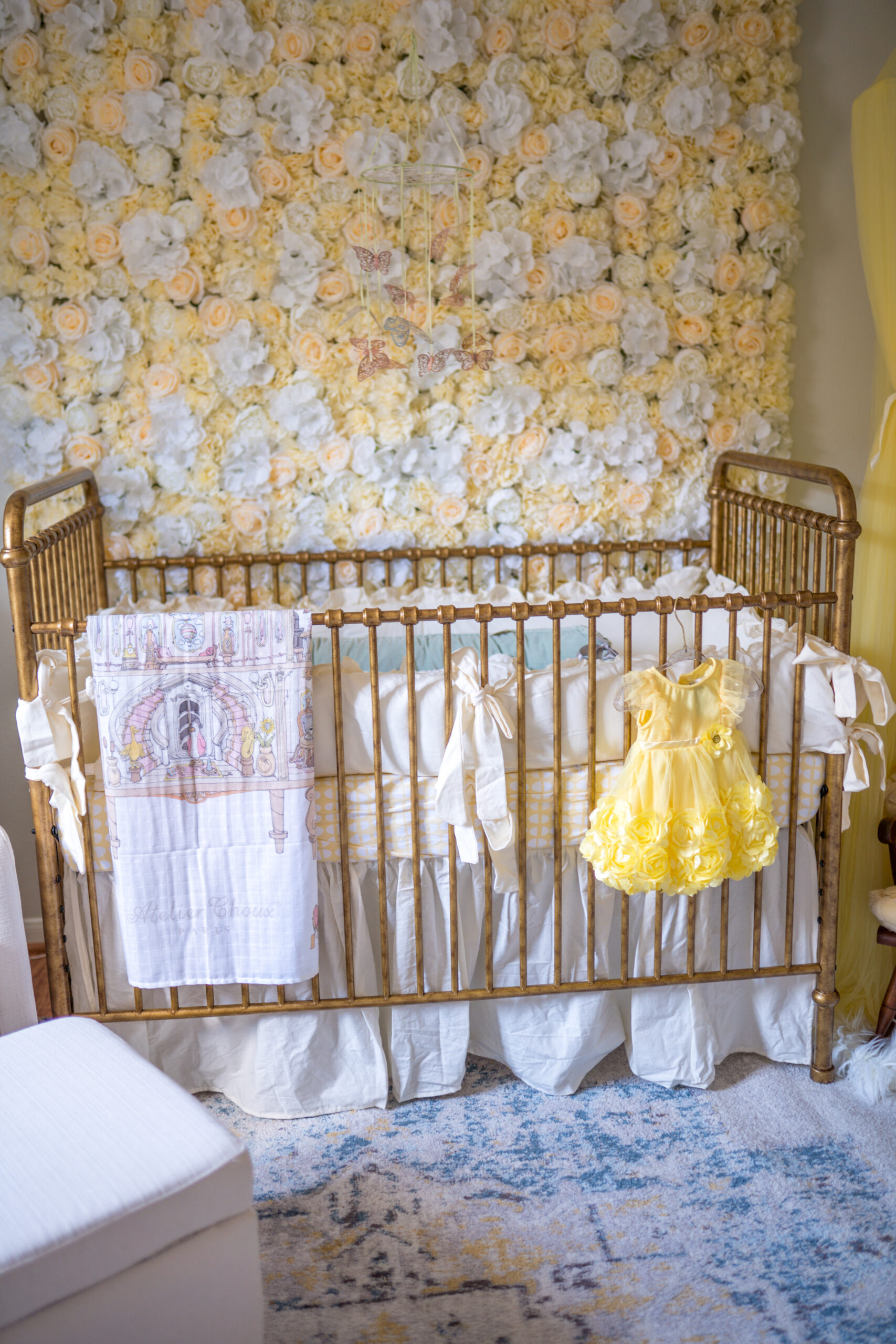 I made this butterfly dream catcher mobile using this dreamcatcher kit and butterflies from Amazon. I knew I wanted something unique and fitting to Ella's french garden nursery theme. It turned out perfectly! For her flower wall, I bought this floral backdrop set that we used for my baby shower and repurposed it in her room. Since we are renting right now, we didn't want to do anything too permanent to the walls like painting or wall paper. This temporary flower wall was a perfect alternative!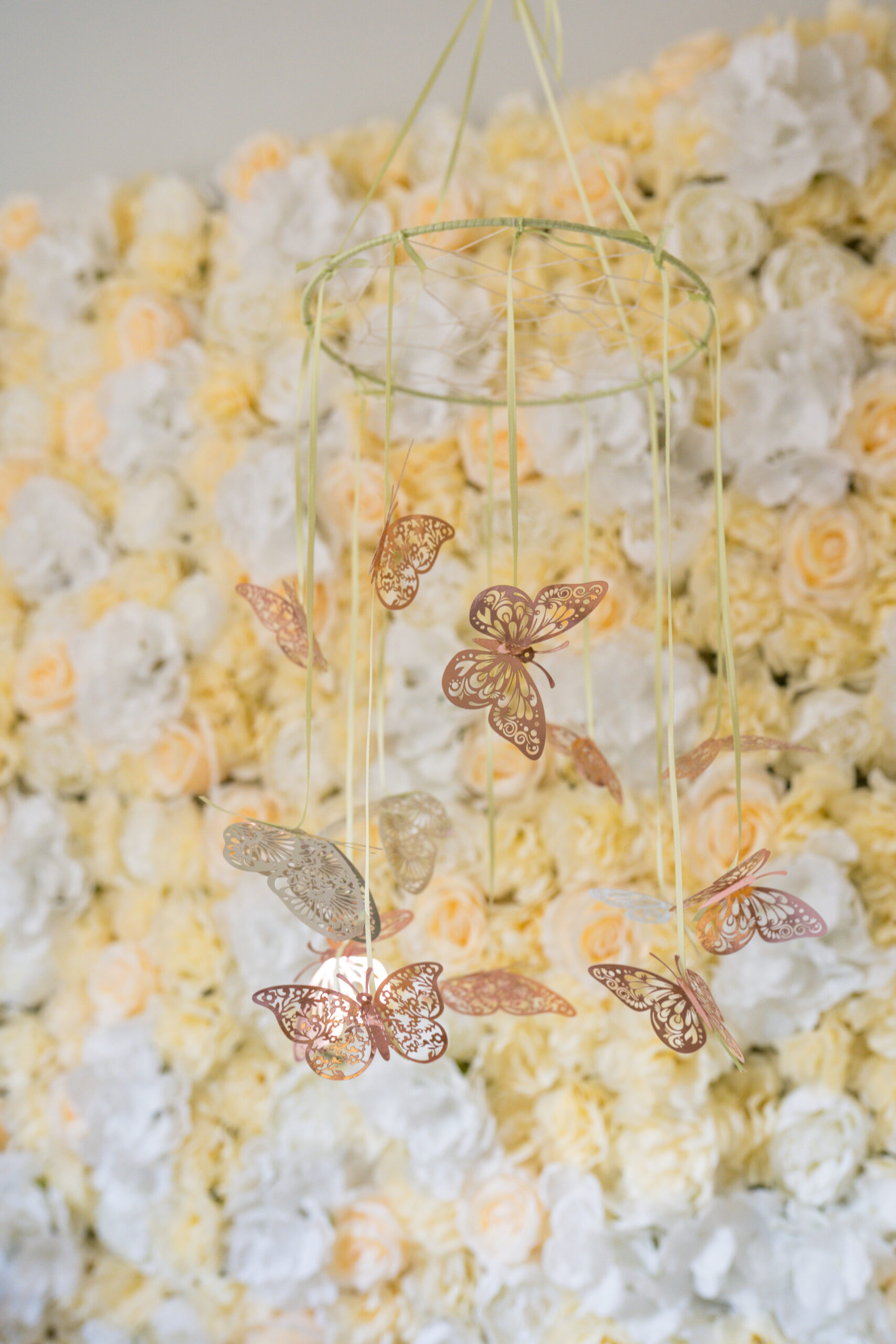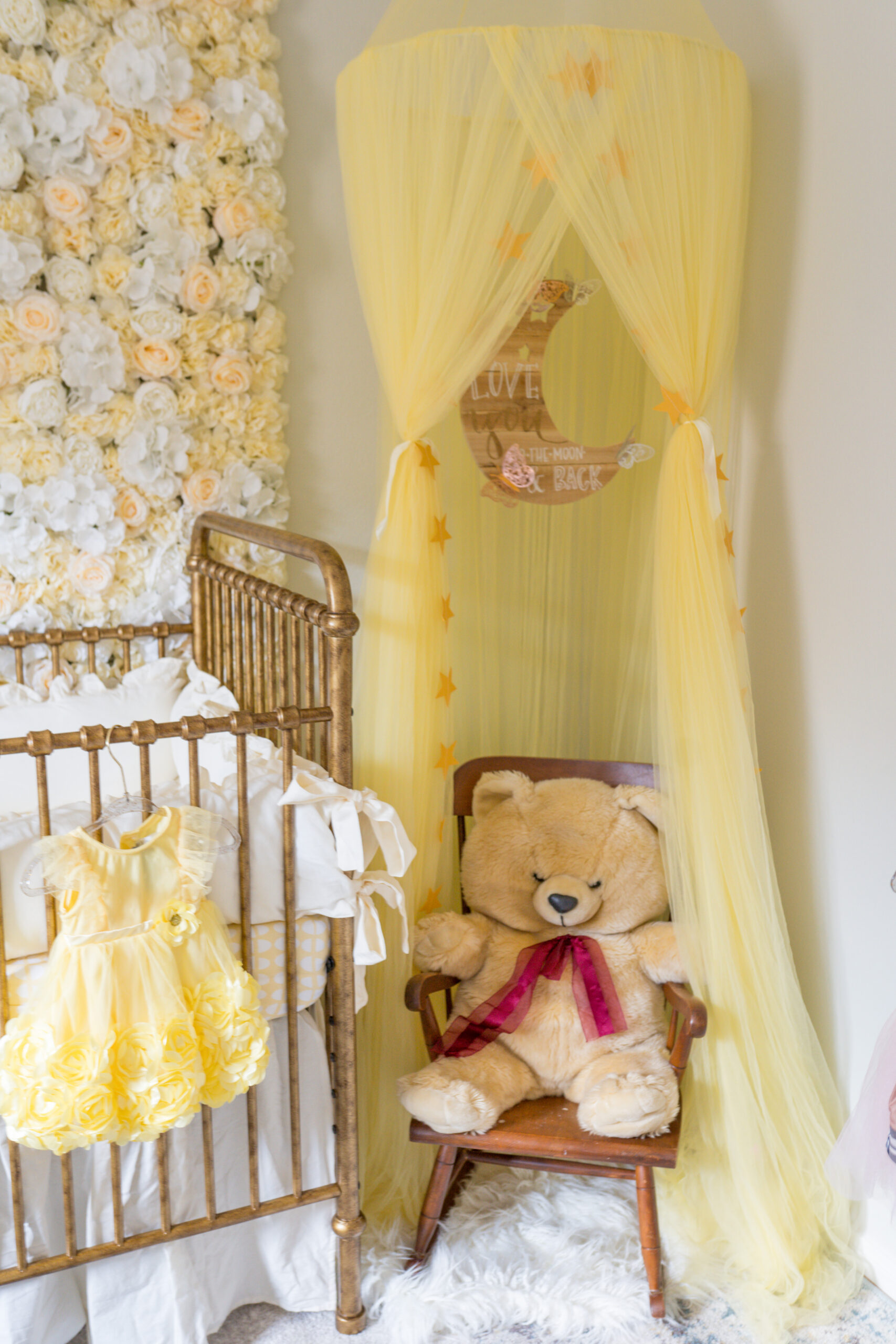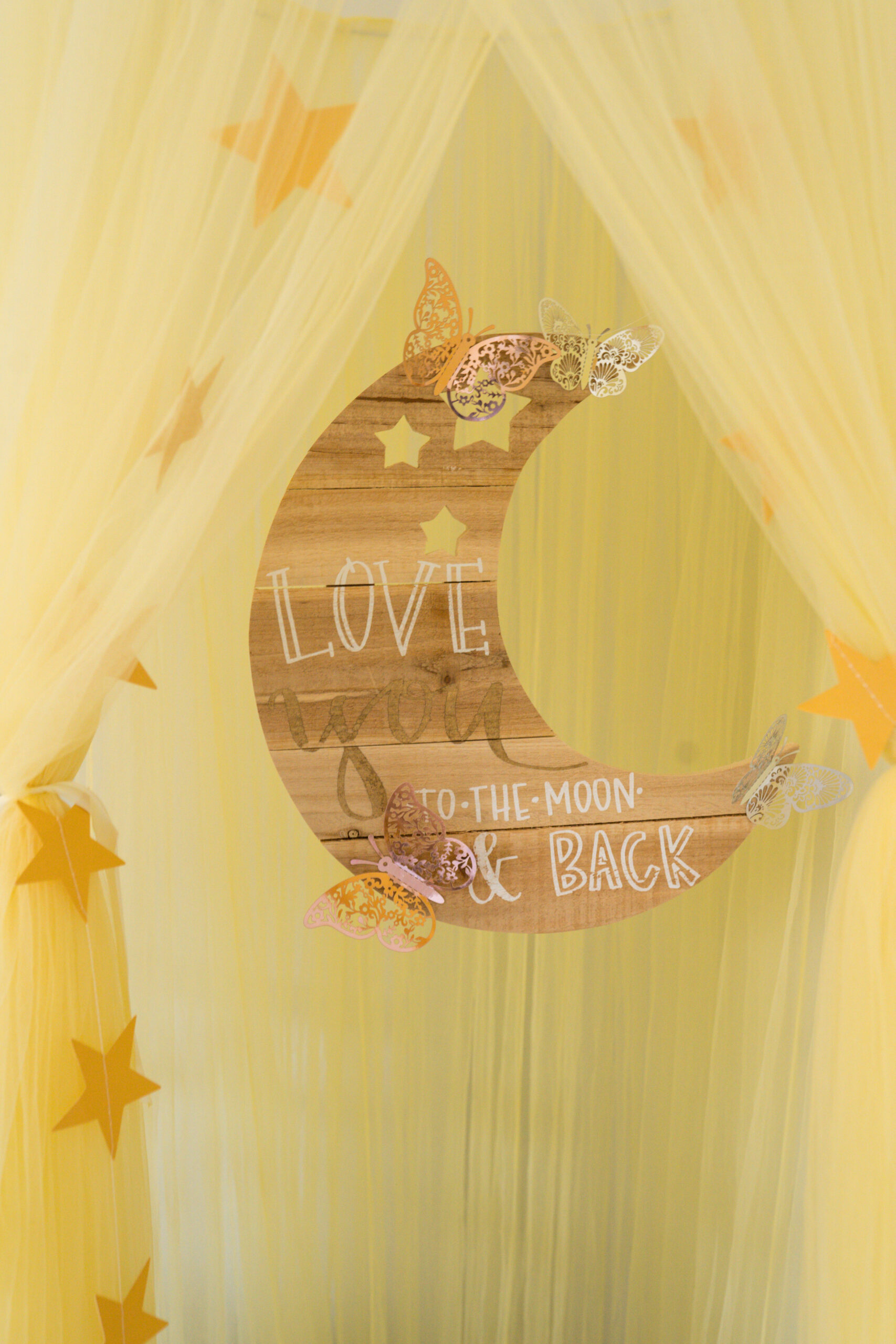 We added this cute reading canopy in a corner in her hursery. I love this cute moon sign my friend got her. The rocking chair has been passed down from Ella's grandma, and was in Jayden's nursery, but now he has grown out of it we put it in her room. The bear was my favorite bear that I grew up with, that has lasted me thirty plus years. Jayden also had it in his room for awhile. I love having sentimental pieces from our family pasted down to our kiddos. The history of love makes it that much more special.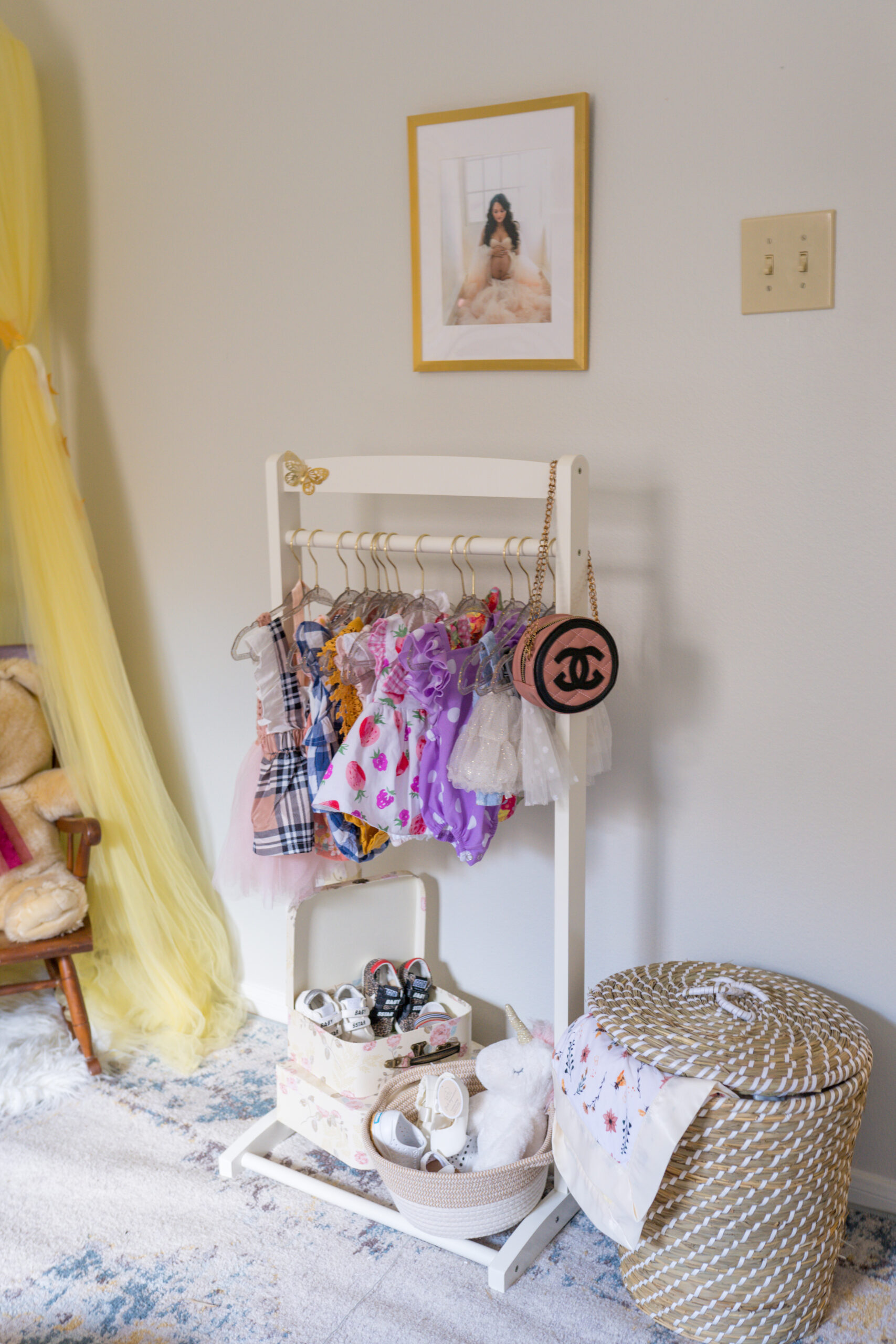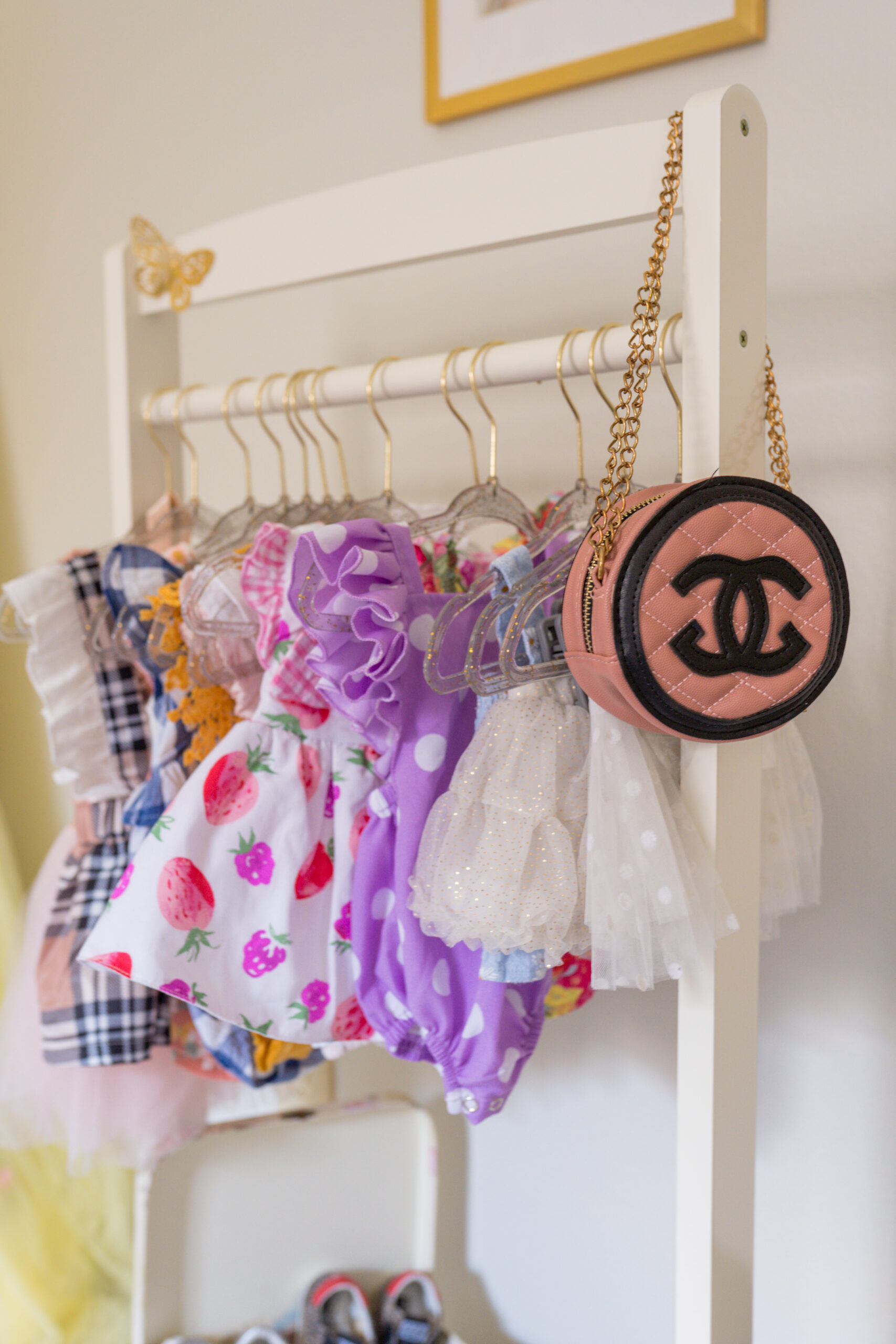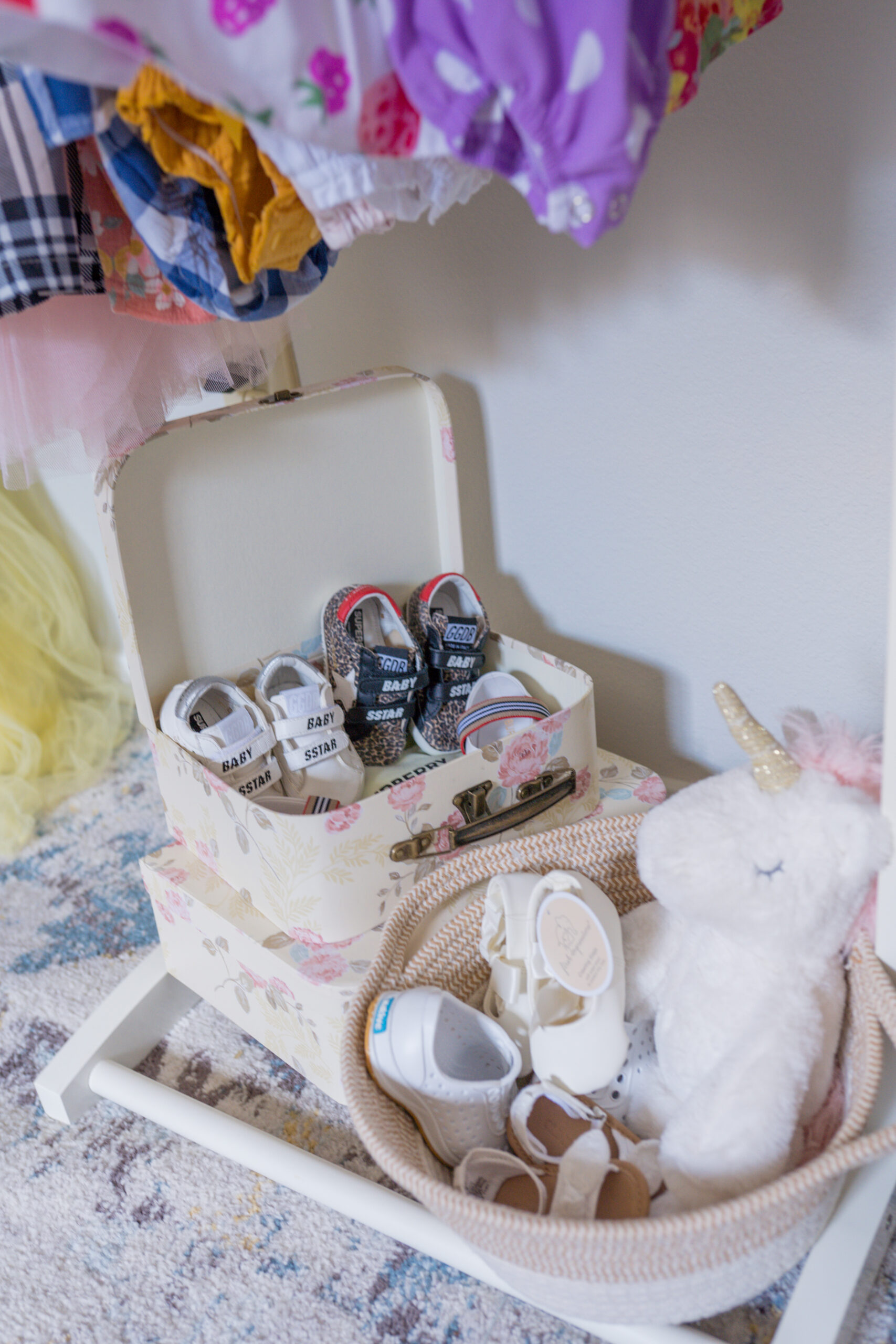 I love this cute outfit rack we got for Ella's nursery. It is the perfect size for displaying her cute outfits.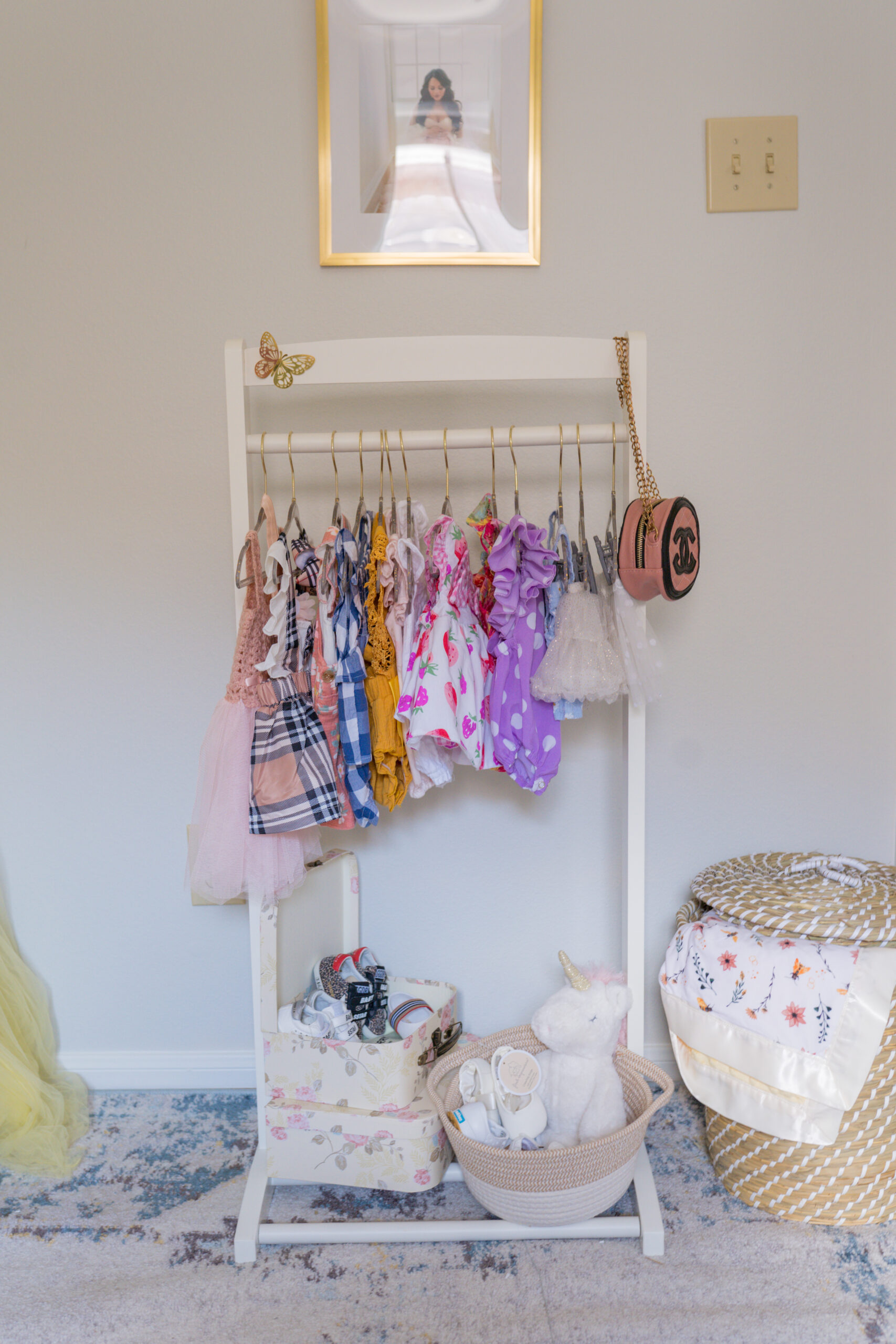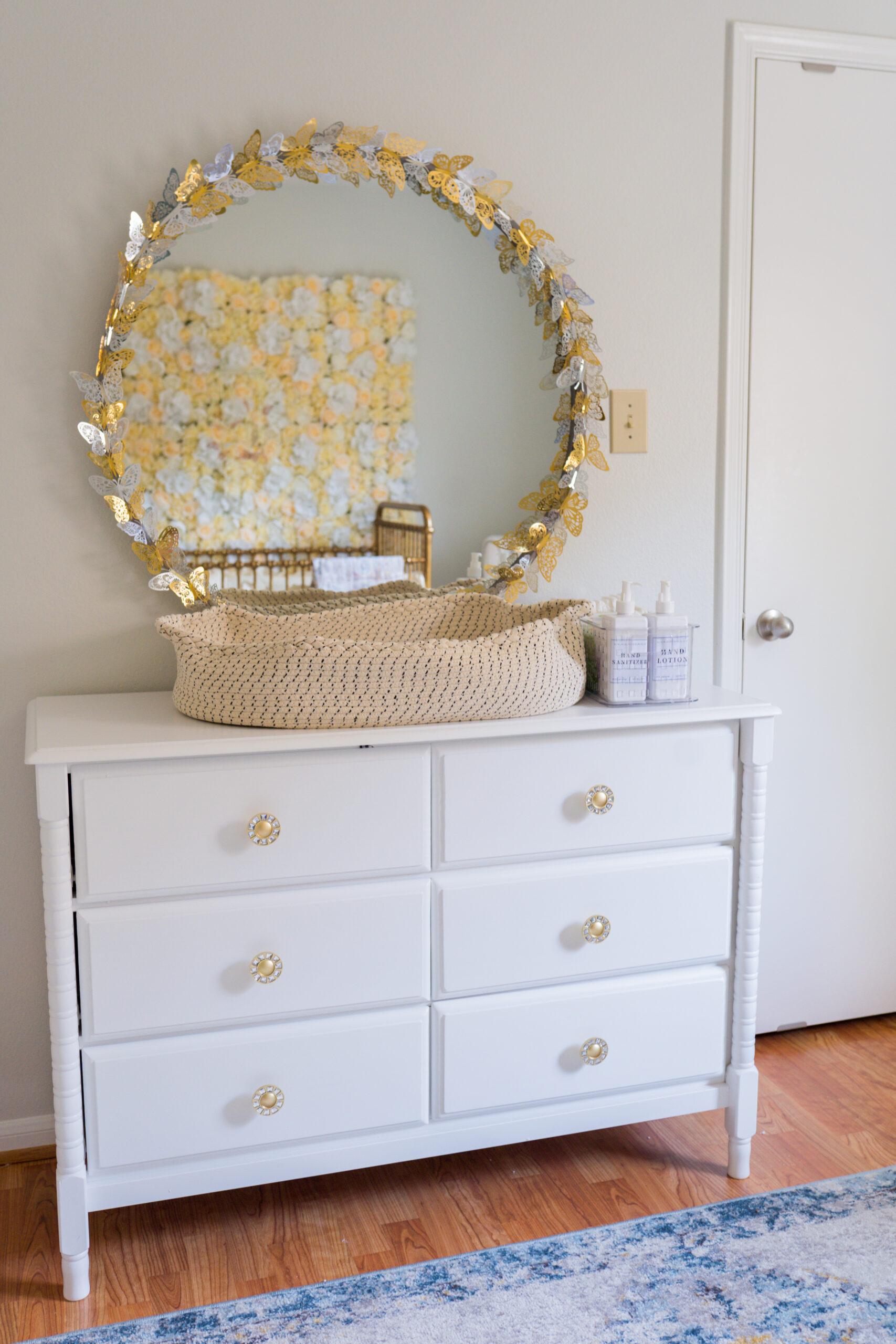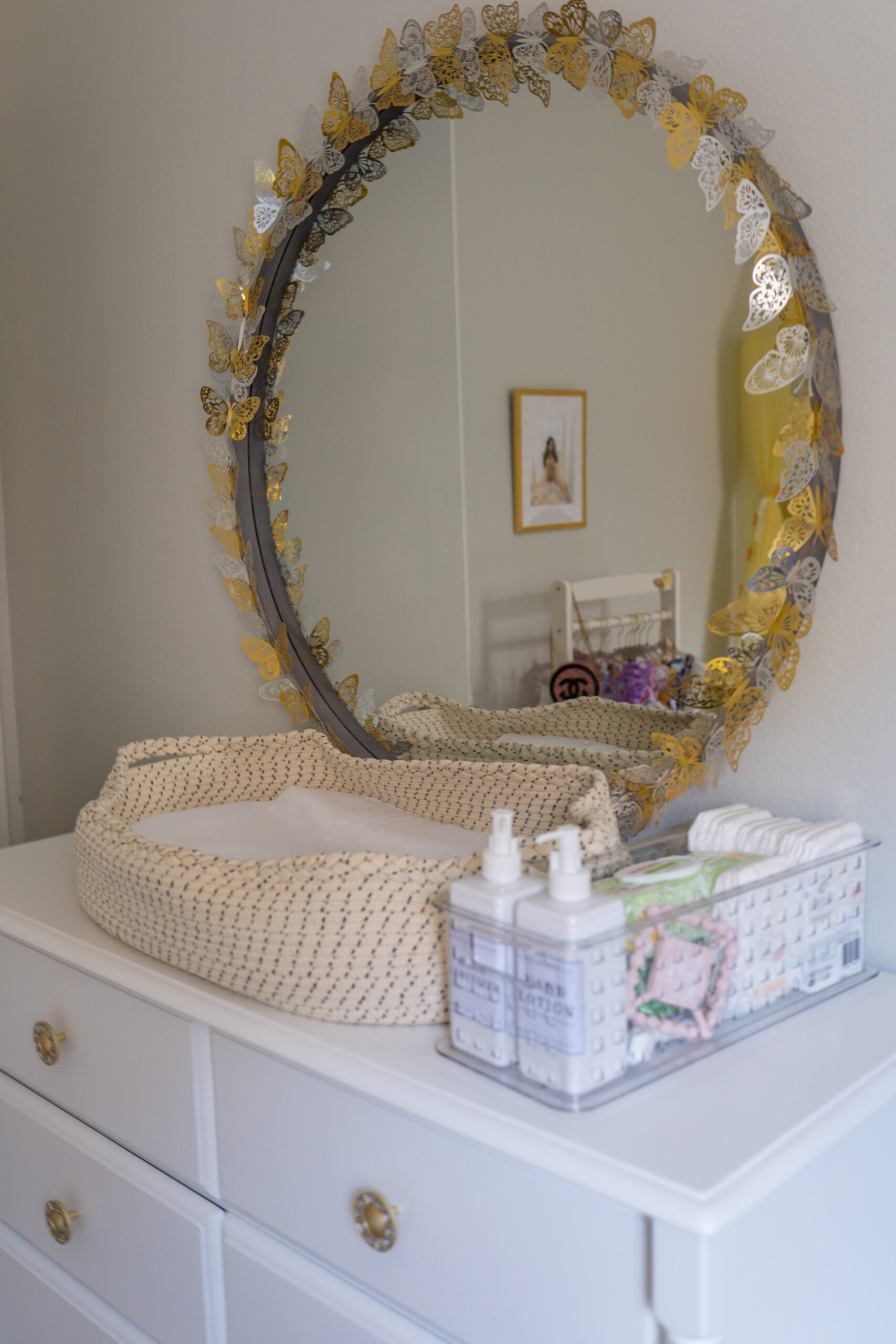 For the changing table we did this fun $15 DIY for the dresser and the mirror to make it more personalized for her French Garden nursery theme.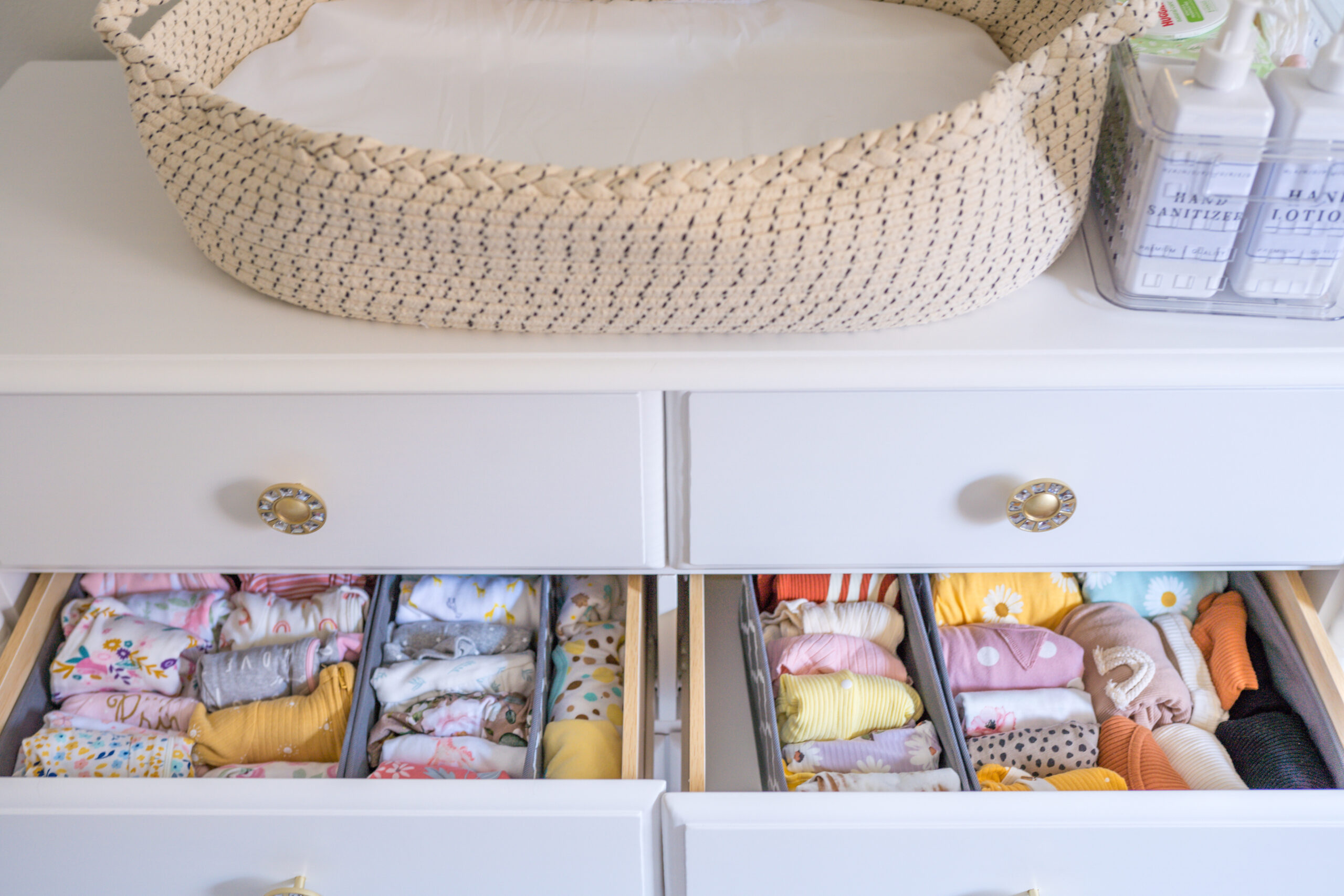 I love these organizers for the the drawers. It was such a good deal, and worked perfectly in organizing all of Ella's clothes. For her changing table I love these white pump bottles I got and added these custom labels for the lotion and hand sanitizer.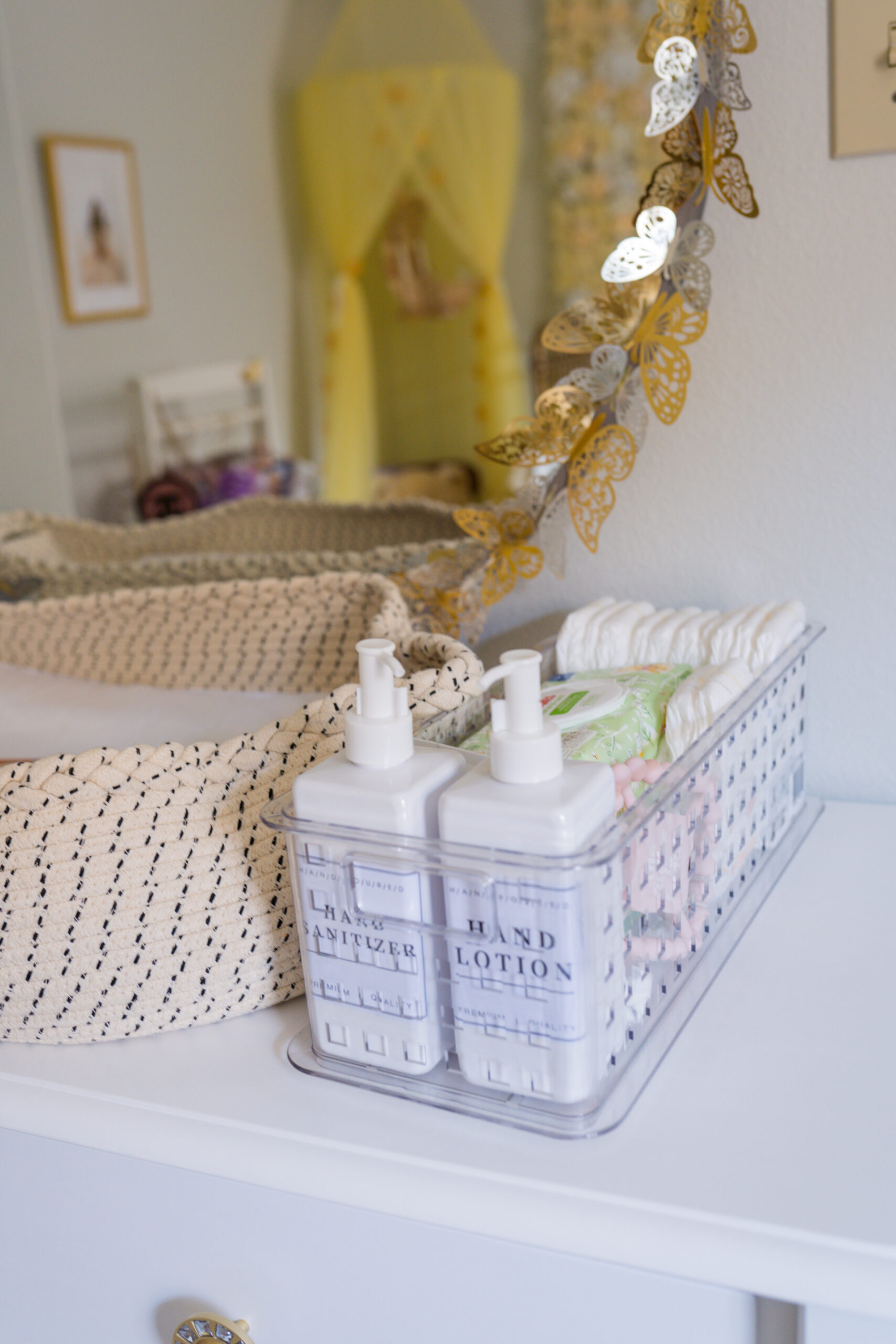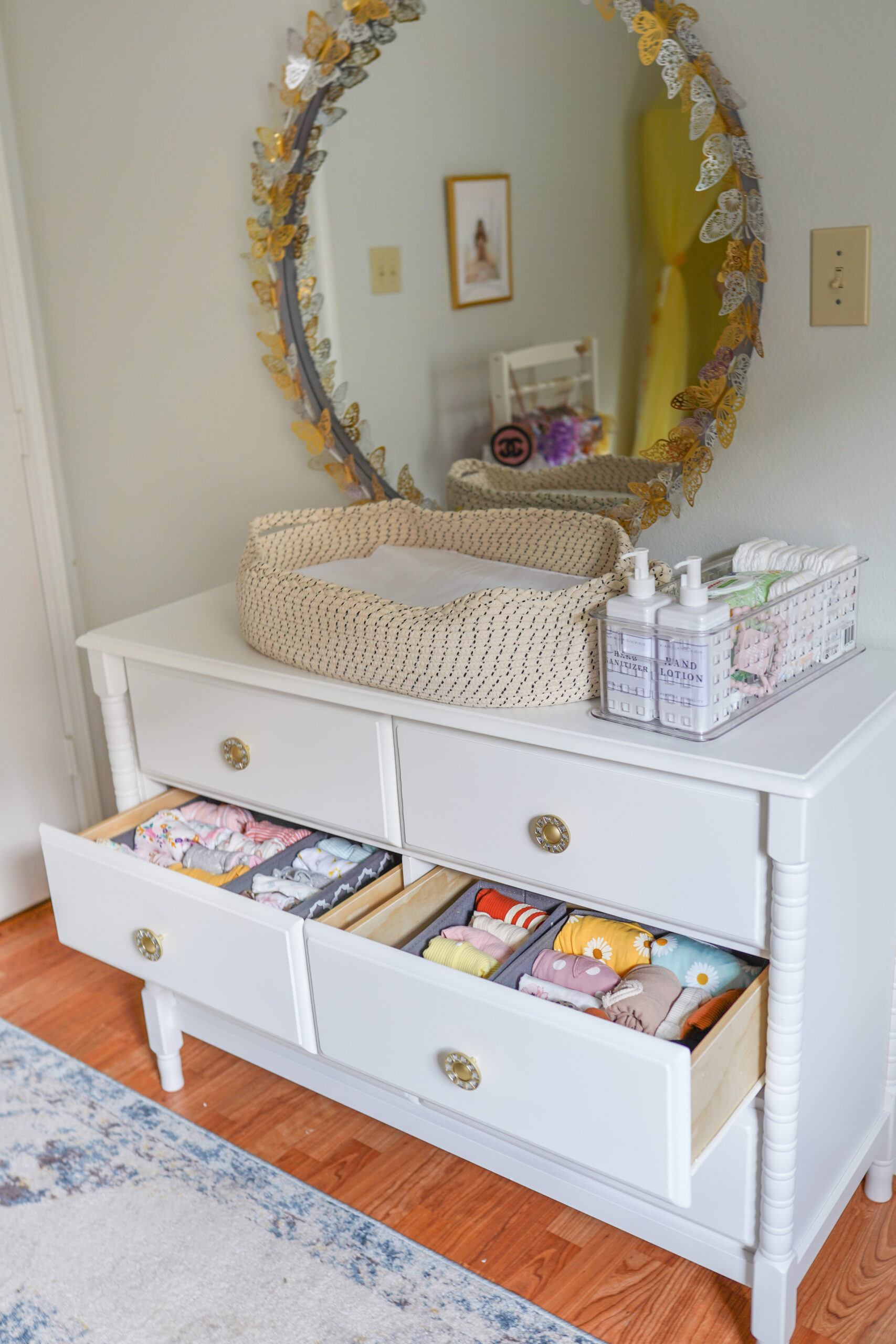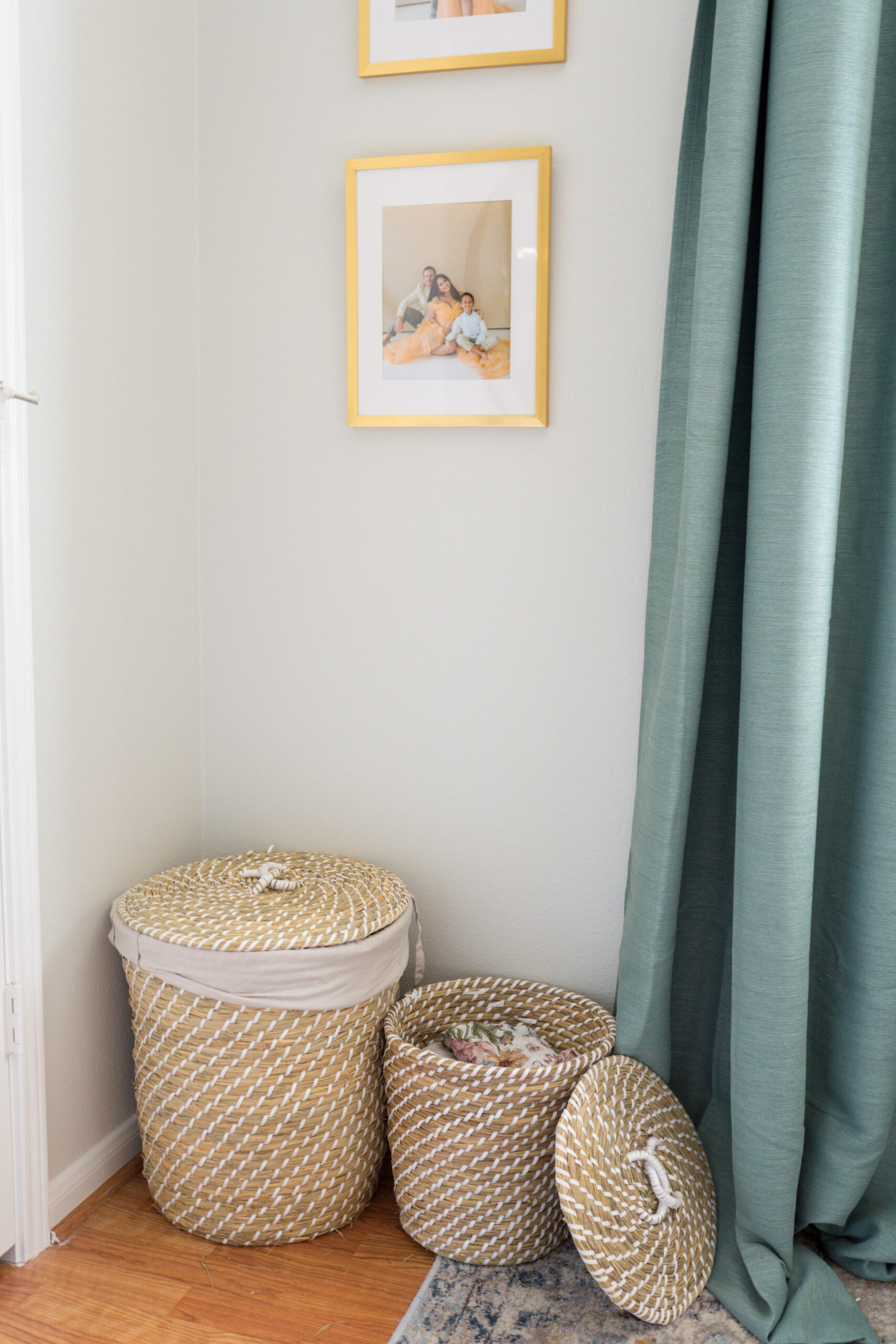 For her laundry and extra blanket storage I got these woven seagrass baskets that incorporate with the theme. Above I framed our family maternity shoot with these inexpensive gold frames to add to her wall. It turned out beautiful!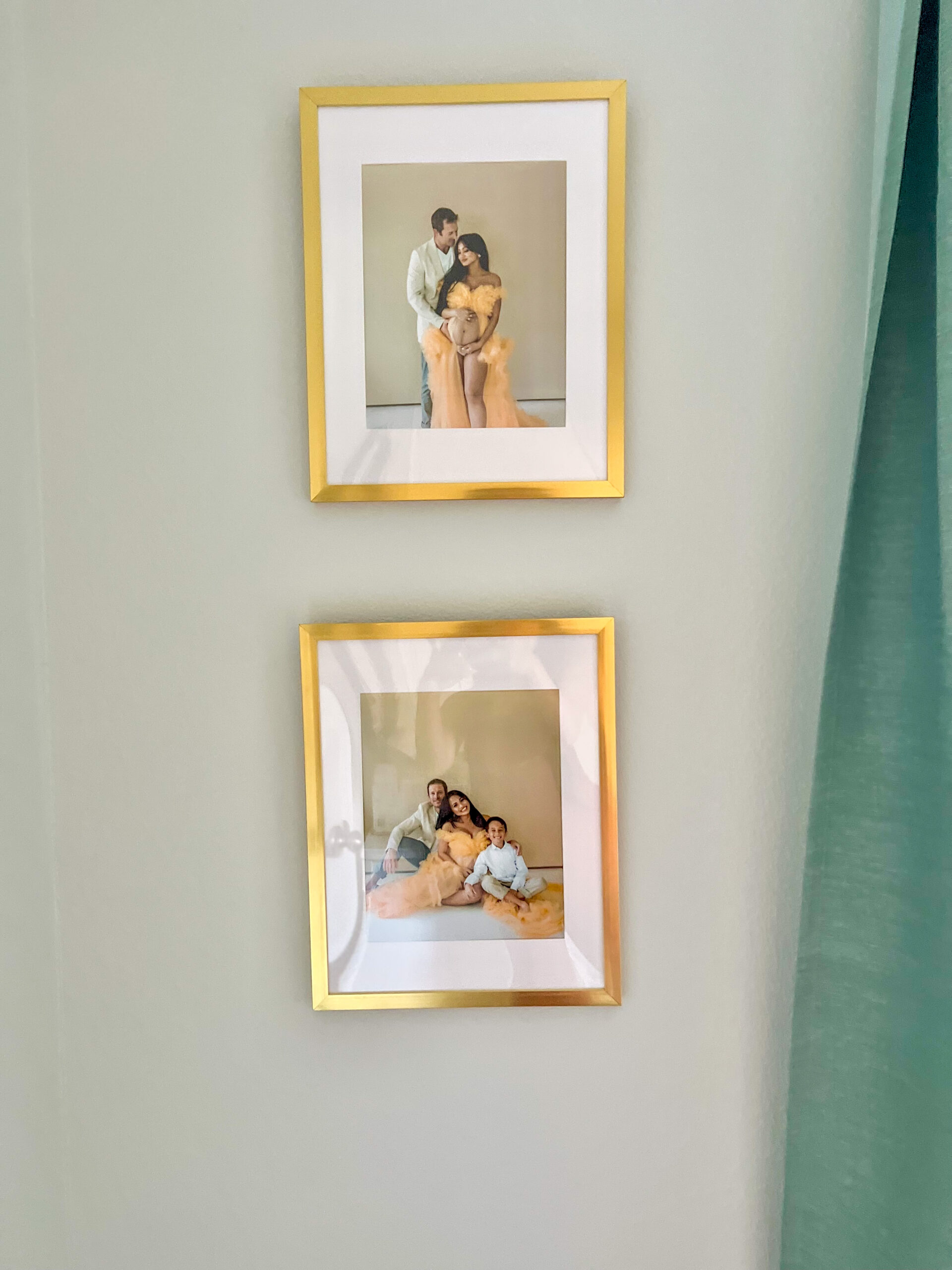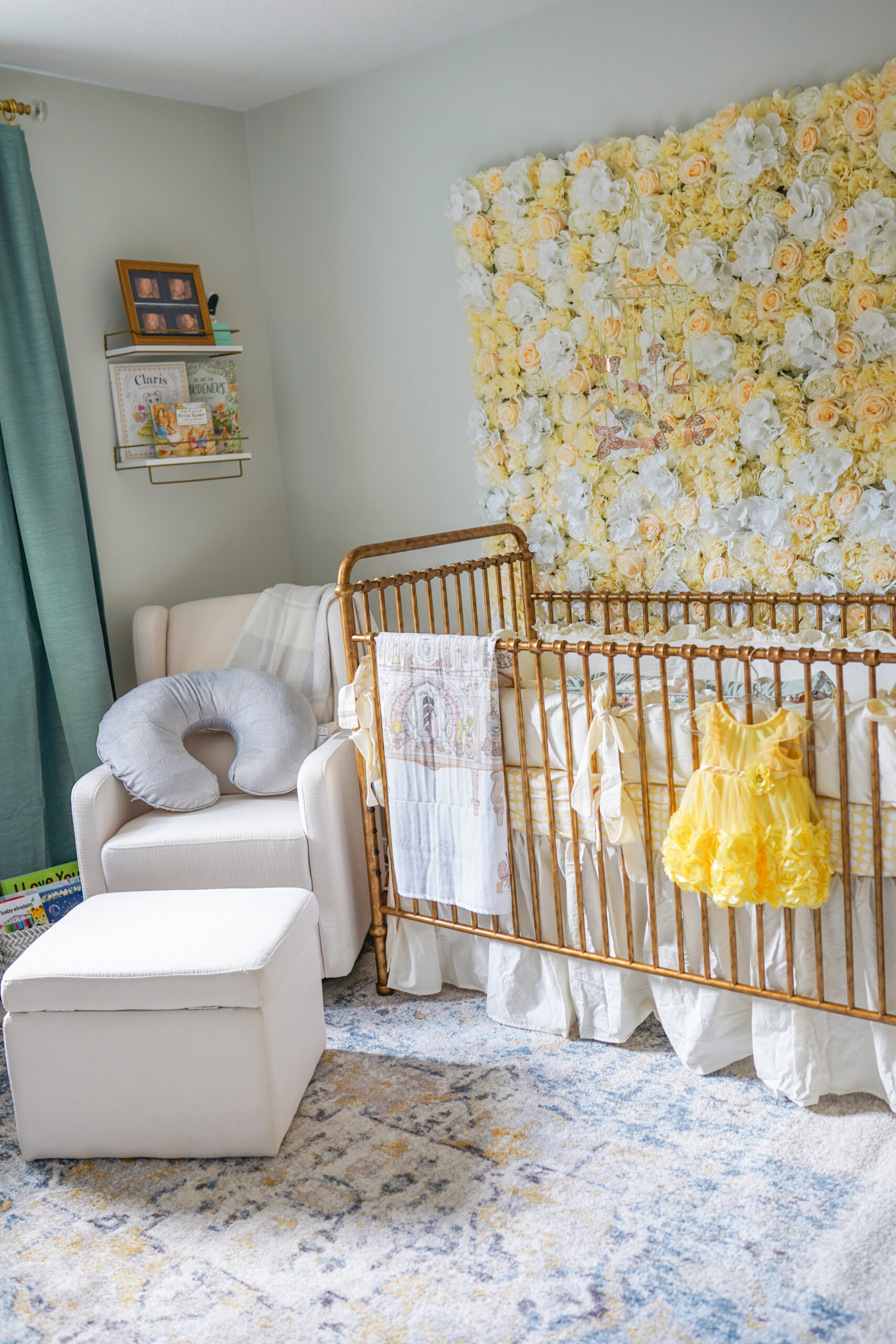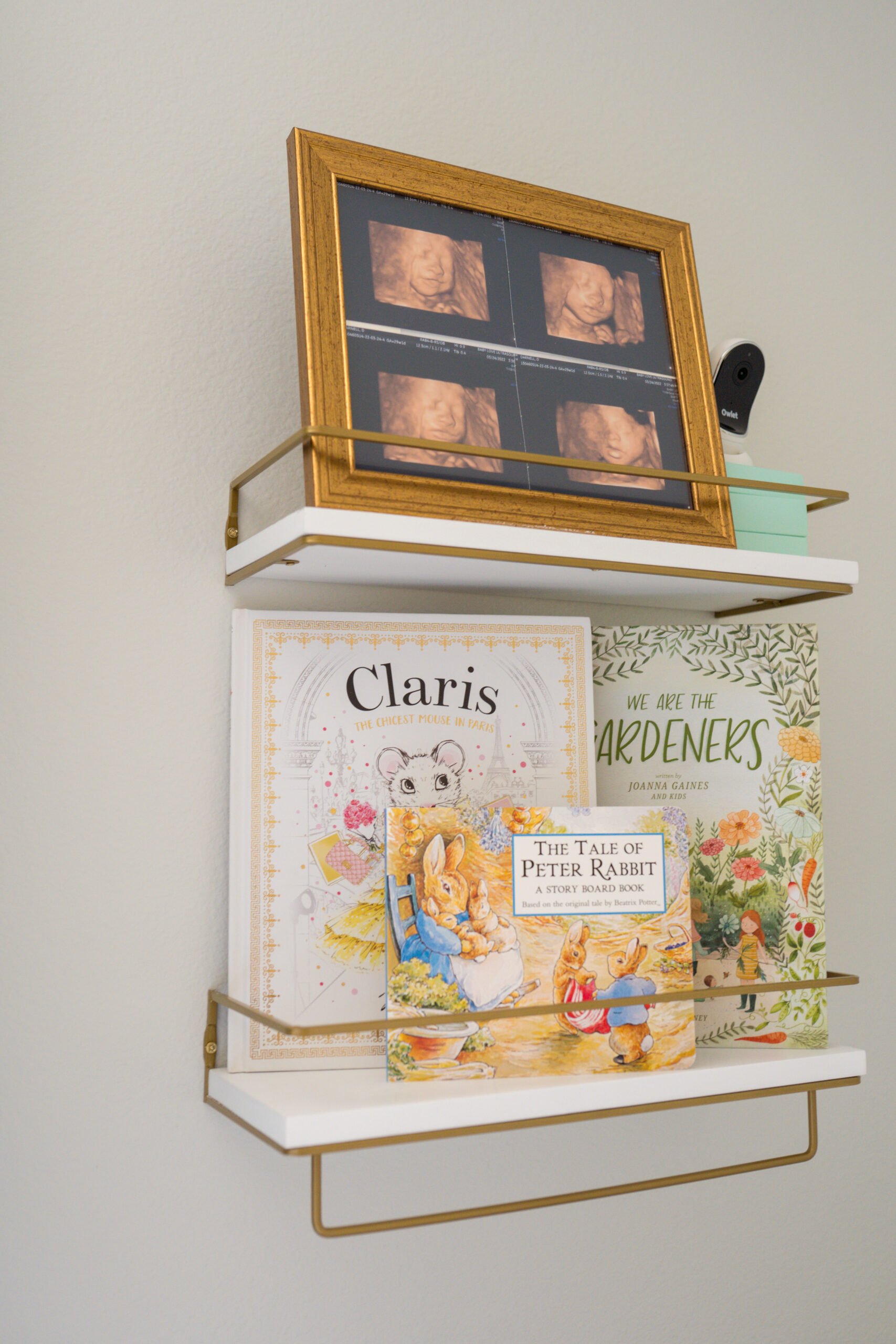 We added these floating shelves in her reading corner and added some of my favorite children's book and her owlet camera. This swivel glider is my favorite. It is so comfortable and great for rocking and nursing baby girl. Plus it comes with an ottoman with a hidden storage!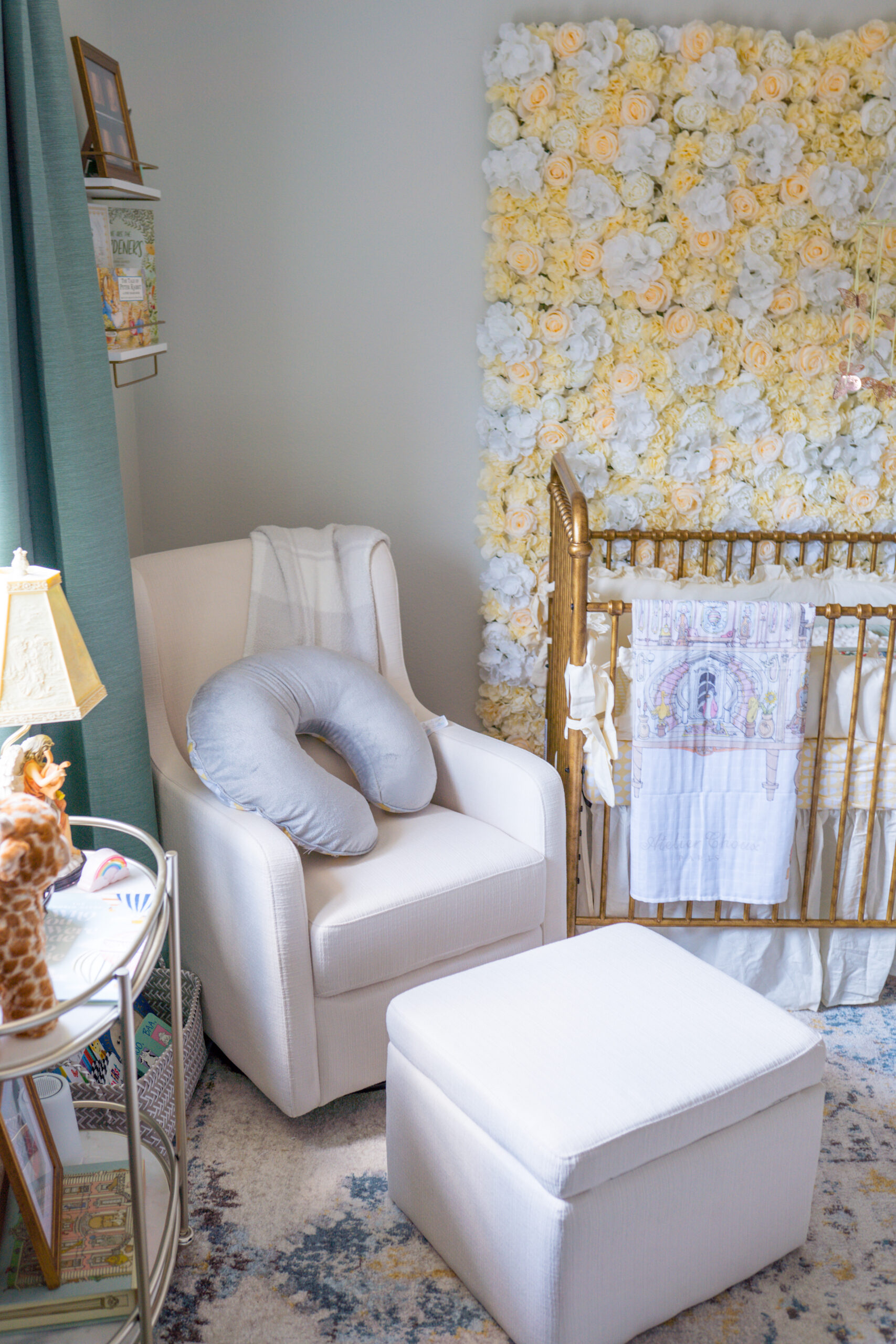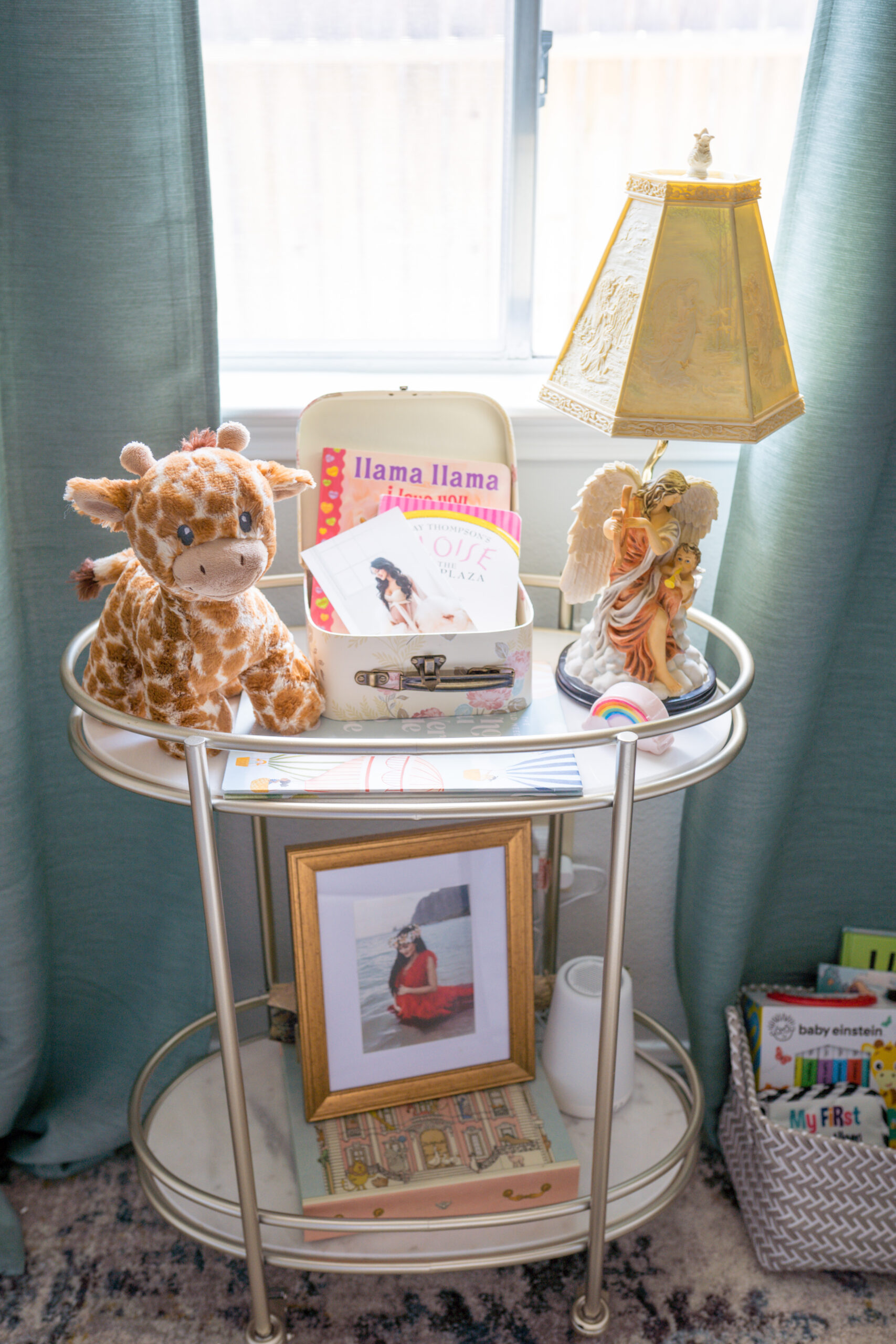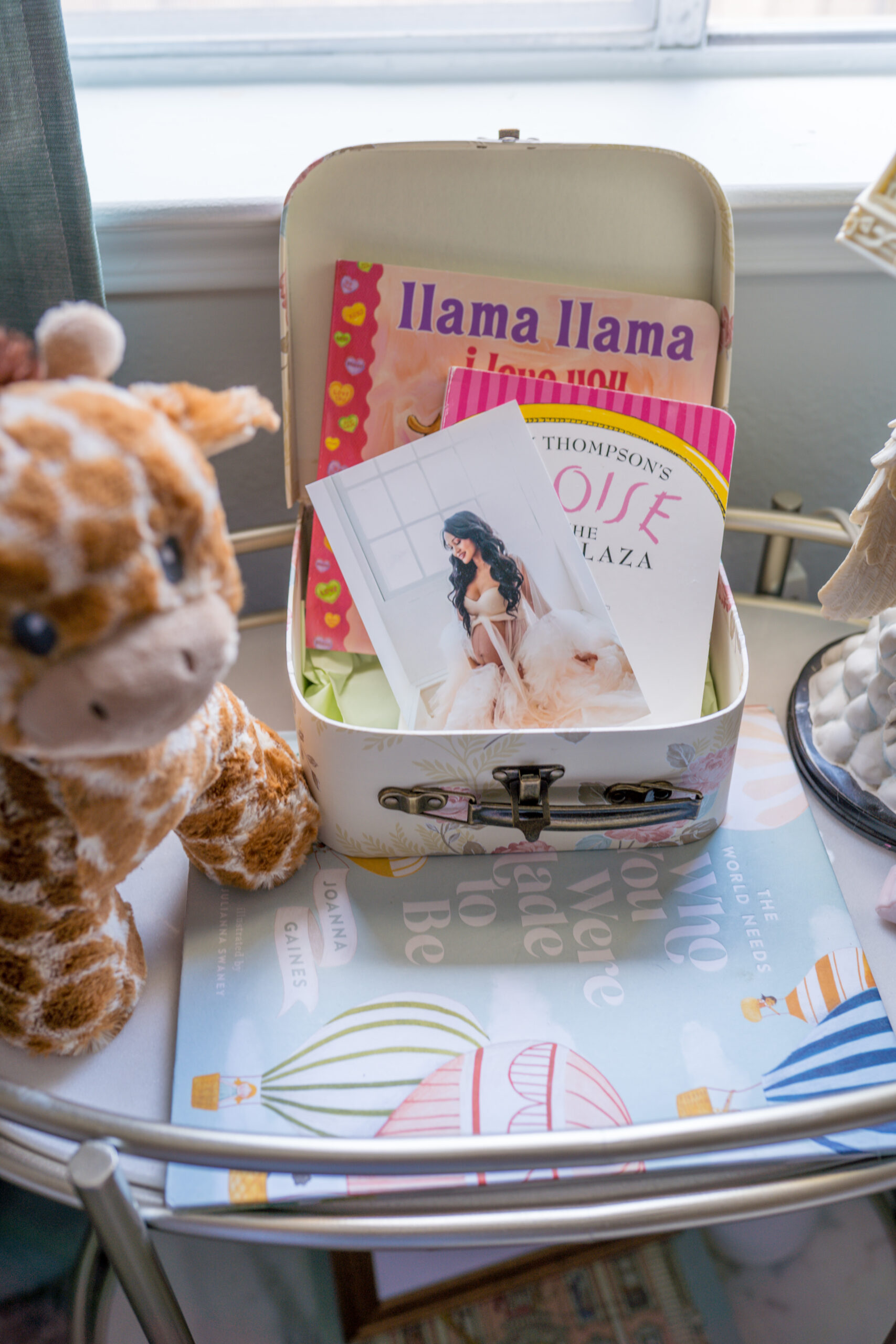 This angel lamp was actually my childhood bedroom lamp my mom got me that I also used for Jayden's nursery and now it's passed down to Ella's nursery. I love the sentimental and spiritual meaning behind it.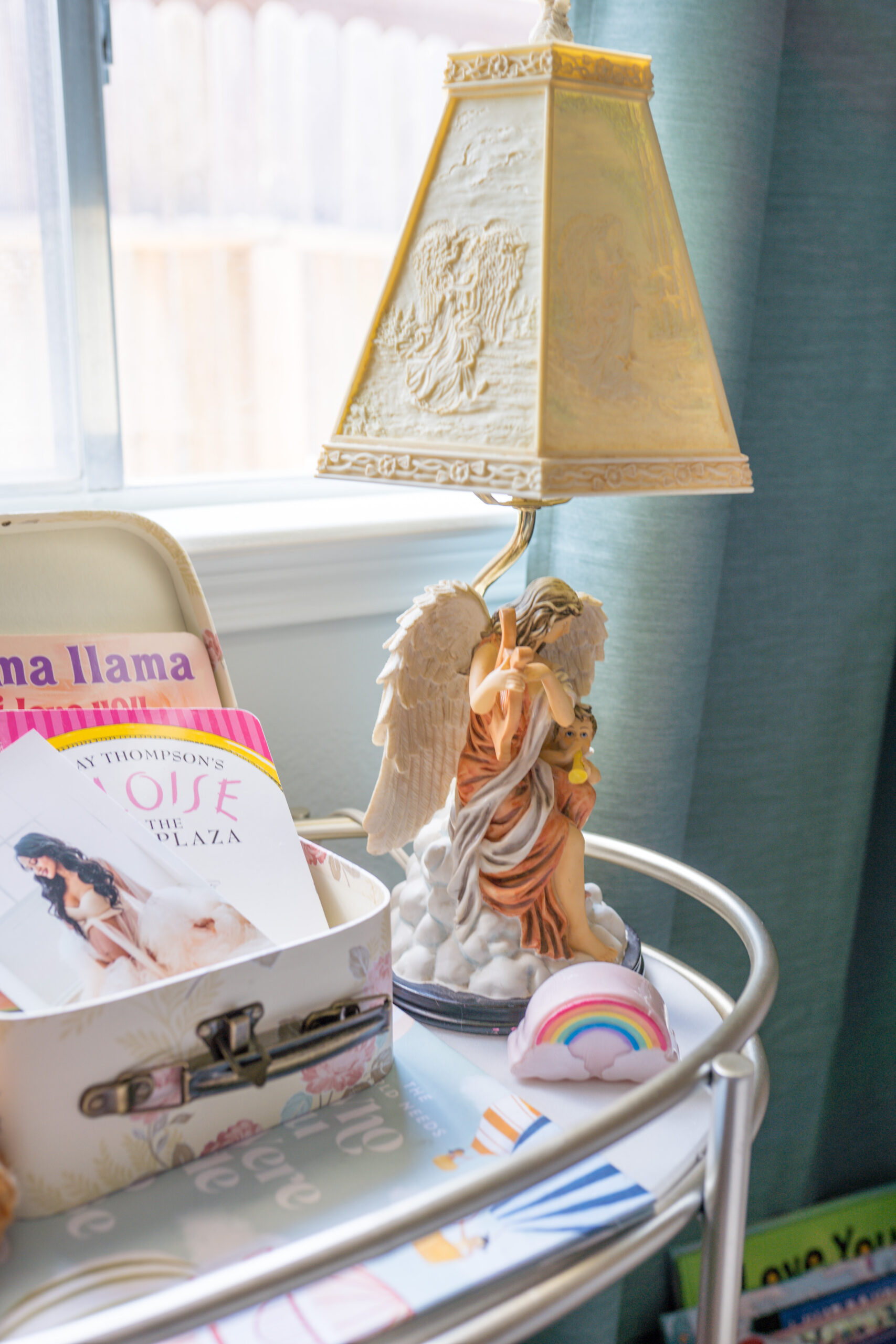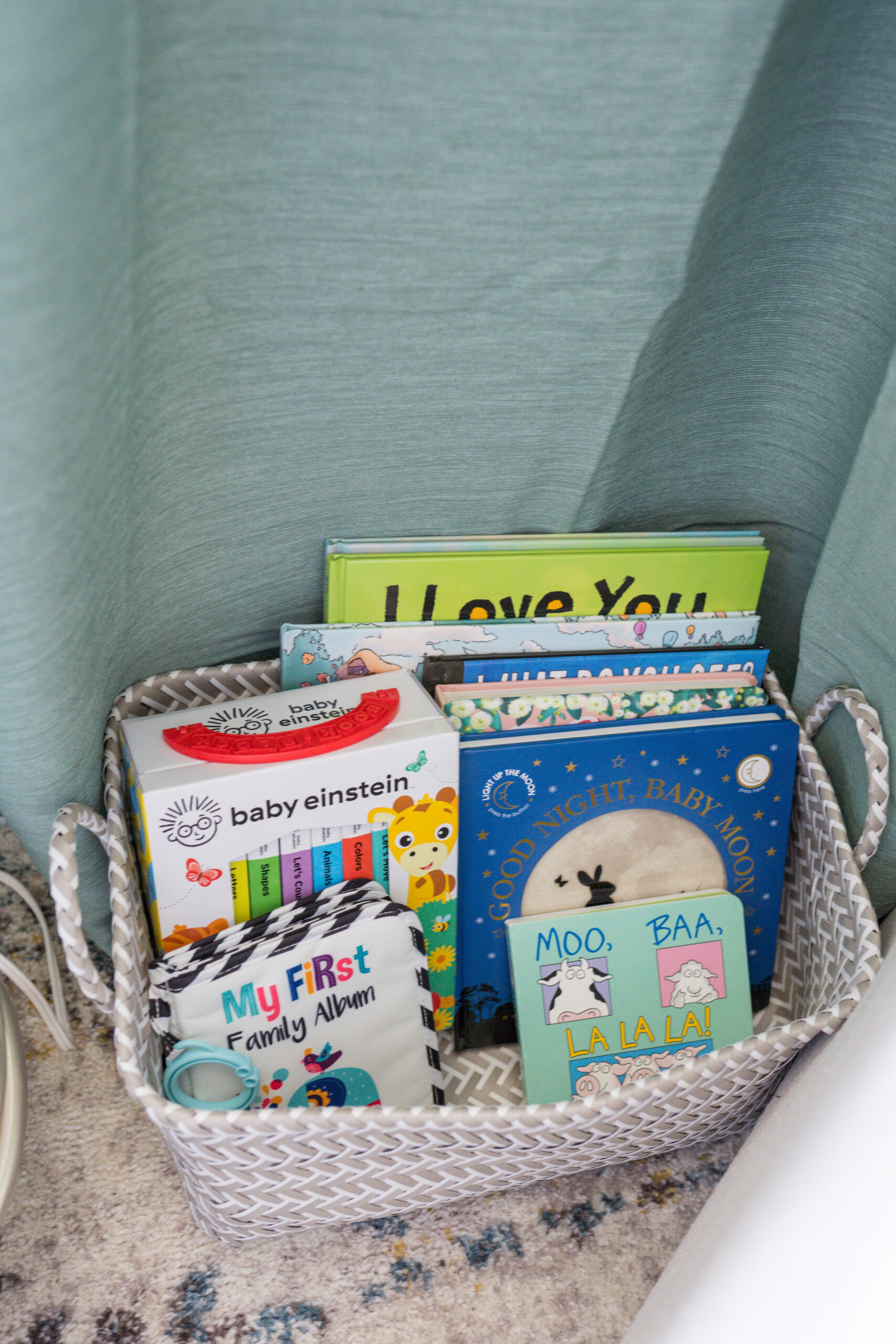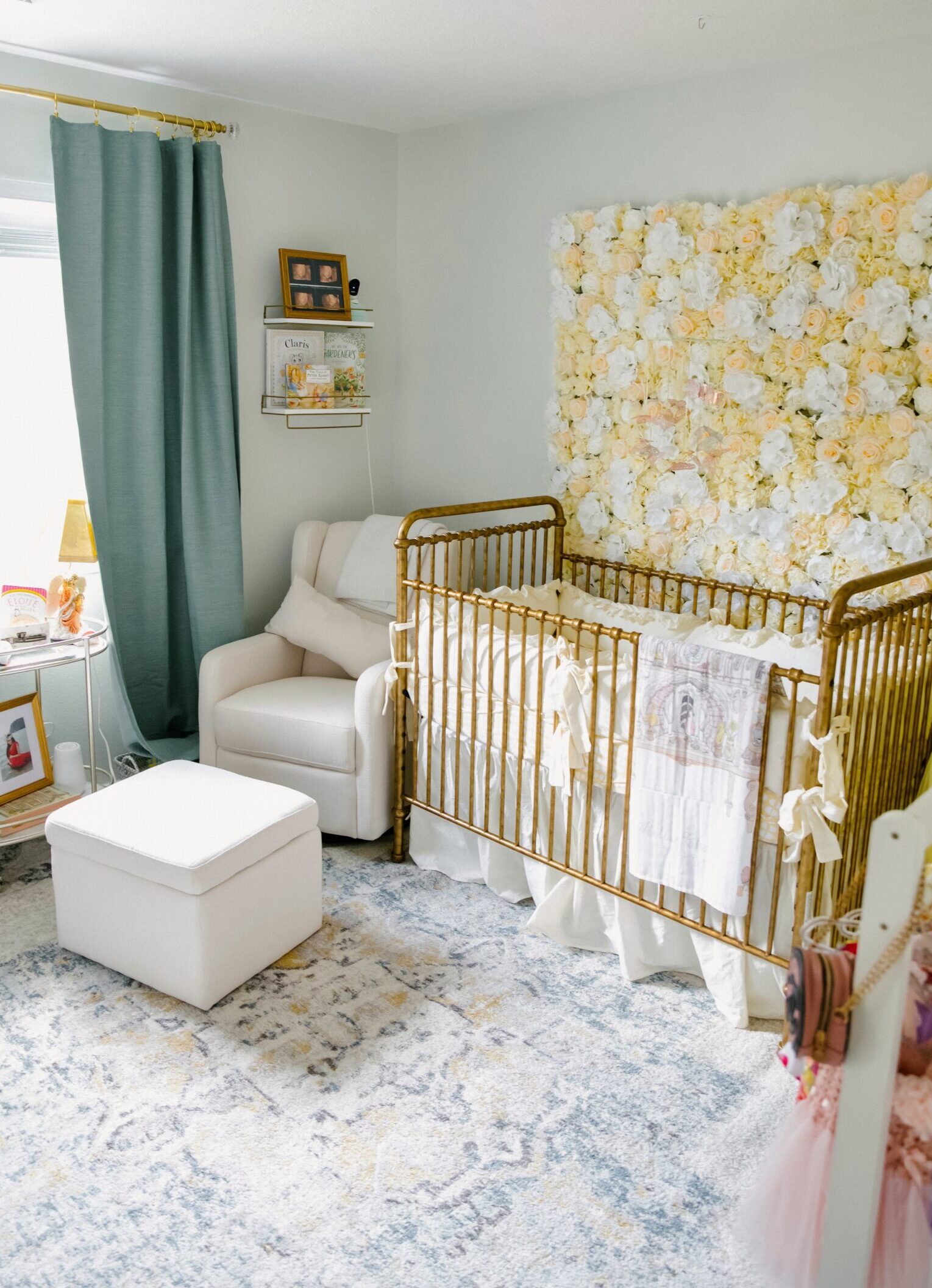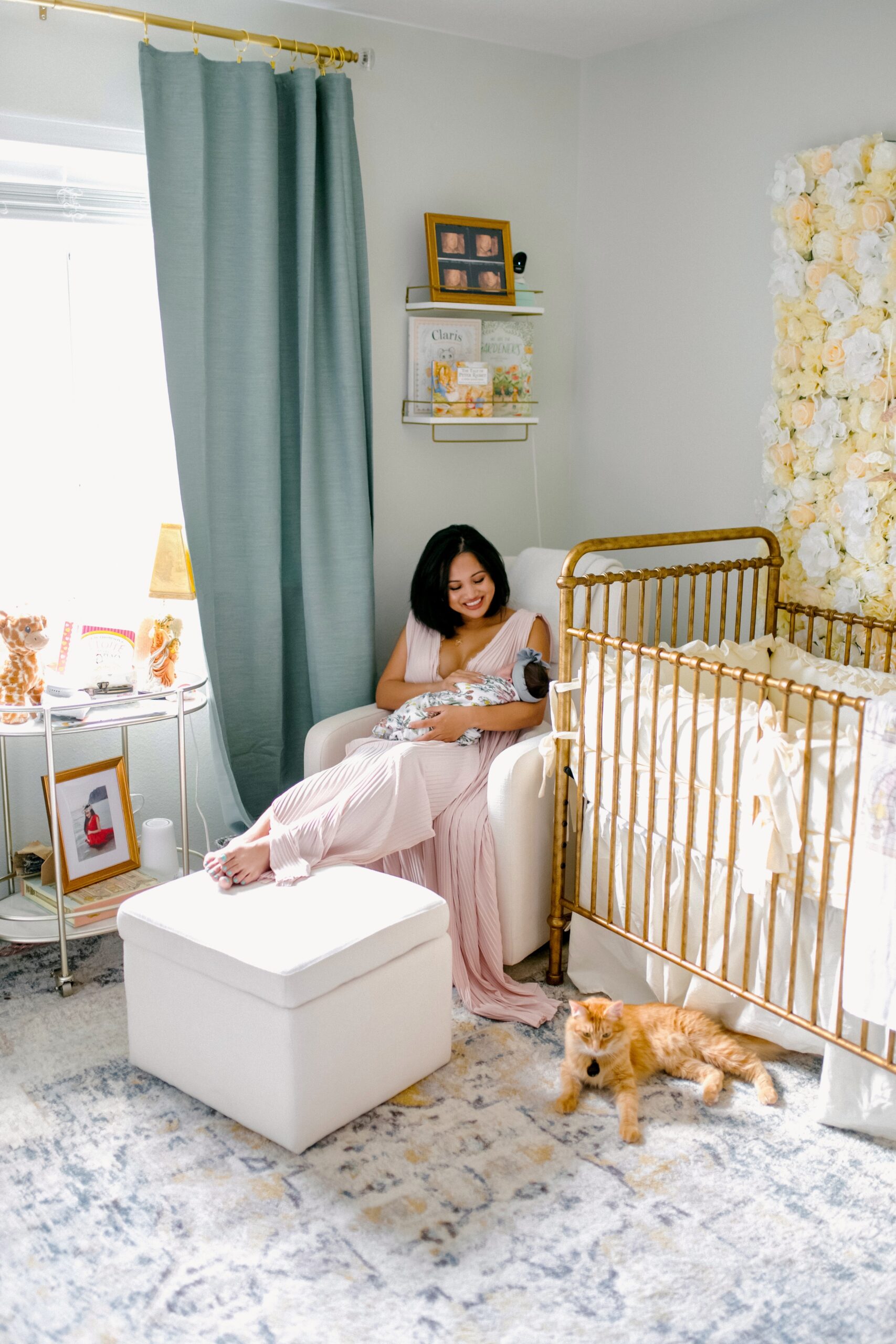 Cheeto loves Ella's nursery. I can't leave him unsupervised though because he loves to tear up her flower wall next to her crib. He's cute but destructive lol.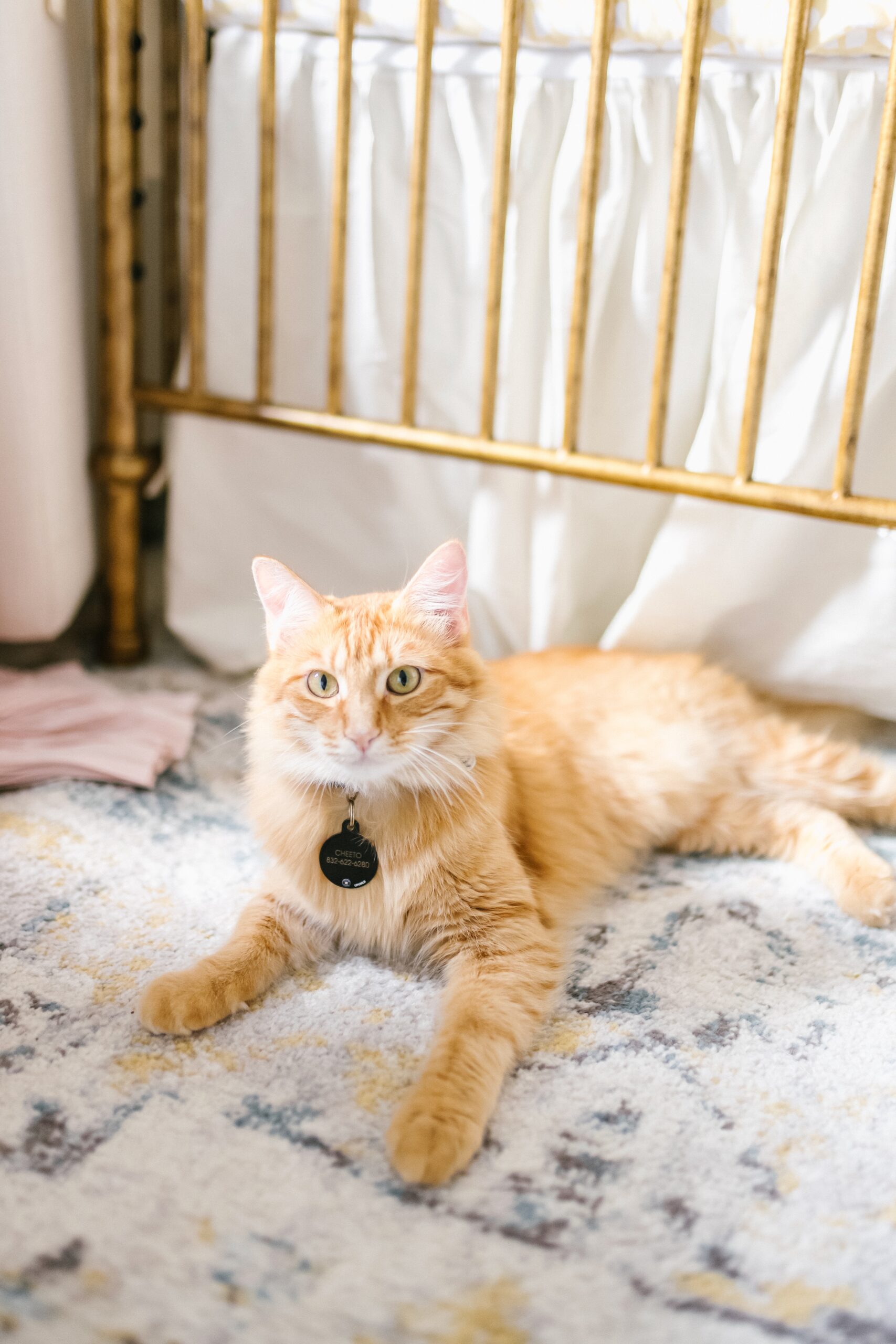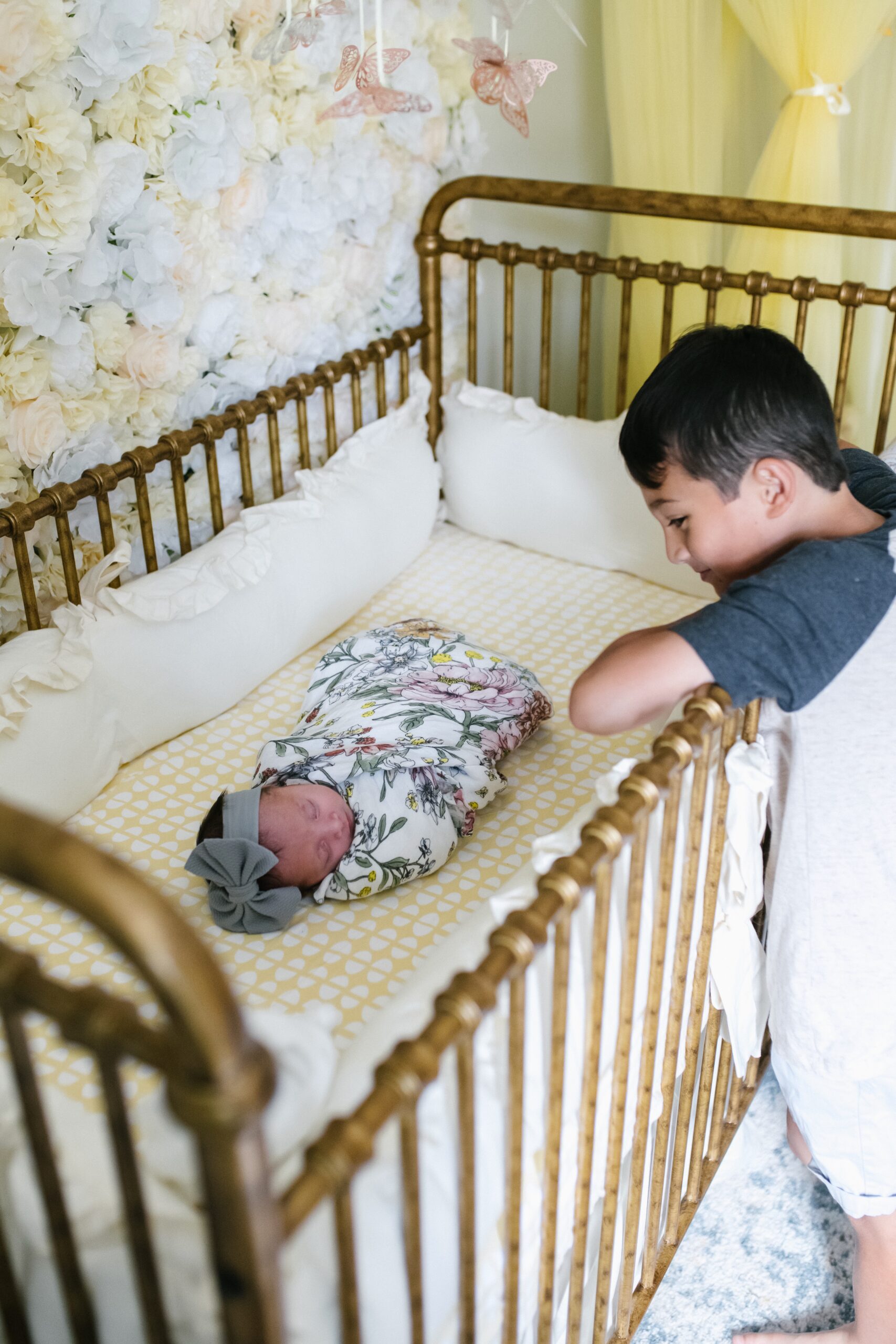 Love my little family. Jayden is in love his new baby sister, and Rotel and Cheeto never leave her side. It's the cutest thing.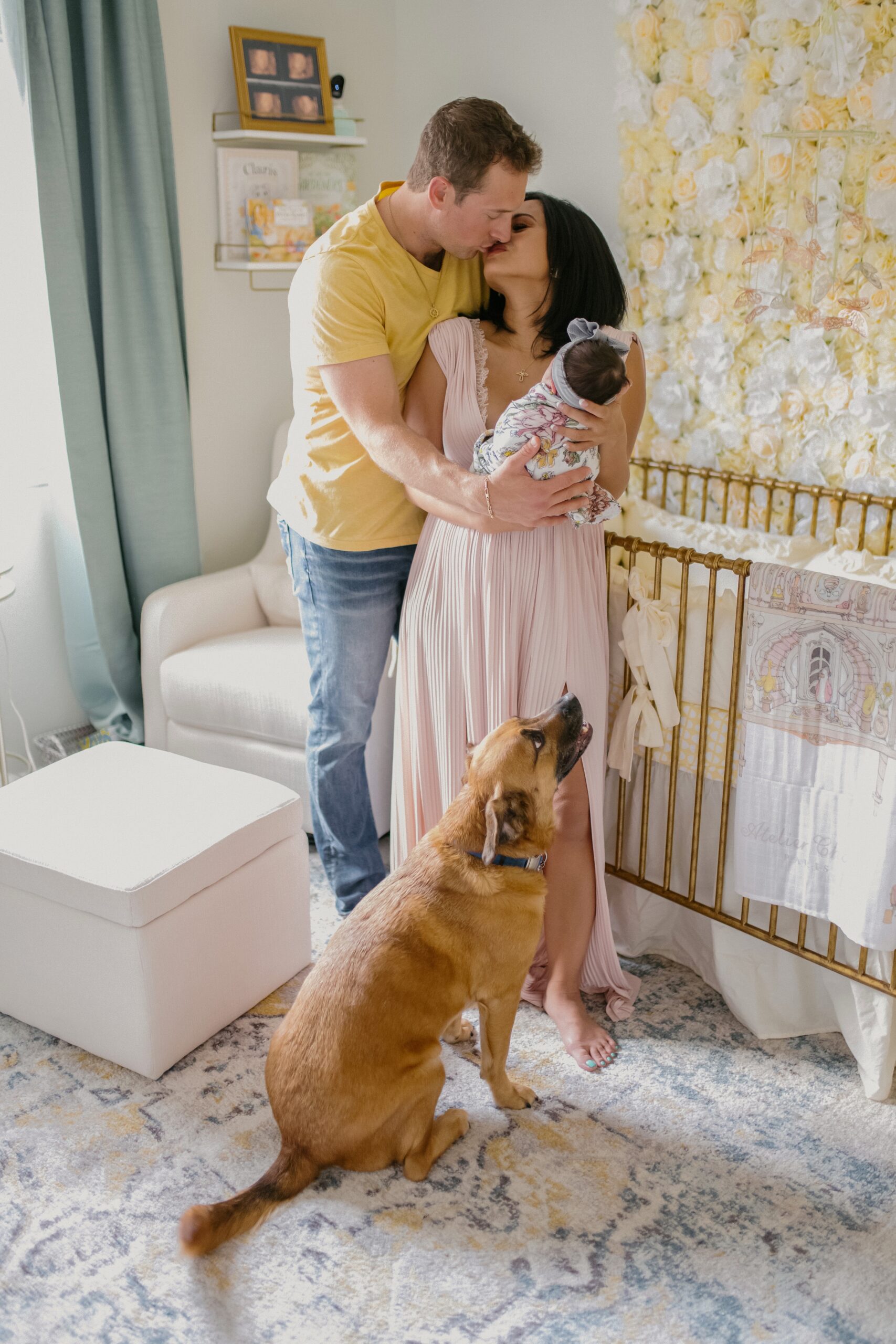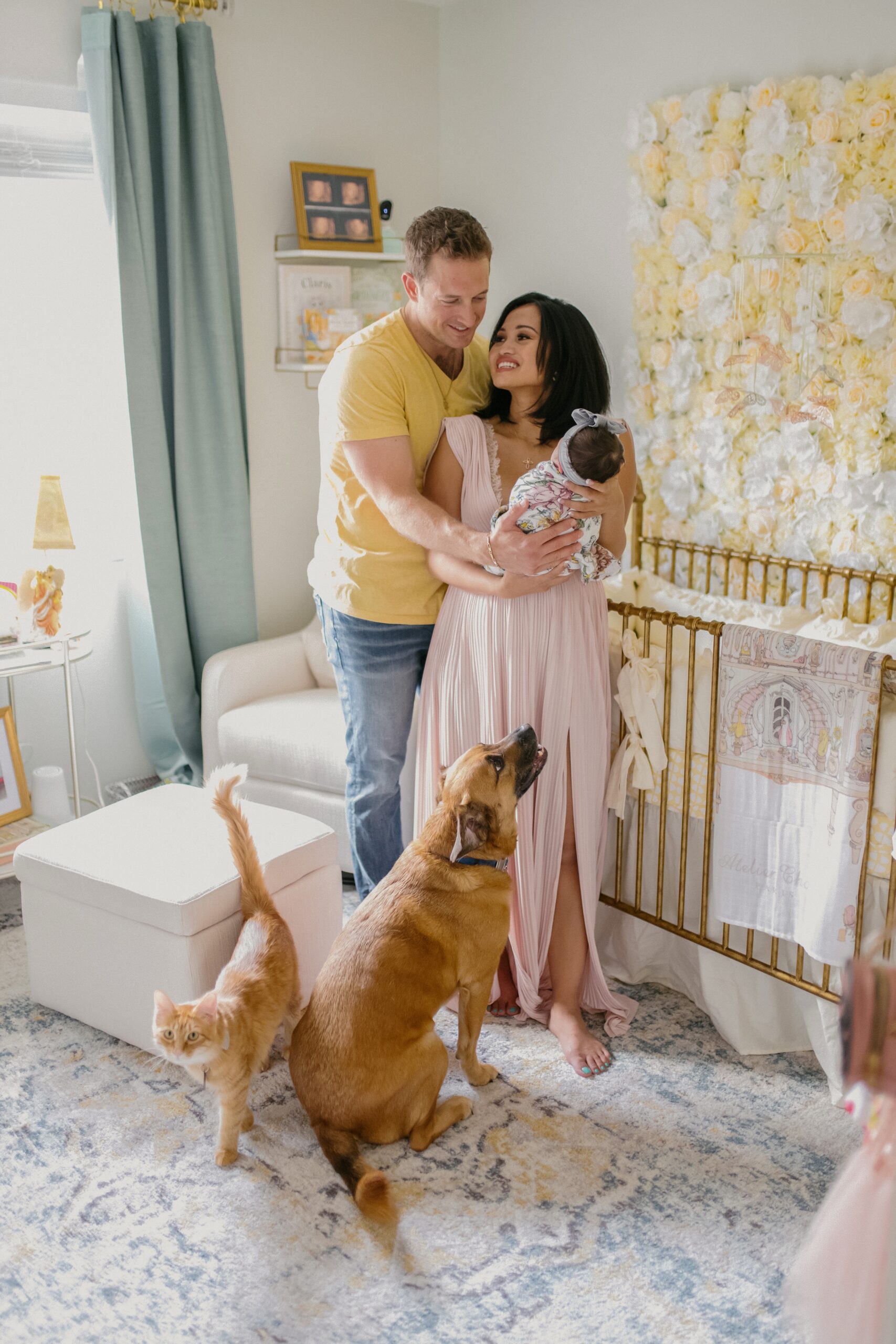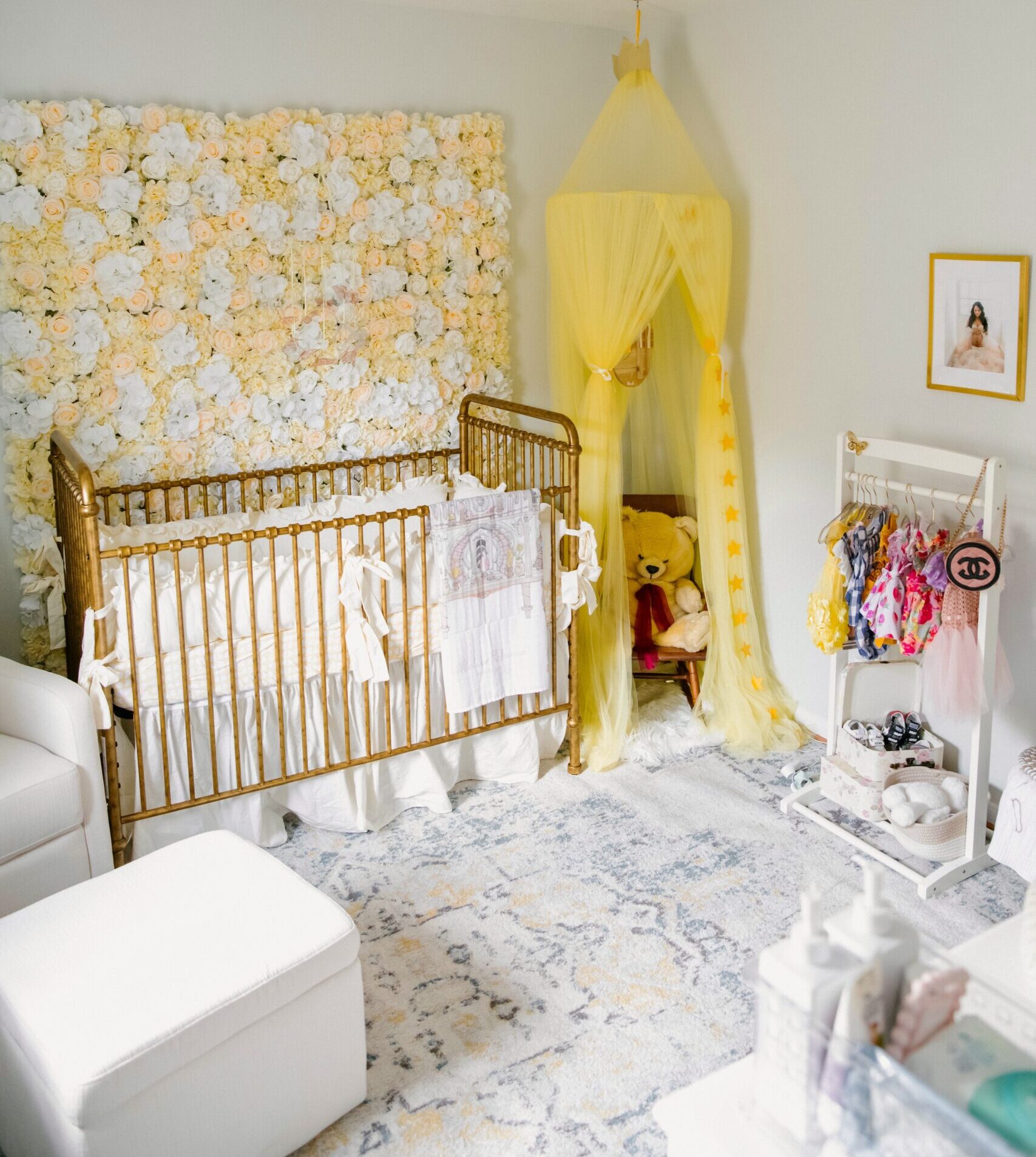 SHOP POST:

I love how Ella's French Garden nursery turned out. It is my favorite room in the house, and I love rocking Ella in her room everyday. It brings me so much joy every time I walk in there, and I hope Ella loves in just as much as I do. You can see her full Nursery Inspiration in ths pos
P.S. Subscribe for weekly newsletters so you never miss a single post!