SHOP THIS LOOK:

Hi friends,
Hope you are doing well! Today I wanted to share some bump friendly winter outfits with ya'll.  Currently in my second trimester so I can still wear non maternity clothes. I love clothes that I can wear during and after pregnancy, and these are all non maternity dresses for under $30. Check out these outfits below!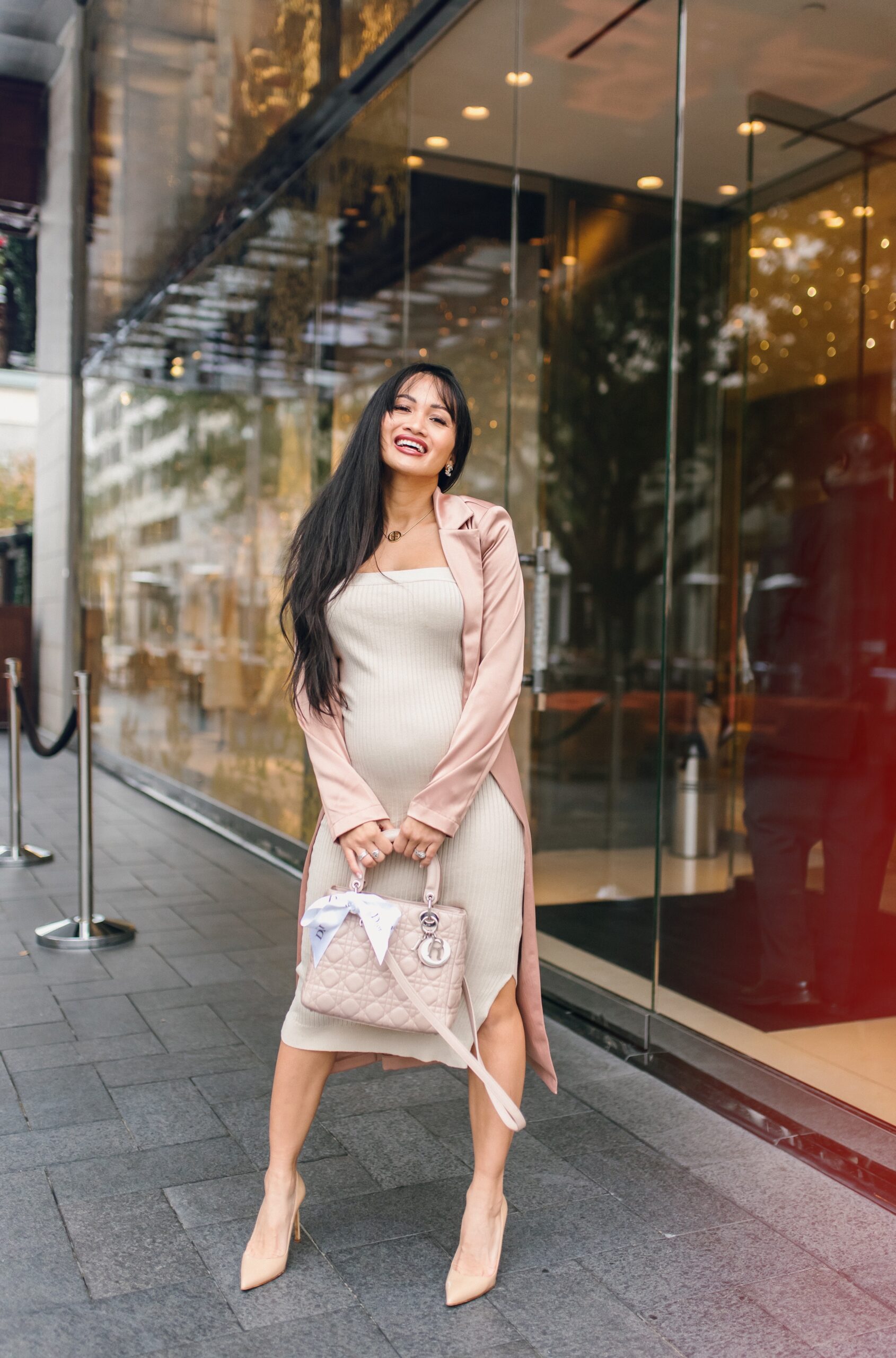 SHOP THIS LOOK:

This crossed back midi ribbed dress can be work in the winter and the summer. I paired it up with this pink satin trench for a work or date night look. I am wearing my normal size small.
SHOP THIS LOOK:

I tucked in this two piece set and added the belt and blazer for another work wear look.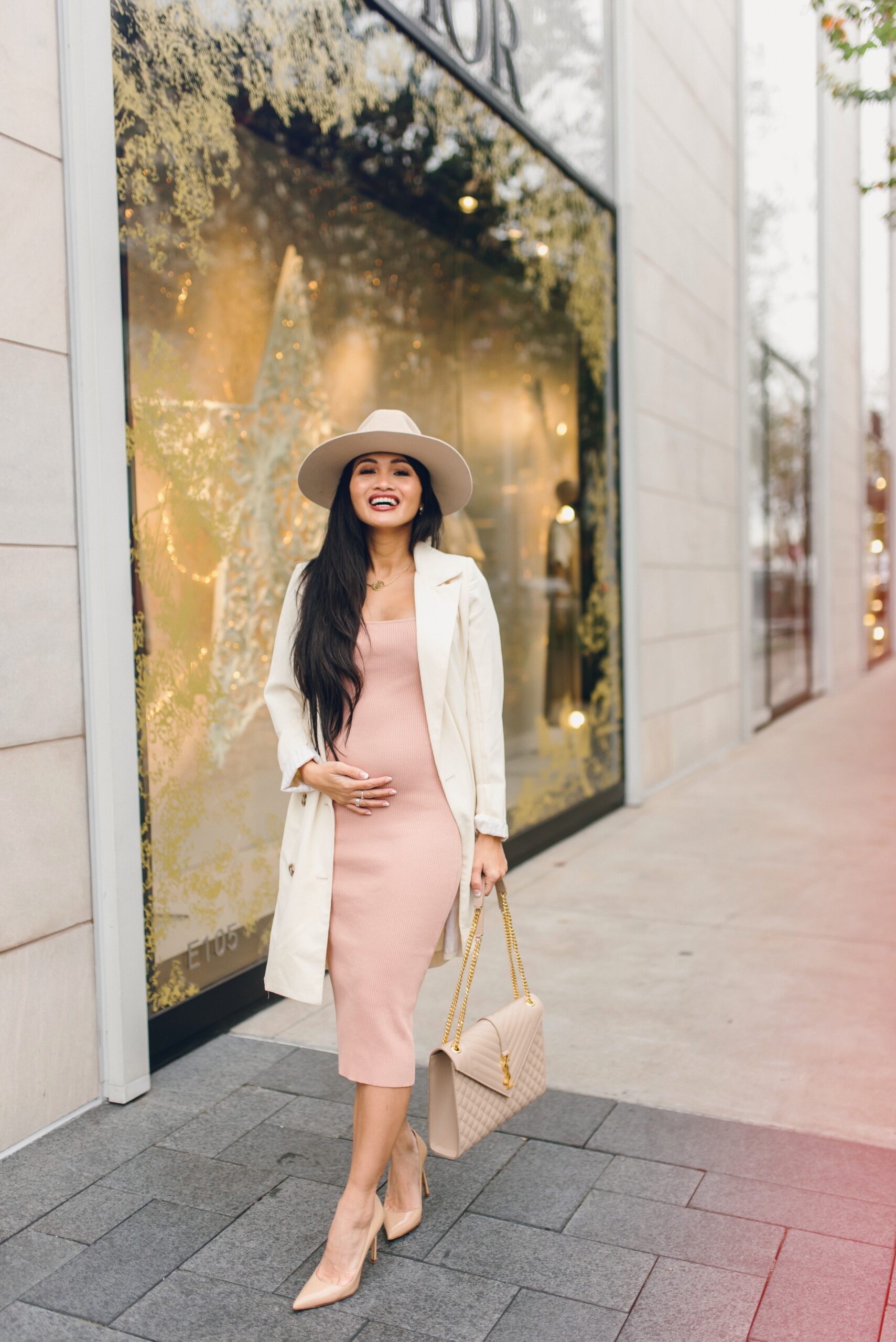 SHOP THIS LOOK:

This classic look is one of my favorites. A midi dress with a light blazer and heels is perfect for brunch our meetings outfit.
SHOP THIS LOOK:

This two piece set is so versatile. I styled it a little different for a fun date night look.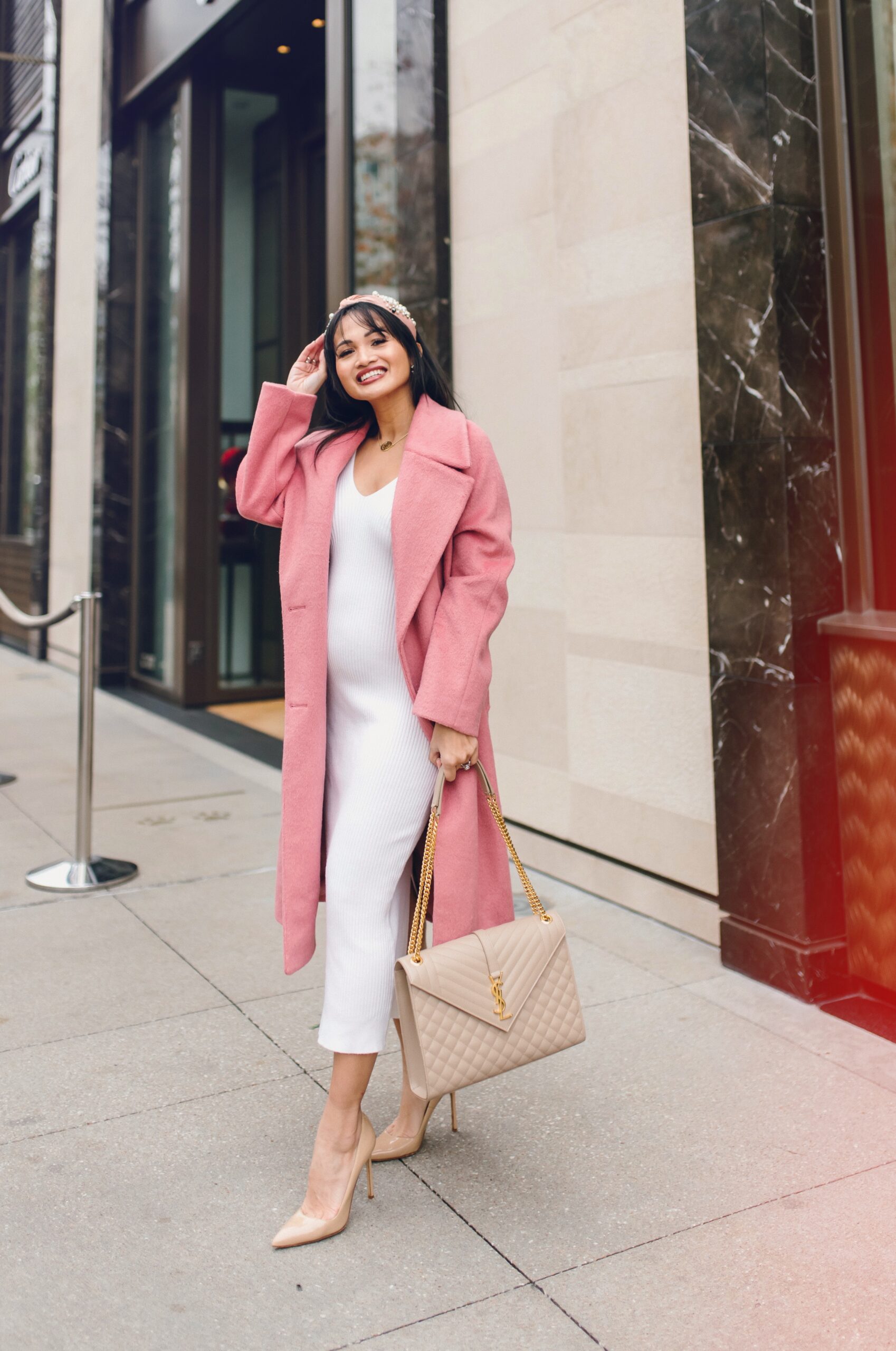 SHOP THIS LOOK:

Looking for an outfit for Valentine's? This pink coat is the perfect layer for any Valentine styled outfit. I styled this coat in a similar non pregnancy outfit here.
I will be sharing more details of these outfits in a future blog post, but I wanted to give you a sneak peak first before these pieces sell out. Hope you enjoyed these bump friendly winter outfits. Thanks for stopping by!
P.S. Subscribe for weekly newsletters so you never miss a single post!
Photos by BanAvenue Photography