Hey friends,
Hope you are having a great week! Alright so this post is a long time coming! But it is finally here! My Palm Springs Travel Guide! Two months ago I visited Palm Springs twice, once for Alt Summit and the other time for Revolve Festival. I absolutely loved this cute town and all it has to offer. Check out my full Palm Springs travel guide, on where to stay, what to do, and where to eat.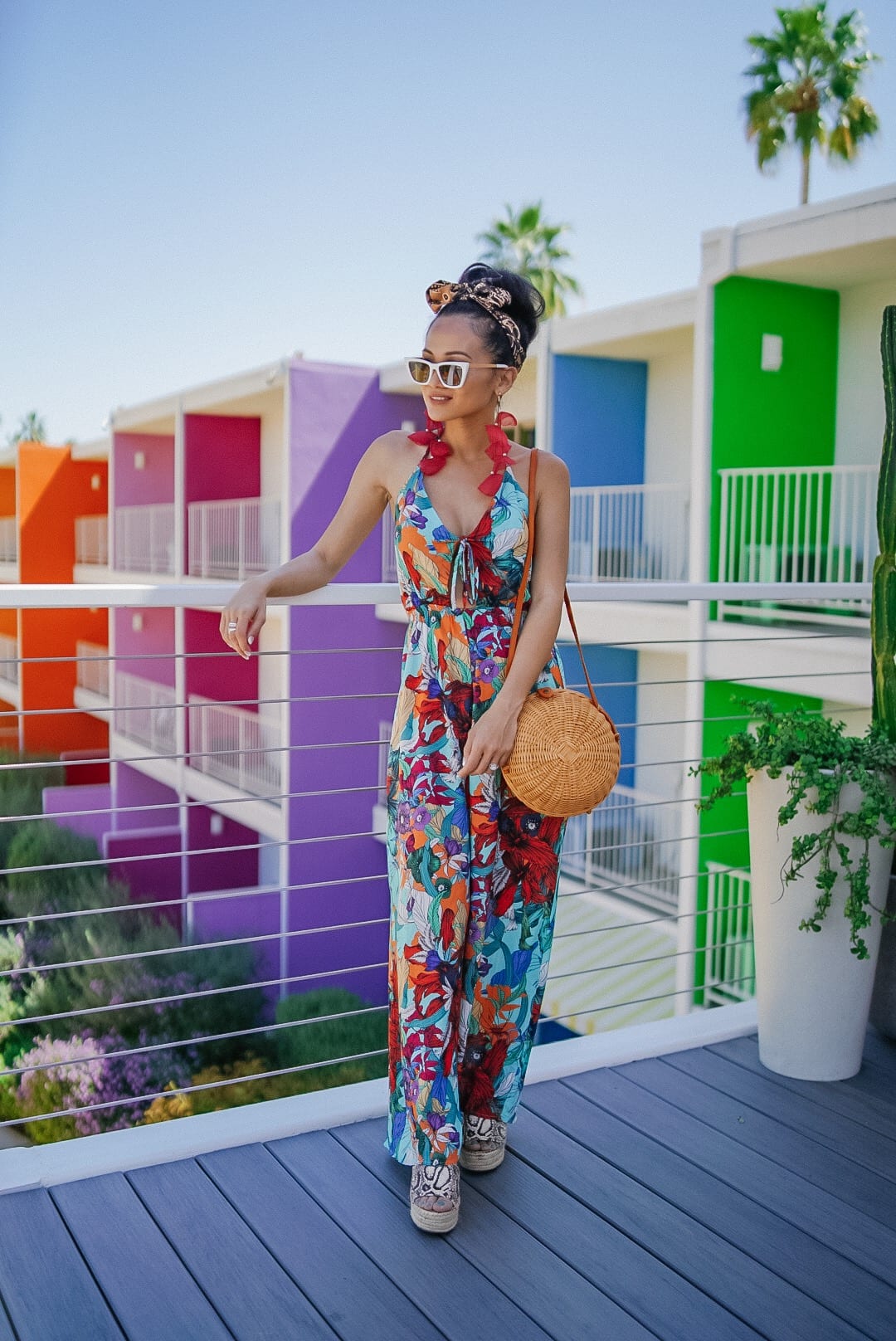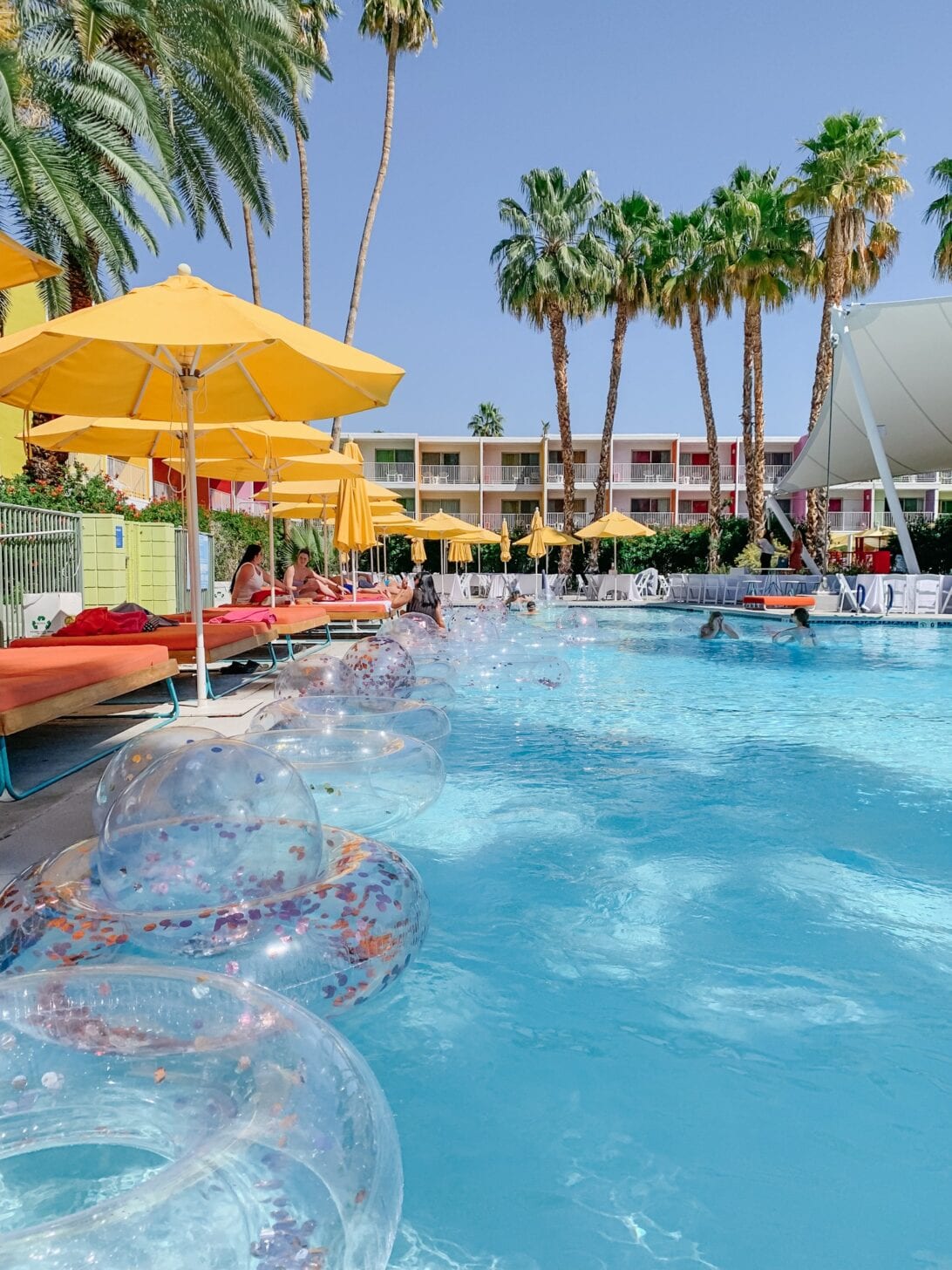 HOW TO GET THERE:
Alright guys so there is two ways to Palm Springs. You fly directly into Palm Springs airport which is literally a 15 minute drive from downtown and 10 minutes from the airbnb we stayed at which was so convenient. Or you can drive there. I drove there from L.A. which was only an hour and half drive without traffic. We drove the new Mazda CX-5 a very nice compact SUV. It was perfect for traveling with my girlfriends and also had great gas milage and plenty of storage space for all of our luggage. There's a reason why the new Mazda CX-5 is ranked the number one compact SUV. It had everything we need and more for a very enjoyable drive to Palm Springs. Driving is nice because you get to see the desert landscape and beautiful California scenery. It really is like watching an old western film when you drive to Palm Springs.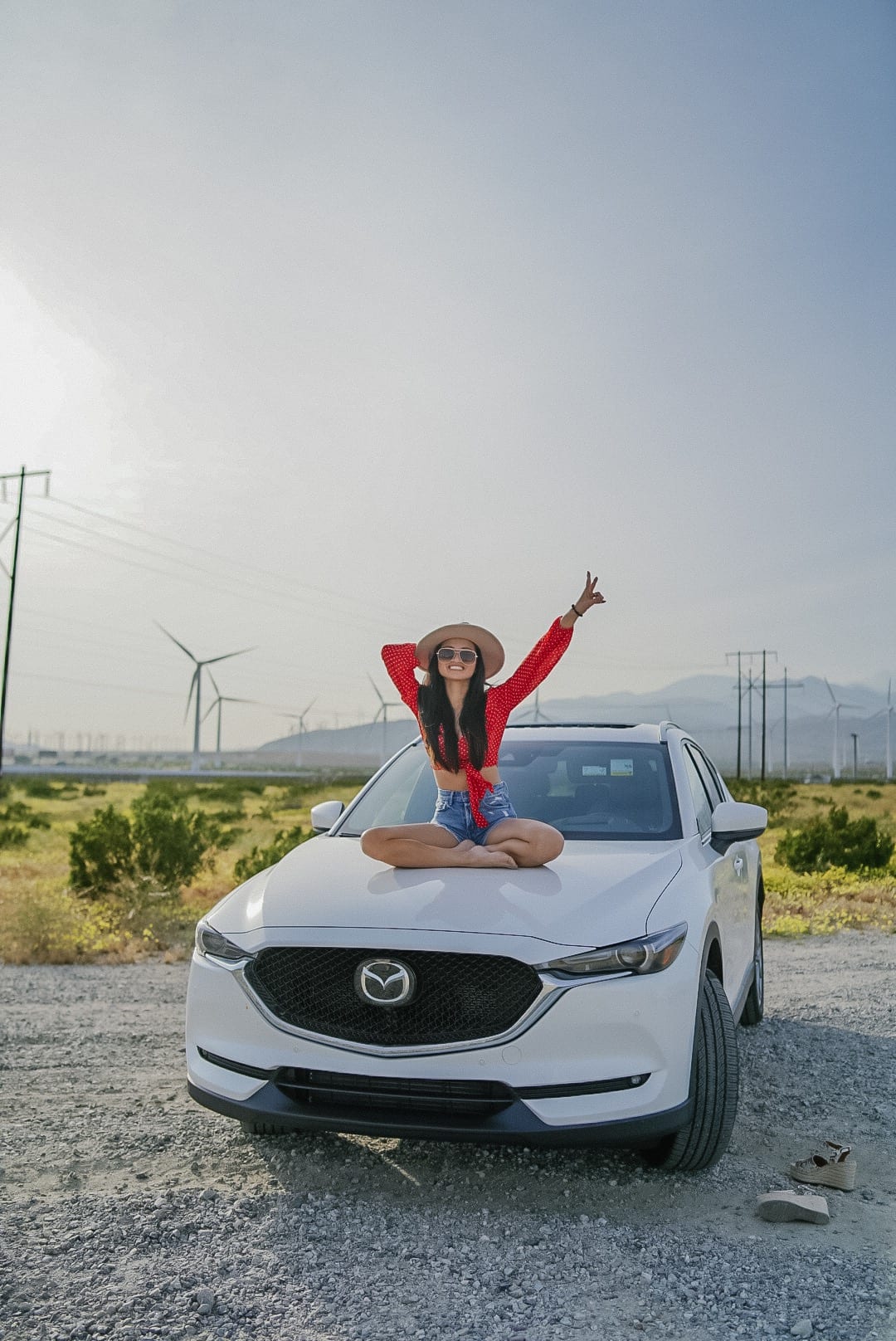 WHERE TO STAY:
Palm Springs is a mid century modern architectural dream. The houses and hotels are all so beautiful and immaculate, and the interiors are bright, clean, and inviting. It's hard to choose one place to stay because every hotel is unique and beautiful, and every home is just as inviting.
I stayed at this beautiful airbnb, which I highly recommend. With four girls we had our own bedrooms, plenty of space, pretty decor, and the most relaxing backyard with a pool. Did I mention theirs a hammock under two blossoming lemon trees? I was so inspired by this house when I got back home I bought three lemon trees for our back yard. I would highly recommend renting a house if you have a group or a family.
If you are looking to stay in a hotel, well you hit the jack post of beautiful boutique hotels. Each hotel has their own vibe and style you will sure find one that fits yours. Here are a few of my personal favorite below: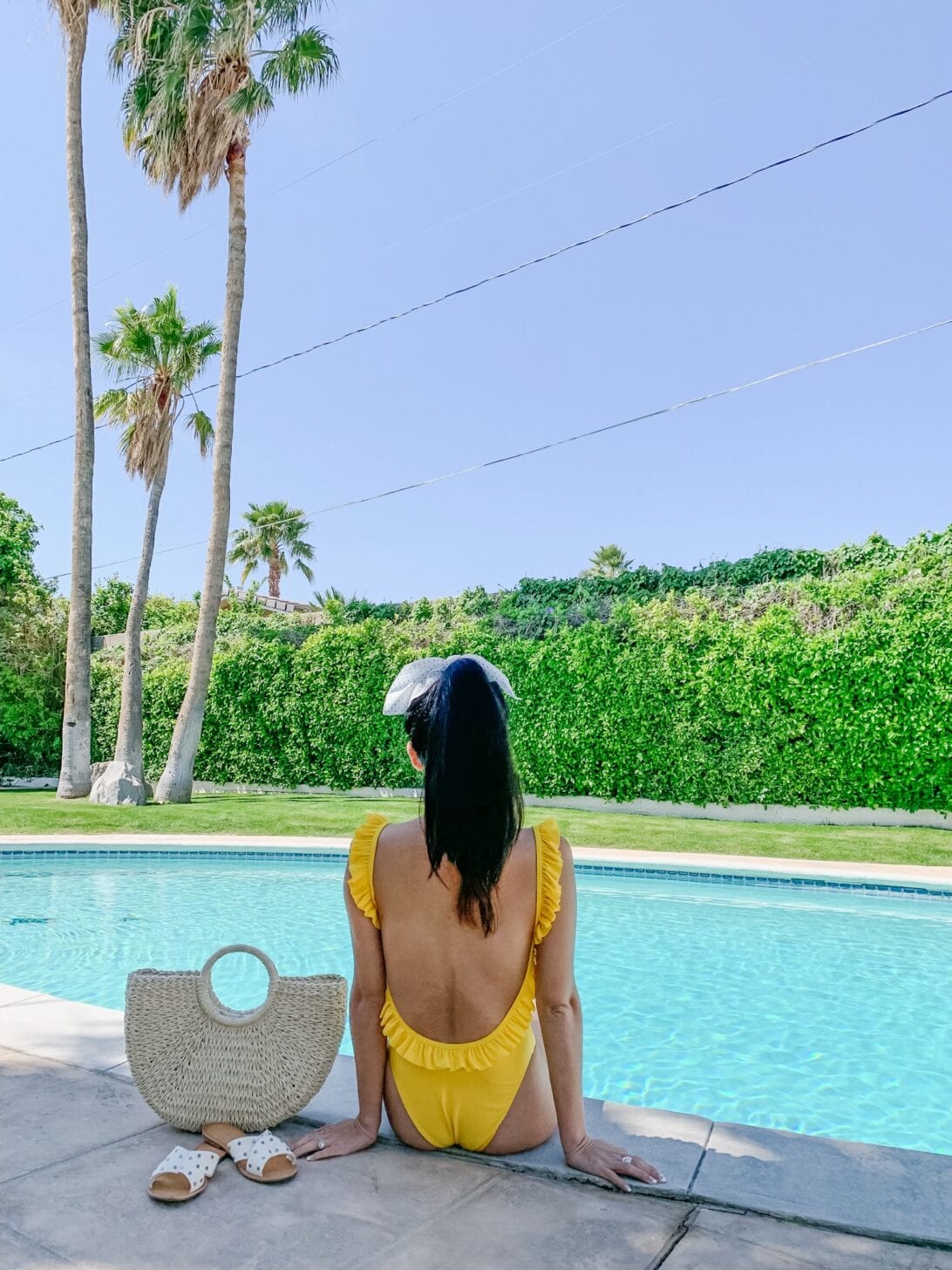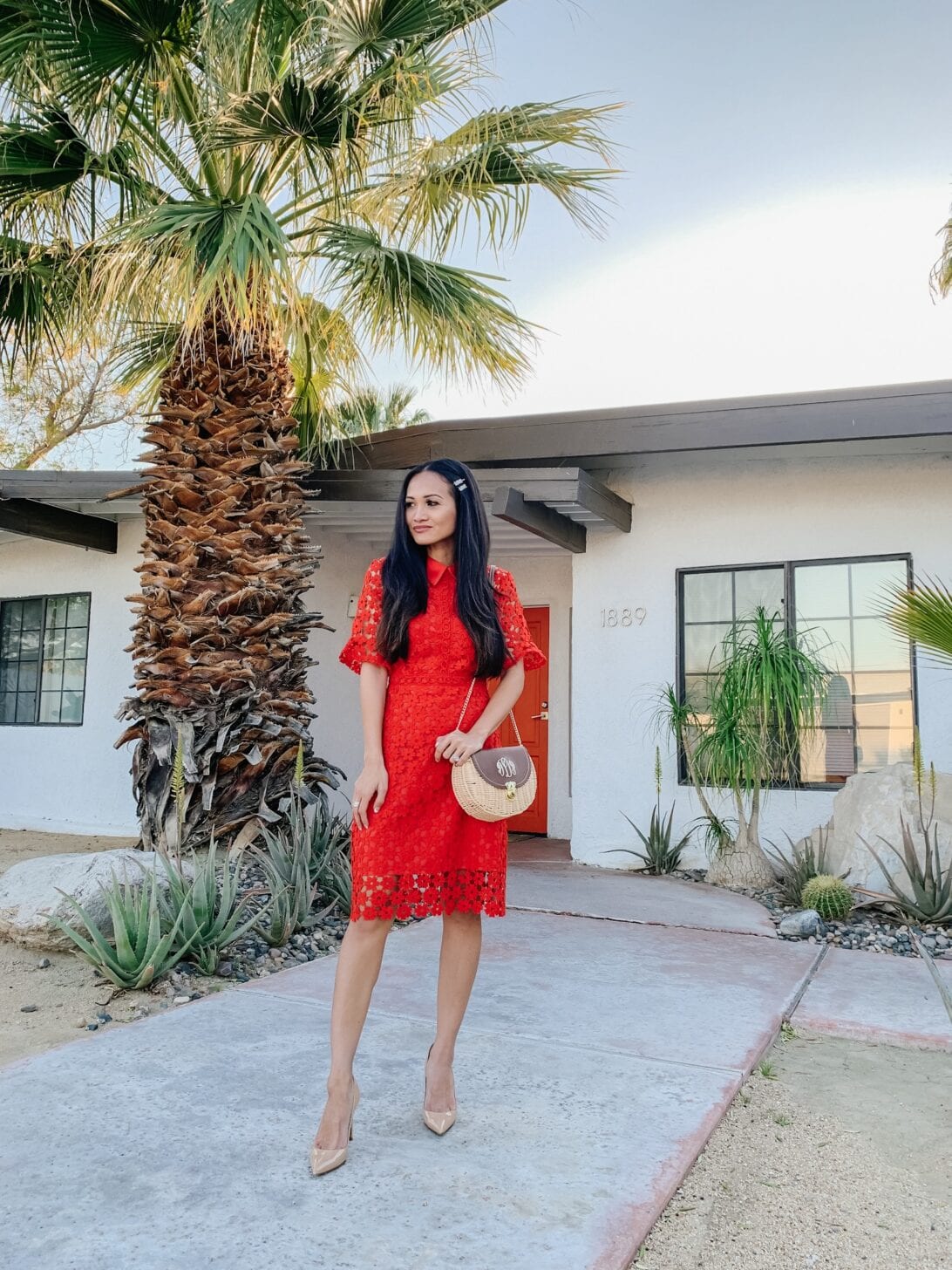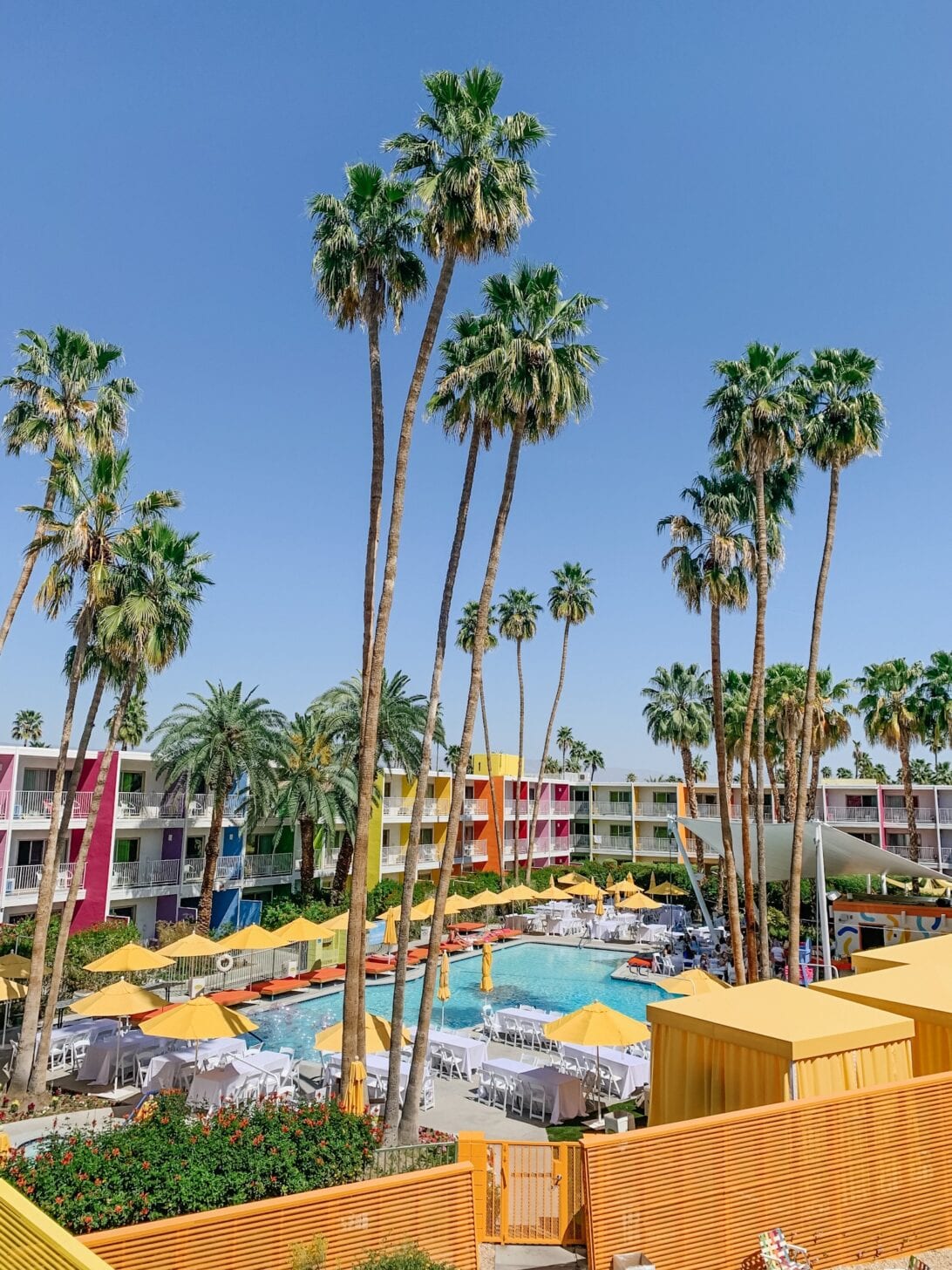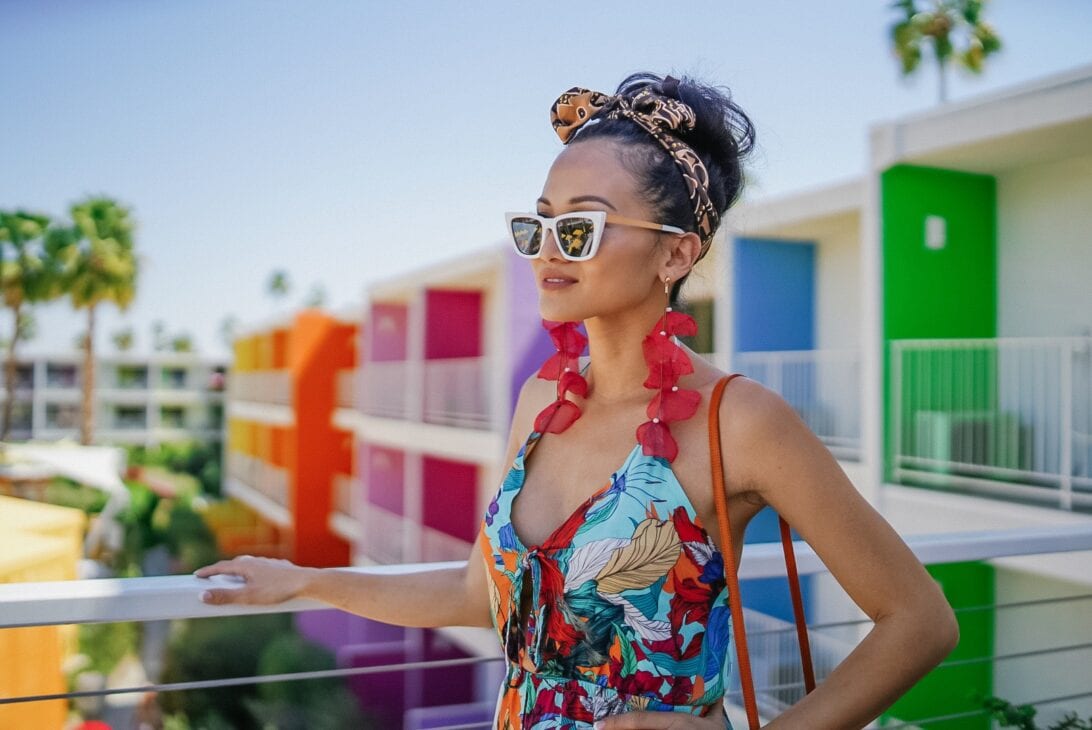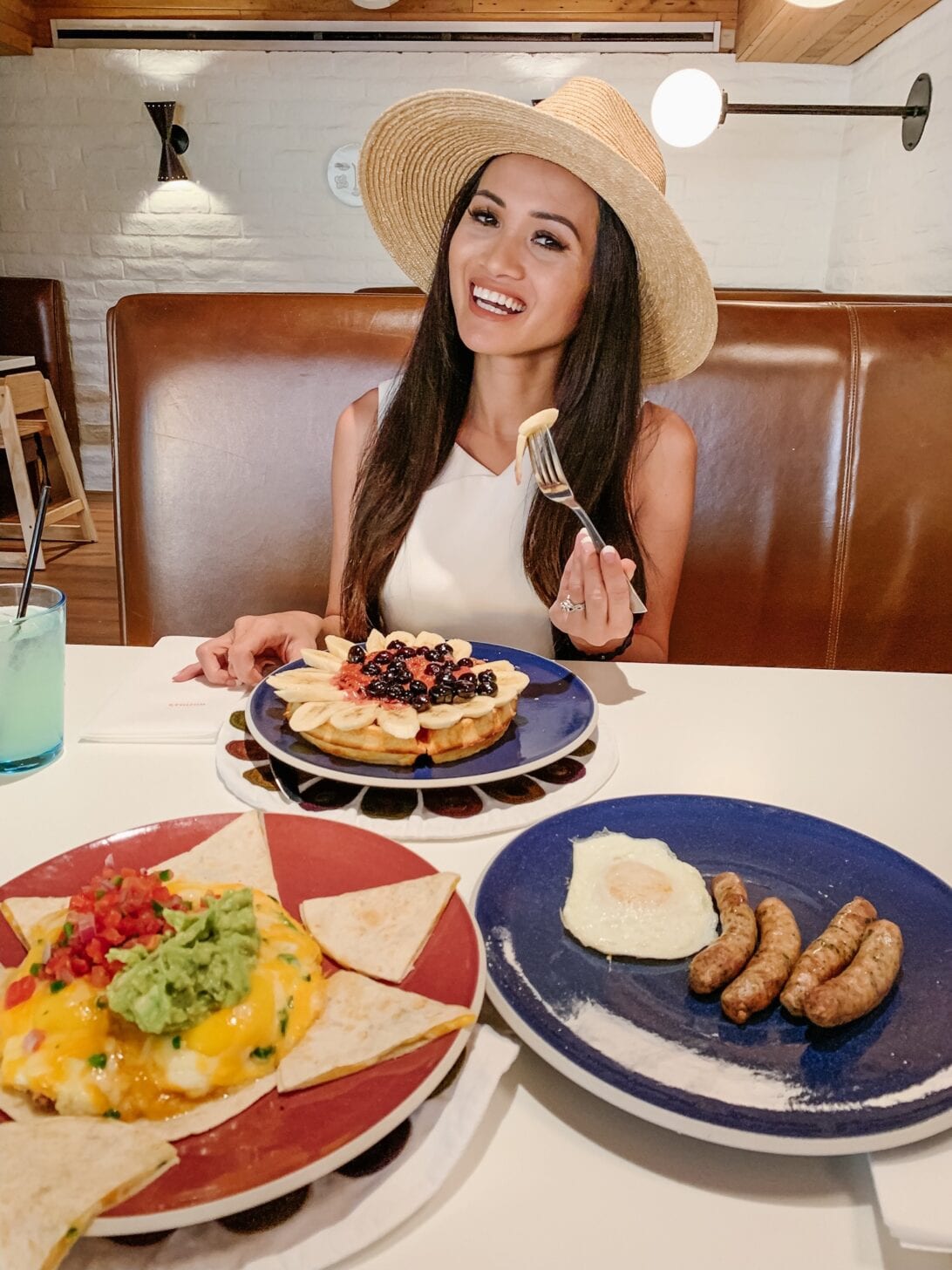 WHERE TO EAT:
There are so many places to eat in Palm Springs. If you walk down the Main Street of Palm Springs at North Palm Canyon Road you will find the main street of Palm Springs with tons of cute boutique shops and restaurants. Below are some of the restaurants I went to that I loved.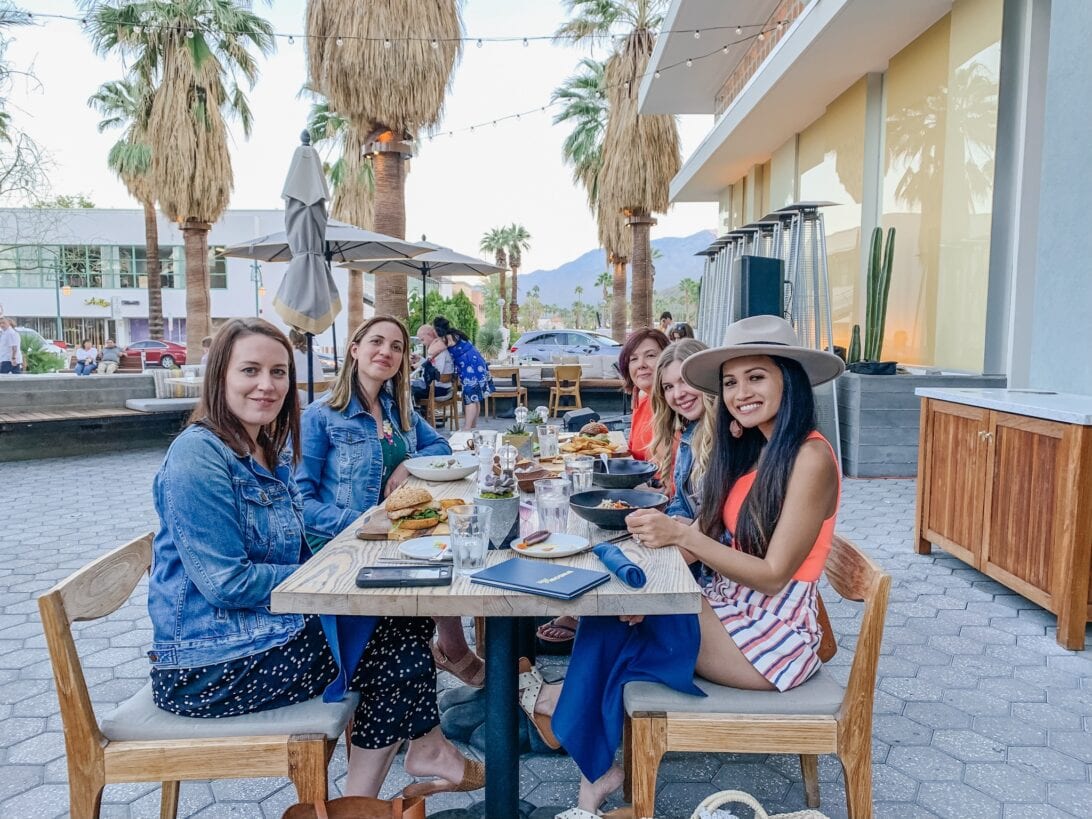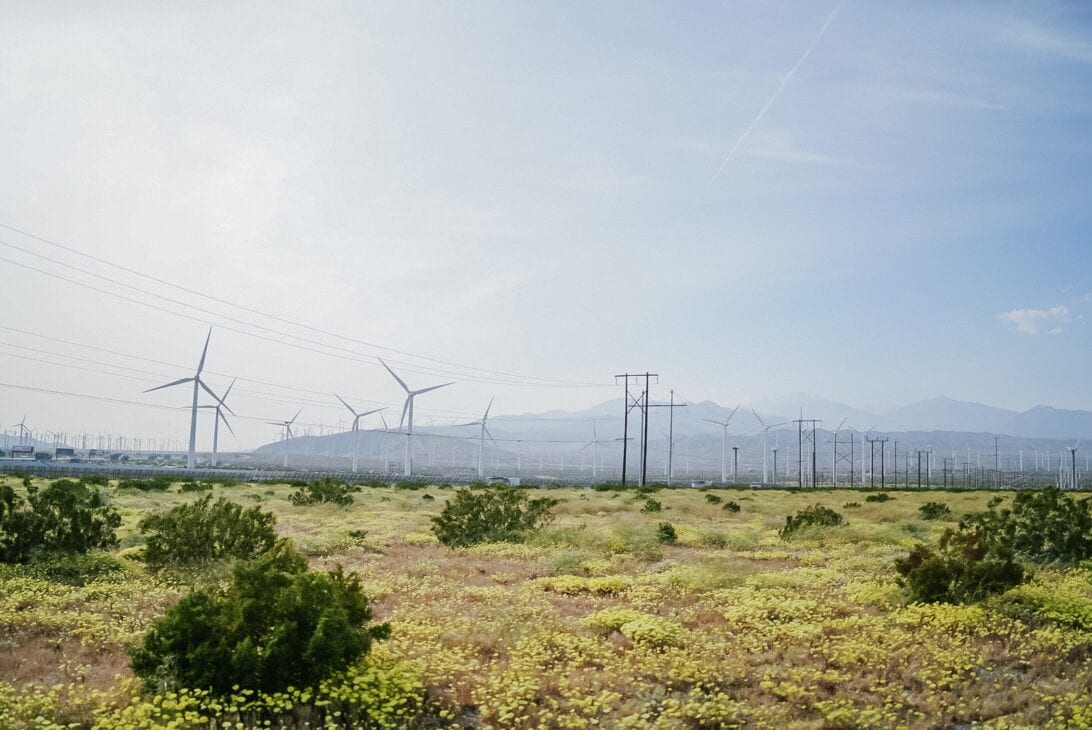 WHAT TO DO:
Palm Springs is all about the relaxing vibes. It's not a place you site see, its a place you visit for the experience. Aside from just enjoying the beautiful weather you can travel to Joshua Tree National Park to get a closer look at these unique cactus trees. It is about an hour drive from Palm Springs so be prepared to drive.
Another cool photo opportunity is to check out the Desert X art installments all around town. We loved this big pink sculpture 30 minutes south of Palm Springs. But honestly my favorite thing is visiting all the pretty hotels, hitting up the pool, and trying out new restaurants. Plus if you head to the Main Street of Palm Springs you will find tons of shops, art galleries, and boutiques to check out.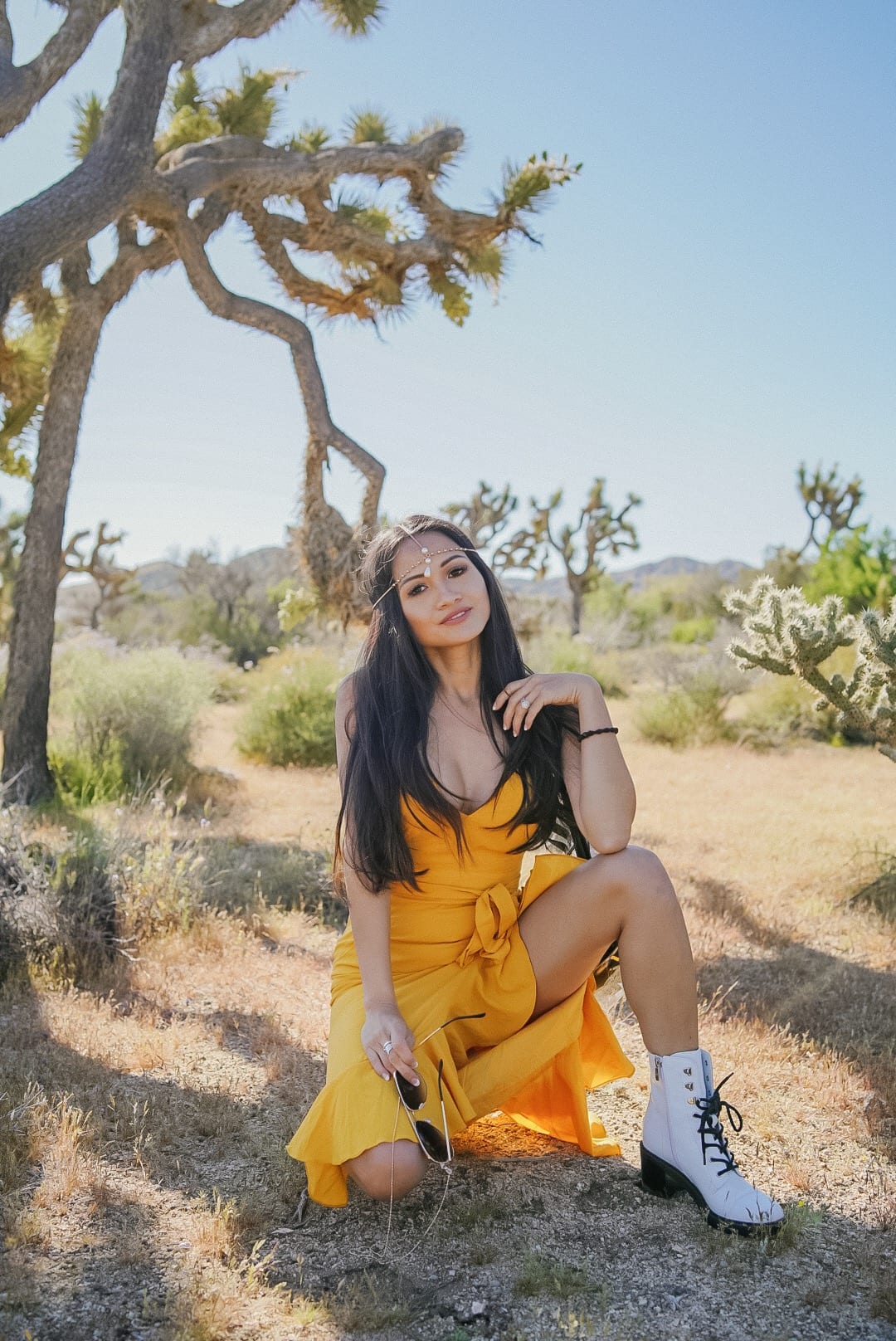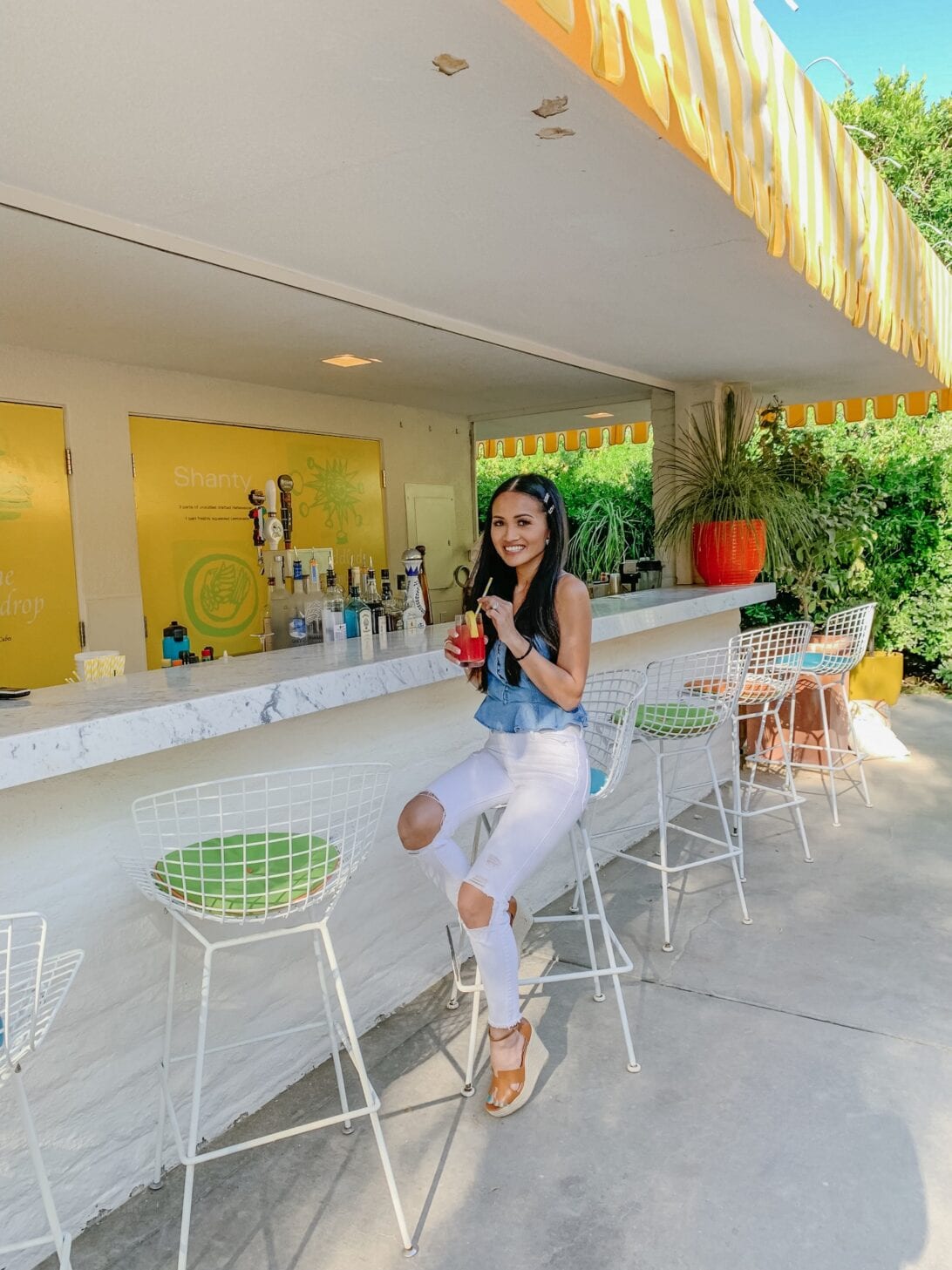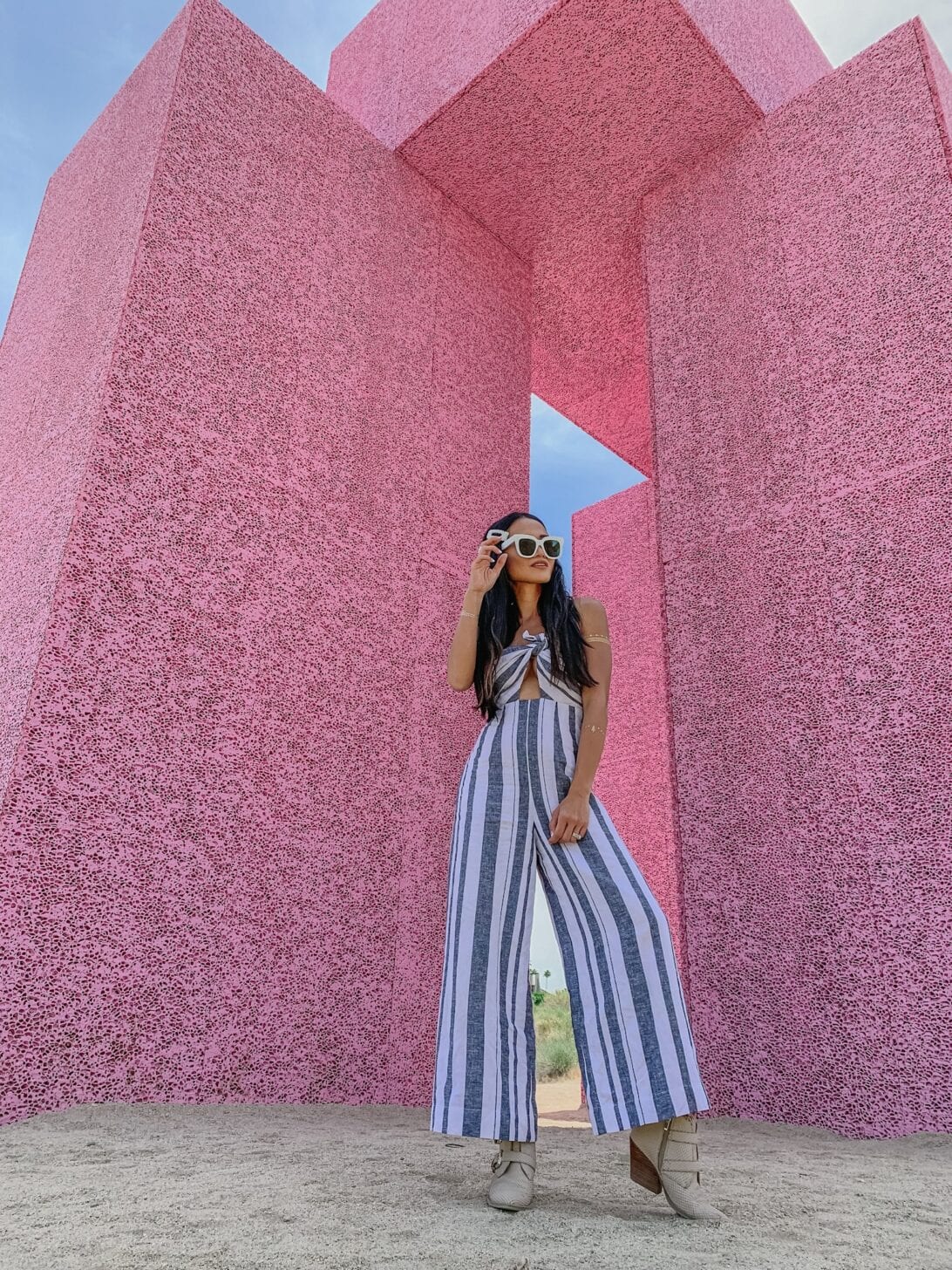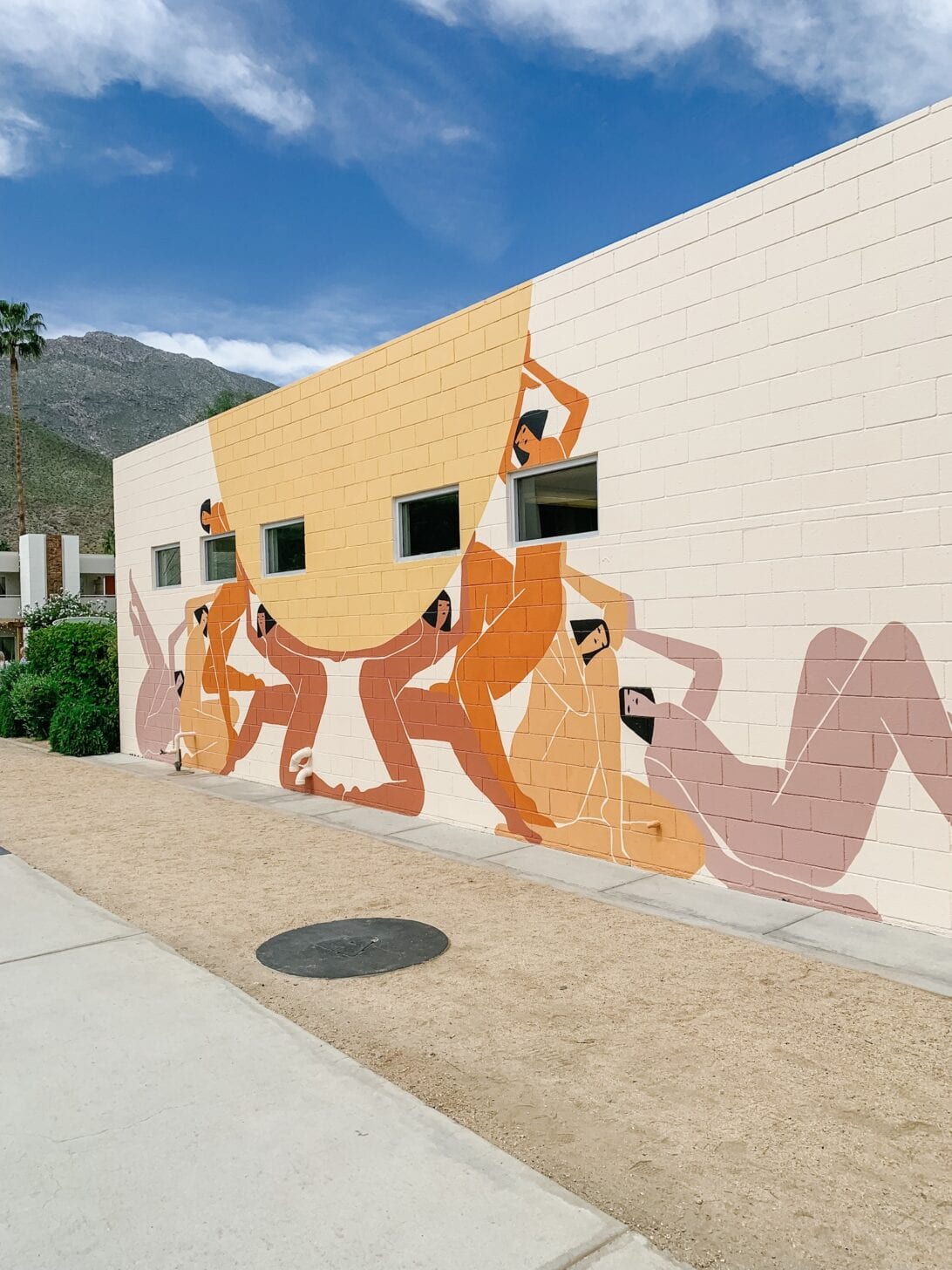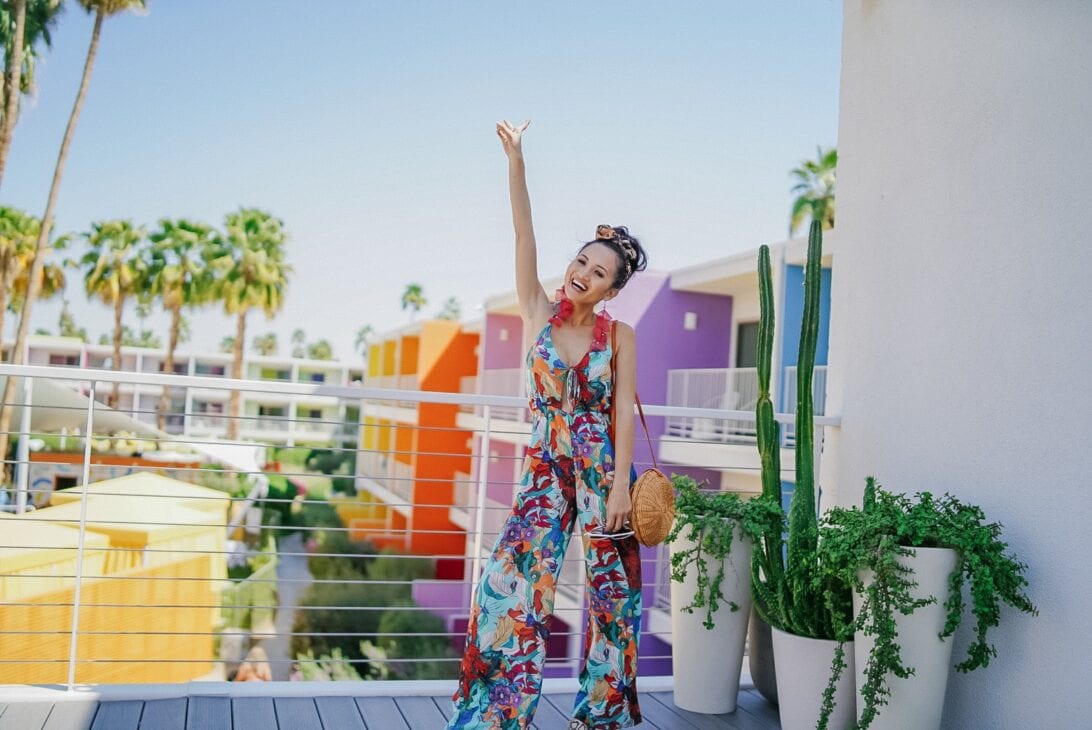 I hope you enjoyed my Palm Springs travel guide. The weather was perfect when we went, nice and warm during the day and cool at night. I highly recommend going in the spring or fall when it isn't too hot. We are already planning our next trip back. If you have any questions comment below.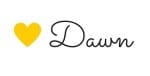 P.S. Subscribe for weekly newsletters so you never miss out on a single post!