FEATURED ON THIS POST:

Hey friends!
Hope ya'll are having a great week! This week I went on my very first mommy and me trip with Jayden to San Antonio with two of my blogger friends and their kiddos. It was my first time traveling by myself with Jayden without my husband or my family. Honestly I couldn't have asked for a better two day trip with Jayden and our friends because we had the best time. This momma felt like such a super mom after the trip because we made so many unforgettable memories that I will cherish with my little guy. Below I am sharing my travel guide on what we did, where we ate, and what we wore to San Antonio. Plus tips for traveling with toddlers. Read more below!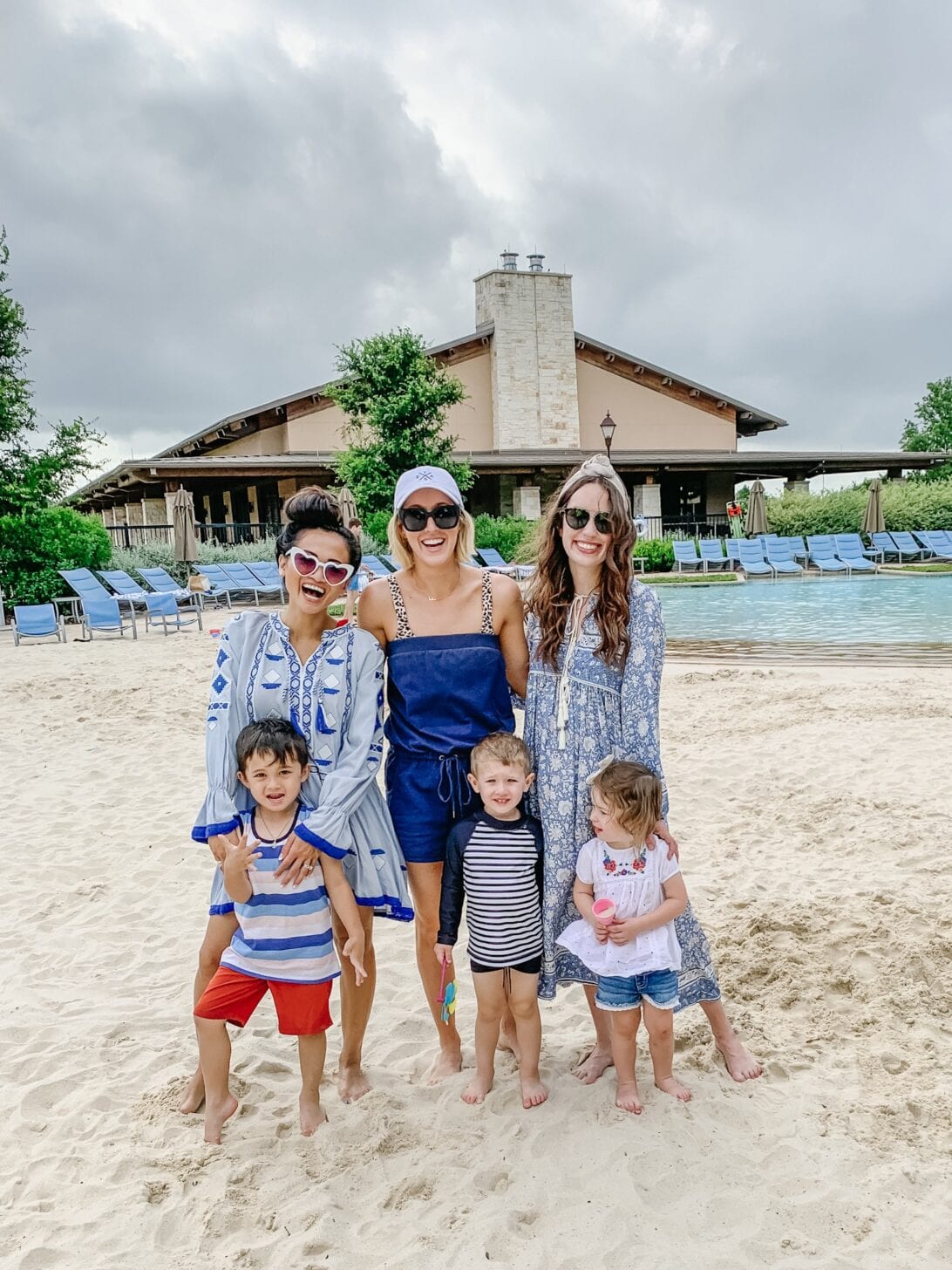 First and for most I want to thank my sweet friend Alice from Lone Star Looking Glass for organizing this trip, from the hotel to the day at Six Flags Fiesta Texas it was amazing. These mama's above and their kiddos, (Rebekah and Alice) are pros when it comes to mommy and me trips, and were the best crew to share this experience with.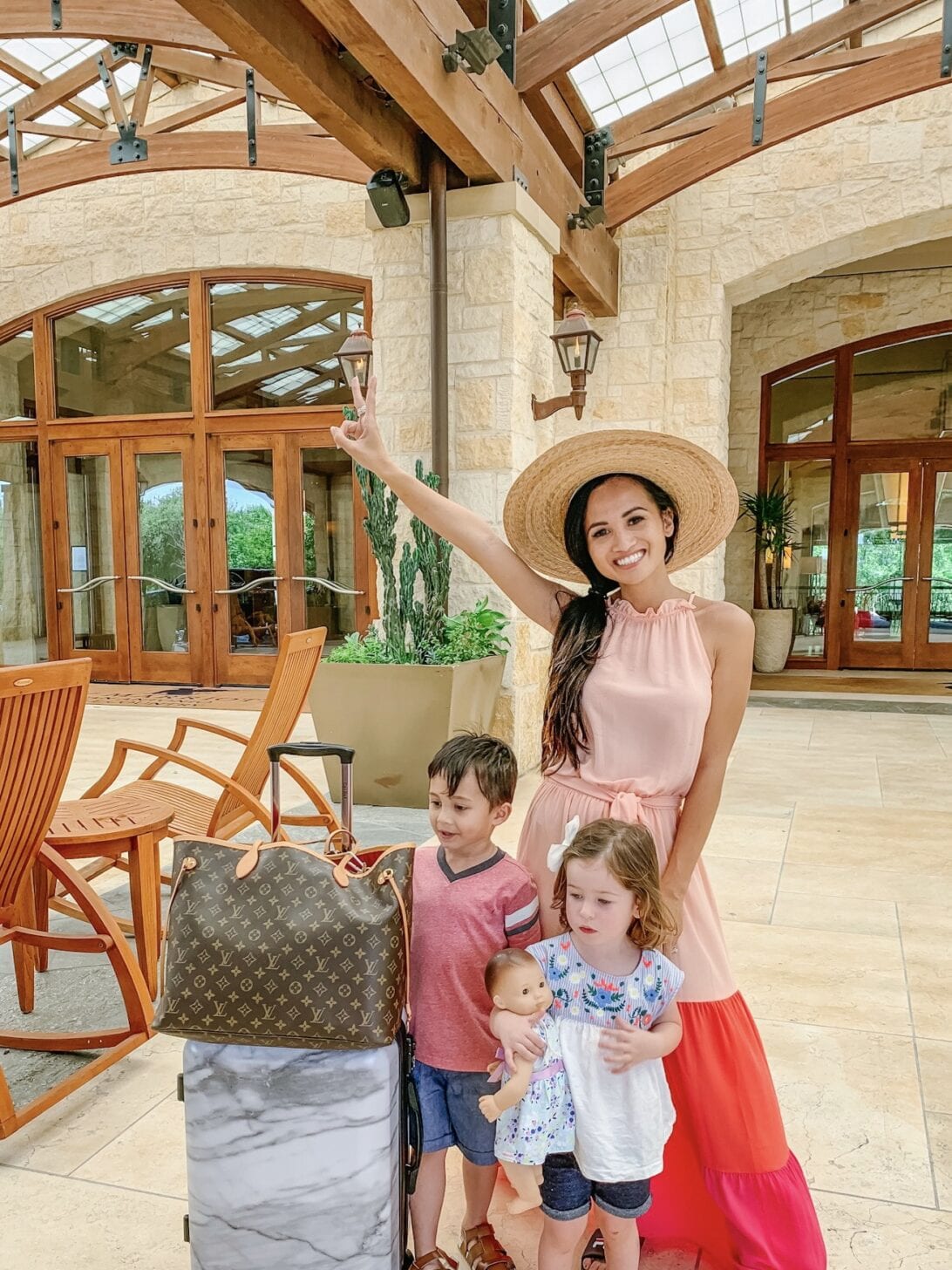 Where We Stayed:
Alright guys I don't know if I can say enough nice things about this resort. We stayed at the JW Marriot Resort in San Antonio and it was beyond my expectations. Driving up you see this huge beautiful hotel on top of a hill with the prettiest landscape and golf course. When you walk in the lobby overlooks a grand staircase and a huge sitting area with a big Texas size fireplace. Our rooms were big with our own private balcony overlooking the golf course and water park. The bathrooms had separate showers and a tub which is perfect if you have kiddos who prefer to take baths.
My favorite part though had to be all the activities they offered for the whole family. From a full arcade, game room, to a lazy river, a waterpar with several water slides, and even a designated pool area with cabanas for families complete with sandy beach area for kids to play in. Let me tell you first by saying I was never a fan of theme parks or waterparks, especially knowing how unsanitary it can be, but also how dangerous it could be with kiddos, but the JW Marriot Resort in San Antonio erased all my fears and anxiety as a mom. Never have I seen a place so well kept, so catered to families and kids, and even had water slides for the little kids, big kids, and adults. I felt like a kid again having so much fun with my little guy. He had the best time snorkeling, building sand castles, going down the water slides, and floating the lazy river with his friends. Honestly we could have floated that river all day because of how peaceful it was, and the kids sat still and enjoyed it too!
There was so much to do. I wish we had stayed longer because we didn't event get to touch on half of the water park or get to do all the activities like s'mores for the kiddos. But that means we will definitely be back, and i'm bringing my husband because I know he would enjoy playing a round of golf at their beautiful golf course. Thanks JW Marriot for the wonderful stay!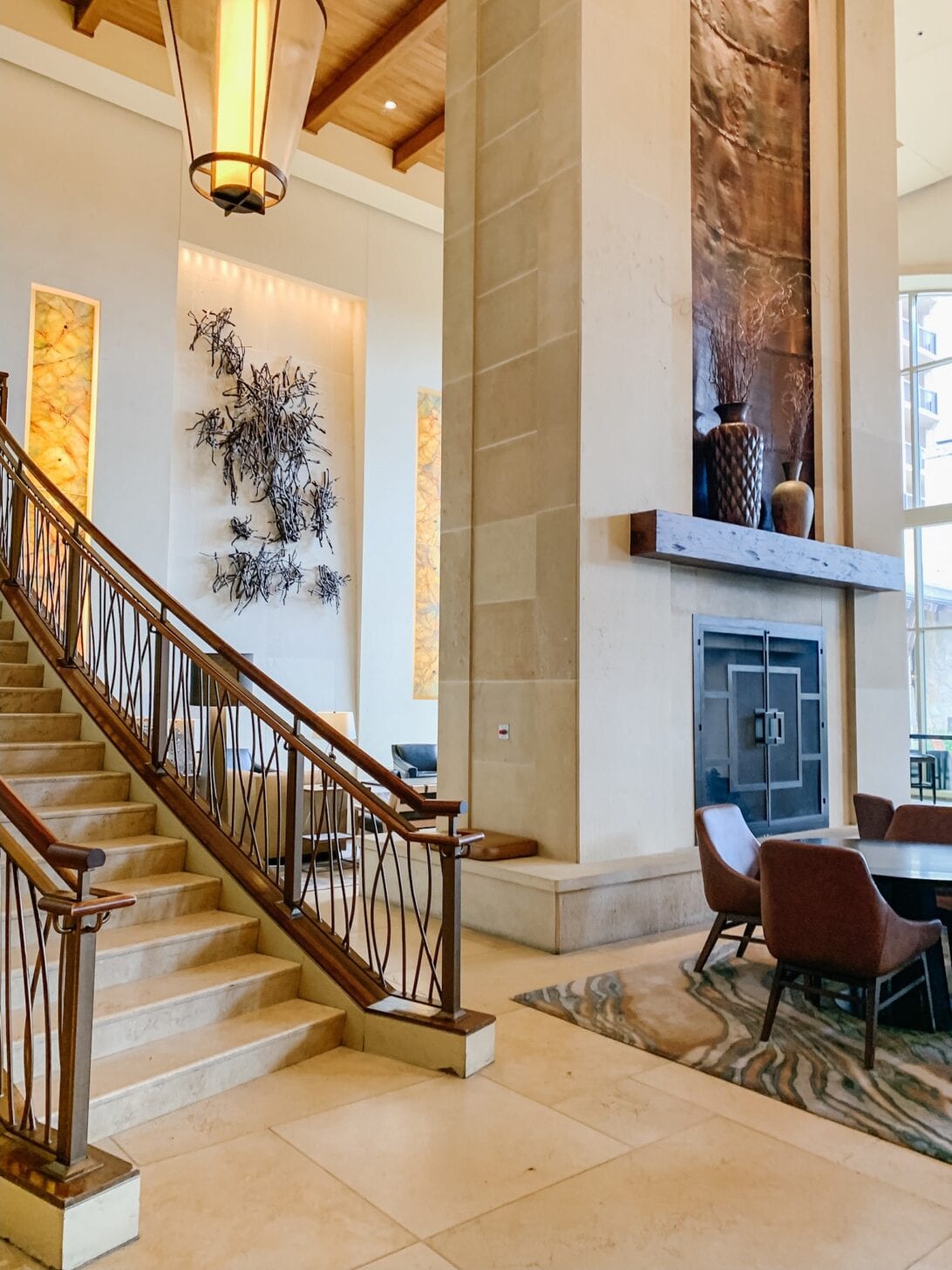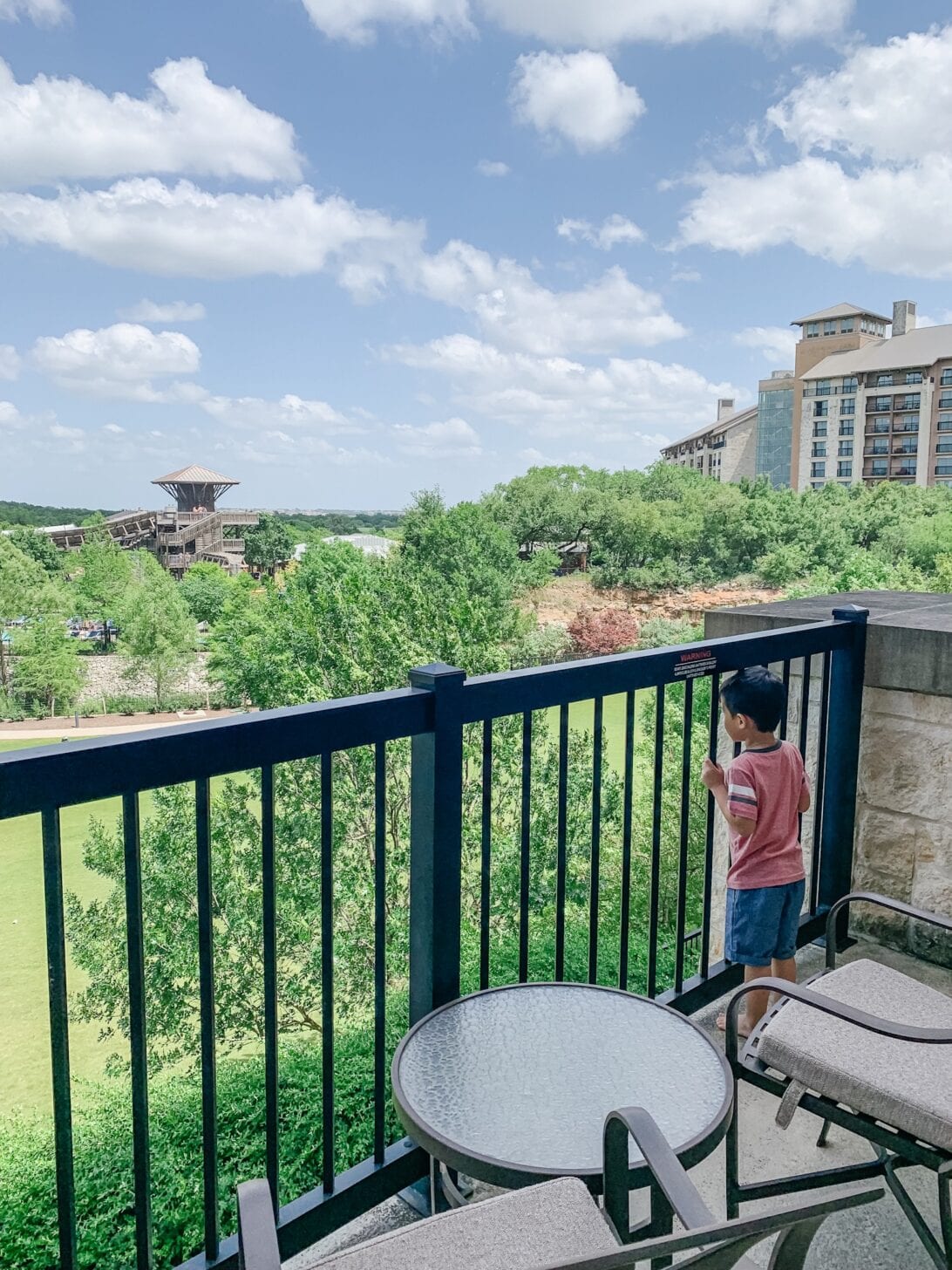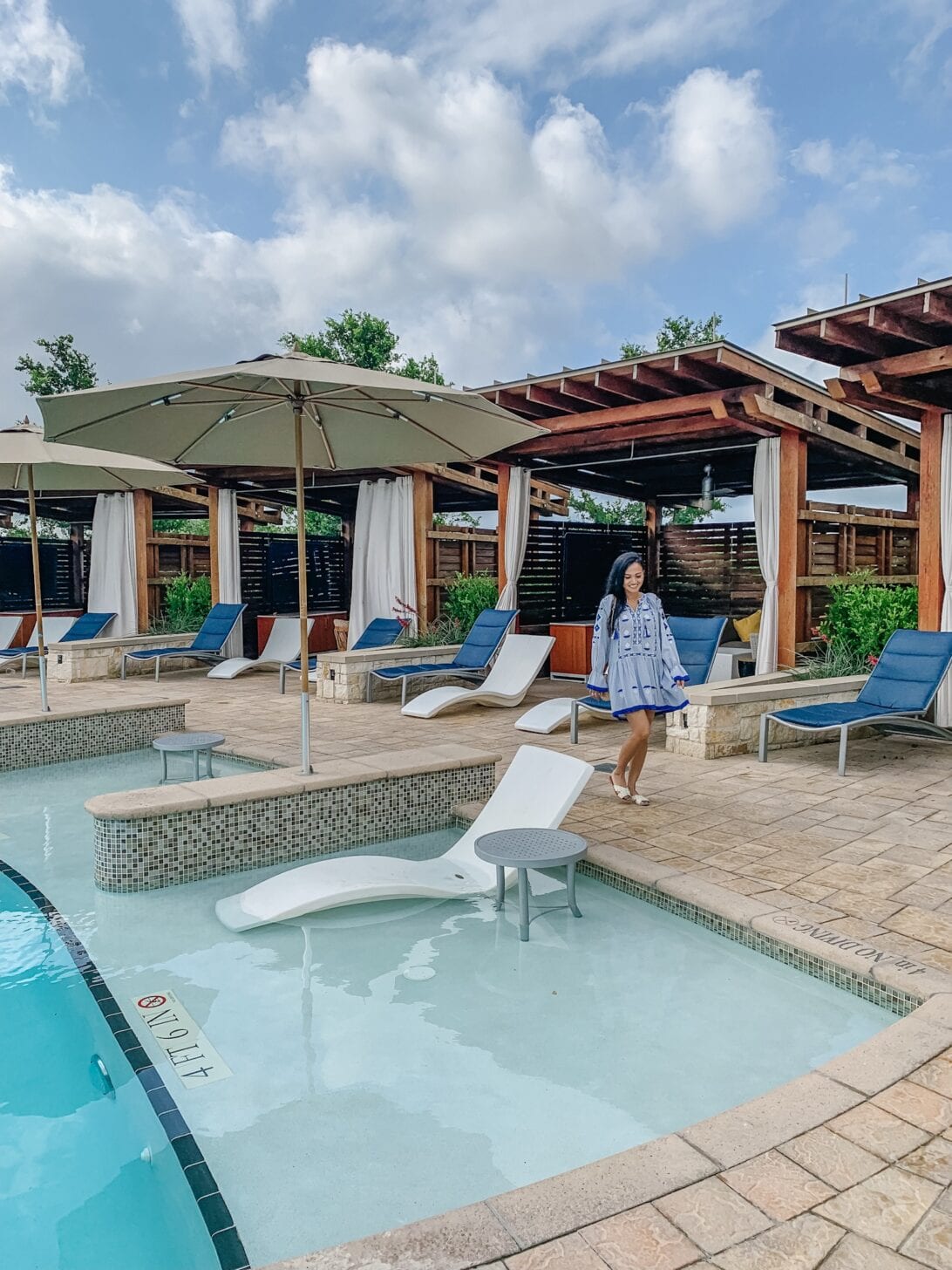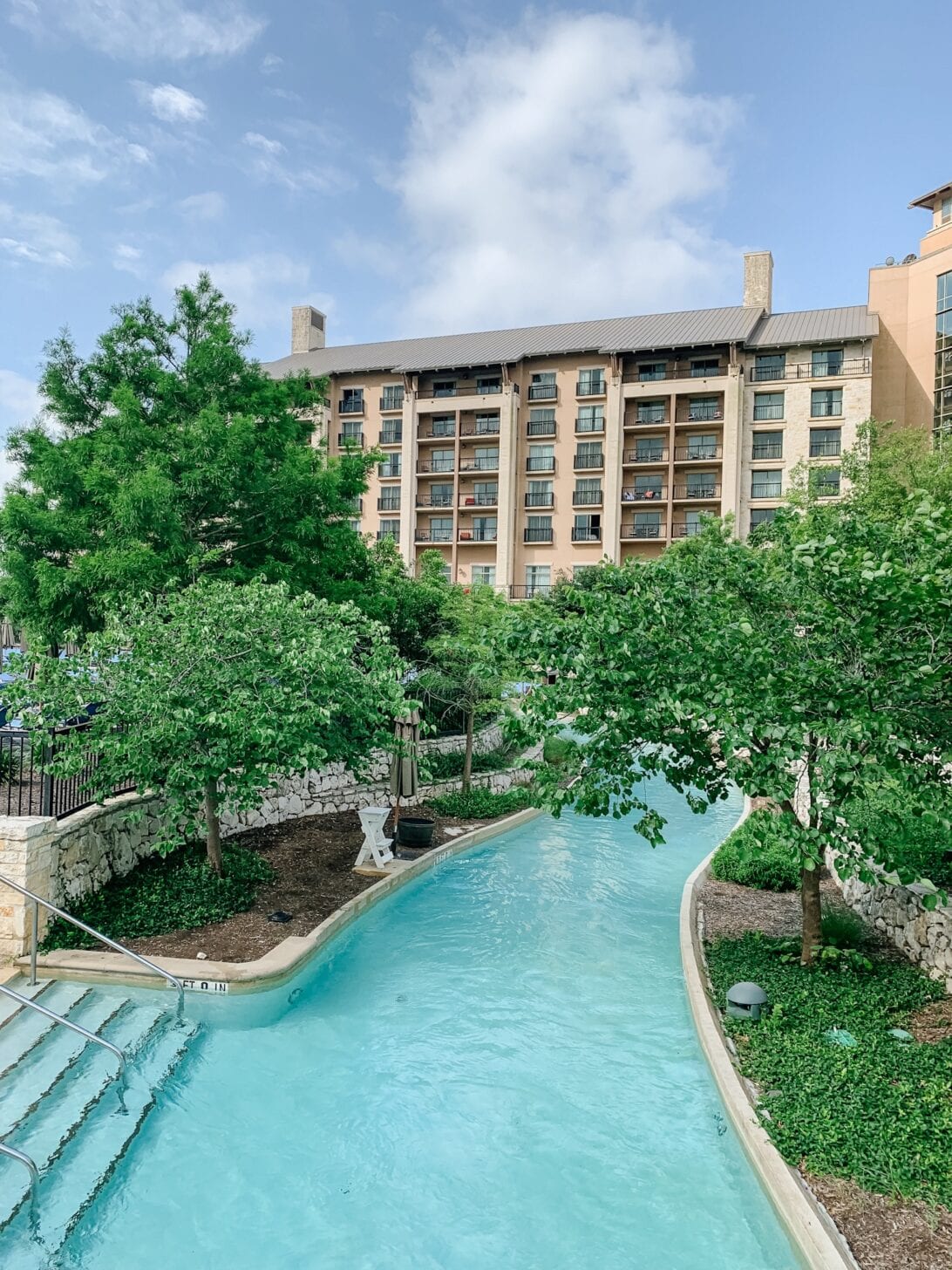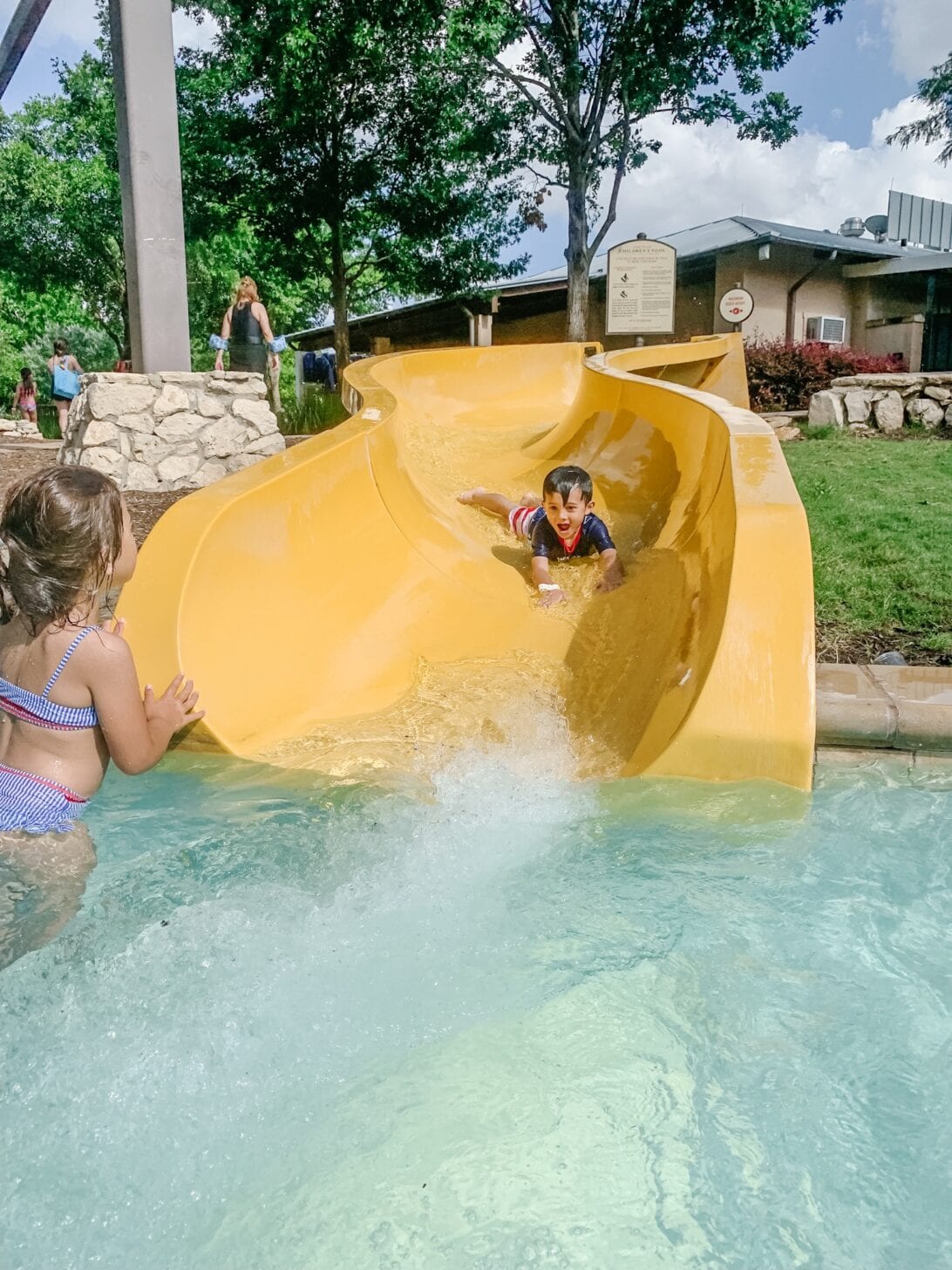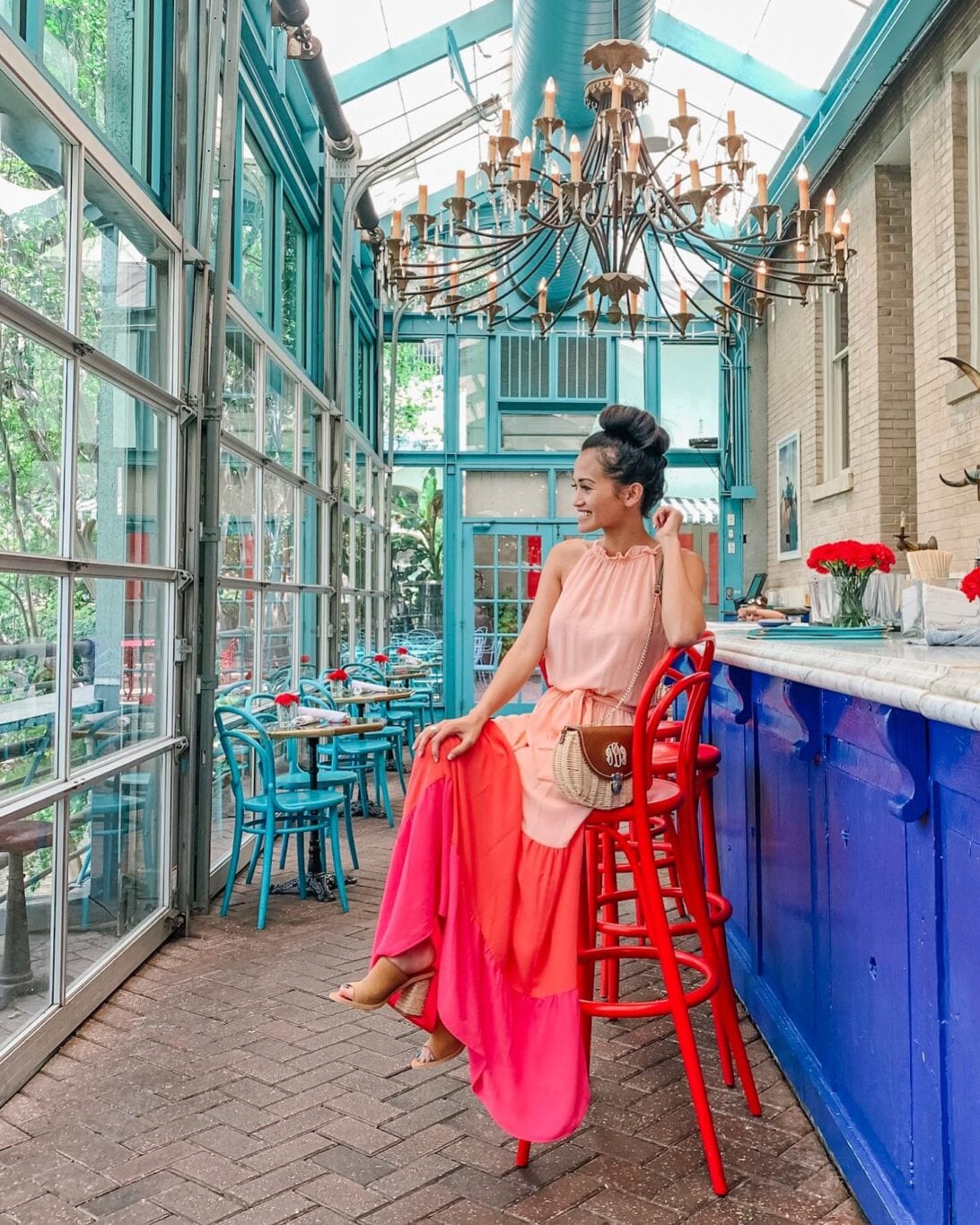 Where We Ate:
On our first day we went to Ocho on the River Walk to grab lunch. These place is not only beautiful with the best views of the River Walk but the food was really good too! The River Walk is a great place to find all types of restaurants for whatever you are craving. You can definitely spend a whole day there as well as visit the Alamo!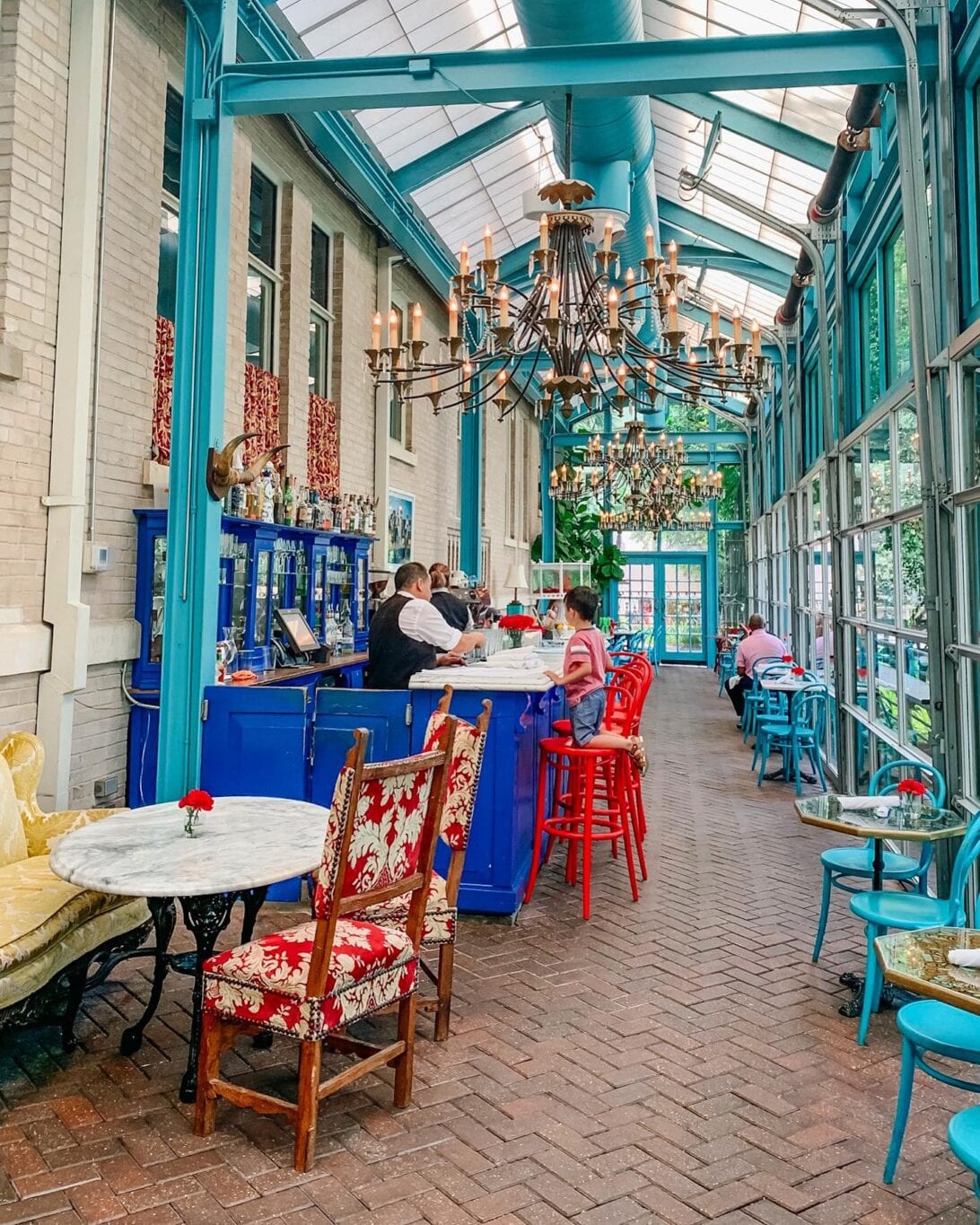 What We Did:
For our last day we decided to visit Six Flags Fiesta Texas. It has been a long time since I've been to Six Flags as a kid, so it was nice to be back with my own little guy. Jayden is four so we were able to ride half of the rides at Six Flags, and honestly I don't think I could have ridden anymore because we were exhausted from all the fun we had. If you saw my stories then you saw all our kids faces light up from getting to ride the roller coaster and the rides at Six Flags.
Tips for moms, come early right as they open. It is less crowded and isn't as hot. We also only had one stroller between the three of us to carry all of our stuff and it worked out perfectly. The two little ones took turns riding it when they got tired, and as moms we all took turns pushing the stroller and that allowed the other moms to have their hands free to wrangle their kiddos if need be. Also we brought little snacks and water bottles for the kids, but we also ate lunch there too. They had a good deal on the kids meal and I bought a $20 refillable souvenir drink cup that me and Jayden shared. It was definitely worth it because we drank a ton to keep hydrated.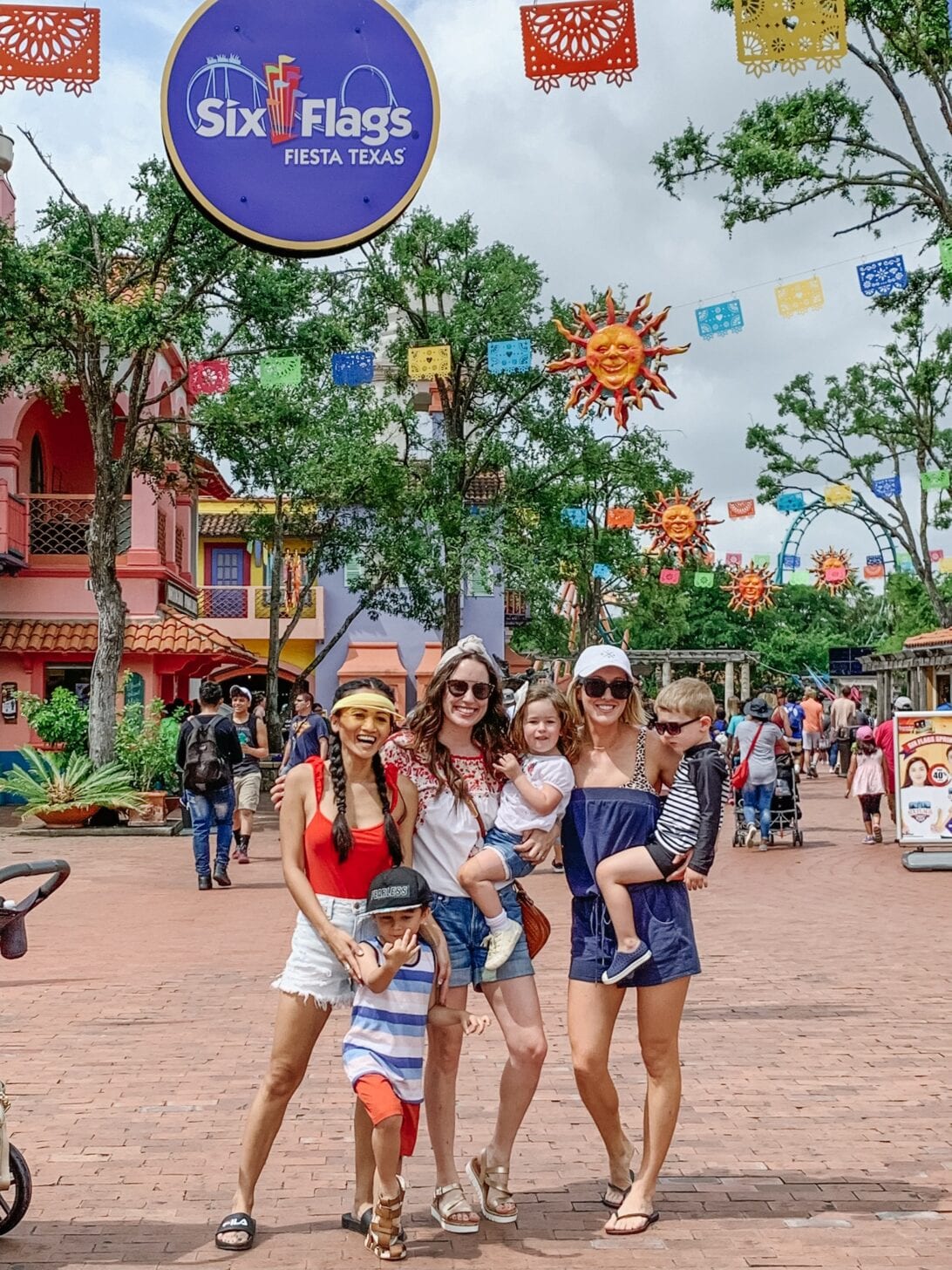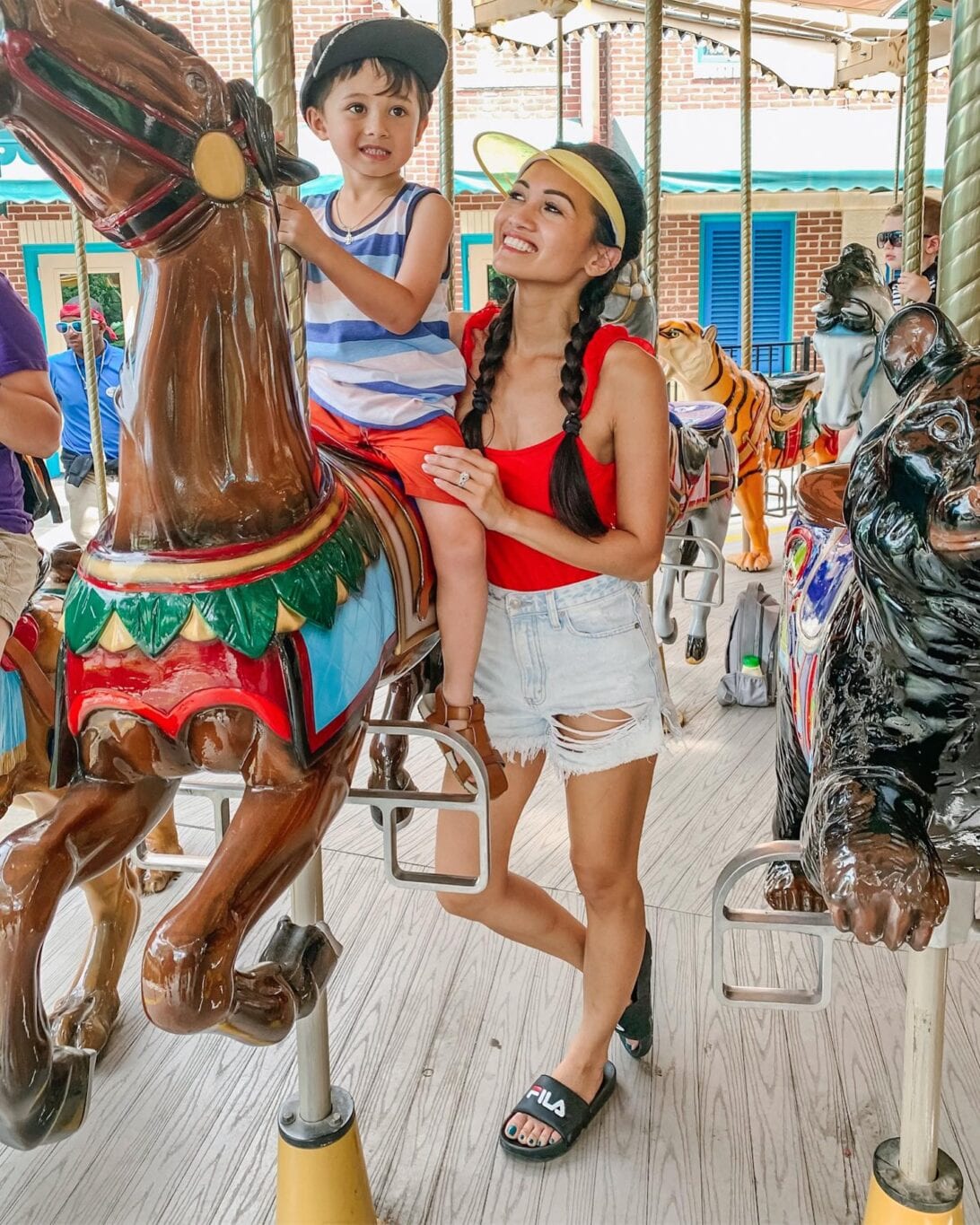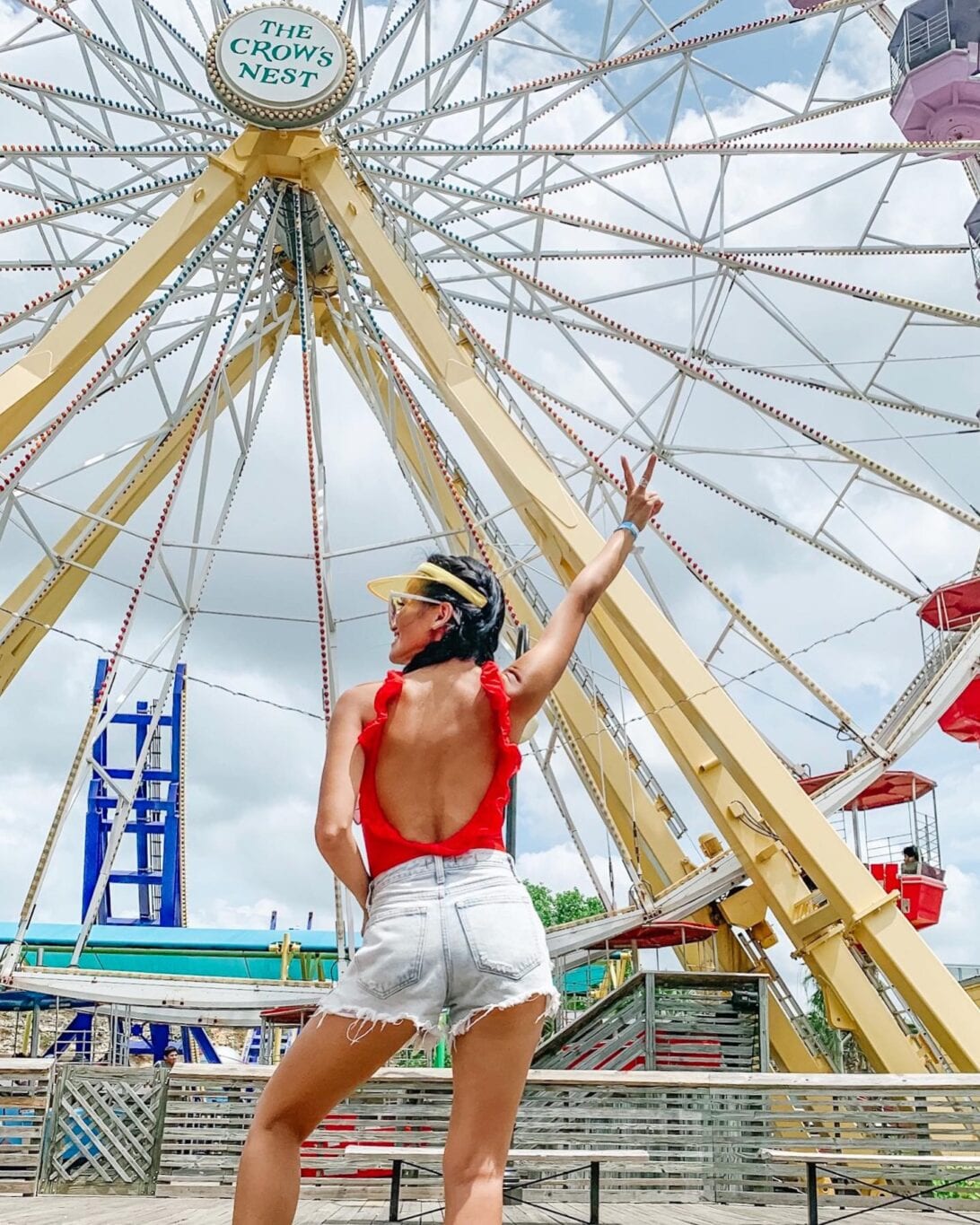 SHOP MY OUTFITS:

So if you are thinking about adventuring out with your mini for a little mommy and me trip, I highly recommend San Antonio. It was less than a four hour drive for me and Jayden, and we had the best time on our drive there. Jayden didn't even take a nap. We just talked and listened to music the whole time and it was nice to just bond and enjoy the drive. If you need tips on how to entertain a toddler on road trips without iPads or iPhones check out my post here. For more on what to do or see in San Antonio check out this site here. Thanks for stopping by!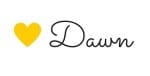 P.S. Subscribe for weekly newsletters so you never miss a single post!