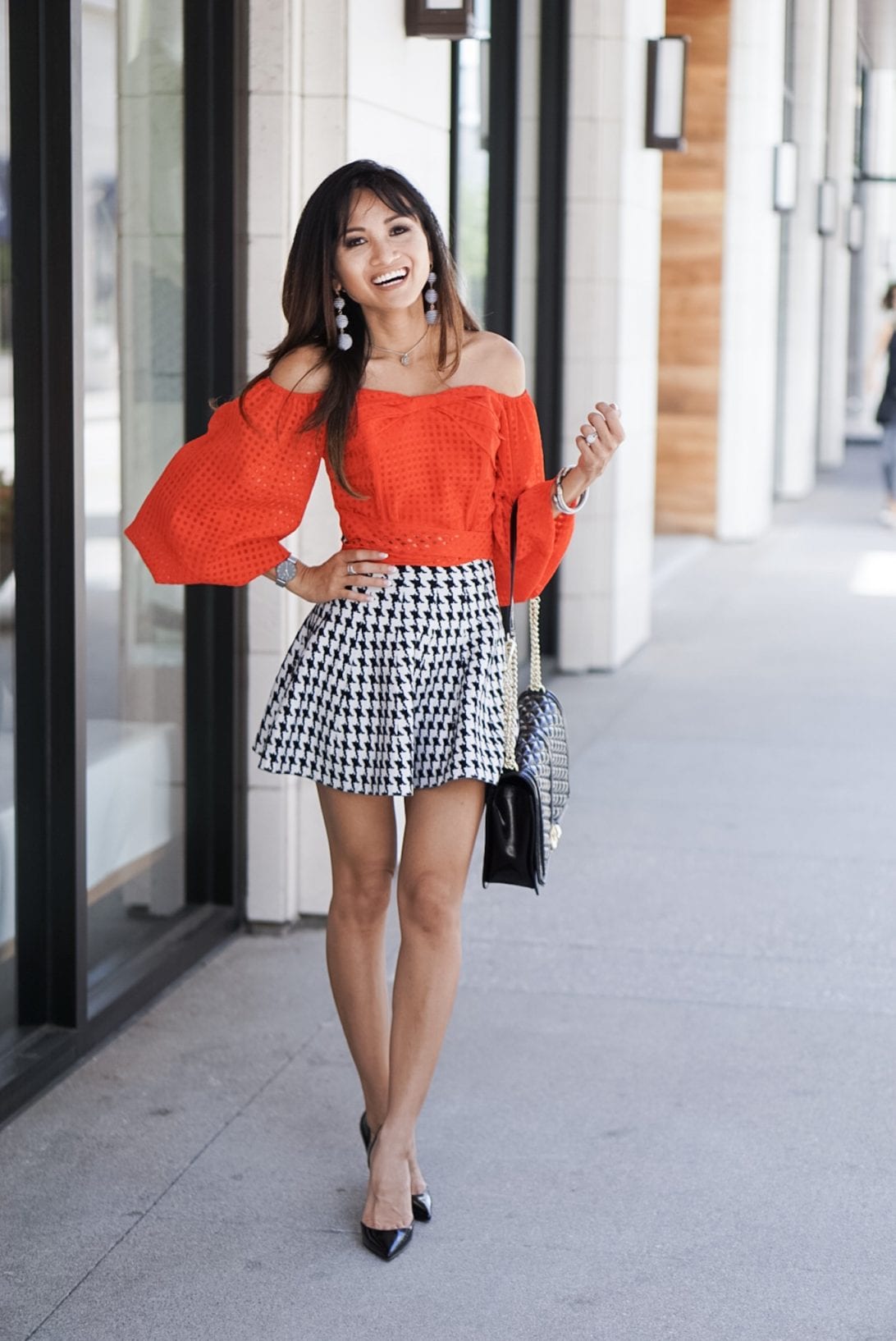 I remember one of my very first post during my pregnancy I contemplated the issue of being a stay at home mom or being a working mom (view post here). Little did I know before having a child that no matter what kind of mom you were it's all work. It took me a year after staying home for a couple of months, then working full time for a couple of months, to realizing that neither option worked for me. But during that year, my little mom blog began to grow, and it became my little business. Eventually it became a good source of income to where I was able to focus on it and work from home. But I am not a stay at home mom.
I am no homemaker. I do not find joy in all the homemaker duties. In fact I invest in my business so I can hire help to help me with watching Jayden or with things around the house. My work allows me to be at home, but stay at home mom is not my job. And there are plenty of moms just like me who work from home, who have jobs that allow them to work from home. They are more than just stay at home moms they are beauty guru's, consultants, boutique owners, mom bosses, & momprenuers!
I commend those who are just stay at home moms, who are homemakers, because is a selfless and sometimes thankless job. I wish I could say I could do that job, but as much as motherhood has changed me, it doesn't change the fact that my dreams call me else where. I am a mom, I am a wife, but I am also a business owner and an entrepreneur. I shouldn't have to feel guilty because I choose not to have at typical 9-5 corporate job. I shouldn't feel guilty because I need help when it comes to taking care of my child. And I shouldn't feel guilty for not finding satisfaction with staying home and "keeping" the house. Being a mother doesn't mean you have to choose between staying at home and a homemaker, or working full time and being away from your child. You can make your own choice, and you can pave your own path. And what ever you choose it doesn't make you any less or more of a mom. Do what makes you happy, and follow what calls your heart. God gave each of us our own purpose, and it is not a purpose that is defined by societies standards.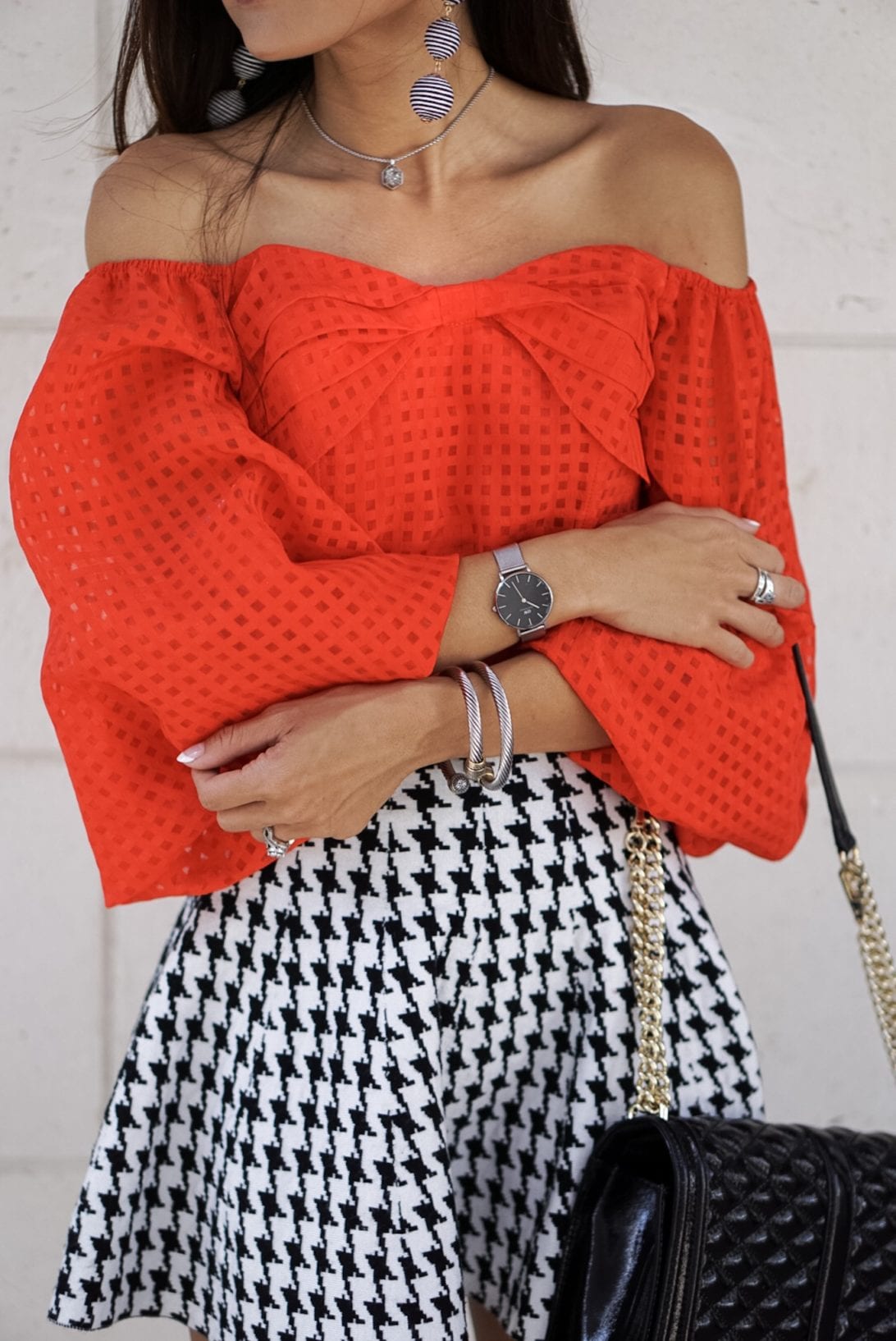 How adorable is this red off the shoulder tie waist top from Blush and Stone Boutique? It is on sale for only $25! There is only a few sizes left so get it before it sells out! Also this houndstooth skirt is the same skirt I wore here, but I just flipped it inside out. How cool is that?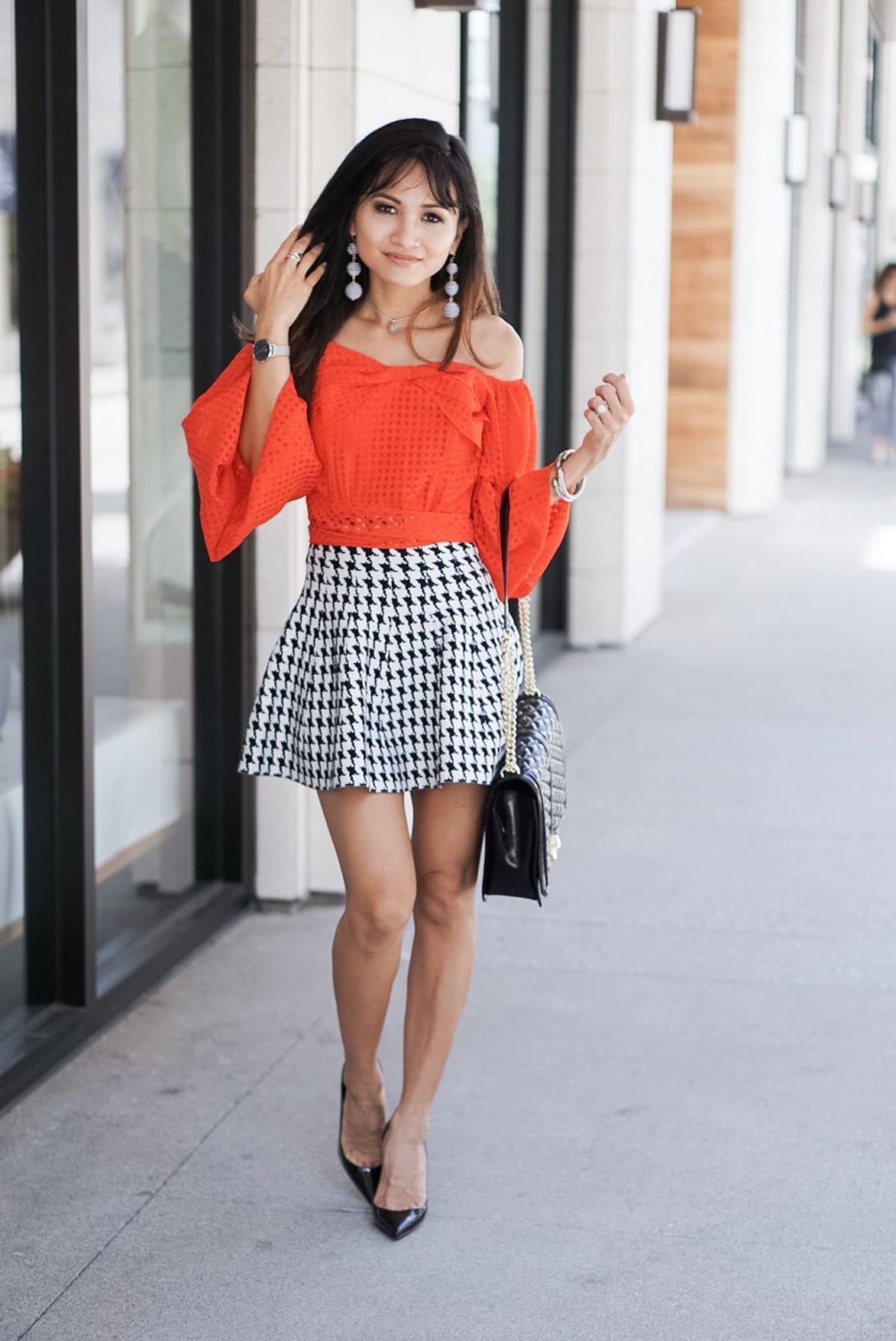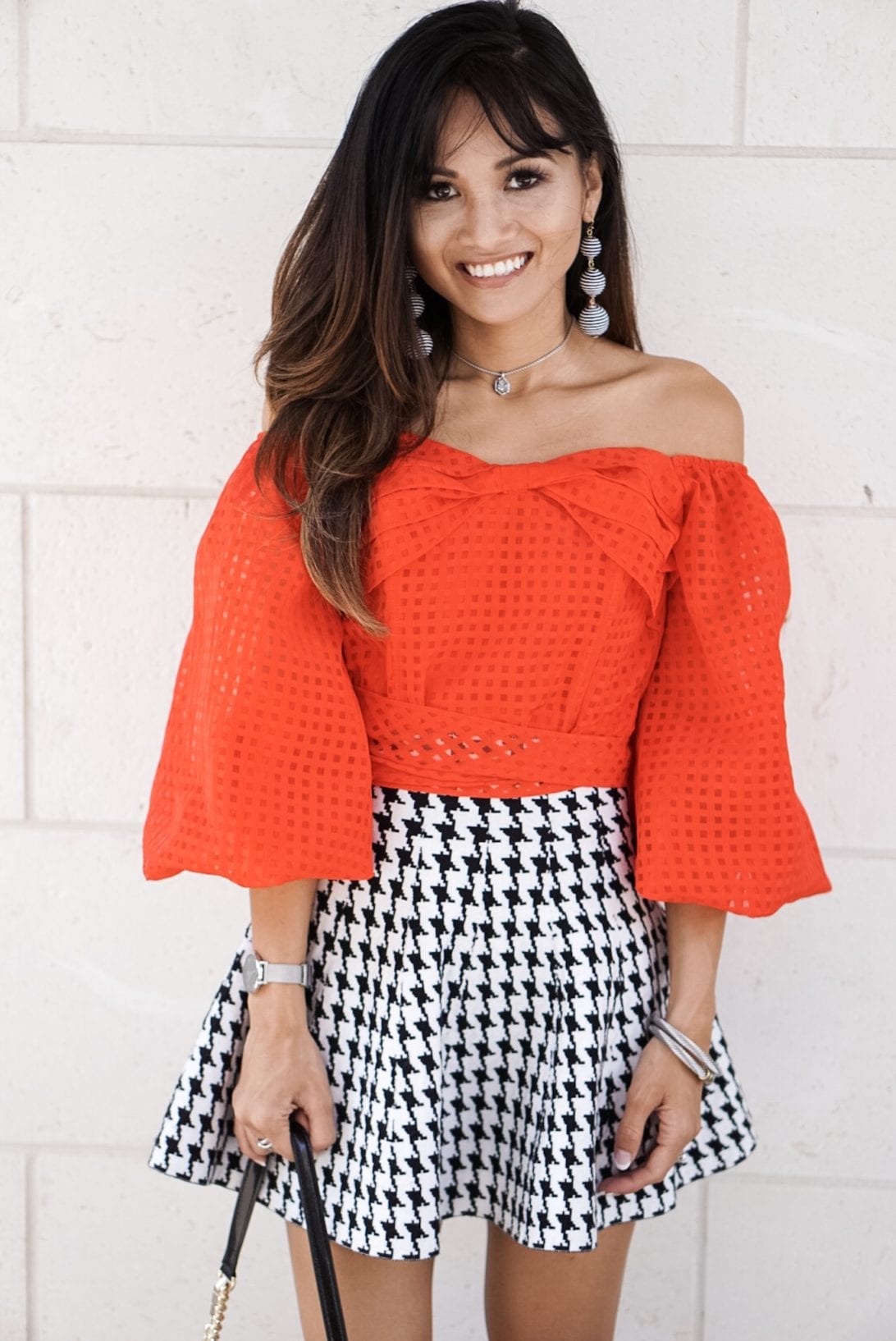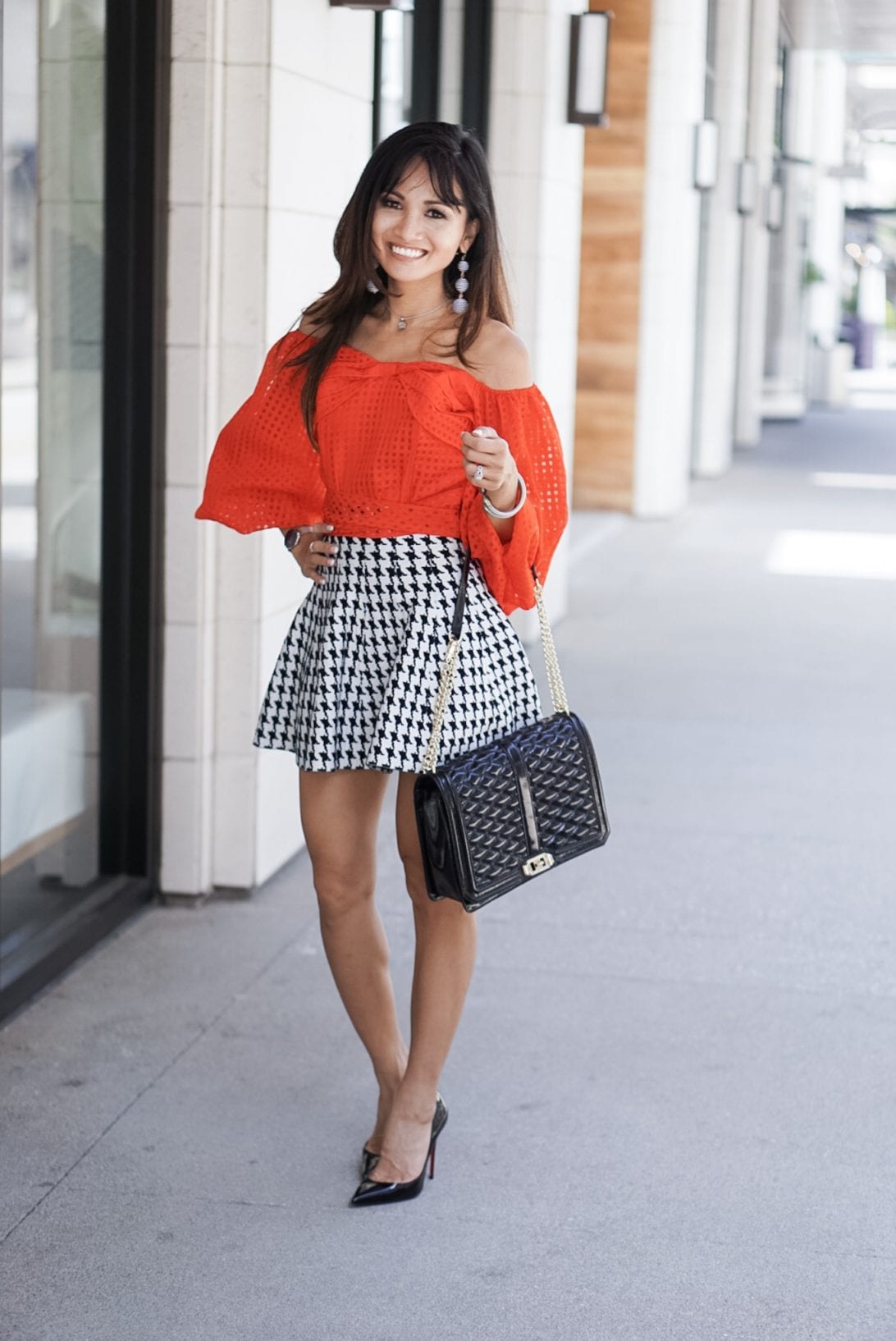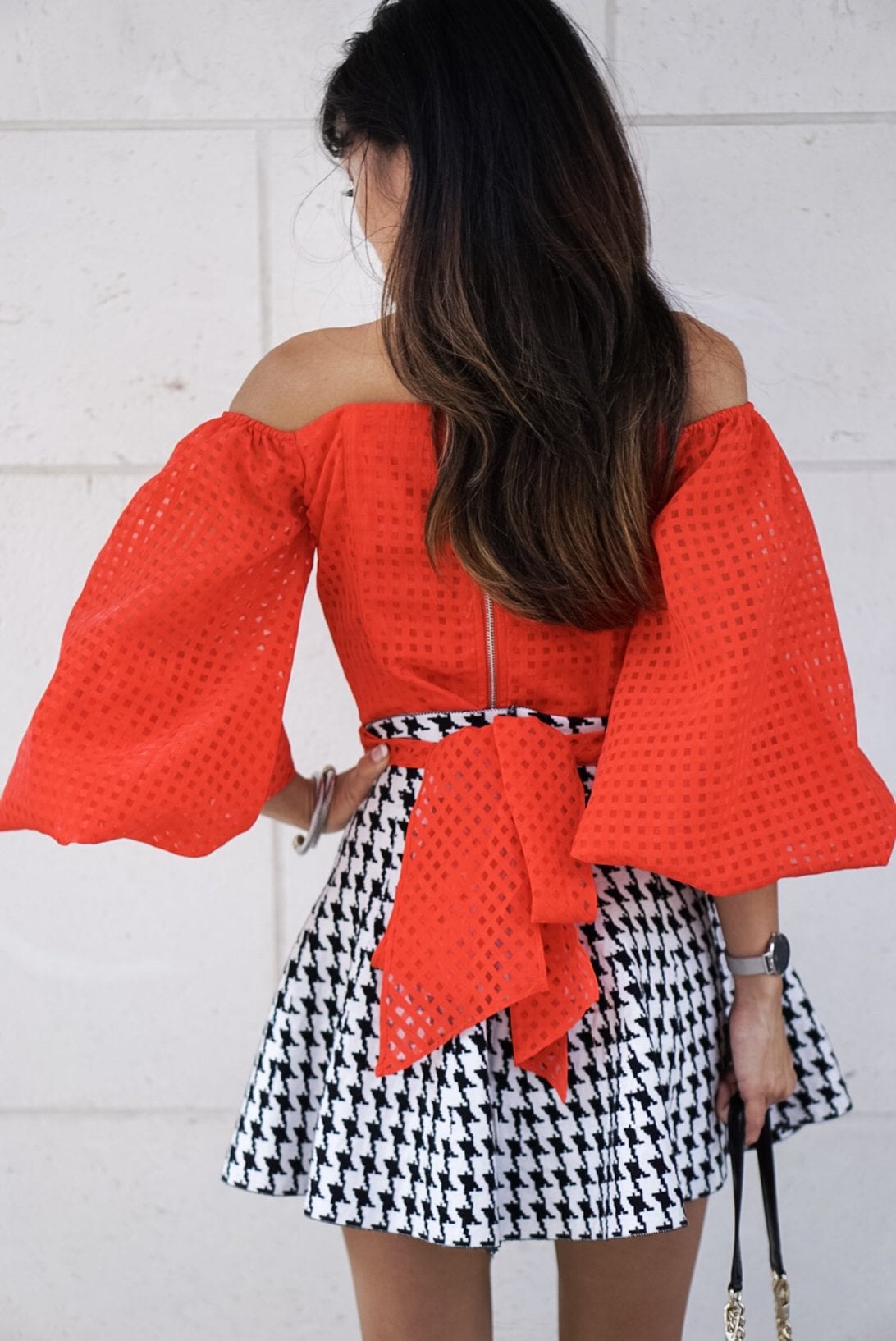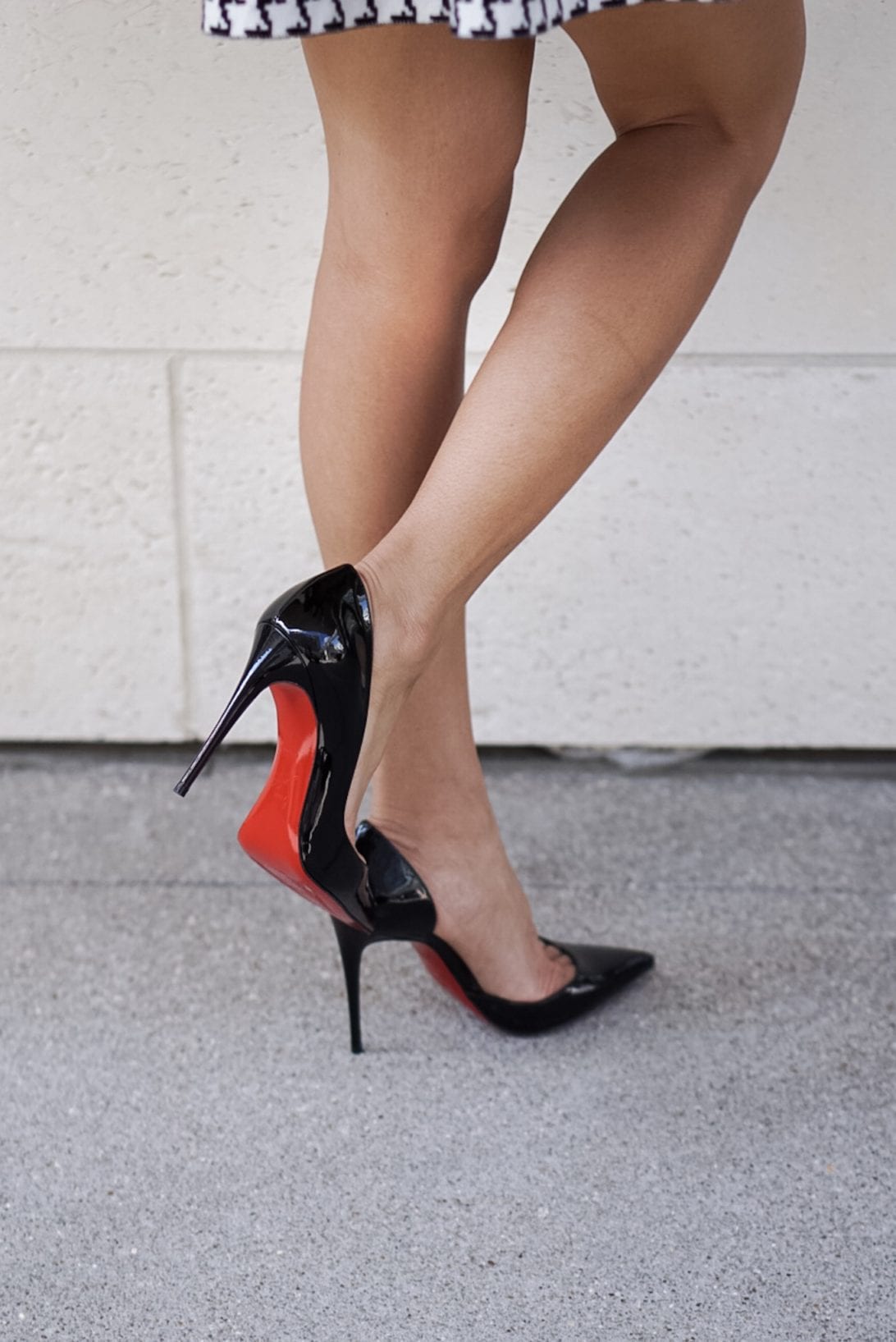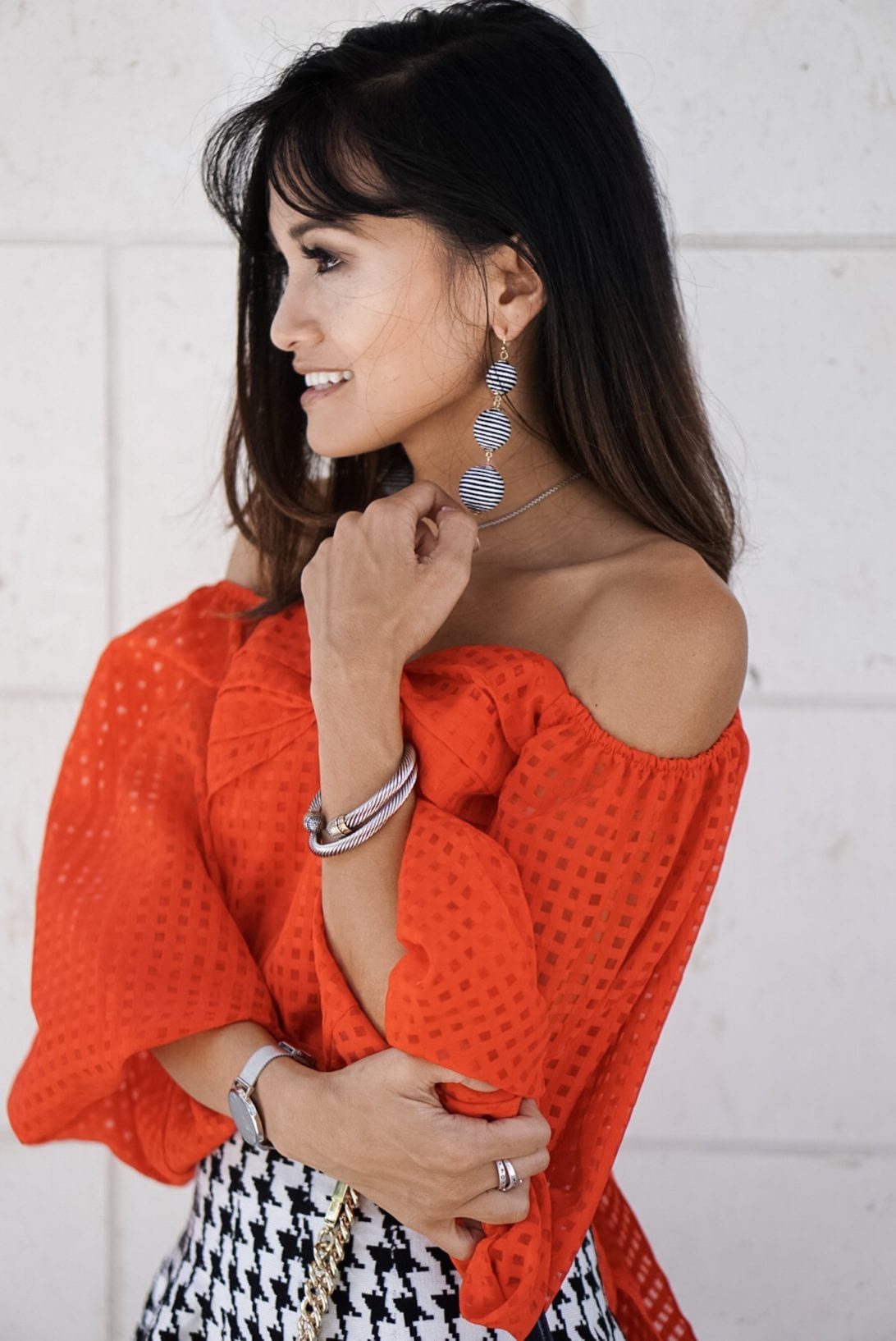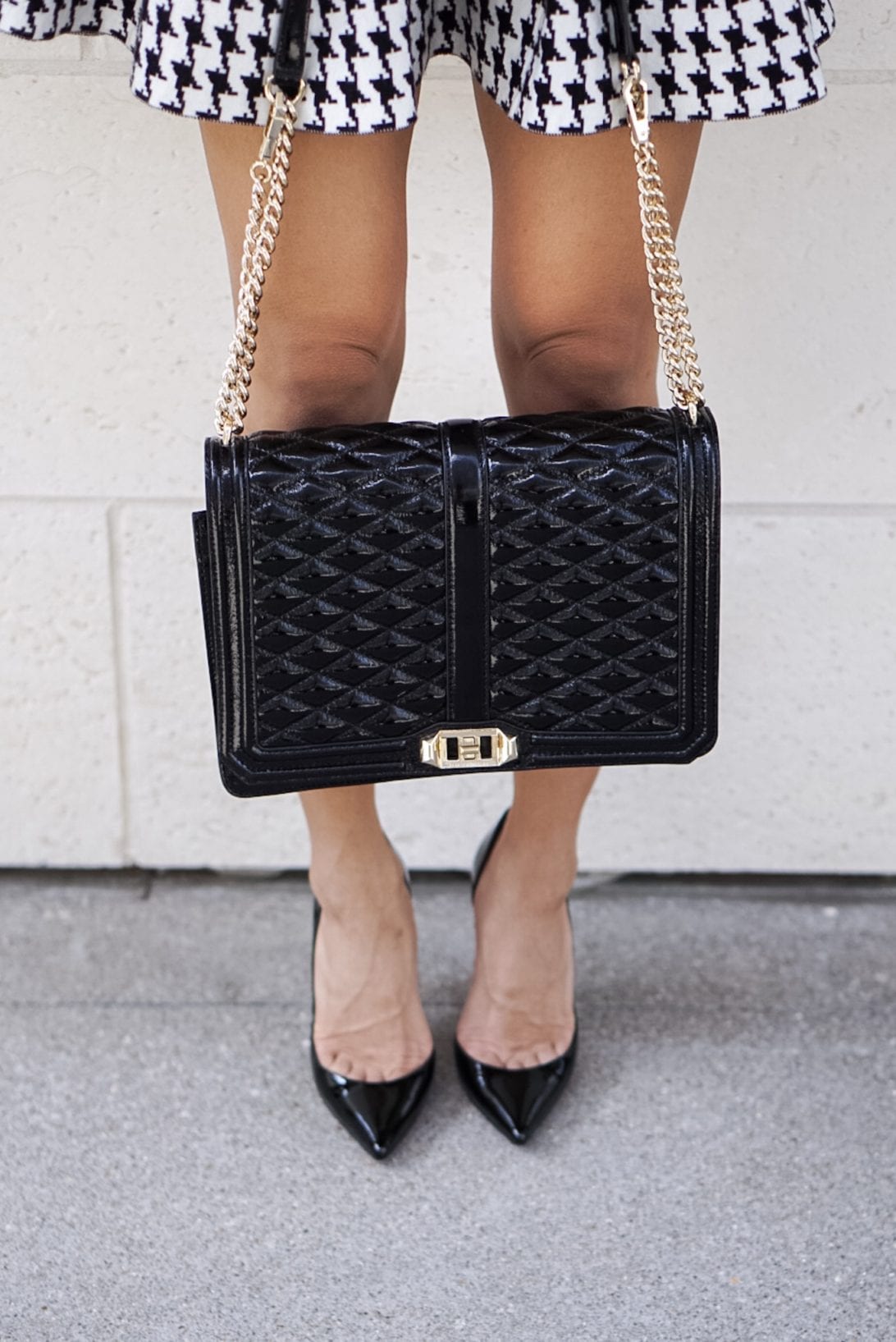 SHOP THIS LOOK:

Thank you for taking the time to read what has been heavy on my heart lately. I hope to inspire moms to live a guilt free life and to pursue the happiness is in their hearts.
P.S. Subscribe for weekly newsletters so you never miss a single post!