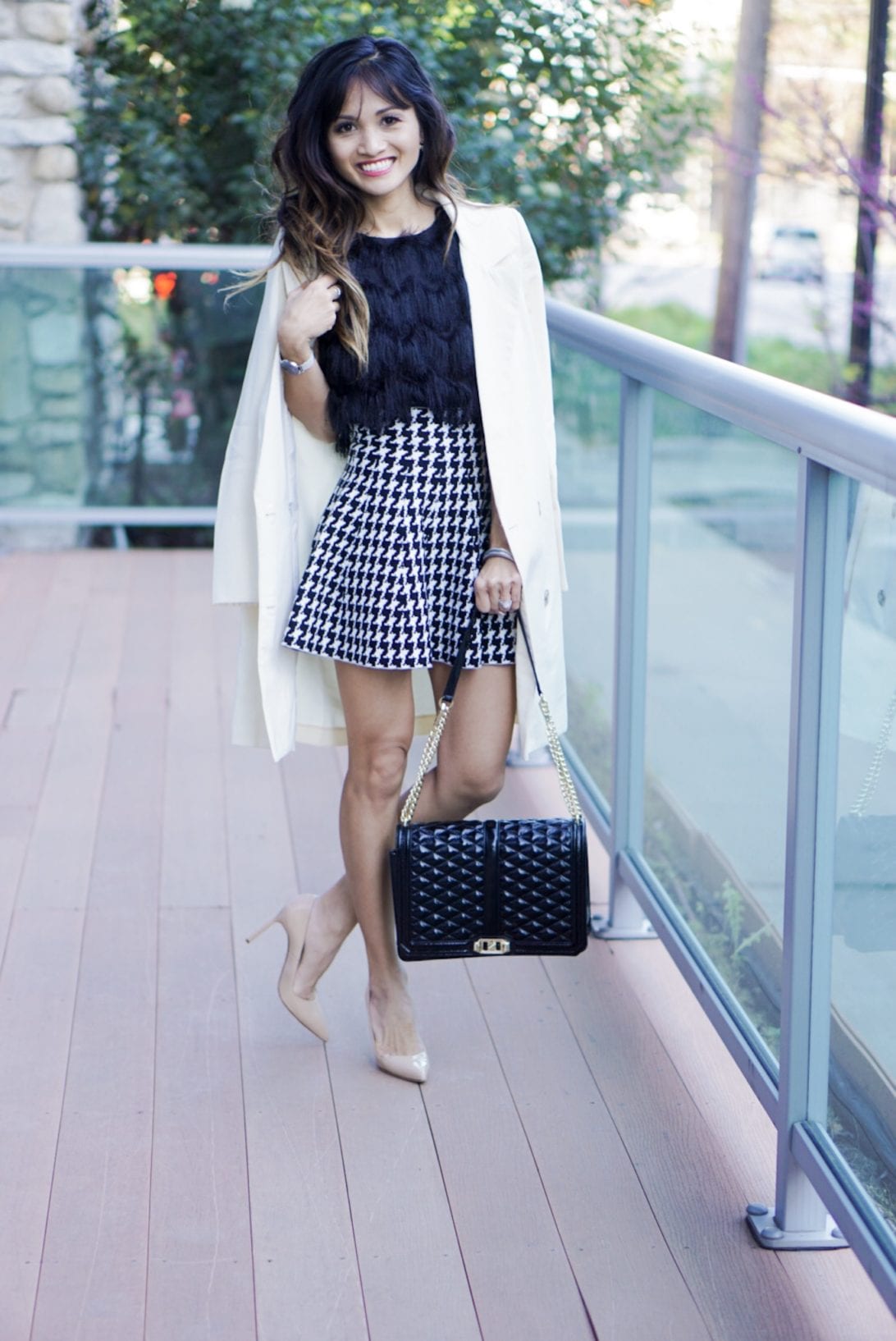 Happy Monday everyone,
First of all, I hope everyone had a great weekend with their family! Secondly, thank you everyone who entered in the Lane201 Boutique and Amazing Lash giveaway, the winners are listed at the end of this post. And last but not least, thank you everyone who helped me reach 20k+ on both my Fitness and Fashion Instagram accounts! For my last 10k milestone I shared 10 THINGS YOU DON'T KNOW ABOUT ME, but this time I am doing something different and sharing 20 tips for the best Instagram post. Plus I am giving you a chance to win a gift card for you and your bestie to shop and one of my favorite stores! Remember when I said there is no secrets to growing your Instagram just THE UGLY TO TRUTH, well they are also tips to creating a great Instagram post that will get you reposted by big brands, garner tons of likes, and in turn grow your following! So check out my 20 tips for the best Instagram post, plus this houndstooth skirt outfit, and don't forget to enter in the giveaway below!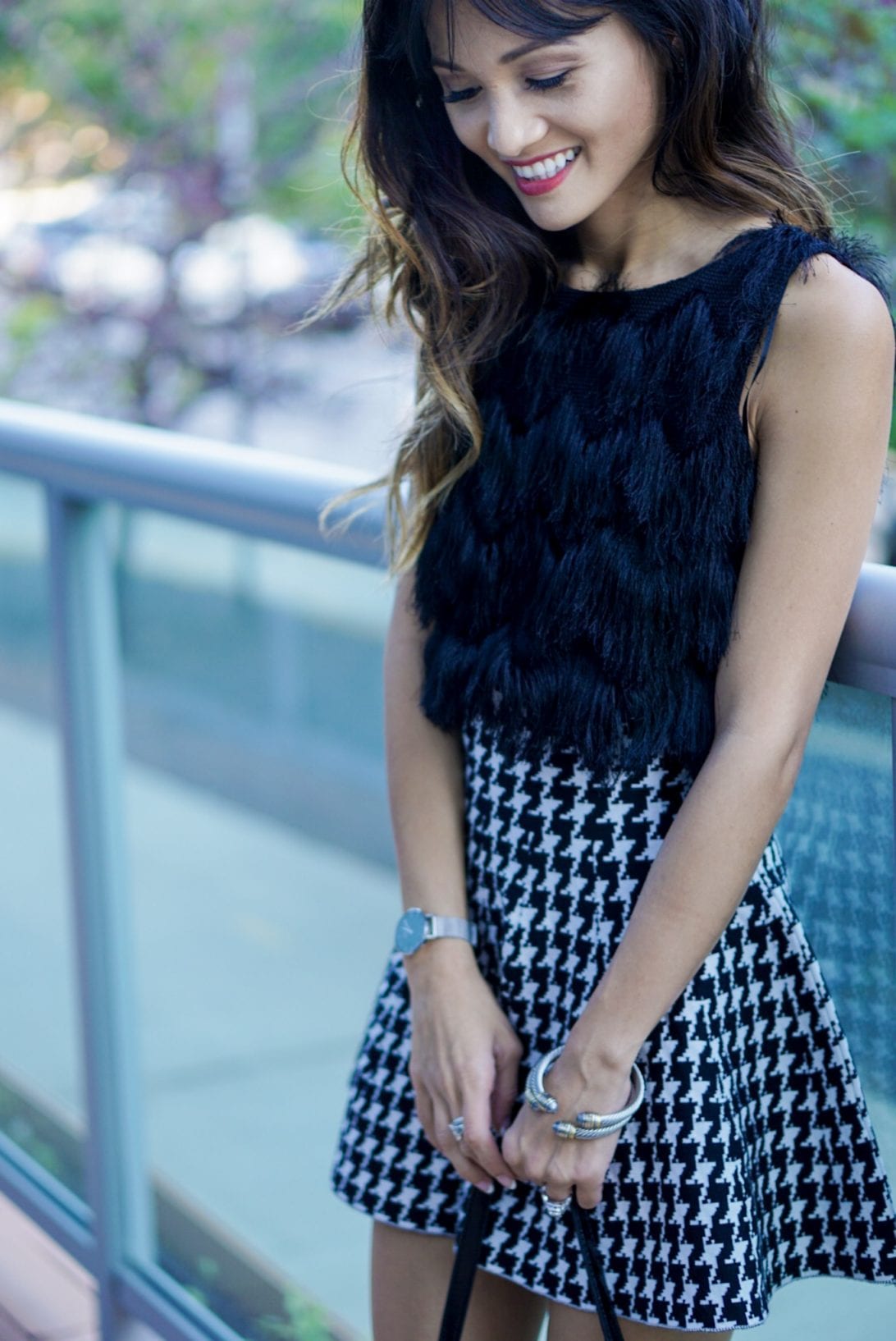 20 Easy Tips for the Best Instagram Post
1. Clean your lens
 I tend to always get dirt on my iPhone lens, especially when you have a kiddo, as simple as it seems we tend to forget sometimes we accumulate dirt and dust on our iPhone lens, and cleaning your lens will make a world of difference when taking your photos. 
2. Use natural light
Try to take your photos during the day, using natural light from your window for flat lays or when taking selfies is always best.
3. Stay away from direct sunlight that cause harsh shadows
4. Use a neutral back drop like a blank white wall
5. Spice up your Instagram feed by using a colorful mural wall for your backdrop
6. Add flowers to your photos
Whether you are carrying flowers, taking pictures next to a cherry blossom tree, or have flowers in your flat lay, flowers make a perfect photography prop.
7. Take different angles
Move with your camera to capture different angles to share your own perspective. This keeps your photo from being boring and like everyone else. 
8. Make a move
Whether you are jumping, walking, or twirling, these photos are a great way to add life to your photos.
9. Throw in a laugh
Everyone loves a laugh, even if it is staged or genuine, these photos always get tons of likes.
10. Get detailed shots
Detailed shots of your outfit are the most reposted photos from brands so don't be afraid to take some snapshots of those  sleeves or cool new shoes.
11. Take a selfie
Whether it's a mirror picture, a downward shot of your outfit, or a close up of your gorgeous makeup, everyone loves a good selfie.
12. Take multiple shots
For every good selfie that makes it to Instagram, there were at least twenty that didn't. It's always good to have multiple options to choose from. 
13.  Use an editing program to edit your photos
I use the Lightroom App for almost all of my photos to edit.
14. Brighten and saturate your photos
Bright color photos will stand out in your Instagram feed.
15. Use the "Rule of Thirds" when centering your photos
16. Take a trip
Travel pictures make great Instagram photos, and always get tons more likes.
17. Capture your audience with a great caption
Tell a story, a funny joke, or ask a question that gets your audience to engage with you. 
18. Tag location and brands in your photos
Grow your audience by reaching more people through using location tags and tagging brands. Plus you never know you just might get reposted. 
19. Invest in a good camera
For professional looking photos investing in a good camera and lens is key. I have this camera and use this lens for my pictures.  Stay tuned for my post on cameras every blogger needs!
20. Use 30 hashtags
Hashtags are a great way to get discovered and to reach a larger audience. 30 is the max hashtags you can use, so use them all to reach more people!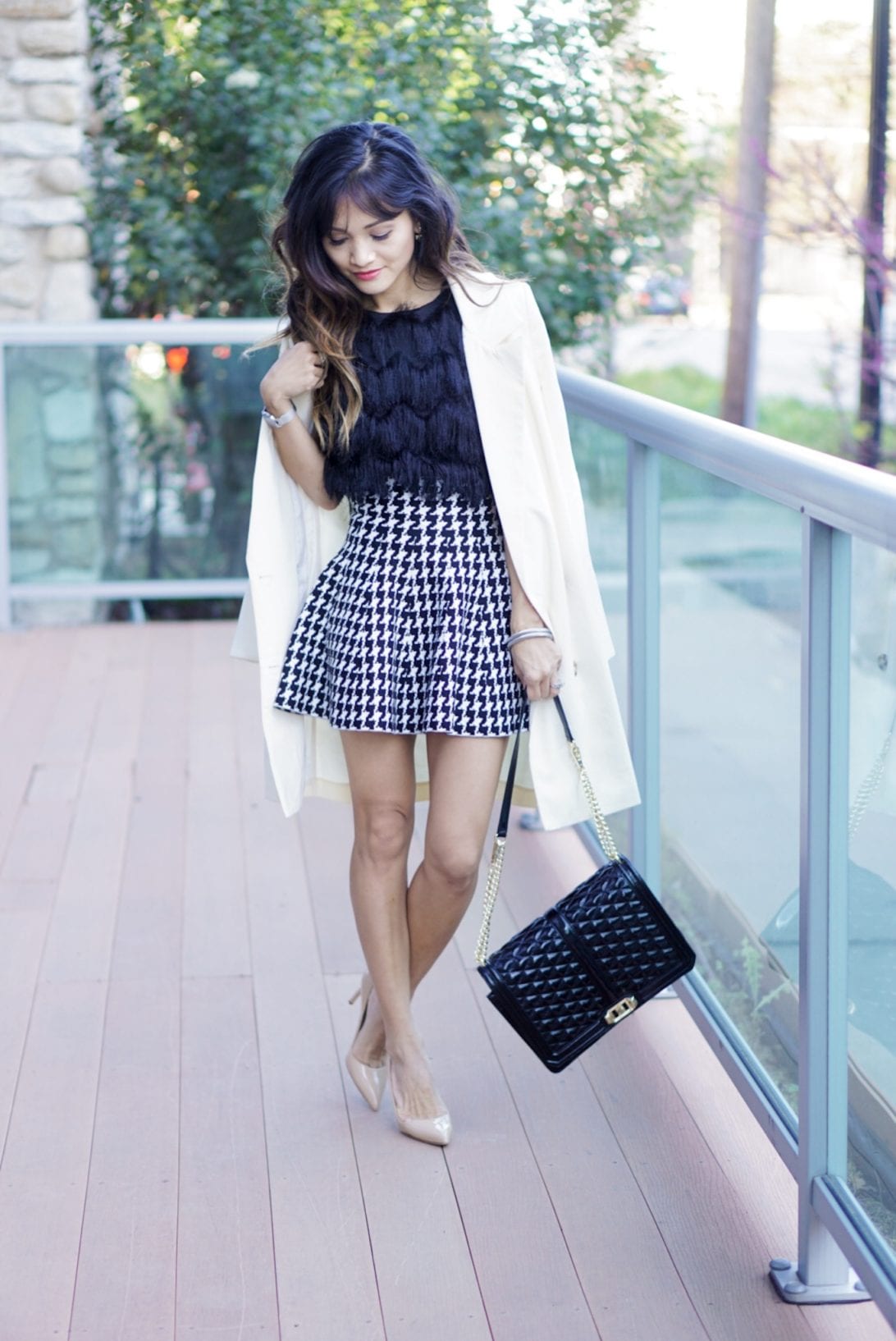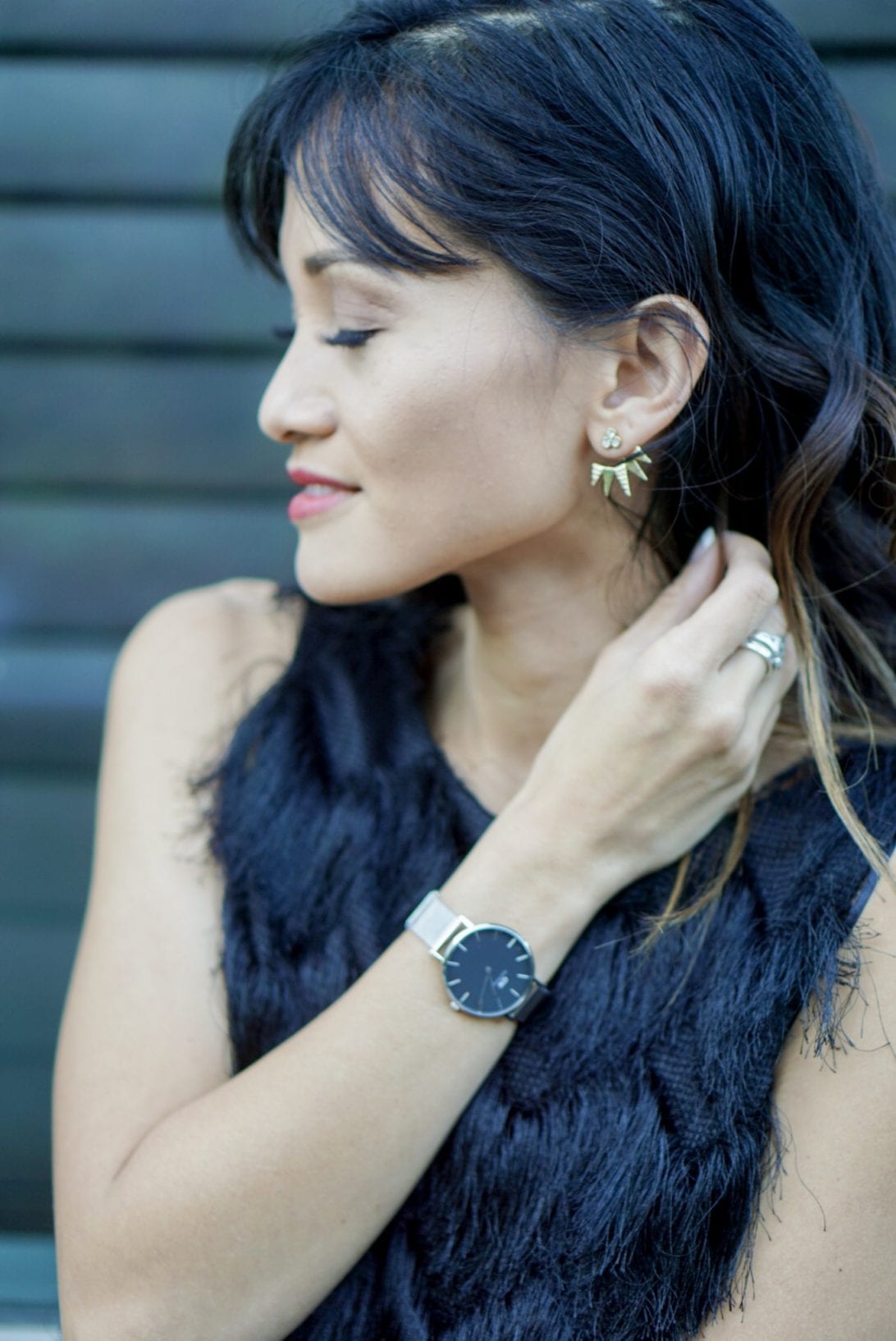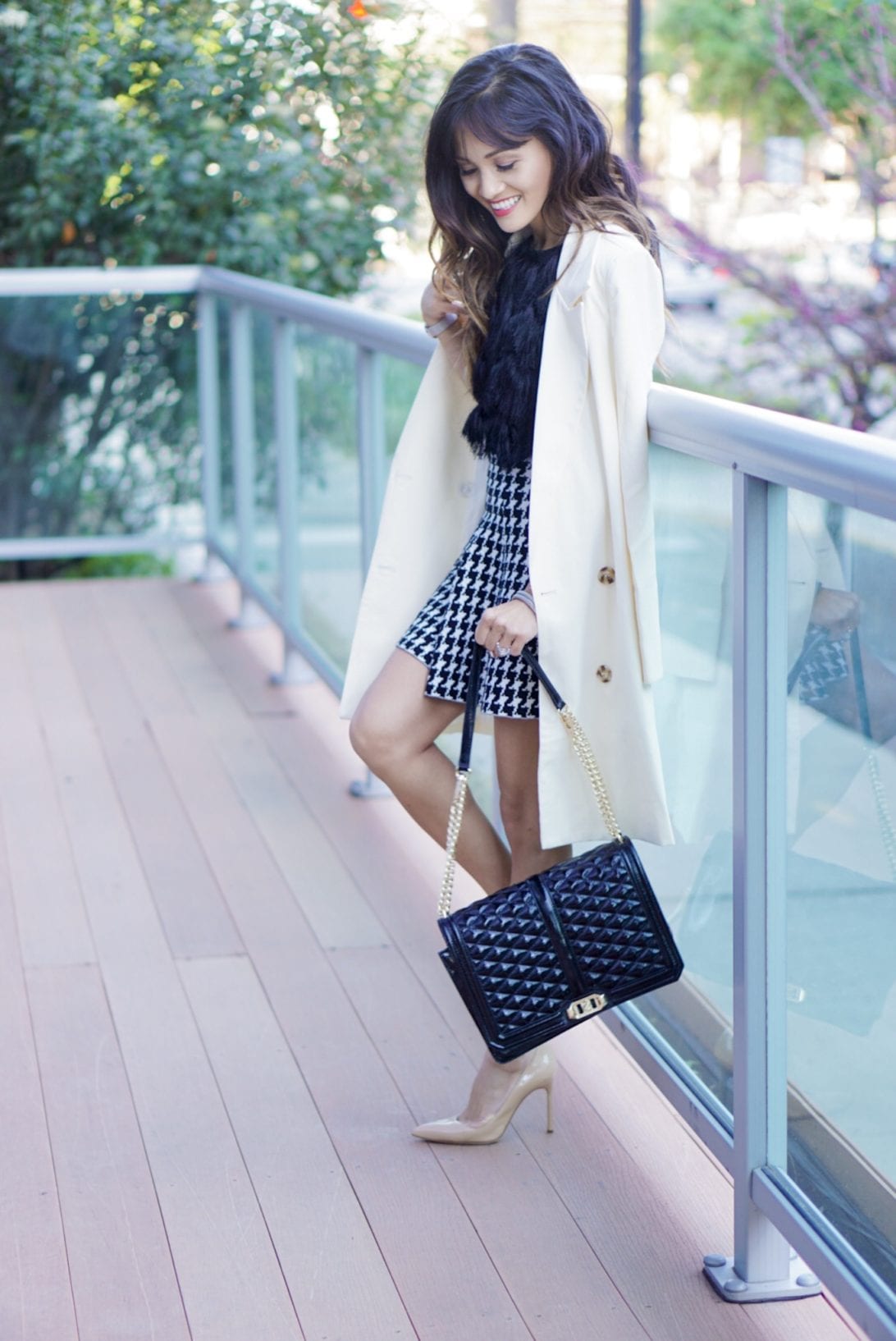 I love this houndstooth skirt paired up with my favorite light weight blazer for a perfect night-time look, for Easter Sunday, or even as a work wear outfit. Check out how I styled this blazer in this look here.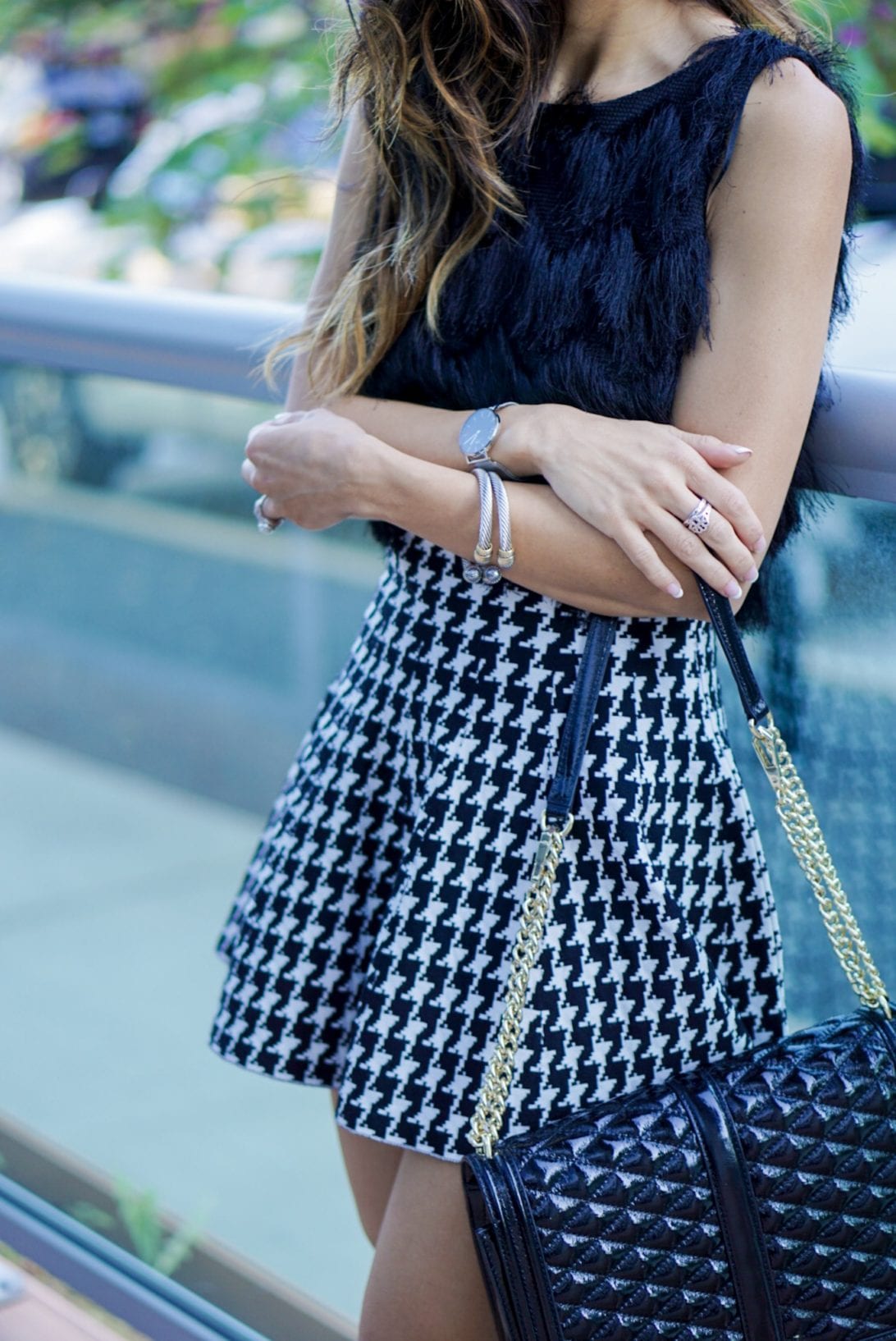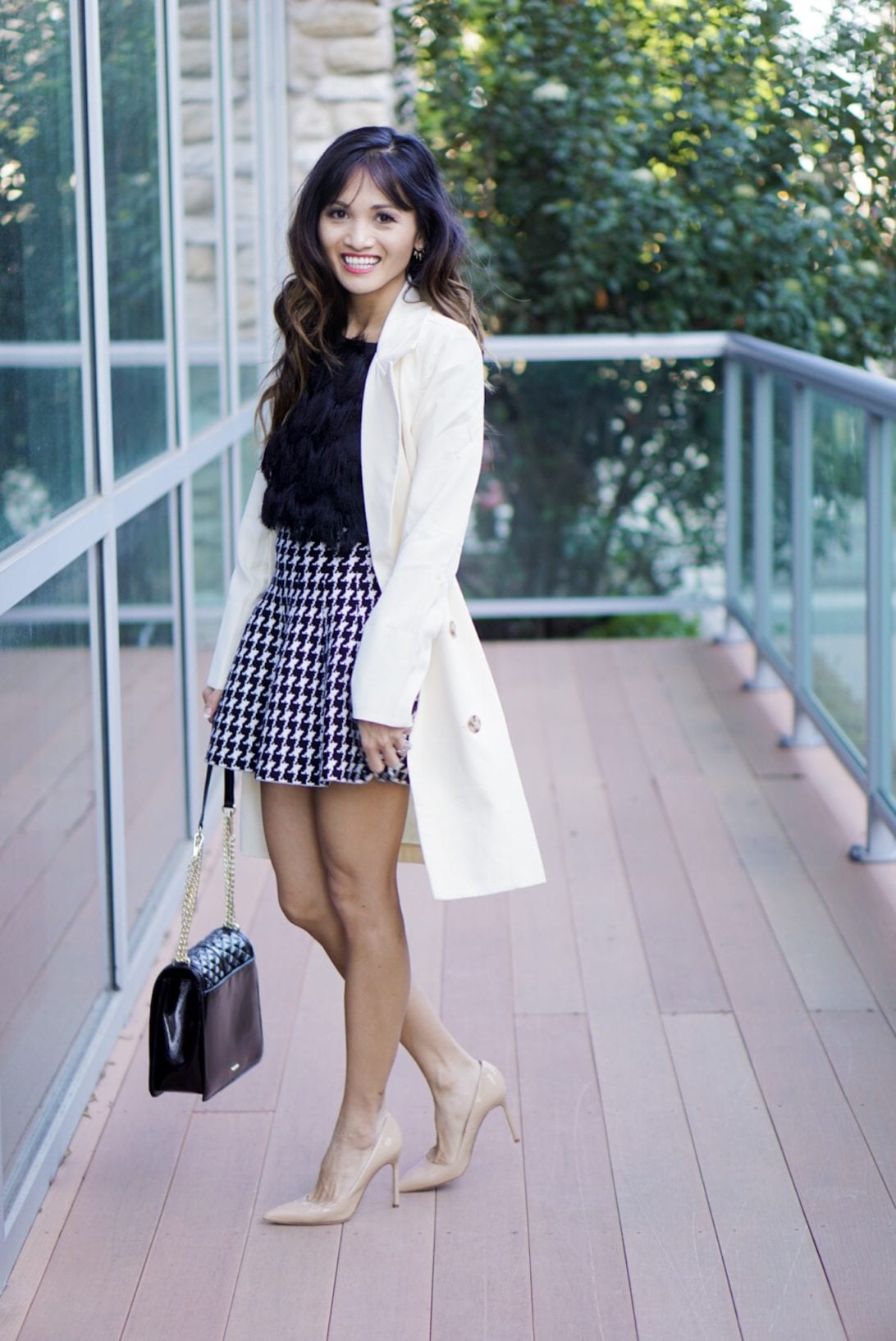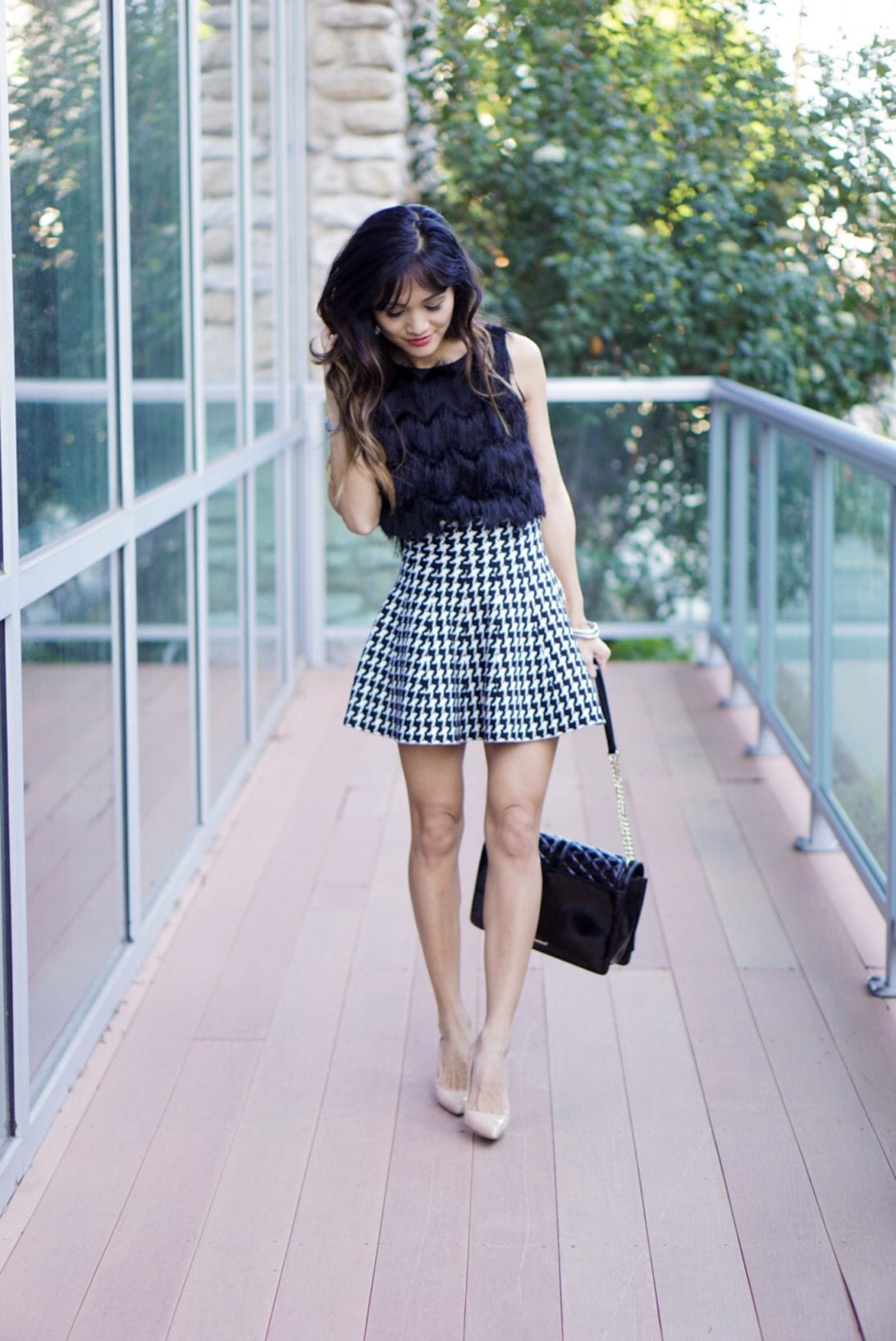 SHOP THIS LOOK:

GIVEAWAY TIME!!!!
Thank you for those who entered in the Lane 201 Boutique Giveaway, and the Amazing Lash Giveaway. The winners are:
Lane 201 Boutique: visit the original post here
Amazing Lash: Sammy P.
And now for a new giveaway! I've teamed up with one of my favorite stores to give you and your bestie two $25 Gift Cards to shop for your next girl's night out! Enter in the Rafflecopter here!
I hope you use these 20 tips for the best Instagram post. Trust me it will help with growing your Instagram. Let me know if you have any questions or would love to learn more comment below! Thanks for stopping by!