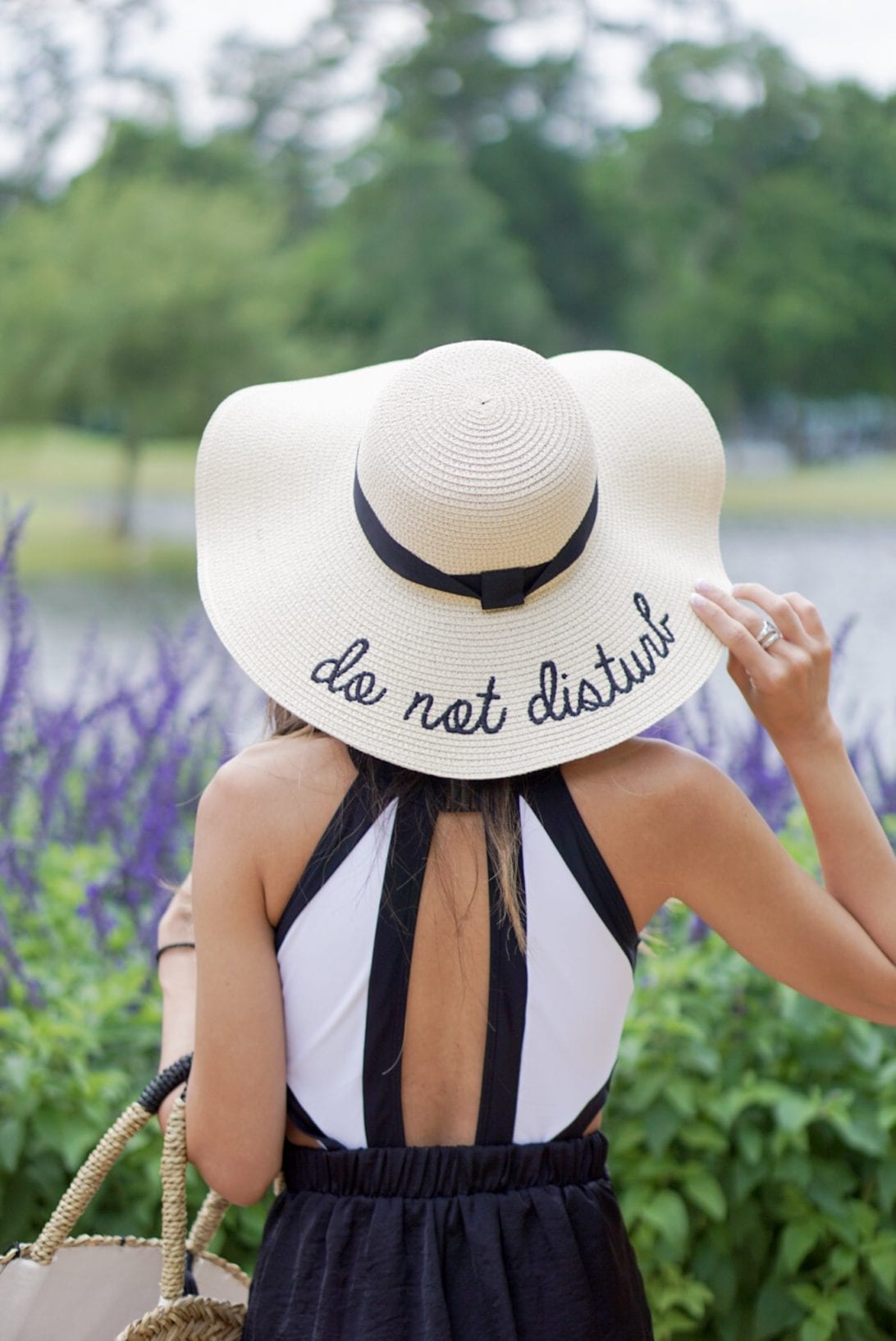 Let me first say our marriage is far from perfect. Everyday we learn something new about each other, we face new obstacles, and like any marriage there is no secret it takes a lot of hard work to keep it going. And since we've had Jayden, it definitely has changed everything. (Read How Our Marriage Survived the First Year as Parents.)  As parents we find things that work for our family and find creative ways to keep the fire alive. One of our secrets, is enjoying weekends away like the staycation we recently had at the Woodlands Resort. There is nothing more amazing than getting to stay out all night, sleep in all day, and literally do nothing but eat and play all day. It is truly glorious. Check out our video and a recap of our stay below!
The first day when we arrive I had an hour massage at their beautiful spa while my husband enjoyed drinks at the Robard's Steakhouse. We then used the resort's complimentary shuttle service to take us out on a night on the town in Market Street so we didn't have to worry about drinking and driving. The next day we woke up for their breakfast buffet and then went back to our room and slept in till late afternoon. It was like having a glimpse back to our kid free days when we could sleep in on the weekends. It was definitely refreshing.
We also enjoyed the Woodlands Resort beautiful pool and has s'mores at their outdoor fire pits. Josh and I also did a fun little bike ride that weekend and enjoyed a beautiful sunset together. I think my husbands favorite part though had to be the golfing. I'm not that great of a golfer so I decided to save us some time and just drive the golf cart instead. I think I enjoyed myself way too much driving that golf cart around. Plus the greens were absolutely beautiful. It was so nice, I took my shoes off just so I could feel the grass between my toes. It was so soft I ended up laying there on the green looking at the sky. I'm sure if I had a couple more drinks I'm sure I could have taken a nap. Hahaha don't judge me! I told Josh we should cut our grass like that in our backyard, and he laughed and said maybe one day. Check out pictures of our stay below!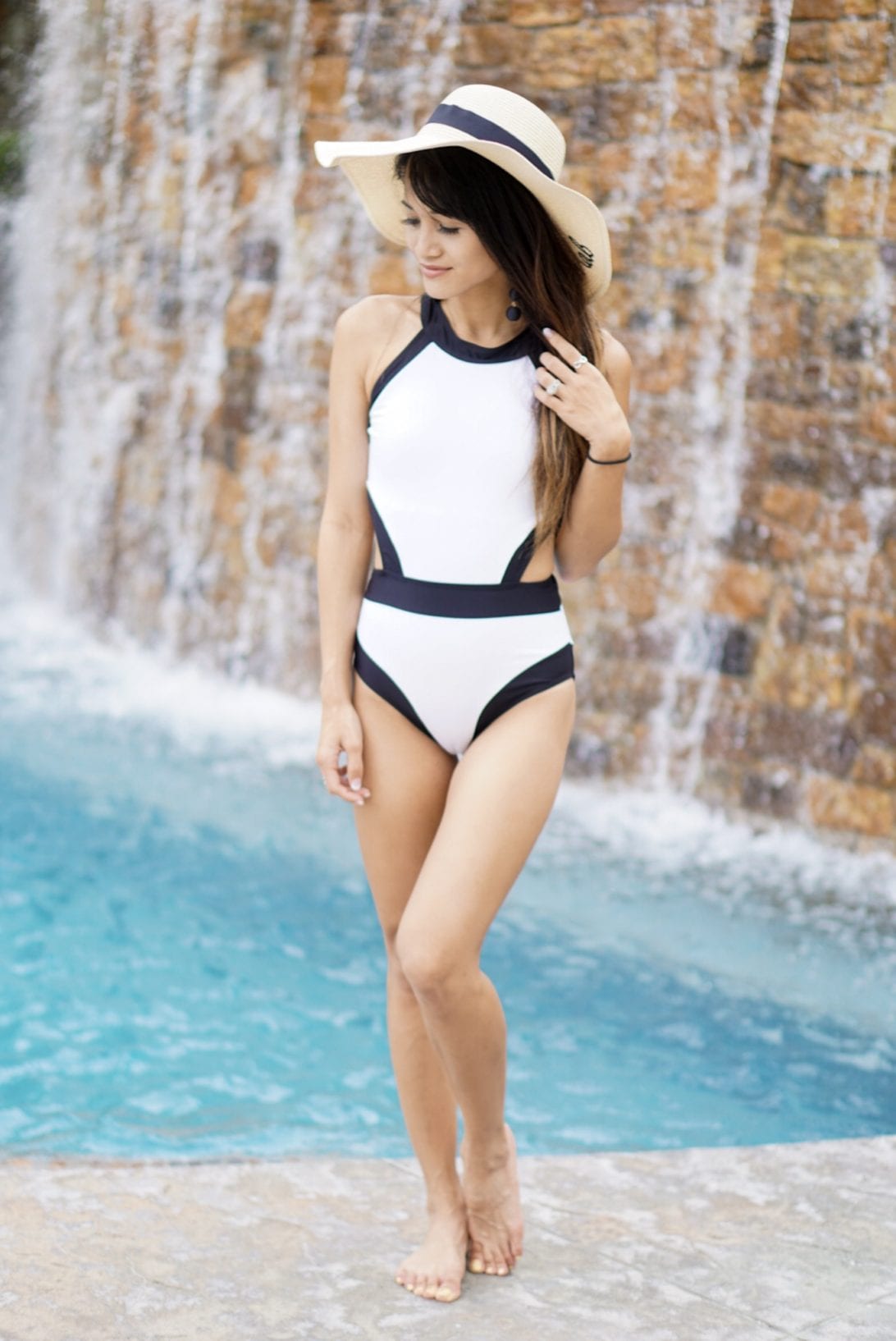 The waterfall at the pool was beautiful. Below was the view from our room. The last hole on the course, and yes it's in the middle of the lake. Luckily my husband didn't hit it in the water.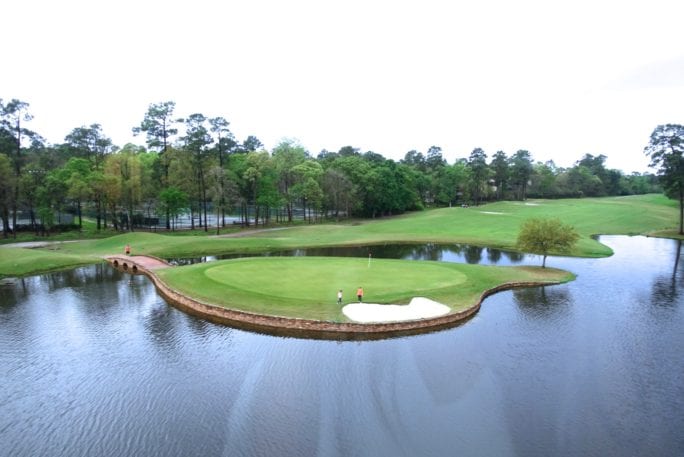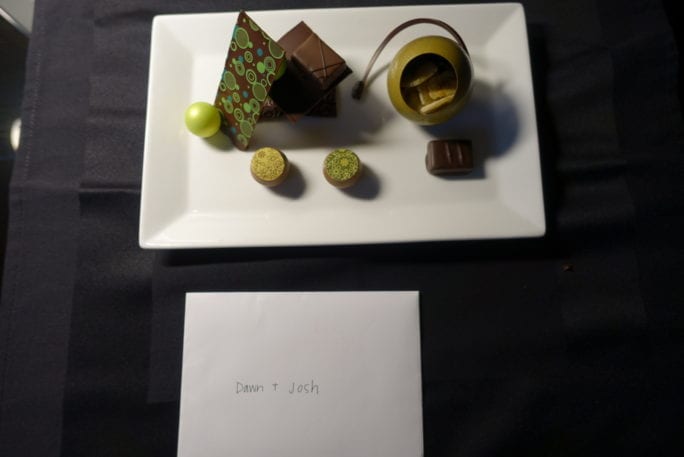 How sweet was this complimentary chocolate they had for us in our room?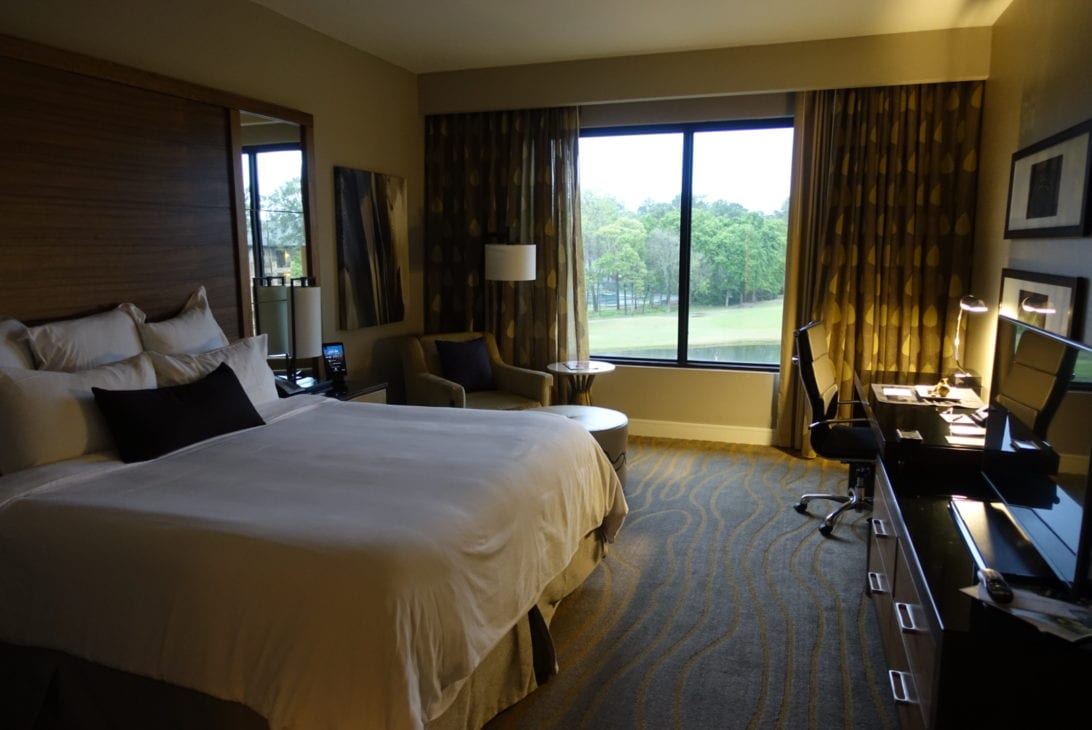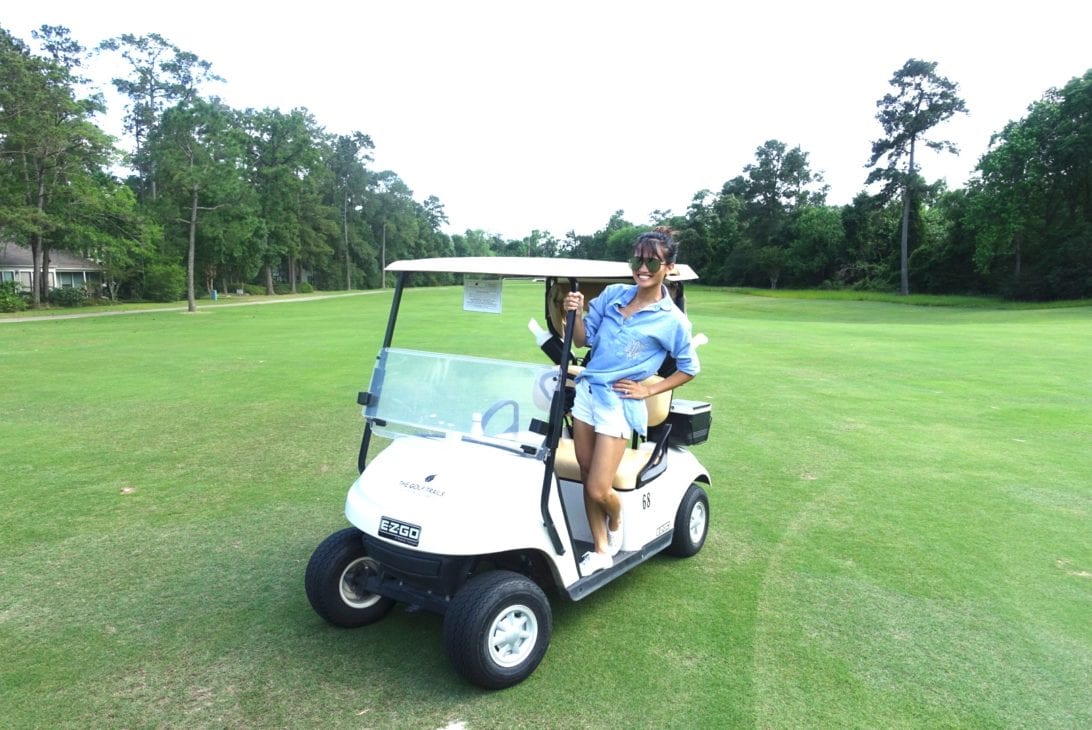 The couple's massage room at the Woodlands Resort. Check out the video for more!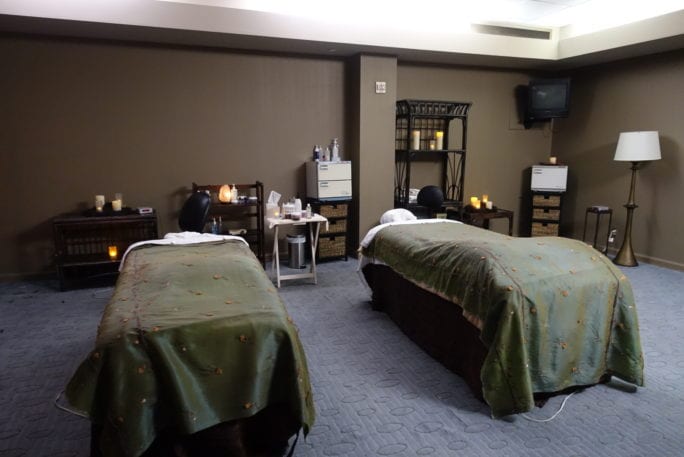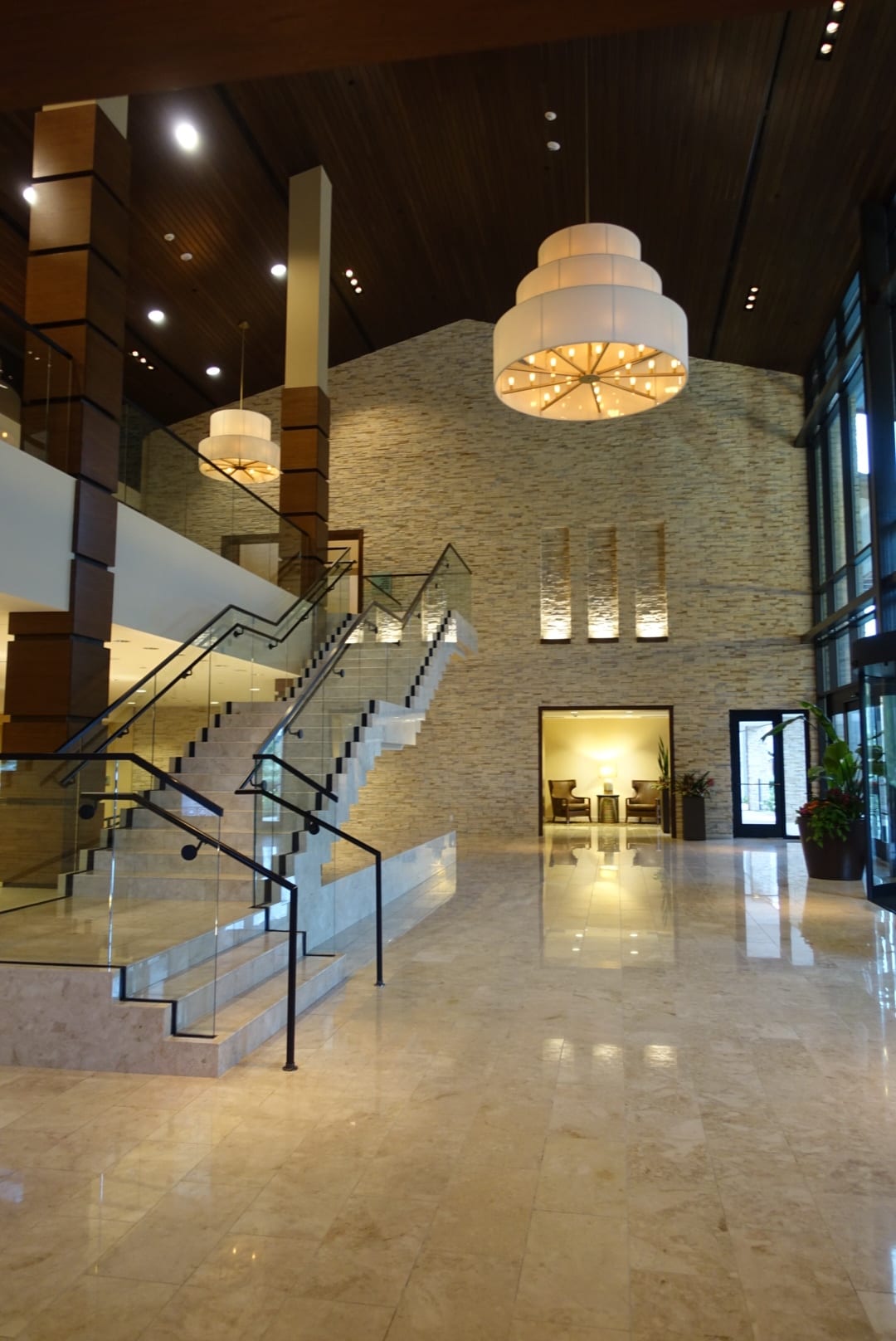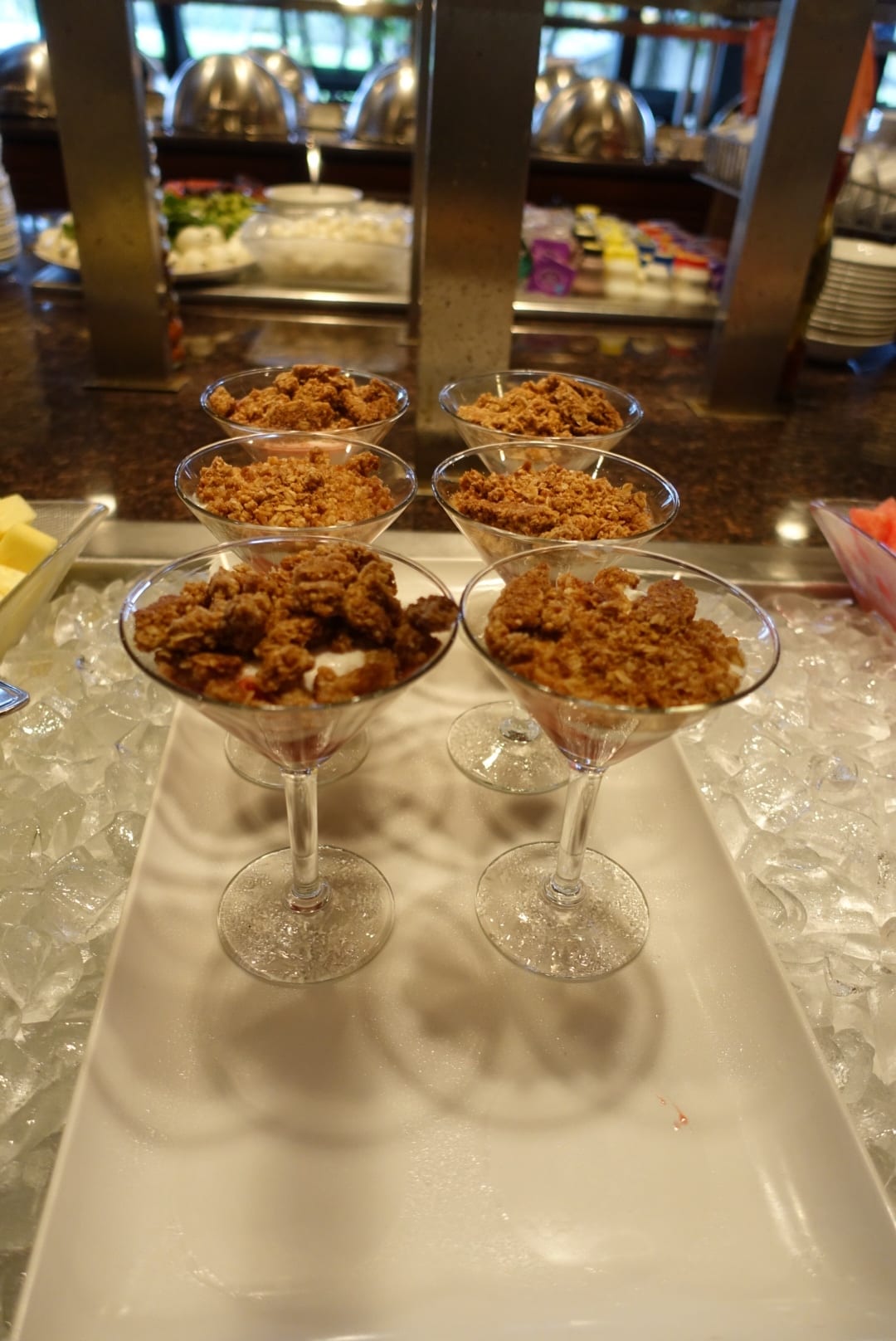 The breakfast was amazing!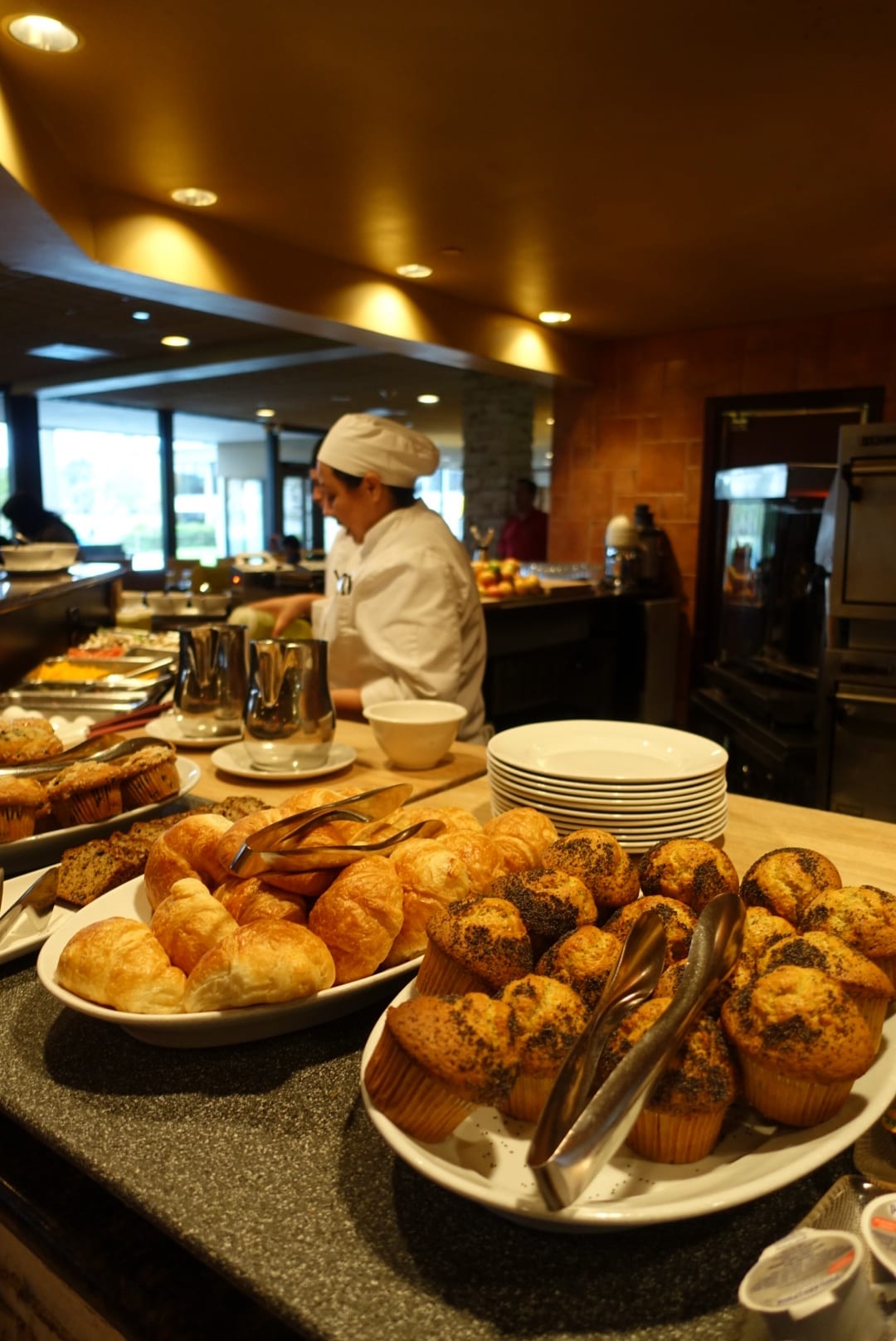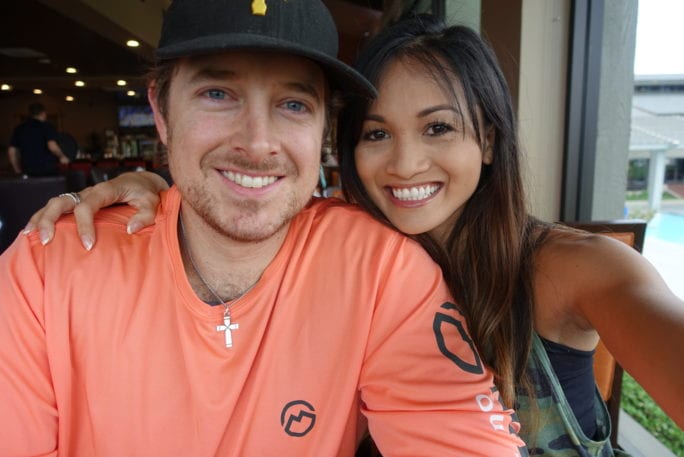 The look of very well rested couple!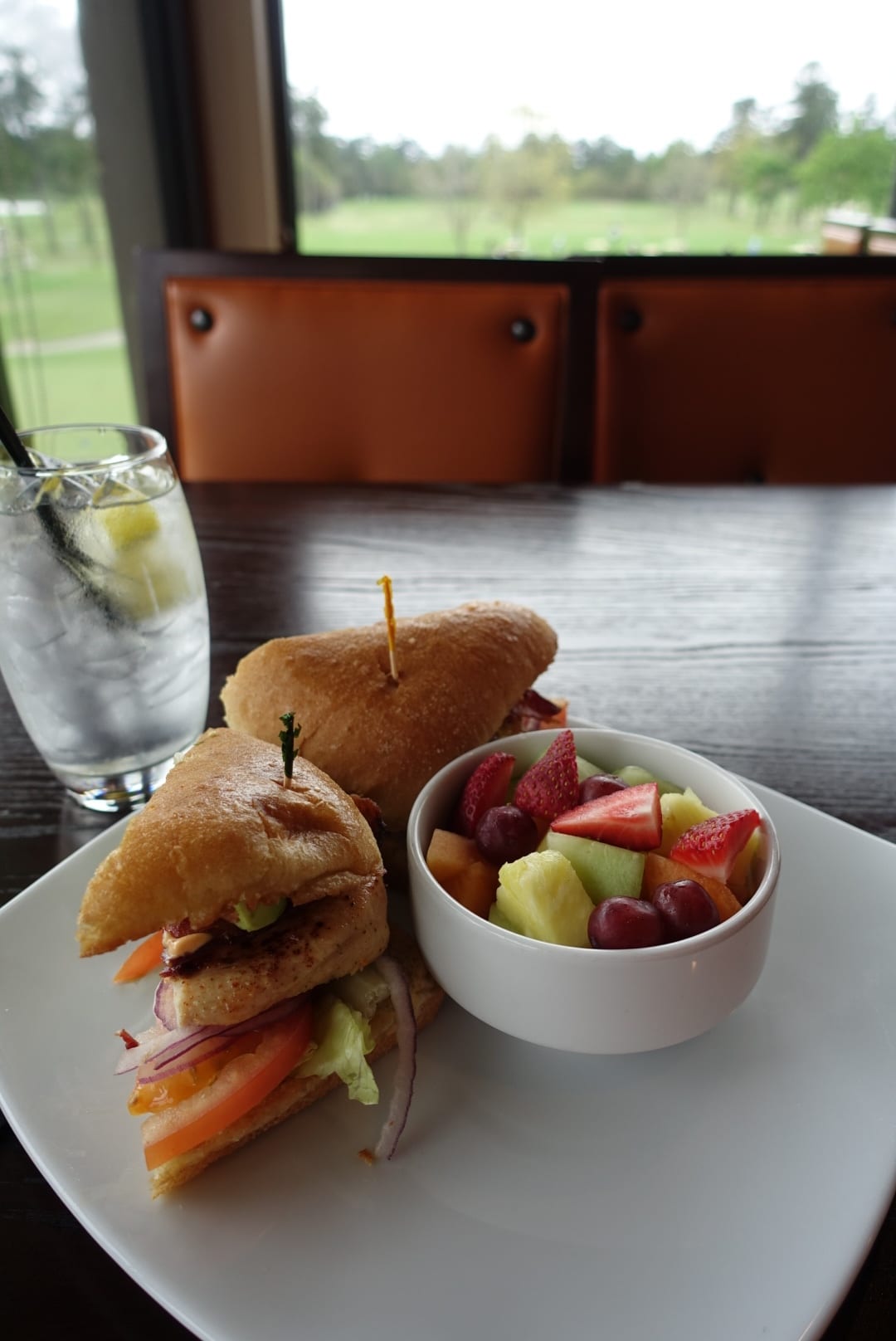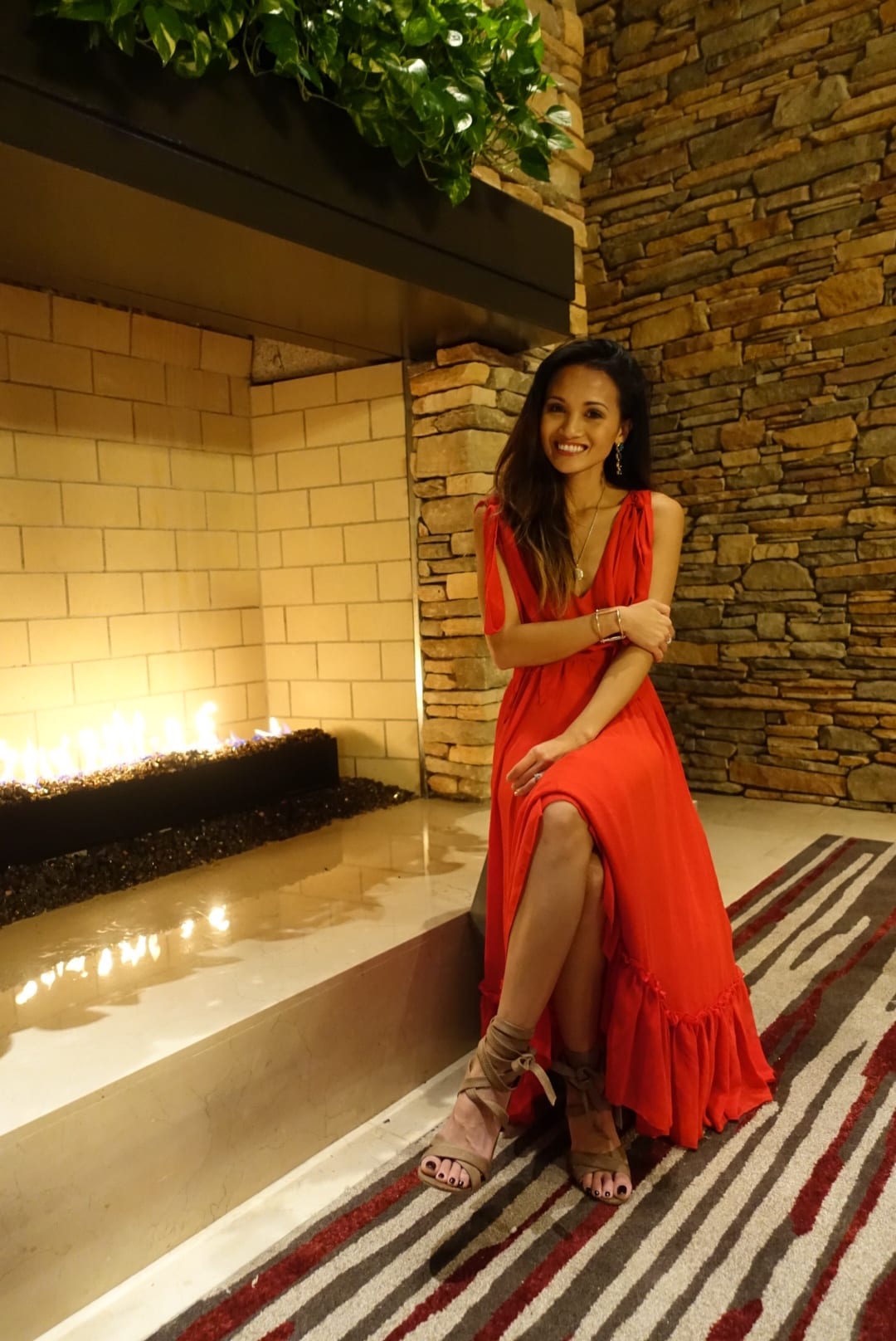 The gorgeous fireplace at the lobby at our hotel.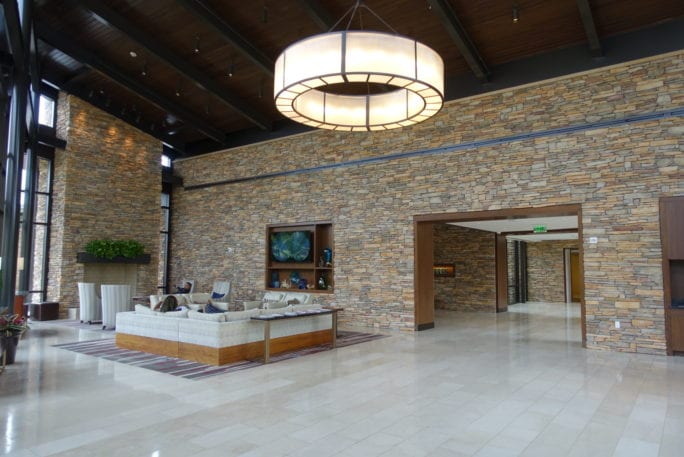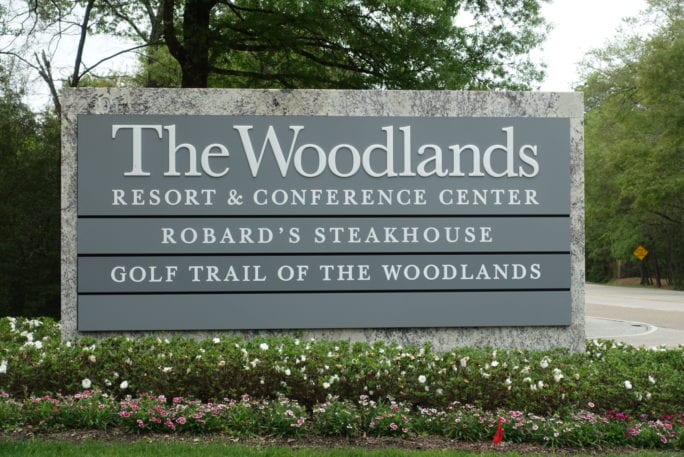 Thank you Woodlands Resort for our complimentary weekend. We couldn't have asked for a better weekend getaway. What are some things you like to do to keep the fire alive in your marriage? Comment below!
P.S. Subscribe for weekly newsletters so you never miss a single post!