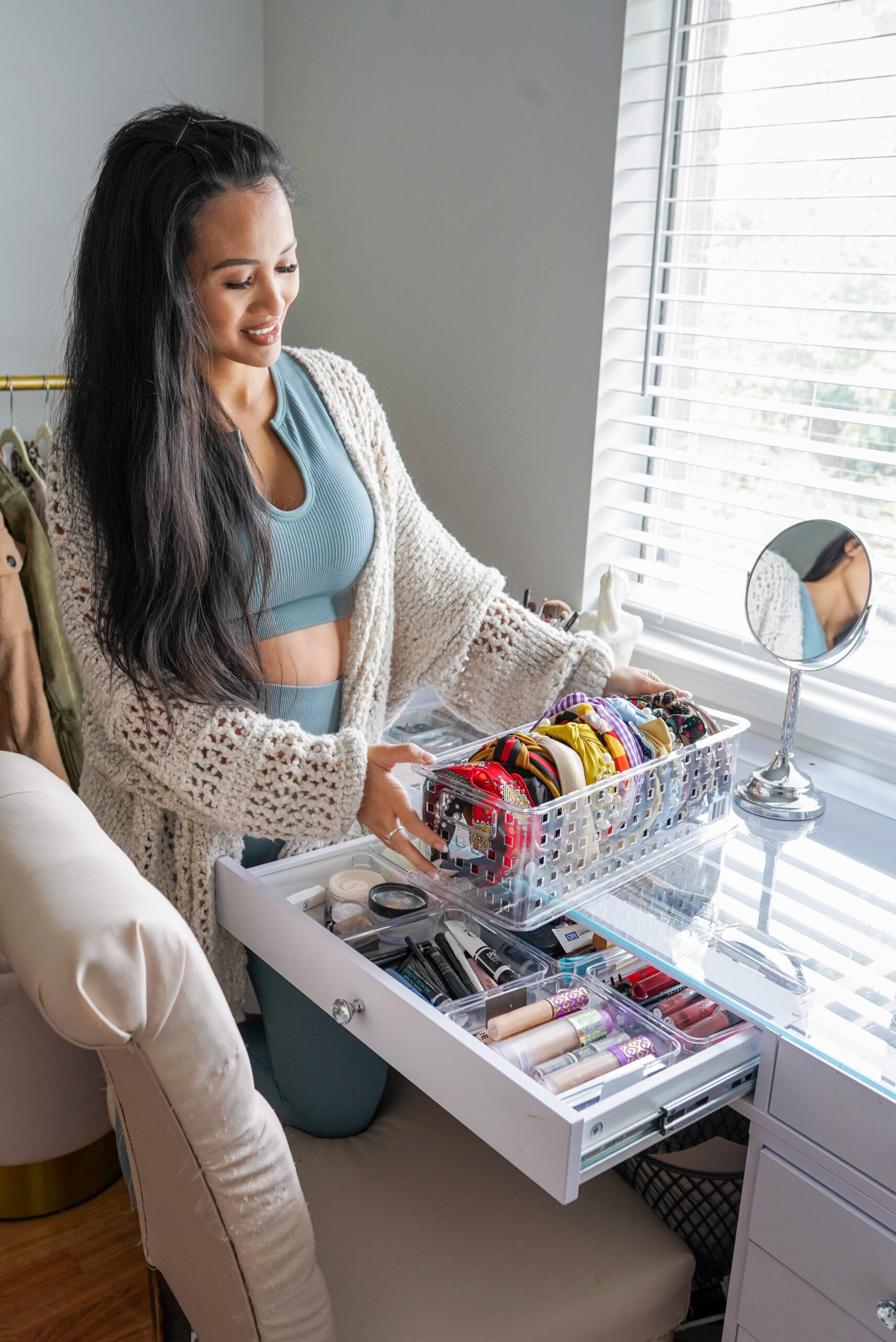 FEATURED ON THIS POST:

Hi friends,
Hope you are having a great week! This week has gotten off to a more productive start that last week. I organized my vanity desk with these amazing clear organizers from The Home Edit at Walmart. I honestly wish I had known about this sooner because it is a game changer when it comes to keeping my desk clean and organized. It makes it so much easier to do my makeup now that I have everything in it's designated area. Check out my newly organized makeup vanity and how to organize your makeup vanity for under $25!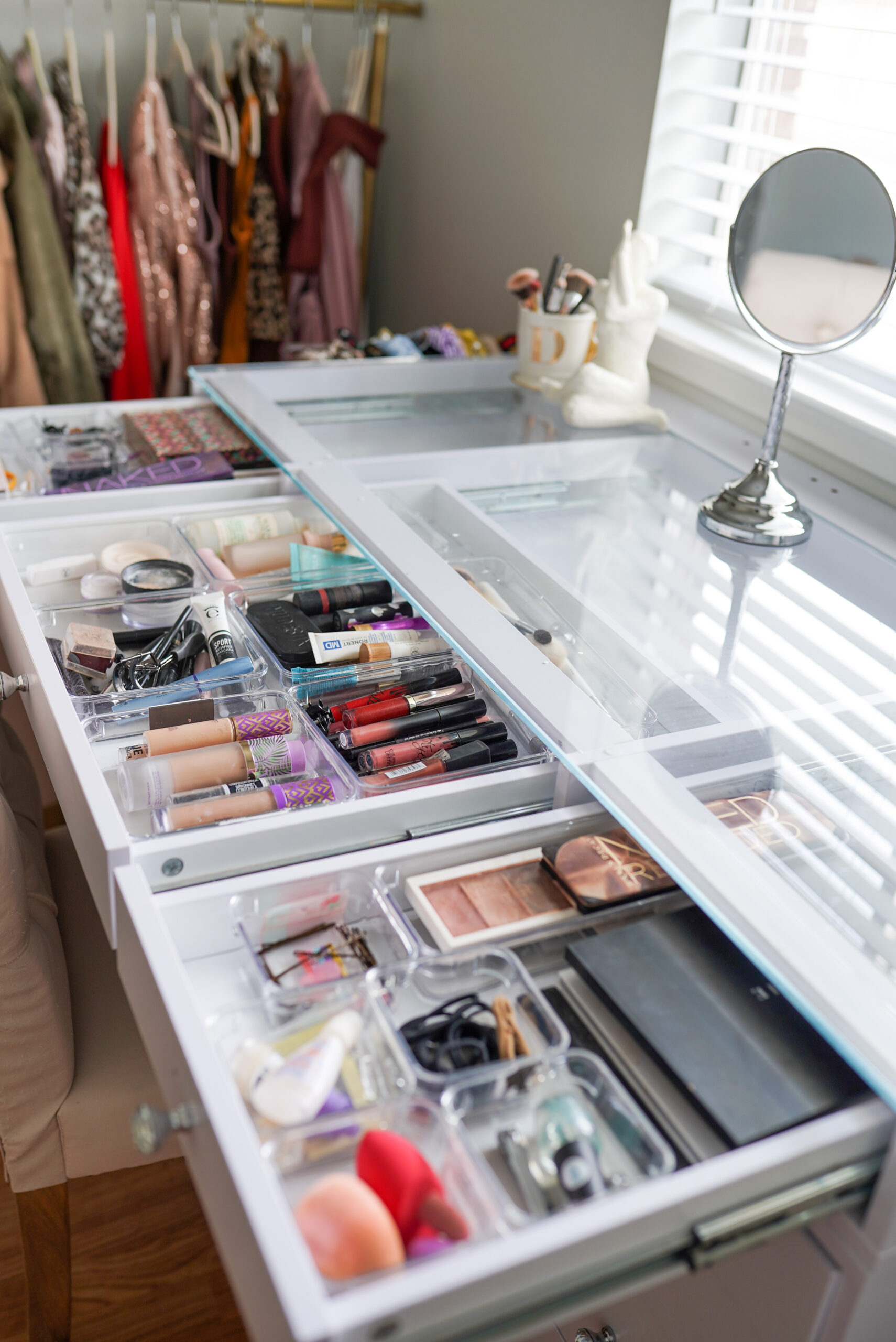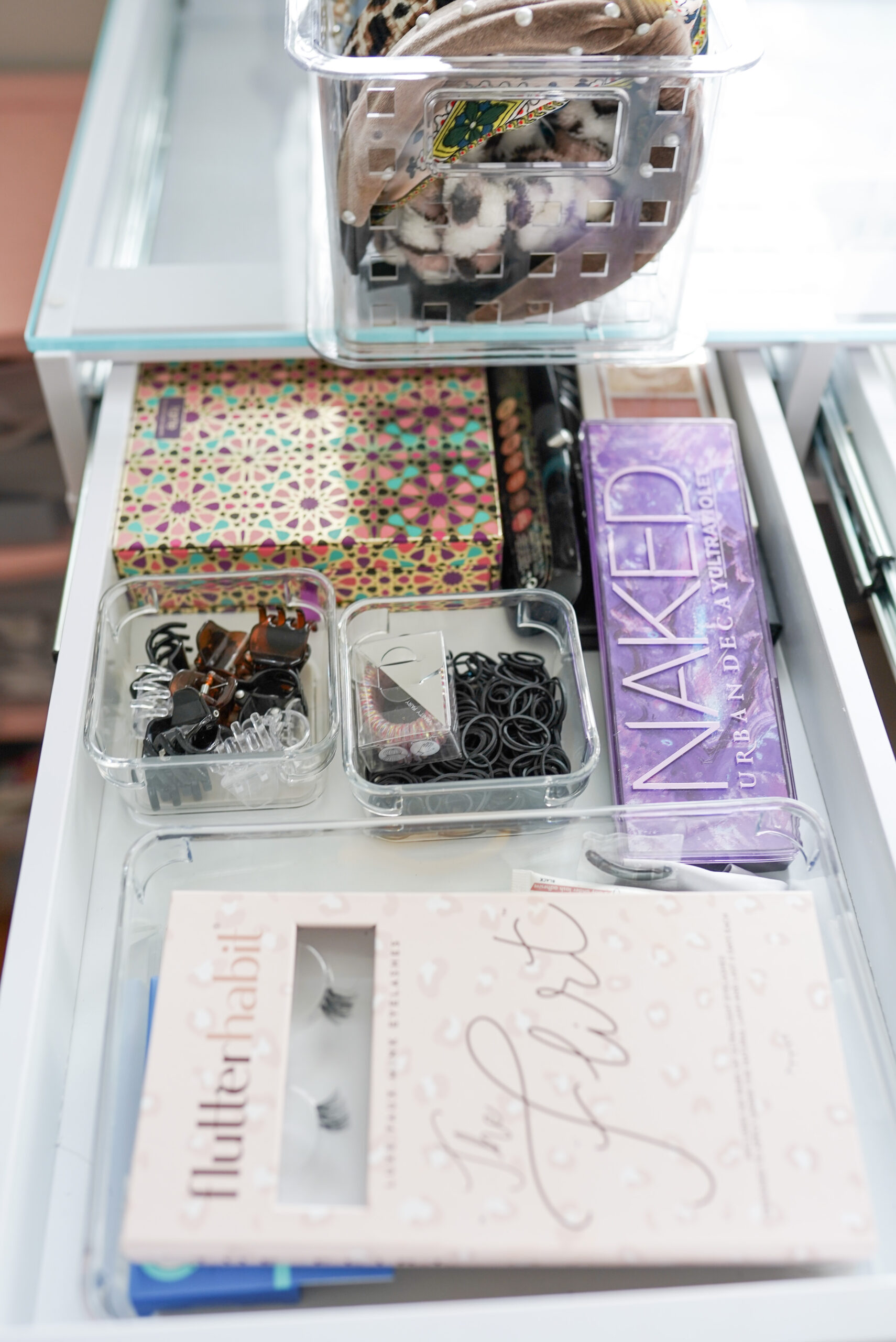 For my desk I bought The Home Edit 10 Piece Plastic Bath Edit, Plastic Modular Storage System to organize my makeup and beauty items. This set comes with different size organizers so you can have separate sections for your small and large items. I also bought this deep plastic organizer to put my headbands in. I love how it keeps everything so nice and tidy, yet beautifully displayed so I can see everything I have. These plastic organizers are so easy to clean and interchangeable so you can use them in different drawers in your house.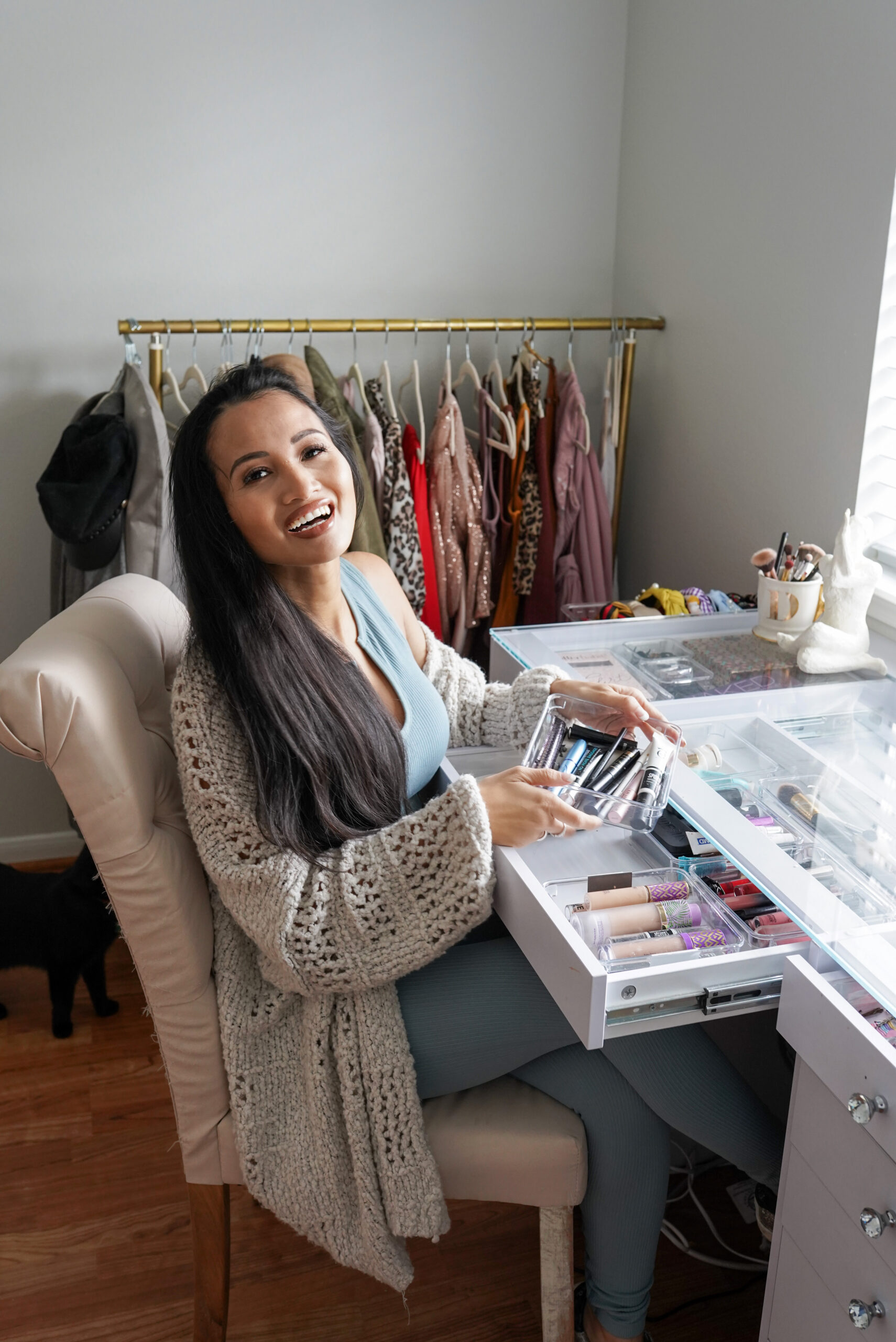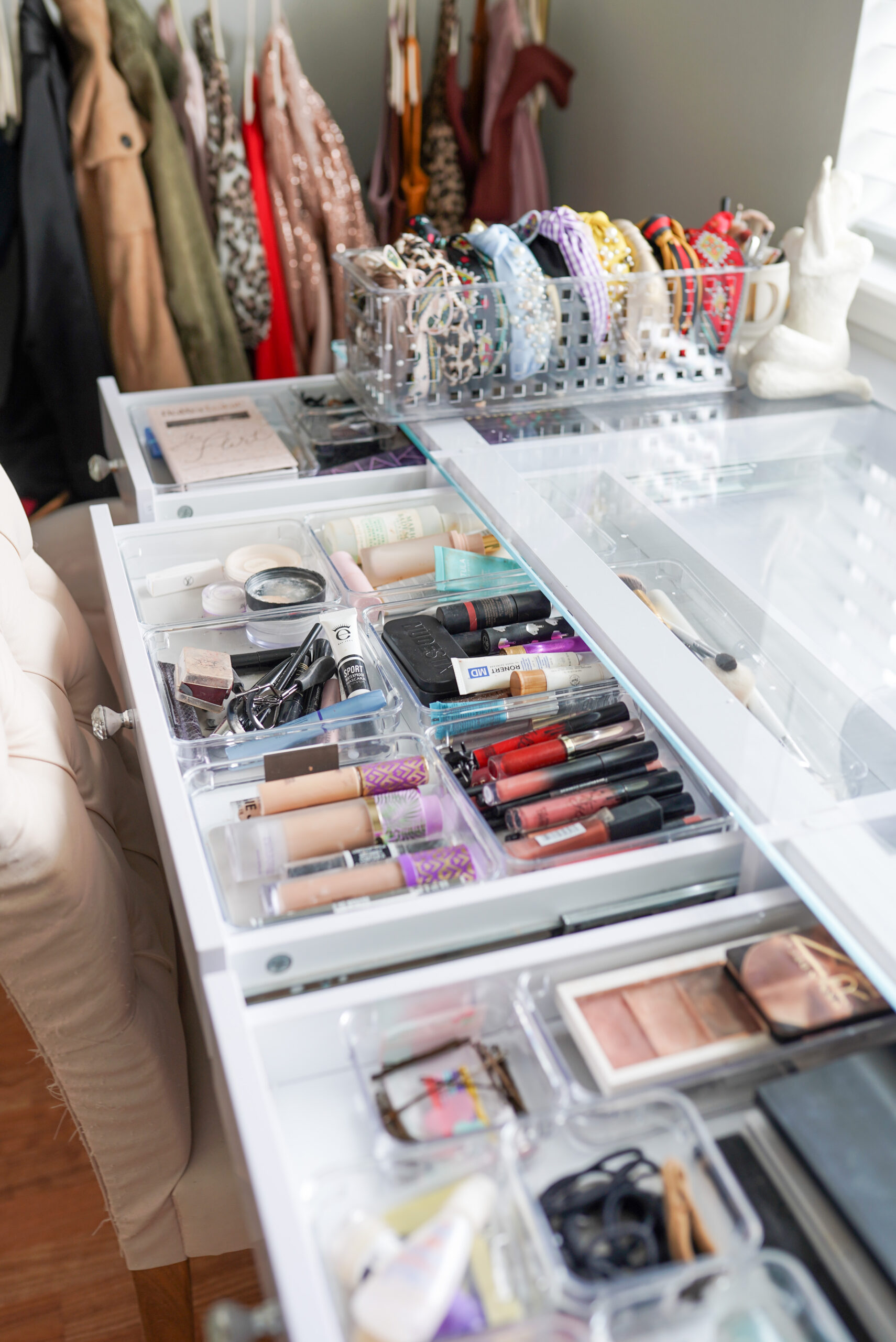 To organize my drawers I separated my beauty items by categories. From lip, eyes, hair, foundation, brushes, and hair every category had their own space. From there I started with the largest categories first and worked my way to the smallest. I also organized my most used items front to back, so I had the easiest access to the items I used most.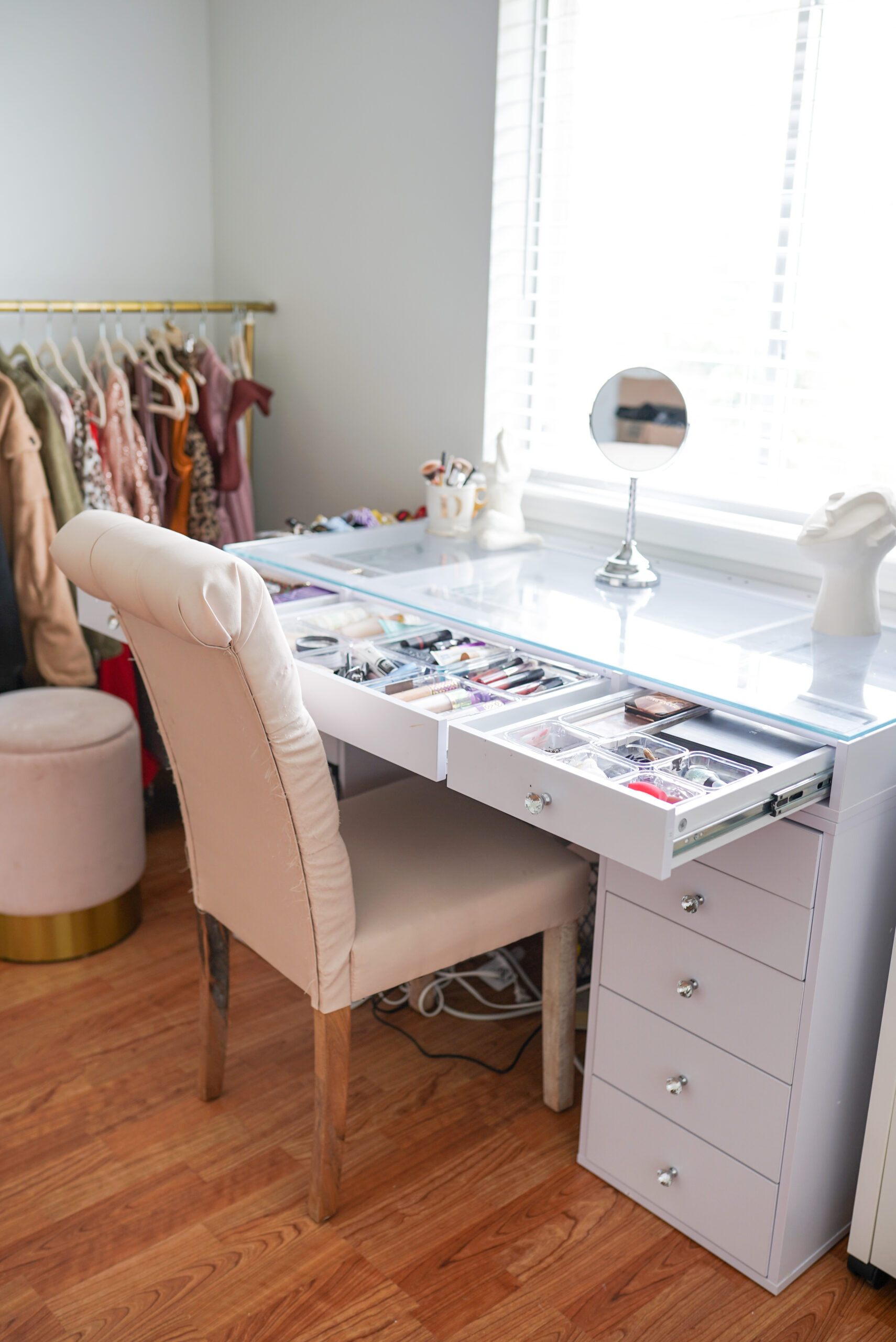 SHOP THIS POST:

The Home Edit Organization section at Walmart makes it so easy to organize your makeup vanity for under $25. It's honestly a game changer. They have different products that can get every room in your home organized for the New Year. I've linked some below. What room would you start with first? I hope you found this post helpful. Thanks for stopping by!
P.S. Subscribe for weekly newsletters so you never miss a single post!
This post is sponsored by Walmart. All thoughts and opinions are all mine.