FEATURED ON THIS POST:

Hi friends!
Hope you are doing well! Today I am finally sharing a recap of our family trip to Grand Tetons. We took this trip in October when I was in my first trimester of my second pregnancy. It was really tough because I was so tired and felt nauseous most of the time, but being outdoors and the fresh air helped with my nausea. I'm finally posting now that I am in my second trimester and feel so much better. Check out more details of our trip below!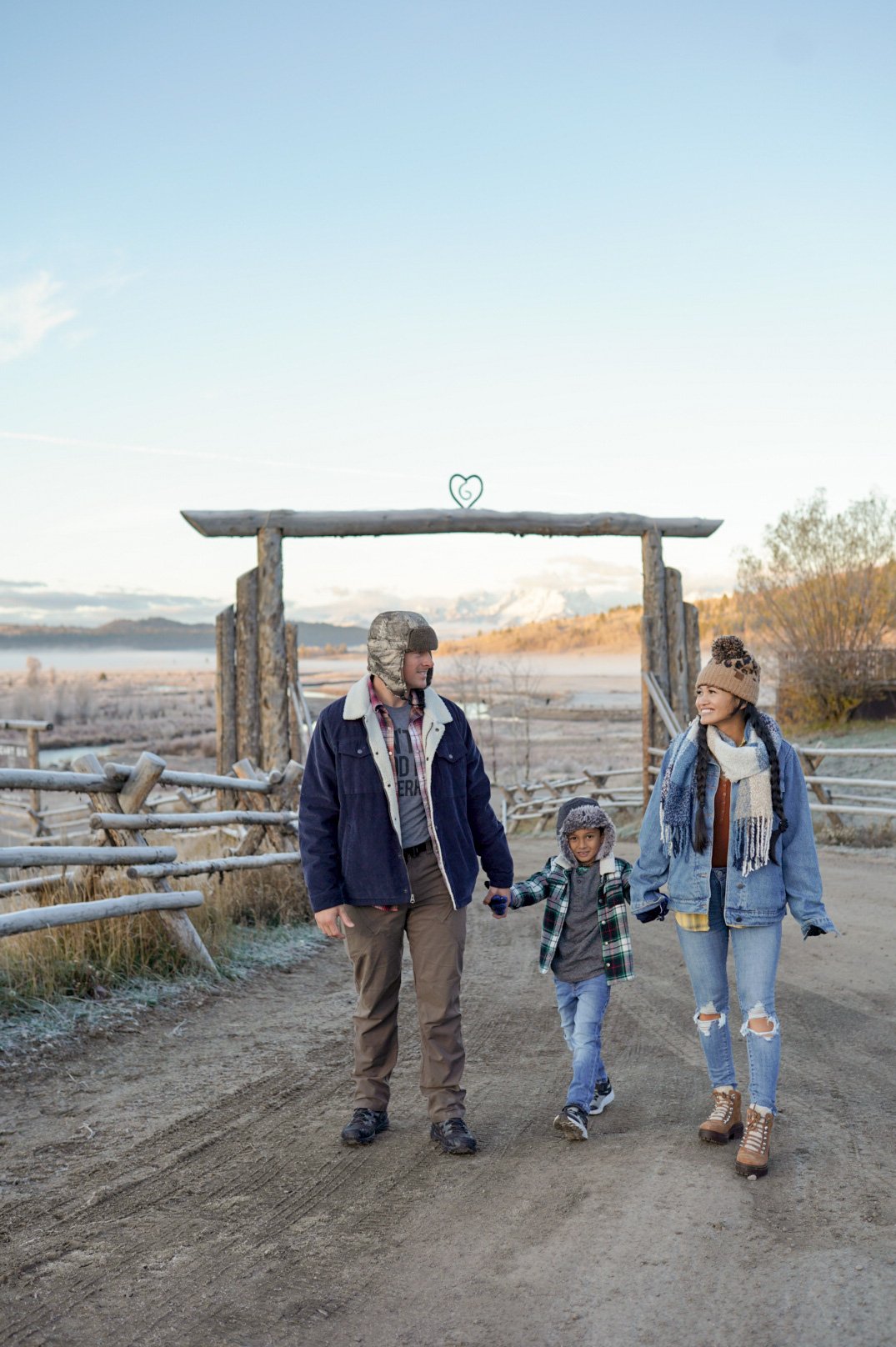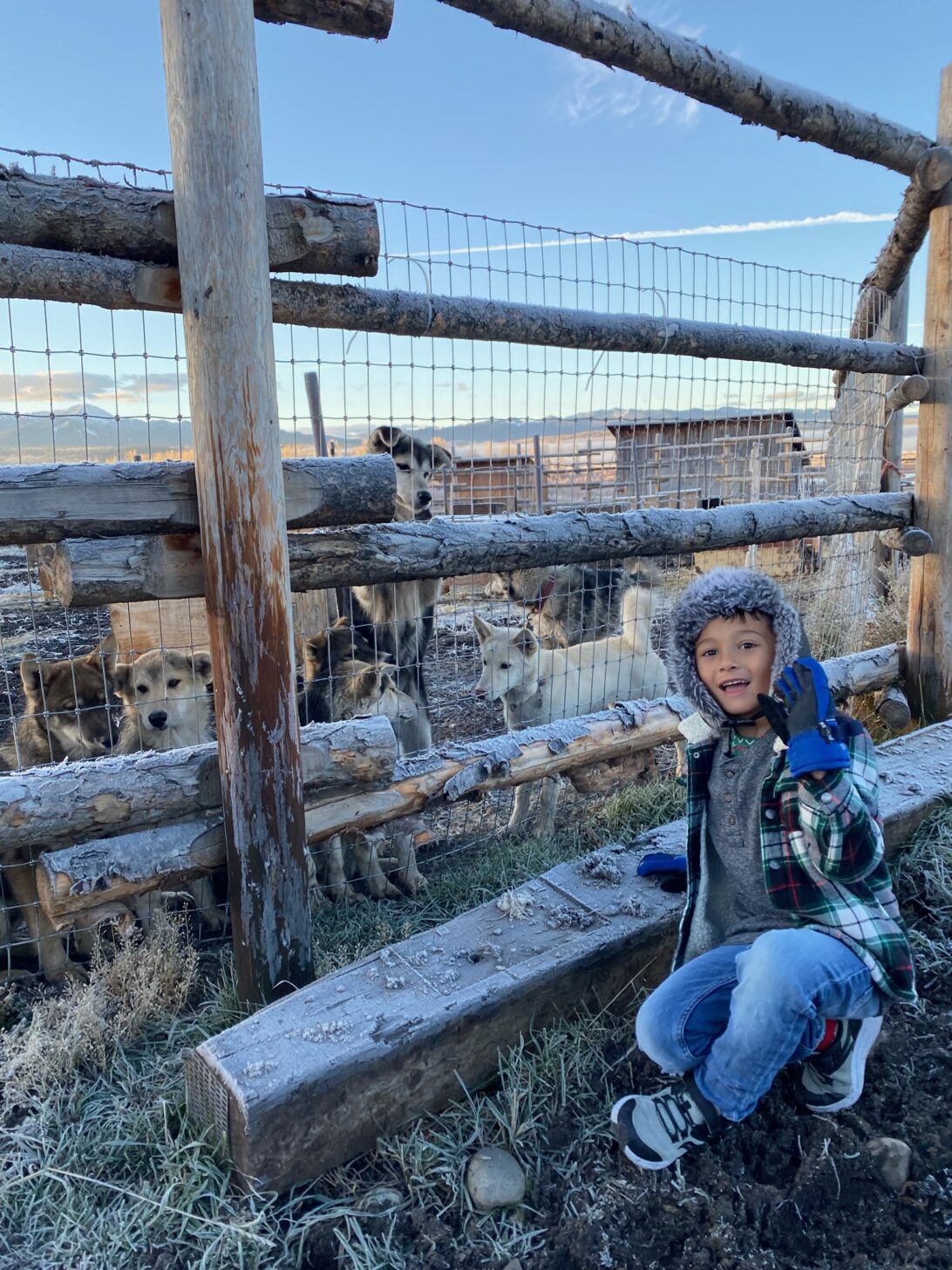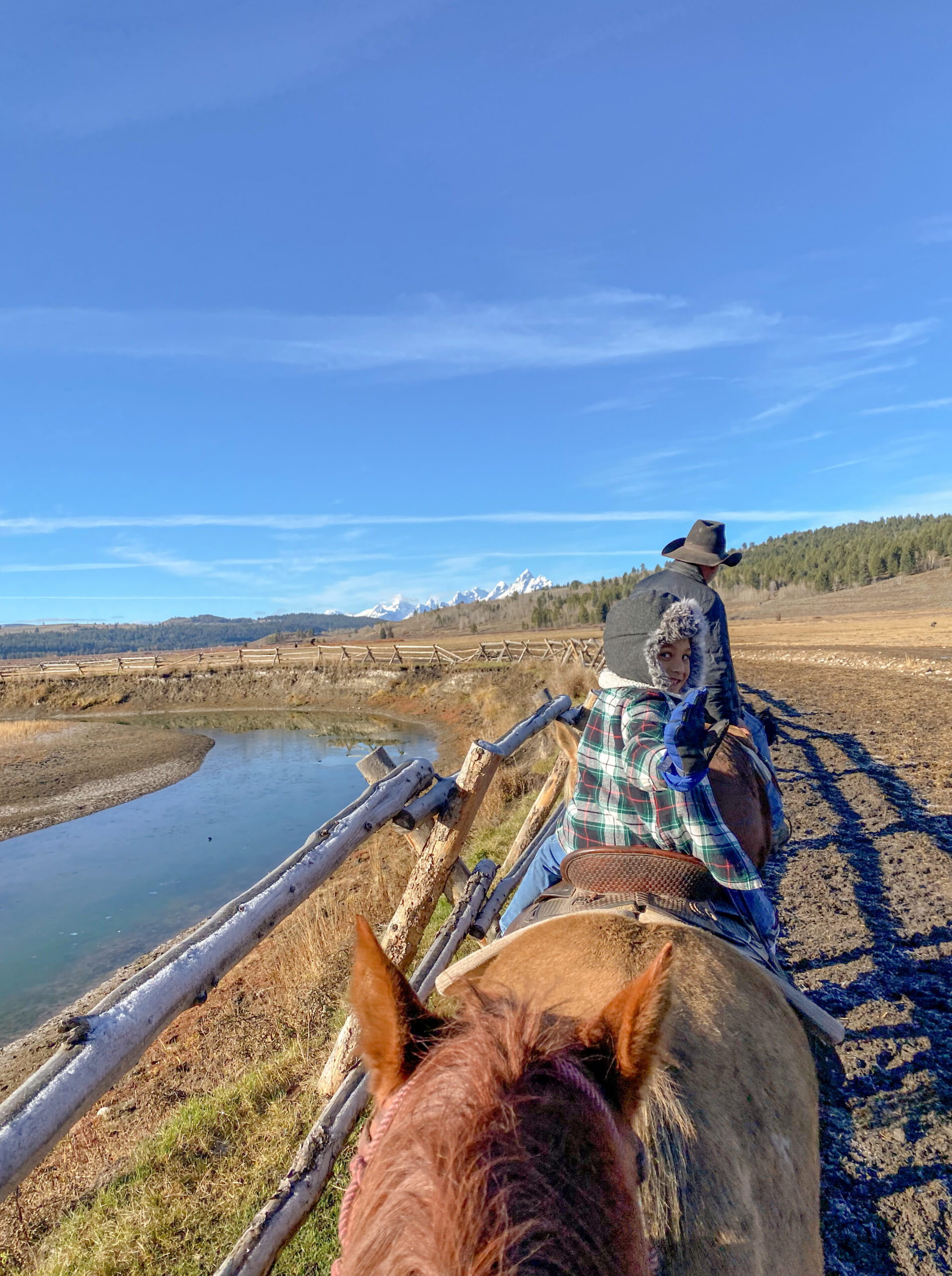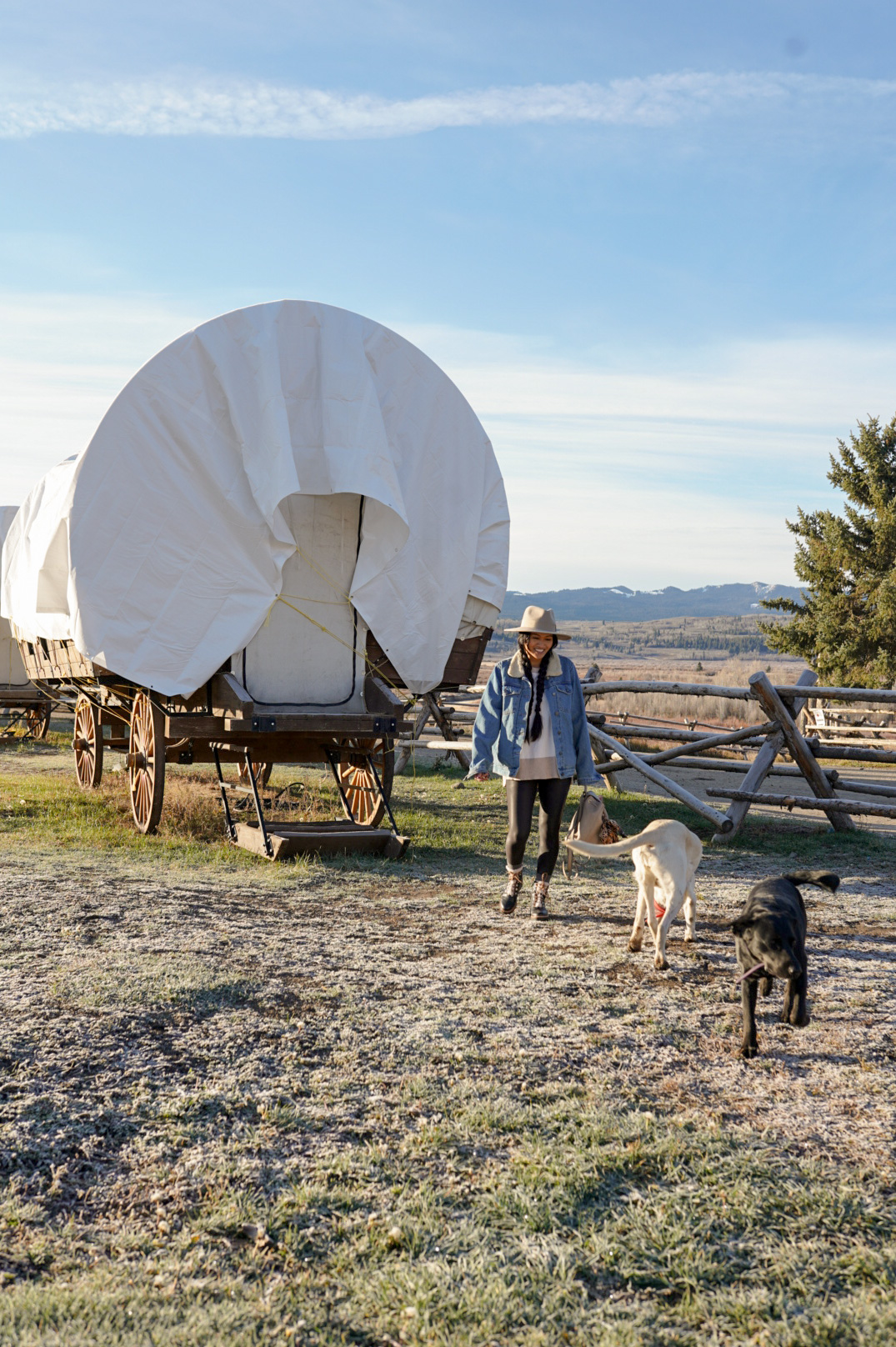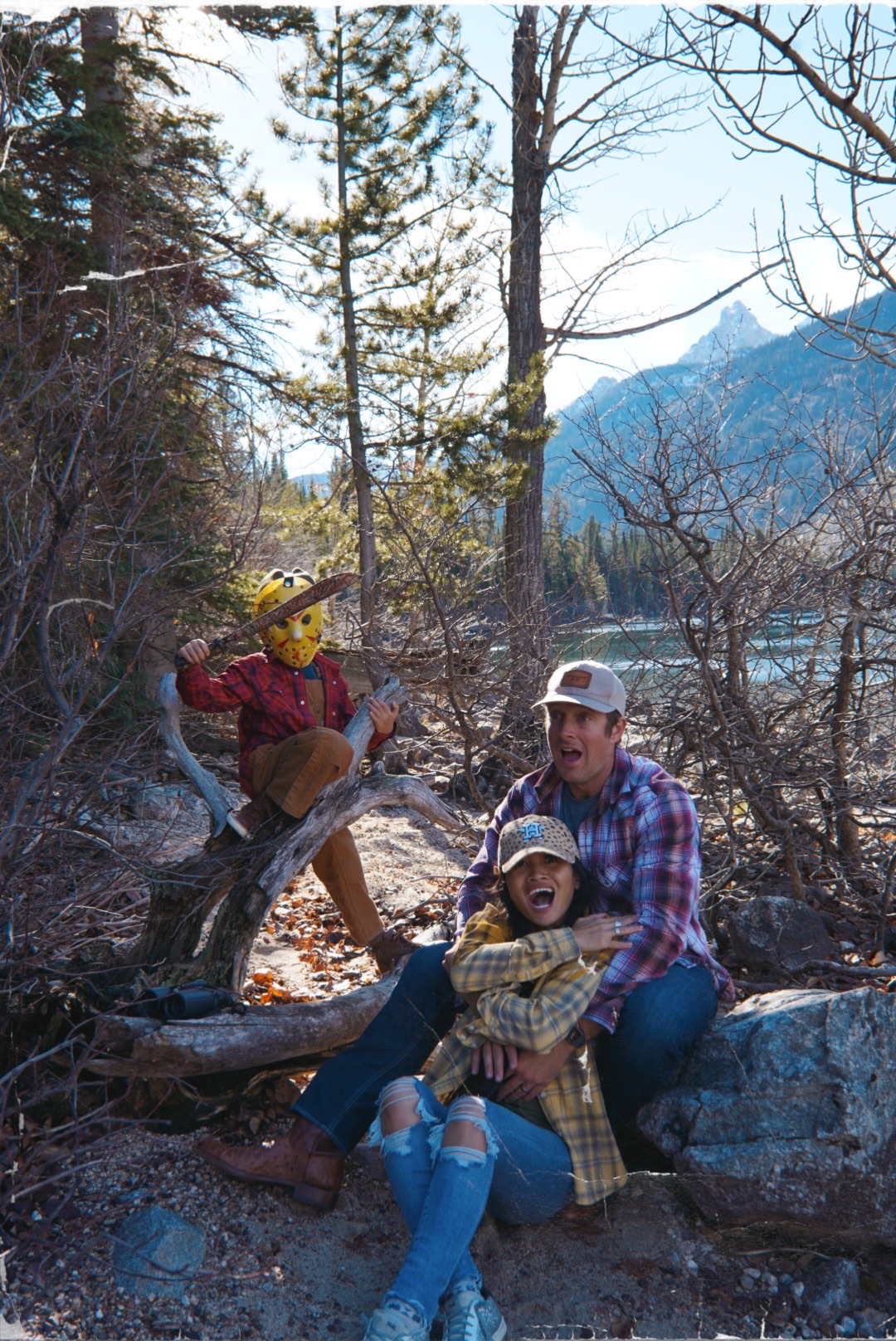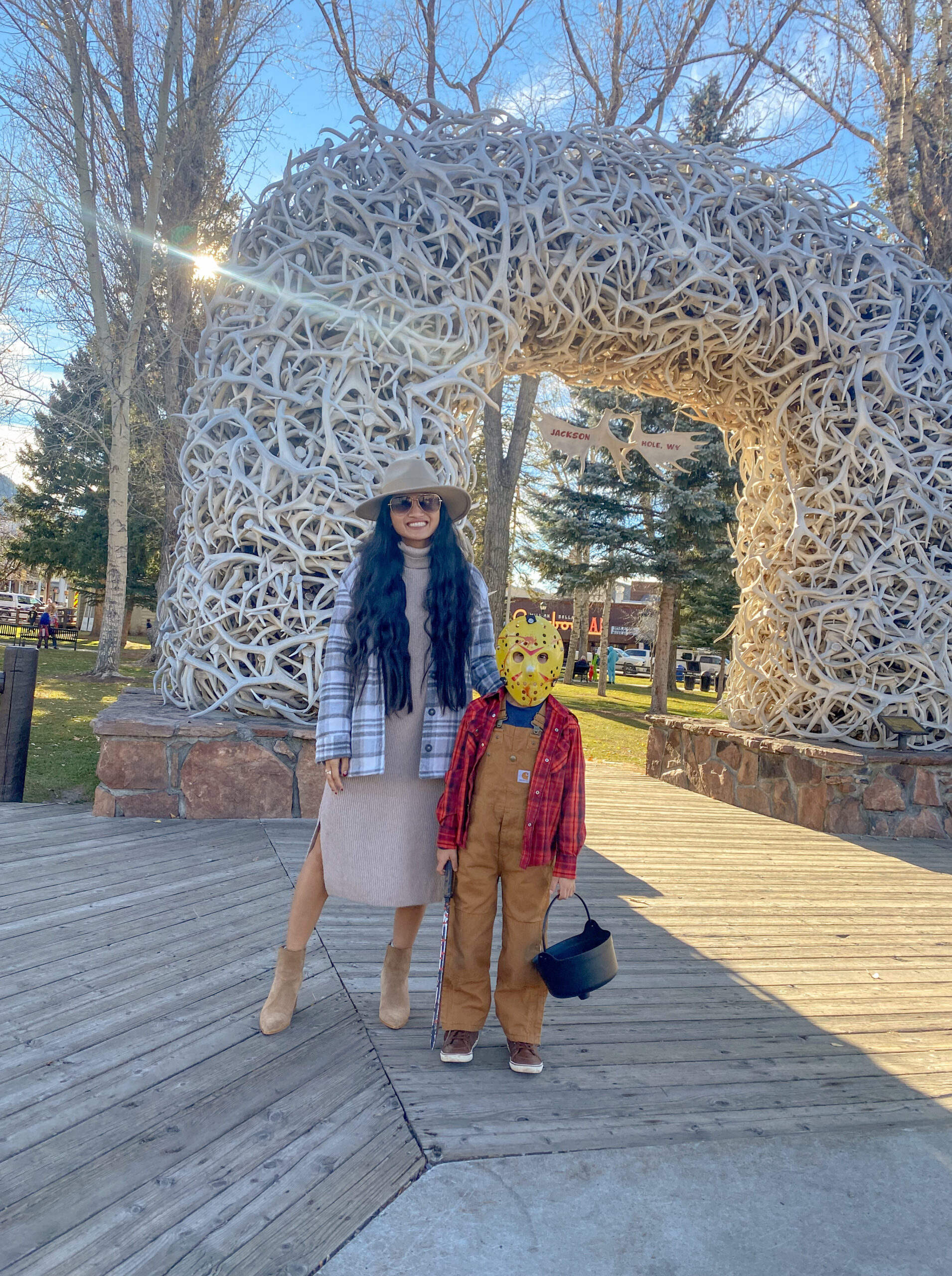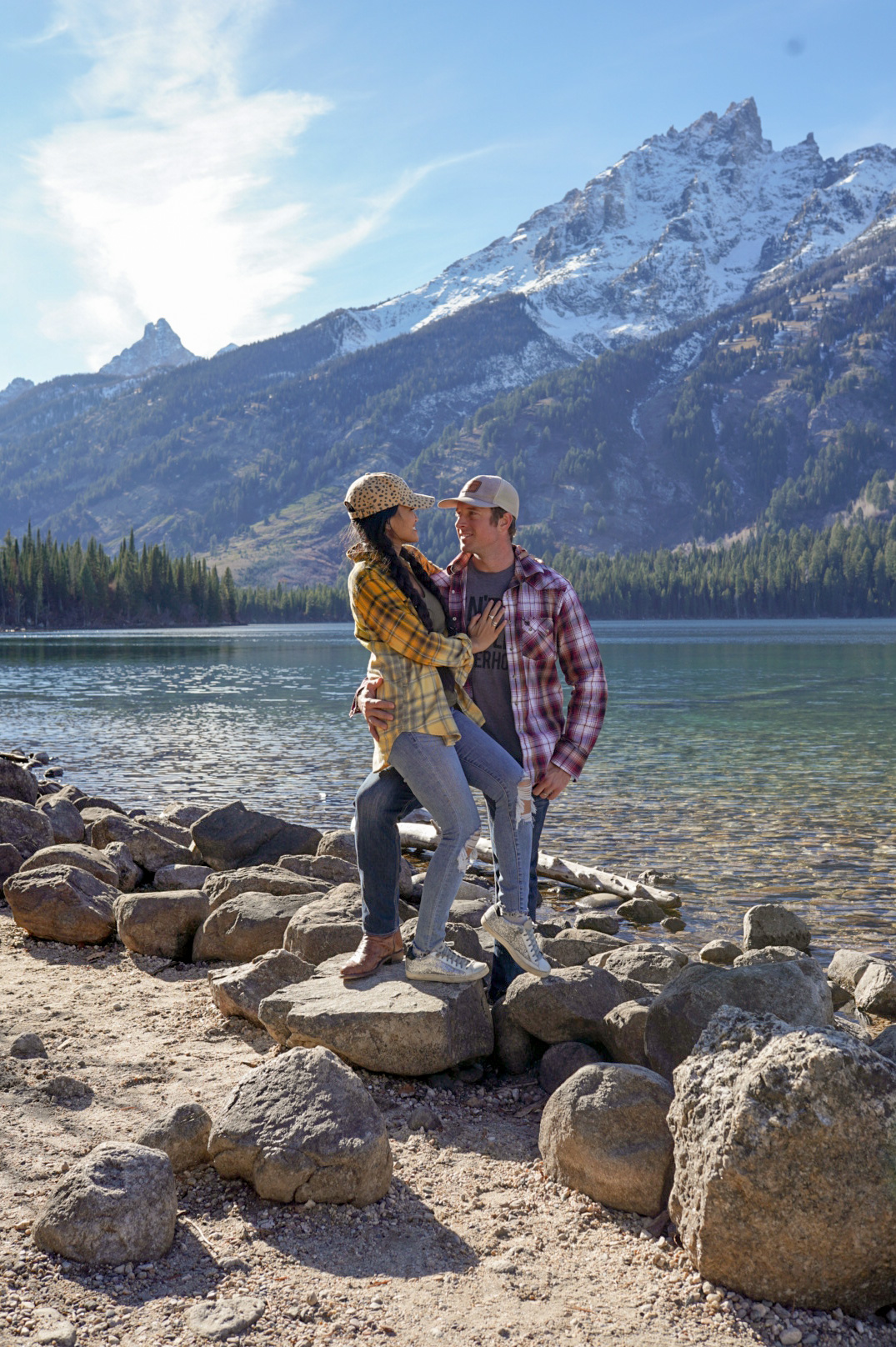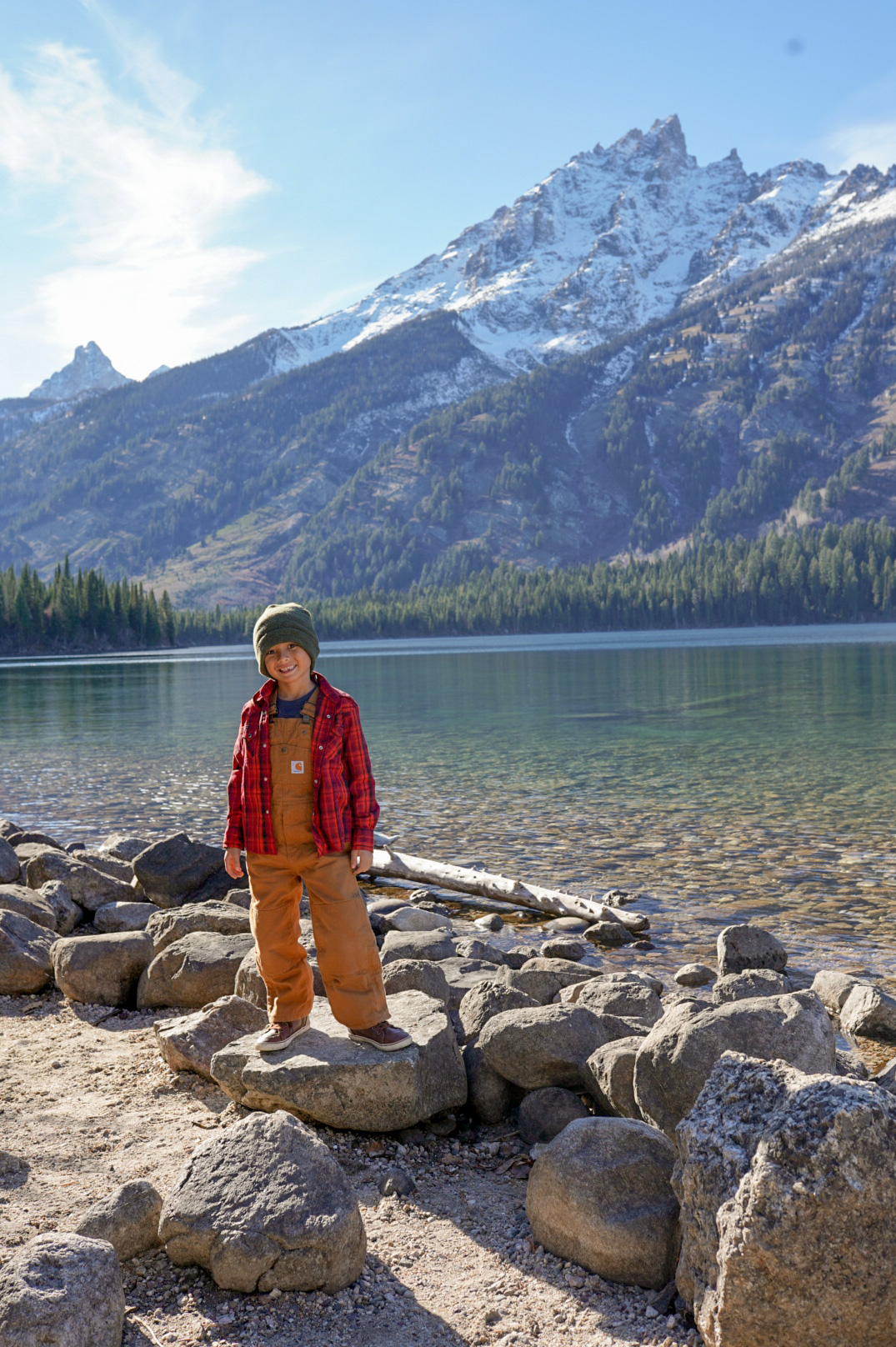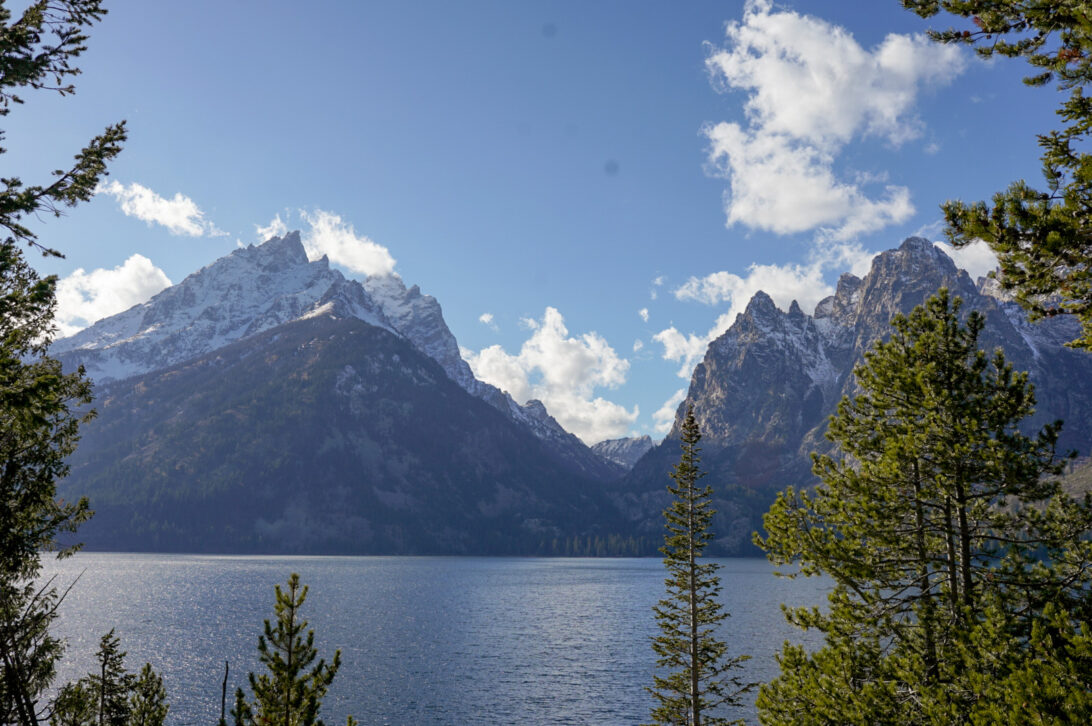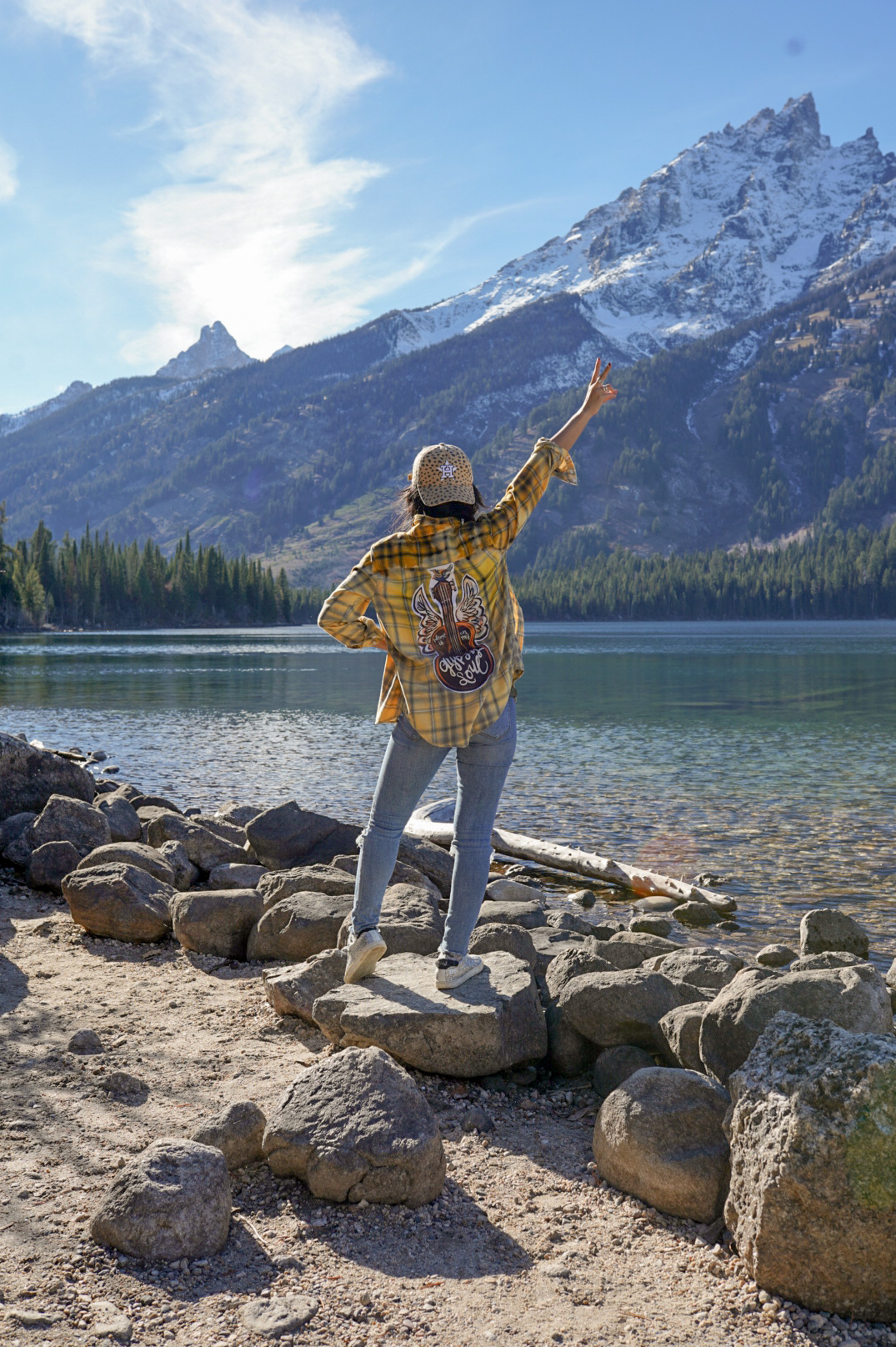 Grand Tetons & Jackson Hole
Where to Stay
We stayed at the Heart 6 Ranch in Wyoming right outside of Grand Teton Park and 30 minute drive to Jackson Hole. It is a dude ranch so if the smell of horse urine or feces gets to you then I wouldn't stay here. But we didn't mind it because we couldn't smell it in our room, but it is what you smell when you are near the barn. I was pregnant at the time when we went so my smells were extra heightened.
Aside from the smell of the ranch which is very typical if you live on a farm or ranch, we loved our stay! It had the best views of the valley and the Grand Tetons. The restaurant served hearty meals, and there's animals every where. I love being around horses, dogs, cats, chickens, you name it and so did my family. So we enjoyed having them everywhere. We even invited a few of the cats to hang out with us in our cabin. Another highlight is the scenic trail rides. It's absolutely beautiful and the guides are so knowledgable. Great for little kids and inexperienced riders.
Where to Eat
Aside from the one restaurant at the dude ranch, if you are looking for restaurants you have to drive to Jackson Hole. We ate at several different places and they did not disappoint, but one of our favorite places was Local in Jackson Hole. We tried the local Elk and Bison for the first time and it was delicious. I would definitely recommend.
Things to Do
Aside from all the fun activities we did at the dude ranch we also visited the Grand Tetons. There are so many hiking trails, but since I was in my first trimester of pregnancy I only had energy for one 5 mile hike around Jenny lake and it was breathtaking. It was definitely worth it. The mountains are just beautiful and the weather was perfect. We even took Jayden's "Jason" Halloween photos at the lake. It was quite entertaining for all the hikers out there.
Another thing we did was visit Jackson Hole. Since we came during Halloween they had this fun trick or treating event for the kiddos. Basically all the stores participated in handing out treats to the trick or treaters. It was very fun and a huge turn out for families. We really enjoyed walking around Jackson Hole. It's a cute town and tons of cute shops!

SHOP THIS POST:

We really enjoyed our time in Wyoming visiting Jackson Hole, and Grand Tetons National Park. The place was beautiful and just so serene. I would highly recommend if you are looking for a nature oriented, non crowded, family trip. It's a great trip for those who love a little adventure! I hope you enjoyed this post. Thanks for stopping by!
P.S. Subscribe for weekly newsletters so you never miss a single post!