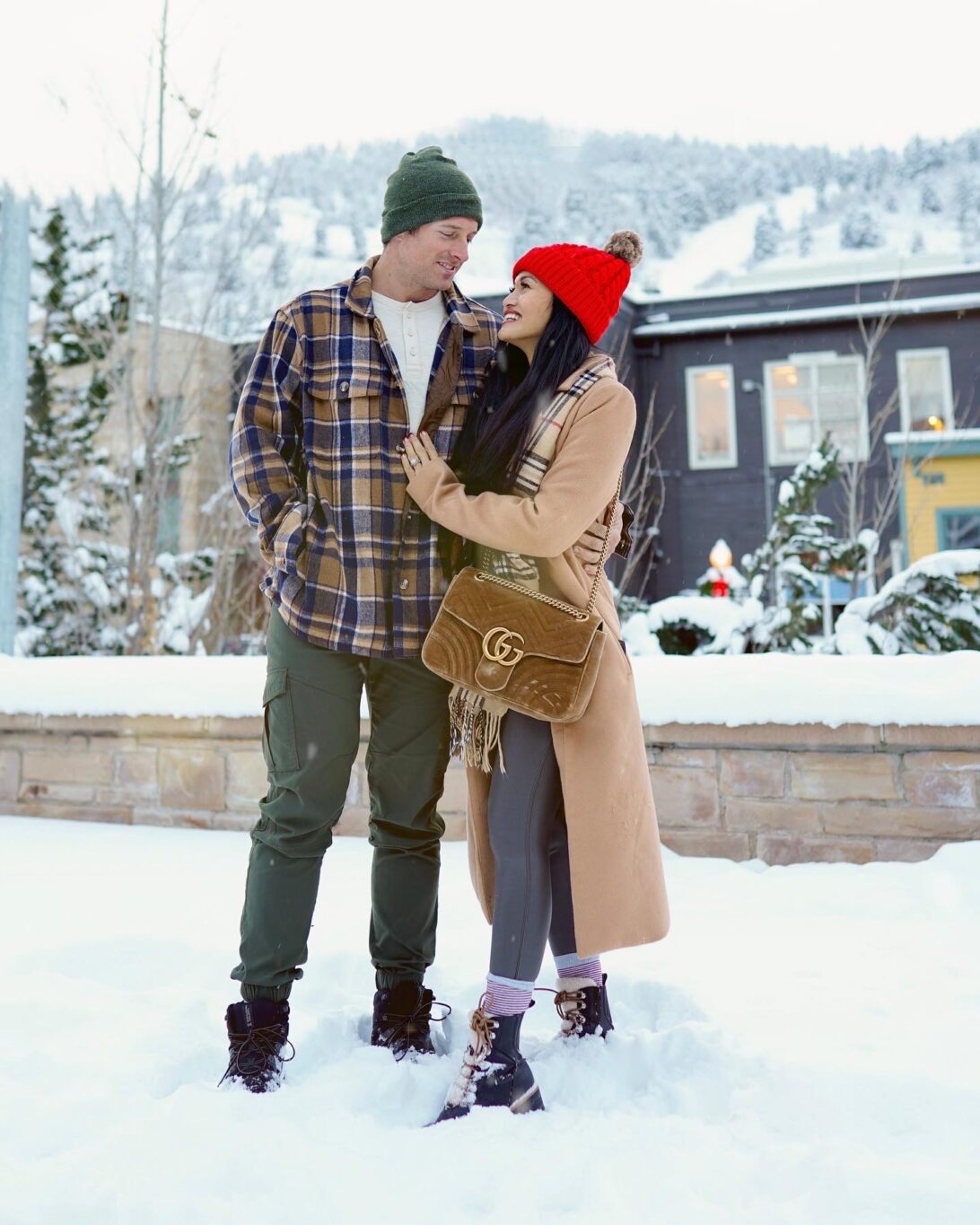 FEATURED ON THIS POST:

Hi friends,
Hope you are doing well! In light of it being my hubby's birthday on the 23rd, I wanted to share a recap of his birthday trip to Park City, Utah. This was our first time going, normally we go to Colorado, but we loved it and will definitely be back. We love the family atmosphere. It's less crowded and so much more convenient when it comes to the drive. Everything is literally a walk a way. It was hard to leave our resort we stayed at.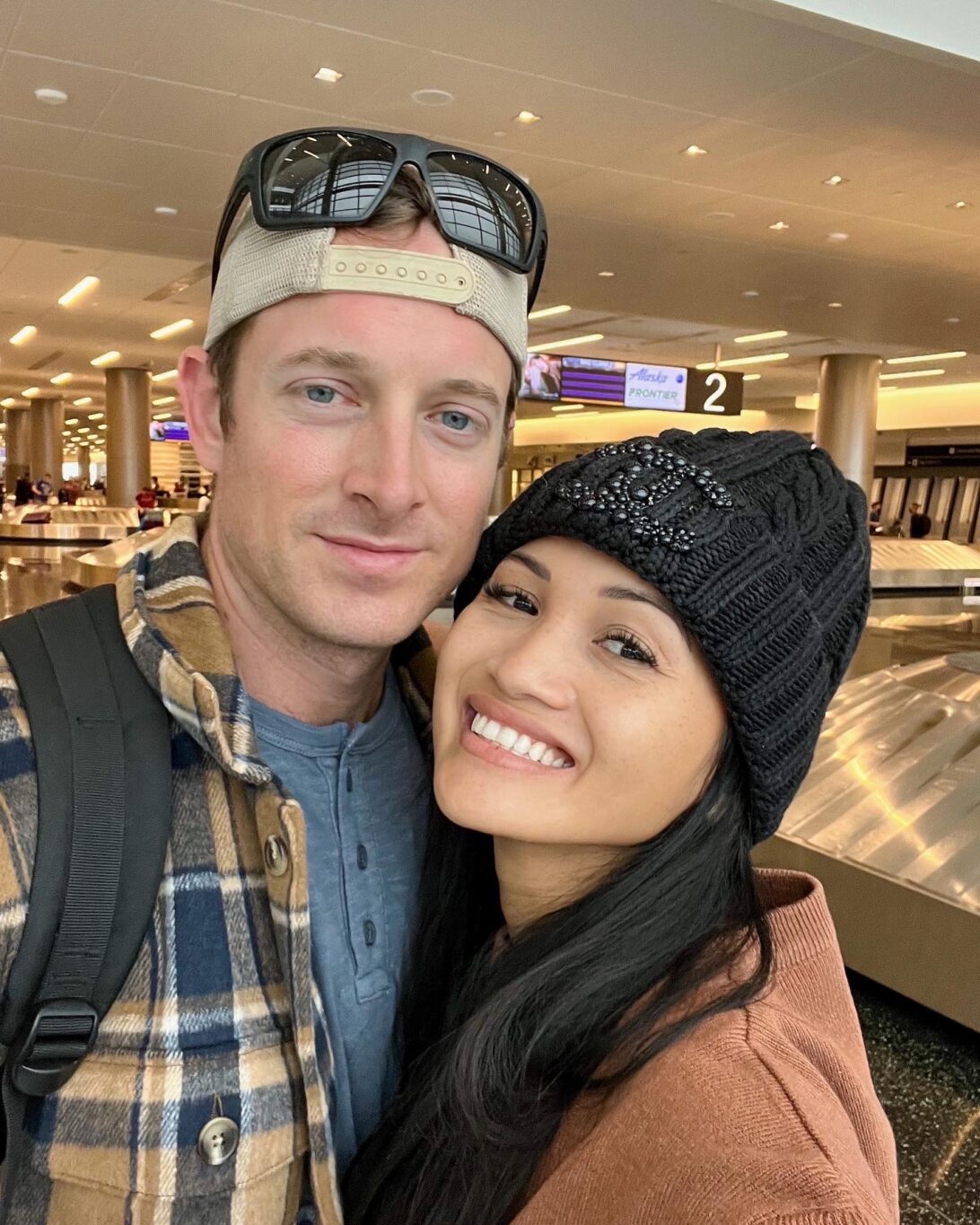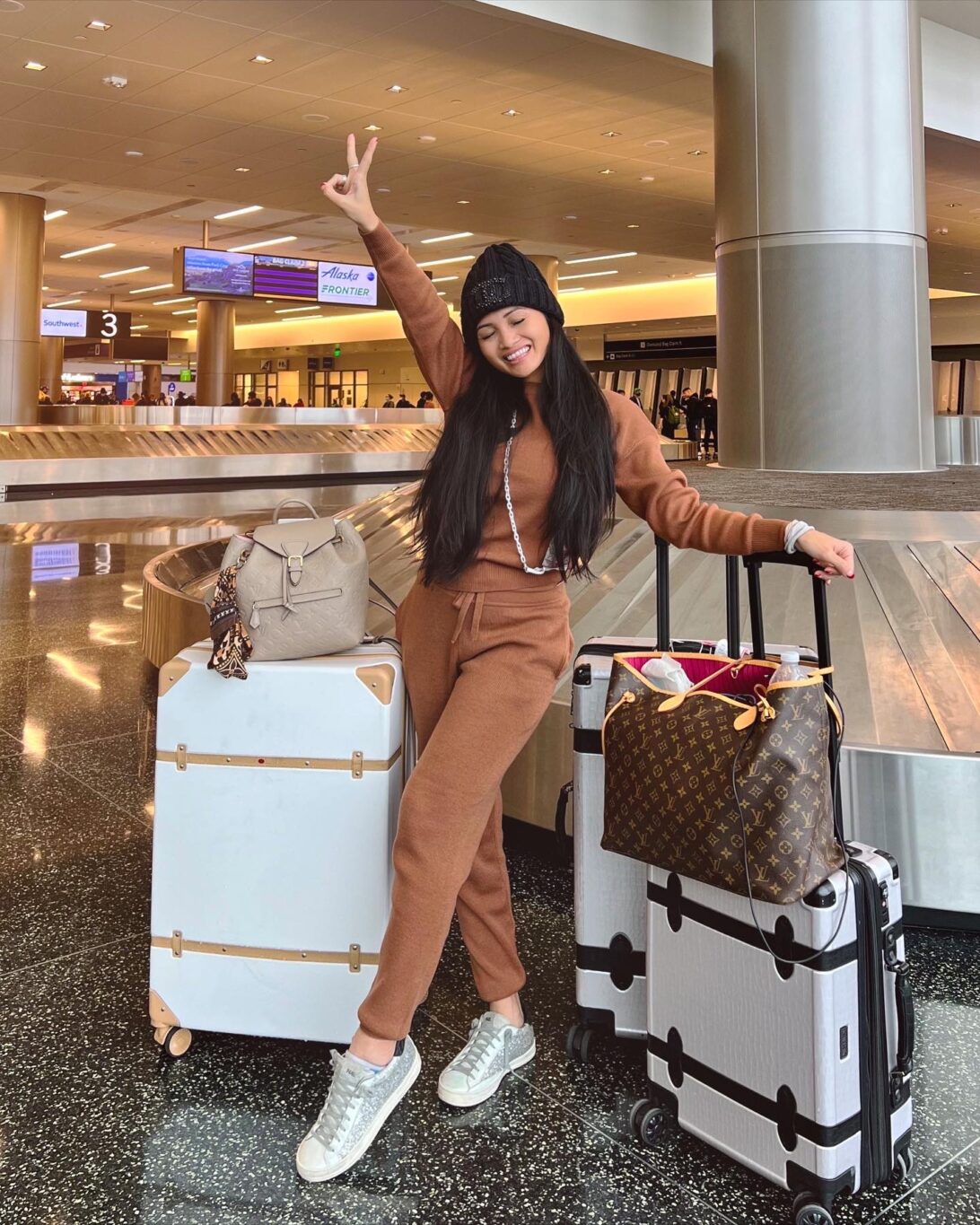 SHOP THIS LOOK: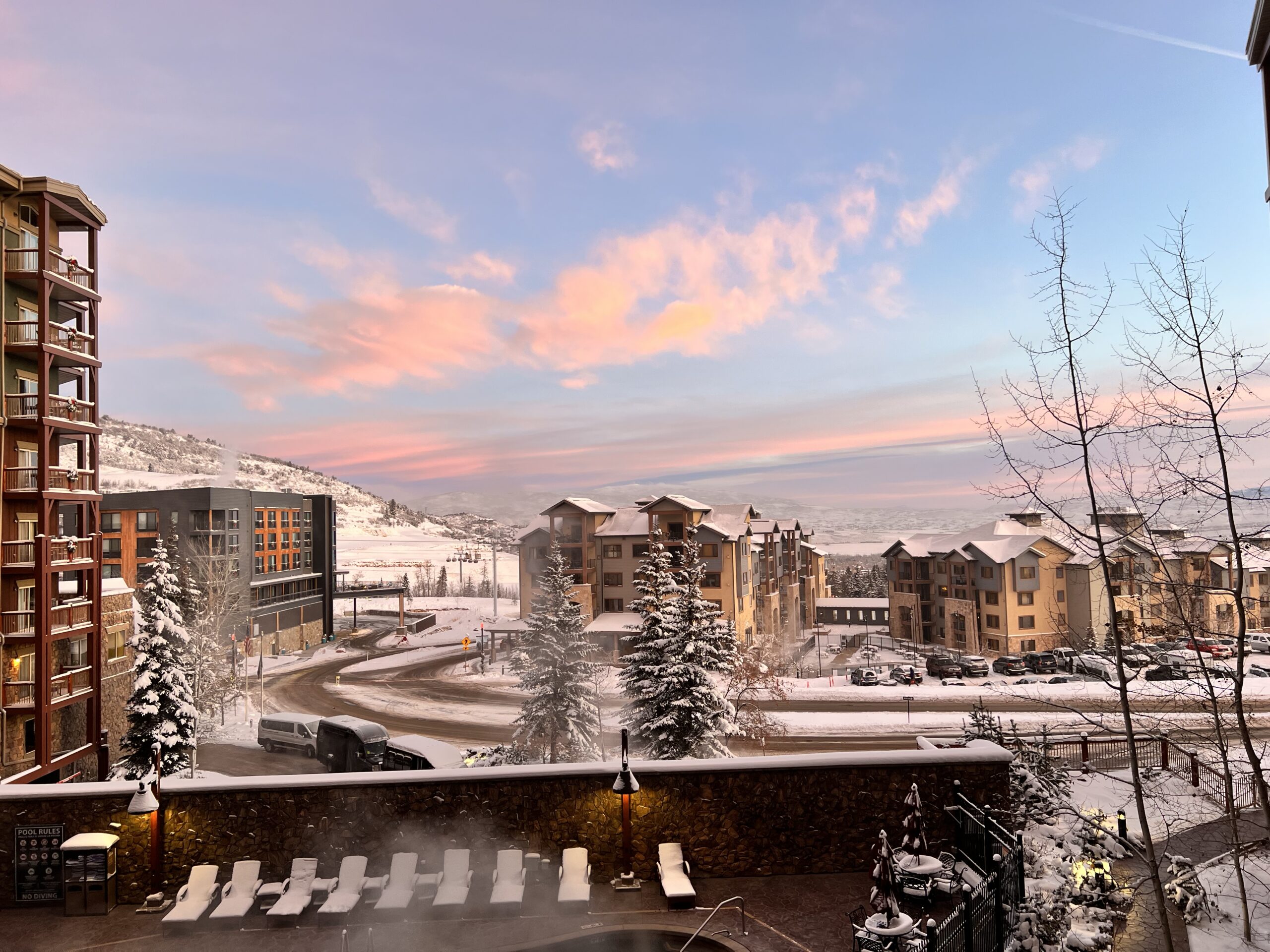 WHERE WE STAYED:
We stayed at the Westgate Park City Resort which is located ten minutes from Park City in Canyon Village. I was pleasantly surprised how accommodating and convenient everything was. We stayed in a Luxury One-Bedroom Villa complete with it's own living room, a fully stocked kitchen, dining, and a hot tub in our bedroom. Plus we had our own balcony to sit out and view the mountains. We also had our own washer and dryer and extra closet space for our snowboard and other snow gear. Honestly everything we needed was in our room.
We ended up going to the Walmart which was ten minuted down the road and stocking up on some food and drinks so we could eat in our room. They also have a very convenient Market in the resort that had everything else you might have forgotten or needed including alcohol. It was so convenient and perfect for our five day stay.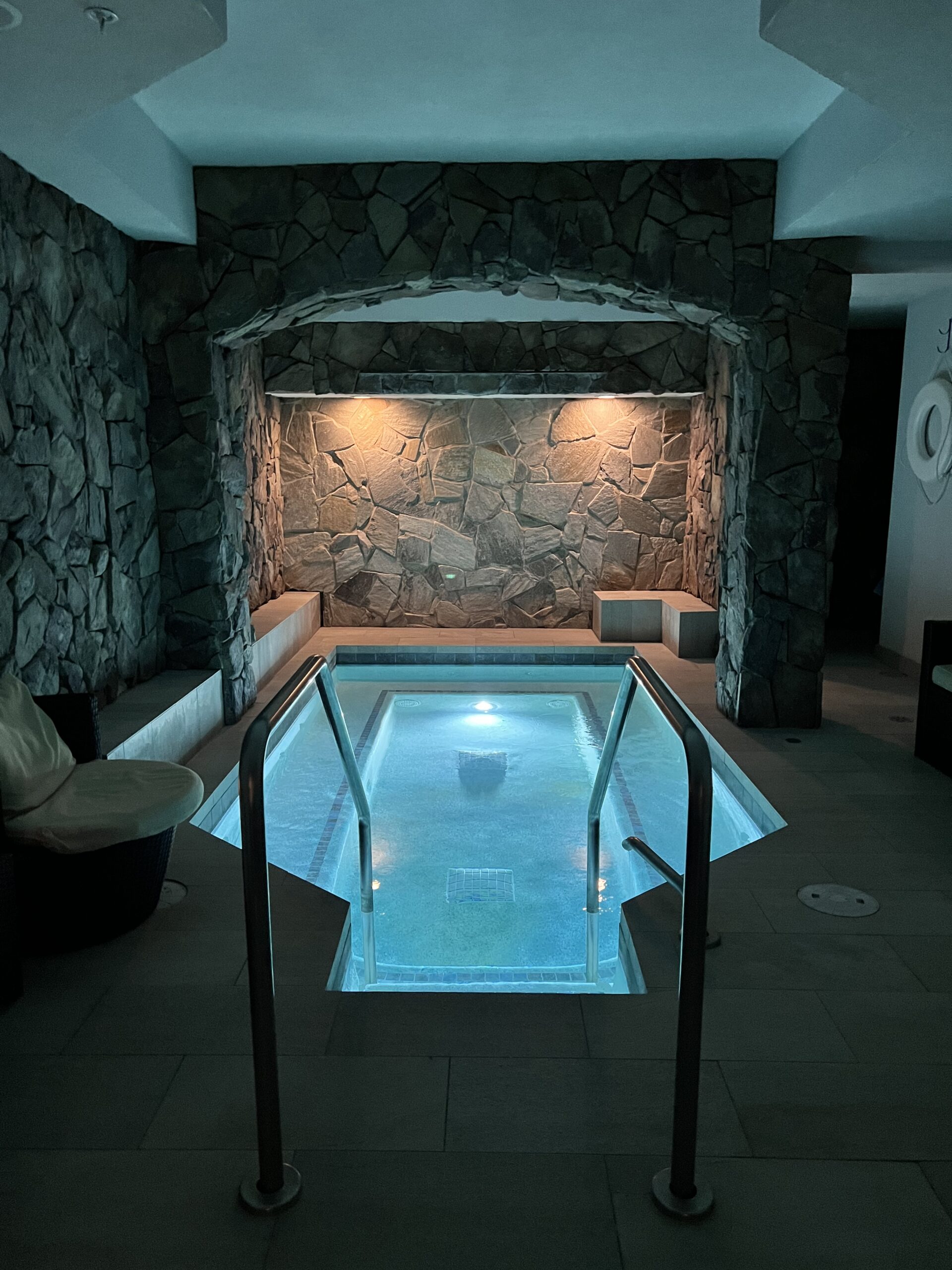 Another plus is the amazing Serenity resort spa where I spent a day enjoying a relaxing massage while Josh was out on the slopes. The ski lift was literally walking distance from the resort so Josh could easily come back and forth from our room to the slopes.
They also have several restaurants and bars at the resort so you literally never had to drive anywhere if you didn't need to. I took Josh to their award winning 4 star steak house Edge for an early birthday dinner. He loved it! Everything was so convenient, all the food at the restaurants were so good, and they had the best hot chocolate in Canyon Square.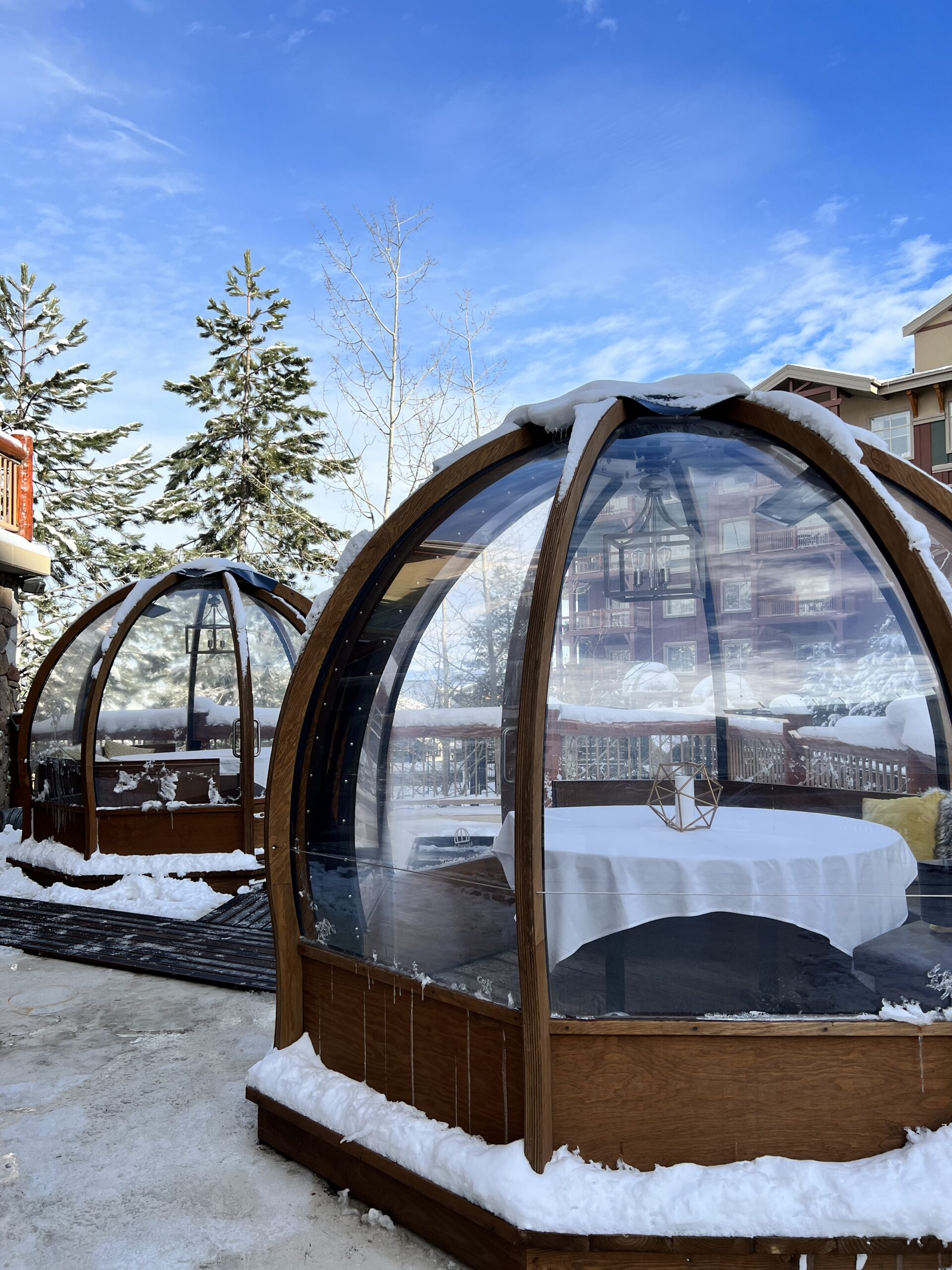 It's great for couples but also for families. They have a kids club, and indoor/outdoor pool, arcade room, and a ski school right at the resort and Canyon Village.  Canyon Village is its own little resort town separate from the busy hustle and bustle of Park City  which we loved, since we prefer less crowded touristy places when we travel. We also loved the more conservative drug free atmosphere unlike certain parts of Colorado so will definitely be back with our family.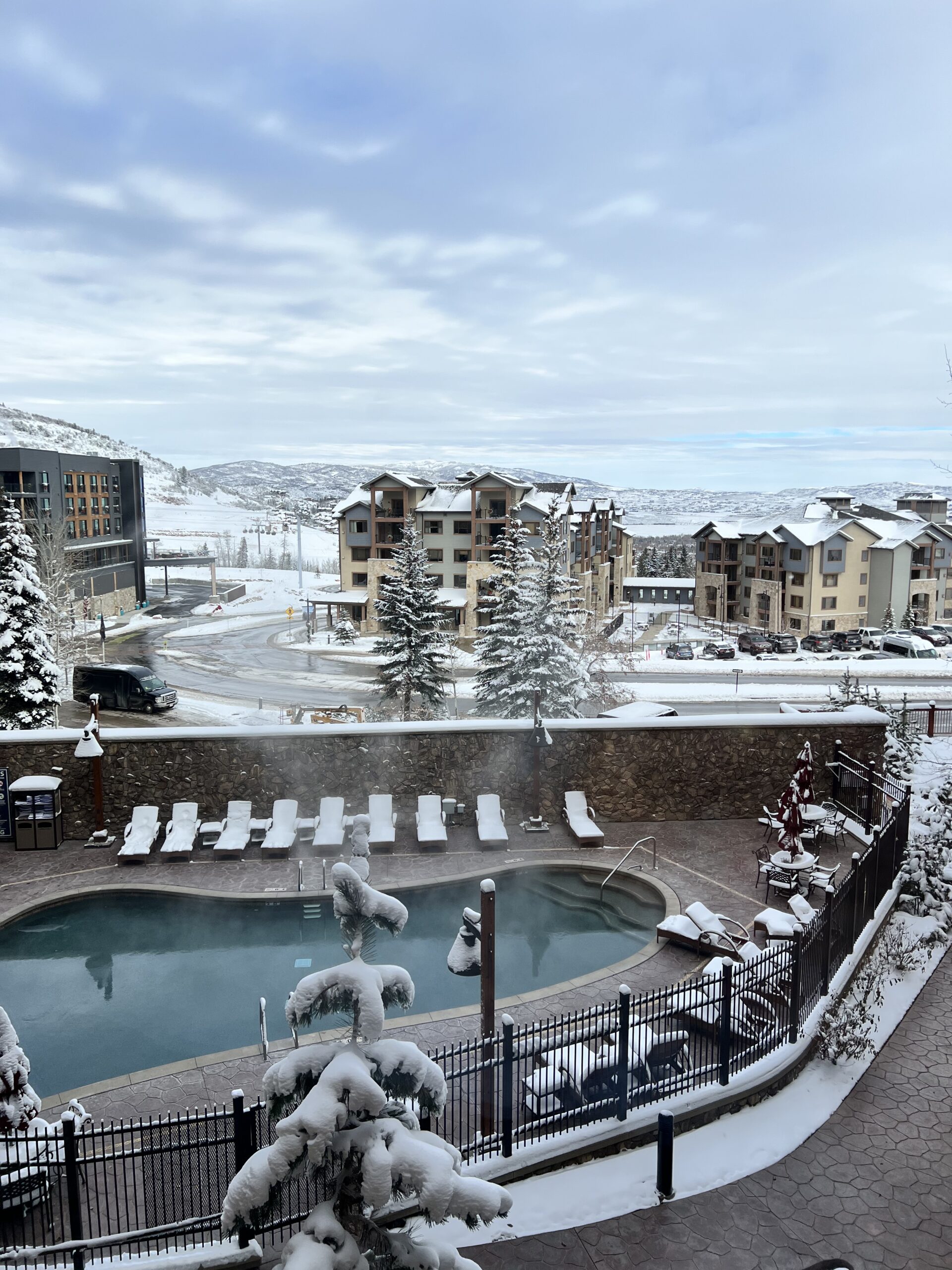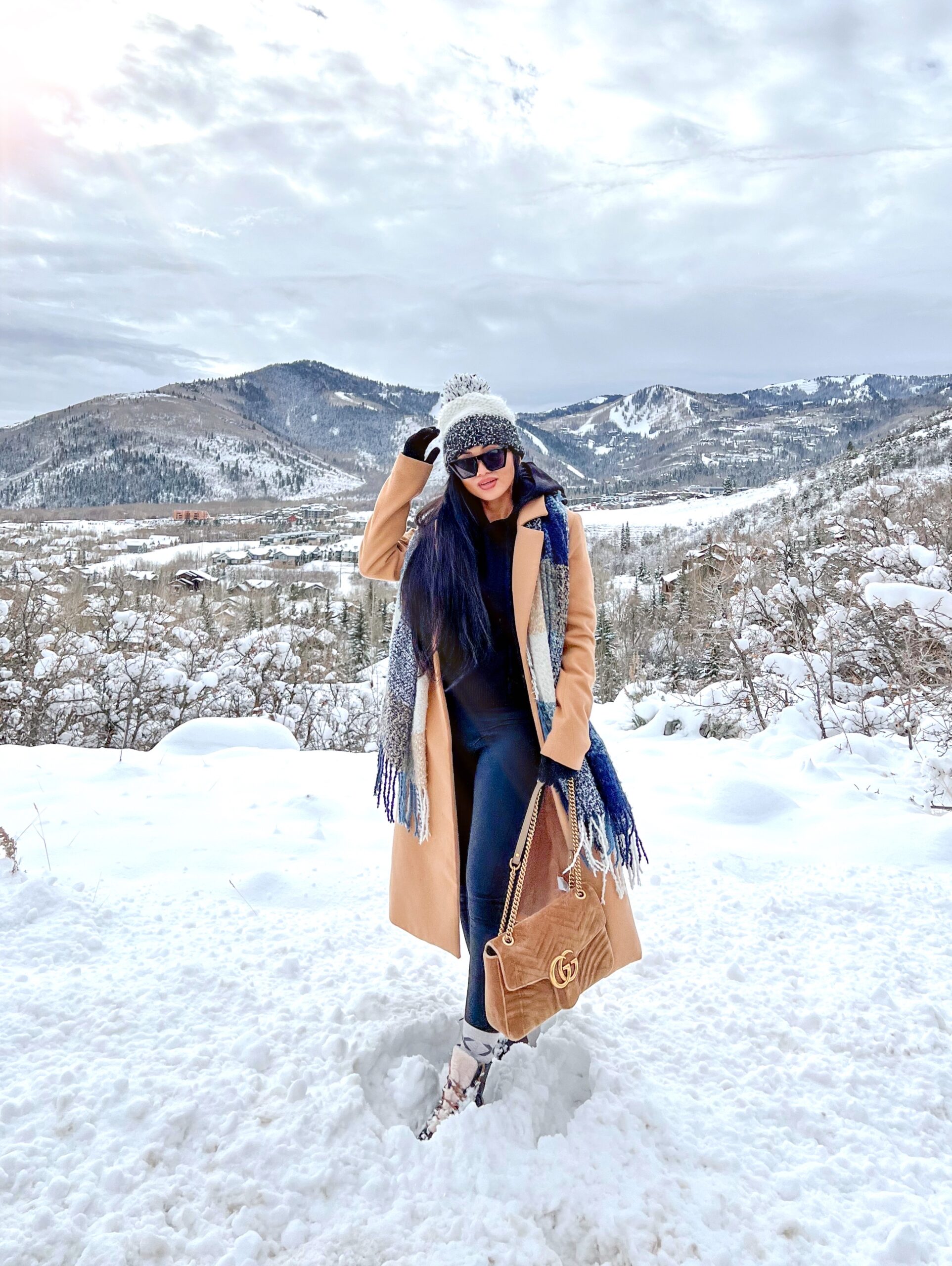 SHOP THIS LOOK: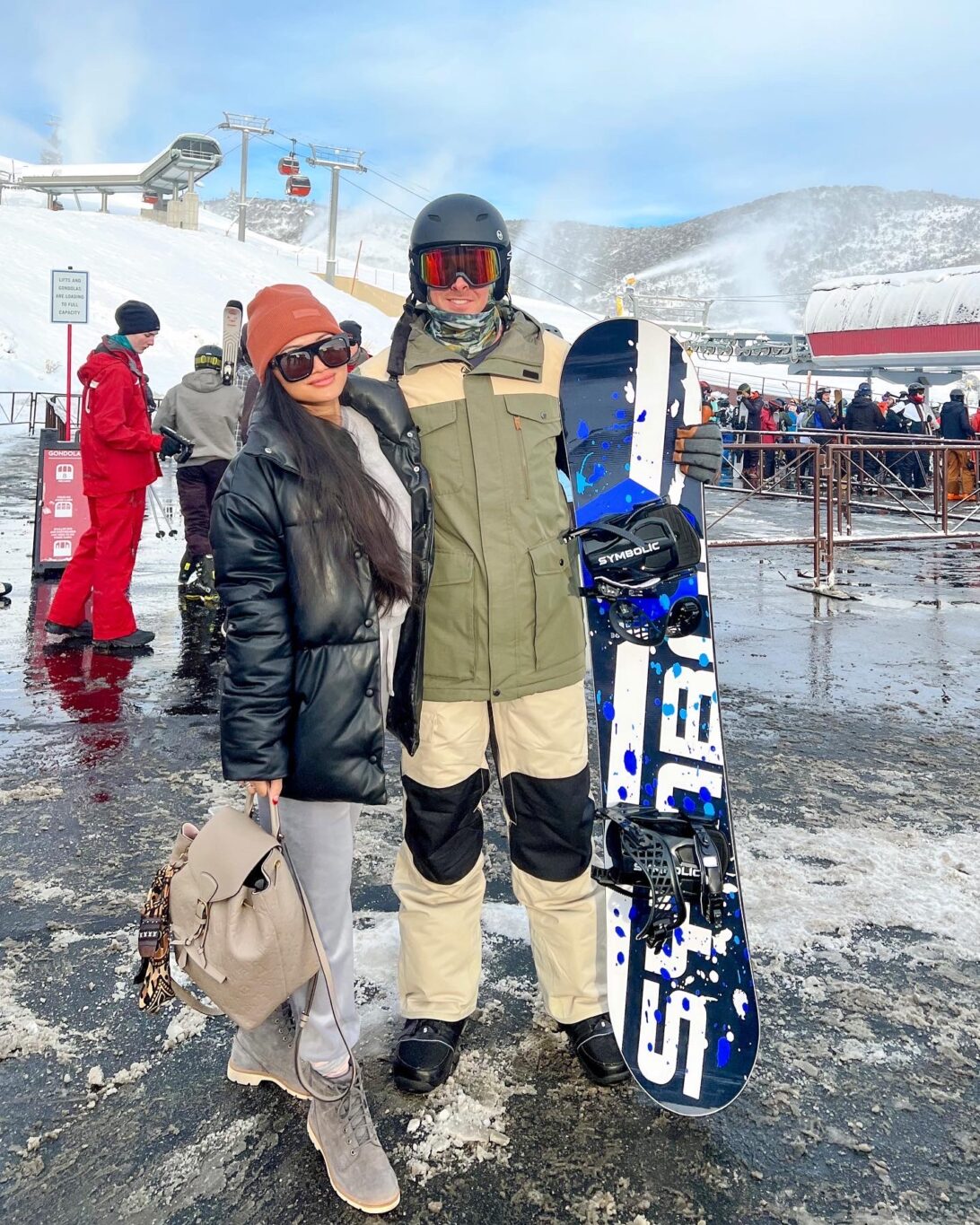 SHOP THIS LOOK:

WHERE TO EAT:
Honestly we didn't venture away from our resort. They had burgers, steak, Raman, pizza, and tons of other options from their restaurants. But if you did want to go somewhere else there are tons of restaurants to choose from in downtown Park City which is less than 15 minute drive from the resort.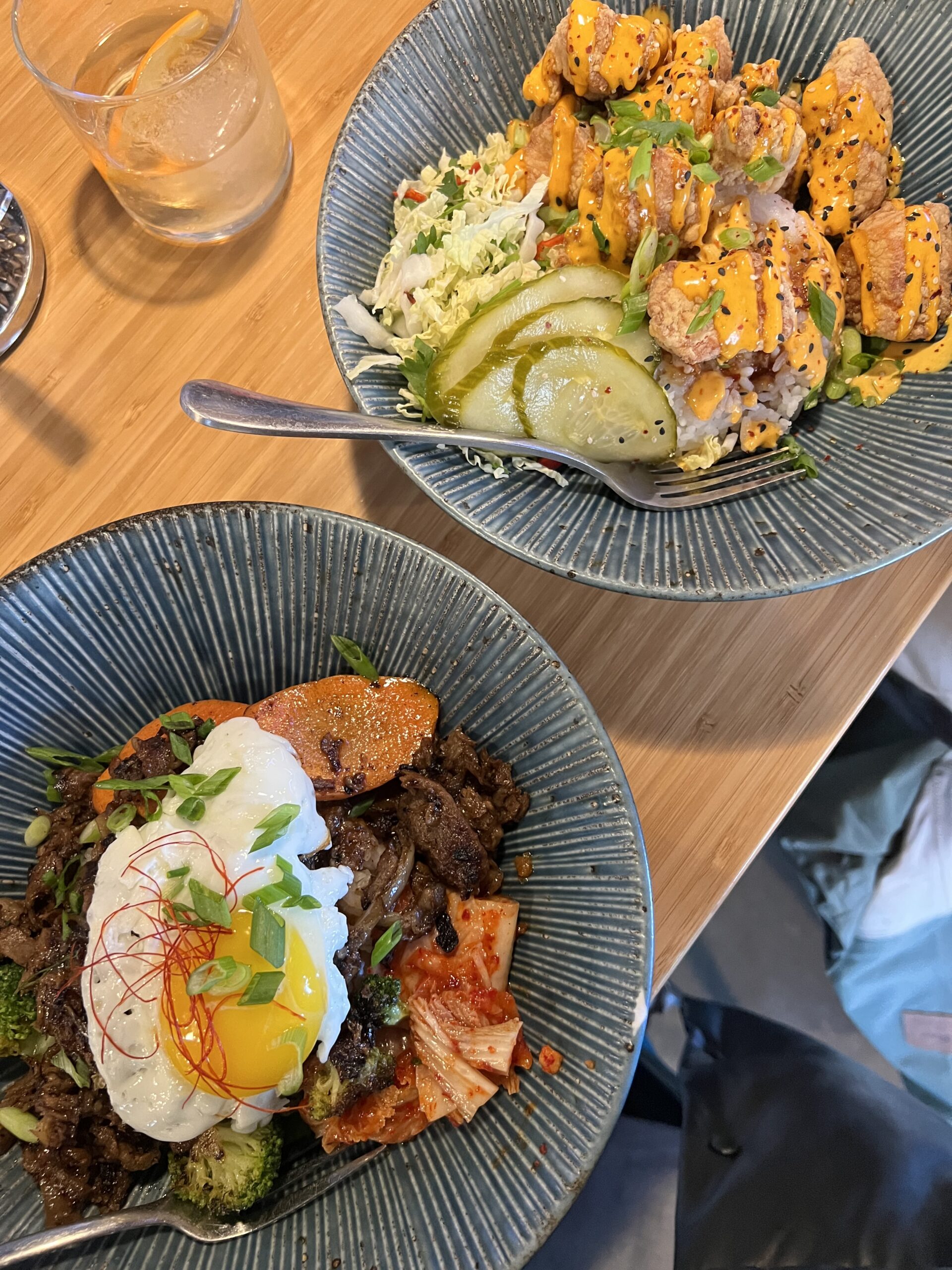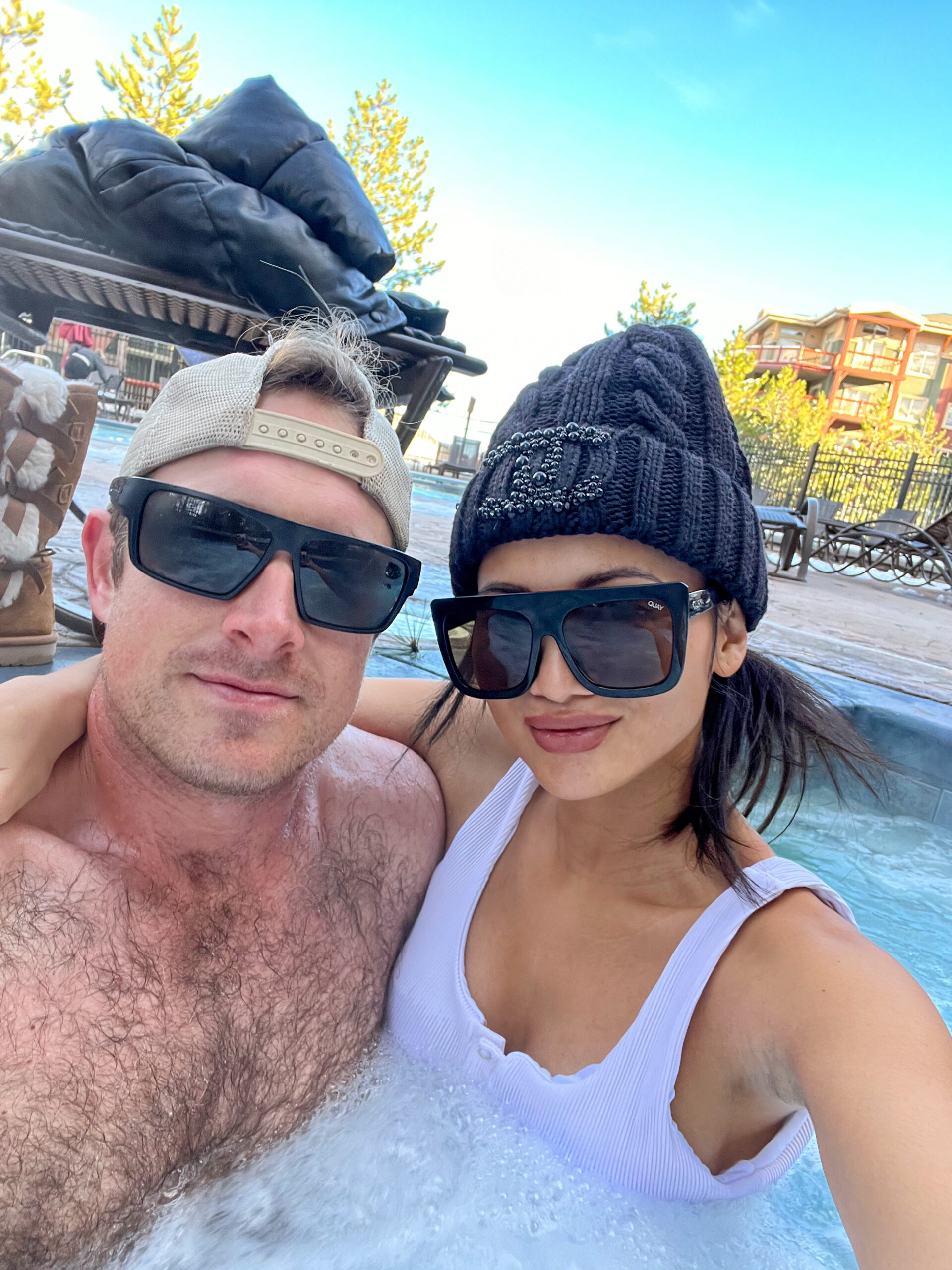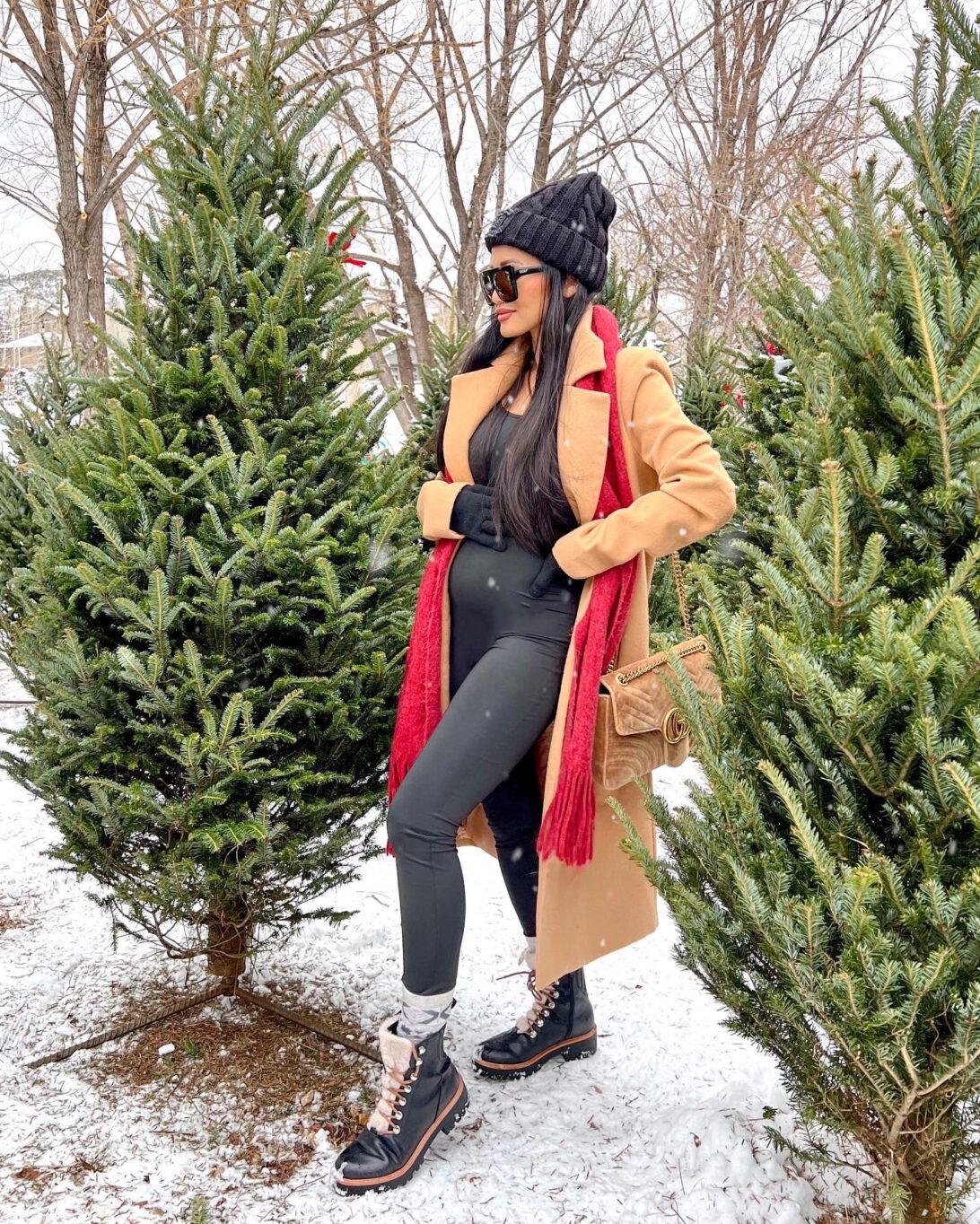 SHOP THIS LOOK: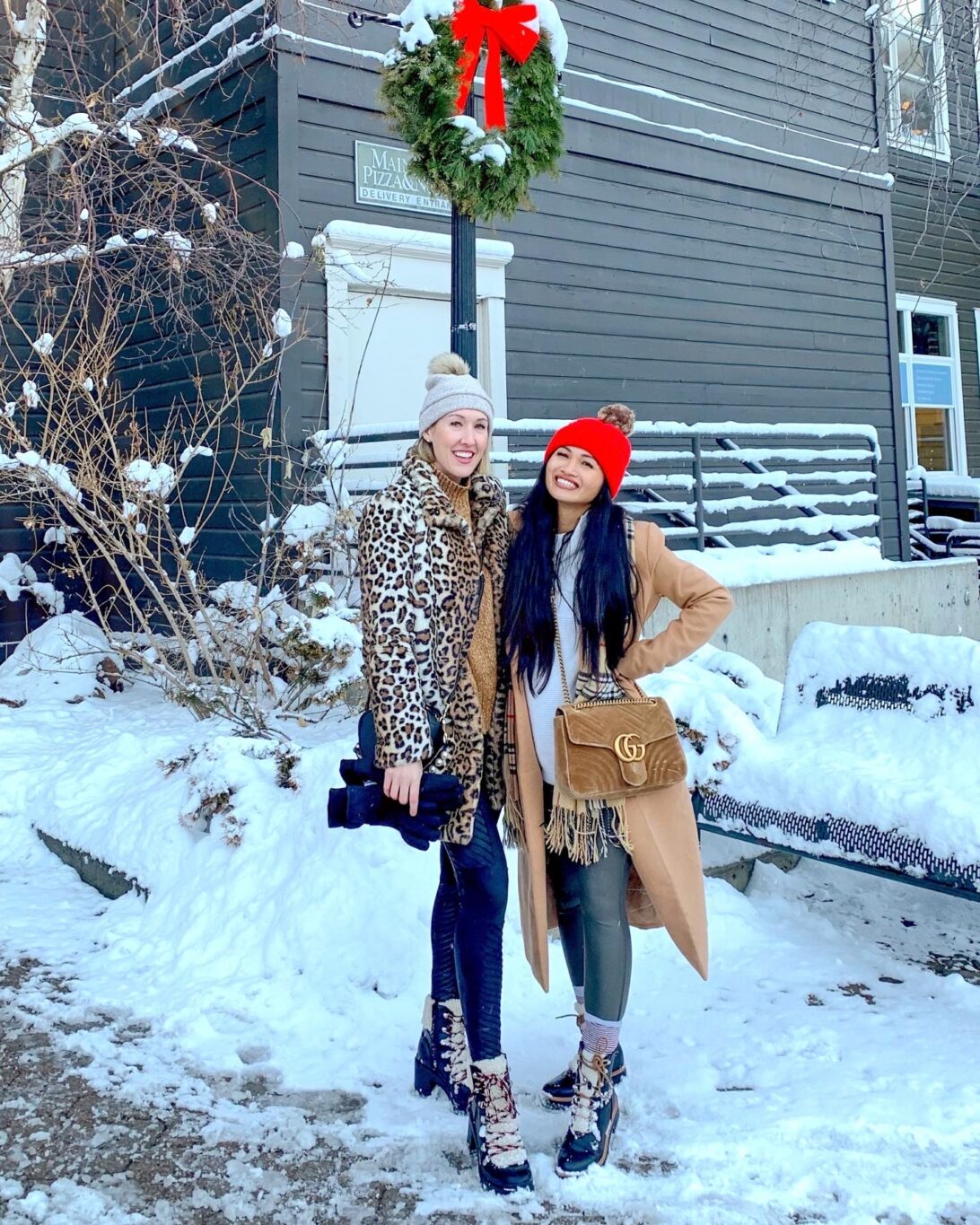 WHAT TO DO:
At the resort aside from hitting the slopes they also have a spa, jacuzzis, and pools. Outside of the resort you can go tubing, visit Olympic city in Park City, and also check out all the cool shops and boutiques downtown. We even drove to the Fox Shop outside of Salt Lake to do a little shopping.  Another cute place we visited was Park City Gardens just down the road from our resort. It has the cutest shop, cafe, and Christmas trees every where! It was like something you would see in a Hallmark movie.
I honestly  laid around our hotel room most of the times and just relaxed. When you are pregnant doing nothing is always a great choice. Pregnant or not there is something to do for everyone in Park City. Whether you are there for an adventure or just to relax you can find it in Park City.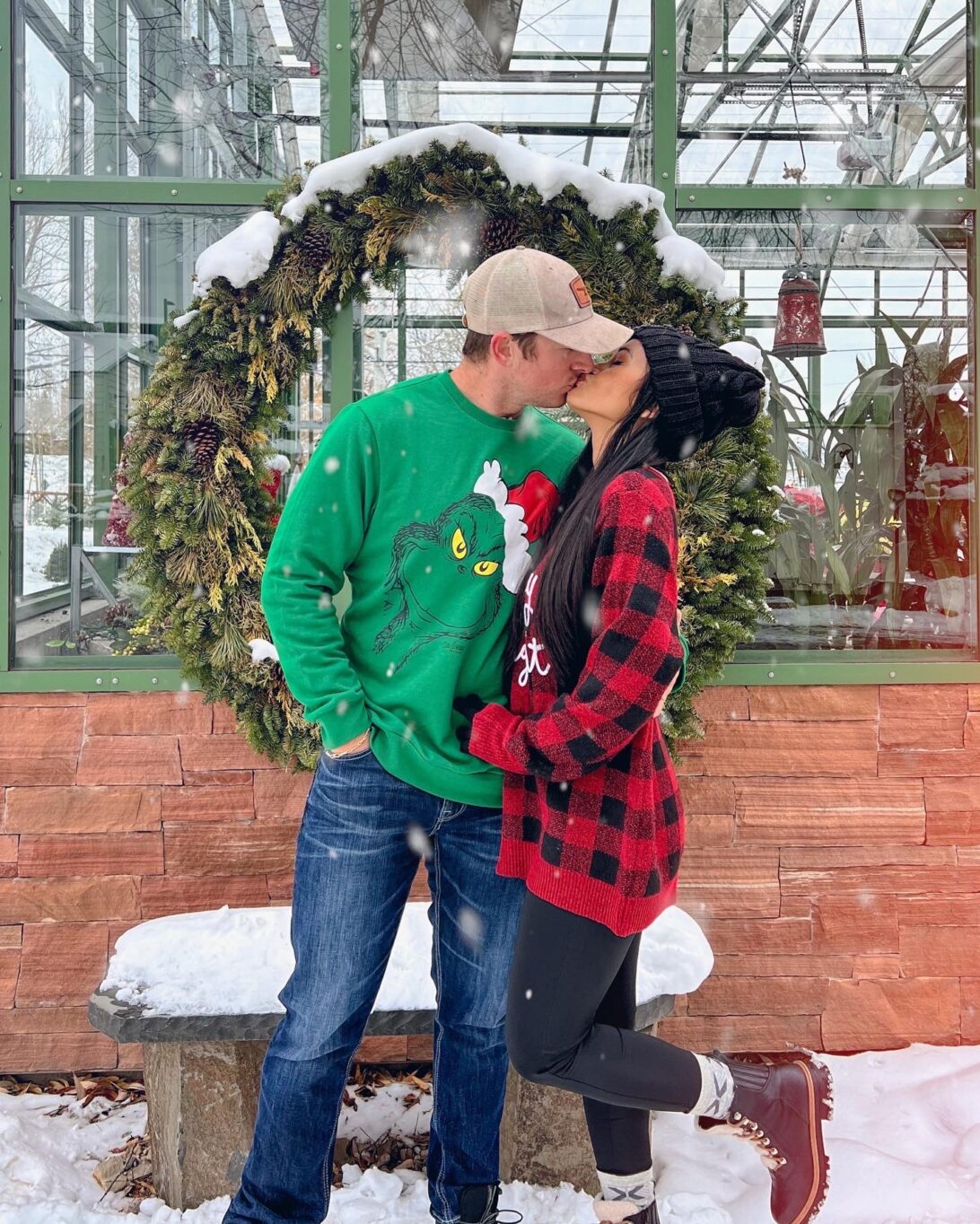 SHOP THIS LOOK:

SHOP THIS LOOK:

We really enjoyed our time in Park City and will definitely be back with family. I would highly recommend our resort we stayed at because of the service, the convenience, and the location. It had everything we need and more. I hope this post was helpful in planning your next trip to Park City, Utah. Thanks for stopping by!
P.S. Subscribe for weekly newsletters so you never miss a single post!