This past weekend we had the opportunity to spend the weekend at the newest luxury hotel in Houston, the Hotel Alessandra, for a little holiday staycation to celebrate my husband's birthday. Did you know I never knew about staycations until I became a mom? Let's face it, when you have kids it is hard to get away for long periods of time, especially finding someone to watch your child for longer than a weekend. But sometimes as parents you just need a weekend to getaway and recharge, and just focus on your other half. Staycations are perfect for those moments, whether it be for your anniversary, just because, or in our case a weekend away to celebrate my husband's 30th birthday. Today I am sharing all about our luxurious weekend at the Hotel Alessandra and the perfect outfit for a night out on the town.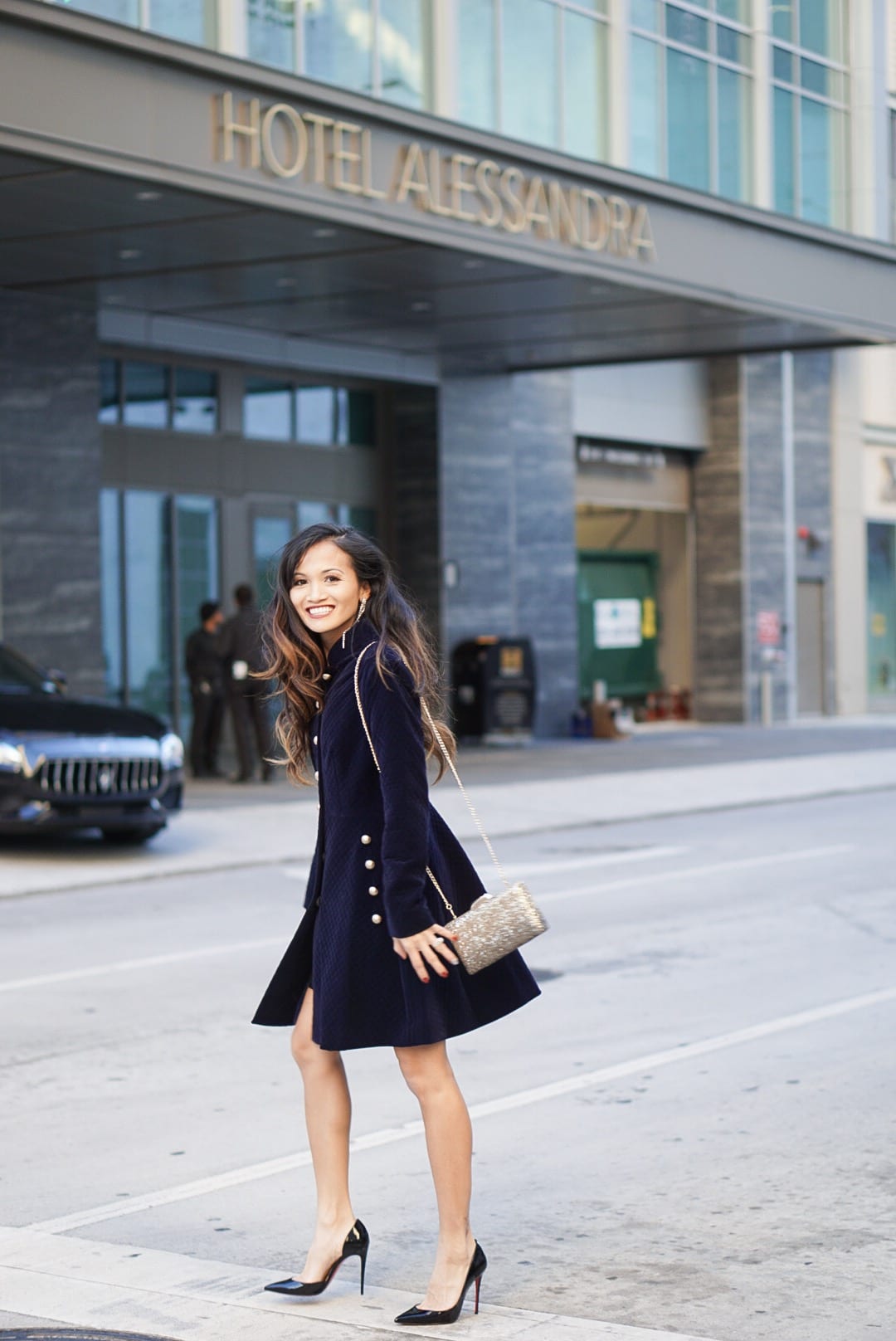 How gorgeous are these grand stairs in the entrance of the hotel? These beautiful stairs lead up to the front desk and elevators on one side, and the bar and restaurant on the other side. Below is the hotel Maserati. We had the opportunity to be chauffeured around in this luxury car around Houston. No need for an Uber or Taxi when you are traveling downtown, this Maserati is complimentary for guest. They will drop you off and take you anywhere in downtown.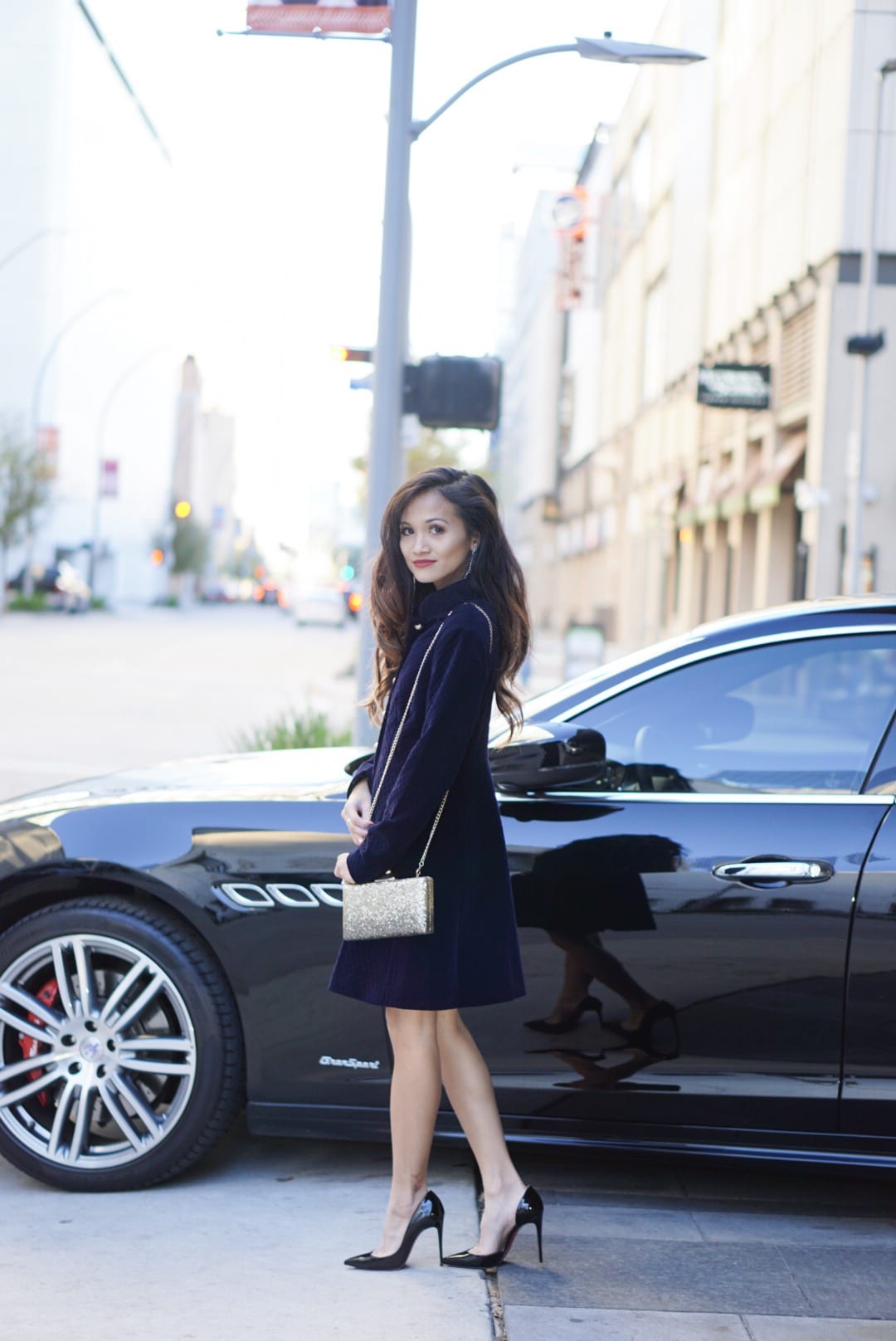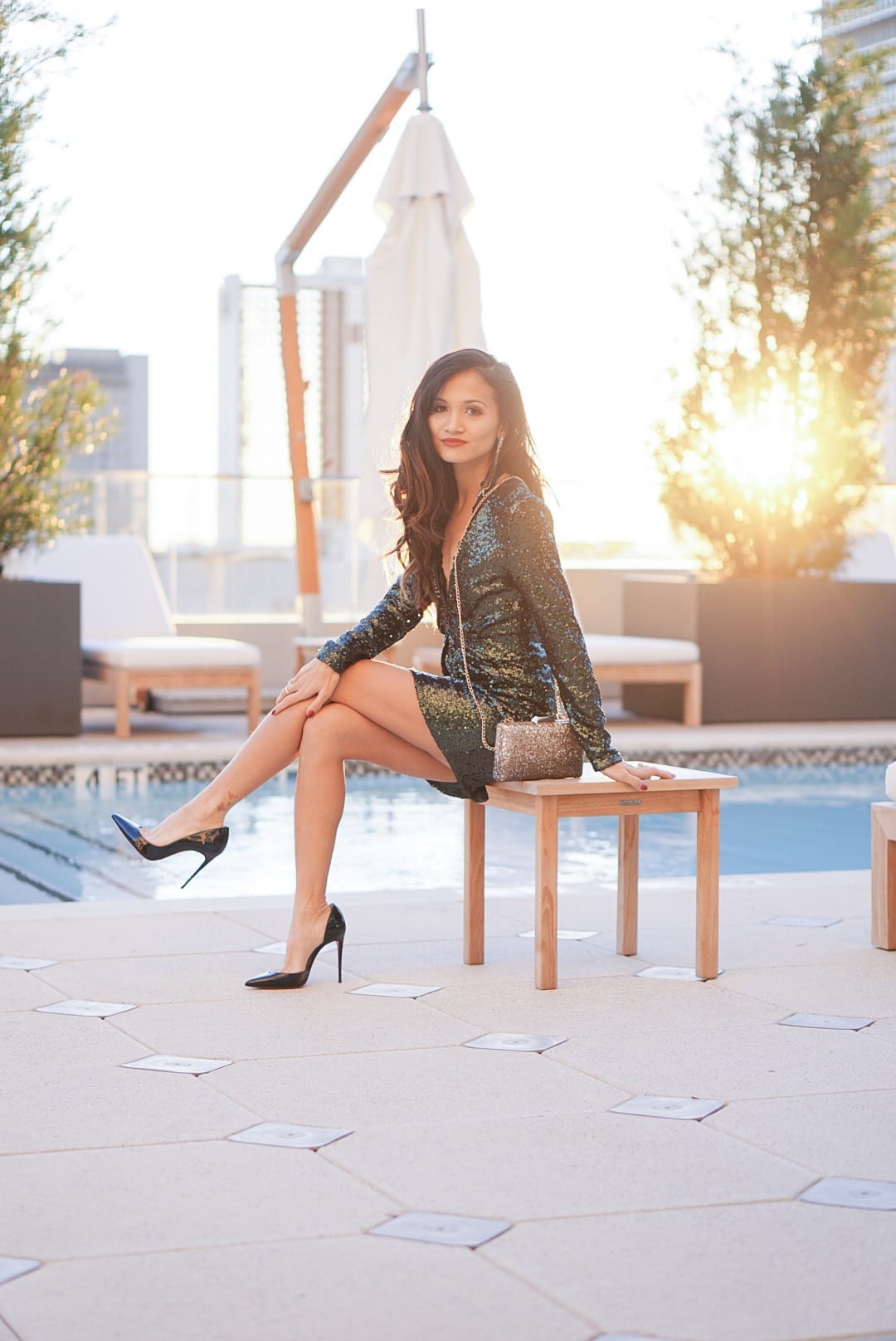 I wore this green sequin dress for my husband's birthday dinner at Lucienne. I love bringing out this dress this time of year. It is the perfect holiday dress and great for New Years too! We took these pictures at their rooftop pool which has a gorgeous view of downtown.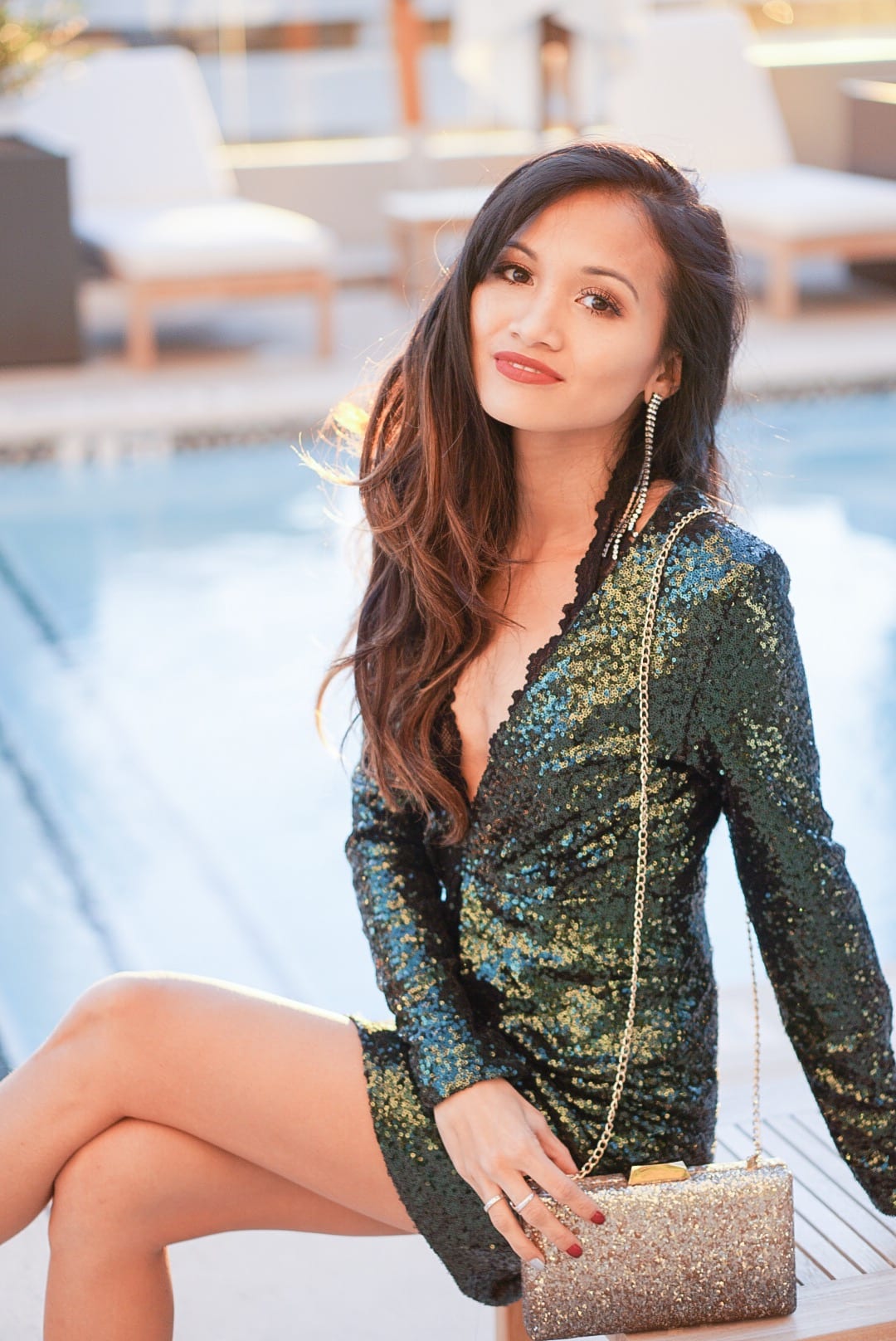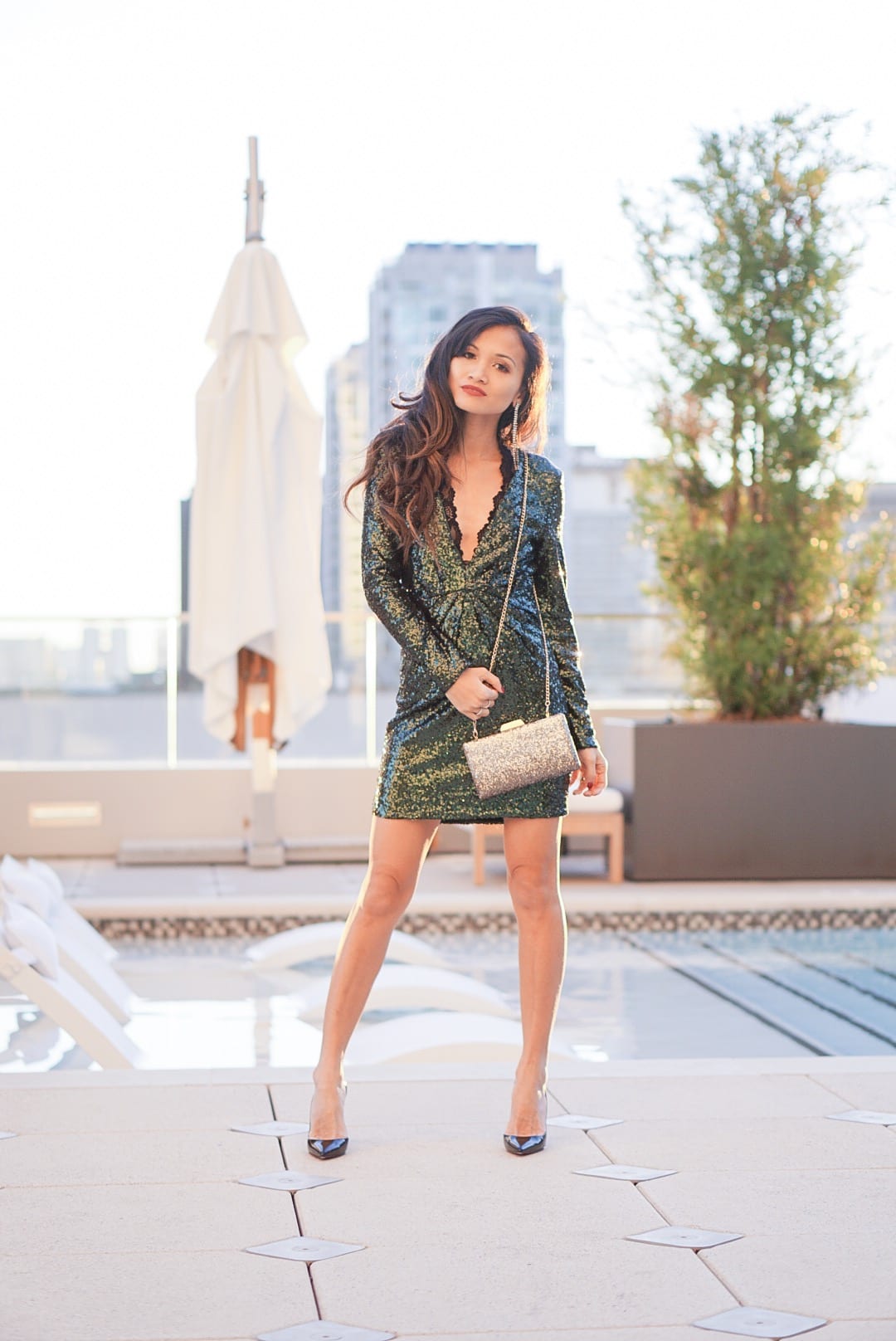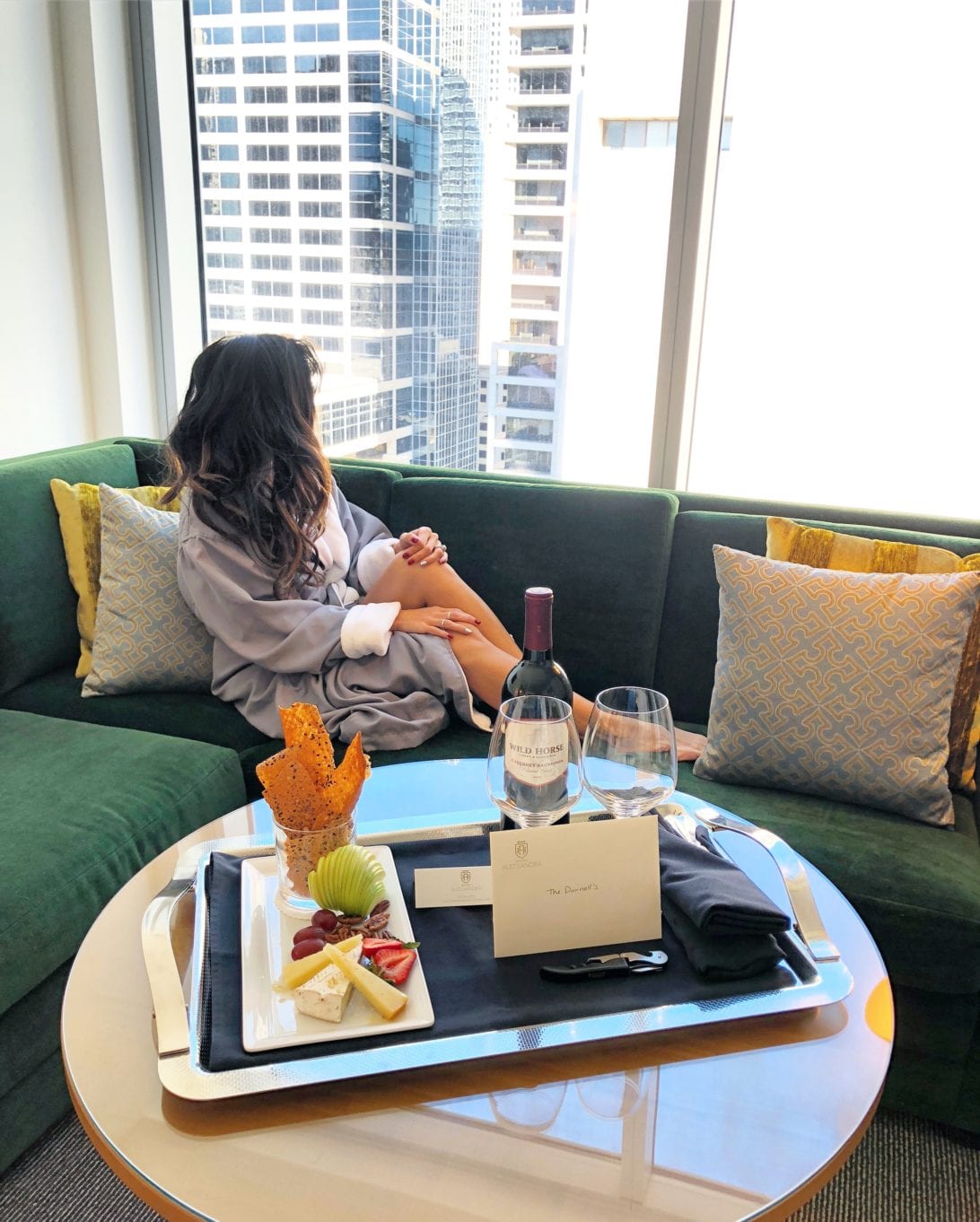 Had an amazing spa date at the Spa Alessandra. I was given a 60 minute seasonal body treatment in their spa room with a stunning view of downtown. It was so relaxing and refreshing, and just what this momma needed.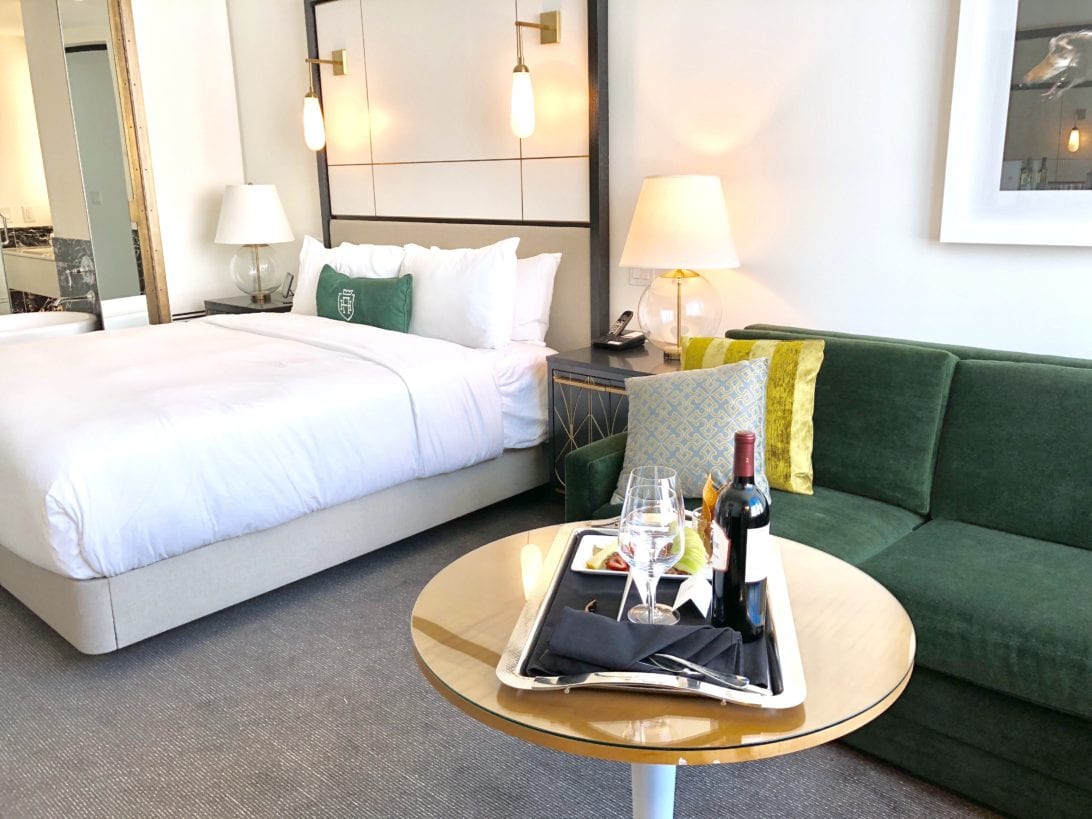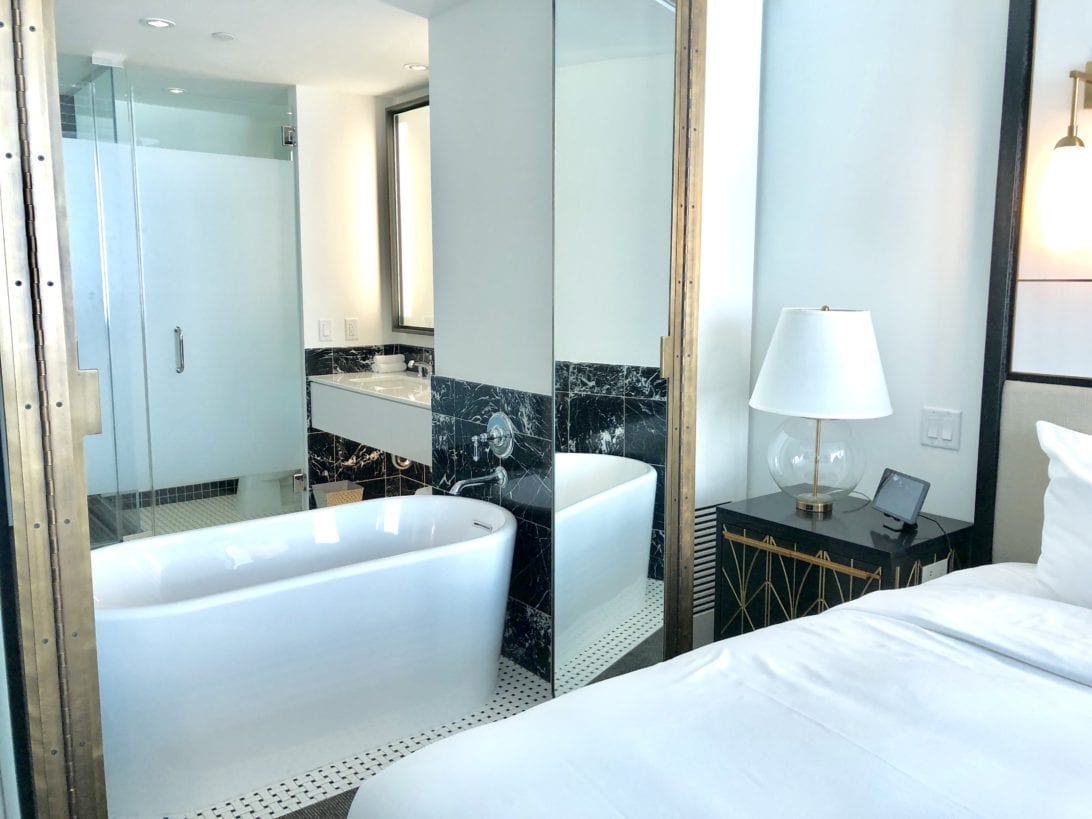 How beautiful was our Ambassador Suite located on the 20th floor. I can't get over the tub with the foldable mirror wall so you can open to view the room from your tub. They definitely had couples in mind with all the details of this room. Let just say during our weekend stay we did not leave our rooms unless it was time for Josh's birthday dinner. We stayed in the comforts of our luxurious room during the duration of our stay. Plus when your parents uninterrupted sleep in the comfiest bed you can imagine is the best thing you can get from a staycation.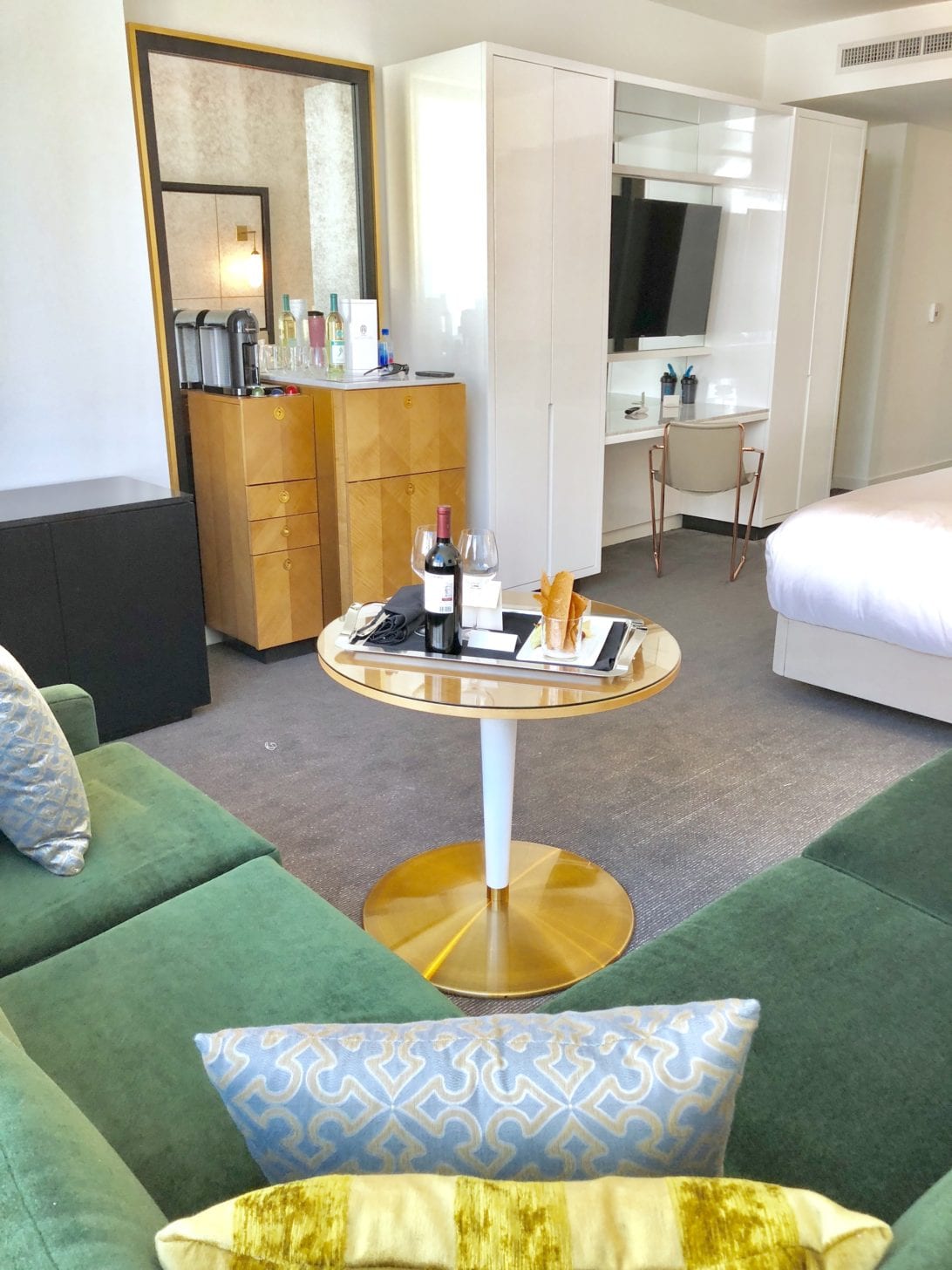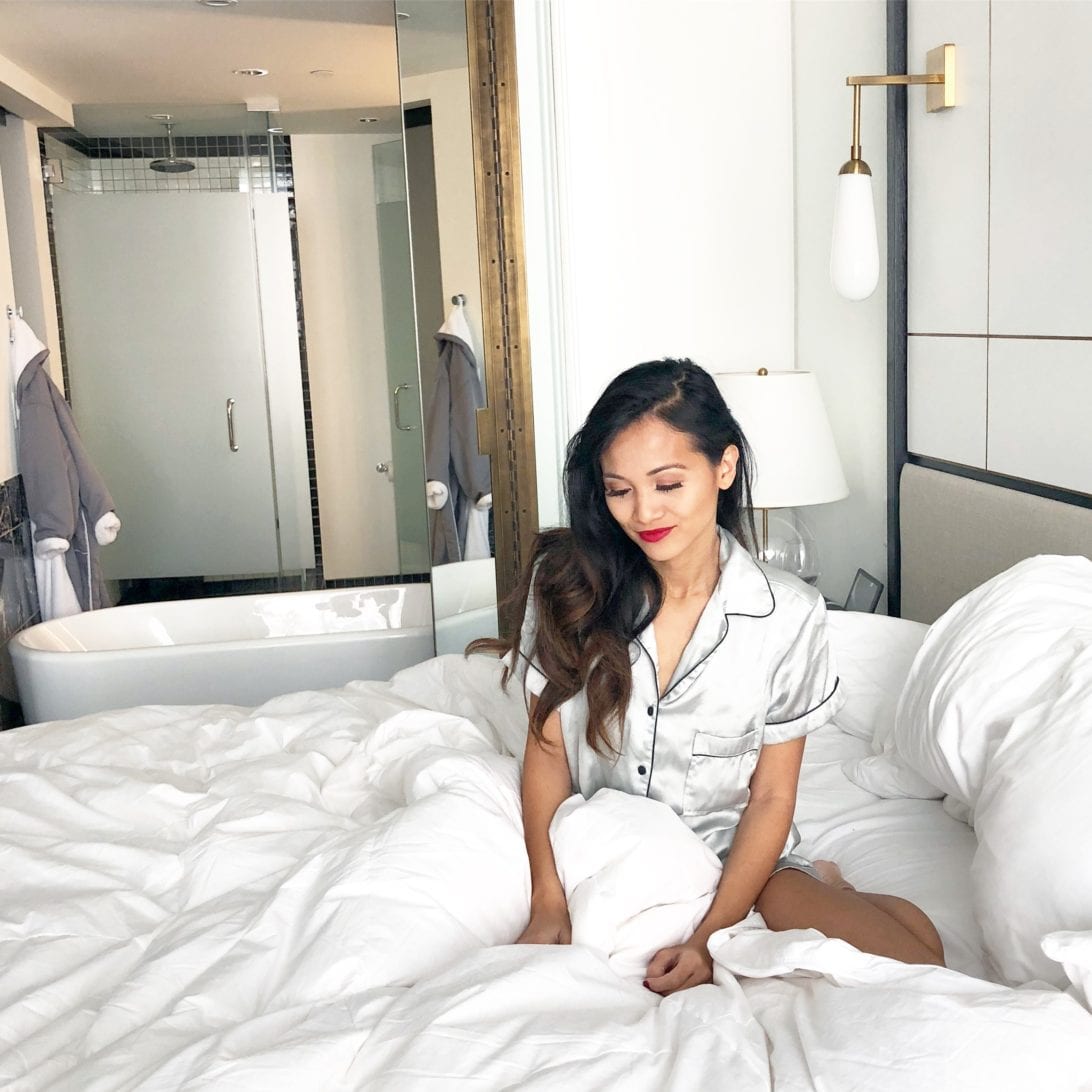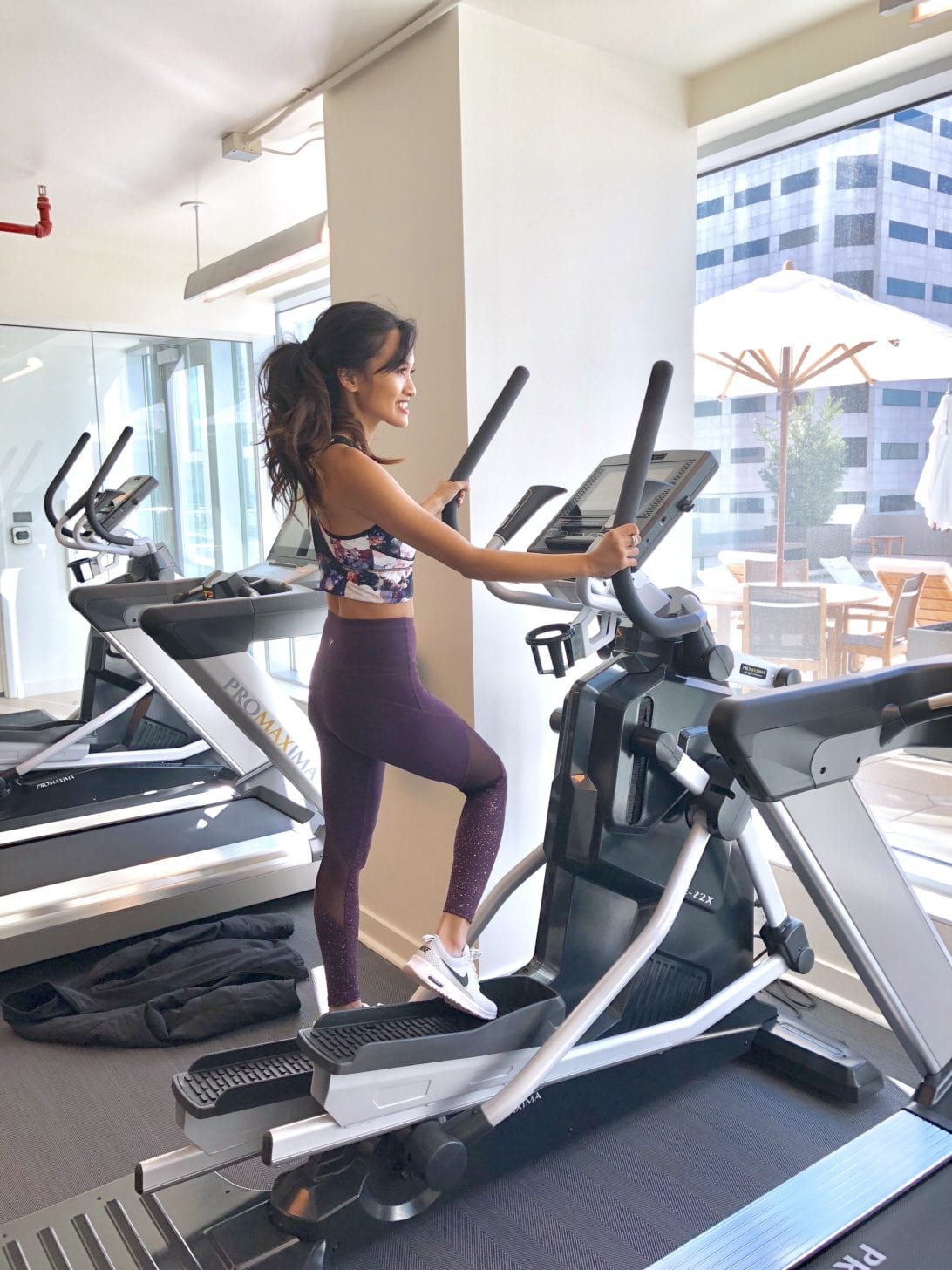 Need to get a quick workout in? Check out their gym, complete with everything you need for a full body workout. And after you've broken a sweat, you can step outside to dip in their beautiful rooftop pool!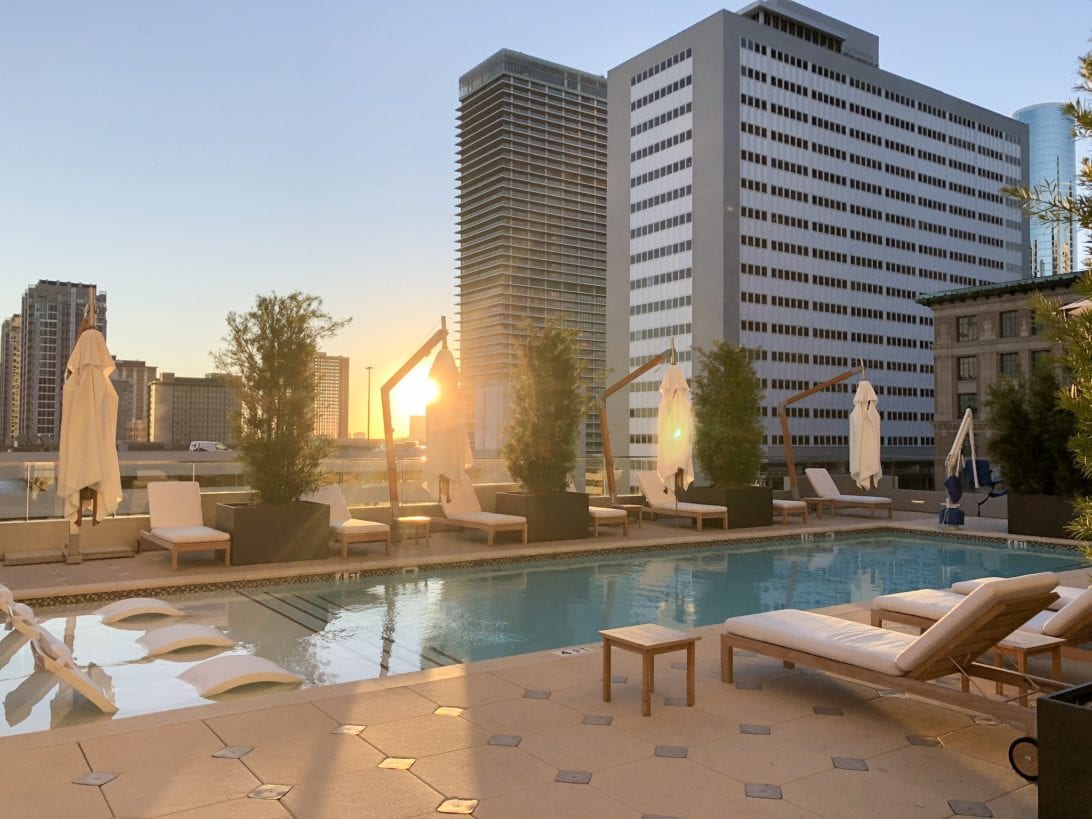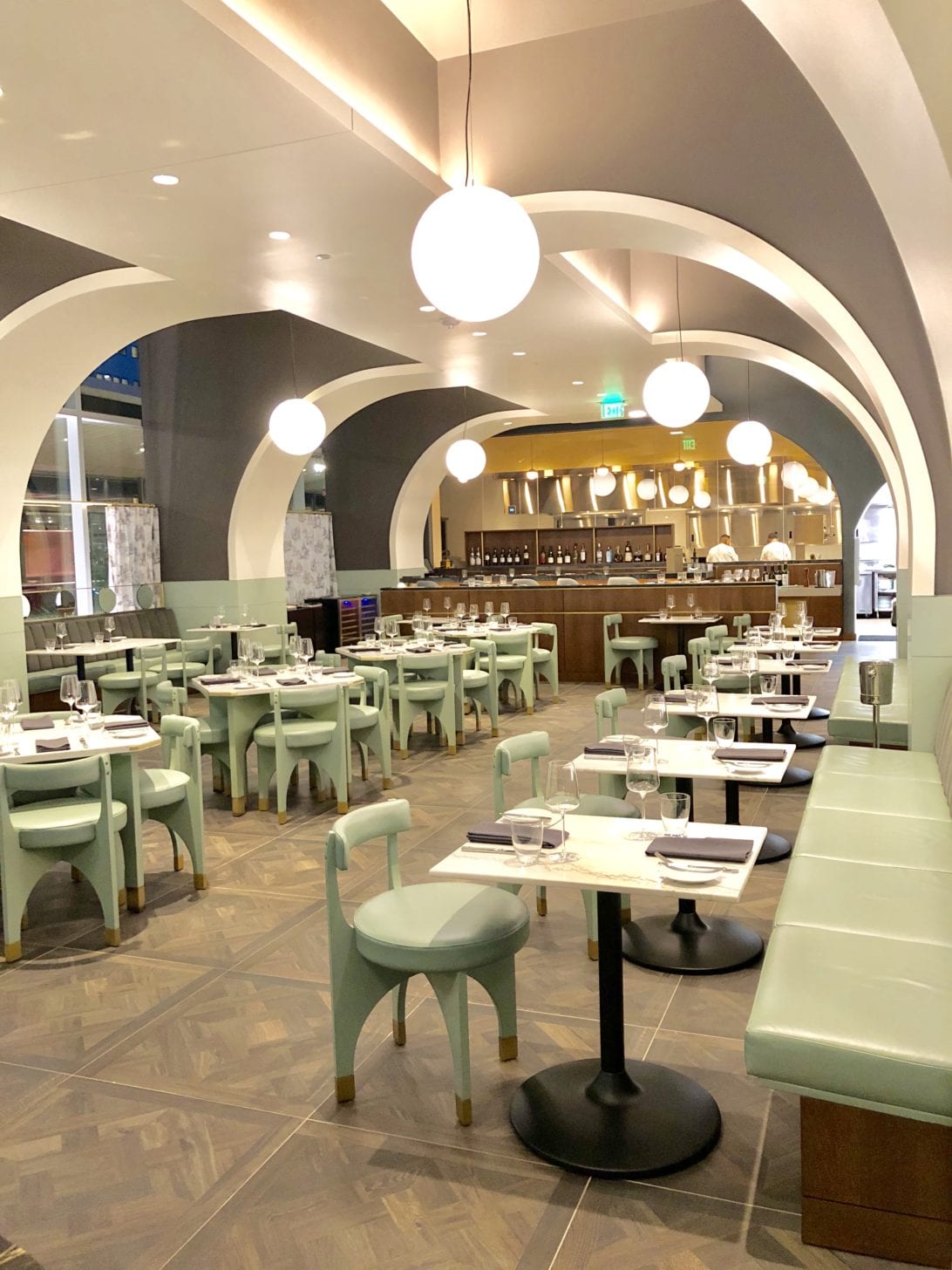 How beautiful is their modern European style restaurant the Lucienne? The dining experience was nothing like I have ever experienced. We had a six course meal from frog leg, to escargot, to veal, and scallops. Compliments to their chef who put so much thought to every dish in their menu and how it would flow from one course to the next.  It was the best six course meal of my life. I highly recommend it for anyone looking to be blown away by the flavor and presentation of each meal.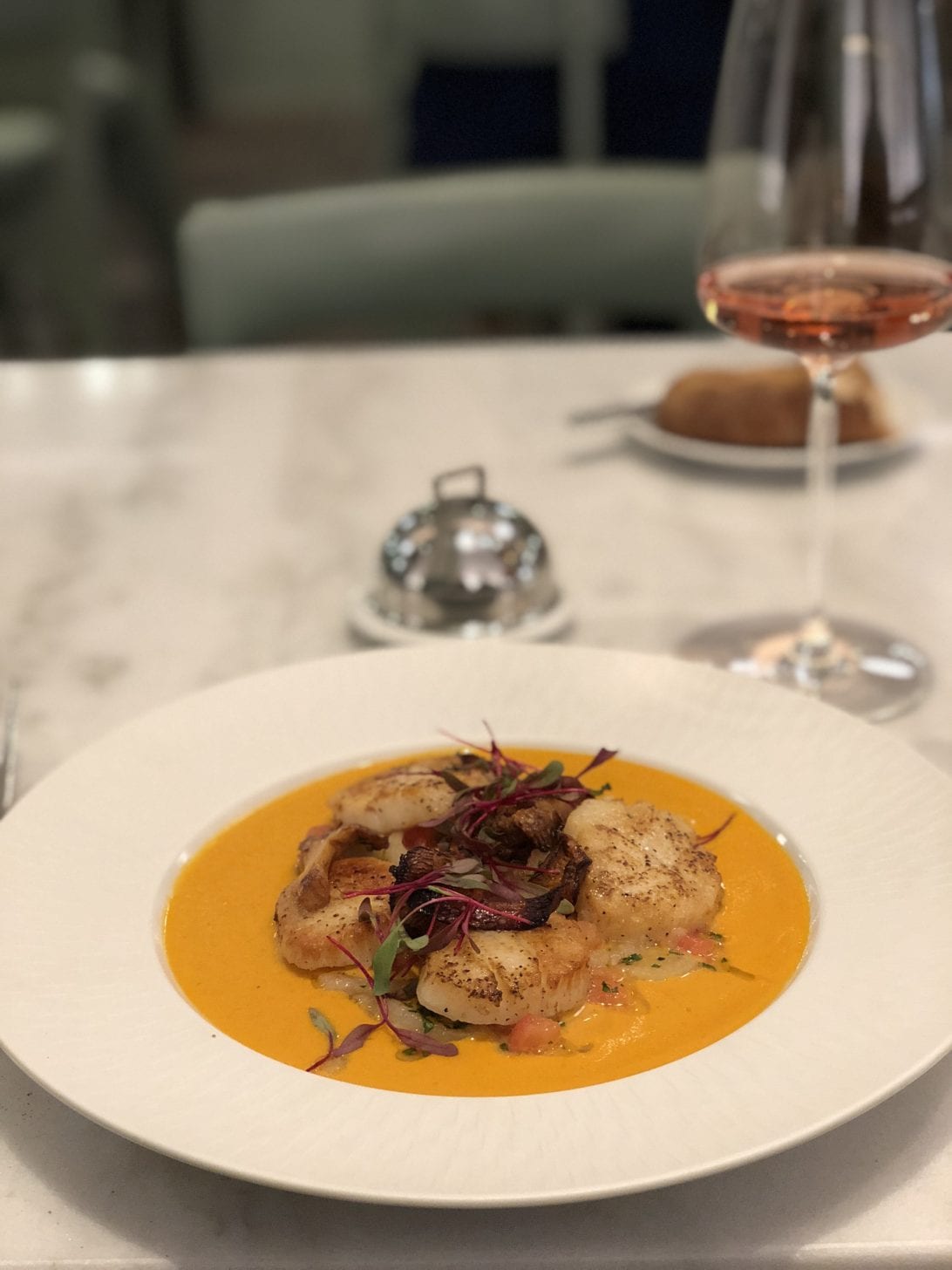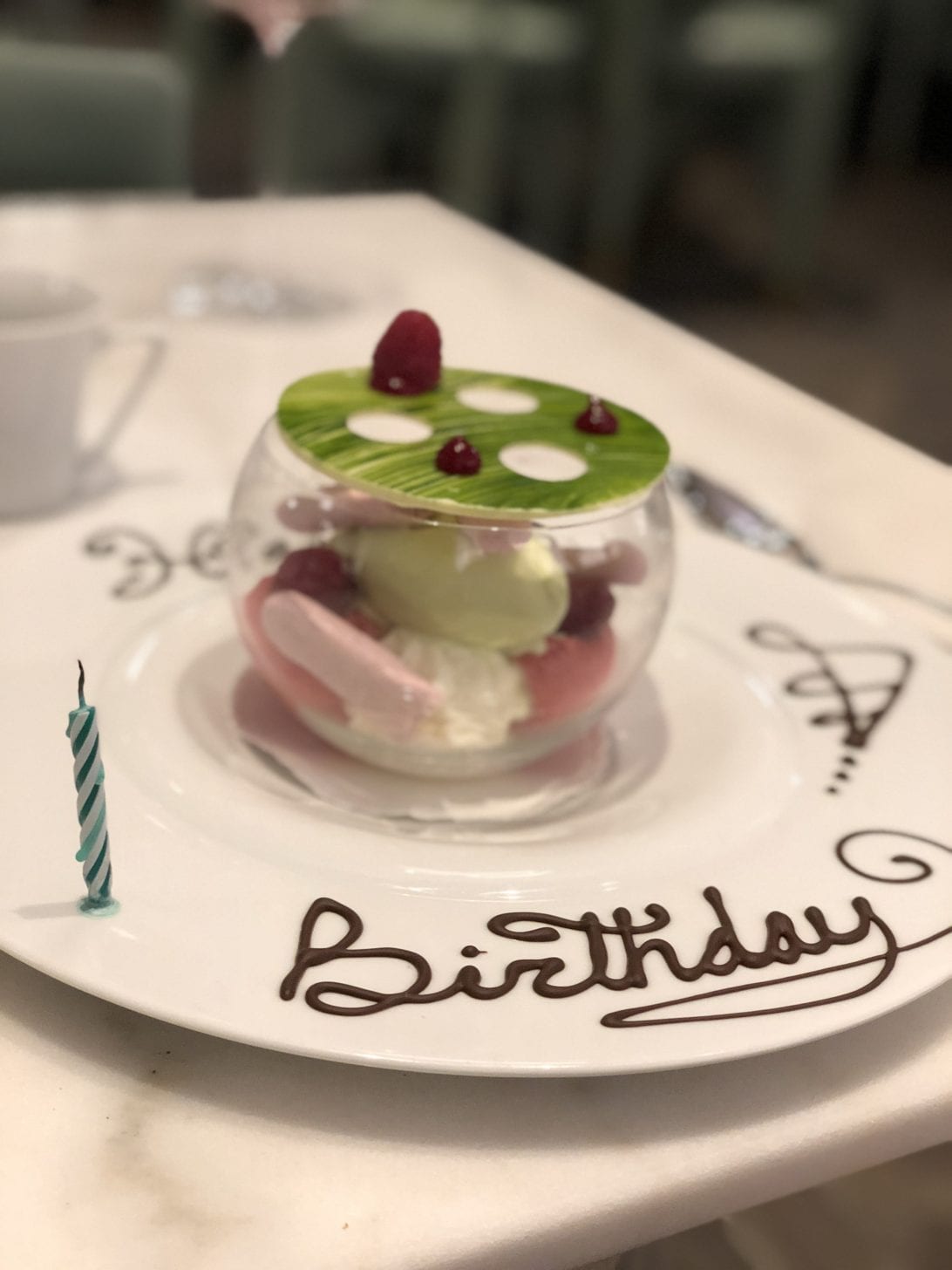 This is the face of one very happy birthday boy. My husband can't stop raving about his birthday weekend. He had the best birthday staycation he could ask for!
SHOP MY OUTFITS:

I am so thankful we got this opportunity to stay at the Hotel Alessandra. It is the most luxurious hotel in downtown and by far the best staycation experience we have had. The Valencia Hotel group never disappoints. I have had the opportunity to stay at their hotels here and here! And also recently stayed at the Hotel Valencia last month. I love how each hotel has such a unique feel. But even though the decor and location are different, their hospitality, their service, and quality of their hotels are beyond exceptional. We can't say enough great things about Hotel Alessandra, and only suggest you experience it yourself. I promise you it is an experience worth having!
P.S. Subscribe for weekly newsletters so you never miss a single post!