Sponsored by Zappos.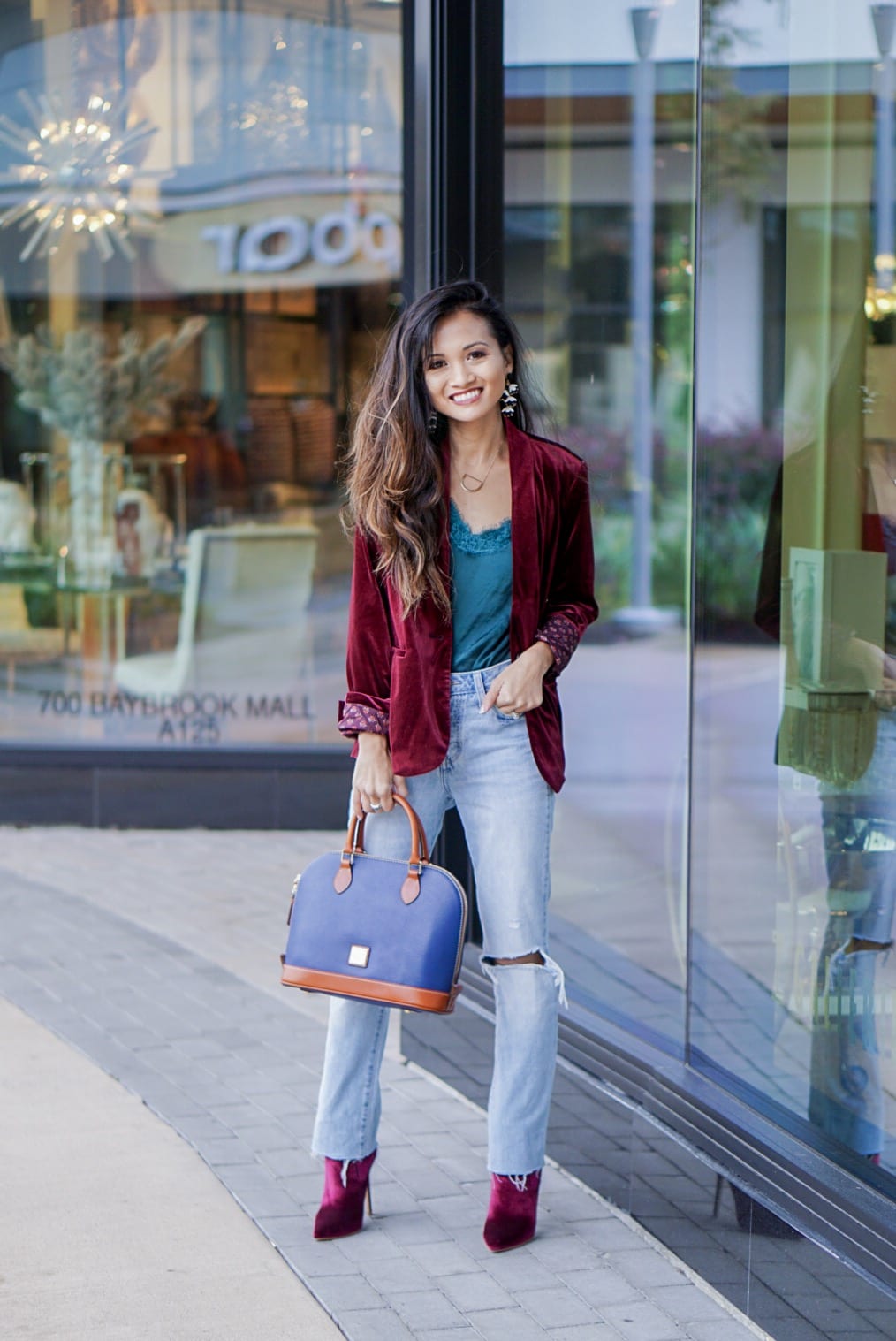 Happy Monday everyone!
Hope everyone had a great weekend. Can you believe we only have two more weeks till Christmas? I can't believe how fast this month has gone by, and soon it will be New Years! Today I wanted to share with you one of my favorite trends for the holidays and the Dooney & Bourke bag every girl needs to complete her outfit. Check out this velvet inspired look and my new favorite Dooney & Bourke bag from Zappos.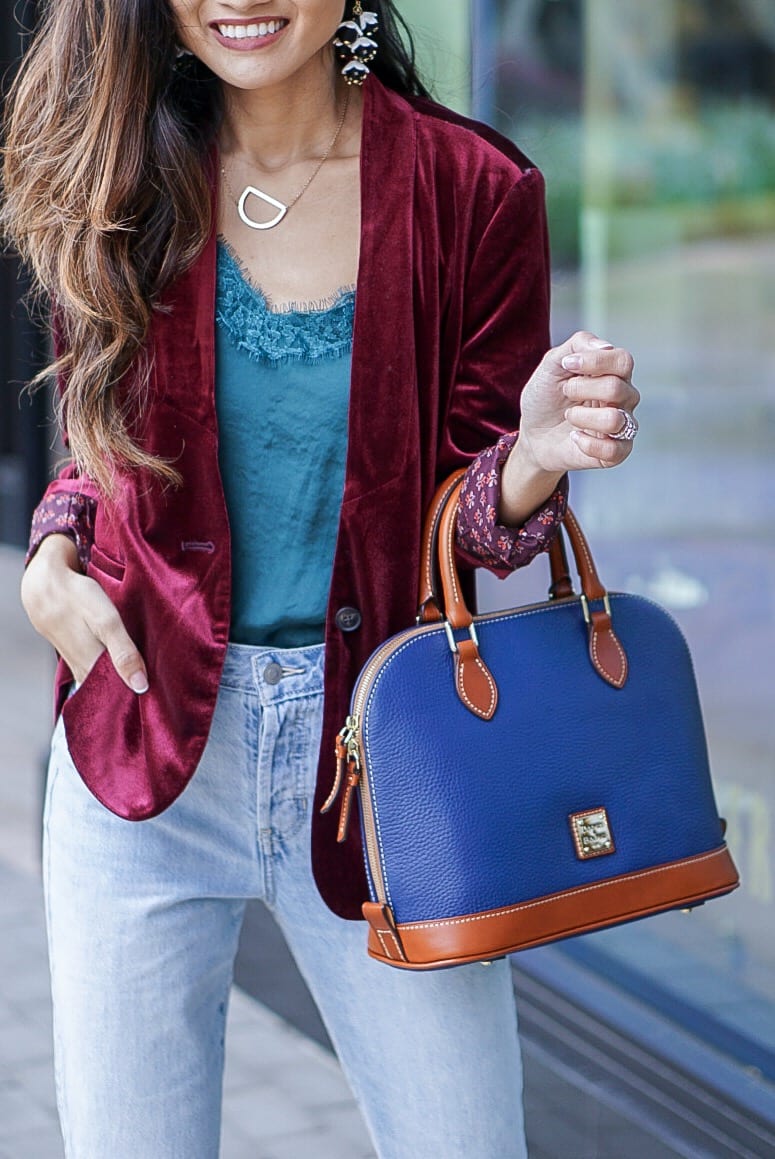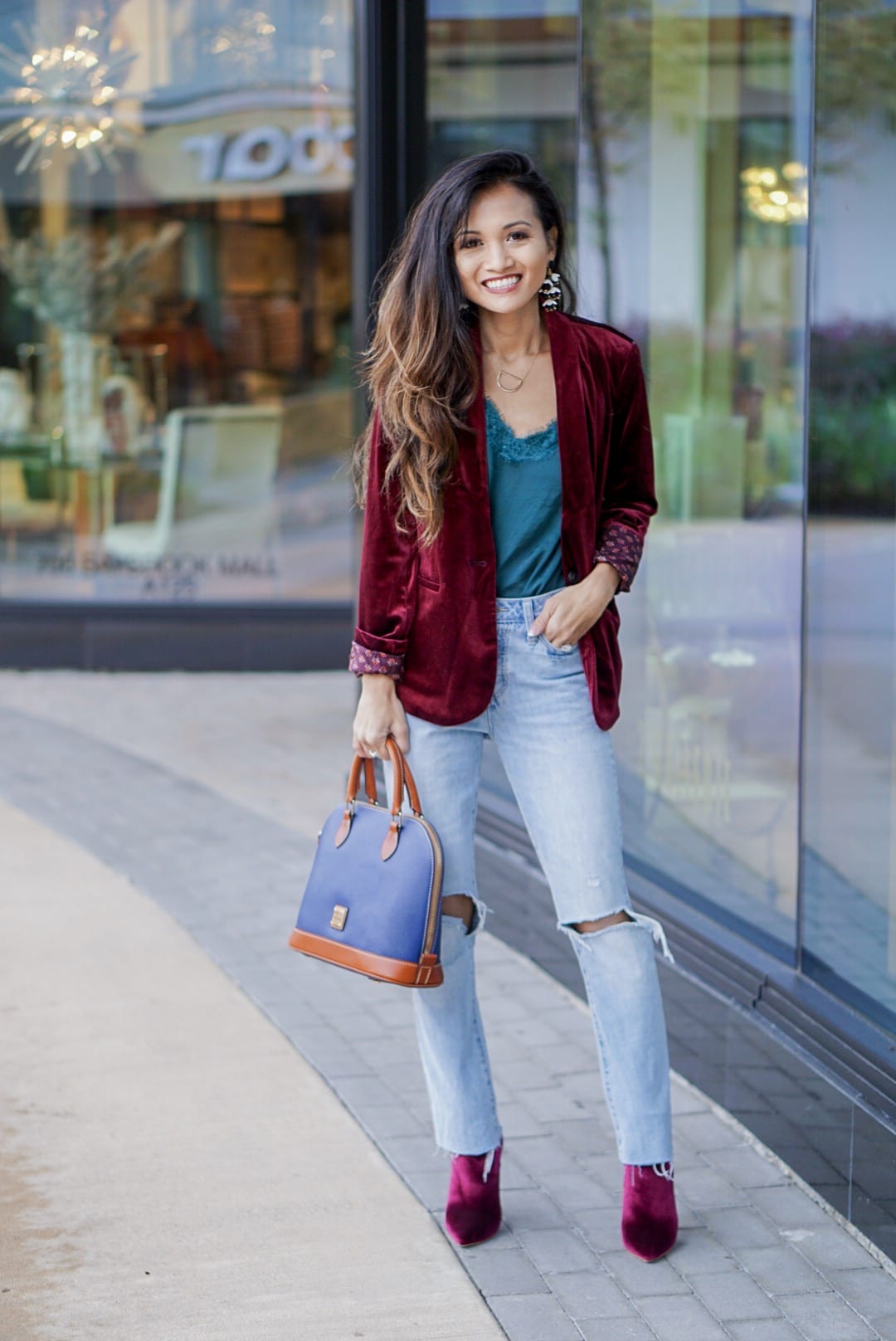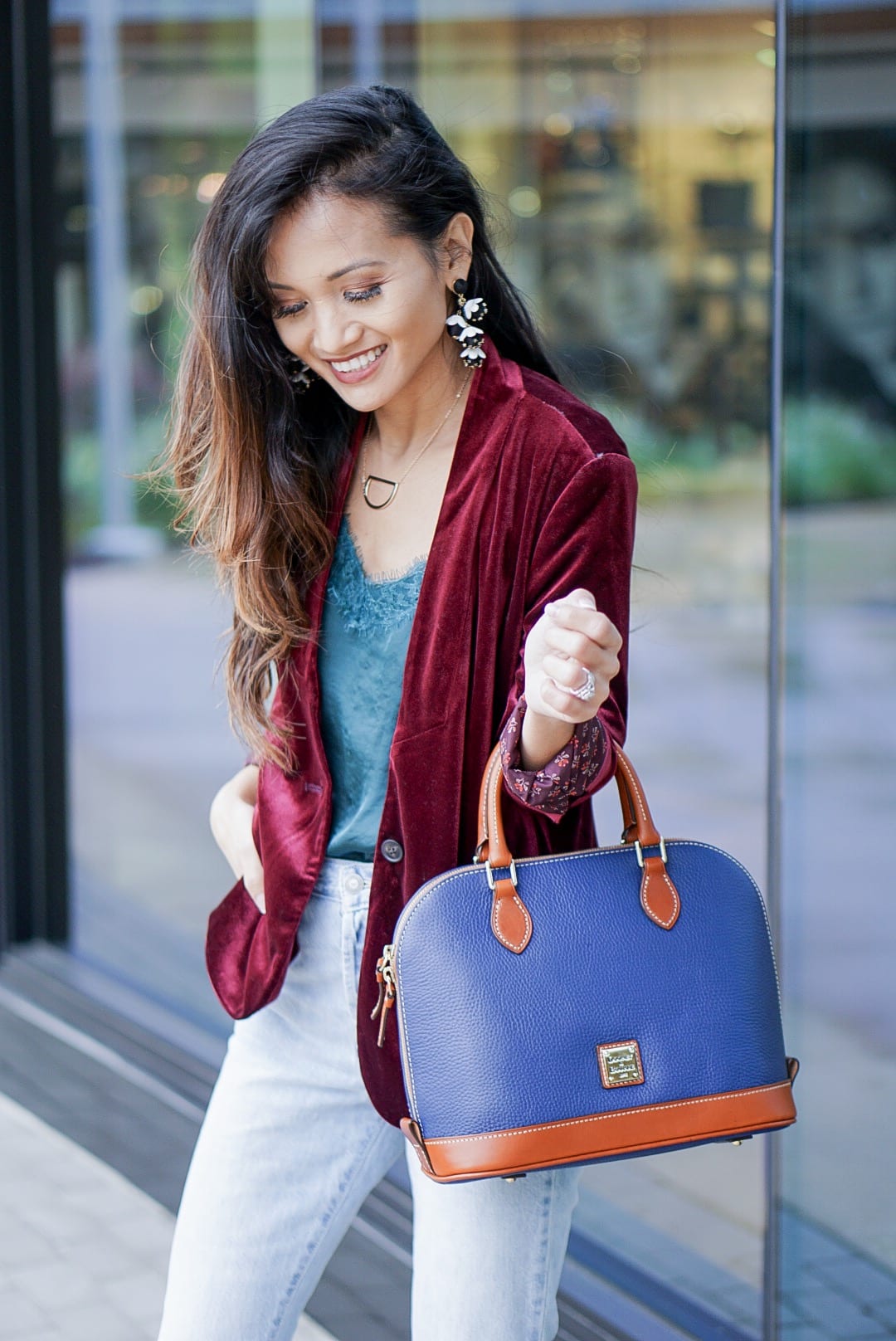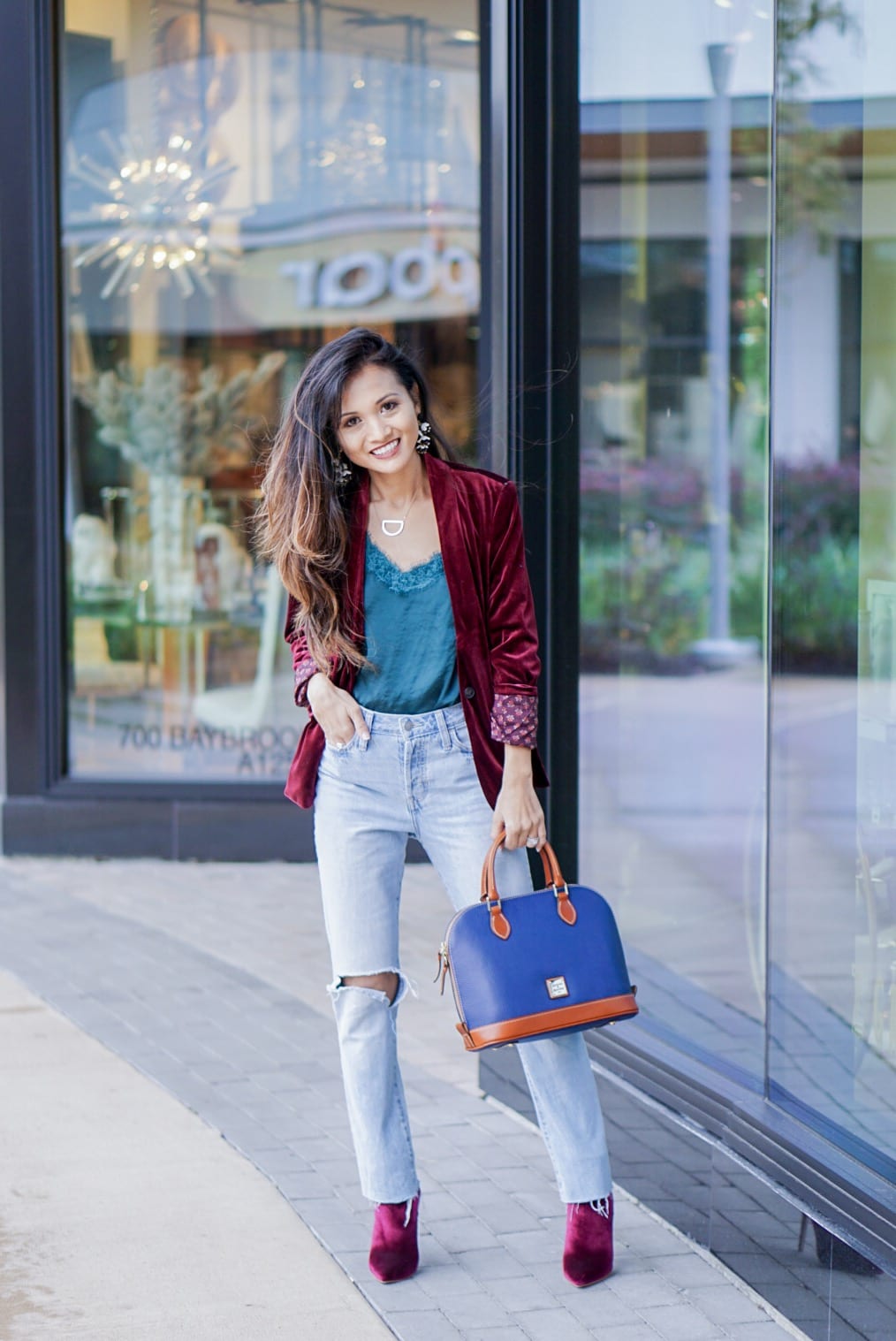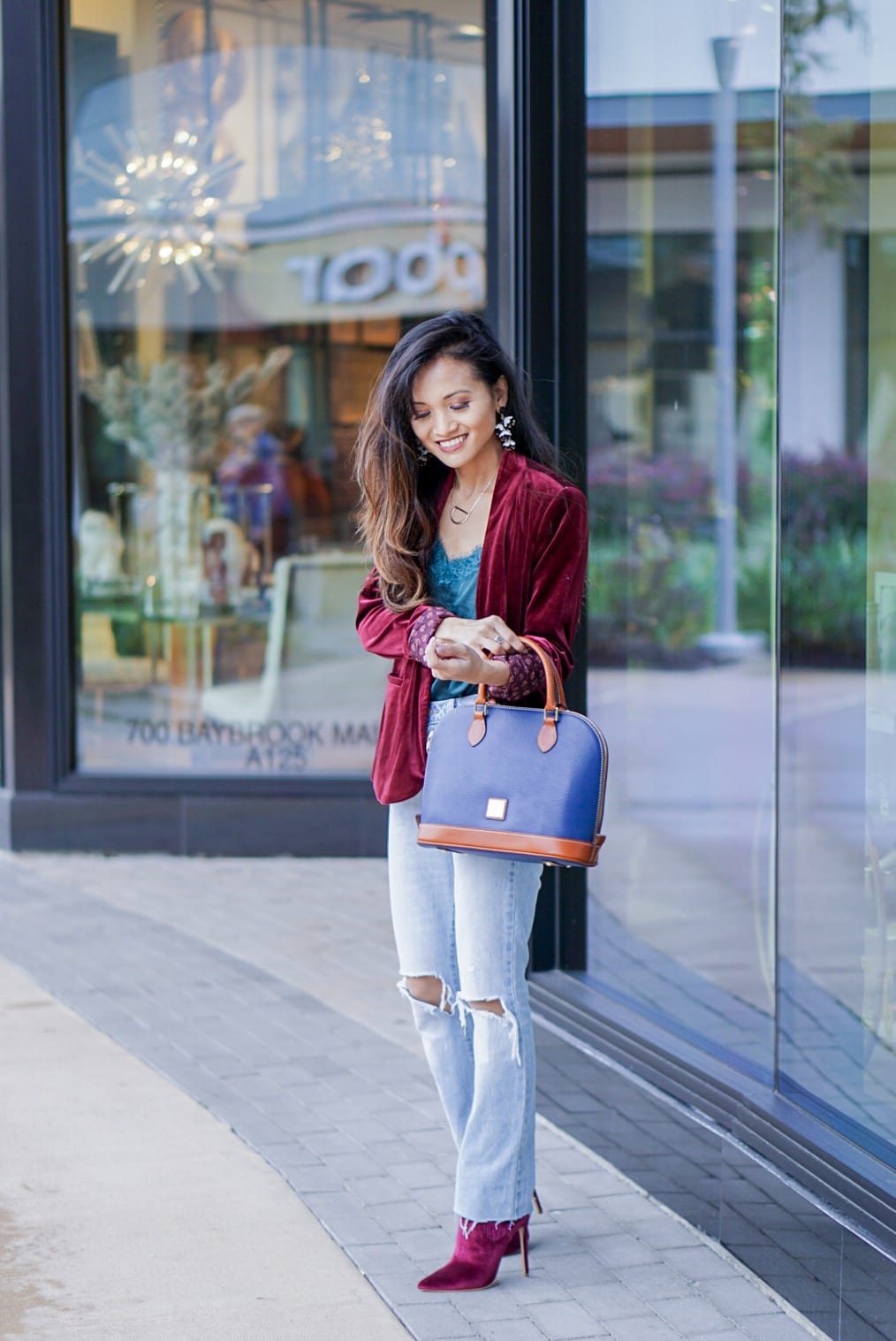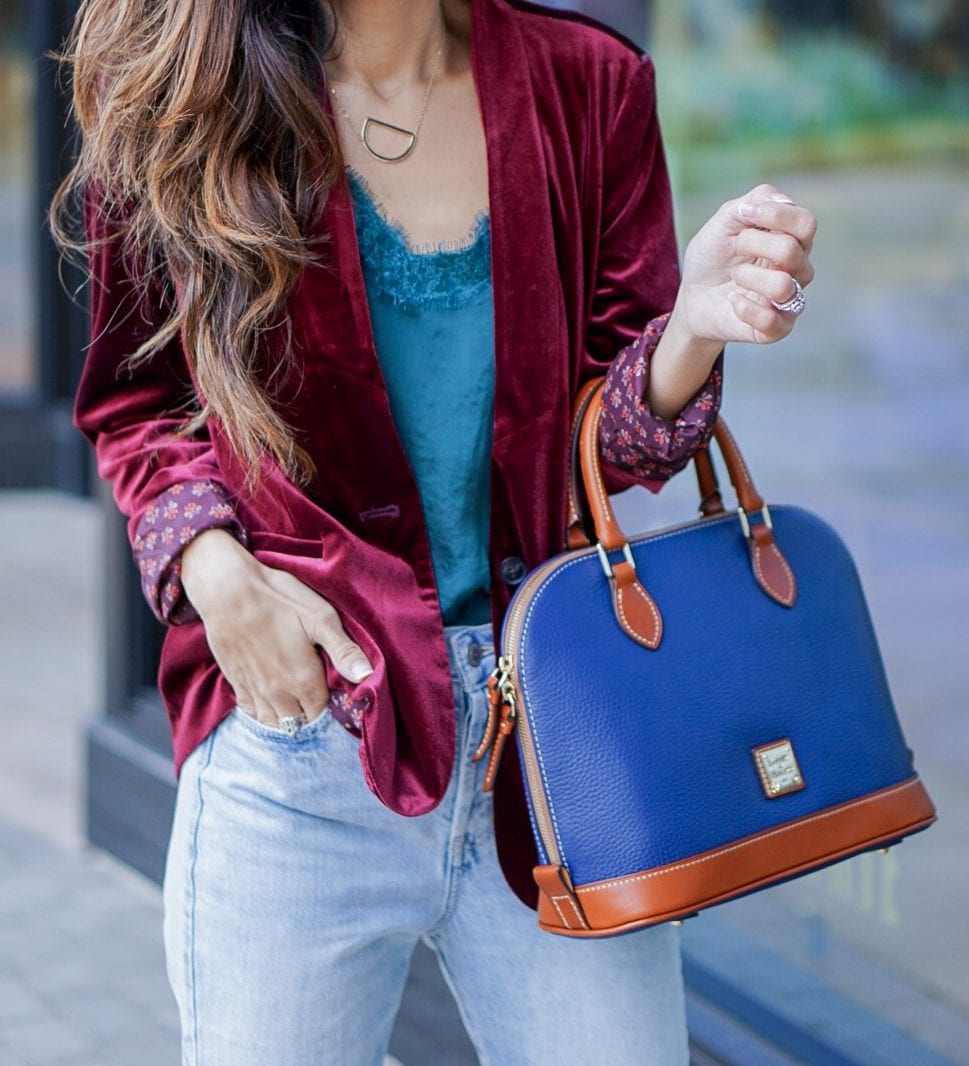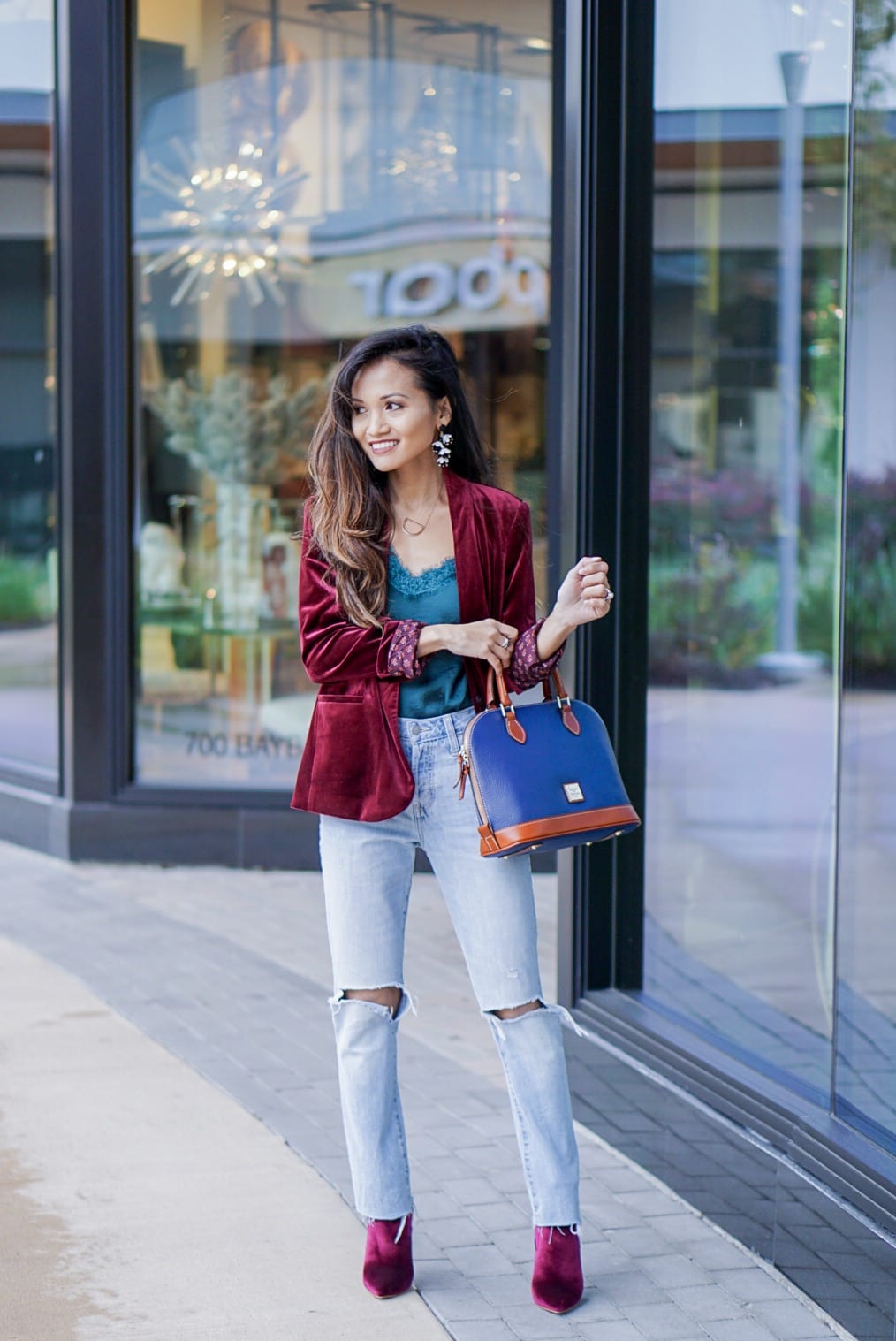 How beautiful is this blue and tan Dooney & Bourke Pebble Zip Zip Satchel? I love the design of the bag. It is a classic design that will go with everything. It even pairs up with this Burgundy velvet jacket and shoes! This Dooney & Bourke bag from Zappos is the perfect medium size bag for my petite frame,  and its leather structure with metal feet make it durable for a mom on the go like me! It also comes with a strap so you can wear it as a crossbody as well. This classic design will make the perfect gift for Christmas, and it comes I six colors so you can get one for you and your mom or best girl friend too! Check out all these other styles from Dooney & Bourke at Zappos here. What are some of your favorite trends for the holidays?
P.S. Subscribe for weekly newsletters so you never miss a single post!