With New Years approaching  so is our upcoming fitness resolutions. I have to be honest, since Thanksgiving, working out and going to the gym has been the last thing on my mind. I've been so busy with family, and enjoying everything that comes with the holidays including the food, and honestly I am ok with that. This year I changed my New Years resolution, not to reach a certain goal or weight but rather a level of acceptance and happiness. Today I on the blog I am sharing this fun work out outfit, my New Year Fitness resolutions, and my fitness gear for the New Year Travel guide. Read more below.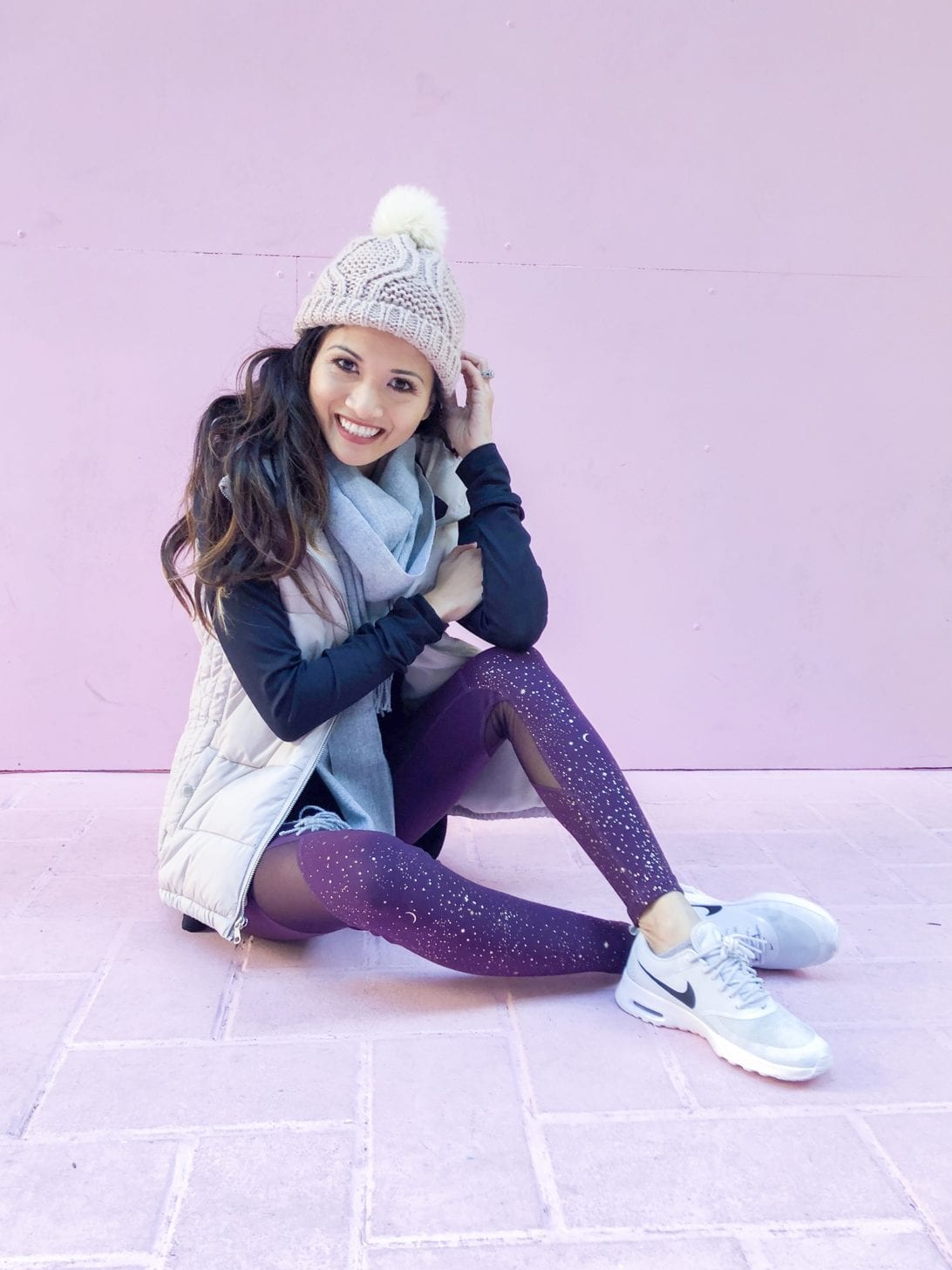 My Fitness Resolutions:
1. I will love my body for where it is now no matter how thin our out of shape I maybe. I might not be in the best shape of my life, but if I am healthy and happy then that is ok.
2. I will try to go to the gym twice a week to get my personal time to investing in myself. But I will not be down on myself if life happens.
3. I will find more ways to be active with my kiddo whether it is walking to the park, going to the zoo, or even playing baseball.
4. I will enjoy the journey as I get older and as my body changes, and appreciate every stage of my fitness journey. (This year I will be 30!)
Looking for the perfect gift or something for yourself to get you started in your fitness journey check out some of my favorite fitness gear for the New Year that is perfect for the fitness guru, or even fitness beginner in your life, whether it be for you or a friend!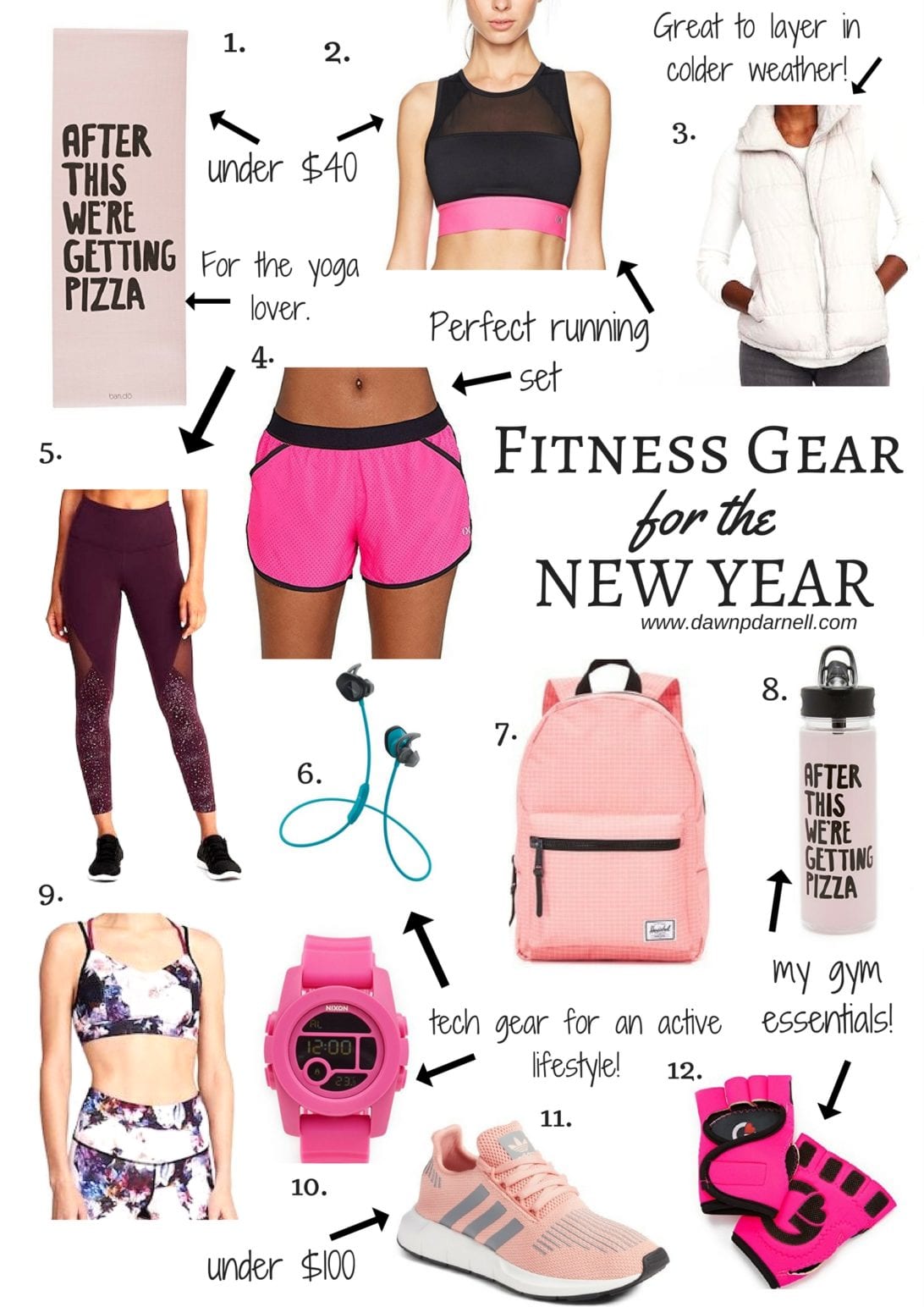 Fitness Gear for the New Year
2. 2(x)ist Women's Medium Impact Sport Bra
4. 2(x)ist Woven Mesh Running Shorts
5. High-Rise Mesh-Panel 7/8-Length Leggings
6. Sound Sport Bluetooth headphones 
7. Settlement Mid Volume Backpack
9. Light-Support Strappy Sports Bra
12. Hot Pink with Black Workout Gloves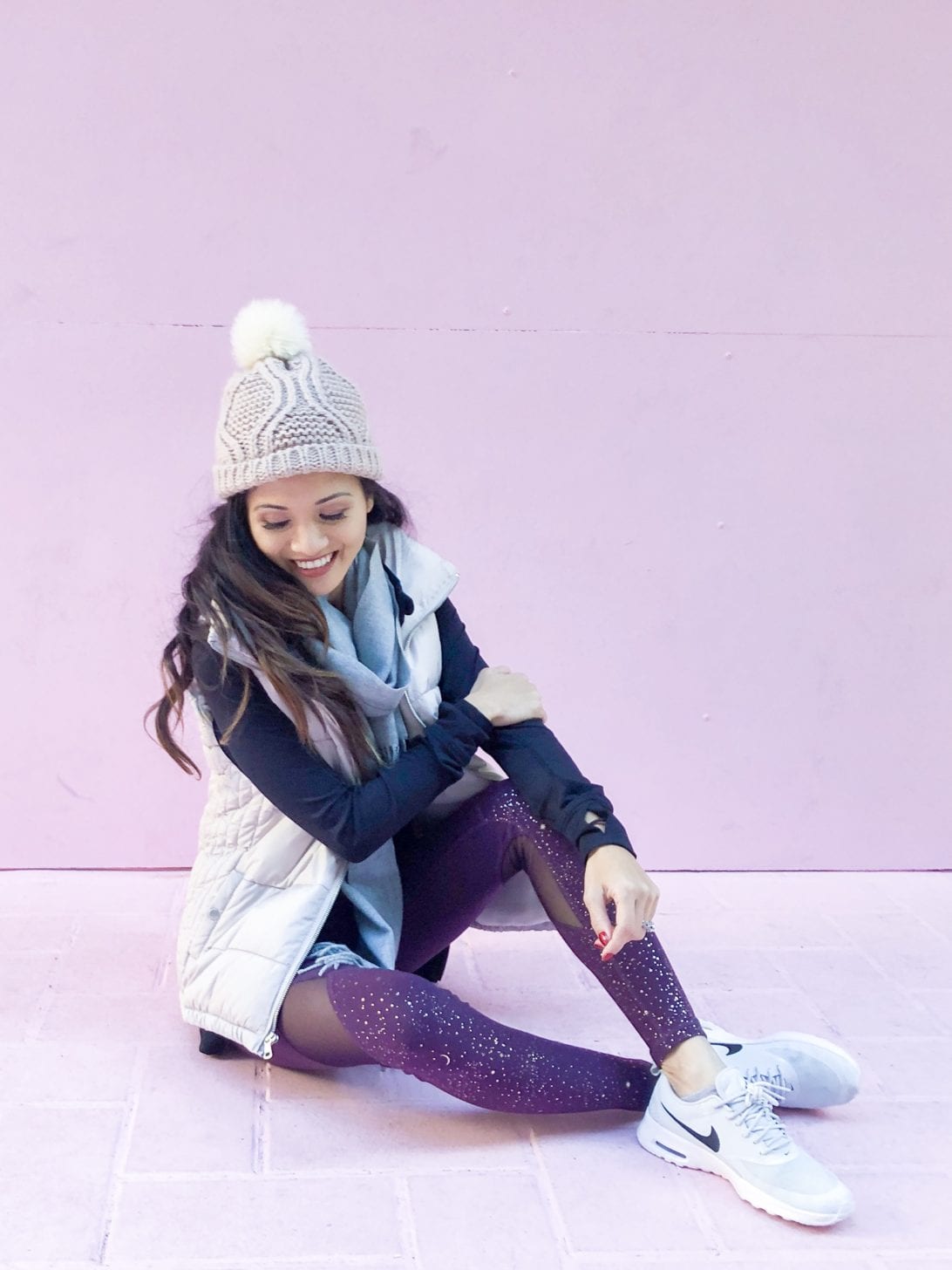 SHOP THIS LOOK:

I can't get enough of these glitter mesh leggings and this full-zip compression jacket. What's great about this jacket is that it has holes for your thumbs so it doesn't ride up. I love this outfit because I can wear it as my base layer when I go tubing in Colorado under my ski bib, and to the gym to go work out in. I love workout gear that is versatile and fashionable too. What are your New Years resolutions?
P.S. Subscribe for weekly newsletters so you never miss a single post!