This post is sponsored by Zappos.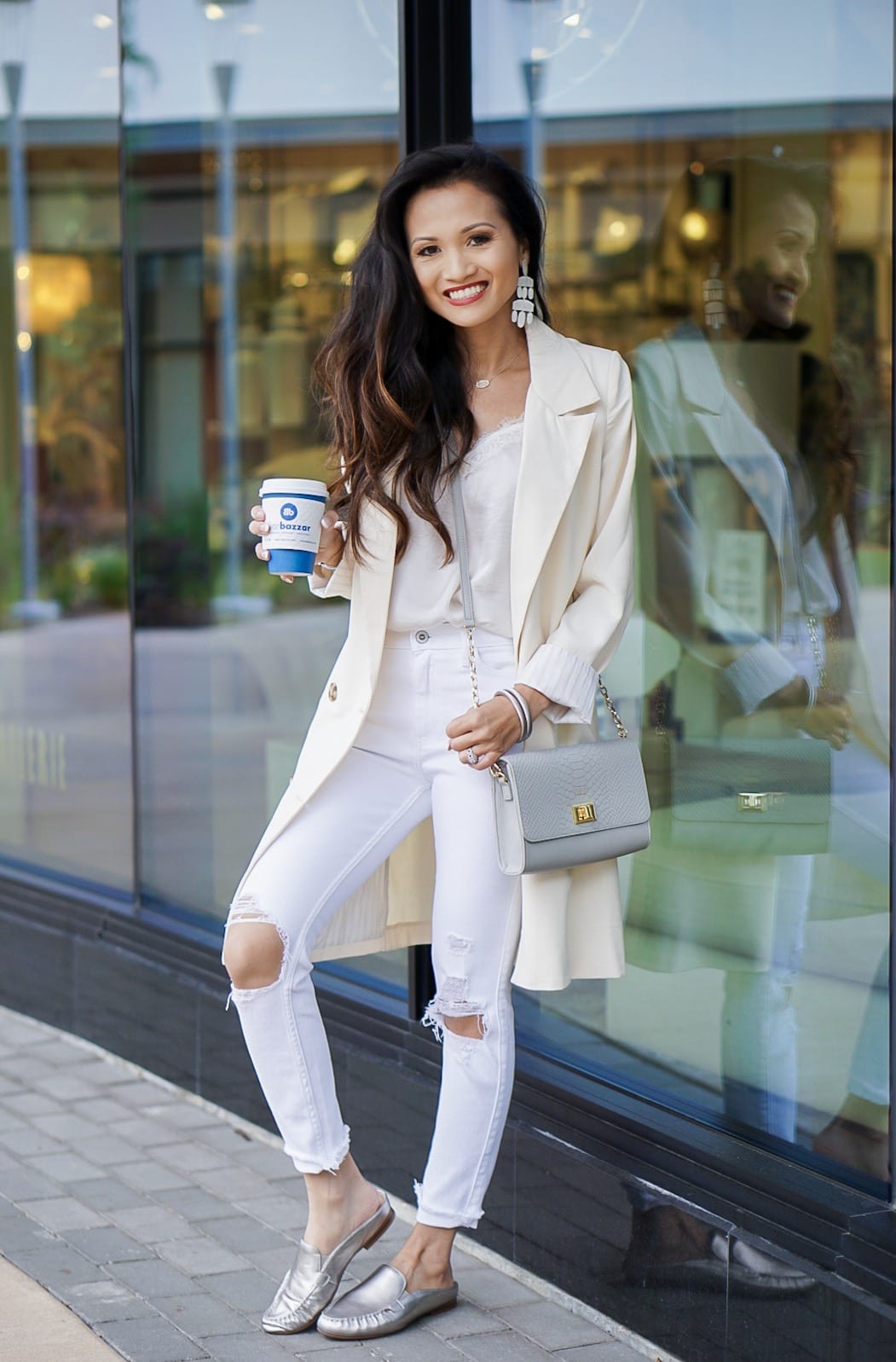 Happy Monday everyone! Hope everyone had a great weekend! Today I teamed up with Zappos X Easy Spirit to share my tips on dressing for success, tips I shared as a guest speaker for Phi Mu Fraternity at Houston Baptist last week. As a Phi Mu alumna I loved being able to connect with all the wonderful Phi Mu ladies and hopefully inspire them to be the best version of themselves. I remember my college days and the uncertainty that comes with trying to figure out who you are, what to study, and what you wanted to do after college. Dressing for success may not be a college course I took, but it was a valuable lesson I learned being part of Phi Mu. To this day it has been an integral part in what I do today as a lifestyle blogger. Check out my tips on dressing for success and how it keeps me moving and striving for my goals.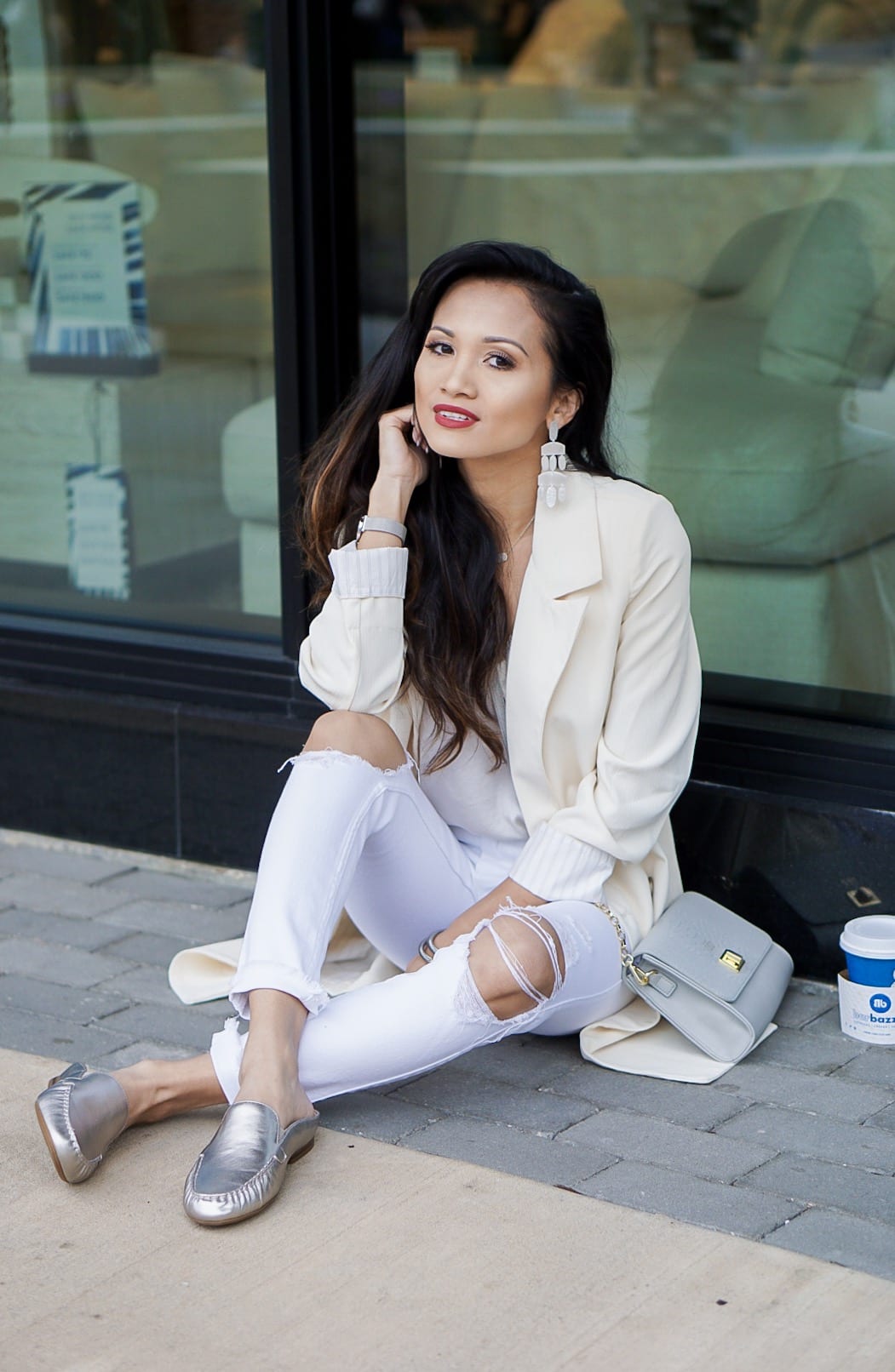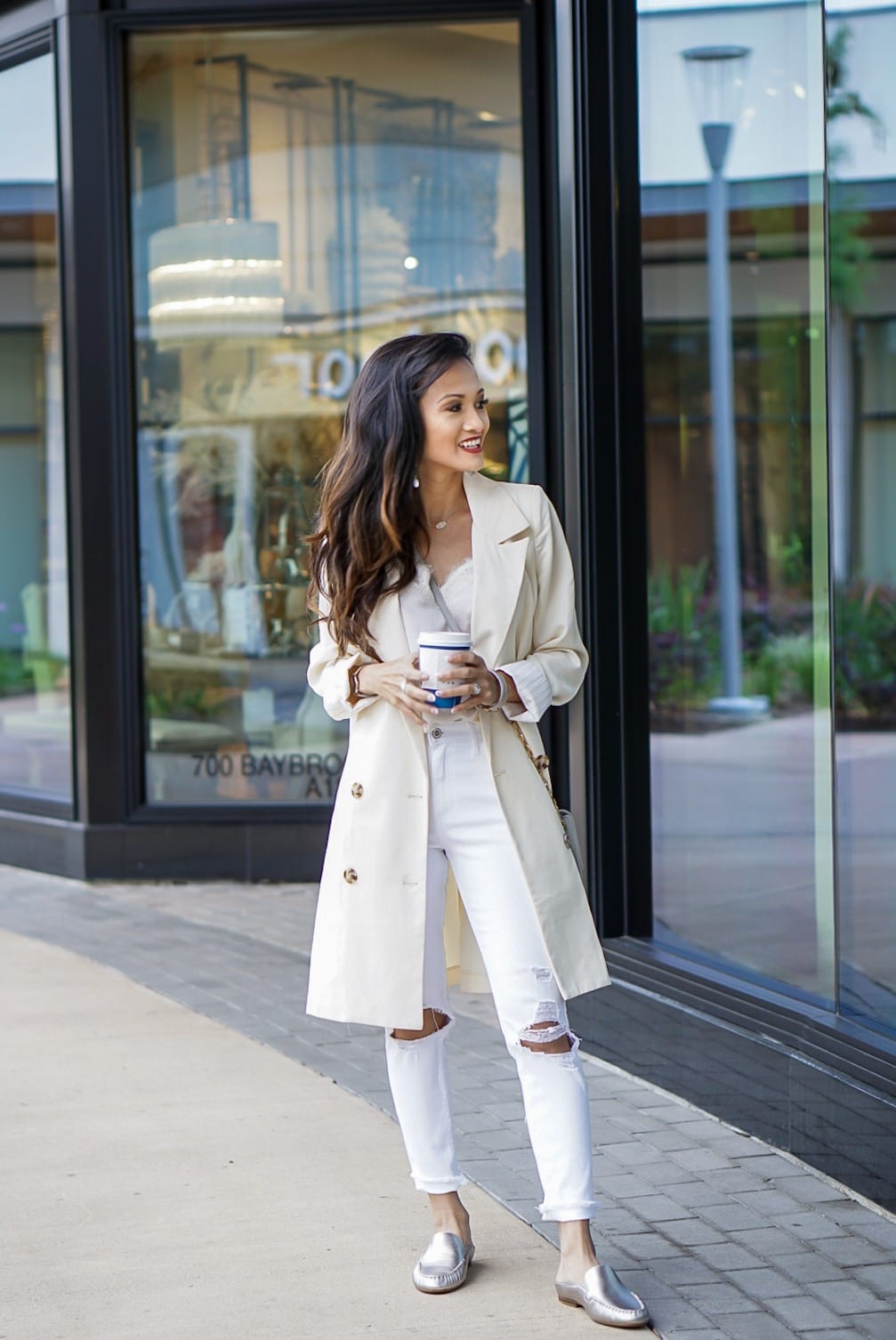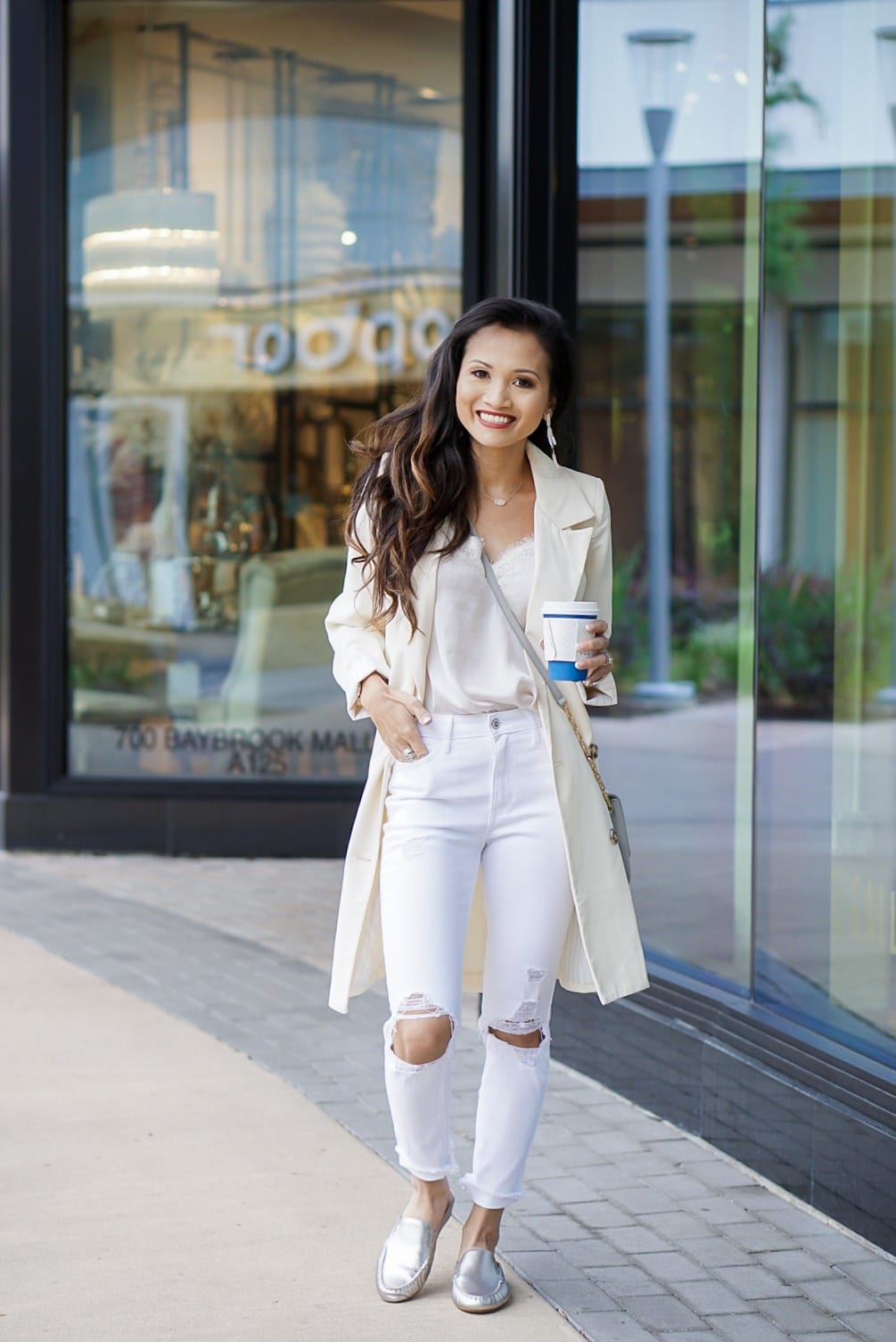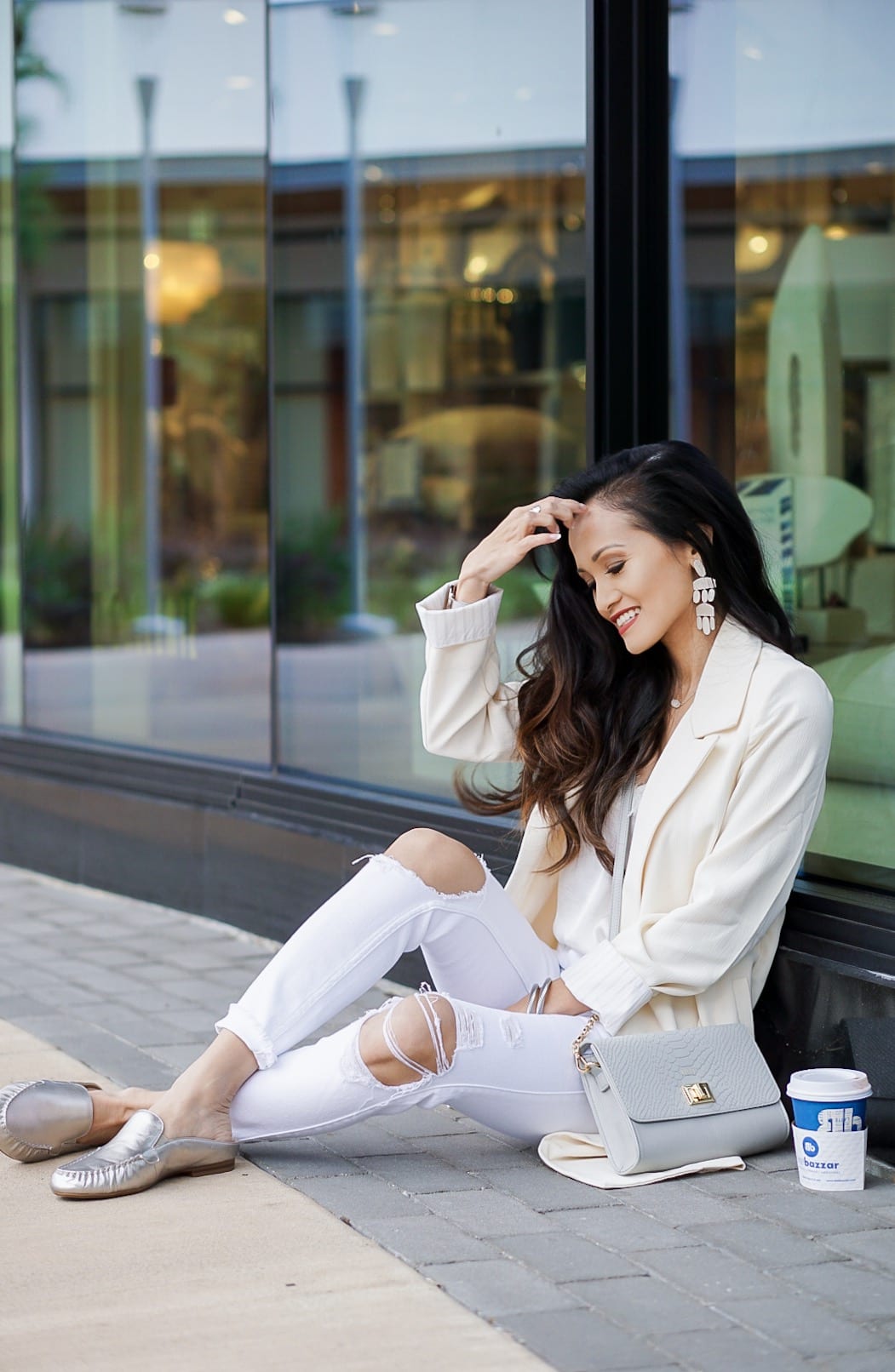 6 Tips for Dressing for Success
1. Get inspired – Not sure where to start, get a magazine, check out Pinterest, and Instagram for your latest fashion inspiration. With the power of the internet it is so easy to find inspirations from your local bloggers or influencers that may share your similar style or body type.
2. Don't limit yourself – It is so easy to stay I can't wear this, because of I'm too short, too tall, too curvy, to skinny, ect. But there are no rules to fashion and style. If you want to wear stripes wear stripes, if you want to wear pastels in the fall, wear pastels in the fall. As a mom I know the dangers of wearing white with a toddler, but it doesn't stop me from putting this neutral beige/white combo together for speaker events.
3. Quality over quantity – Invest in pieces that you will never go out of style, like shoes, handbags, and a jacket. A nice jacket like this everyday blazer I have on can go a long way and can be worn for multiple outfits.
4. Find clothes that fit your body – The worse thing you can do is have clothing that is either too tight or too baggy. Plus it is uncomfortable when your clothes don't fit just right. Invest in a tailor if you have to. Clothes that fit will make you look polished and put together. I searched high and low for a pair of white skinnies that weren't too long, and I found these crop jeans to be the perfect length for my 5'2" petite self.
5. Comfort equals confidence – No matter what comfort is key to feeling your best throughout your busy workday. As a working mom, I love getting dressed up but also feeling comfortable in my outfit. These Easy Spirit Crellin mule loafer are stylish but amazingly comfortable too. I recommend going up 1/2 size with the ones I have. These mules are like walking on air and they come in two other colors too!
6. Be yourself – While dressing appropriately is key, this doesn't equate to forgoing your personality or sense of style. Whatever the dress code is, personalize your outfit with your own brand of magic. Life is too short to look boring. I love my metallic Easy Spirit Crellin mule loafer because they add a little personality to everyday mules.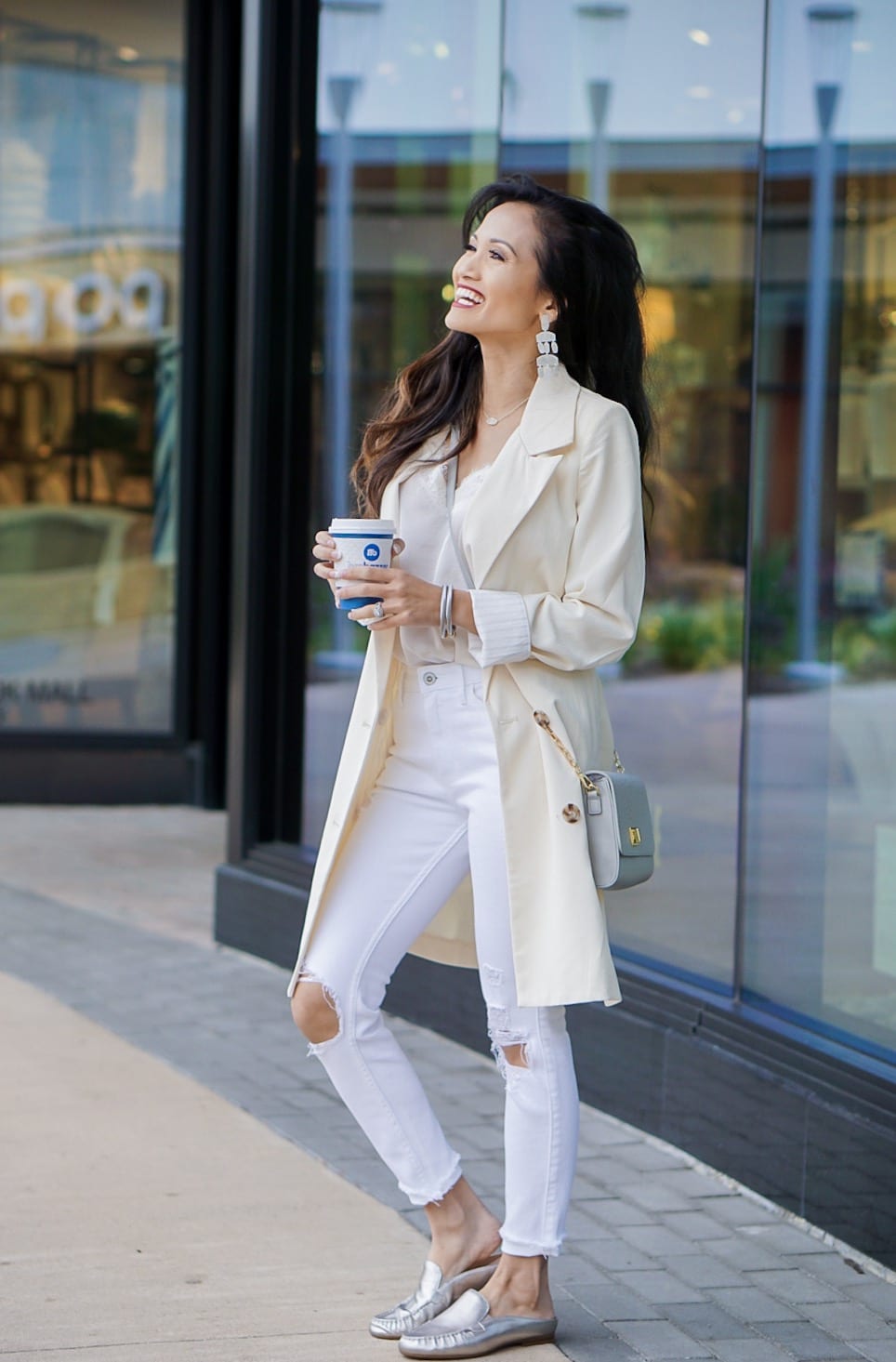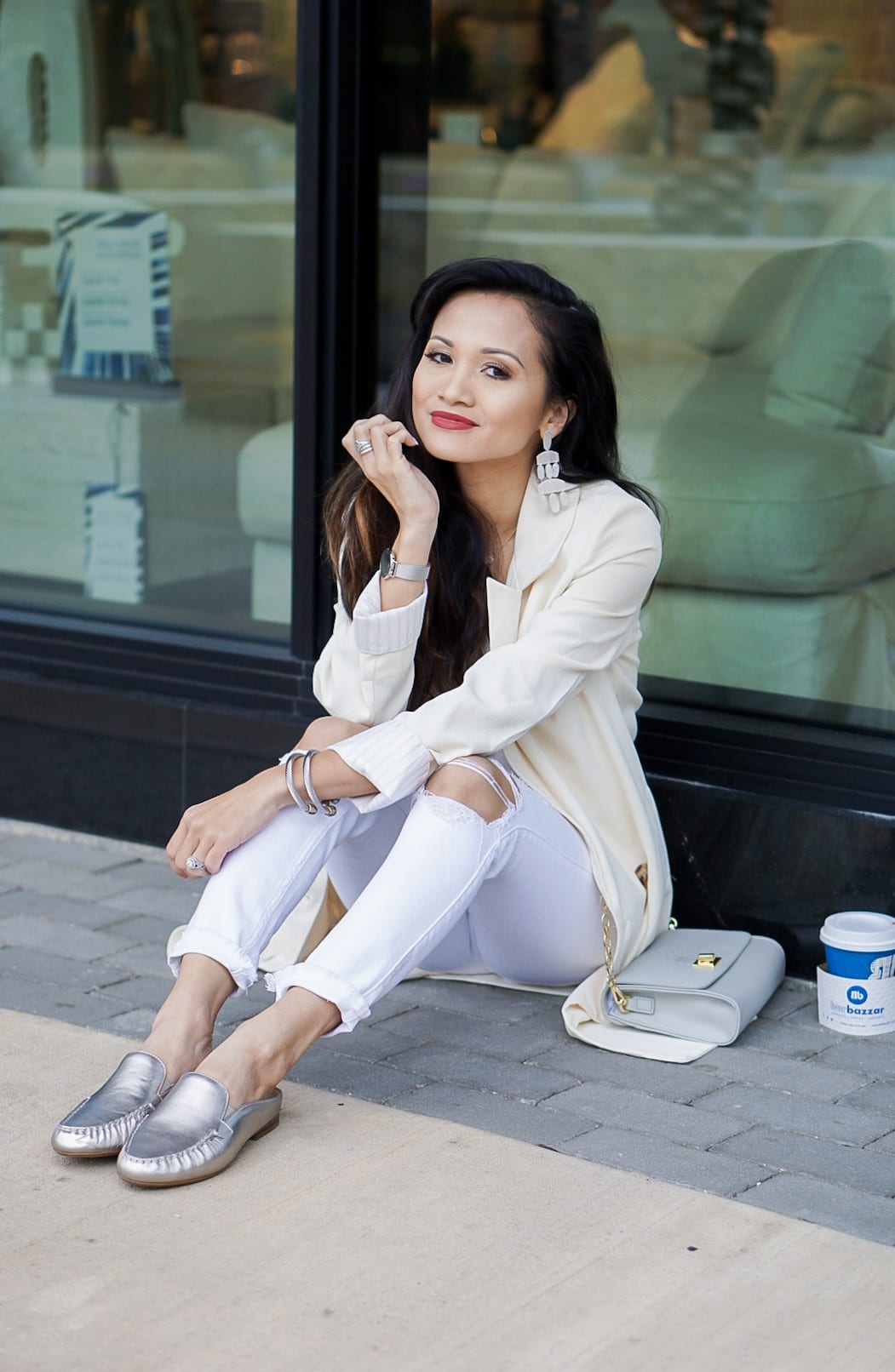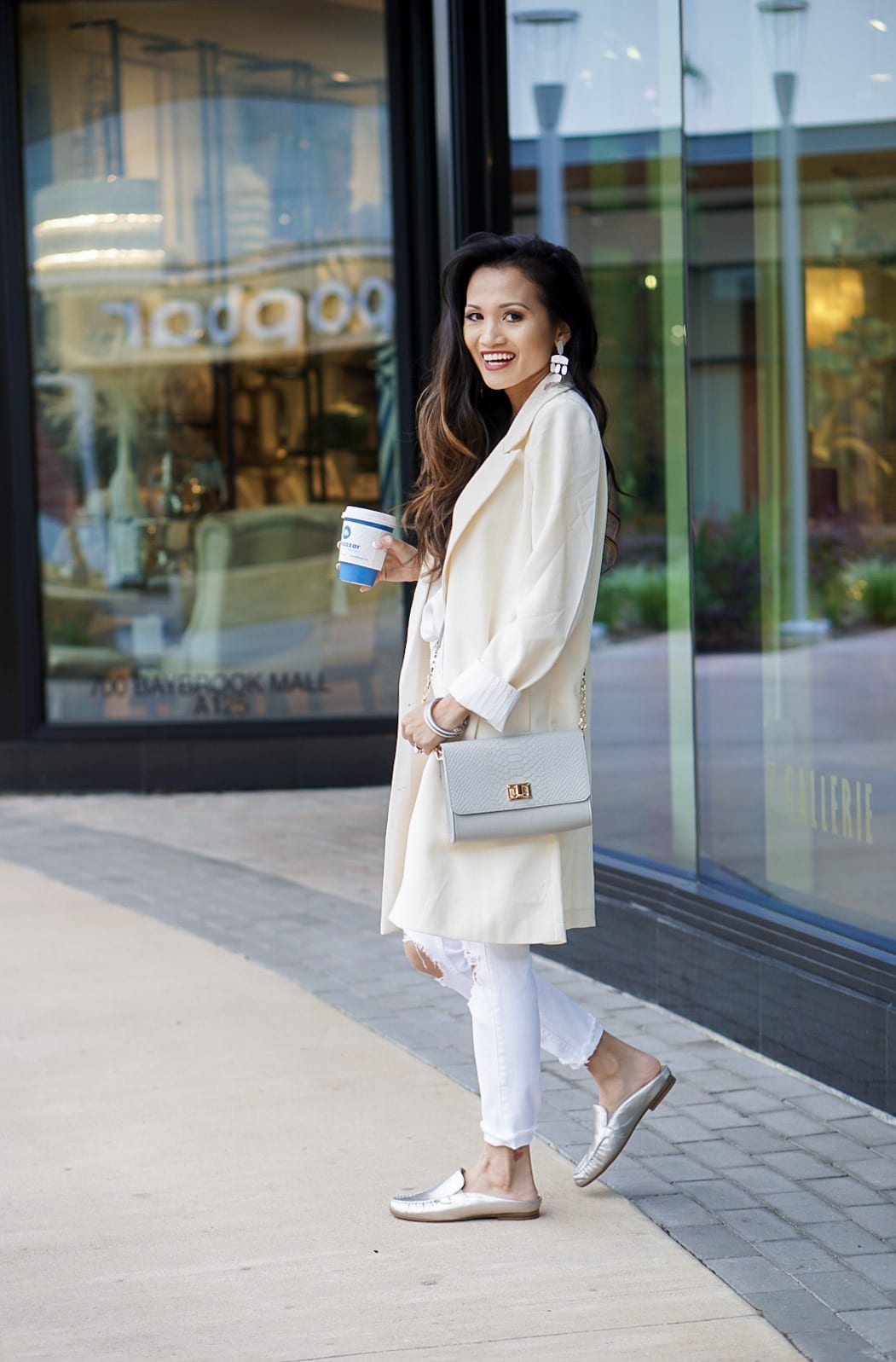 Dressing for success doesn't have to be complicated, uncomfortable, or restrictive to your personal style and neither does your shoes. My Easy Spirit Crellin mule loafer can be found at Zappos and be at your door with their free one business day shipping. I hope these tips inspire you to be the best version of you and to keep moving and reaching for your dreams.
P.S. Subscribe for weekly newsletters so you never miss out on a single post!