Hi friends hope you are having a great week!
I am so excited to finally share our big news with ya'll! We bought a farm! There's nothing on it yet, but trees and fields of grass, but it's where our future home and the Darnell Family Farm will be built on. It was so crazy how we came about this property but everything points to God's timing and when it's meant to be, it's meant to be. I'm sharing more of our story and what the future holds for our family below!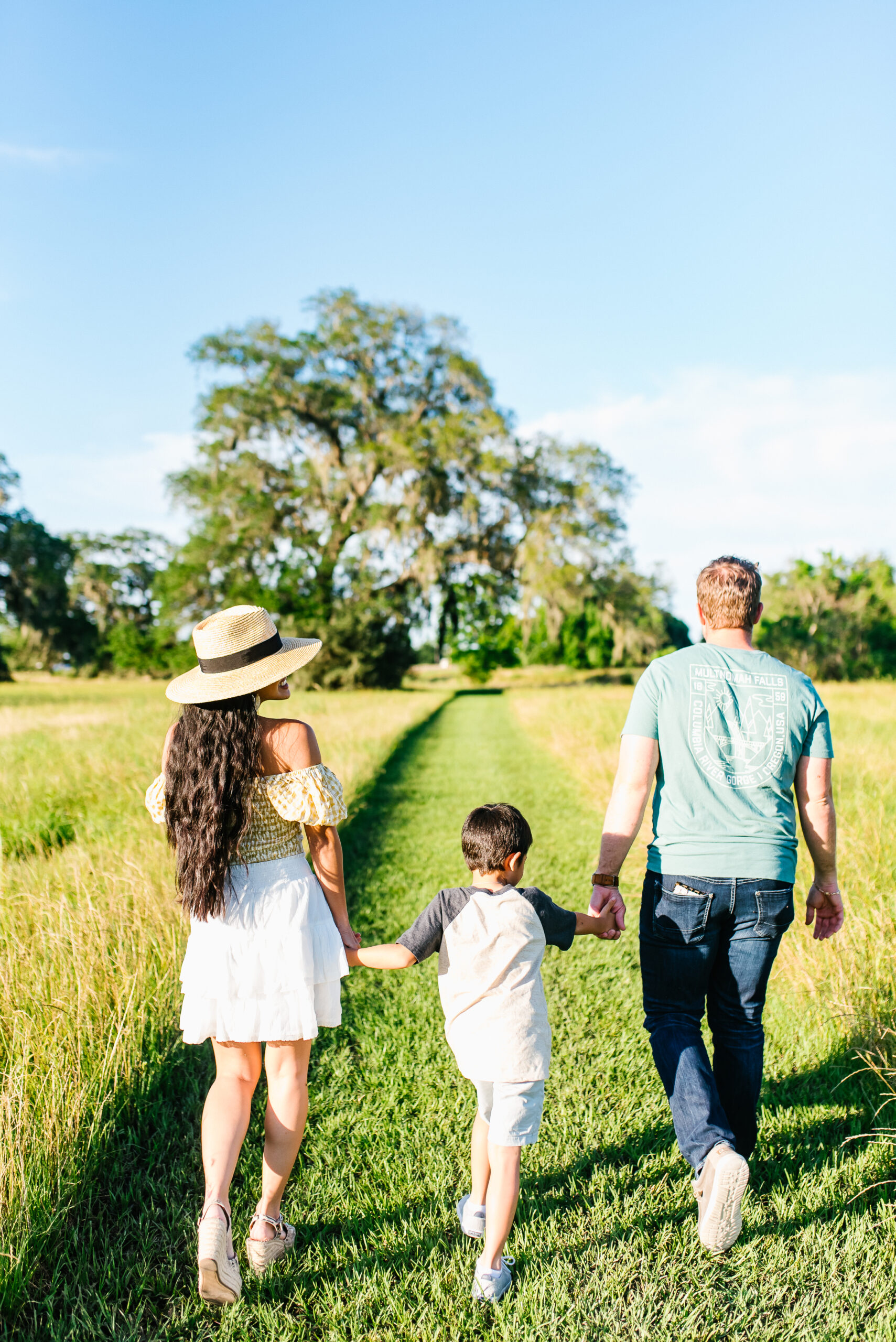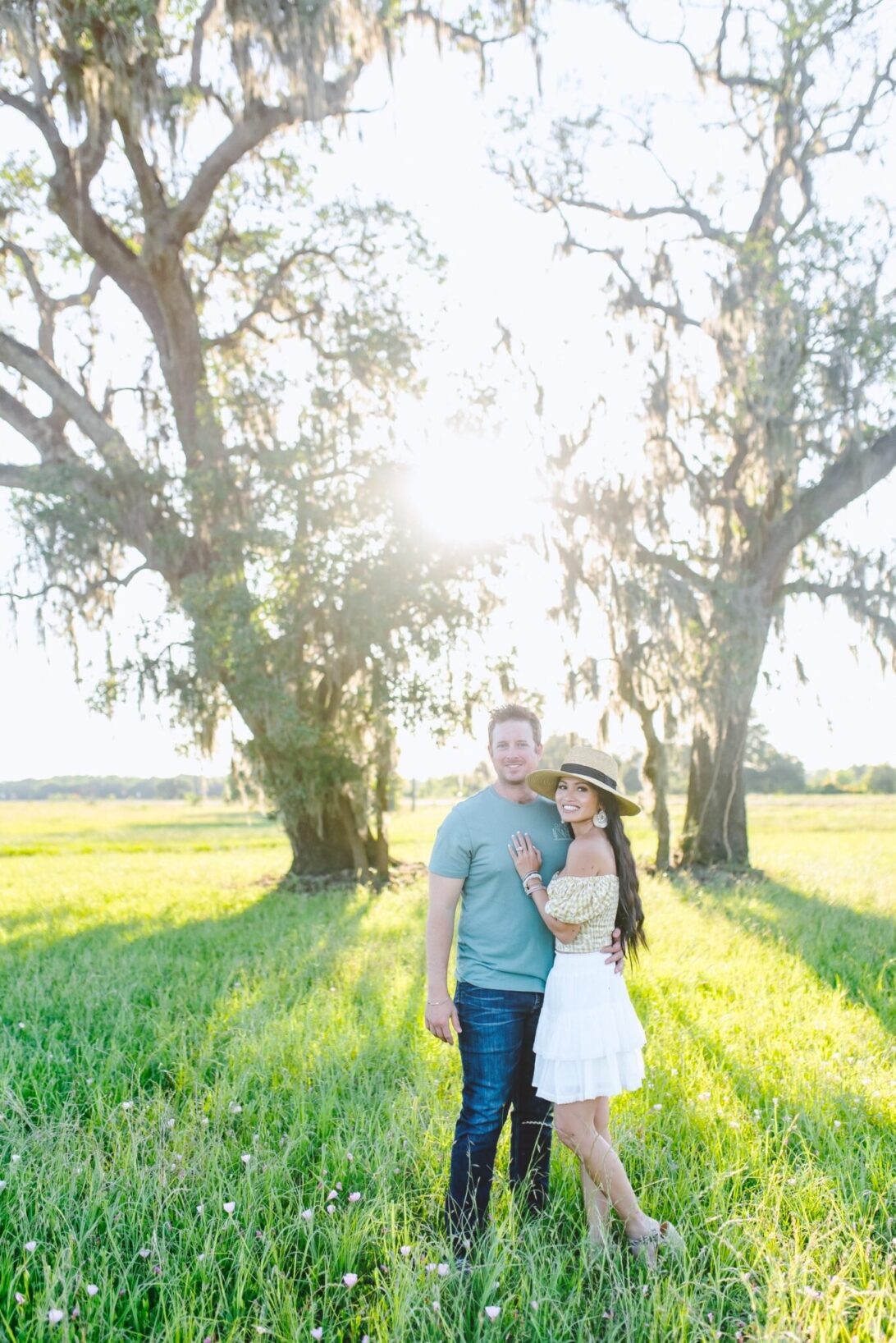 What if I told you we made an offer on this property before Josh even got to see it? I literally called him up at work and told him I wanted to make an offer and he said go for it. Now that's love and a whole lot of trust right there.
Since we bought our first home  two years ago we always knew it would not be our forever home. Even though we loved the house and being so close to everything and our family, it just wasn't where we pictured our family growing in. I grew up on a farm so I always wanted to have our very own farm that Jayden could grow up in. I loved the slower lifestyle and having farm animals. I remember some of my fondest memories growing up was every spring finding a new litter of kittens in our barn to play with.
We had looked in this area before we purchase our first home, but it just wasn't in our financial budget at that time for us to build our dream farm. Every couple months or so I would drive down this area and look for acreages that was on sale. What I loved about the area is the big oak trees with the spanish moss. It's like in my favorite movie Forest Gump. I always dreamed about having a house with big mossy oak trees in front.
Fast forward to last year when COVID hit and the country locked down. That was another eye opener for us when we saw how cities and heavily populated areas were getting the worse of it. Luckily no one in our family were affected but it made me realize more than ever how much we needed to get out to the country.
Then the great Texas freeze hit, and while the whole country was panicking without water or electricity, my family who lives out in our farm was unaffected. Once again the cities and suburbs who depended on the government and the city water and electricity had it worse. My dad always told me to never depend on the government. Our home that we grew up in ran on its own water well and septic system. We never were without even through some of the greatest storms, floods, and disasters because our farm was built to sustain itself.
Fast forward to a month ago Josh and I were looking at investment property and land for our future farm. I had sent letters to land owners in the area who's property we loved to see if they would it sell us. Unfortunately no one wanted to sell so we just watched the market to see if anything would go on sale. We fell in love with one property in this neighborhood that was for sale, but the only downside was it was not even two acres. We wanted at least five acres so we can have room for horses and other farm animals. At this time the price of land had almost doubled from last year because so many people were moving to Texas and selling fast. We knew if we didn't move fast we may not have the opportunity to buy property.
So that day as we were planning to make an offer on the two acres that was available I told my realtor that I was going to look one more time in the area to see if any other property had gone on the market. Luckily I checked because a property for six acres shows up in the neighborhood for sale. It had been on the market for only twelve days and no one had made an offer yet. I immediately got into my car and headed down to check out the property. When I got there I knew that was it. It had two big mossy oak trees in the front, several other trees around the property, a pond, plus a built up pad. There was also deer everywhere hanging out in the field. It was like straight out of a movie. I could imagine waking up in the morning and sitting on my front porch watching the deer go by and listening to the birds in the trees. I called Josh and asked if we could make an offer on it instead. He agreed without even seeing it and they accepted our offer that very night. And now thirty days later we are official owners of our future Darnell Family Farm.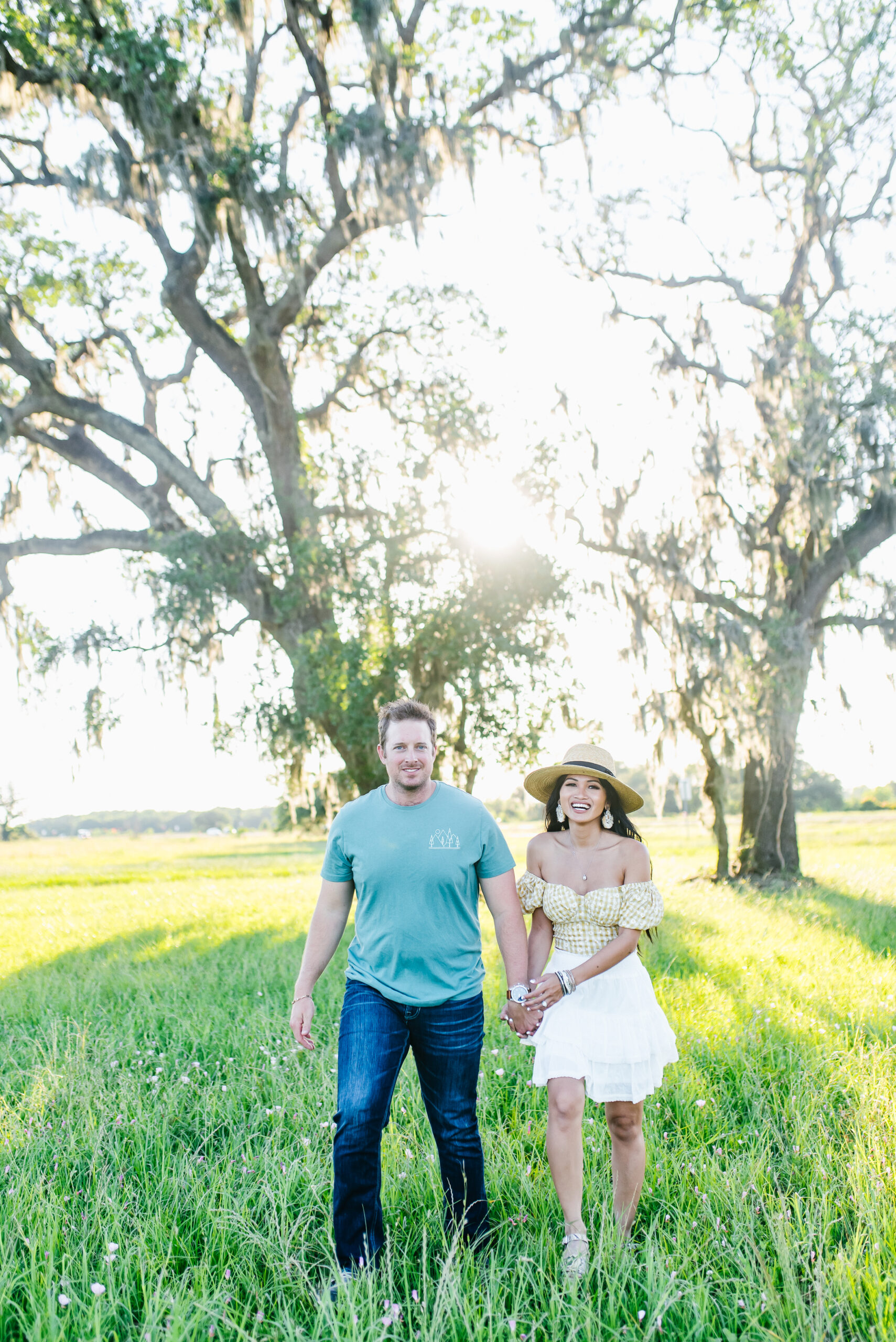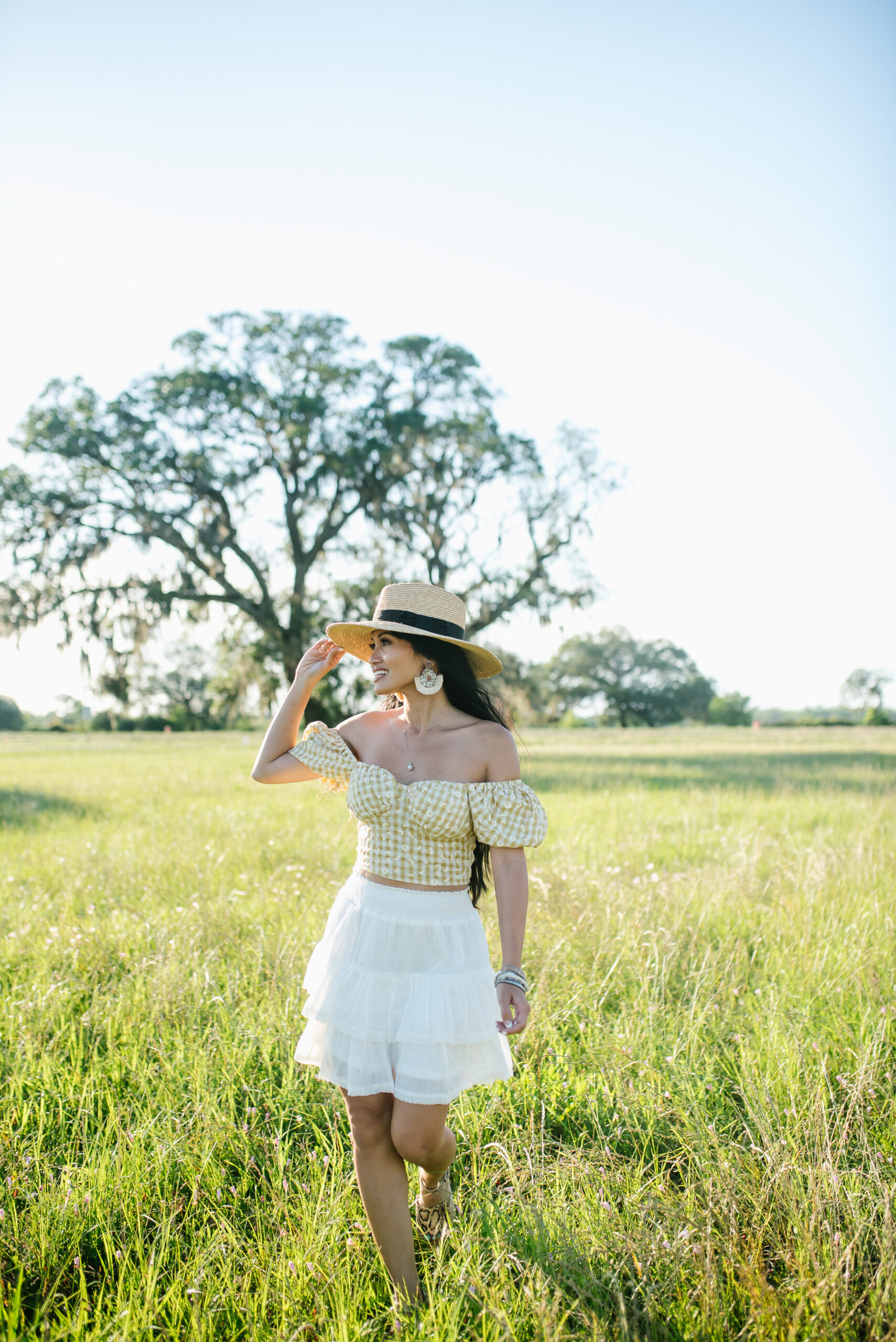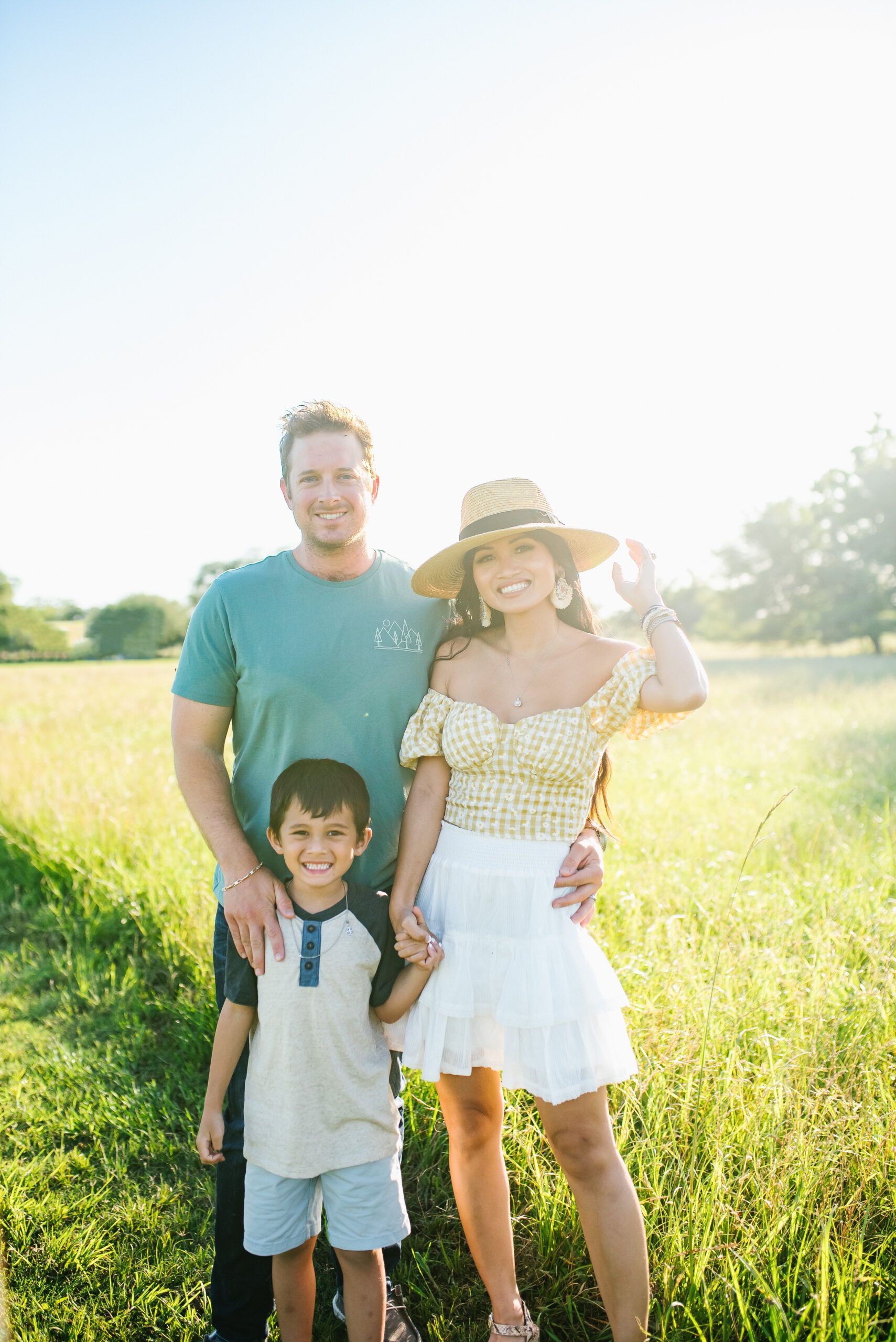 SHOP MY OUTFIT:

So what's next for our family? We are currently in the planning stages of building our future custom home. We don't have any set house plans yet, but hopefully we can get a design figured out in the next couple of months so we can start the construction process. We cannot wait to be out on our farm, to raise our family and all our farm animals, and pets out there. It truly is a dream come true, and we can't wait to share this next chapter in our lives with you. Thanks for following along!
P.S. Subscribe for weekly newsletters so you never miss a single post!
Photos by BanAvenue Photography