Hi friends,
Hope you are doing well! Today I am sharing my Finest Playa Mujeres  All Inclusive Resort Travel Guide with y'all. Last week we had the privilege to partner with Finest Playa Mujeres for my birthday trip. It was our first international trip as a family post COVID lockdowns. Today I'm sharing all about our experience, what to expect with COVID regulations, and everything you would want to know about our family birthday trip to Finest Play Mujeres All inclusive resort in Mexico. Read the full travel guide below!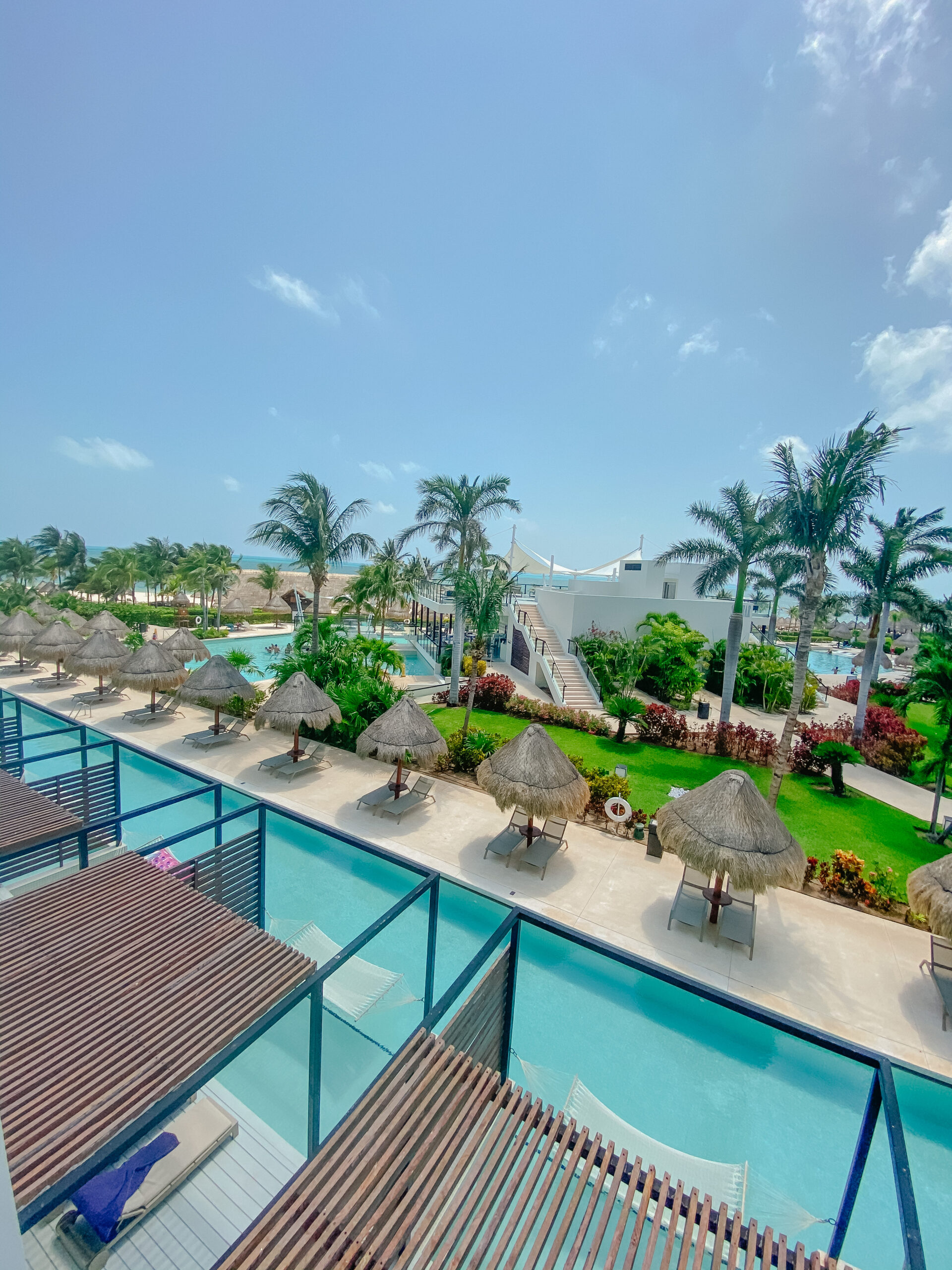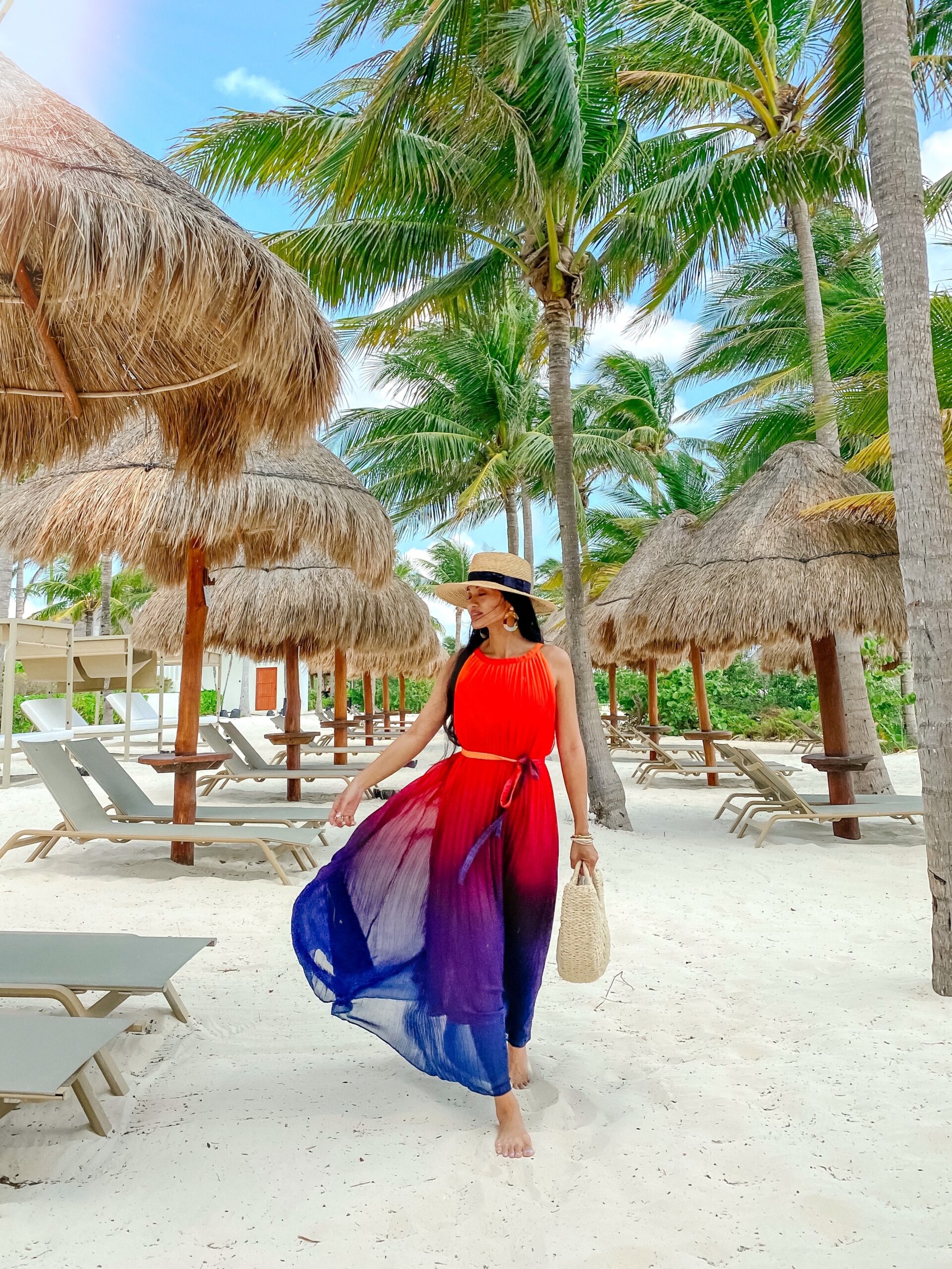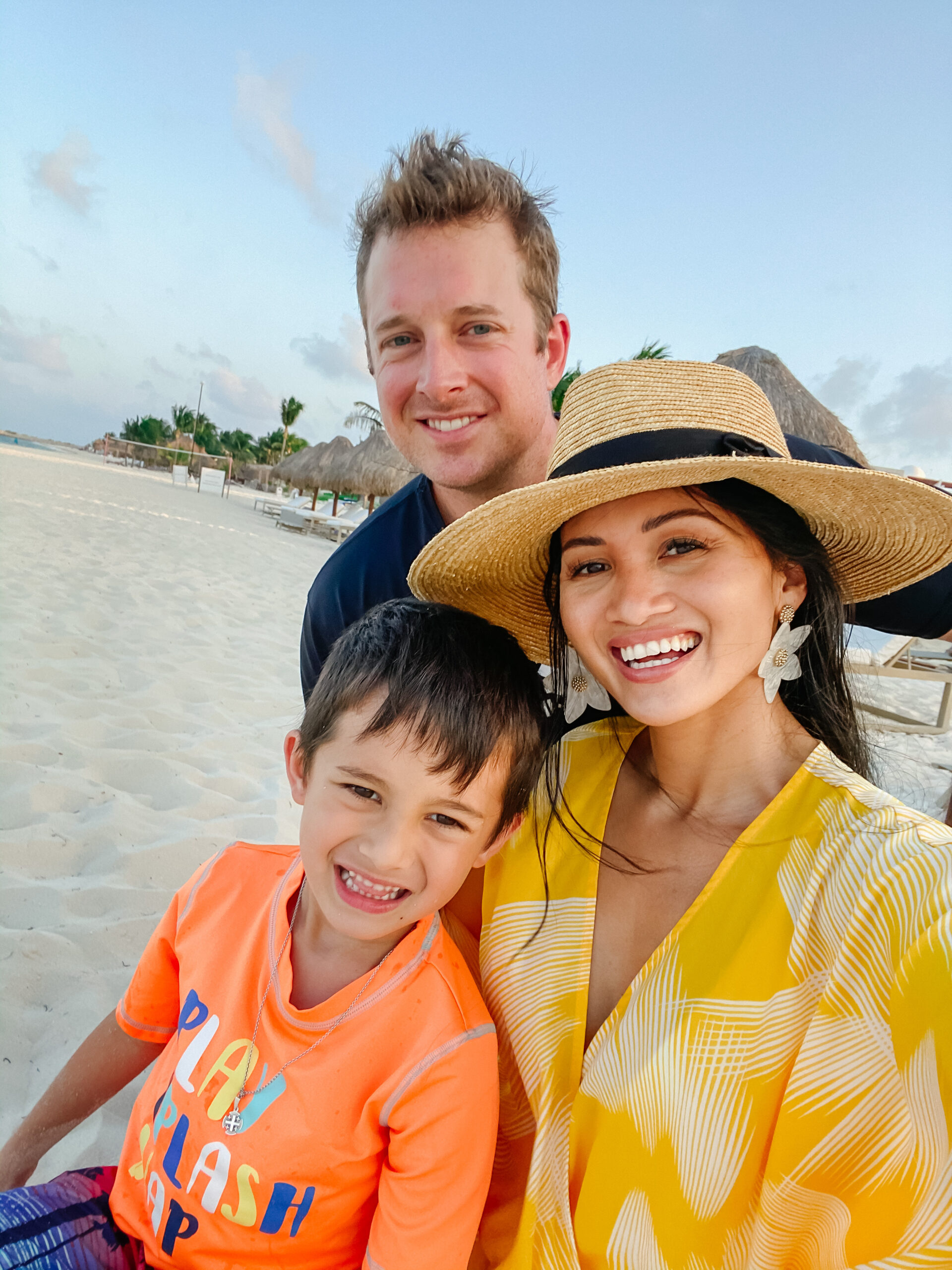 Finest Playa Mujeres Travel Guide
Transportation:
To get to Finest Playa Mujeres we flew into Cancun International Airport and took a private car with Seasoned Tours to the resort. It was less than forty minutes to get there. You can call the resort ahead of time to book your aiport transfer with Seasoned Tours. They were very nice, had great service, and provided a car seat for Jayden.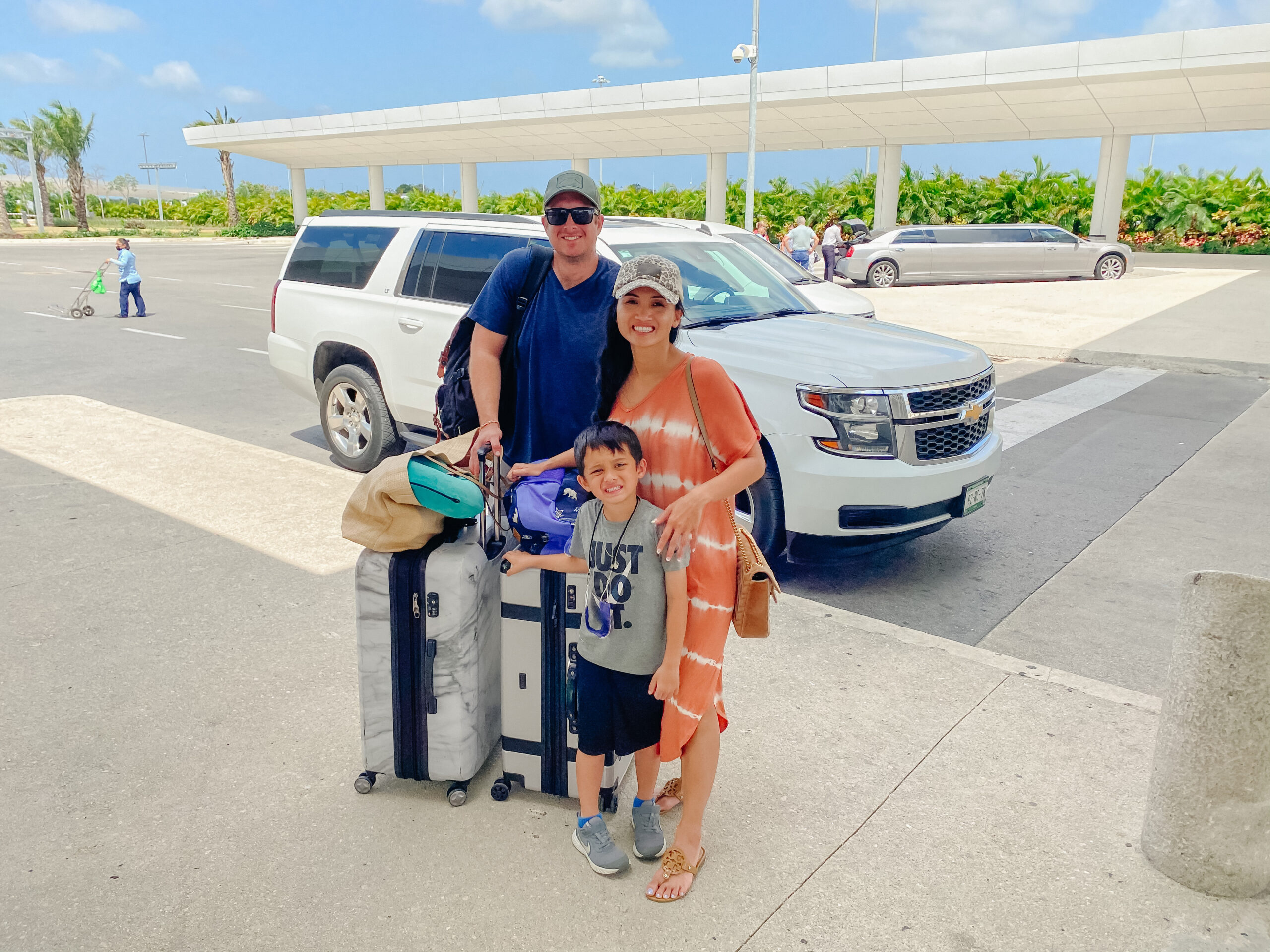 Service:
The service is unmatched at Finest Playa Mujeres Resort. Everyone was so friendly, kind, and accommodating especially with the kiddos too! We never felt rushed, or had to wait too long, and they were very attentive to all of our needs. Also the resort was always so clean and spotless!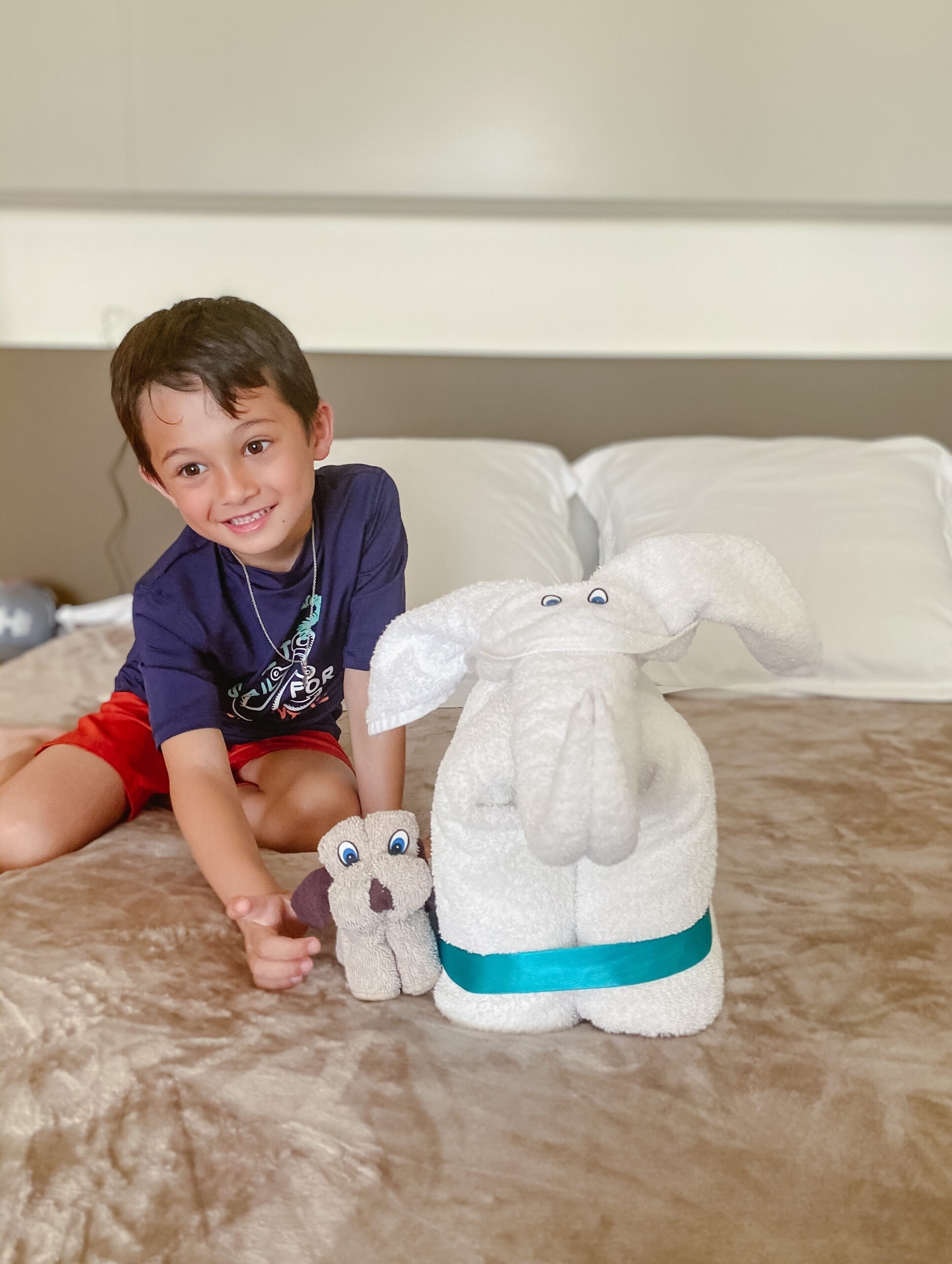 How cute are these towel animals they made for us everyday they came to freshen our room? Also check out the amazing birthday cake they made for me! It came with macaroons! Seriously such a sweet surprise!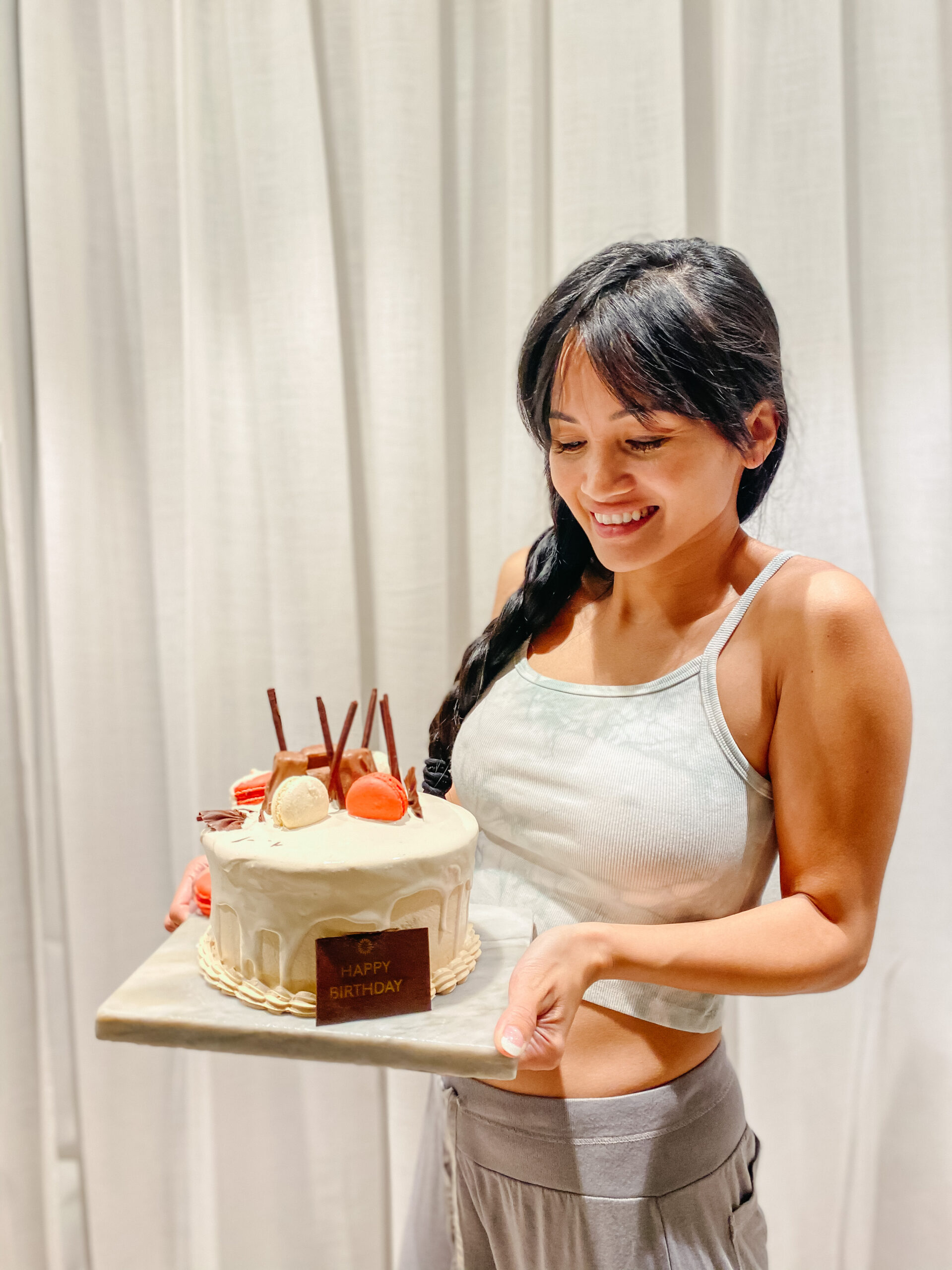 Rooms:
We stayed in an ocean view King bed room with a queen pullout that was set up for Jayden to sleep on. They do have rooms that offer a separate bedroom for children with bigger families, as well as their own swim up or private pools. But the resort had so many pools that you could have had a huge pool to just walking distance outside your room. But Jayden loved the action so we mostly went to the main pool with the swim up bar and restaurant. The room is equipped with a full bar, top shelf liquor bottles, snacks for the kiddos that gets replaced daily. They also have tons of storage and closet space for our luggage and clothes, and had a huge rainfall shower. Our room also came with an indoor/outdoor jacuzzi next to our balcony which me and my husband loved.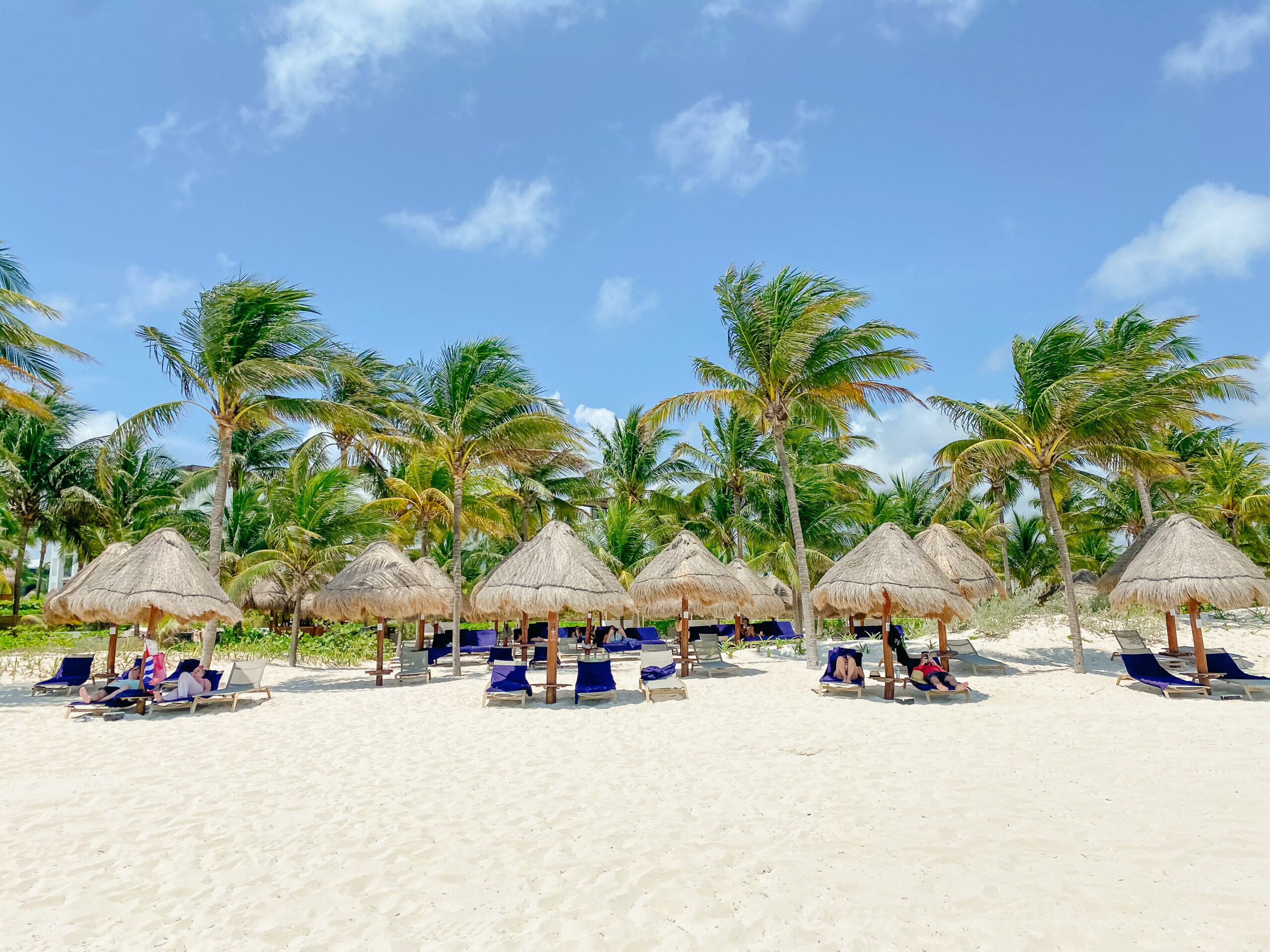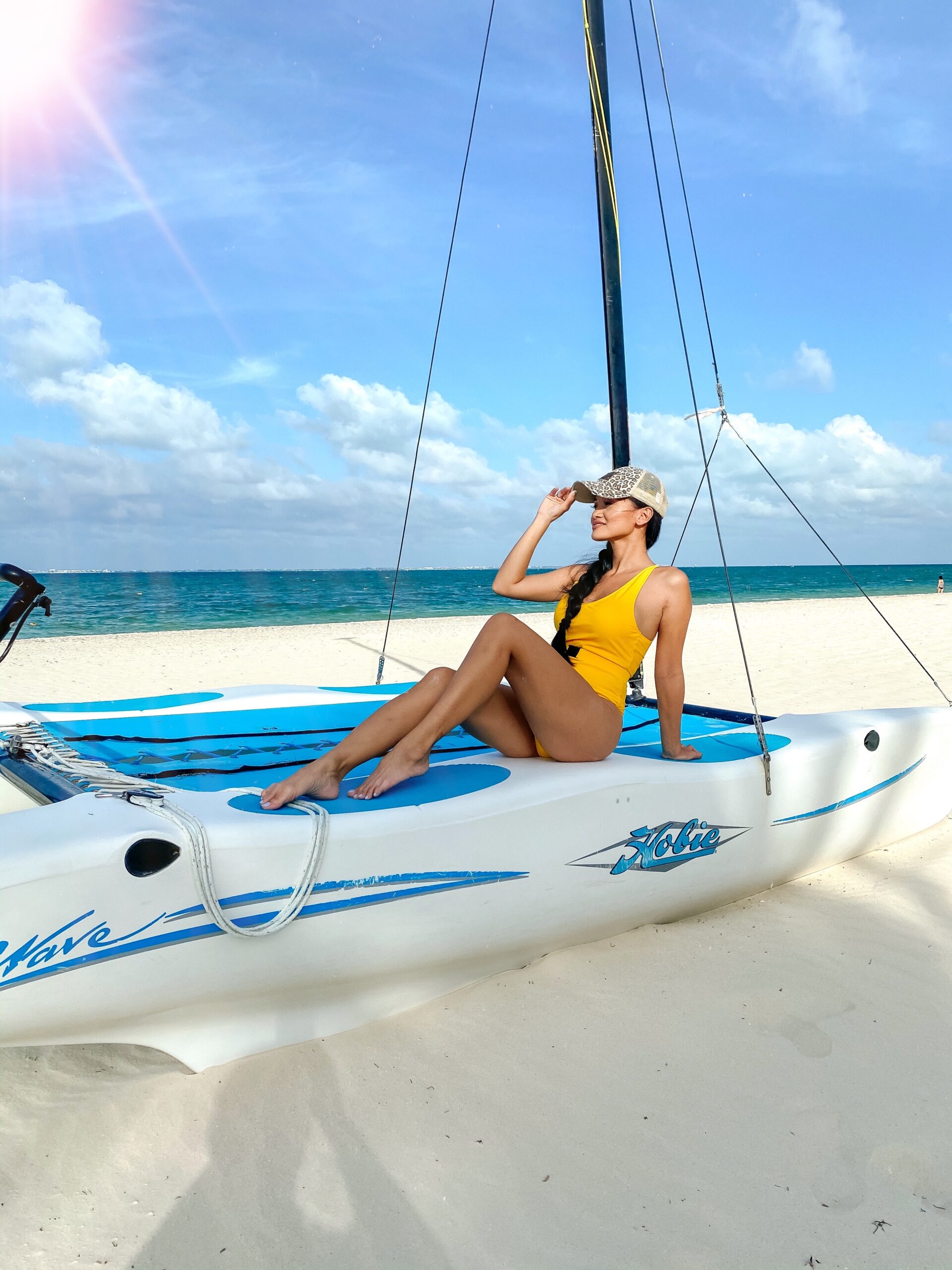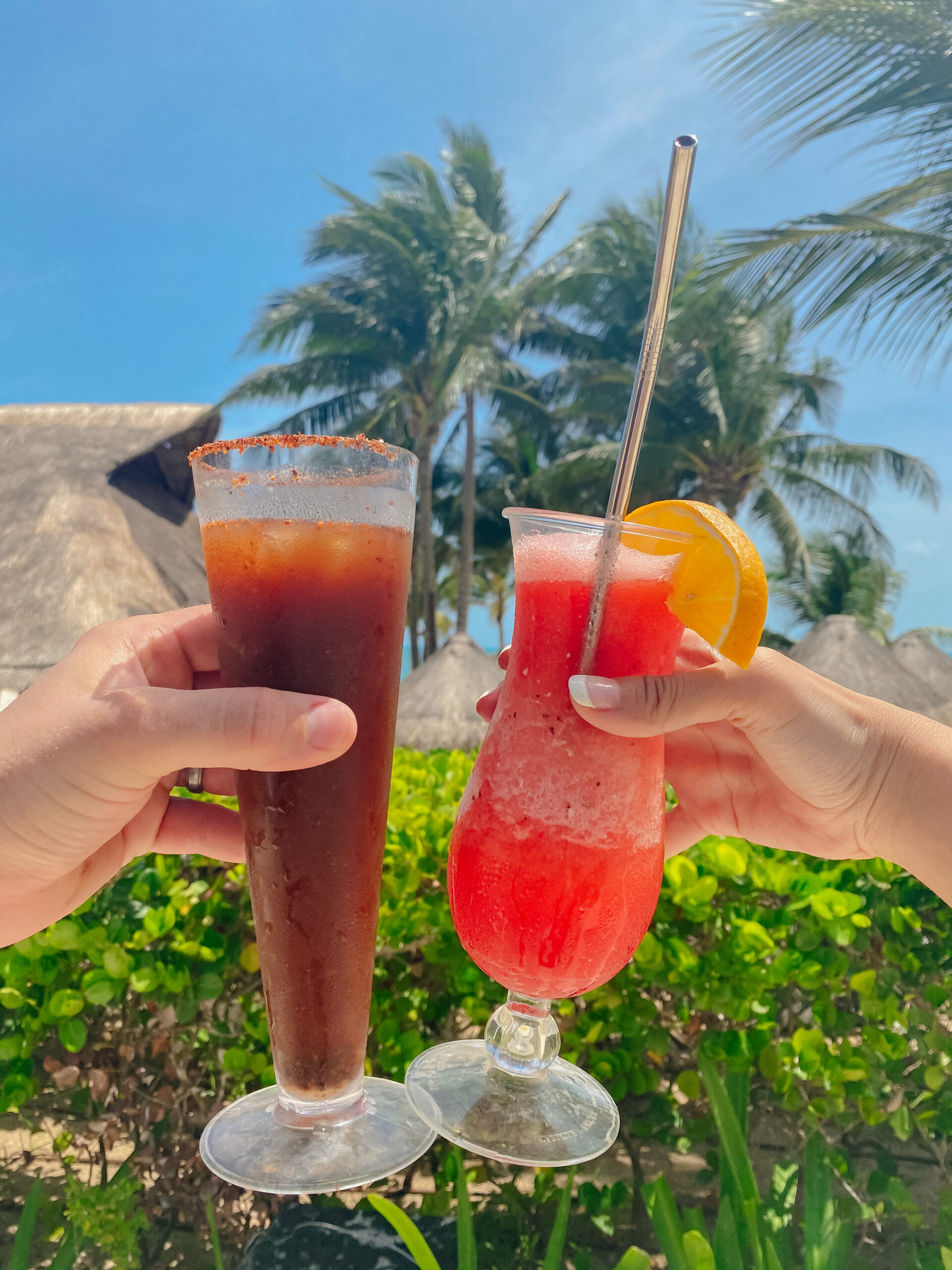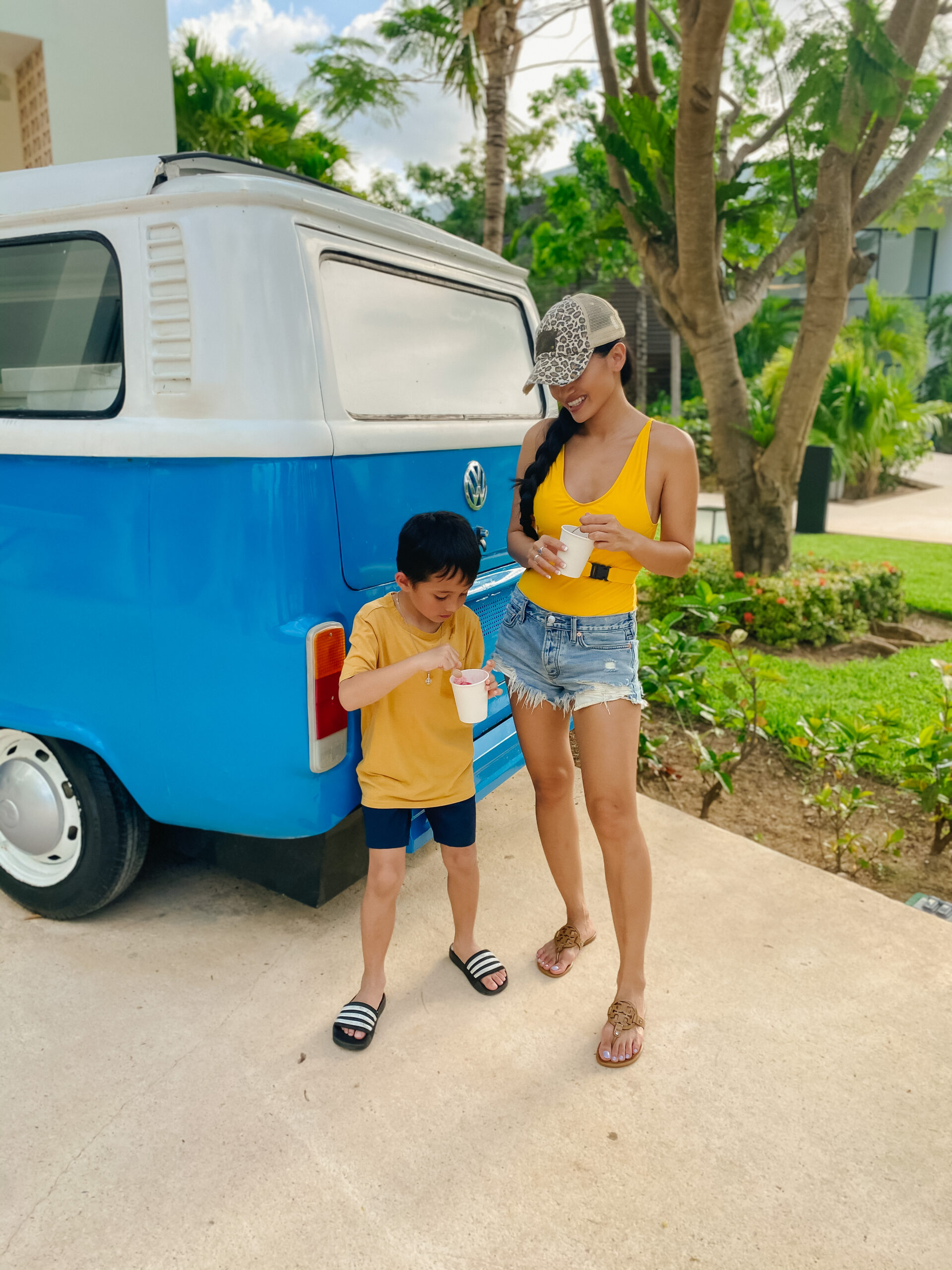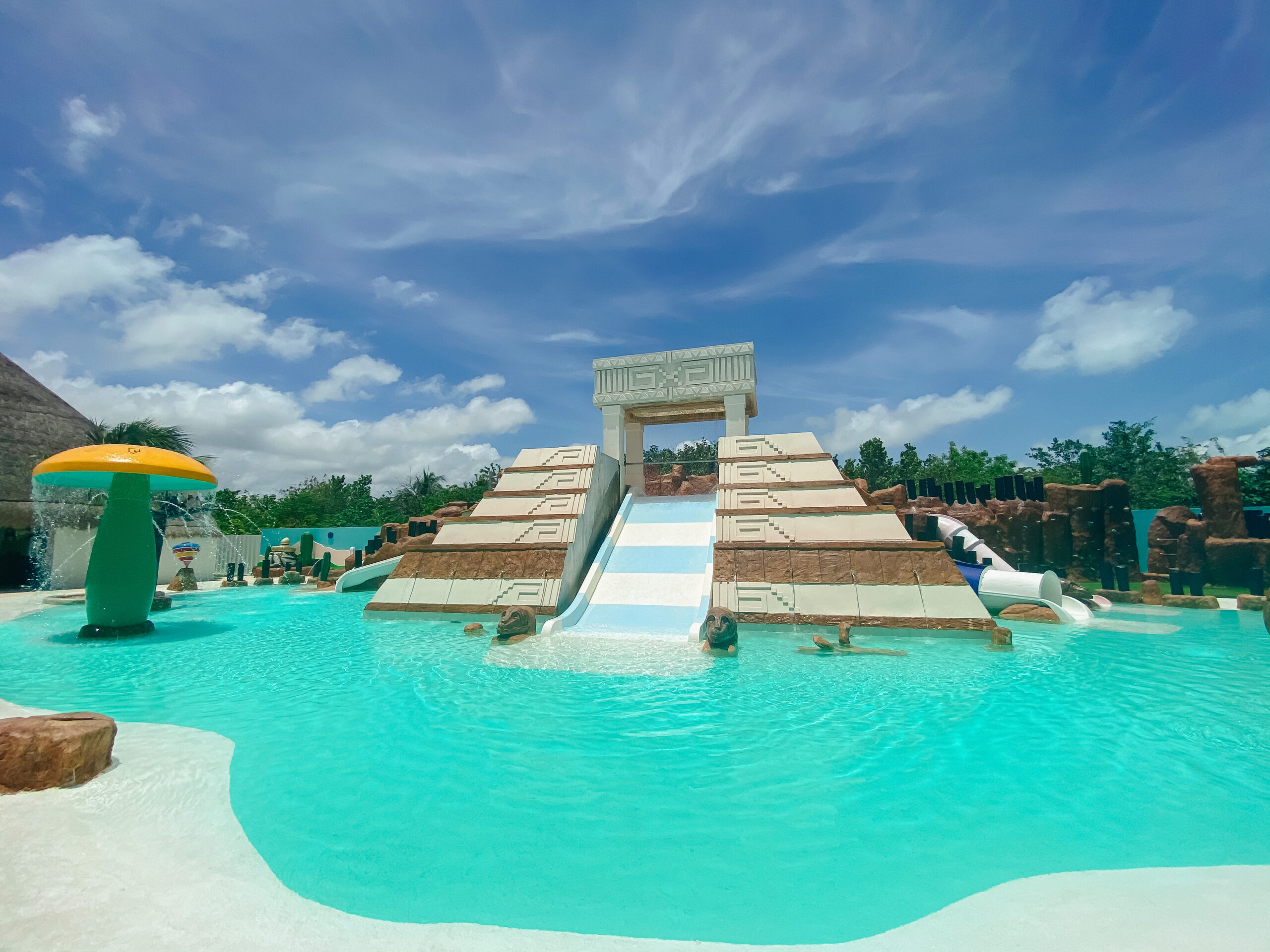 Kids Club:
This was our first time going to a resort with a kids club. At first Josh was a little hesitant on leaving Jayden, but once we got there and toured the place and met the care takers we instantly changed our minds. Jayden loved it and since he has been going to school this year he loved having the structure as well as the social interaction with the other kids at the club. They kept the attendance small so there wasn't more than 10 children there at a time.
The Kids Club had fun day time activities as well as night time activities for the kiddos. They even have horse back riding! The kids club also have a fun water park for the kiddos that was open for parents can take their kids and enjoy with them as well. Jayden ended up making new friends that he enjoyed seeing every day he went to the kids club.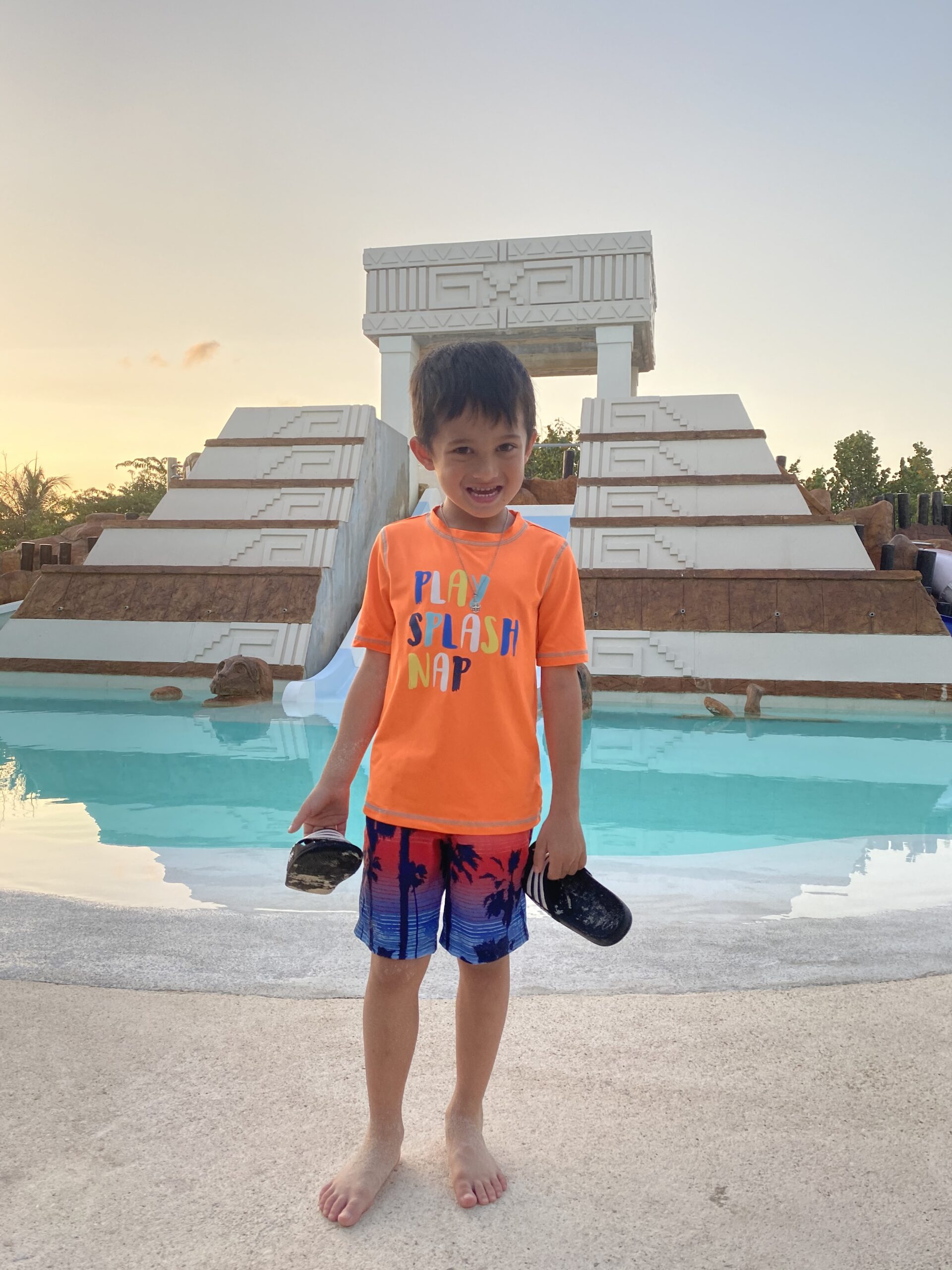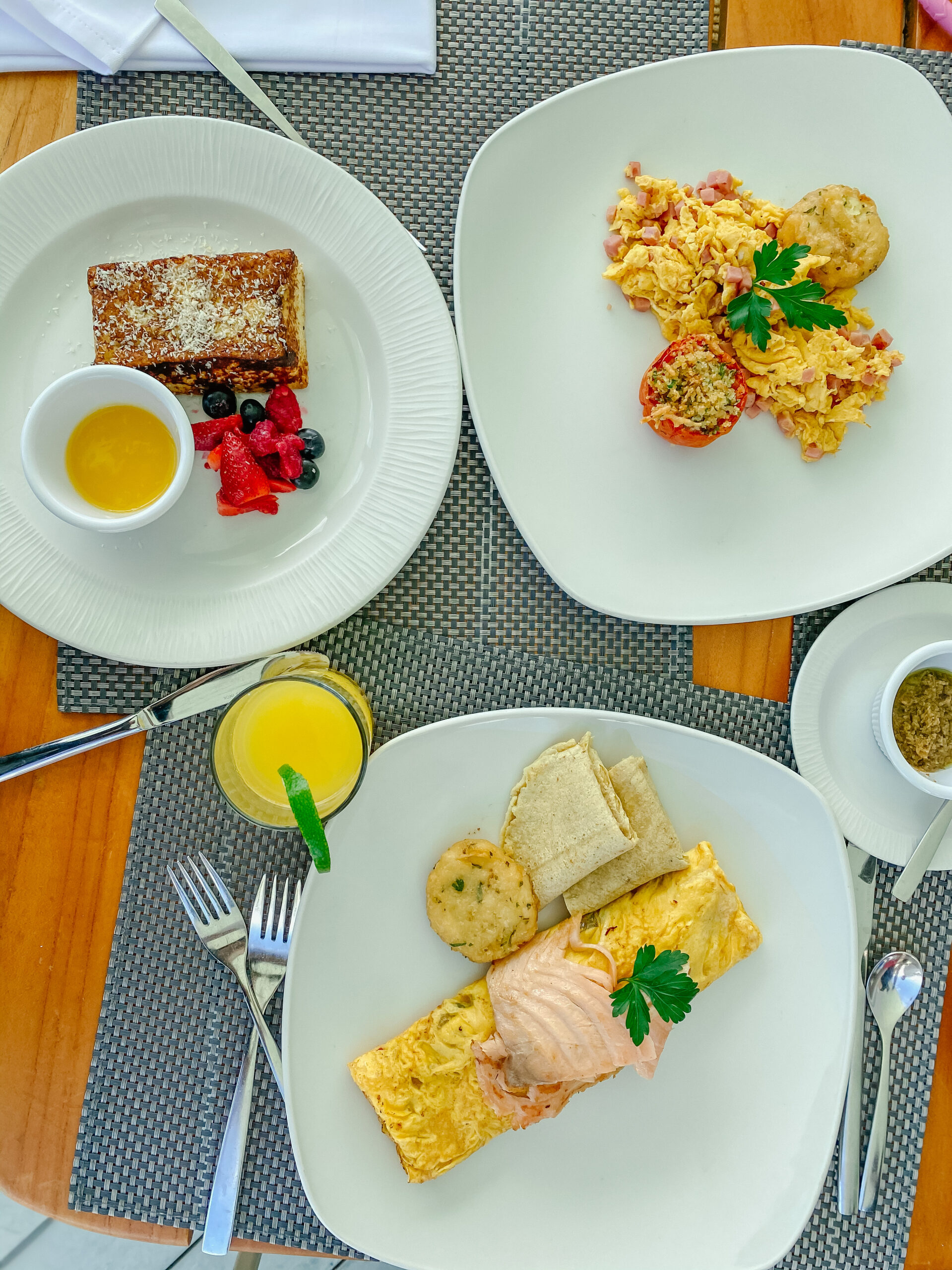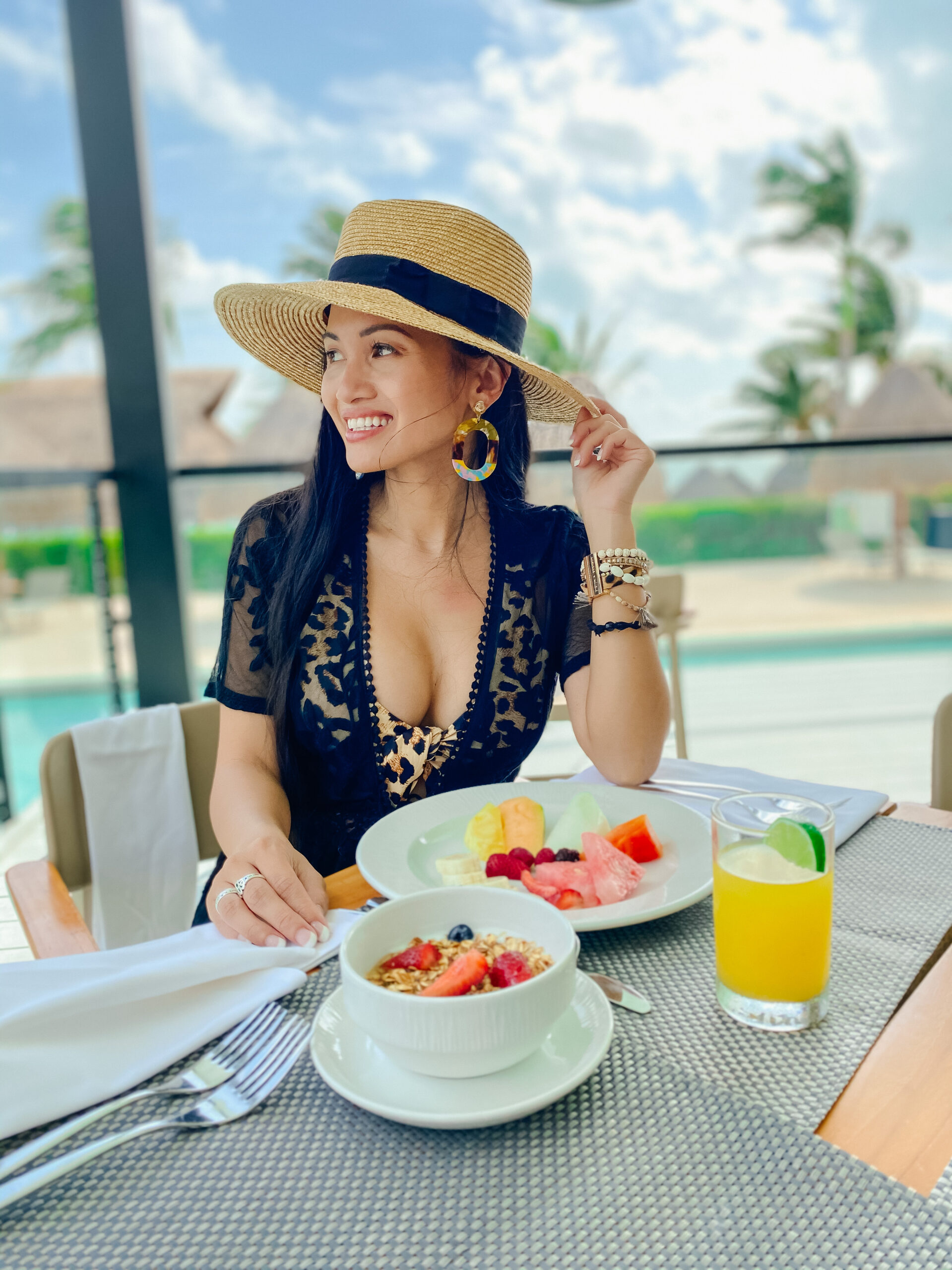 The food and views from Dukes and Lobster Seafood restaurant are amazing! Tacos at the beachside restaurant is a must and so is the seafood paella!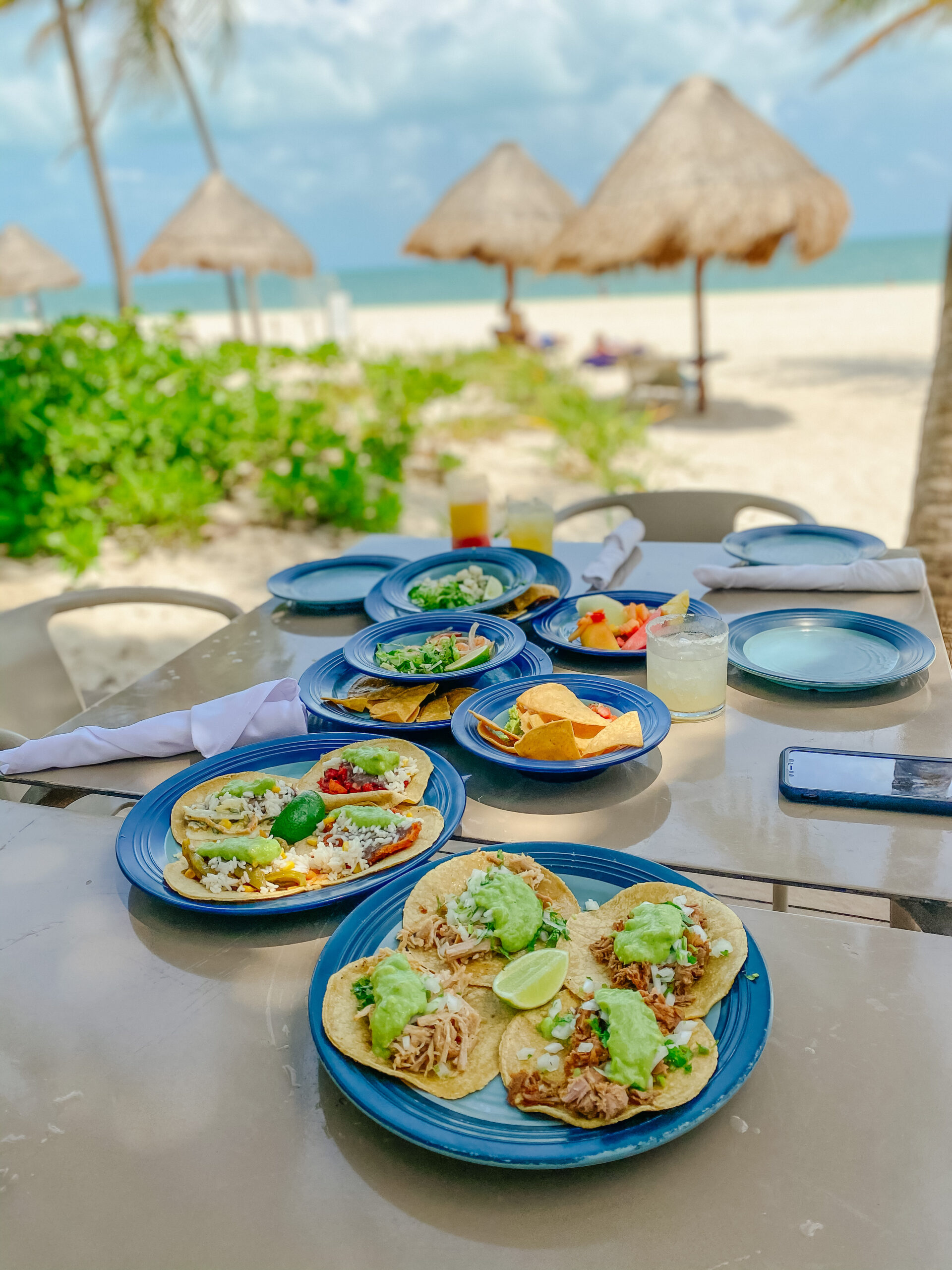 Food:
The food is amazing here at Finest Playa Mujeres. You really get your money's worth considering the five star meals that is all inclusive with your stay. The resort has a steak house, sushi and hibachi, Mexican food, French, Italian, International, America, and our favorite seafood!
Josh got a Tomahawk steak one night which he loved. We loved getting fresh breakfast at Dukes and Lobster. It was our favorite restaurant for breakfast, lunch, and dinner, and just a short walk from our room. We also loved the beach restaurant. One day we had the best fresh tacos, and the next day we had the most delicious seafood paella served straight to our beach cabana. It was so good I enjoyed a great beachside nap after. Makes my mouth water still thinking about it.
The one tip about reservations is that some restaurants are closed on certain days so make sure to check on the Excellence resort app to see what restaurants are available that night. Hibachi reservations are limited, so if that is something you like make sure to reserve ahead of time.  That was another cool plus about our stay is the app made everything so accessible. We were able to plan our day with the resort app.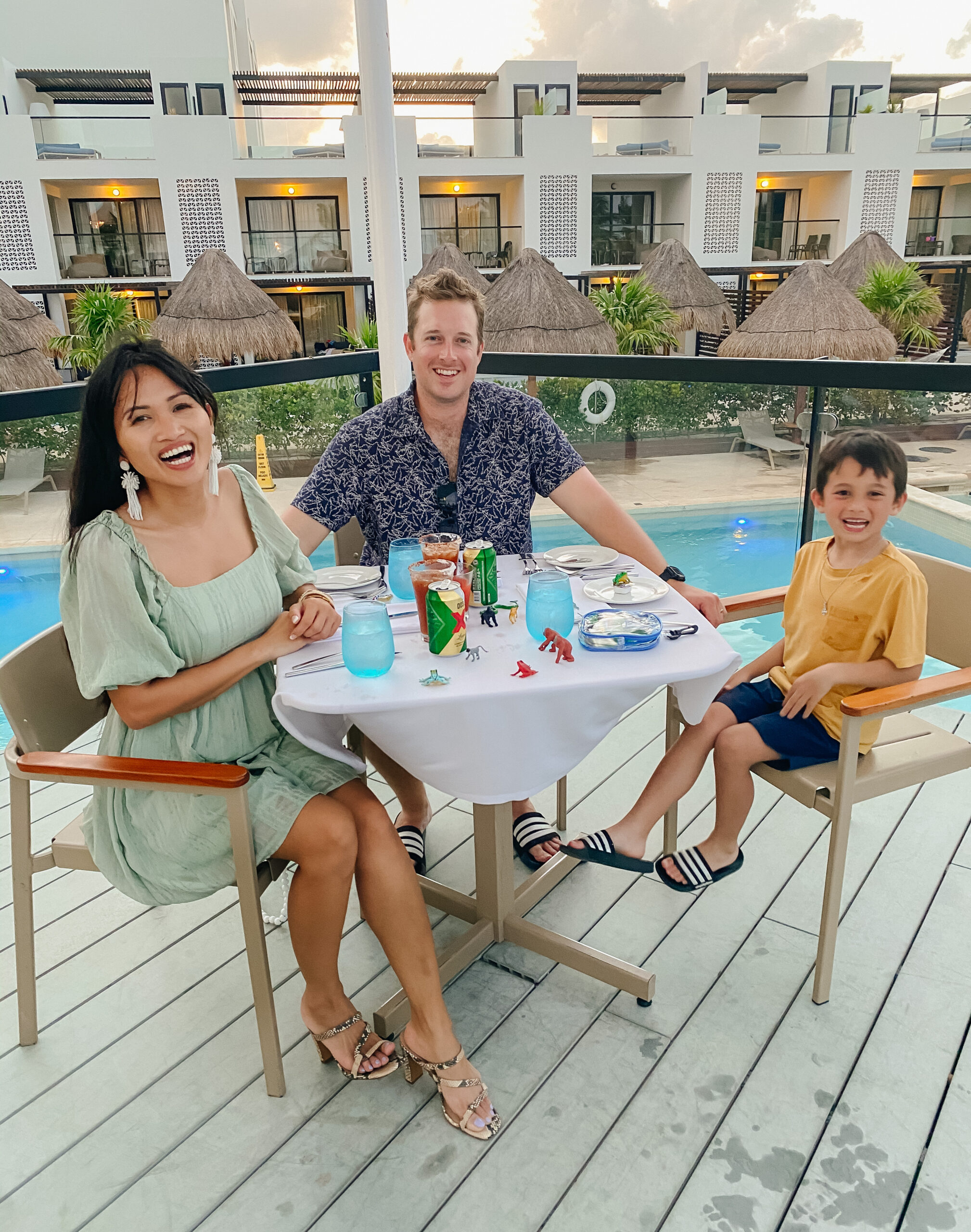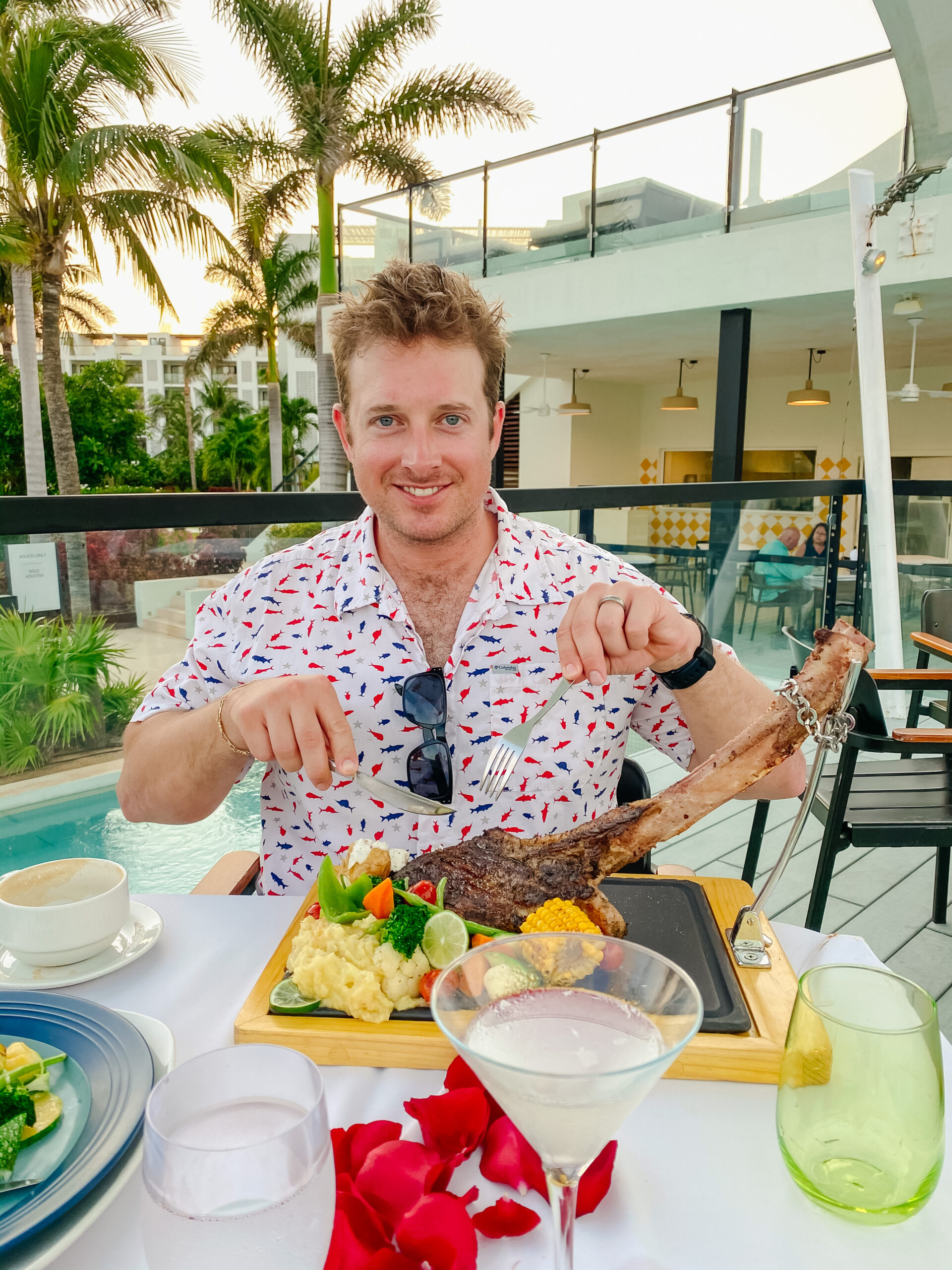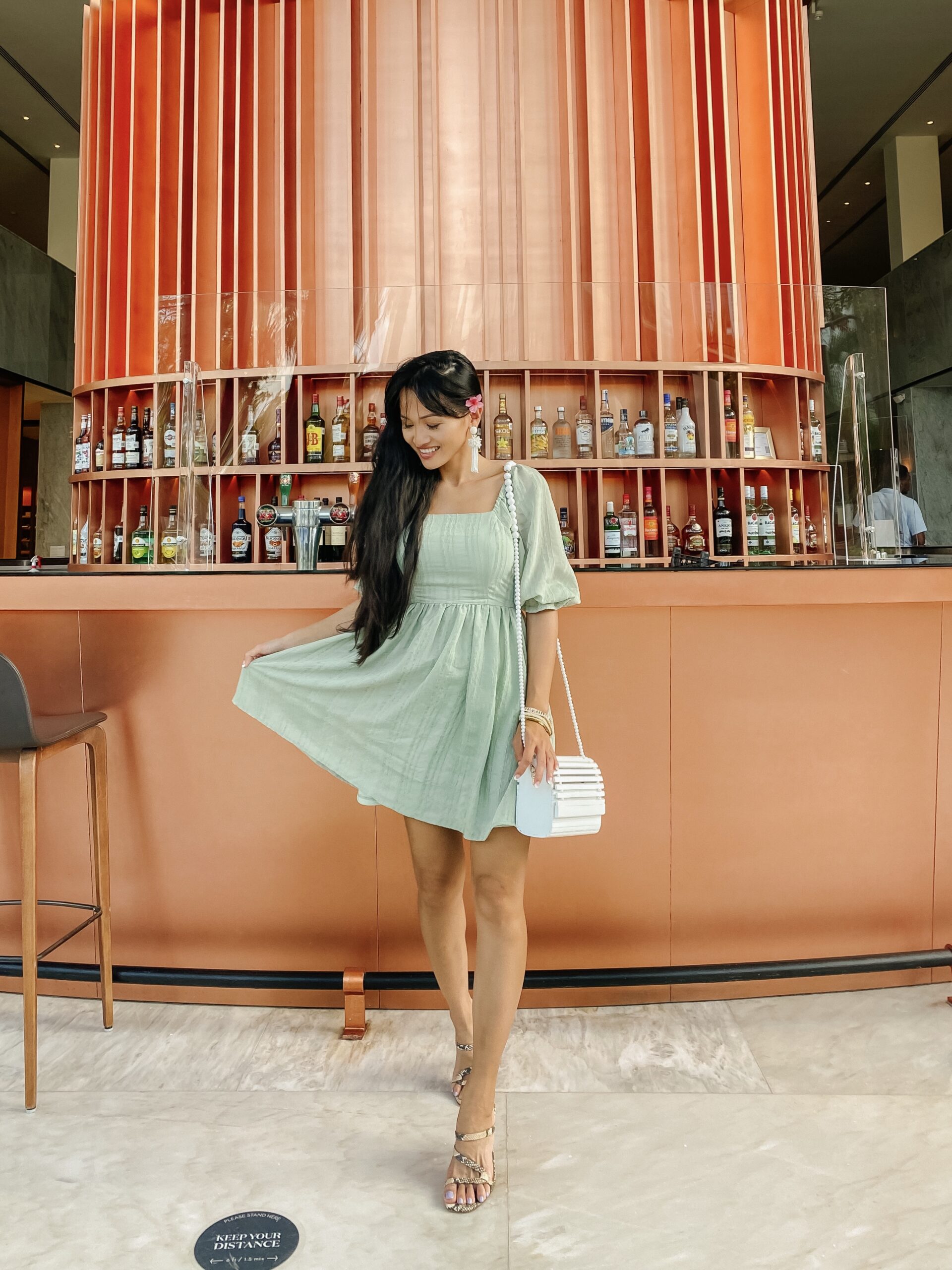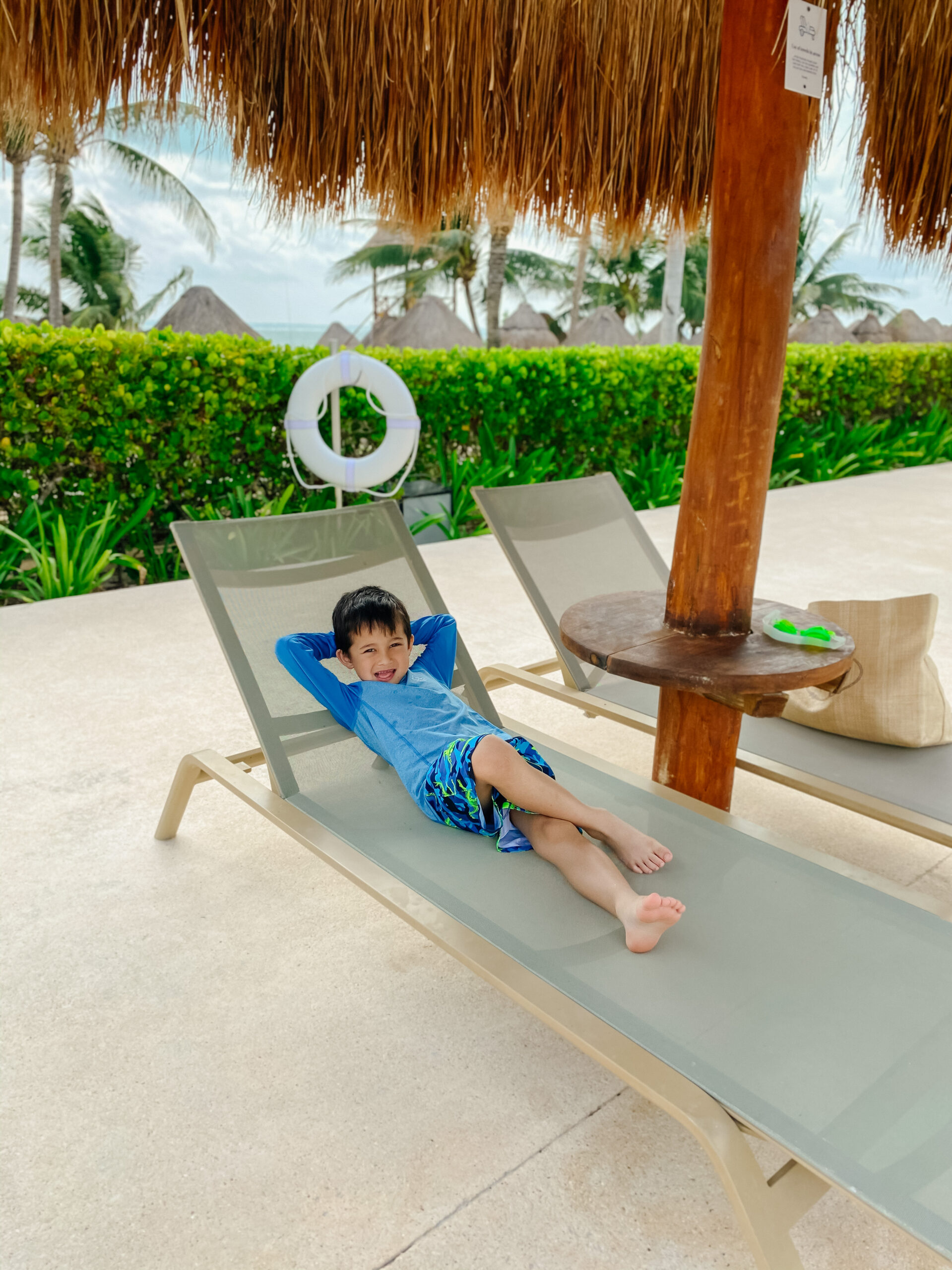 Spa:
This is definitely a must if you got this resort. I took Josh to his first ever spa session when we took advantage of the complimentary hydrotherapy session. It was a great date day idea and we enjoyed our first spa experience together. It was nice because we were able to drop of Jayden at the kids club and head straight to the spa appointment. Next time I am scheduling a massage after. I wish I could have spent the whole day there. A mom can dream right!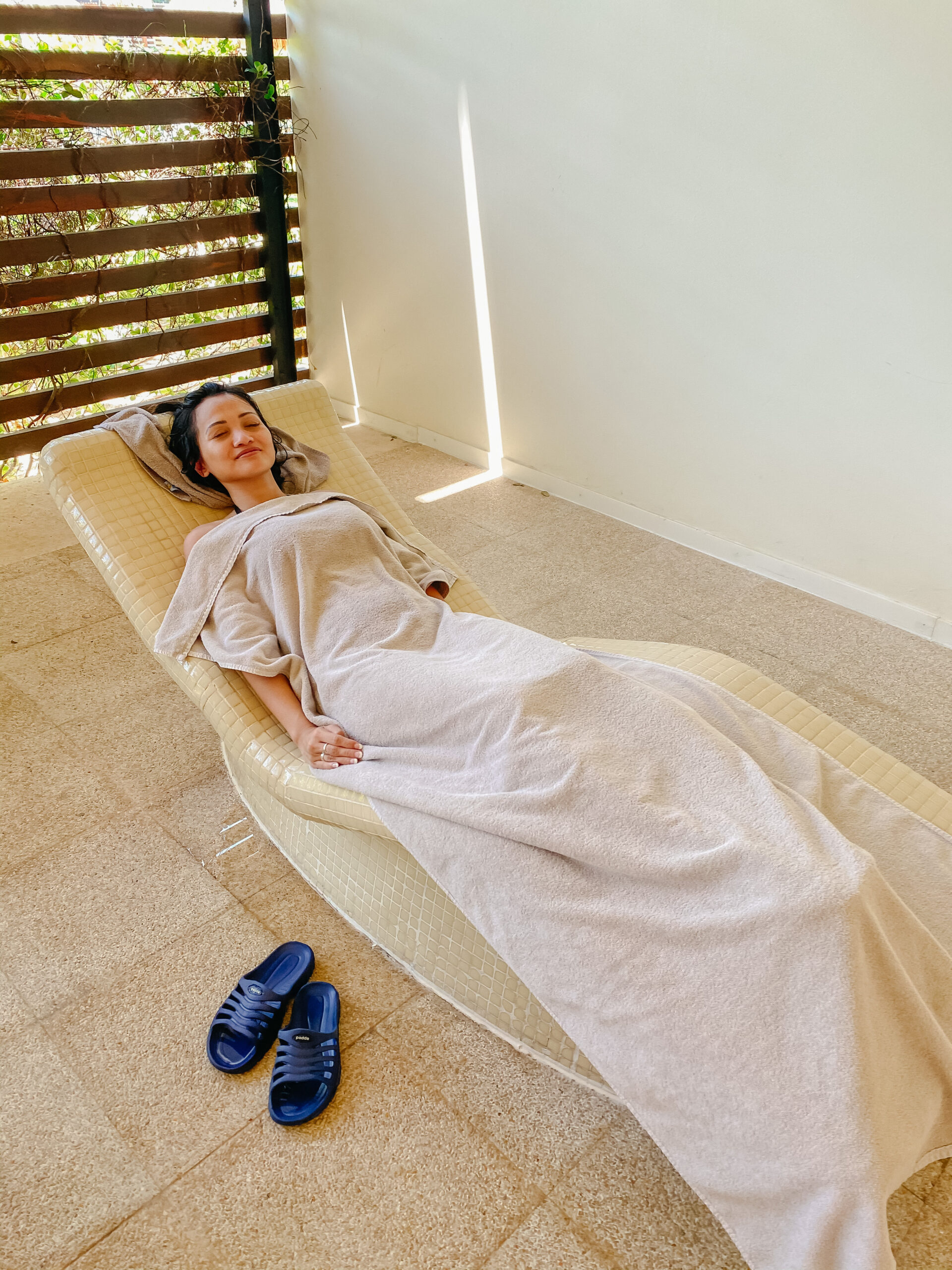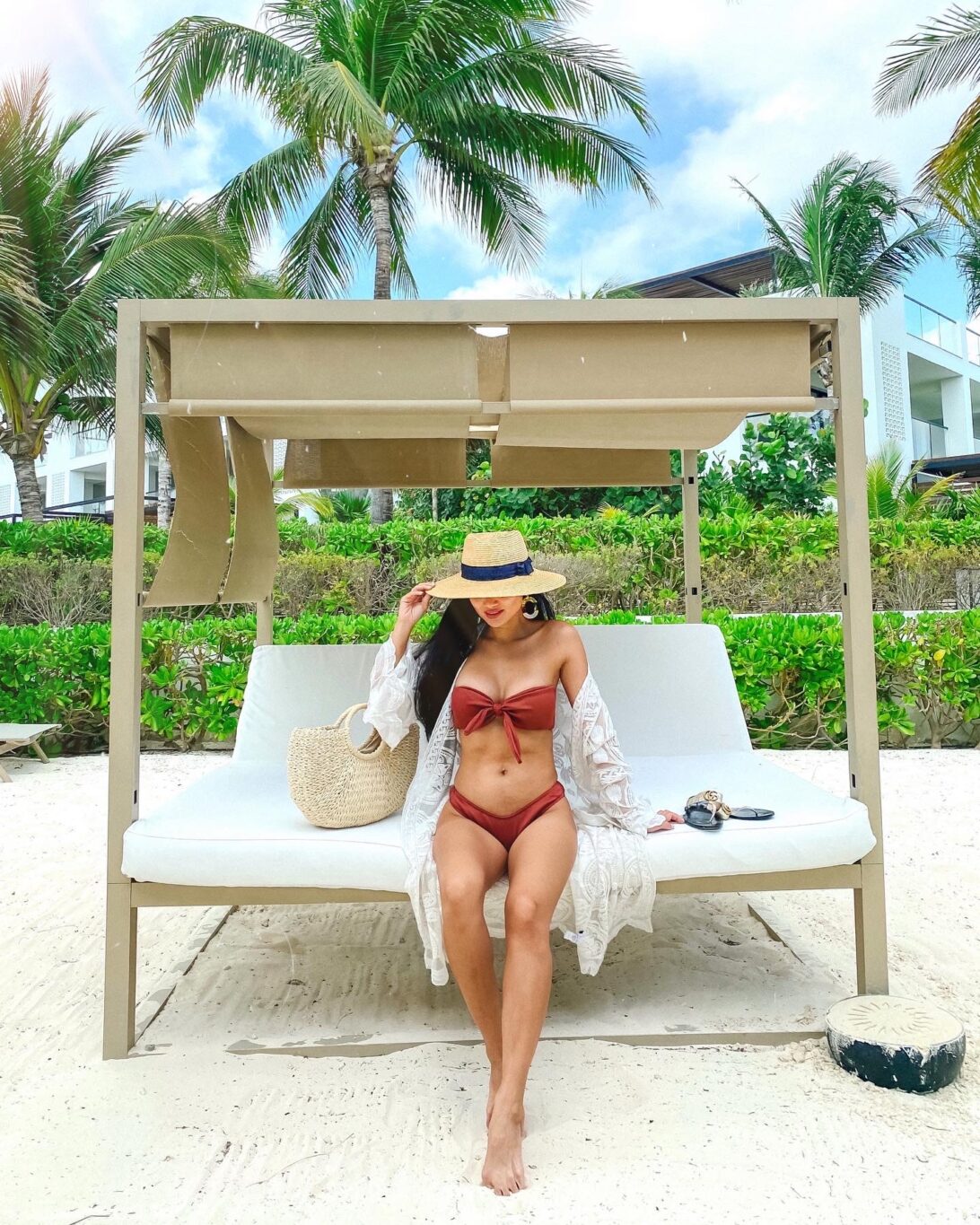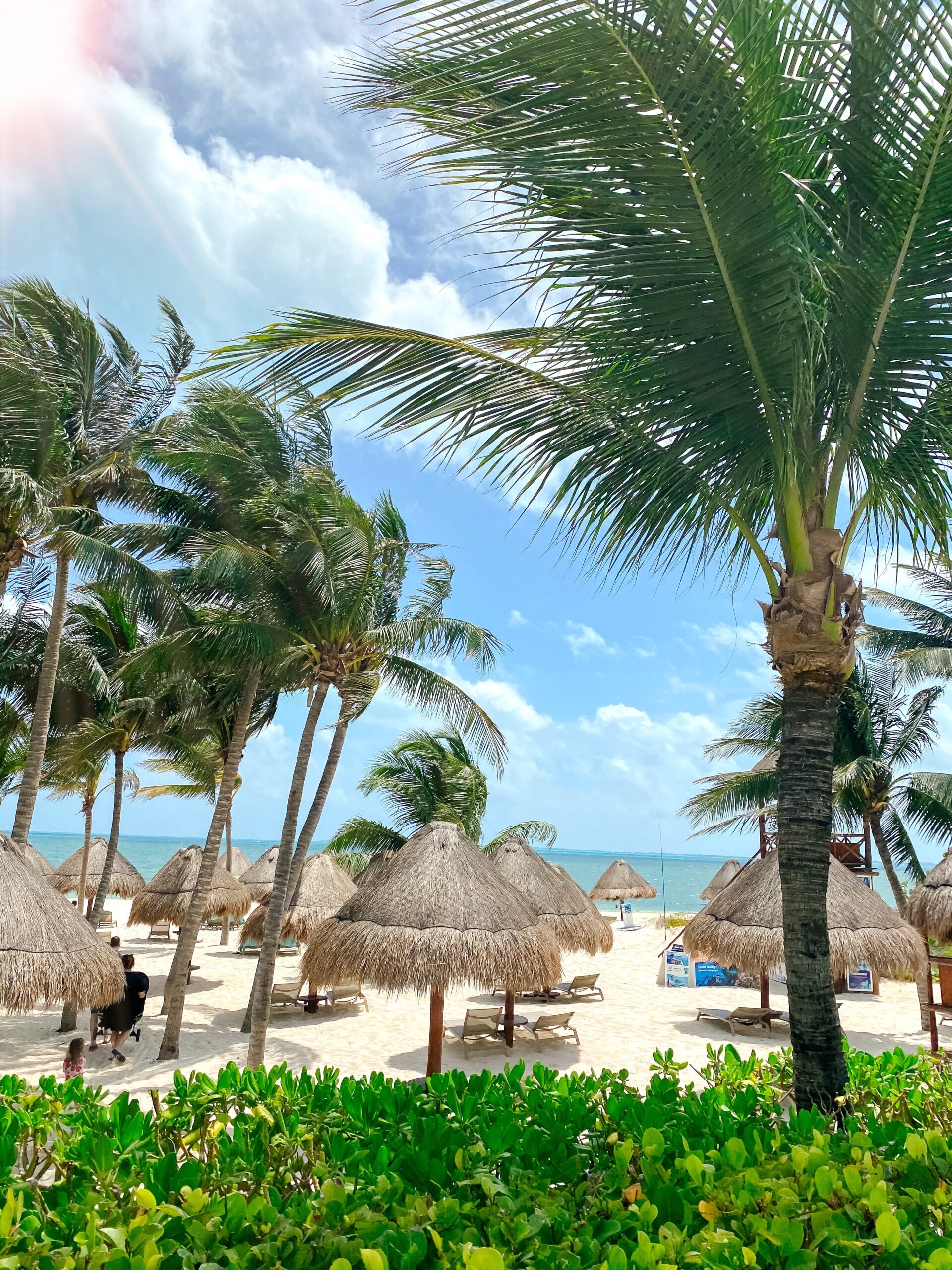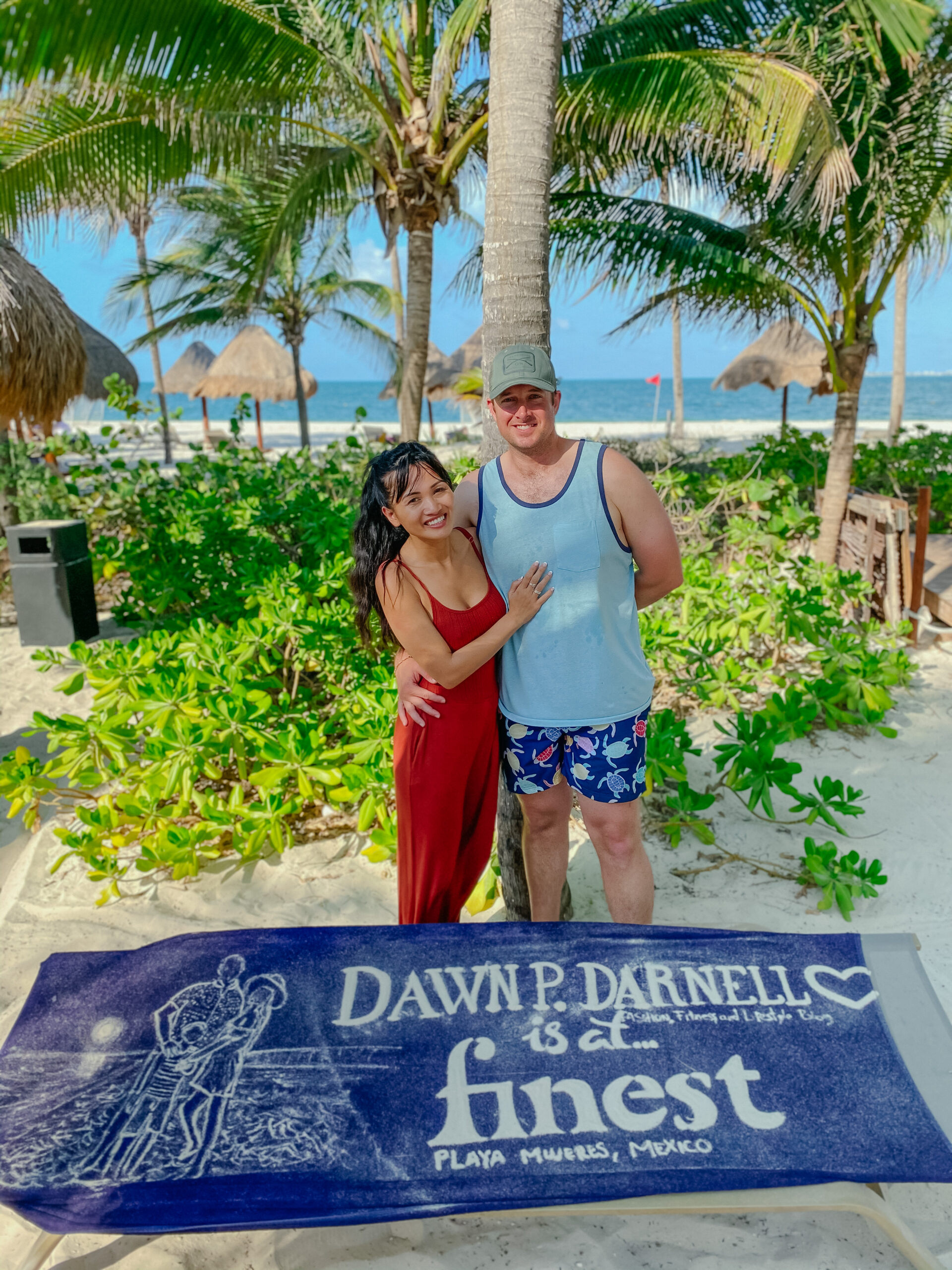 Entertainment:
There is always something to do at the resort. They have the cutest dance party, djs, bands, and acts every night at the resort so you never get bored. We never got to stay for a full show as we were ready for bed after a delicious meal. But we would always pass by or just check it for a bit and it was always a great time.
Activities:
We planned on going to do some golfing with Seasoned Tours but ended up changing our minds after getting to the resort. The resort does offer outside activities like golfing with Seasoned tours, or you can do some beach activities at the resort like parasailing or jet skiing. We found ourselves so content with what the resort offered us we didn't really have time for any other activities. Honestly staying at the pool and beach was everything we needed.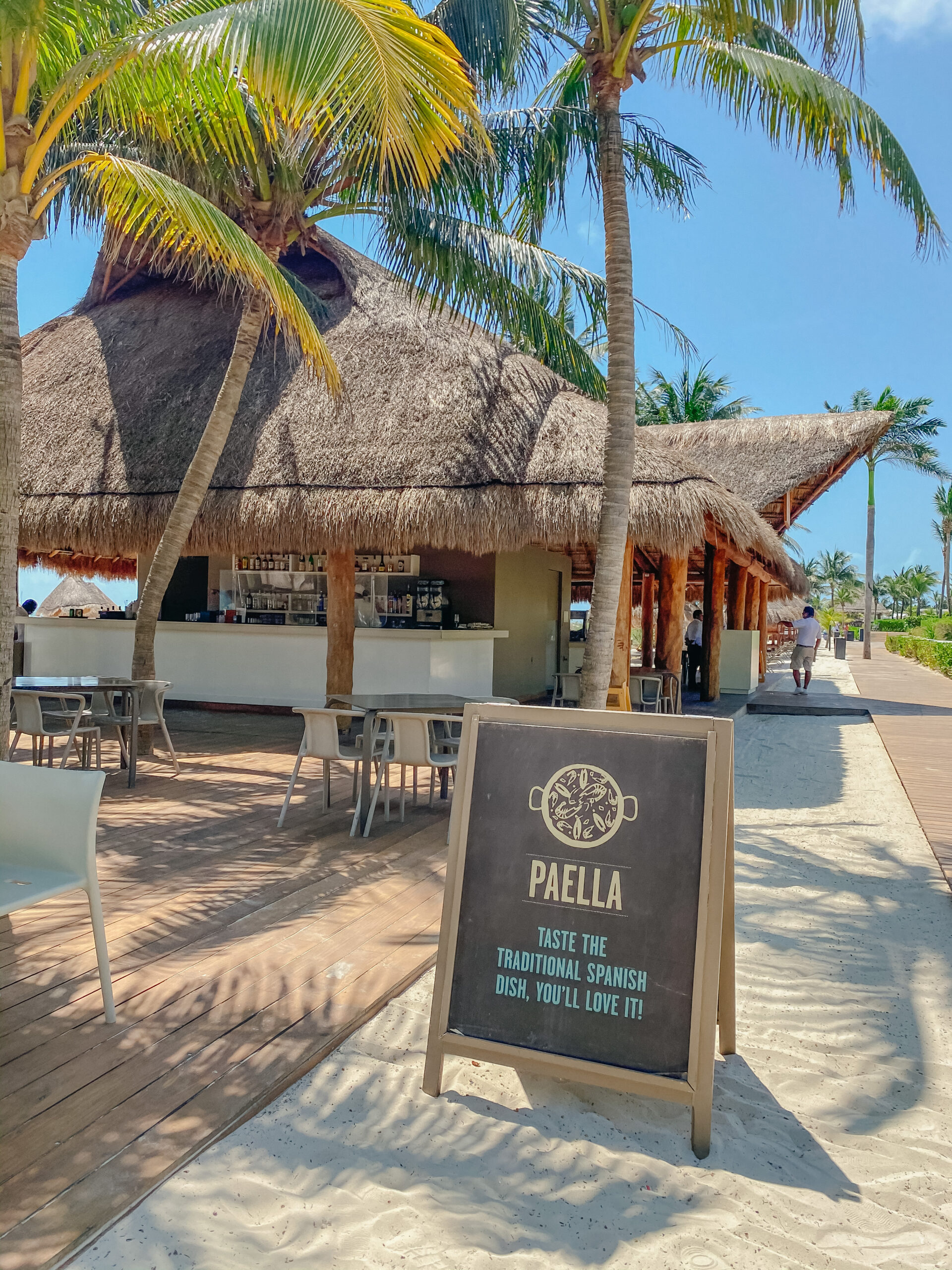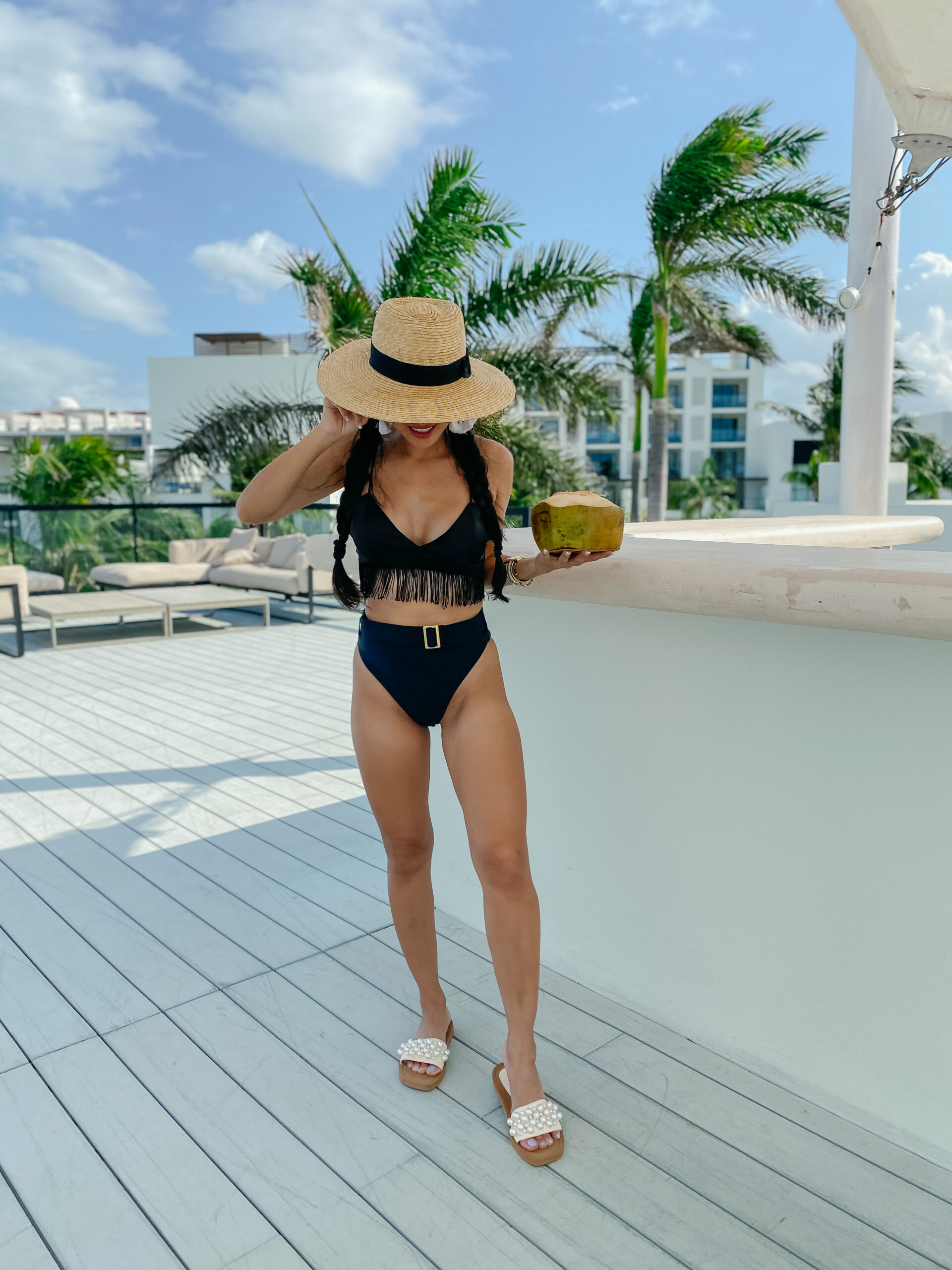 COVID Testing:
Currently as of this moment, though it may change later, the United States requires anyone coming from Mexico regardless if you are vaccinated or not to show proof of Negative testing before boarding the plane. You do not have to have a Covid test to go to Mexico. This was probably the thing that worried us the most considering my husband does have to get back to work, but Finest Resorts made it super easy for the whole family.
We scheduled ours within 72 hours of our departure flight at the front desk. The testing center was located at the resort and we were in an out within 10 minutes. For children it was super easy, they just swab their mouth. For adults they do swab your nose which is very uncomfortable, but luckily it doesn't last more than 5 seconds. We got our results within a couple of hours so we were able to enjoy the rest of our trip stress free. Overall the process was super easy and quick. It eases our minds for future travels to Mexico.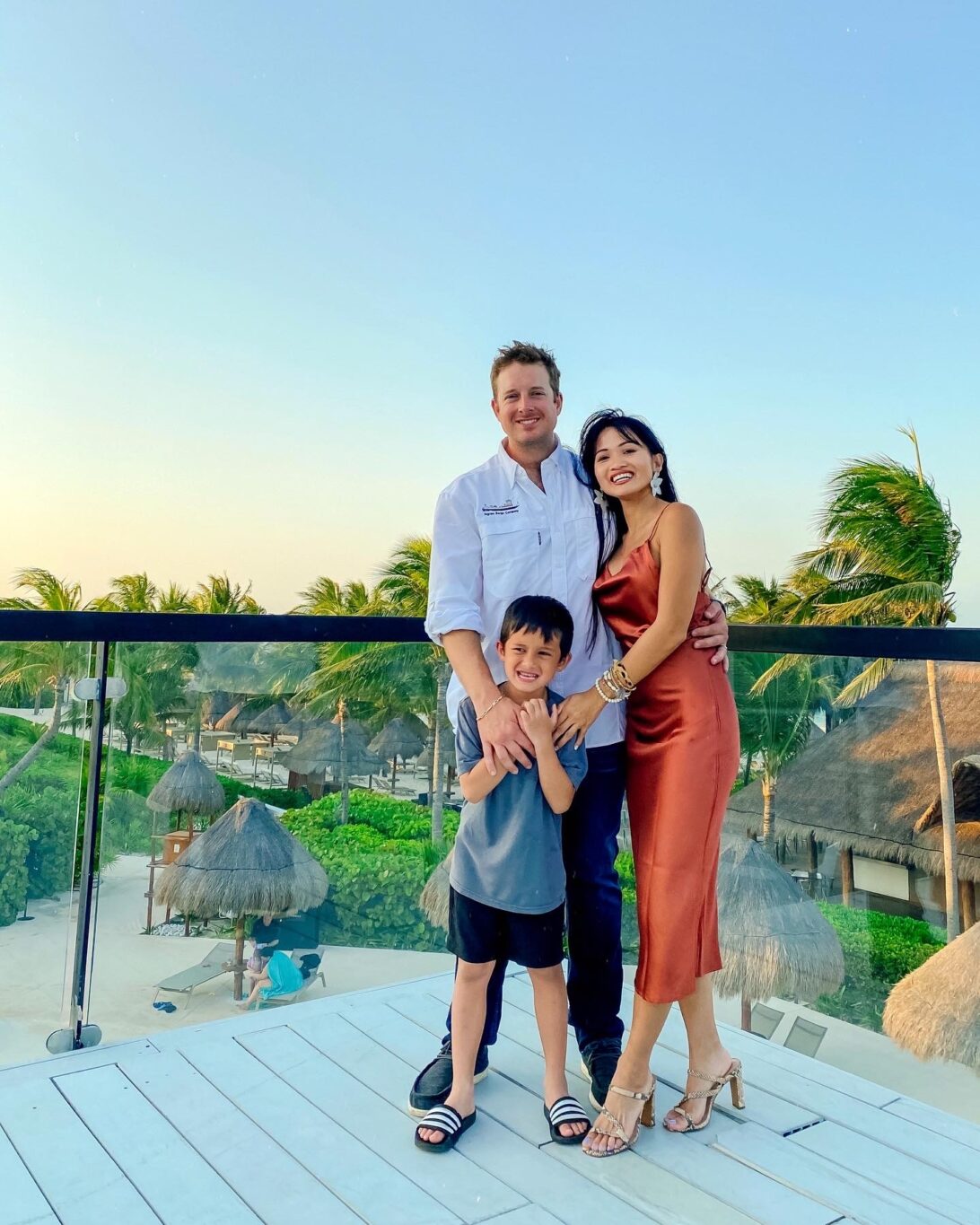 SHOP MY VACATION LOOKS:



I hope you enjoyed my Finest Play de Mujeres Travel Guide. If you are looking for a stress free, relaxing, all inclusive vacation for your family, I 100% recommend staying at Finest Playa Mujeres. It was honestly so relaxing yet fun for the whole family including the kiddos! Thanks for stopping by!
P.S. Subscribe for weekly newsletters so you never miss a single post!