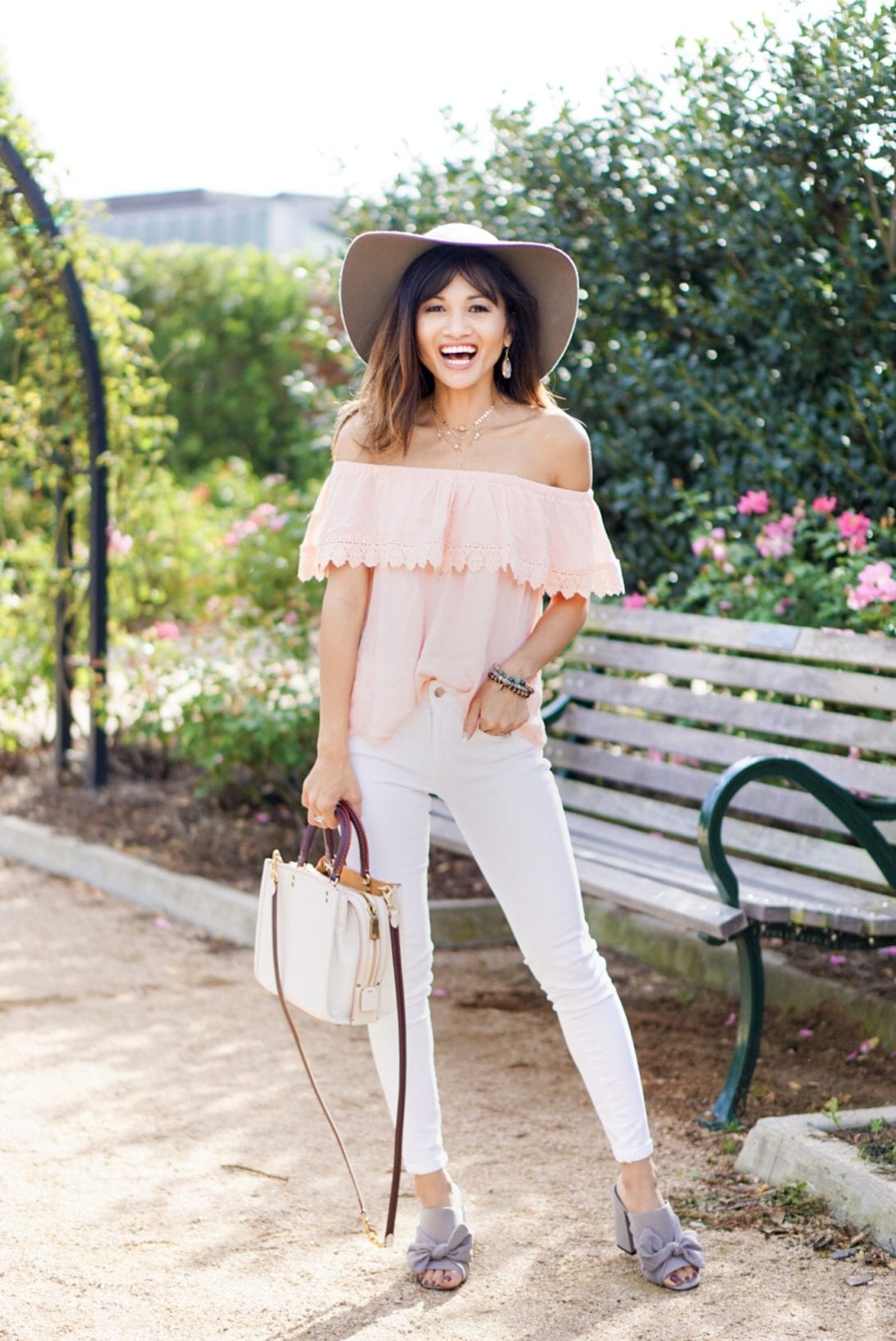 "I'm peachy keen," my dad would always tell me when he was in a good mood. You don't hear those idioms so much anymore, but when your raised in the south it's something that just sticks with you. If I could describe how this outfit made me feel, I would say just that. I'm peachy keen! This adorable peach off the shoulder top from Charming Charlie is just the cutest thing for summer, and paired with these cute bow mules, makes it that much more adorable. Today I've teamed up with Charming Charlie to give you a gift box with this top, this adorable accessories, a $50 gift card, and so much more! Scroll down for more details of this outfit and how to enter in the giveaway!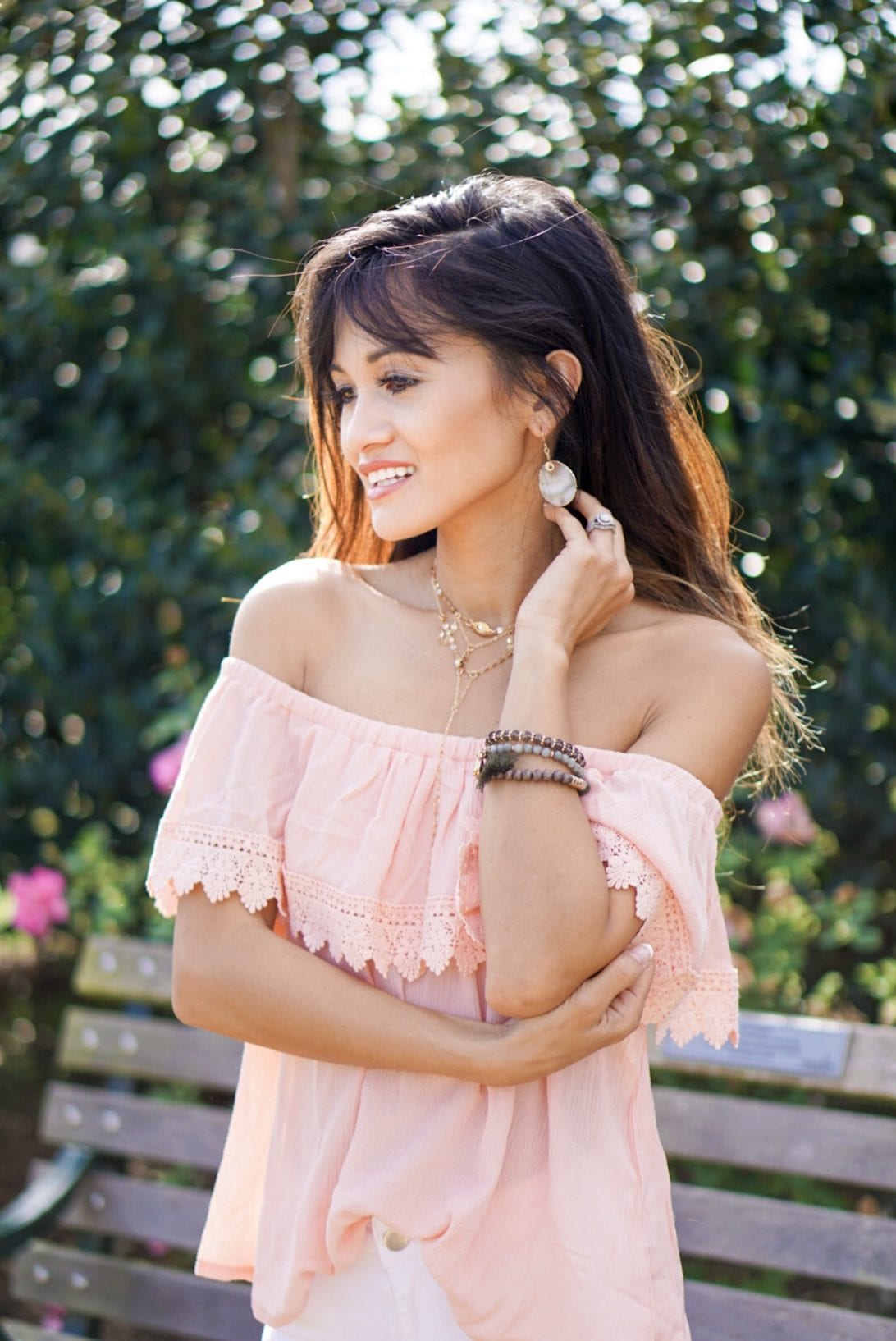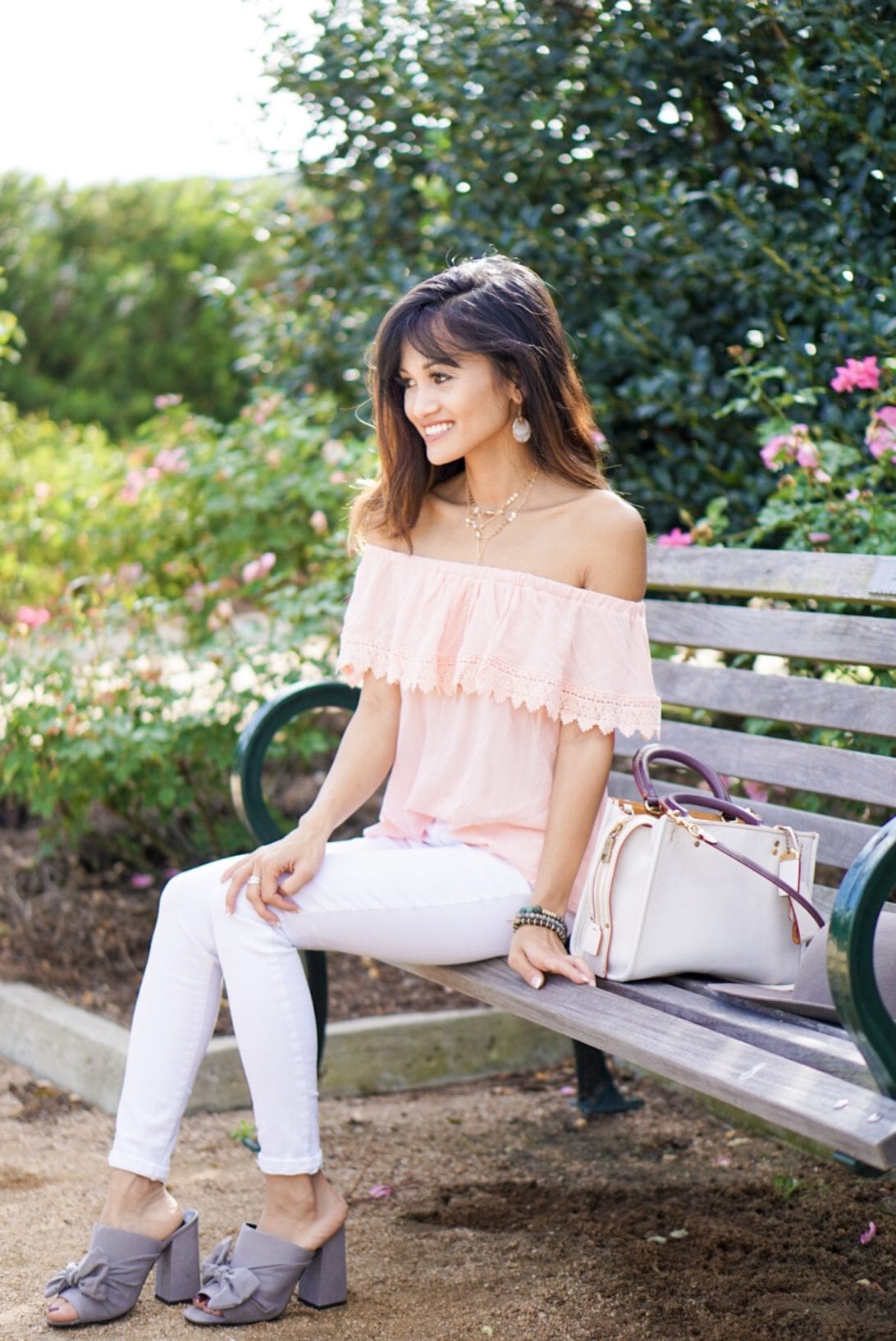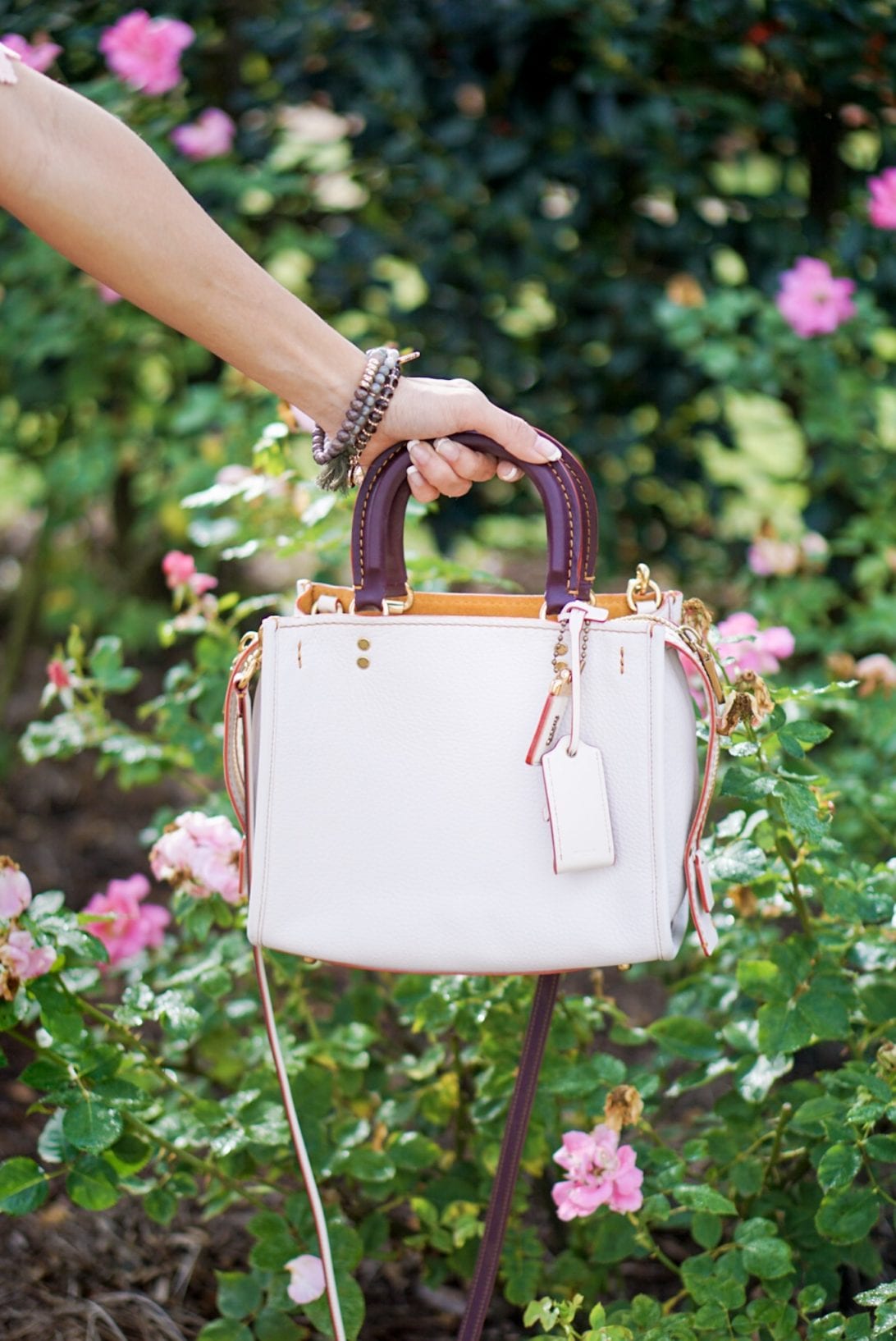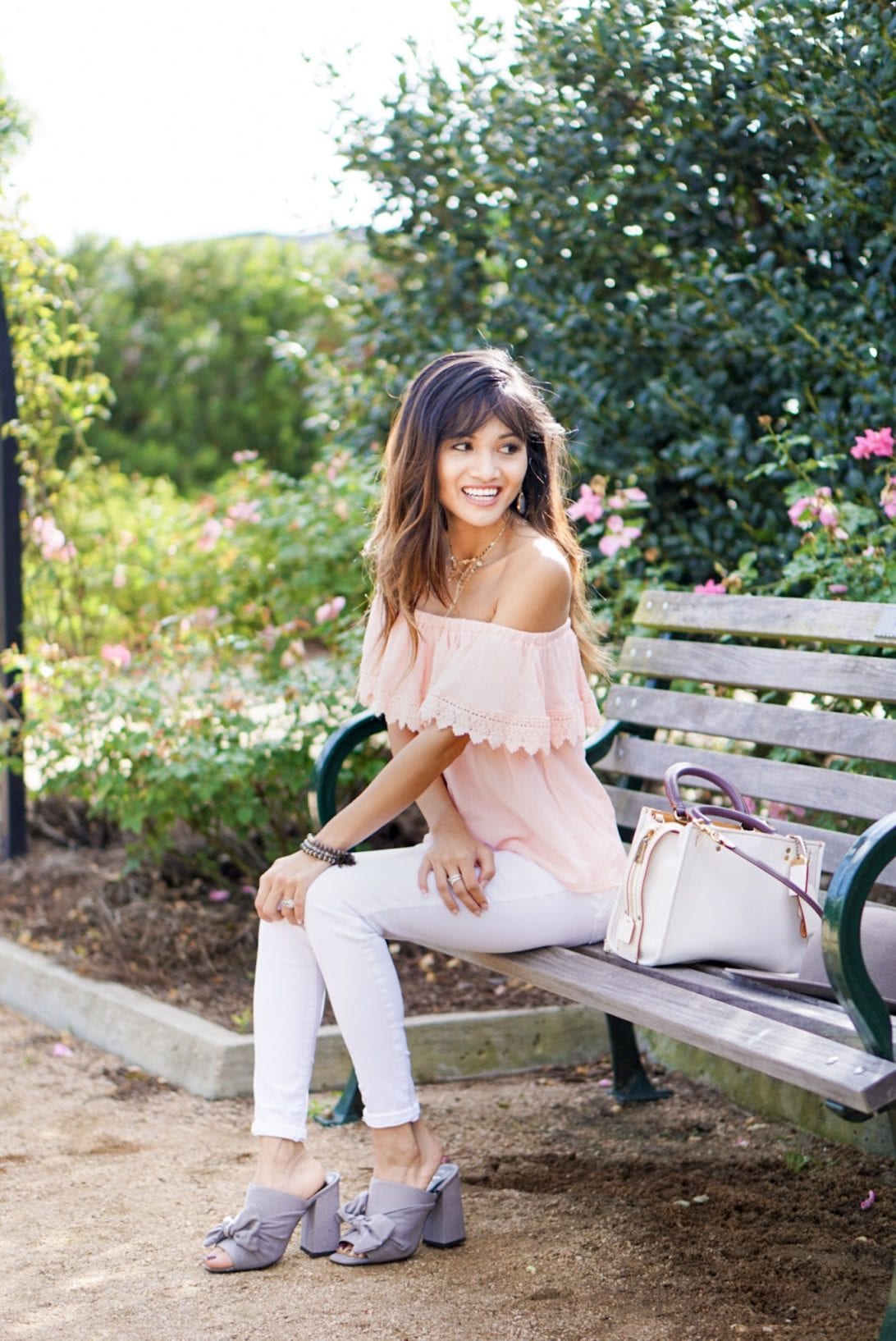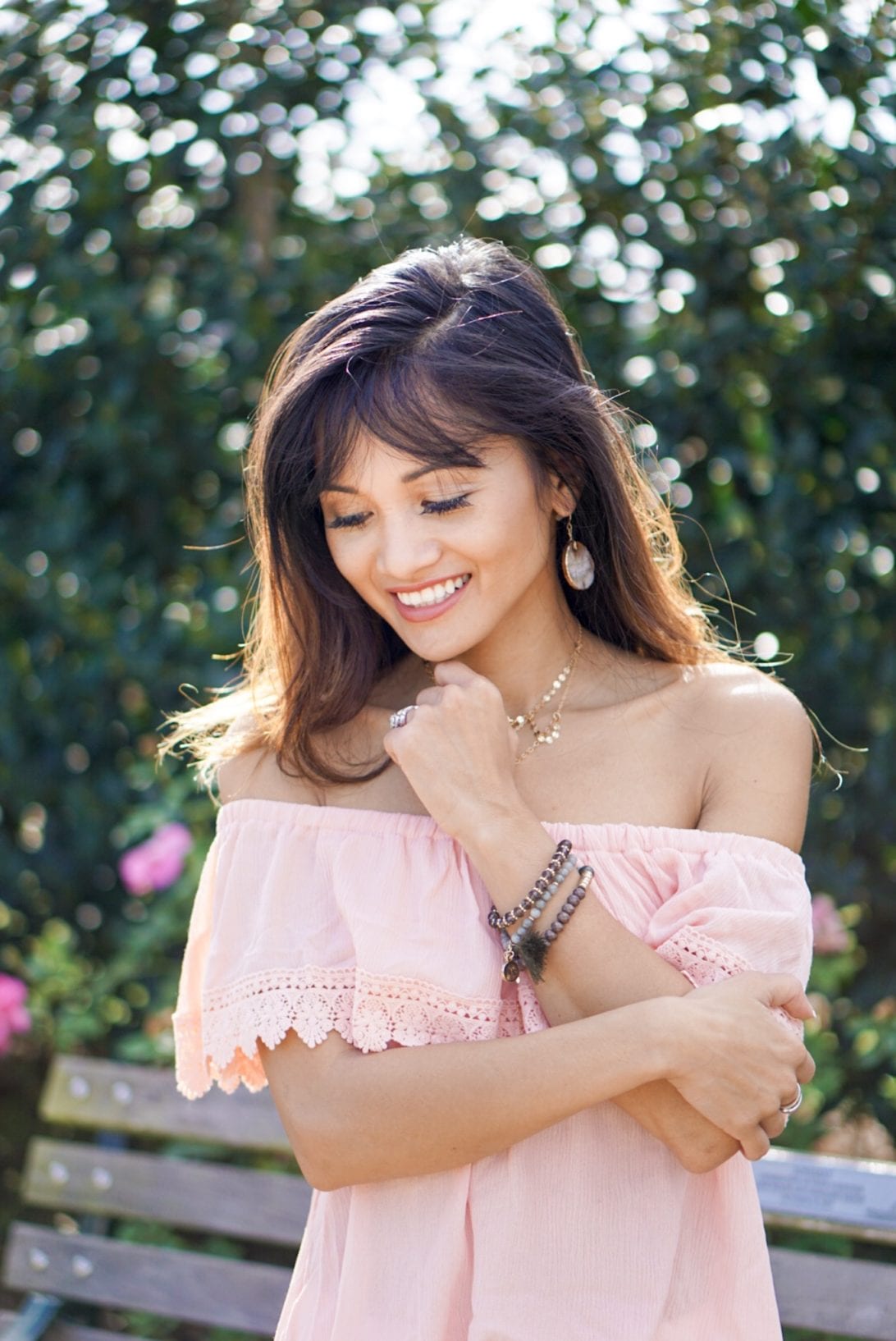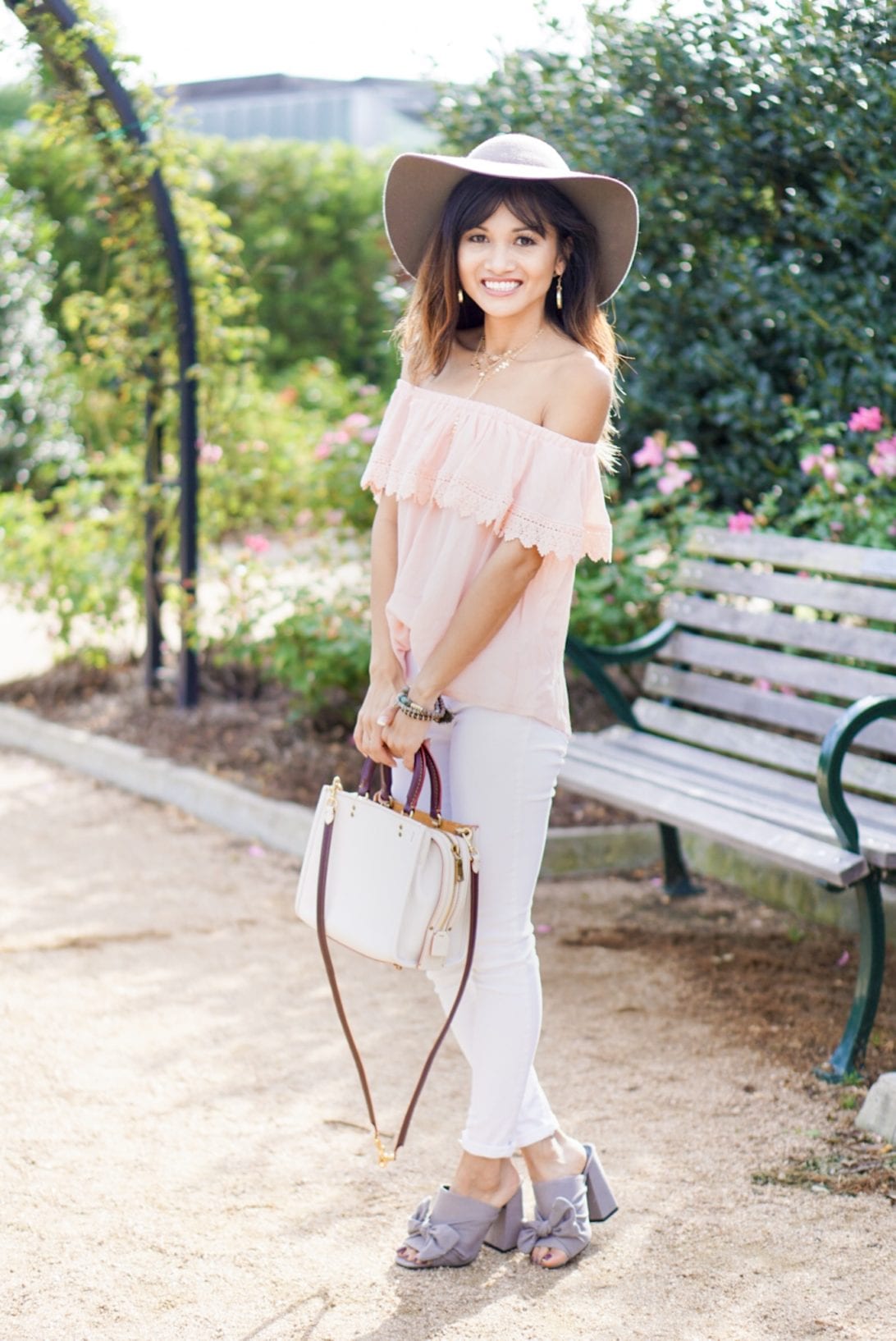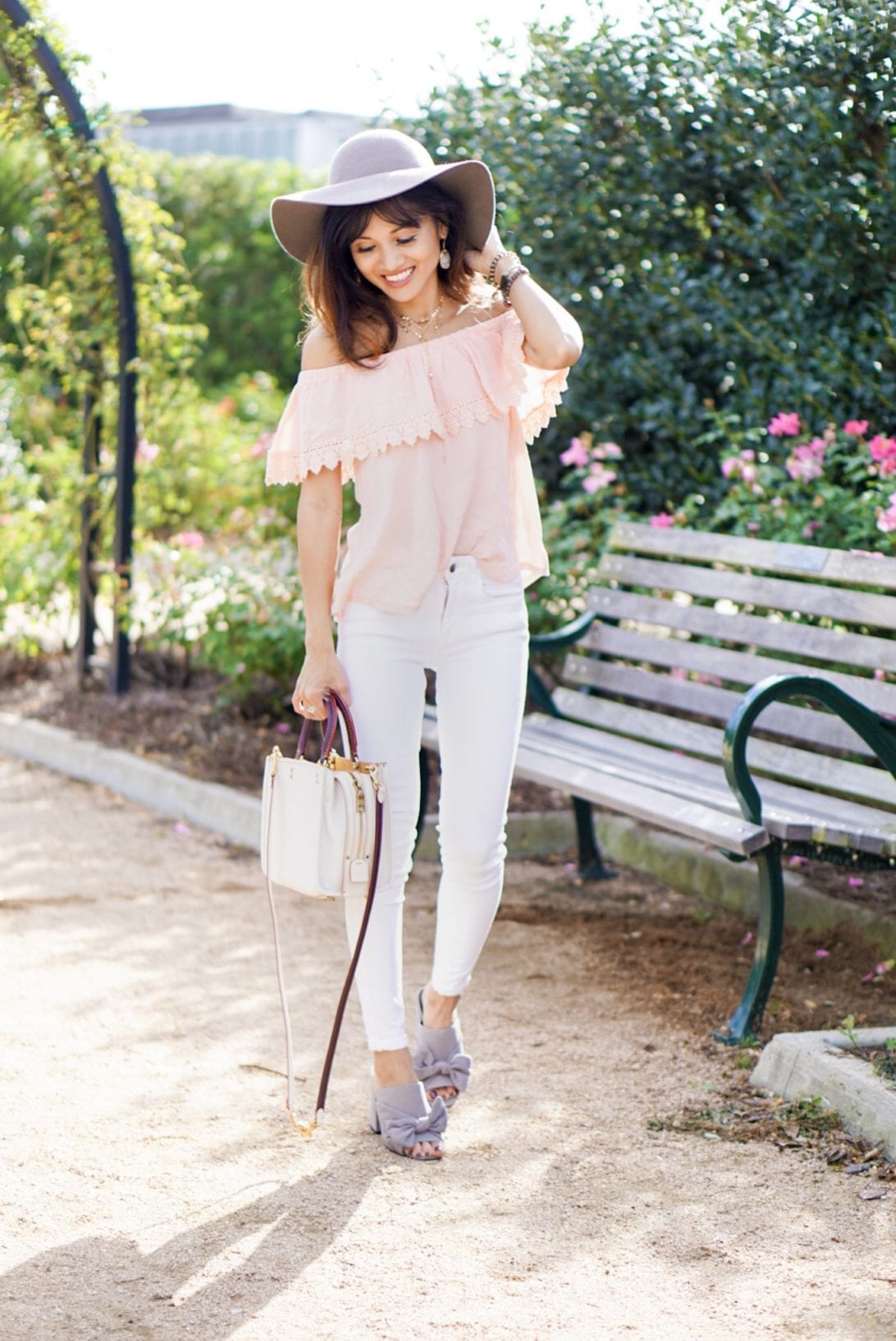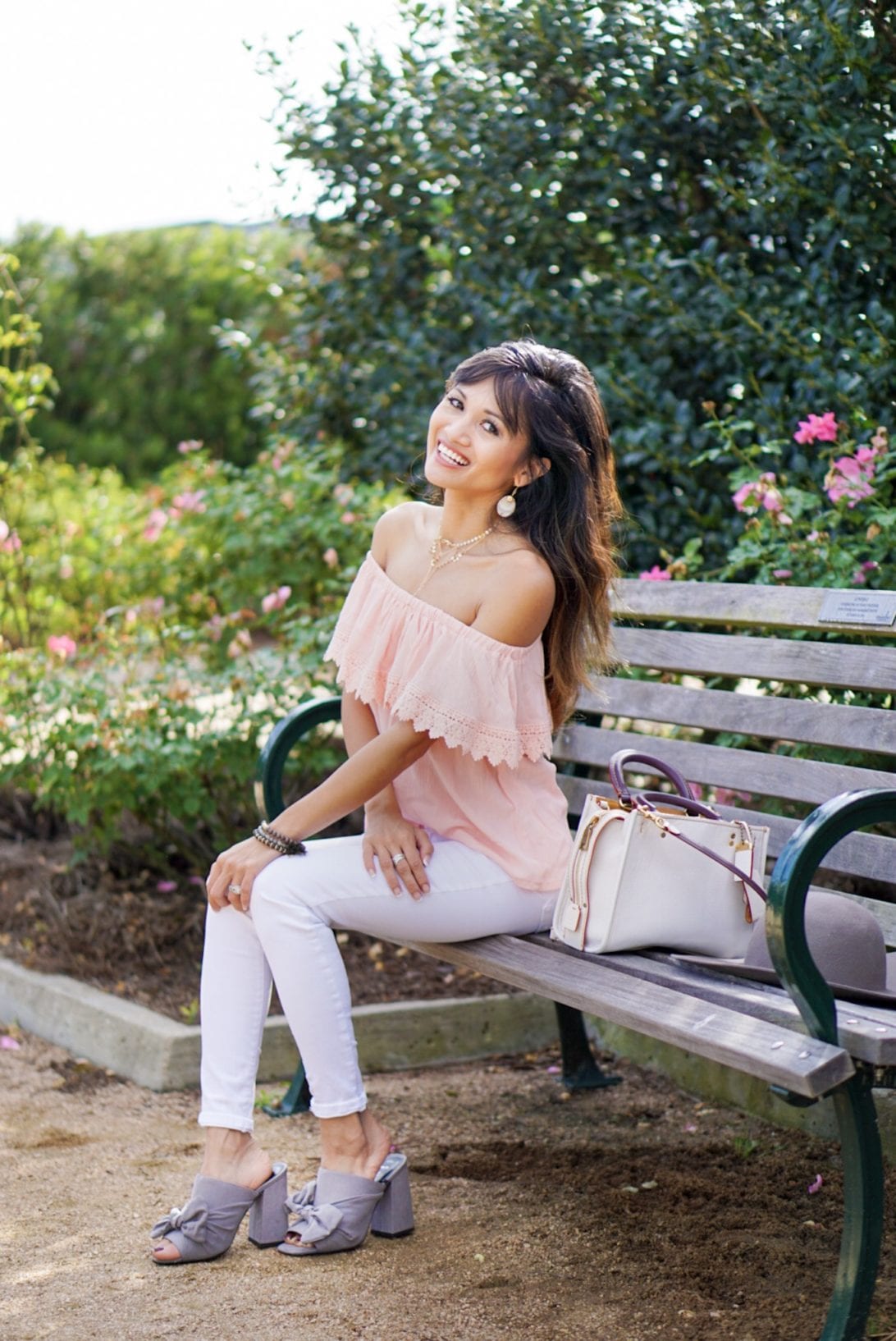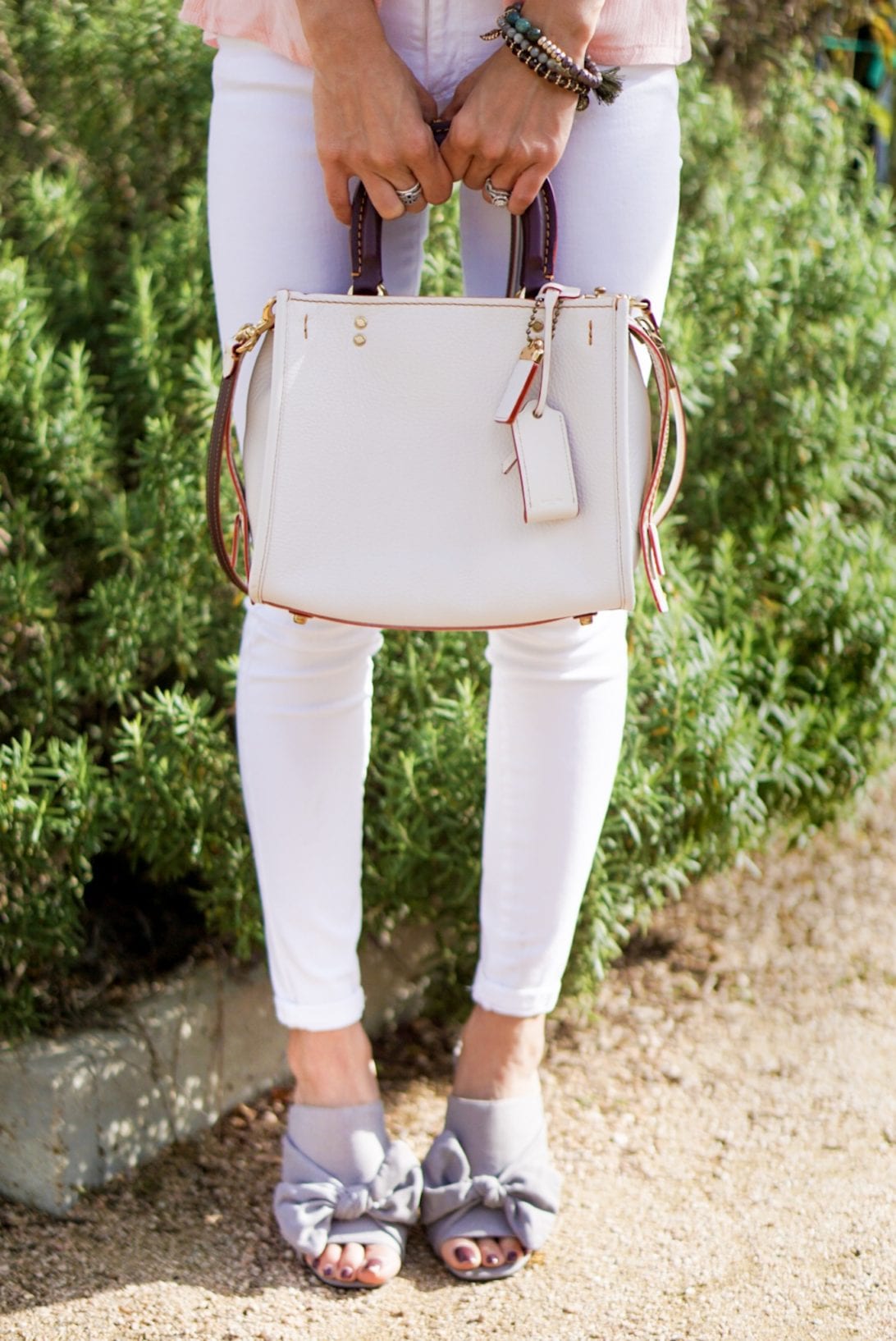 SHOP THIS LOOK:

If you love this peachy keen outfit, make sure to head to my Instagram once this video is live on my Instagram to enter in the Charming Charlie giveaway! Instructions on how to enter will be in the video caption. You can view more of what is included in the giveaway here! Plus don't forget, if you haven't entered in my MarleyLilly Giveaway you can also enter here! GOOD LUCK!
P.S. Subscribe for weekly newsletters so you never miss a single post!