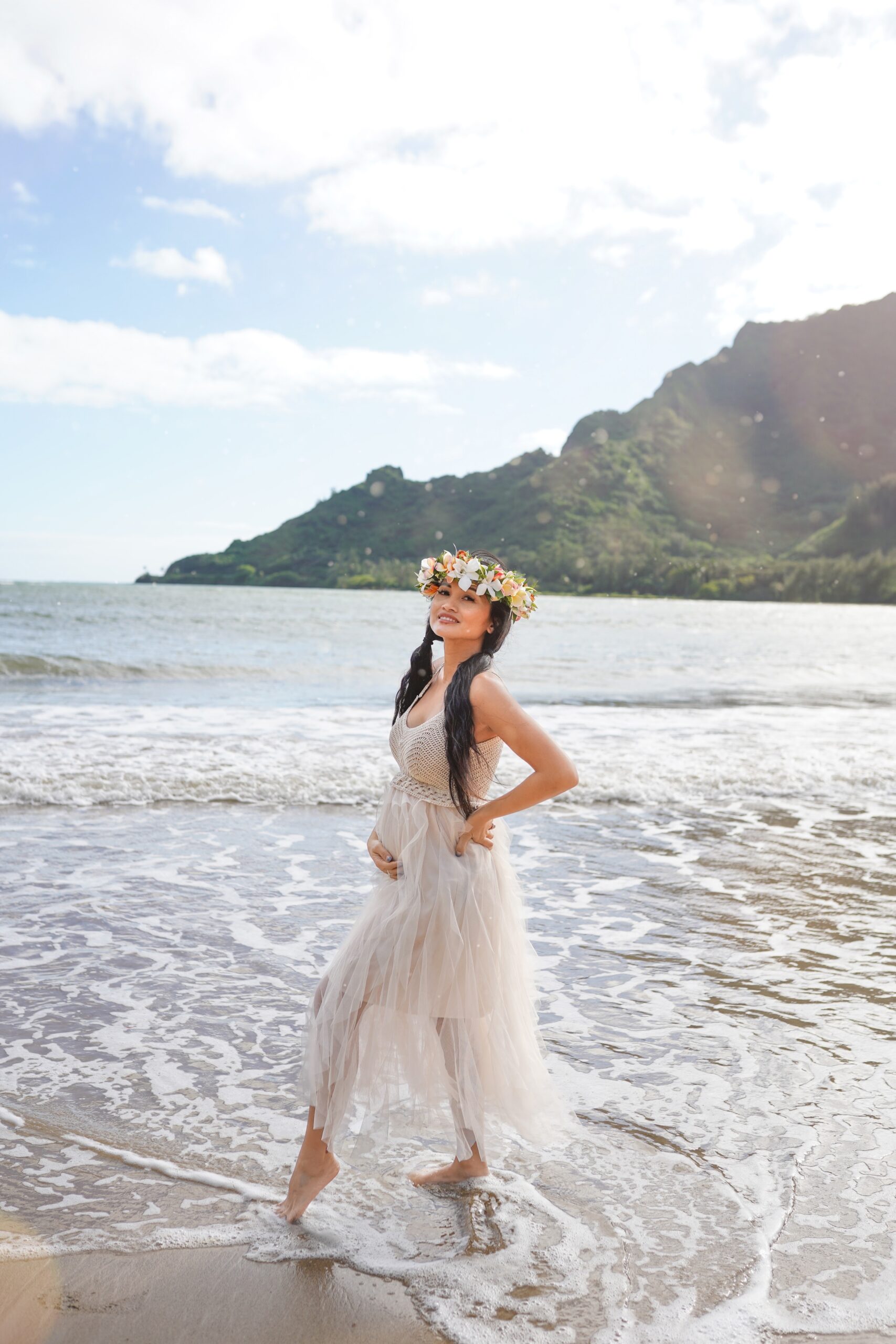 Hi friends,
Hope you are having a great week! Today I wanted to share this gorgeous beach photoshoot we did in Hawaii two months ago at Kahana Bay Beach. If you are looking for a local beach that is hidden and not so crowded with tourist with the best views of the mountains visit Kahana Bay Beach in North Shore, Hawaii. They even have a pretty beach swing! Check out more of this beautiful beach below!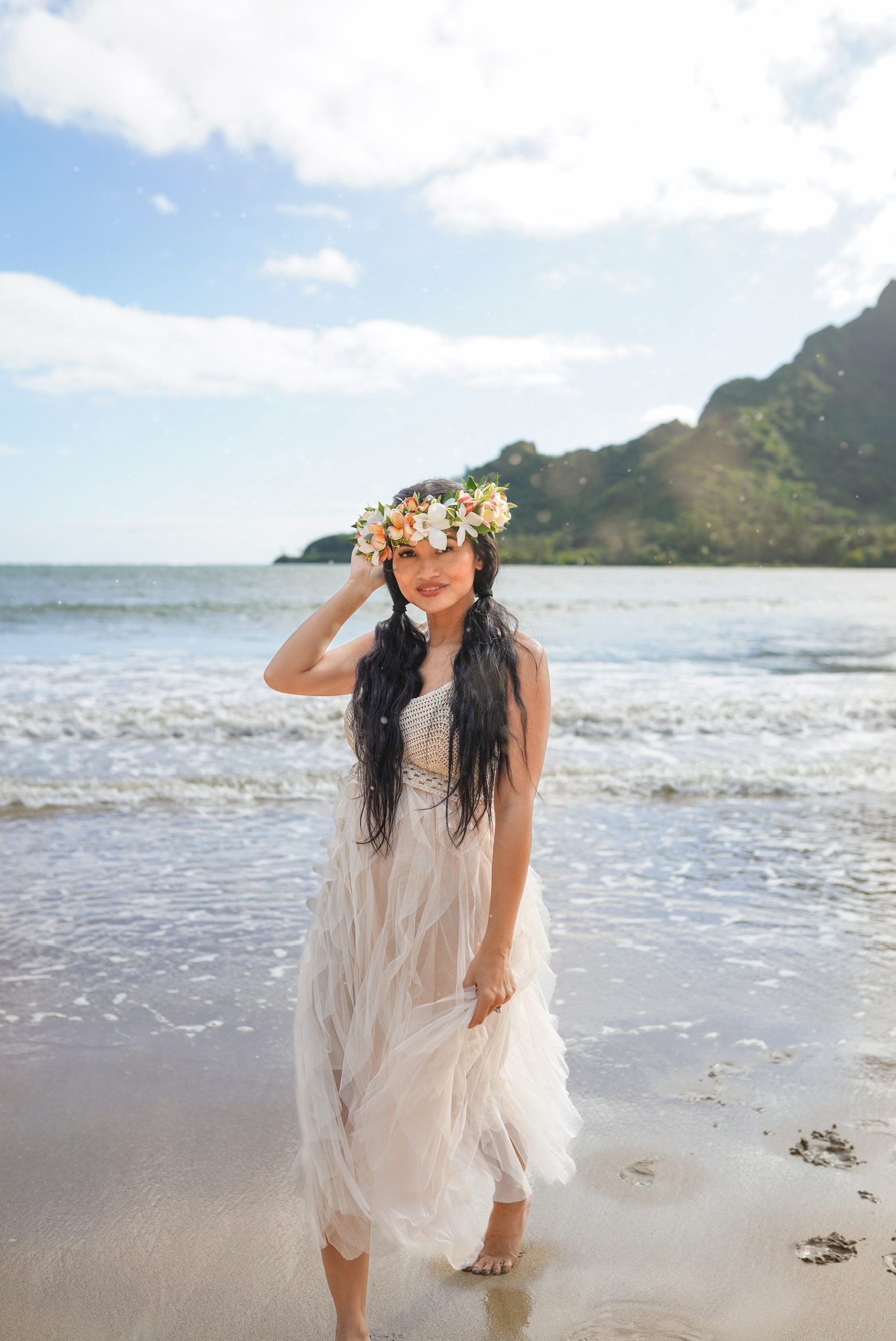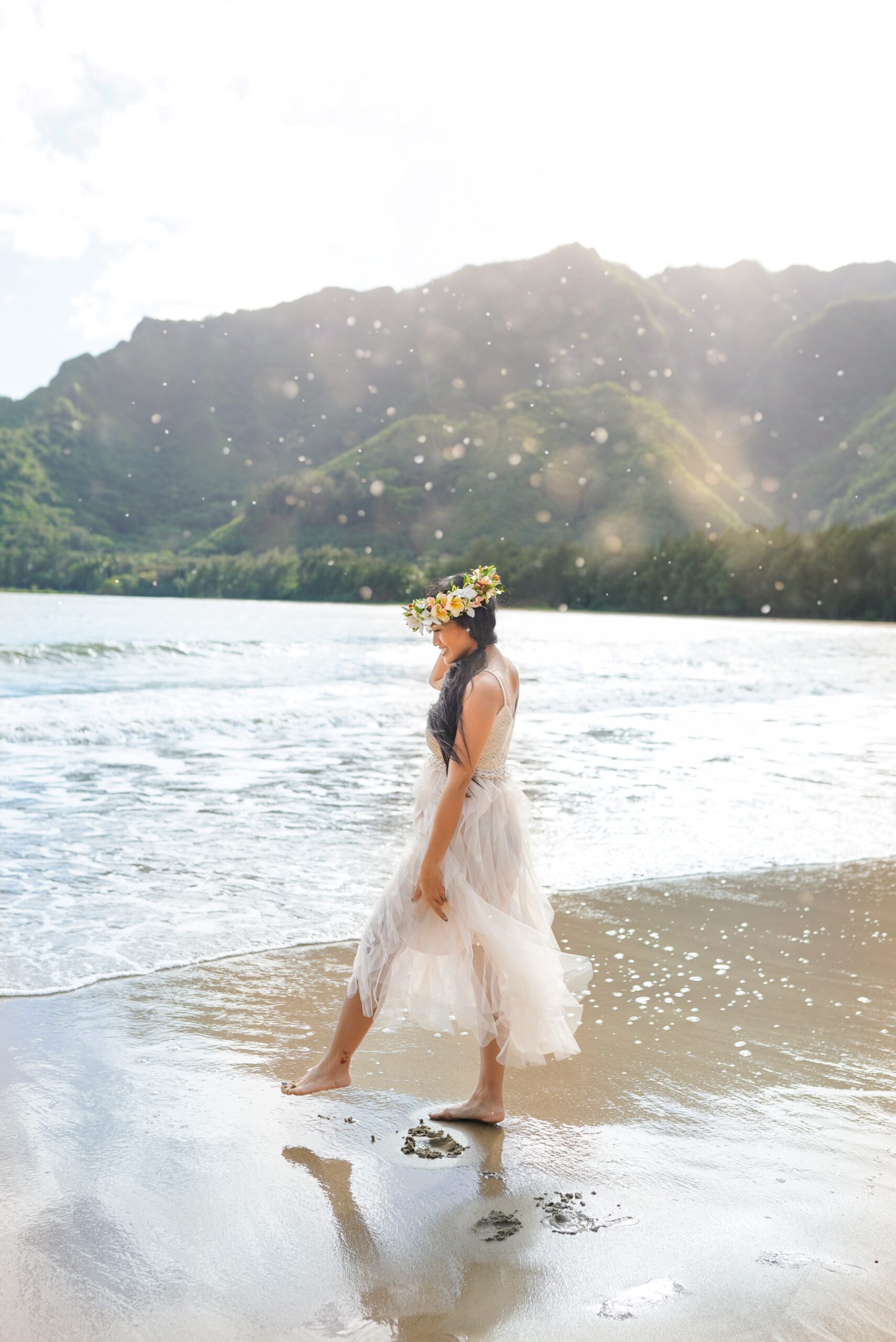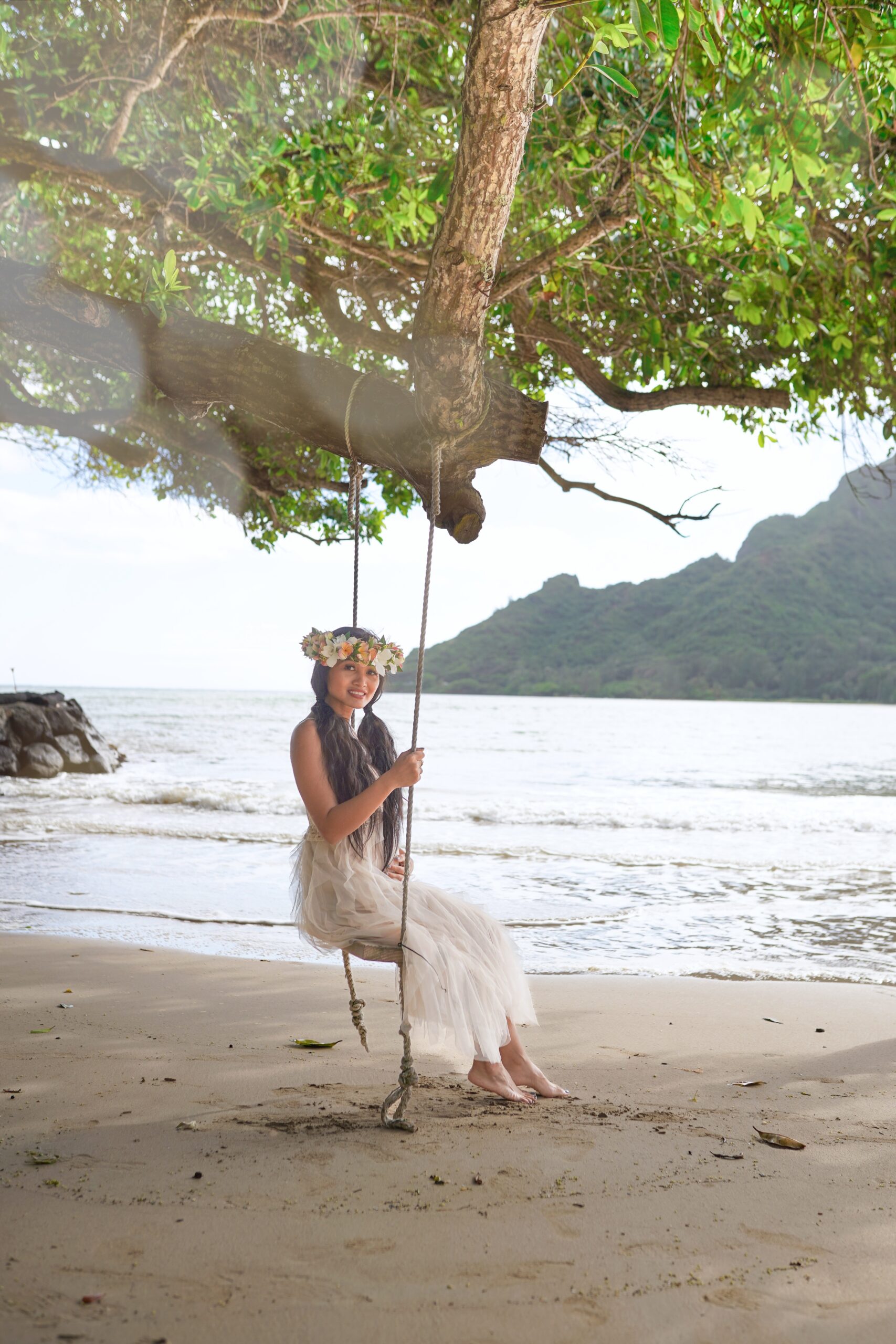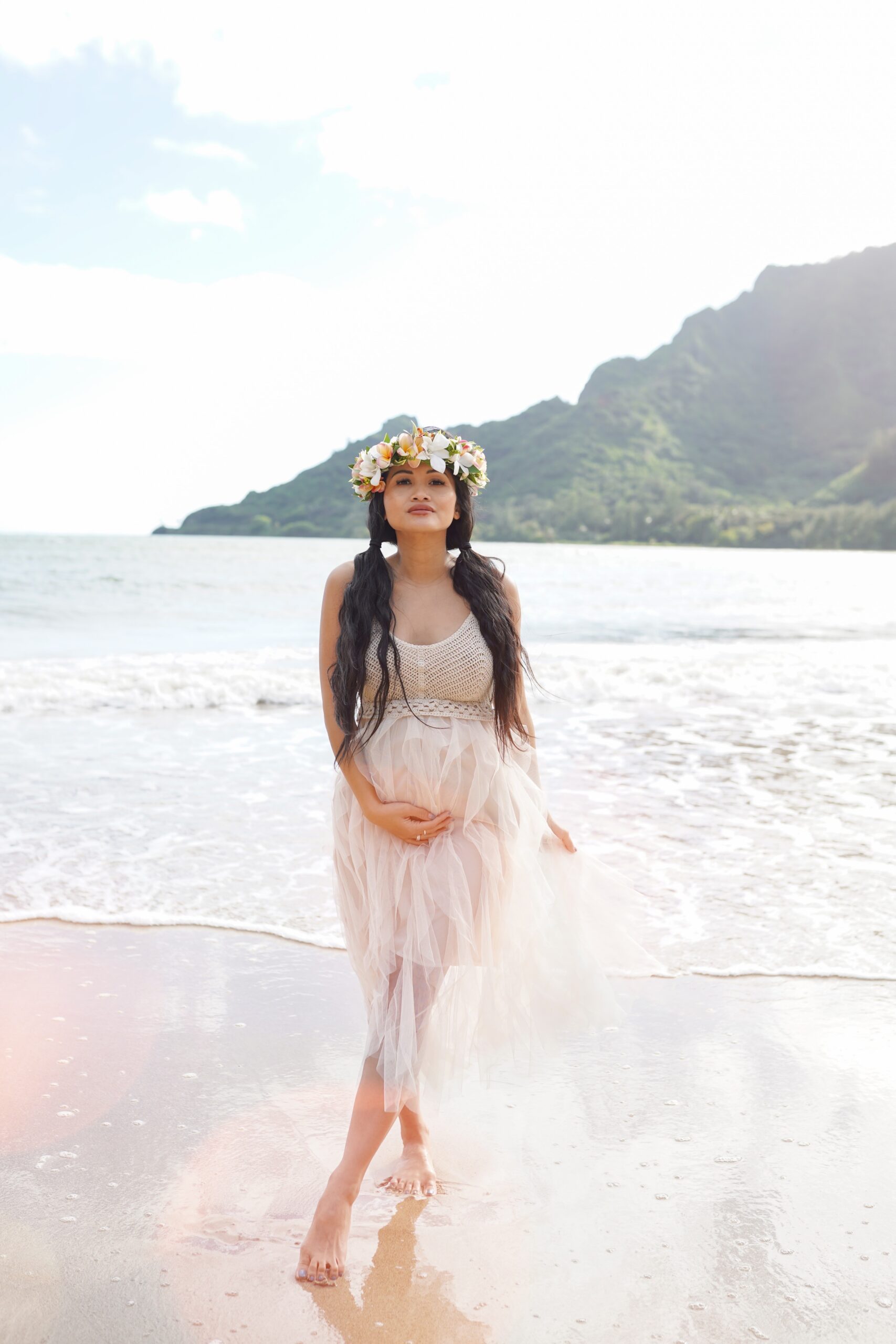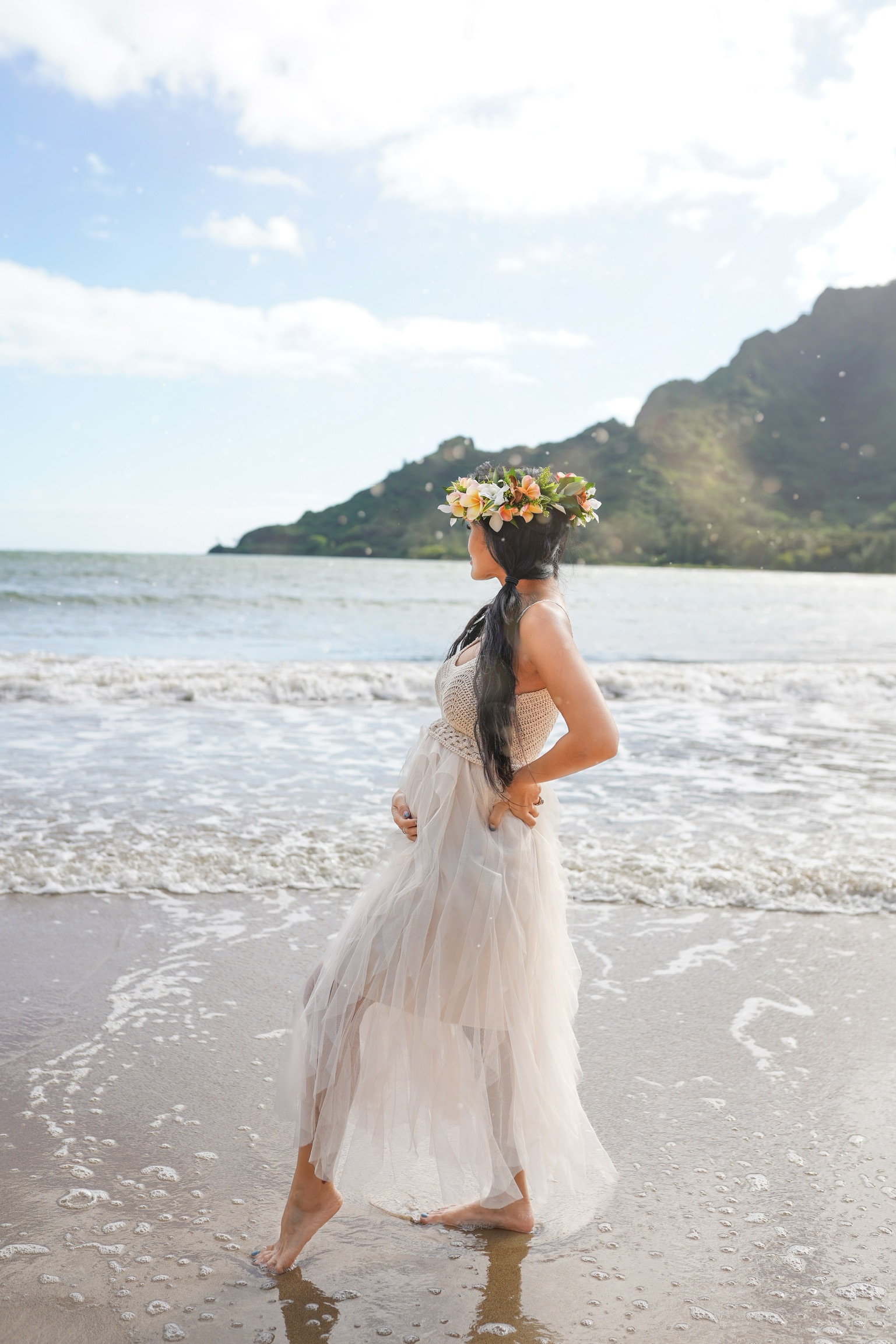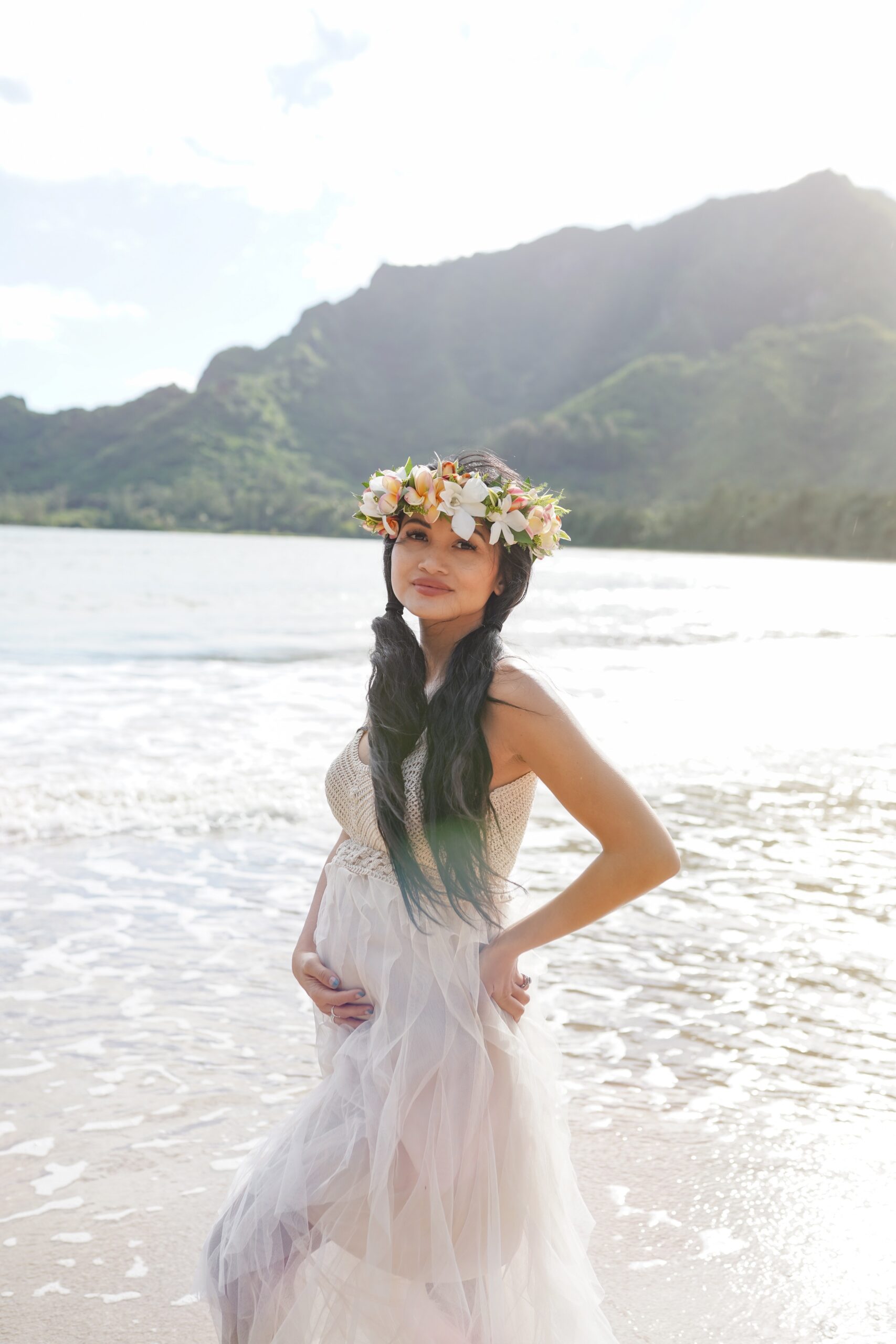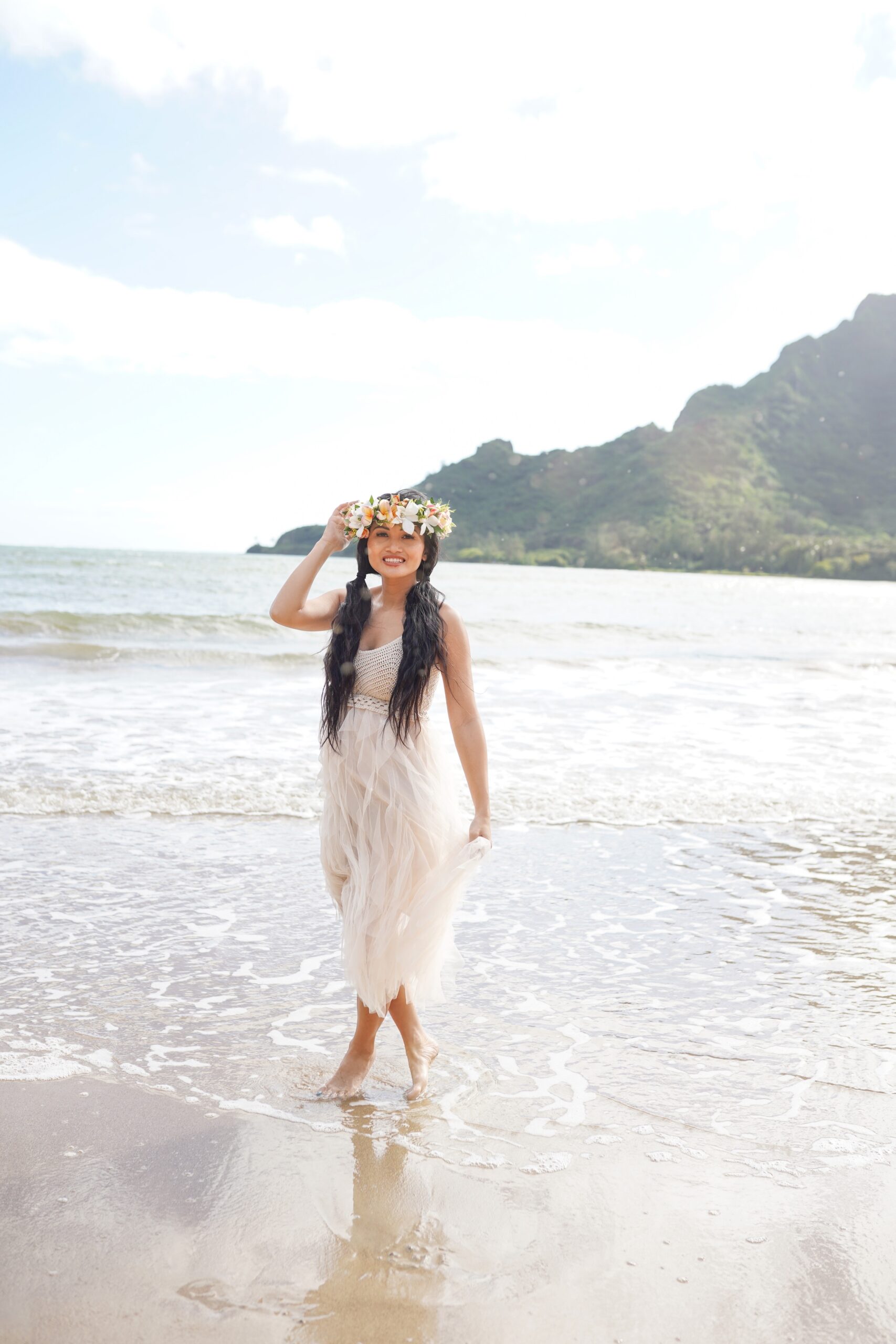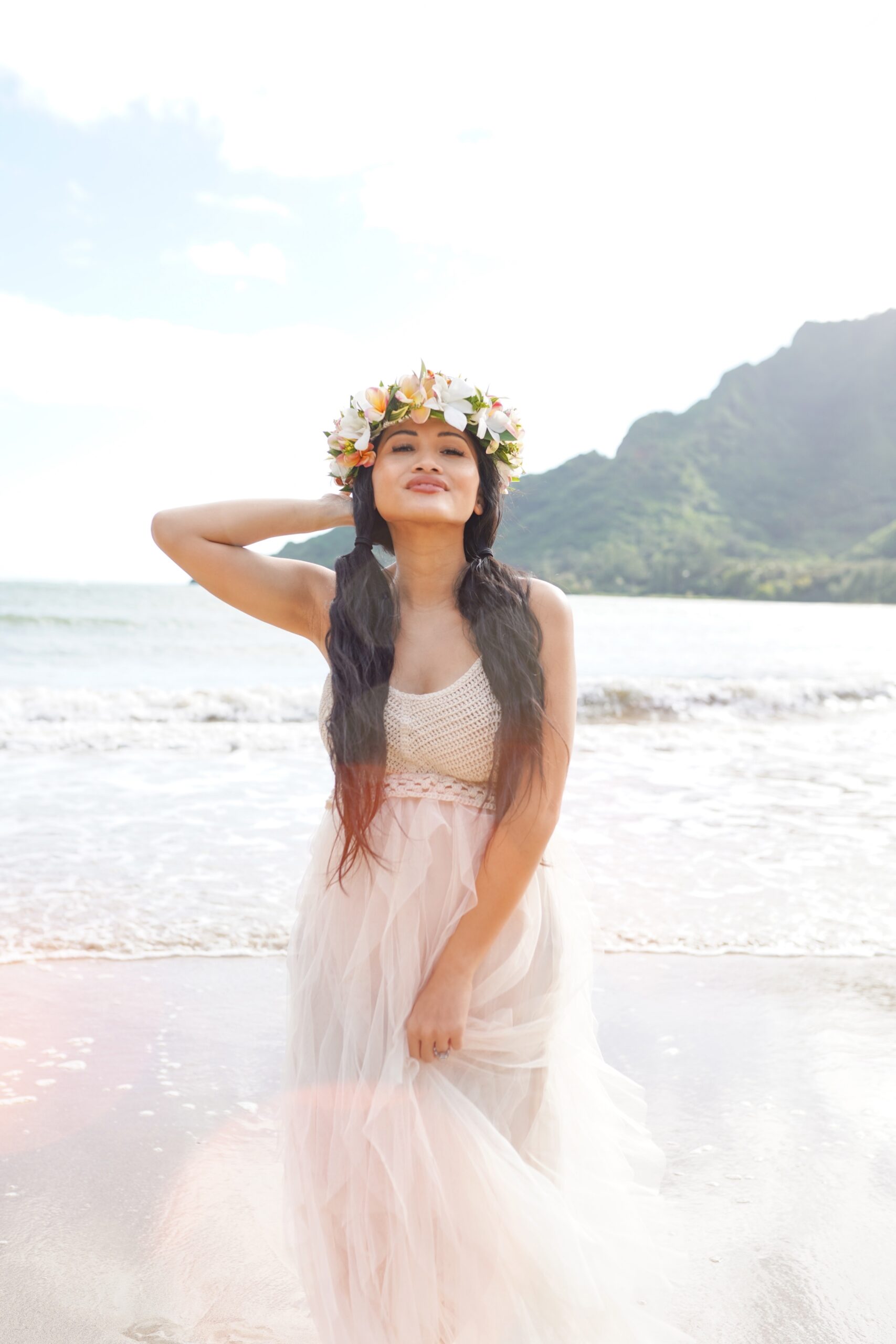 This Haku Lei is from Sweet Blossoms in Waikiki. The florist is the sweetest and makes the most beautiful custom leis! If you are in Oahu, Hawaii you definitely have to check this beach out. Thanks for stopping by!
Check out our Oahu, Hawaii family travel guide here!
P.S. Subscribe for weekly newsletters so you never miss a single post!