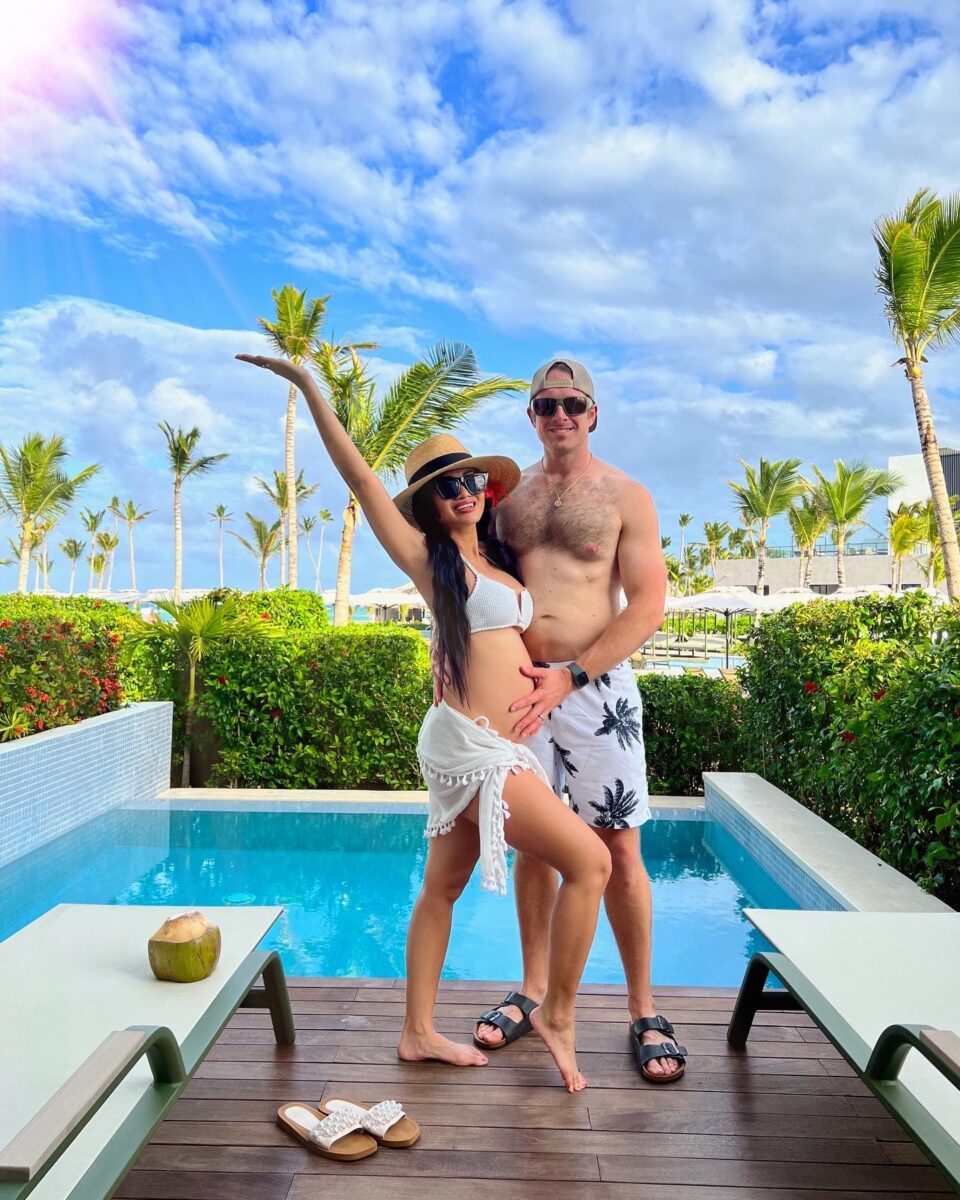 Hi friends,
Hope you are having a great week! Today I am sharing a full review and travel guide of our stay at Finest Punta Cana. Last year we did a fun family trip to Finest Playa Mujeres and were beyond impressed with everything on our stay there, that we decided to visit the newest Finest All Inclusive Resort for All Ages in Punta Cana, Dominican Republic. This time we decided to take advantage of their adult only section by booking a babymoon with just me and the hubs. Check out our suite, what we did, where we ate, and everything you need to know about visiting Finest Punta Cana below!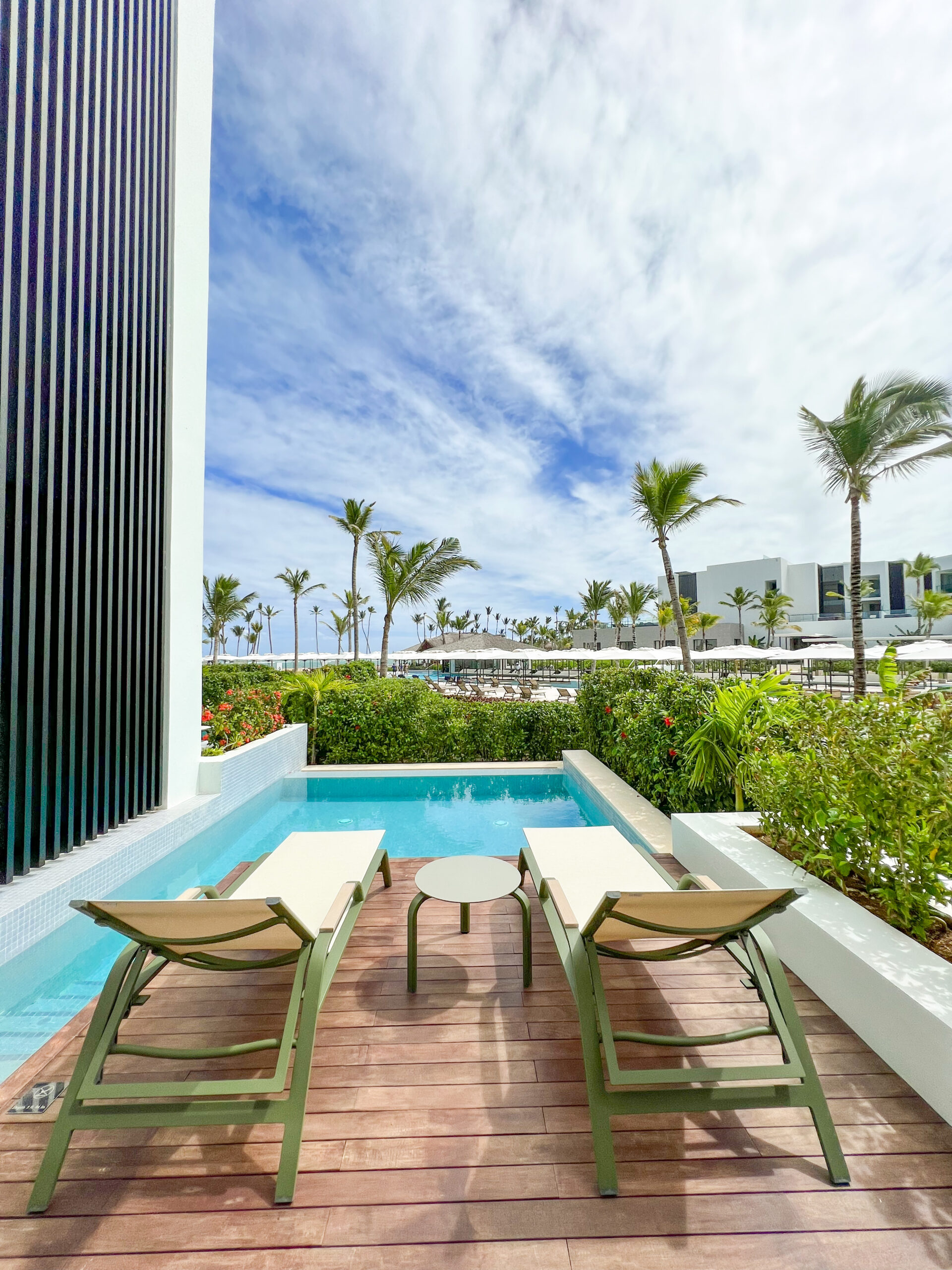 Getting To Finest Punta Cana:
From Houston we took two separate flights to get to Punta Cana. We had a stop in Miami before heading to our final destination. Our flights were only two hours long so it wasn't too long for this pregnant mama. From their we took a private car provided by Seasons Tours at Finest Punta Cana to the resort. You can book through the resort to have someone pick you up from the airport and take you to the hotel. The drive was less than 40 minutes long.
The one thing we almost forgot to do that is required before entering the country is filling out the entry form. It is something required outside of any specific COVID requirements, and similar to most foreign countries you visit.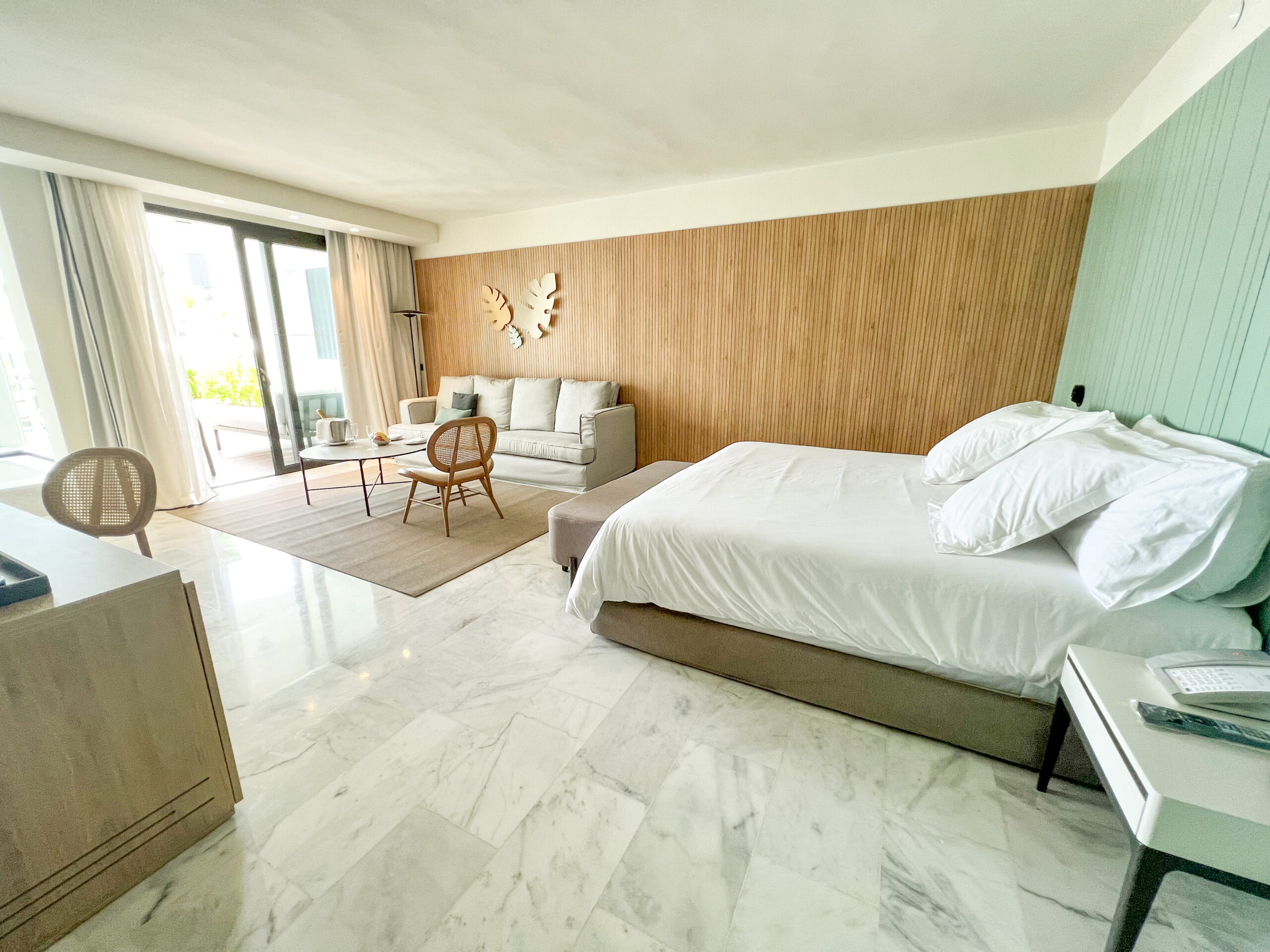 Private Pool Suite:
During our stay we stayed in the Excellence Club junior suite with the private pool. What I love about our suite was it was in the adult only side next to the adult only pool and steps from the beach. Last year when we stayed at Finest Playa Mujeres we brought Jayden and we were at a Finest Club category suite, which is the upgraded family friendly side of the resort and was very nice too!
Our suite was equipped with everything, a jacuzzi, a large walk in closet, robes and slippers, and a huge waterfall shower. It had all the amenities from top shelf liquor, a full mini bar with snacks, and even toiletries in case you forgot to pack yours.  Our bedroom was very spacious with it's own seating area and the beds were so comfy. I never wanted to leave our room, let alone our bed! They came everyday to tidy up our room, and every night for turn down service which was the perfect touch when coming home from dinner. I can only wish this was something I could have in everyday life.
Finest Punta Cana thought of every detail you could imagine when it came to their suite. I never wanted to leave. And as a preggo momma it was exactly everything I could ask for, including the amazing room service!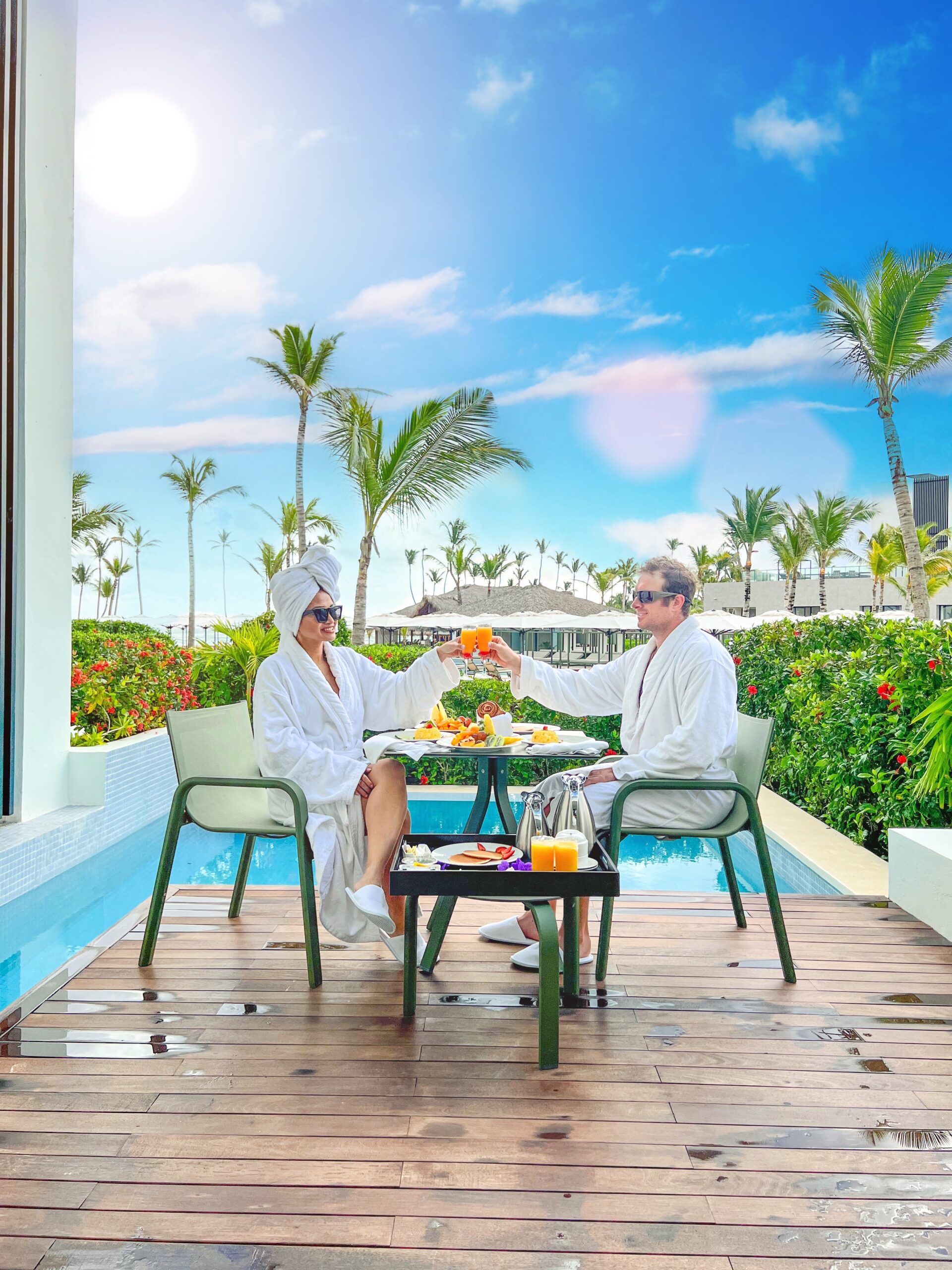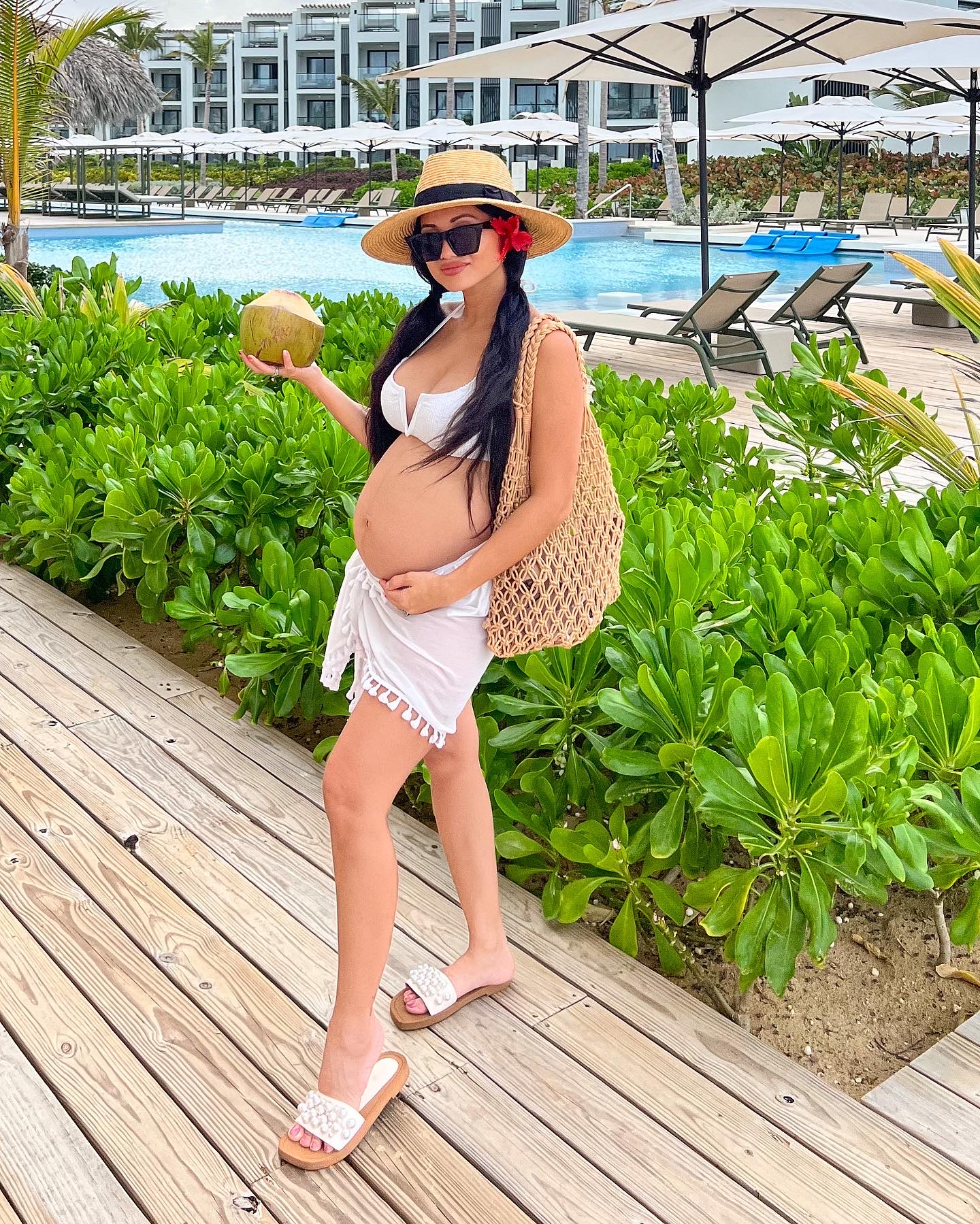 Resort Grounds:
I said this before at our previous stay at Finest Playa Mujeres and I will say this again, I have never been to a resort as immaculately kept up as Finest Resorts. The landscaping, the rooms, the pools,  the restaurants, and common areas are so clean and well taken care of. You can tell they have a lot of pride in their resort and it shows. I can be a little OCD about certain things especially traveling pregnant during COVID, and I not once had any anxiety over the cleanliness of things at Finest Punta Cana.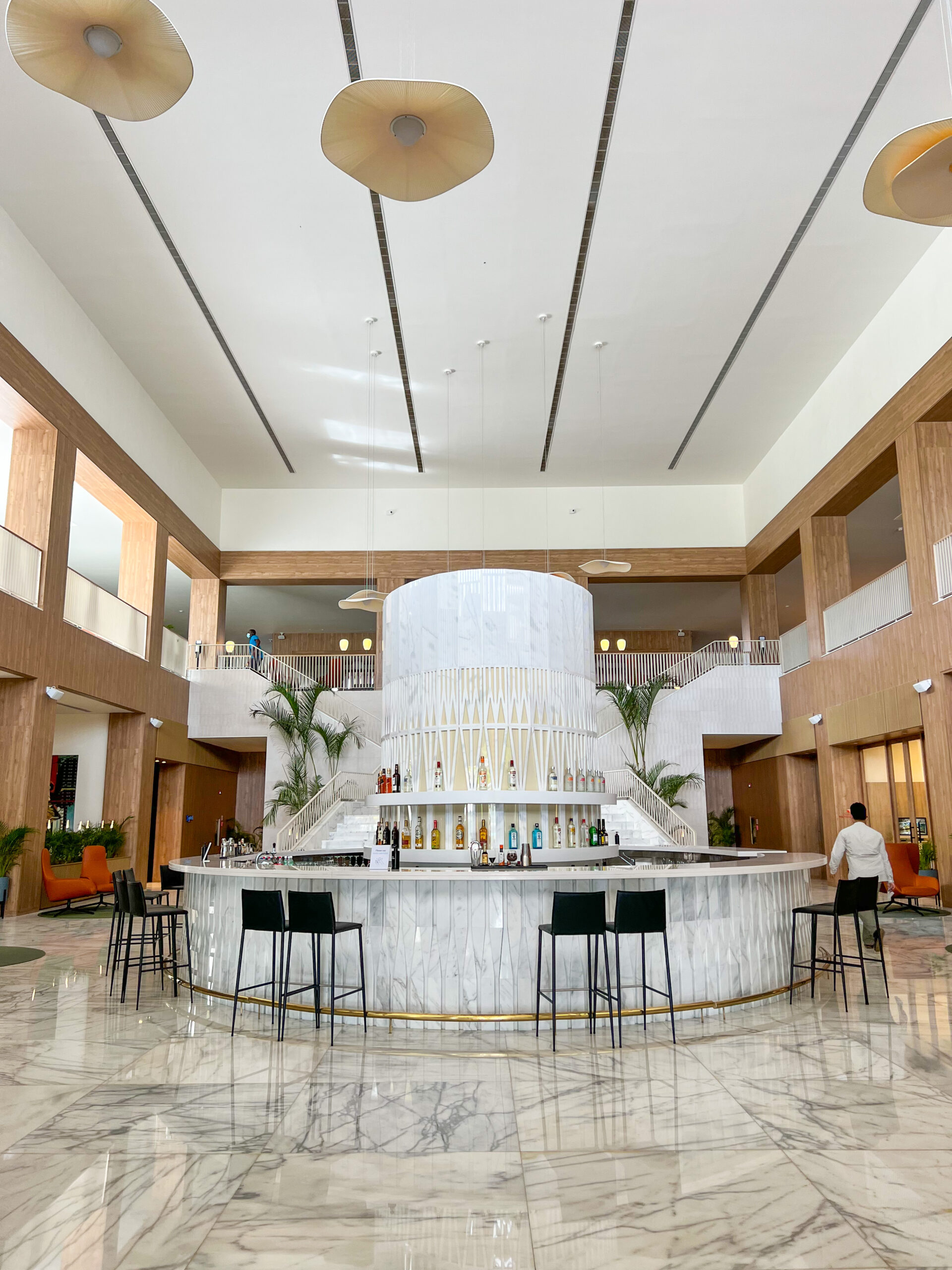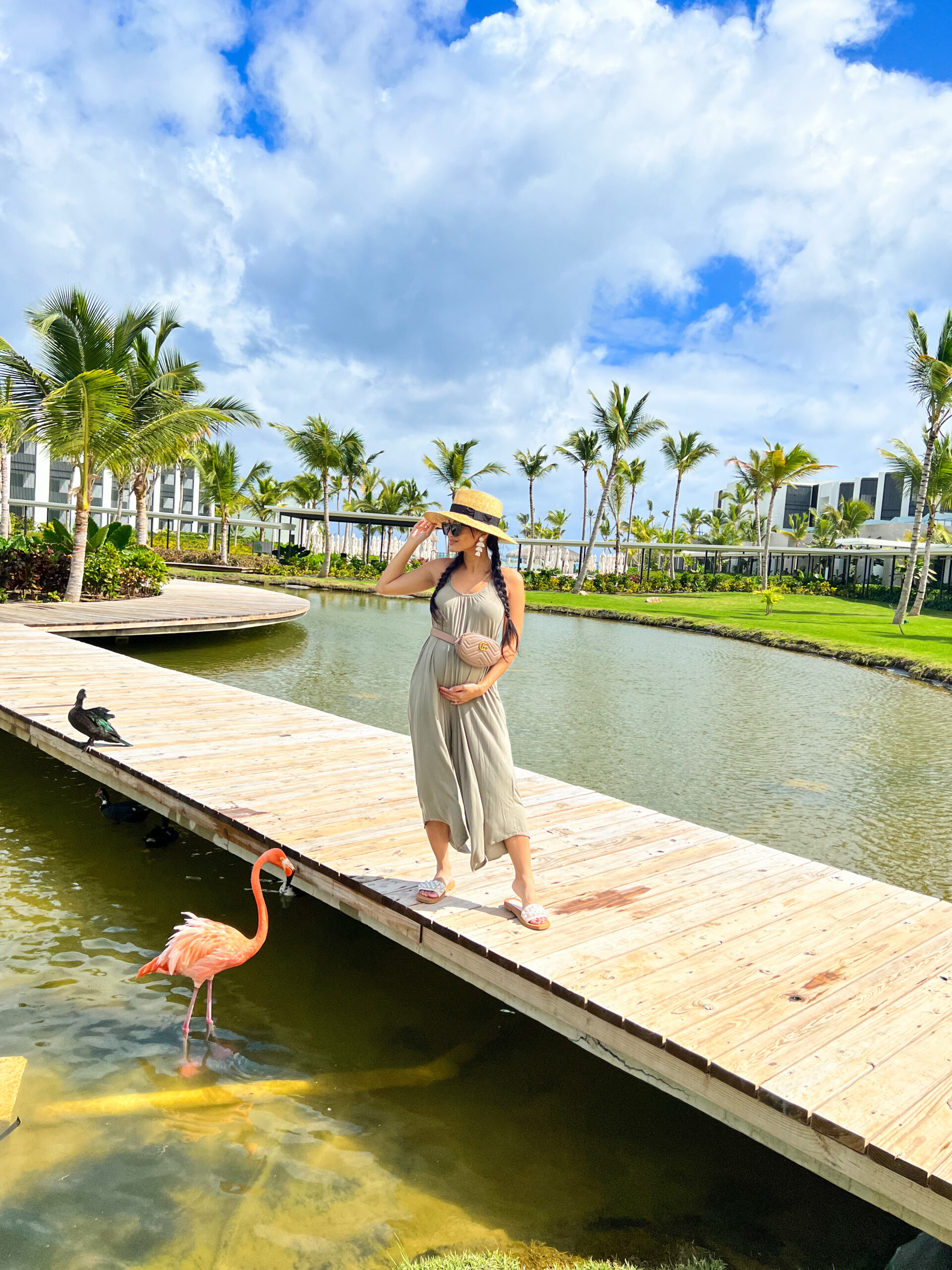 A special addition to this resort are the cute flamingos!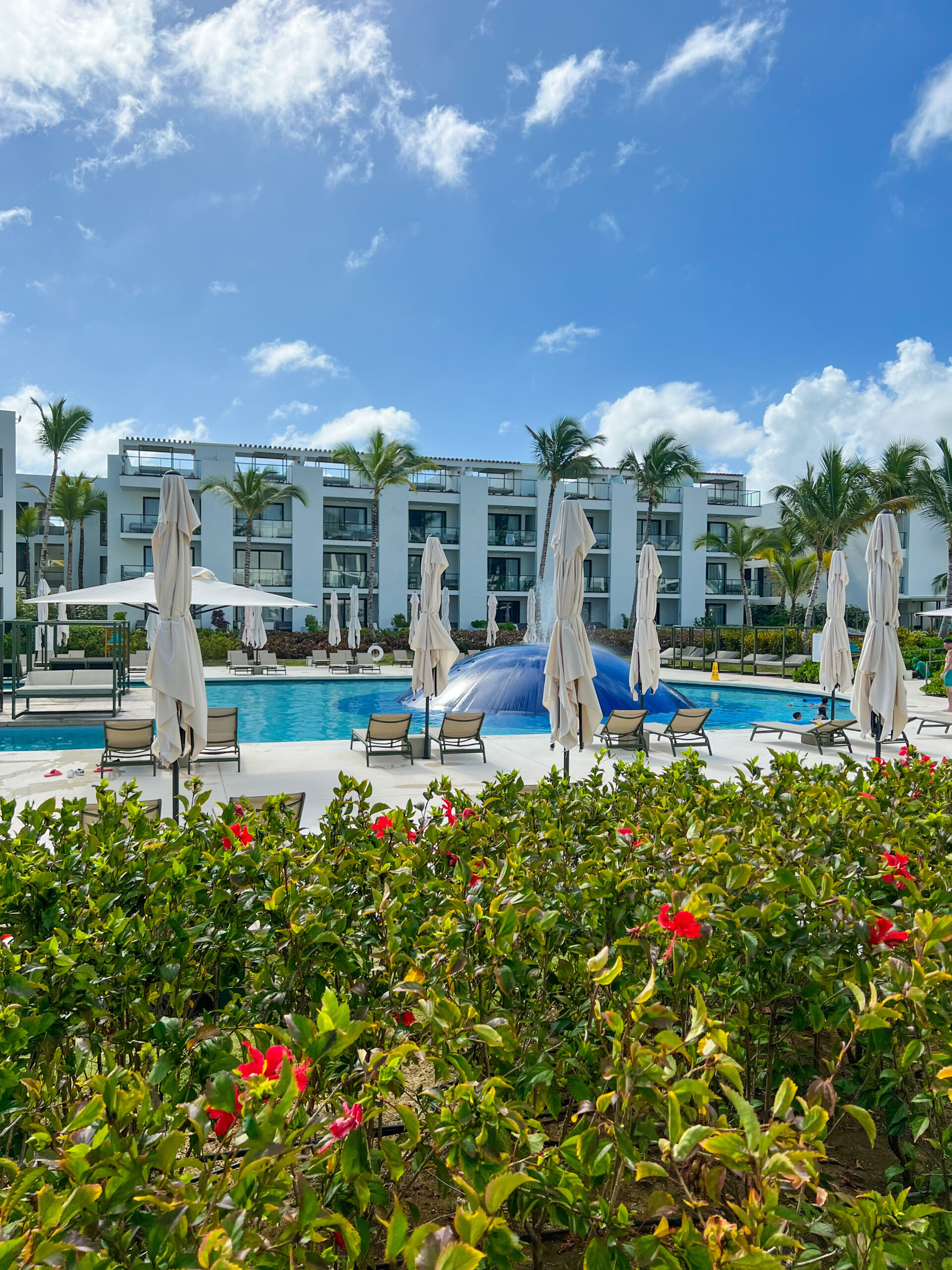 We might not have spent our time in the family friendly area, but we did walk through it and let's just say they out did themselves! I loved all their play grounds, their kid friendly pools, and even their kid friendly playrooms at restaurants to keep the kiddos entertained! It made me kind of sad I didn't bring Jayden this time around, because I know he would have loved it!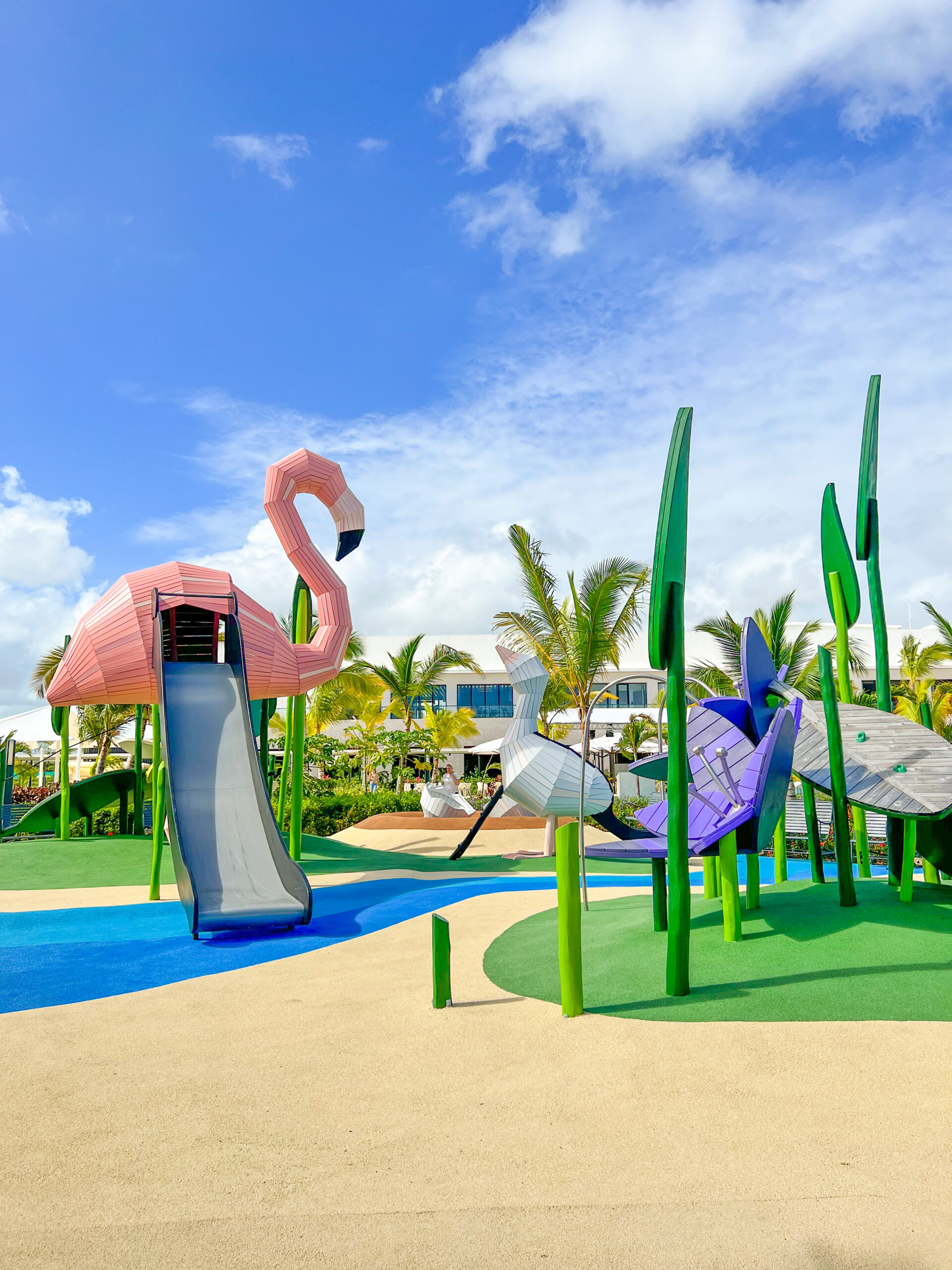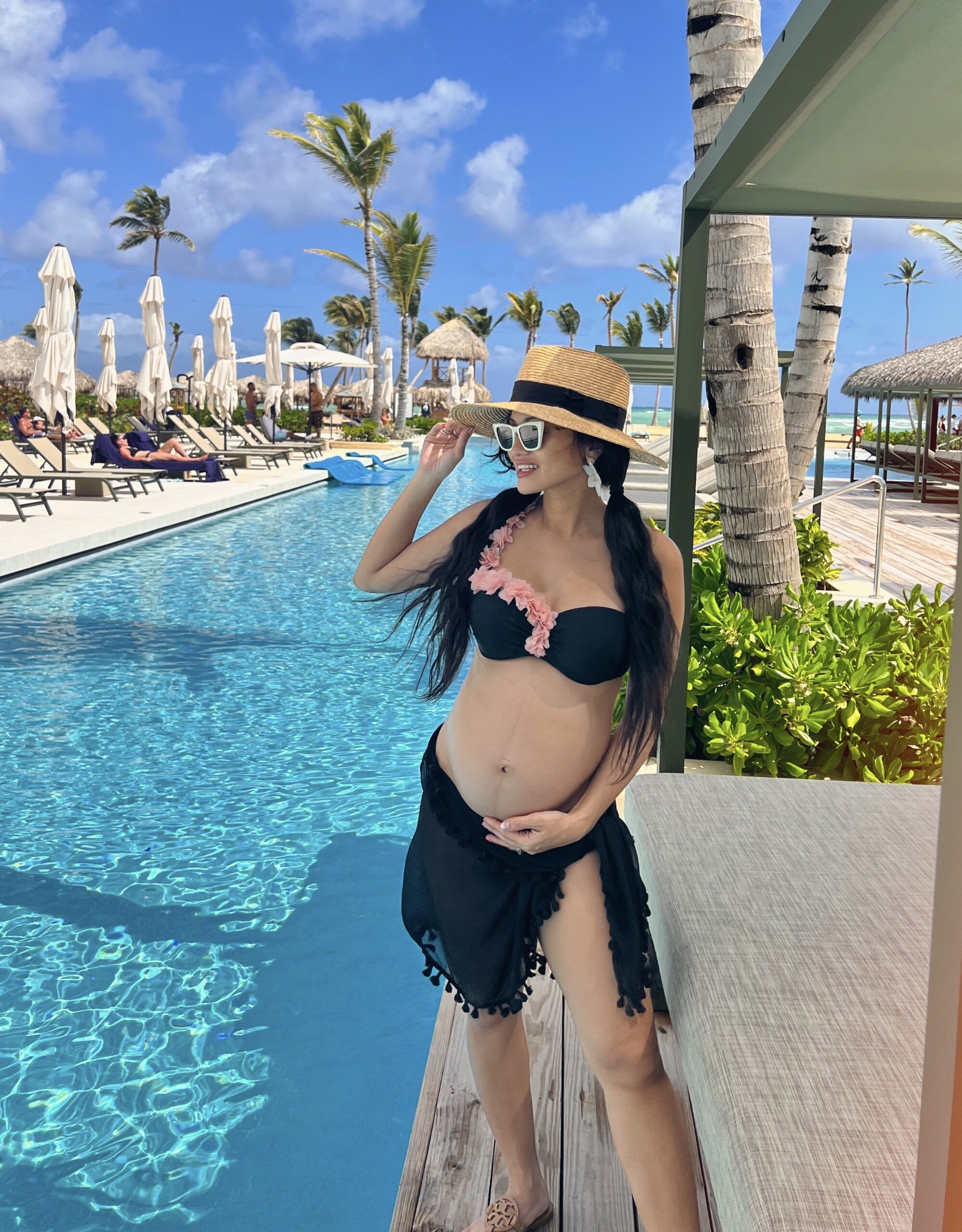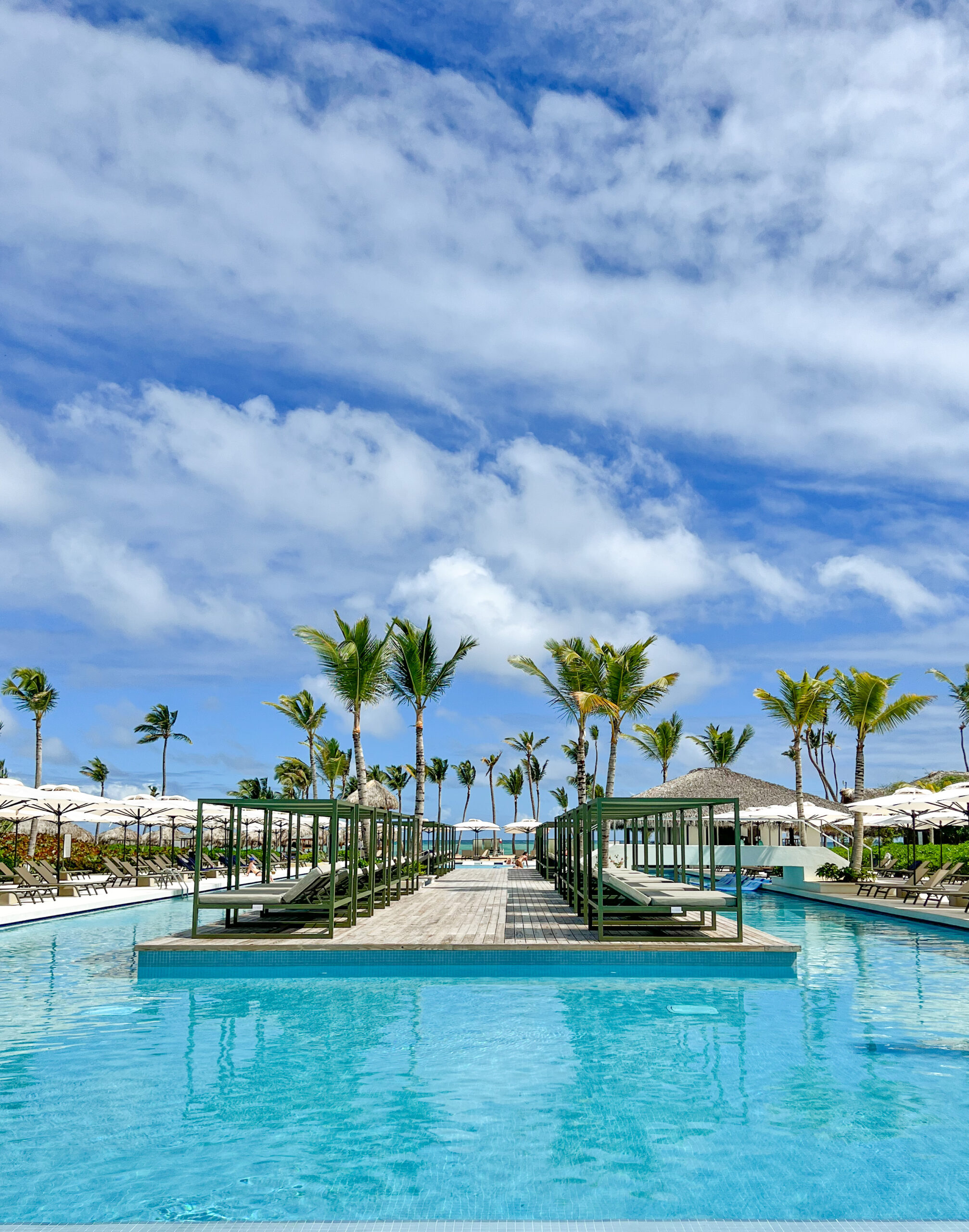 How beautiful is their adult only pool that over looks the beautiful ocean and beach! I love the design and swim up bar and pool beds. They had a fun activity every day so you never get bored! I especially loved the live music from the saxophonist to the violinist. I could hear them from our suite and it was the most soothing music, perfect for those afternoon naps.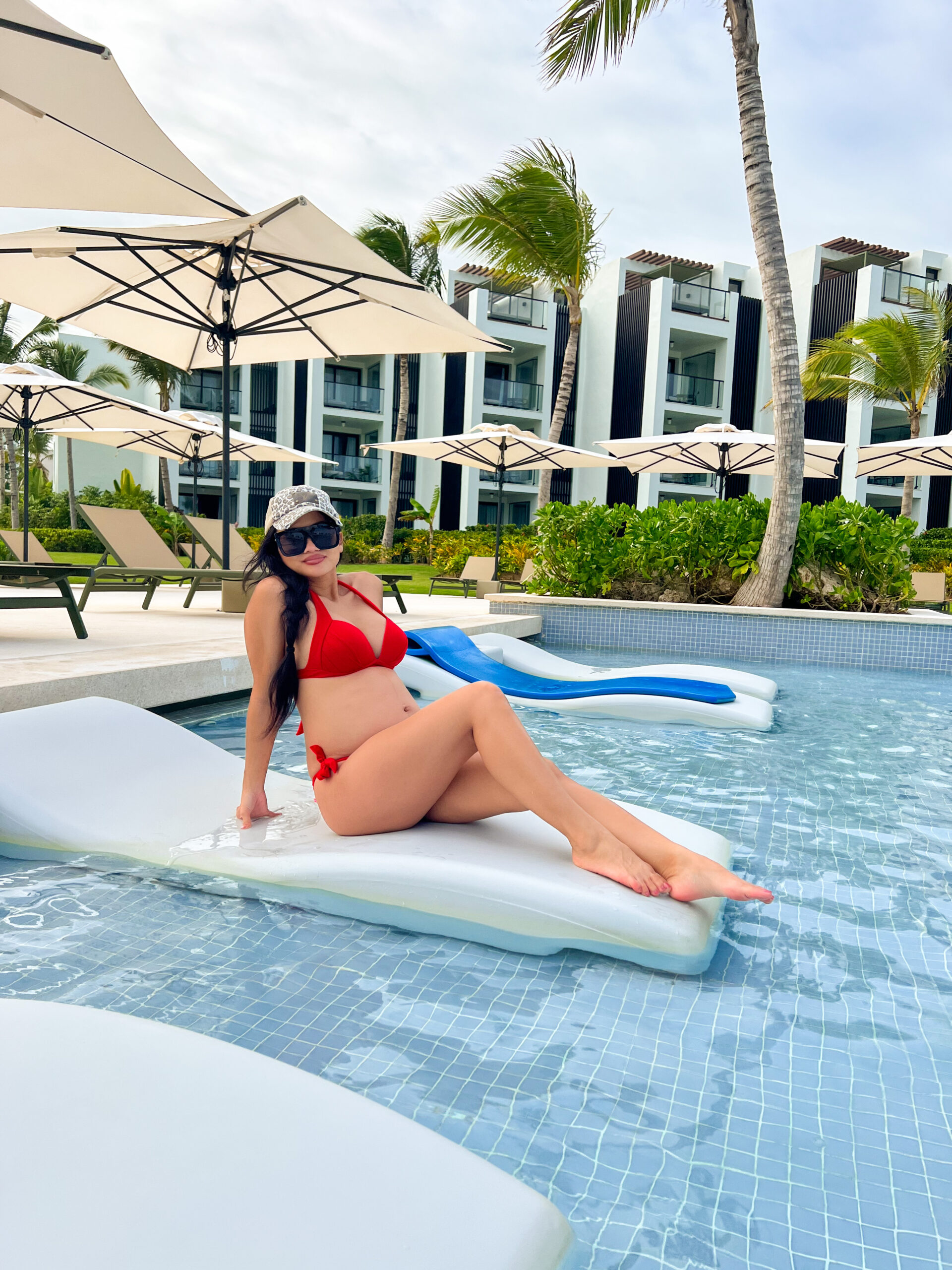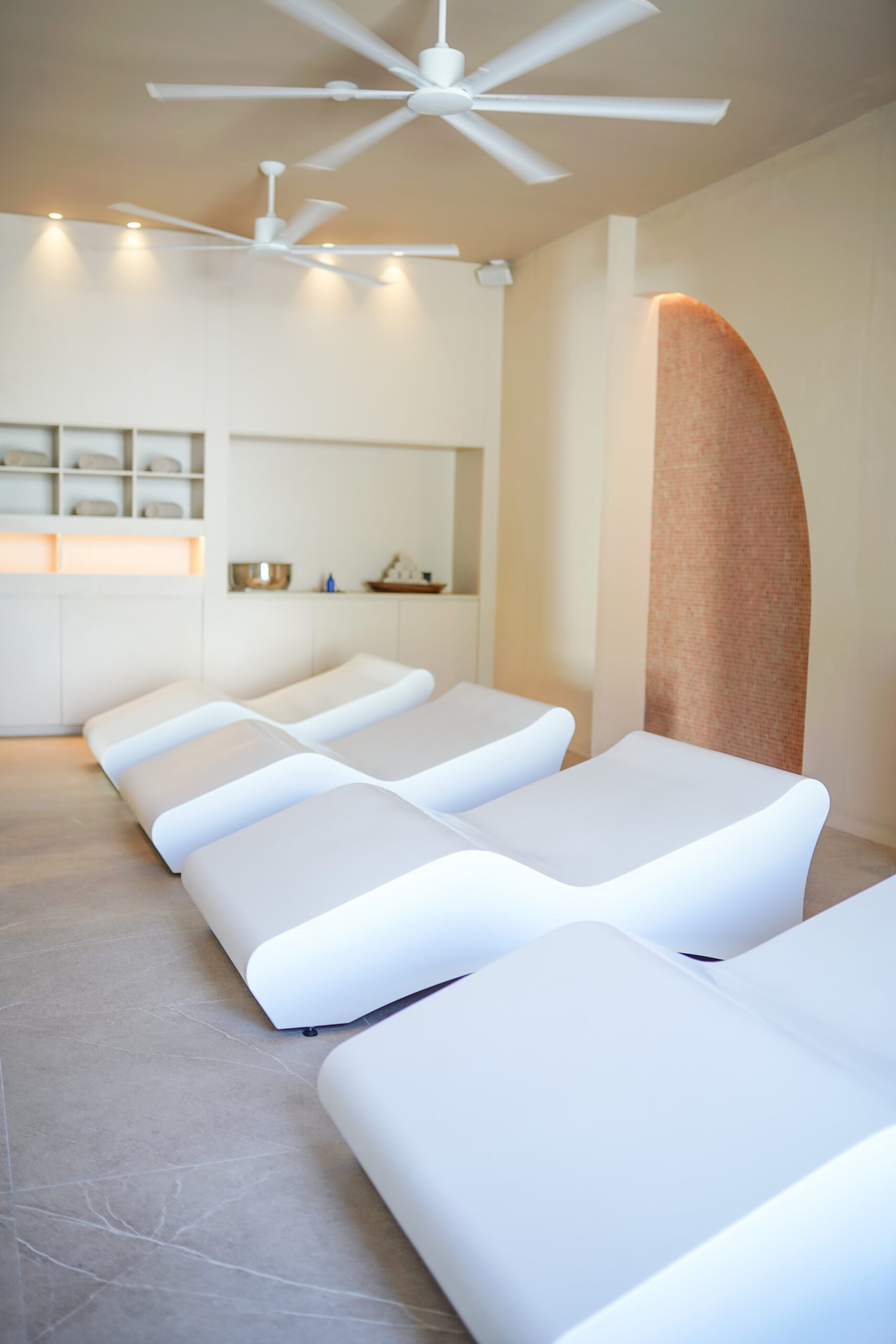 ONE SPA:
Not going to lie, this might have been my favorite thing about the resort. I would highly recommend if you are going to book a spa treatment at their Spa. This was the most luxurious spa I had ever went to. I wish I could have spent the whole day here. My husband did the hydrotherapy and I did the mama to be massage treatment. It was the best massage I had ever gotten and I would 100% recommend! Plus you are really getting five star treatment there and you never feel rushed because you are on vacation so it's even more relaxing!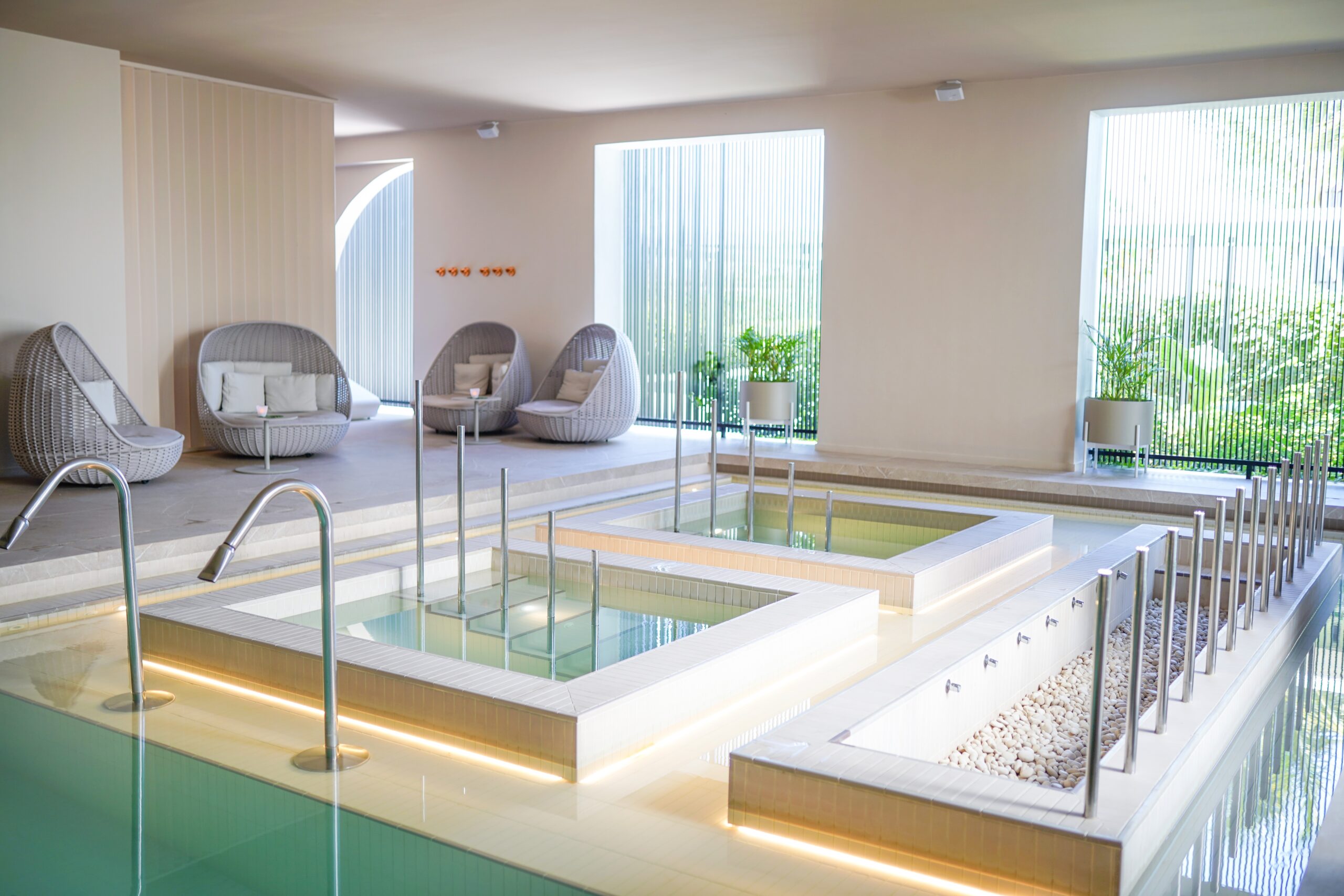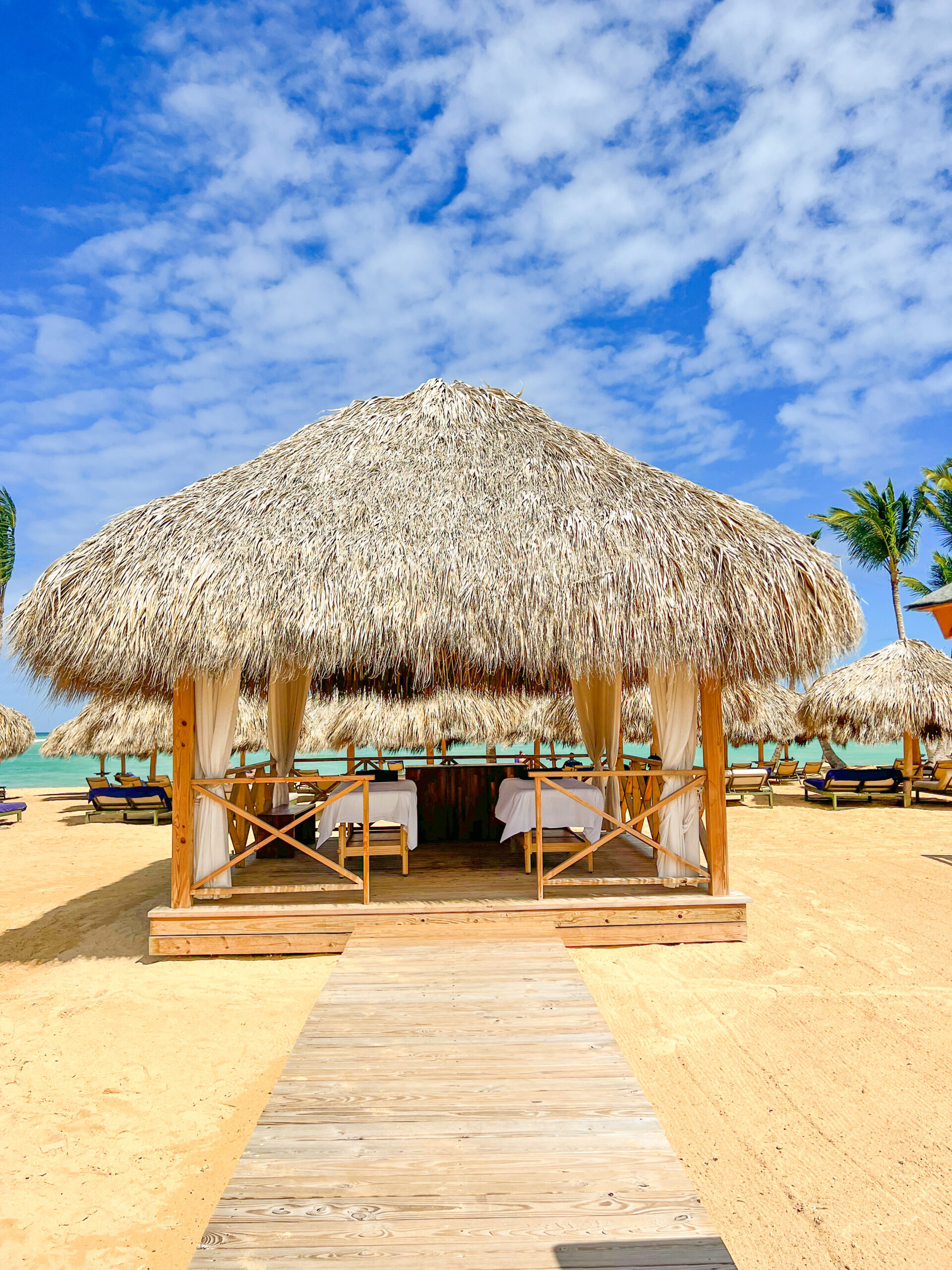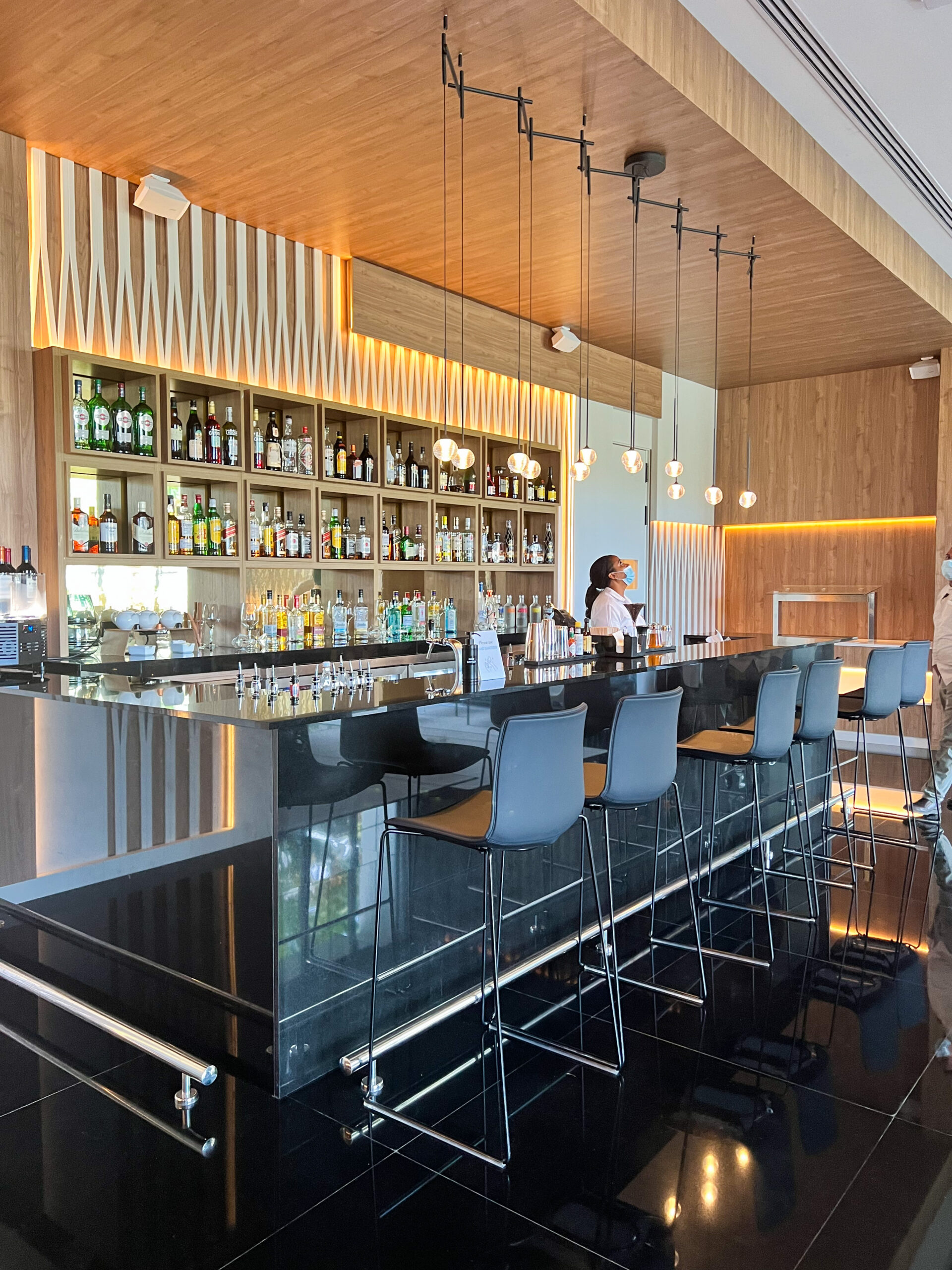 RESTAURANTS:
Ok, I lie, the food might be my favorite thing about this resort! It's honestly so hard to choose a favorite thing because everything is impeccably done! I don't think I had one bad meal while we were there, and it felt like you were dining at a five star restaurant every night! There are probably around ten different dining restaurants to choose from. You can check their app to see which one is open on which night, so it's good to plan ahead. Unless you stayed there a whole week it would be hard to go to every single restaurant. There are so many different choices and variety. It was hard to choose a favorite. All I can say is if you can try it all, you won't be disappointed. The food is fresh and delicious!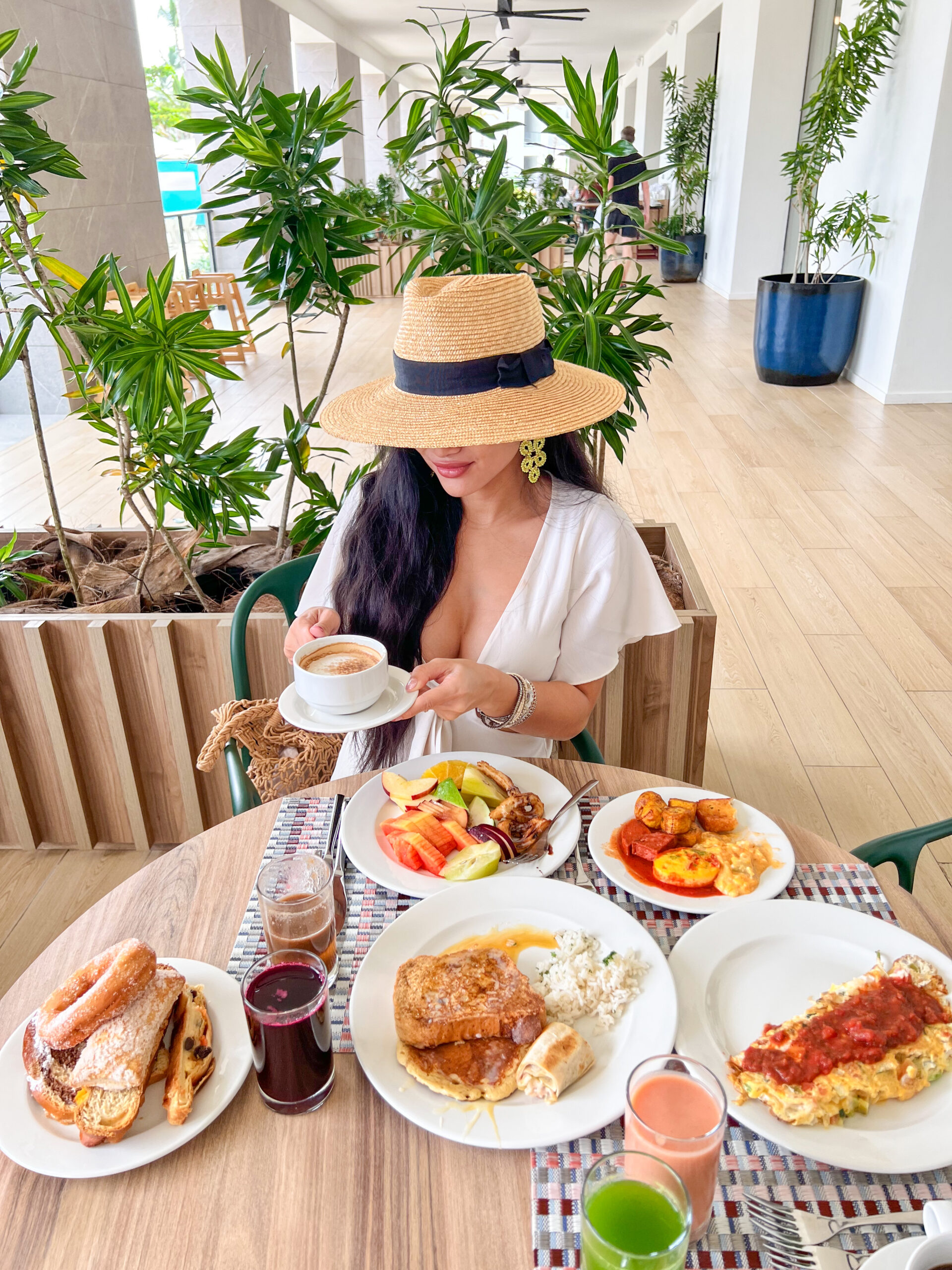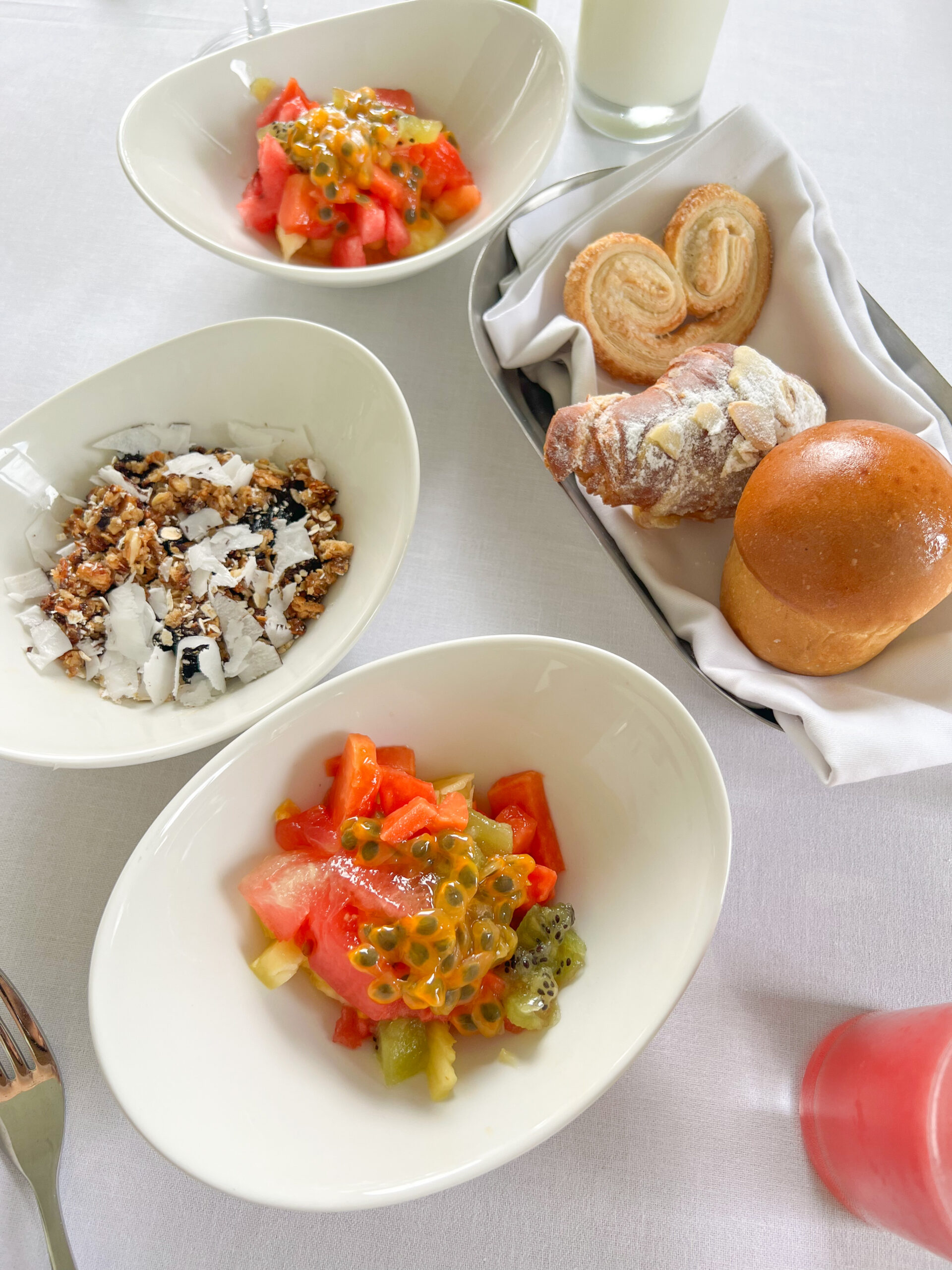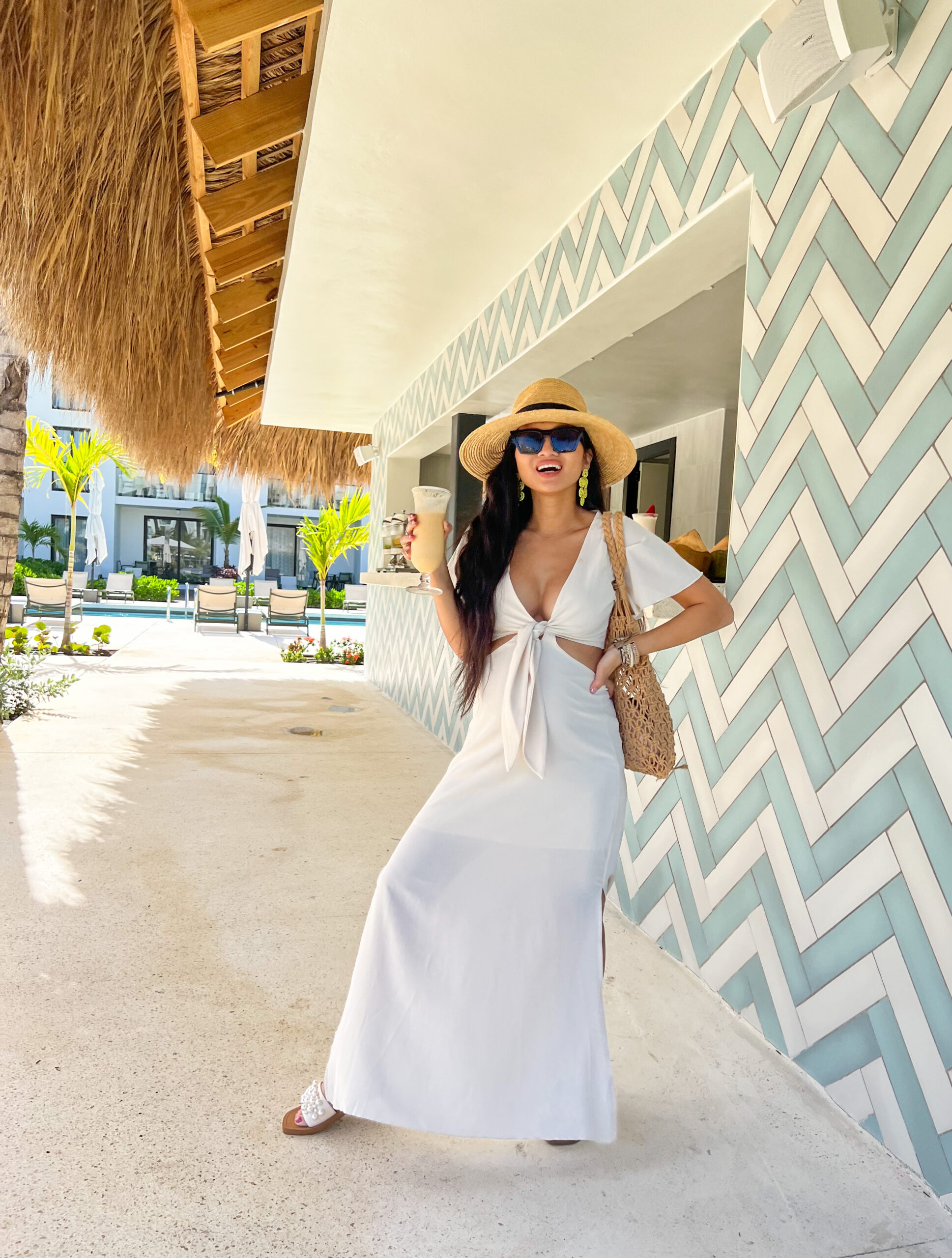 One of my favorite part about the resort is their smoothie bar. You can get an endless amount of healthy juices, smoothies, and my favorite coconut water! I had it three times a day, it was so good and fresh!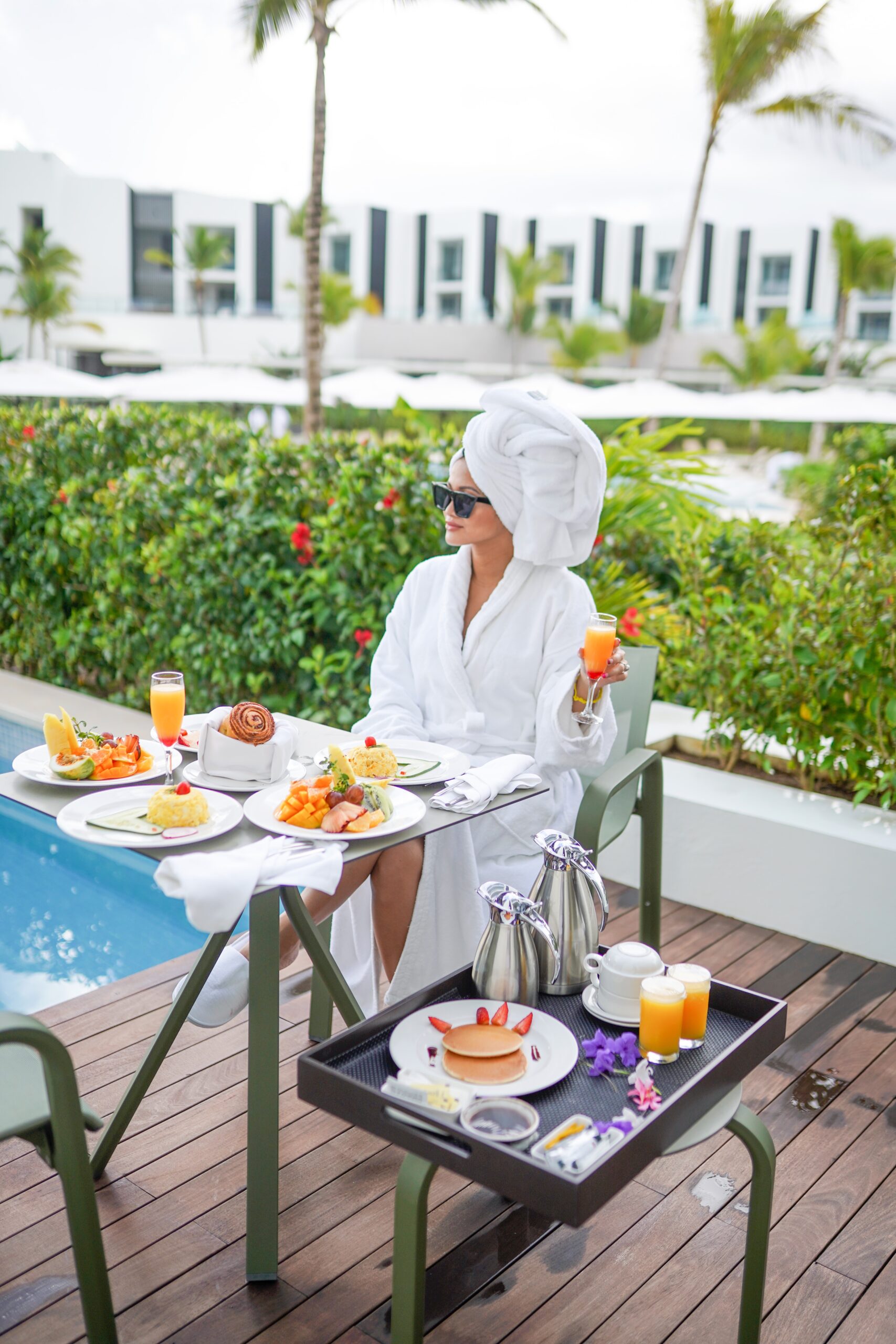 Ya'll how amazing was this breakfast we got for room service at our hotel? If you are having a lazy day you honestly never have to leave your hotel to get good food!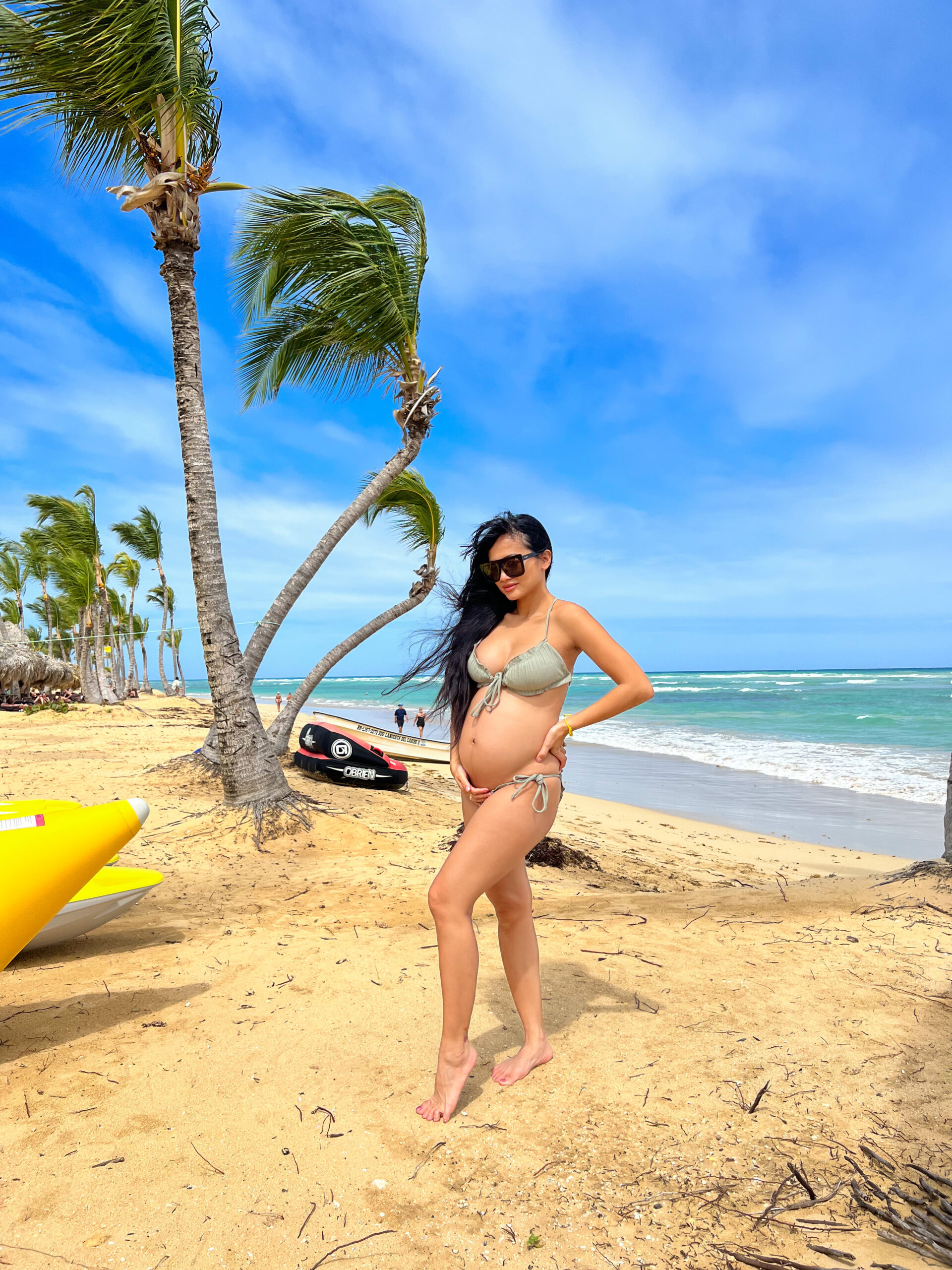 THE BEACH:
I loved the beach at Finest Punta Cana. It is beautiful and well kept. The food and drink service is very convenient. We could have stayed out there all day! They also offer beach massages, and other beach activities like boating, and parasailing.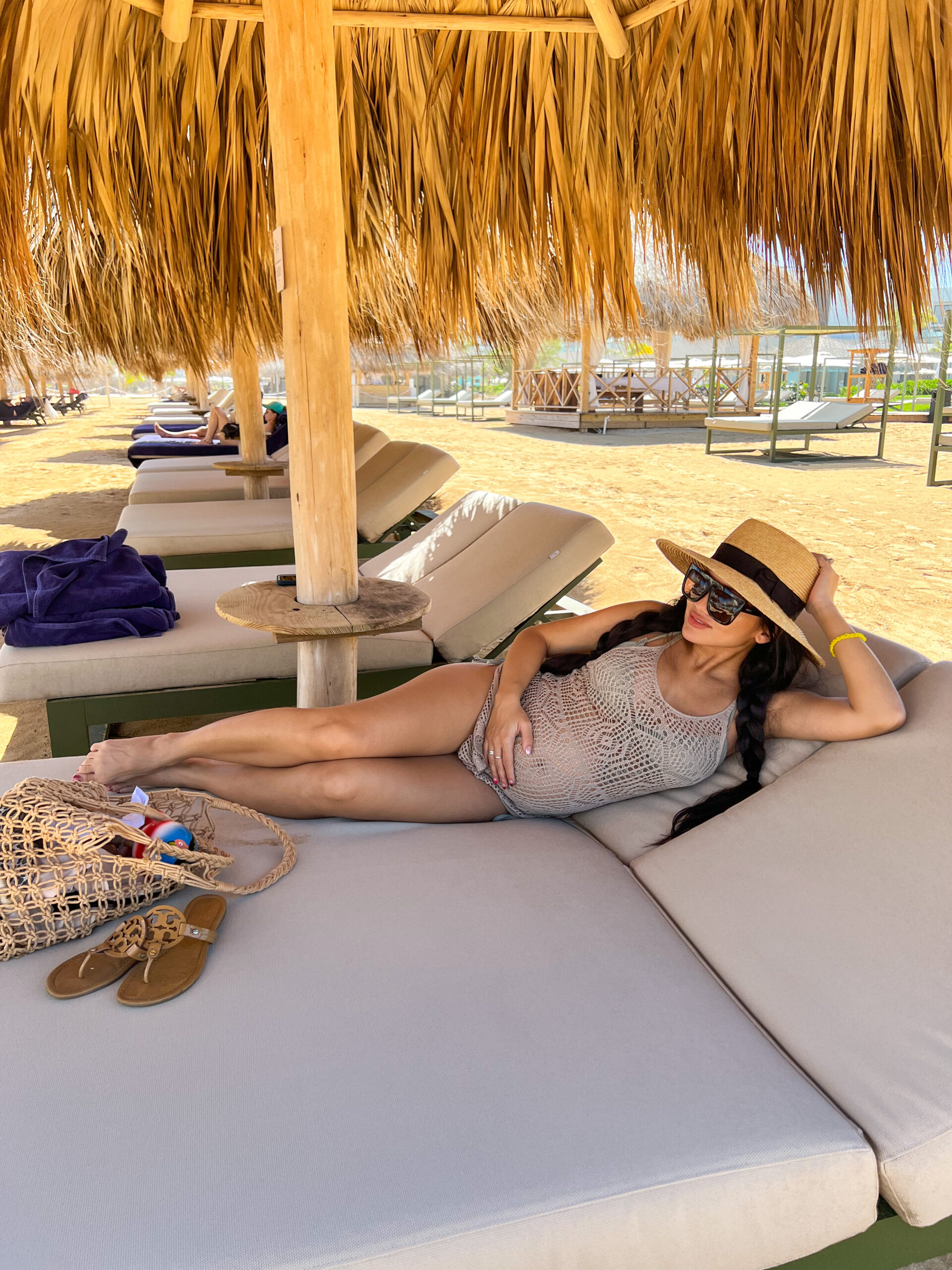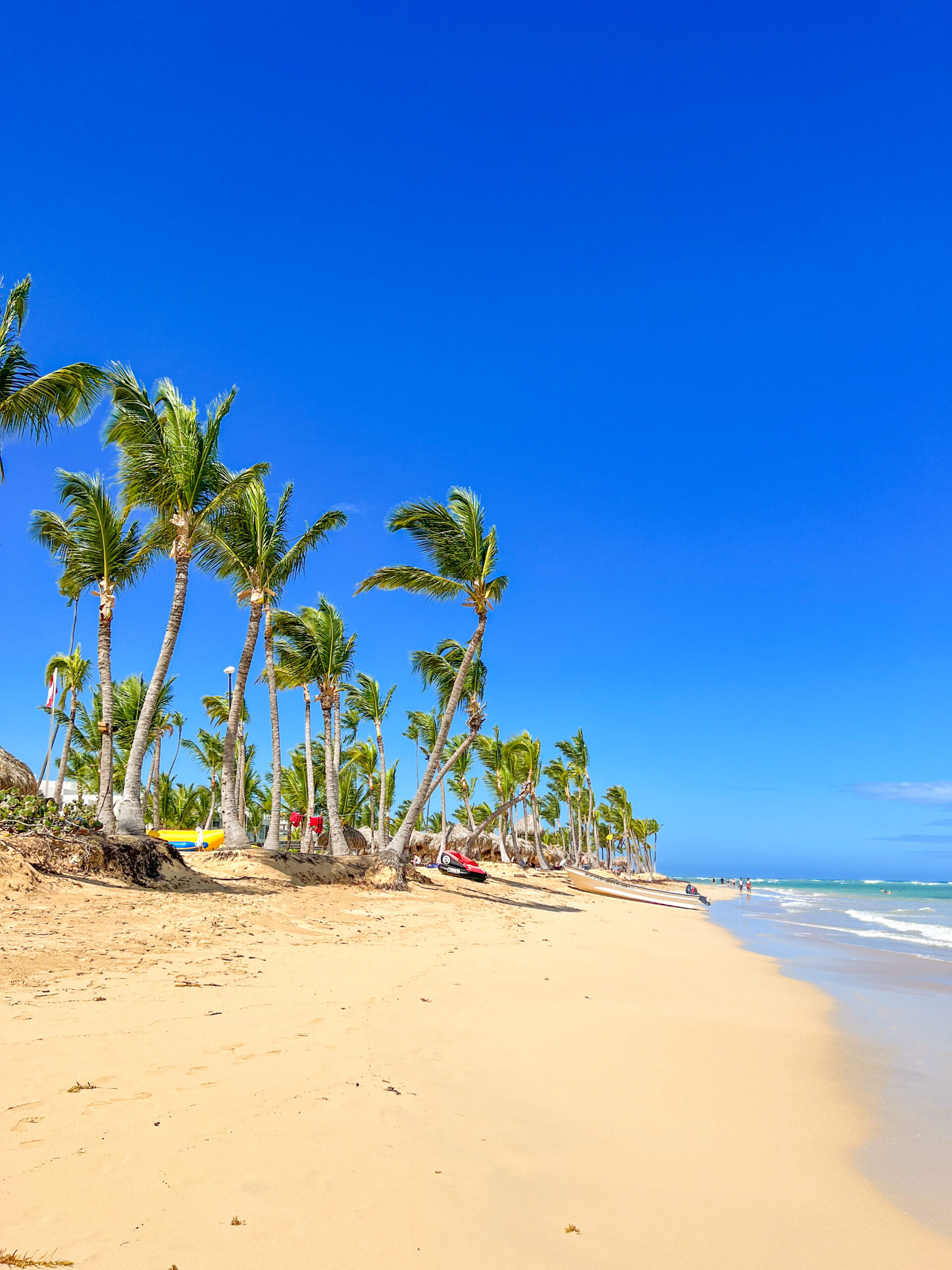 COVID & Safety
Safety wise the resort is gated and security guards at the gates that only allow registered guest of the resort onto their property. It was the same way in Playa Mujeres, and we felt very safe during our whole stay there. Honestly we didn't worry about our safety at all while we were there.
As far as COVID precautions go. Everything is very clean and sanitized. Workers wear face coverings, and testing is done at the resort. We didn't have to wait in lines or make a reservation and we got our test results that day. Entering the country you do not need to get a COVID test or have a vaccine card. However they do randomly ask or do random temperature checks.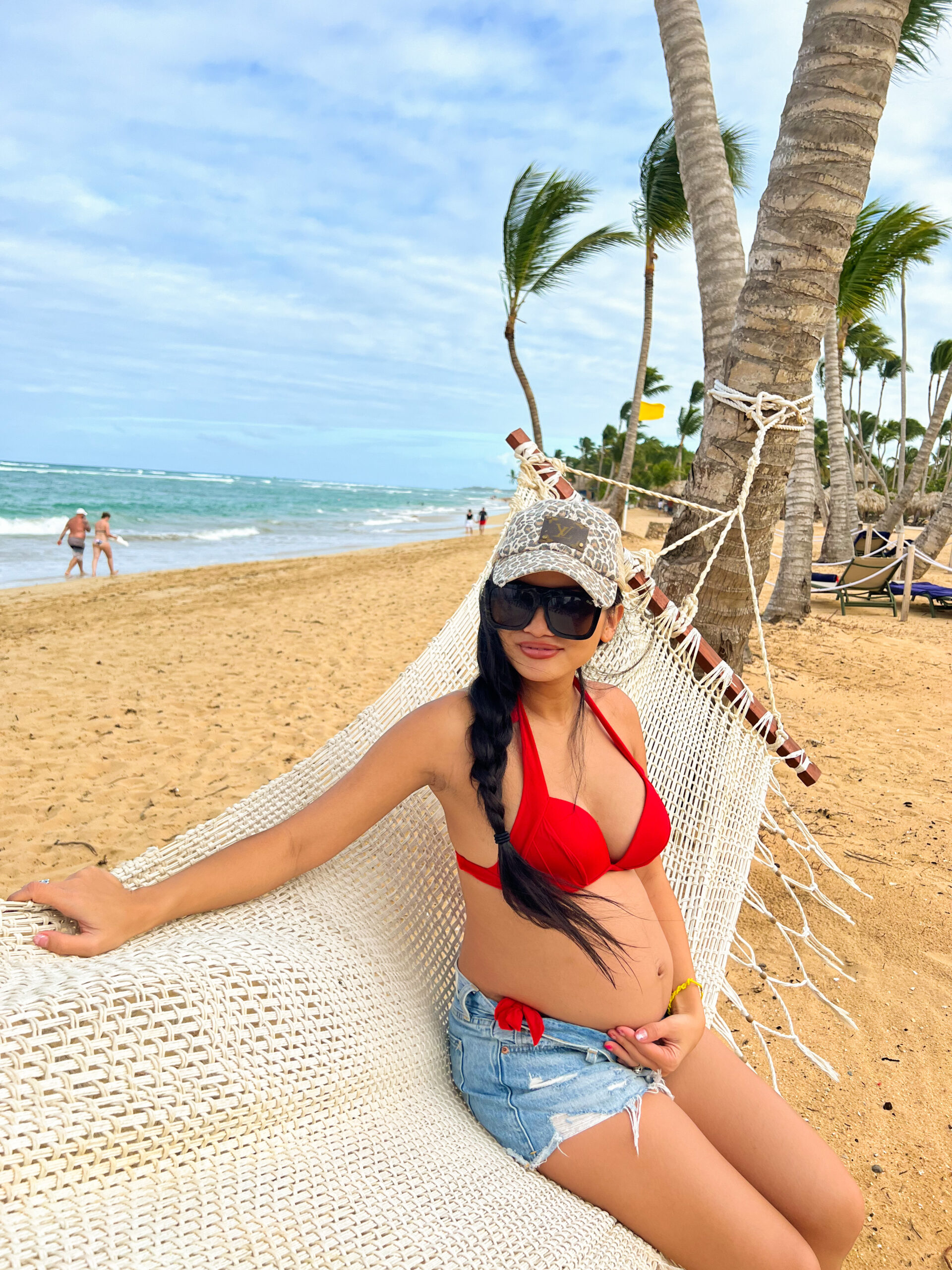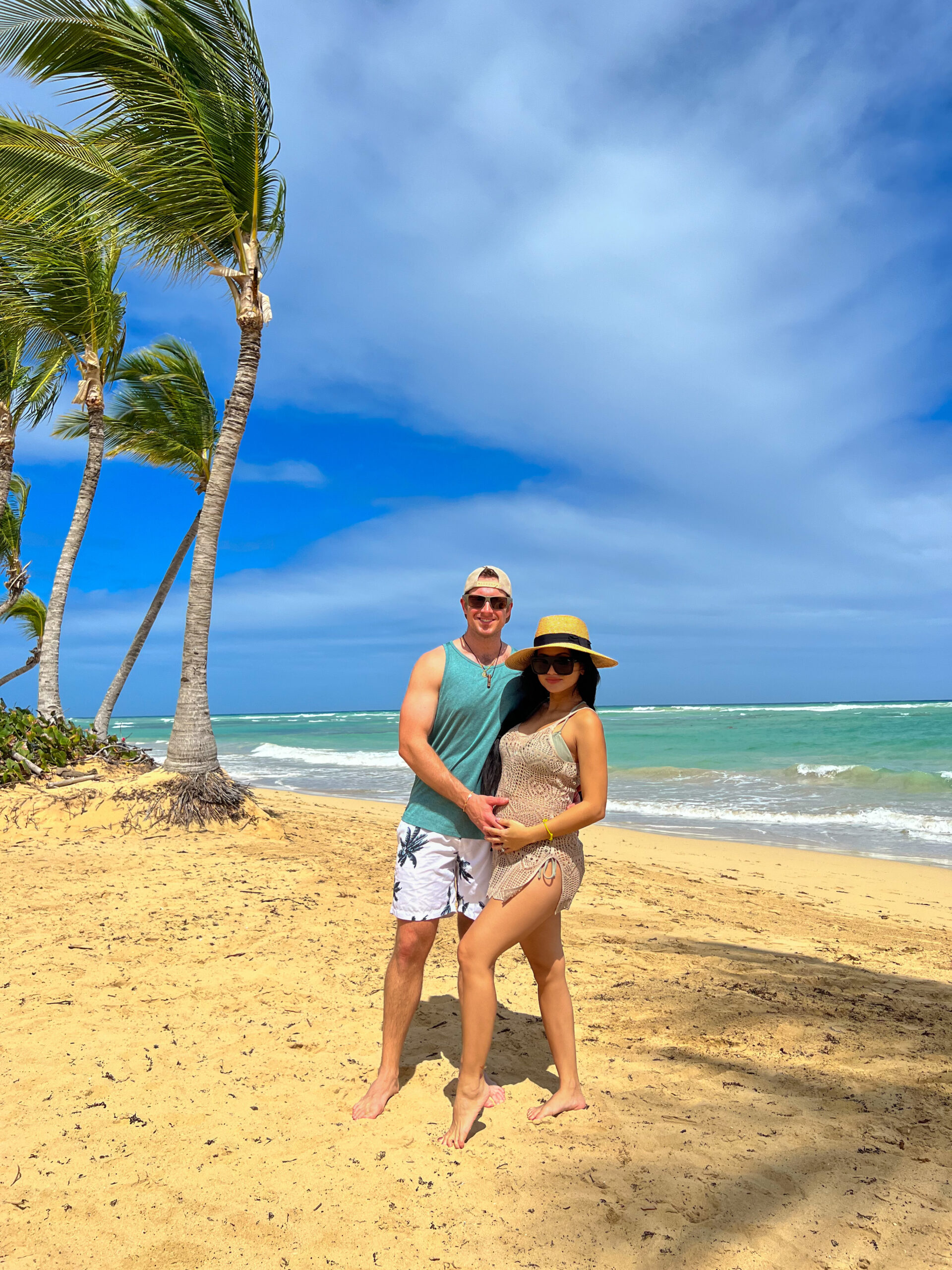 I can't say enough great things about Finest Punta Cana. It was one the best resorts we have ever been to next to their second location at Playa Mujeres. Finest resorts is one of a kind, and I would 100% recommend going if you are planning a trip. You have everything you need in one place, so you never have to leave! I wish I didn't have to leave! But I will be planning my next trip there soon, maybe next year as a family of four! I hope you enjoyed this travel review of Finest Punta Cana. Thanks for stopping by!
P.S. Subscribe for weekly newsletters so you never miss a single post!