Thank you DSW for sponsoring this post.  As always all thoughts and opinions are mine alone.

Happy Monday everyone!
Hope you are having a great week! Today I'm finally excited to share with you more of the exciting news from last week. If ya'll so my Instagram as well as DSW'S Instagram page then you might already know. Last week we officially announced we are part of this year's #DSWSTYLESQUAD. It is such an amazing opportunity to represent Texas with some of the most beautiful and hardworking ladies I know who also happen to be my friends! Today I am sharing the story on how we became the new DSW STYLE SQUAD, and what this opportunity has taught me. Generic Levitra online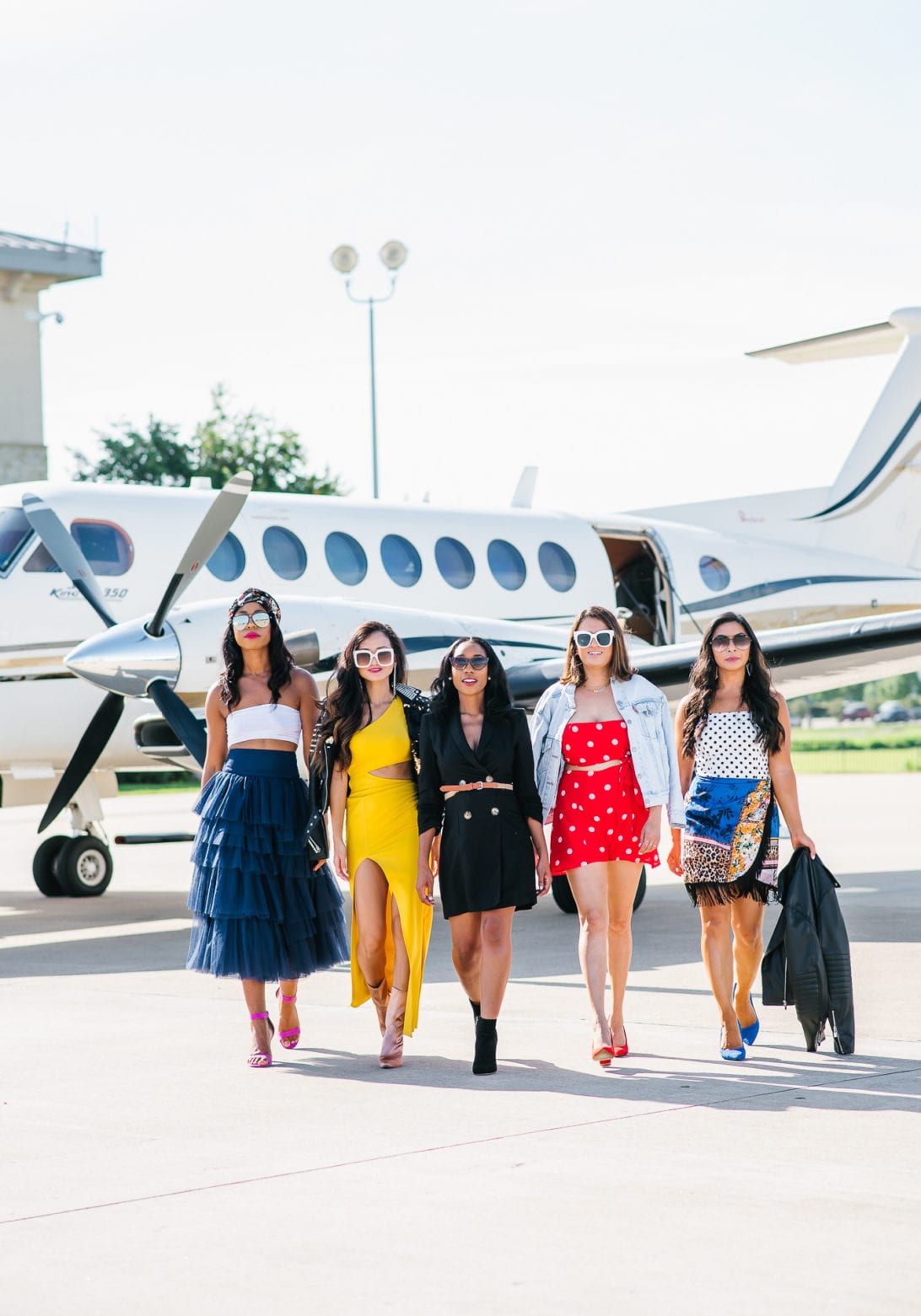 You see this picture below. This is where it all started a year ago at our first New York Fashion Week, just a bunch of Texas girls venturing out for their own Sex In the City story in NYC. Little did we know this picture would bring us back together for the opportunity of a lifetime. A year later we became the new #DSWSTYLESQUAD.
What does that mean for me? It means in the next six months I will be representing DSW with these beautiful ladies and be sharing the latest trends for shoes, handbags, and accessories. Best part is you will be seeing more of my family too! I'm excited to be a representing a brand that not only sees the fashion value of my brand but for my family value too. DSW is one of the biggest shoe retailers that encompasses a wide range of brands for the whole family, and I can't wait to share all it has to offer. Cipro for sale http://advicarehealth.com/ciprofloxacin.html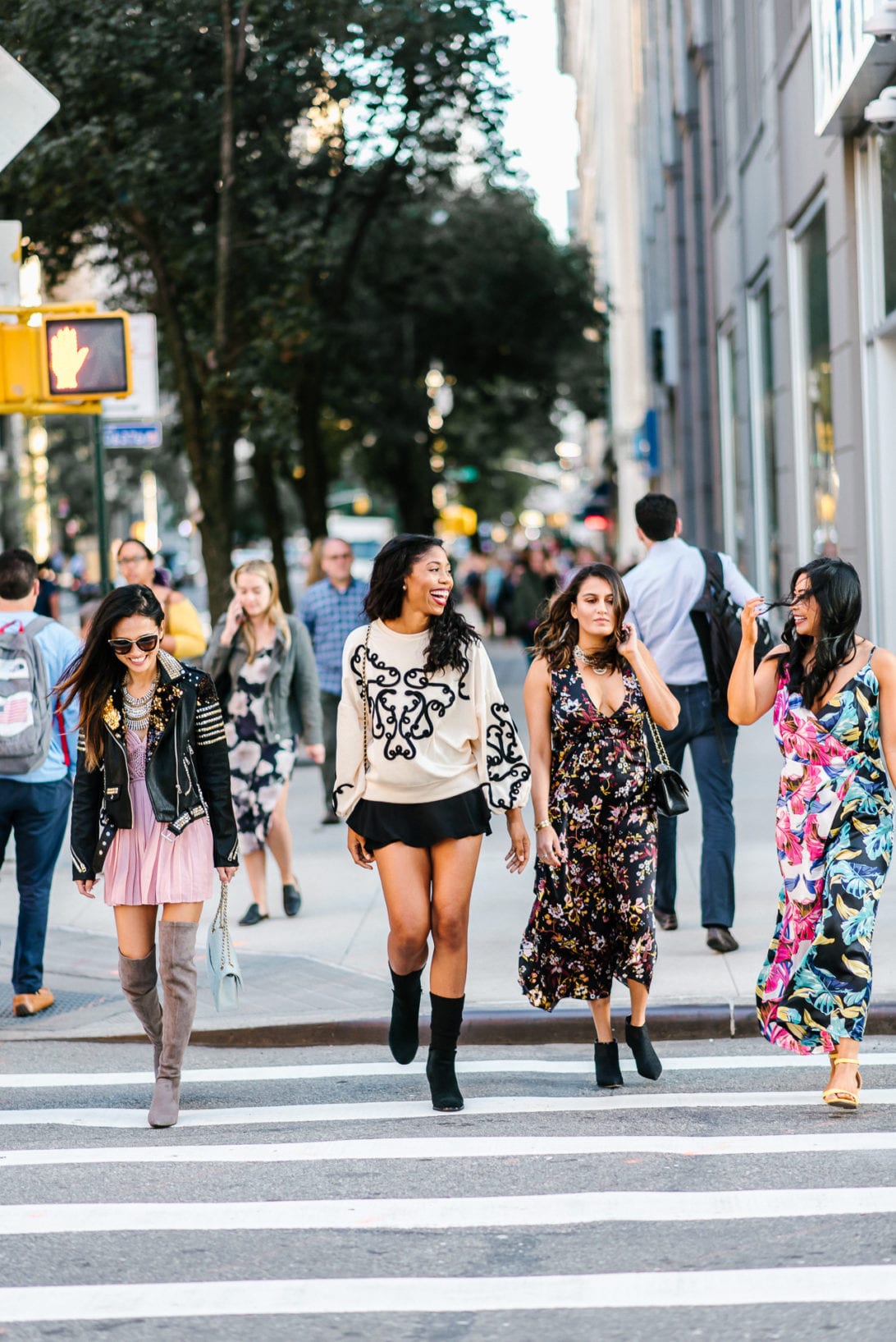 So what has having this amazing opportunity with DSW taught me? Well I realized a lot about myself, being an entrepreneur, the blogging industry, and just life in general. It really has opened my eyes and I hope to share my experience to encourage you and to motivate you to whatever dreams you may have. So here we go:
Community matters:
Here's the deal guys, bloggers are paving the way for people to be heard and seen. No longer are brands being represented by models that their audience can't relate to, rather everyday people just like these girls above me, moms, working women, women of all different race, ethnicity and backgrounds. Our society is becoming more inclusive and I love that brands our reaching out to their community and promoting diversity.
Being different should be celebrated:
What I love about this group is we are all so different. Our styles, our brands, our artistic outlook, our stories, and it's refreshing. If you visit our blogs you can see how unique each of us are. Sometimes we all get caught up on the latest trends, who's doing what, that we all start to emulate each other. But being different is what sets us apart and it should be celebrated. Don't feel the need to conform or be like someone else. Be yourself and embrace what makes you so special and different from everyone else.
You never know who is watching you:
When DSW reached out to me, I didn't know they had been watching me for months. With social media we are so connected, and it is important that we always stay true to who we are and also be the best we can be to not only ourselves but to each other. Your brand is more than just the pretty pictures you put on Instagram, but the hard work that goes behind putting quality content day after day on your blog, as well as building those relationships around you. There is no shortcut to success, and people are watching, so be genuine and be real to who you are.
God's plans are already in the works before you can see it happening:
I believe this opportunity is a testimony to God's work. Never did I think a simple picture at NYFW last year would be what started it all. But it actually started way before that when God put these women in my life years ago. We bonded, became friends, and that year decided it would be our year to go to NYFW. God had these plans for us way longer than we could have ever known. Have faith that every little thing you are doing, every heartbreak, set back, friendships, and connections made, are the very little steps that will bring you to the blessings God has intended in your life.
Know your worth:
Know your worth is not based on anyone else but your own. If you don't value yourself how do you expect brands that you work with to value you. Being part of this group campaign, we all negotiated our rates individually, and we didn't base it on each other, we based it on how we valued our brand and work individually. I appreciate working for a brand that sees my value and worth as I see it.
Do you and don't listen to all the negativity:
Negativity is part of life in general. You will alway have people who will tell you all the things you can't do,  why you don't fit in, ect. but it's up to you to not let that affect who you are. Surround yourself with positive people, who speak positivity in your world, and stay away from those who limit you. If I listened to the people telling me why I shouldn't go to fashion week, or how there is no place for a blogger like me, I wouldn't be where I am today.
Greater when you're together:
Community over competition. Simple as that. We are stronger, smarter, and better together. I have found in the blogging industry, when it can feel so alone, that working and networking with like-minded individuals will push you to be better. These women motivate me. They are amazing, and when we get together magic happens.
There are no limitations to your dreams but the one that you put on yourself:
It is so easy to blame others for the limitations on your life, but honestly the day you take full responsibility of your life is the day you can finally free yourself of the limitations you have allowed others to put on you. You are the master of your life, and God is on your side. Don't limit yourself from your potential. Let go, and let God.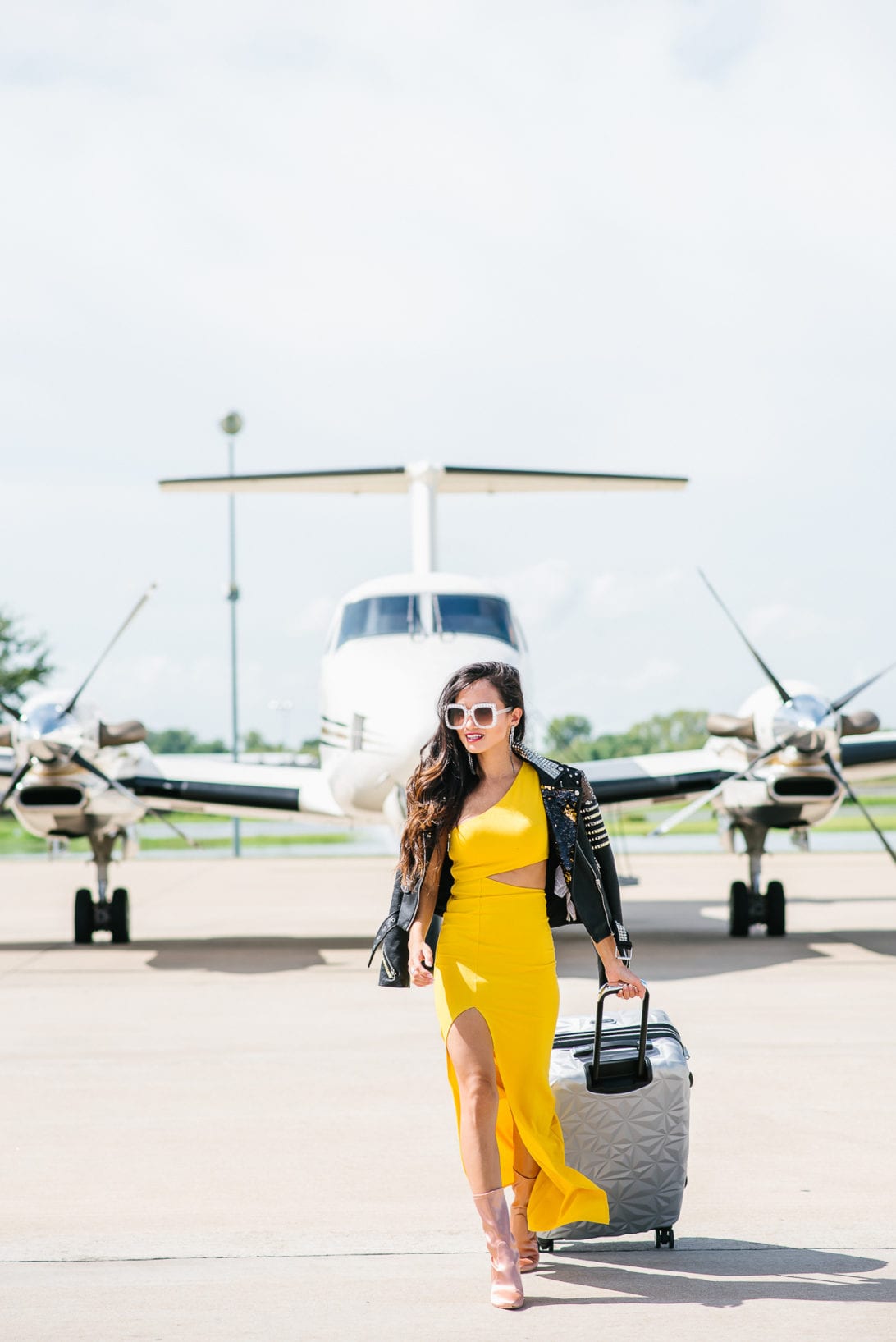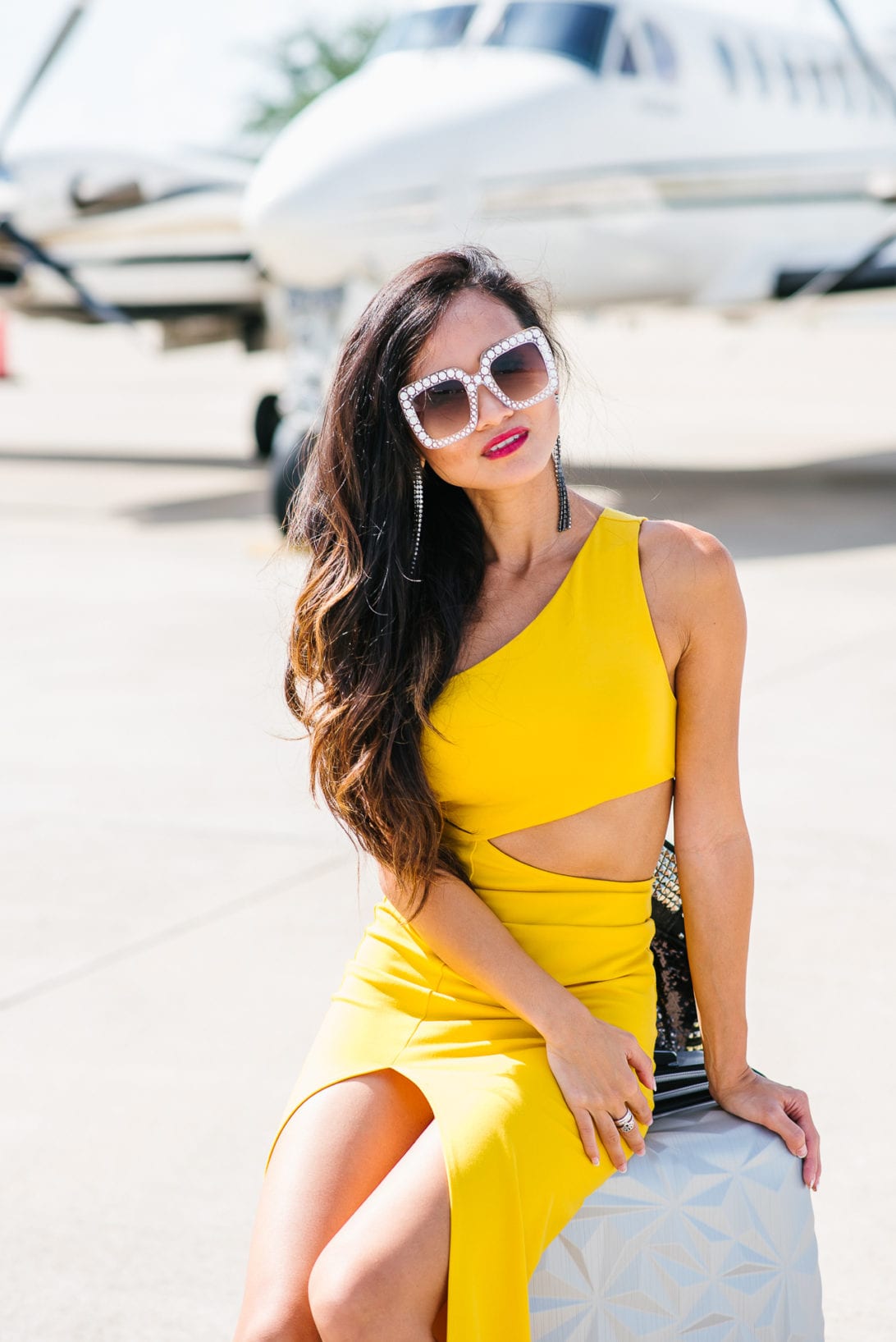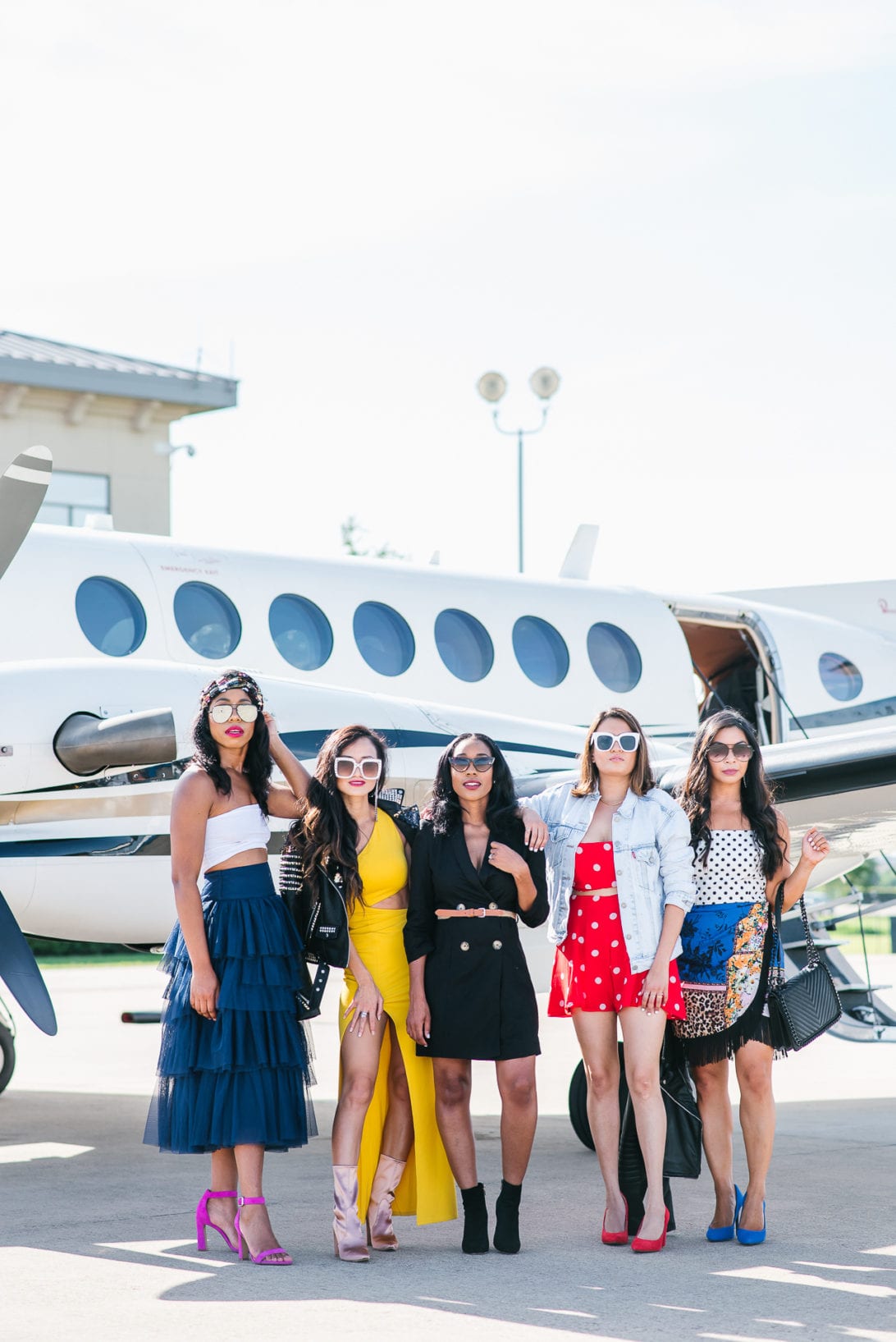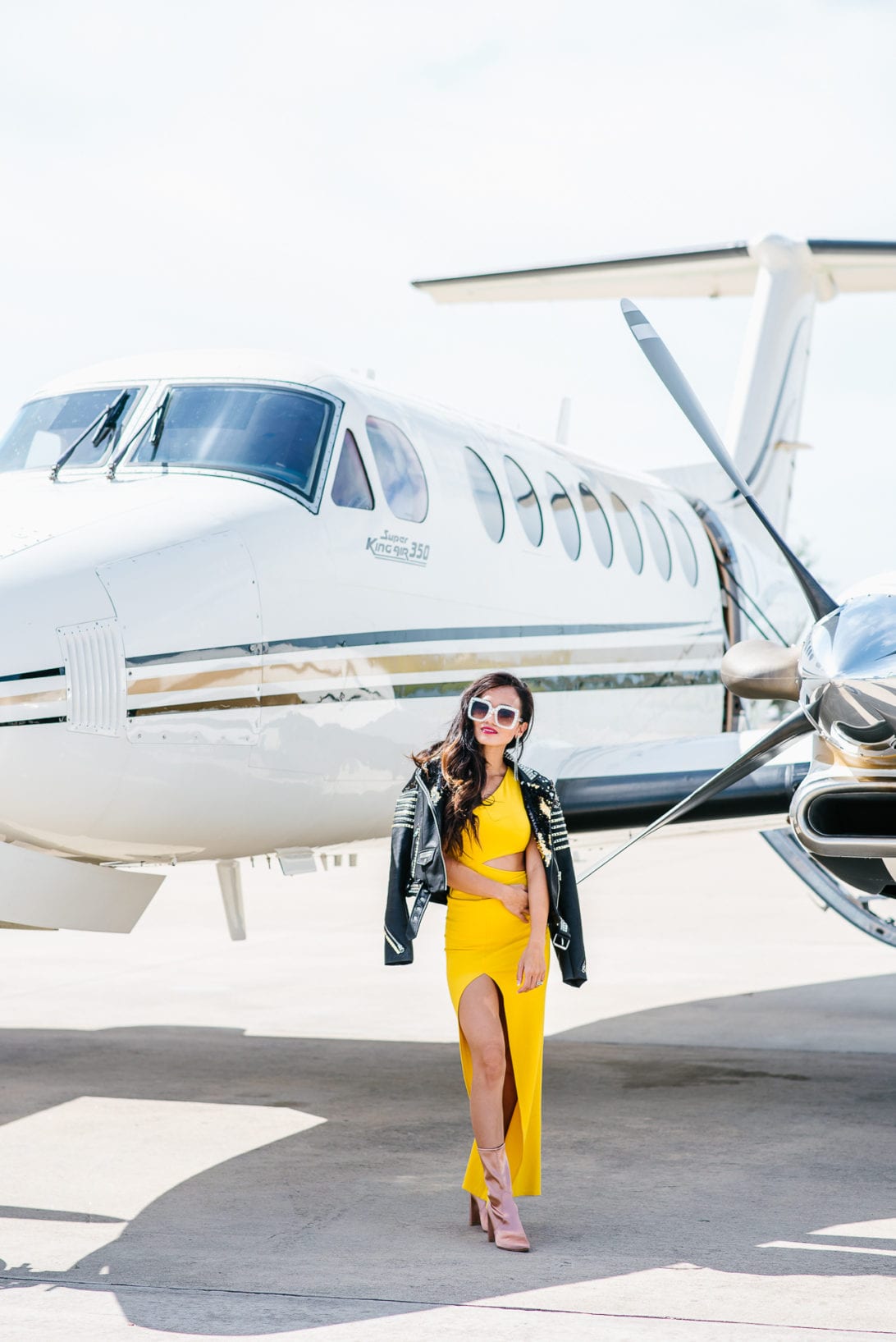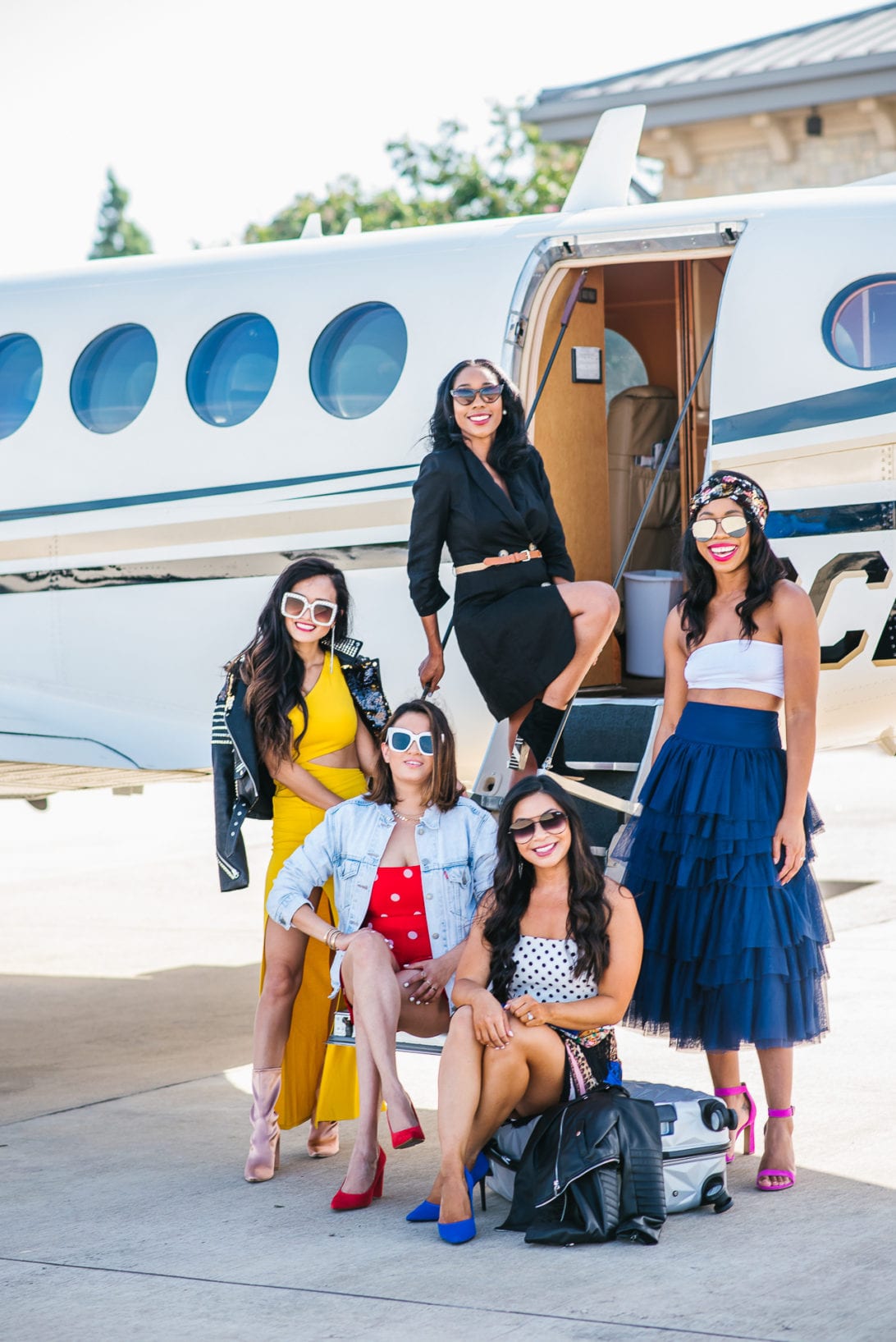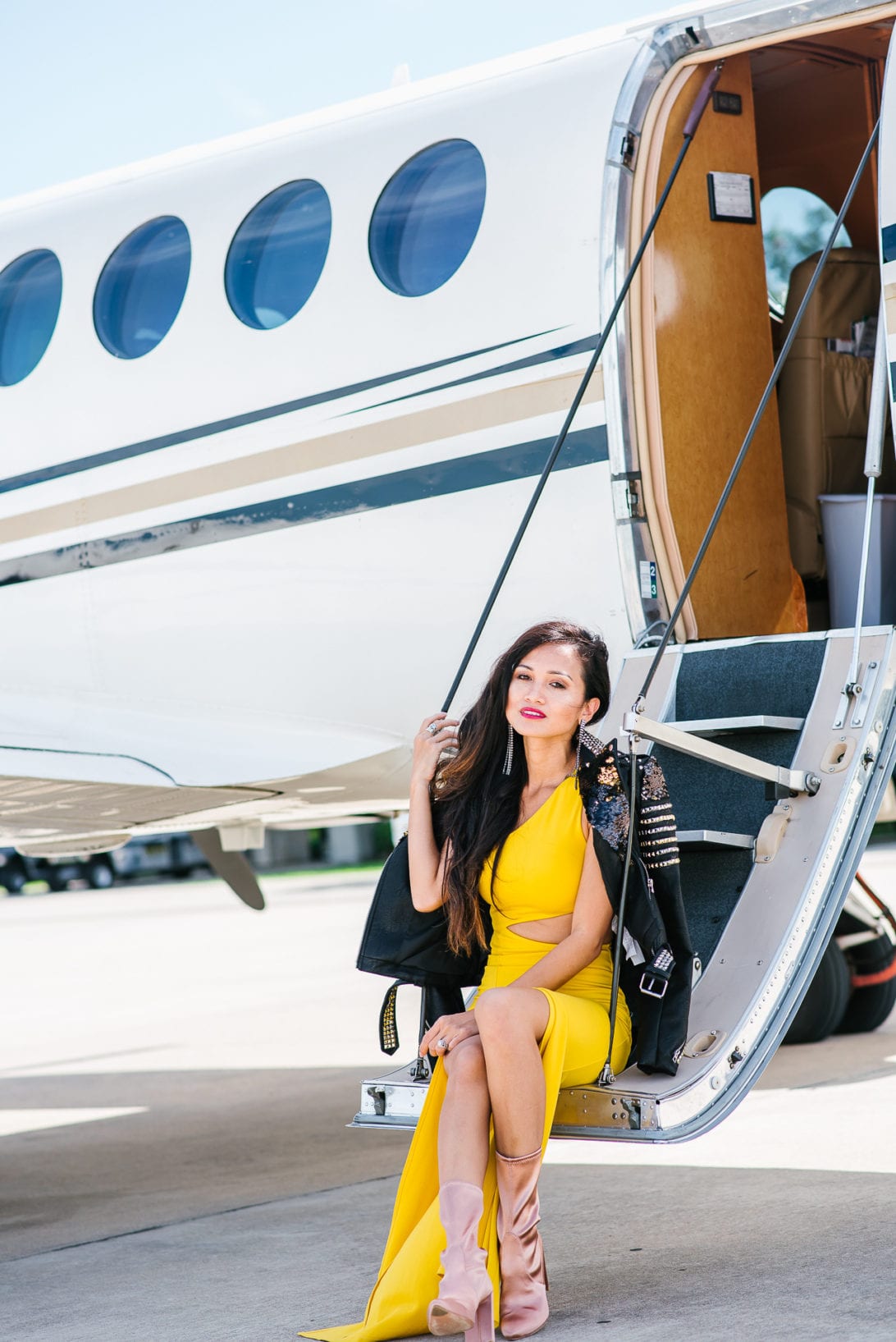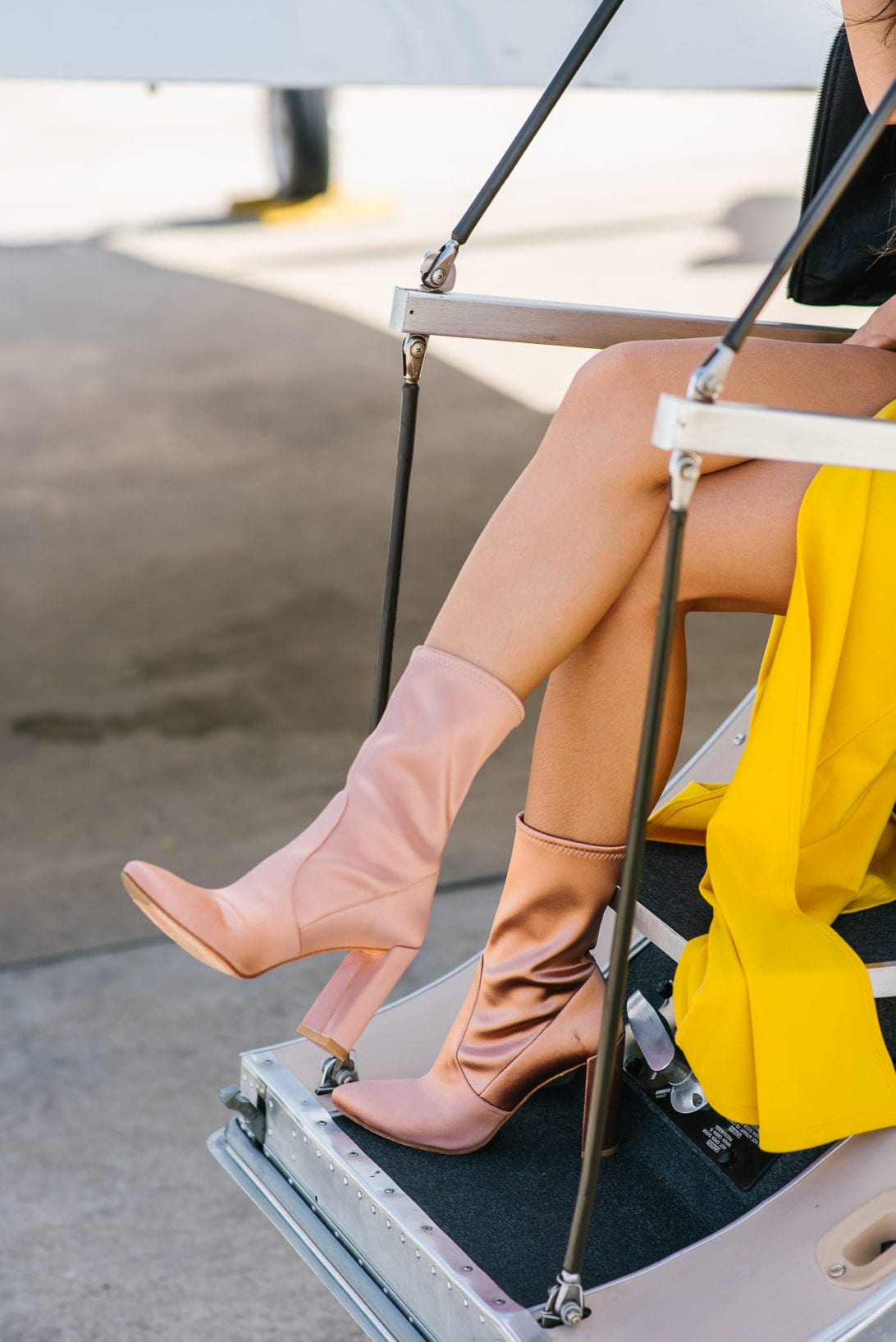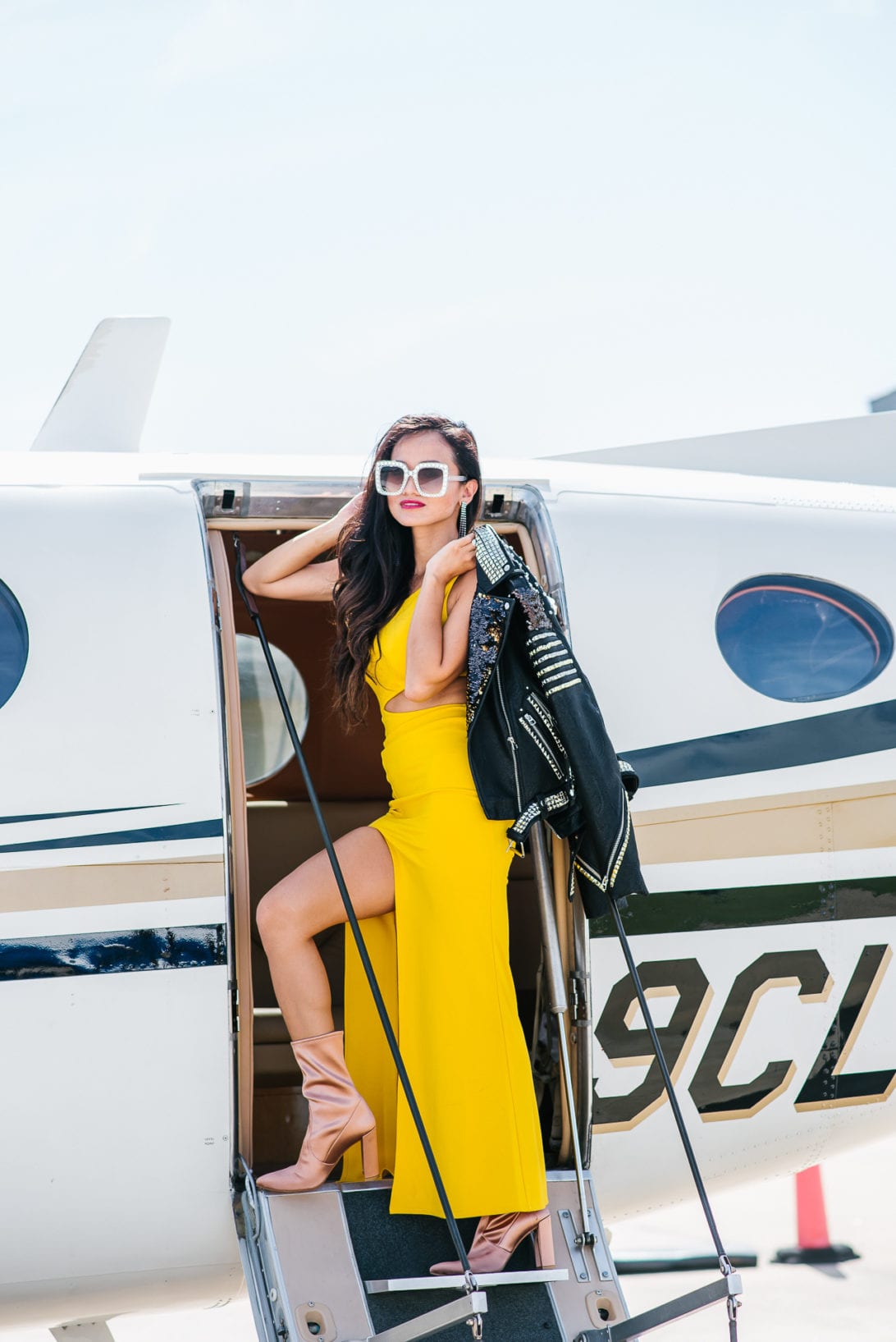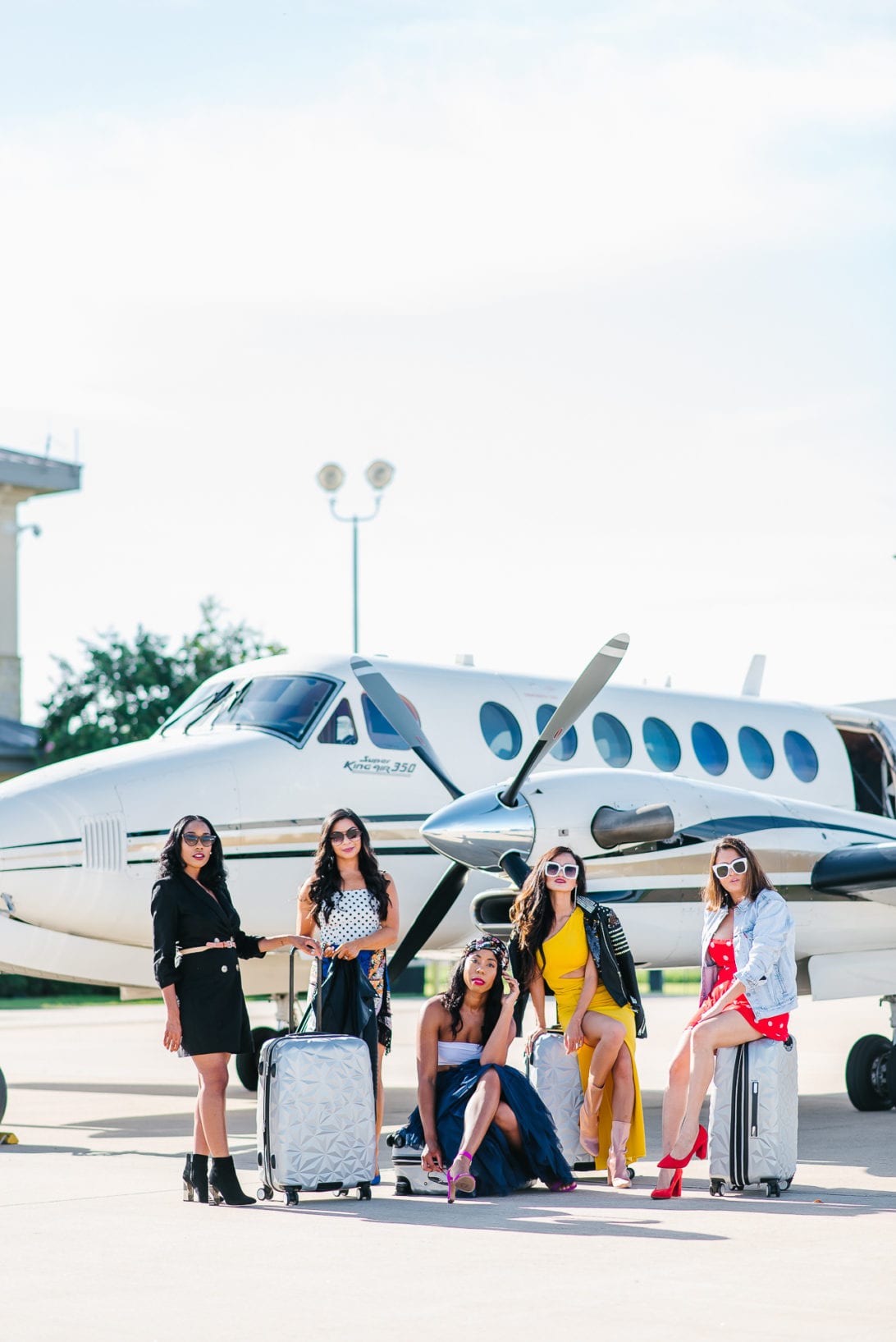 SHOP THIS LOOK:

So let's talk about these amazing Stuart Weitzman boots I'm wearing from DSW. It is one of my favorite boots especially going into fall. You can see how I dressed it up with this yellow dress, and my go to DIY leather jacket I wore last NYFW. I felt I needed to bring it back again for this special occasion. You can also see how I wore these boots in a more casual look here. These boots are so versatile and best part is they come in white and red too!
Alright so if you aren't already following these beautiful babes. Make sure to follow their Instagram and blog for details of their outfits and to follow along on their journey. I'm so thankful to have this opportunity with them to be part of the new DSW STYLE SQUAD. And thankful for everyone who made this shoot possible. Seriously a dream come true!
I hope this post encourages you to free yourself of any limitations and to go after your dreams. I am excited to be part of the DSW STYLE SQUAD not only to share my favorite shoe trends but to also be part of something greater than myself so I can reach out to more people and inspire them to live their best life. Thank you everyone who has supported me on this journey so far. I appreciate all of your love and support!
P.S. Subscribe for weekly newsletters so you never miss out on a single post!
Photos by Banavenue Photography