Hi everyone,
Sorry I have been MIA this week on the blog. If you saw my Instastories earlier this week then you might have known I lost someone close to me this past week. It has been an emotional rollercoasters of highs and lows. Some big moments for my career, yet with everything that had happened I didn't feel emotionally there to share with y'all my true gratitude. I decided I will share next week and allow myself some time to mourn. It is definitely a struggle when you share almost everything via social media and blog to separate the personal and professional. Out of the respect for the family I prefer to keep everything that has happened personal. But I want to thank for everyone who reached out, I really appreciate all your support. Today I thought I would just give ya'll a quick update as well as share some of my favorite fall trends I look forward . Check them out below!

7 Fall Trends I Am Excited For:
1. Maxi dresses
Maxi dresses are in for fall. I love this one I am wearing here because it is the perfect length for my petite self. You can find more floral maxi's here which will be huge this fall.
2. Bold colors
Ya'll I am so excited for all the bright bold colors that will be a huge fall trend. No need to stay with your typical pumpkin and maroon colors, this year it's time to go bold! Check out all these bold new arrivals here! Which colors are you looking forward to wearing the most?
3. Hats
If you know me you know I love a good hat to accessorize with for fall. My top three hat trends I look forward to are berets, fisherman caps, and fedoras like the one I have on.
4. Booties
Ya'll I love booties in the fall, especially these Stuart Weitzman booties I'm wearing! I'm also  looking forward to wearing these beautiful red booties too!
5.Dress Blazers
Alright guys, I'll be honest, my obsession is real! I have been ordering blazers left and right. They are the perfect layering jacket to dress up an outfit. My favorite blazer trends are red blazers and plaid blazers.
6. Fringe everything!
From fringe sweaters, to fringe bags, the fringe is coming in big for fall! I love the cozy Southwestern feel fringe brings for fall.
7. Oversized Sunglasses
I'll be headed off to NYFW next month and I am stocking up on all the oversize sunglasses for fall. I just bought these and I can't wait for them to come in!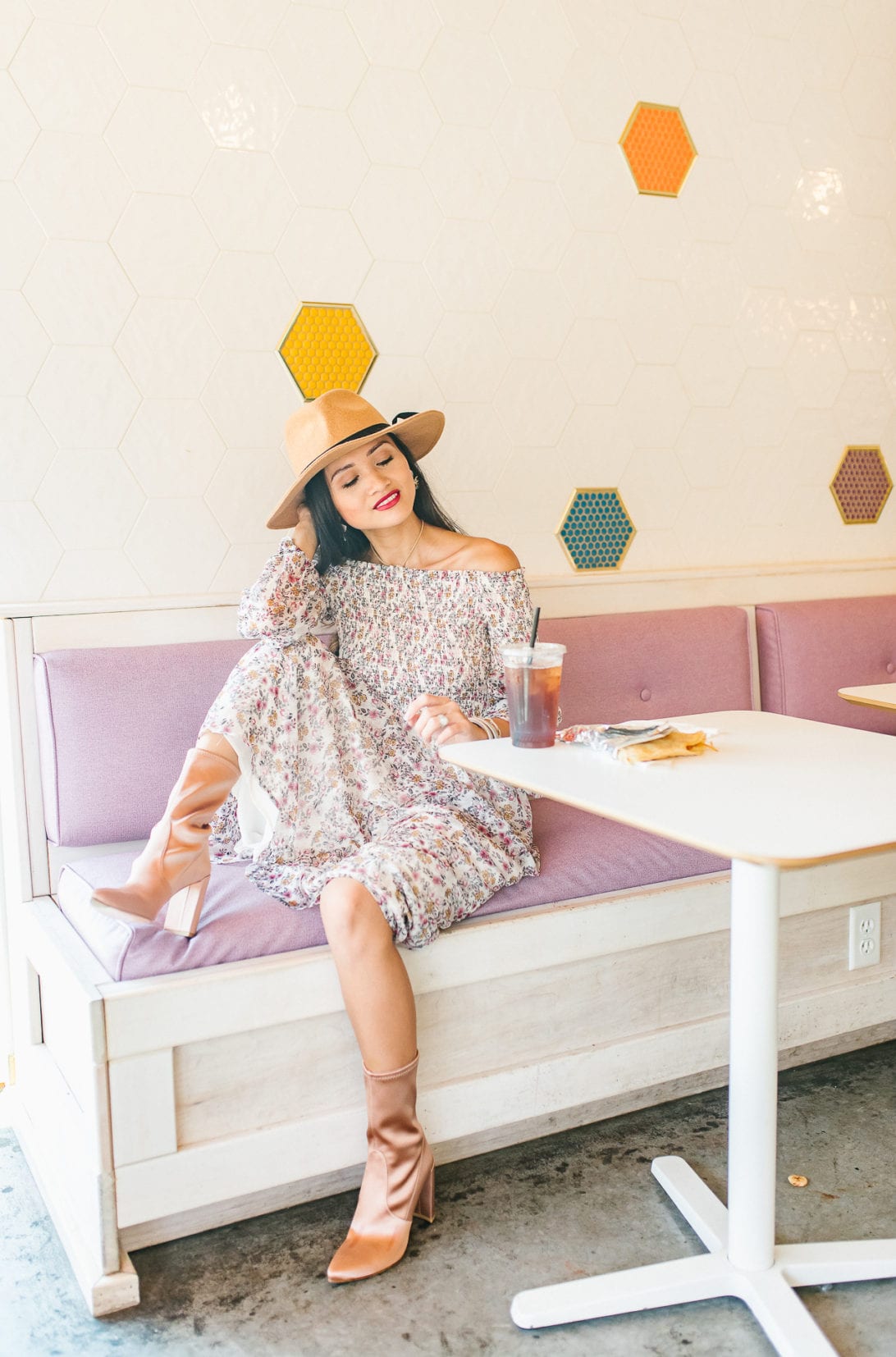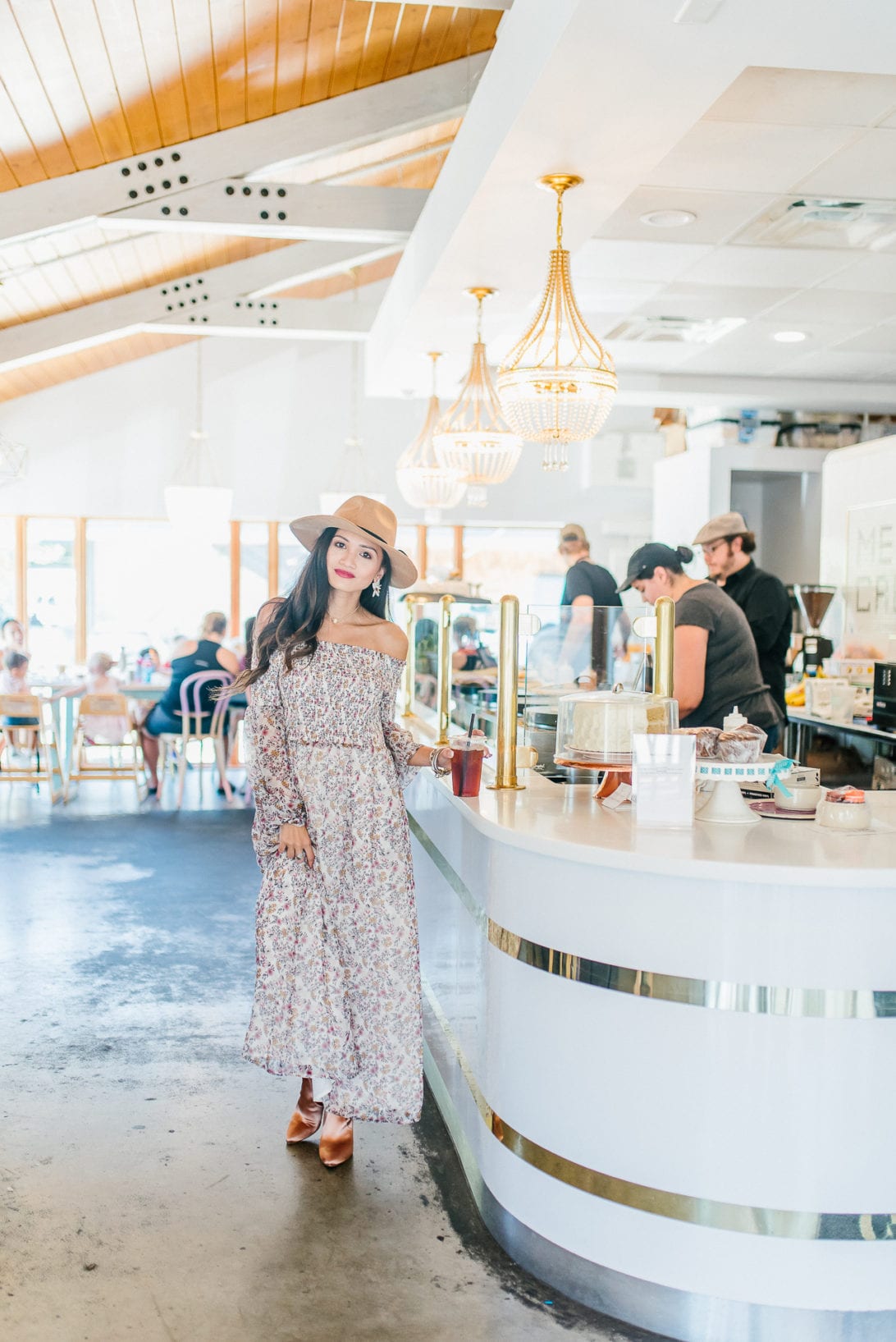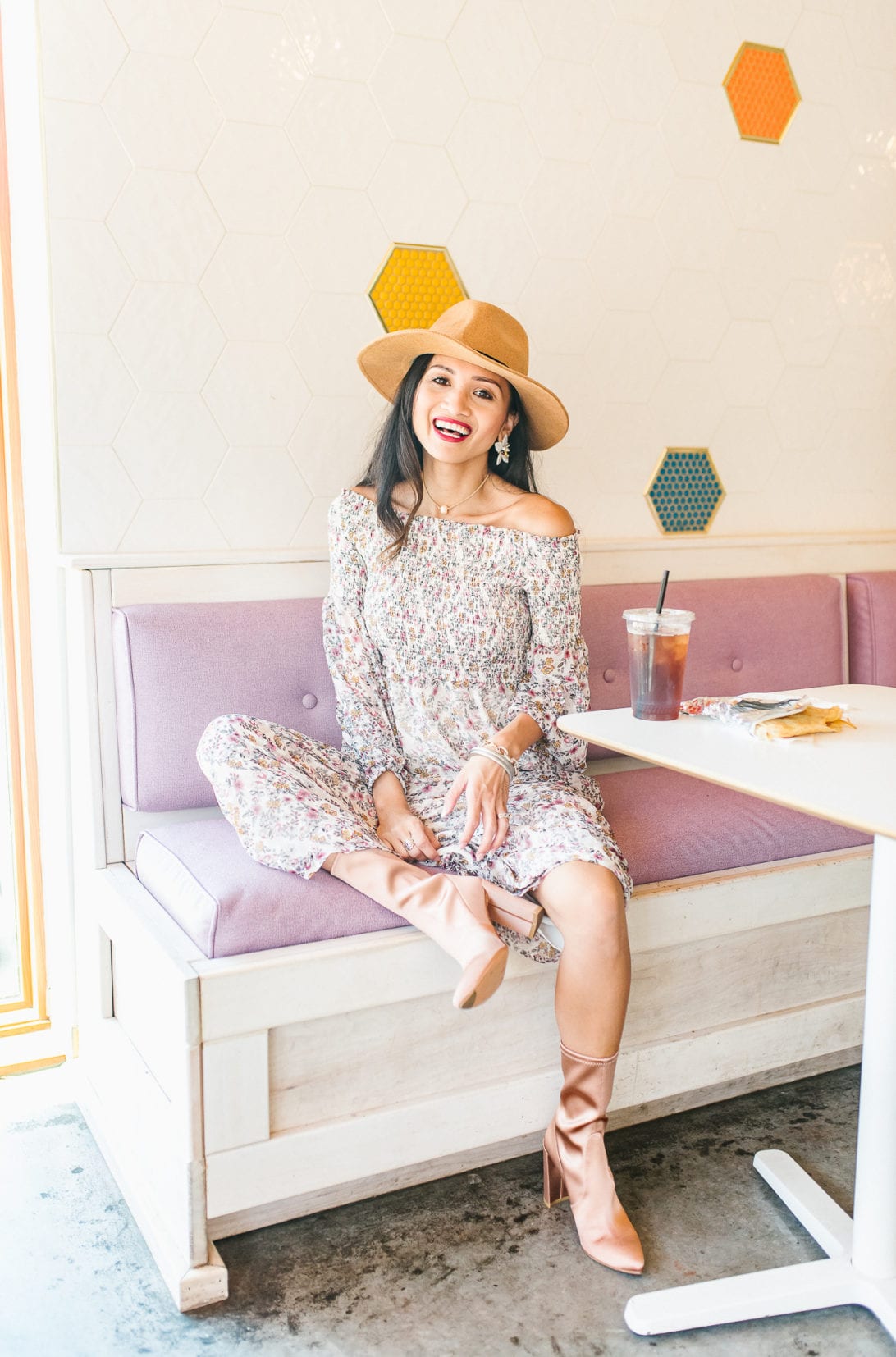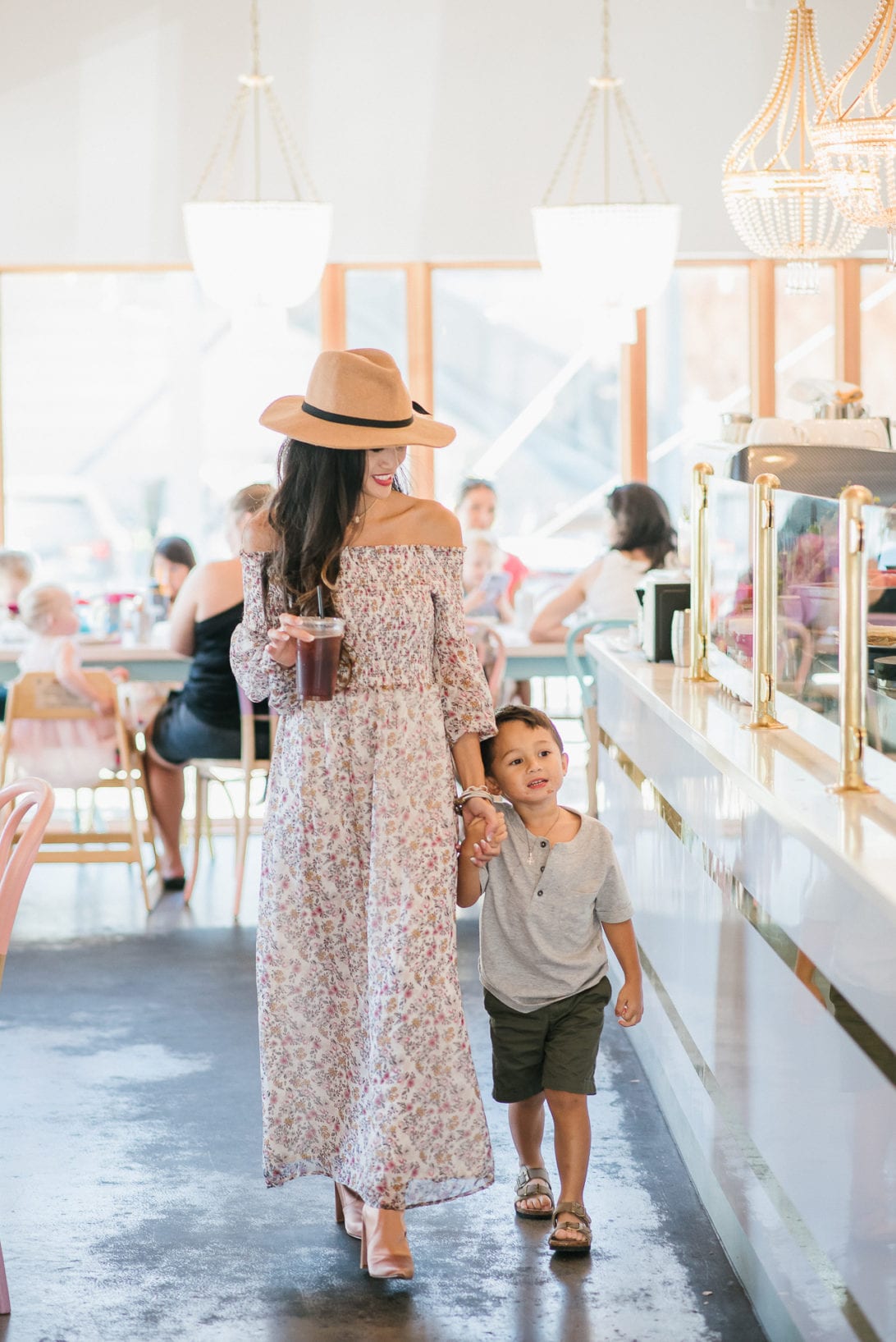 SHOP THIS LOOK:


A couple of weeks ago Jayden and I went to Melange Creperie over in the Heights. It was the cutest little cafe, and the crepes were so good! I was feeling fall with this dress which surprisingly fit perfect in length. I always worry about length but it was perfect! What are some of your favorite fall trends that you look forward to?
P.S. Subscribe for weekly newsletters so you never miss out on a single post!
Photos by Banavenue Photography