FEATURED ON THIS POST:

Hi Friends!
Hope you had a great weekend! This weekend we celebrated one of my dear friends birthday with my girlfriends, and we finally finished some of our recent renovations in our home. Now I'm ready to decorate  for fall! Speaking of fall today I'm sharing one of my favorite trends this season, the leopard skirt. I feel leopard is a closet staple that never goes out of style. So if you are looking to walk on the wild side this summer check out how I styled this leopard skirt. Plus I'm sharing some affordable fashion finds to recreate this outfit. Whether you like designer or affordable fashion, this SAVE vs SPLURGE is all about how to style a leopard skirt.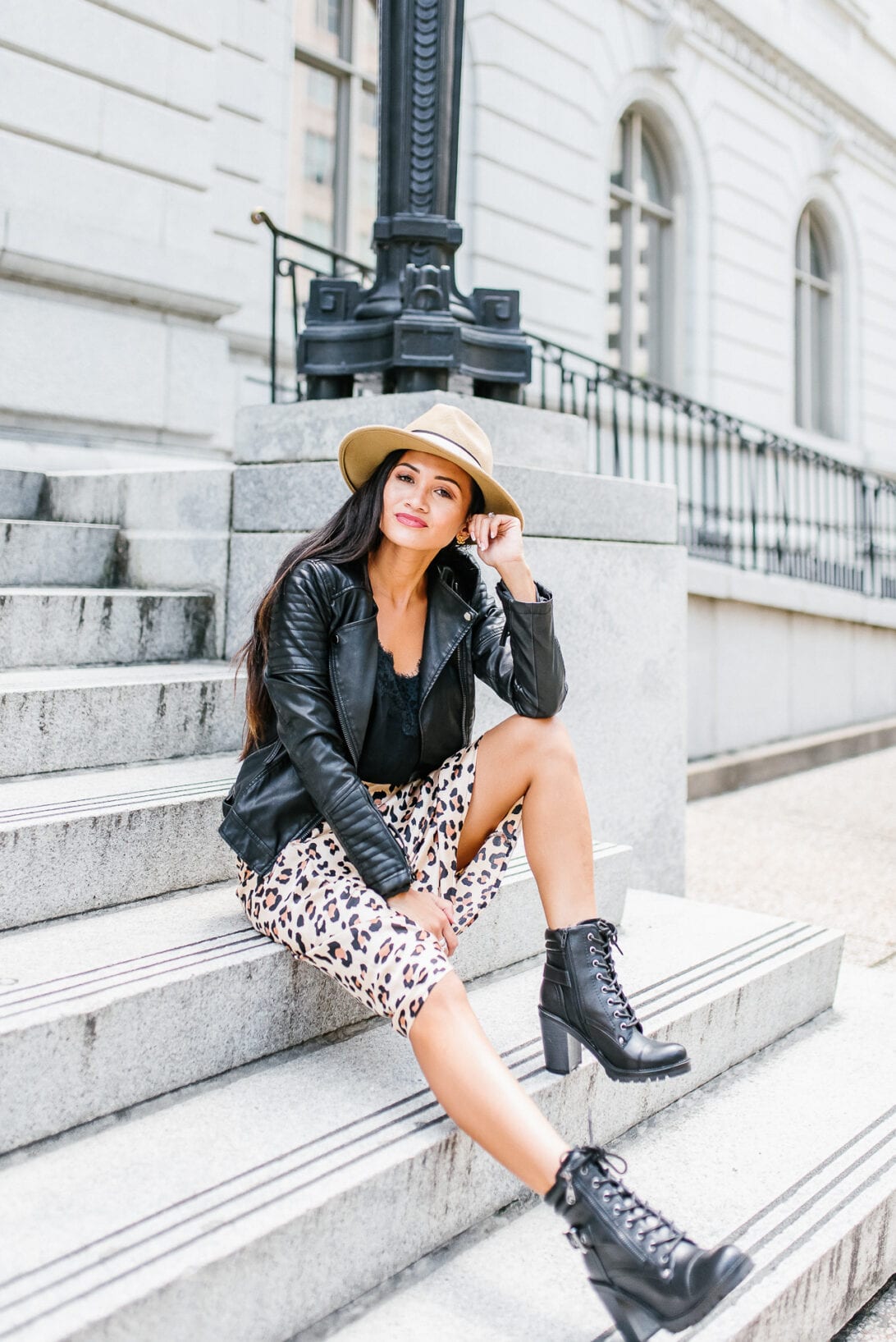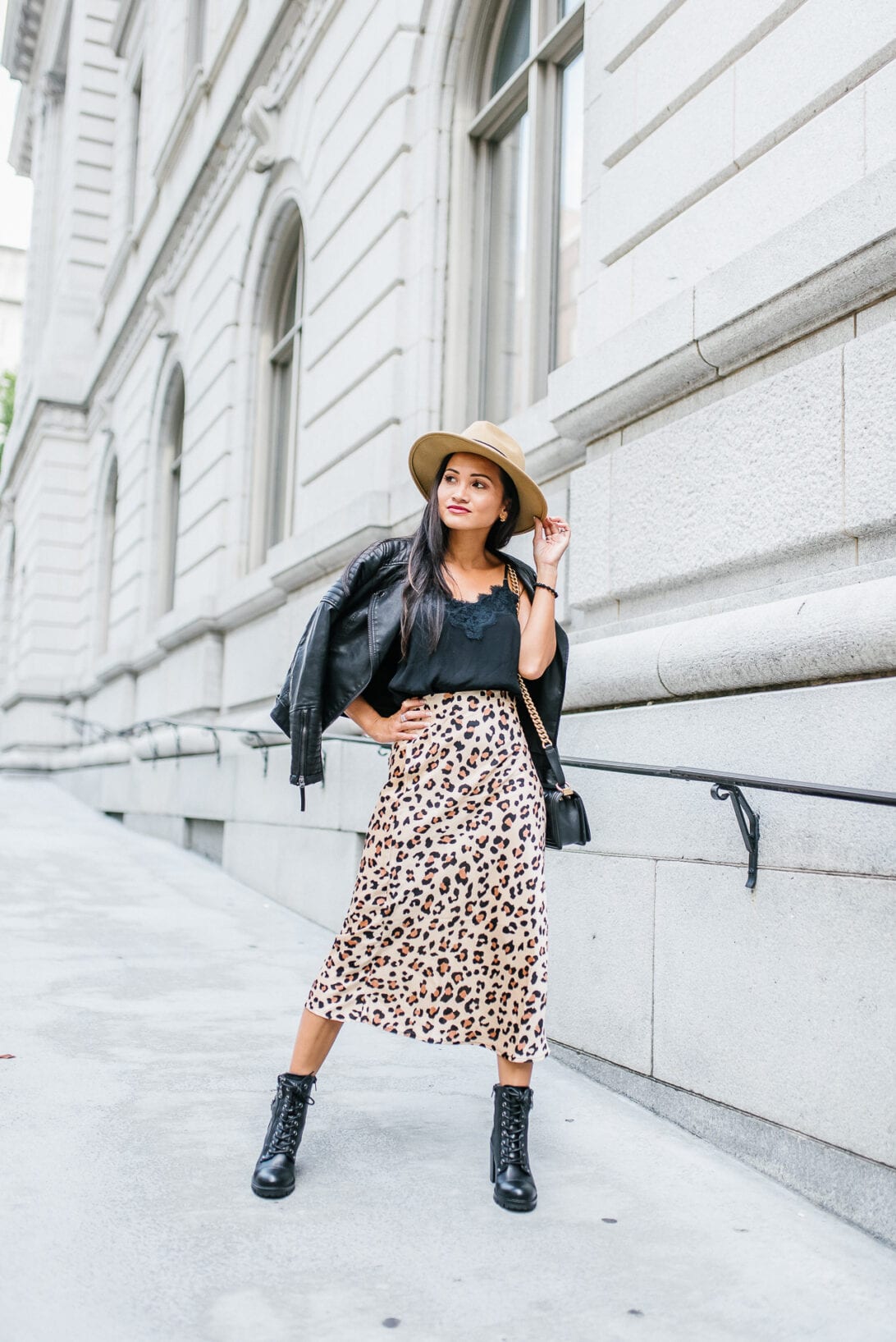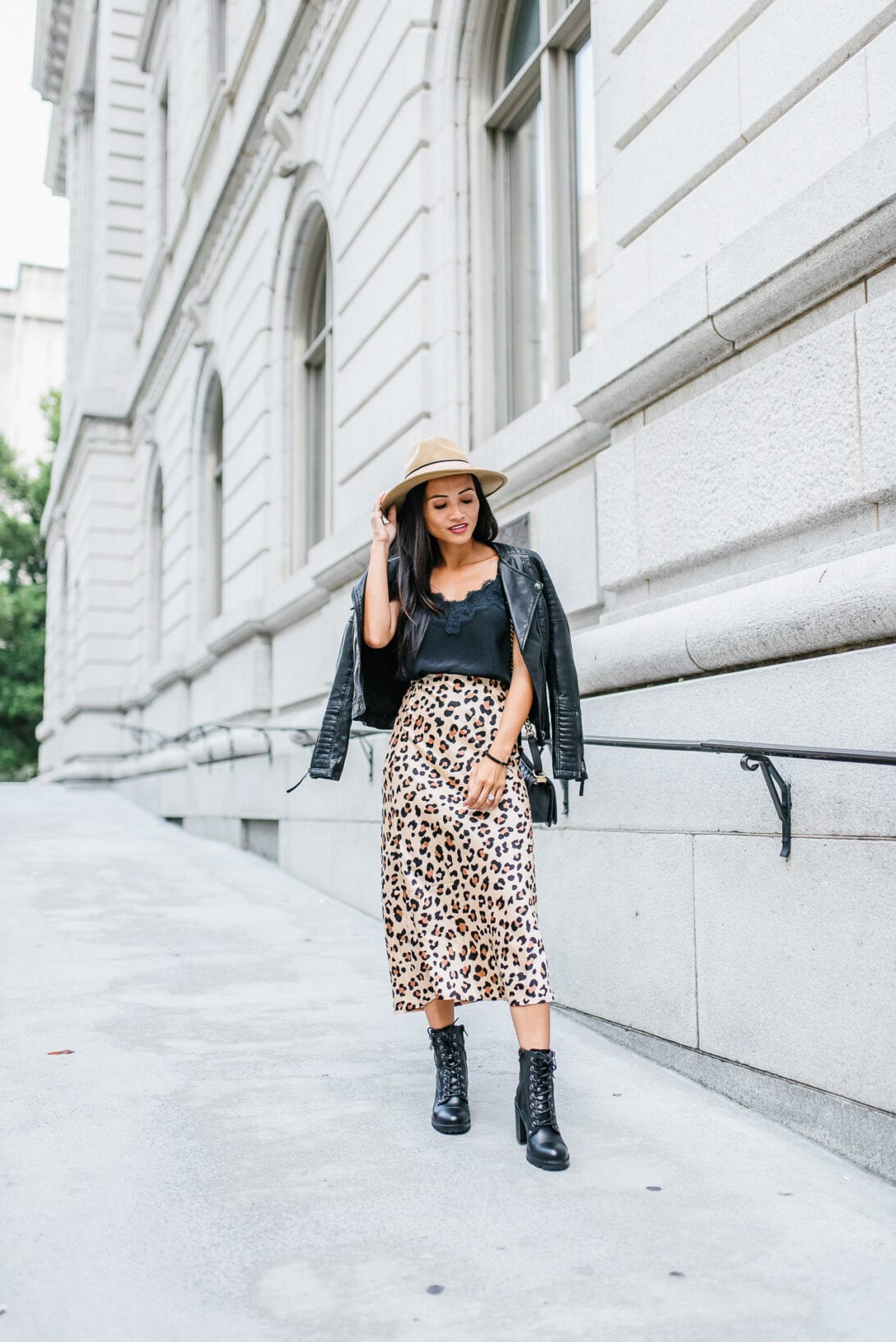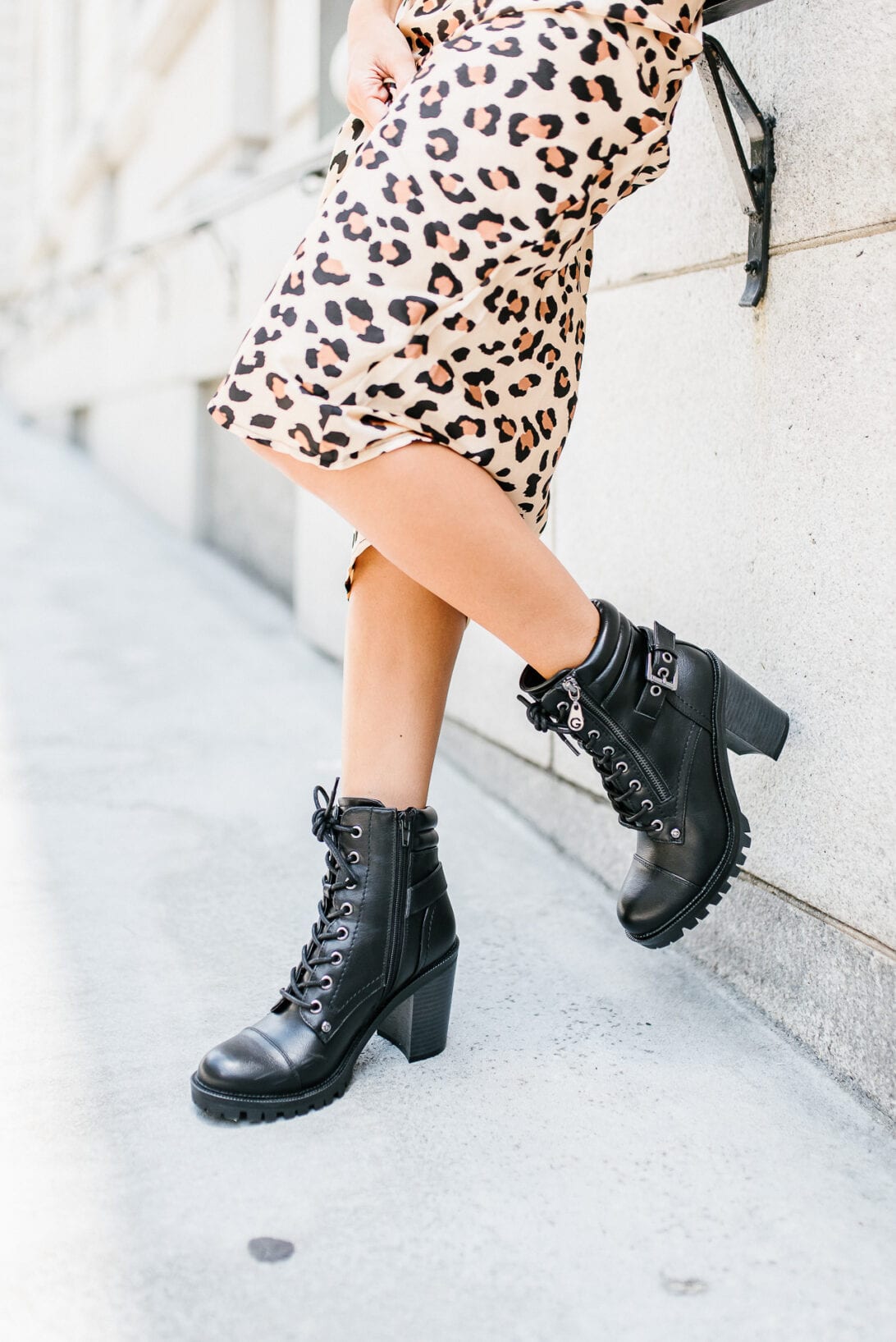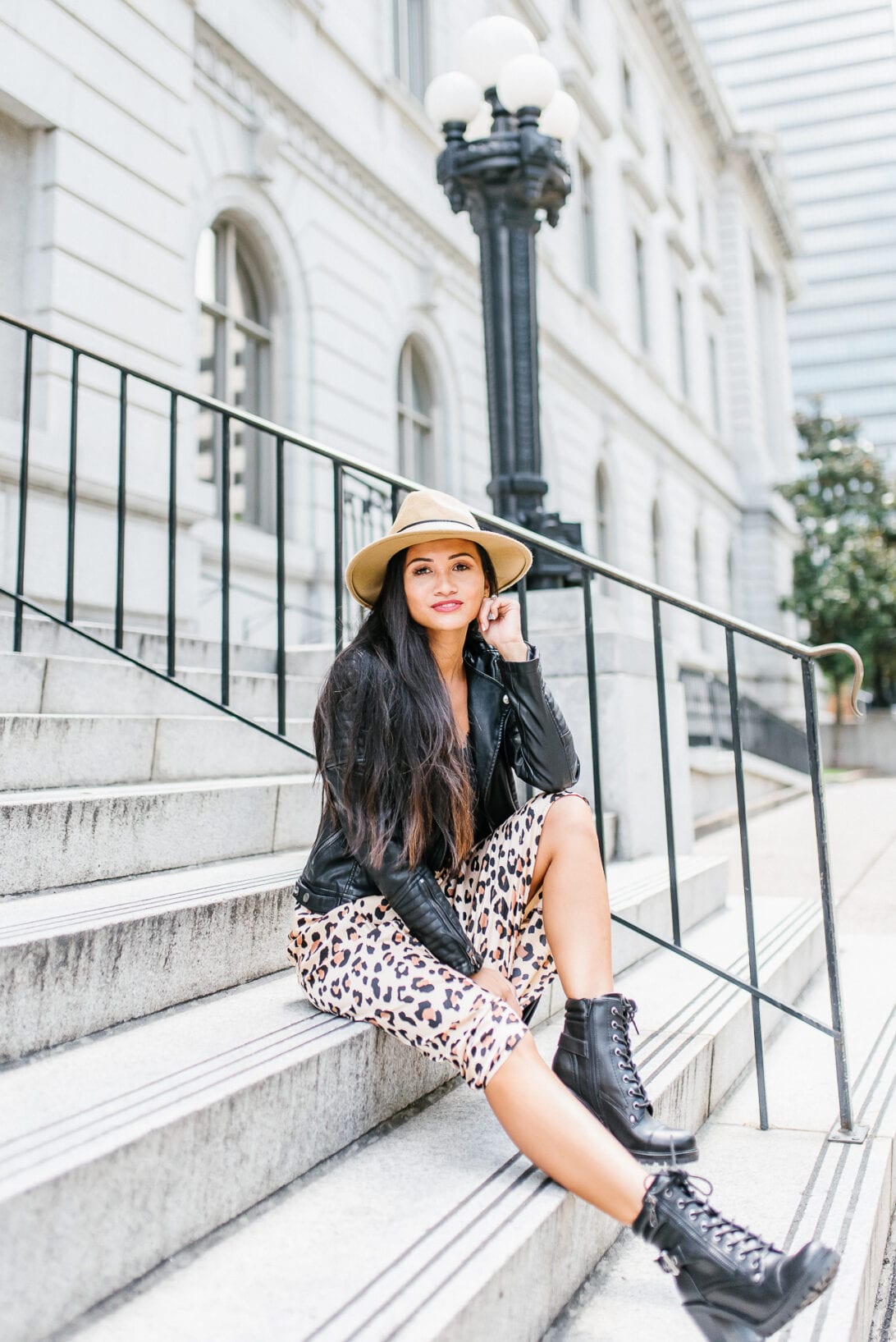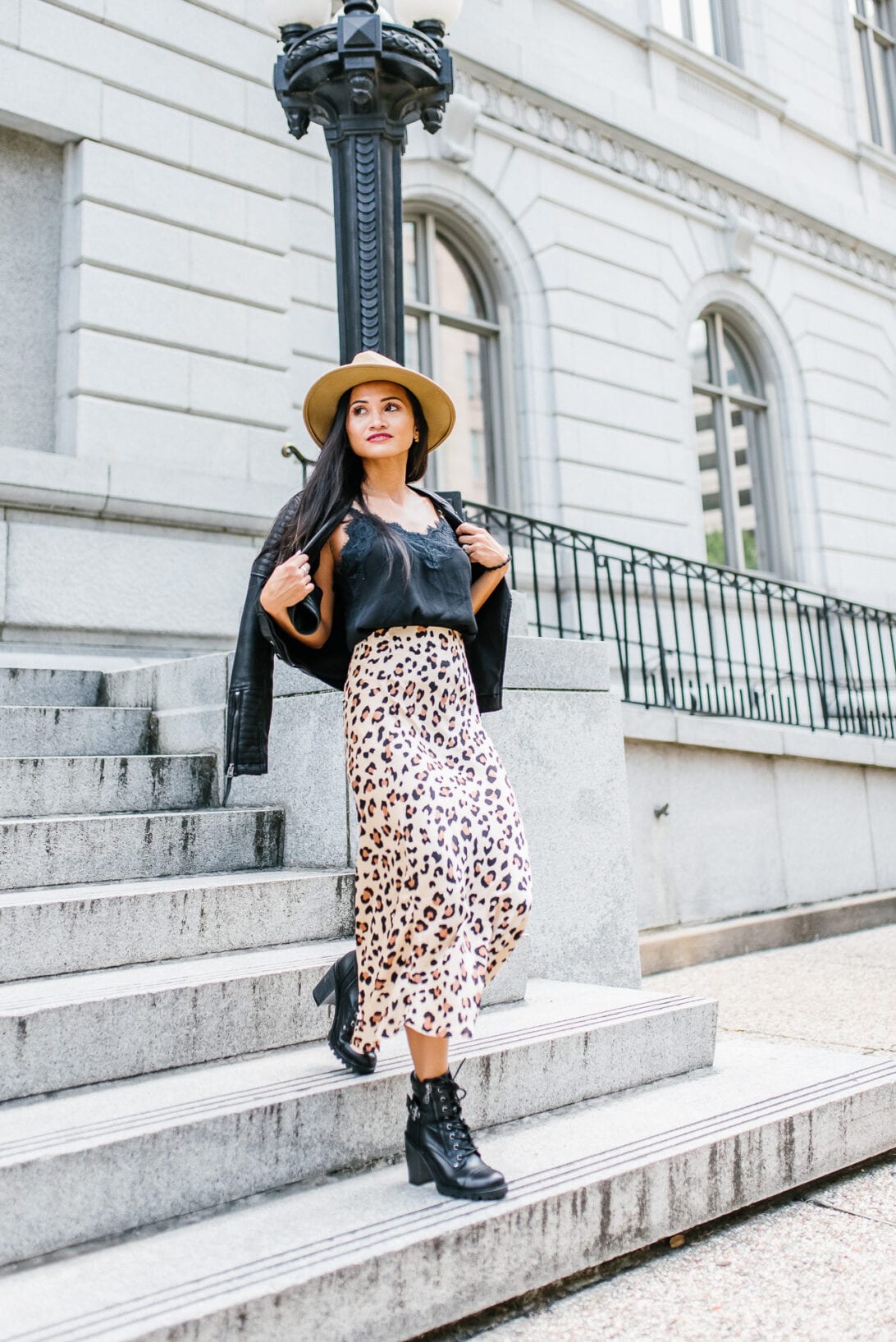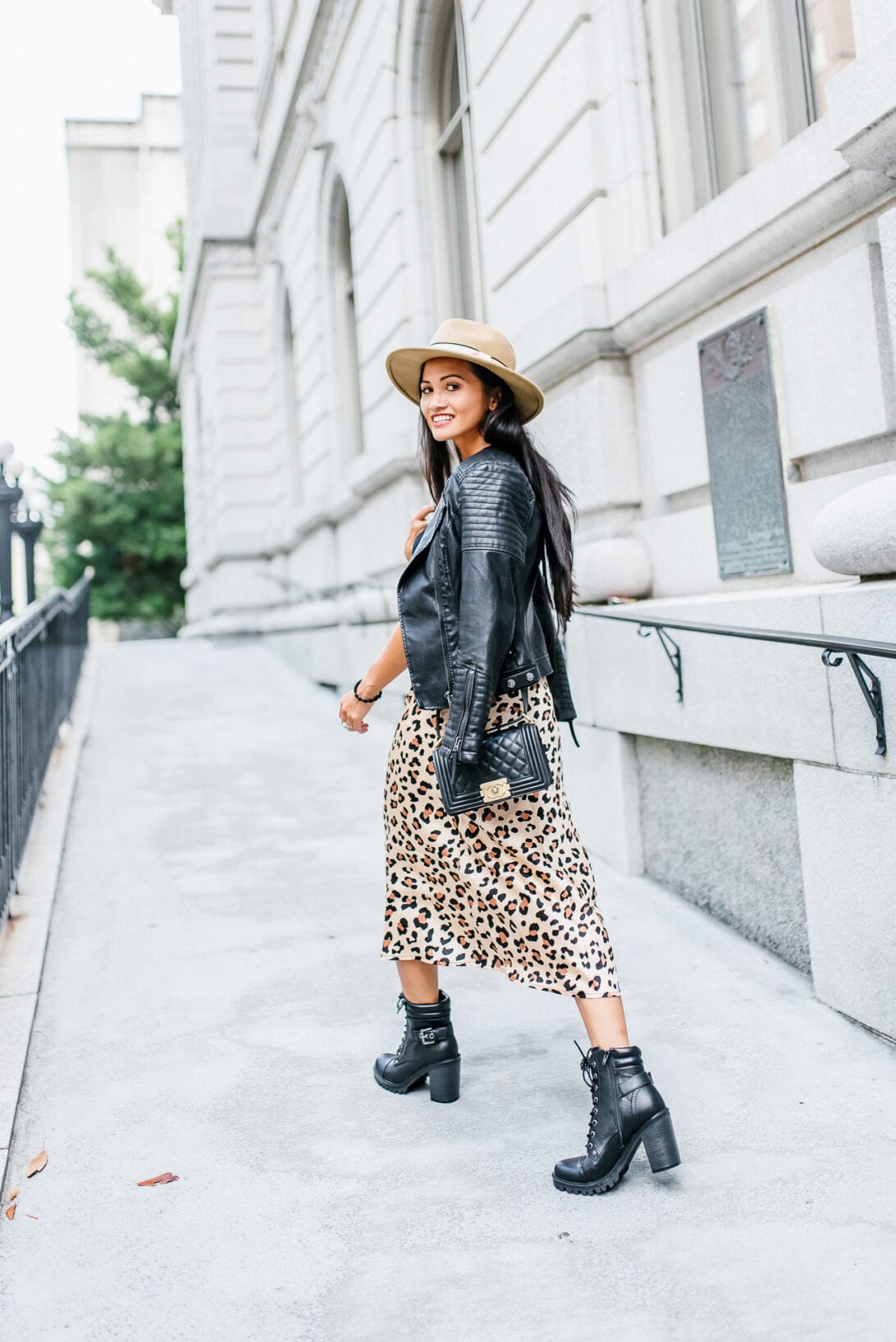 SHOP THIS OUTFIT:

A good leopard midi skirt is perfect for a more casual edgy look like how I have it styled here, or you can easily add heels for a more dressy look, or a blazer for a work style look. But I'm all about a good edgy outfit for fall and paring it up with these black lace up boots for $60 adds just the right touch. My black Moto faux leather jacket is a staple of mine, and I got it for a steal here. I've had it for several years now and it's one of those closet staples that you will get tons of use of. If you are looking for a real leather jacket, I've linked one below! This fedora I found on Amazon for under $30, but I also found one that is similar at Walmart for $13! Fedoras are one of my favorite accessory for fall. You can easily recreate everything I am wearing, because every piece is under $1oo. Except my bag of course, however I did find a similar style for only $35! Check out my save vs splurge finds below!
SAVE VS SPLURGE:
I hope you found these tips helpful. Would you like to see more Save vs Splurge of outfits you can recreate at home? Let me know and comment below! This week we leave for our week long anniversary trip to Italy, so I'll be signing off the blog until next week! Thanks for stopping by!
P.S. Subscribe for weekly newsletters so you never miss a single post!
Photos by BanAvenue Photography