Thank you  Tom's of Maine for sponsoring this post.  As always all thoughts and opinions are mine alone. Thank you for supporting those who support this blog.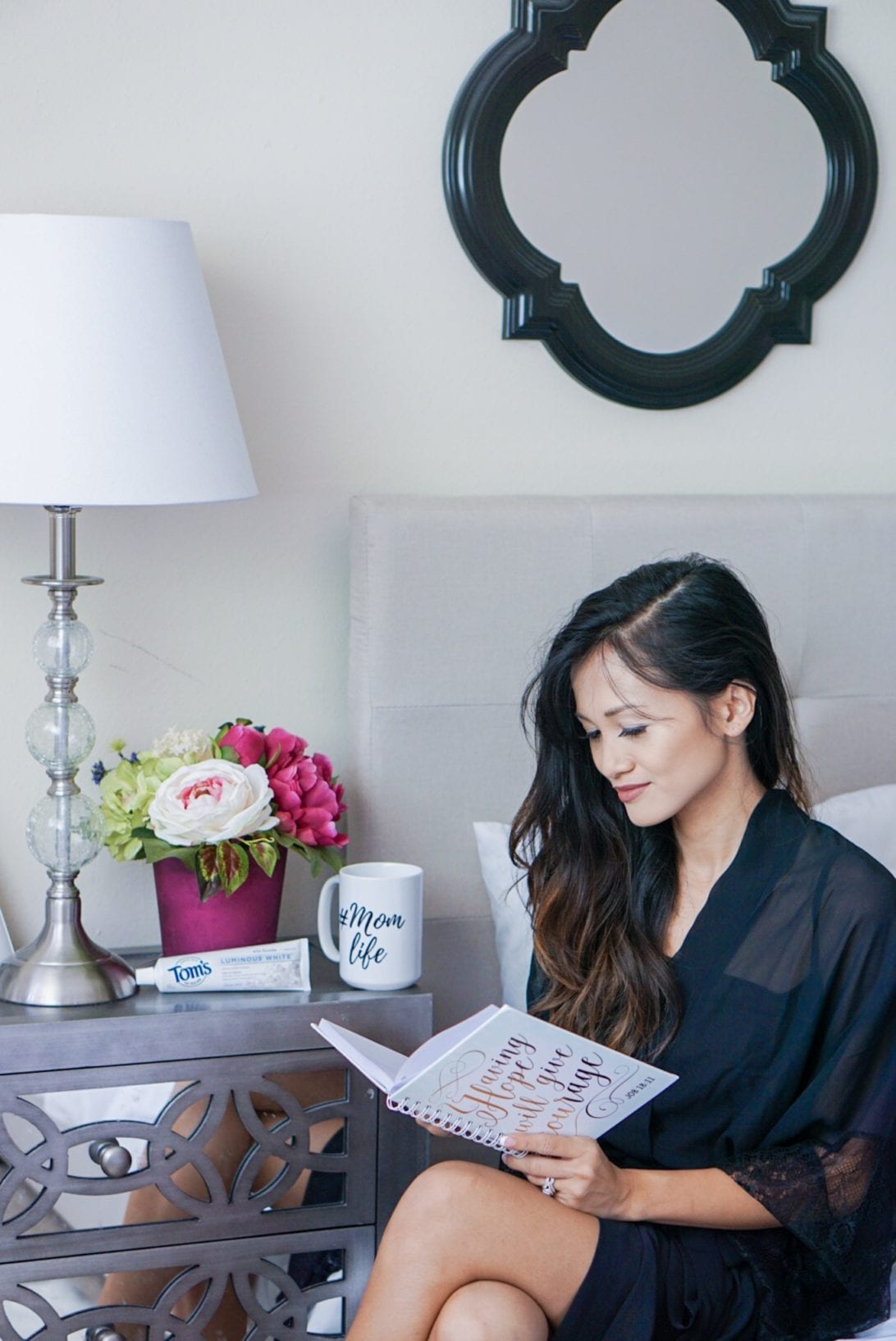 Hey everyone,
Hope you are having a great week. Let's just first preface by saying I am not usually a morning person. I am a hot mess mama usually running 5 to 10 minutes late to everything. But I decided I needed to make a change, because it was becoming stressful rushing to everything and not having my thoughts together before I started my day. So I am sharing some tips that have helped me have a positive start to my day. Today I teamed up with Tom's of Maine to share 5 morning habits to start your morning right.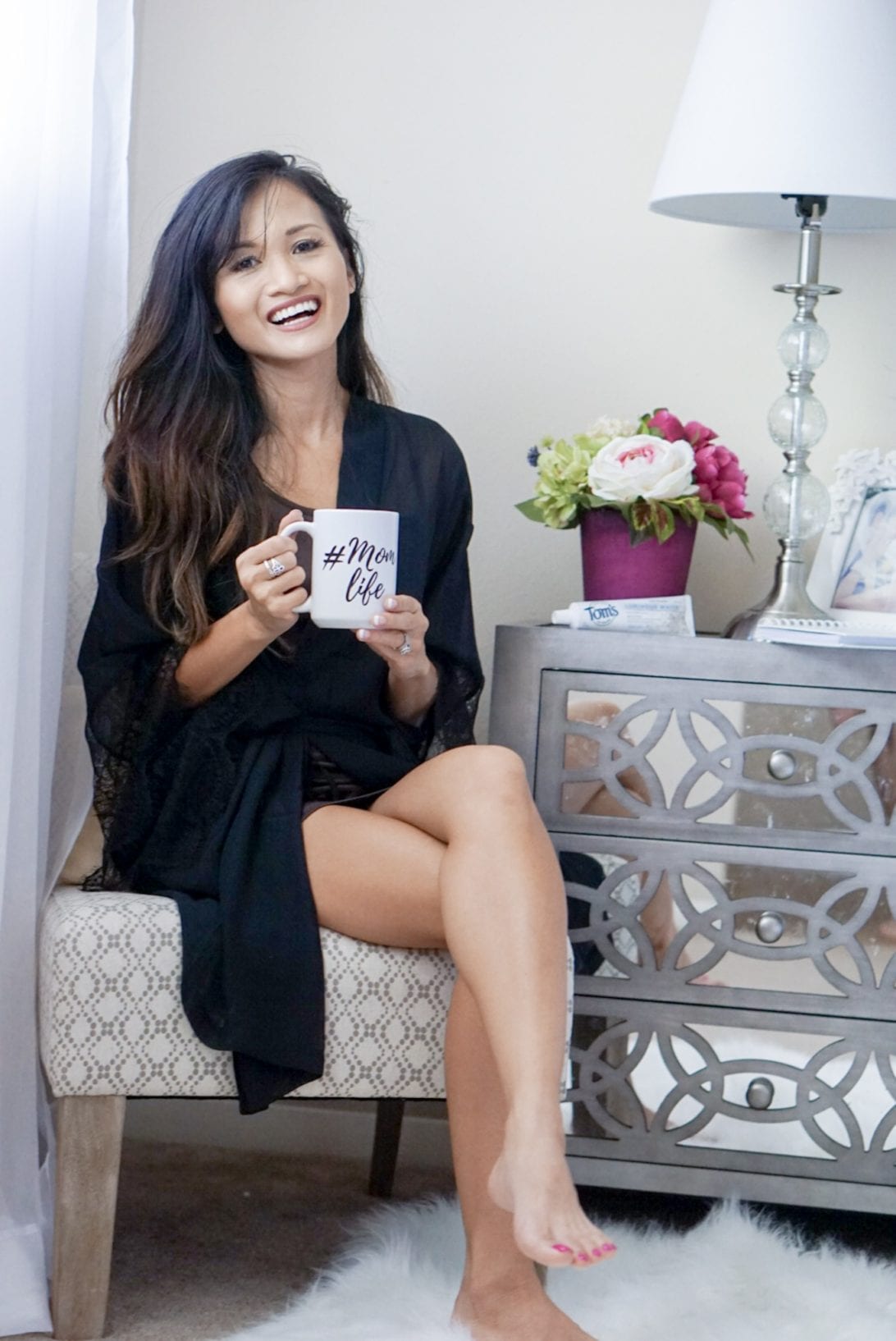 1. Wake up early
 Usually my mornings consist of me waking up to my son jumping on me and telling me he is hungry. But every time I can actually wake up before him, it helps me think clearer and not feel like I am in a rush. I can actually have some quite time to think and plan my day without the distraction of my little guy.
2. Read or think something positive 
Do you have a journal, bible, or even a positive affirmation book that you can read whether it be a quote or a passage to get you on the right foot? A simple positive thought can help start your day off right. Even if it means watching cute panda videos first thing in the morning. As long as it can bring a smile to your face.
3. Smile 
Did you know smiling releases the feel-good neurotransmitters dopamine and endorphins? This means that by smiling first thing when you wake up you'll be starting your day in a better mood. I know as a mom I drink more coffee than I should and sometimes I worry about my pearly whites. But don't be self conscious about your smile when you use Tom's of Maine toothpaste. Luminous White™ is Tom's of Maine's most advanced whitening toothpaste ever. I've been using it and I love it. It is safe for everyday use, made up of biodegradable or mineral-derived ingredients, there are no artificial flavors, colors or preservatives, and it is gluten free.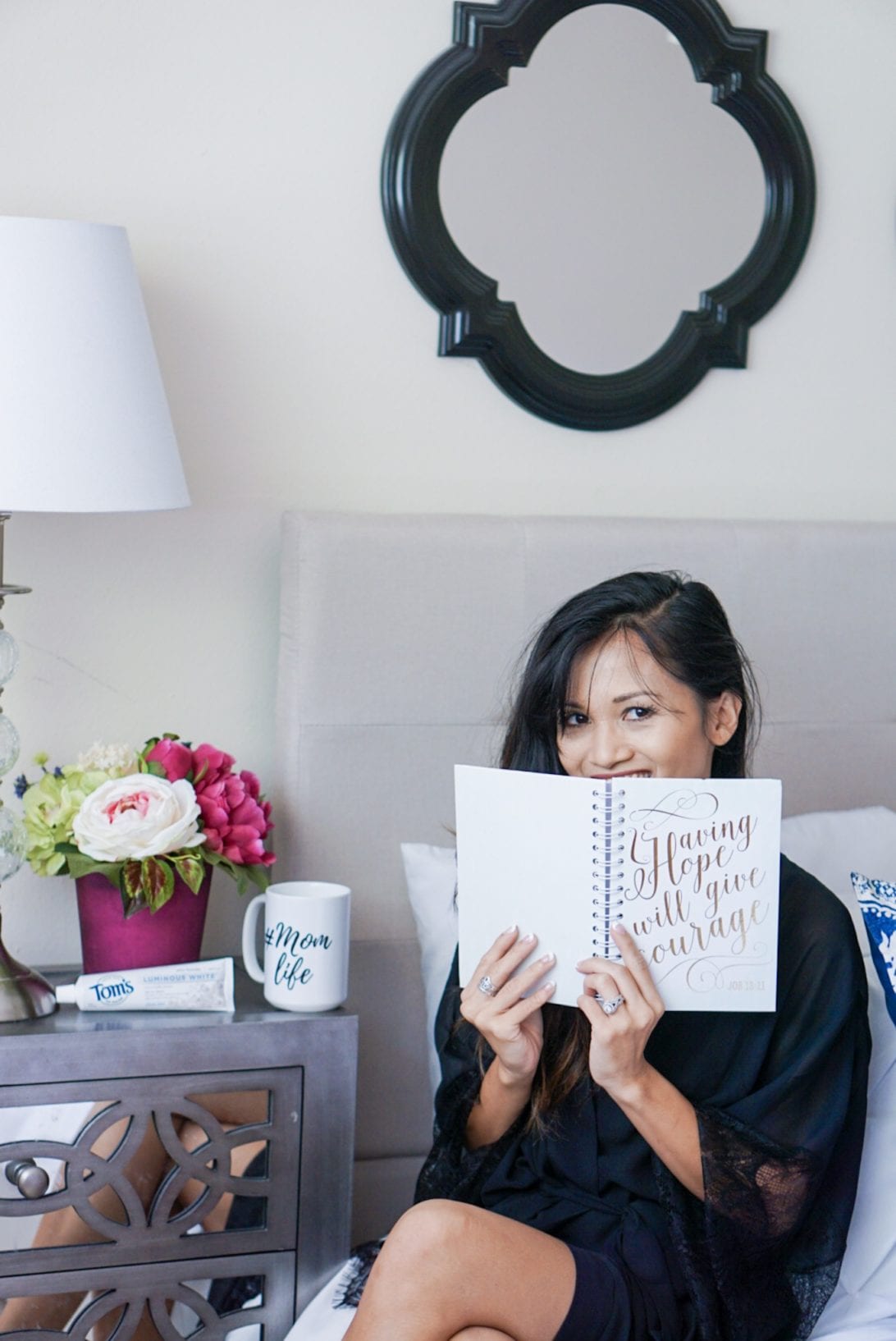 No need to hide your smile when you have Tom's of Maine Luminous white toothpaste!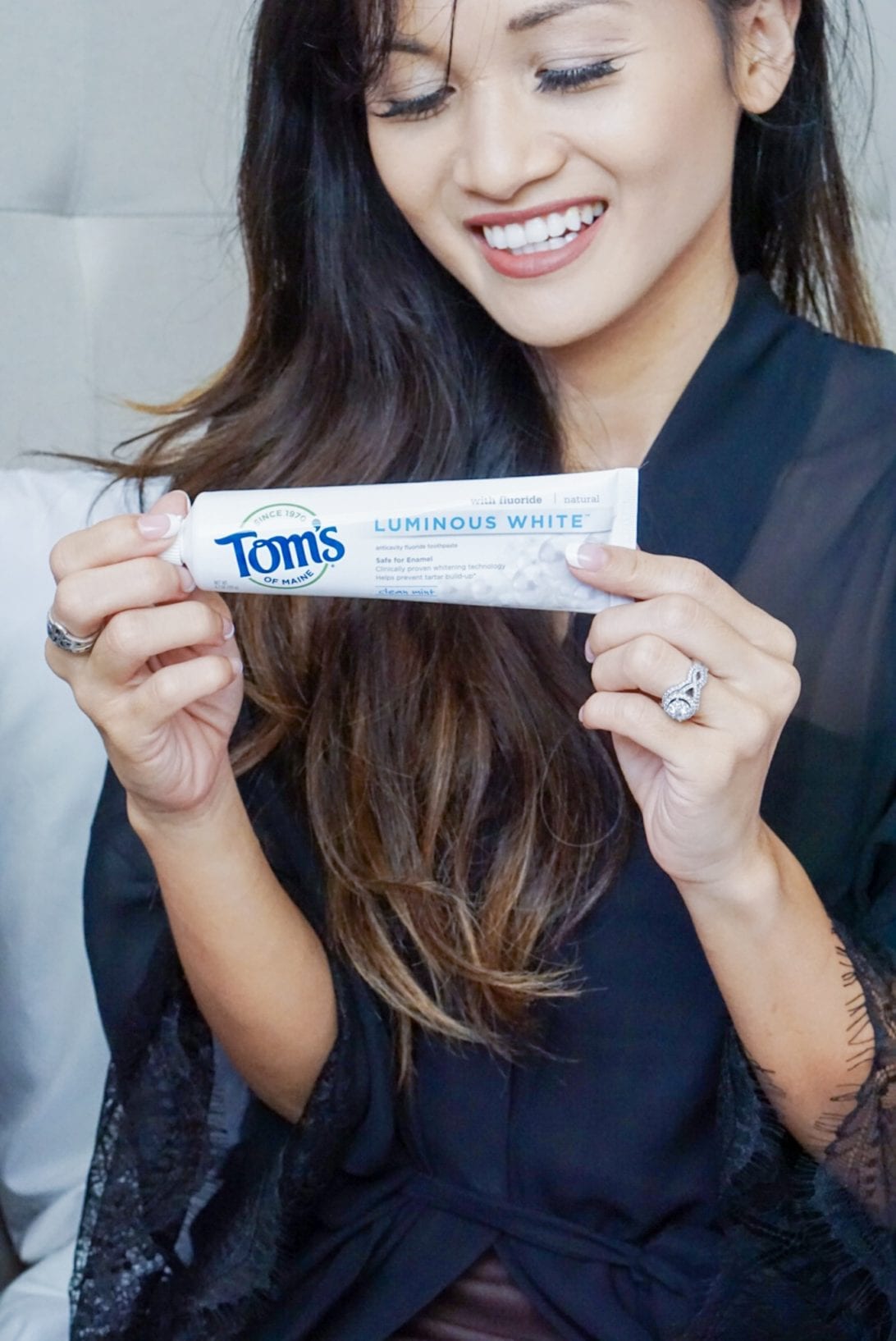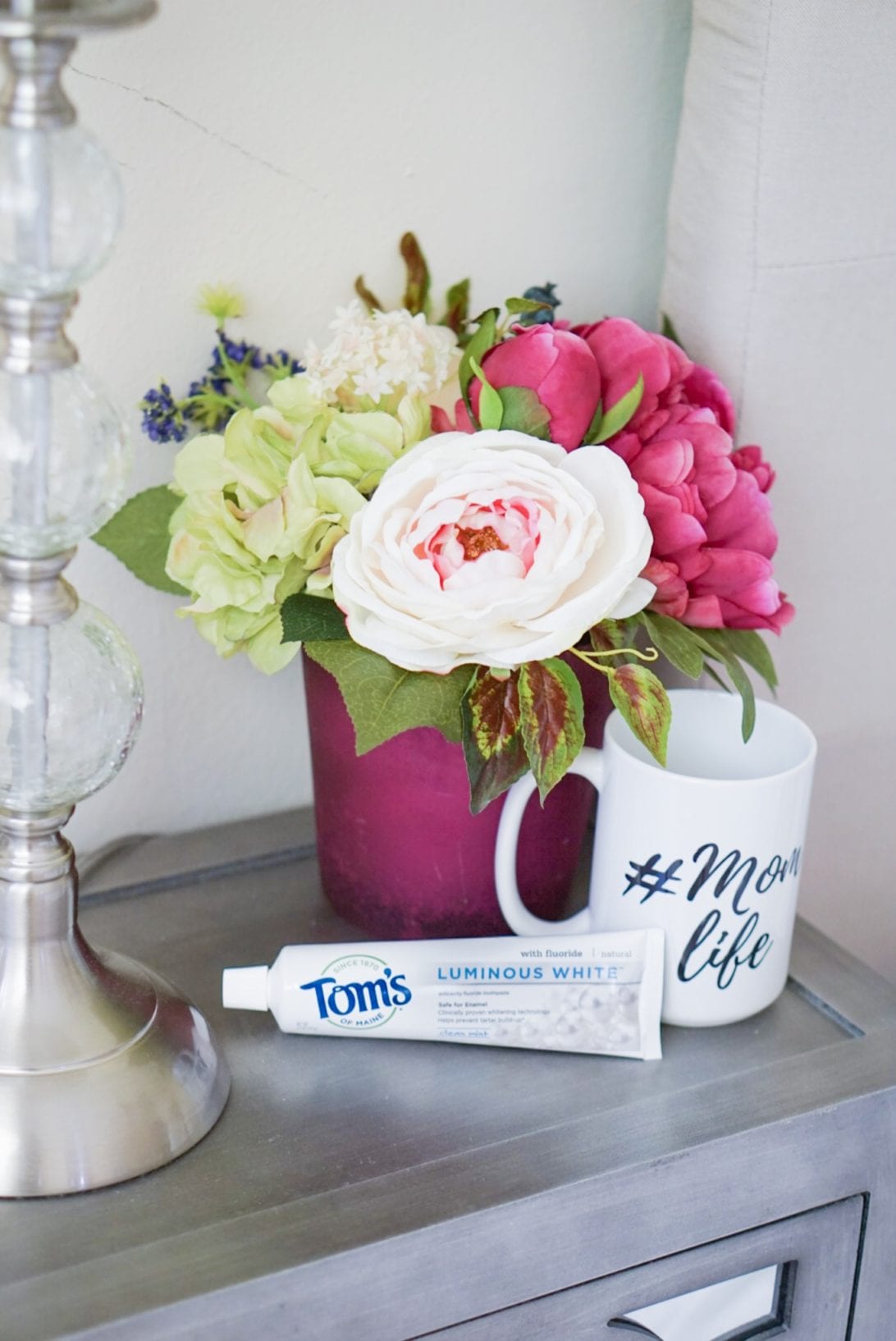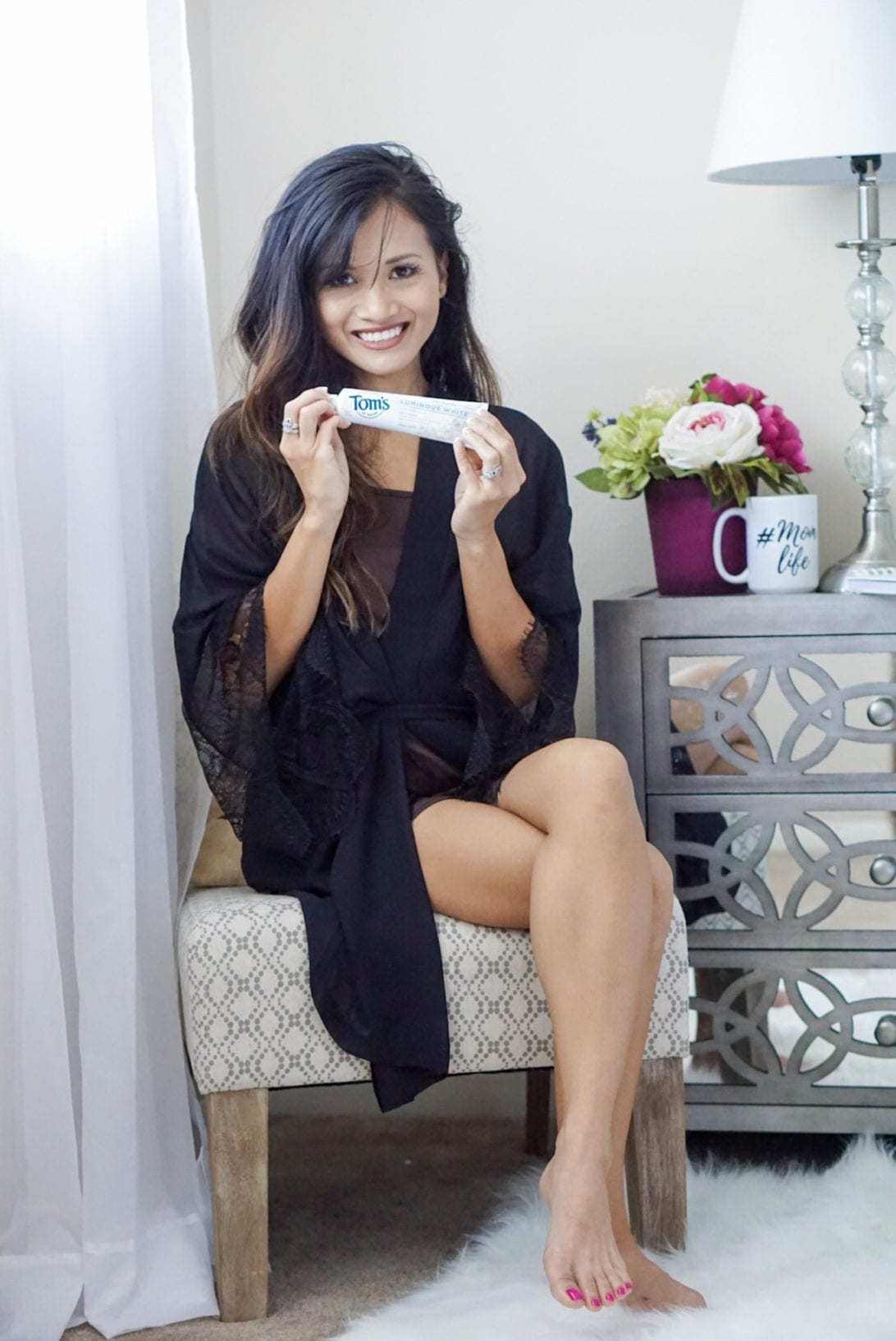 4. Eat a healthy breakfast
I am a big believer in starting off your morning right with a good breakfast. It really does make a difference when you eat or don't eat. Plus if you are a mom like me sometimes it's the only meal you eat when you are on the go 24/7.
5. Get moving 
Whether you like yoga, stretching, running, or hitting the gym, getting your blood pumping and your body moving will release endorphins that make you feel great! Sometimes it takes as little as a 10 minute routine, or if your like me I like a good hour to have some alone time at the gym. It really does make me feel better even though I dread going every day. Sometimes the hardest part is just getting to the gym.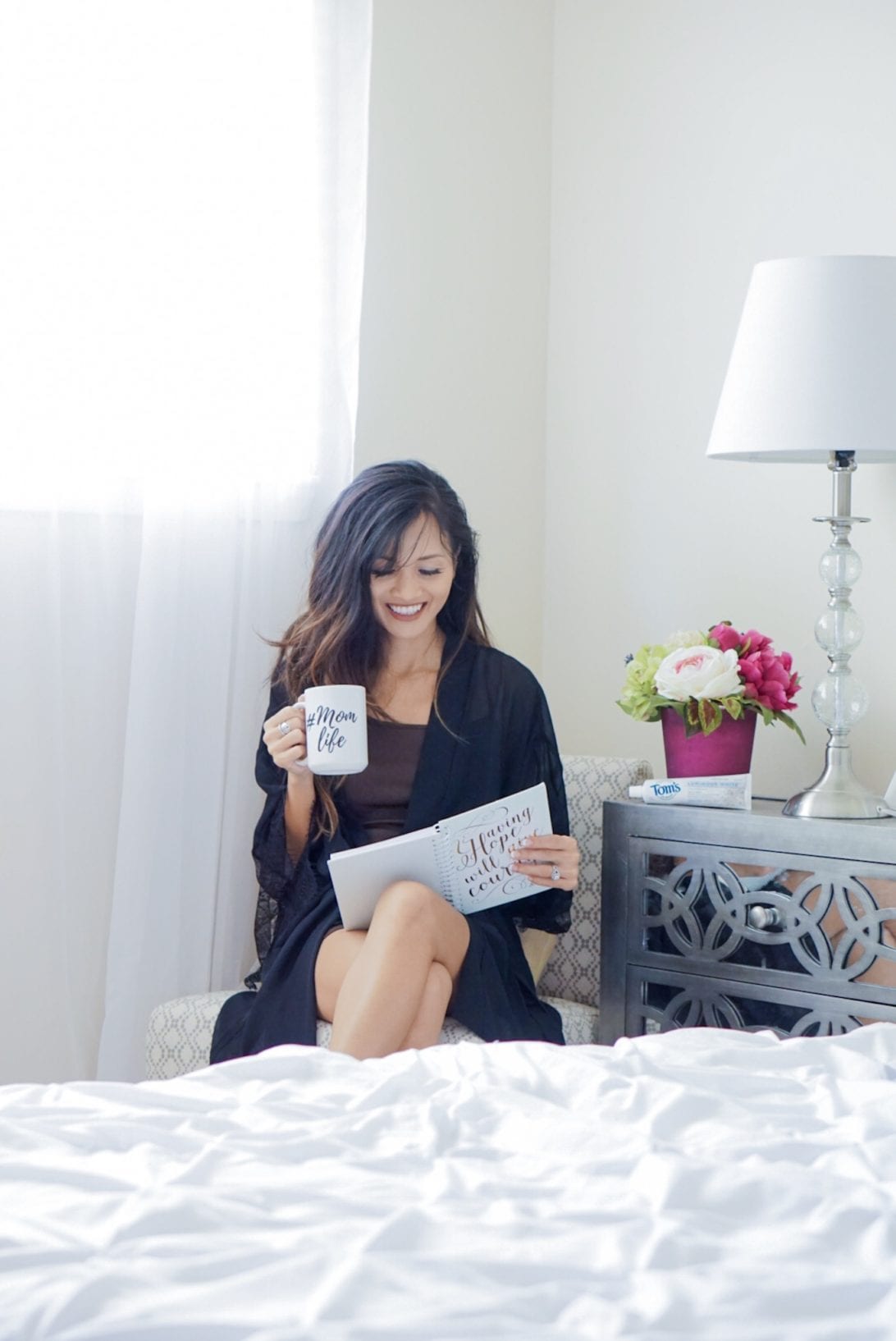 I hope these 5 Morning Habits to Start Your Day Right help you have a positive start to your day. And if you are looking to keep your Pearly whites white make sure to check out Tom's of Maine Luminous white toothpaste. Because there is no better way to start your day than with a smile!Have a great day everyone!
P.S. Subscribe for weekly newsletters so you never miss a single post!