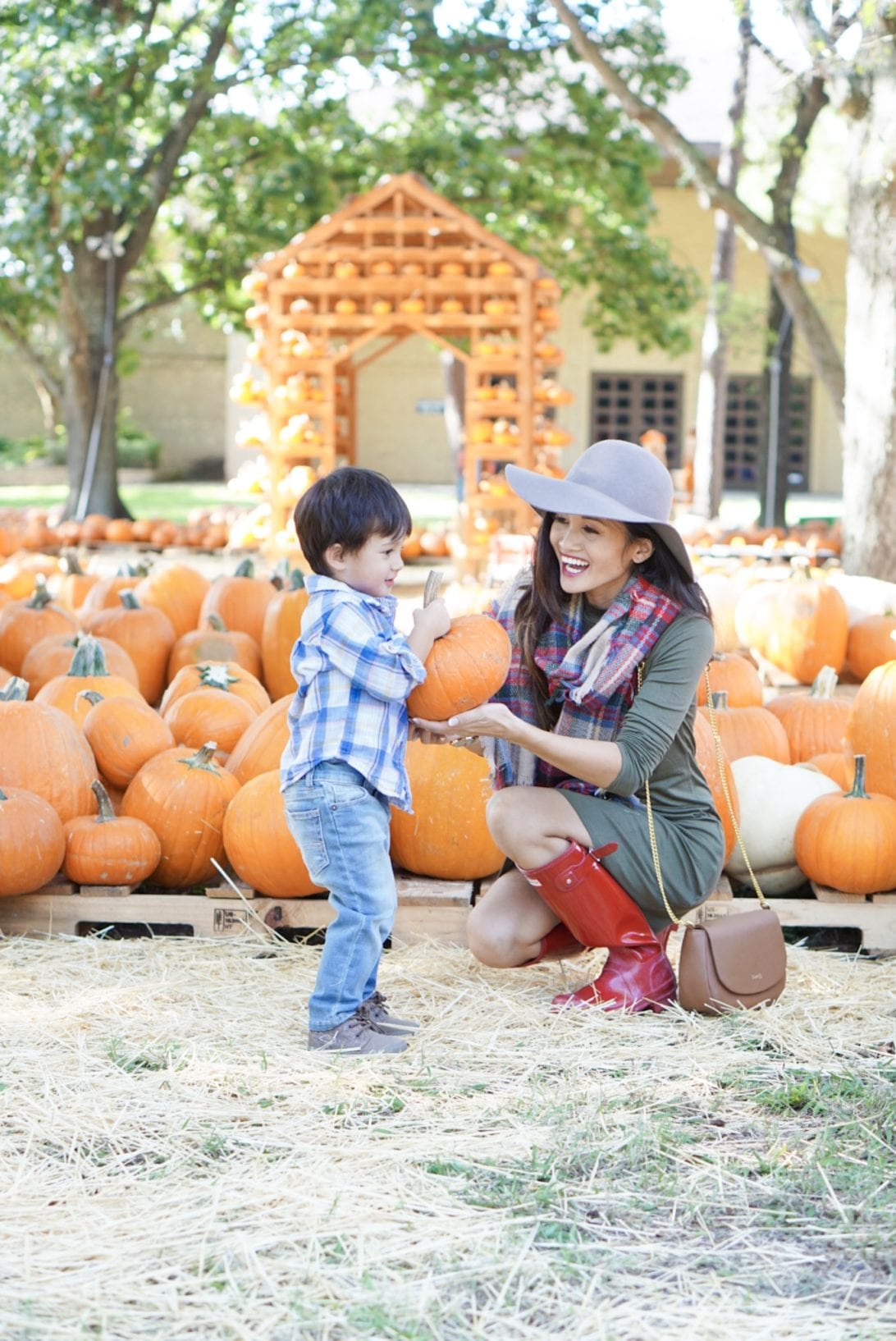 Hey guys,
Can you believe it we are already half way through the month! I am so excited for all the fun Fall activities we are having this month. But I am even more excited to be sharing it with my little man. I love this stage we are in. I told my husband for the first time in I finally feel like I have this motherhood thing down and it feels so good. I am not one of those people where motherhood came easily. I was never fond of the newborn stage, but this stage has to be my favorite. It is a new adventure with my little man. I love watching him learn, and talk, and show me things from his perspective. I love his energy, his joyful spirit, and his sweet love for his momma. It honestly makes my day when he gives me all those sweet kisses and hugs, and tells me "Momma thank you so much," for the little things like getting him a cookie or taking him to the pumpkin patch. He melts my heart every day, and I am so thankful to be his momma. There truly is something special about being a boy mom, and I wouldn't want it any other way. Today I am sharing our fall checklist and the things we look forward to doing this month.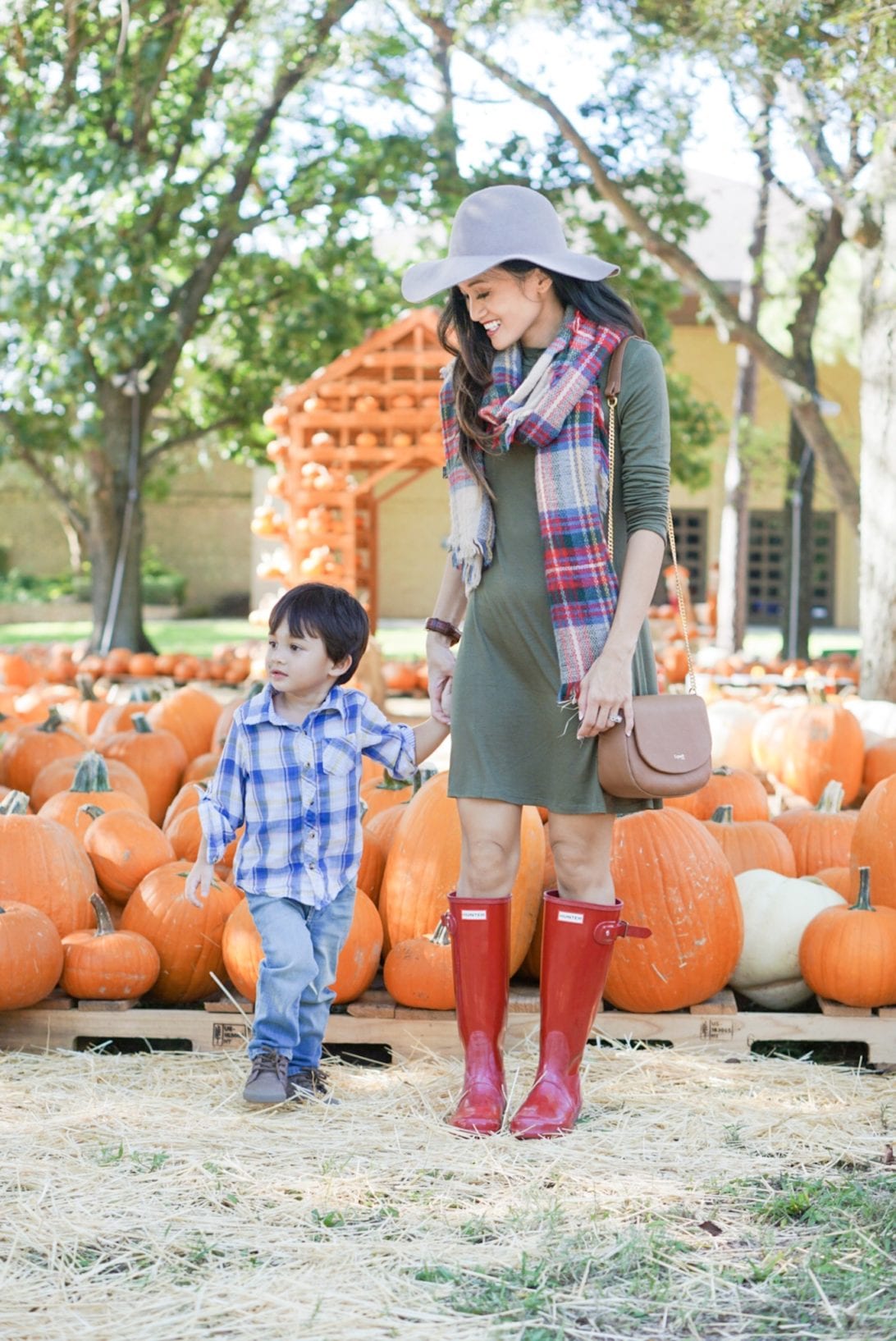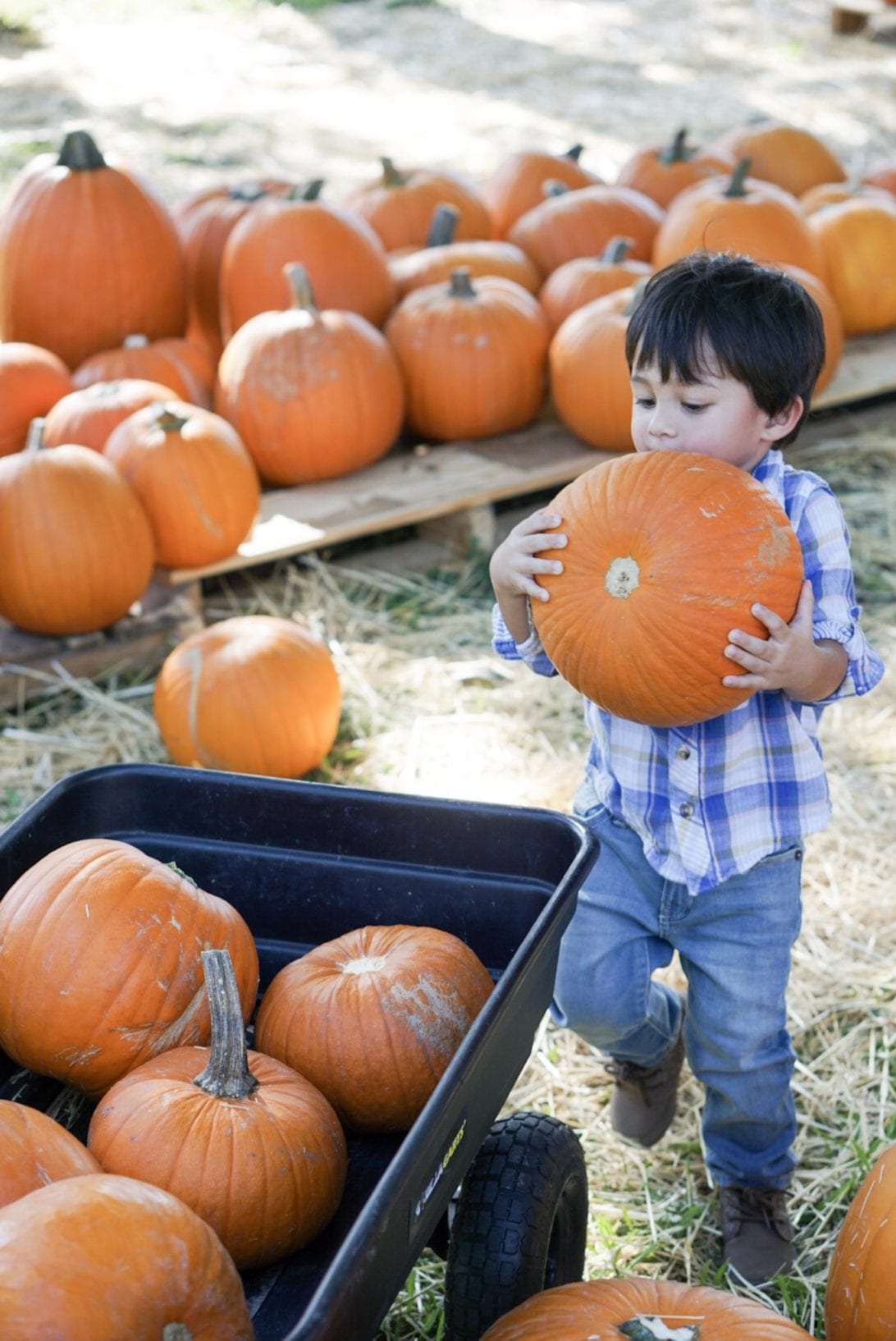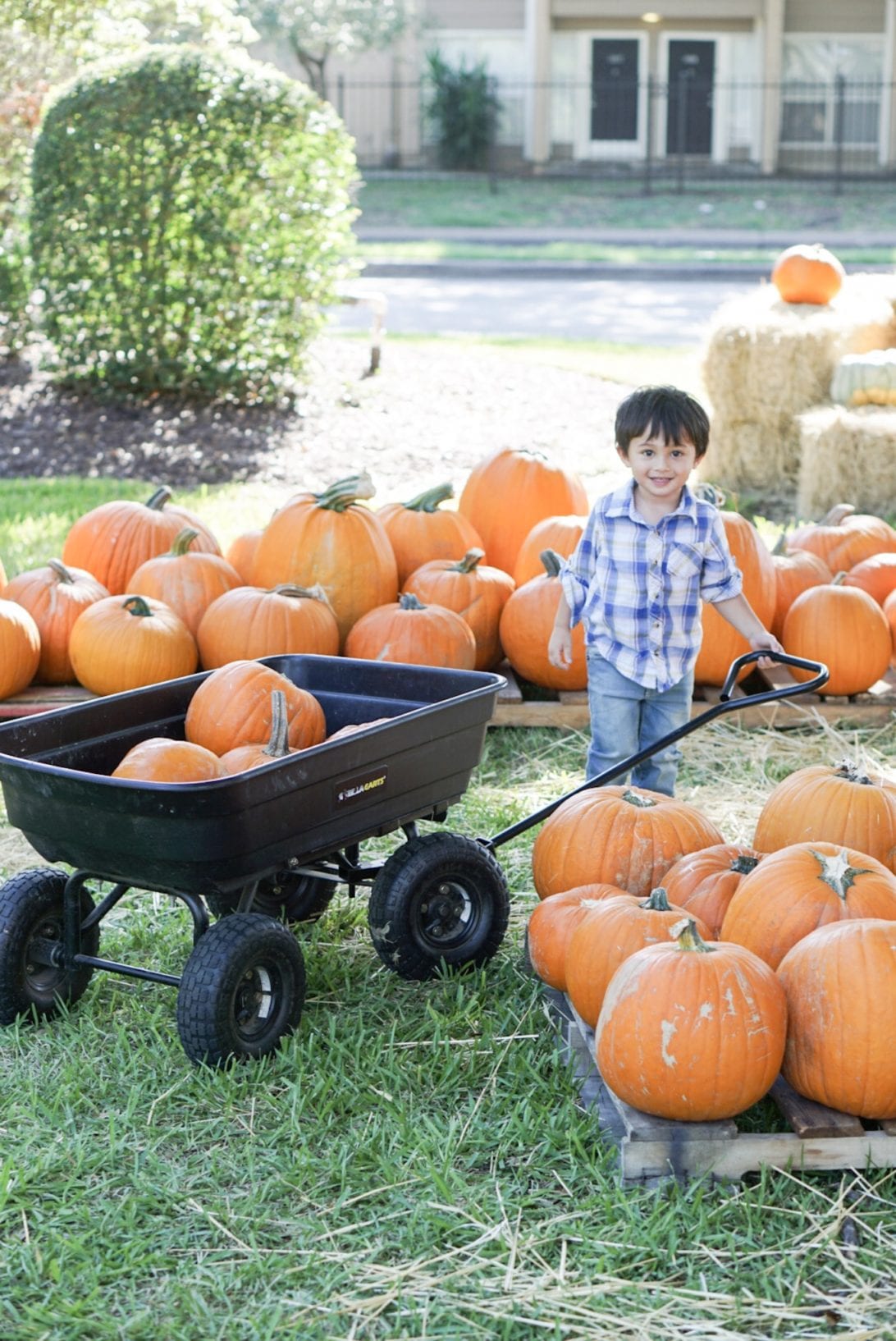 1. Pumpkin Patch – This year we are doing it a little different, and staying local at our neighborhood pumpkin patch. I love not having to deal with crowds, getting to take pictures without sweating in the hot sun, and not having to worry about driving an hour away to visit a pumpkin patch. The Clear Lake Methodist church where Jayden went to MDO last year has the best pumpkin patch in the area, and the cutest little photo opportunities.
2. Zoo Boo – We invested in the zoo membership because Jayden loves going to the zoo. We go every month, and this will be our first time going to Zoo Boo. I cannot wait to go with Jayden to the zoo! Hopefully the weather will cool down so it won't be so hot outside.
3. Museum of Fine Arts  – Did you know Thursdays a free at the Museum of Fine Arts in Houston? Since we are in Houston every Thursday for Jayden's swim class its a perfect indoor play date activity.
4. Make something "pumpkiny" – Lol I have to keep this generalized because it honestly depends on how crafty I feel. I know we will be decorating pumpkins this year but maybe I might get little brave and cook something with pumpkin in it.
5. Take Halloween family pictures – This is the first year my husband is actually off for Halloween so we have something extra special planned with our costumes this year. My husband isn't into dressing up, but this year I let him choose what he wanted to be and we worked our theme around it. Lol can you guess what he wanted to be? Here are some clues, its big, blue, and has sharp teeth. You can see last years Halloween costumes here.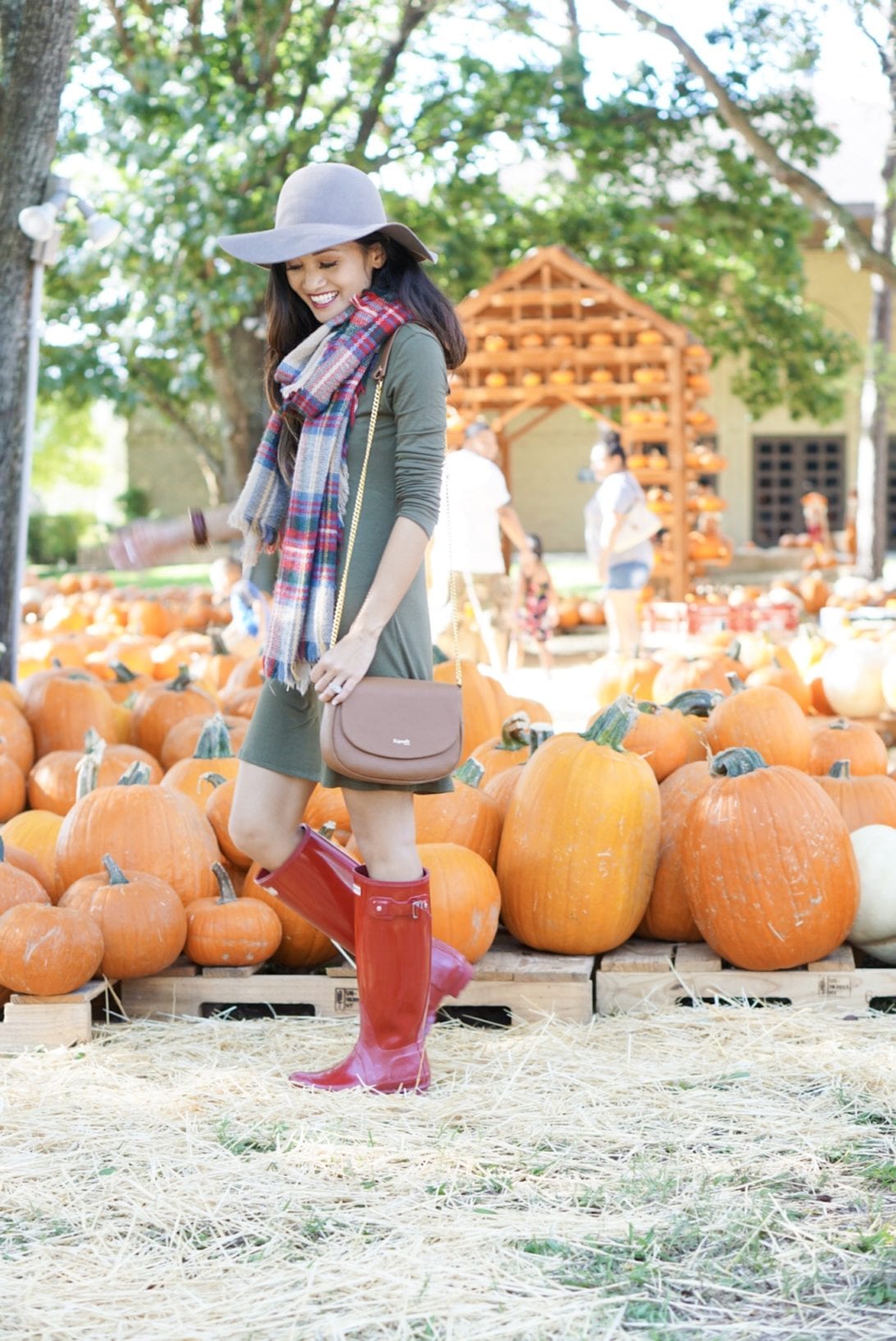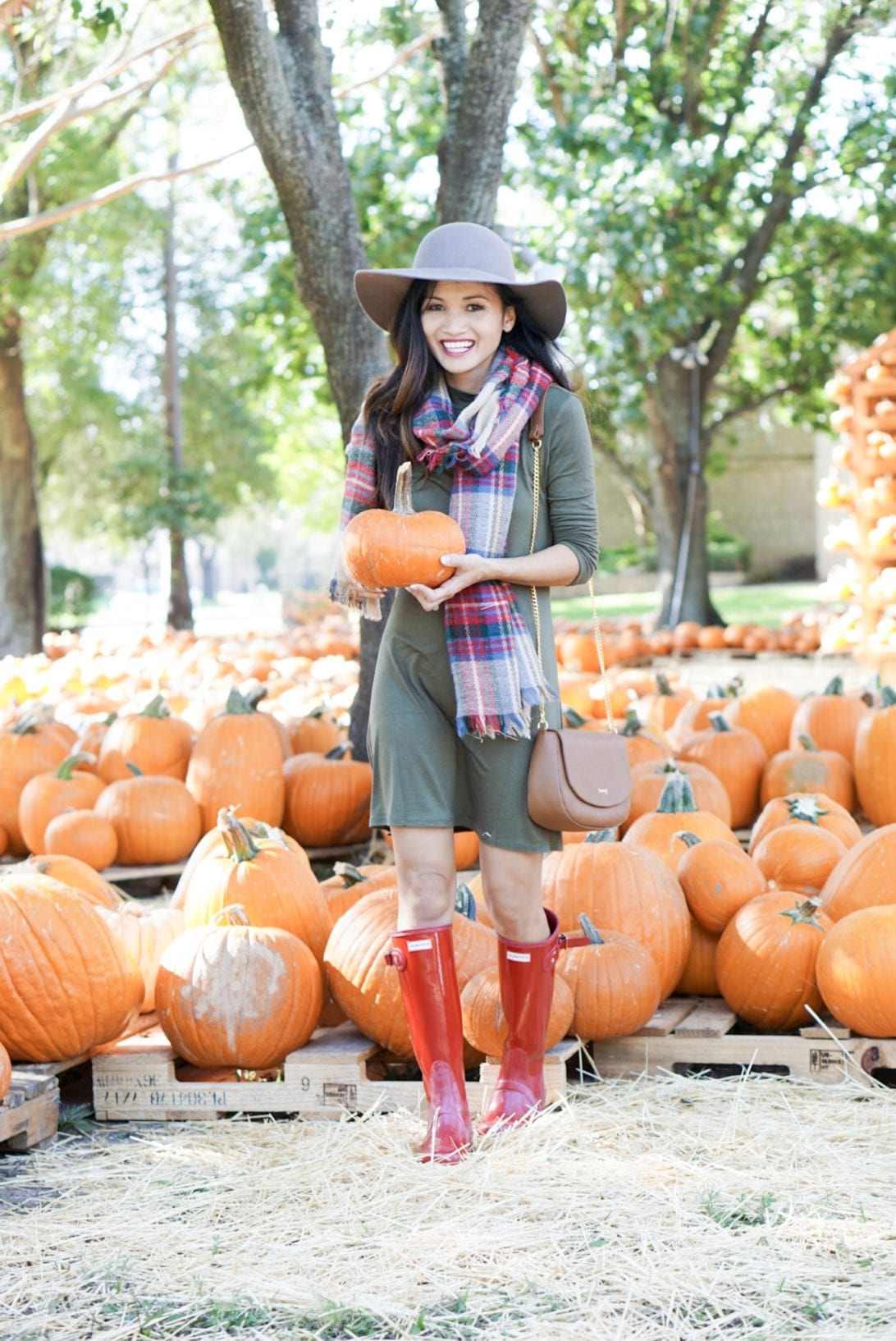 SHOP THIS LOOK:

I love this casual long sleeve swing dress I bought for $10! Can you believe it! I linked some similar styles above because I know this will sell out fast. When it comes to fall my must have accessories are hats, scarves, and a cute cross body bag. Oh and I forgot to mention you will be seeing more of these Hunter boots this season. I love how versatile they are and perfect for going to a pumpkin patch. If you want to see my full review of Hunter boots, check it out here.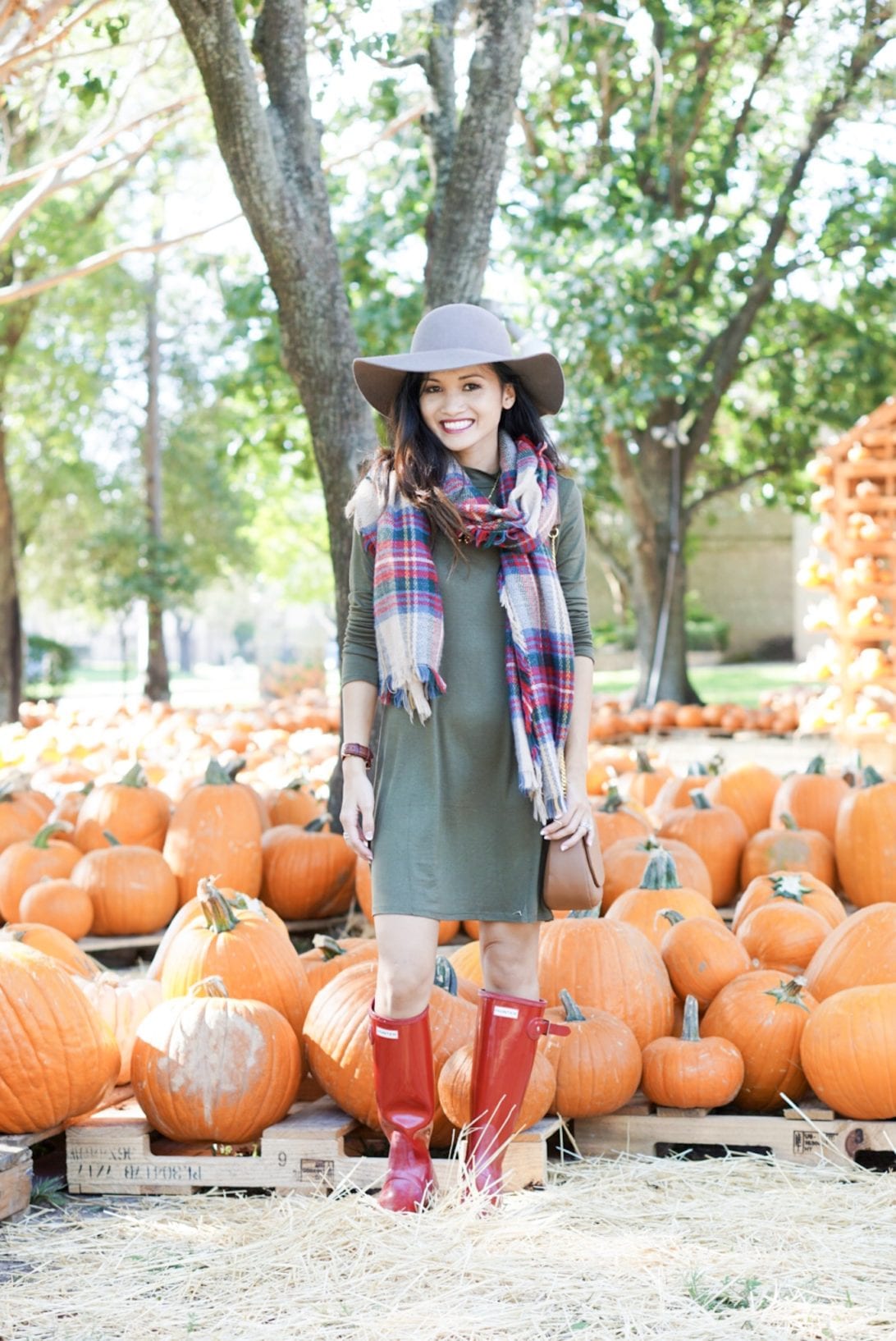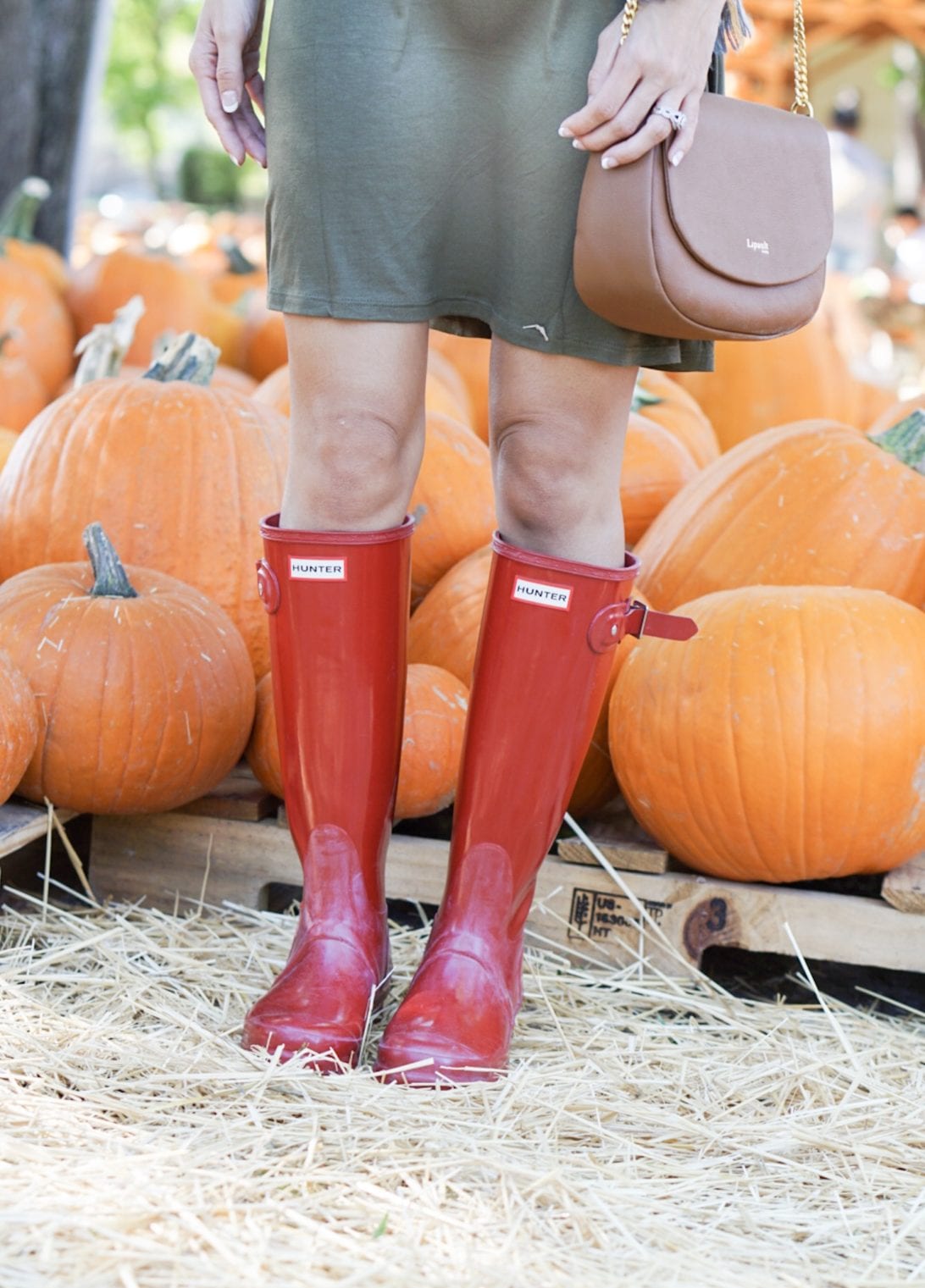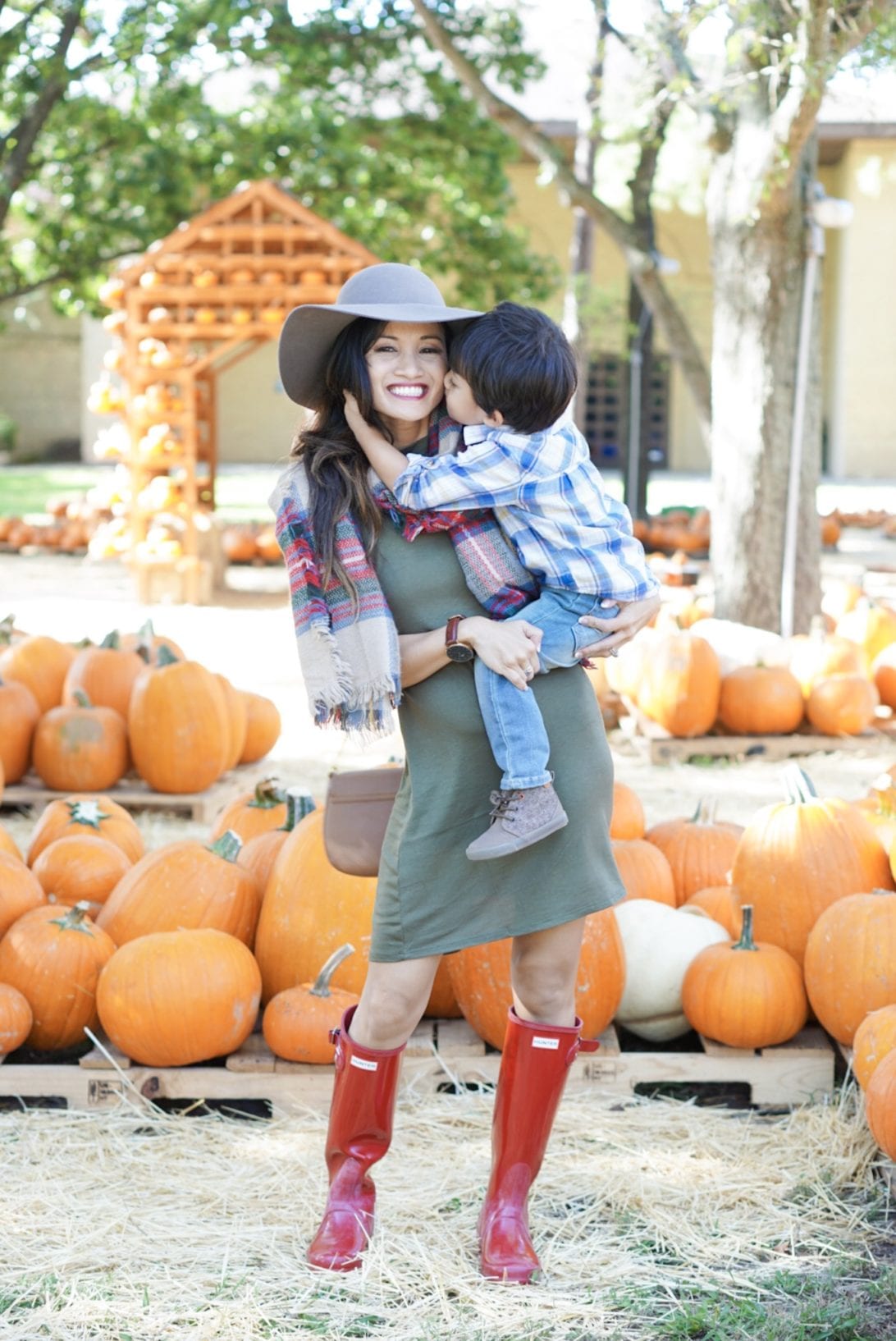 I hope you enjoyed this cute and casual look for the pumpkin patch and our fall checklist and the things I look forward to doing this month with my little man. What are some of your fall festivals you look forward to doing with your family?
P.S. Subscribe for weekly newsletters so you never miss a single post!