This week I am so excited to partner up with ShopStyle to donate a percentage of this post sales to Dress for Success, a nonprofit organization empowering women to thrive in work and life. Shop style will match my contribution dollar for dollar.  As a fashion blogger and as a business woman I know how important it is for women to be empowered with the right tools and education to be successful in the business world. Dress for Success is more than just clothes donation, it's a non profit that teaches and gives women the right tools to strive and feel confident in the work place. I know for me confidence is more than just what I wear or how I look. Without the education and the life experiences I've had and without the right people their to support me through the challenges in my life I wouldn't be where I am today. Today I share with you my power outfit and what key pieces help me feel confident and ready to take on the world. I've posted links below for a similar look. Just a reminder every link you click on, and every purchase you make through this blog you will be making a difference through your donation.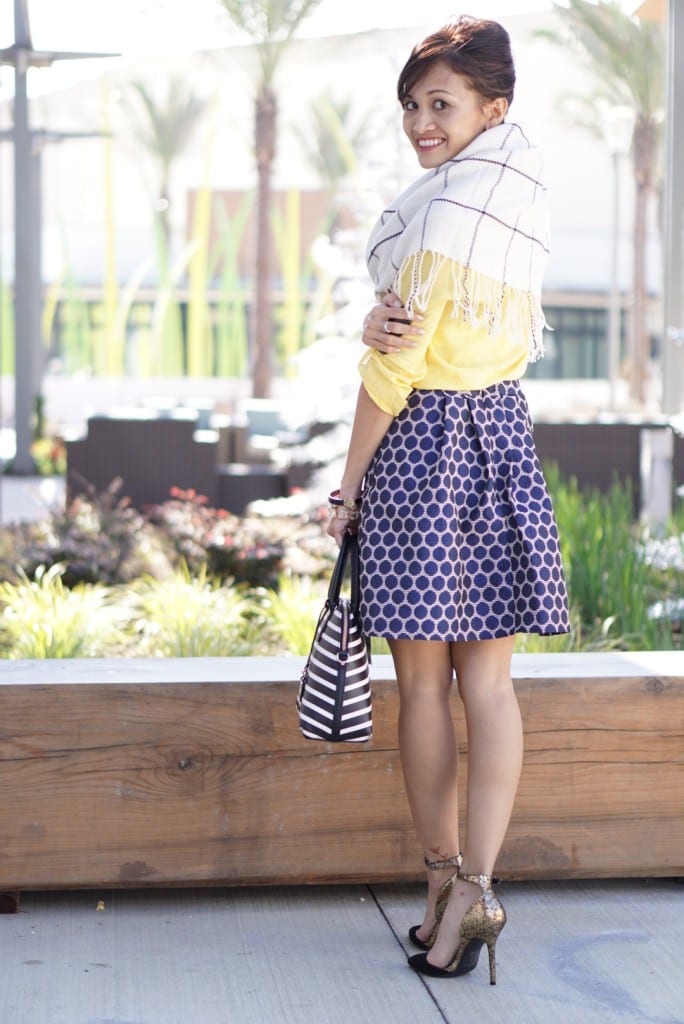 When it comes to dressing up and going out to conquer the day there's nothing like a great power outfit. My favorite color is yellow, and when I wear it it just makes my whole day brighter. I love this three quarter sleeve yellow blouse paired up with this customized skirt from Eshakti I wore from a previous post. This skirt is the perfect length and shape for my petite figure. Every woman needs a skirt that flatters their figure. I prefer a skater skirt over a fitted skirt because it gives me more dimension for my petite figure. I paired it up with these adorable and not to mention comfy strappy metallic heels to coordinate with my black and gold Kendra Scott earrings. Who says your heels have to be boring? I love spicing up a black heel with a little bit of gold metallic accents. I added this white and black scarf to keep warm in the colder weather and its a chic way to accessorize any outfit, plus it ties perfectly with my new Kate Spade purse. Christmas came early, and if you know me and my obsession with stripes, when I saw this I knew I had to have it! Thanks Santa for letting me take it out for a test drive before wrapping it under the Christmas tree!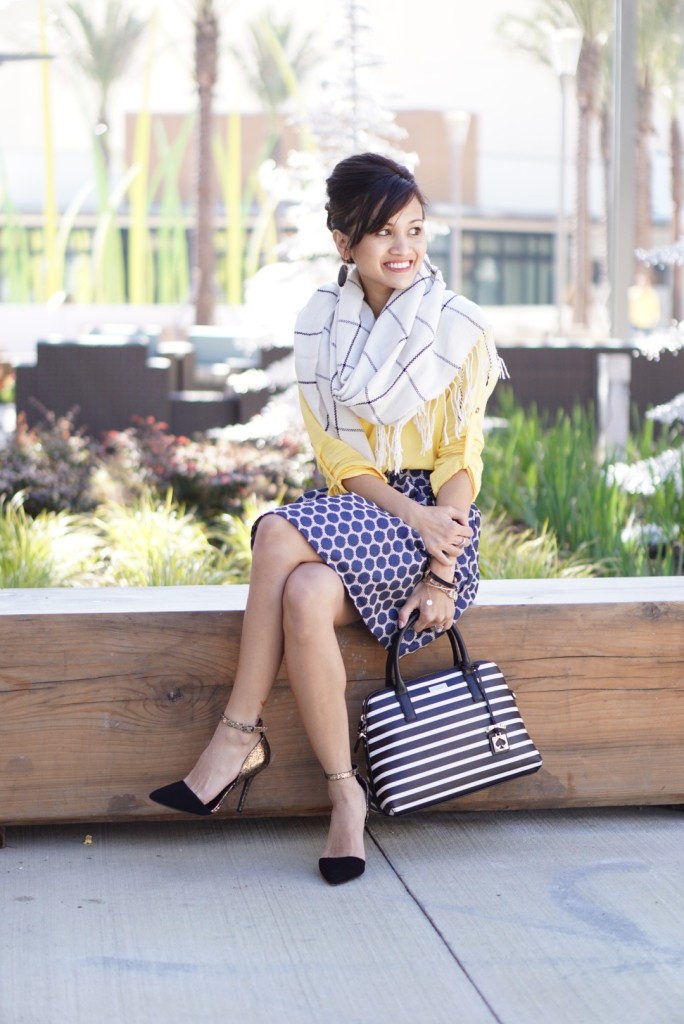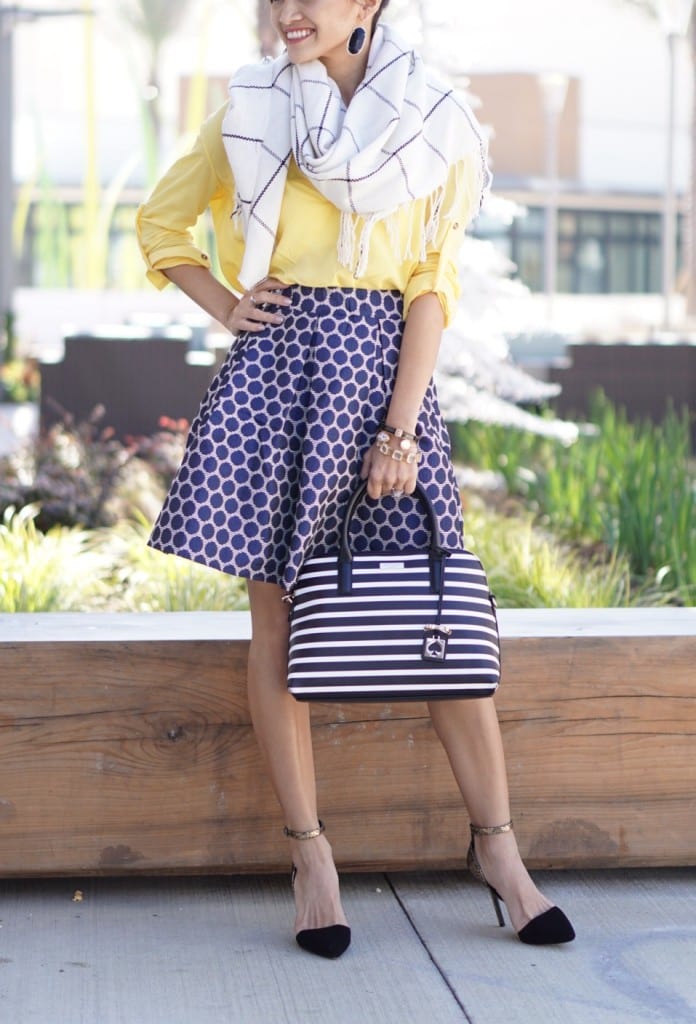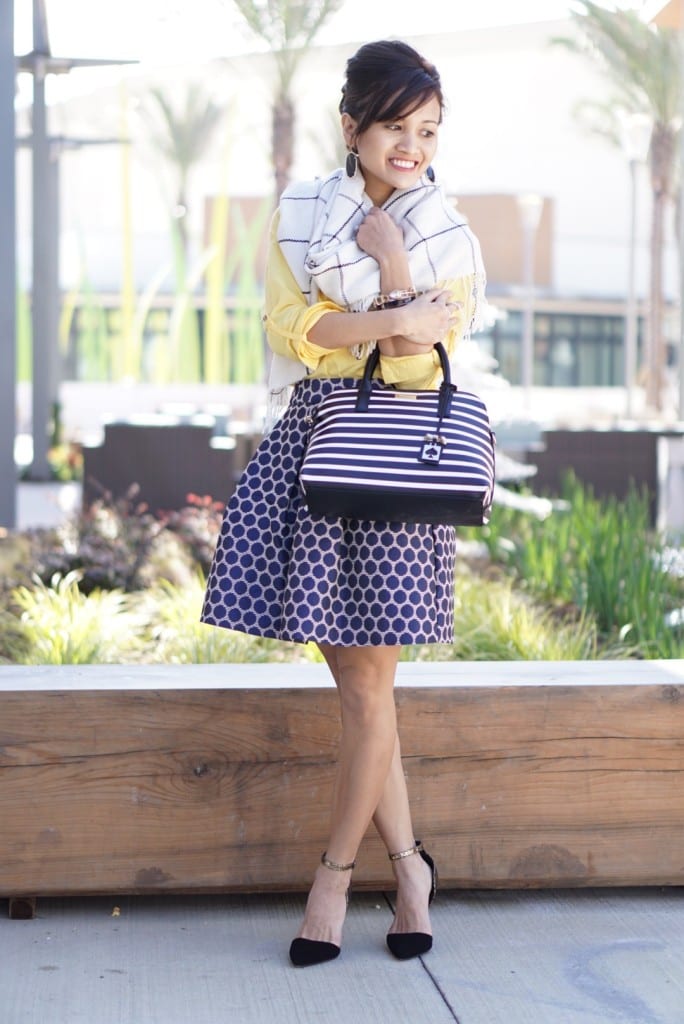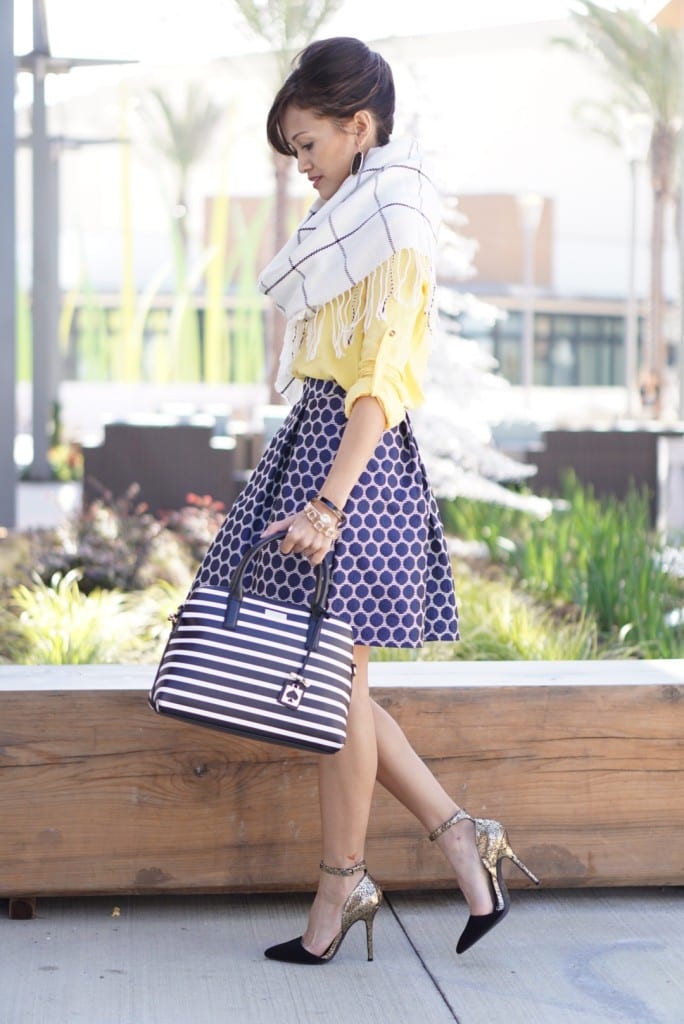 Don't forget to click on the pictures below. Every click is a donation.
Thank you for helping me donate to Dress for Success. I hope you enjoyed this post and thanks for stopping by!
🙂 Dawn