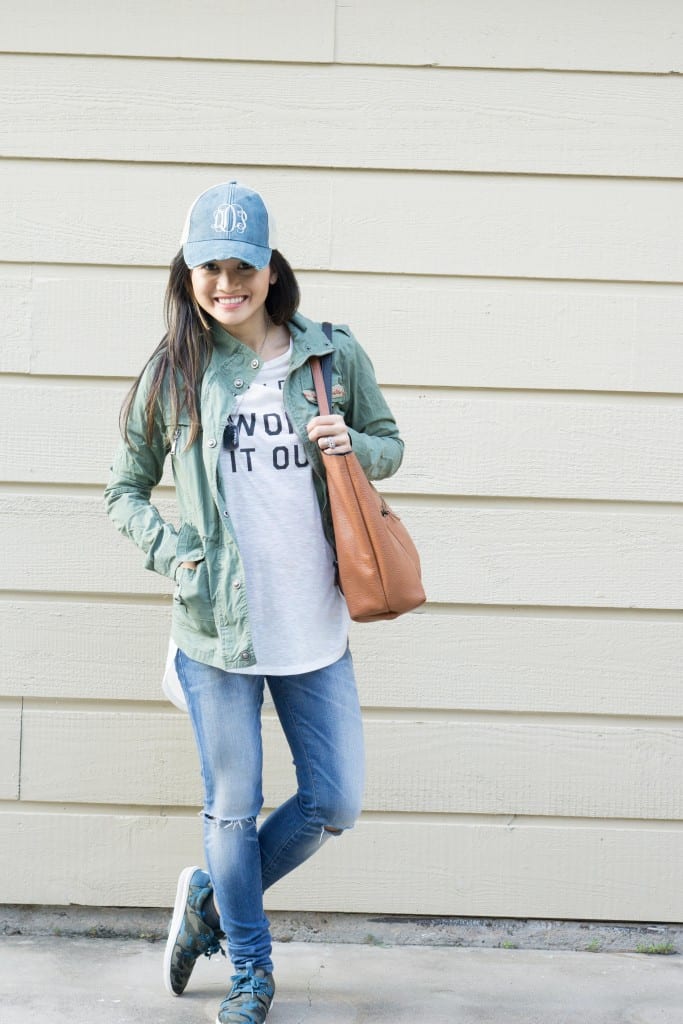 With fall coming up, cozy and comfortable is the way to go for this mama. I am a sucker for soft three quarter sleeve statement shirts, and I couldn't help my self when I saw this fun shirt from the Buckle. I loved the saying "When in doubt work it out." It is my mantra when it comes to stressful days. I hundred percent believe a little sweat and endorphins running through your system always does the mind and body good. As a wife, momma, and business woman sometimes a little me time in the gym or a quick run around the block helps me relieve stress, and gives me time to think about things that are bothering me.
Lately I've been so busy with everything on my plate I haven't had the time to workout. It has really affected my mood and how I go about my day. I've recently had a eye opener  when I stepped on the scale and realized I was 100lbs. I was 115lb before I had my baby, and I had never been that skinny since I was in high school. For me I am not comfortable with being that small. I feel like all my muscles I had worked so hard for the past 3 years have shriveled up and disappeared into bones. Maybe I'm exaggerating, but stepping on that scale has really opened my eyes to reevaluating my priorities. We all have 24 hours in a day, and though I would love to just go go go, it is not physically or mentally healthy for me as a mother to spread myself thin. I'm currently in the process of whittling down some things in my priority list and getting back to the basics. My family, my faith, and my well being. What are your priorities? What are some things you do to relieve stress?
Check out  the rest of my outfit below.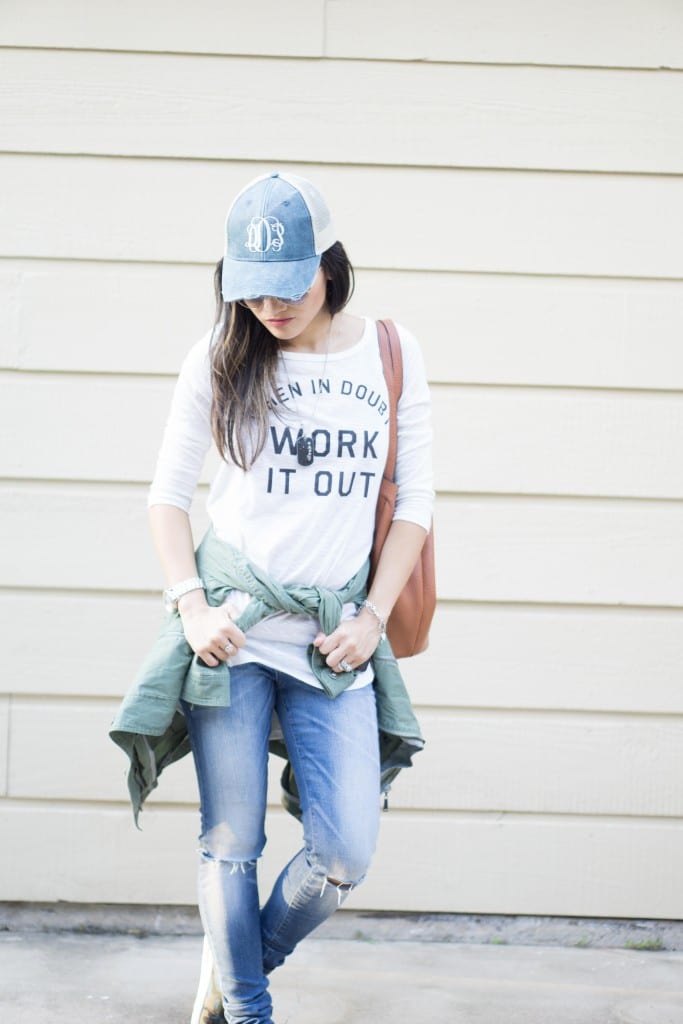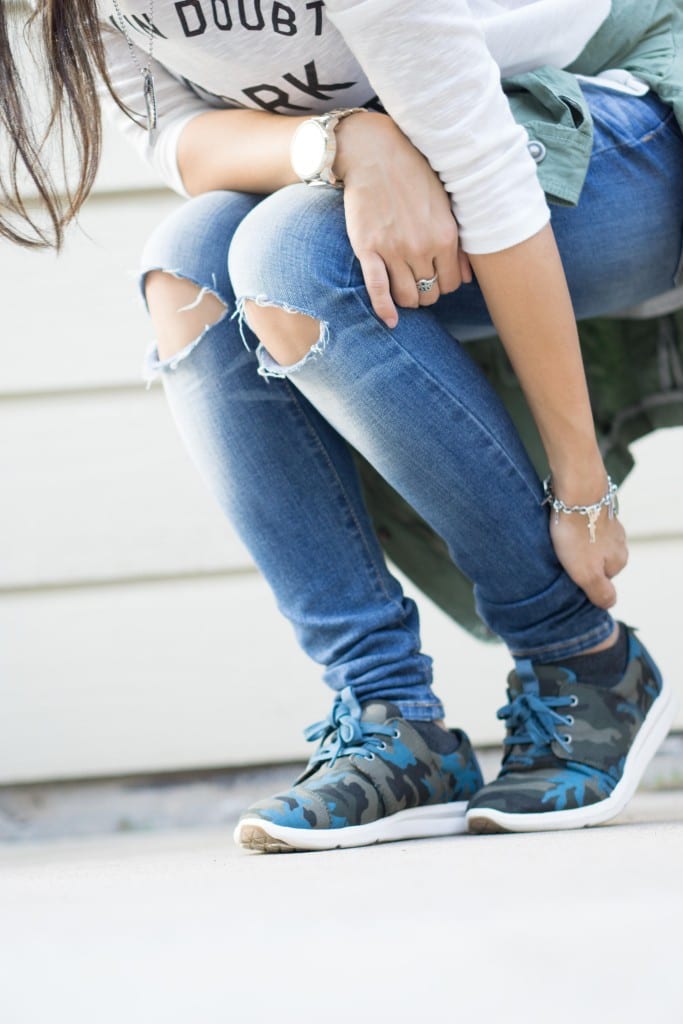 I love my new Tom's sneakers. They are so comfortable, light weight, and versatile. I wear these to the gym, to walk around the park, or to run errands with my little one. I paired it up with my favorite monogrammed denim hat from the Silver Bee Boutique in Friendswood. Check out their boutique and you will love the fact that they do in store monogramming. Below are more details of the rest of my outfit and how you can shop the look!
Thanks for stopping by!
🙂 Dawn